Late September last year, I got a call from Becky, the owner of Crazy Chick Salon in Kent Island, Maryland. I forgot how she learned about my photography business. She wanted me to take picture of her and her hair salon crew for commercial use, such as for newspaper ads.
We finally set a date early October for the photo session. She closed early that day so we could get plenty of daylight.
Unfortunately, some of them could not make it that day. Here are some of the crew. Aren't they all gorgeous? 🙂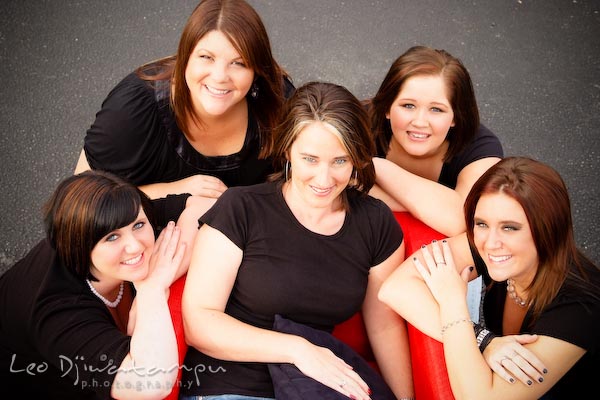 We also did individual portraits of the personnel.