Jason and Laura met on May 15, 2010 when they were celebrating the birthdays of mutual friends in Dewey Beach, DE. With both being lacrosse players, Ravens fans, country music lovers, and drivers of silver Honda Accords, they had an immediate connection! The very next weekend, Jason came to Wilmington, DE where Laura was living and they had their first date at the local zoo.
In November 2012, Jason and Laura traveled to Luray, VA to spend a relaxing, romantic weekend away. The first night of the trip, Jason and Laura were relaxing and sharing a bottle of local Luray wine around a campfire Jason had built. Jason then made an excuse to get a few more pieces of firewood from the stack, but he came back without any firewood! Instead, he came back with a box, got down on one knee, and asked Laura to marry him! This sweet couple spent the rest of their trip celebrating their special moment in time by enjoying the beautiful Shenandoah National Park and local wineries.
Finally the time came for their big day! For their wedding, Jason and Laura decided to have their wedding ceremony at the Calvary United Methodist Church, Annapolis, and the reception at Historic Inns of Annapolis, Governor Calvert House.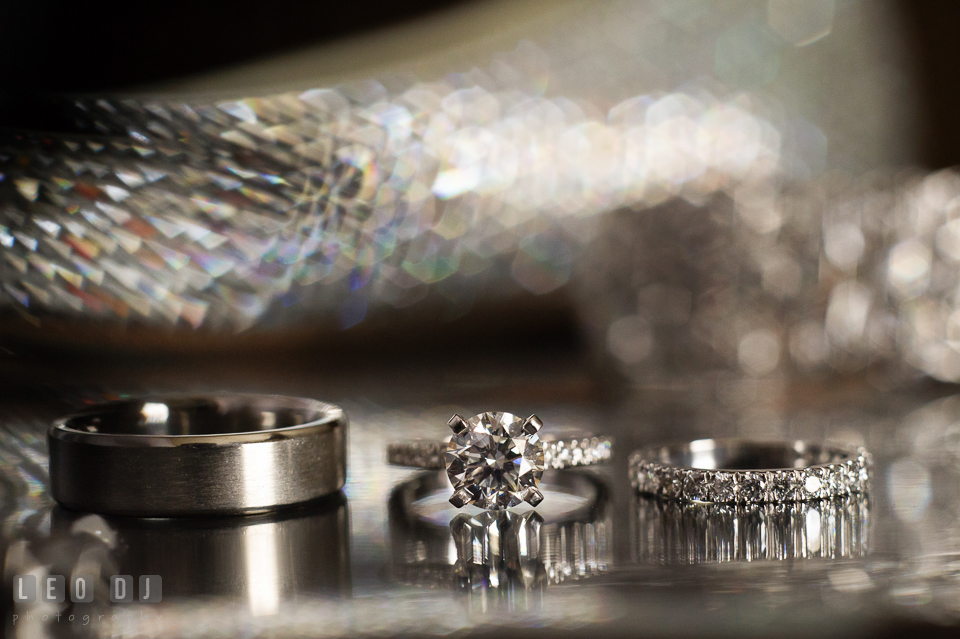 Their wedding bands and engagement ring were beautiful and matching in their tones.