Jason and Laura met on May 15, 2010 when they were celebrating the birthdays of mutual friends in Dewey Beach, DE. With both being lacrosse players, Ravens fans, country music lovers, and drivers of silver Honda Accords, they had an immediate connection! The very next weekend, Jason came to Wilmington, DE where Laura was living and they had their first date at the local zoo.
In November 2012, Jason and Laura traveled to Luray, VA to spend a relaxing, romantic weekend away. The first night of the trip, Jason and Laura were relaxing and sharing a bottle of local Luray wine around a campfire Jason had built. Jason then made an excuse to get a few more pieces of firewood from the stack, but he came back without any firewood! Instead, he came back with a box, got down on one knee, and asked Laura to marry him! This sweet couple spent the rest of their trip celebrating their special moment in time by enjoying the beautiful Shenandoah National Park and local wineries.
Finally the time came for their big day! For their wedding, Jason and Laura decided to have their wedding ceremony at the Calvary United Methodist Church, Annapolis, and the reception at Historic Inns of Annapolis, Governor Calvert House.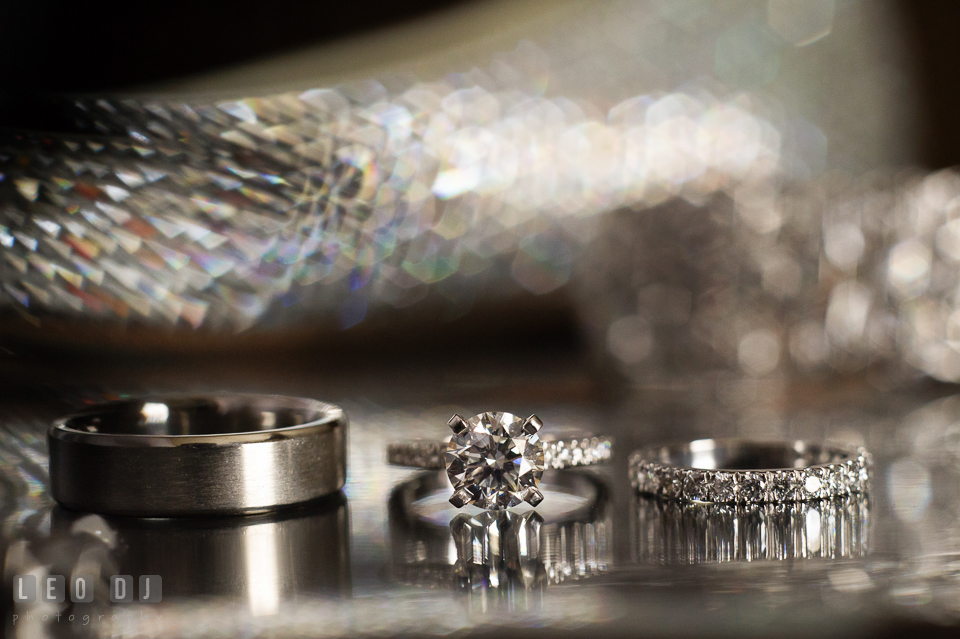 Their wedding bands and engagement ring were beautiful and matching in their tones.
Laura also had this beautiful pink and pastel palette flower bouquet, designed by Violets Florist.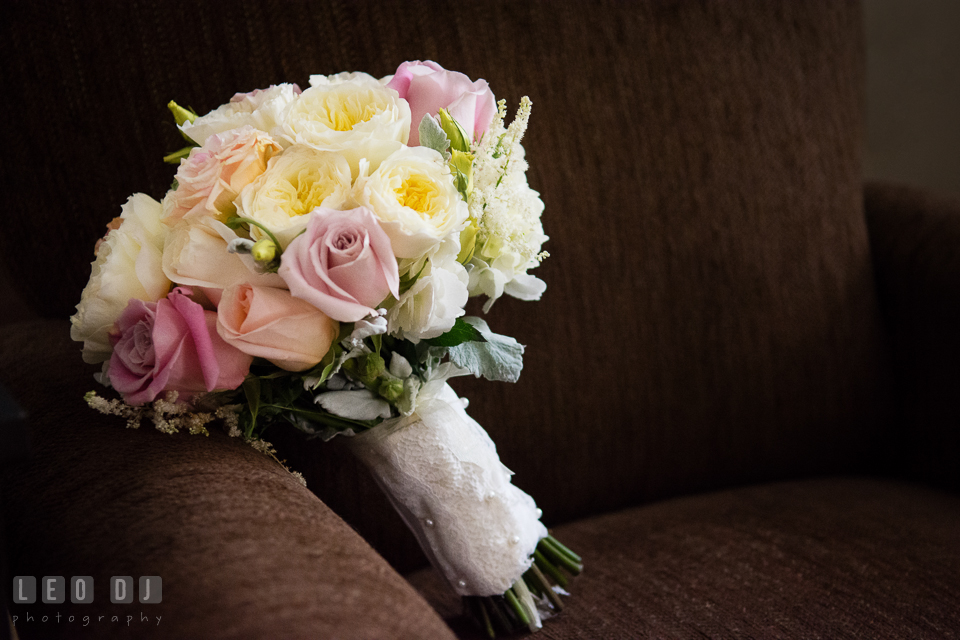 Laura's gorgeous wedding gown was from Bridals by Elena.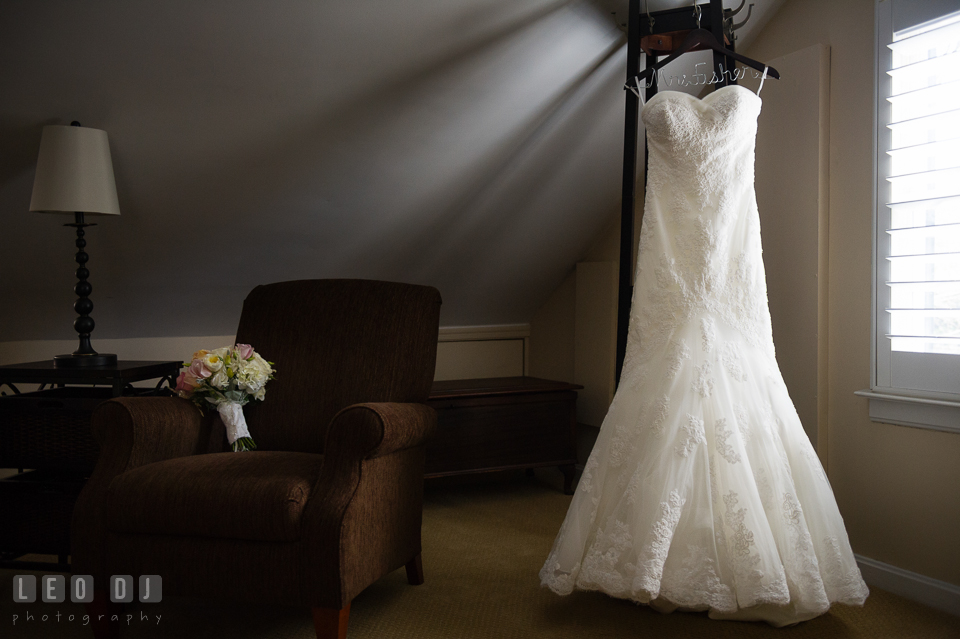 In the meantime Jason got a gift from Laura, cufflinks from Tiffany & Co for him to wear. 🙂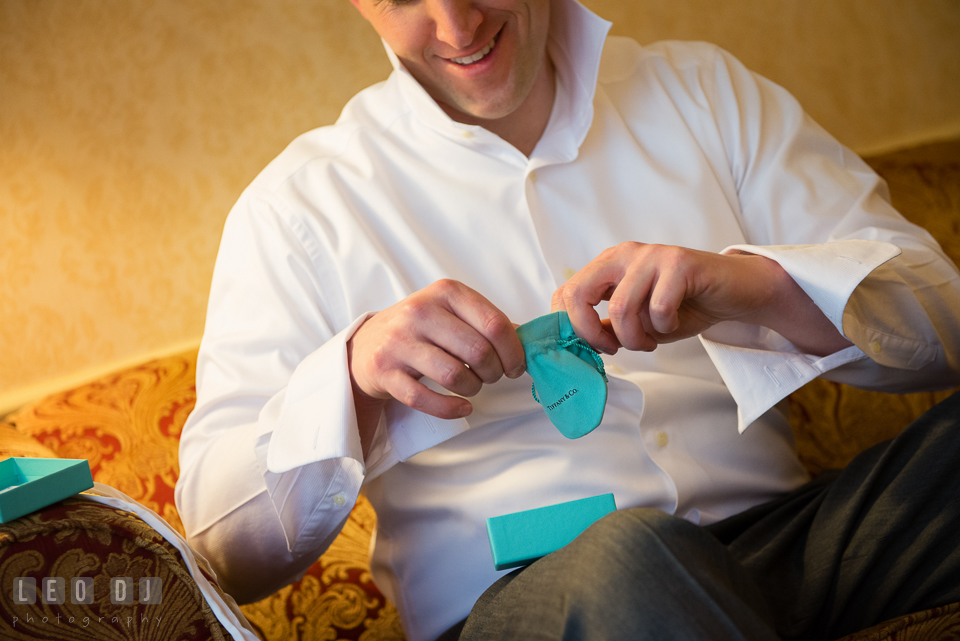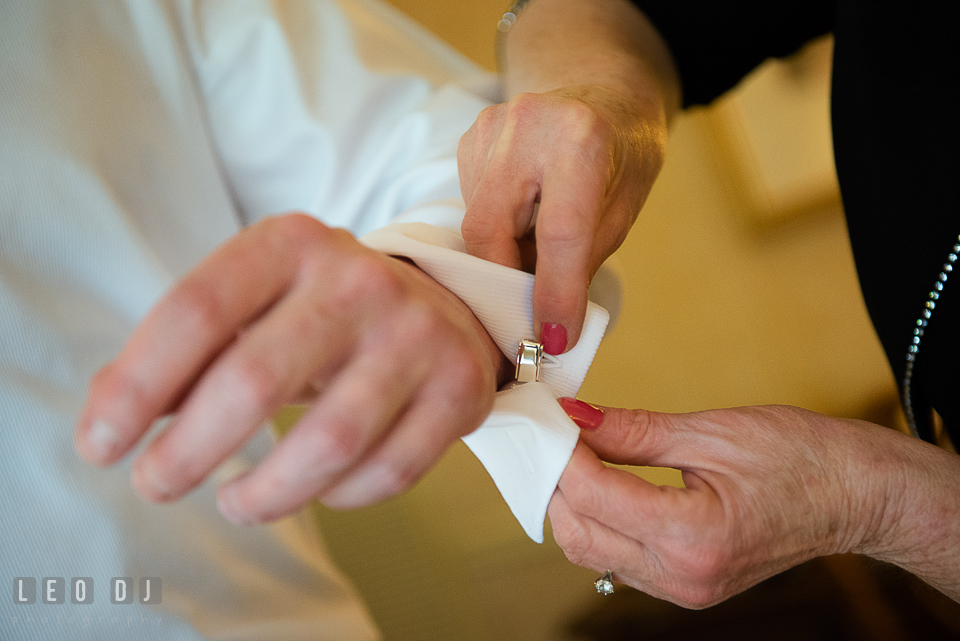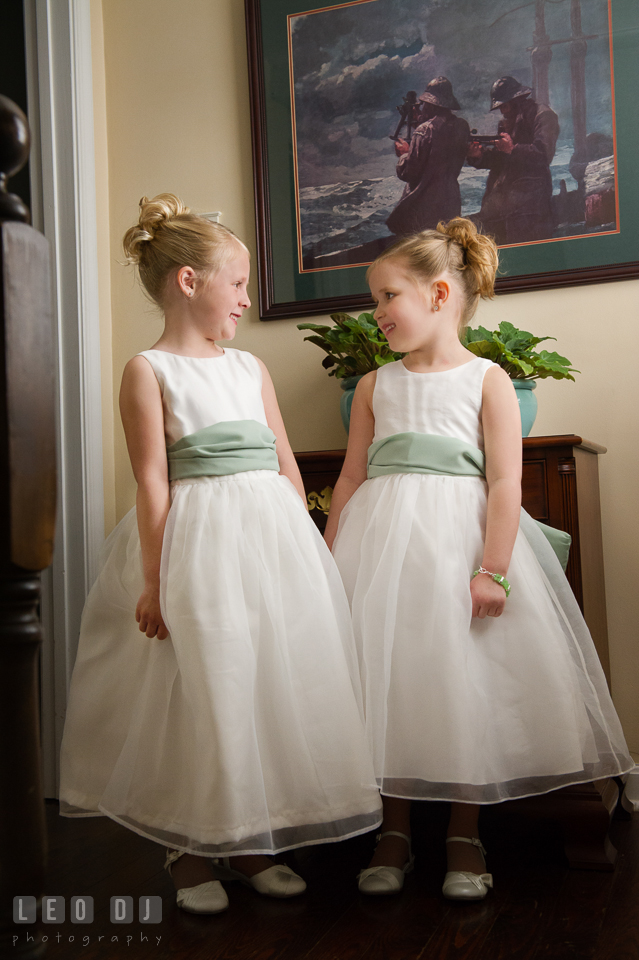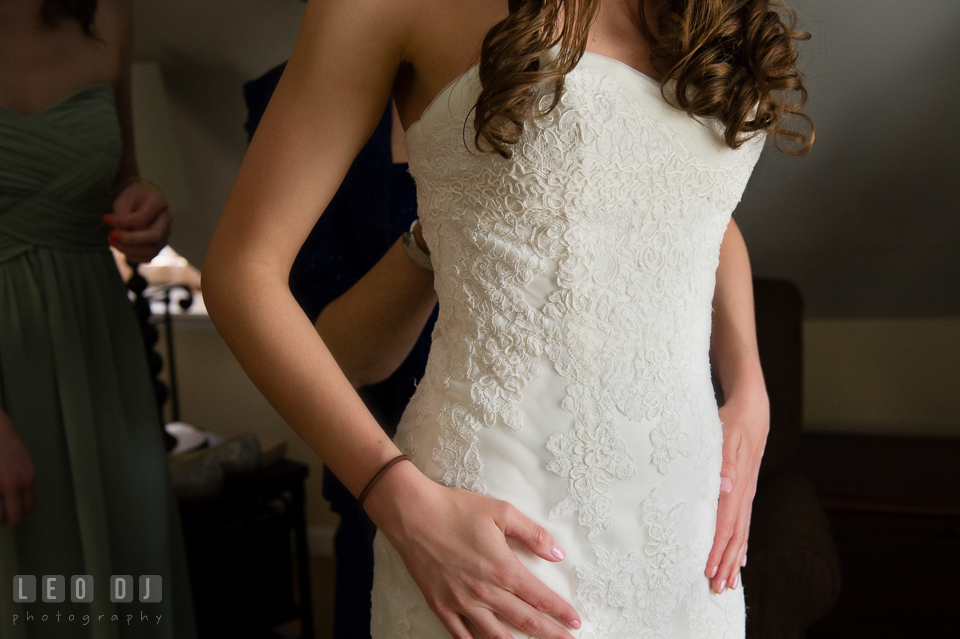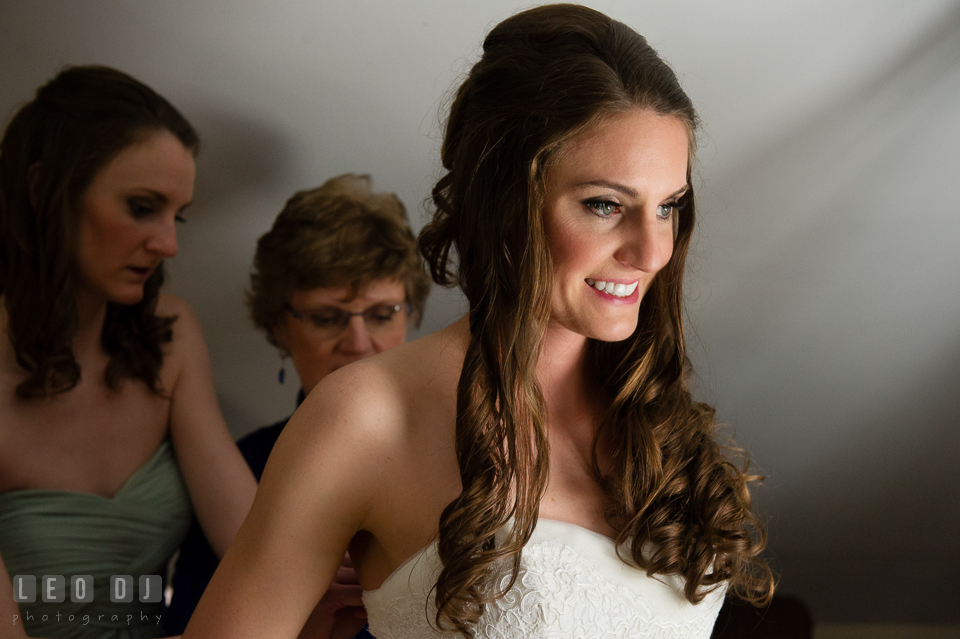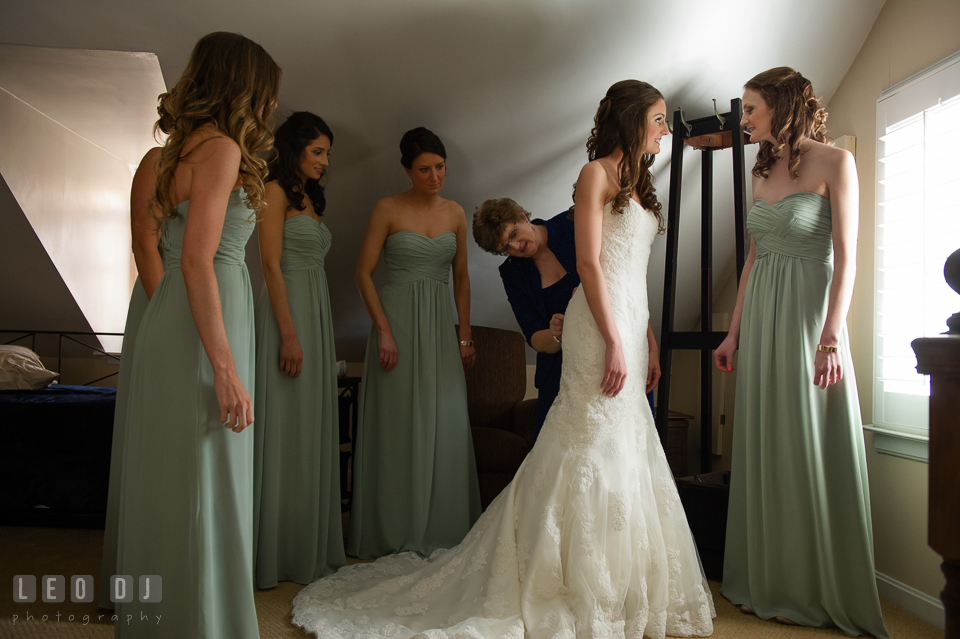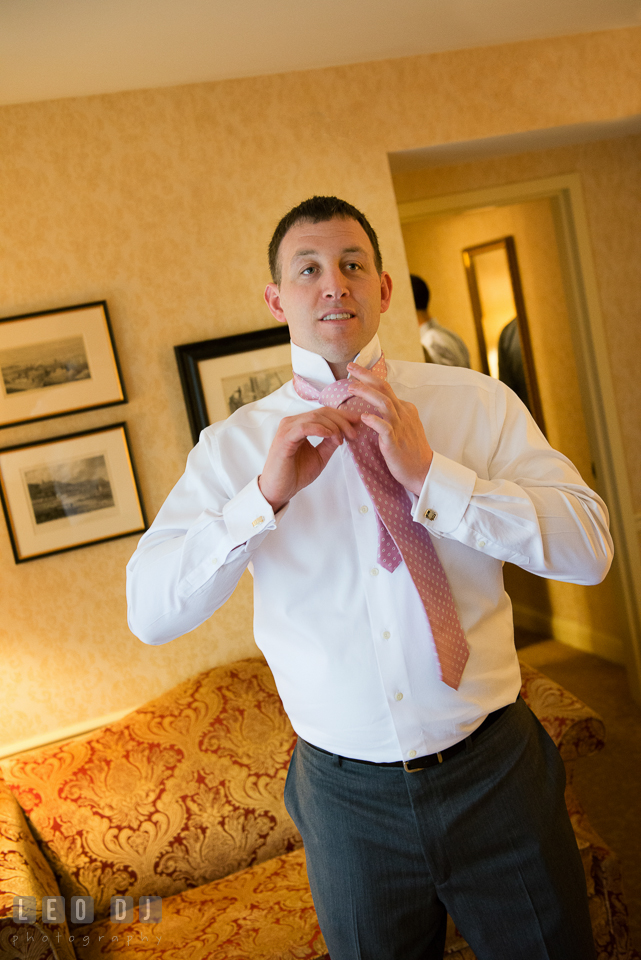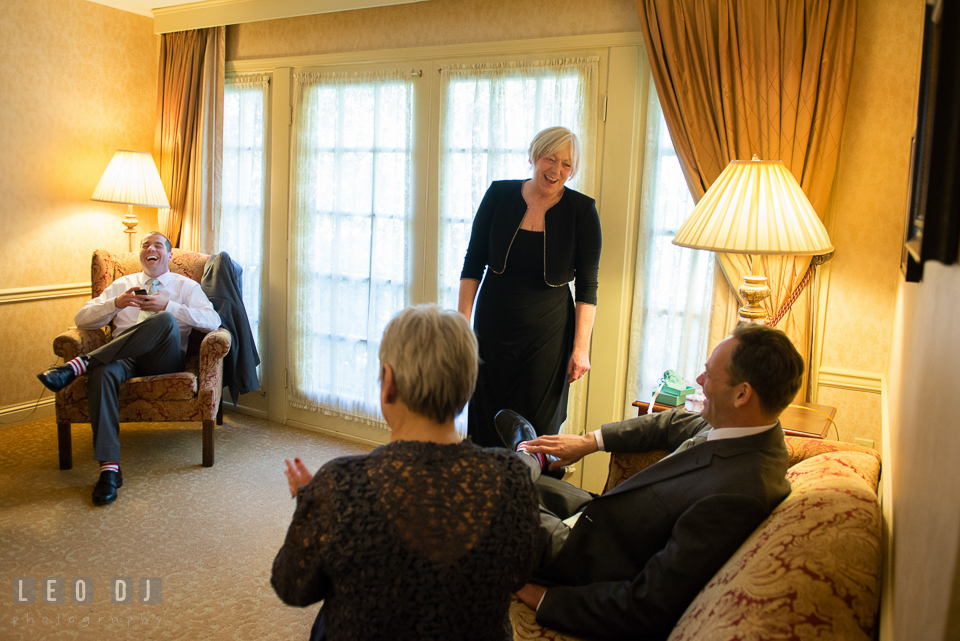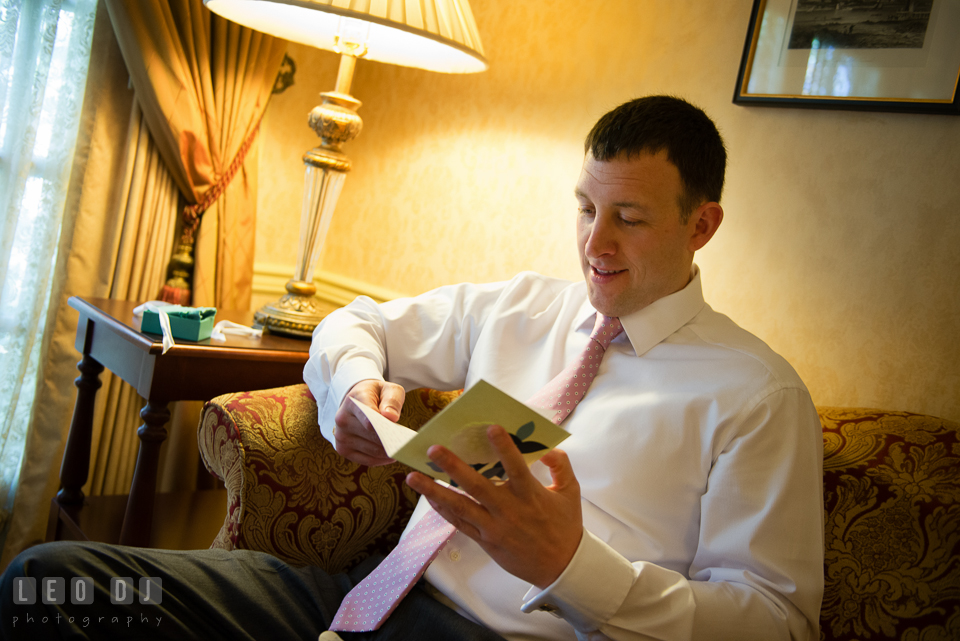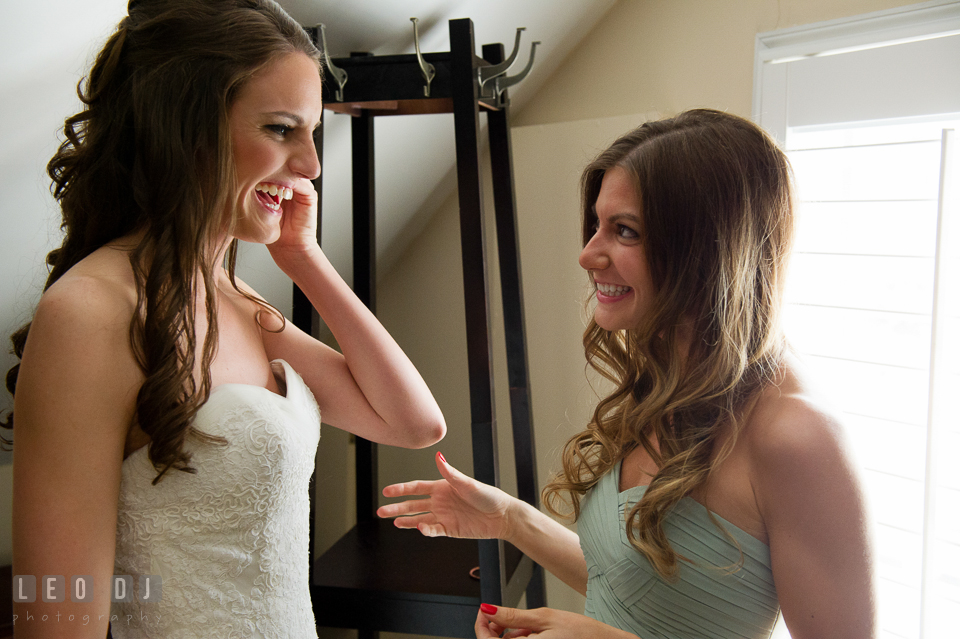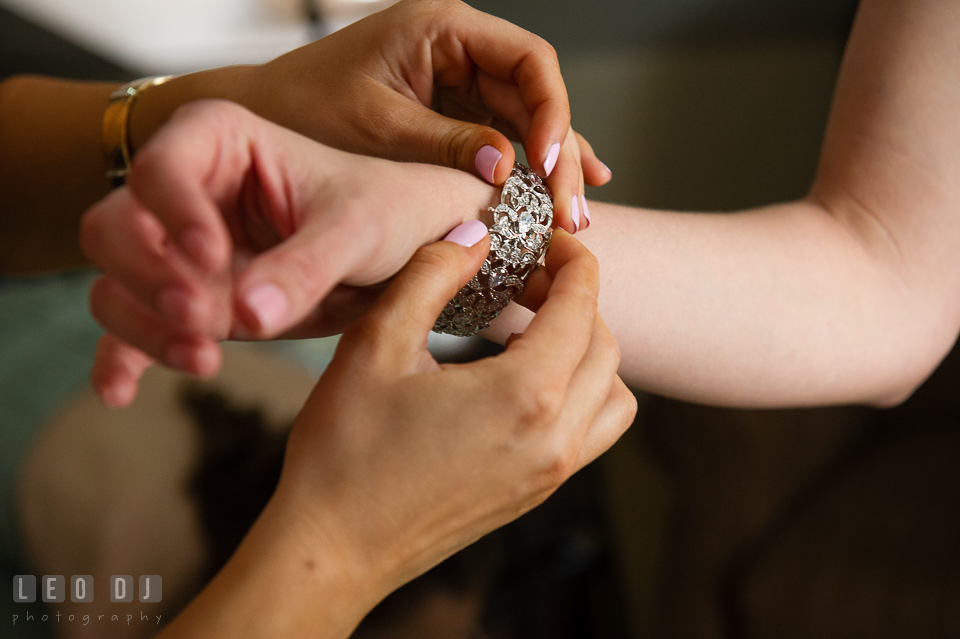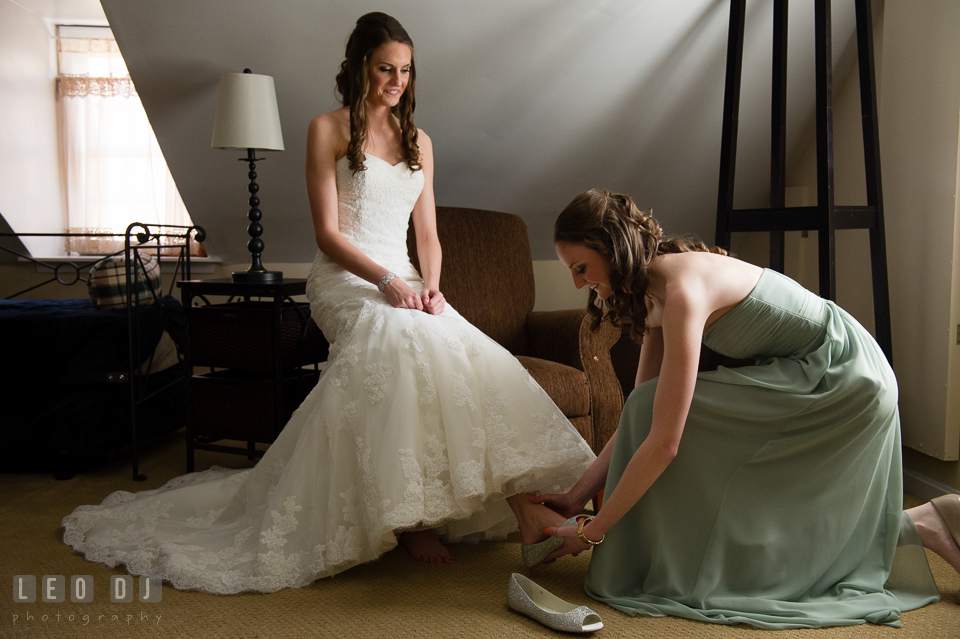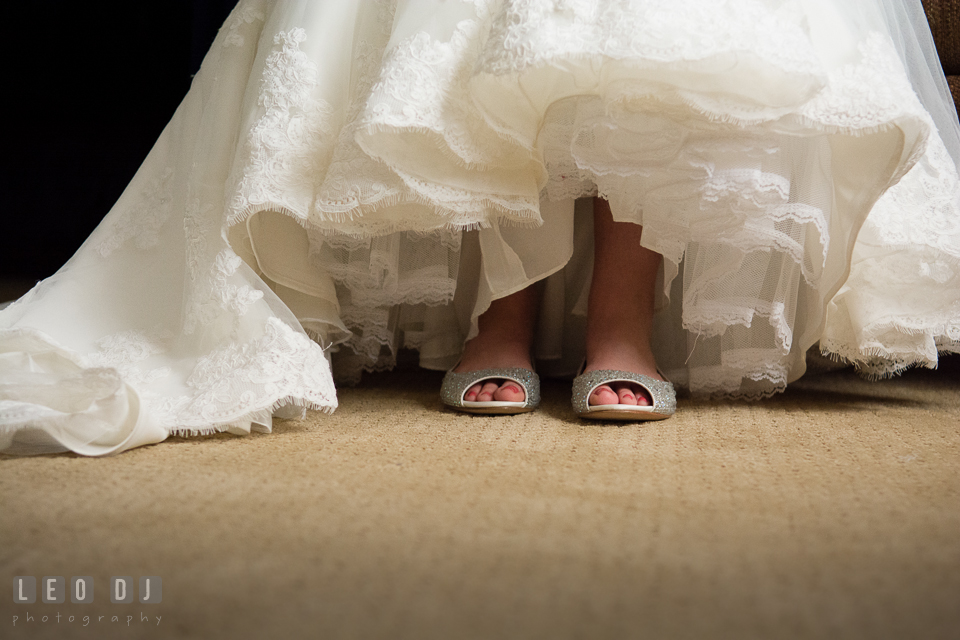 Mother of the Bride, Jeannie, was really happy for her daughter. 🙂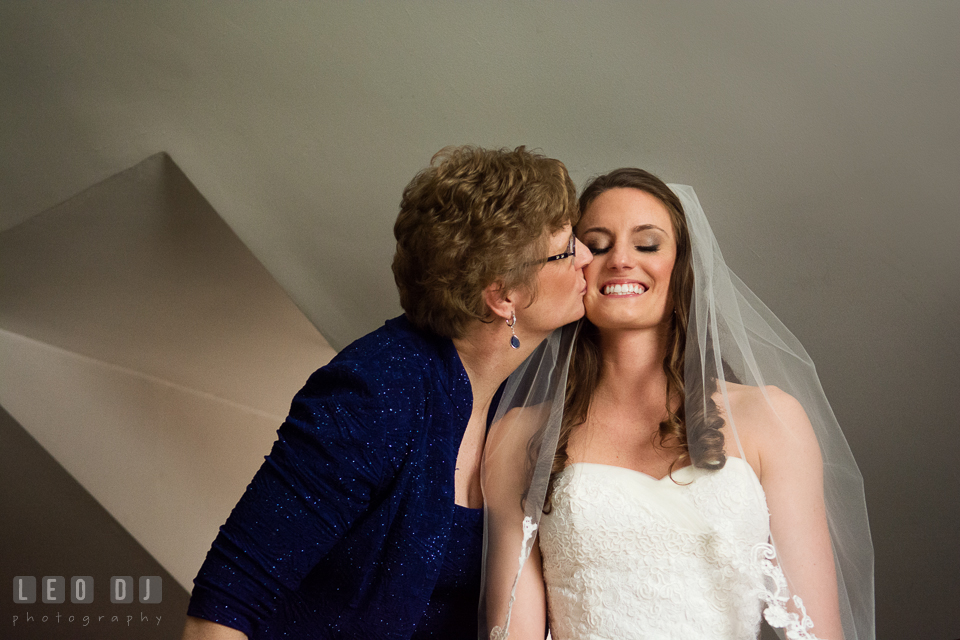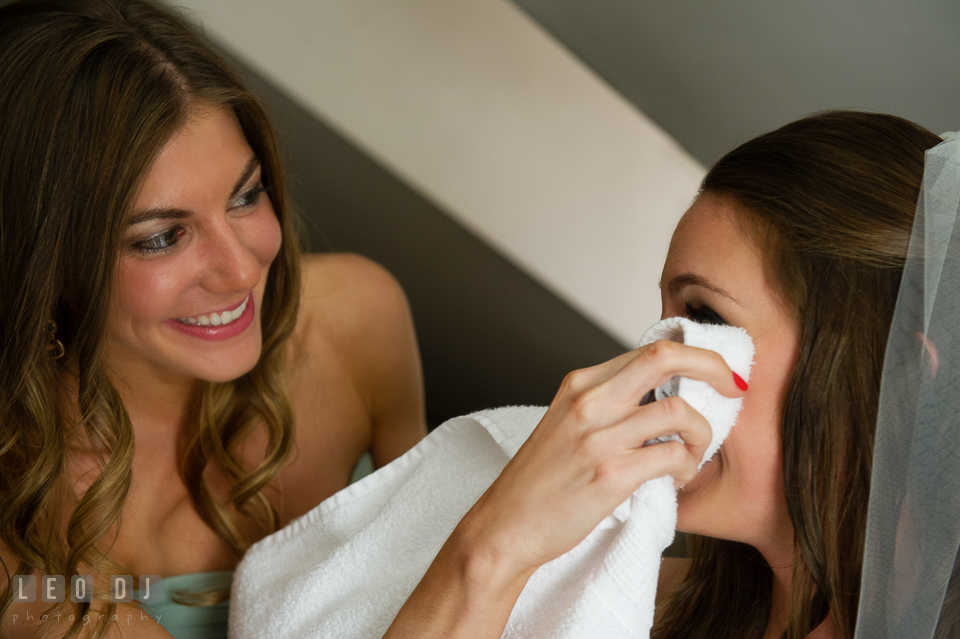 Jeannie put a coin inside one of the Bride's shoes.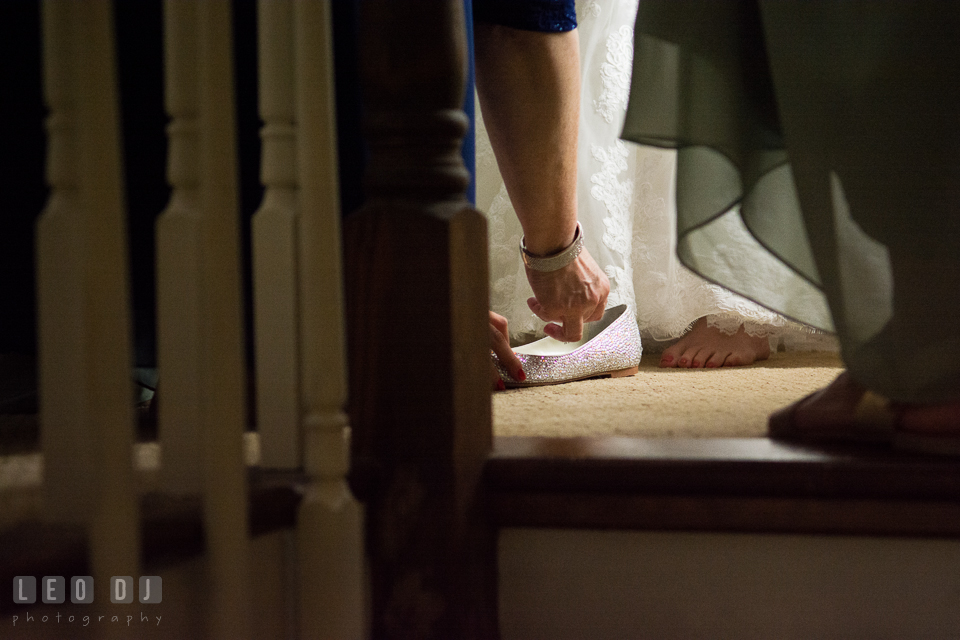 Father of the Bride, seeing his daughter the first time in her wedding gown.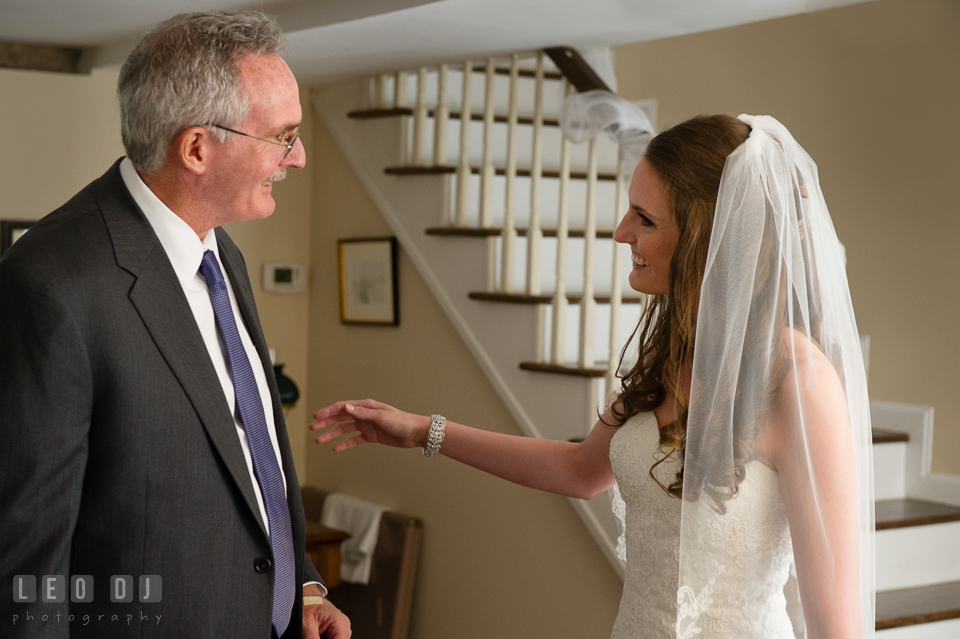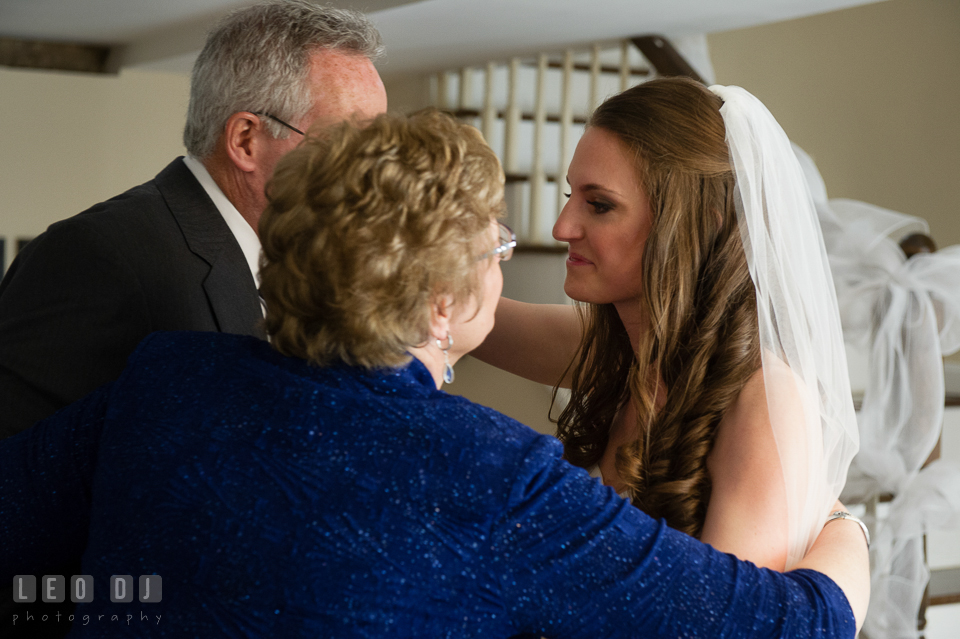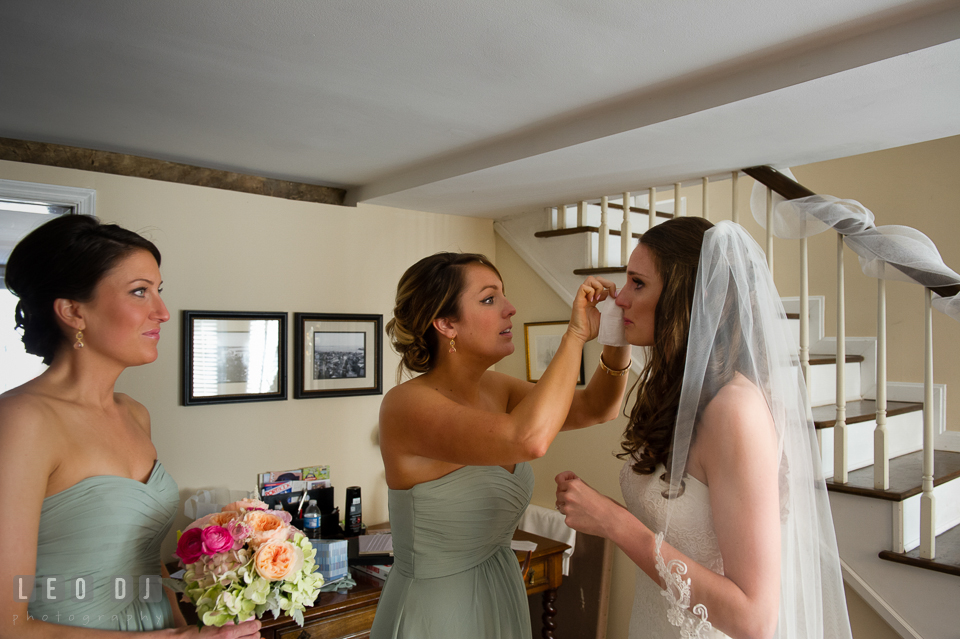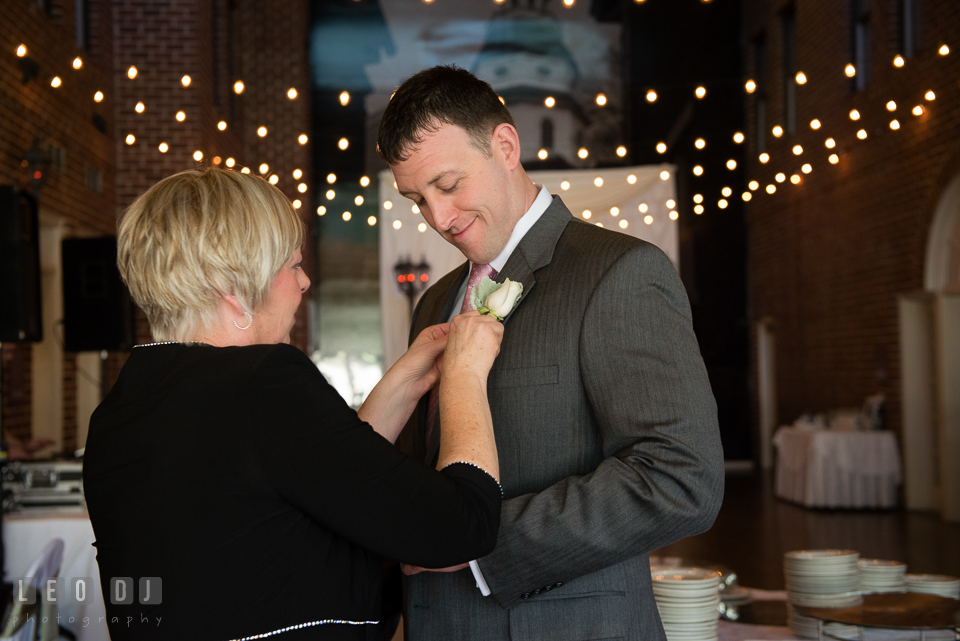 Love seeing this beautiful collection of the flower bouquets from the Bride, Maid of Honor, Bridesmaids, and Flower Girls all bunched up. 🙂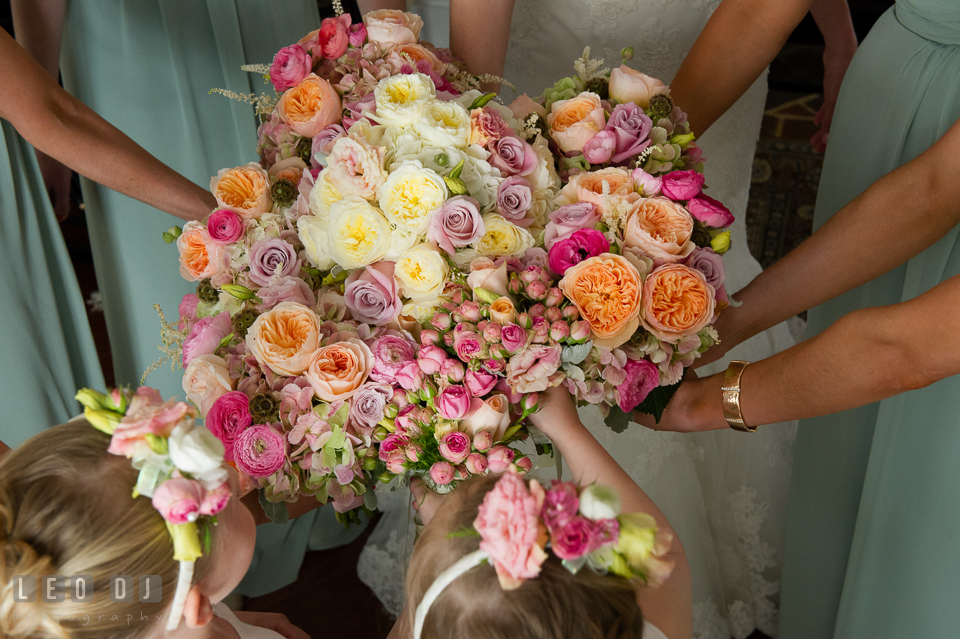 Father and daughter moment in the trolley, on their way to the church. 🙂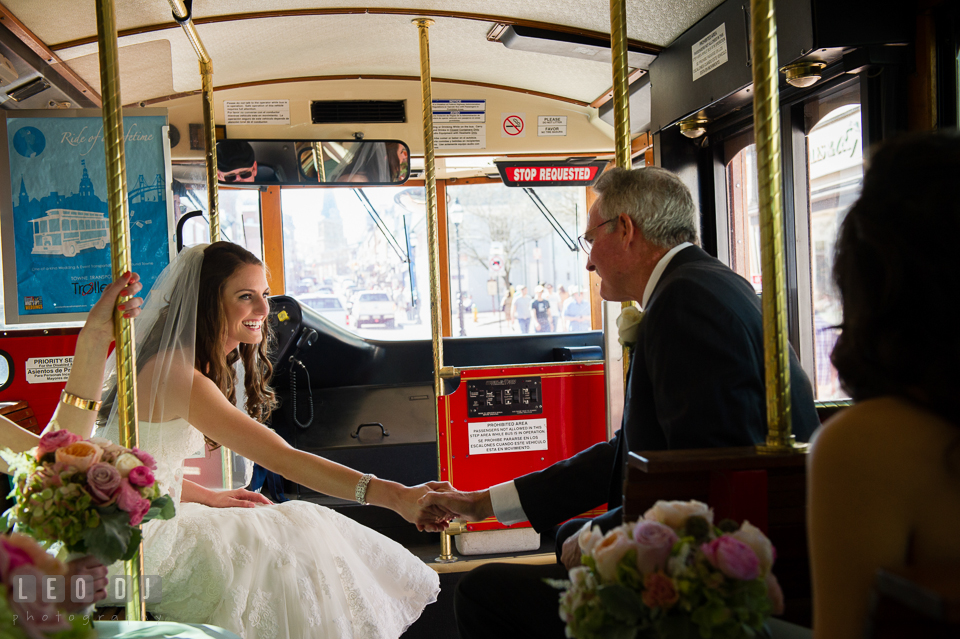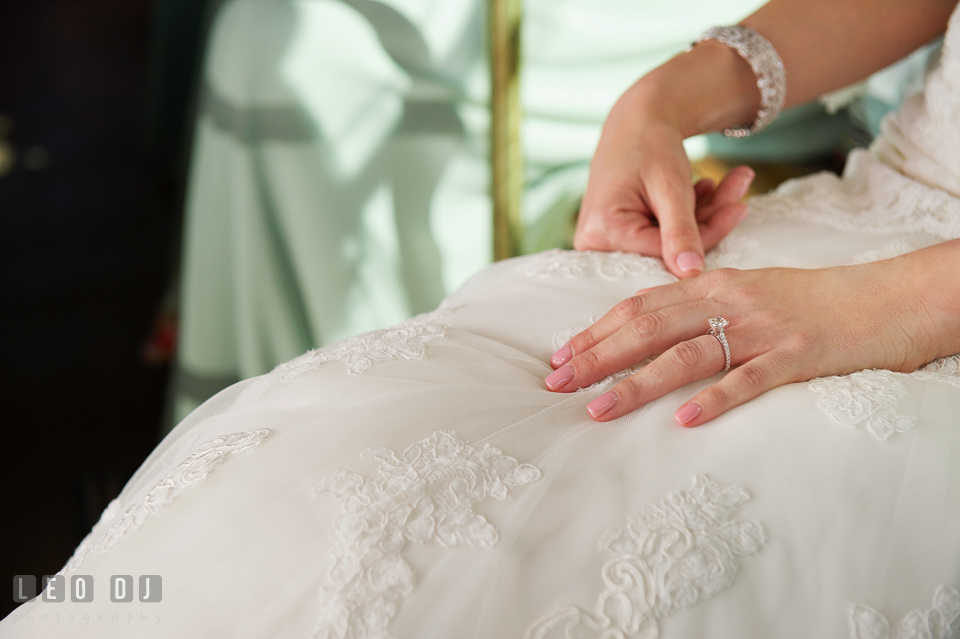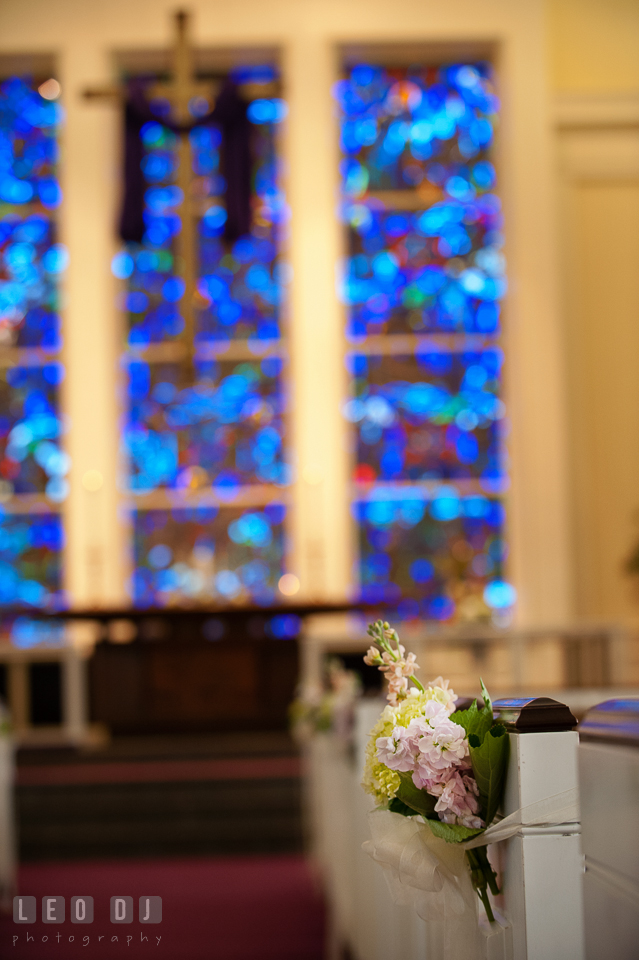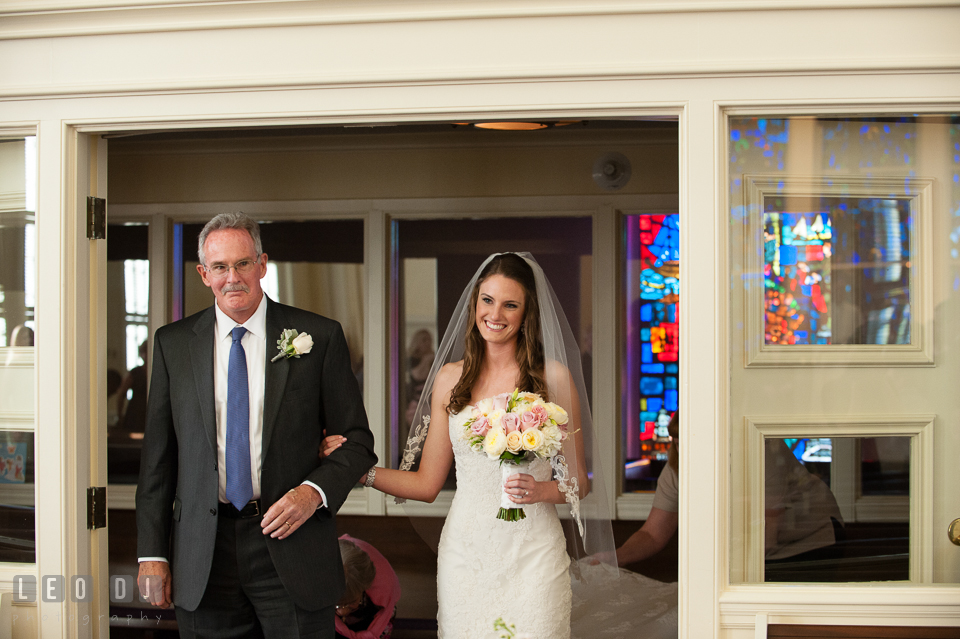 Love seeing Jason's reaction seeing for the first time how gorgeous Laura looks in her wedding dress. 🙂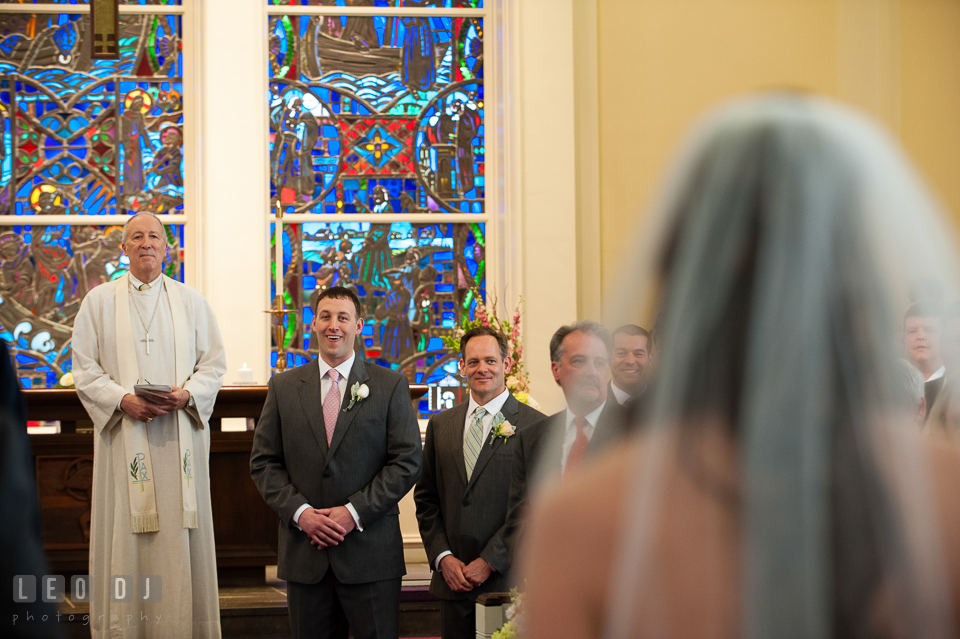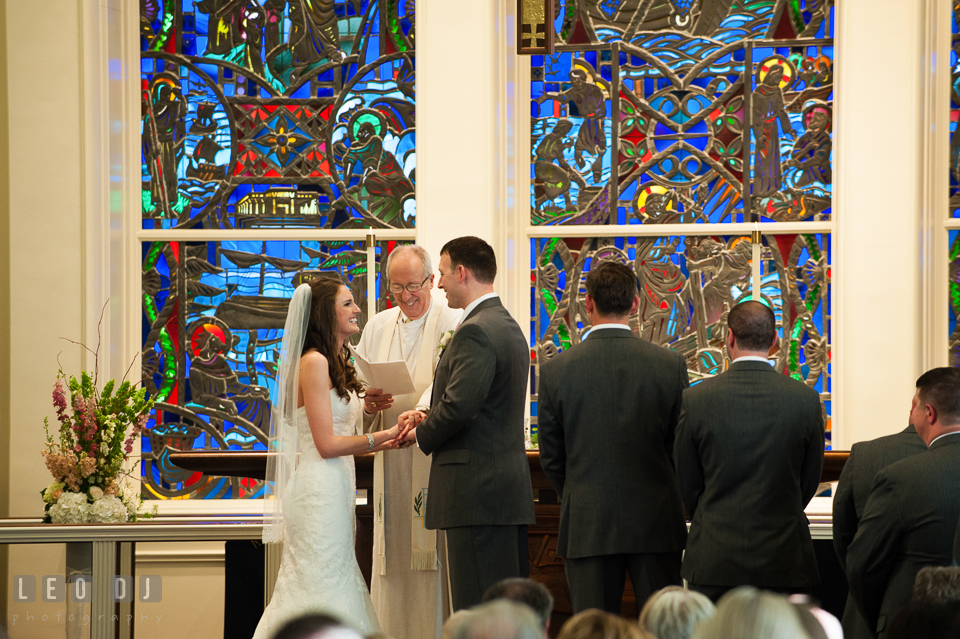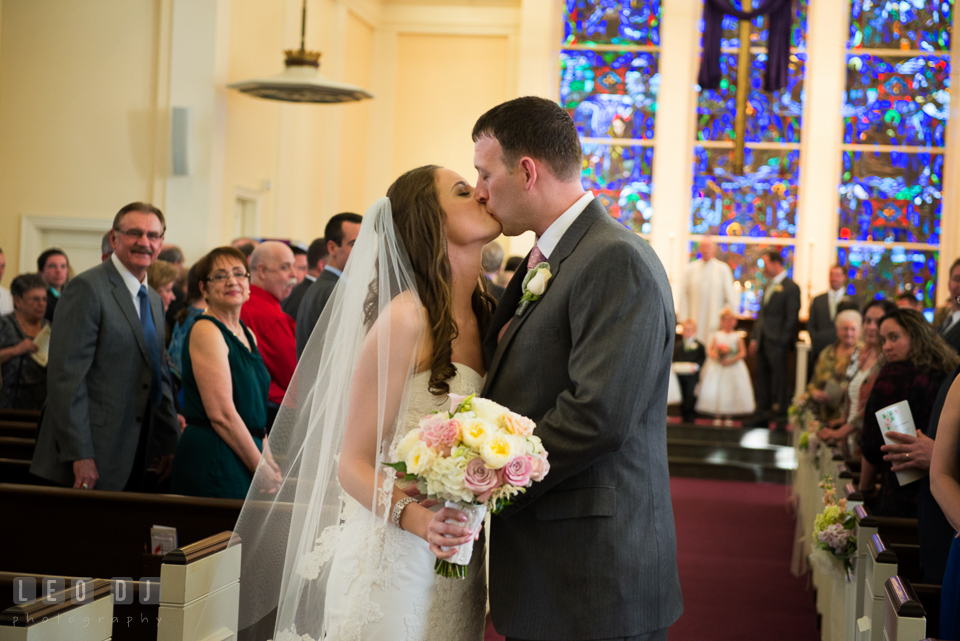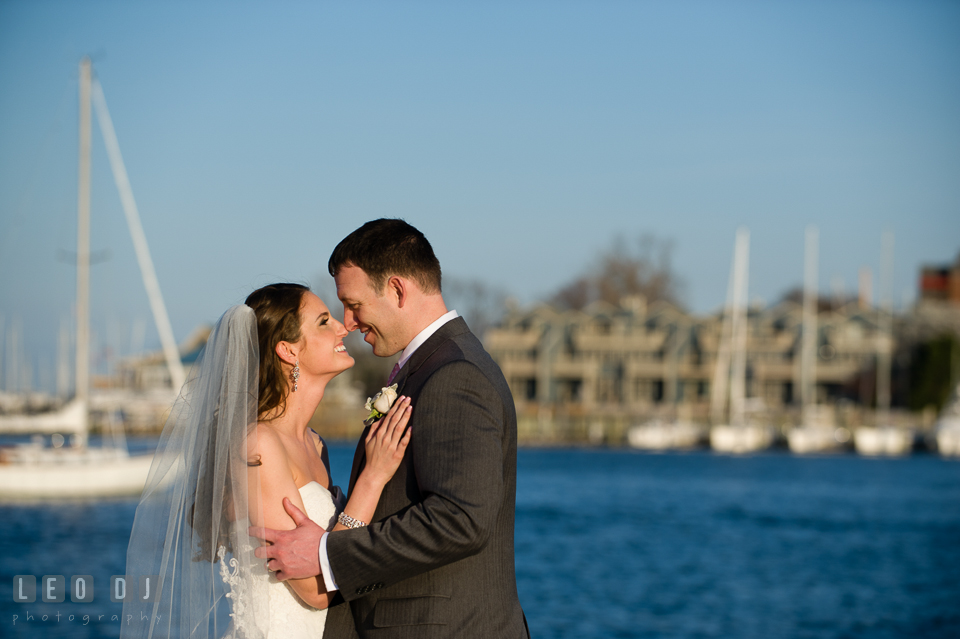 In this romantic session of the Bride and Groom at the Annapolis downtown dock, you can see the moon in the background.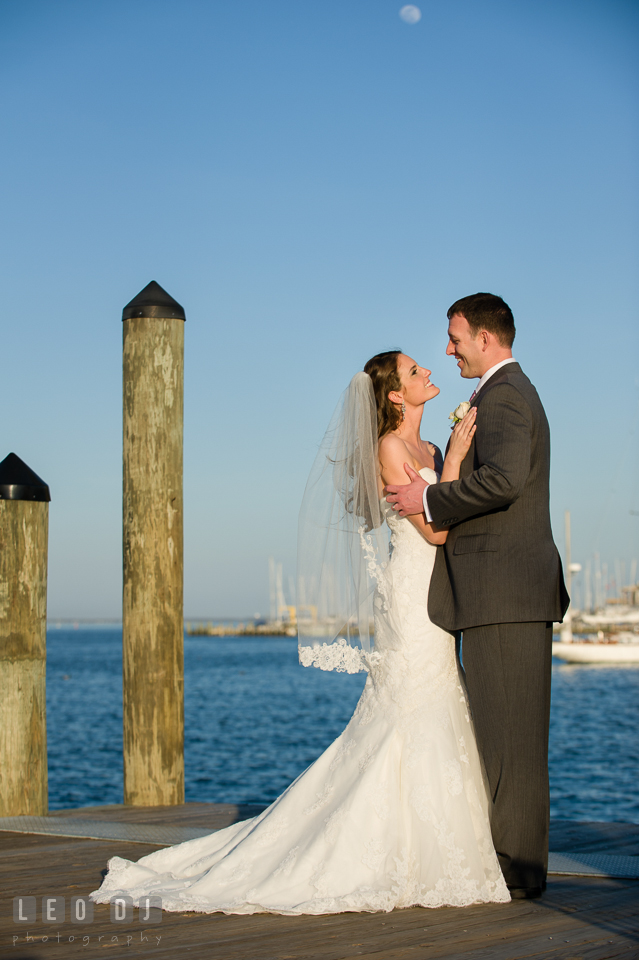 The Bride and the Groom having fun with their wedding party.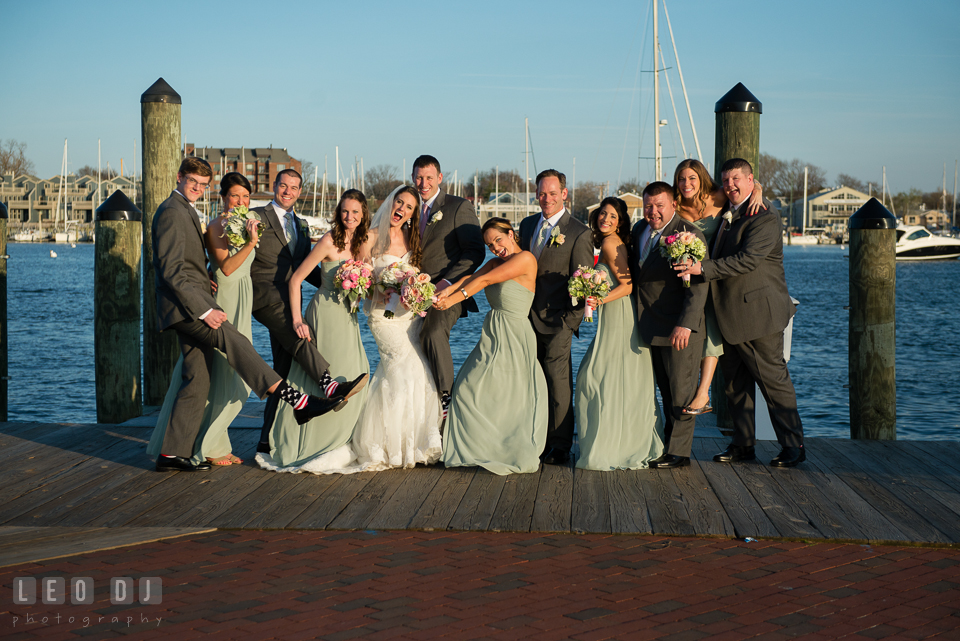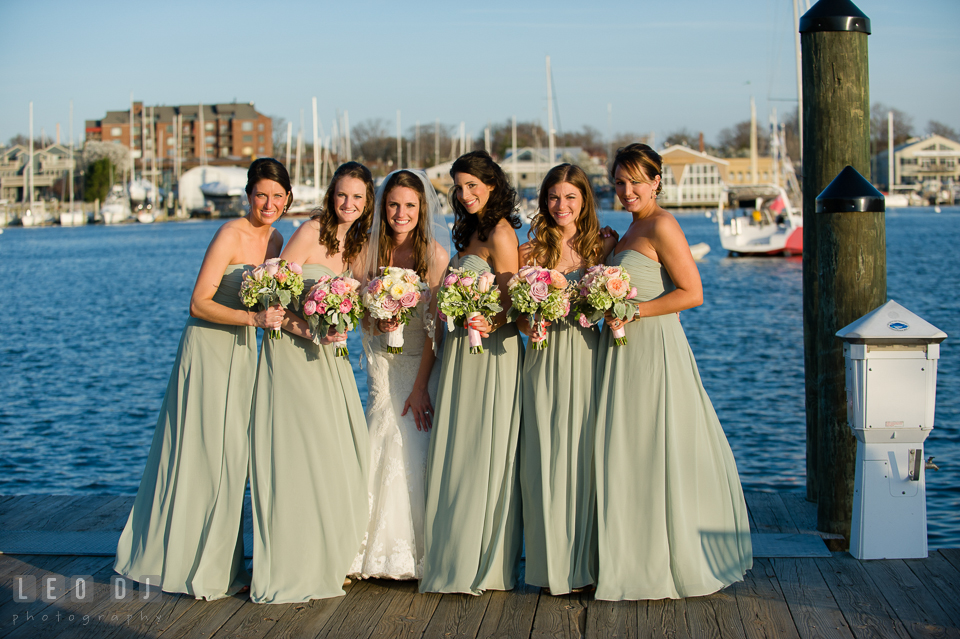 Laura and her lovely bridal party.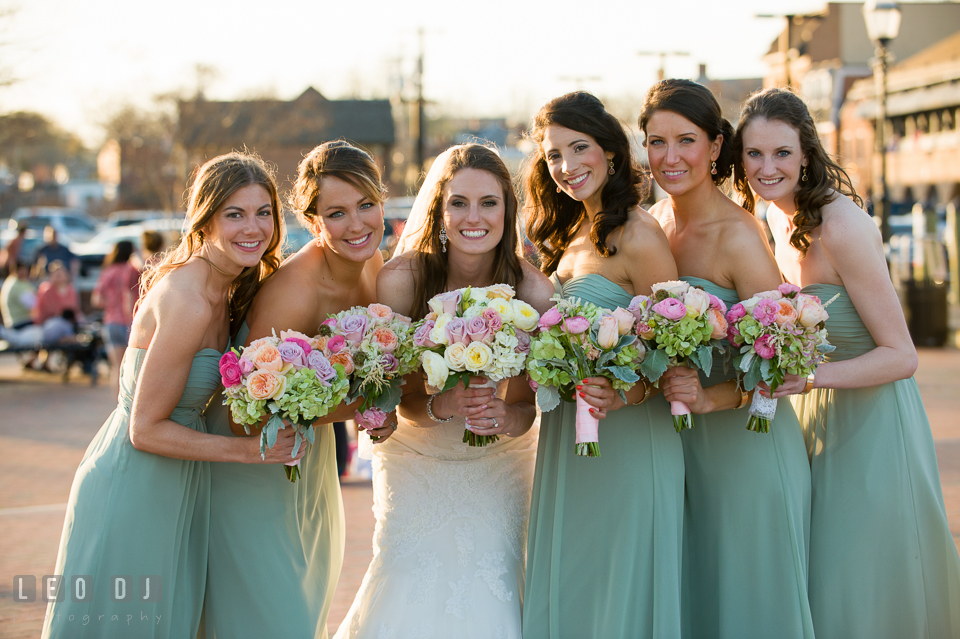 Jason and his groom's party were wearing this awesome American flag socks. 🙂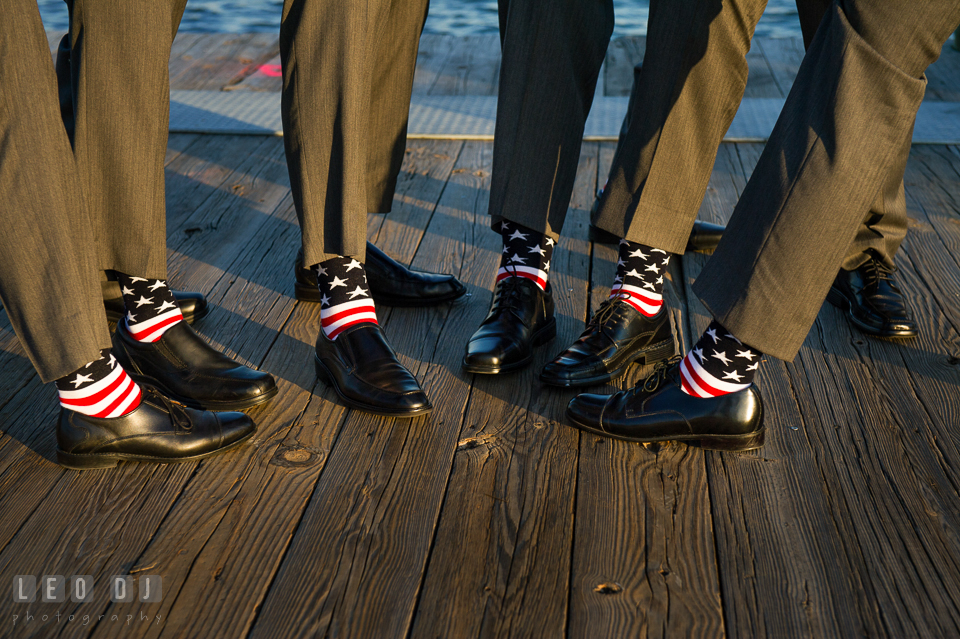 The groom's party includes the Best Man and four Groomsmen.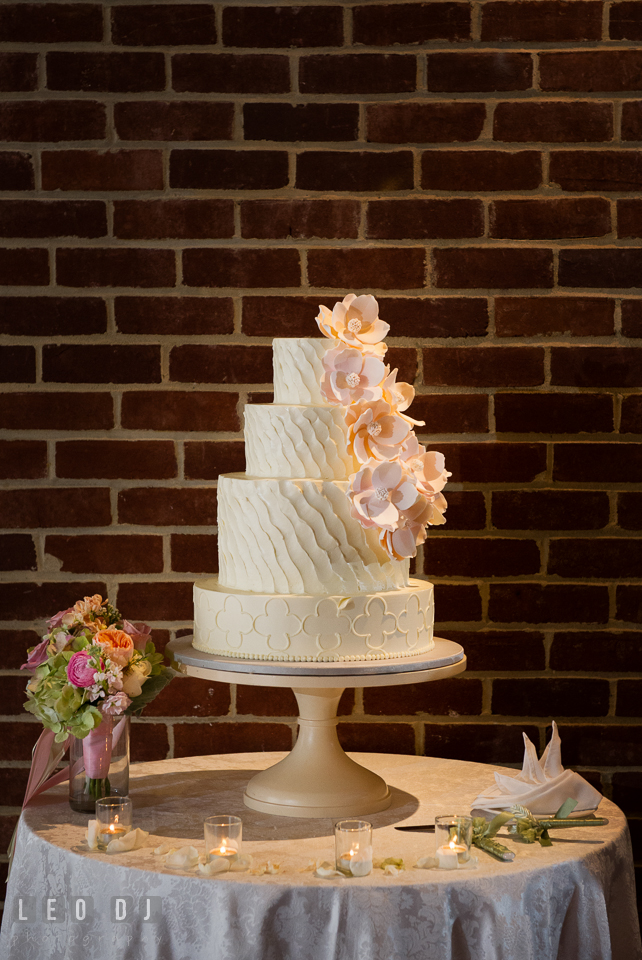 This lovely wedding cake was designed by Sugar Baker Cakes.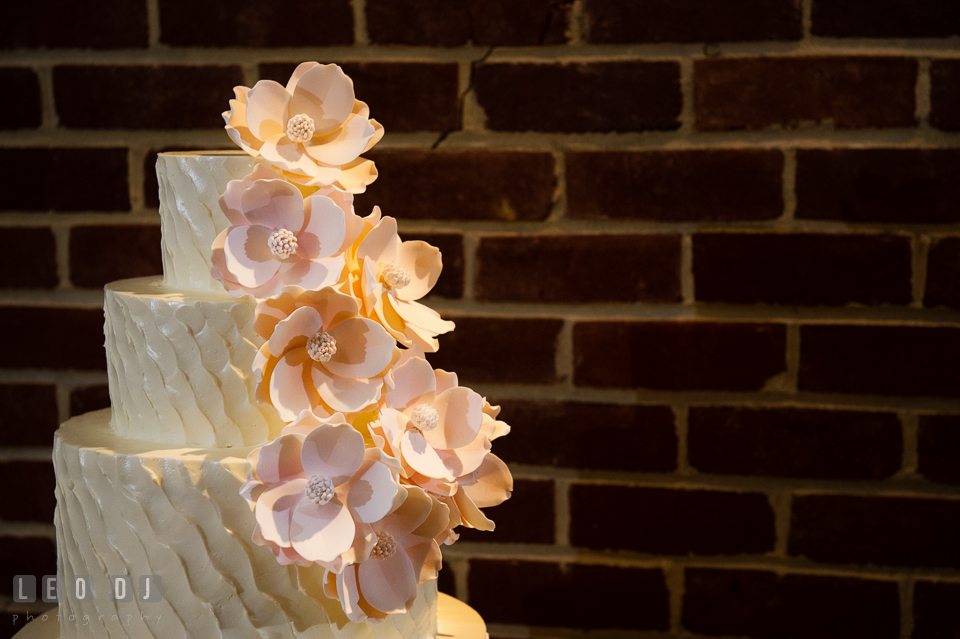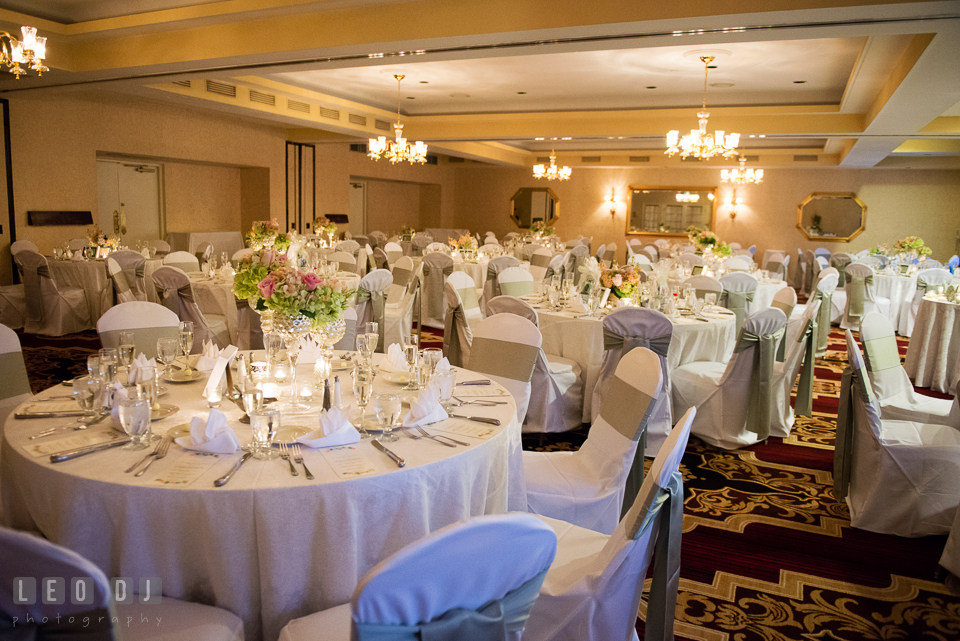 I love the beautiful details of the sweetheart table with the lovely backdrop.
The floral table centerpieces were also designed by Violets Florist. Each table was named after certain places that have special meanings for the Bride and Groom.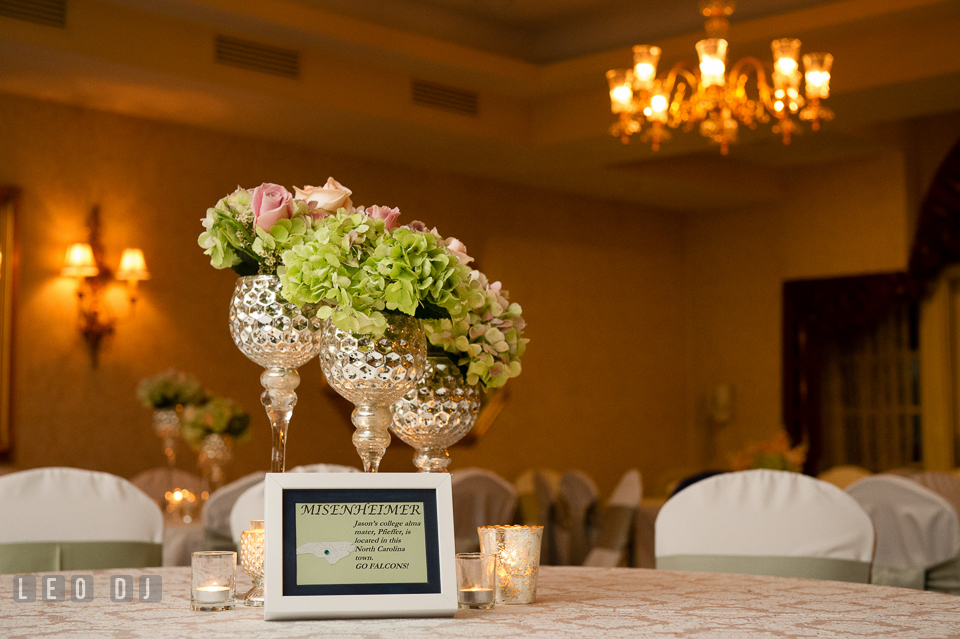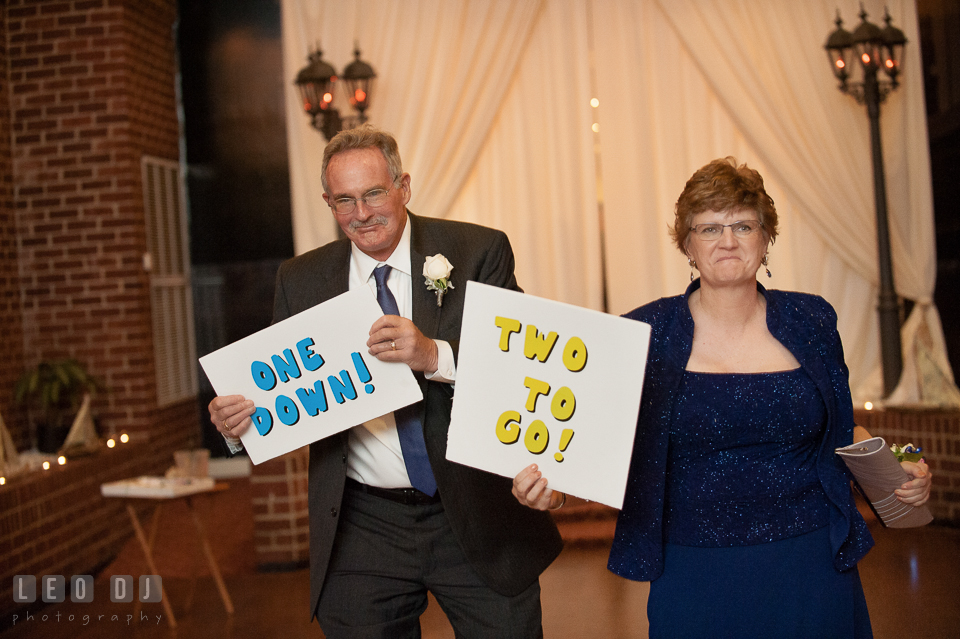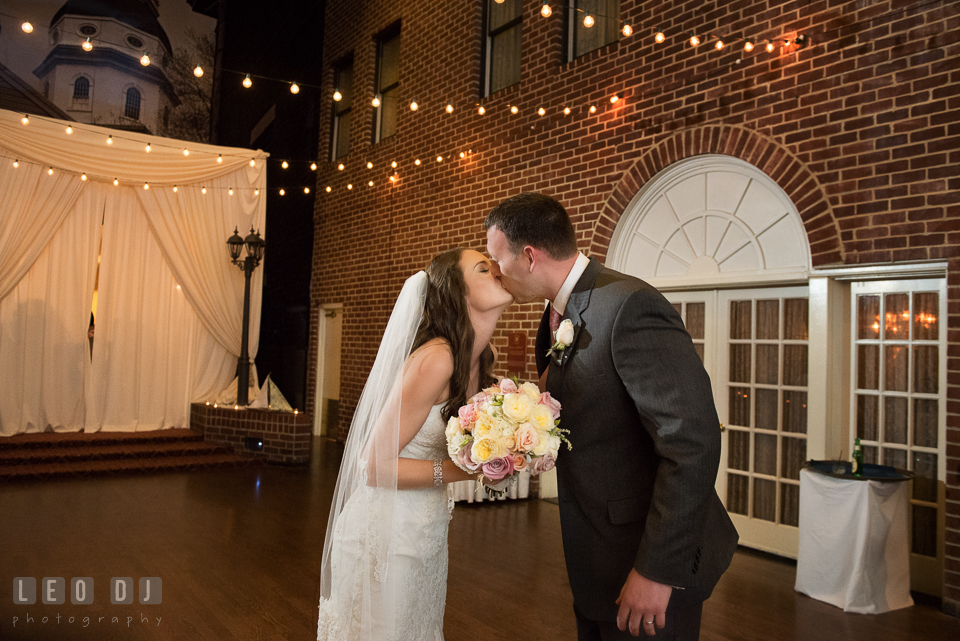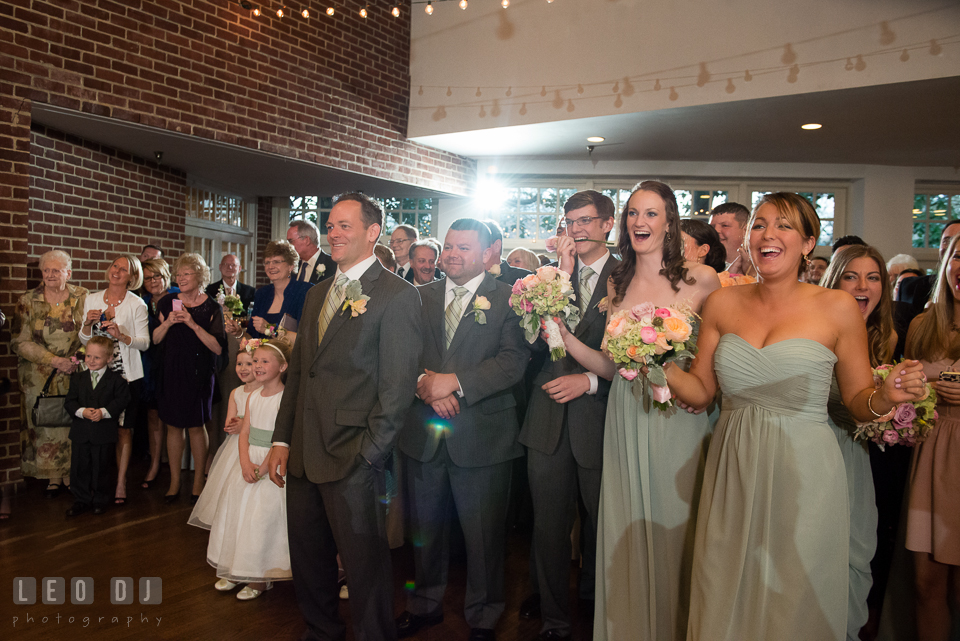 Love this special custom painted champagne glasses of Natty Boh and Utz Girl.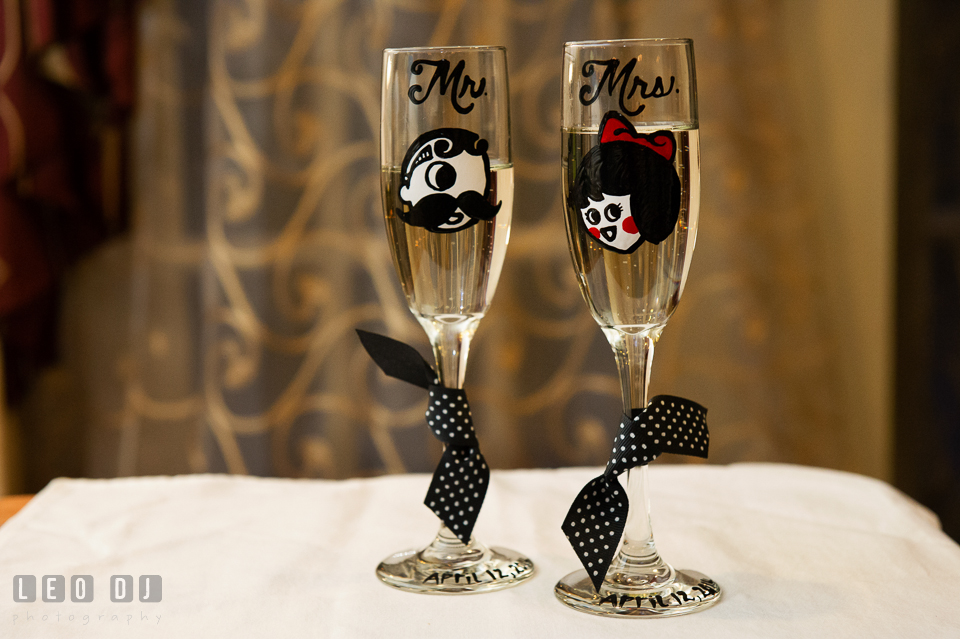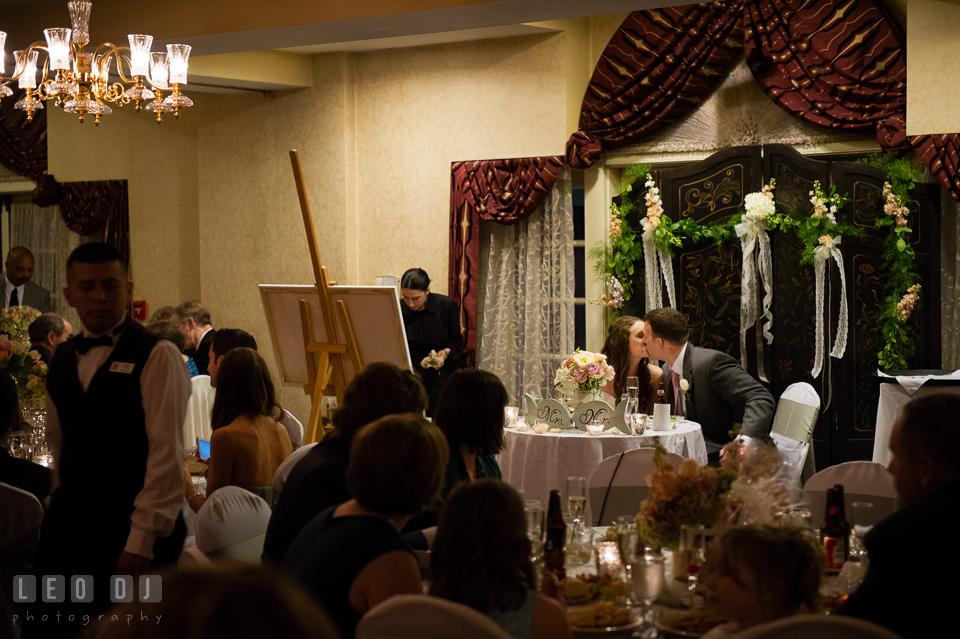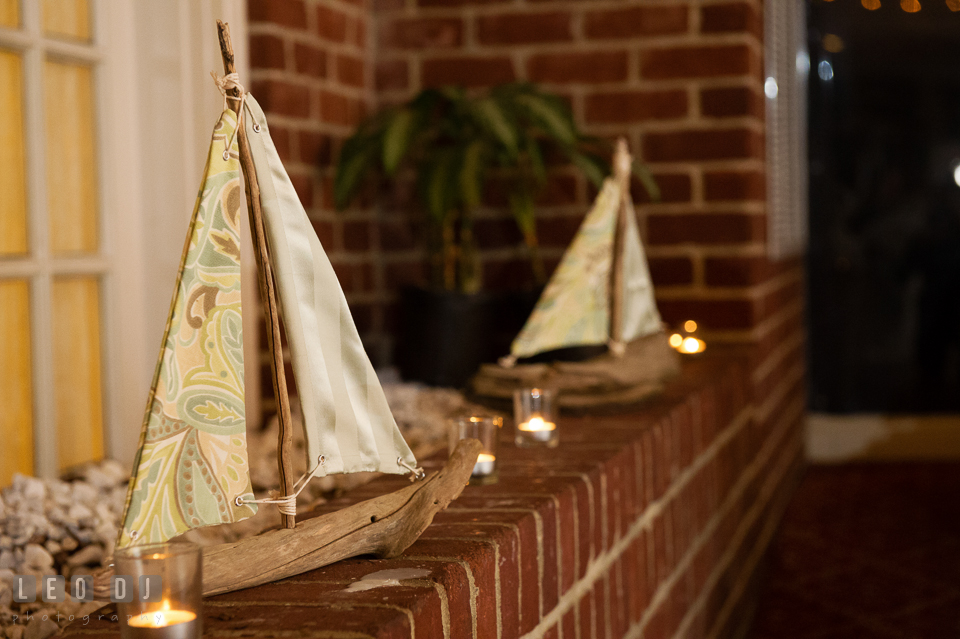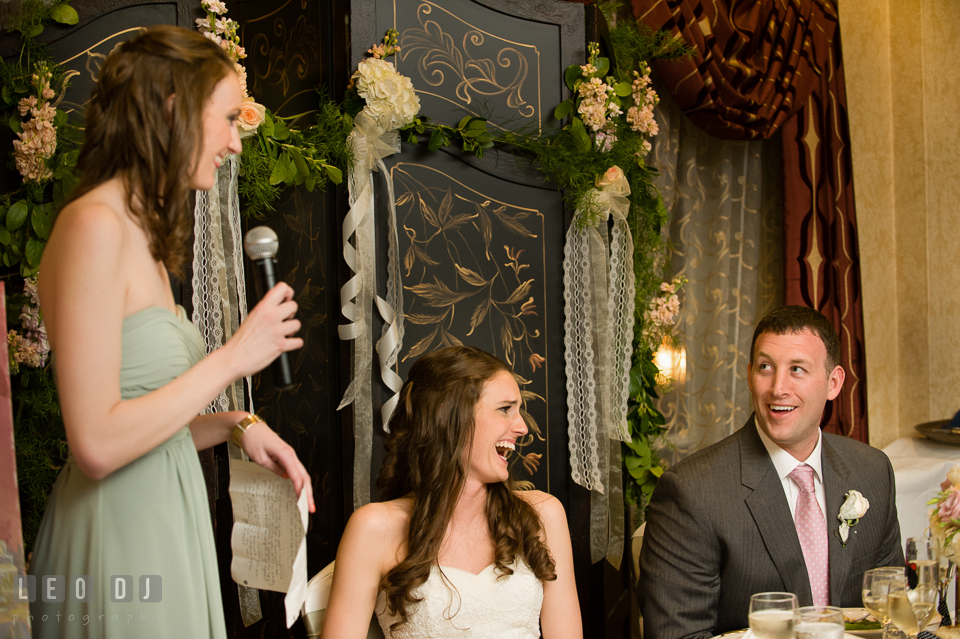 After the speeches and toasts, then it was the parent dances starting with the Father-Daughter dance and followed by Mother-Son dance.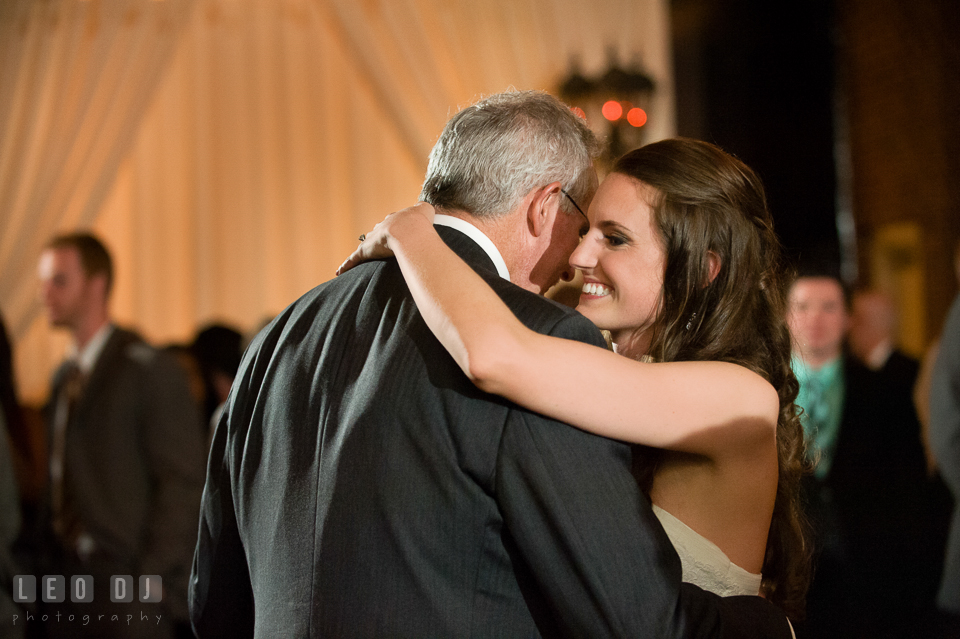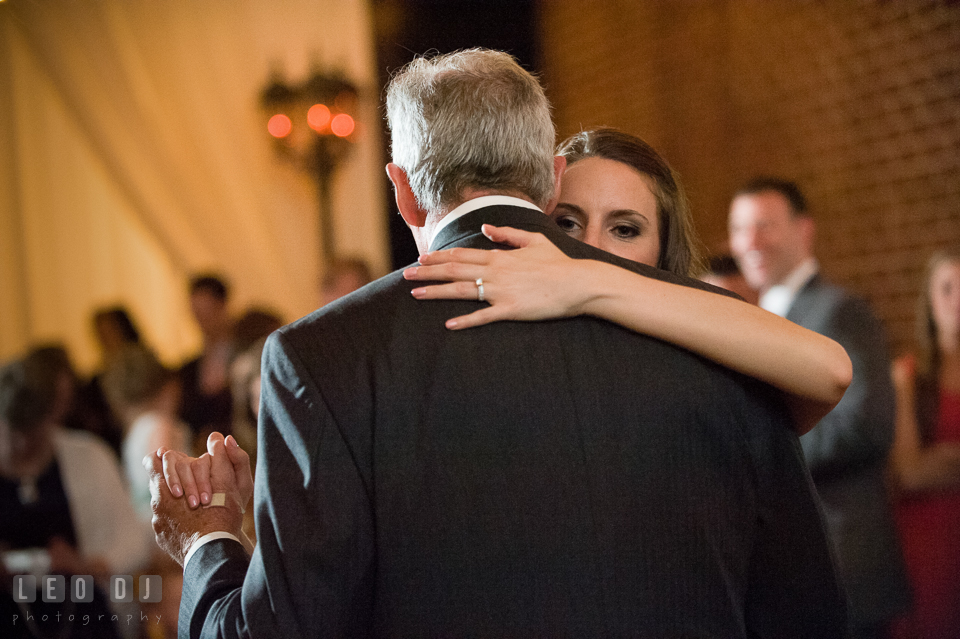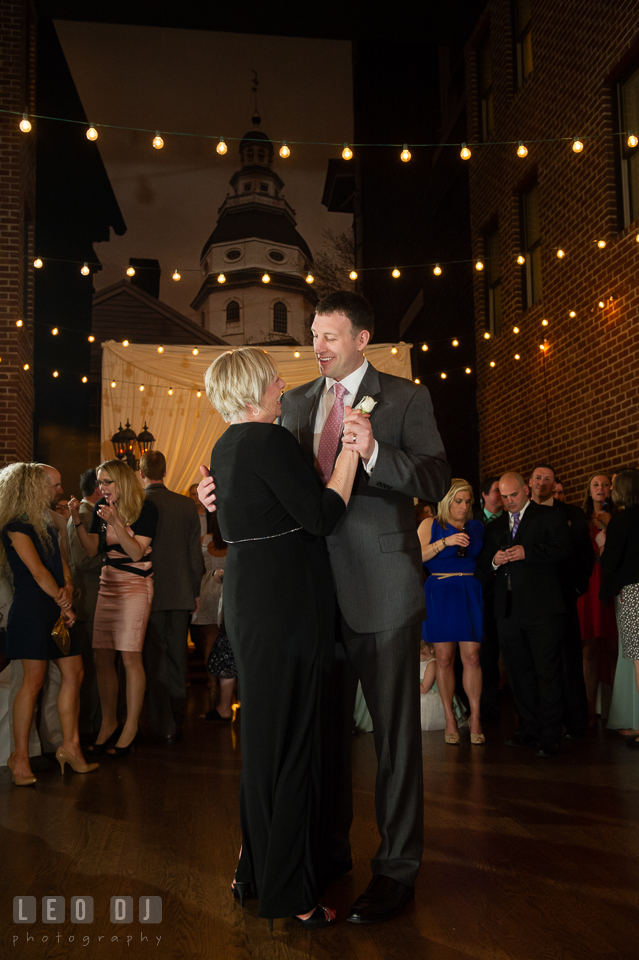 Check out this cute bouquet toss moments. 😀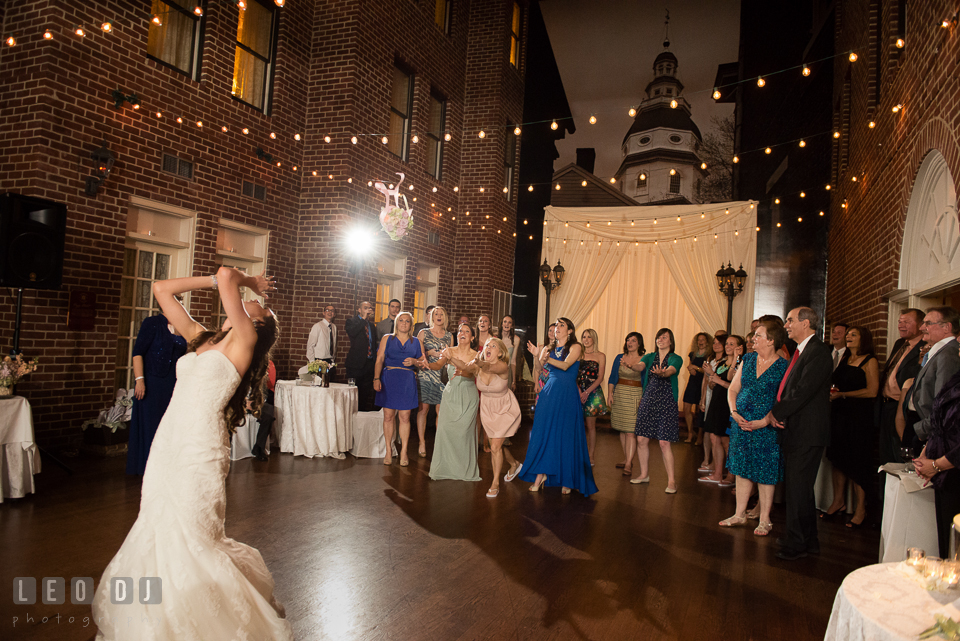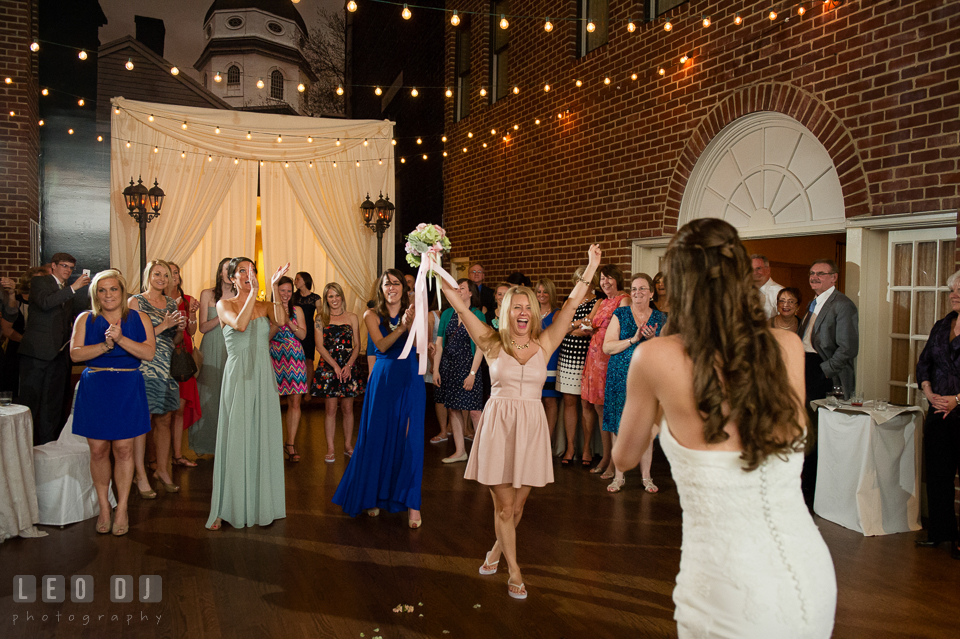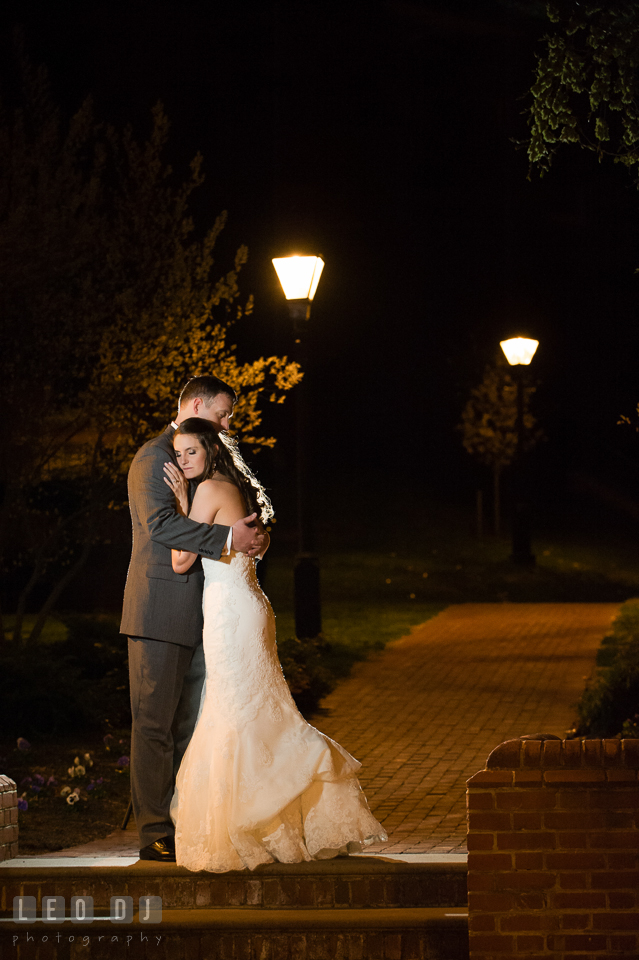 Congratulations, Laura and Jason!
May you all live happily ever after! 🙂
Leo Dj
—
Vendors
Venue, Catering, and Hotel: Governor Calvert House
Church: Calvary United Methodist Church
Officiant: Pastor Chip Wright, Senior Pastor at Calvary United Methodist Church
Hair and Make up: Up Do's for I Do's
Dress: Bridals by Elena
Suits: Jos. A Bank
Florist: Connie Clark, Violets Florist
Cake: Sugarbakers Cakes
DJ: Dan McGinty with Beat2Beat DJ's
Trolley: Towne Transport
Painter: Patricia Bennett
Champagne glasses: Gift from family friend.
Kissing fishes decor: Do-It-Yourself (DIY)
Stationary: Do-It-Yourself (DIY)
Wedding favors: Do-It-Yourself (DIY)