Tara and Rob met while playing coed softball.  A mutual friend organized a team and they started chatting over drinks the night of their first game.  Having met in Washington DC, they were surprised to learn that they grew up only 30 minutes apart in upstate New York!
Two weeks later Rob asked Tara out while they were at the DC Waterfront for a friend's birthday.  After dating for a little more than two years, Rob organized a special night out in DC and proposed on the Kennedy Center terrace on 10/13/12.
Now they're excited to marry one year later on 10/12/13!
From their story above you can see below why they wanted to do their pre-wedding or engagement photo session at the DC Waterfront, Georgetown area.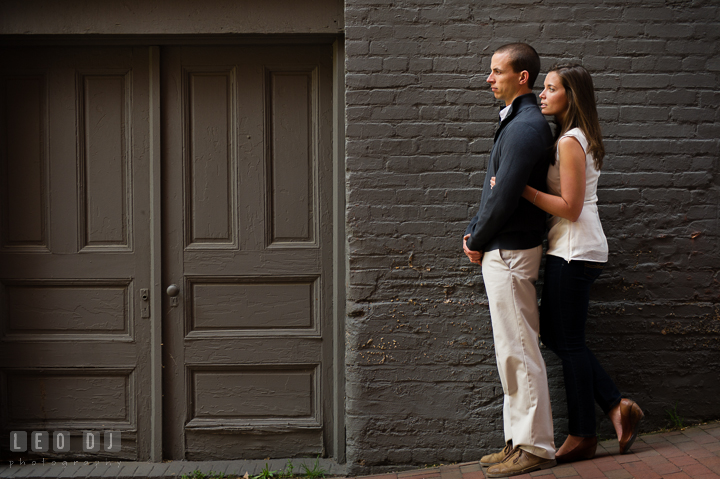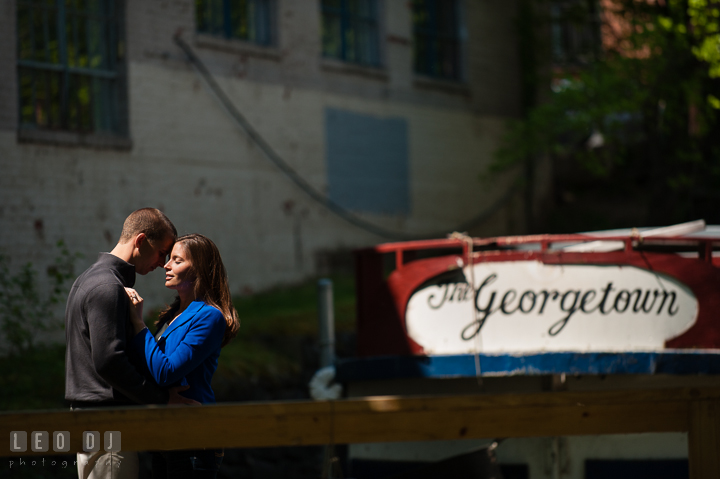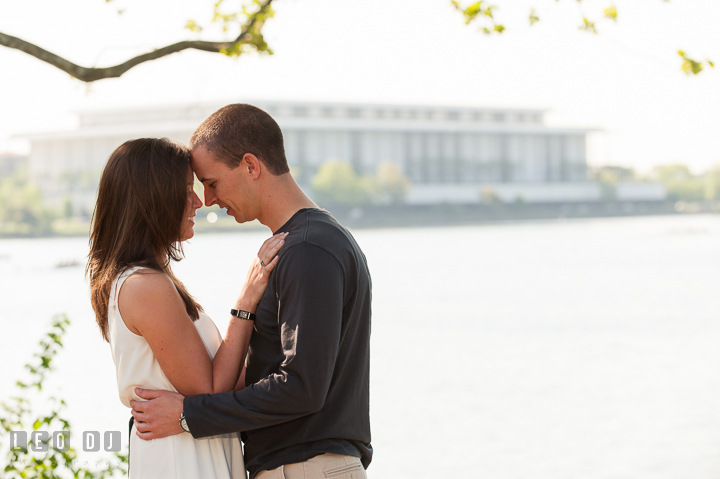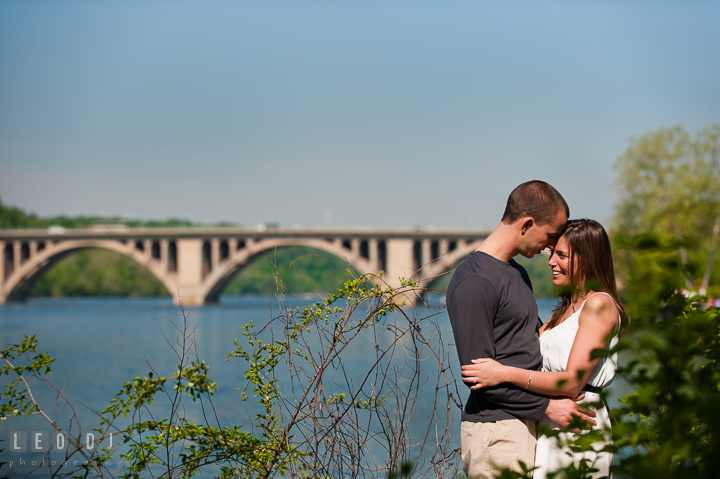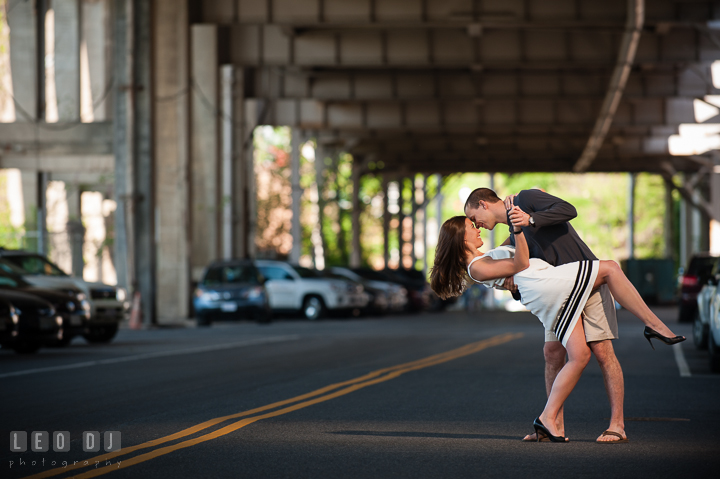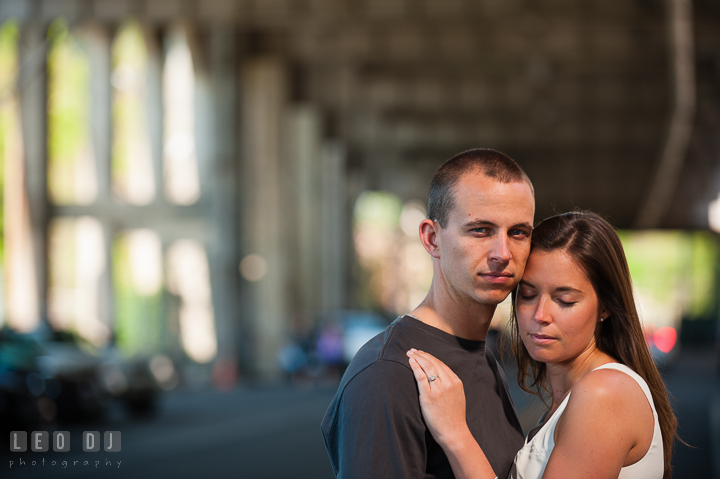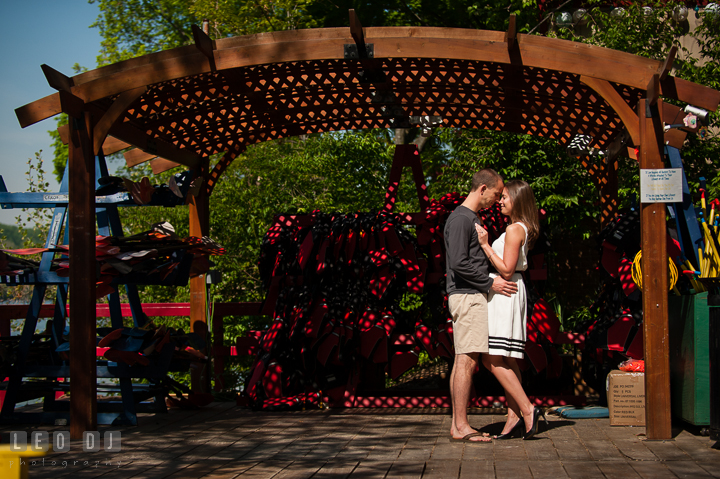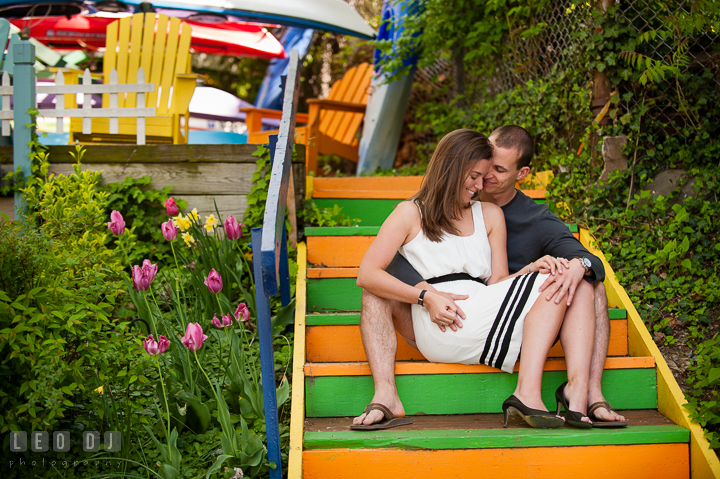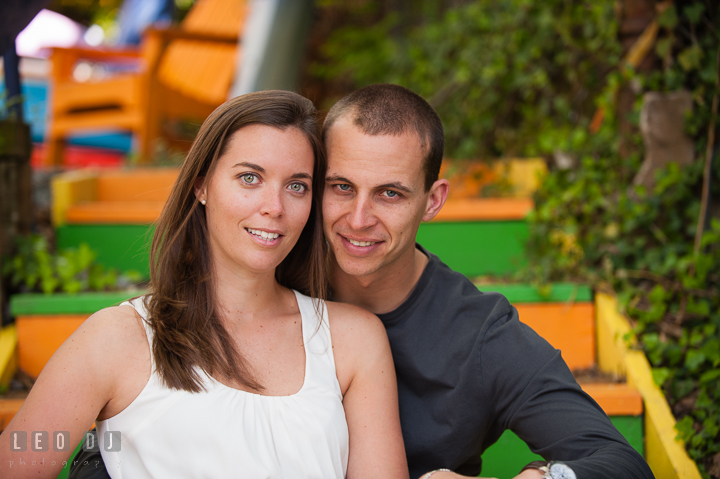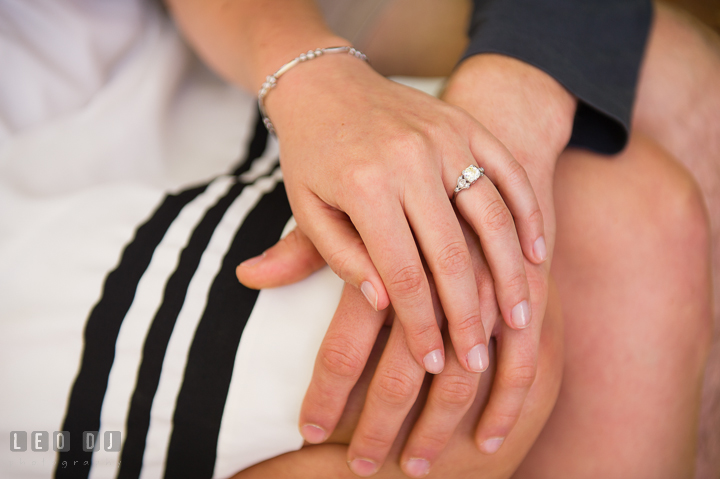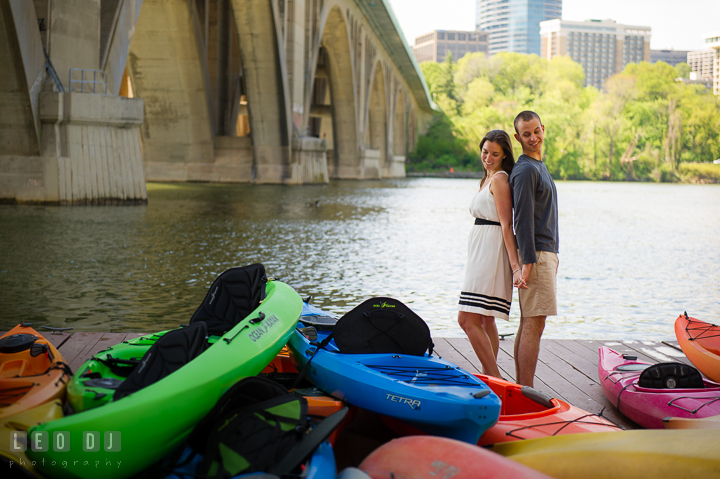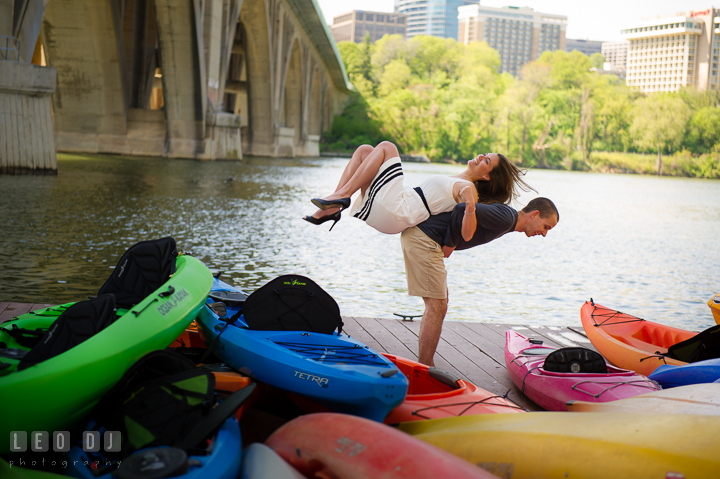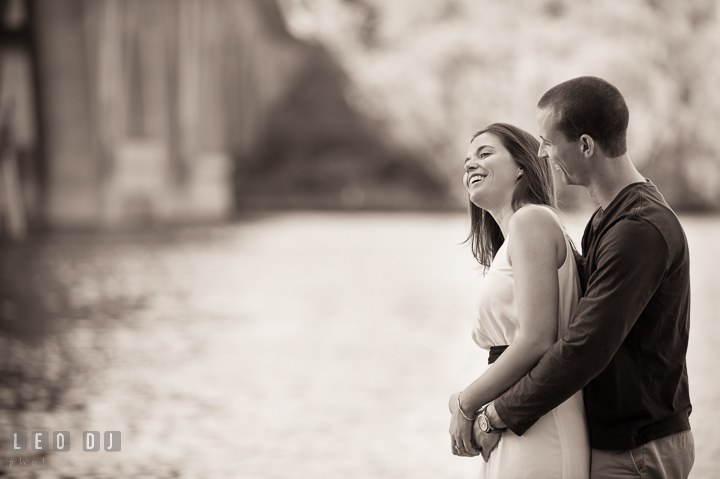 Tara and Rob having fun dancing by this patch of yellow wild flowers by the C&O Canal. 🙂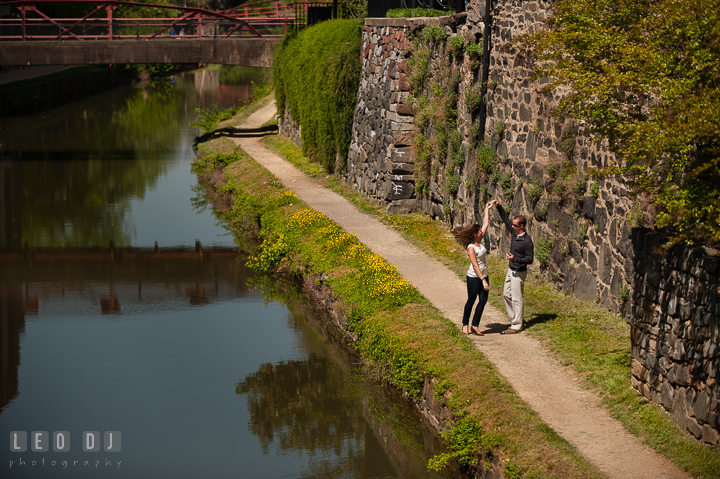 This photo below of them holding bicycles and kissing under the stone bridge over the canal reminds me of a scene in Europe. 🙂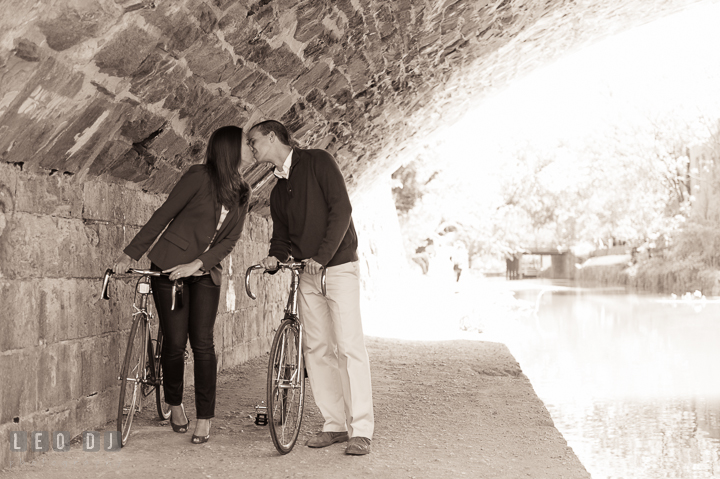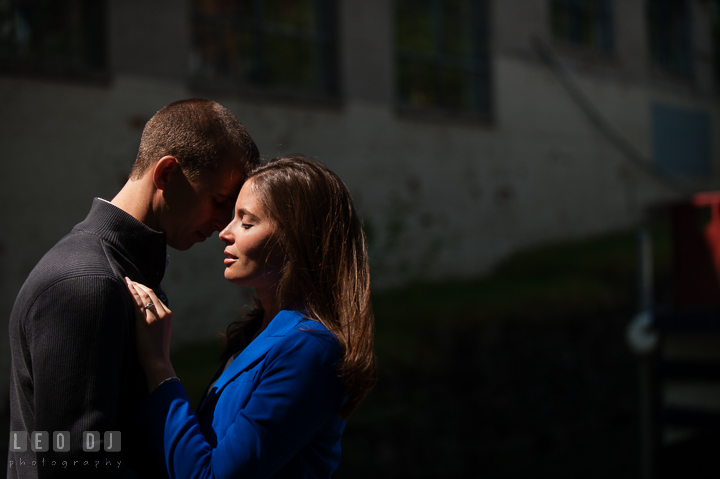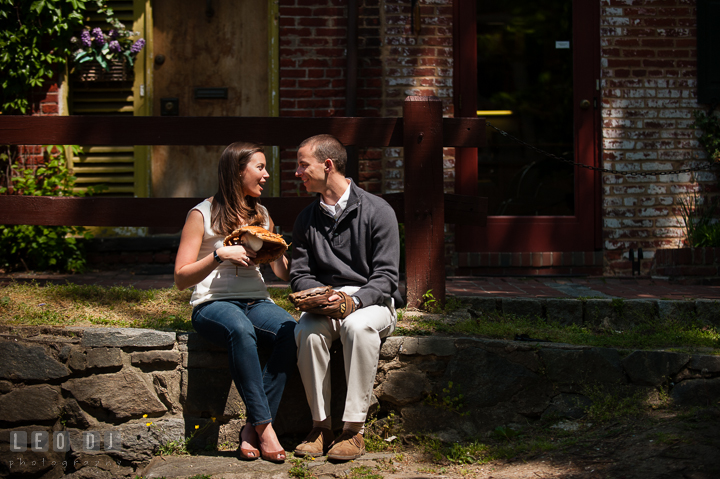 Congratulations on your engagement Tara and Rob!
See you in the next few months for your wedding! 🙂
Leo Dj