I sure had fun doing Erin and Dan's engagement session in Washington DC, but what got me more excited was knowing that I would be photographing their wedding! On top of that, I was also excited knowing that their wedding would be at The Tidewater Inn, the historic and elegant venue in Easton, Maryland!
So why did they choose this beautiful venue? Erin told me, in her own words: "We chose the Tidewater because we knew we wanted to do a winter wedding on the Eastern Shore and the Tidewater was perfect for this. We were able to have the ceremony, cocktail hour, and reception in the same building (but different spaces) and have all our friends and family stay in the hotel. We loved the idea that our guests would not need to get back in their cars once they arrived and still be able to get out and shop, explore the town, etc. The Tidewater really was like renting a big house for the weekend with all our family and friends – it was the perfect place! "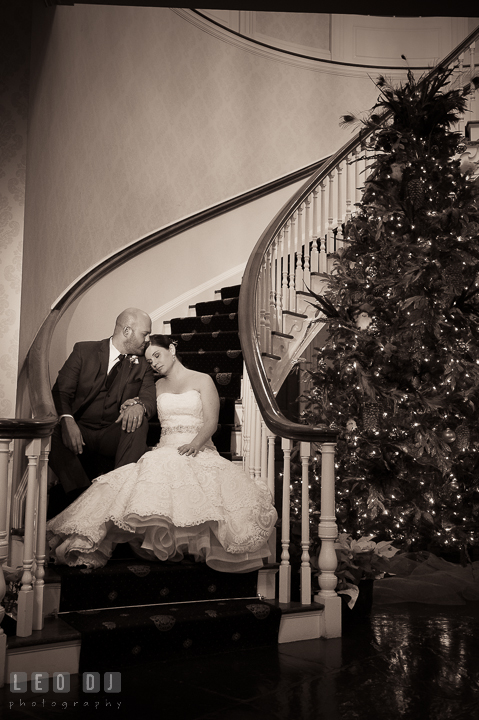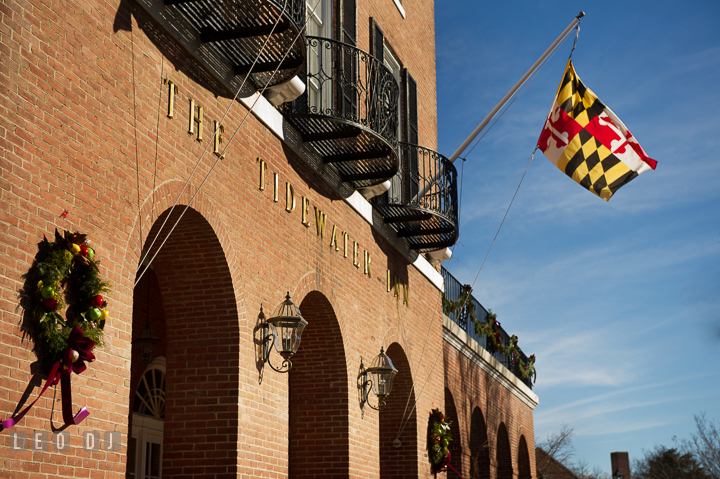 I admired Erin's beautiful wedding gown with it's lovely lace details.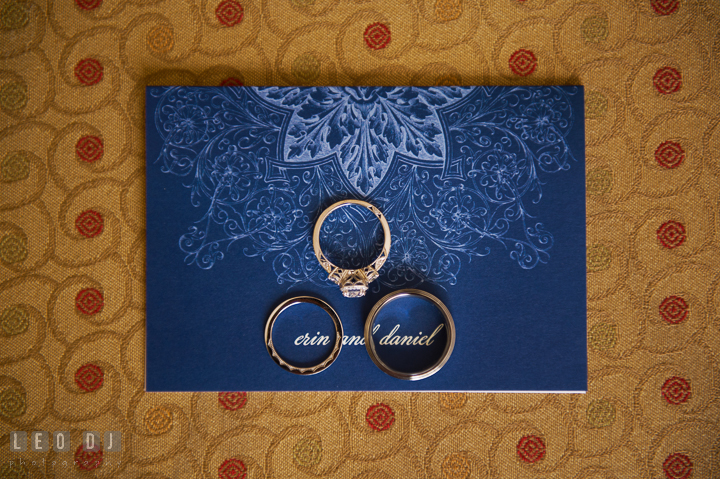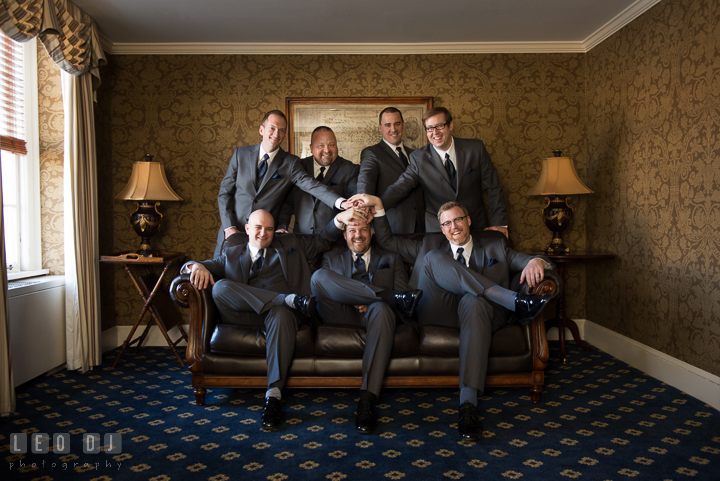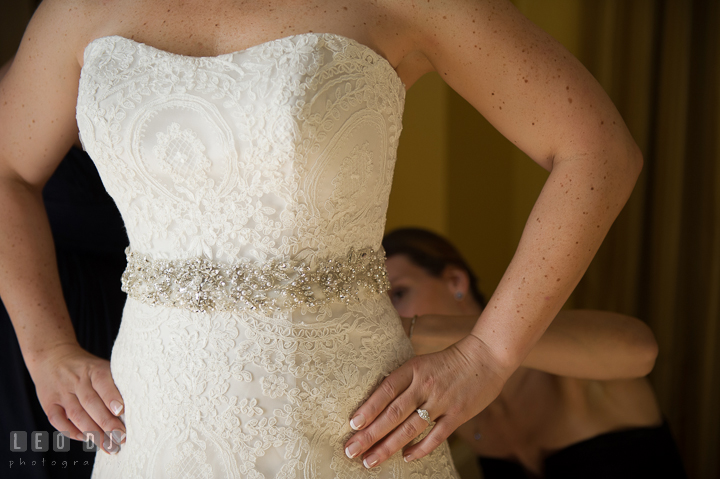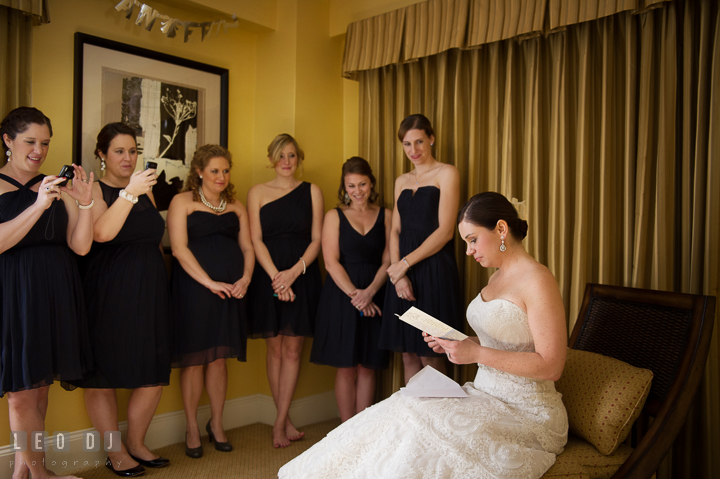 After exchanging card and read notes from each other, Erin and Dan decided to do a first glance. 🙂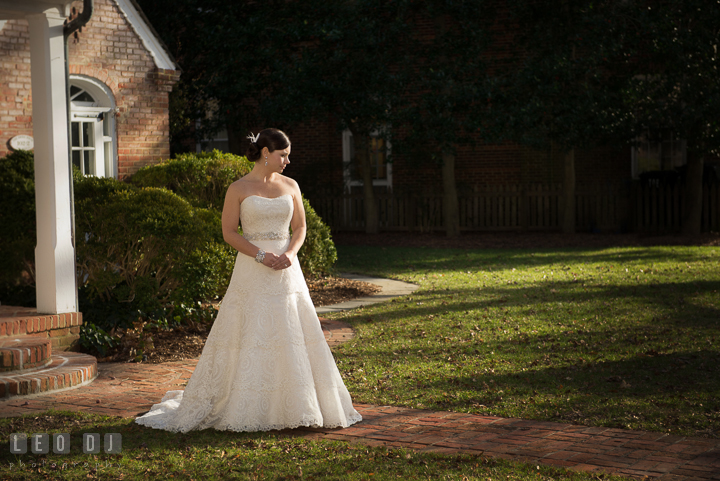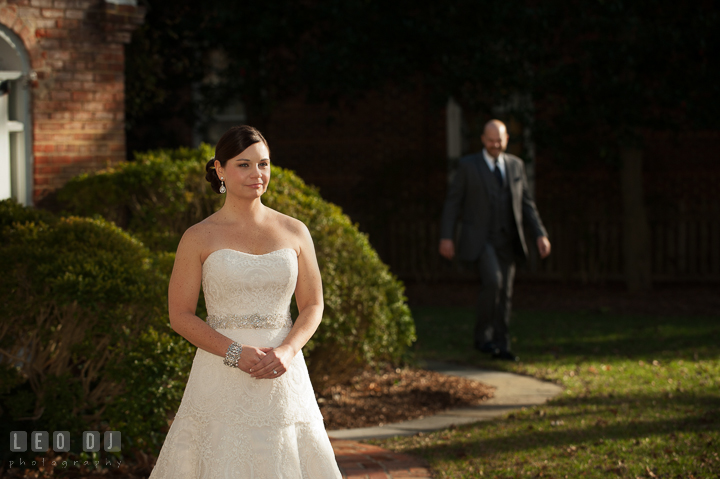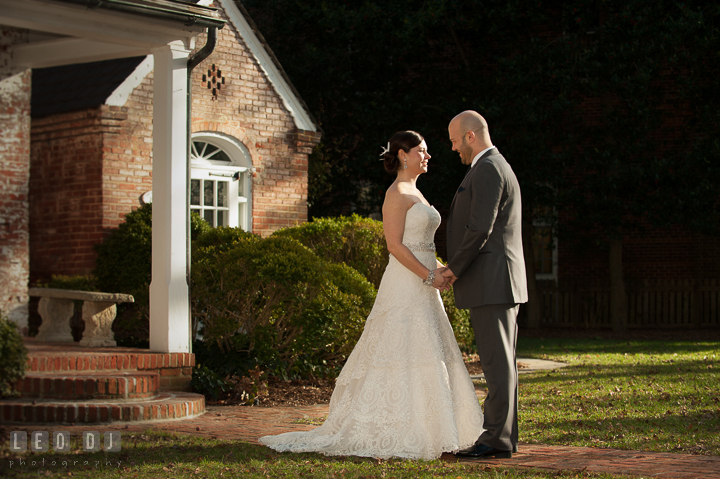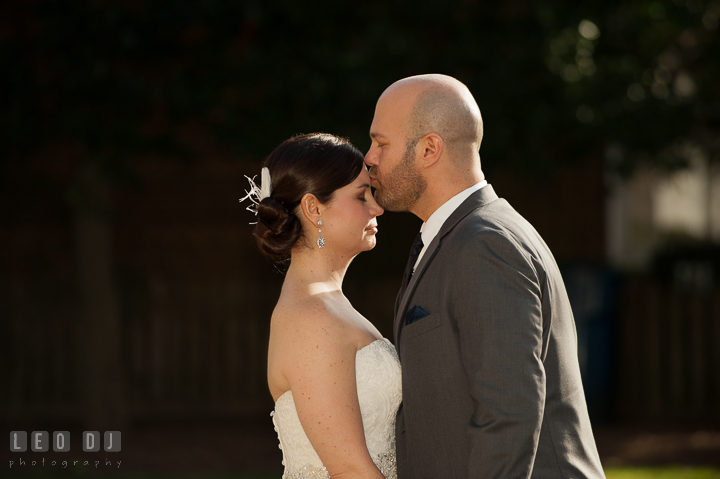 Next up, would be the group shot of the Groom with his Best Man and Groomsmen;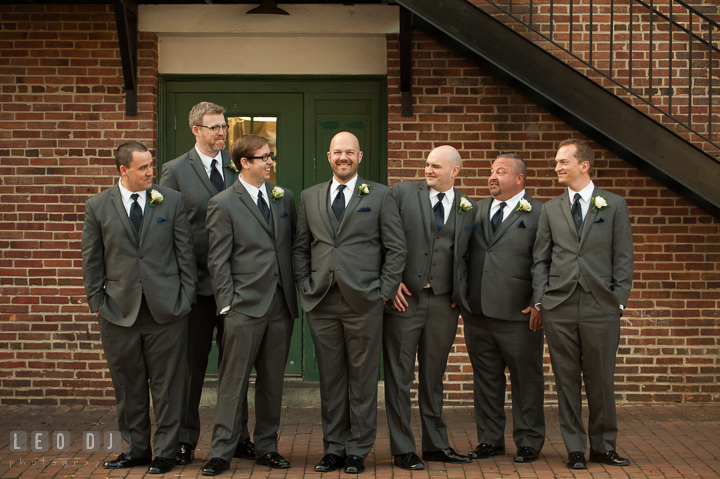 the Bride with her Matron of Honor, Bridesmaids, and Flower Girl;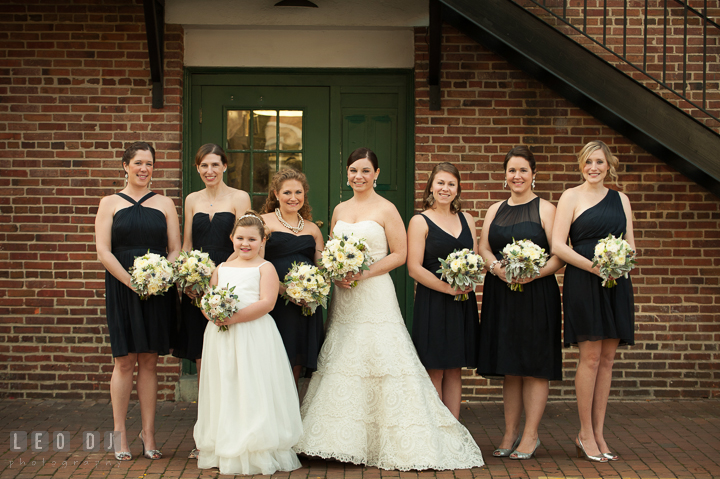 and finally of course the Bride and Groom with the whole wedding party. 🙂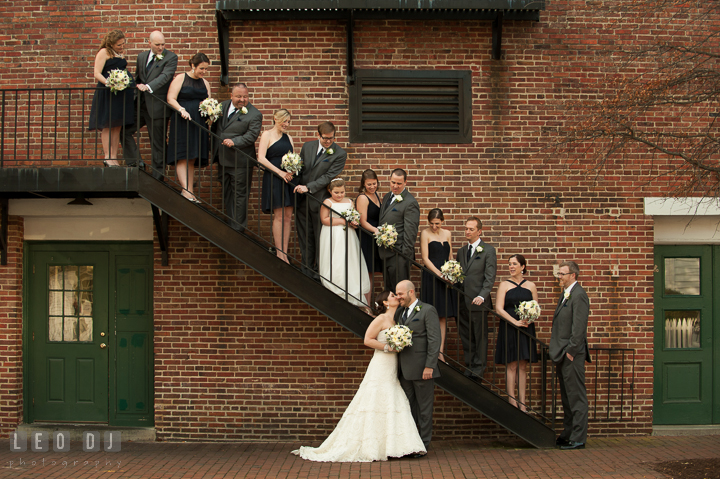 Erin sure had a gorgeous engagement ring.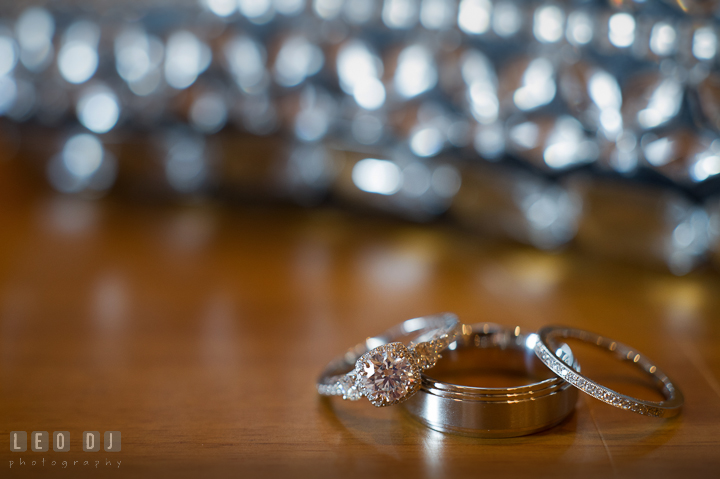 I admire that despite Erin and Dan had done a first look, they were still emotional seeing each other during the ceremony processional.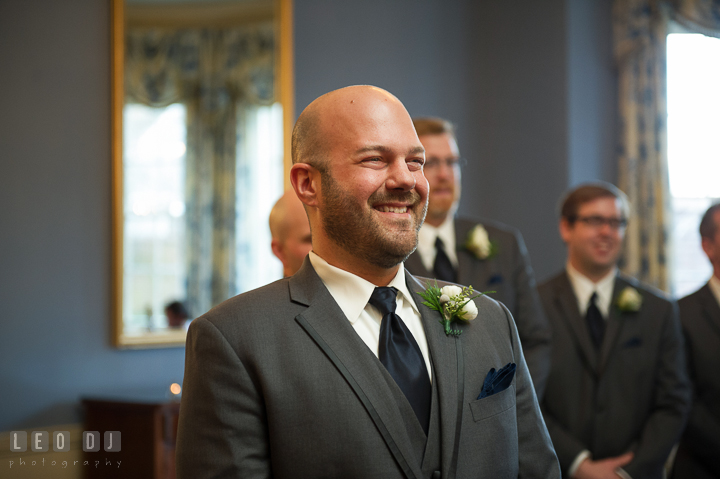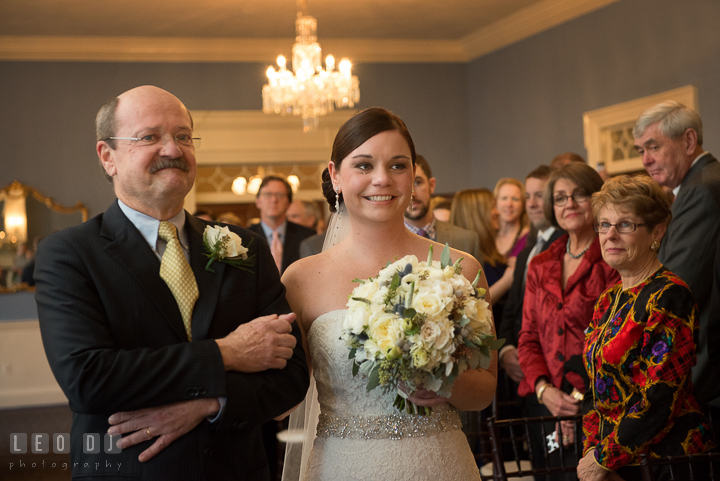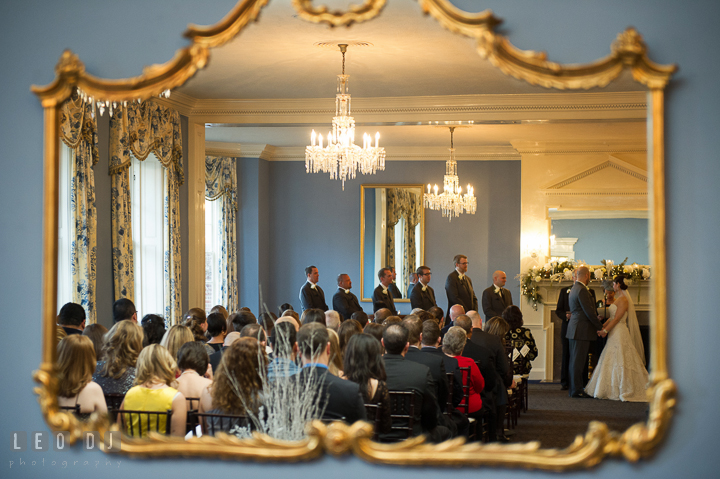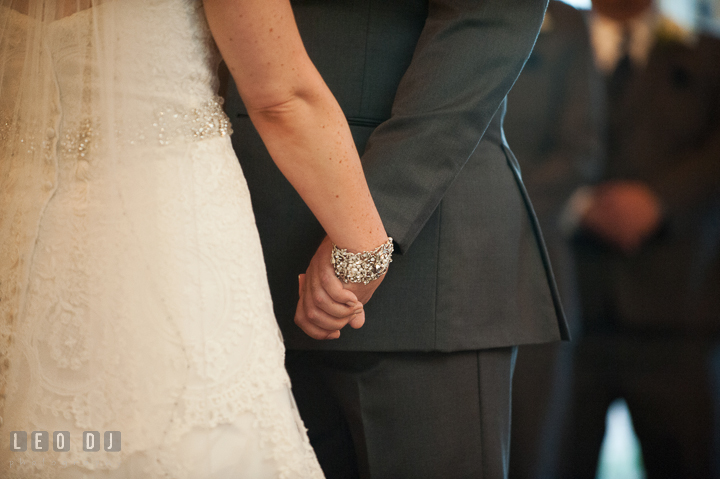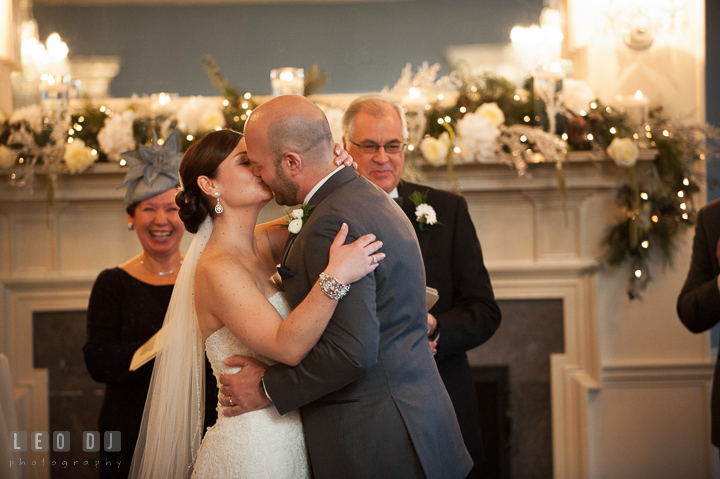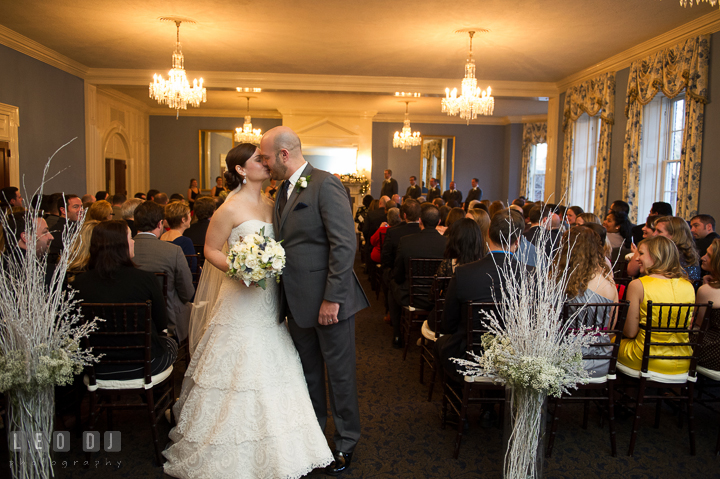 Beautiful winter-themed floral decorations at the ceremony site created by the talented florists from Monteray Farms.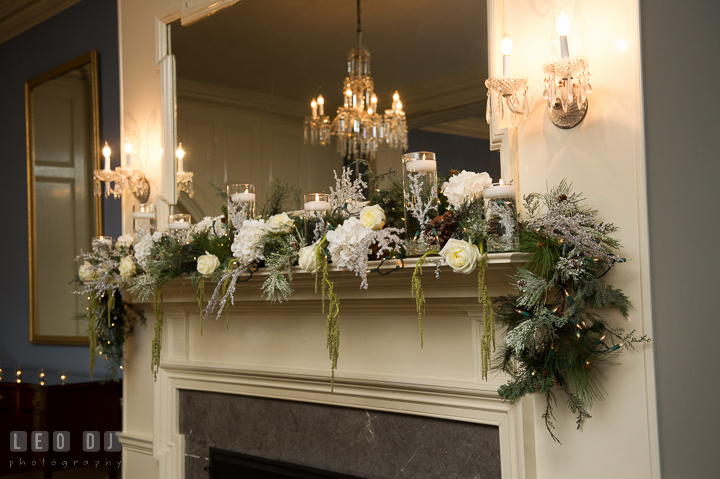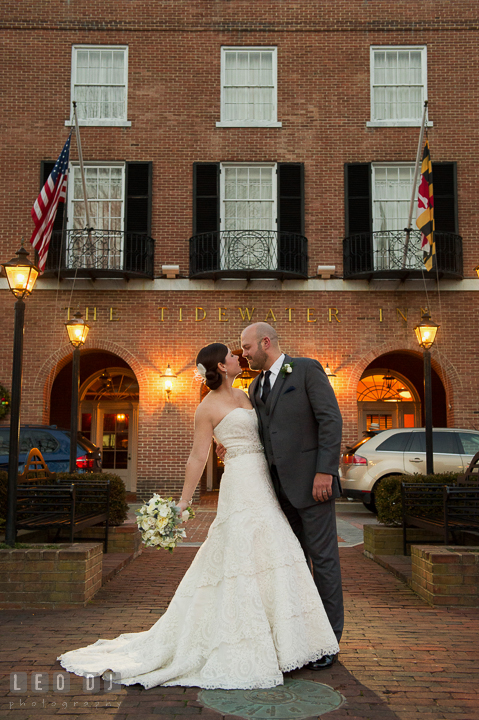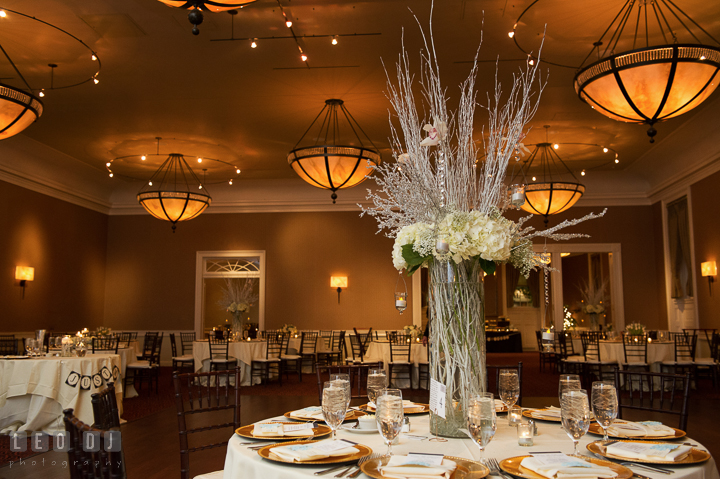 Lovely table centerpieces designed by Monteray Farms.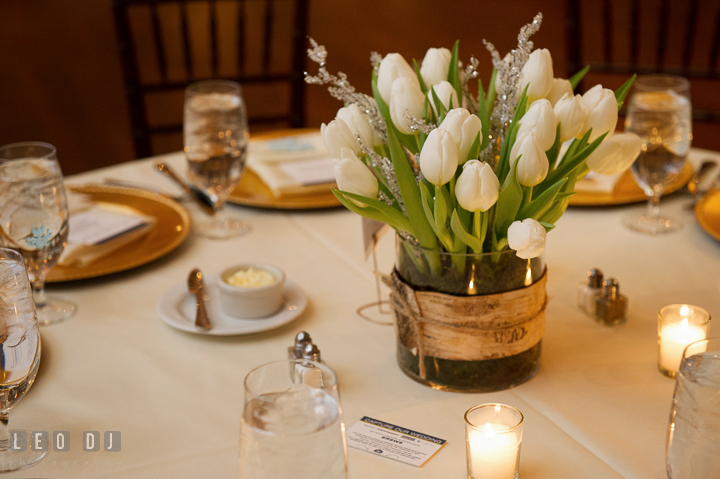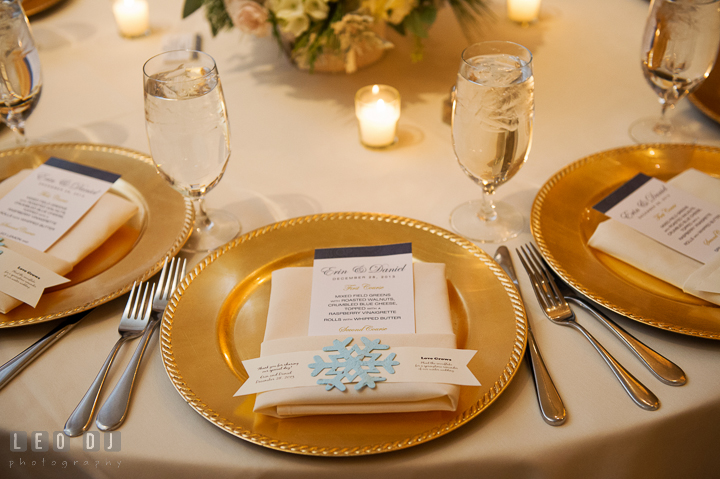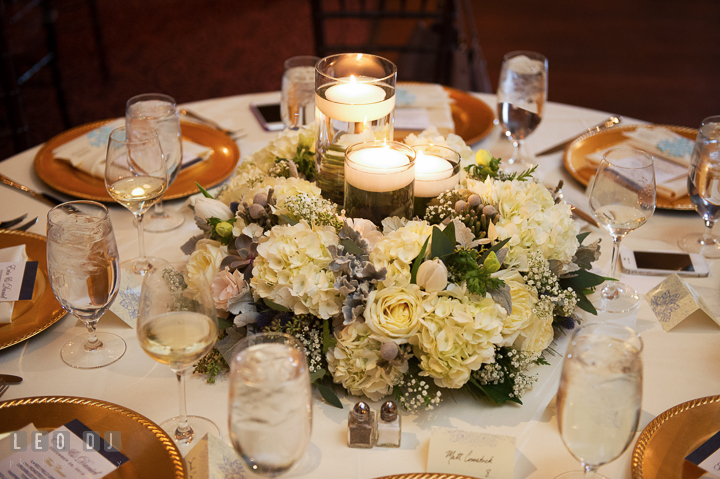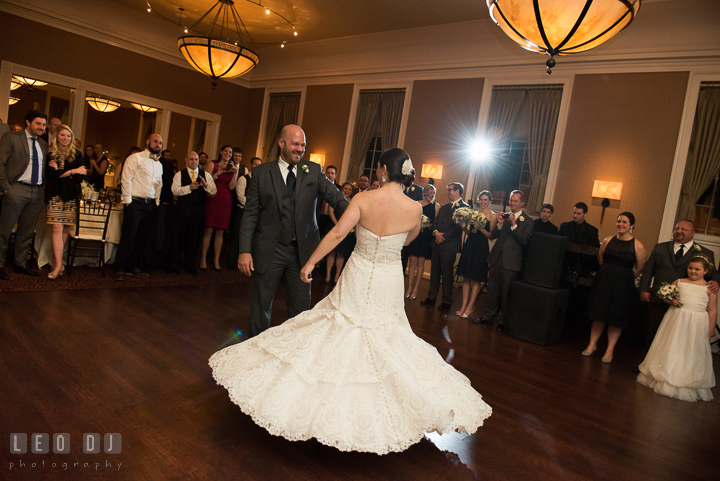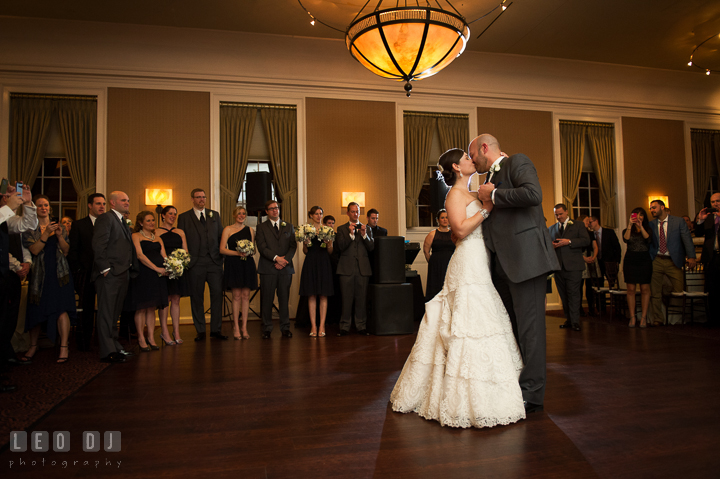 I just adore seeing the passion between the two of them during their first dance. 🙂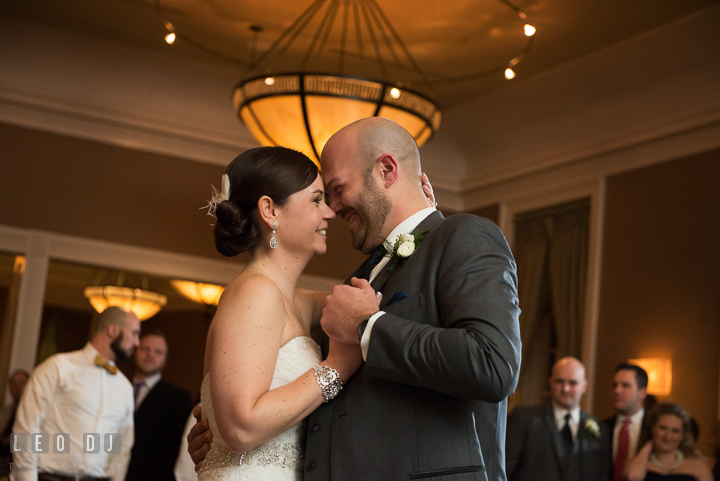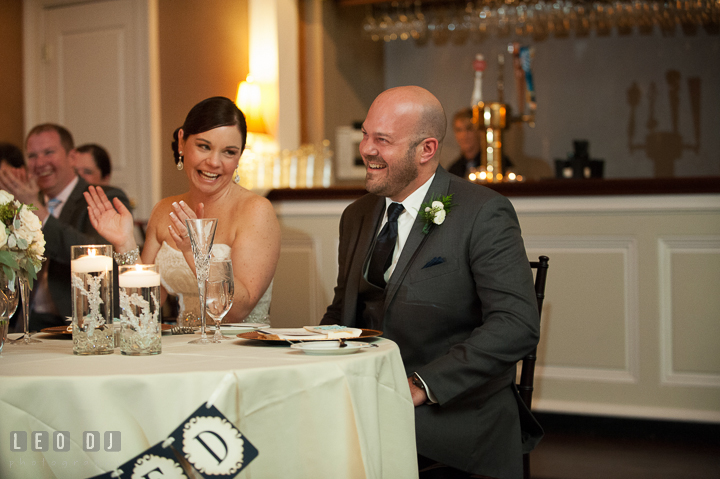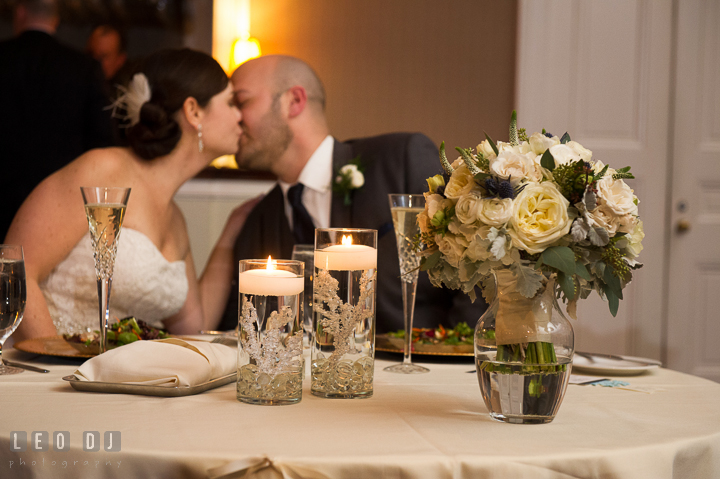 They had lovely and delicious selections of cupcakes and pies by Mabel's Bakery displayed on this desert table.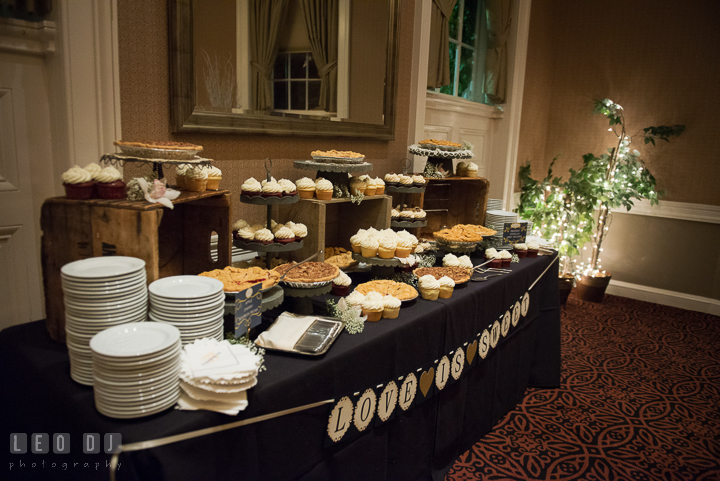 Check out these cute hand made carved wooden Bride and Groom gift set from Germany.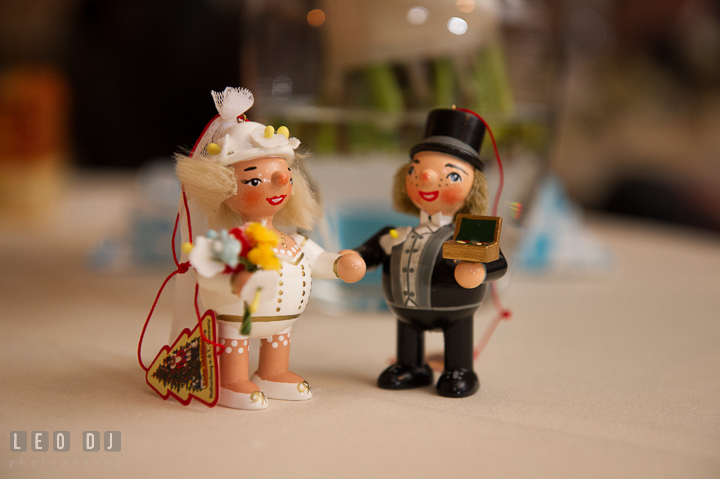 For the parent dance, they decided to combine the Father-Daughter and Mother-Son dance together.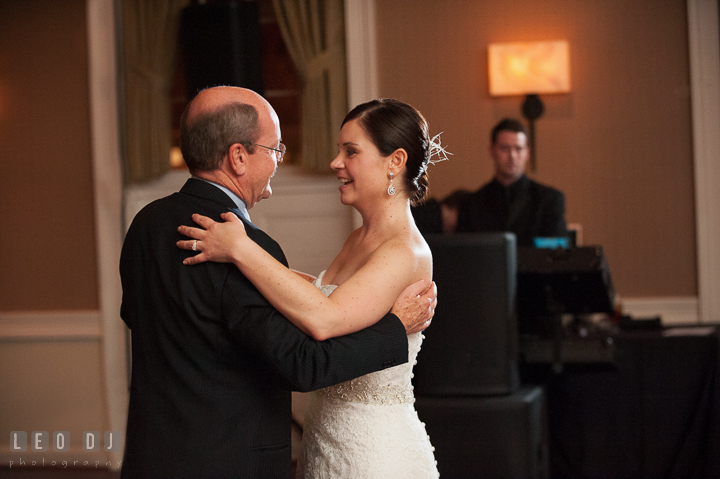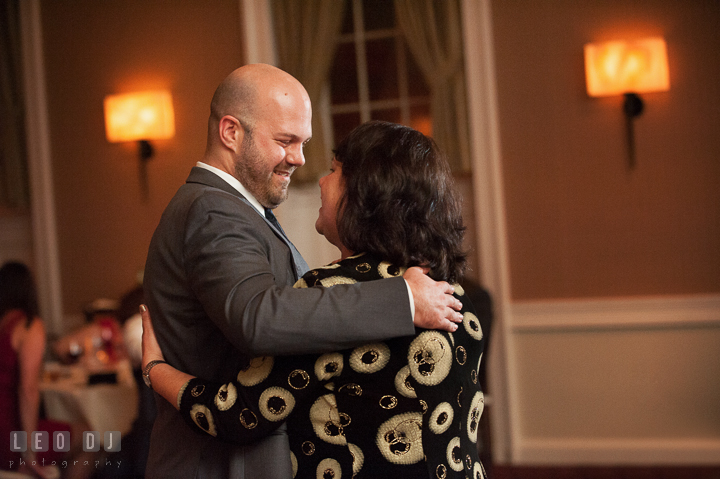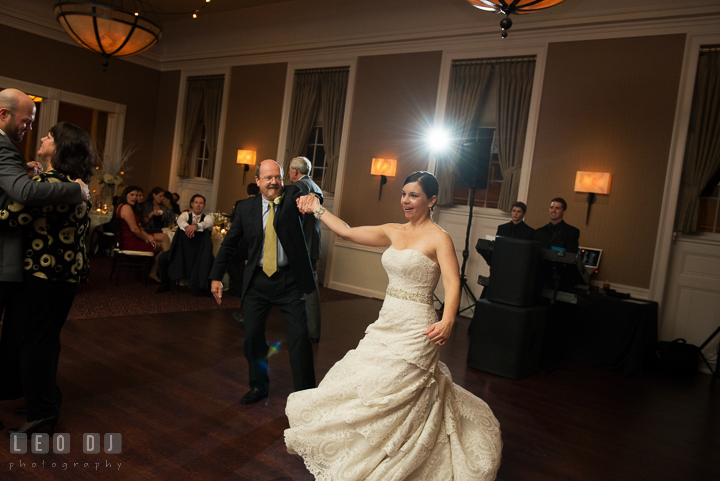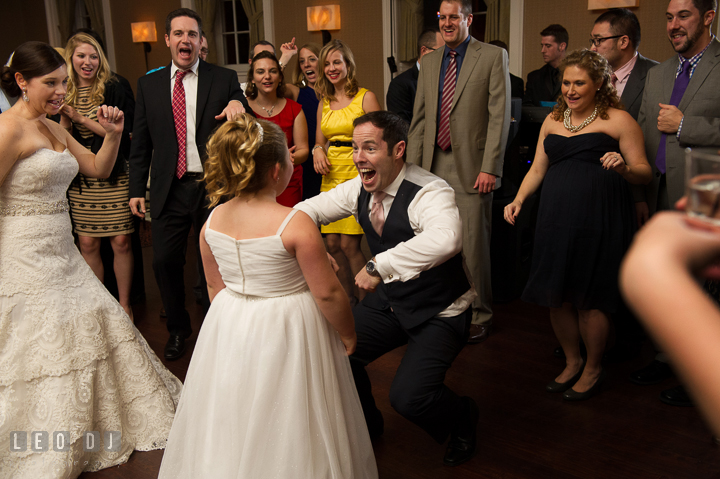 Whoops…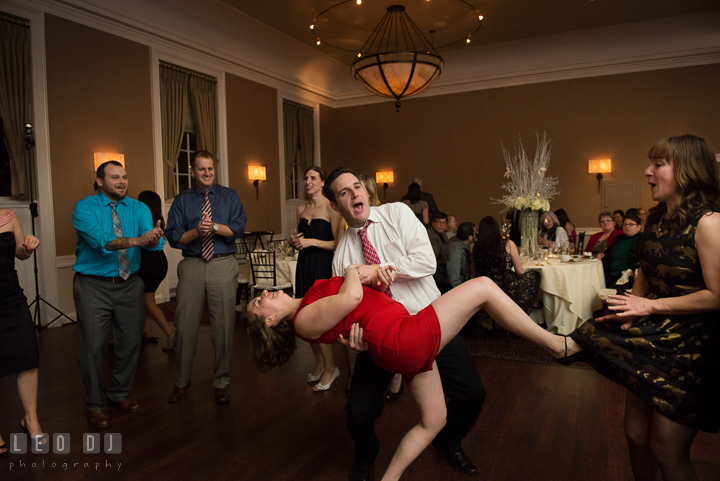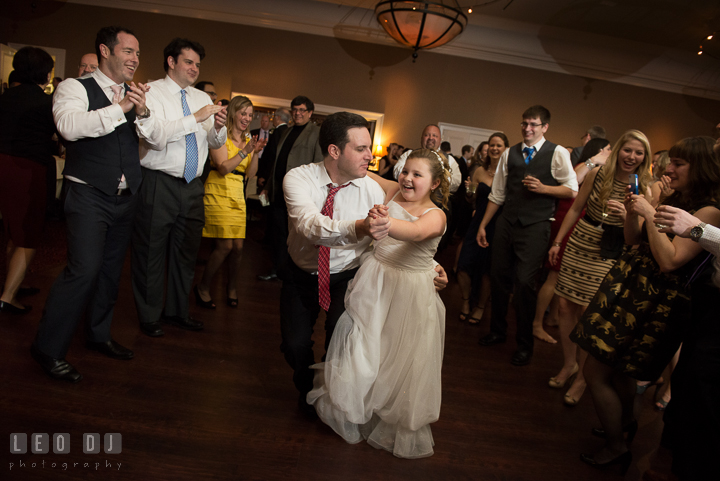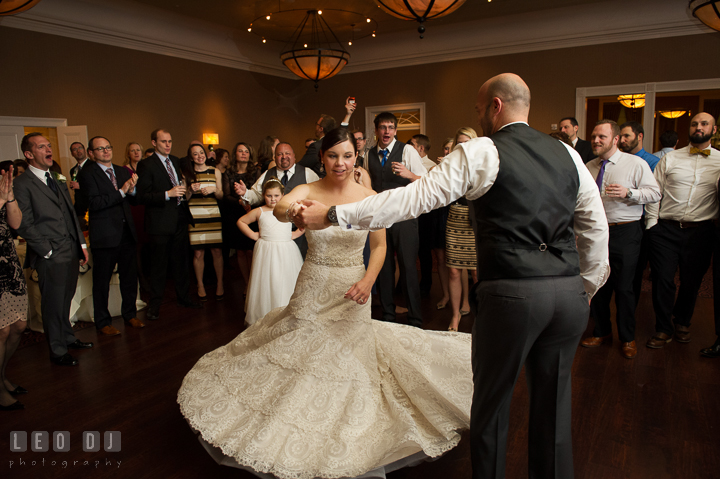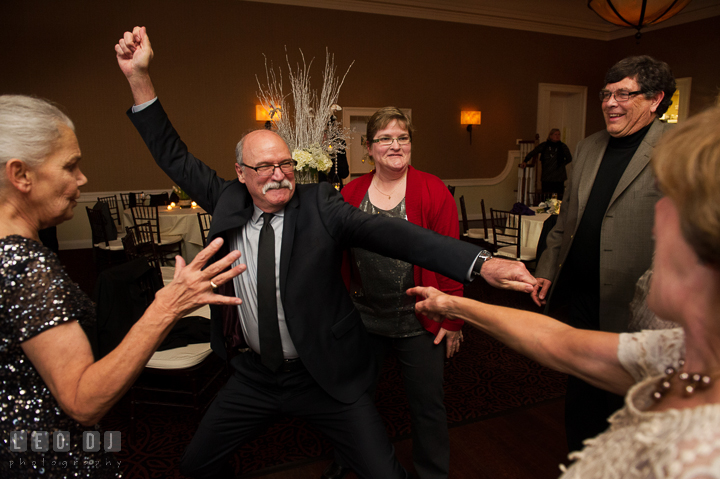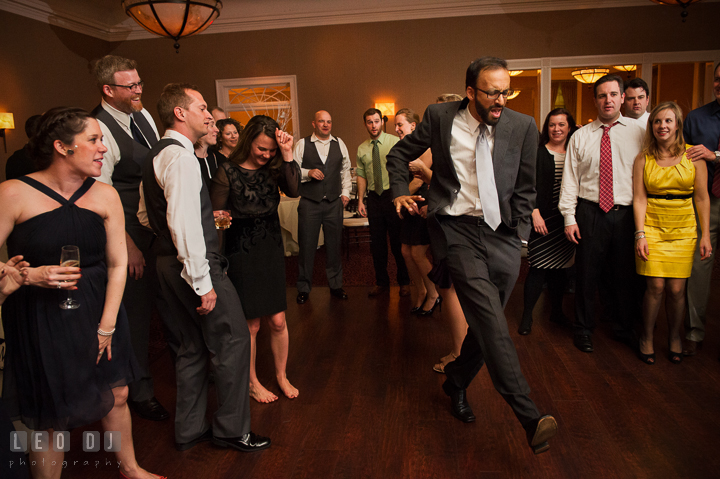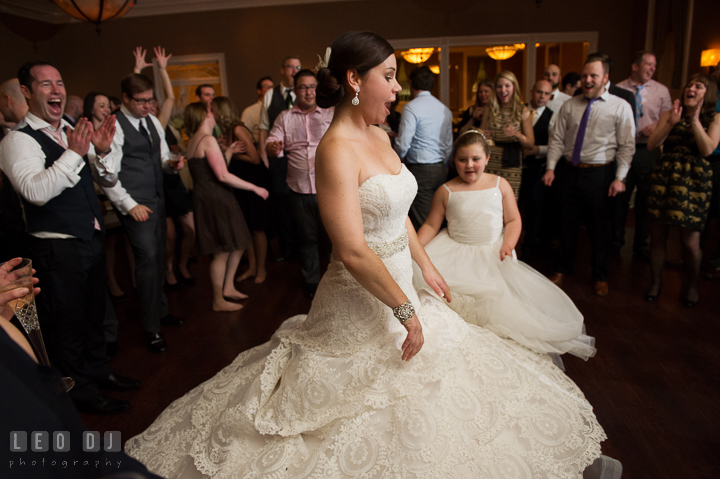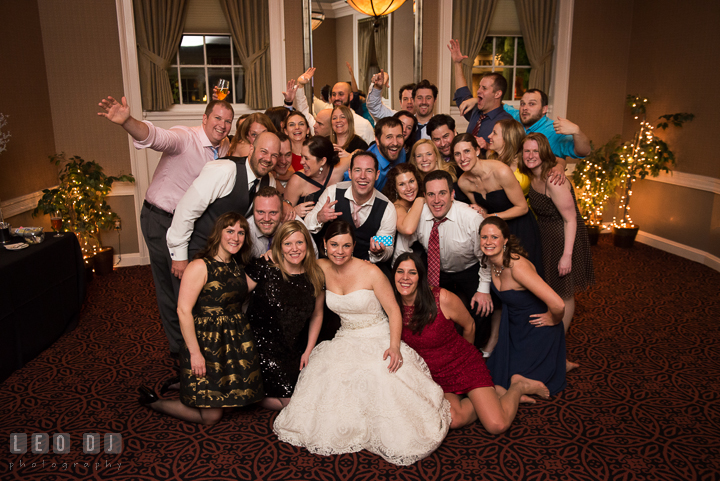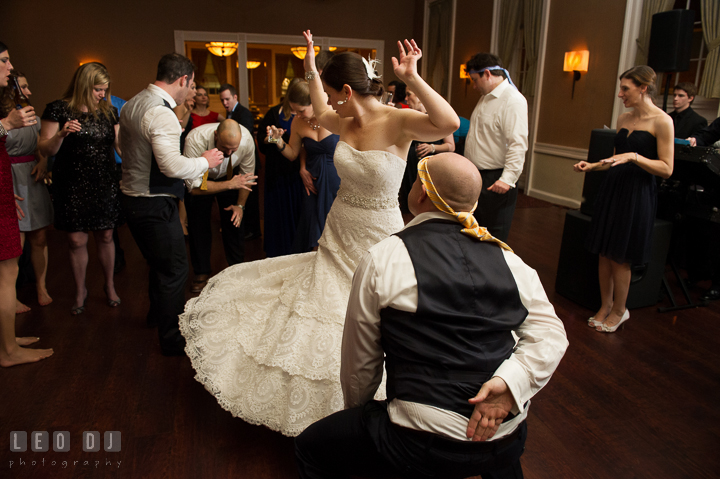 Erin sure likes to twirl her wedding dress. I really liked how her gown flared when she does that. 🙂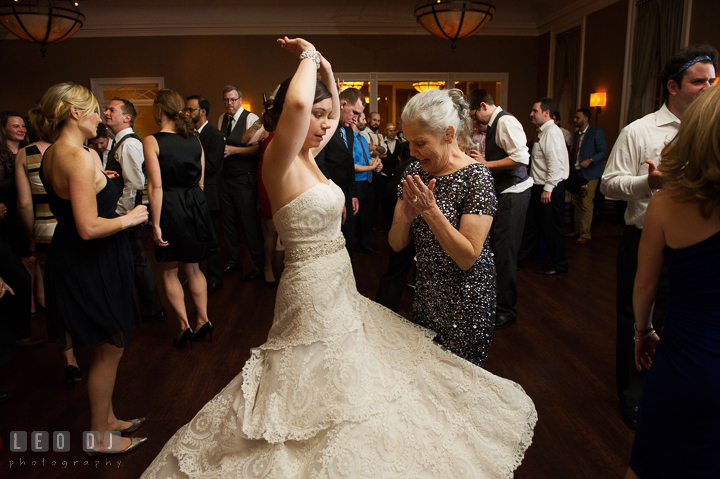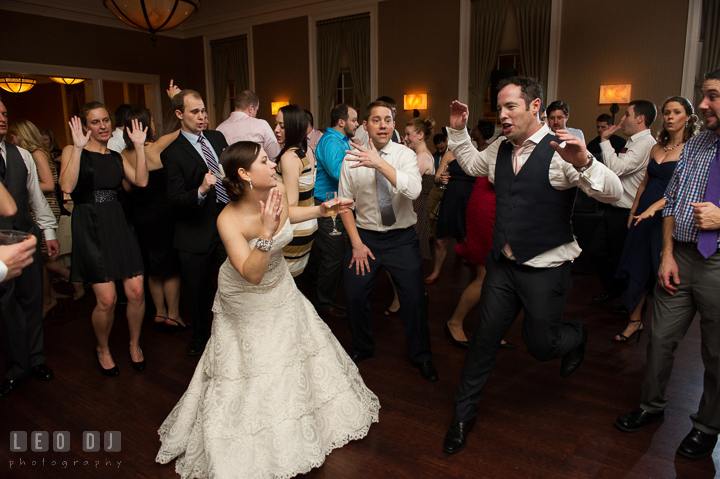 I enjoy it when Wedding guests show of their dance skills. It's always interesting to watch! 🙂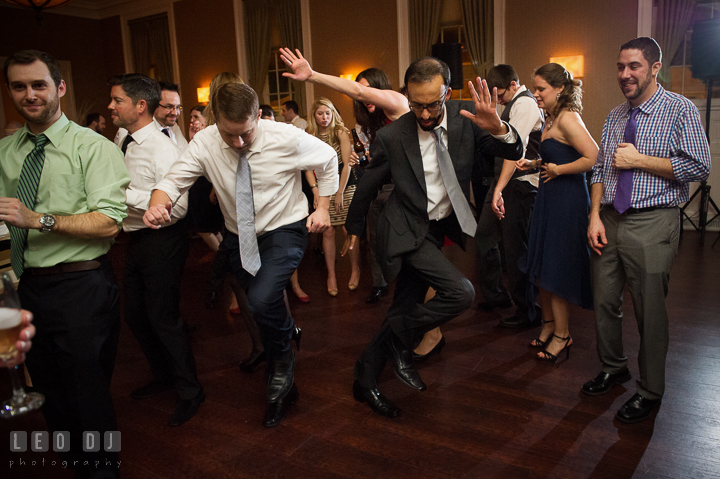 I'm glad I caught Dan doing an impromptu dance with his Mom. 🙂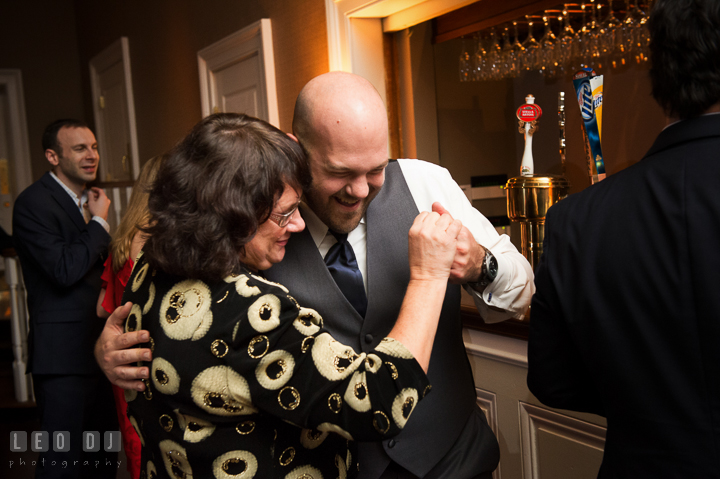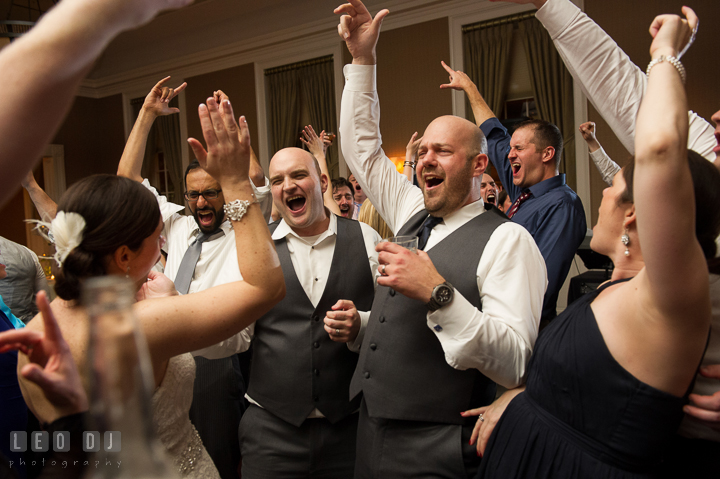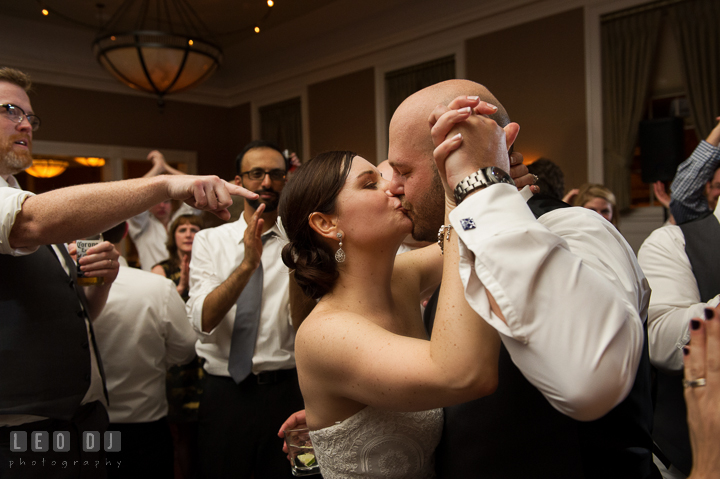 This would be the Bride and Groom's getaway vehicle. 🙂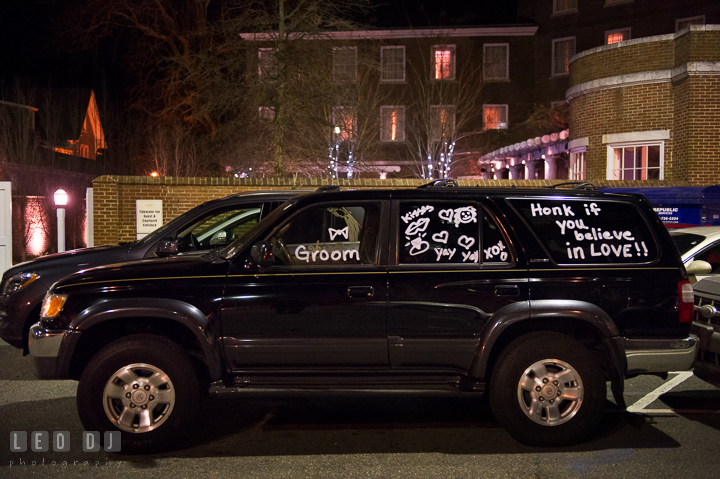 Congratulations Erin and Dan! May you live happily ever after!
Leo Dj
—
Vendors
Venue and Catering: The Tidewater Inn
Officiant: Aunt and Uncle of the Groom
Make up and Hair: Michelle Rose Salon
Dress: Rosalin's Bridal Boutique
Tuxedo: Men's Warehouse
Florist: Monteray Farms
Cupcakes and Pies: Mabel's Bakery
DJ: Absolute Entertainment, Jason Wallace
Guitar: Nikolay Gavlishin
Cards: Wedding Paper Divas
Wedding favors: Recycled Ideas