Jen and Ryan first met in High School in South Jersey. He was a senior and she was a sophomore, but they sat next to each other in French class. A few years later, they met again through friends of friends and hit it off. They made long distance relationship work despite her being in Australia and him in the US. Then later with her in State College and him in New Jersey. When Jen graduated, Ryan quit his job and they both moved down to DC together.
In November 2013, they went to DC to (what she thought was to) celebrate Ryan's acceptance into the Naval officer program. They went to Jen's favorite spot on Pennsylvania avenue, which was in the bike lane in the center of the road with the Capitol building and the entire city in sight. When they were finally at the spot, Ryan distracted Jen to look the other way. When she turned back, he got down on his knee and asked her to marry him. 🙂
Surprisingly, they decided to do the wedding really soon, just a over a month after their engagement, before Ryan had to go for his military training program. If they waited after the training program, then the wedding could only be held two years later. So their only choice was to do it within the next two months, or they would have to wait two years. They did not want to wait that long, so they worked really hard and fast in order to be able to get everything done soon. Everyone was surprised that Jen and Ryan was able to pull of a beautiful wedding in a very short time! Way to go guys! 🙂
For the wedding venue, they decided that the Historic Inns of Annapolis, Governor Calvert House would be the perfect place for their beautiful wedding.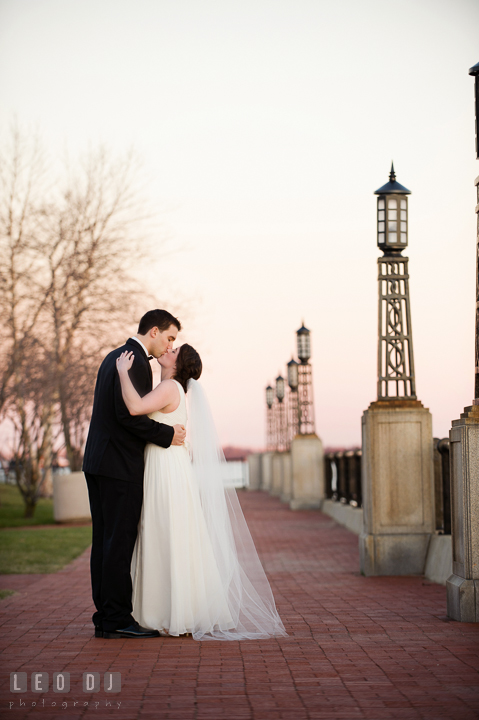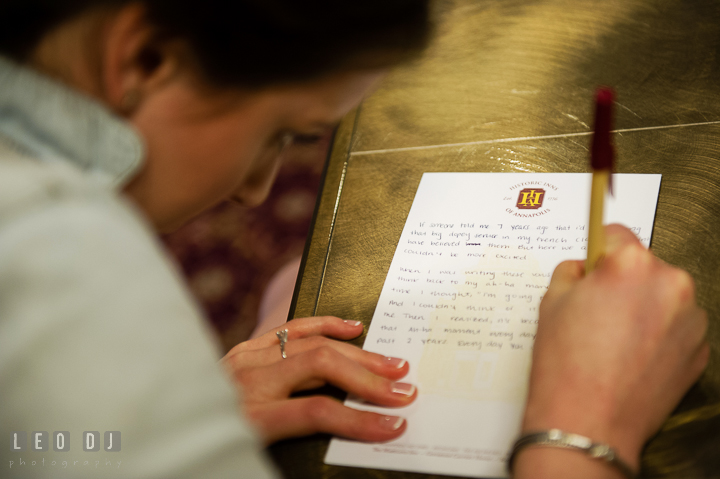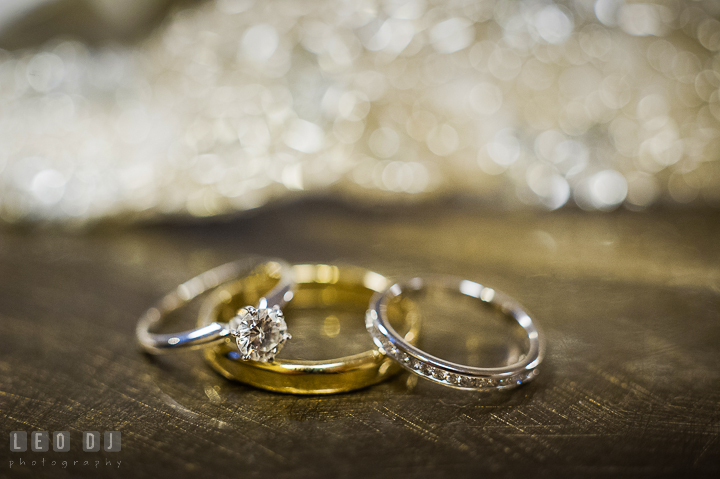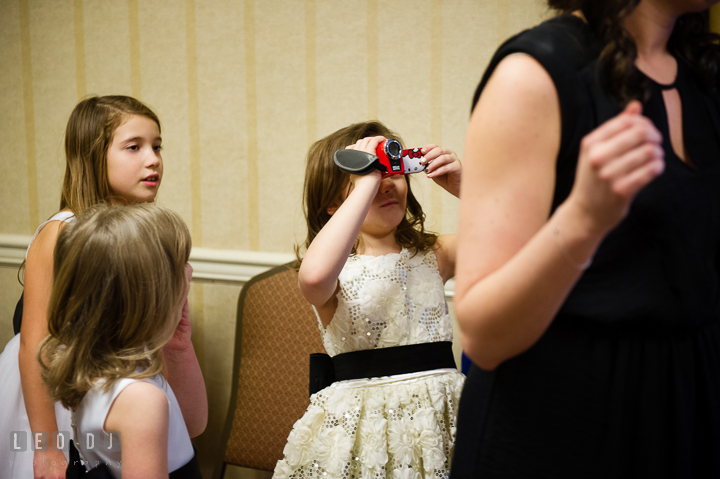 The Bride's white flower bouquet was designed by Fantastic Flowers.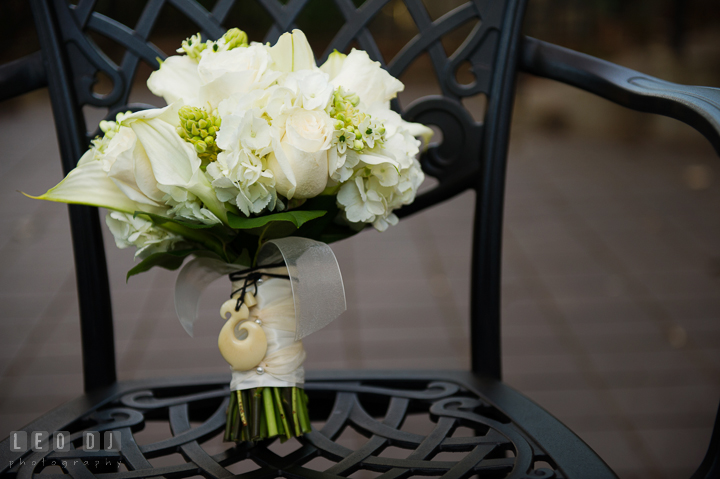 The necklace attached around the bouquet was actually from Jen's late Grandmother.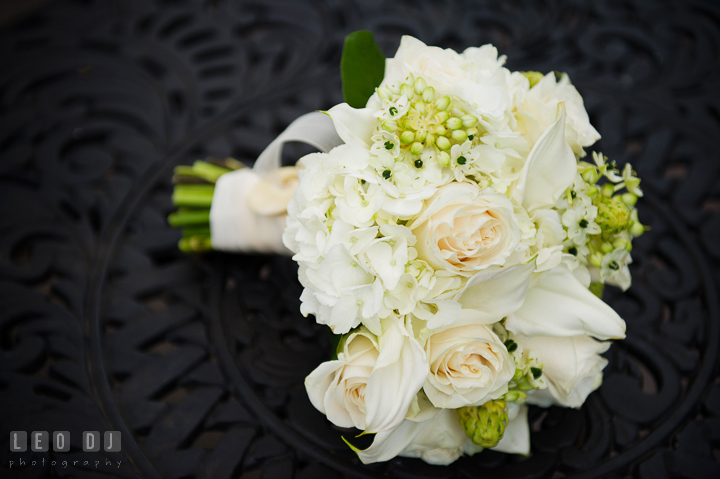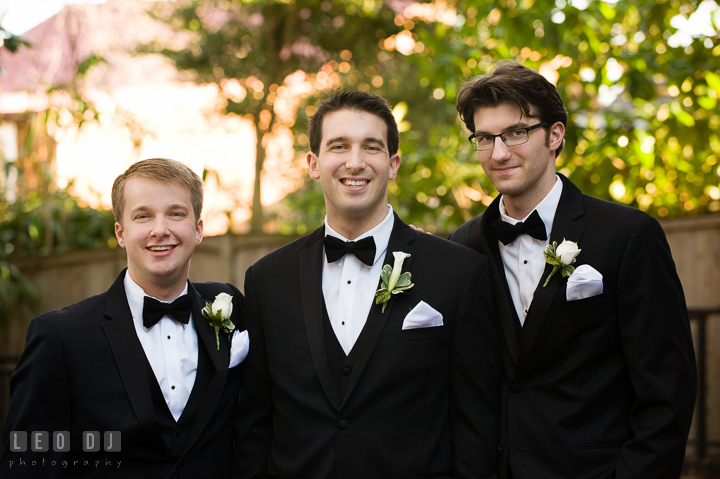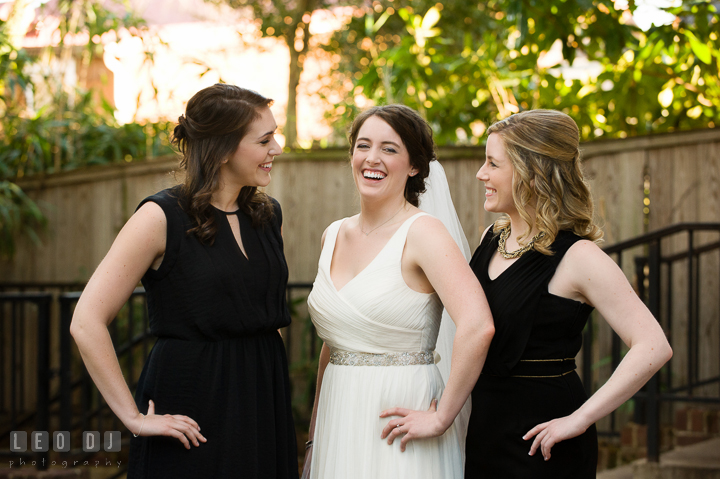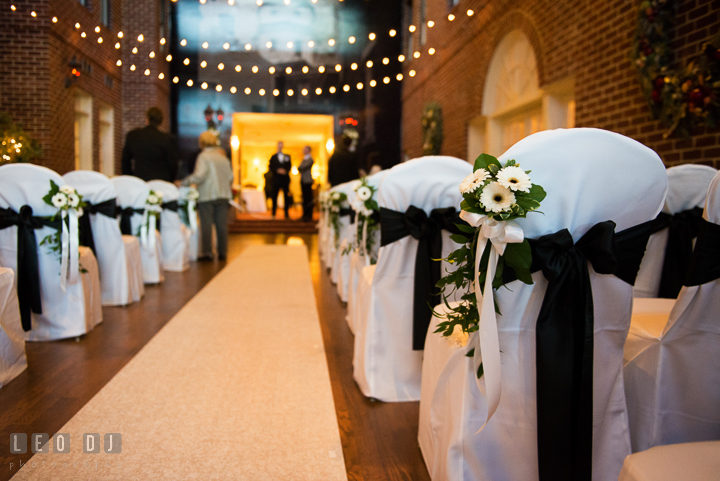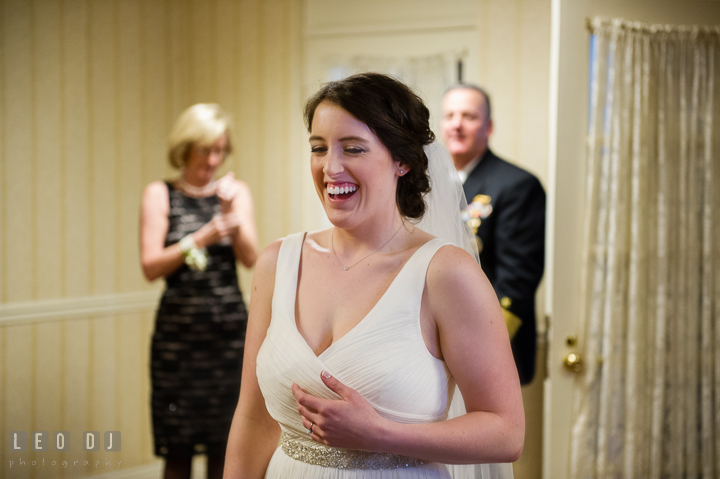 Both of Jen's Uncles were so happy and proud seeing her for the first time in her Wedding dress, ready to walk down the aisle.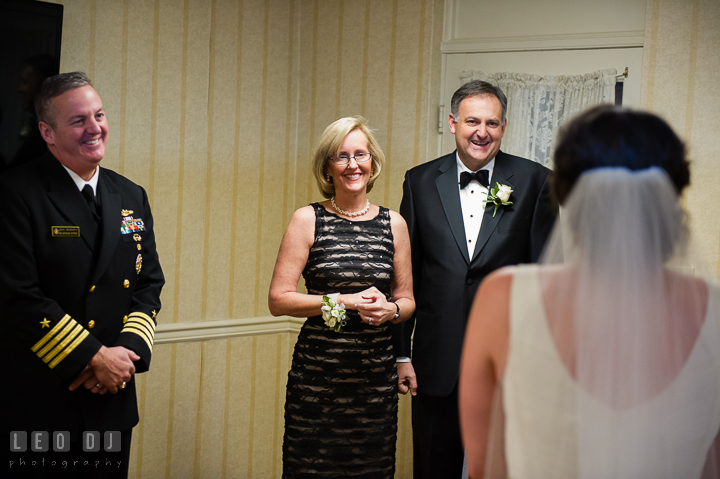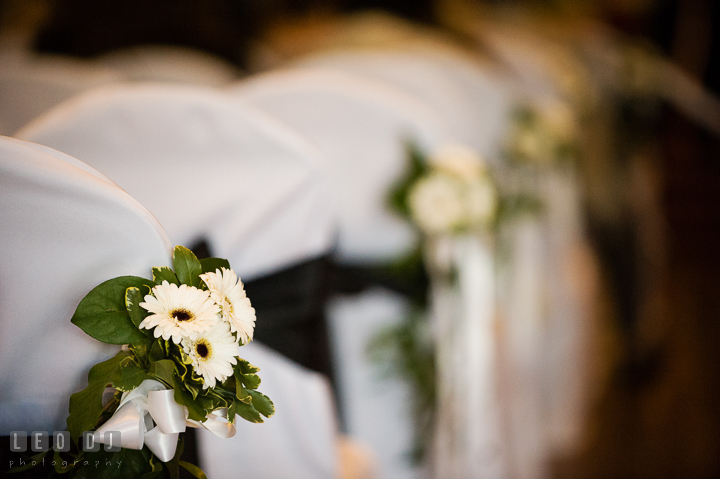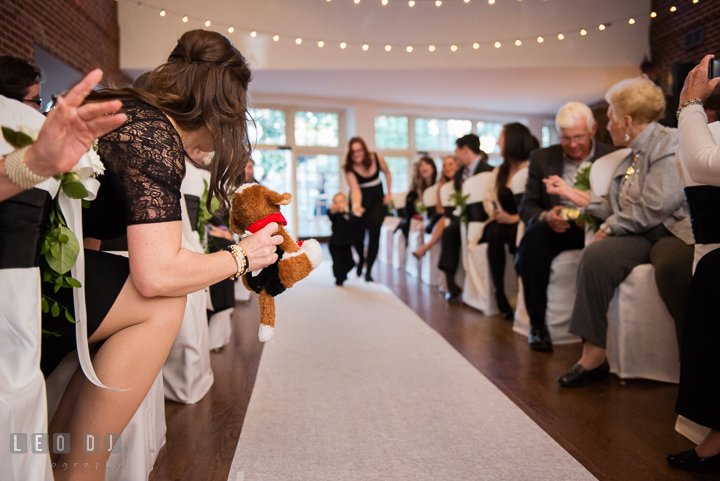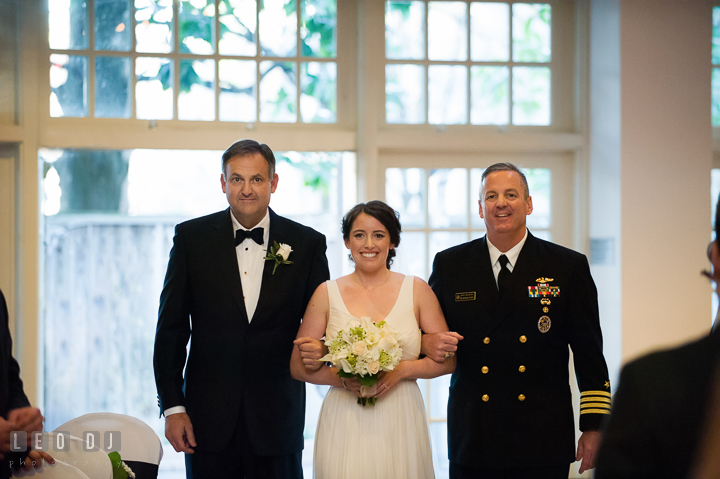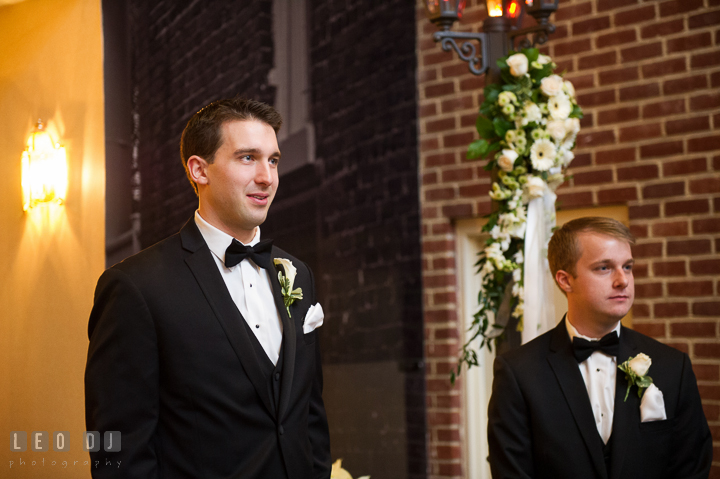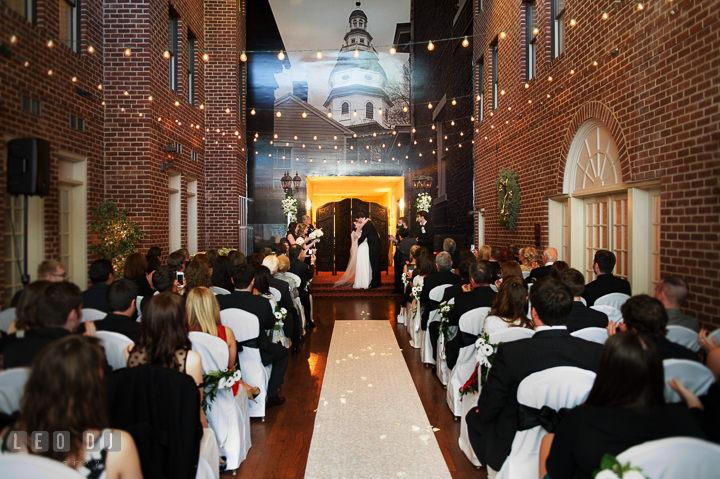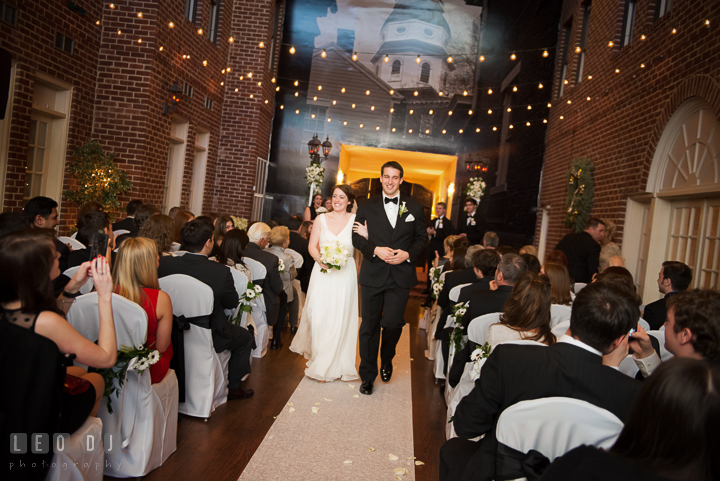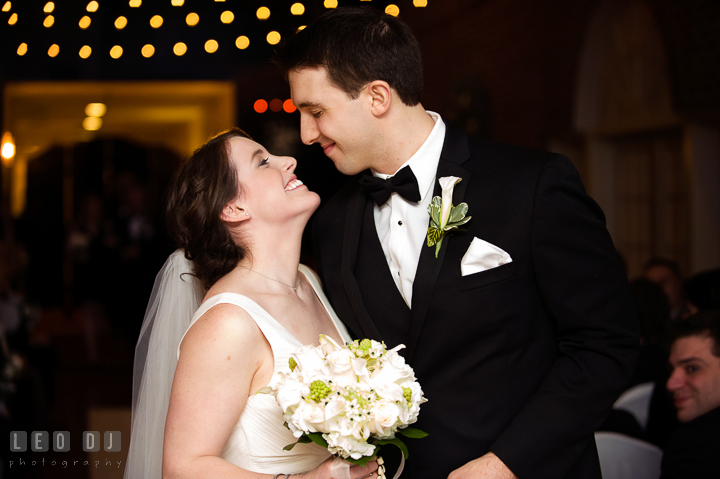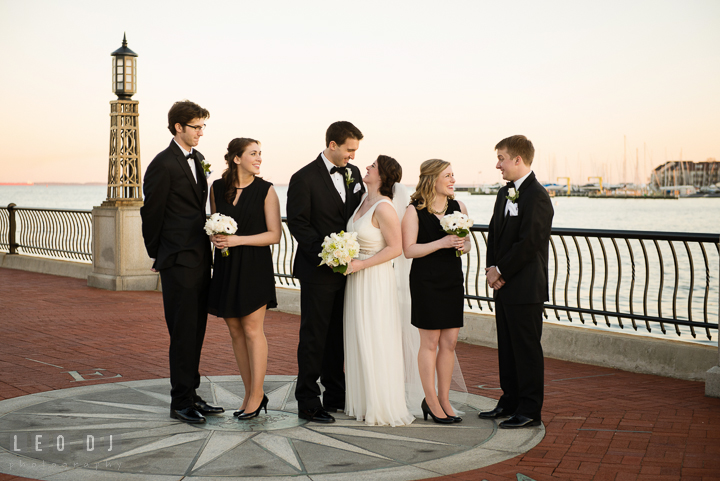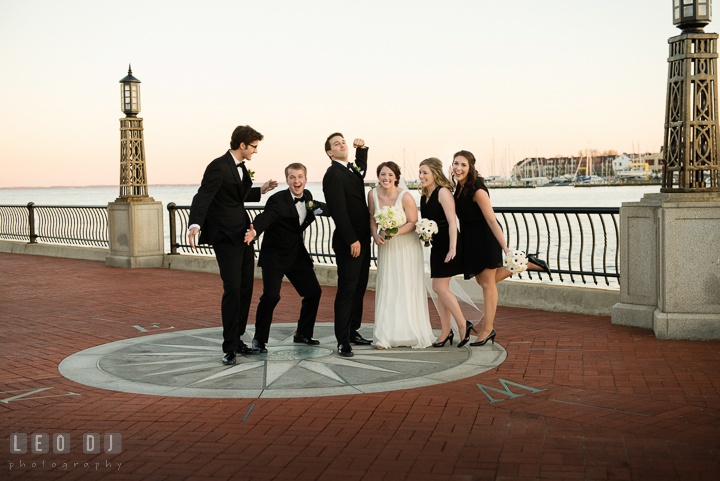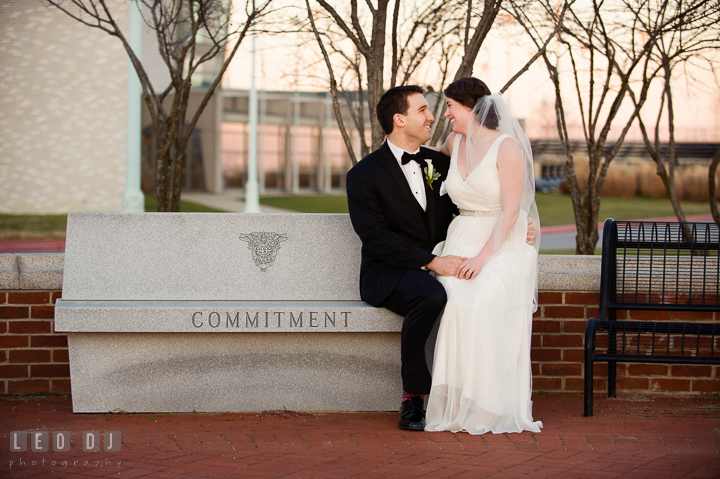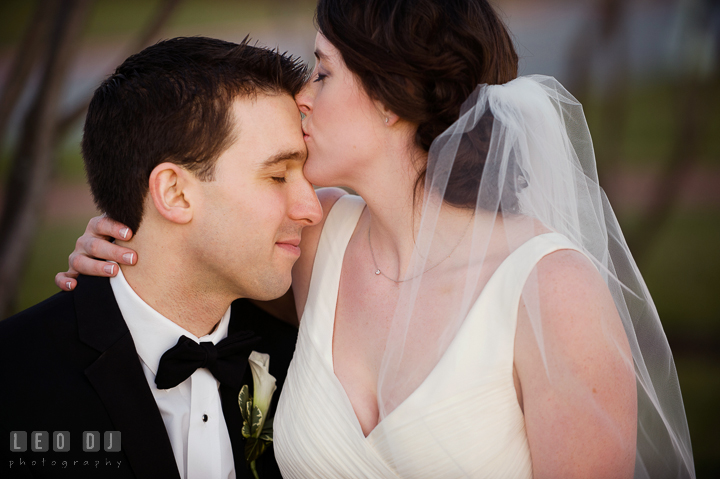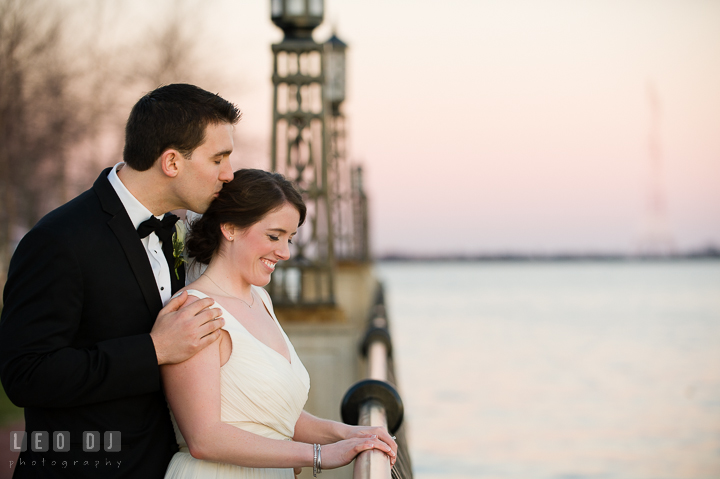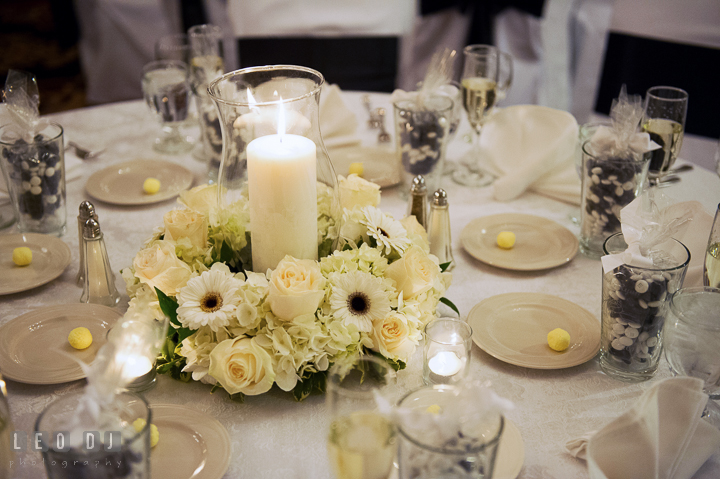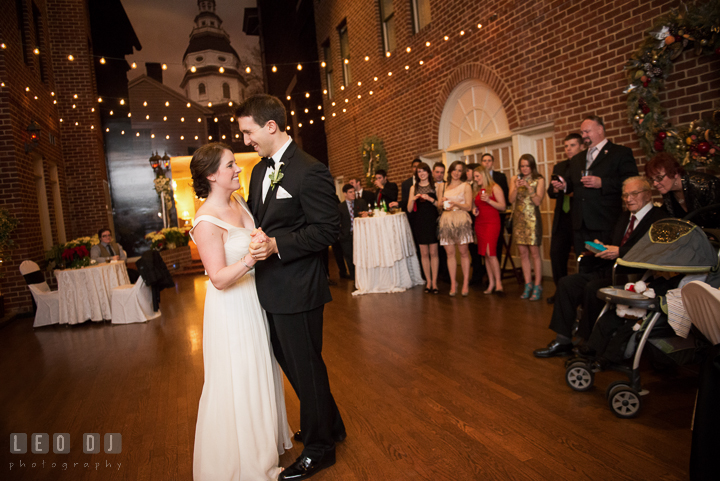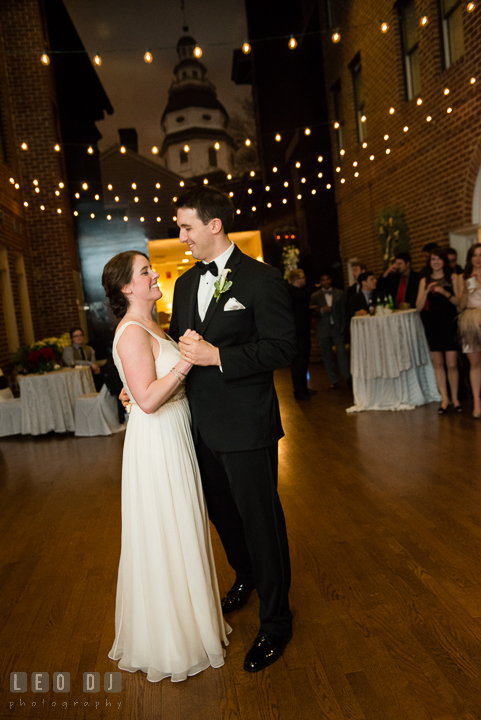 Their wedding cake was created by Caroline's Cake. The cake topper was a wireframe airplane with the Bride and Groom's name and their wedding date.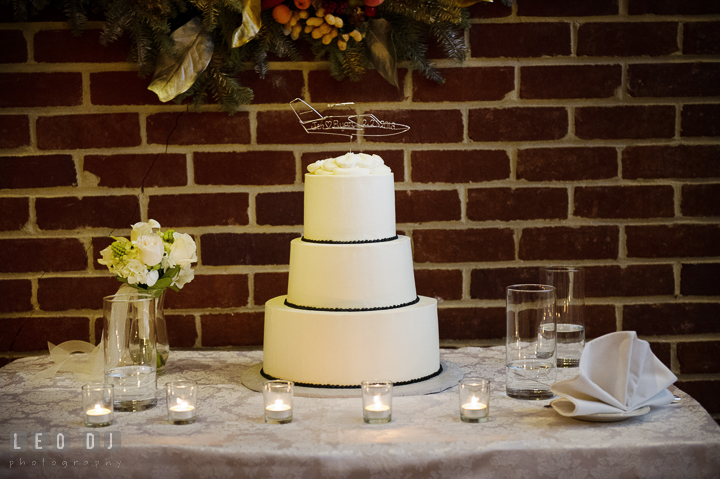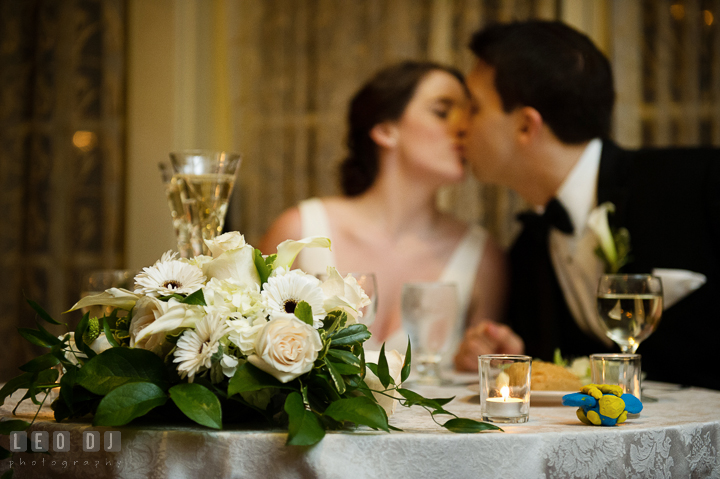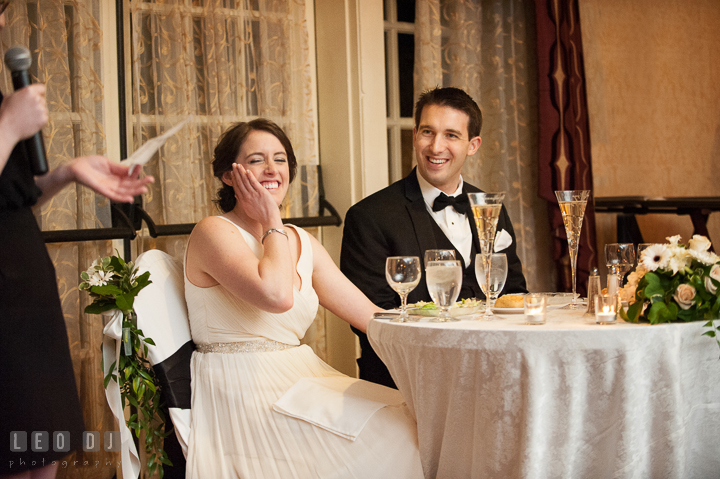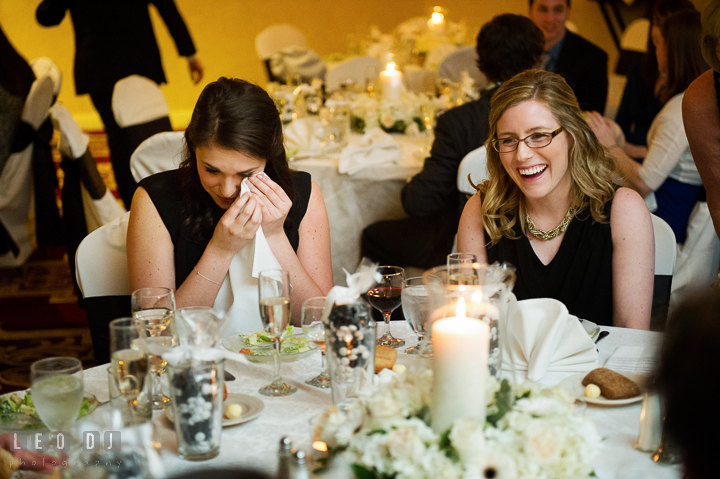 After the toast speeches from the Maid of Honor, Best Man, and Mother of Bride, Jen did the parent dance with her Uncle.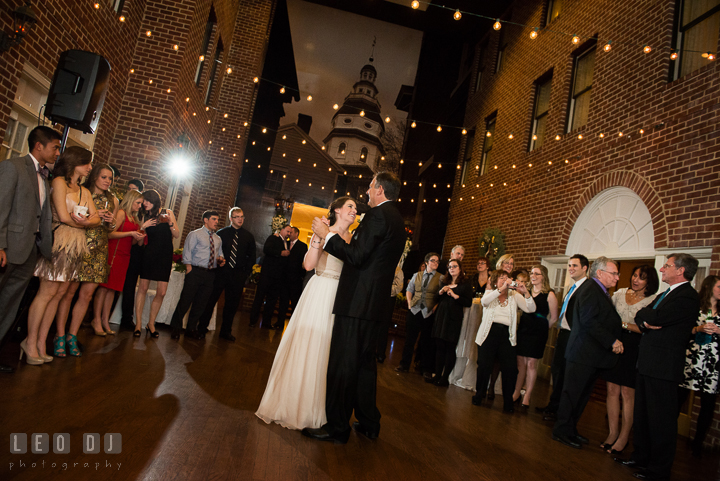 Next was Ryan and his Mother for the Mother-of-the-Groom and Son dance.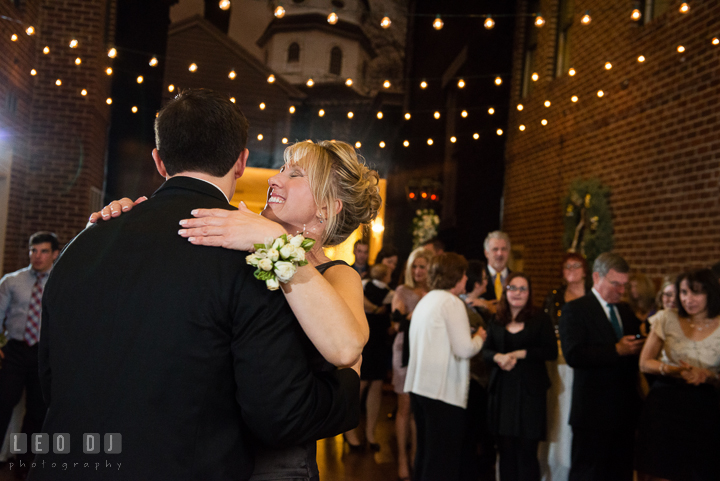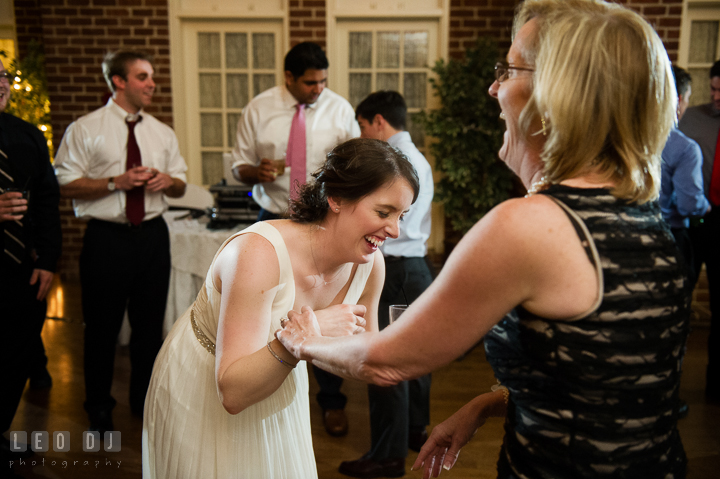 This great lady that Jen kissed was Grandma Rose. She was actually Jen's Aunt, but people called her Grandma Rose.
My first impression of Grandma Rose was that she was a really nice and lovely person. I spent a few minutes talking with her after she called me to come over. During our conversation, she told me her age. I was really surprised! I asked her what was her secret that she looked so healthy and vivacious at her age. She told me the most important thing was that we should not worry about things, always be positive, and especially be happy all the time! That was her secret. She emphasized, always be positive and be happy!
At the end of the conversation, she held my hands with both of her hands and wished me a lot of success for my business.
Thank you so much, Grandma Rose! I will always remember what you said. 🙂
Later at the end of the wedding, I mentioned to Jen about Grandma Rose. Jen explained that Grandma Rose was a really nice person and would be friends with anyone.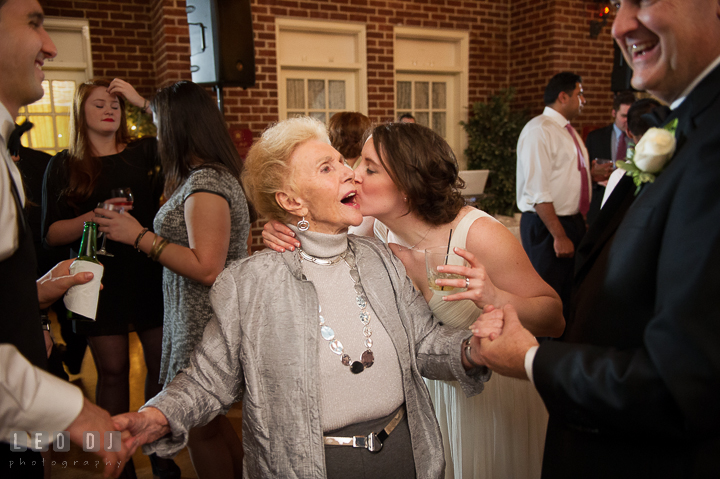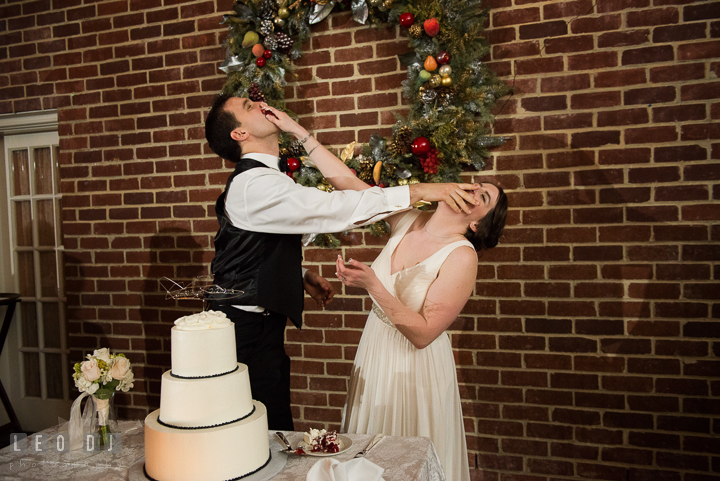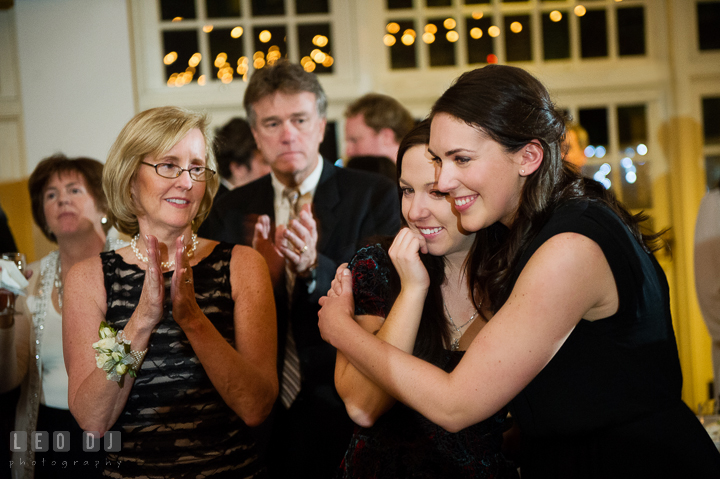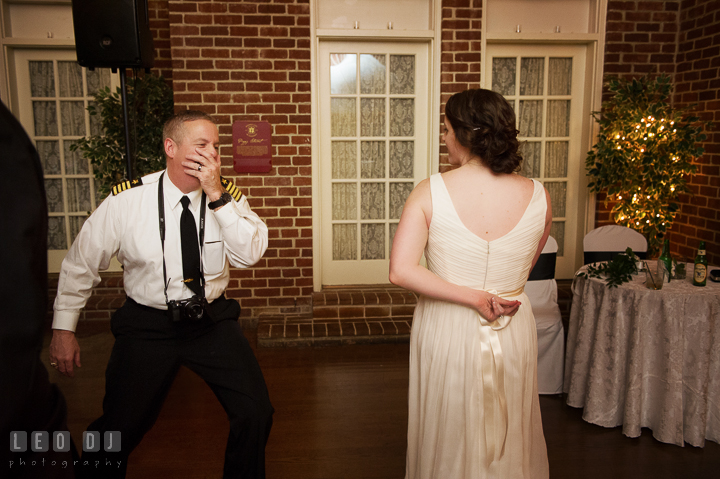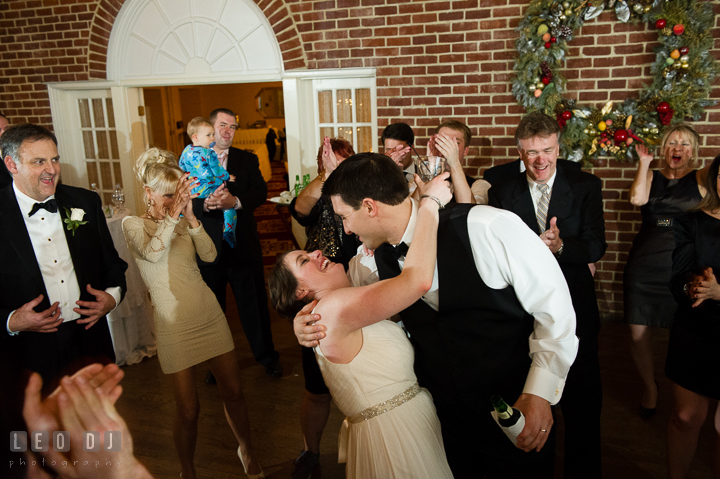 The girls were singing their favorite song that they requested from DJ Chris Temple from C&J Entertainment.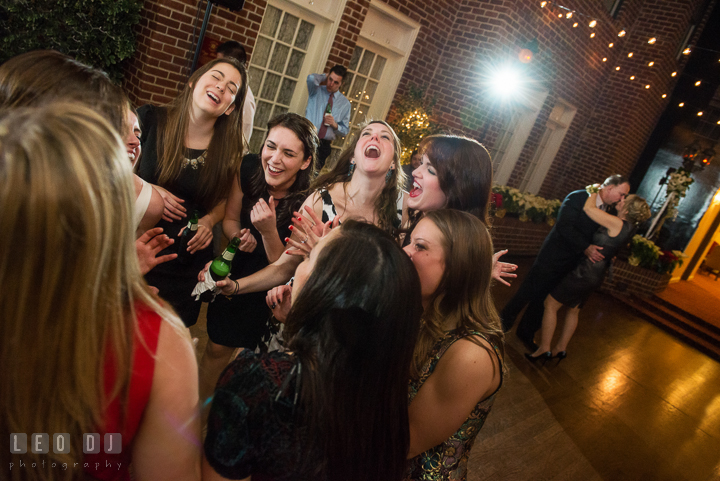 The guys were also singing their hearts out!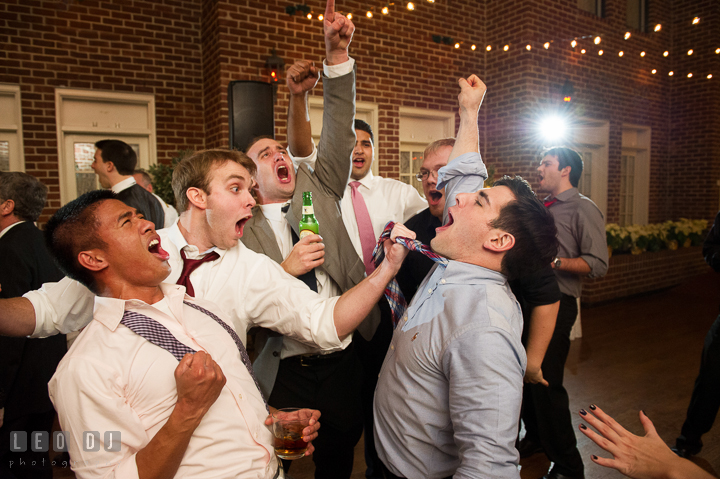 This would be one of the liveliest bunch I've ever photographed at a wedding. 😀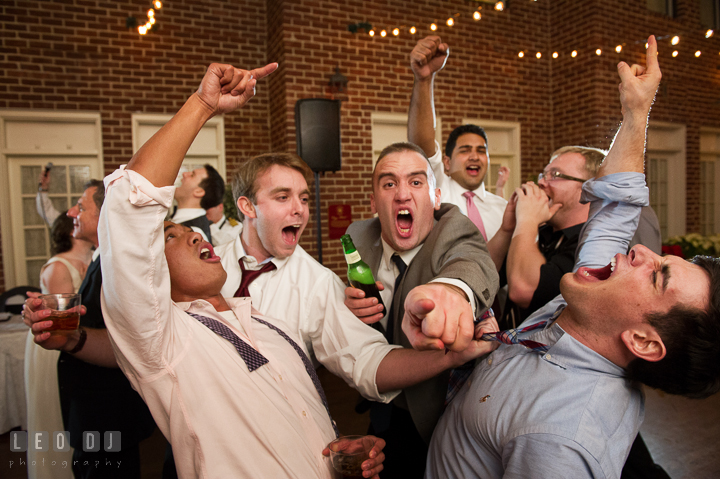 This was Jen's sister, Leanne. I told her that she looked like the actress Kirsten Bell. Apparently, later on that night some people also said that she looked like Kirsten Bell. 😀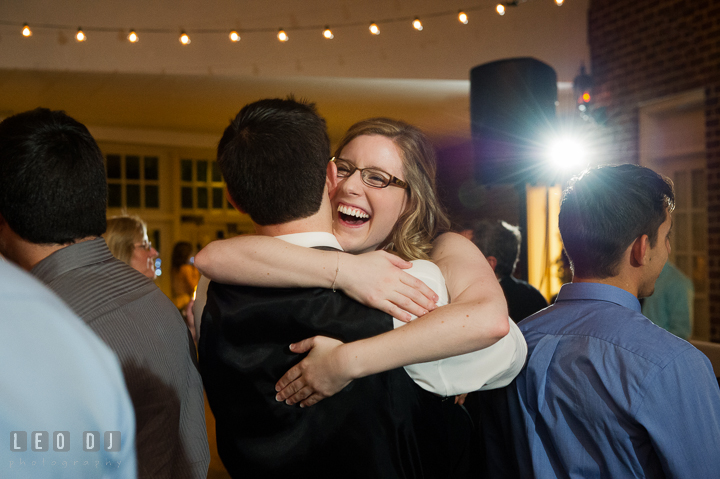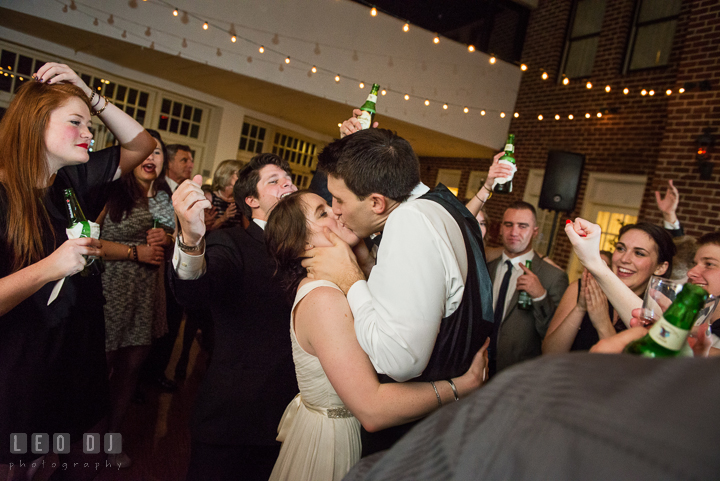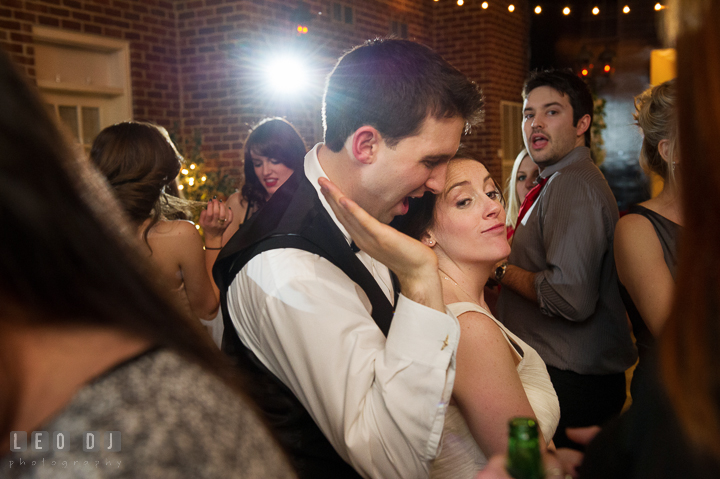 Congratulations Jen and Ryan!
May you live happily ever after! 🙂
Leo Dj
—
Vendors
Venue/Catering: The Governor Calvert House
Officiant: Rita Mielke
Make up: Veruna Aveda Salon, Brittany
Hair: Veruna Aveda Salon, Amanda
Dress: J.Crew
Tuxedo: Men's Wearhouse
Florist: Fantastic Flowers
Cake: Caroline's Cakes
Wedding favors: M&M's / Glass with a Twist