Ann and Jonathan met each other while they were both studying at the University of Maryland. As their love and bond grew stronger, Jonathan finally proposed to Ann on spring of 2013 at the National Arboretum in Washington DC.  Ann and Jonathan picked out the ring together, so Ann knew that he was going to propose to her.  She anticipated that Jonathan was not going to propose to her until after he finished his classes in May.  However, Jonathan had a different plan and wanted to do it sooner. Unbeknownst to Ann of his true intention, he suggested that they should go to the National Arboretum to see a whole hillside full of blooming azaleas. There was one occasion, however, where Ann thought that he was going to propose to her because she saw a box-like bulge in Jonathan's pocket. Apparently it was only his cell phone. 😉
The day finally came for them to go to the Arboretum. Because of the previous "incident", Jonathan had to be sneaky and decided to hide the ring in his wallet. When they arrived to where the azaleas were, it was crowded with visitors, and so it was hard for Jonathan to find a nice secluded spot. Luckily, he found a great spot for them to sit down. They sat on a rock under a beautiful tree.  Although being super sneaky, Jonathan had thought that she knew that it was coming. Apparently he caught her completely by surprise!
Great job Jonathan! 🙂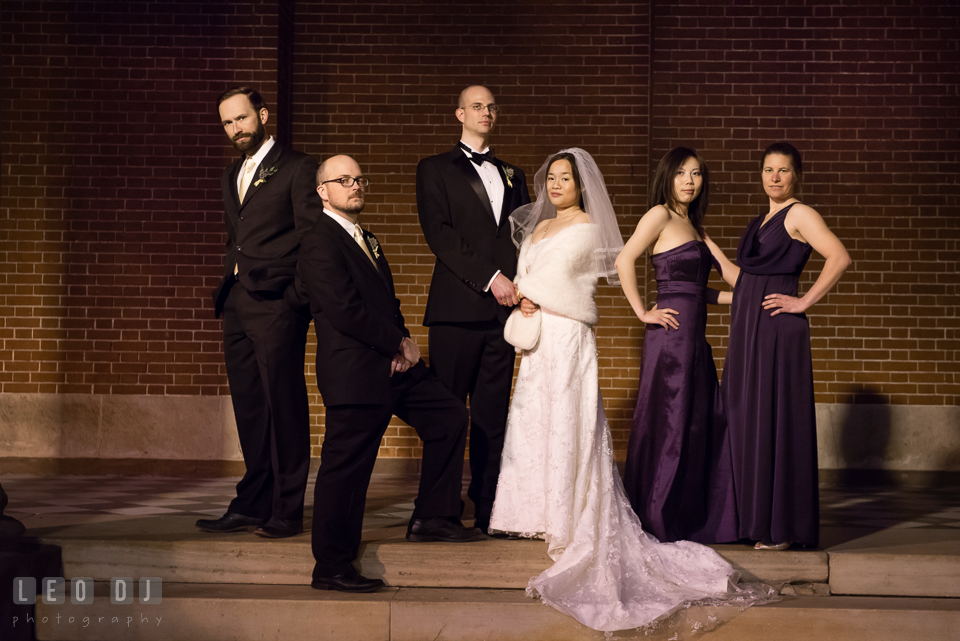 Finally, the big day came! Ann and Jonathan decided to celebrate their wedding ceremony and reception at one of the most beautiful venue in Baltimore, the Grand Historic Venue (formerly The Tremont Grand).
You didn't really need a lot of decor at Grand Historic Venue since the details of the rooms were already astonishing. Each room had distinctive beautiful details, including different stained glass windows. Check out the details in the Oriental Room where they would be having their ceremony.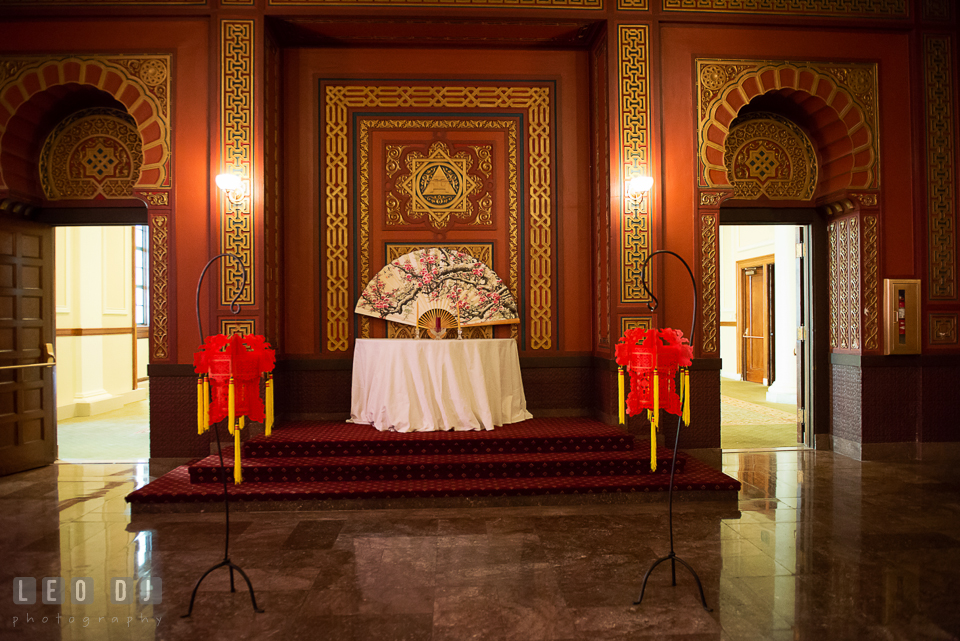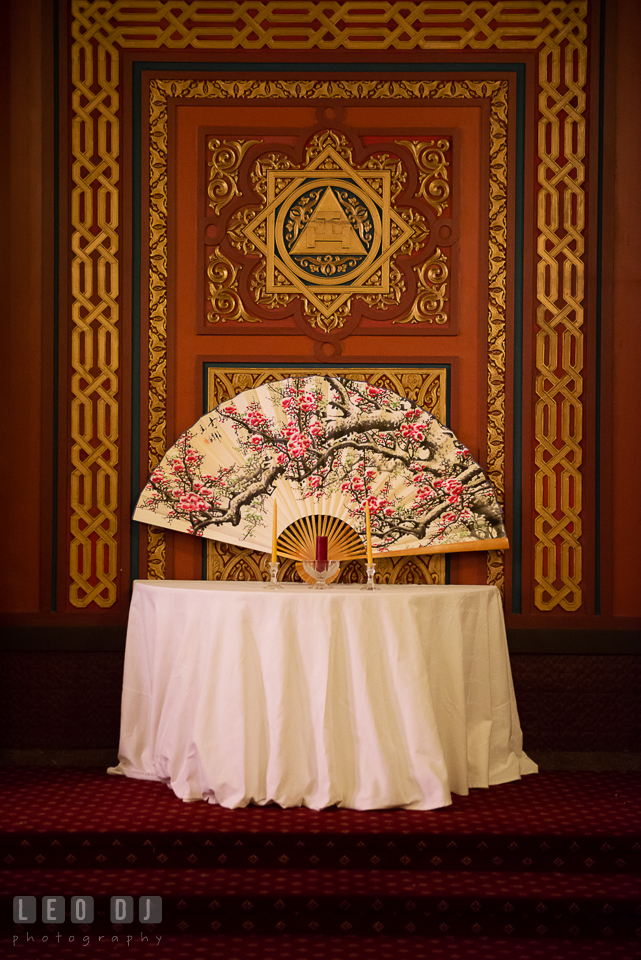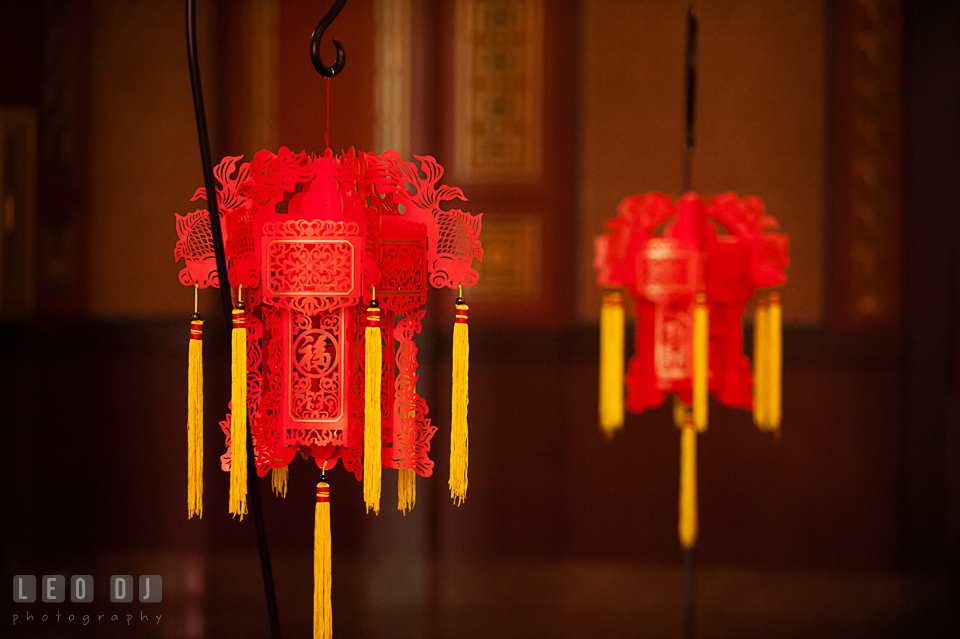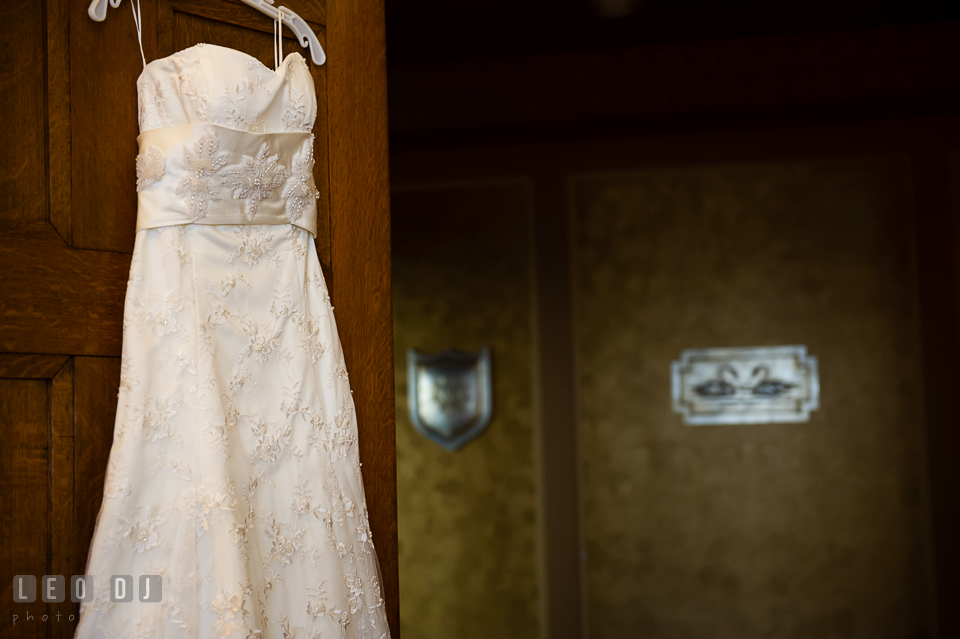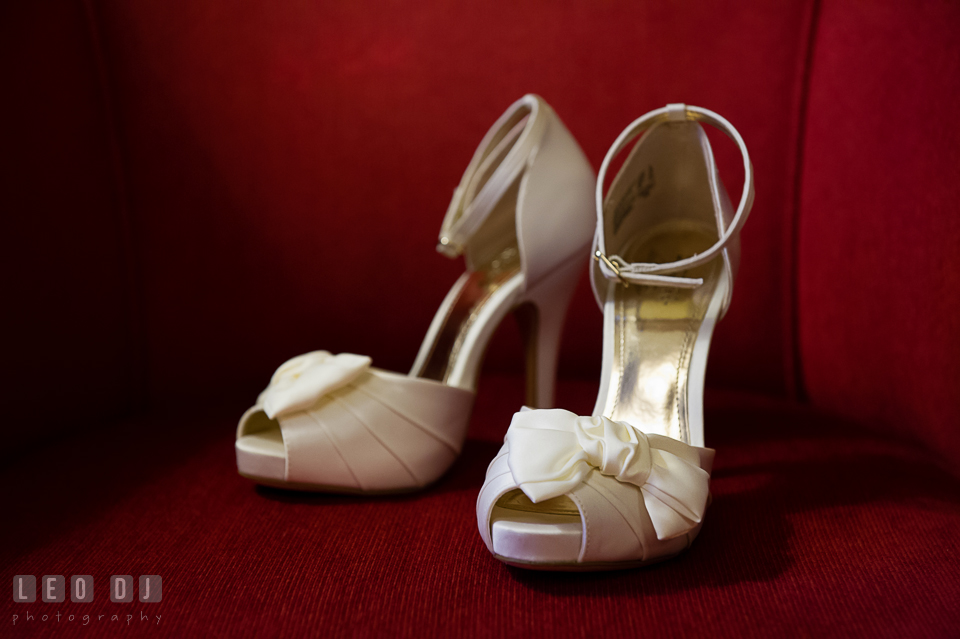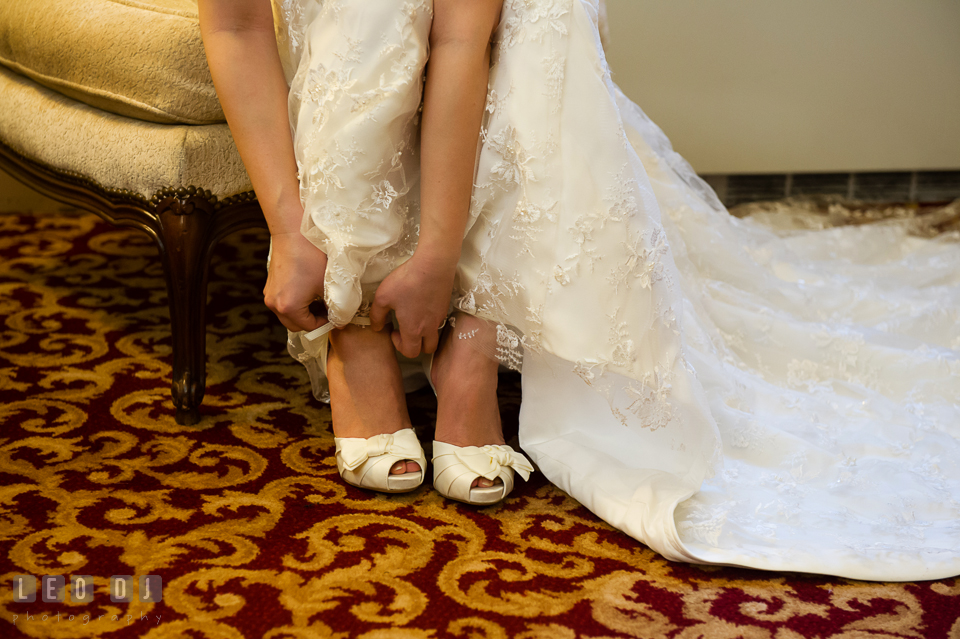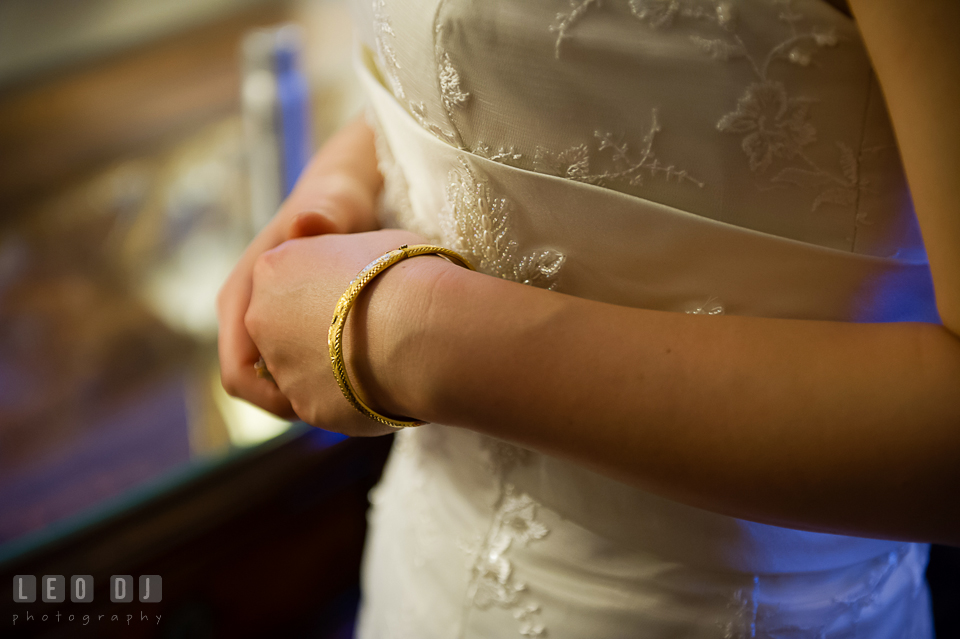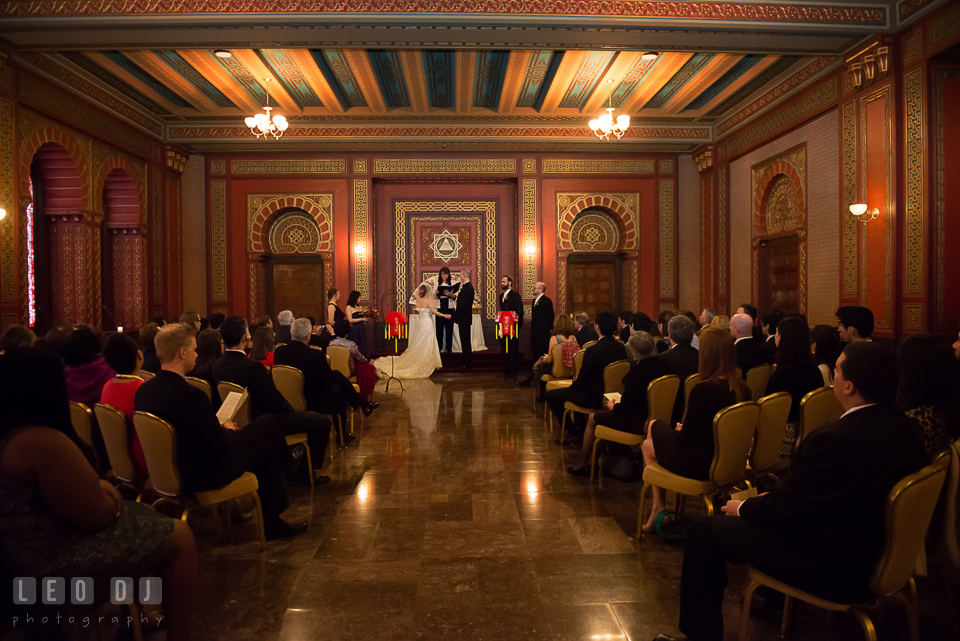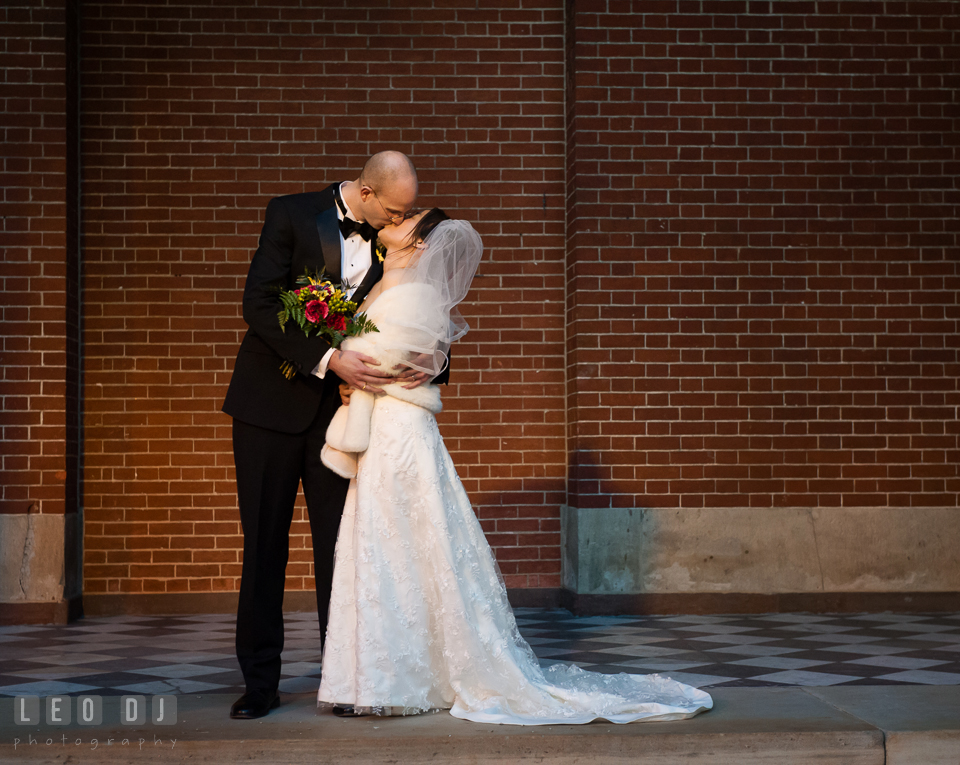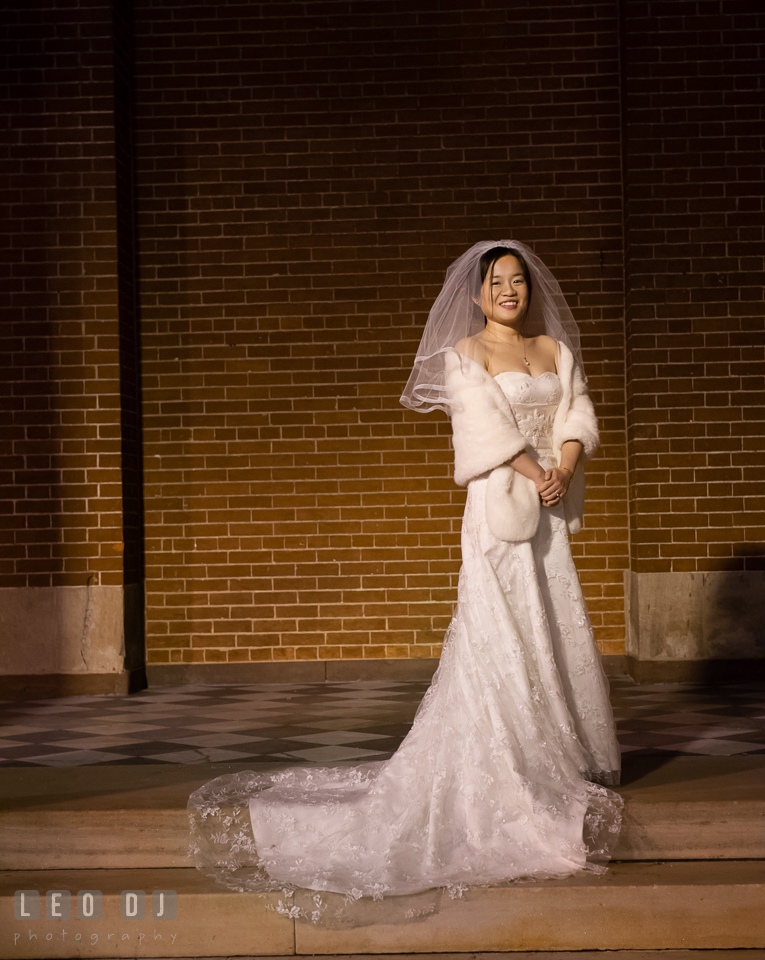 The reception dinner would be in the gorgeous Edinburgh Hall.
Since Jonathan proposed to Ann in a spot surrounded by azaleas, they decided to have azaleas as their floral table centerpieces for the reception.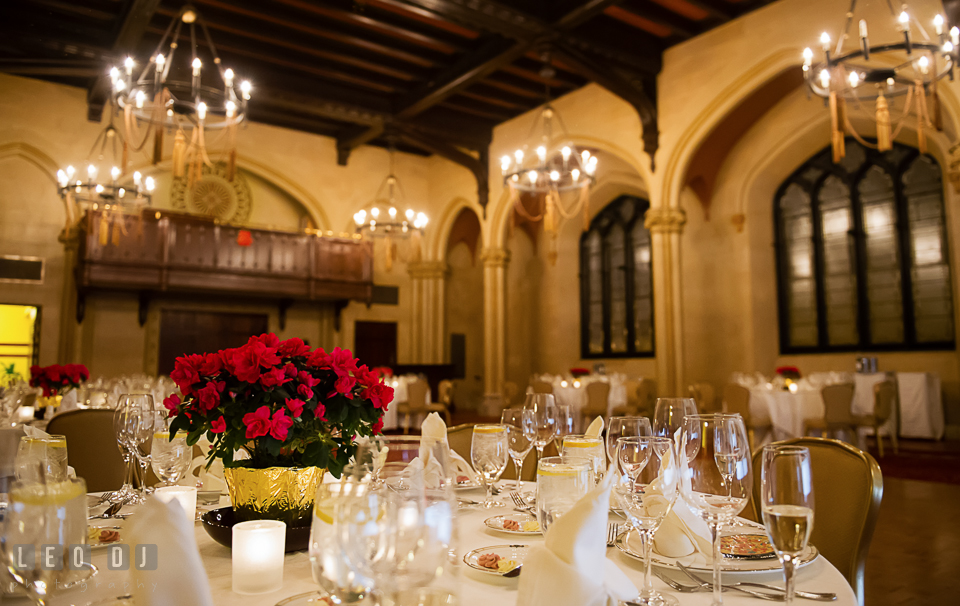 They also incorporated this Chinese ornamental design in their decor, which is usually associated with wedding celebrations as well. The character means double happiness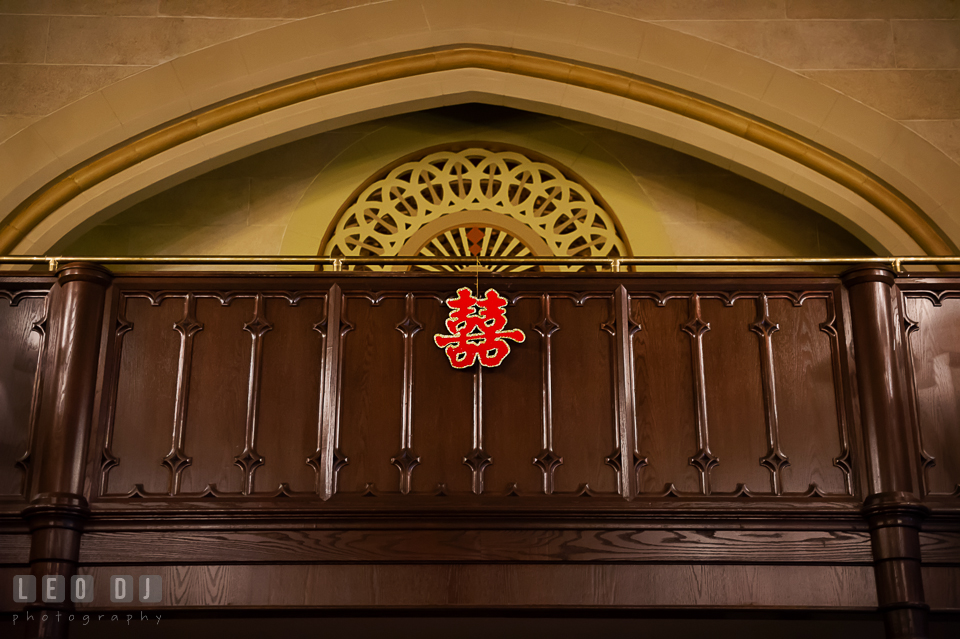 Jonathan and Ann are both huge fan of Hayao Miyazaki's Studio Ghibli movies. The place cards have different characters from the Totoro movie.
Each guests would also get one of these beautiful wedding favors of embroidered coasters from China.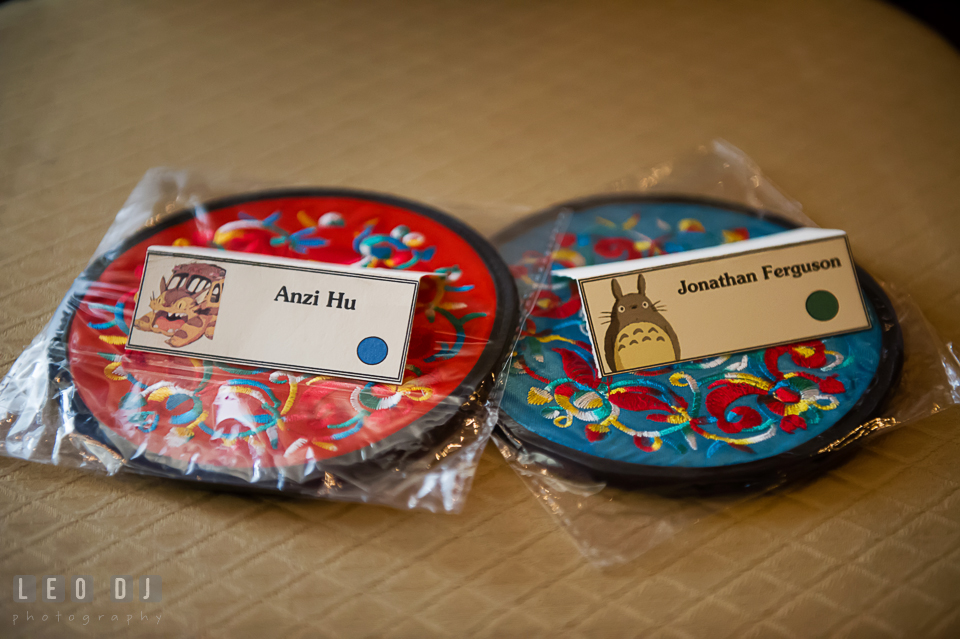 Jonathan and Ann's first dance as husband and wife seemed so elegant with the backdrop of the Edinburgh Hall ballroom which had a setting like a medieval age castle.
This beautiful cake with the custom azalea flower cake topper was created by Baltimore Cakery.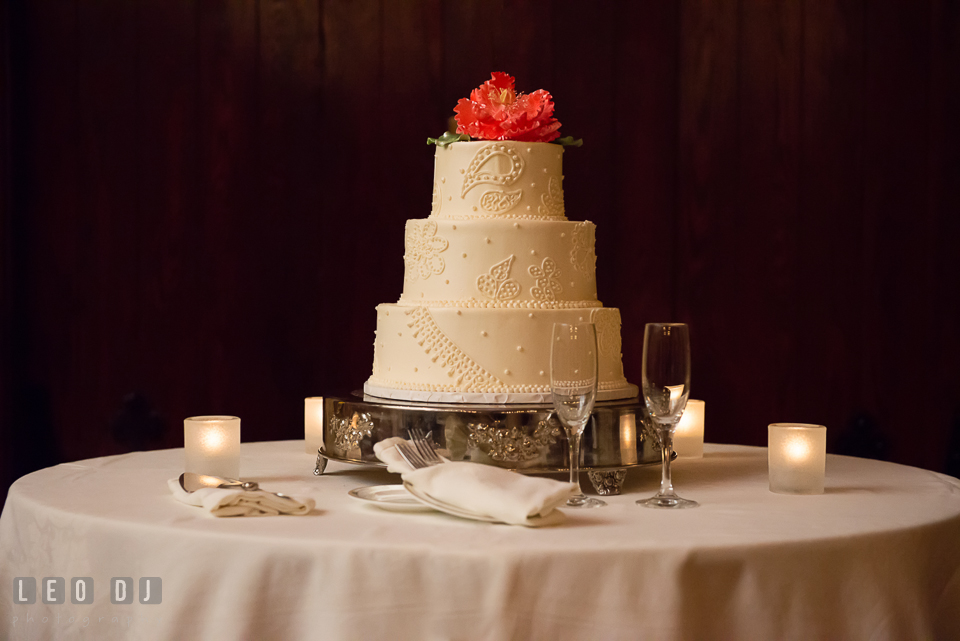 Feeding each other after the cake cutting. 🙂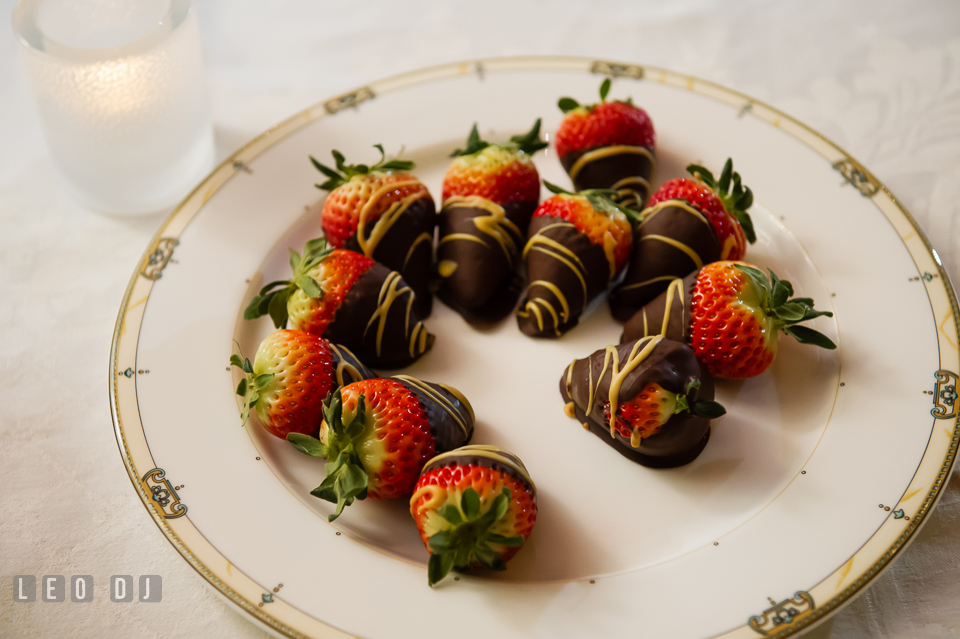 Congratulations Ann and Jonathan! May you live happily ever after!
Leo Dj
—
Vendors
Venue and Catering: Grand Historic Venue
Hotel: Embassy Suite Inner Harbor
Officiant: Christine McGunigale
Cake: Baltimore Cakery
Wedding favors: Embroidered coasters from China