After spending time with Danielle and Trevor for the engagement photo session in Baltimore, I finally had the honor to photograph their wedding day at Tremont Grand, the historic venue in Baltimore.
Here is one of my favorite shot of the day. I love the action, the moment going on here.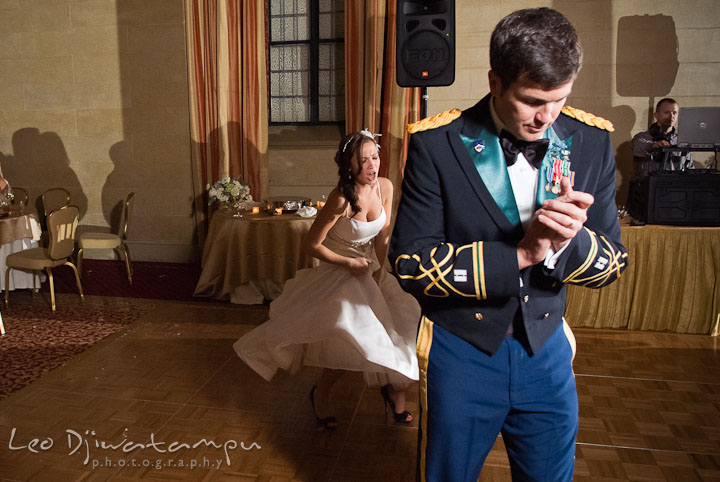 You will see the actual sequence of the dance below. First, let's rewind a bit to see what happened at the beginning of the day.