I had looked forward to doing Jessica and Kenny's engagement photo session because it would be at Rocks State Park,  a place I had never been to before. They got me really excited with the mentions of the park's main attractions, i.e. the second highest vertical waterfall in Maryland, Kilgore Falls, and the soaring natural rock outcrop known as the King and Queen Seat. I was also happy that they finally decided to bring along their dog, Bane.
The couple wanted to do the engagement session there because it was one of Kenny's favorite places growing up. It was also one of the first places he took Jessica when he brought her down to Maryland.
How they met
Jessica and Kenny met on the dance floor at a wedding when "Return of the Mac" song started playing. They immediately hit it off and spent the rest of the evening dancing and talking. They kept in touch while she finished school. After Jessica returned, they began dating.
The proposal
Kenny used Jessica's love for Christmas as his inspiration for the proposal. He bought a custom ornament for the Christmas tree with scribes on the inside that read "Will you marry me?" "I love you". He handed her many ornaments before handing her that particular one. When she realized what it said, she turned around and found Kenny was already down on one knee with the ring!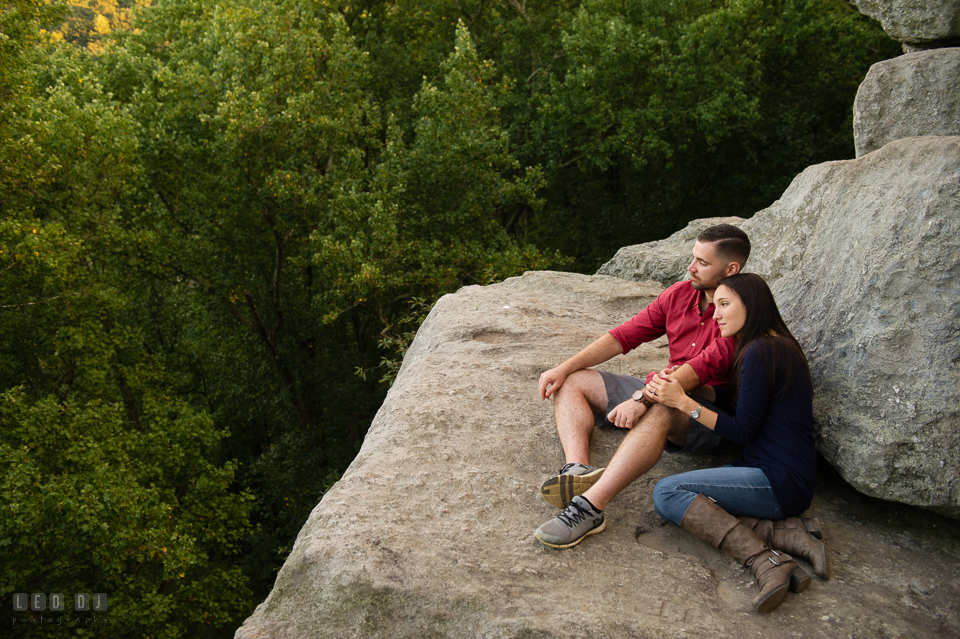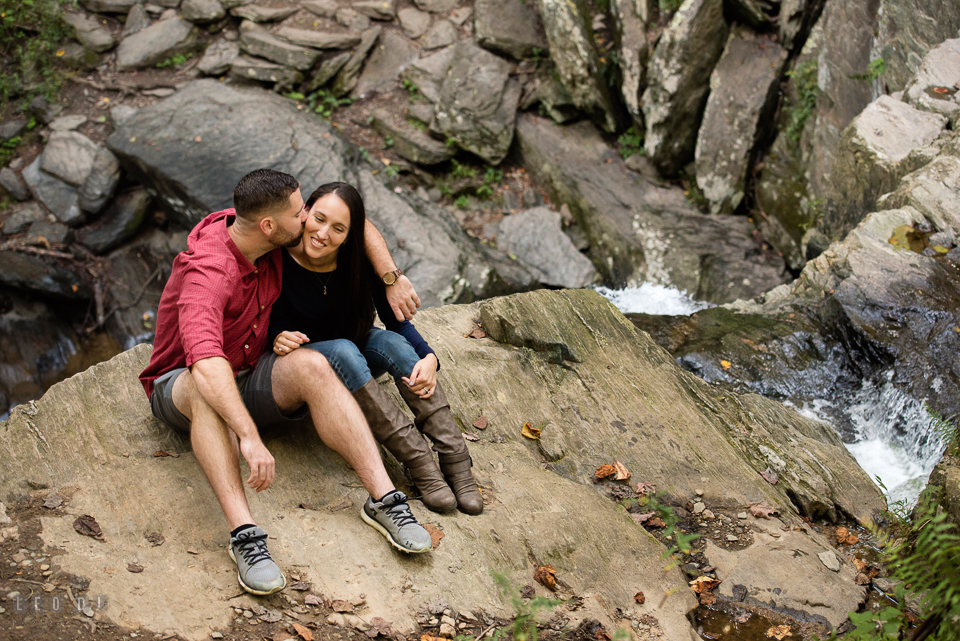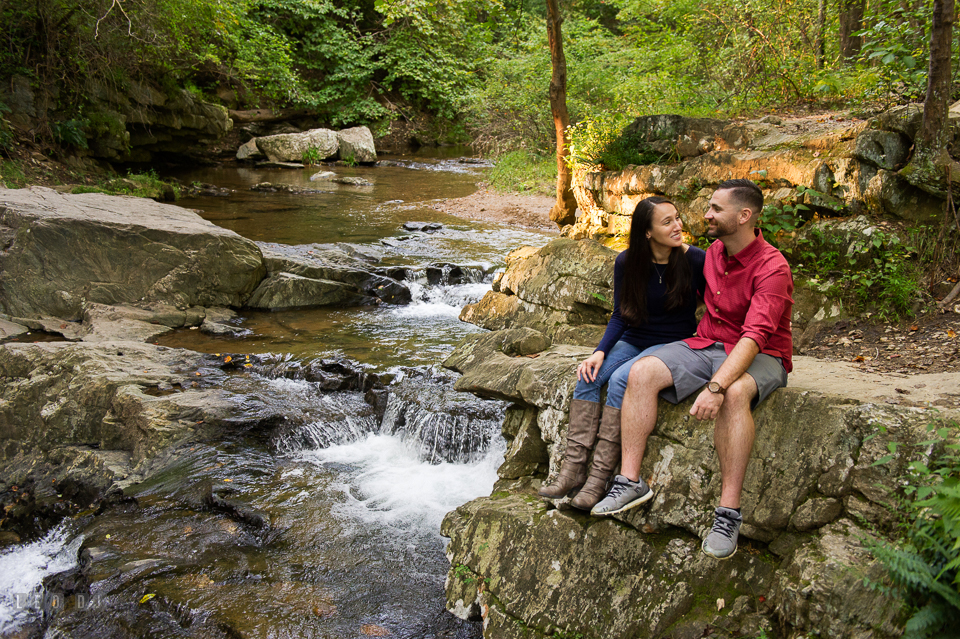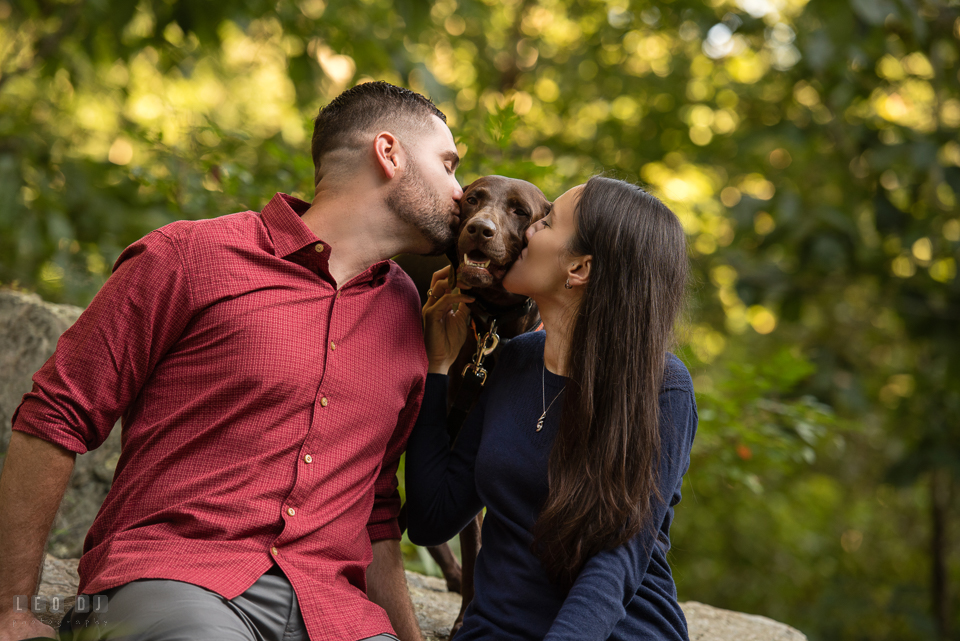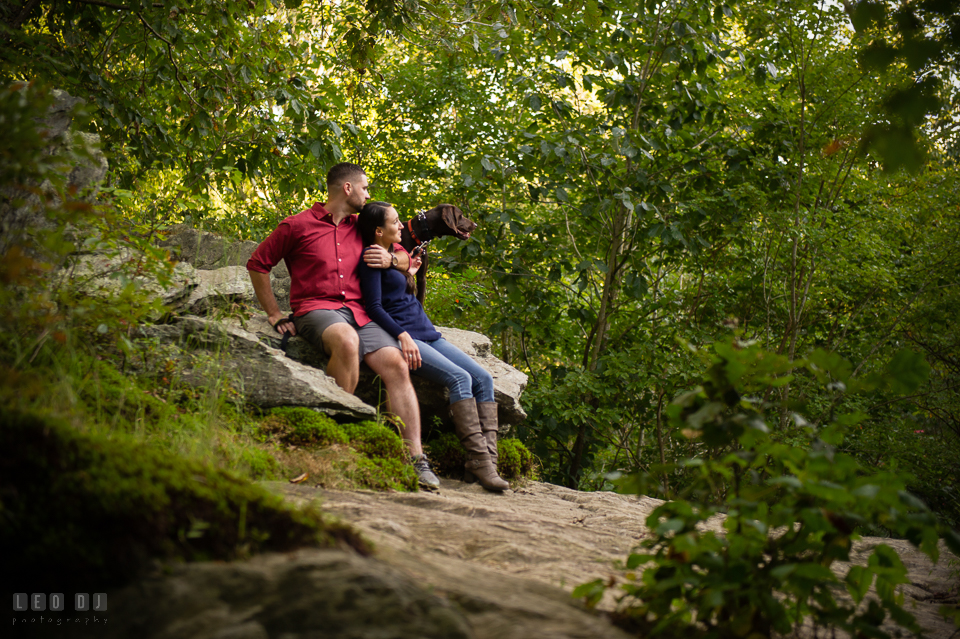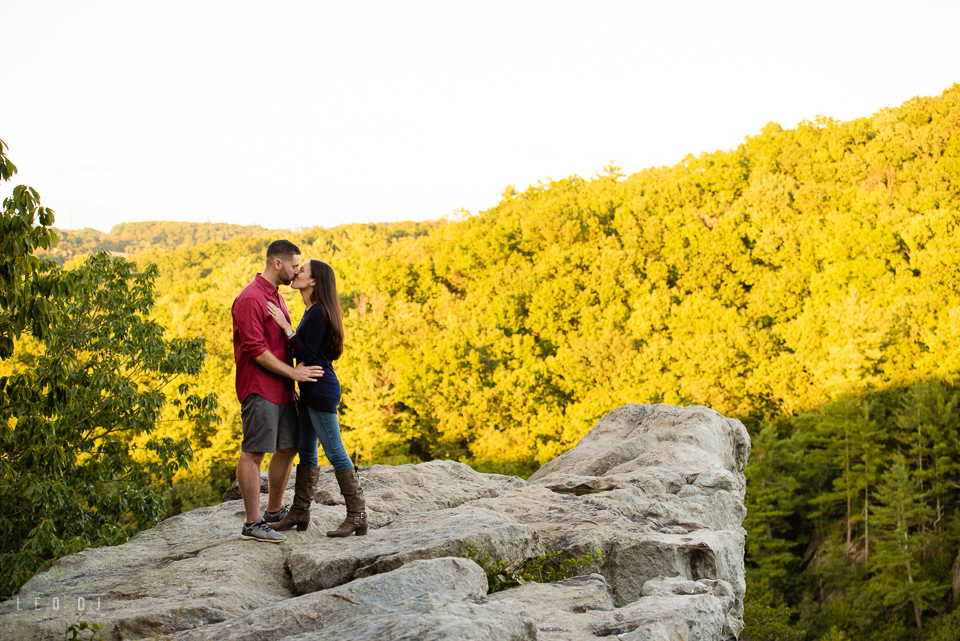 This protruding rock in the photo above is known as the King and Queen Seat.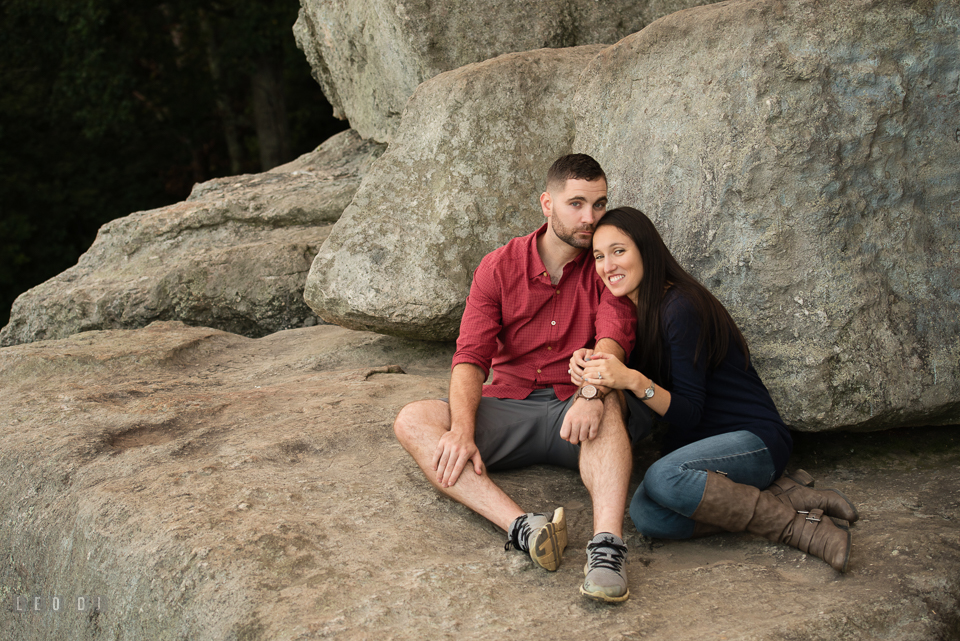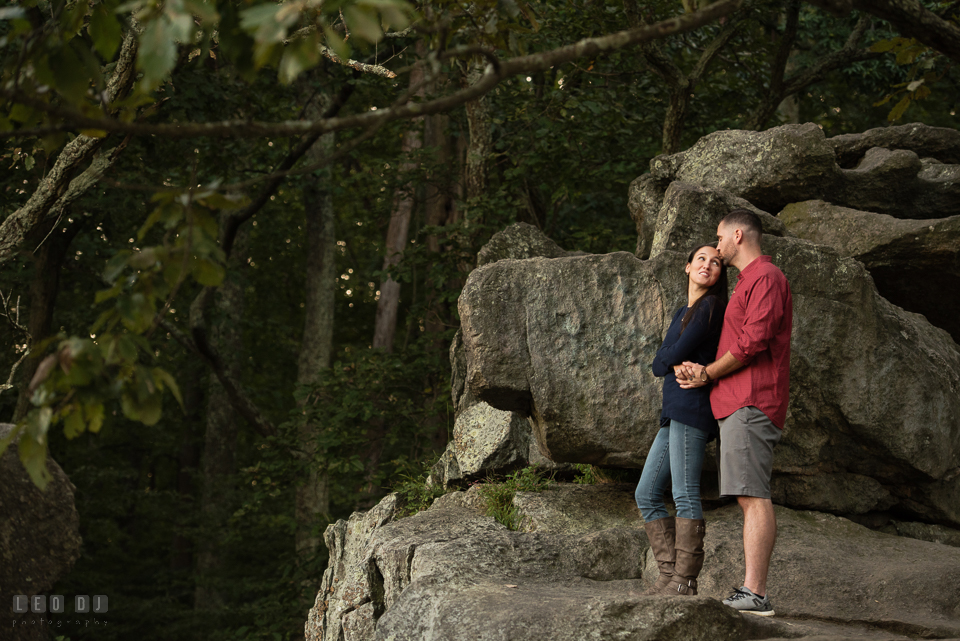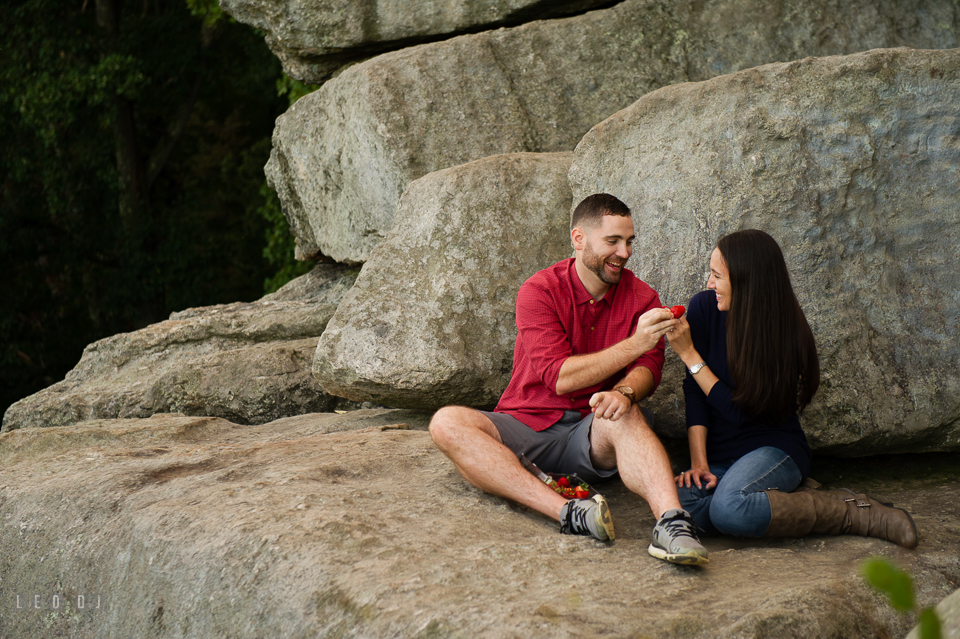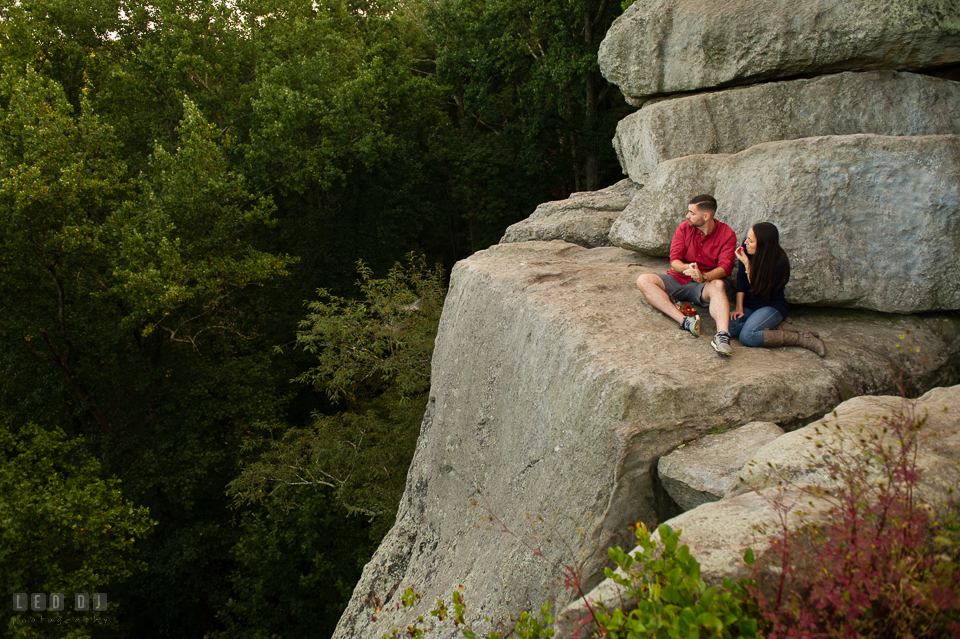 As you could see from the photo above, we were really high in altitude which made us a bit nervous at first. You couldn't really see the bottom from up there because it was almost a 100-foot drop!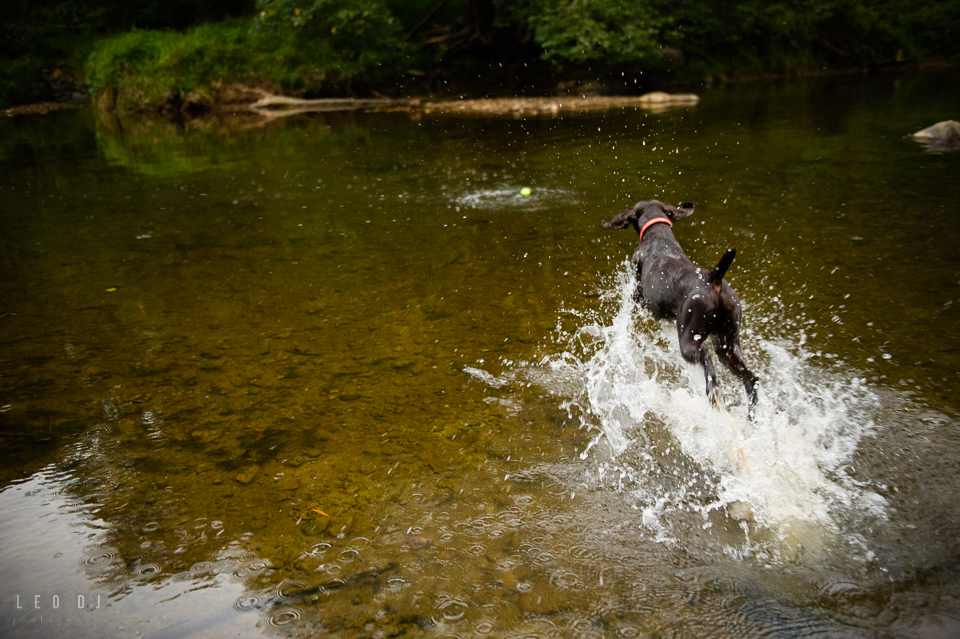 Bane loves to play fetch, even if he had to swim to get whatever object was thrown! When Kenny was looking for a dog, his requirement was simple, he wanted one that would play fetch. Then finally he met this puppy, a lively German Shorthaired Pointer. 🙂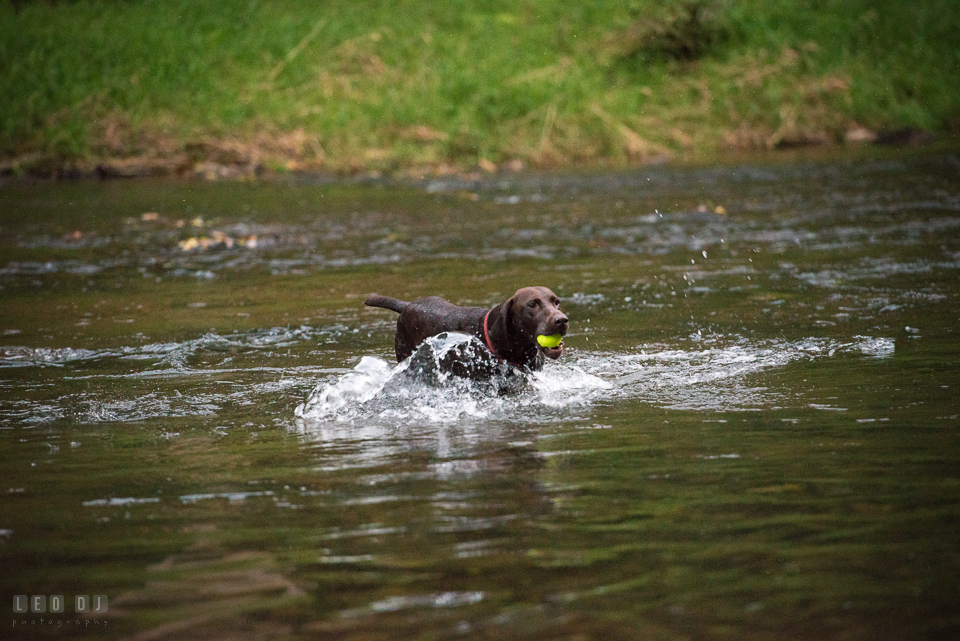 Congratulations on your engagement, Jessica and Kenny!
Looking forward to see you again at the wedding!
Leo Dj