After the wedding ceremony at St. John the Evangelist, Severna Park, MD, the Bride and Groom, Emily and Tim, and everyone else head out to Historic London Town and Gardens. London Town is a beautiful historic waterfront venue at Edgewater, in Annapolis, Maryland area.
This is Tim and Emily during their first dance. I just love seeing their happy and loving expression here.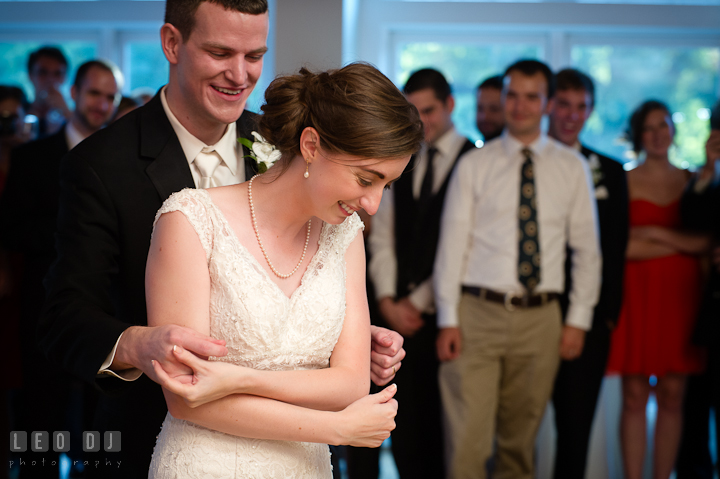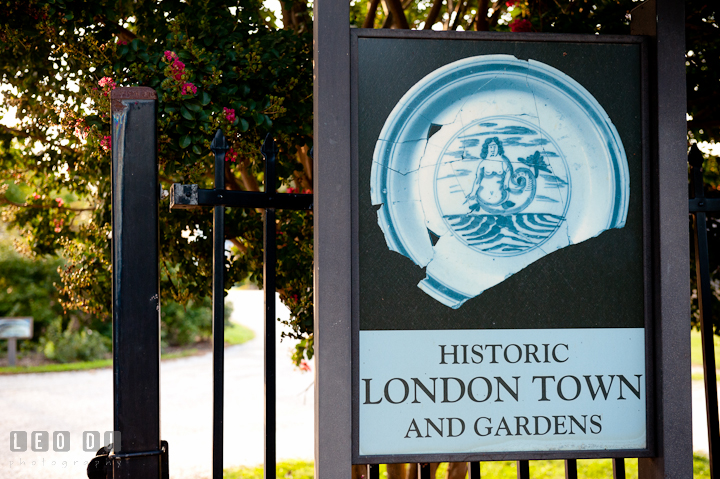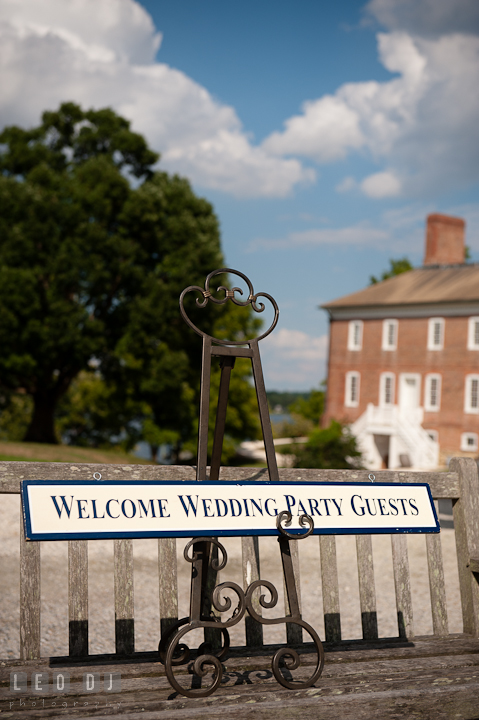 Orange and yellow gerbera daisies and roses from Michael's Designs Florist gave warm toned palette for the table centerpieces.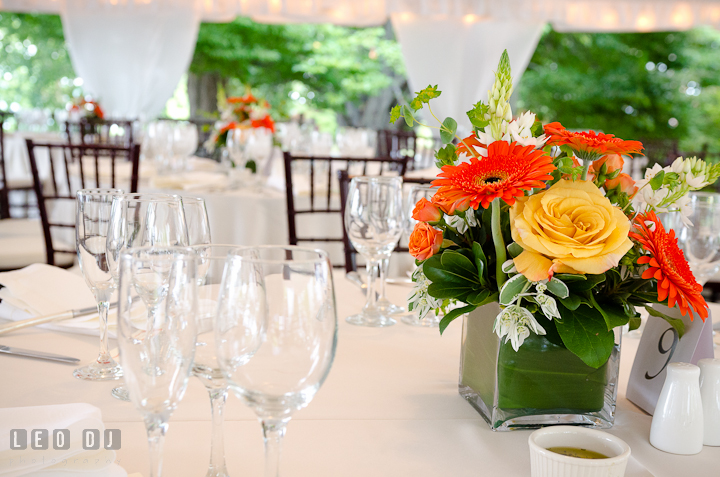 I love these custom made champagne glasses with the floral decorations.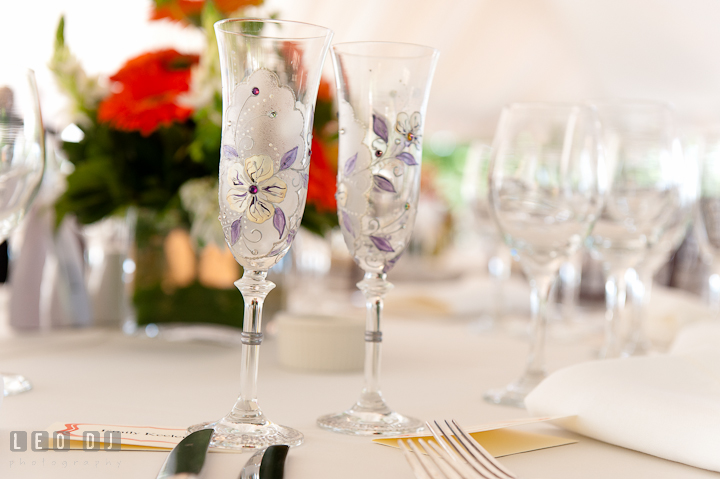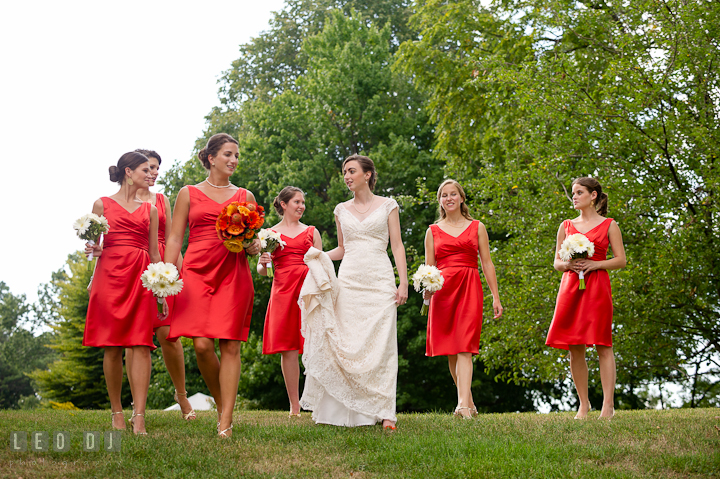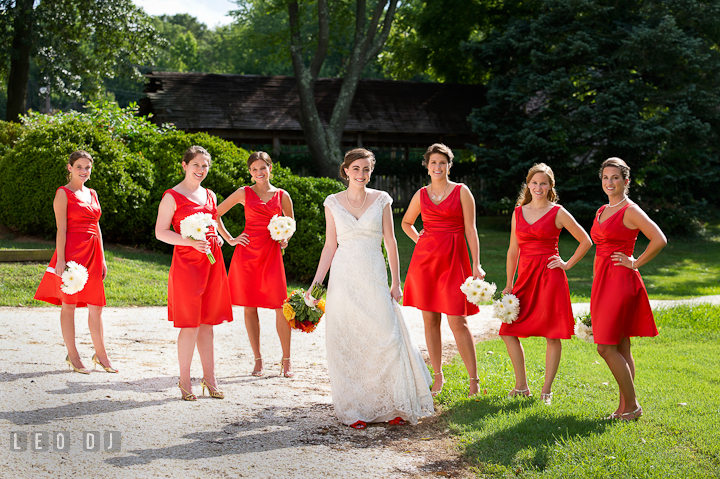 Love the warm orange and yellow color palette of Emily's beautiful floral bouquets which perfectly matched the color of the Matron of Honor and the Bridesmaids dresses.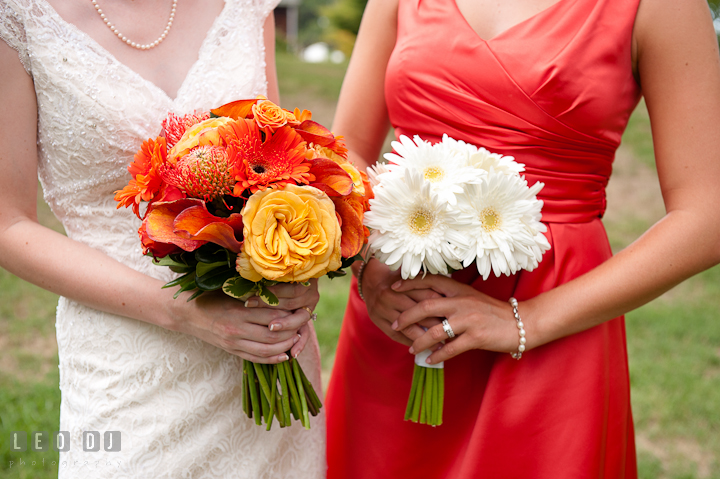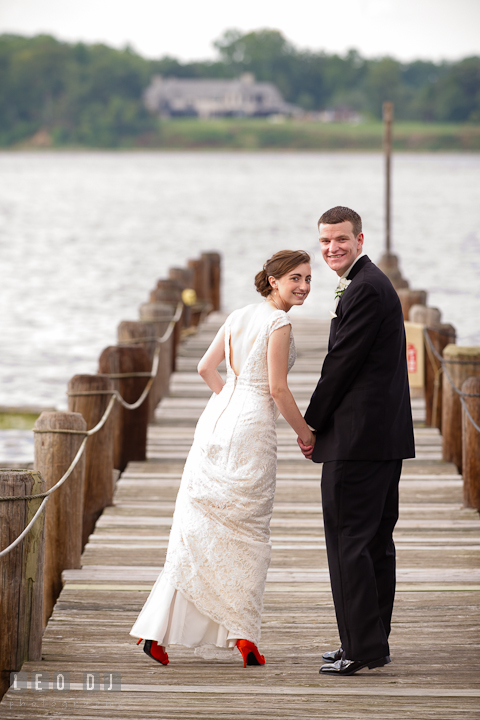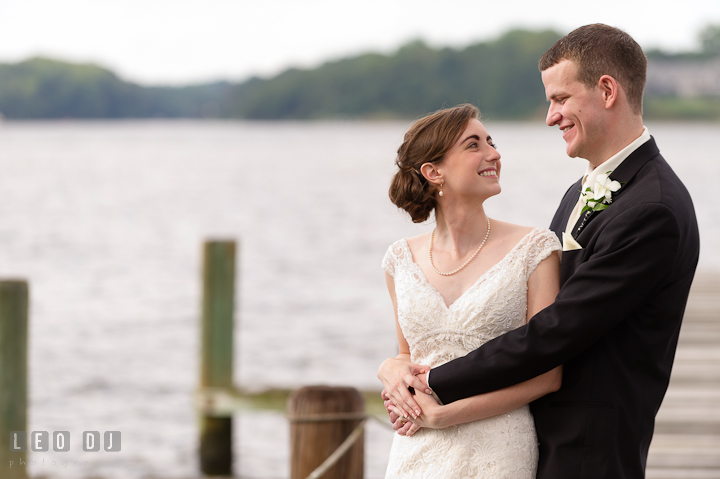 After the Bridal and Groom party and the romantic photo session, next was the speech from the Matron of Honor, Janessa, and the Best Man, Tim. Yes, his name was Tim also. 🙂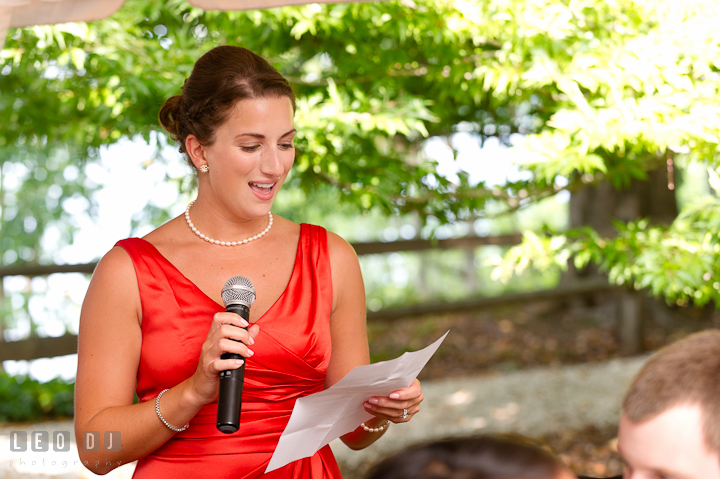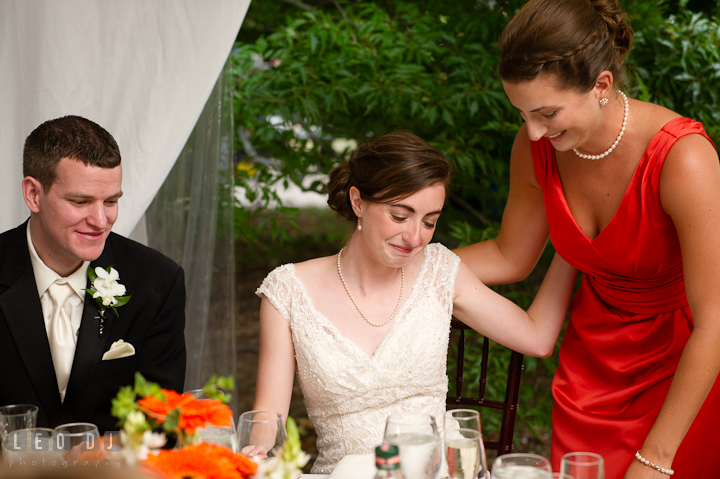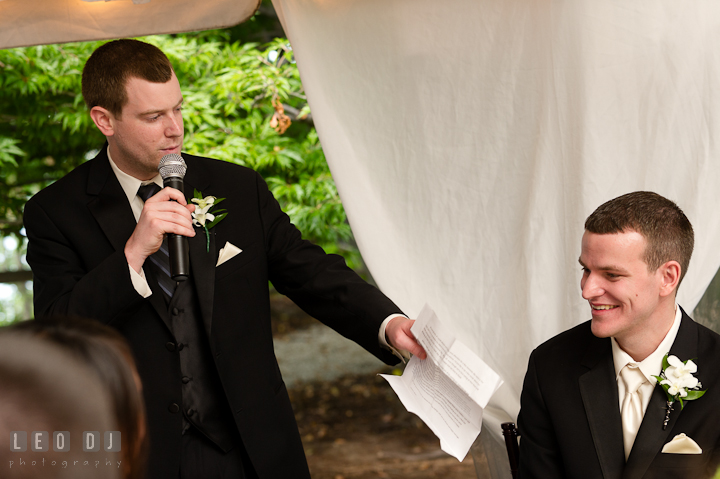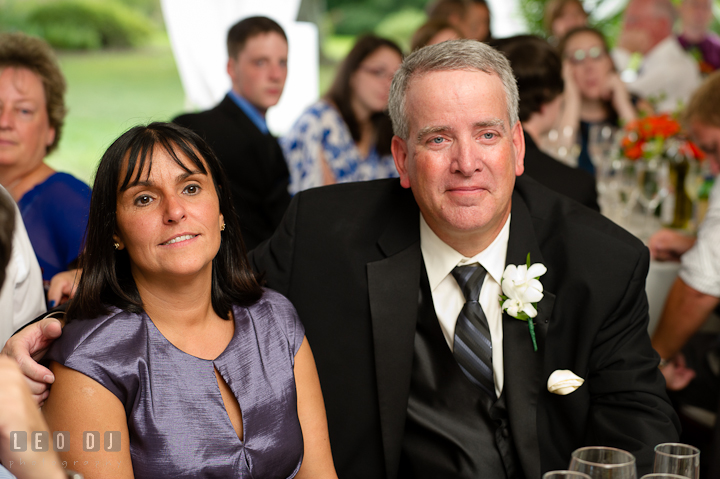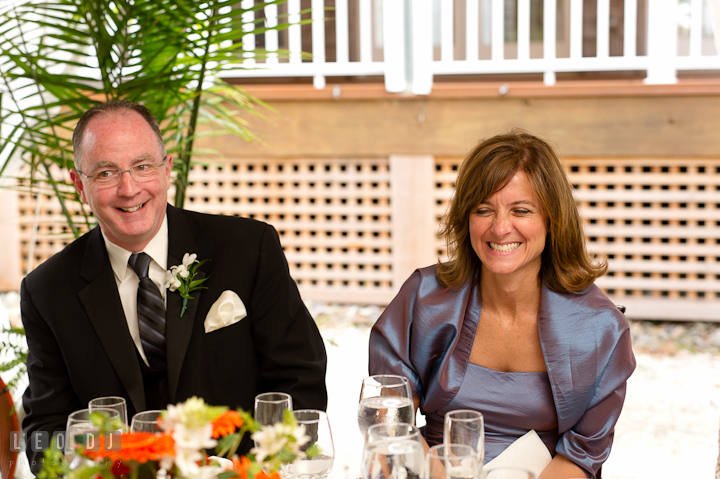 Next was the speech from Emily's Father, Steve.
His speech was the most beautiful and touching speech I have ever heard from a Father of the Bride. A lot of people shed tear listening to the speech. I almost shed a tear too, keyword "almost". Well, I had to keep myself together because I need to concentrate on getting beautiful and emotional pictures. 🙂
I will "reveal" some of Steve's speech below.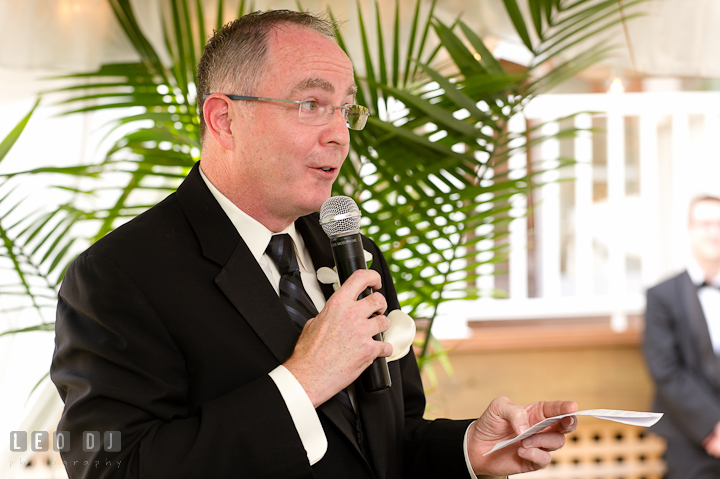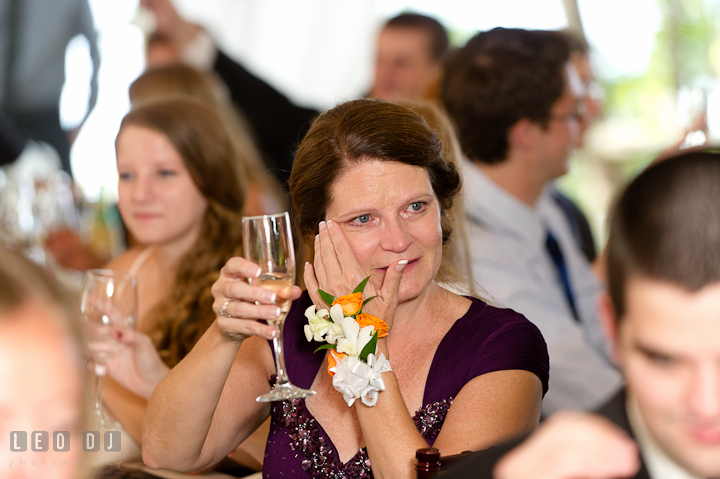 After the speeches, Emily's friend, Matt Hutchison, dedicated a song to the newlywed couple.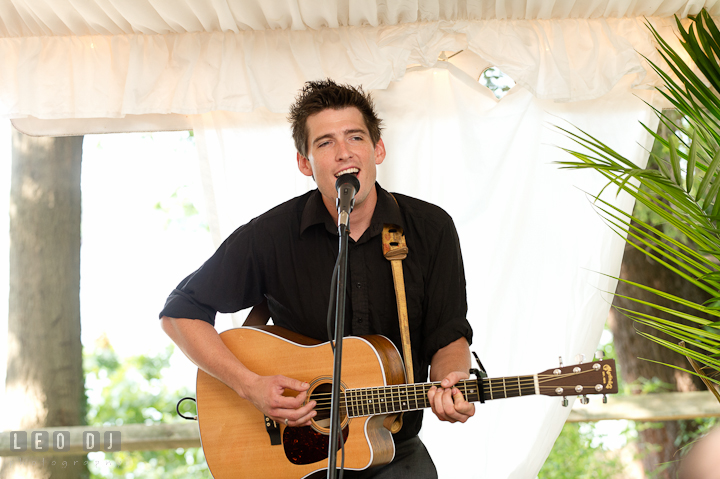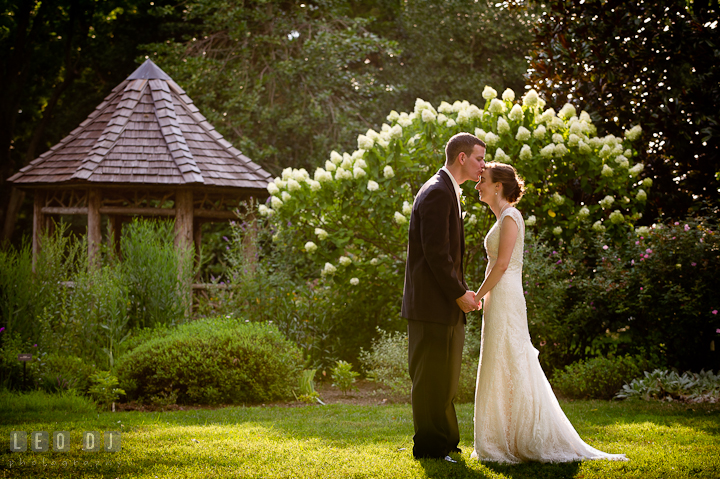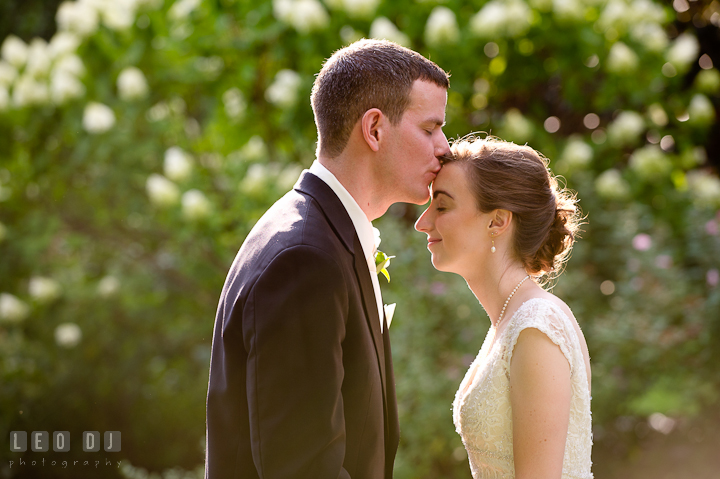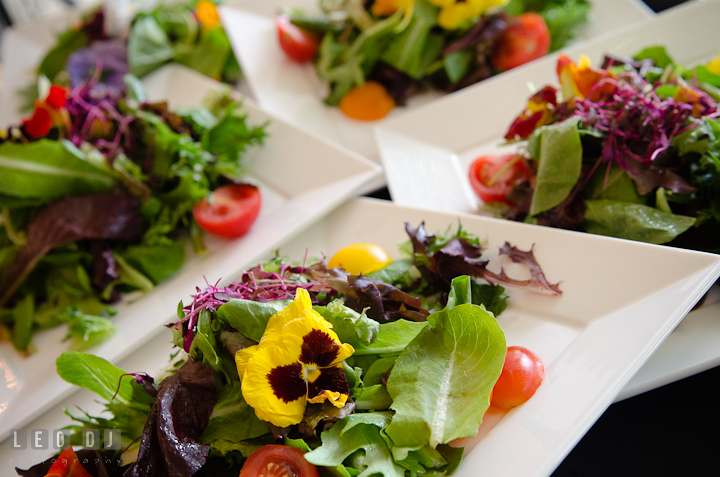 Delicious food with creative decorations from Ken's Creative Kitchen. 🙂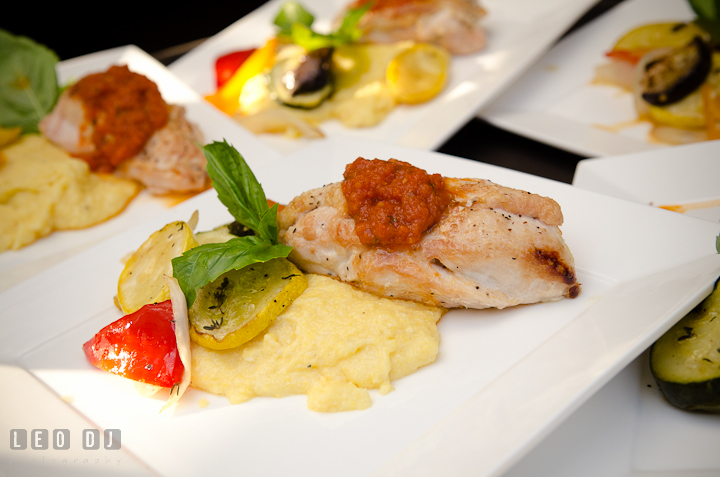 Gorgeous cake with the matching orange themed flowers from Fiona's Cakes.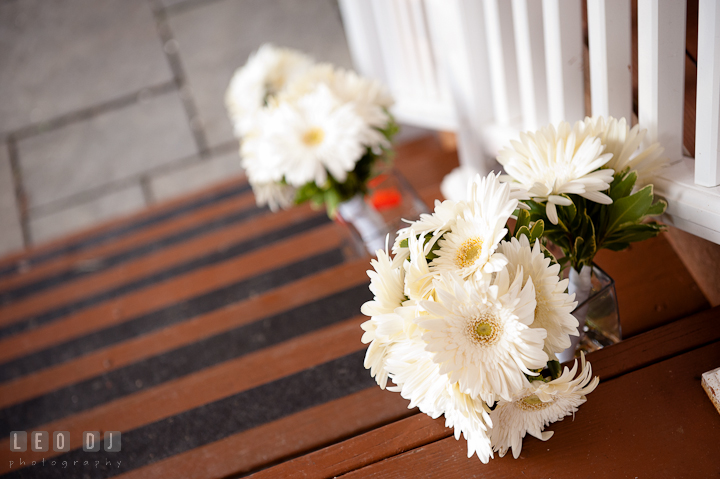 After the dinner, the Bride and Groom performed their first dance.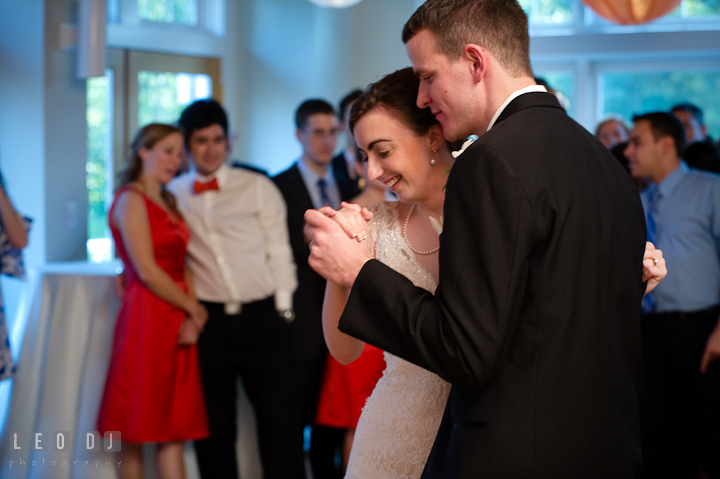 Next was the Father of the Bride and daughter dance.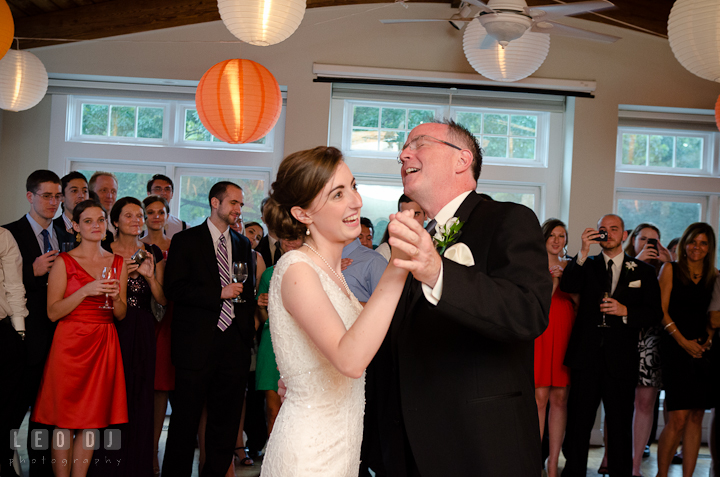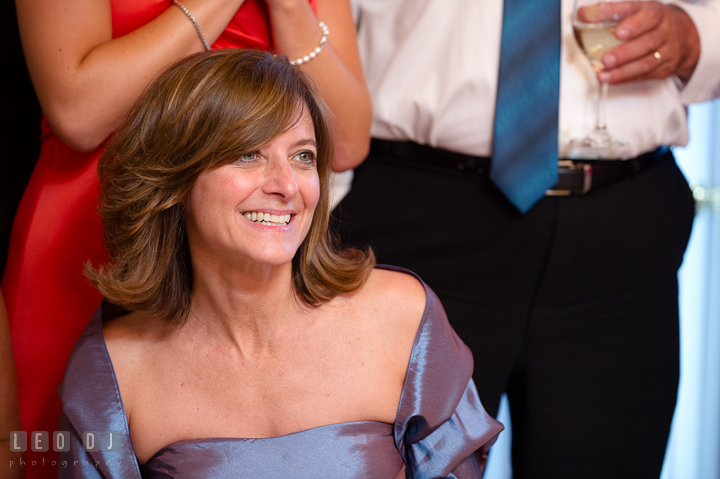 The song played here was Steve and Emily's favorite and memorable song, Brown Eyed Girl from Van Morrison.
There's a reason that they picked this song for the Father and Daughter dance. During Steve's speech, he said:
"When Emily was a baby, I would hold her in my arms and dance…
-you know how you dance when you know no one's looking?
That's how we used to dance.
We would dance to Brown Eyed Girl – only when she was a baby, her eyes were blue so I would change the words to Blue Eyed Girl.
Destiny? Fate? As she grew up, her eyes changed to brown – and we still danced, but I didn't have to change the words…
Now she's grown into a beautiful brown-eyed girl."
Just from reading this again, I almost shed a tear…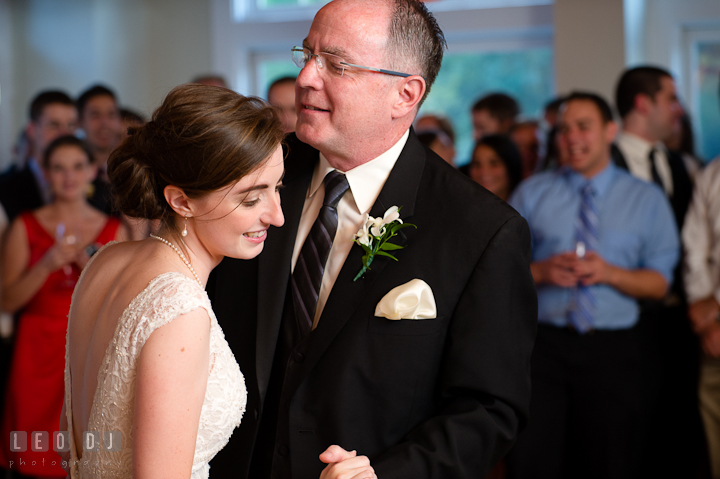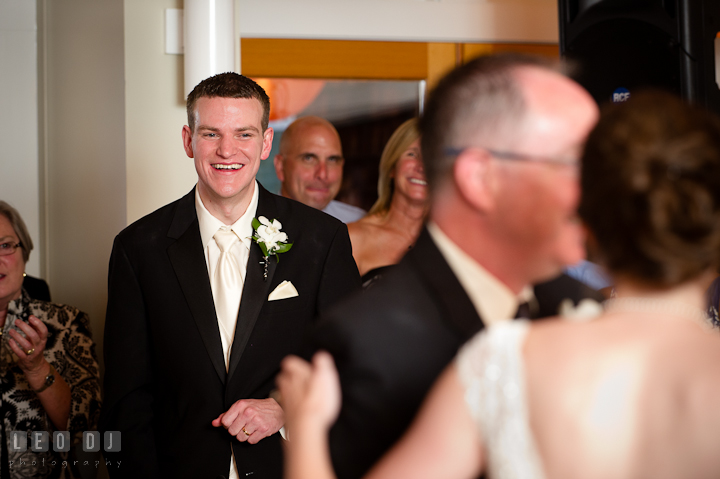 Next was the Mother of the Groom and Son dance.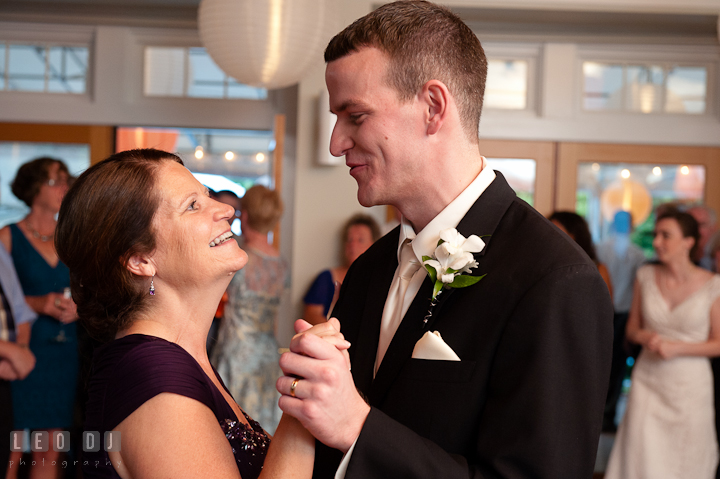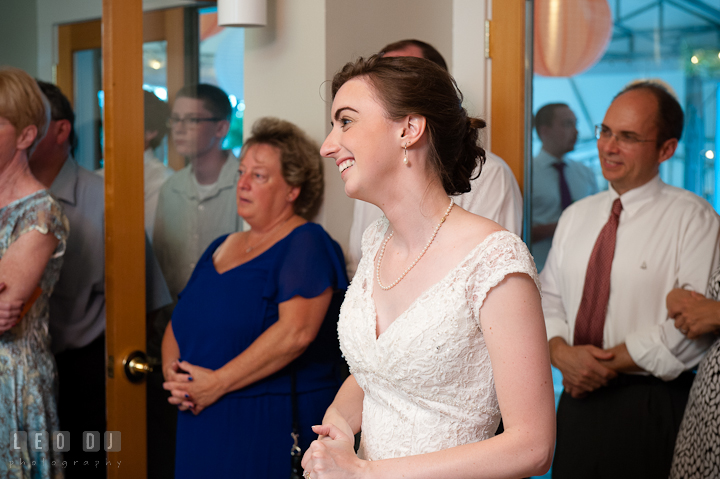 Emily, her siblings and cousins liked to do this when they were little. 🙂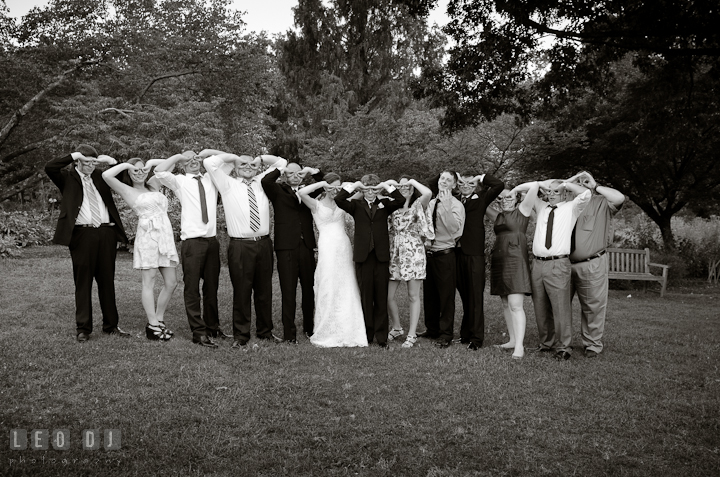 Group shot with University of Maryland alumni. 🙂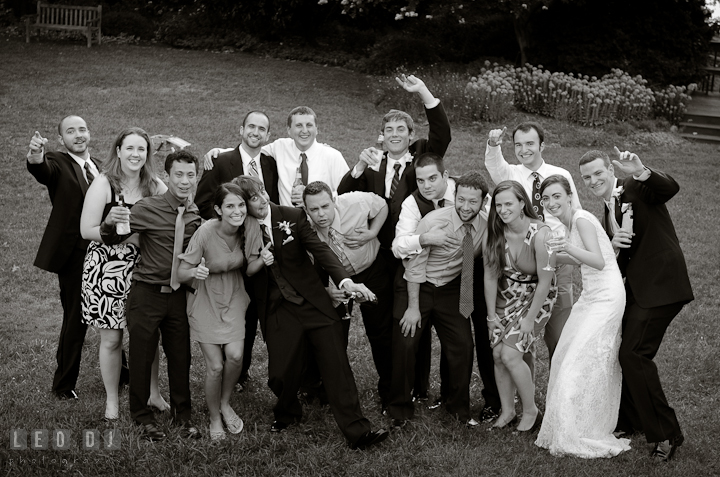 Next on the agenda was the Anniversary dance. Tim's grandparents beat all of the other couples because they were already married for 59 years at that time. Just last October, they celebrated their 60th wedding anniversary!
You can see how happy they were as a couple here. I just love seeing their happy expression. Happy being together.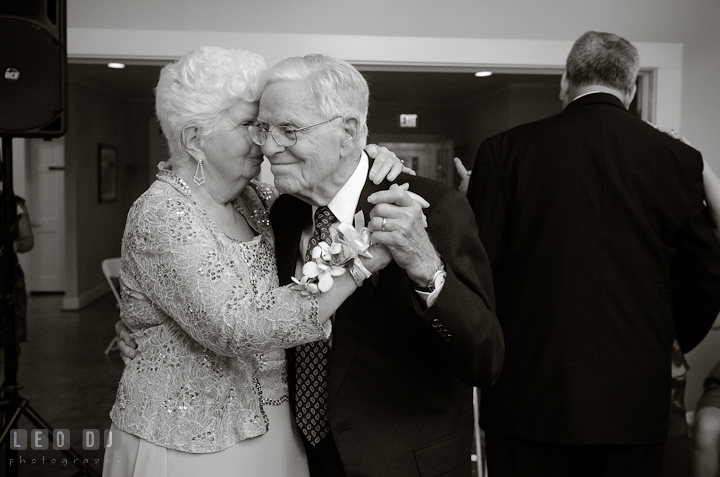 Then it was cake cutting! 🙂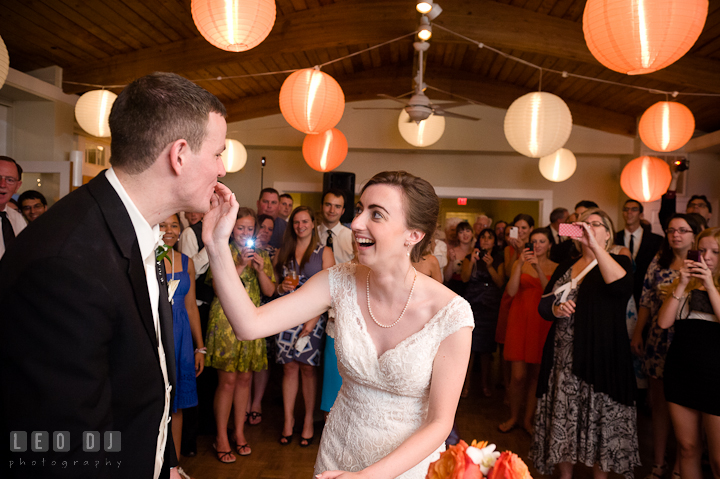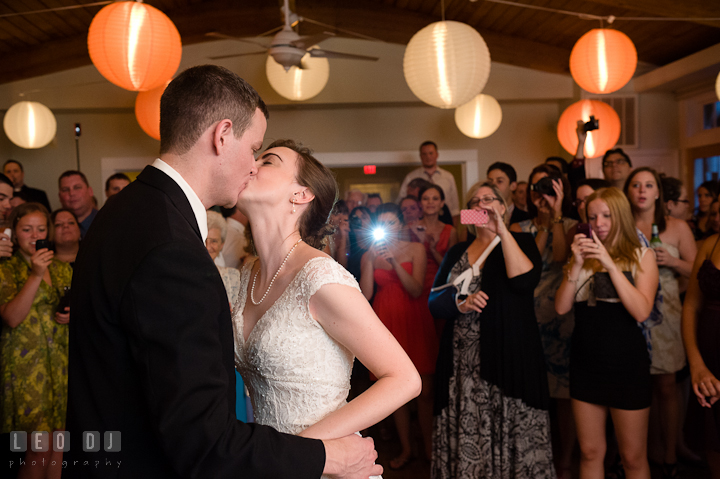 Afterward, it's open dance floor again! 🙂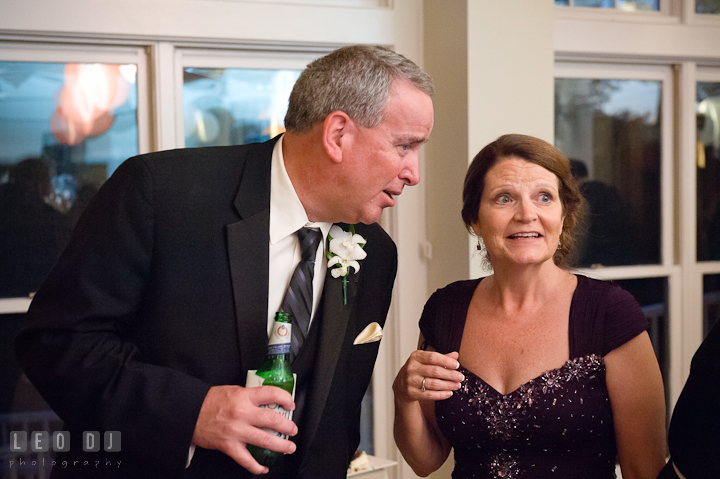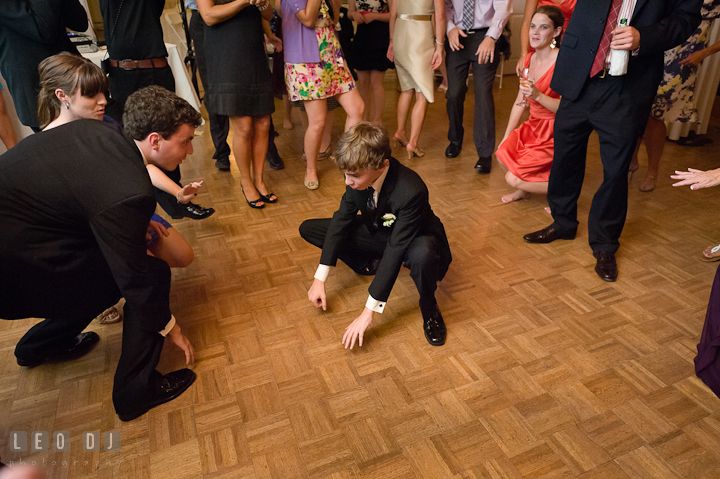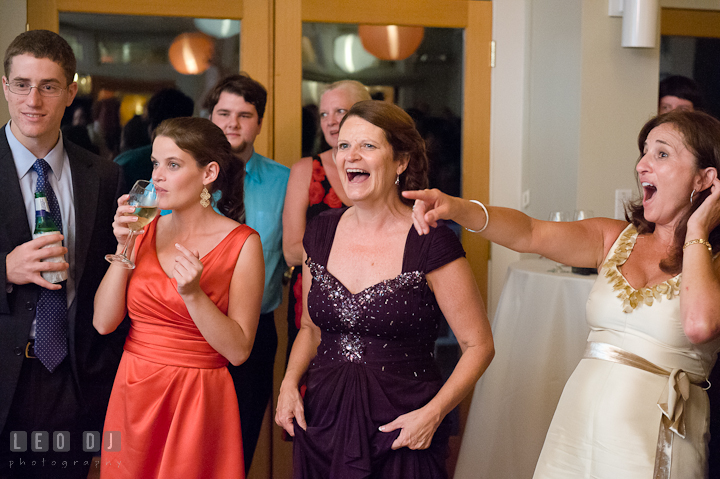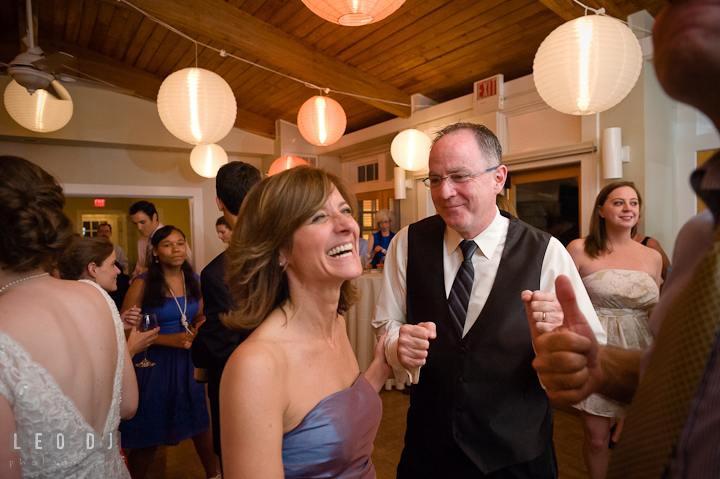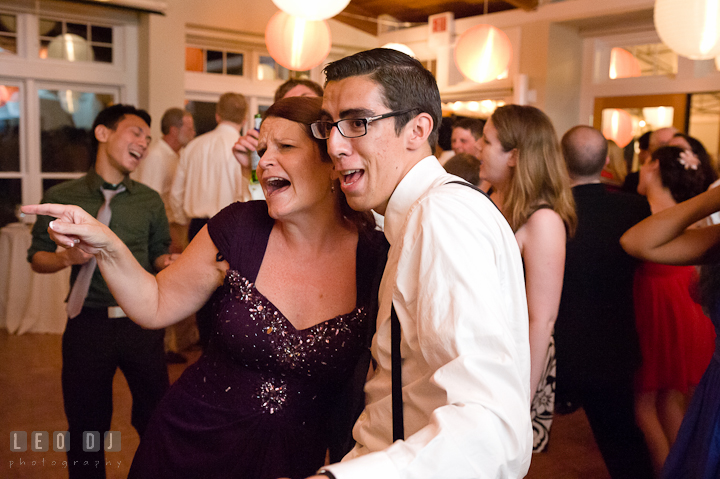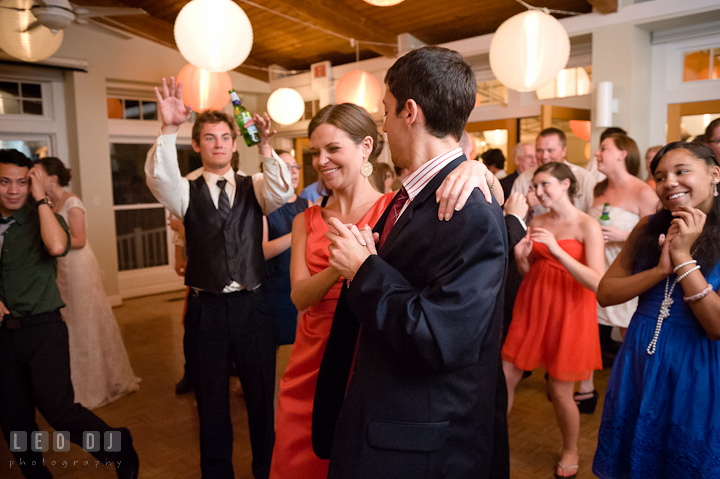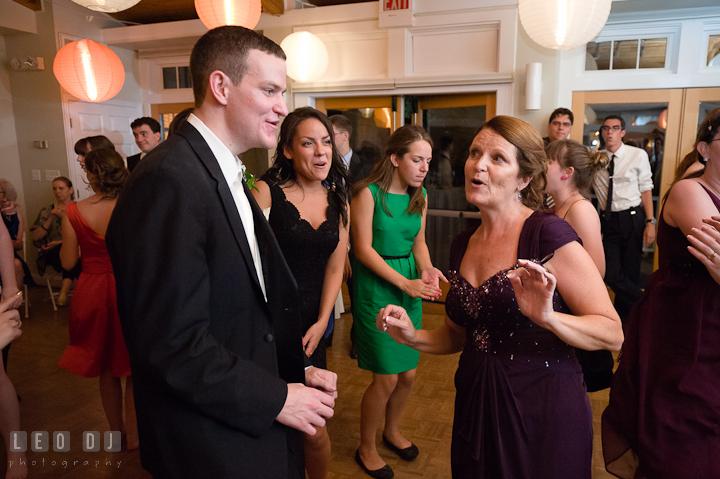 If I remember correctly, Emily and the others were singing "Bye Bye Bye" from N'Sync, which explains the hand gestures. 🙂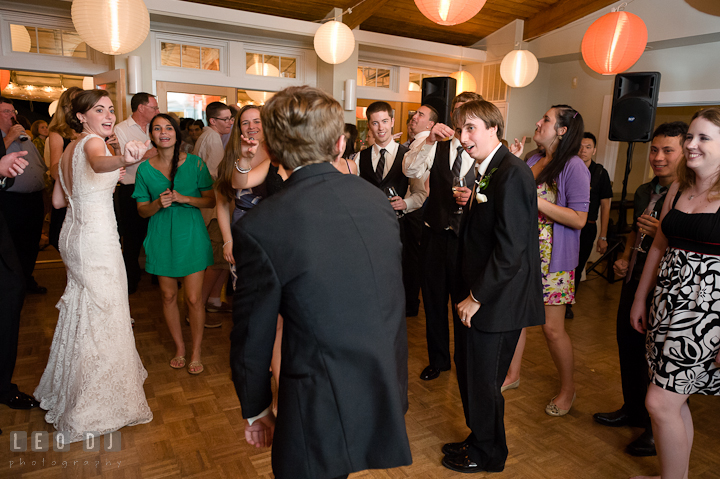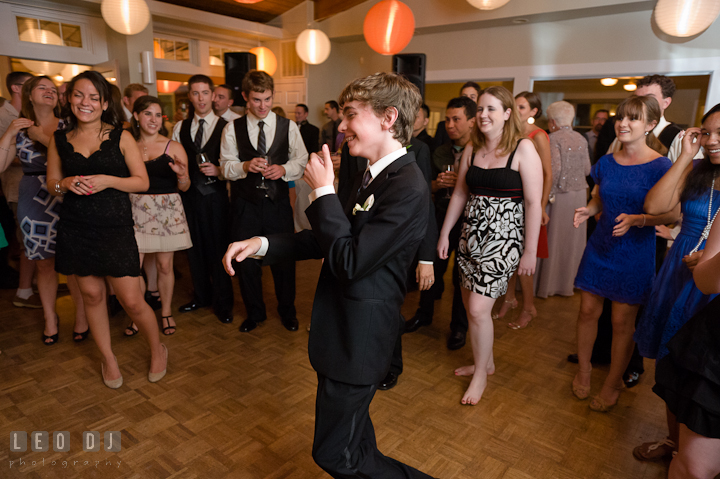 After the party was over, the guests blew bubbles sending off the Bride and Groom.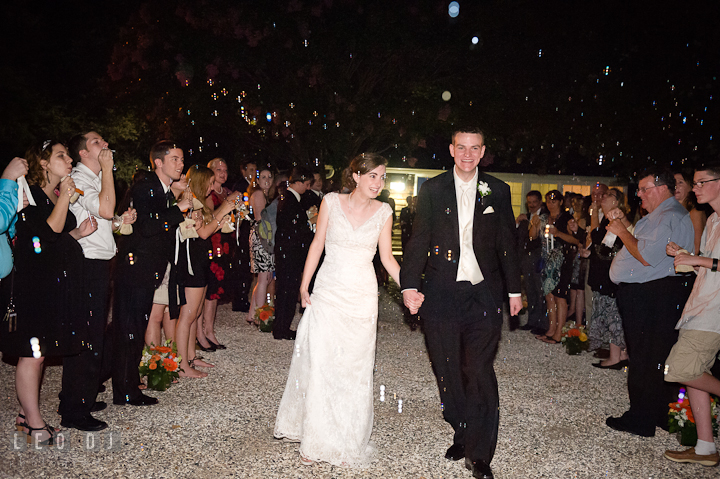 Escorted by their parents, Emily and Tim went to the boat that had waited for them at the pier.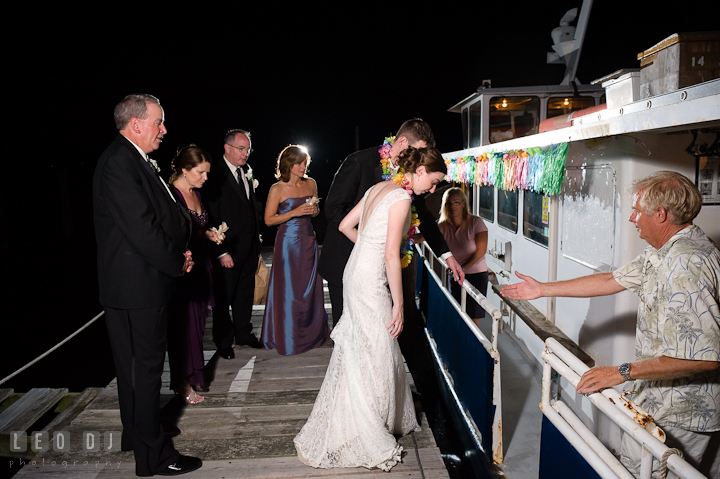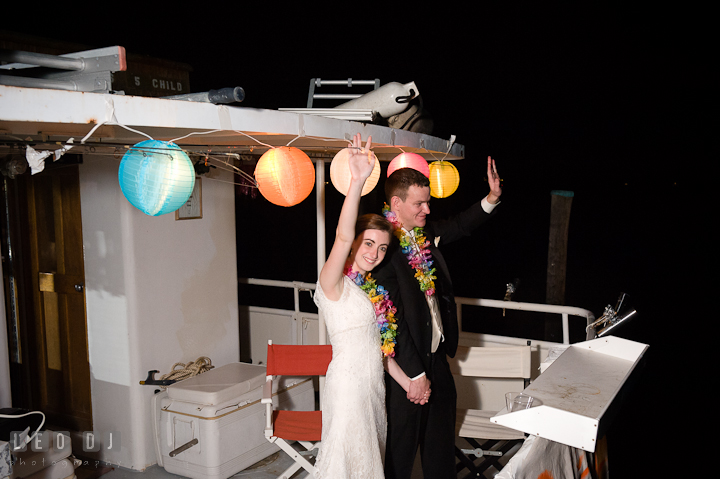 Emily and Tim waved goodbye to their parents and to all the guests that were watching from the hill.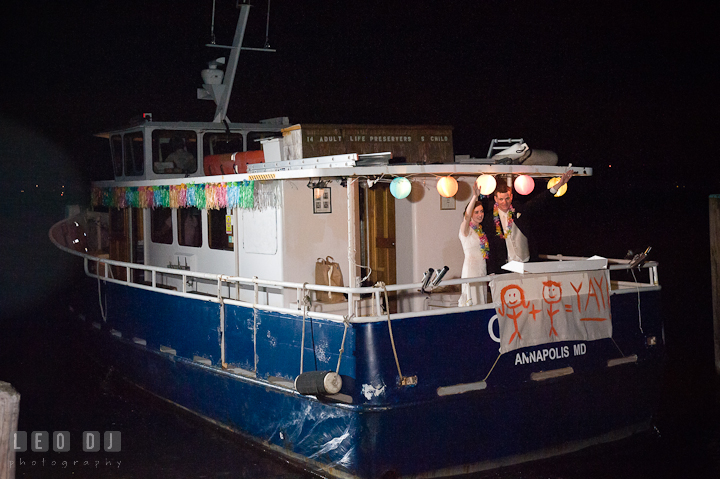 The boat got smaller and smaller until finally gone from our view. With my long lens and just enough light, I was able to capture them kissing as the boat sailed away.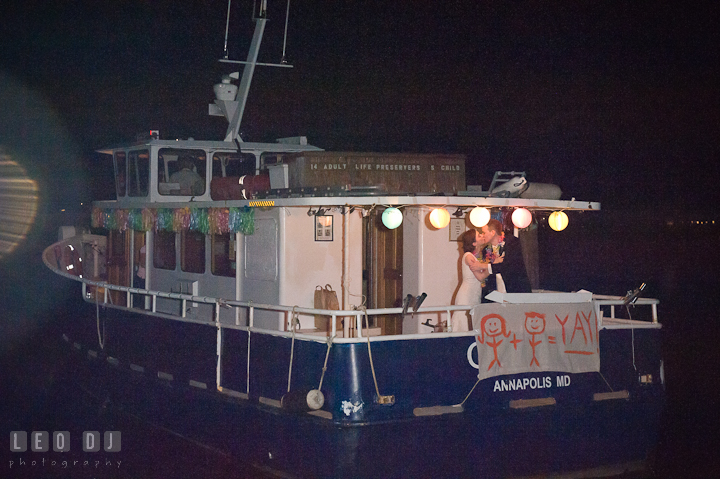 Congratulations on your new and happy journey, Emily and Tim!
May you live happily ever after!
Leo Dj
—
Vendors
Church: Saint John the Evangelist
Venue: Historic London Town and Gardens
Make up: Ashley Reed
Hair: Sherri Hoover
Dress: David's Bridal
Florist: Michael's Designs Florist
Decorations: Paper lanterns from Event Dynamics
Cake: Fiona's Cakes
Catering: Ken's Creative Kitchen
Guitarist: Matt Hutchison
Limo: Bayside Limousine
Cards: DIY
Wedding favors: DIY
Boat: Old Bay Charters