This was one of the few rare occasions where I was hired to photograph an engagement proposal. I was so happy and felt very honored to be a part of this important milestone in their relationship.
Eddie had planned this event months ahead with the ring and everything. After everything were in it's right place including the restaurant, he then booked me. It was just a few days before the event, but luckily I was available.

The event took place at Restaurant Michel, which was in Ritz-Carlton Hotel at Tysons Corner, Virginia. Eddie booked the whole restaurant that evening for just the two of them. Awesome!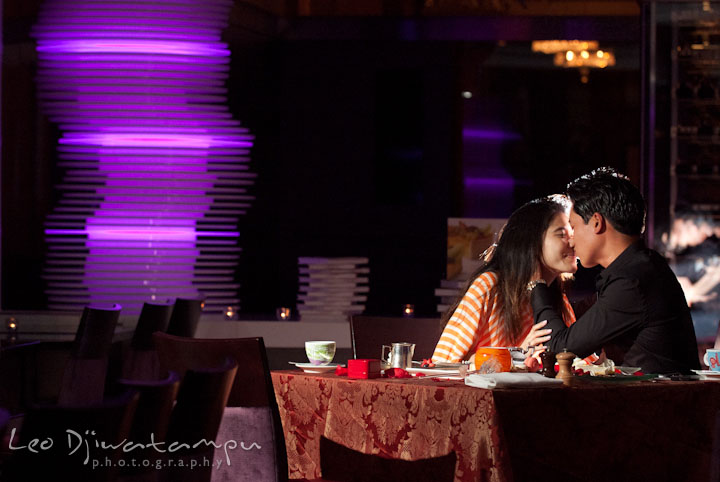 So this was how the story of the day unfold…