Leo and Nita trusted me with the choice of location for their pre-wedding photos, somewhere with beautiful outdoor scenery in an area they had never been before. I immediately suggested that the engagement photography session should be at Quiet Waters Park, Annapolis, Maryland. They loved the place.
And now for their wedding, the couple picked a place closer to their home.
The Venue: Hidden Creek Country Club
When Nita and Leo were looking for wedding venues, they wanted it to be in Northern Virginia between Alexandria and Chantilly, with an outdoor ceremony and indoor reception. Hidden Creek Country Club in Reston, Virginia seemed to fit their needs. Although when they first booked the venue, they were still unsure of how many guest would be invited, but since this venue was quite big and could accommodate their needs, they went ahead. They also liked that the ceremony site was overlooking the green golf field.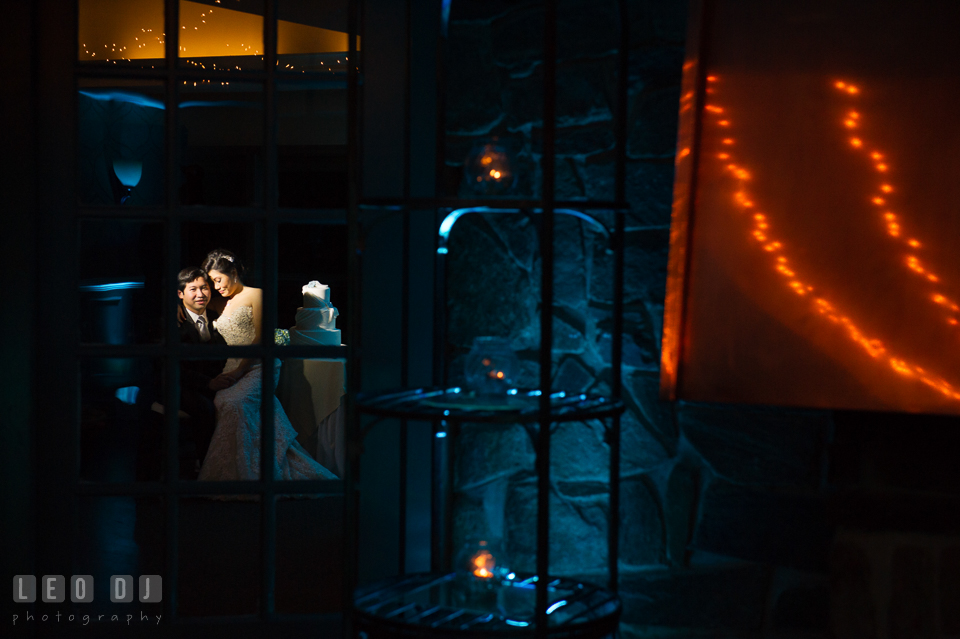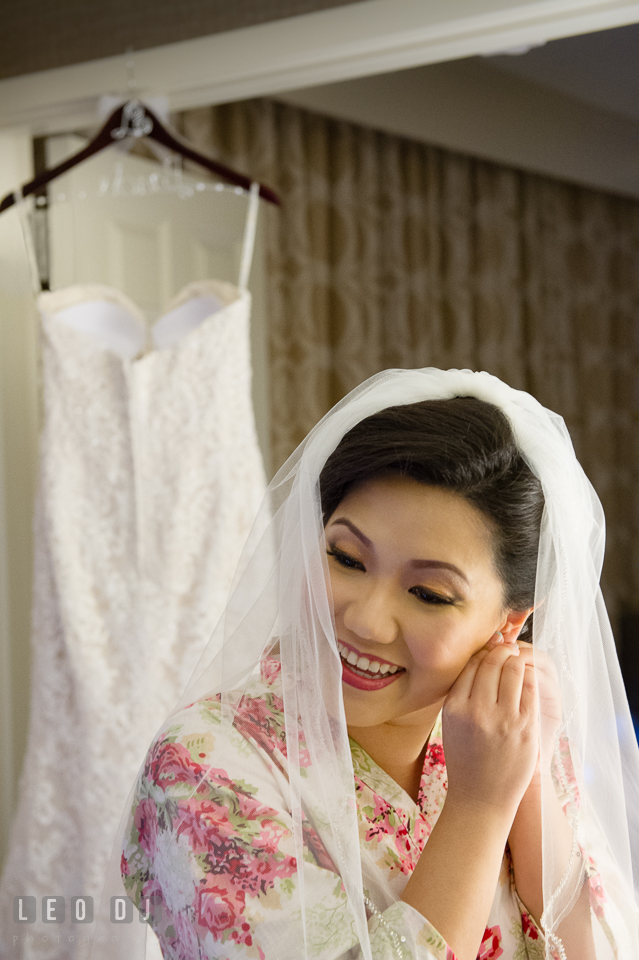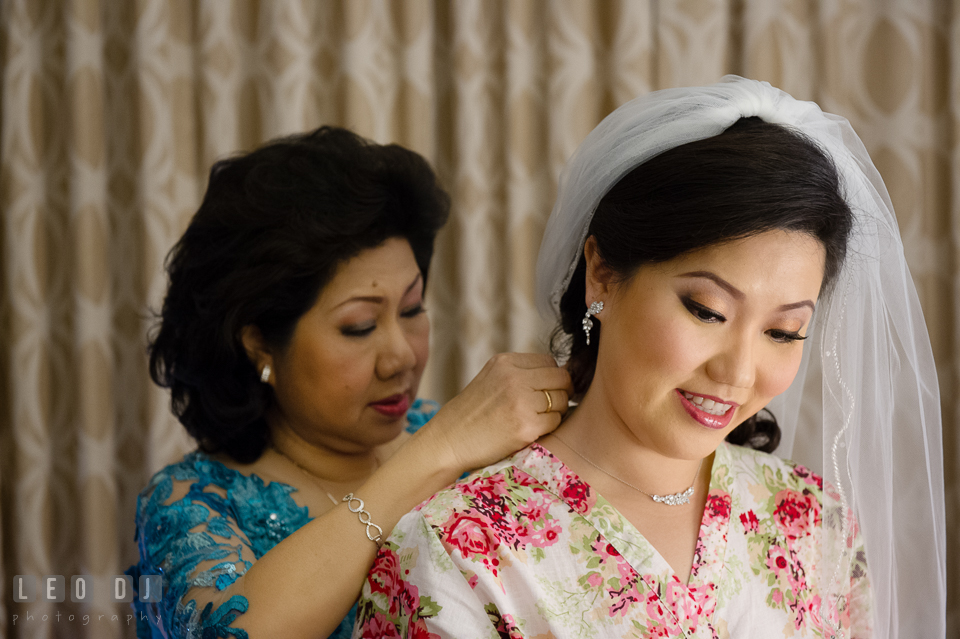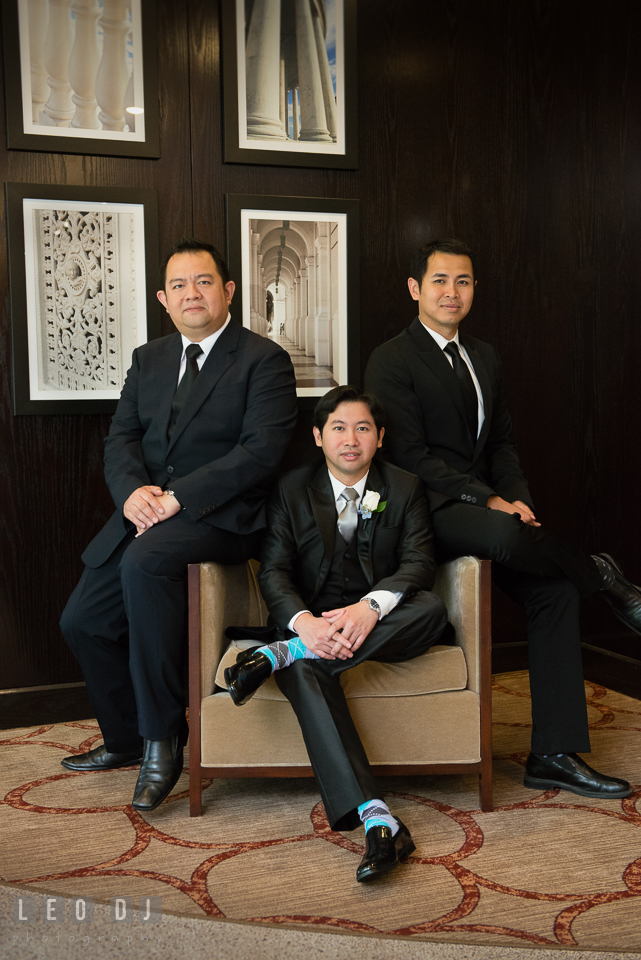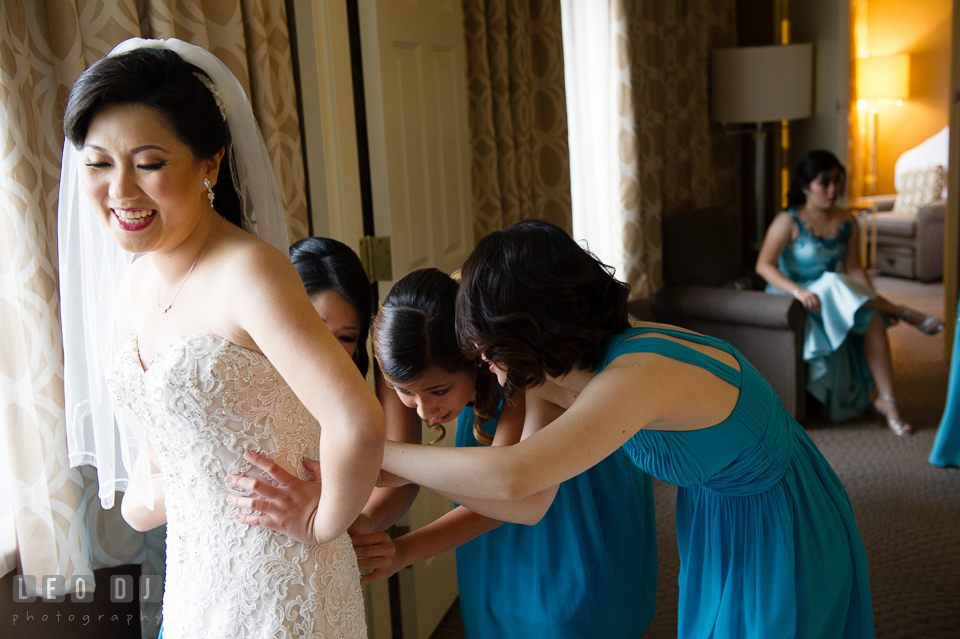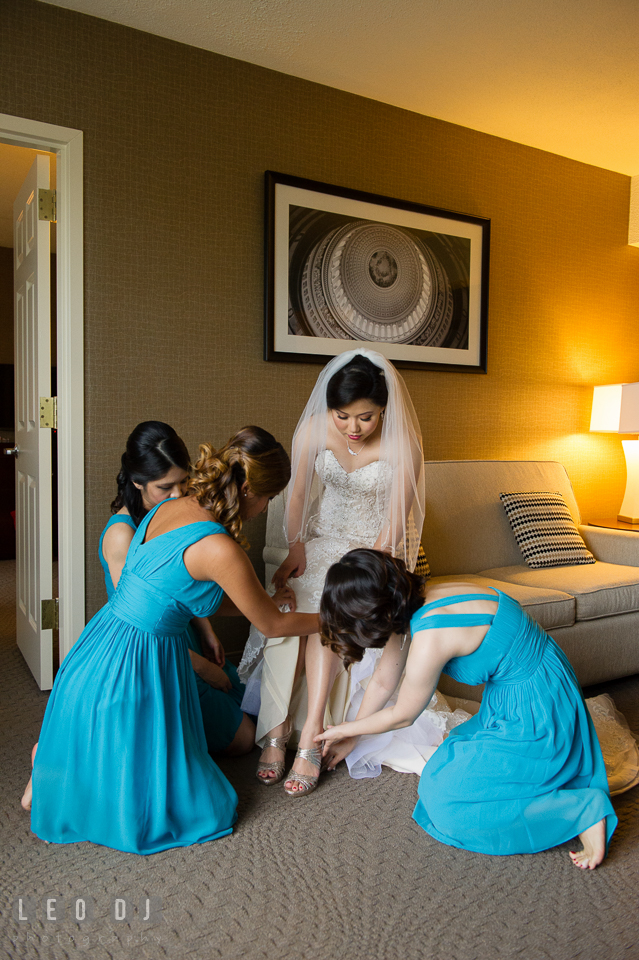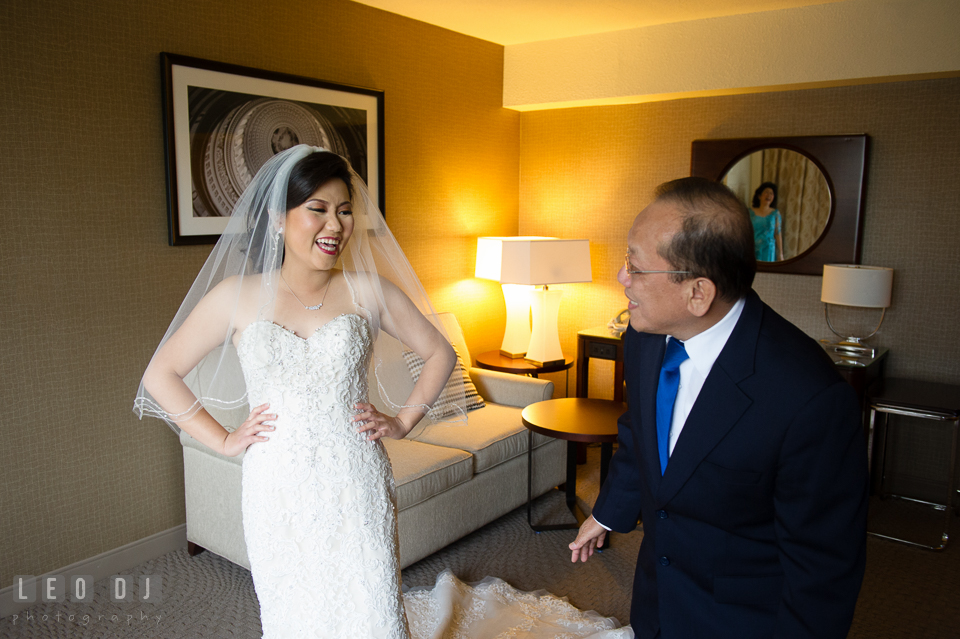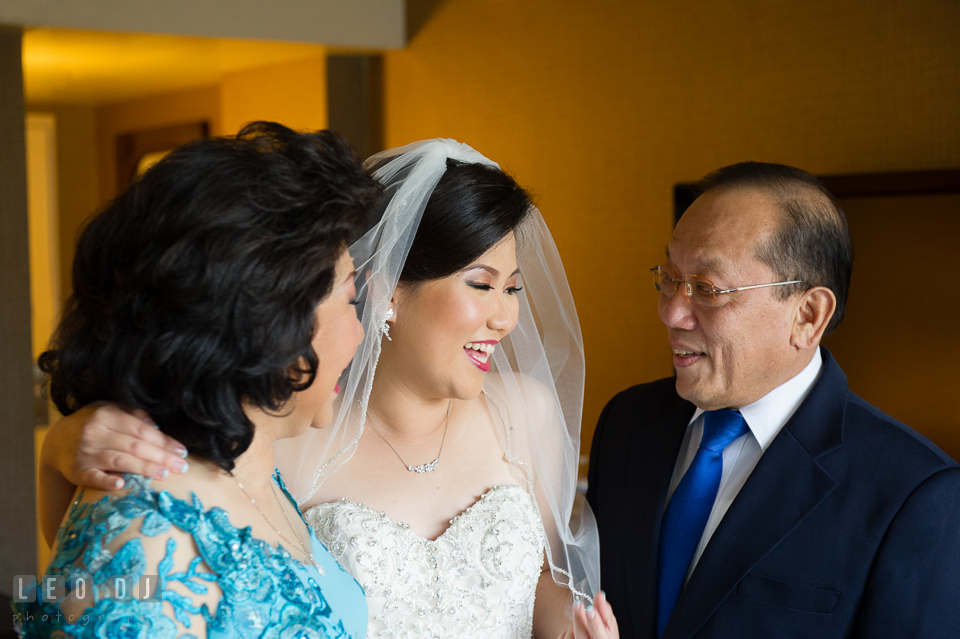 After Nita's first look with her Father, she finally gets to have her first glance with the Groom, Leo.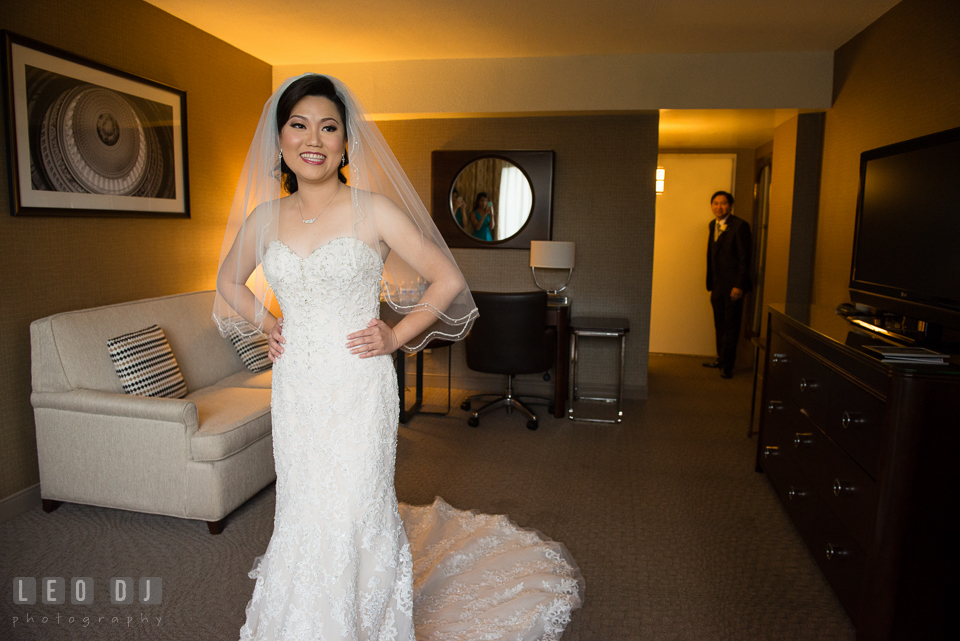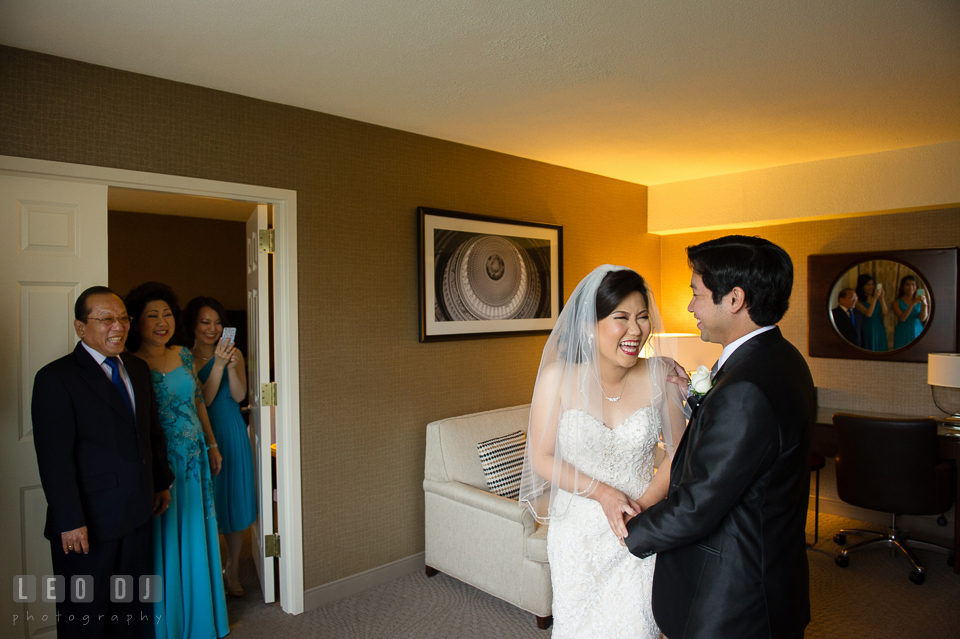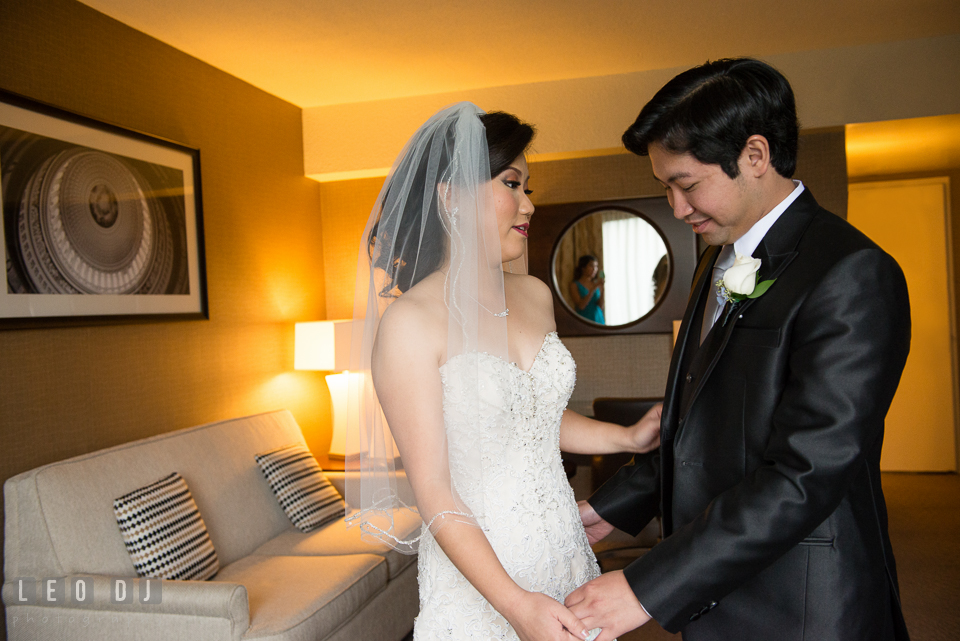 The Bride's floral bouquet with soft white and blue petals was designed by Maryam Flowers.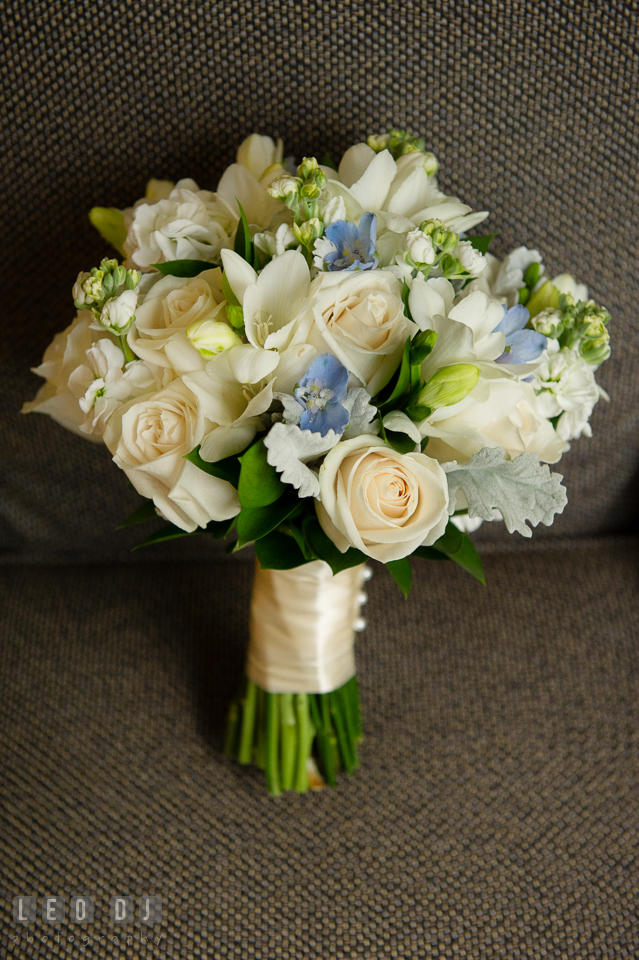 Next on the agenda was the traditional tea ceremony with the Bride and Groom's Parents and also their aunts and uncles.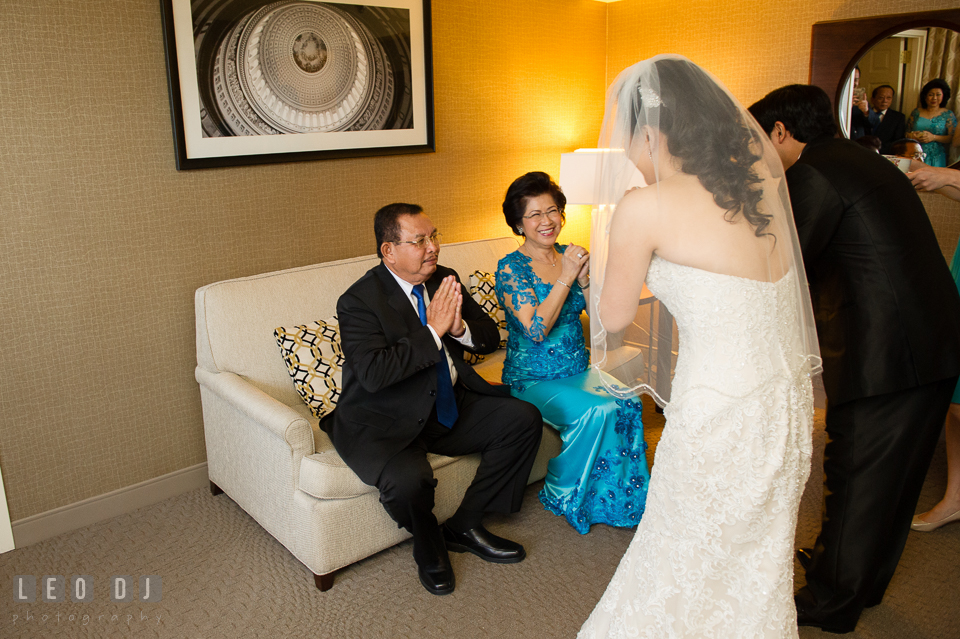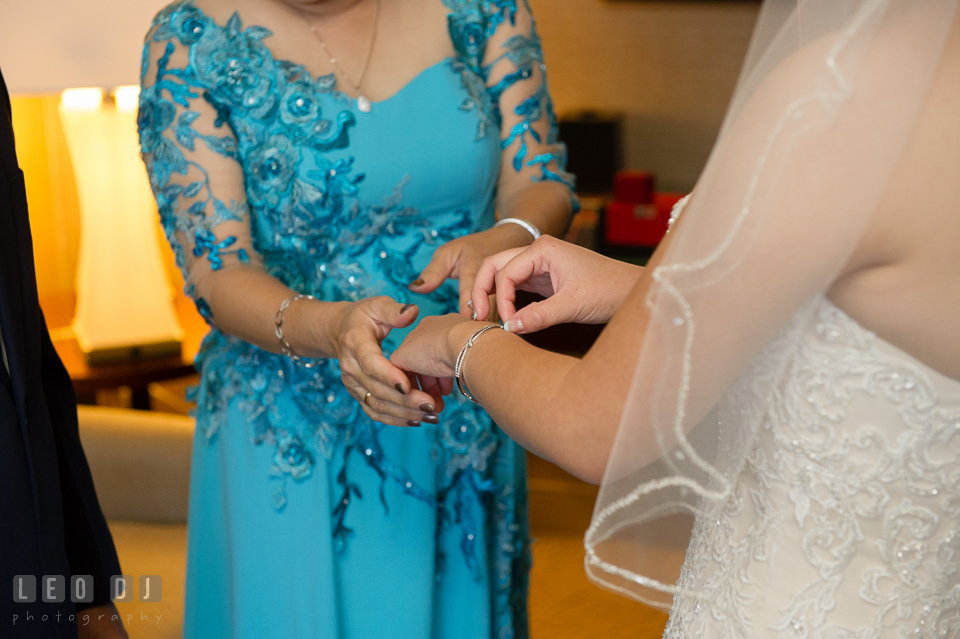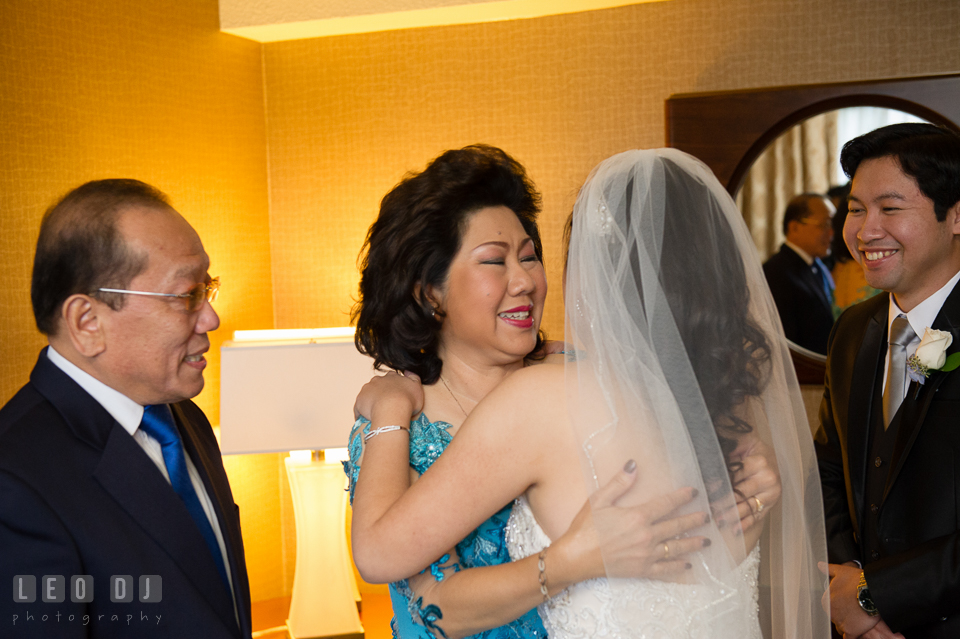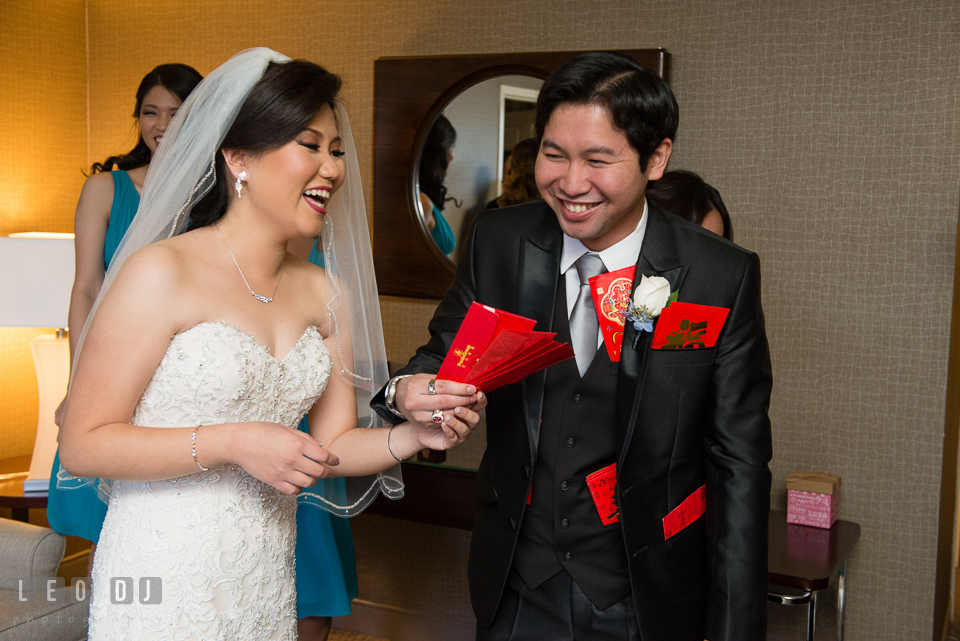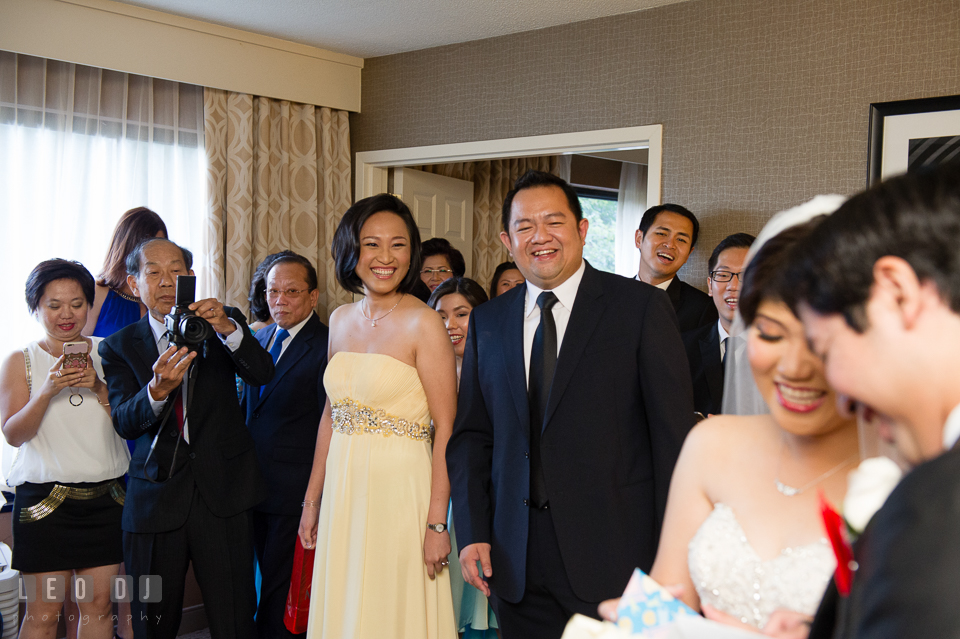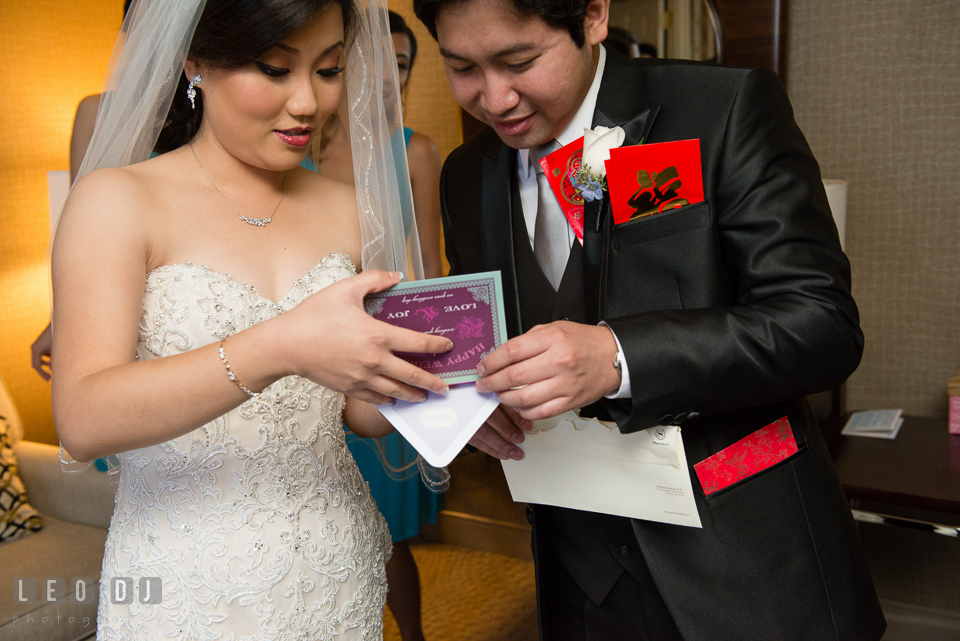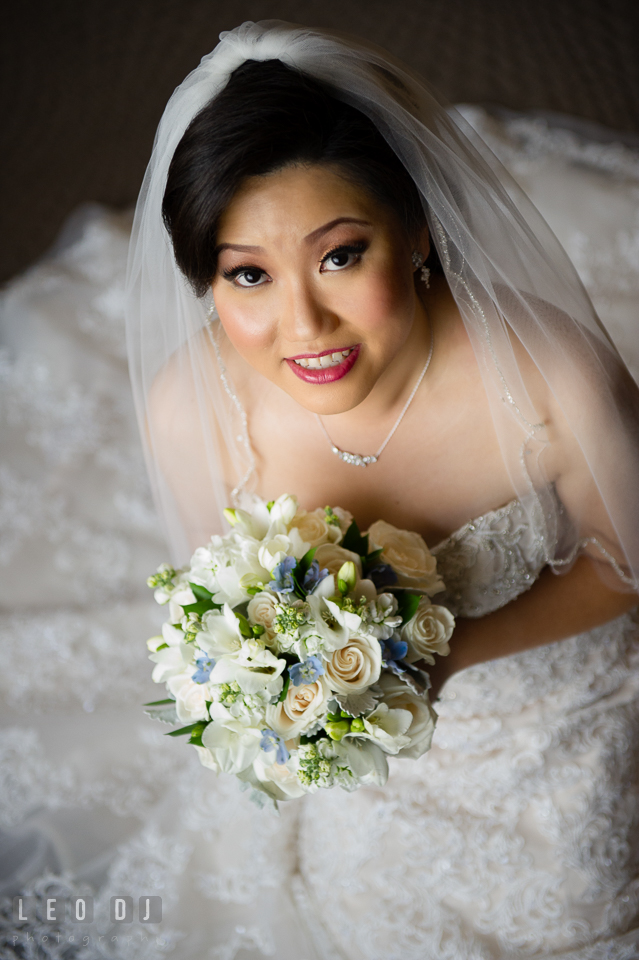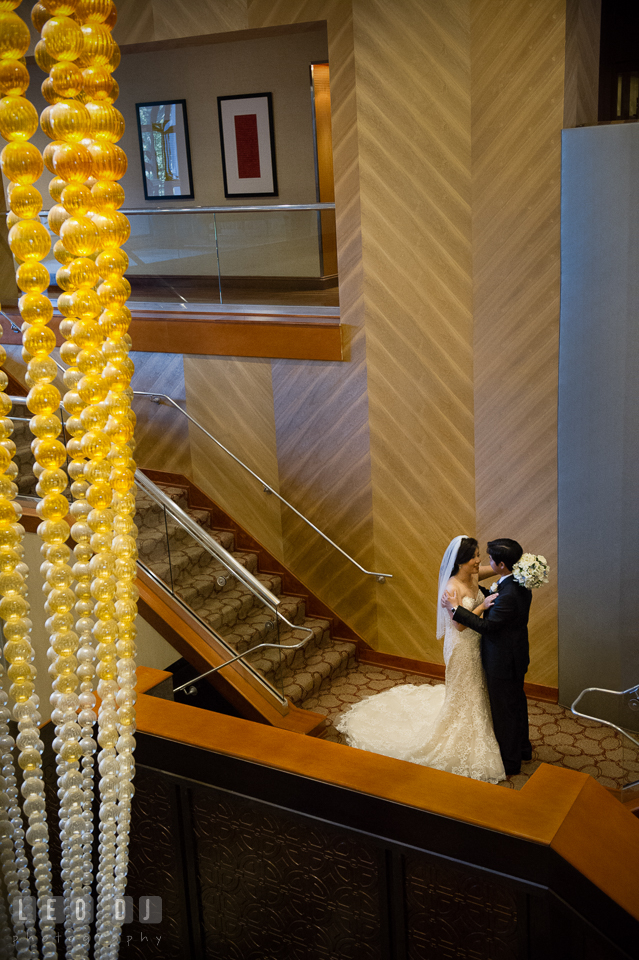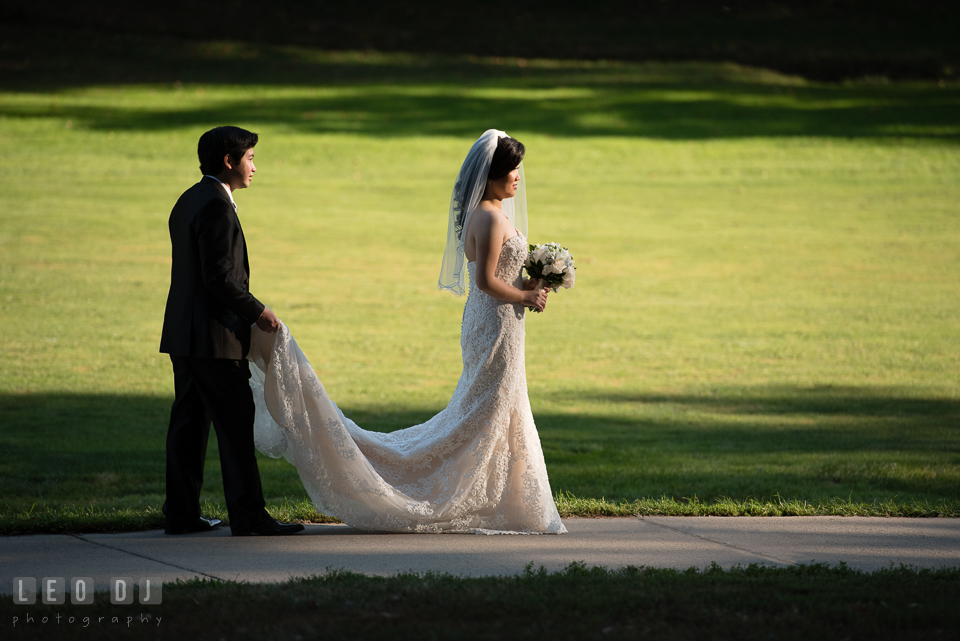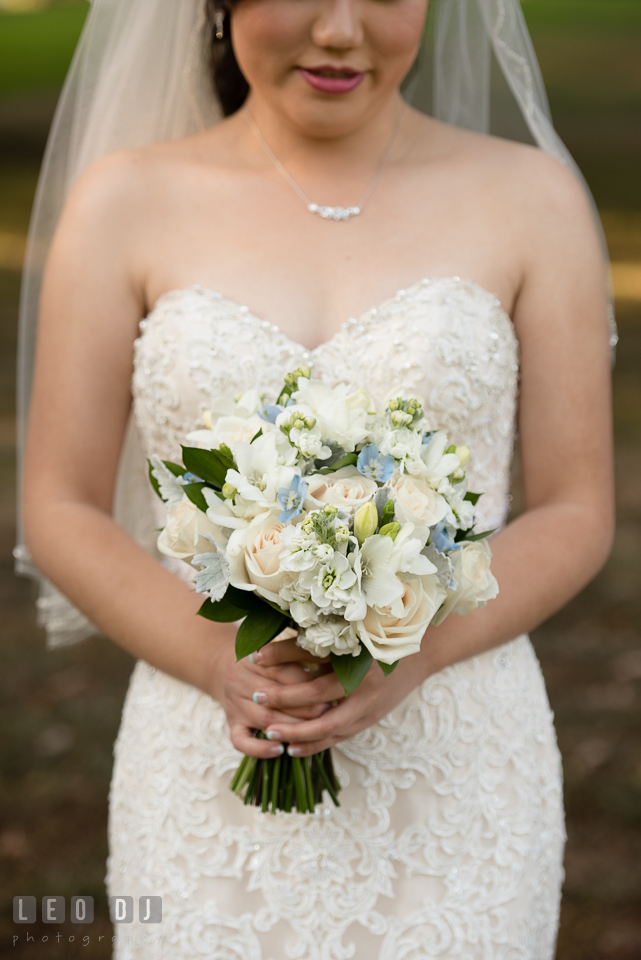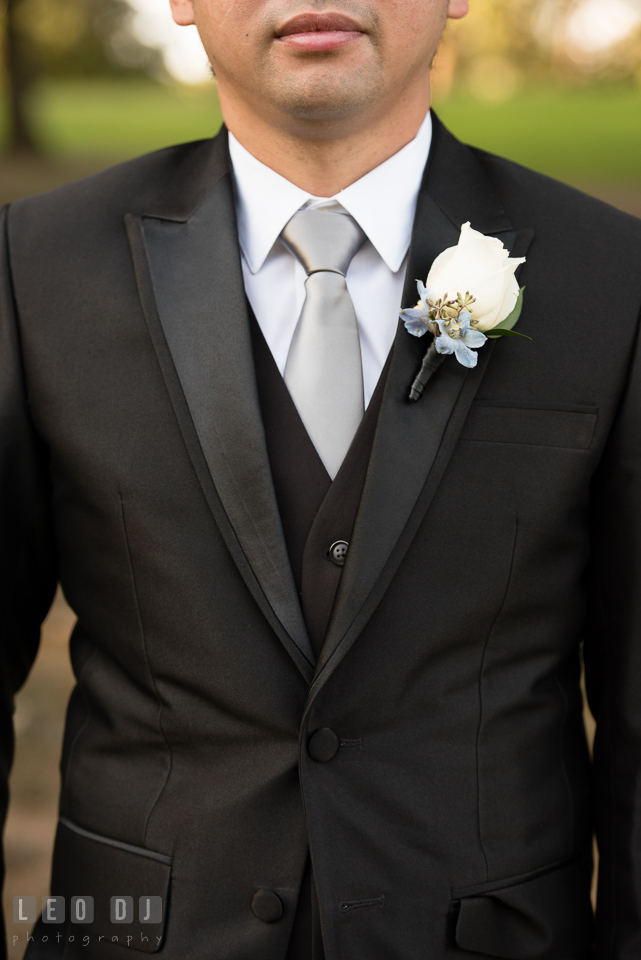 The Bride's exquisite gown was designed by Sottero and Midgley which she acquired from the wedding dress boutique Elegance by Roya.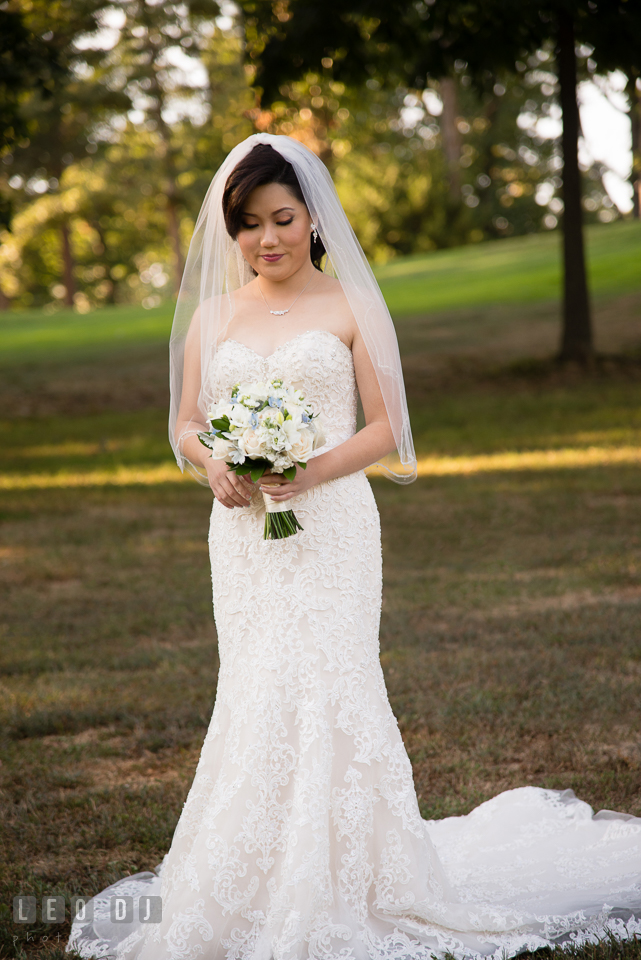 Here is the complete assemblage of Leo and Nita's wedding party which includes the Best Man, Maid of Honor, Groomsmen, and Bridesmaids.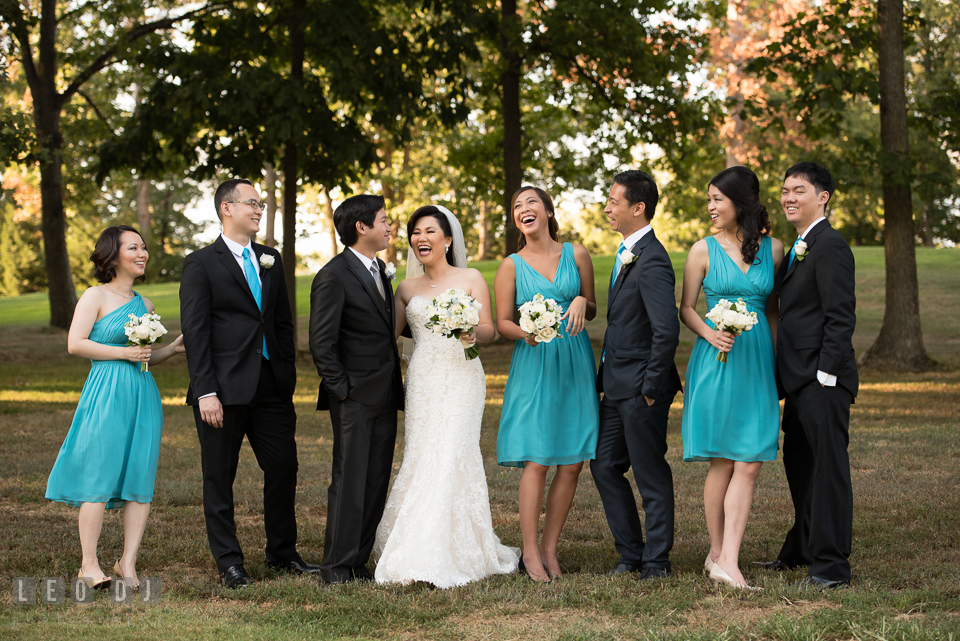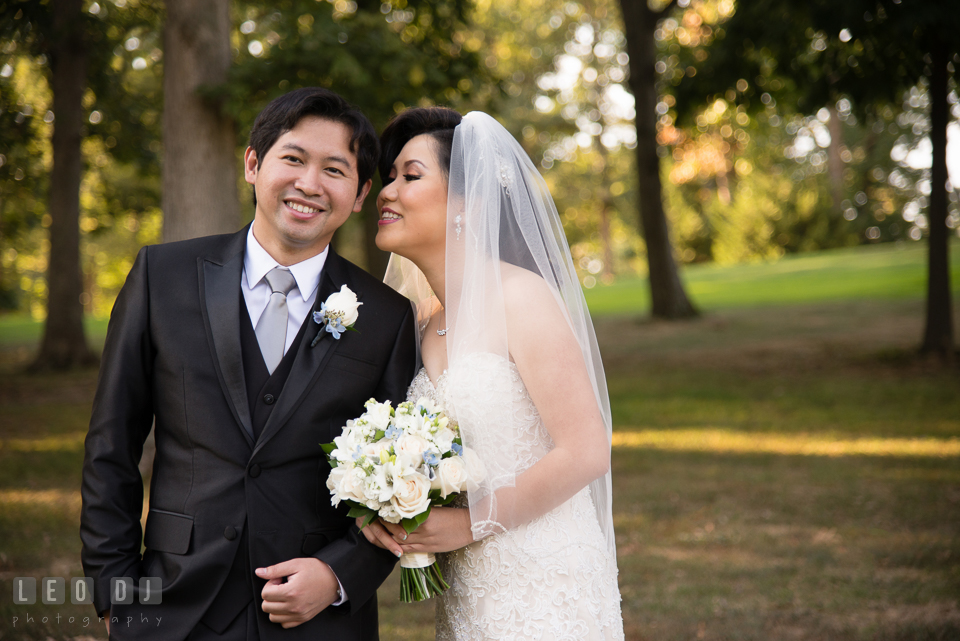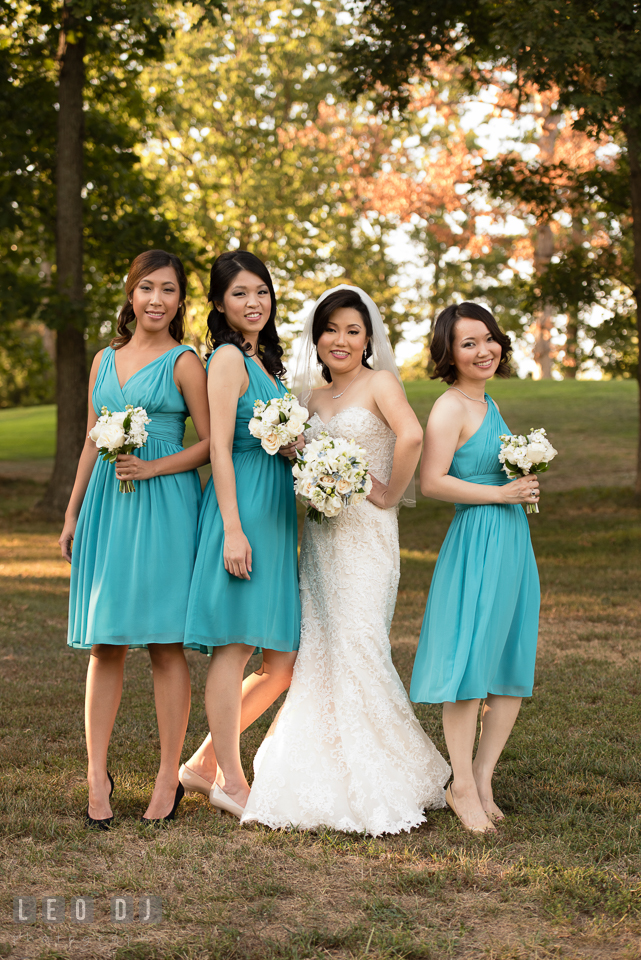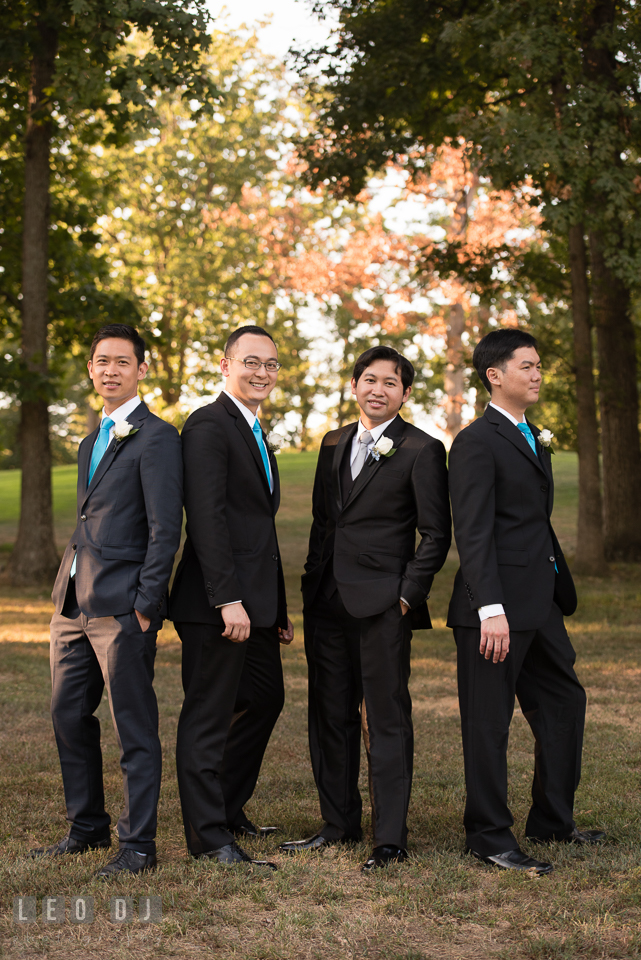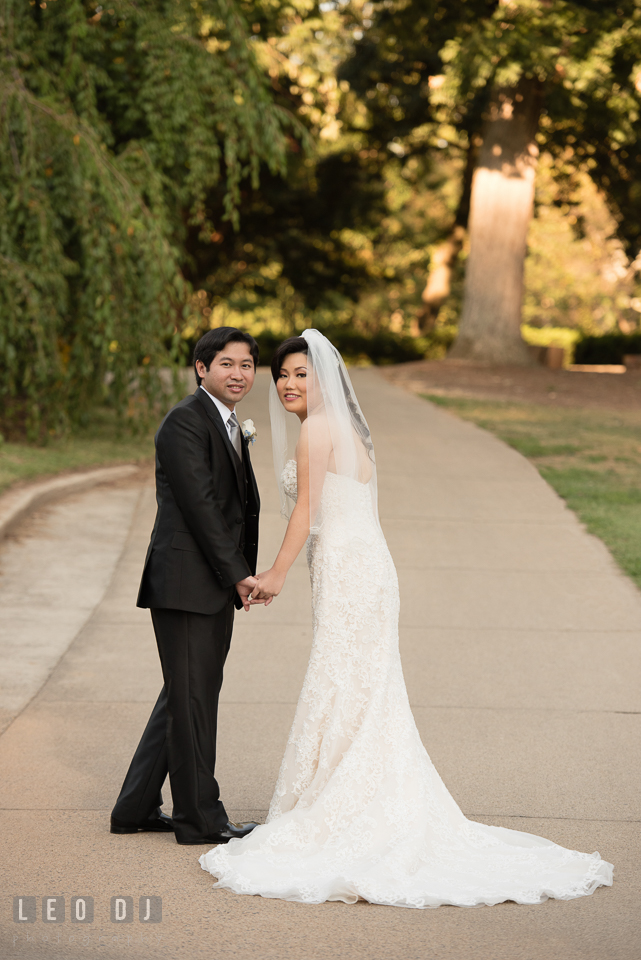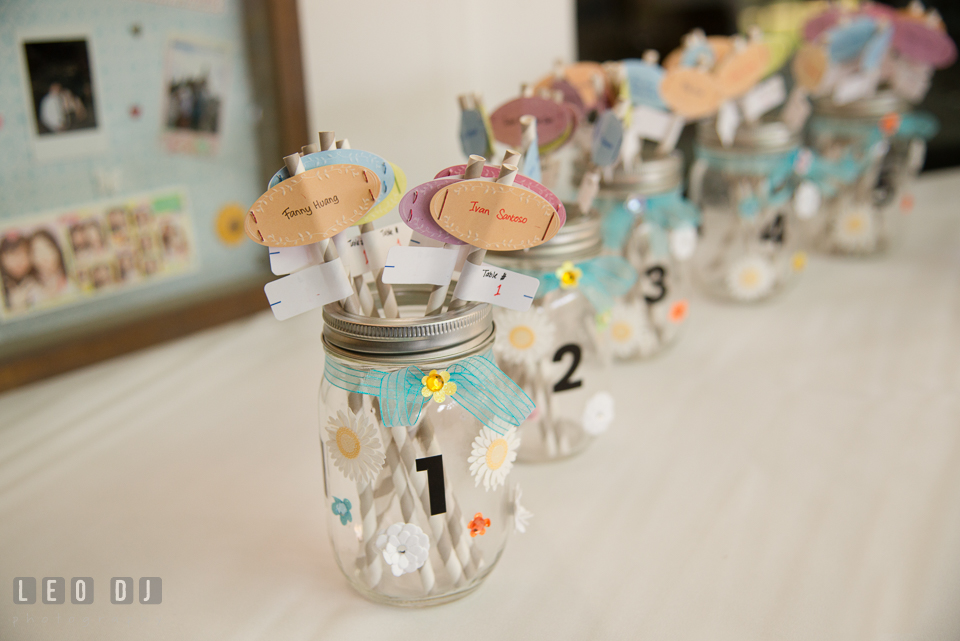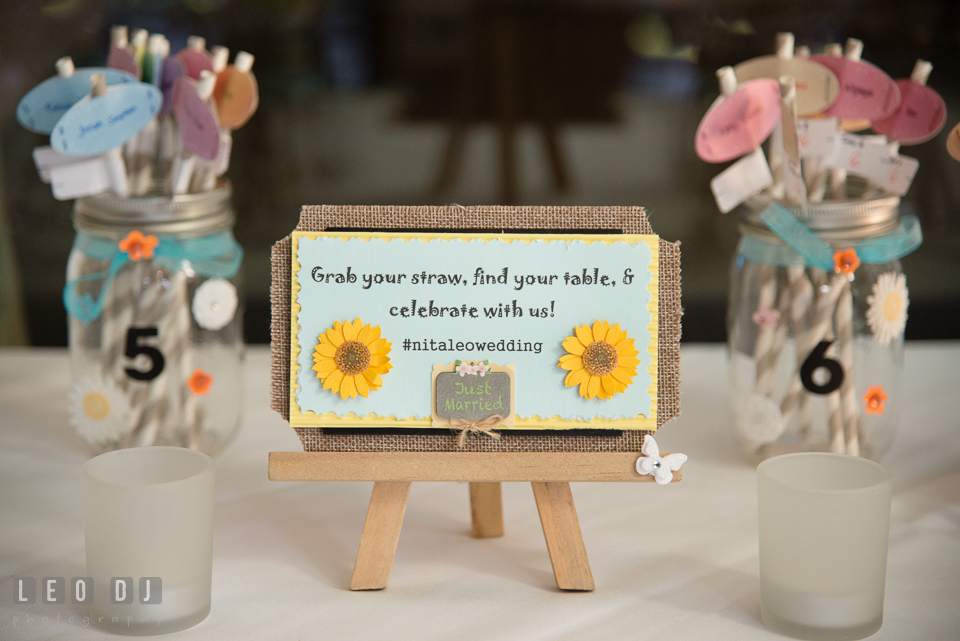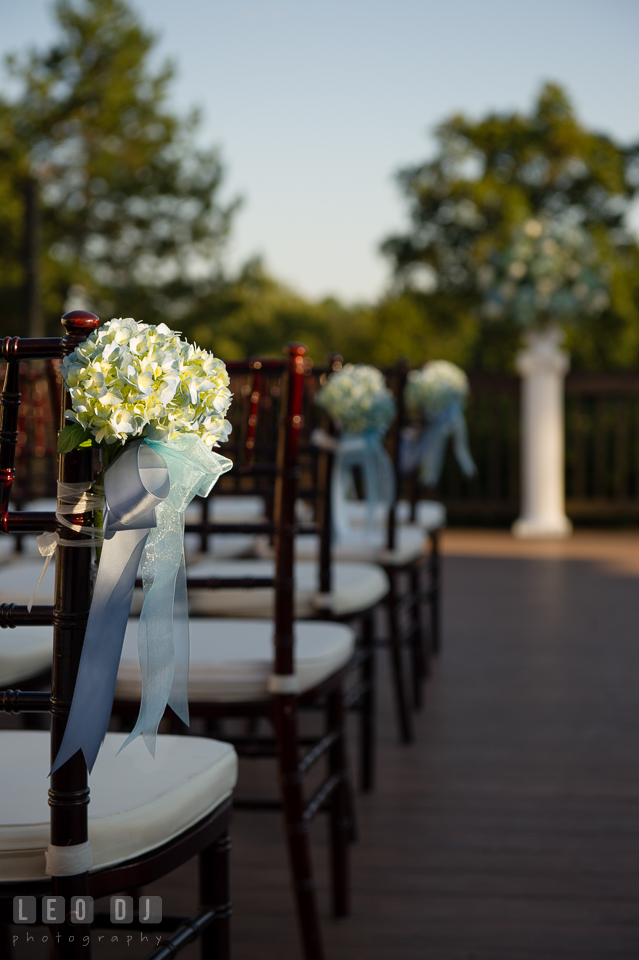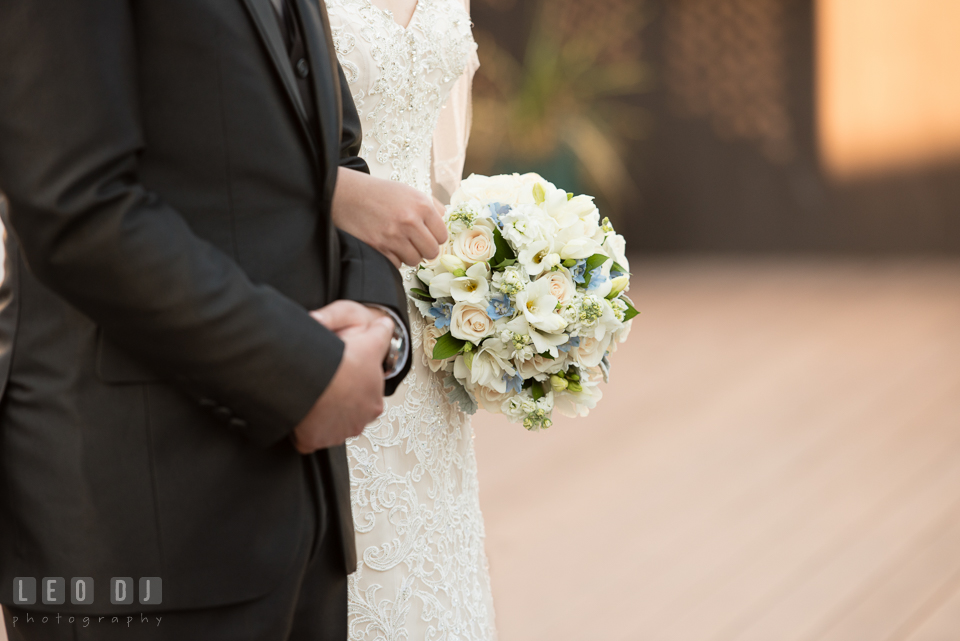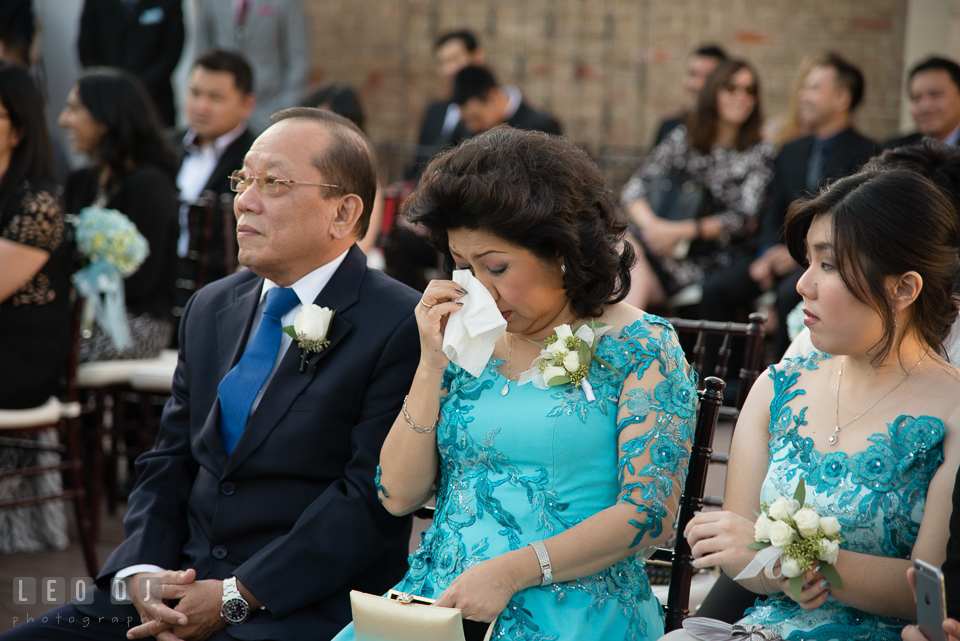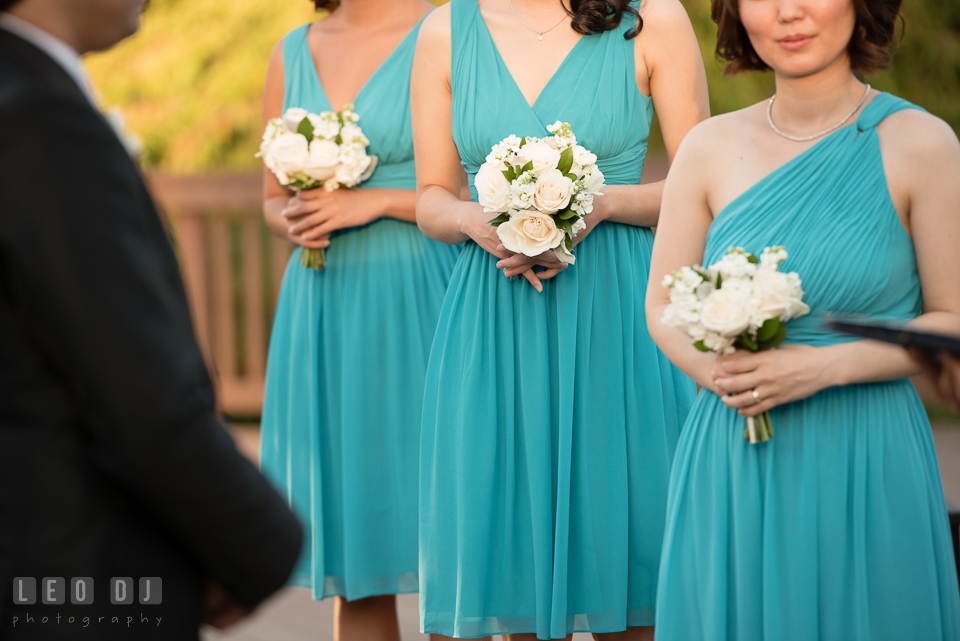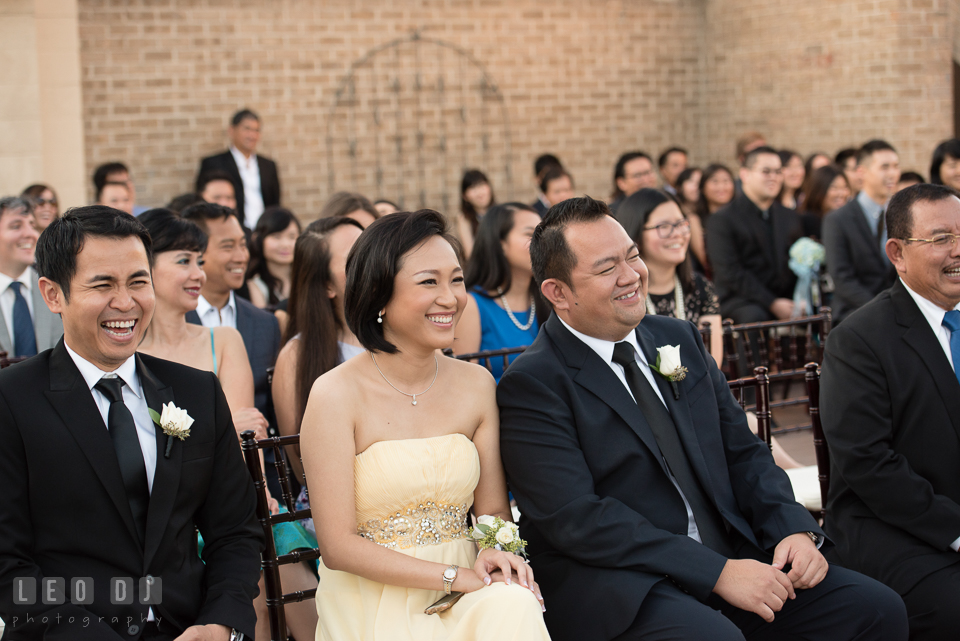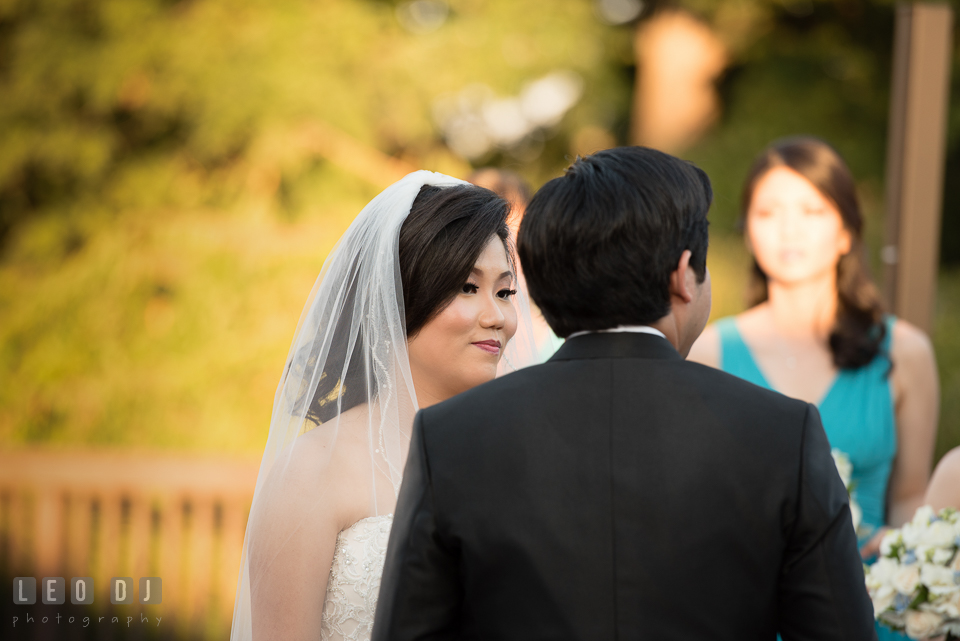 I love the way Leo and Nita looked at each other when they recited their wedding vows. 🙂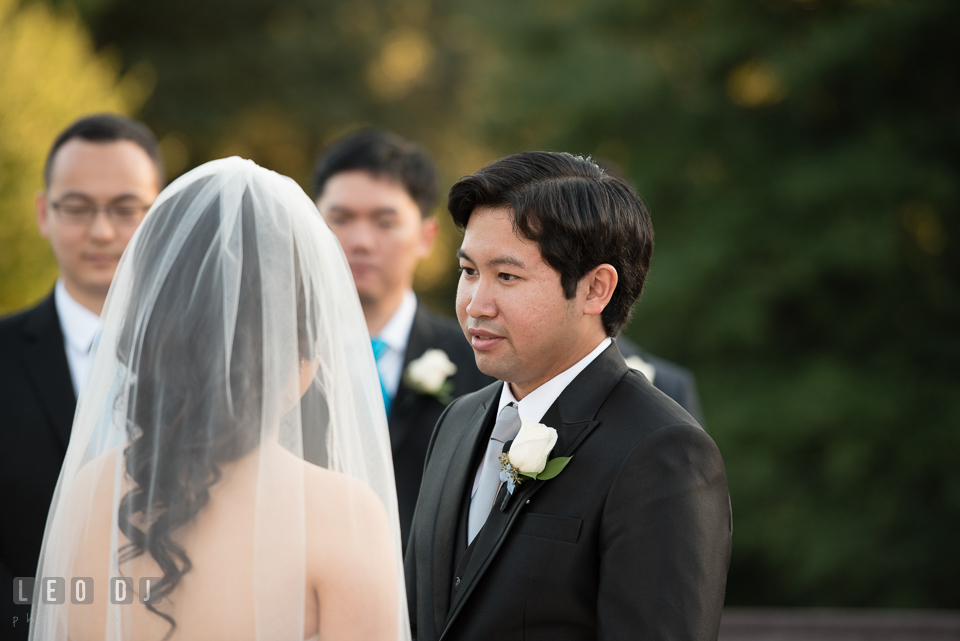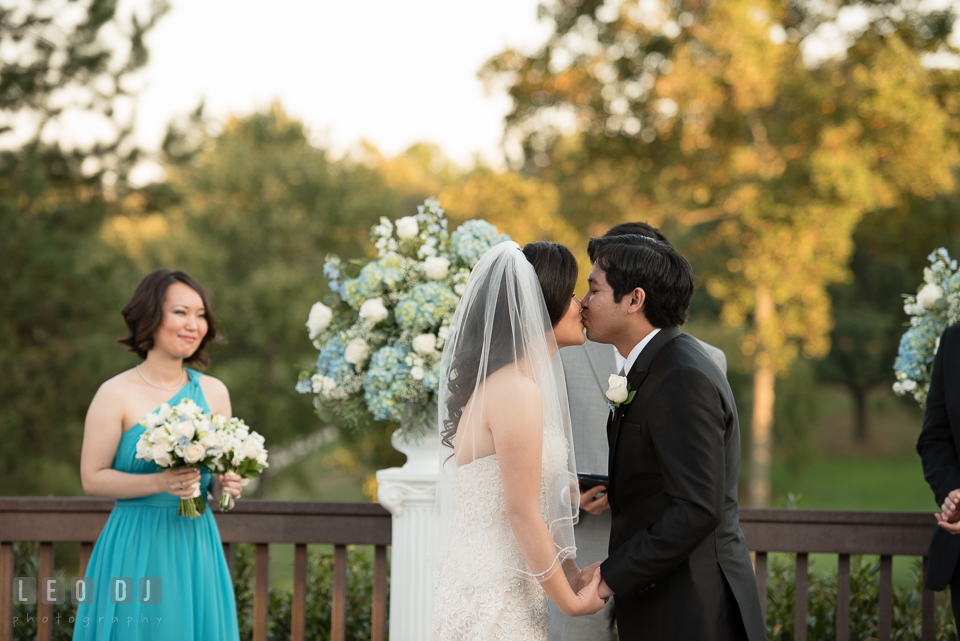 Unlike any typical weddings I have done, the Bride and Groom hugged their parents on their way out during the ceremony recessional.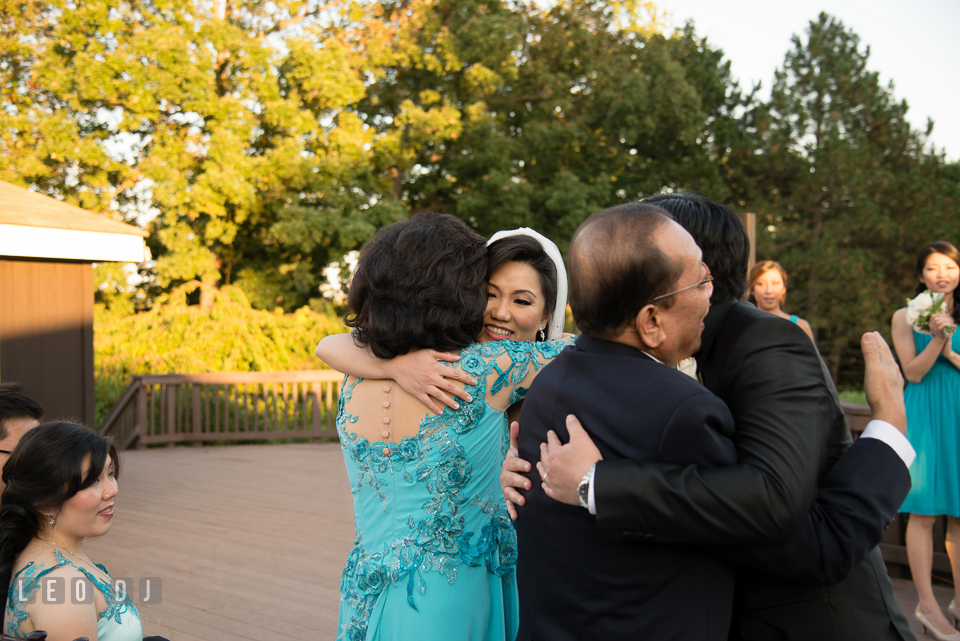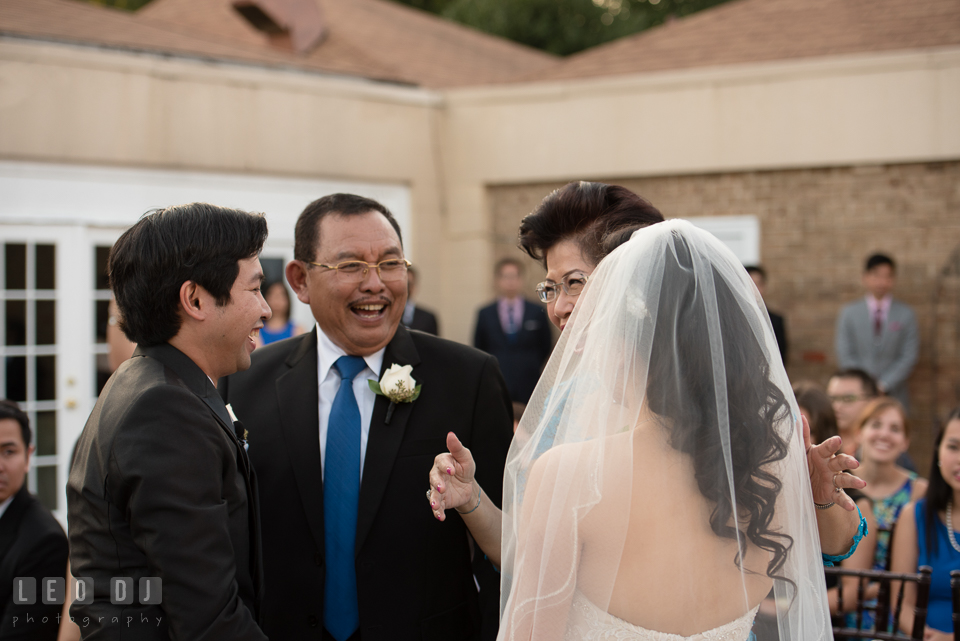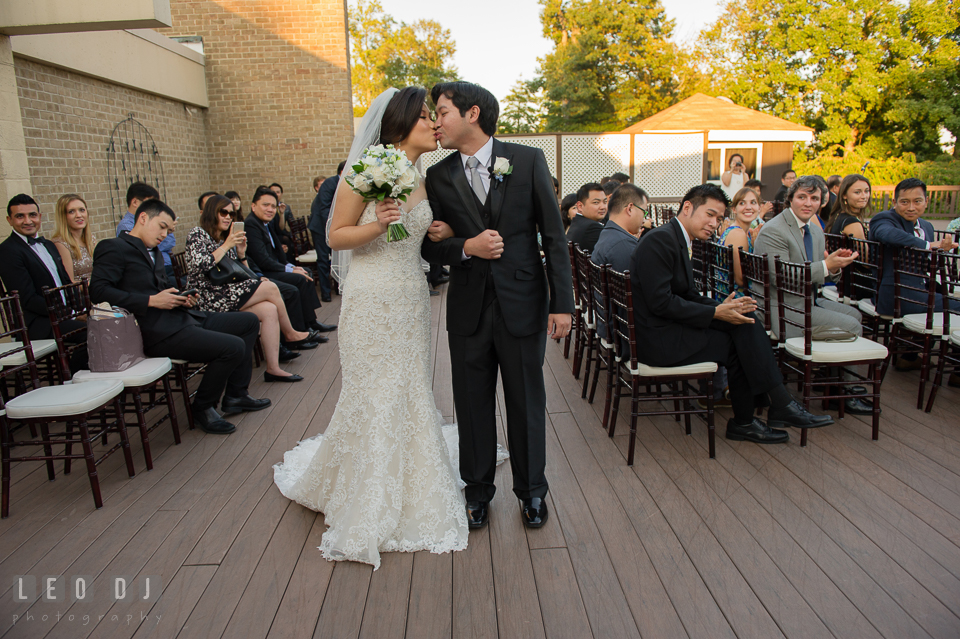 The gorgeous table centerpieces and flower decors at the ceremony site was designed by the talented florists from Maryam Flowers.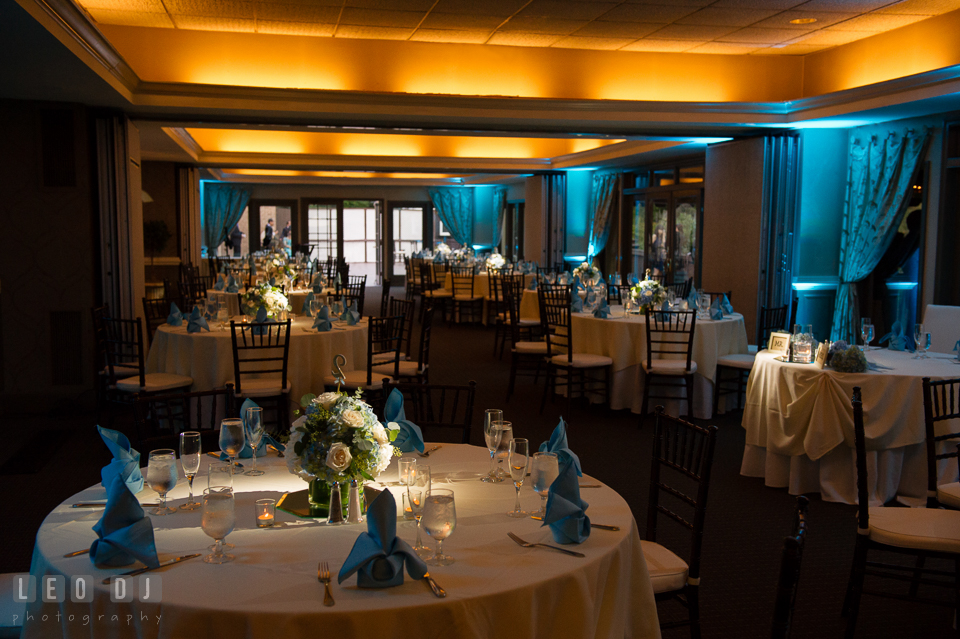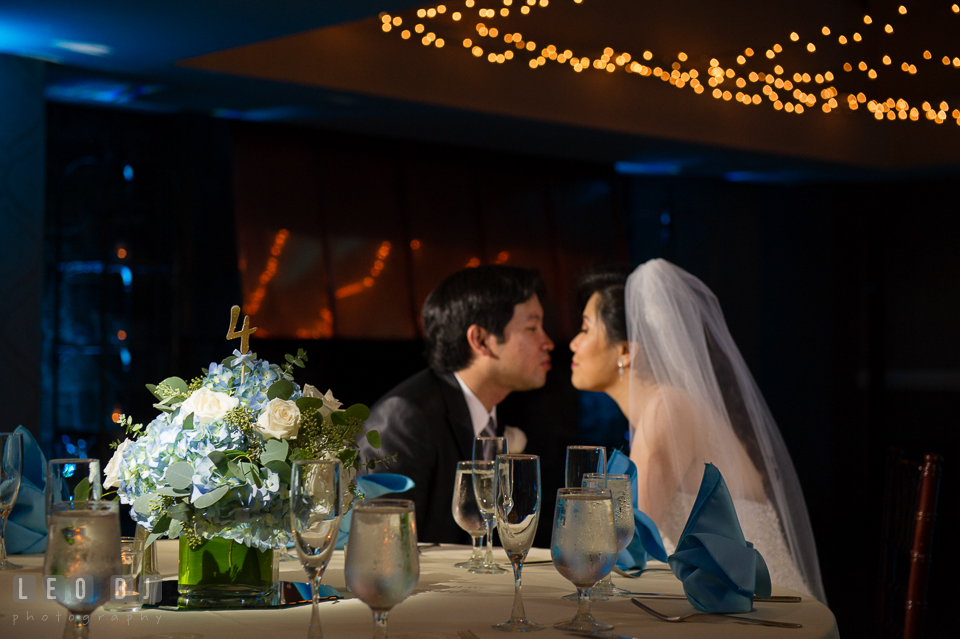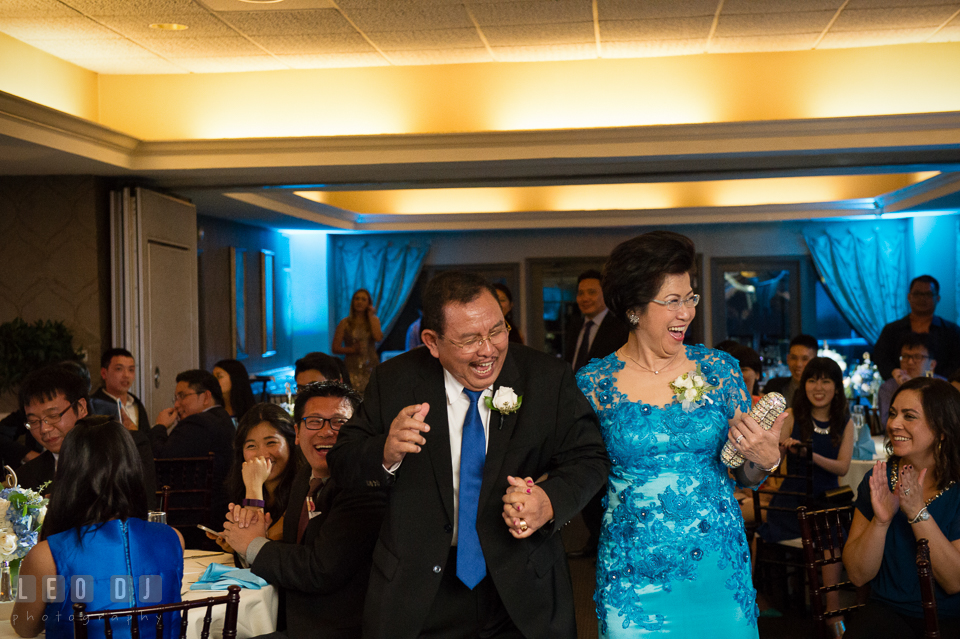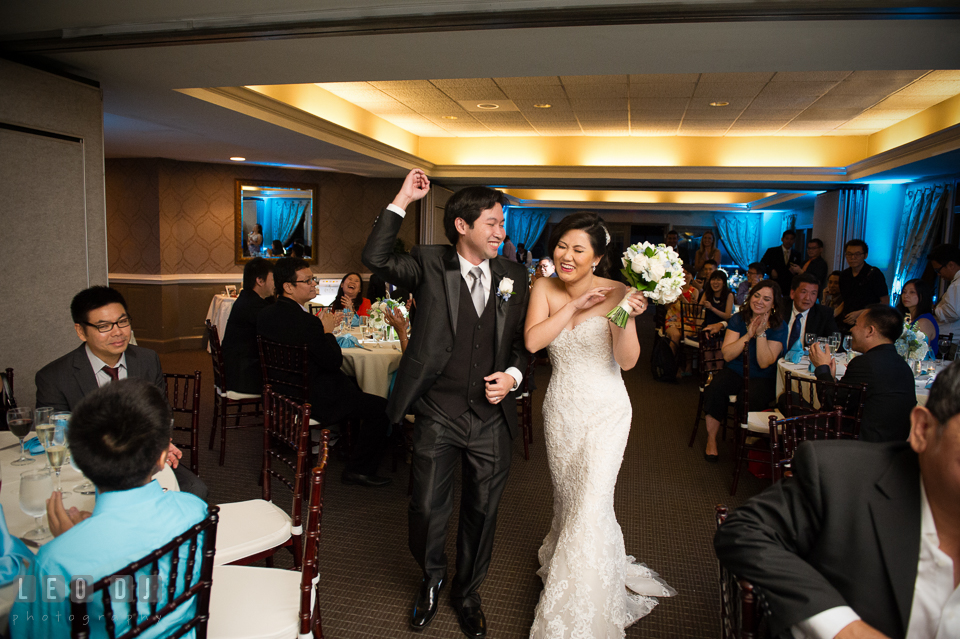 After the fun introduction by DJ John Howard from A2Z Music Factory, the Bride and Groom finally get to do their first dance as husband and wife. 🙂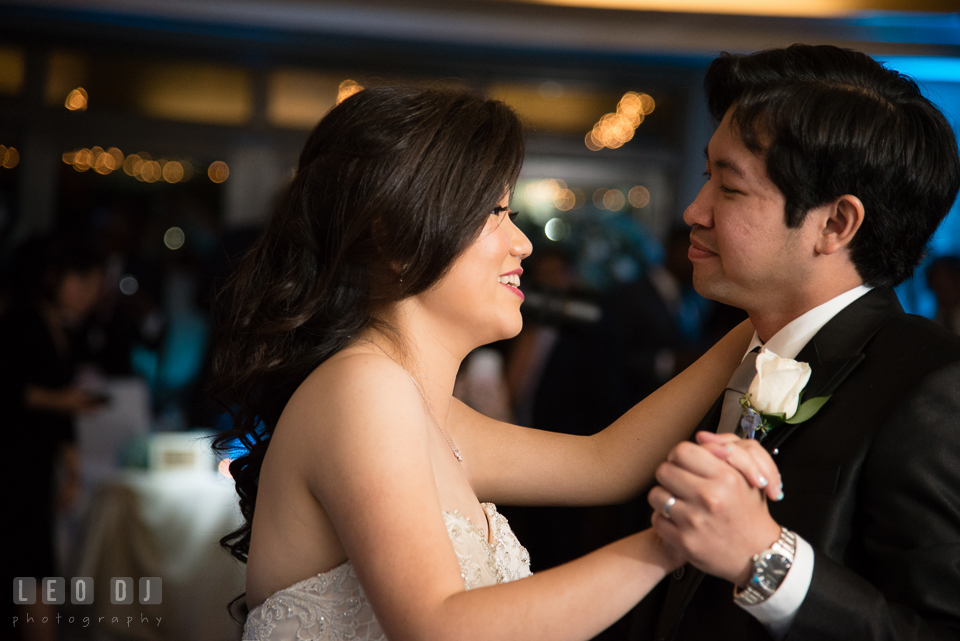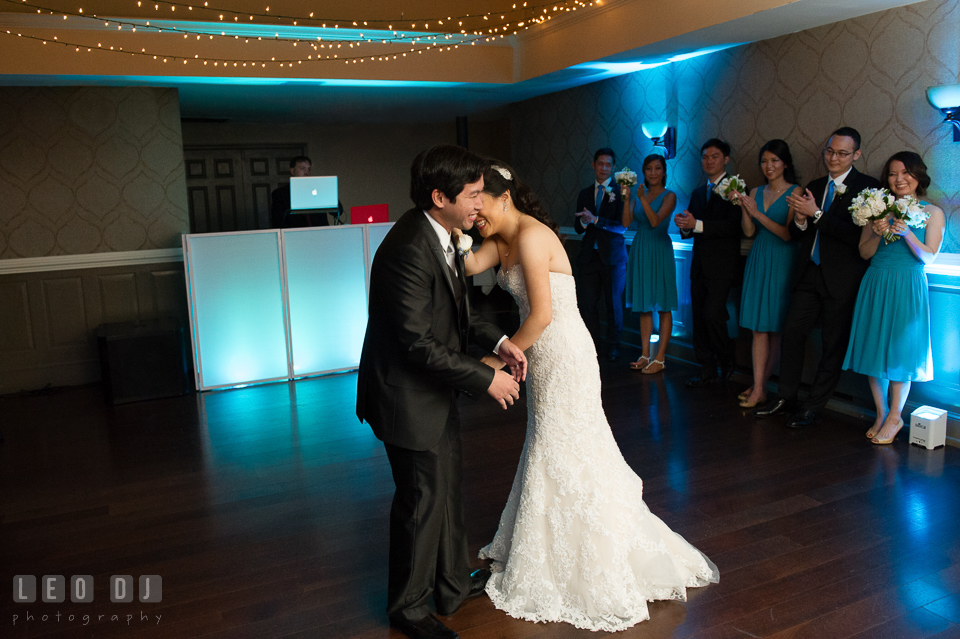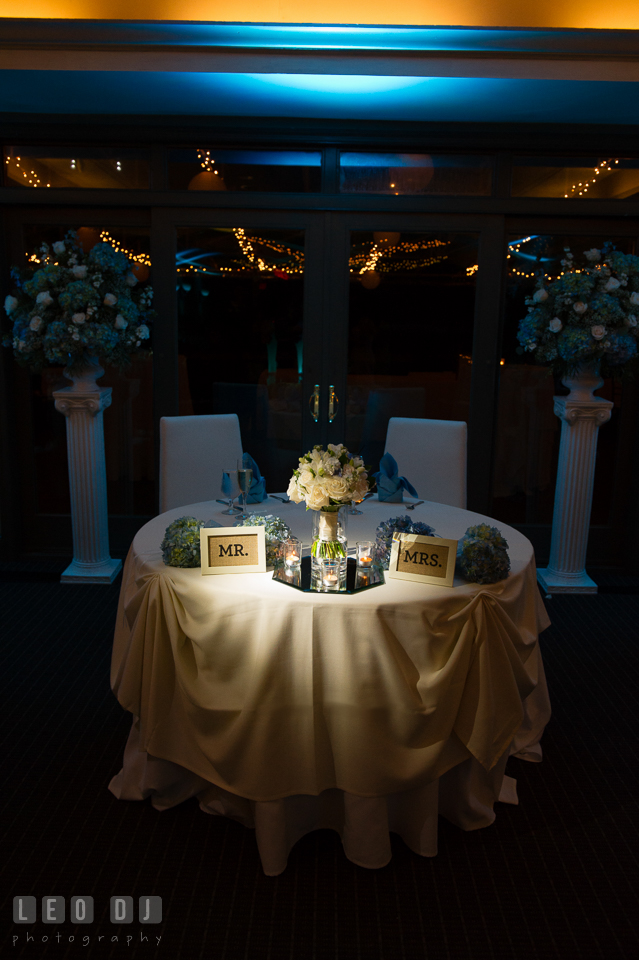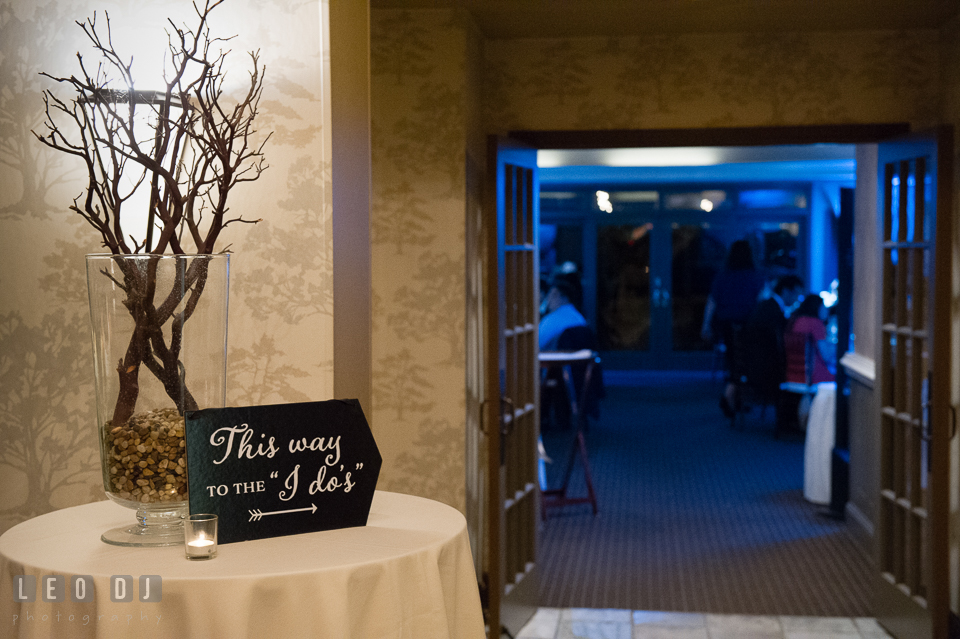 The delicious three-tiered wedding cake was created by Sweet Ladies Bakery.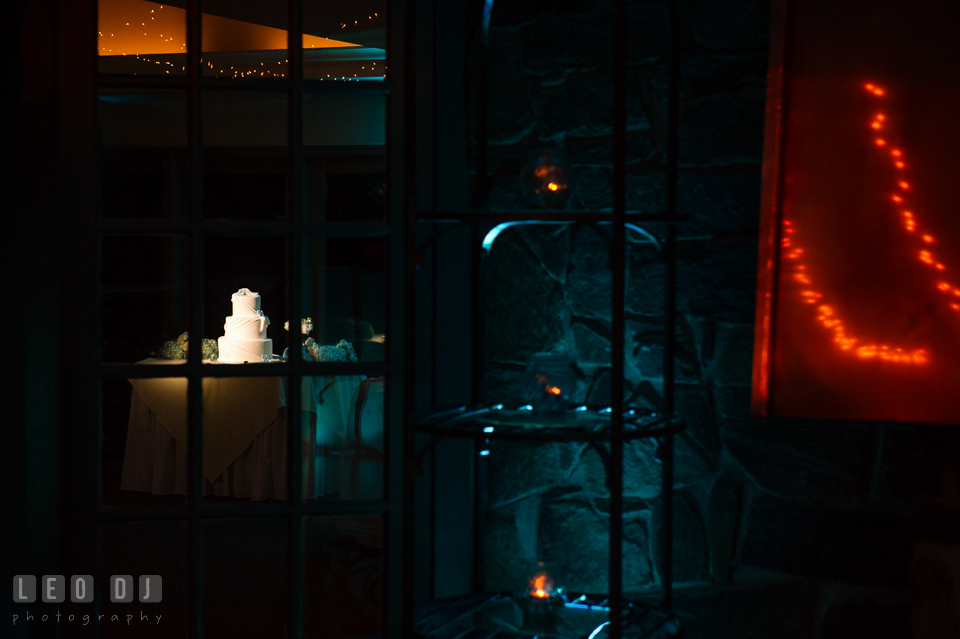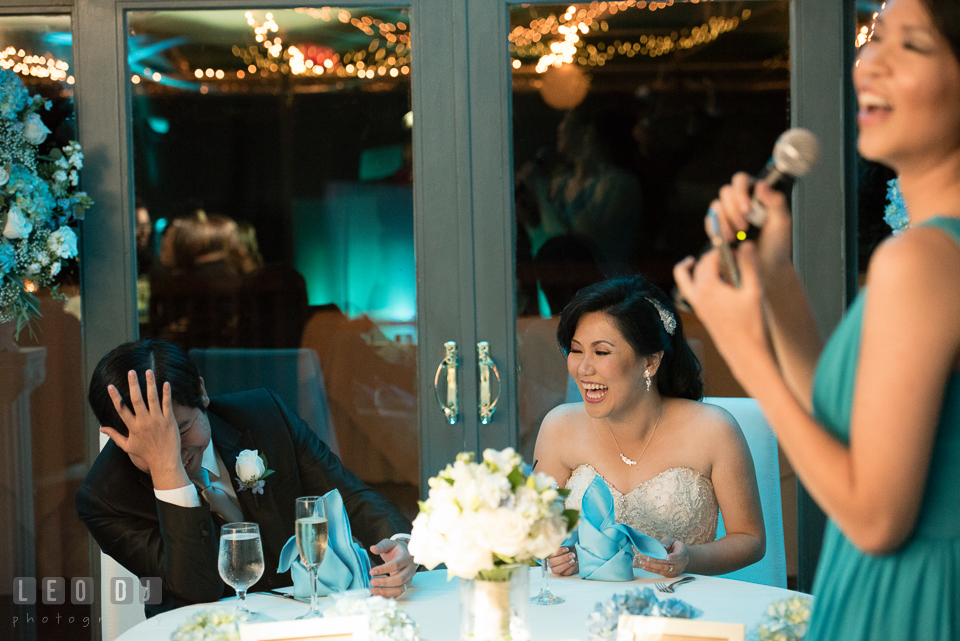 There were so many laughters during the toast speeches by the Maid of Honor and Best Man. Both recounted funny memories they had with the Bride and Groom.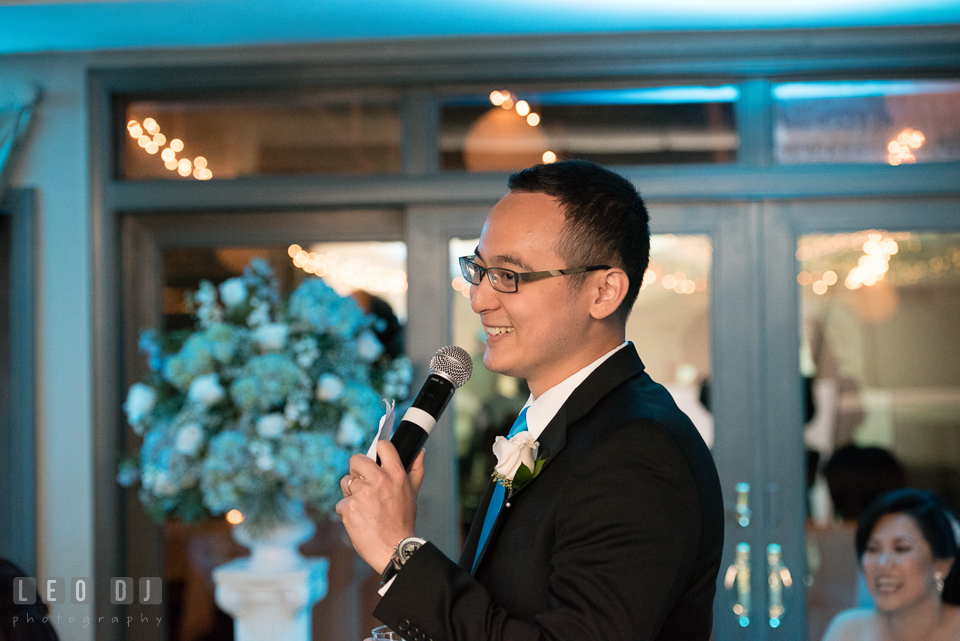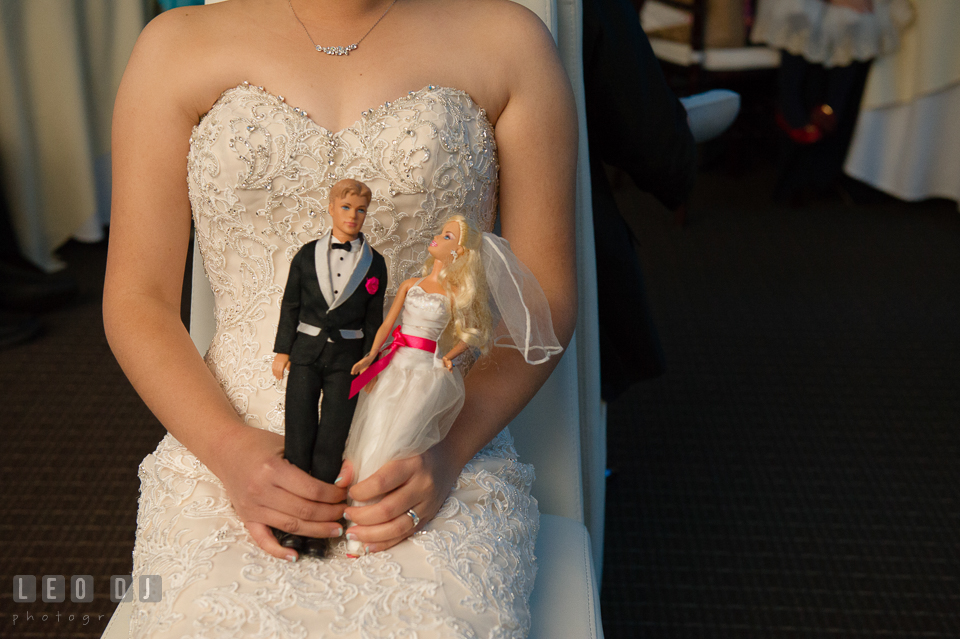 I'm sure you're all familiar with the Bride and Groom shoe game. Leo and Nita were playing the same game but opted to use dolls instead so they did not have to remove their shoes. What a brilliant and cute improvisation!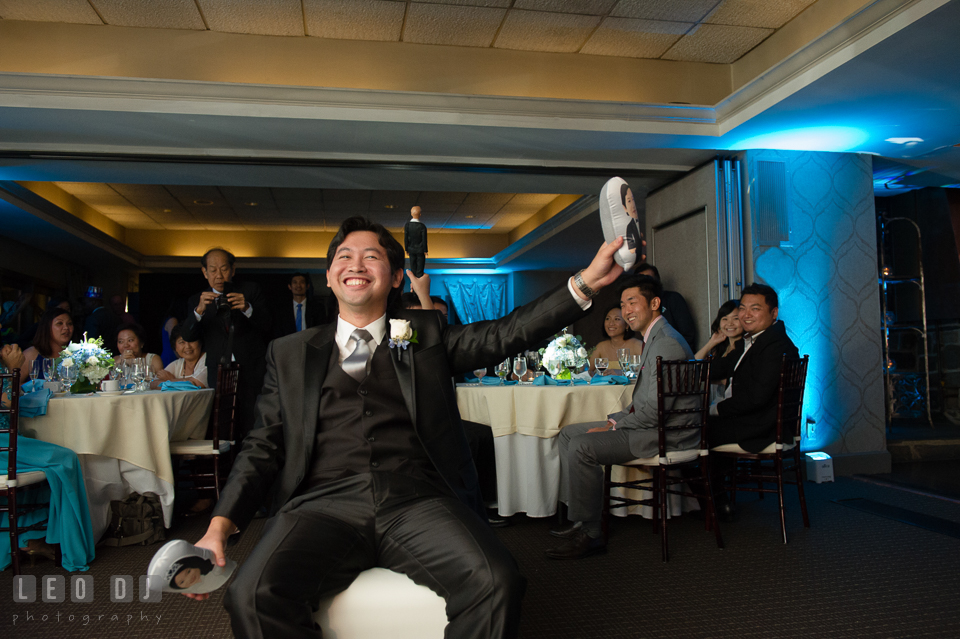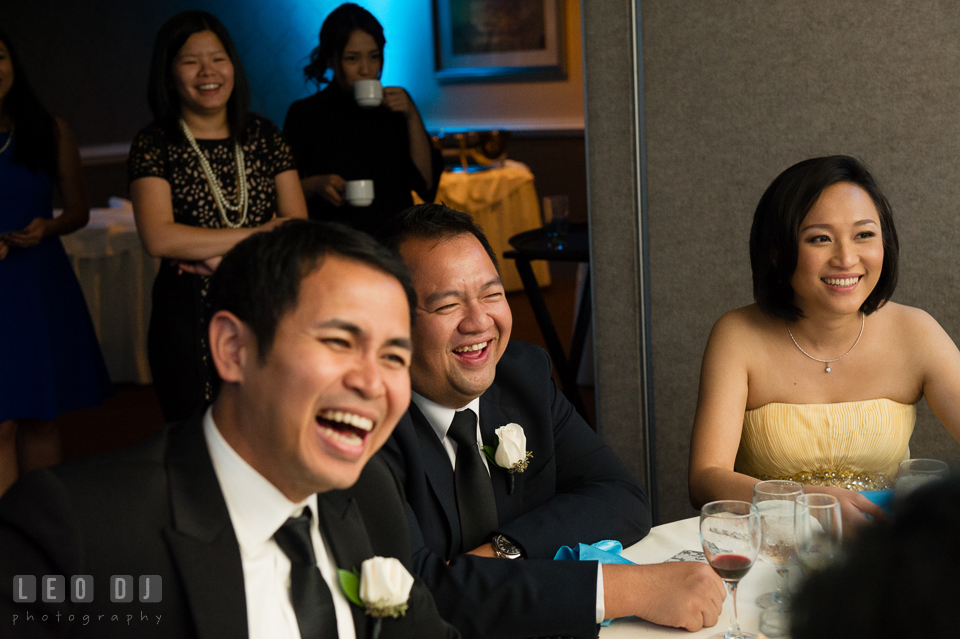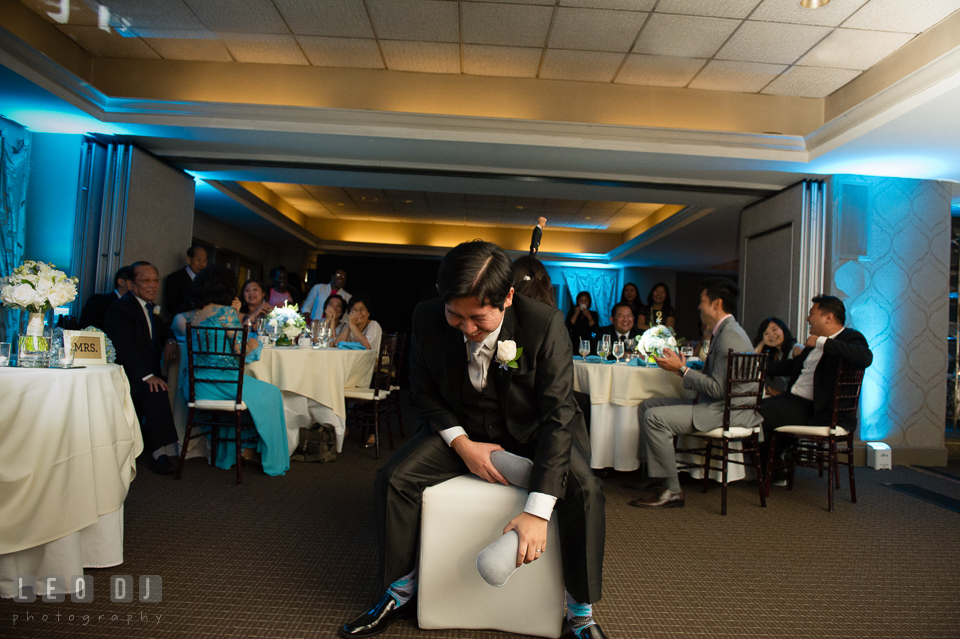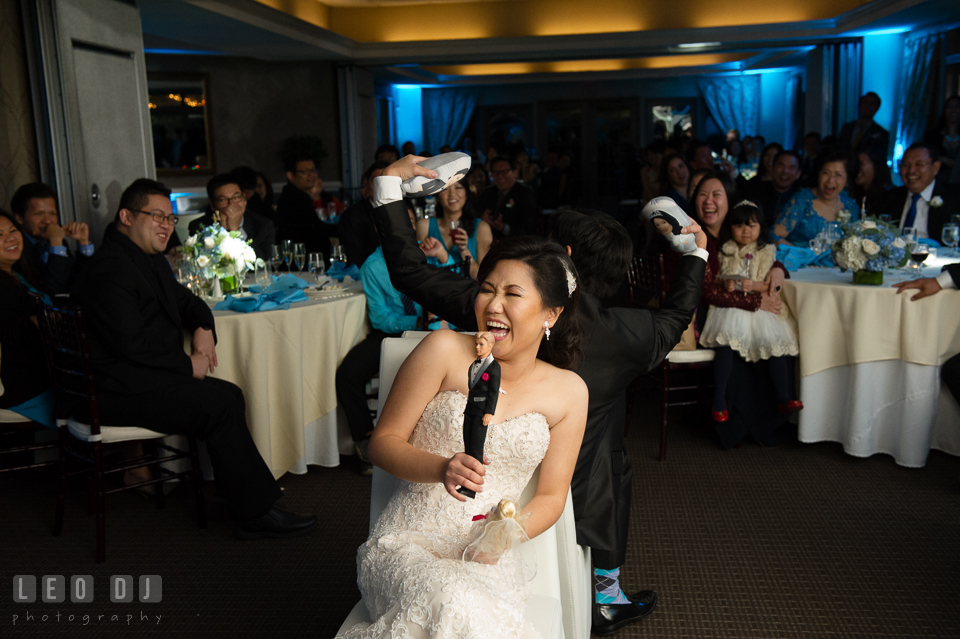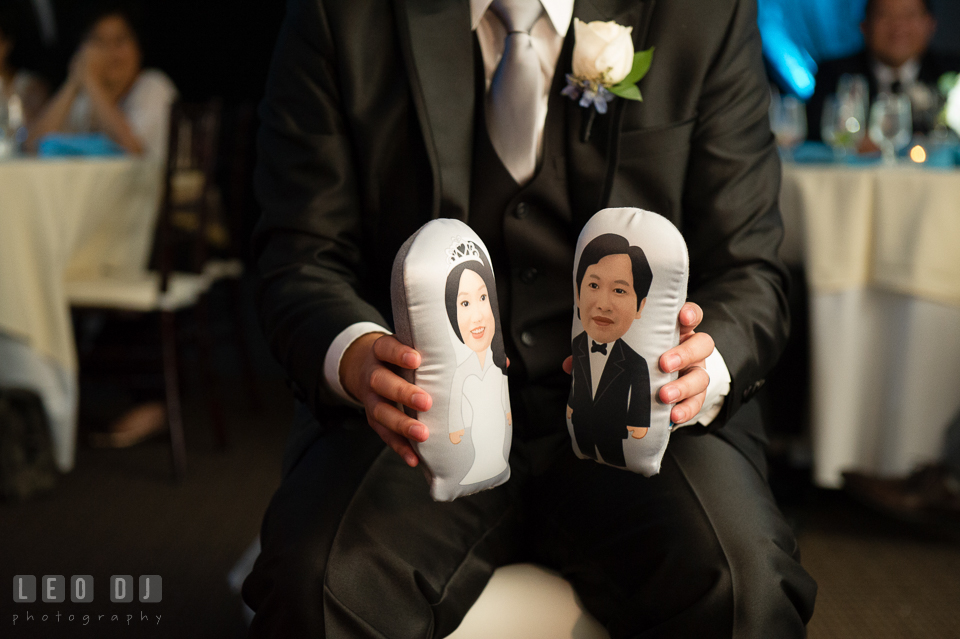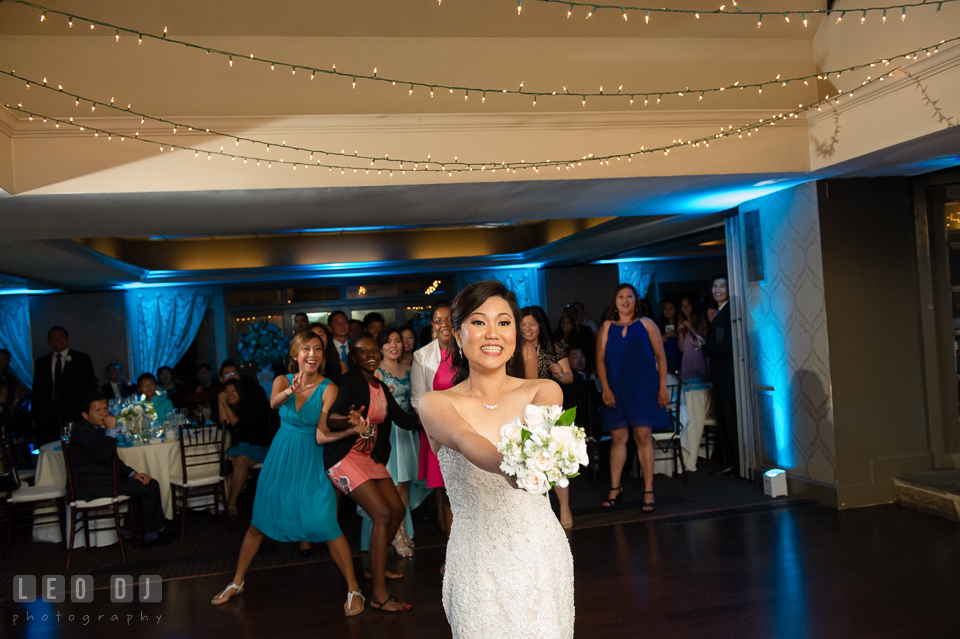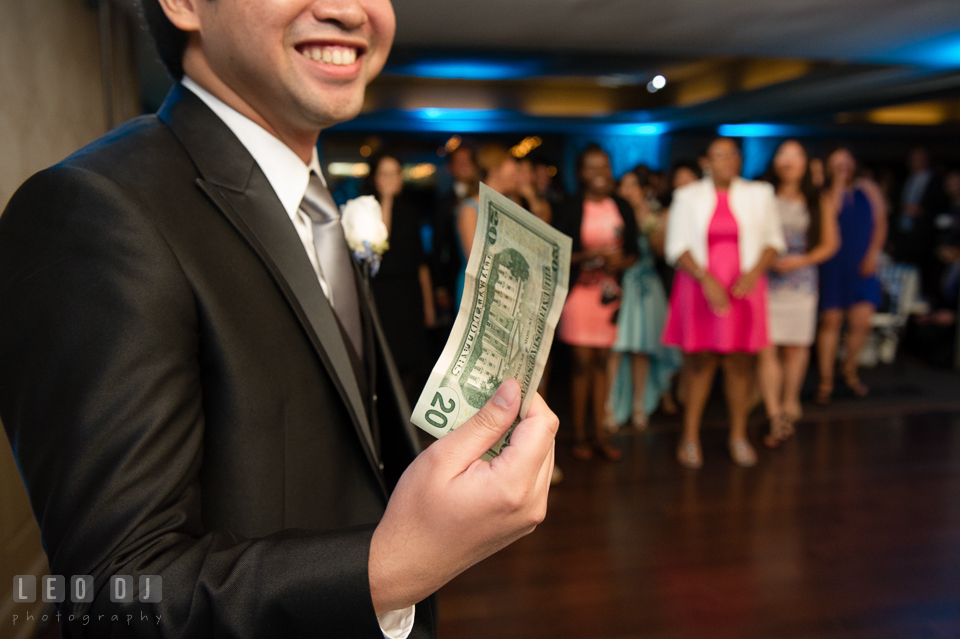 To make the bouquet toss more interesting, the newlyweds put a $20 bill inside the bouquet!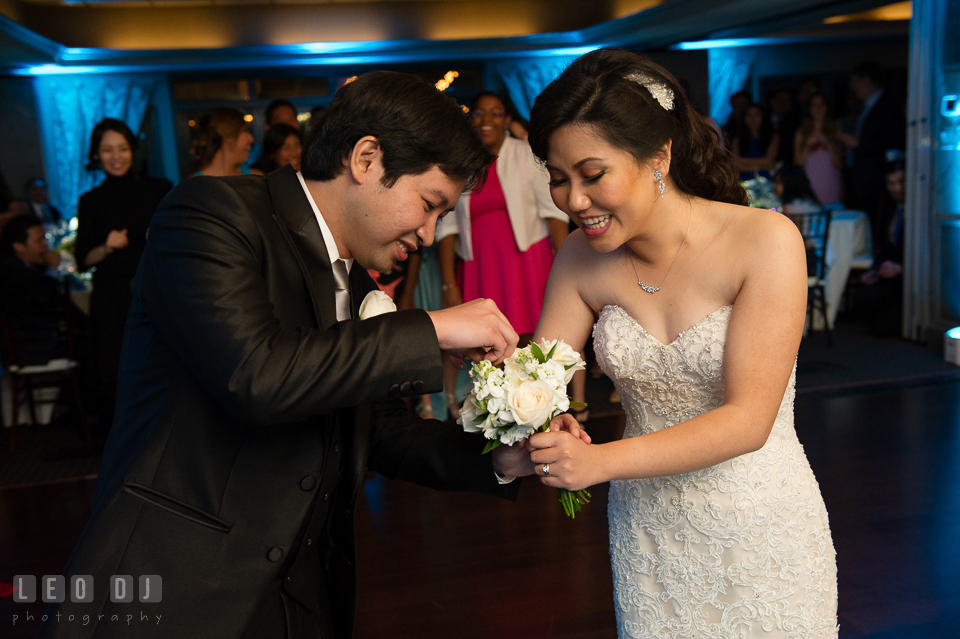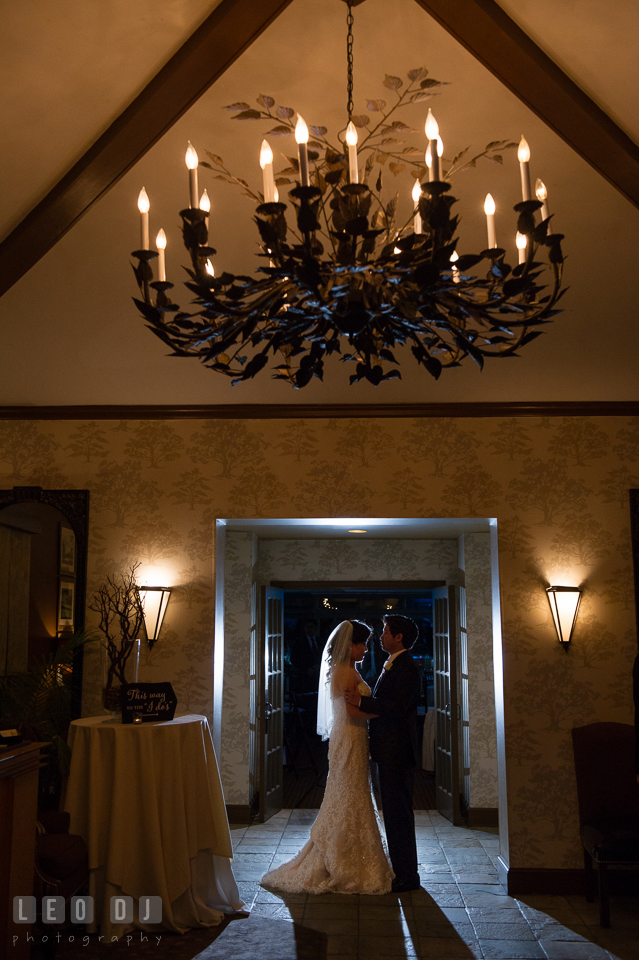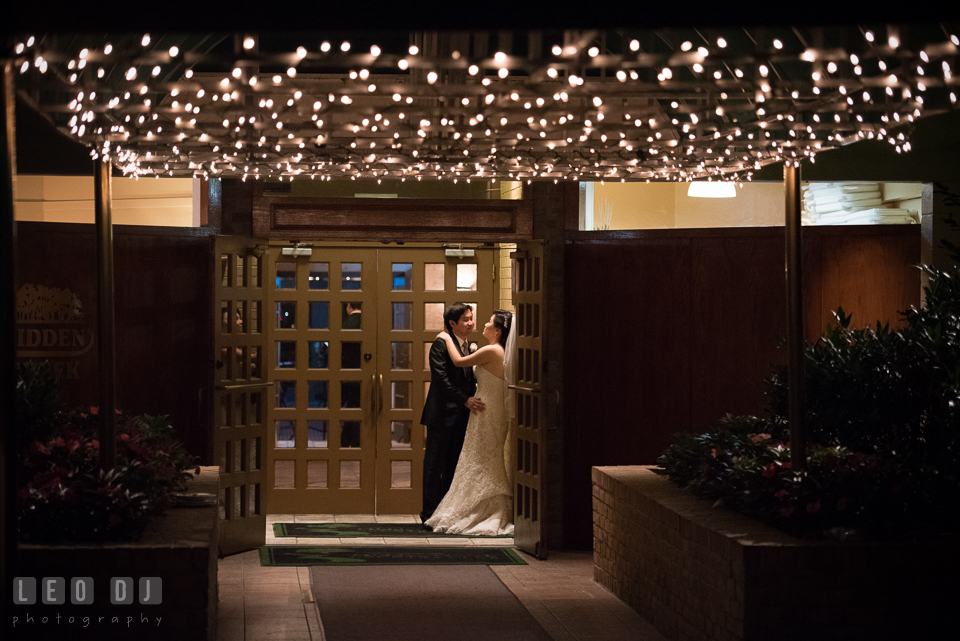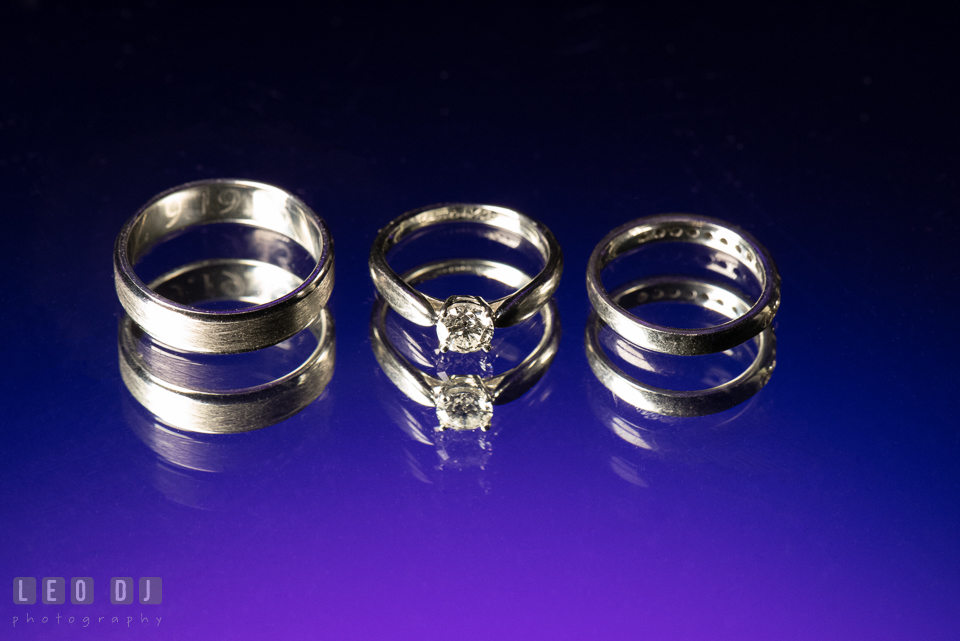 They ended the memorable celebration night with a grand sparkling exit.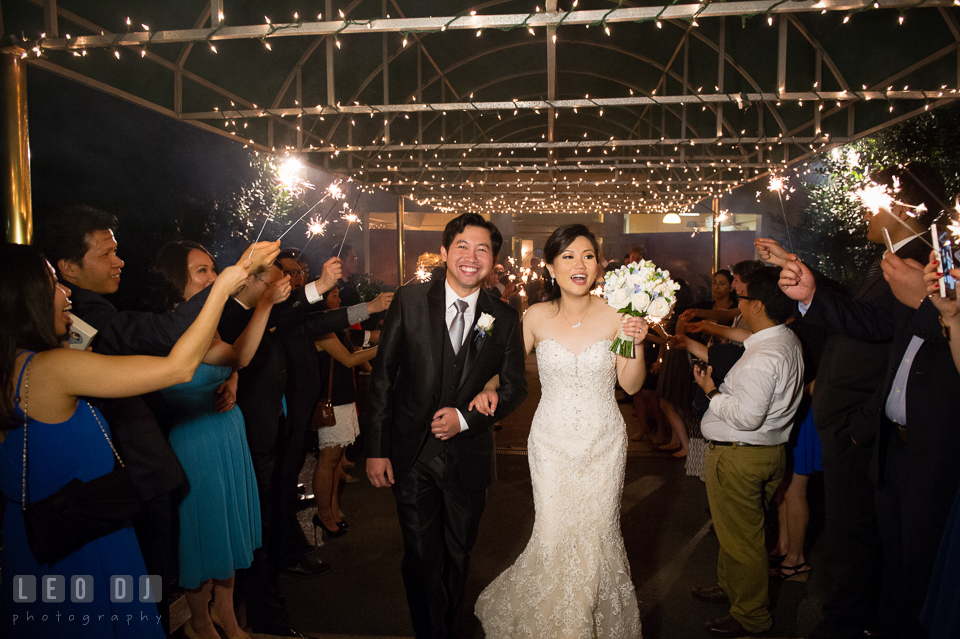 Congratulations Nita and Leo!
May you live happily ever after! 🙂
Leo Dj
—
Vendors
Venue, Catering and Photo booth: Hidden Creek Country Club, Reston, VA | Coordinator: Annette Armitage, Hidden Creek Country Club | Hotel: Sheraton Hotel, Reston, VA | Officiant: Kenji Adachi | Make up for bride and mothers: Imelda Kodrata | Make up for bridesmaids: Flow Blow Dry Bar | Hair: same with make-up | Bride's dress: Elegance by Roya, designed by Sottero and Midgley | Groom's suit: Harry Palmer | Florist: Maryam Flowers | Decorations: DIY | Cake: Sweet Ladies Bakery | DJ: John Howard, A2Z Music Factory | Lighting: A2Z Music Factory | Wedding invitations: Mihoshi Fukushima | Wedding favors: Fiorella Clay