It was fun when I did the engagement session at St. Michaels with Orioles Baseball themed gears for Karen and Ross. Little did I know that the wedding party was even better. It was a blast!
The Venue: The Oaks Waterfront Inn
Karen & Ross chose The Oaks Waterfront Inn due to its laid back, relaxed, and private feel. They wanted a beach wedding but somewhere that would be only theirs for the weekend. The couple immediately fell in love with the Inn and how peaceful and at ease they felt being there, with its stunning views and scenery from the water, to the dock, to the Inn itself. It was also wonderful having so many venues being served in one: reception/ceremony, food, drinks, and a place for the wedding party to stay. It just felt like them and they couldn't wait for their friends and family to see it on the big day.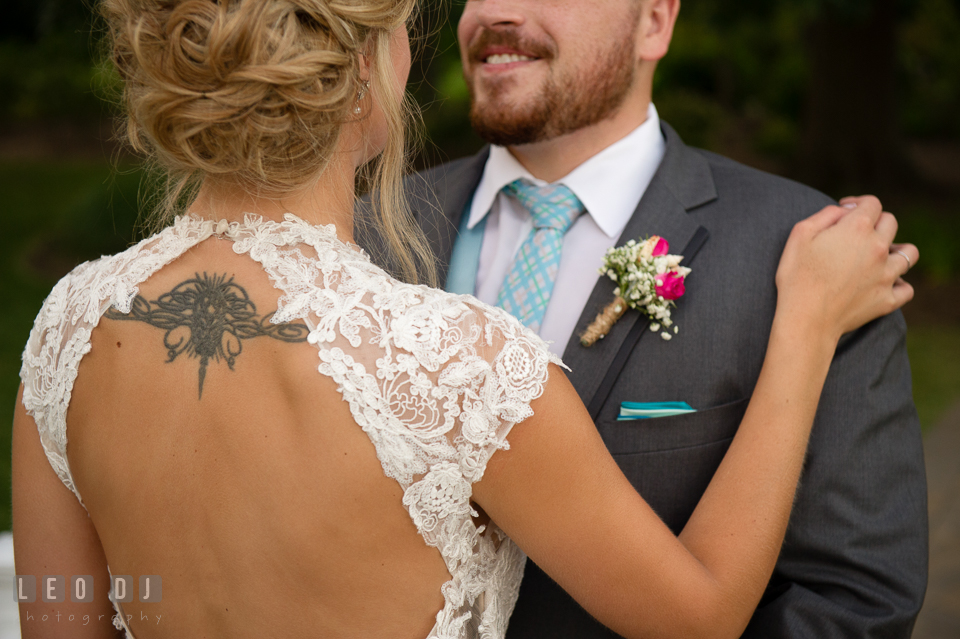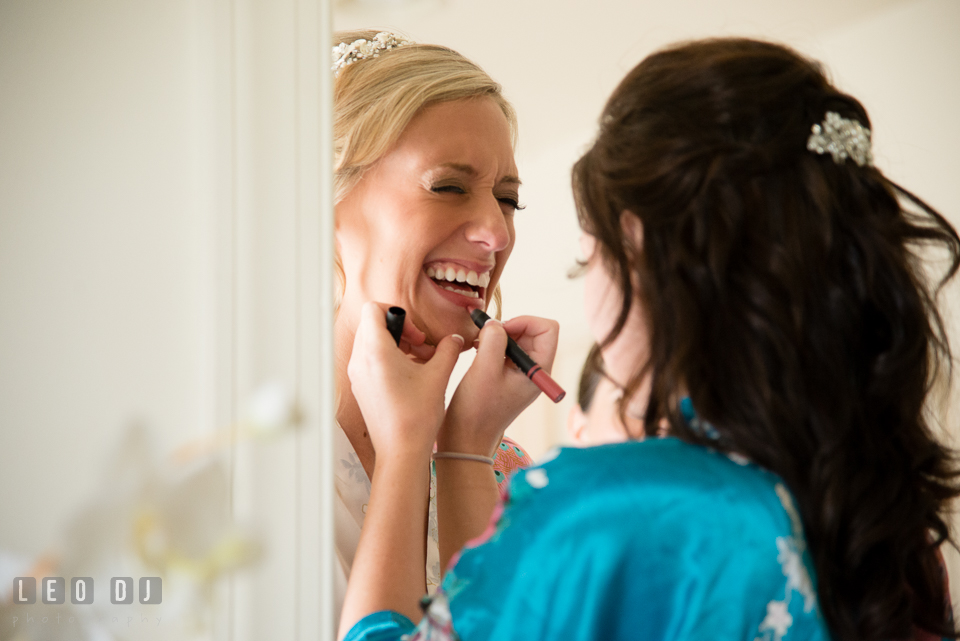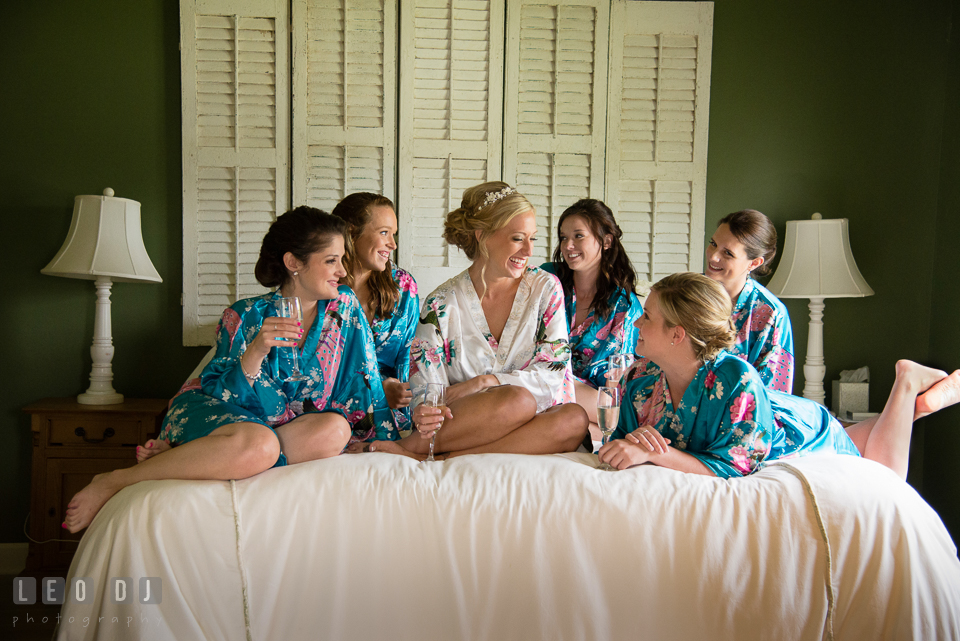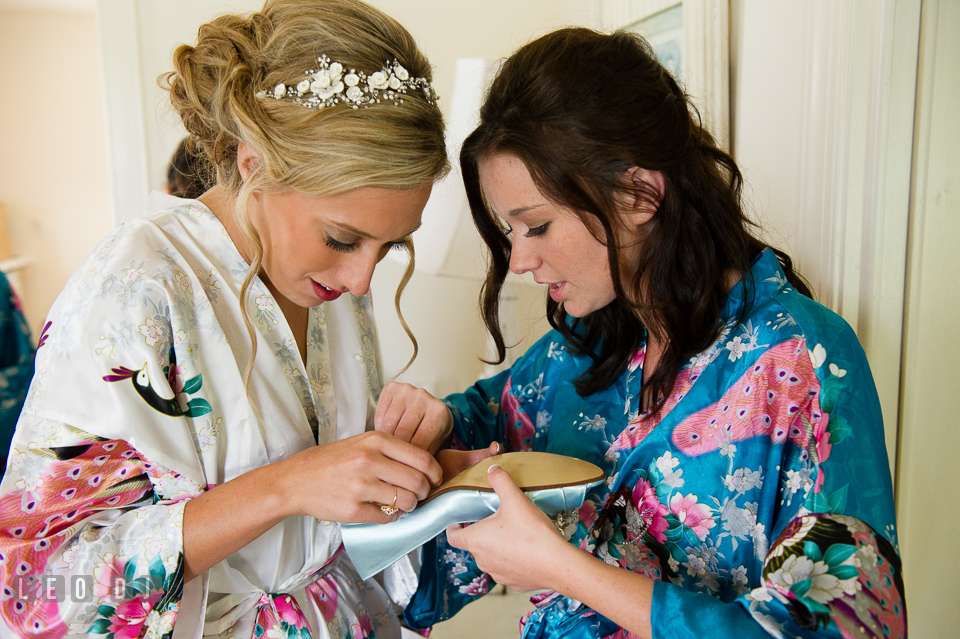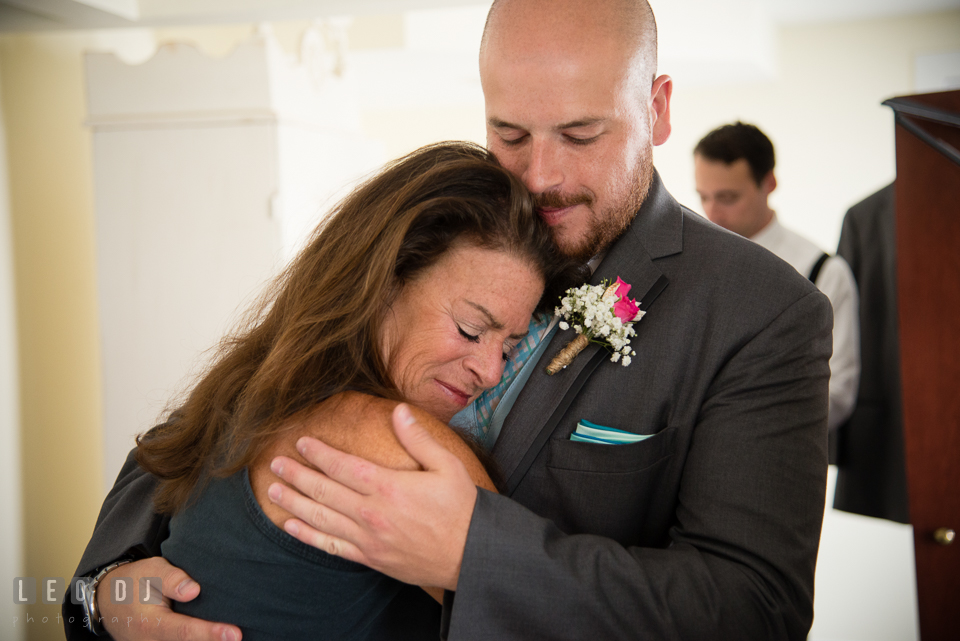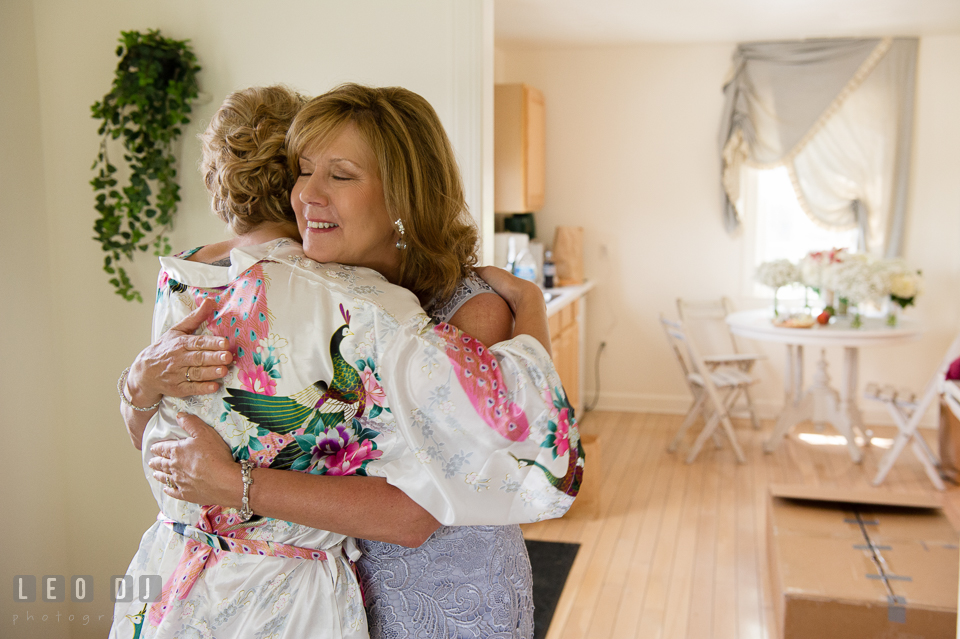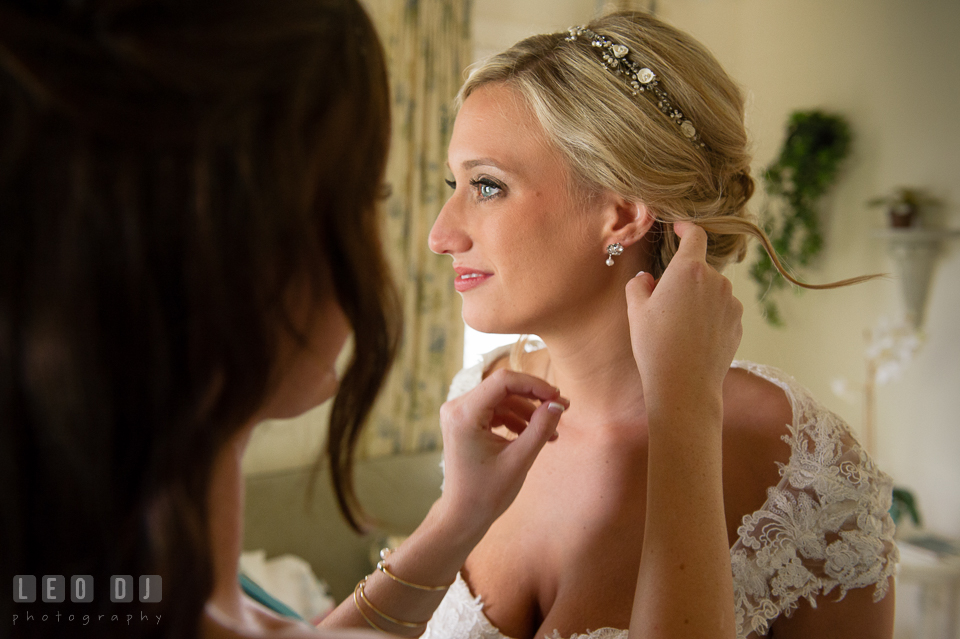 The beautifully laced wedding gown with open back by Wtoo from Love Bridal Couture complimented Karen's tattoo.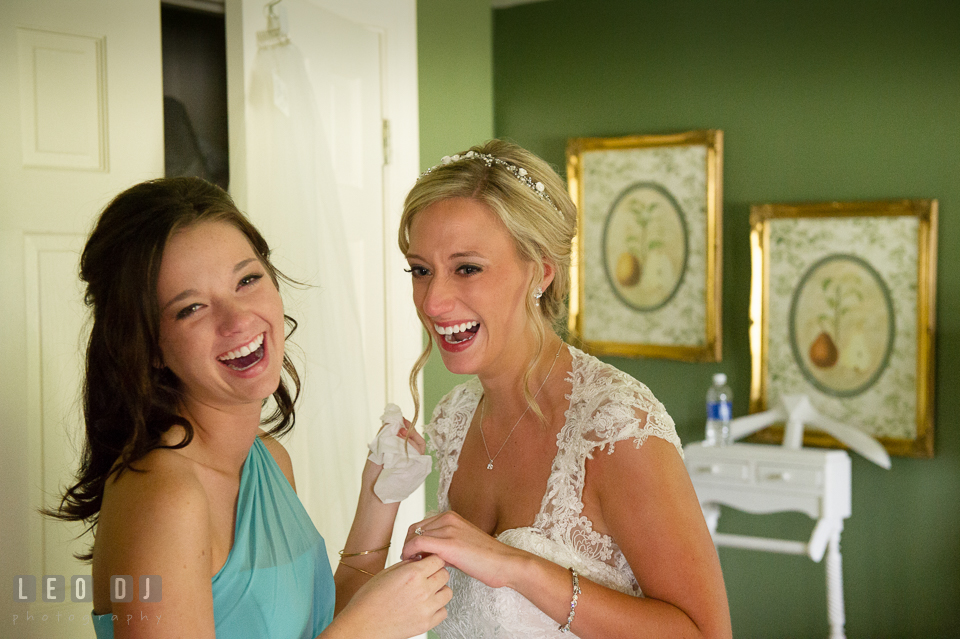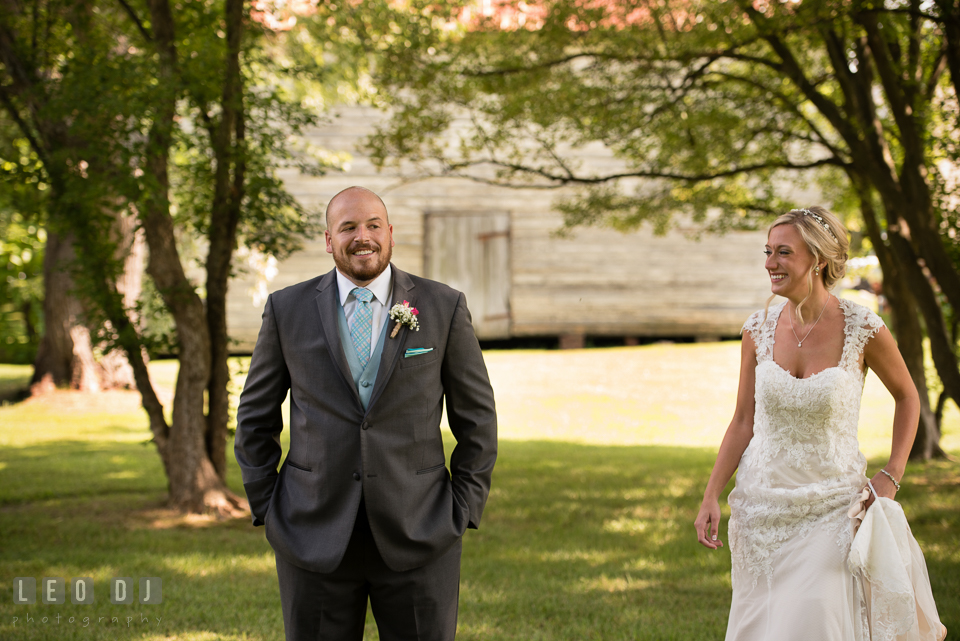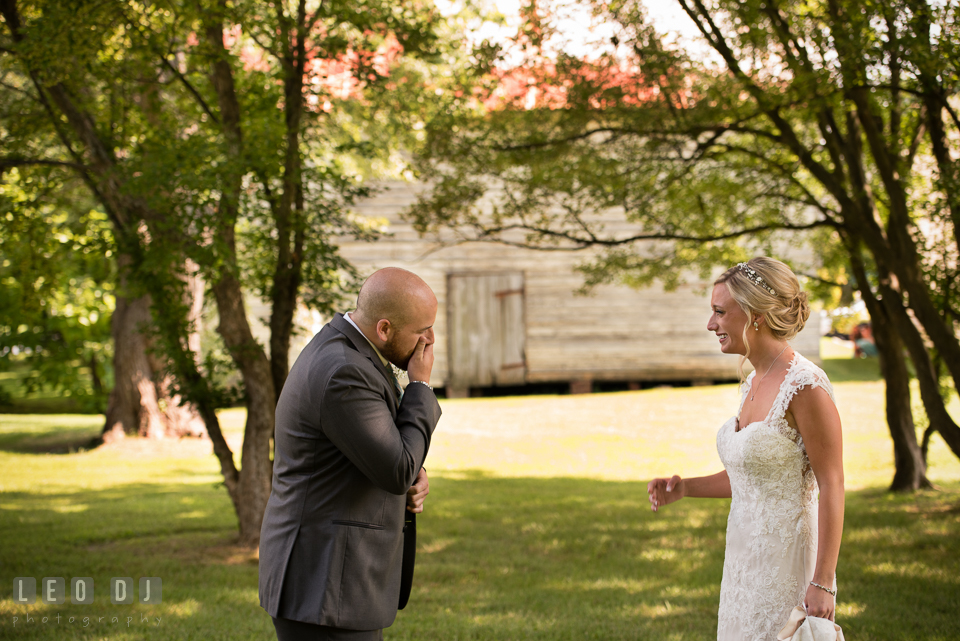 During the first look, Ross knelt and did another proposal but this time with beautiful earrings he bought for Karen.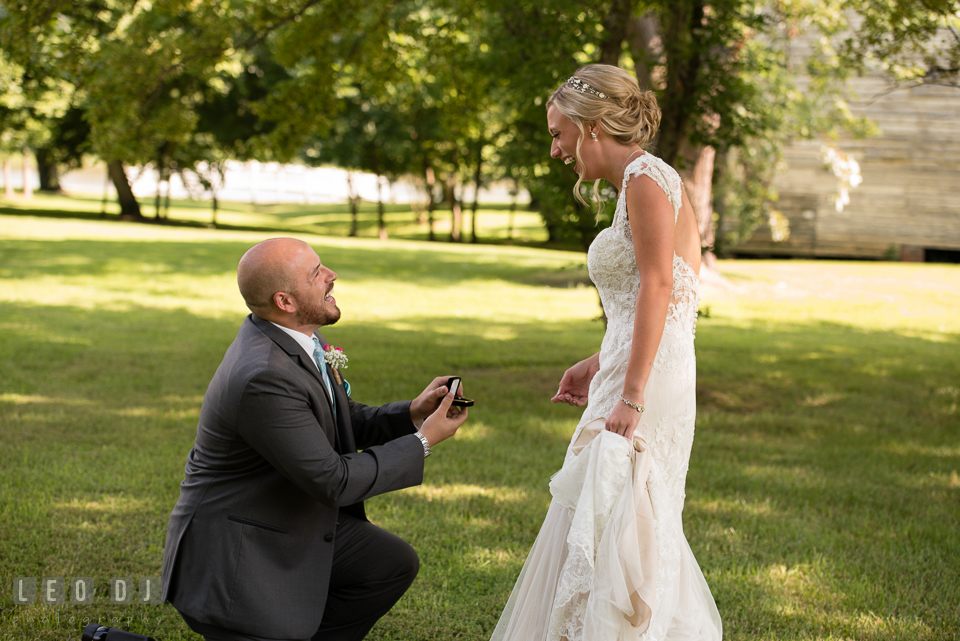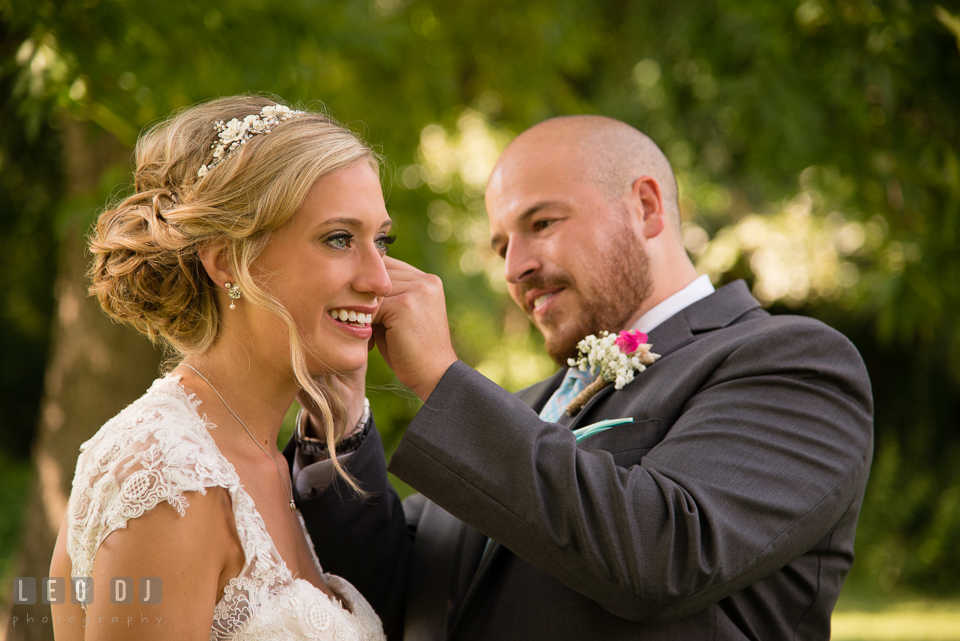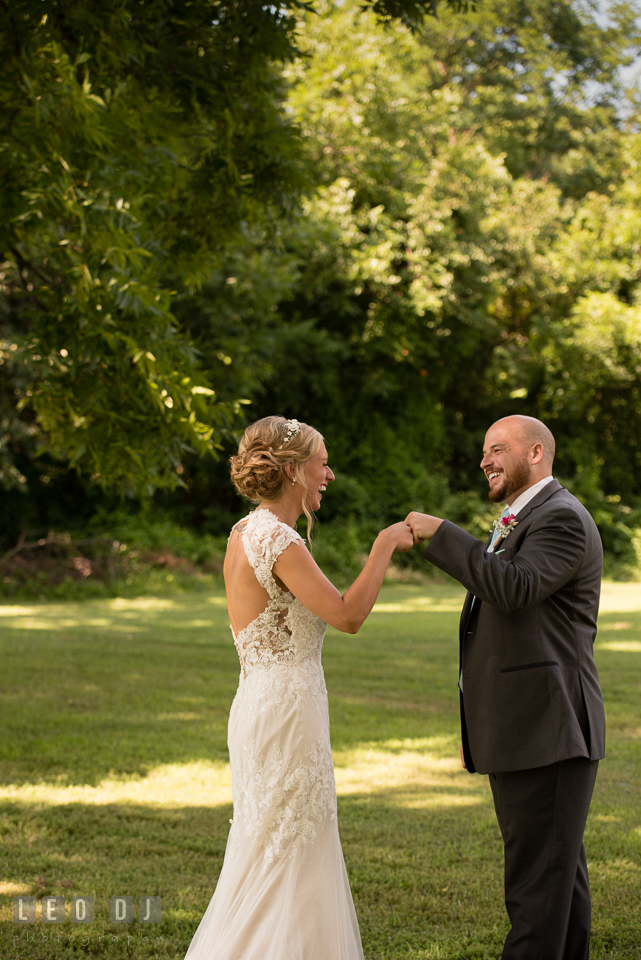 Love the matching color of the Bride's shoes and the colorful sock from the Groom!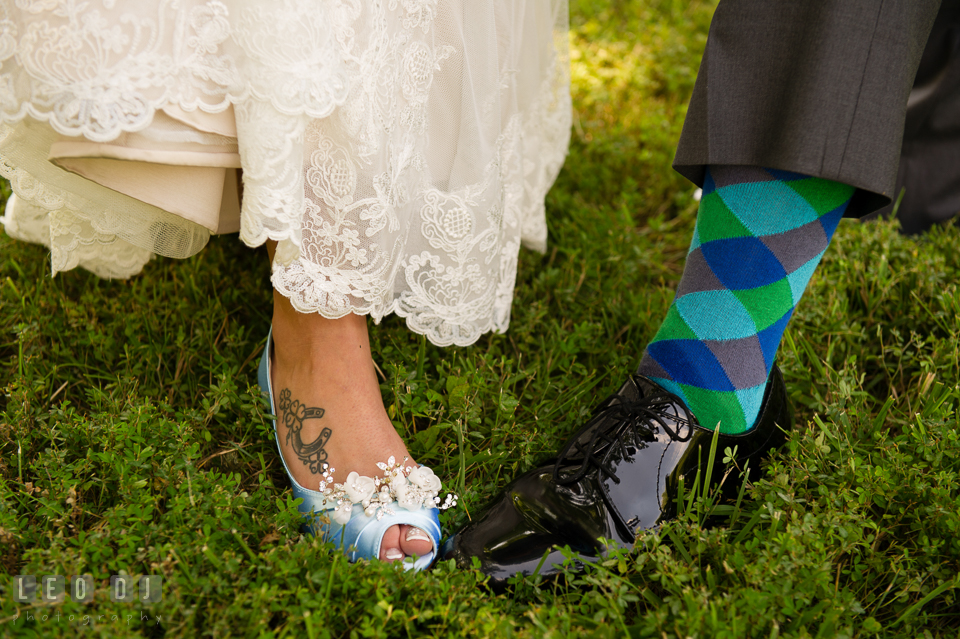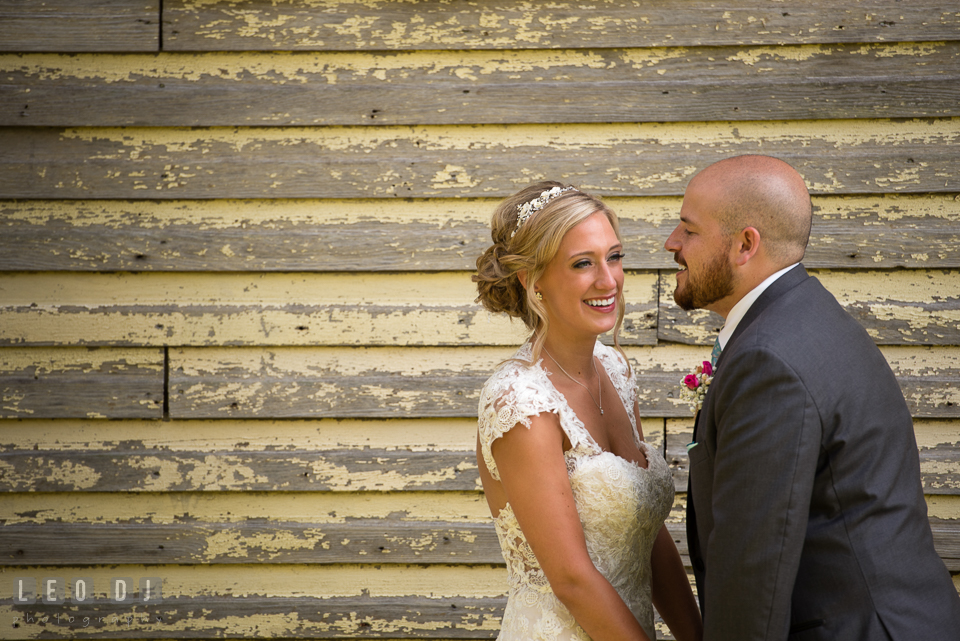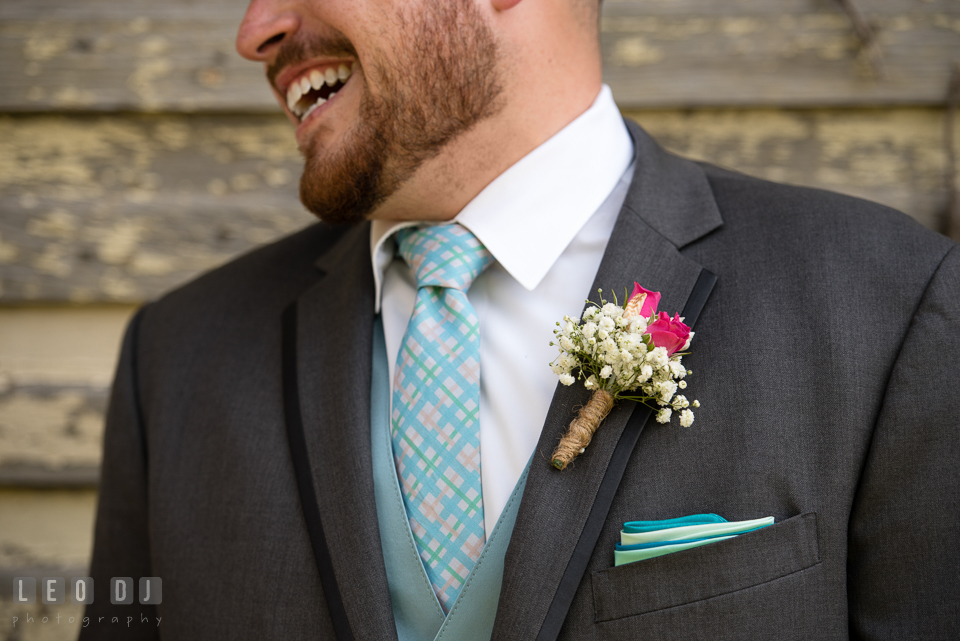 Beautiful bouquet of roses for the Bride with the matching boutonniere for the Groom designed by the florist Seasonal Flowers.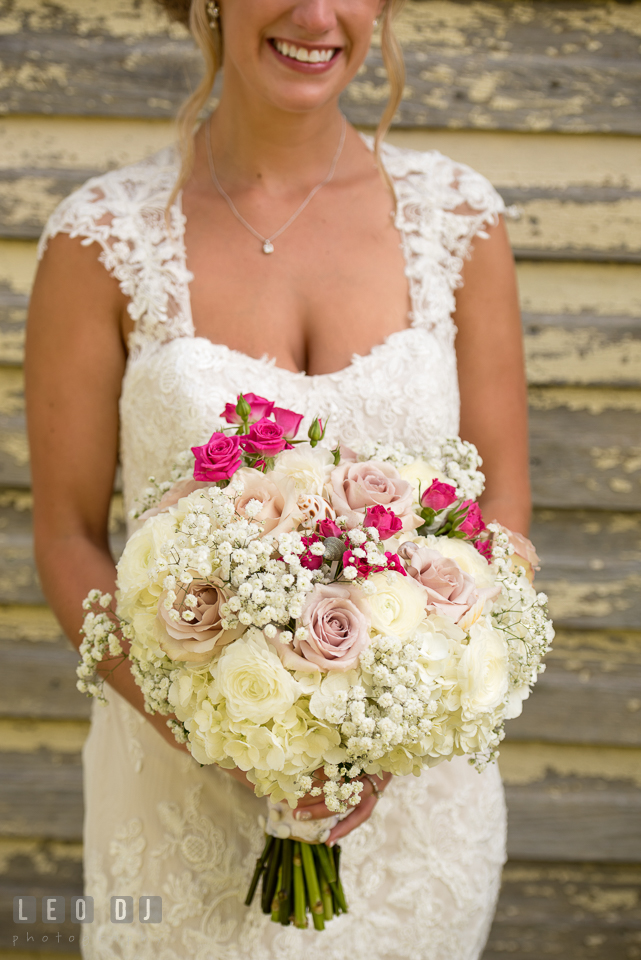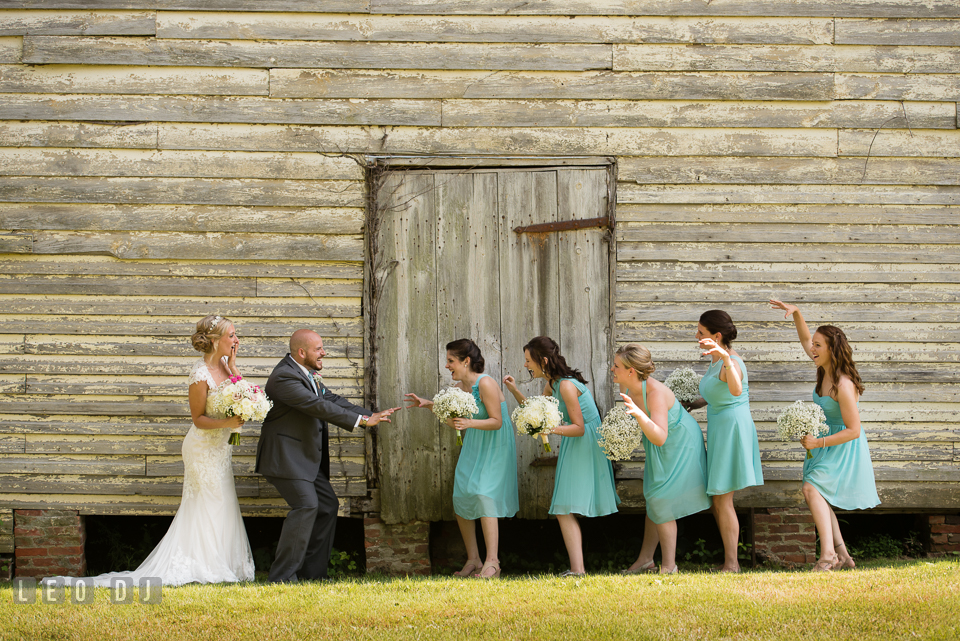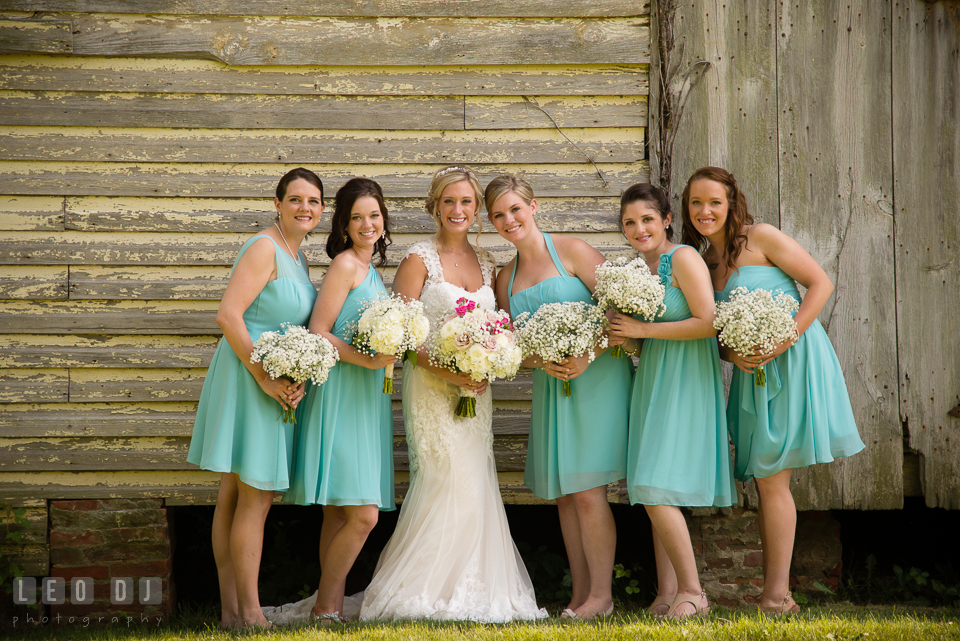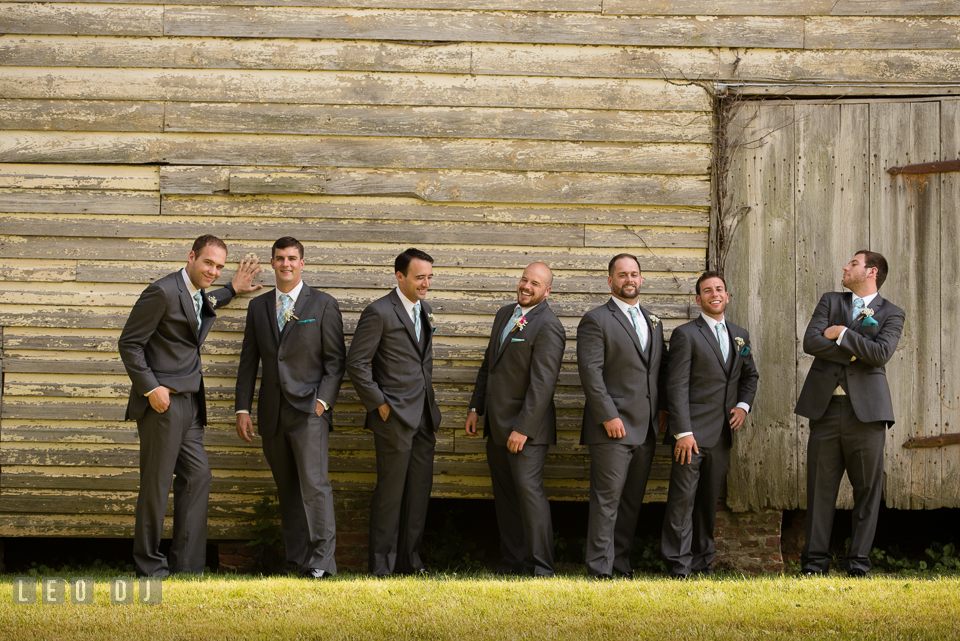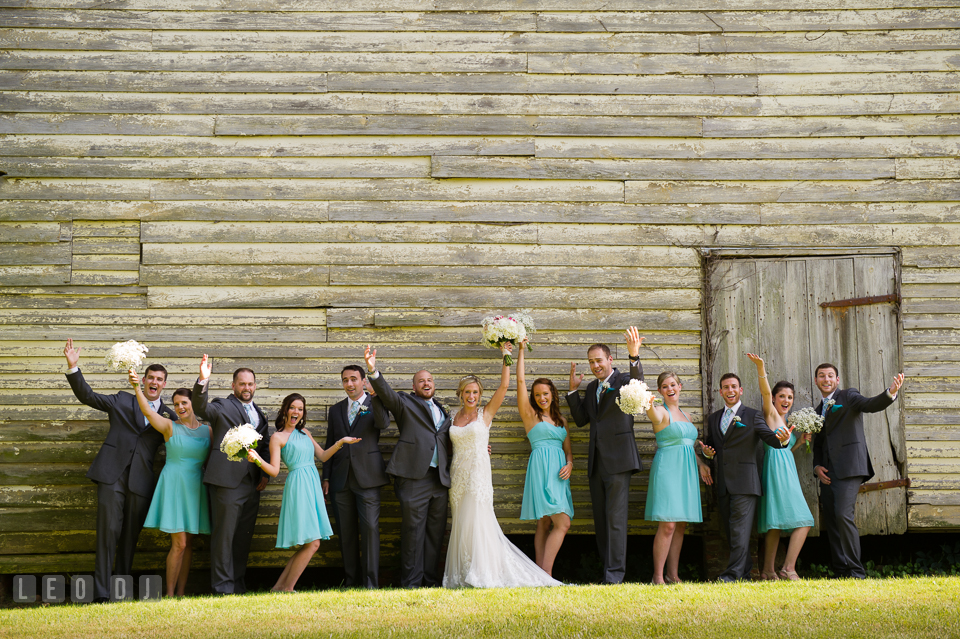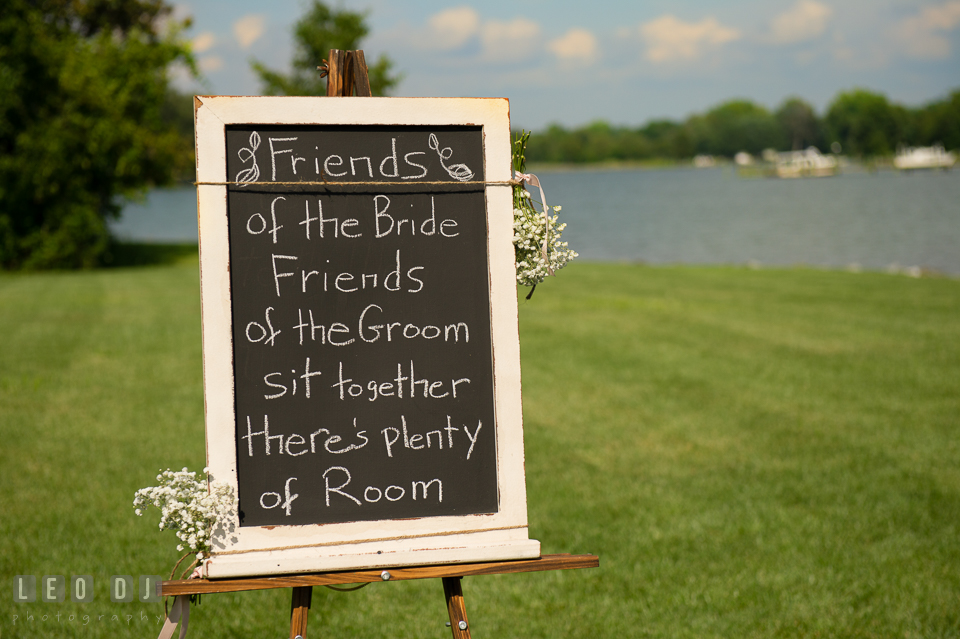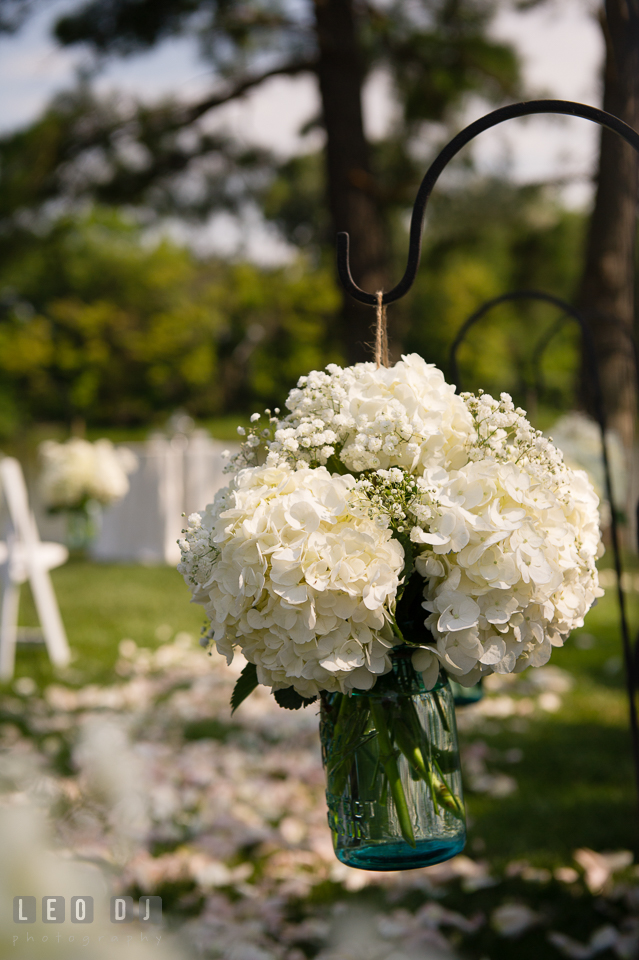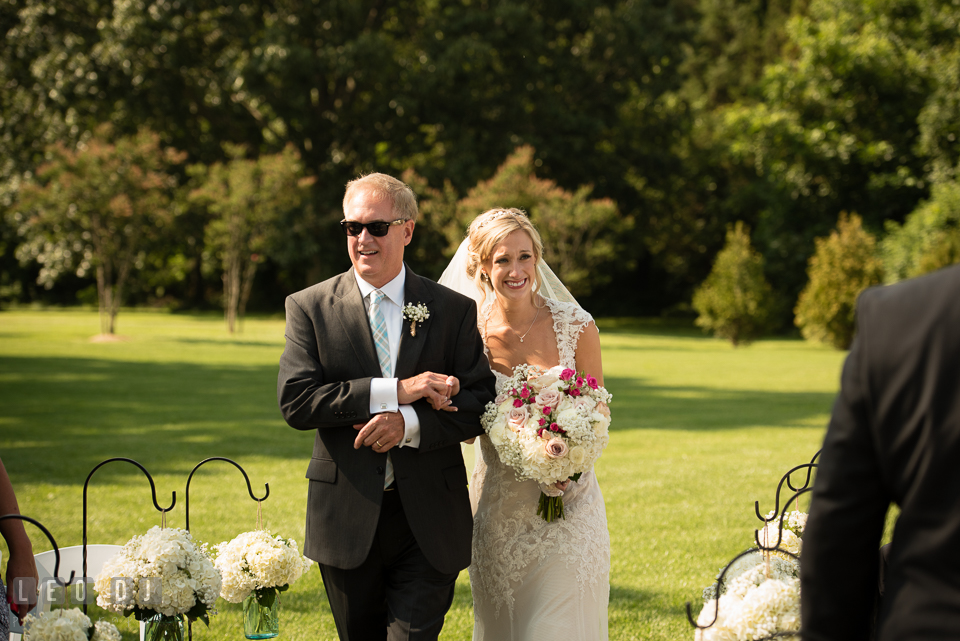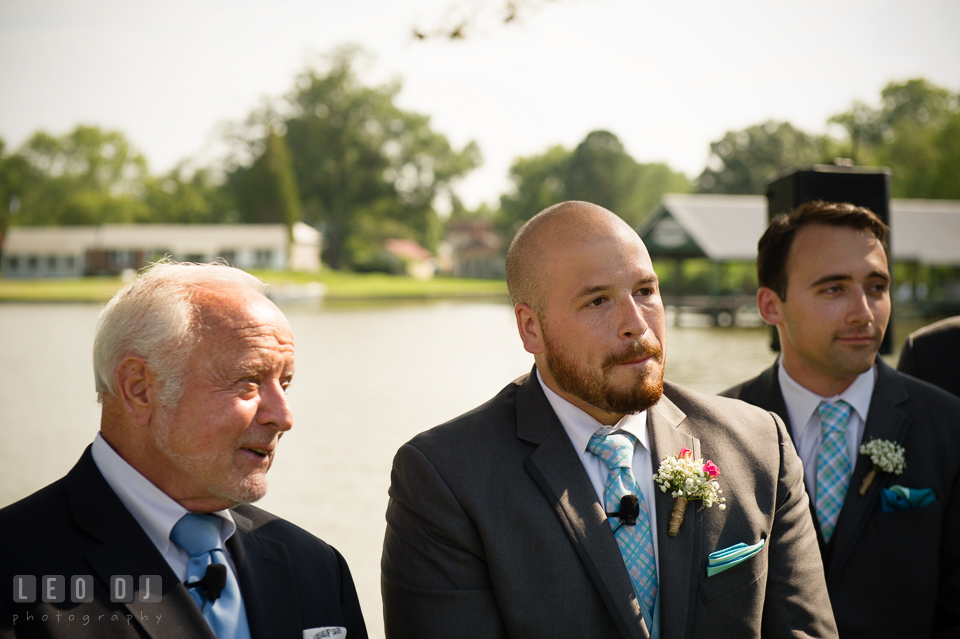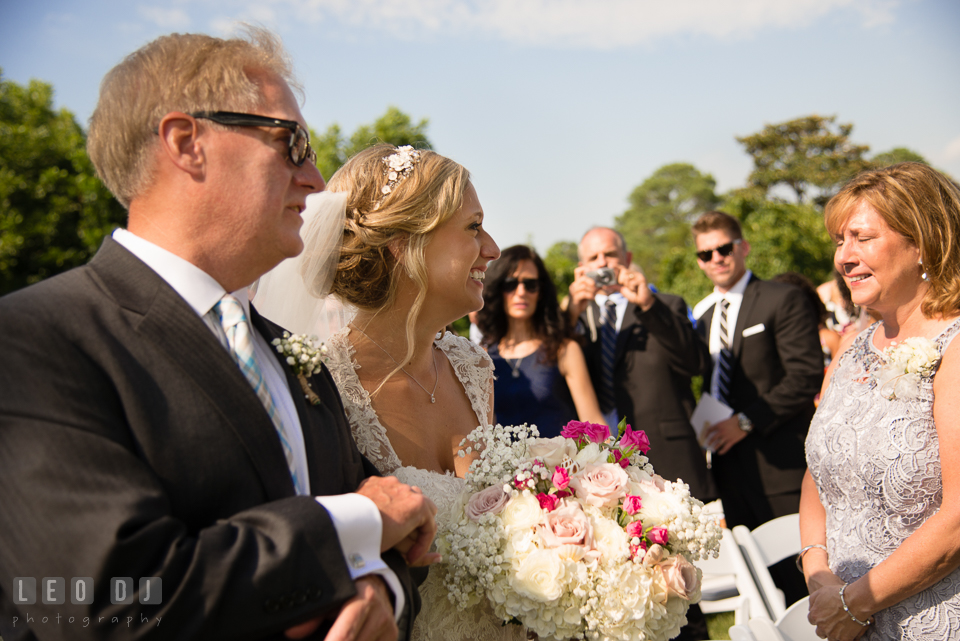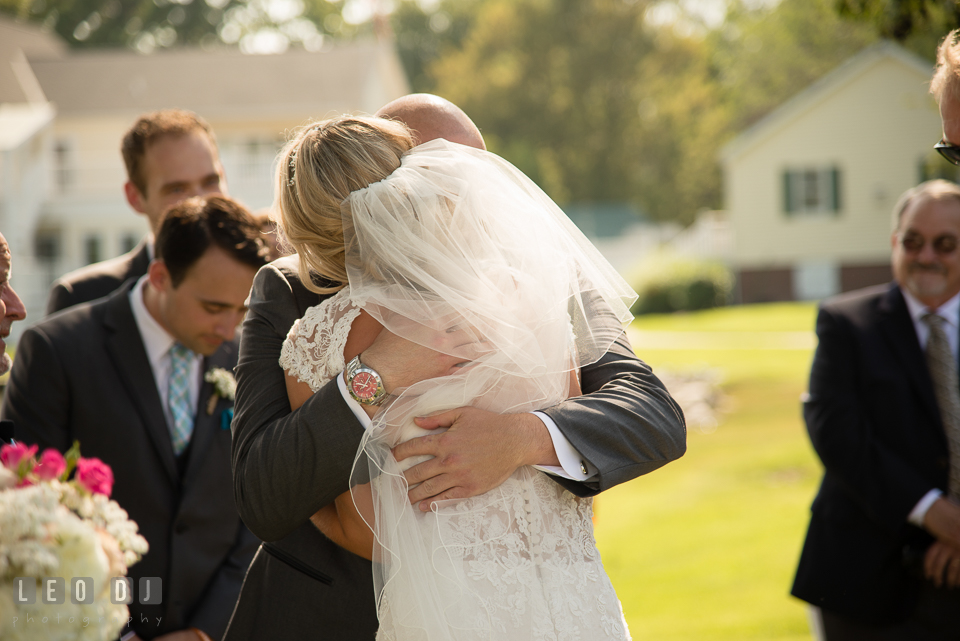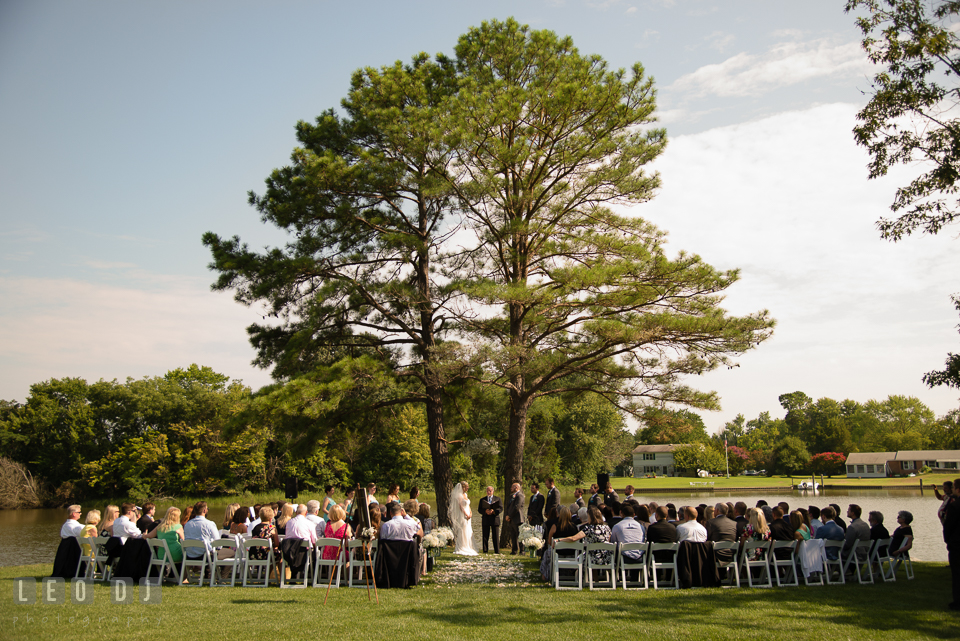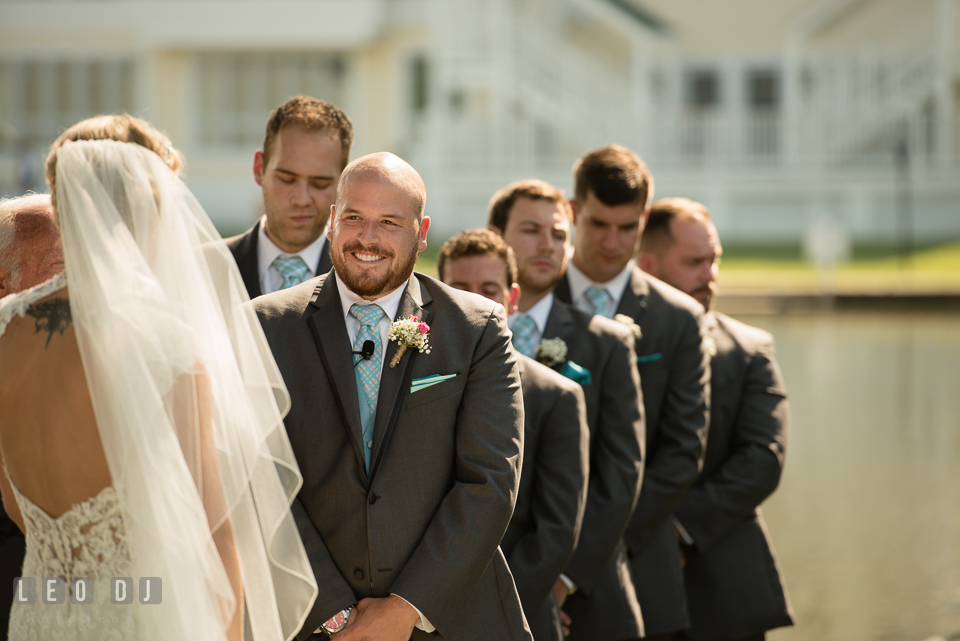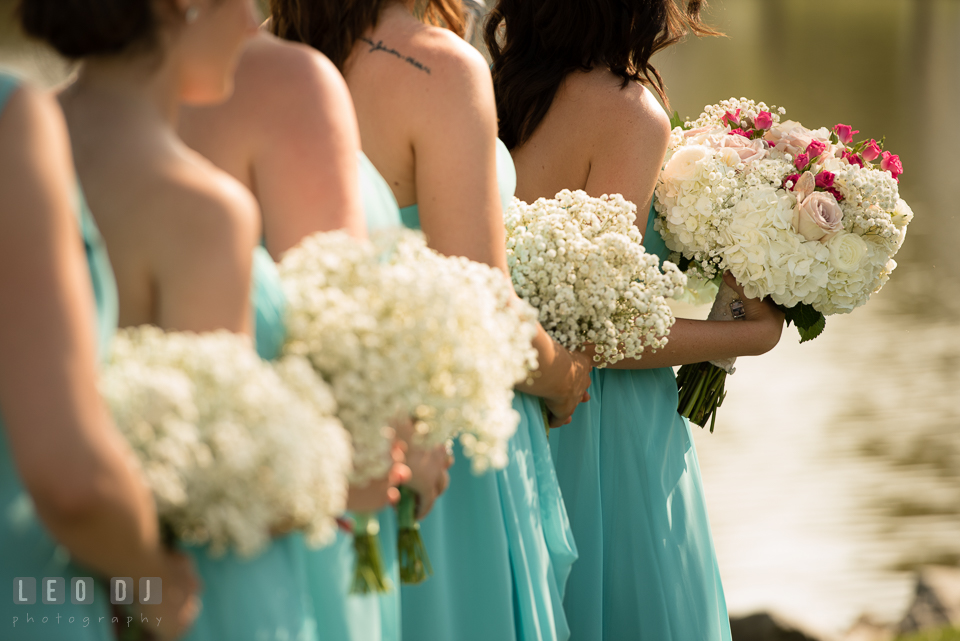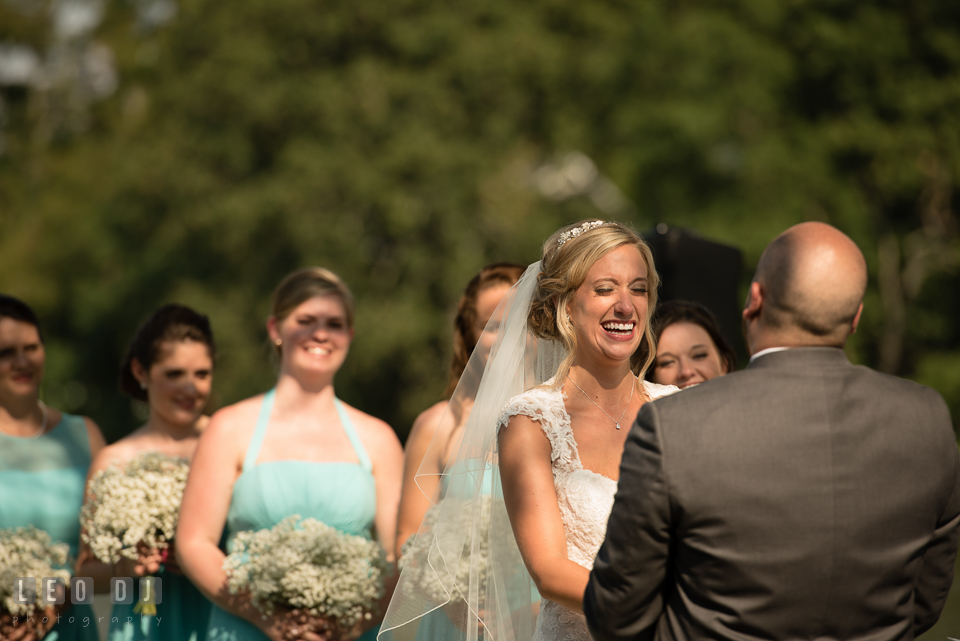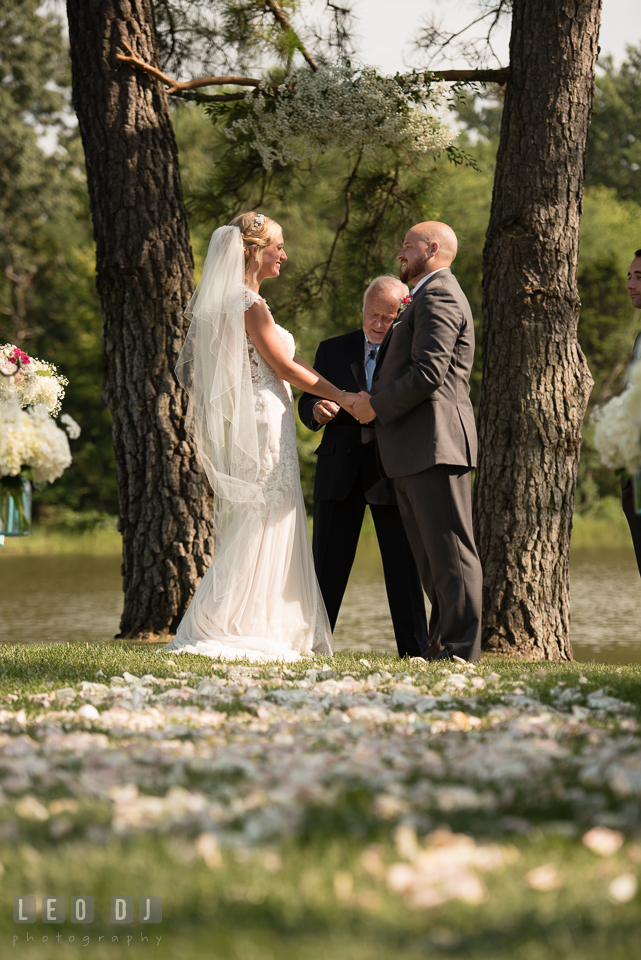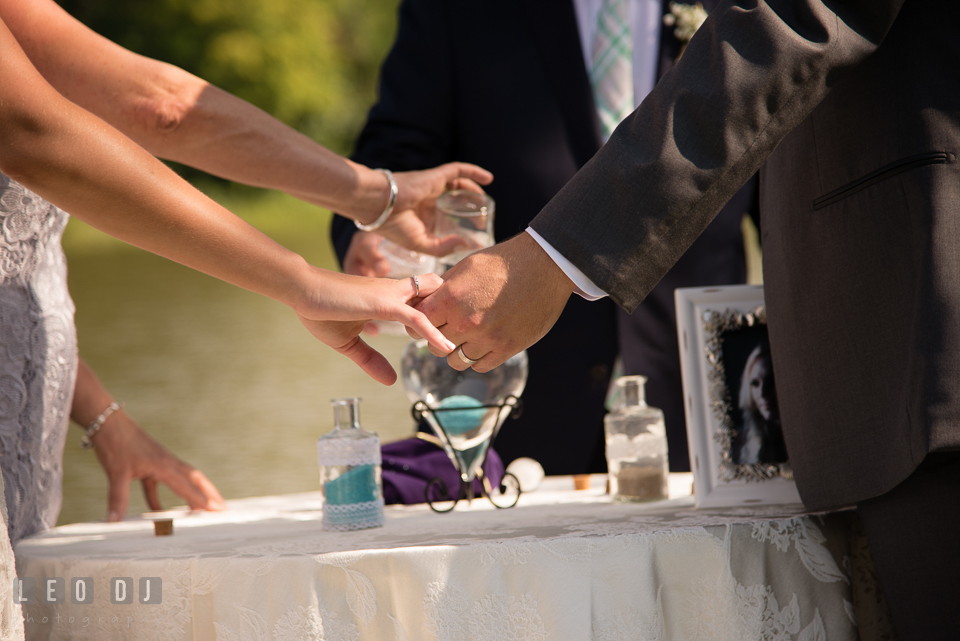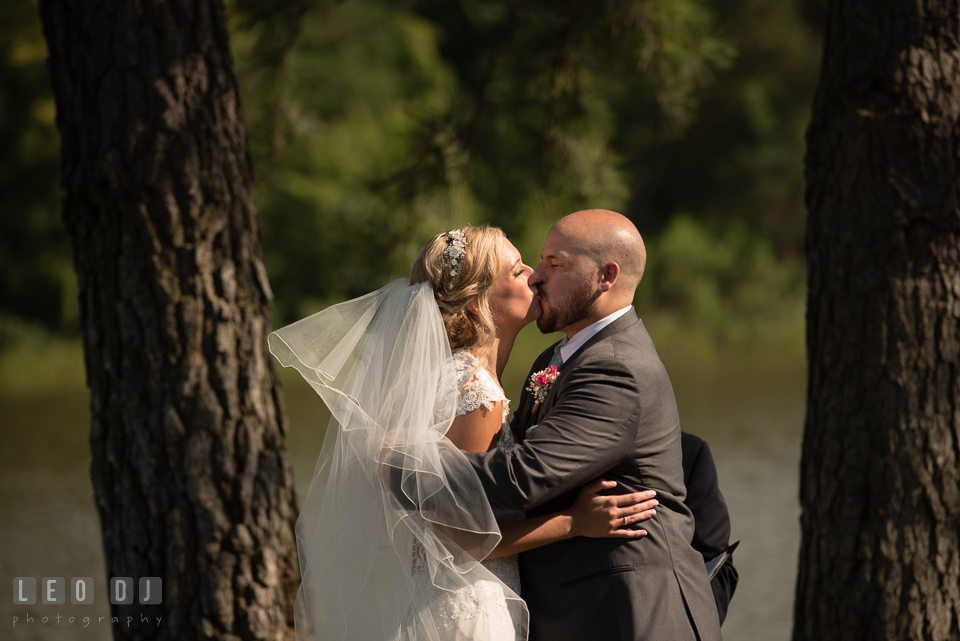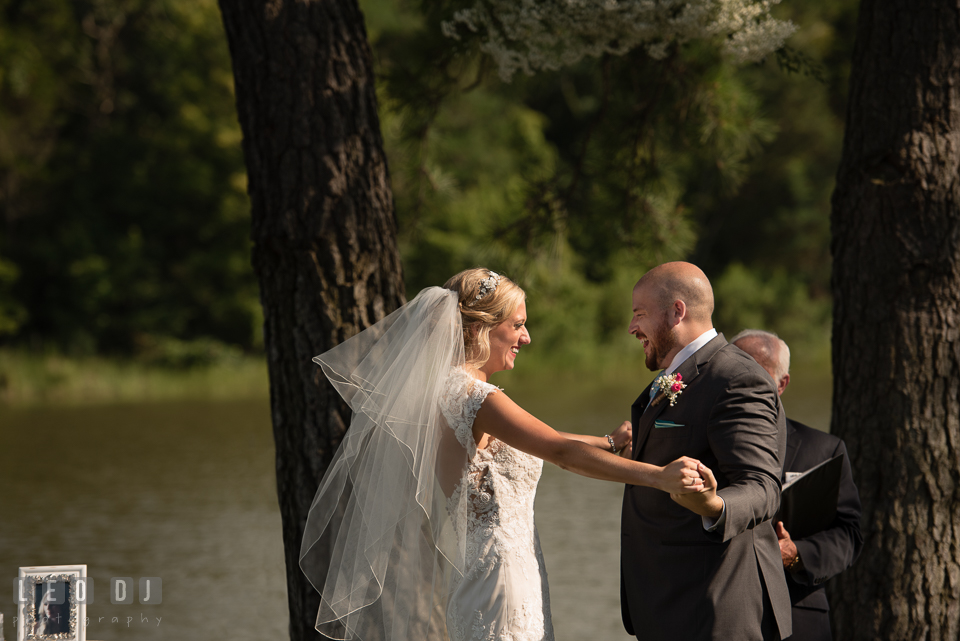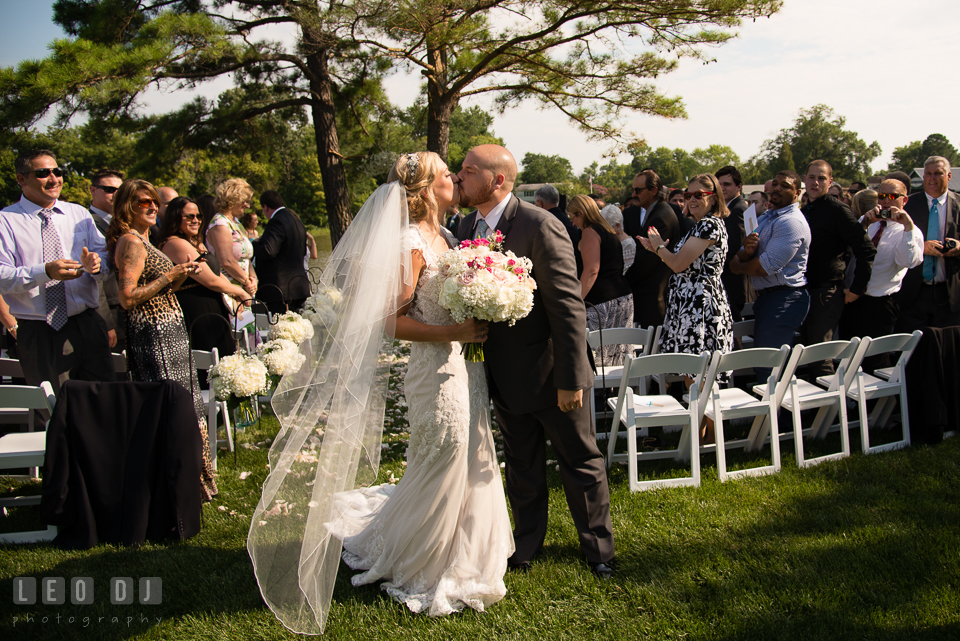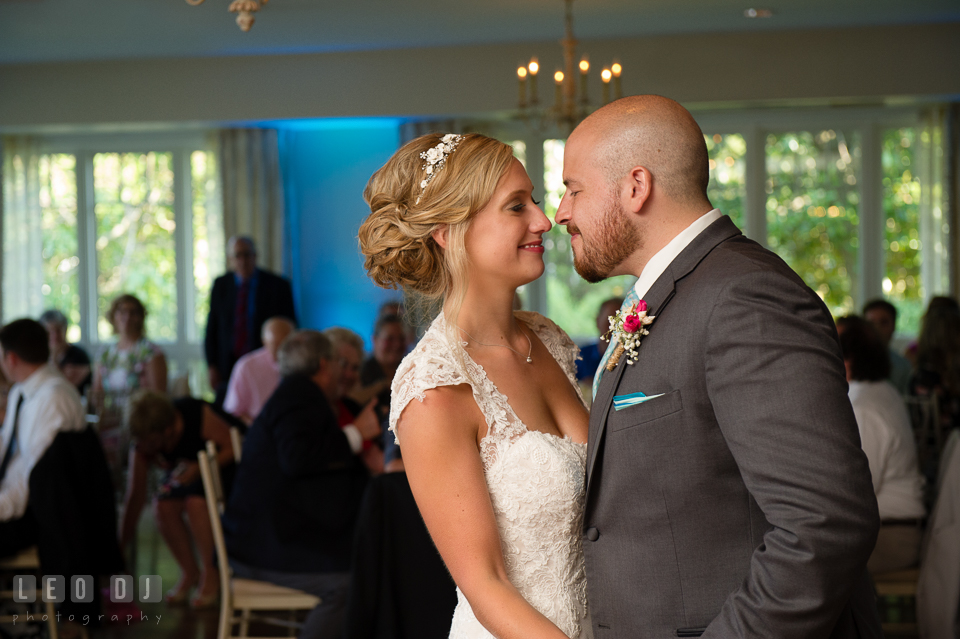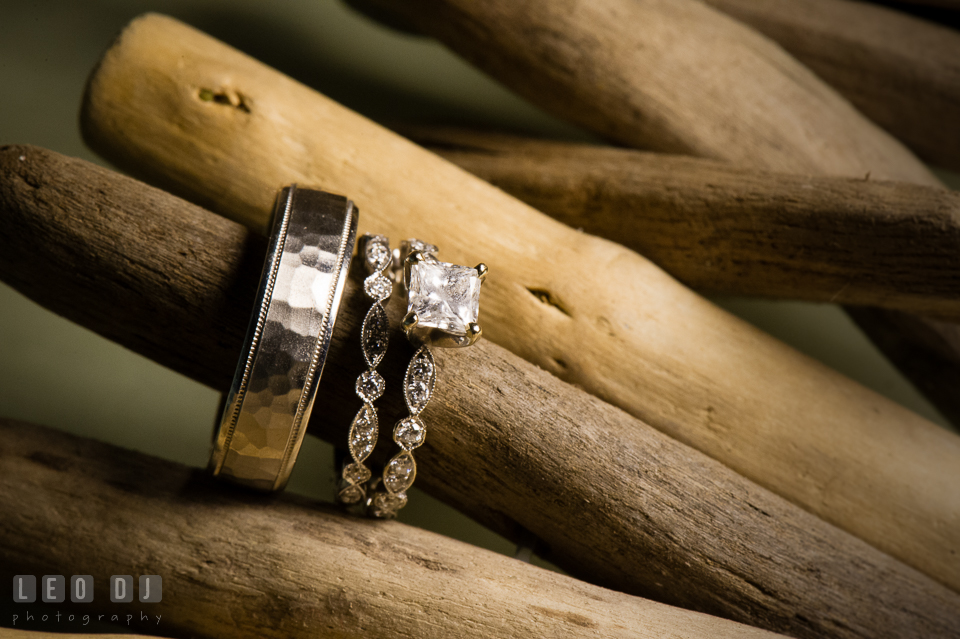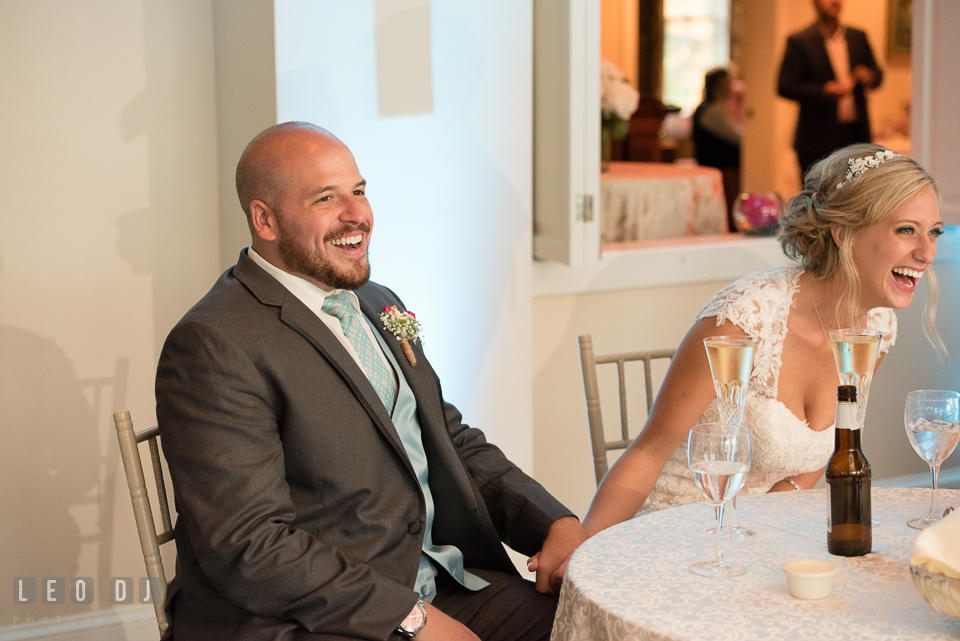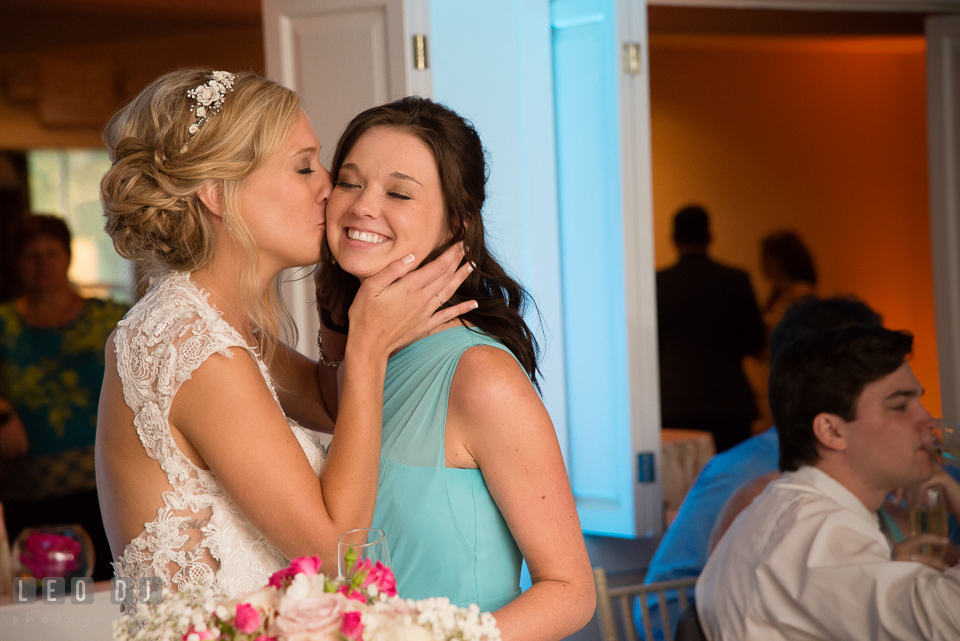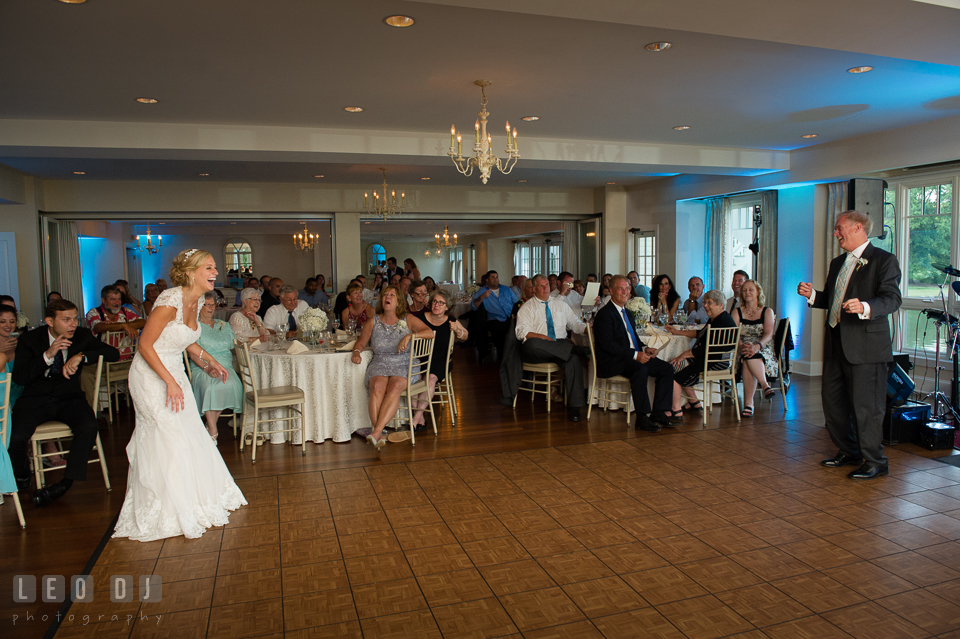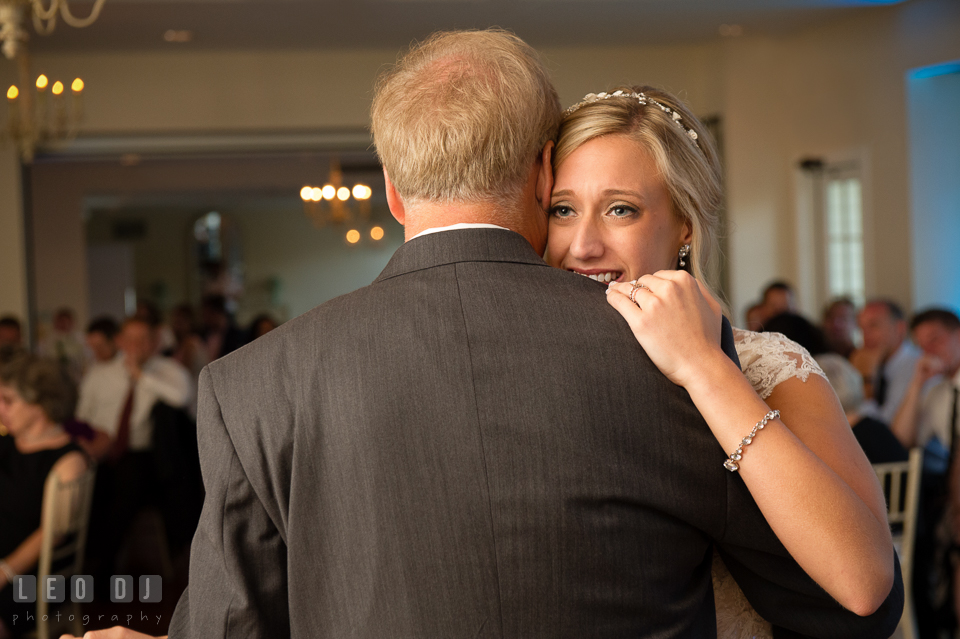 I just love capturing all these playful gestures and tender moments during the Bride and Groom dance with their parents.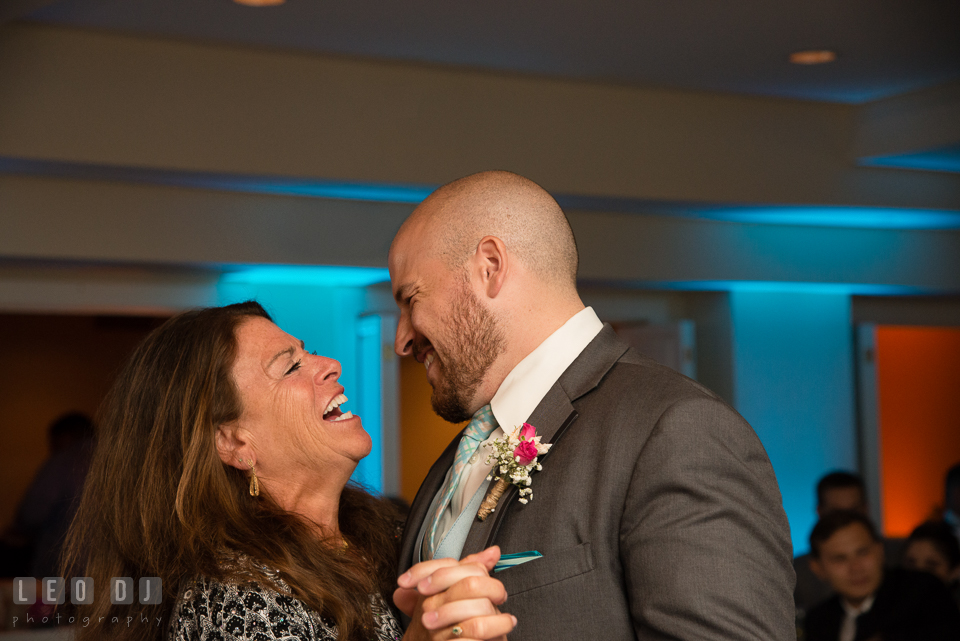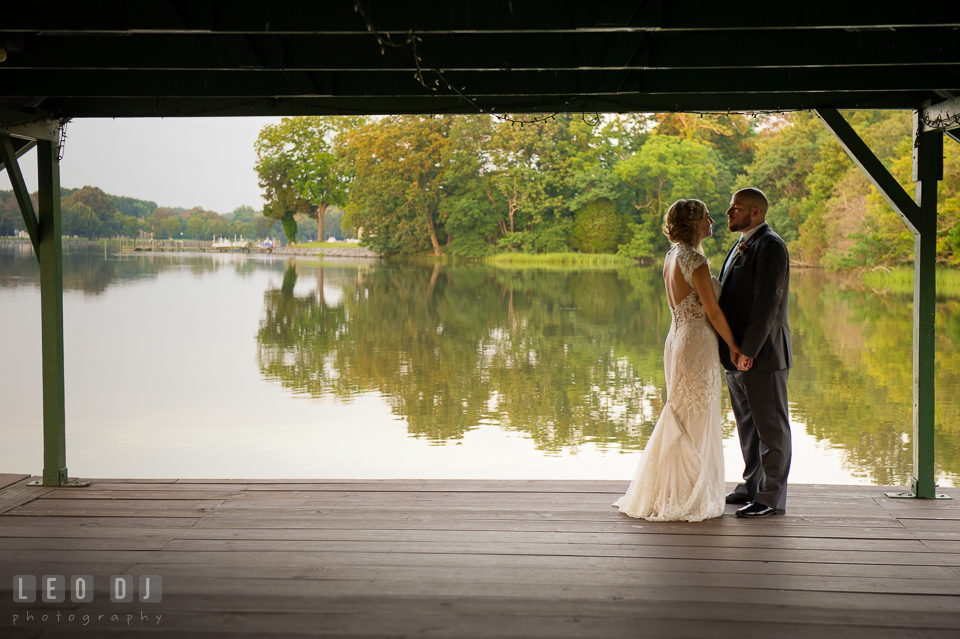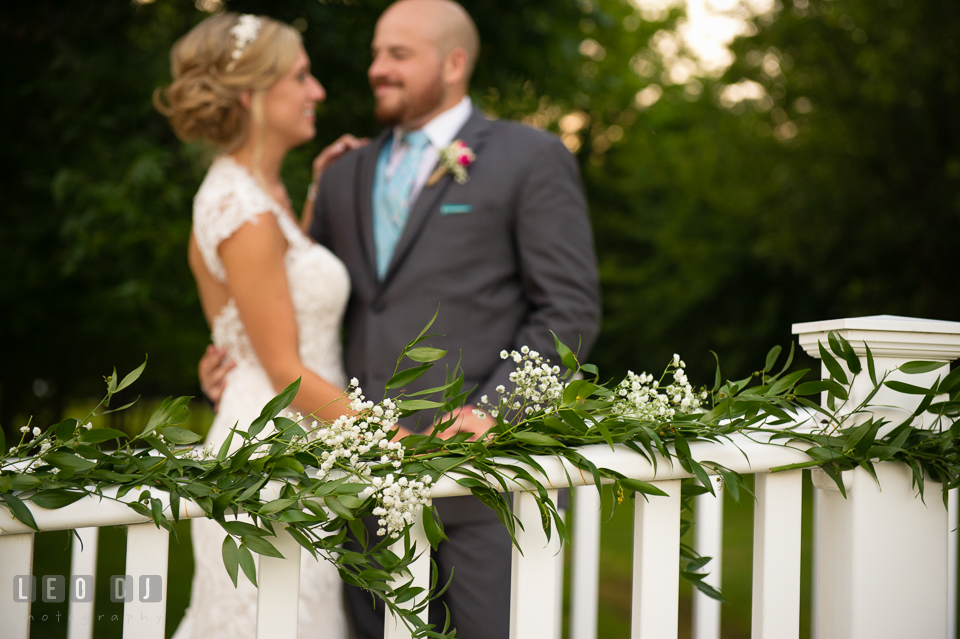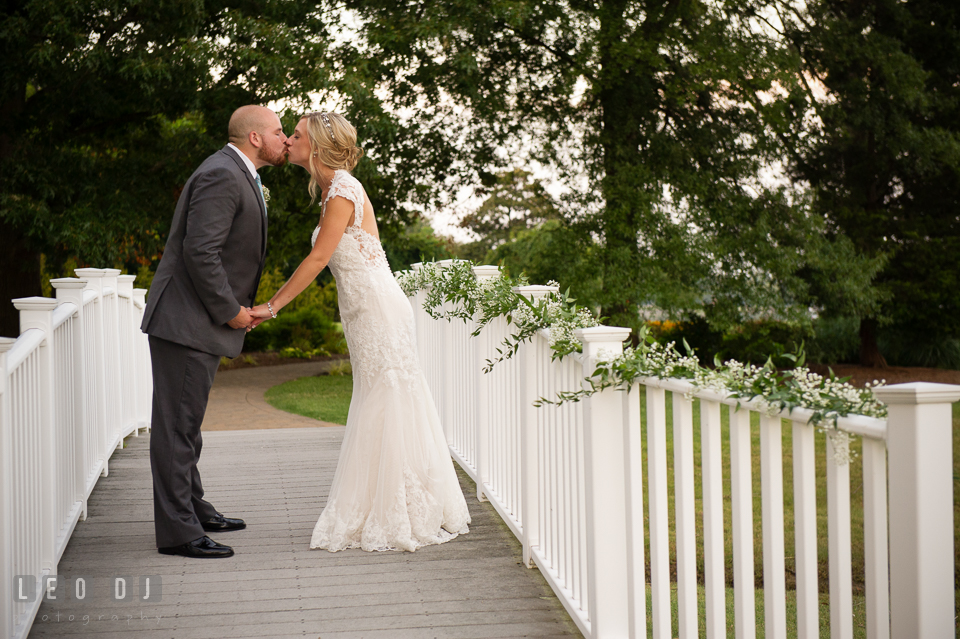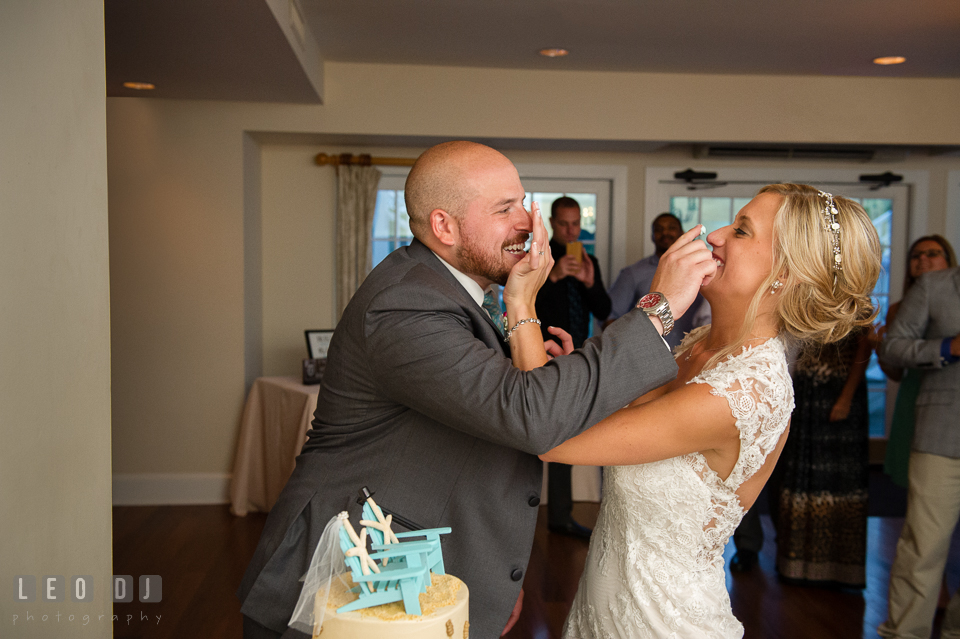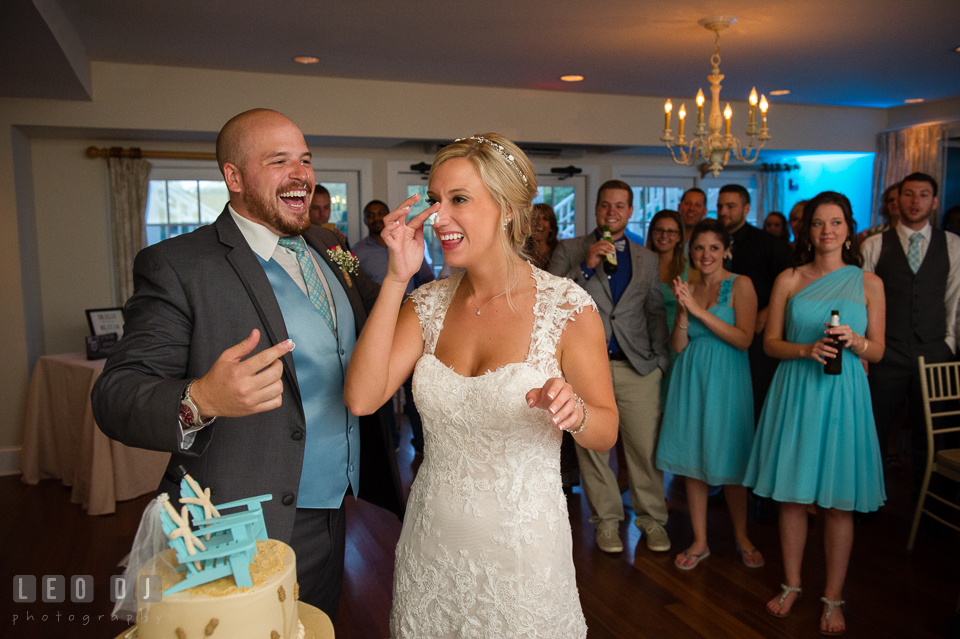 Karen had planned and staged a huge surprise for Ross. Working together with the DJ and Tracey, the coordinator from The Oaks, they pretended to do the bouquet toss right after the cake cutting. The DJ played Darth Vader's original theme song from the movie. Suddenly a Darth Vader figure came into the ballroom surprising everyone especially Ross who was a big fan of Star Wars! The whole room burst with laughter!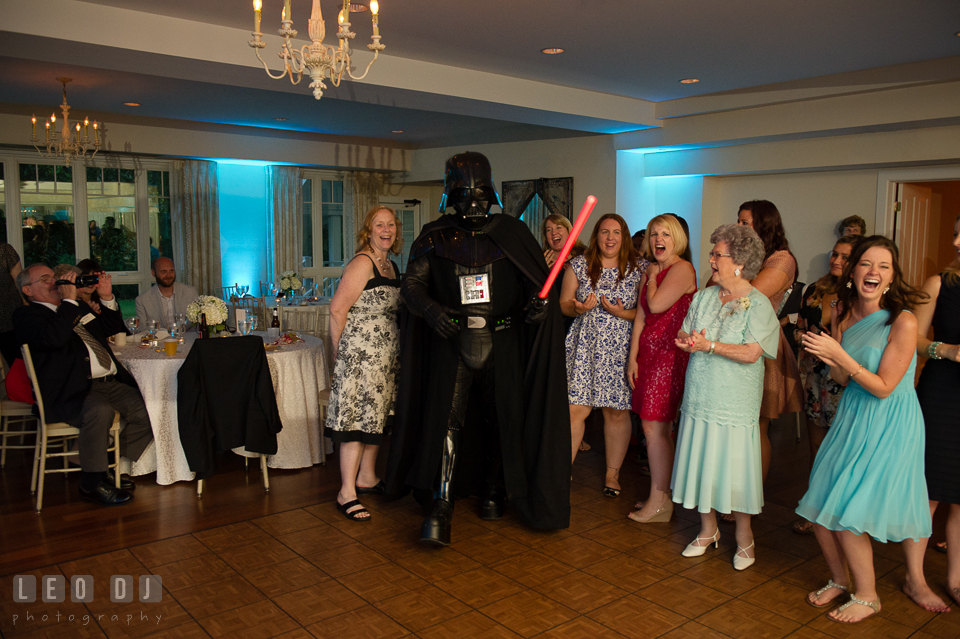 Darth Vader choking the Groom!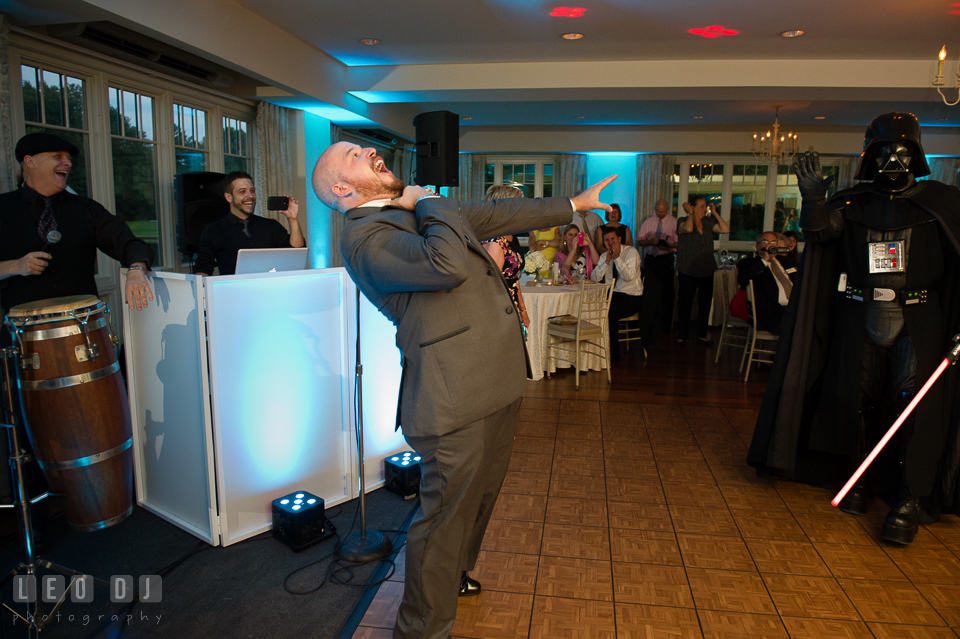 Here's a fun sequence of what you won't see in every wedding.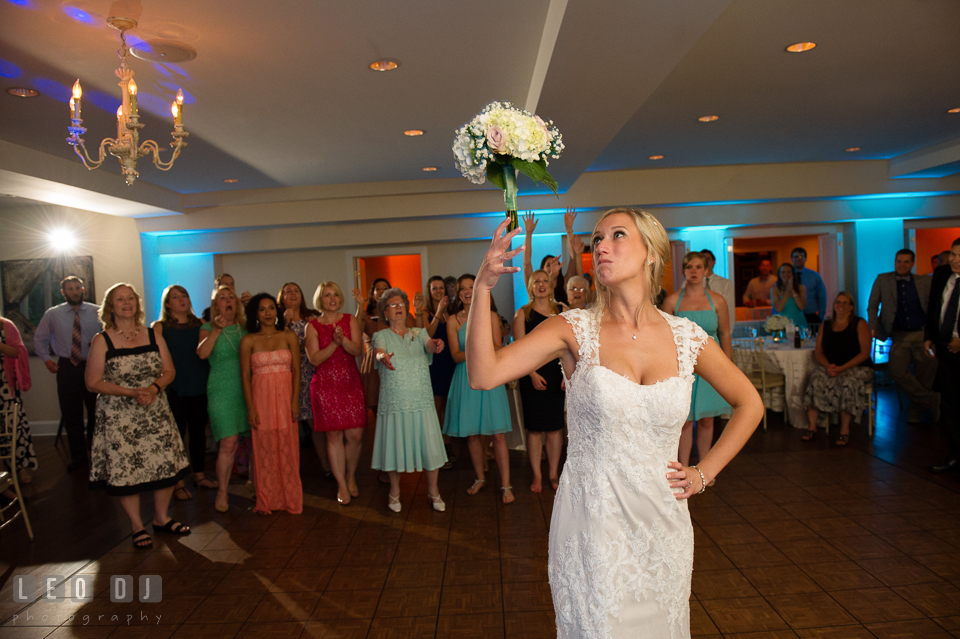 Surprisingly Grandma caught the tossed bouquet.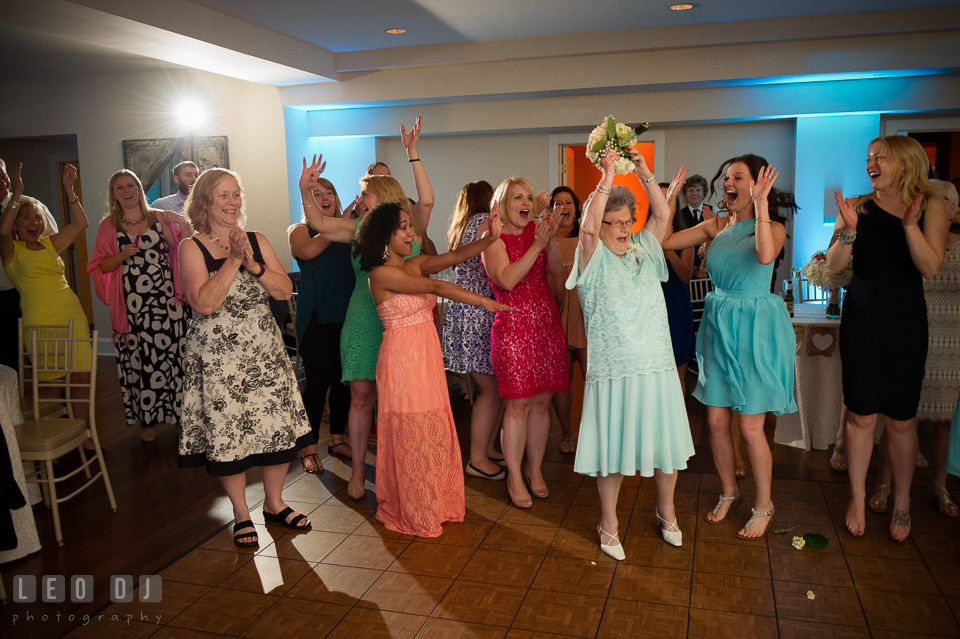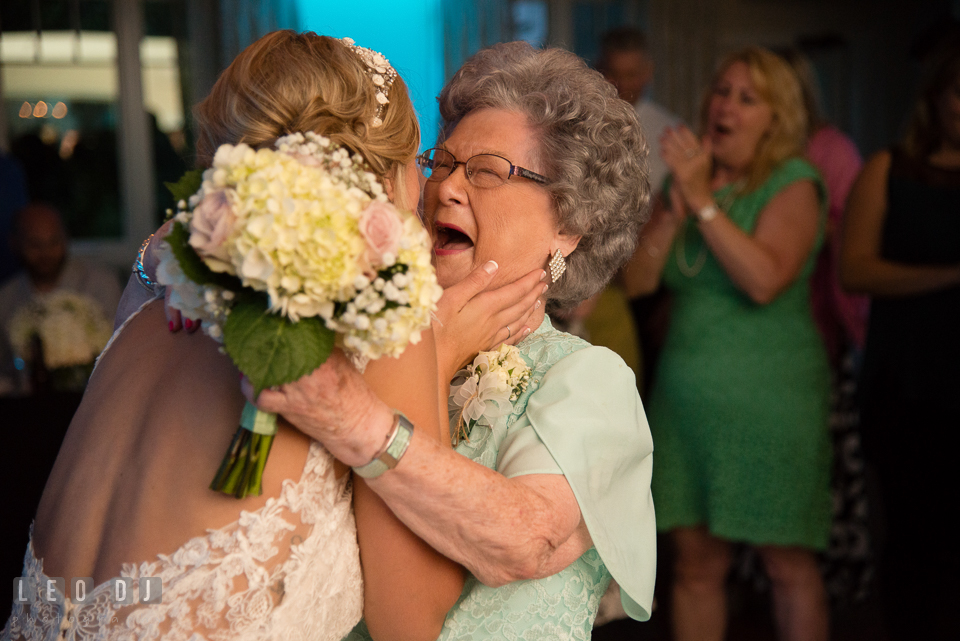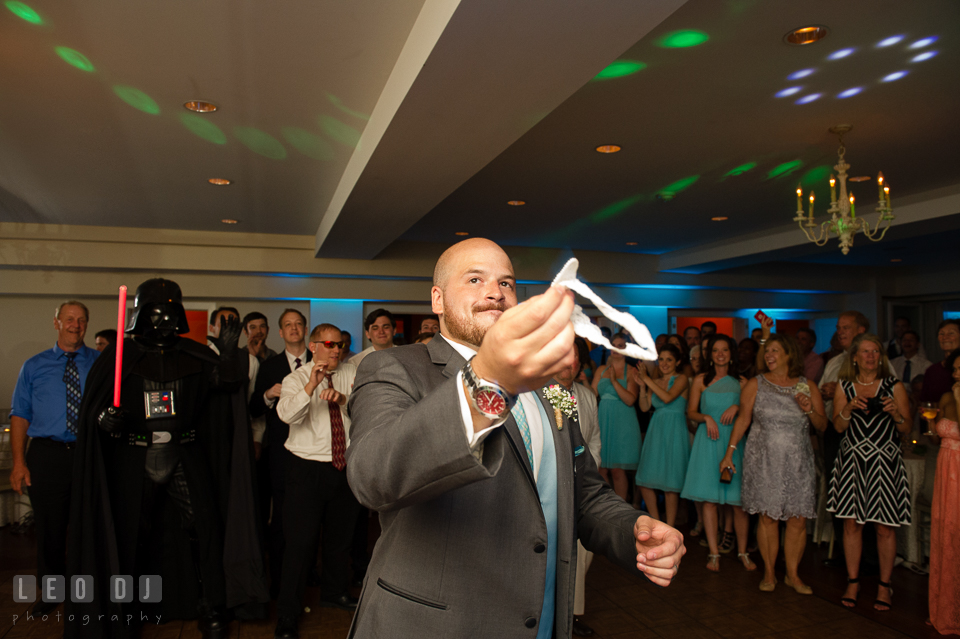 Naturally that means Grandma would get the bouquet, but what makes it really entertaining was the playfulness of the Groomsman who caught the garter.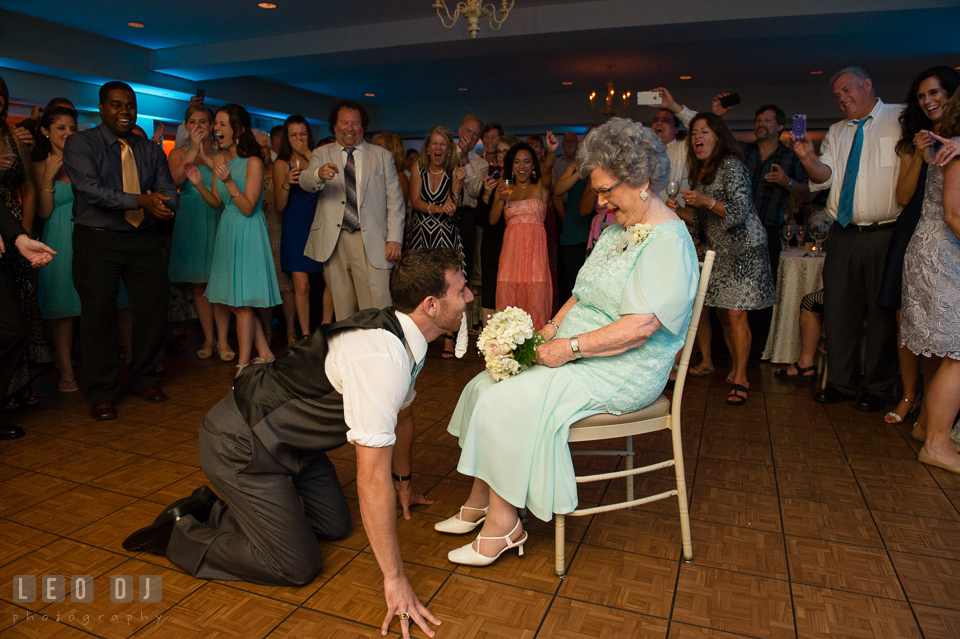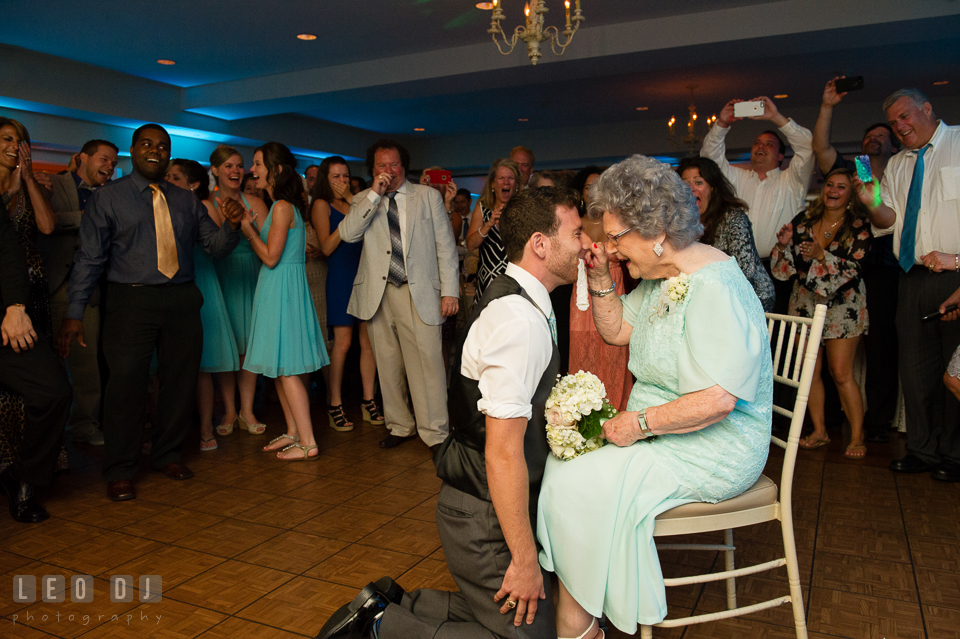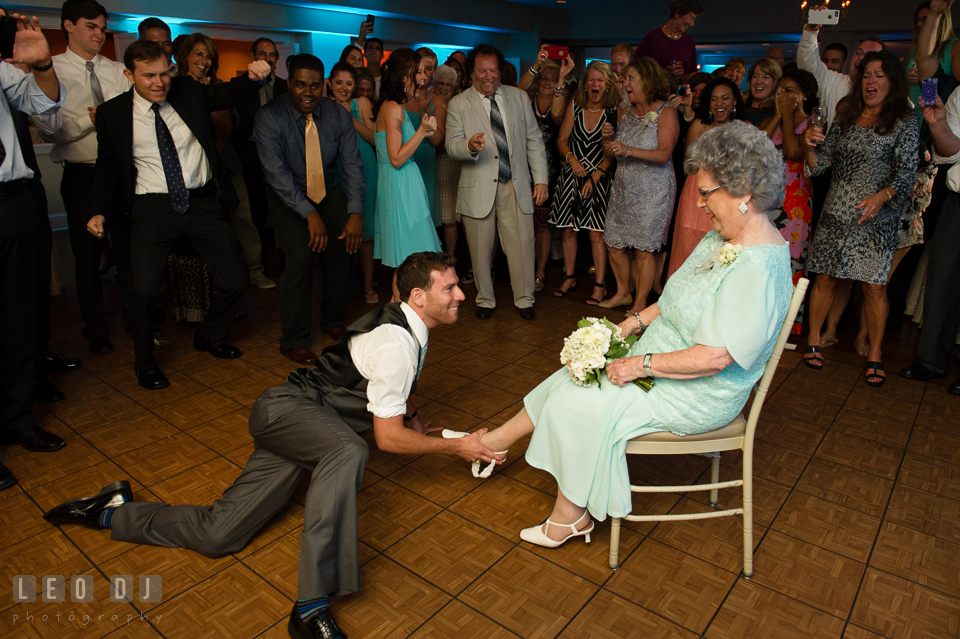 It was also hilarious to watch Grandmother's reaction upon the Groomsman's gestures in putting on the garter.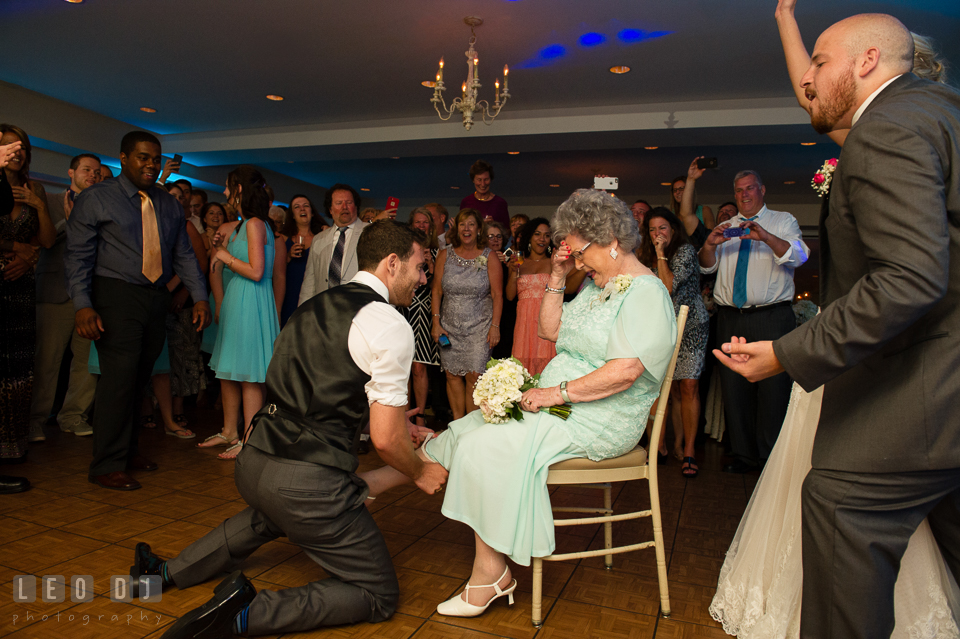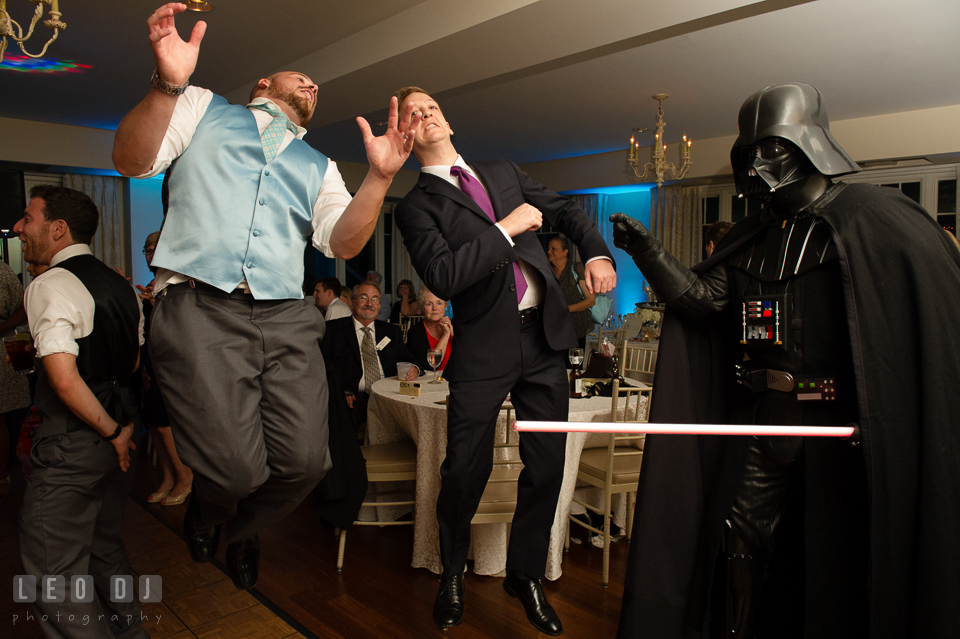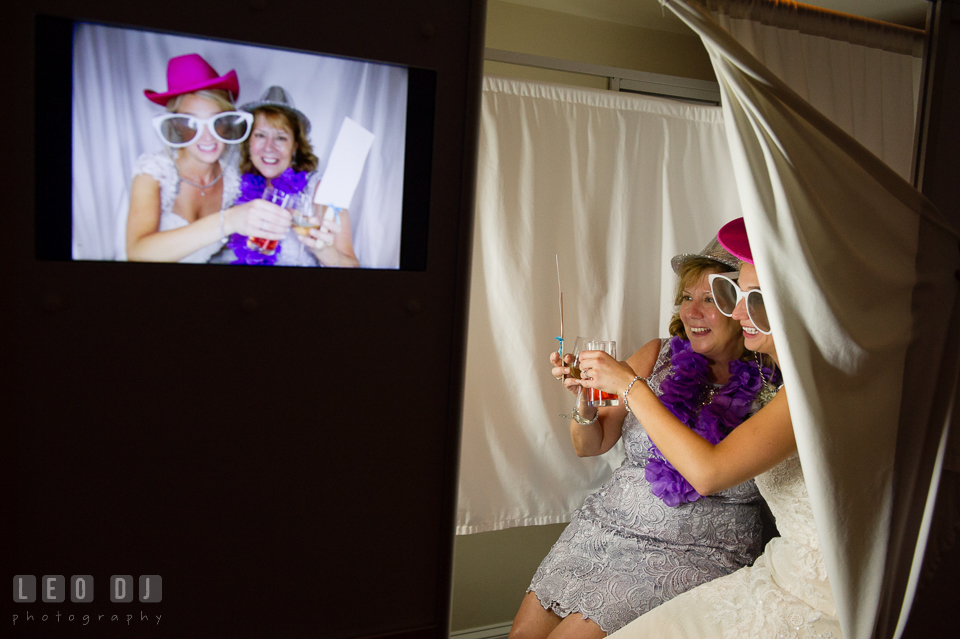 There's always this song – Don't Stop Believin' from Journey – that would get the crowds to sing along and go wild. 🙂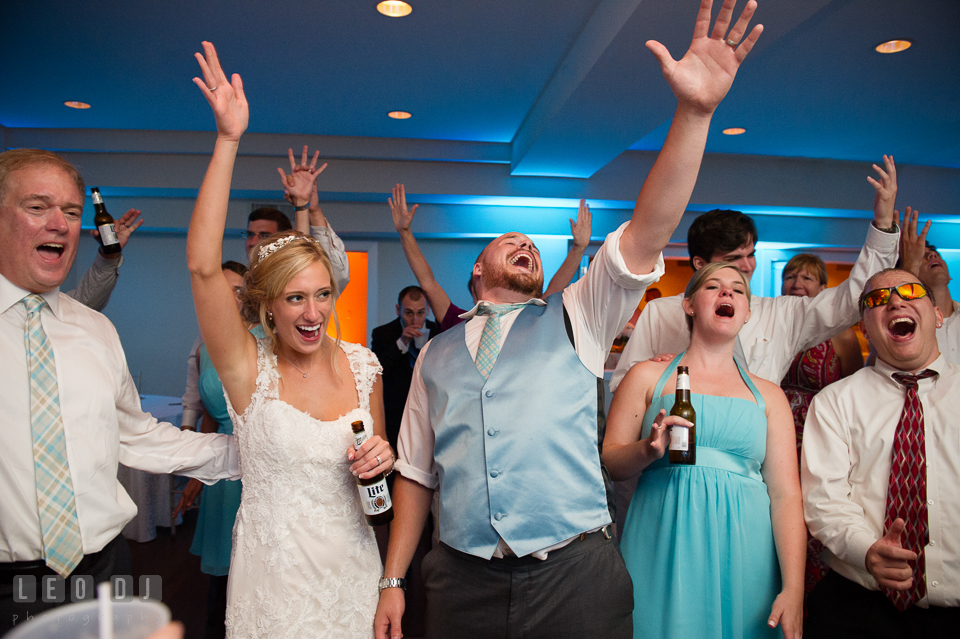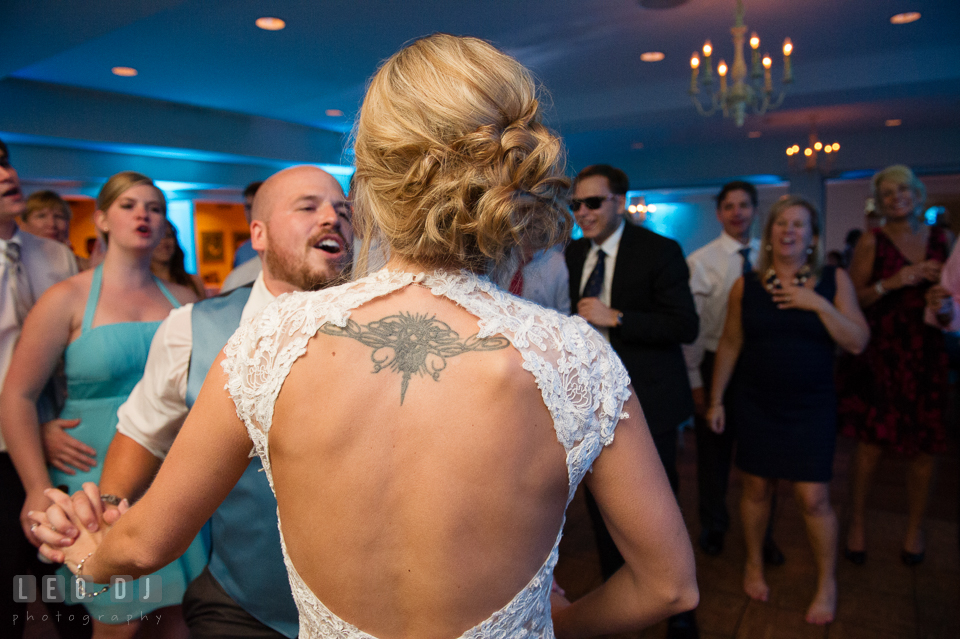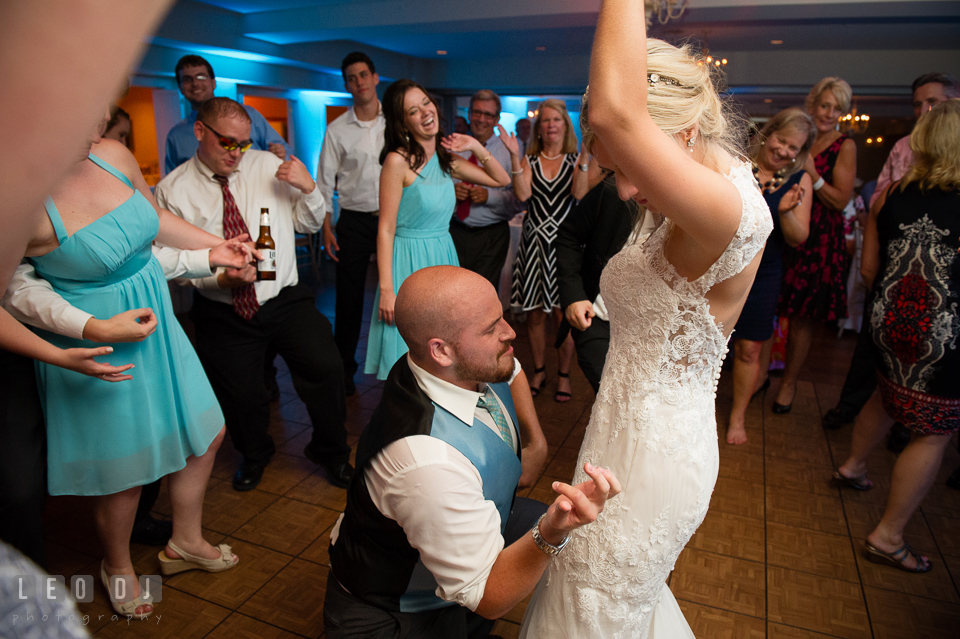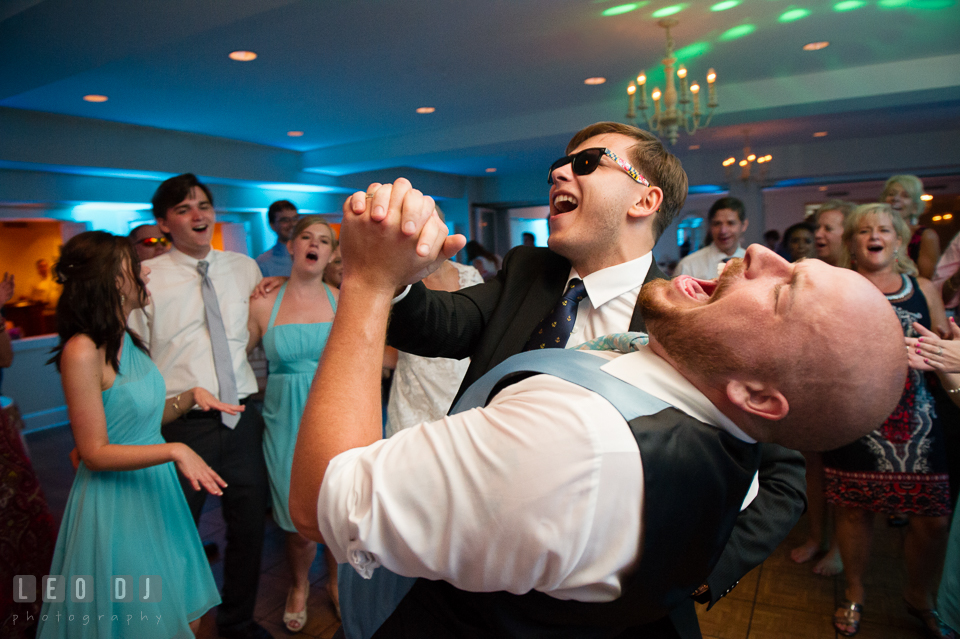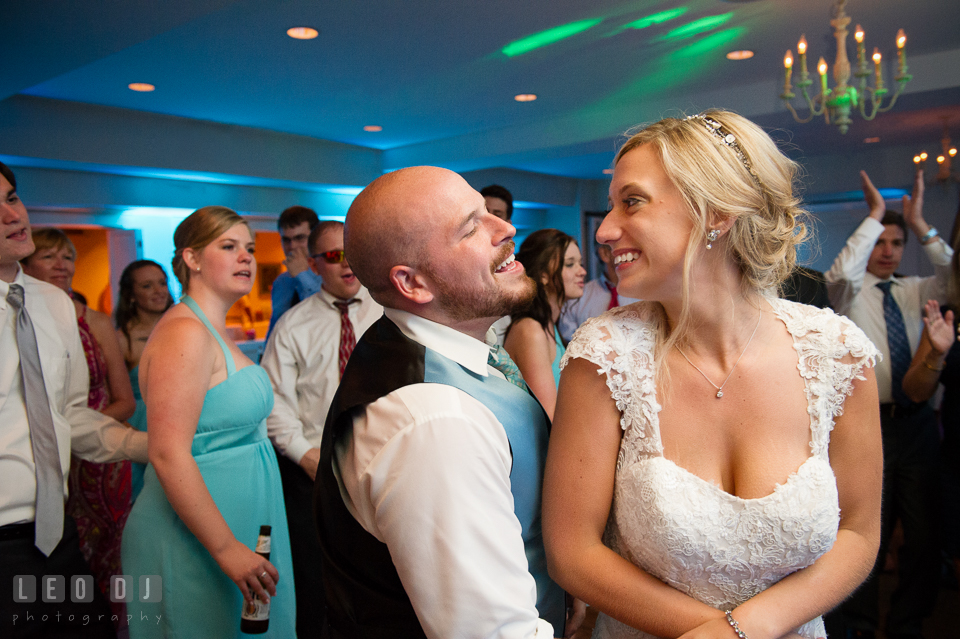 Congratulations Karen and Ross!
May you live happily ever after! 🙂
Leo Dj
—
Vendors
Ceremony Venue: The Oaks | Officiant: Michael Feehley | Make up and Hair: Serendipity Salon | Dress (designer name and store): Wtoo, Love Bridal Couture | Tuxedo/Suit: Vera Wang, Men's Warehouse | Florist: Seasonal Flowers | Cake: Julie Hanes | Lighting and DJ: The Dynasty DJs | Photo Booth: Smith Landing Photo Booth | Transportation: Blackwater Paddle and Pedal | Cards: Wendy Oliver, Green Beansie Ink, Etsy | Darth Vader Impersonator: Hero's for Hire | Decorations and Wedding Favors: DIY