Karen and Ross' first encounter was rather by accident and quite unique. Ross was supposed to go on a date with someone else at the Green Turtle in Olney, MD., whereas Karen was going to meet some friends she had not seen in a while. Not knowing that they would wind up at the same table together, Ross instantly fell in love with Karen. She enjoyed his dropping of movie quotes which they instantly bonded over.
Less than two nights later, Karen received a Facebook notification from Ross requesting her phone number. Assuming that this was some message he sent to everyone, Karen denied it. Ever a fighter, Ross continued his pursue for Karen and sent her a message later that night asking if he could take her on a date to a museum in Washington, DC and then out to dinner. Never having had a man think of such a romantic and heartfelt date, Karen immediately said yes.
Ross planned various things to do prior to his proposal to Karen. They watched movies together and went for beer tasting. Decided not to wait any longer, Ross tricked Karen into believing that he wanted to give her a necklace he no longer wore. Karen's first thought was that Ross was going to give her a wedding ring but reflected on how many times he had said they had to wait until they got a few other things out of the way first. So she resolved to the fact that Ross was truly just getting her the necklace.
When Ross came back and found Karen laying on the couch, he got down on his knees and presented Karen the necklace and asked whether she liked it, to which she answered yes but unsure what goes with it. Then Ross said, "Well, if you don't like that, how about this?"
He took out the ring and asked, "Karen, will you marry me?"
It took Karen a few times asking Ross just to make sure until she finally said yes. And the rest is history!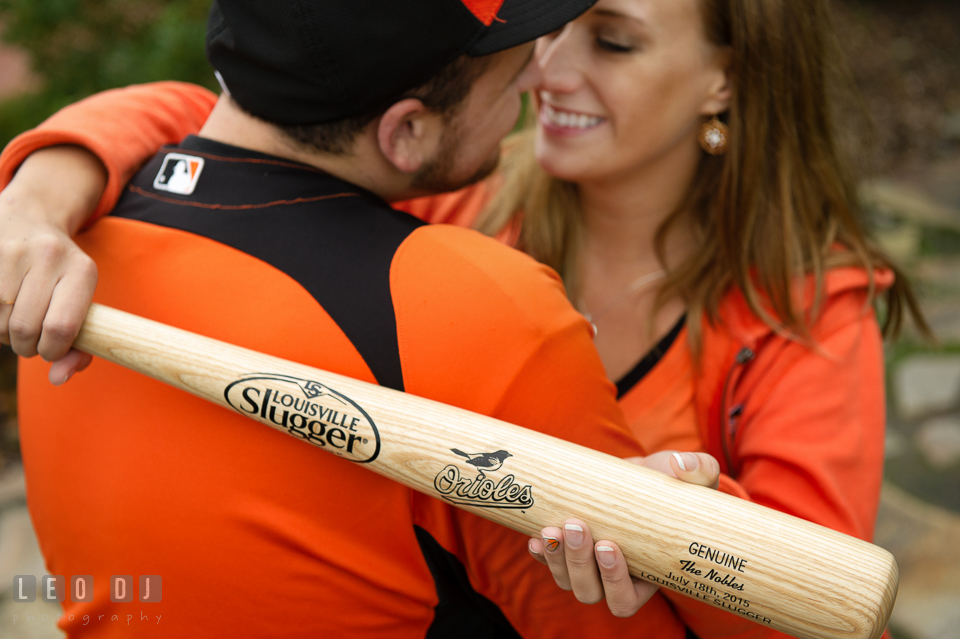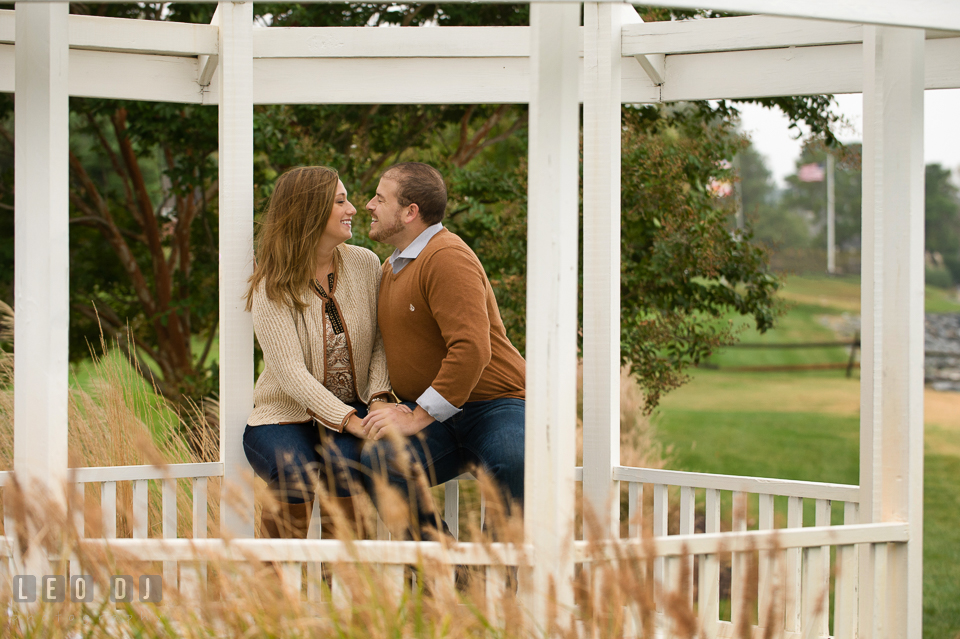 Karen and Ross chose St. Michaels for their engagement photo session because it is the area where they are getting married in and they wanted to give people a little glimpse at what is in store for the next summer. Both Karen and Ross love the water, beach, boats, and all things crabs and Maryland.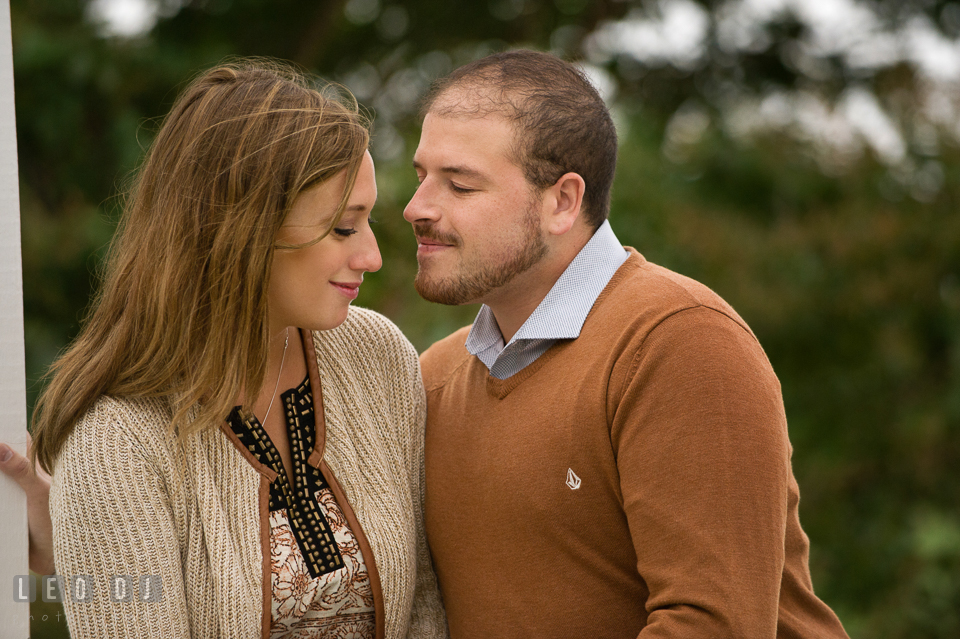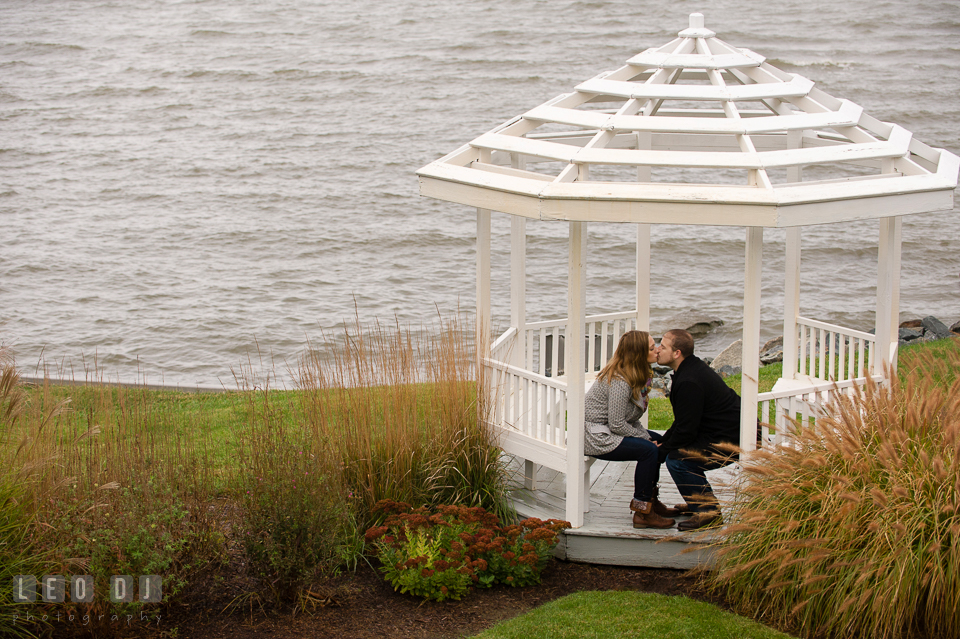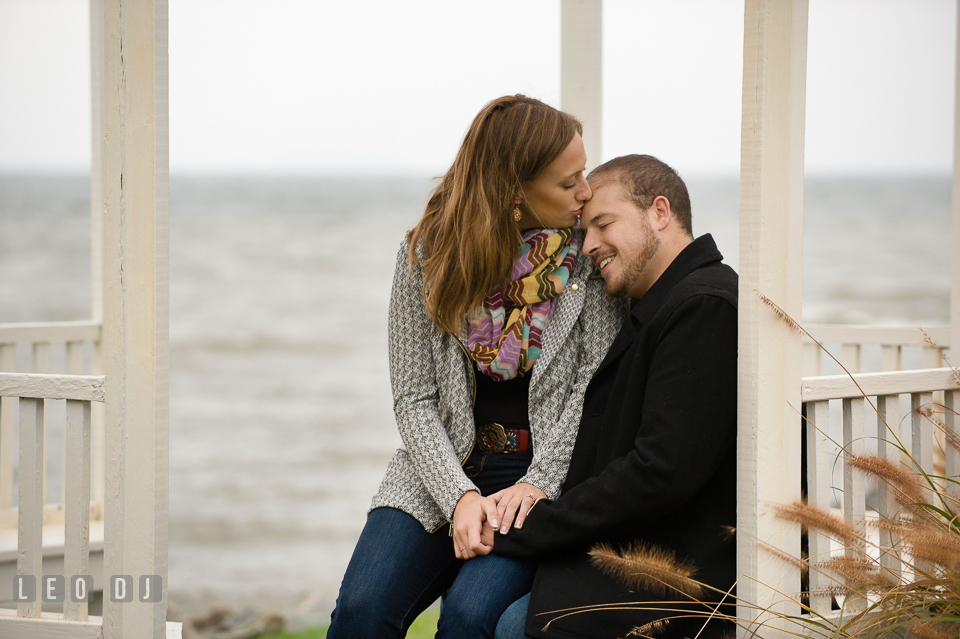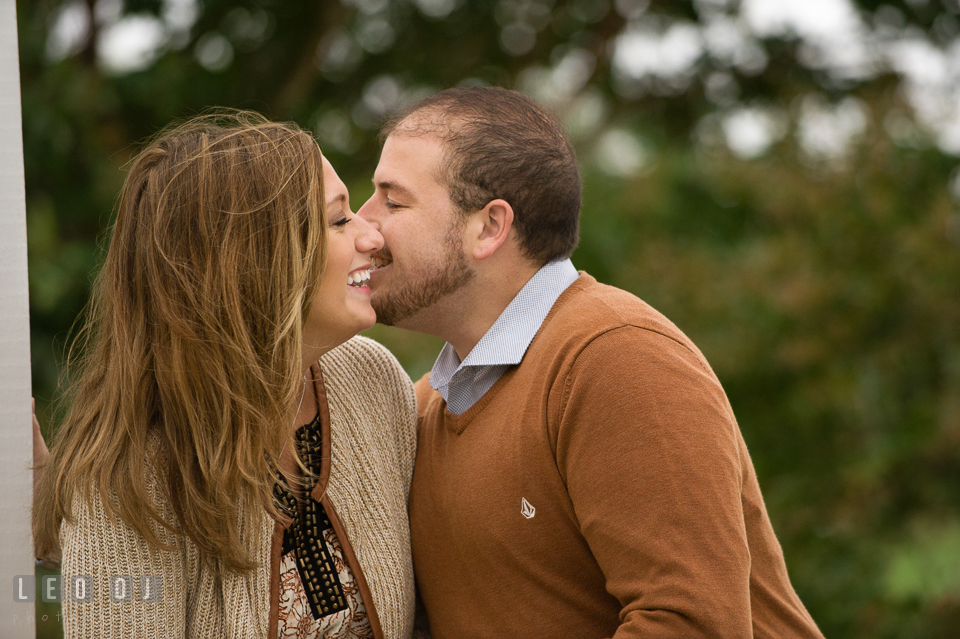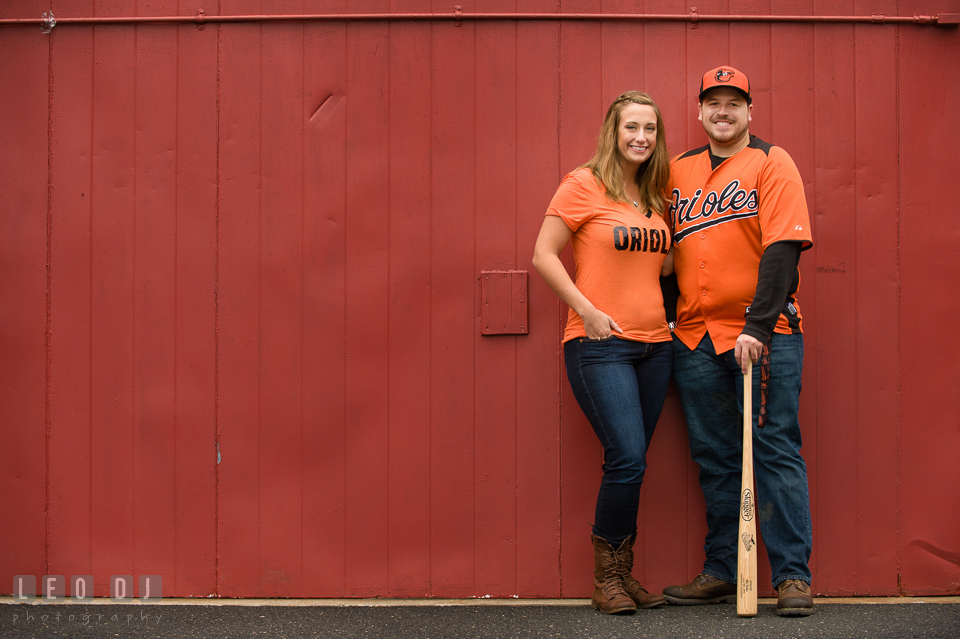 Karen and Ross sure are a big fan of the Major League Baseball team Baltimore Orioles. They even got this genuine custom-made baseball bat by Louisville Slugger, personalized with their upcoming wedding date and name which you can see in detail on the very first image above. How cool is that!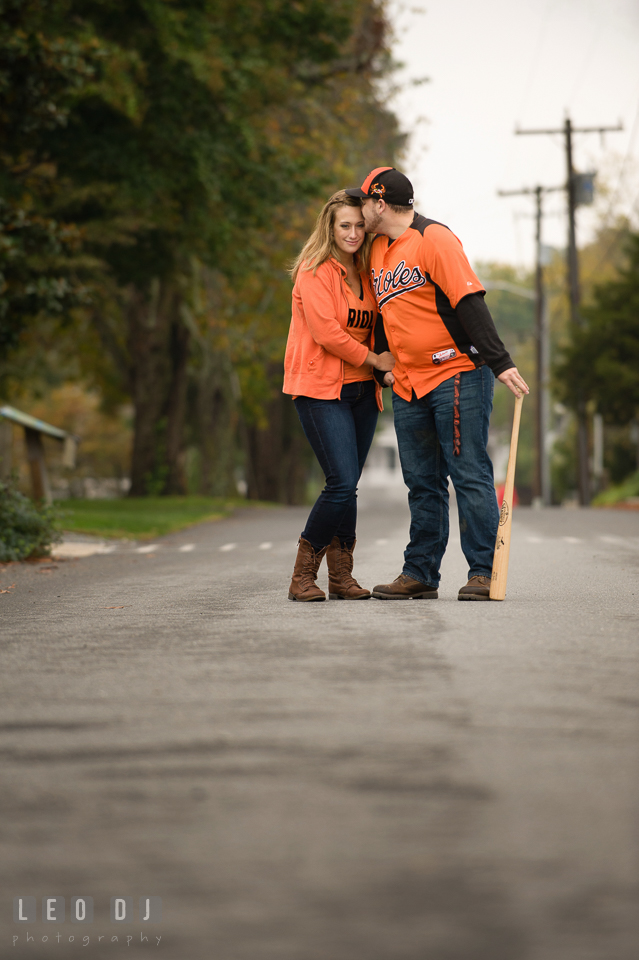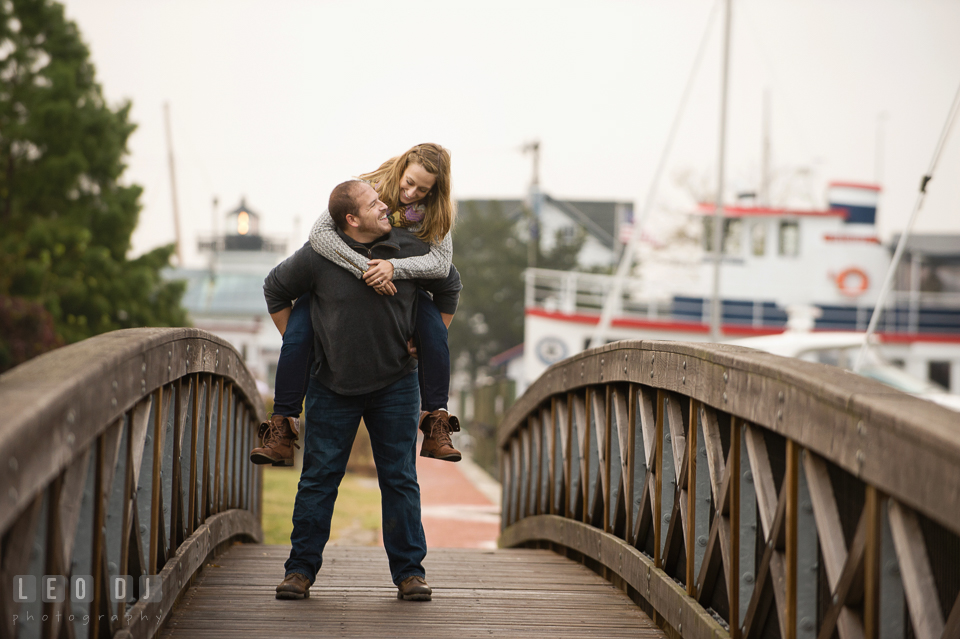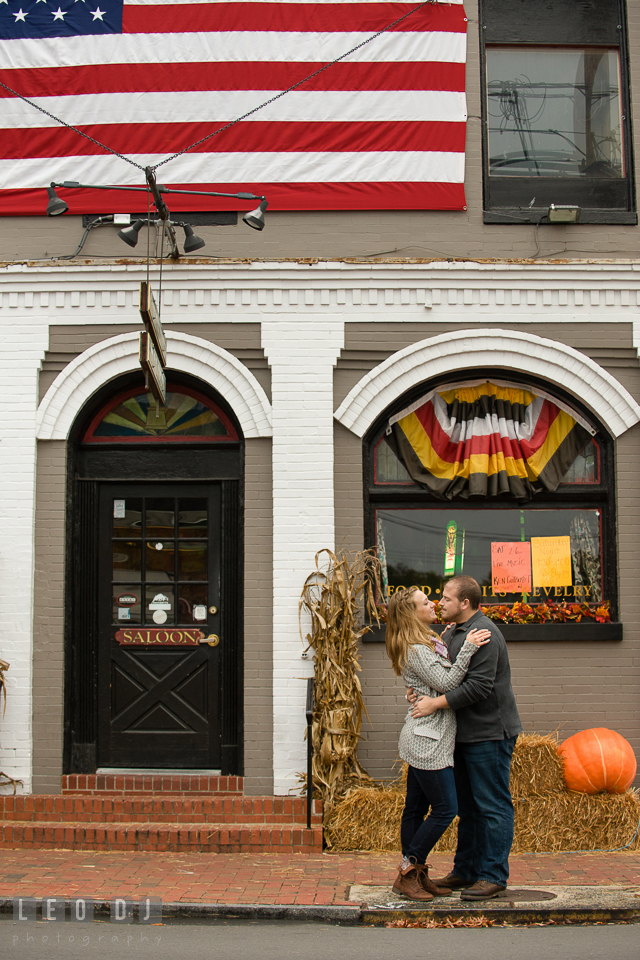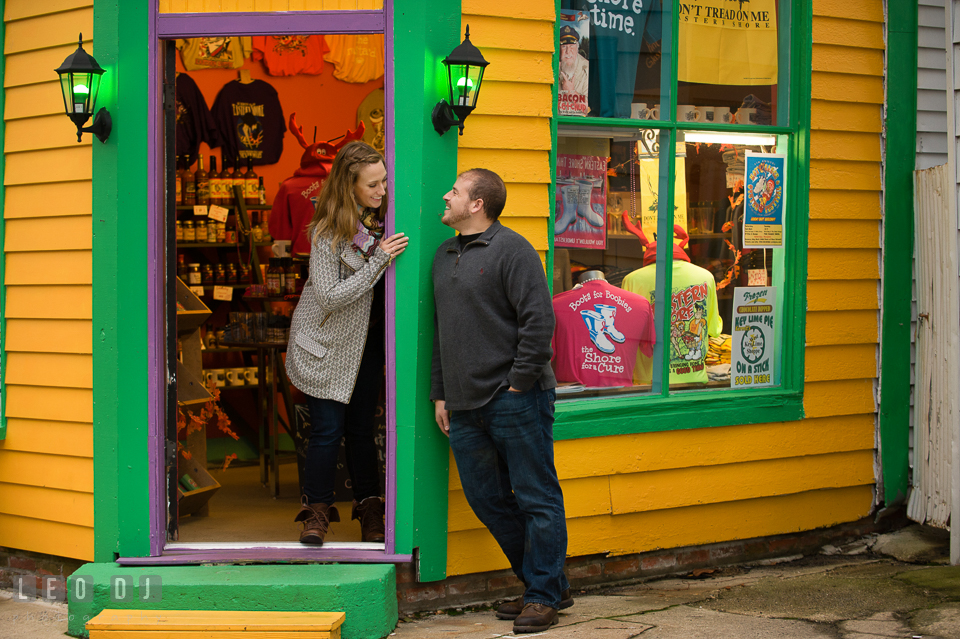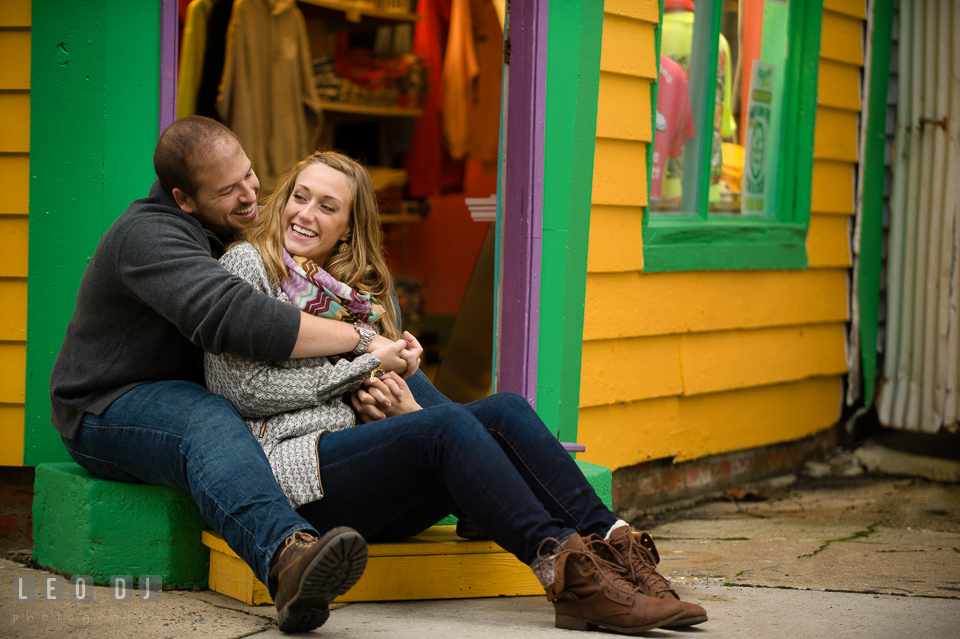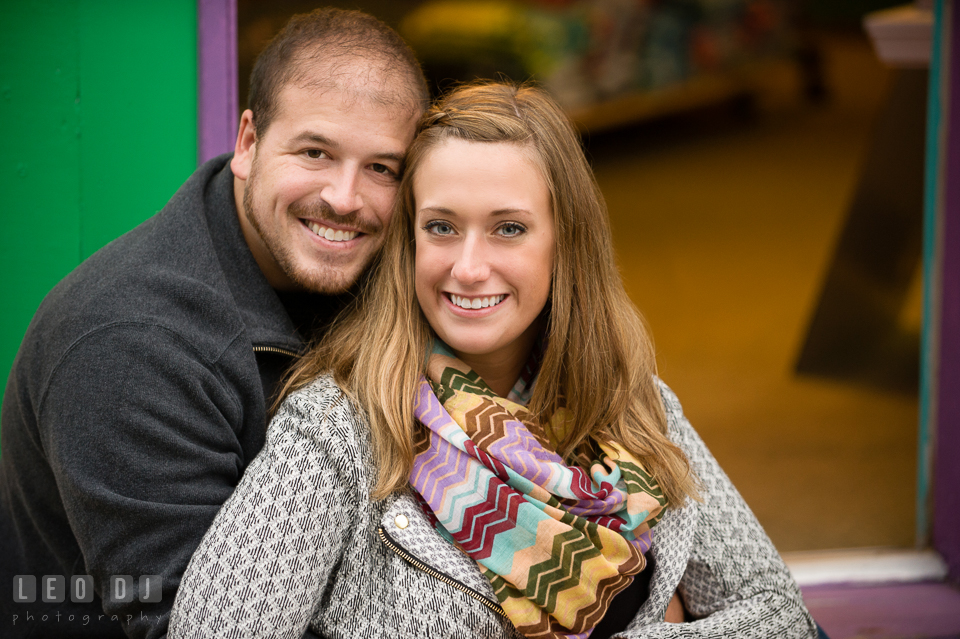 Congratulations on your engagement, Karen and Ross!
See you soon at the wedding! 🙂
Leo Dj