Continuing from the getting ready and wedding ceremony photos at the Chesapeake Bay Beach Club, here are the photos of Casey and Todd at their wedding reception. 🙂
You have to check them out! So many silly moments. I guarantee you'll smile and laugh. 🙂
The Bride, Casey, did warn me during our first meeting that they were all a crazy bunch. She told me, "Life is too short to be serious all the time." 😀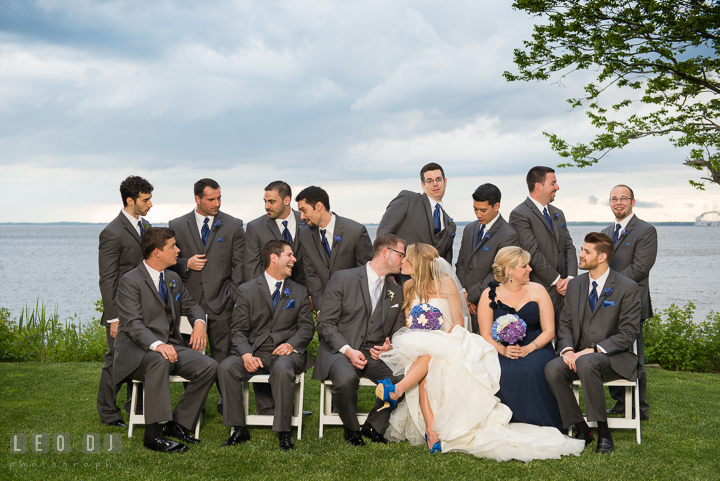 The Best Man and Groomsmen tortured the Groom!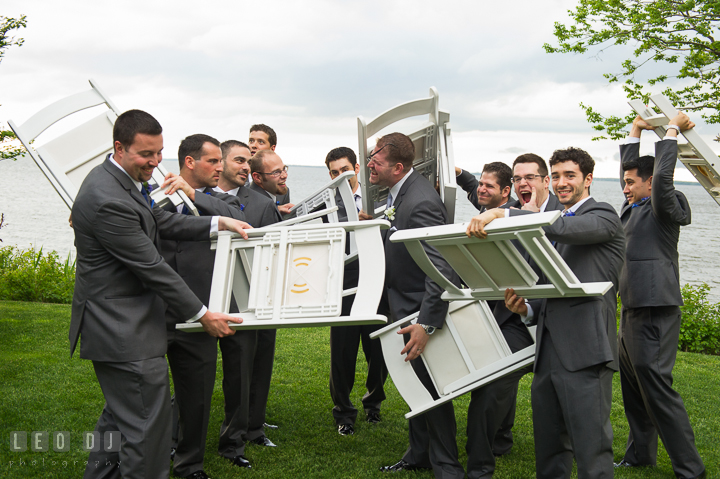 Ouch!
It was Todd's idea though..
Don't worry.
Todd was fine.
Or was he?
In the meantime, the Bride gets lots of love.
Life is unfair…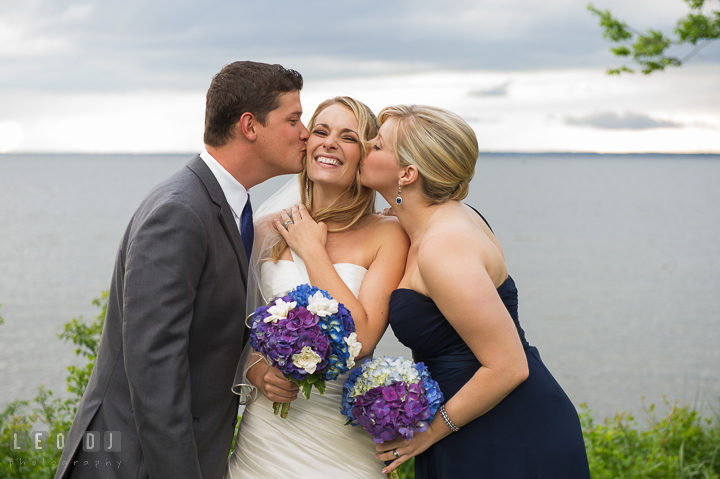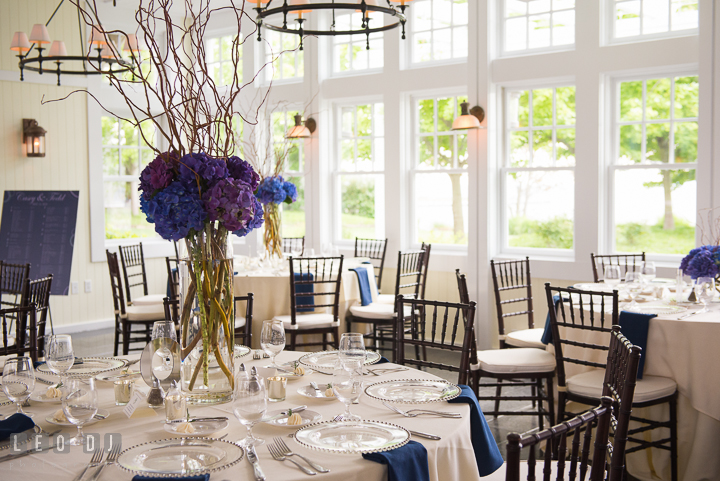 Check out the gorgeous hydrangeas for the table centerpieces in the Tavern Ballroom and the delicious hor d'oeuvres.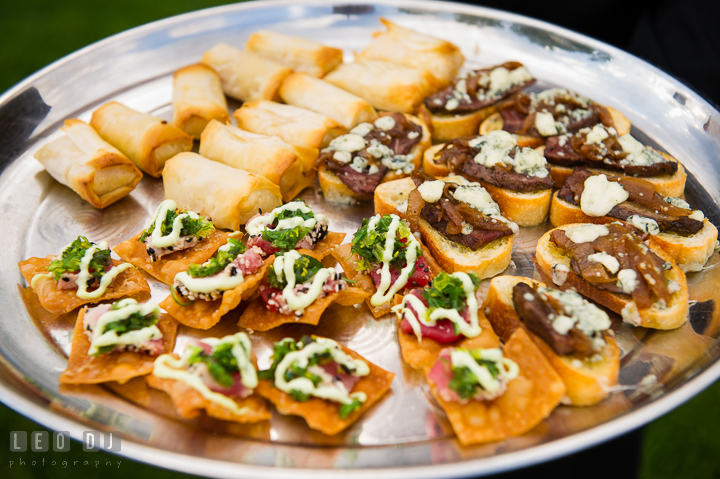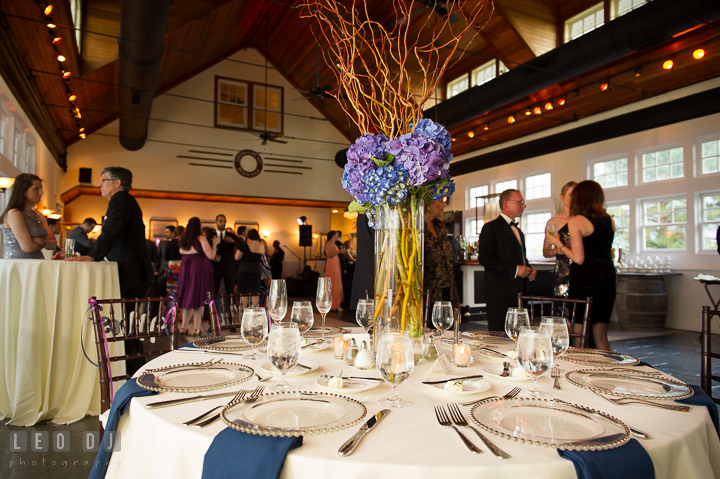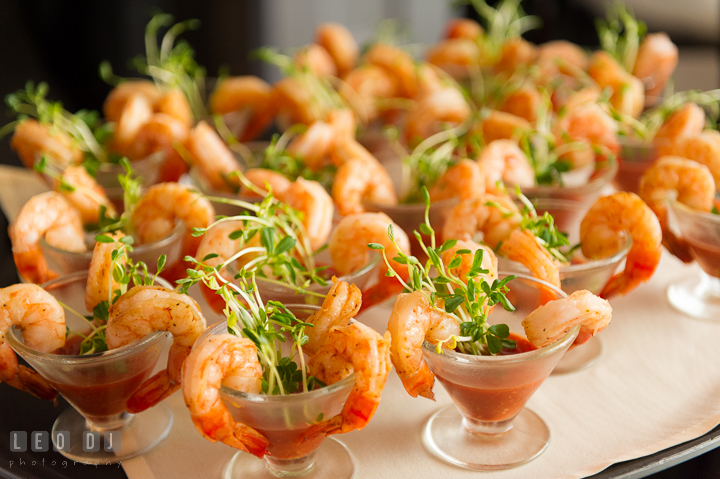 Here comes the Bride and Groom!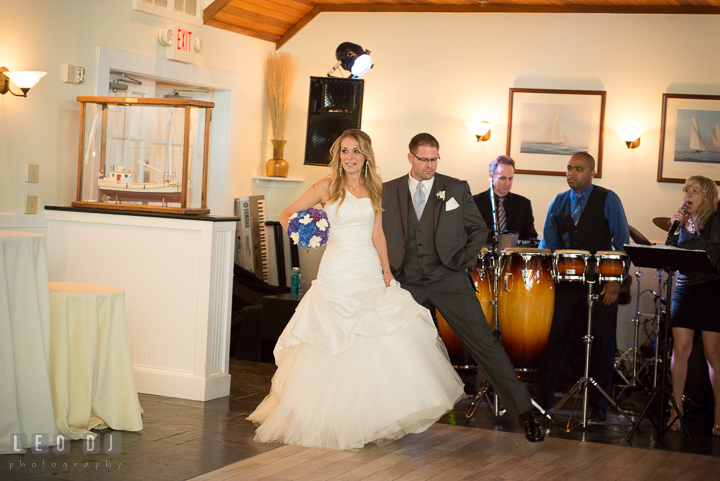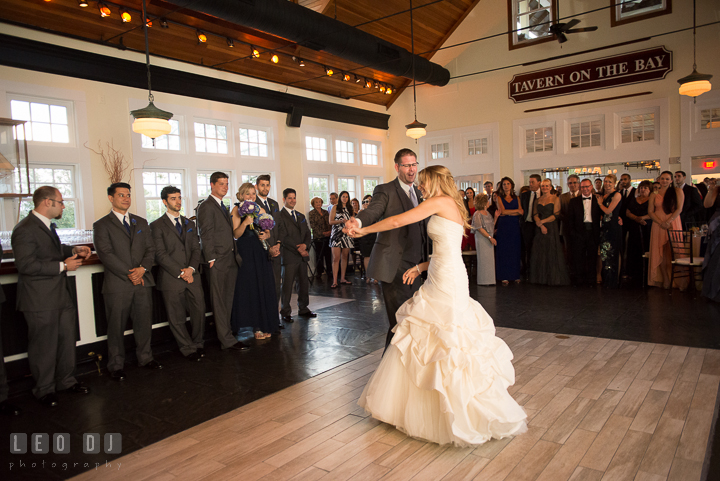 Even during the first dance Todd does silly stuff. 🙂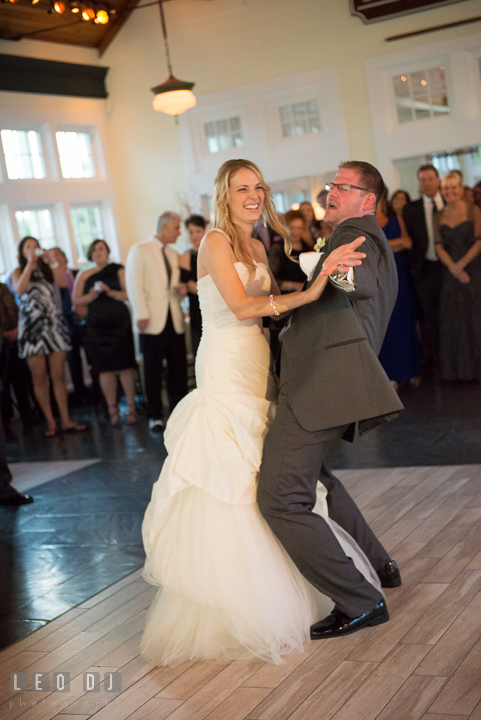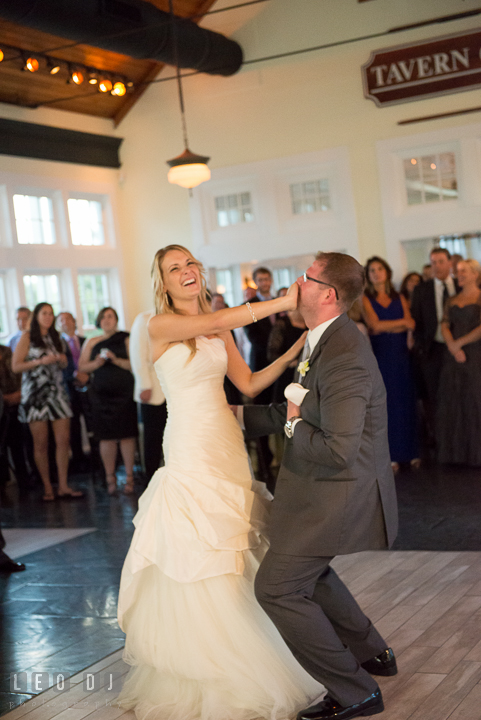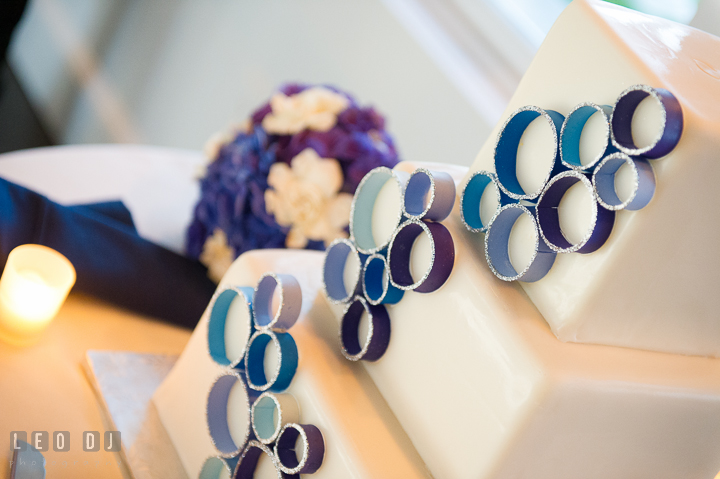 Gorgeous cake with contemporary decoration design by Sugar Bakers.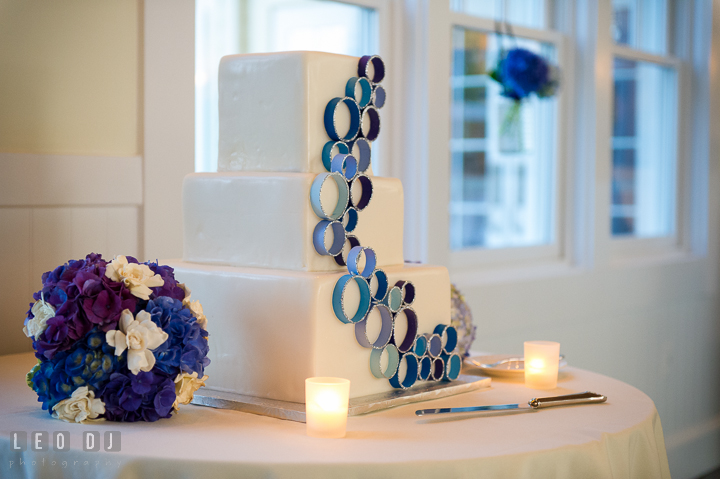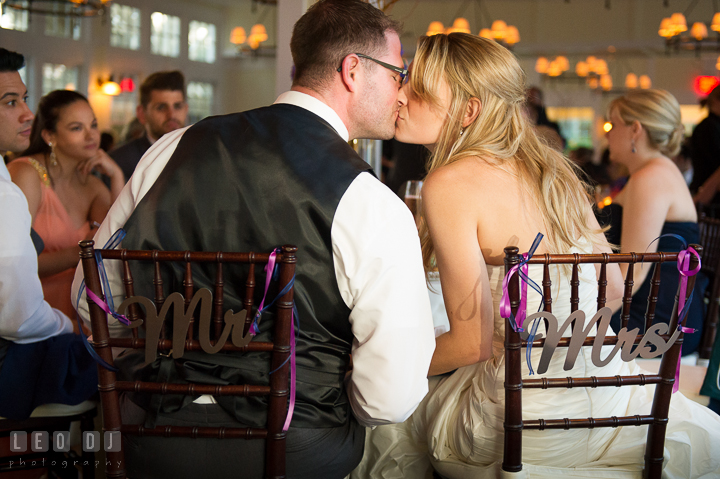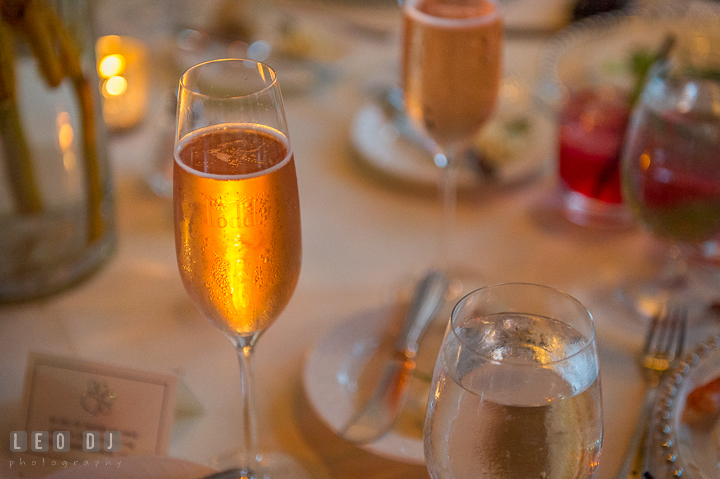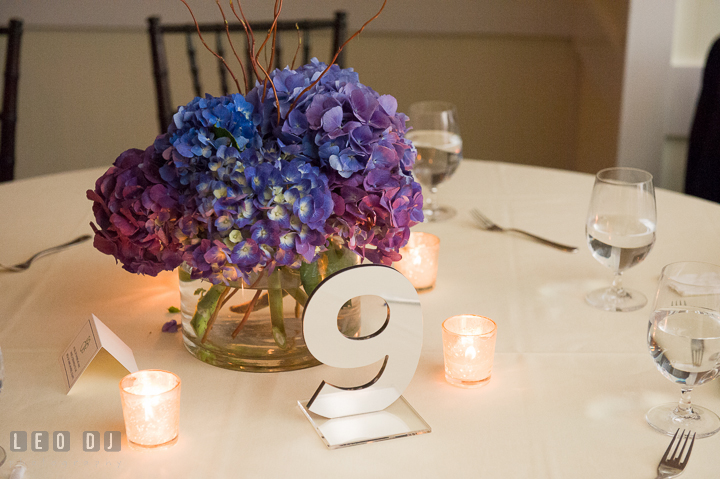 Toasts from the Maid of Honor and Best Man.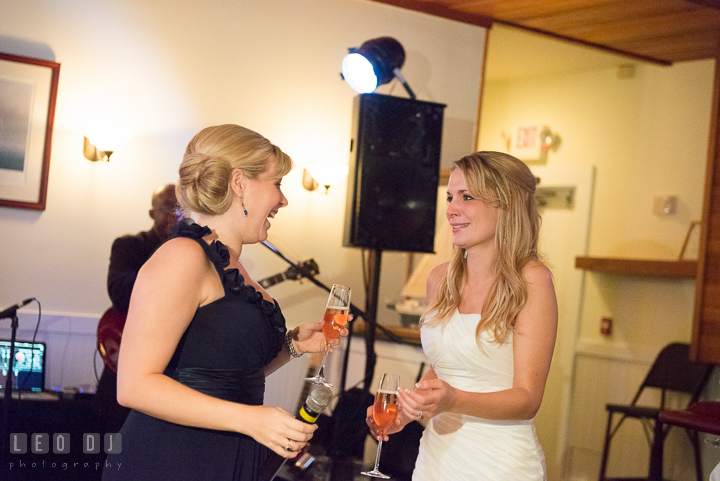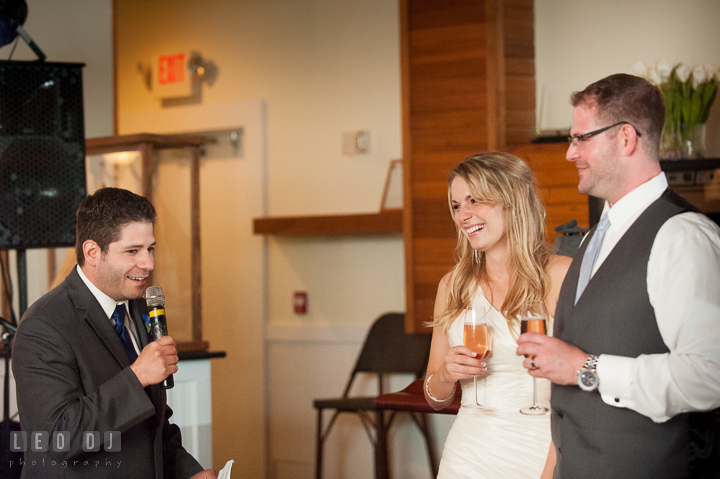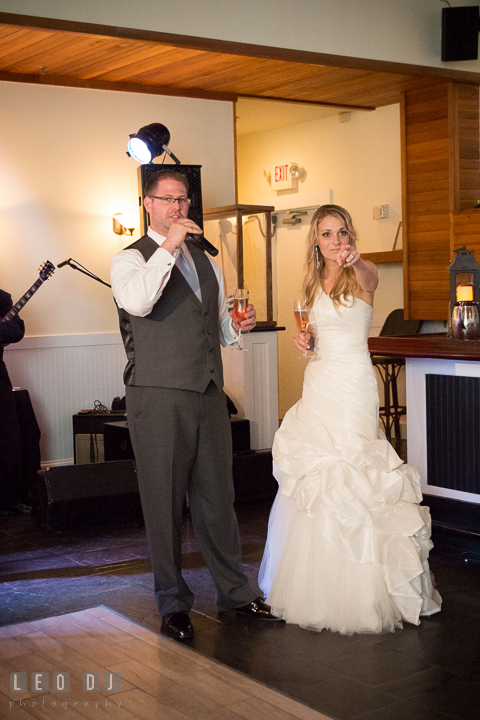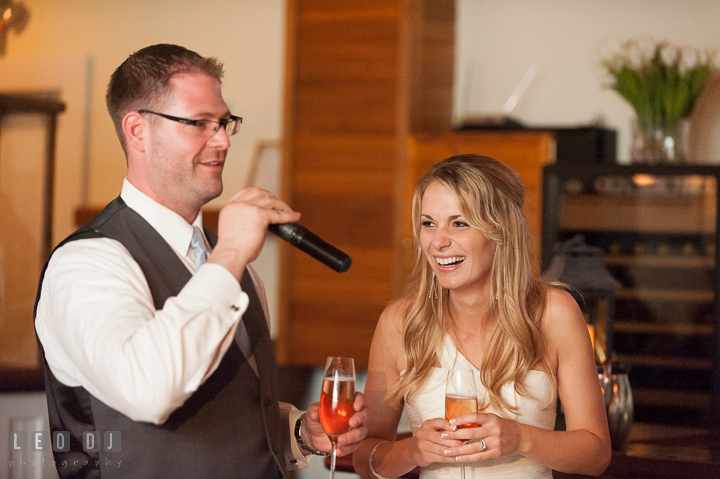 Then finally the Mother of Groom and Son dance,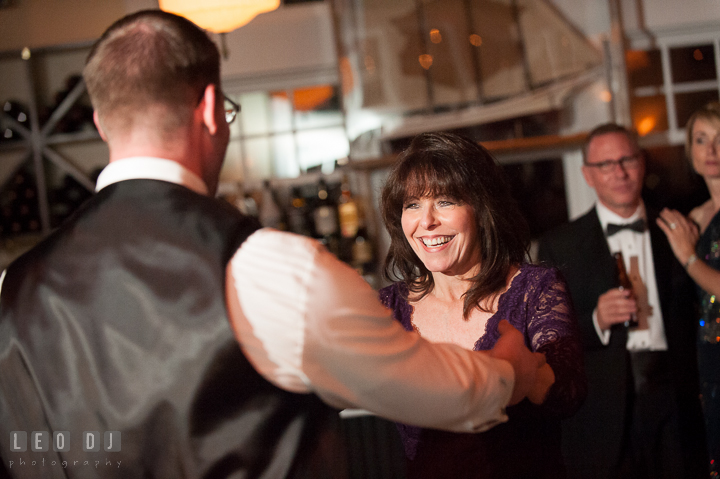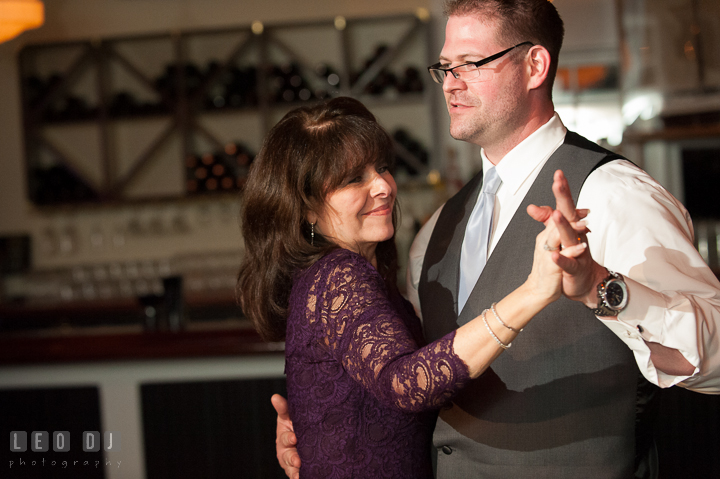 and Father of Bride and daughter dance.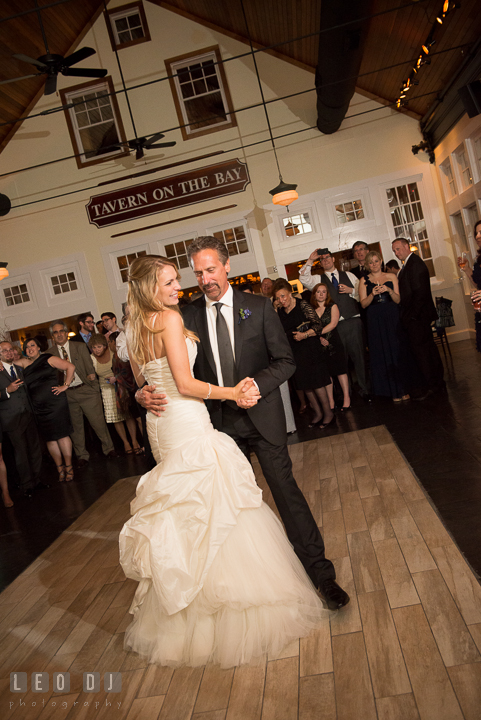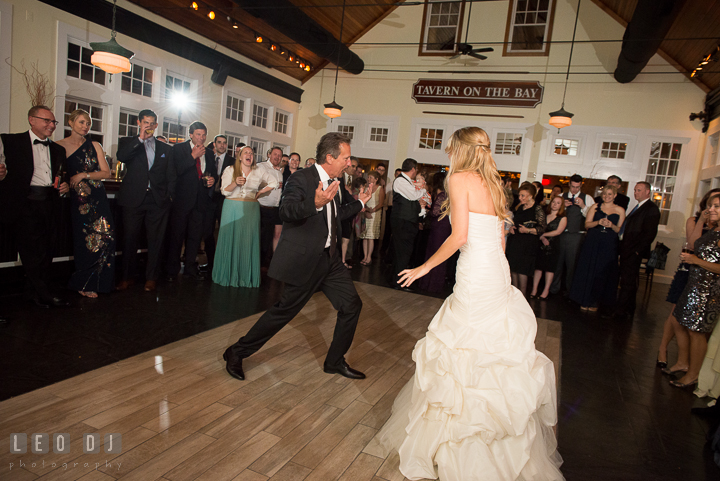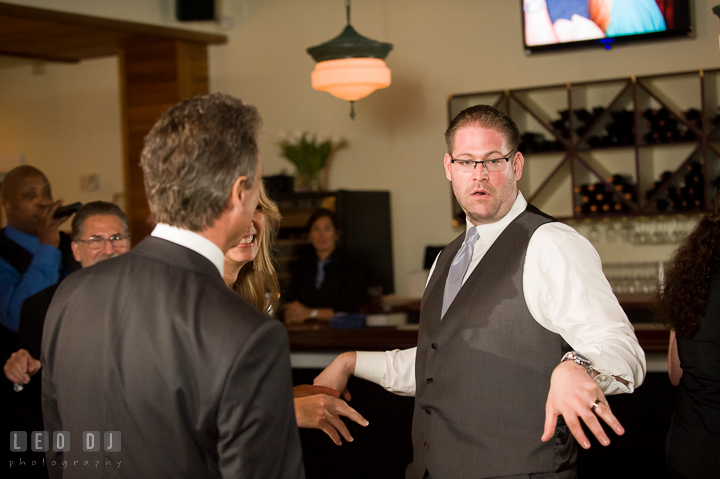 Casey sometimes have to put a halt on Todd's silliness. 🙂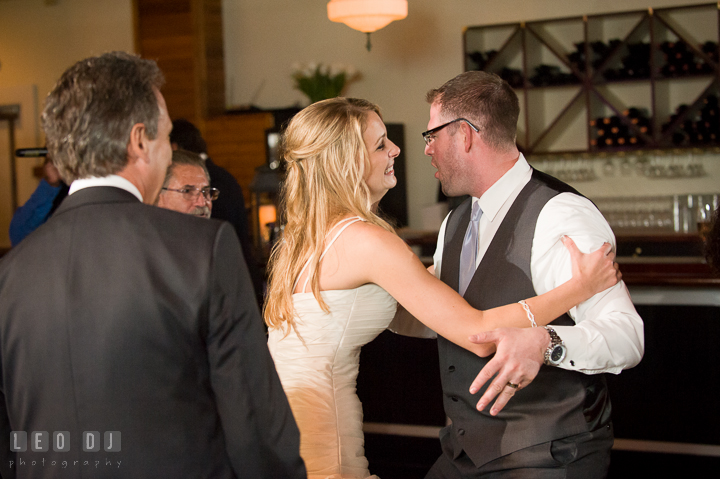 But Todd is Todd… 😀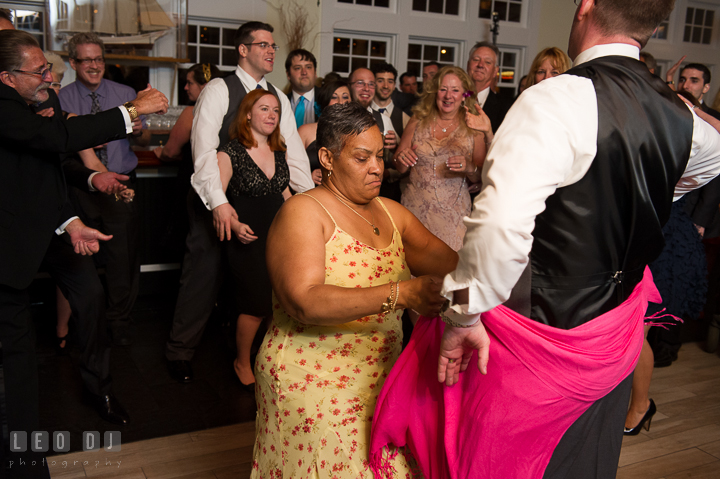 Cake cutting time! 🙂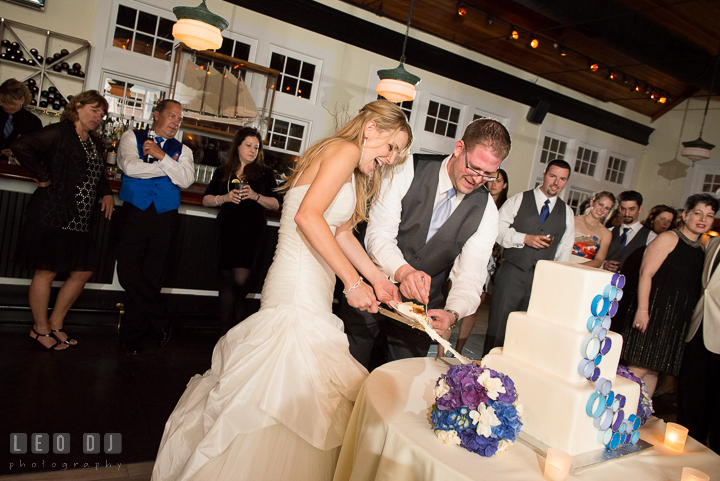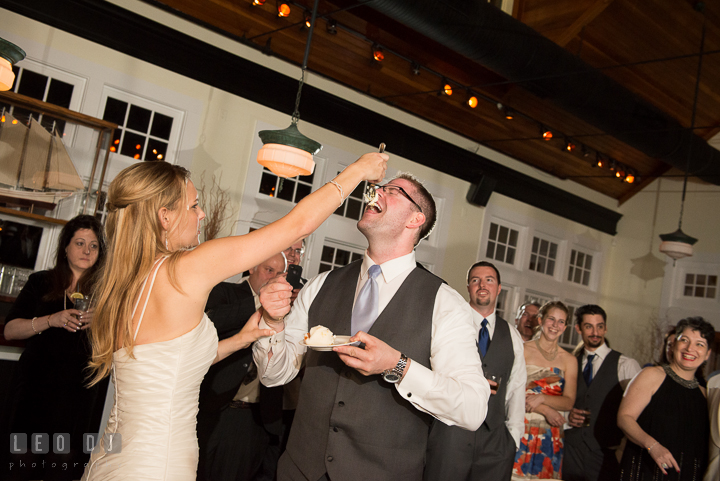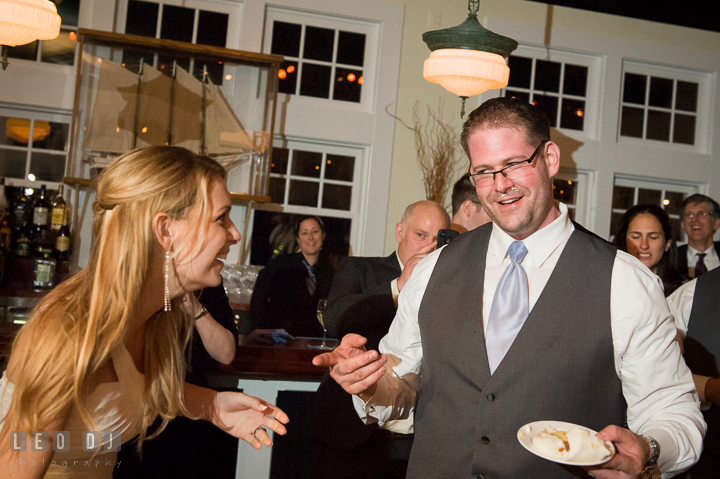 Todd realized that Casey was playing prank on him. 😀
She missed her aim toward Todd's mouth on purpose.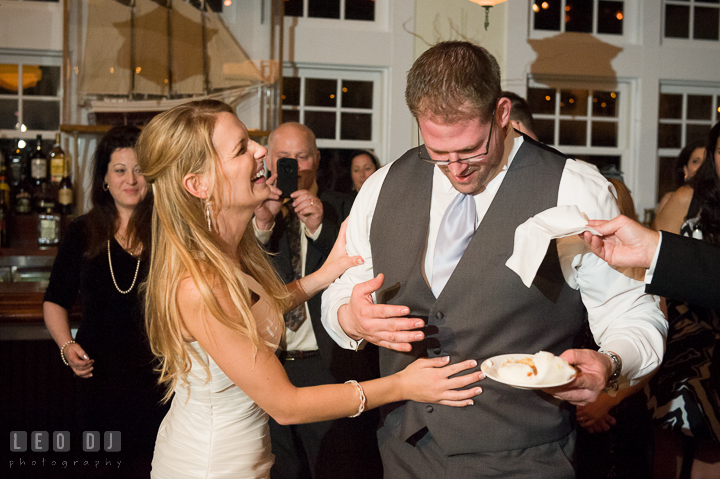 Time to dance again with live music from the awesome Onyx Band!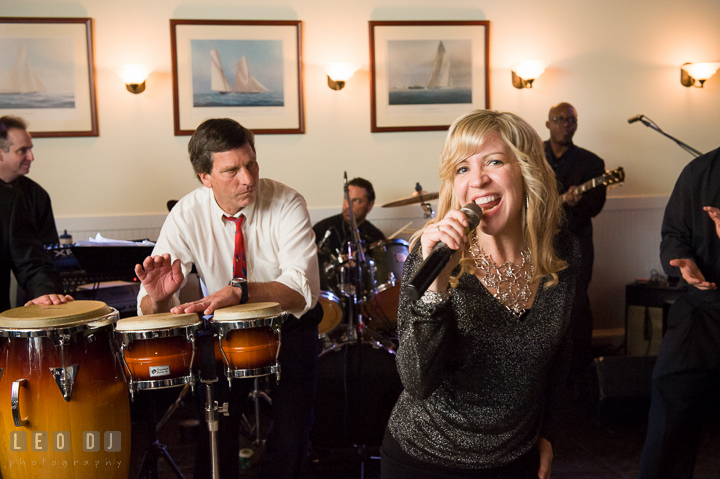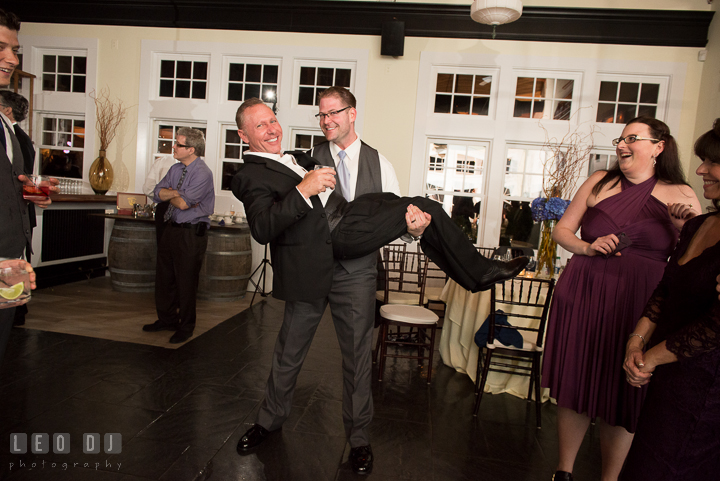 The performers from Onyx Band were really entertaining. They were the best wedding band I've worked with so far!
Check out one their lead singer performing a somersault jump high up in the air!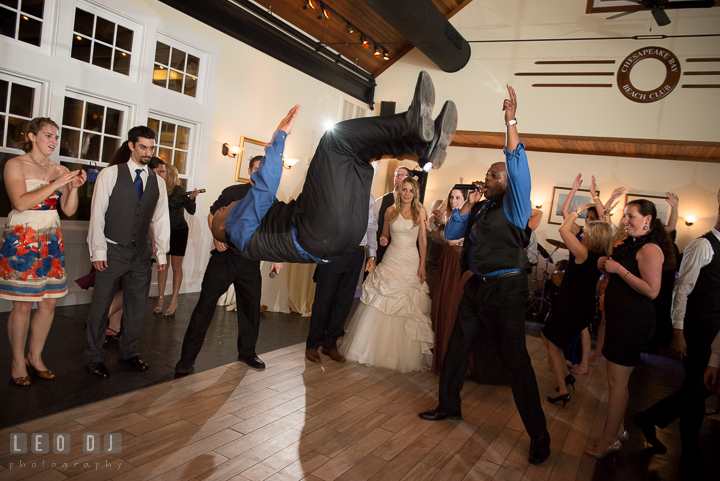 And a perfect landing on the ground with a split!
That was an awesome jump sequence shot taken by my second photographer, Ken, by the way. 🙂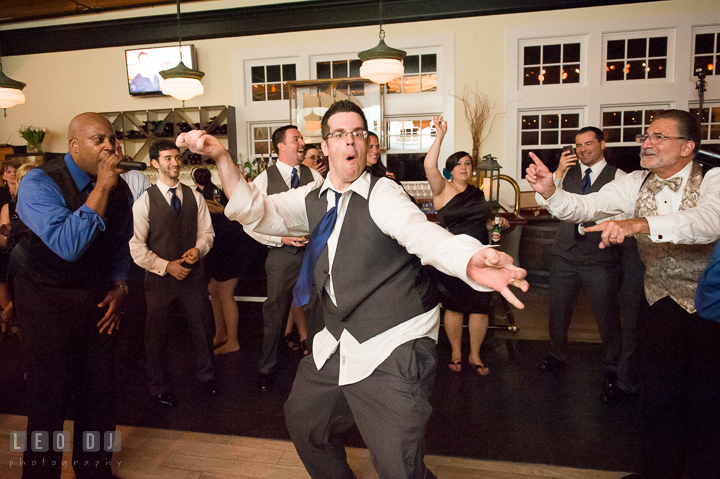 After the Hora dance, it was time for the Bride and Groom to be lifted up on their chairs. 🙂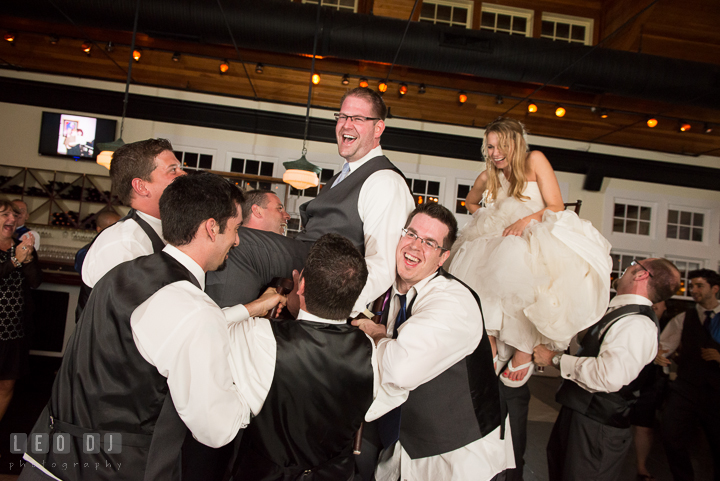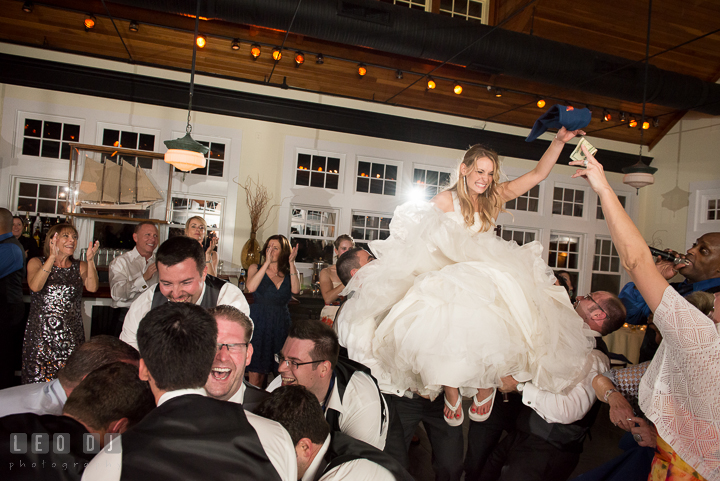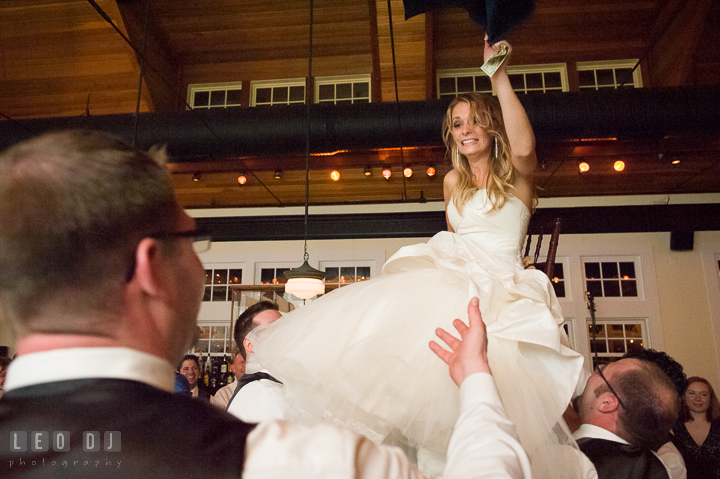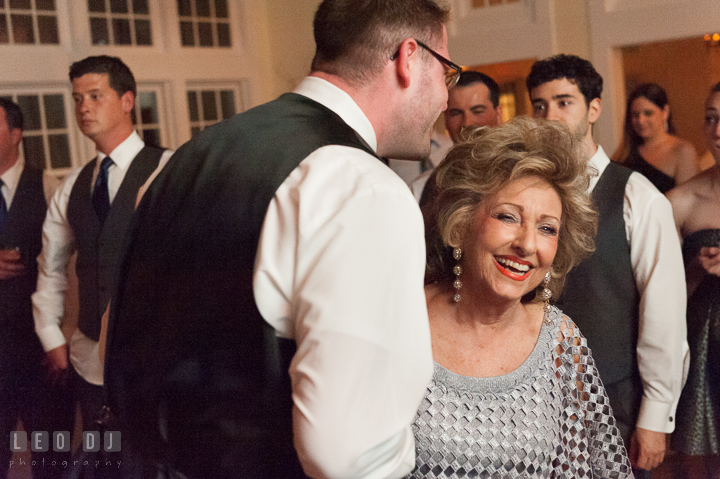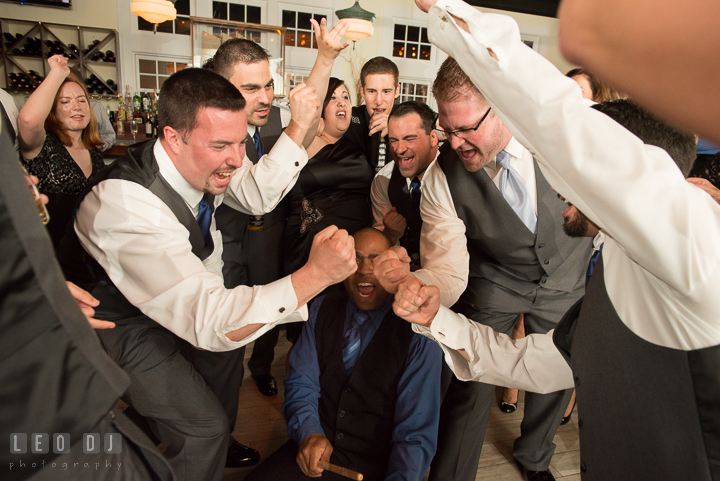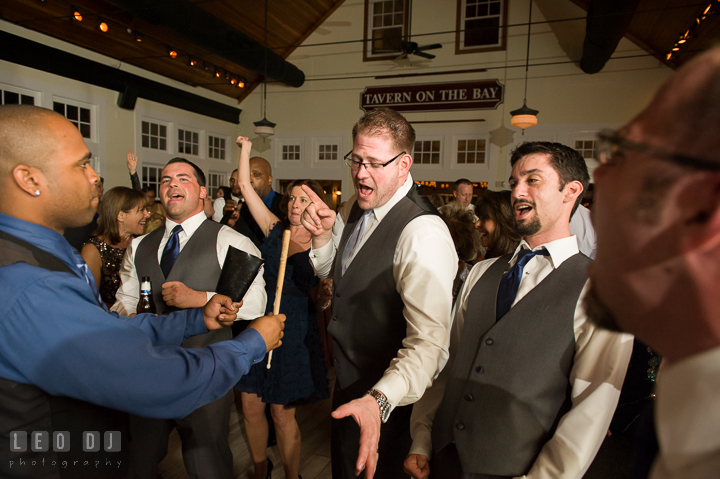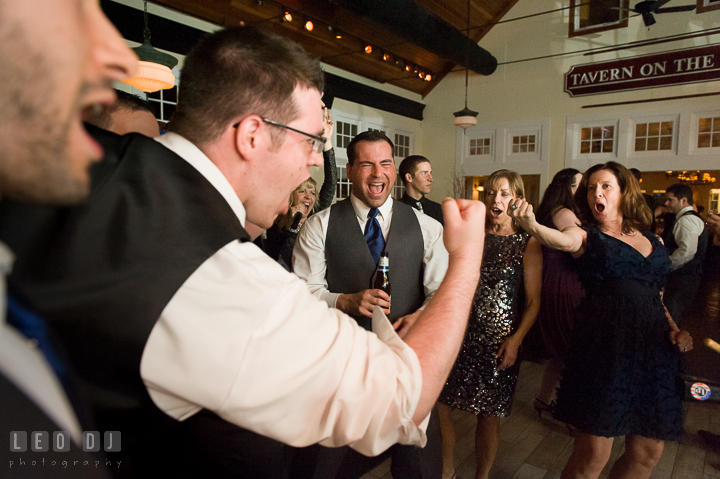 Pulp Fiction? 🙂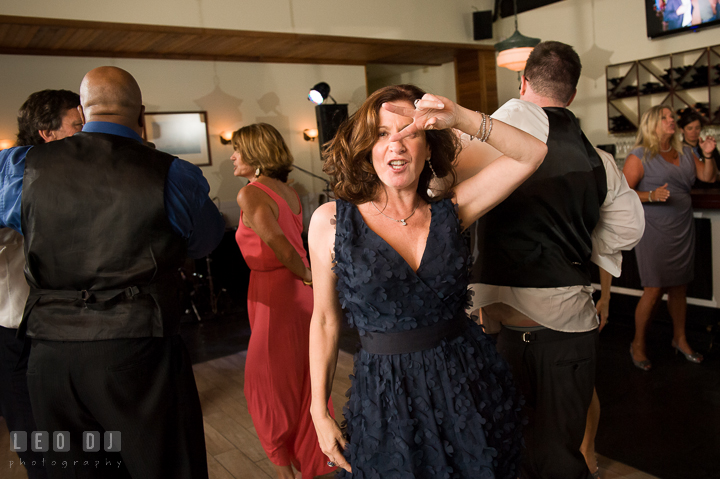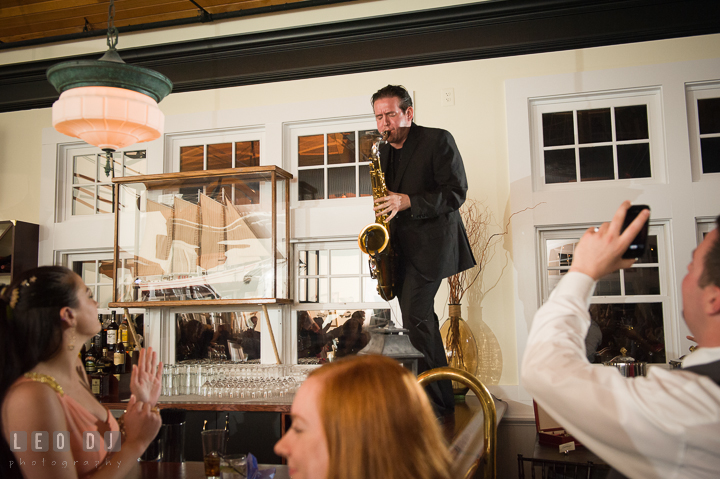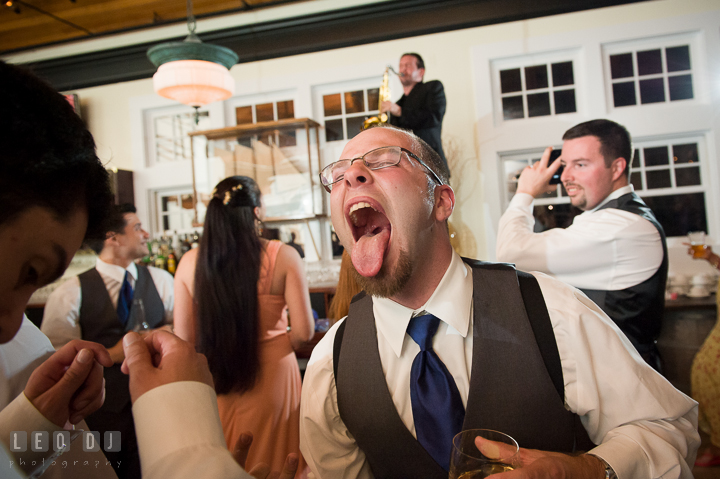 Of course the Band had to perform "Don't Stop Believin" by Journey.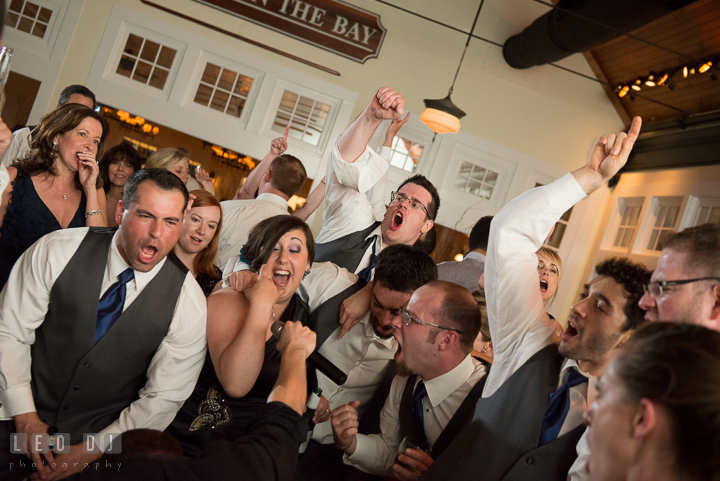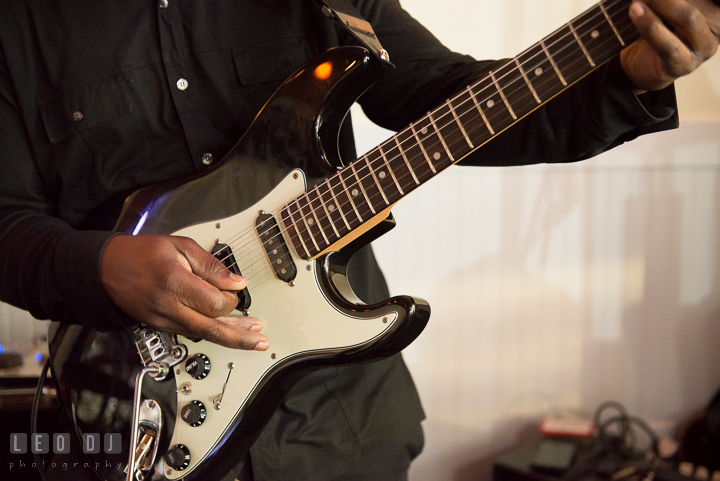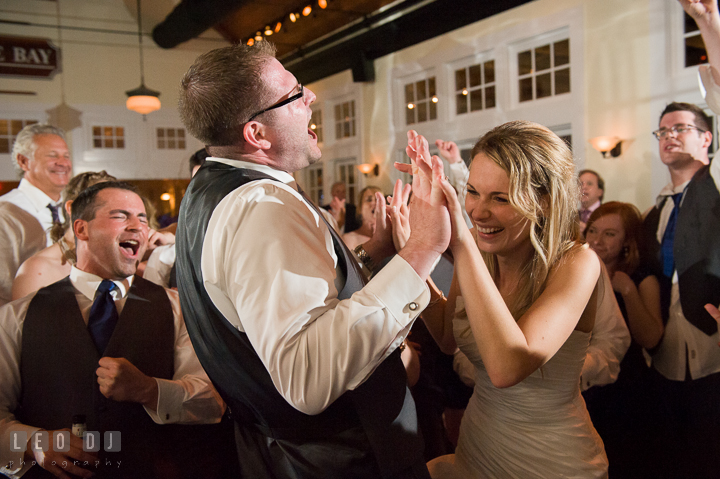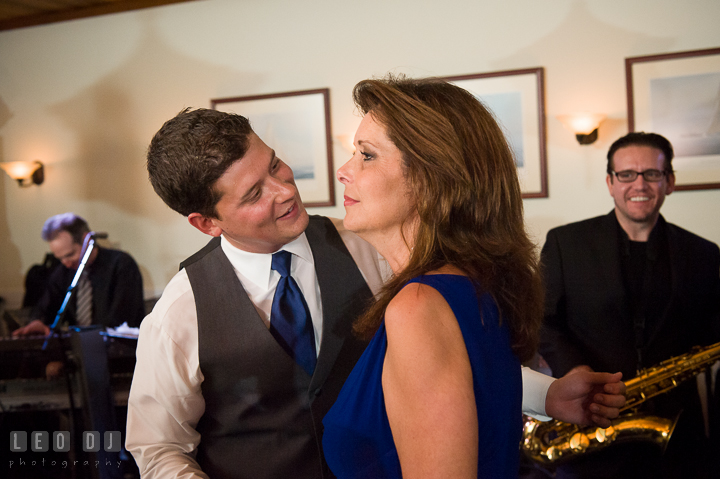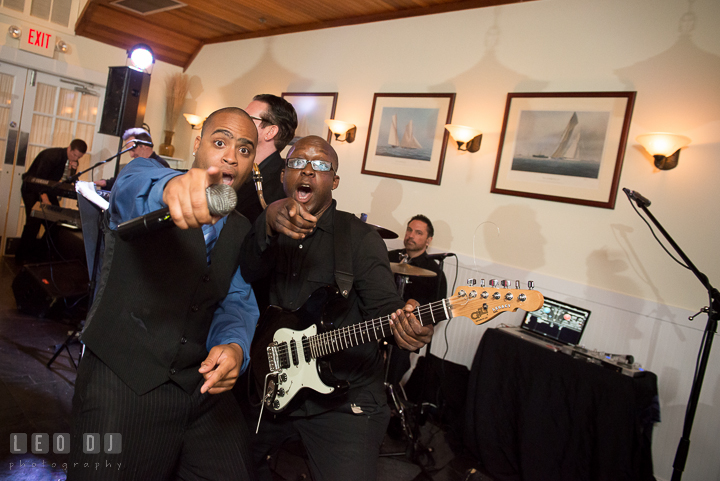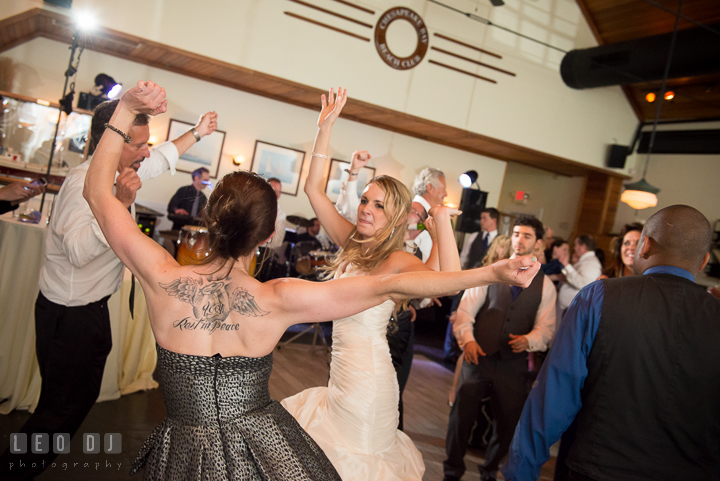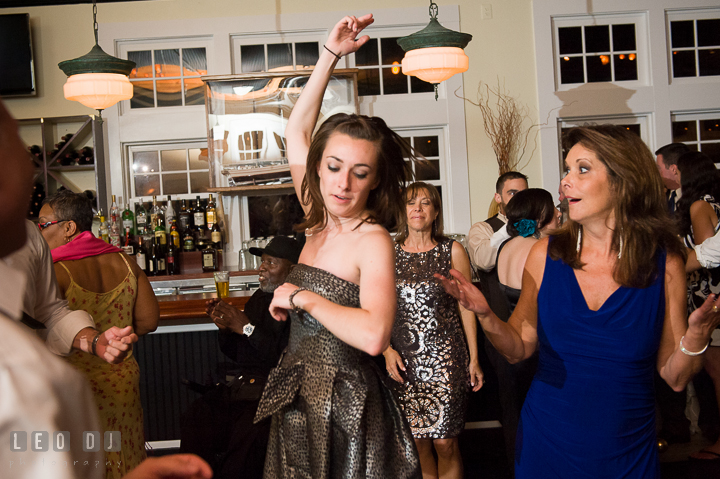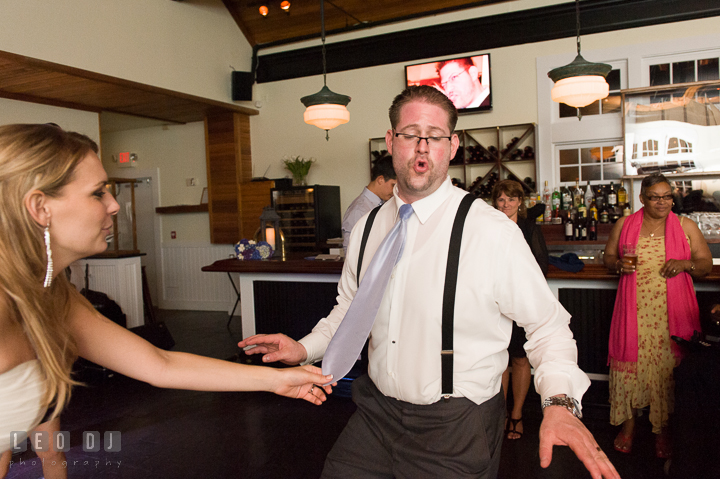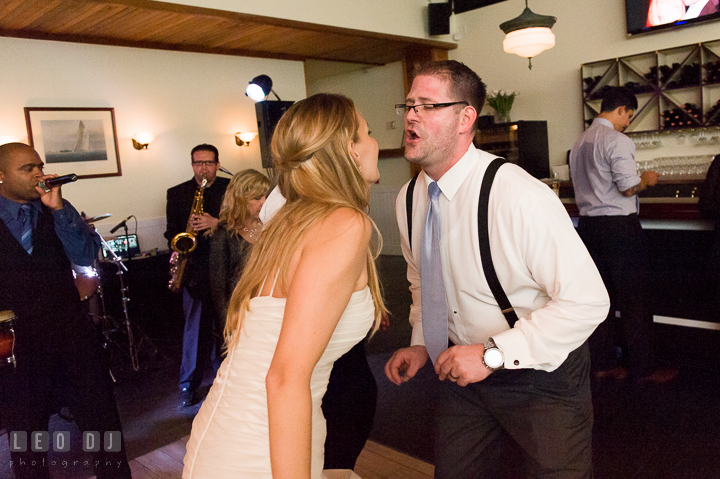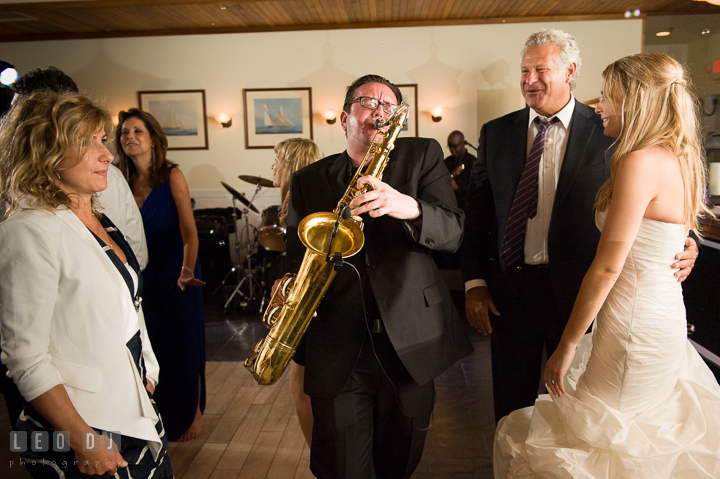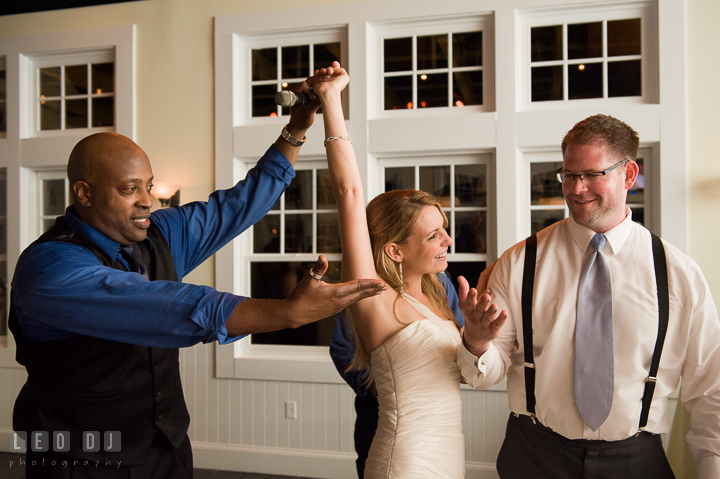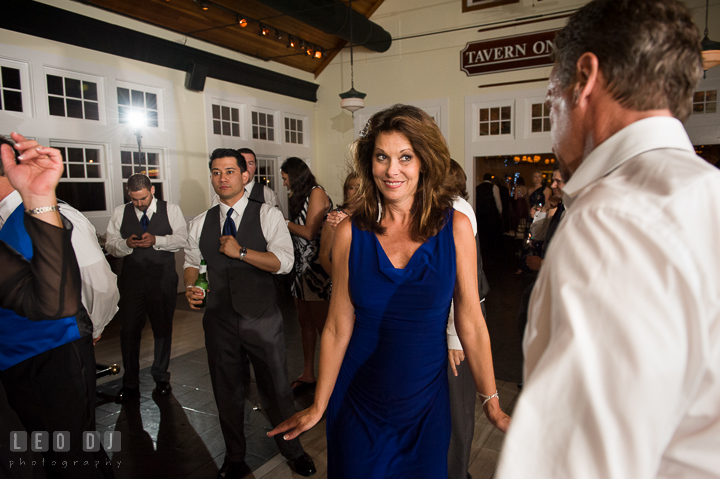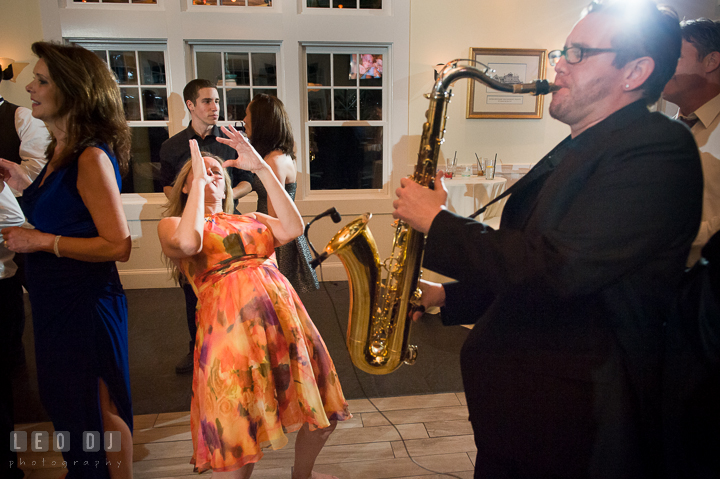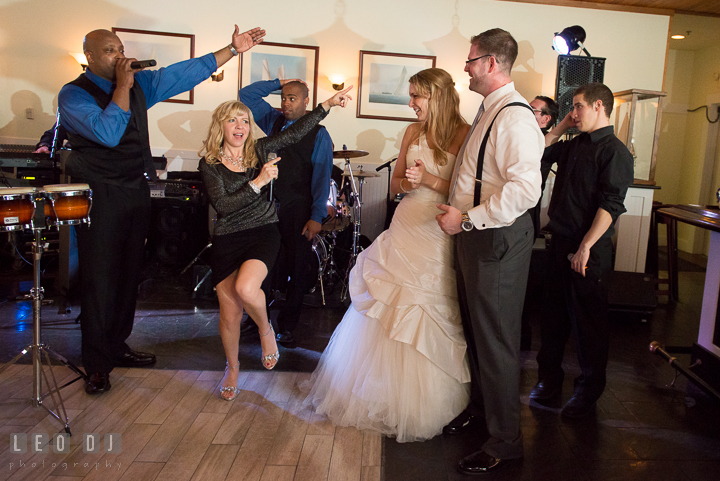 It was a wild party and one heck of a ride!
It was a lot of fun for my second photographer, Ken, and I. 🙂
Very very entertaining!
Congratulations Casey and Todd! May you all live happily ever after! 🙂
Leo Dj
—
Vendors
Venue and Catering: Chesapeake Bay Beach Club
Officiant: Mary Tankersly
Make up: Makeup Memories
Hair: Hudson & Fouquet
Dress: Bridals by Elena
Florist: Fleurs
Decorations: Cache Fleur and Art Display Company (table numbers and seating chart)
Cake: Sugar Bakers
Band: Onyx
Videography: Buerhaus Design Videography
Limo: ZBest Zimousine
Cards and Stationary: Paper in the Park
Wedding favors: In lieu of favors, the Bride and Groom donated to the SPCA of Anne Arundel County