Continuing from the ceremony part of the wedding at a private estate in Eastern Shore Maryland, here is part two, the reception party from Danielle and Josh's wedding.
One of my favorite shot of the day is this one below that shows the interaction between the Bride, Danielle, and her Maid and Matron of Honor, and Bridesmaids.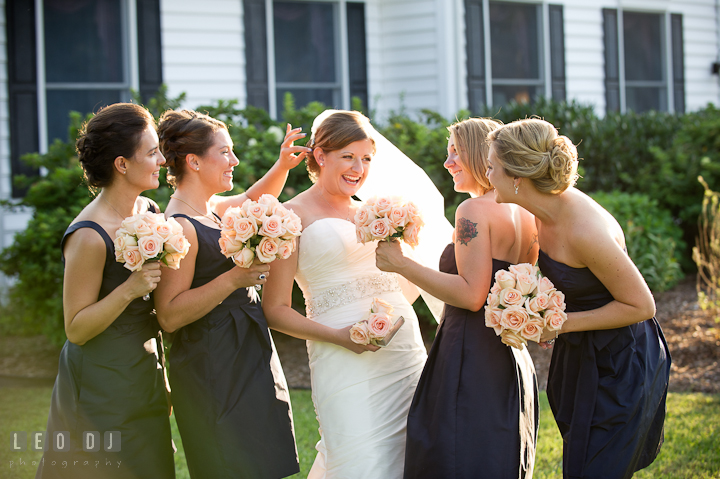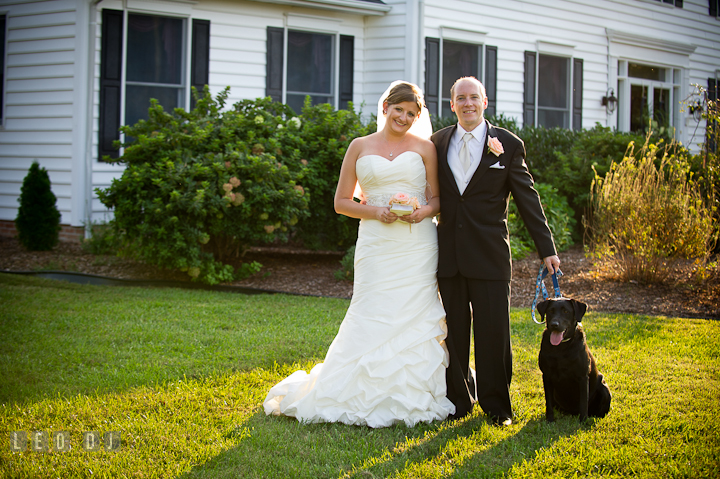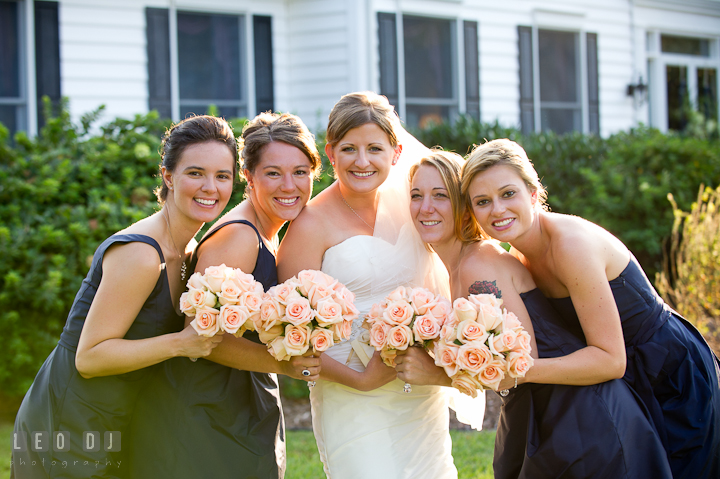 The Groom, Josh, and his Best Men and Groomsmen.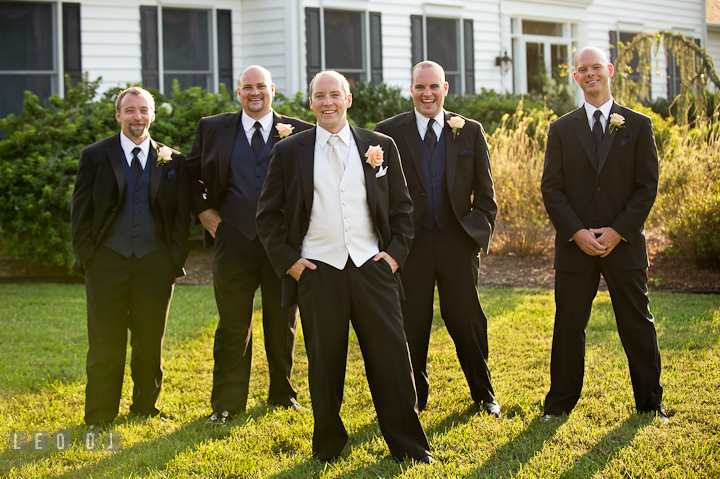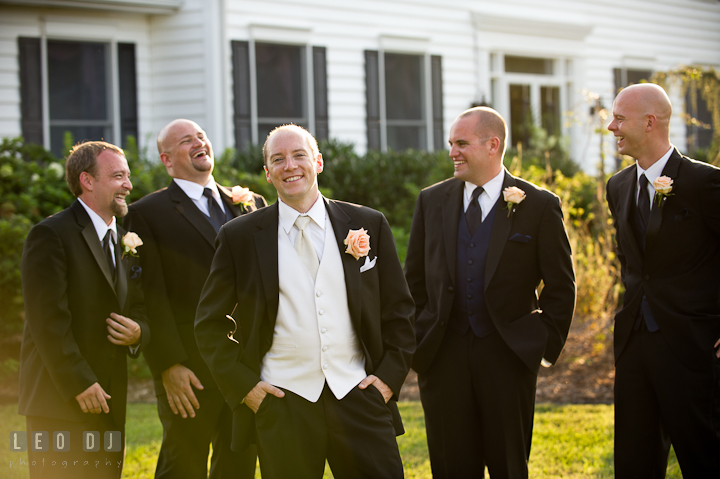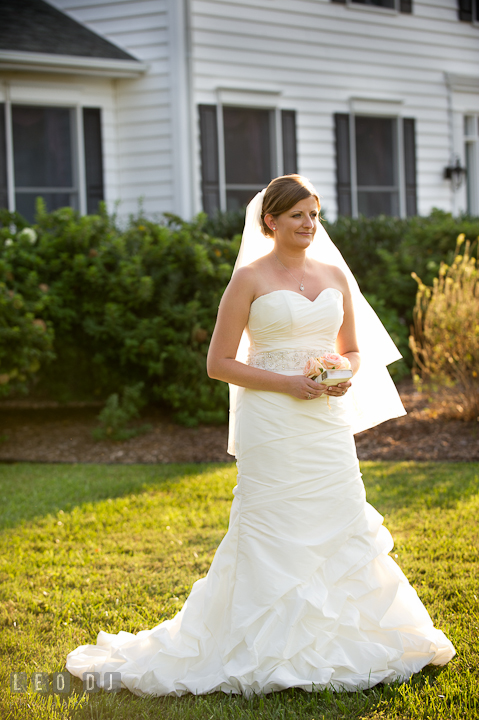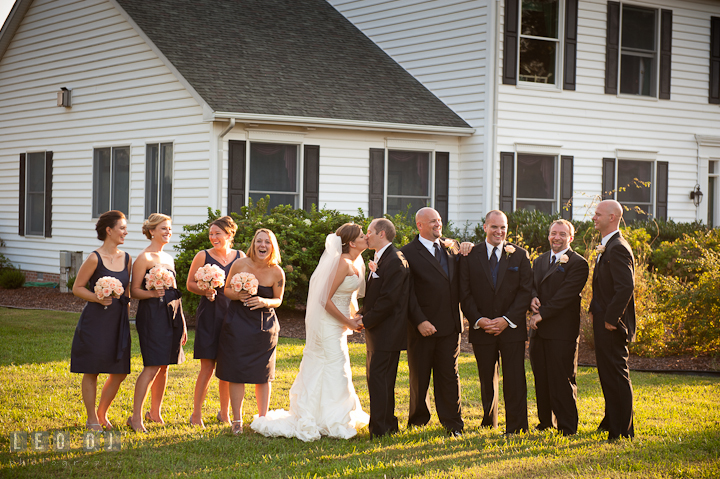 One of the hor d'oeuvres served during the cocktail hour, fresh steamed shrimps with Old Bay spice. Yumm!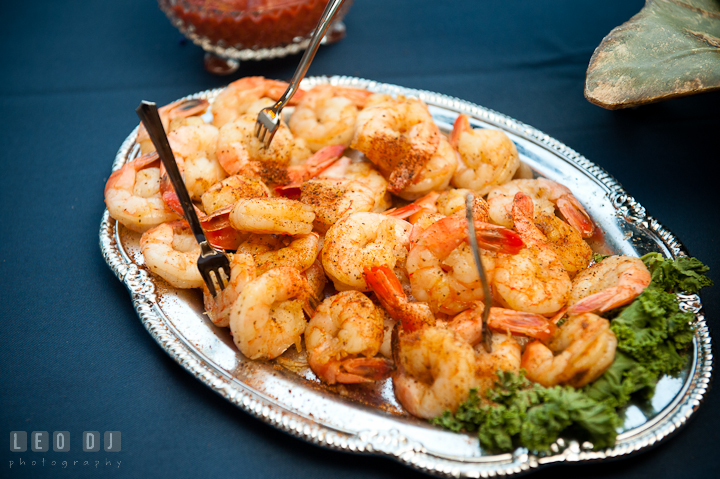 People can also get assorted sweets from the candy station.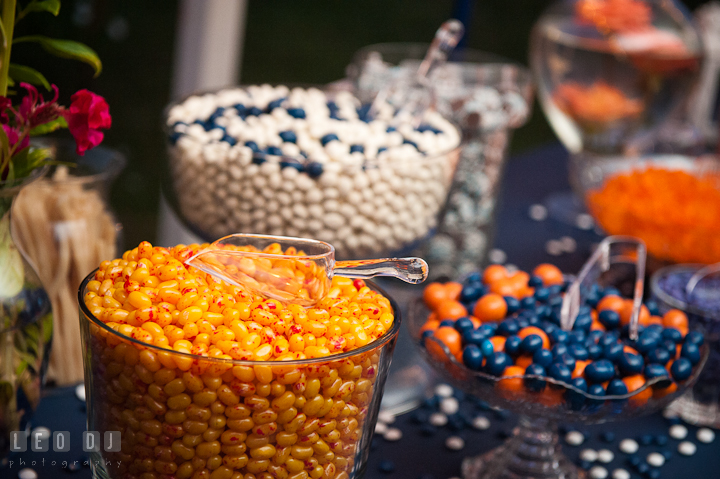 After the introduction by the DJ, the Bride and the Groom performed their first dance.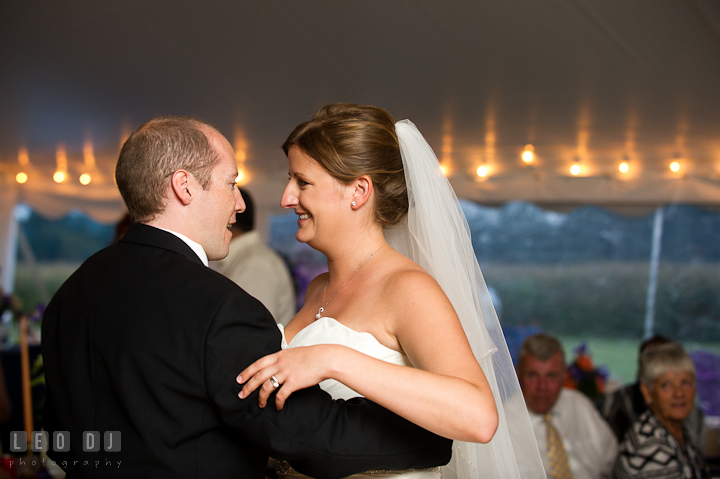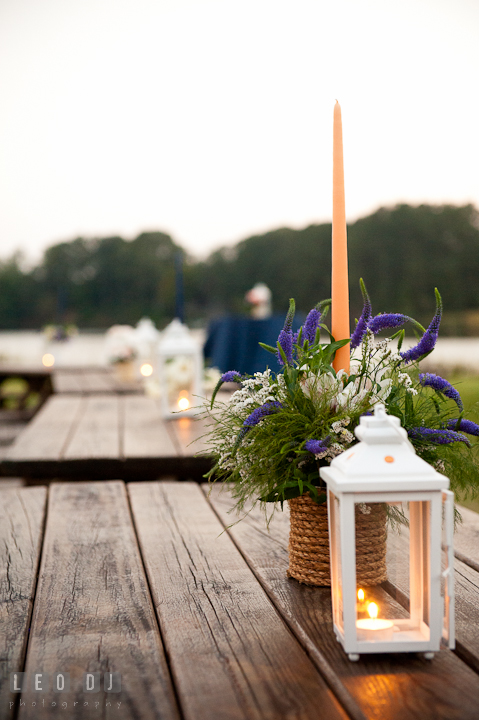 There was a special table serving different kind of gourmet cheeses. They had these cute mice decorations made from metal.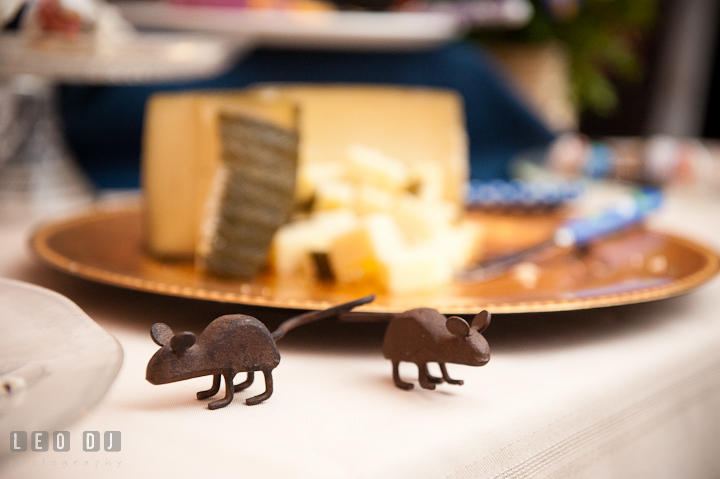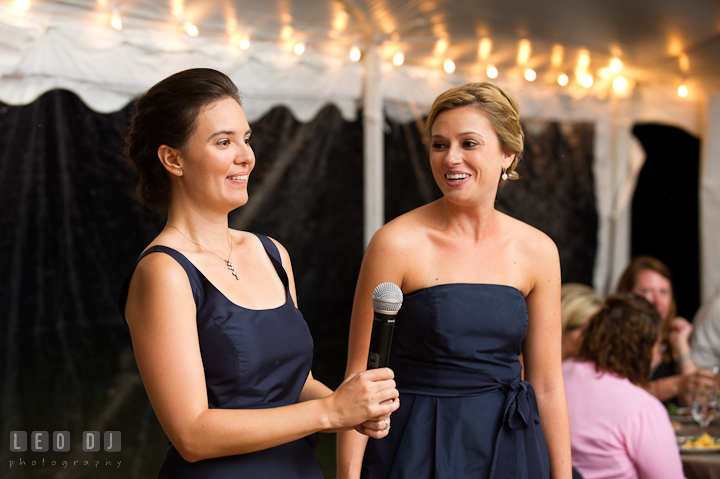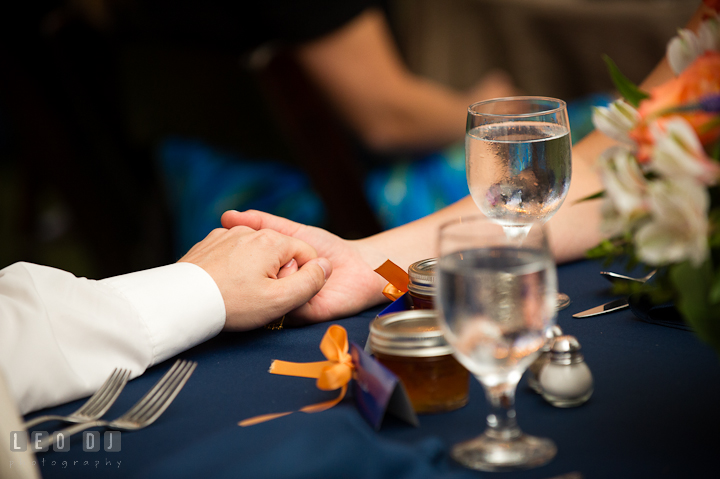 After the speeches from the Best Men, and Maid and Matron of Honor, it was time for the Father of the Bride and Daughter dance,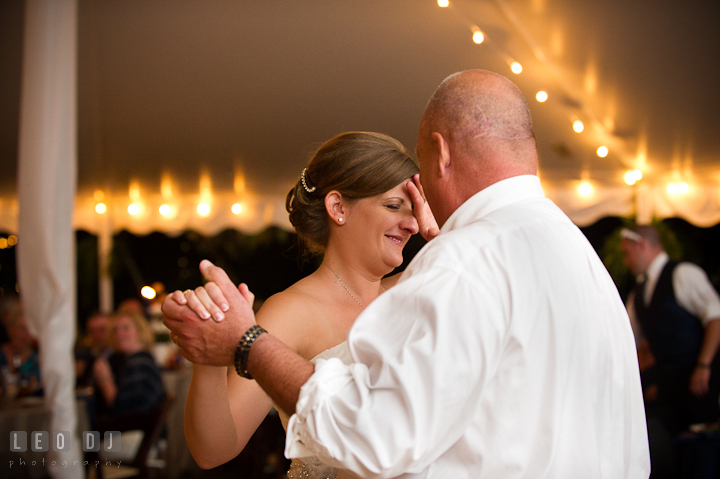 and also the Mother of the Groom and Son dance.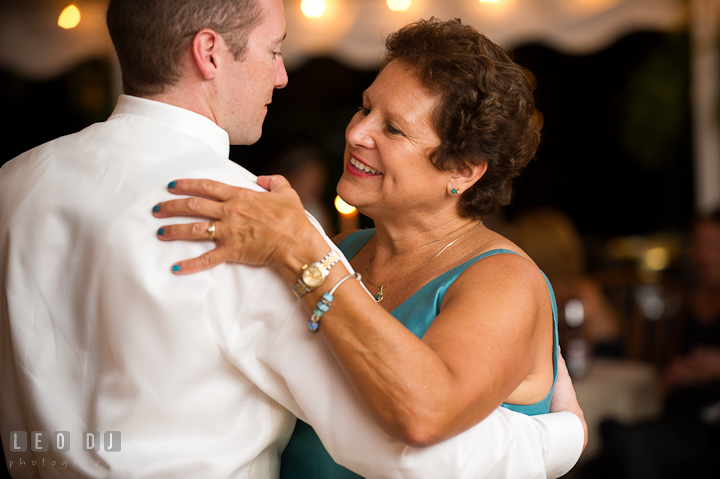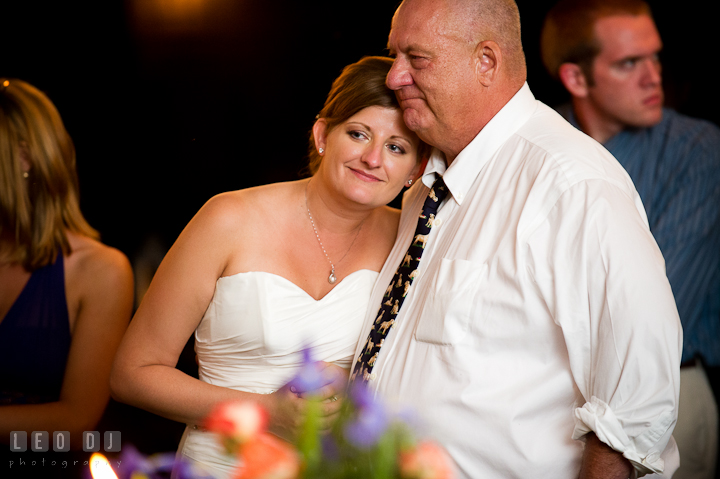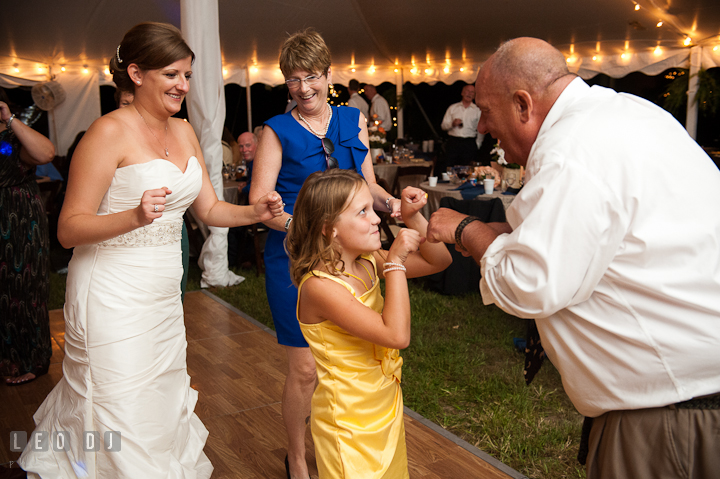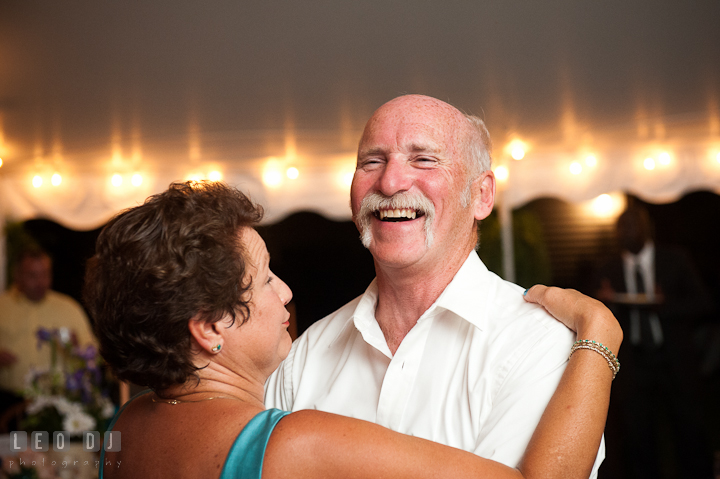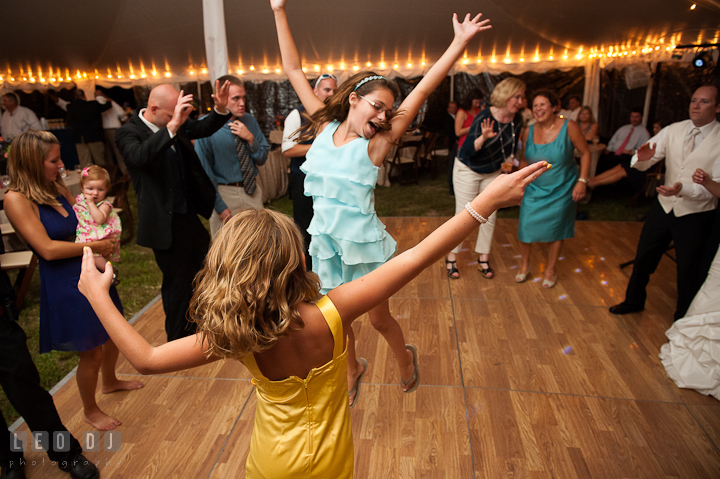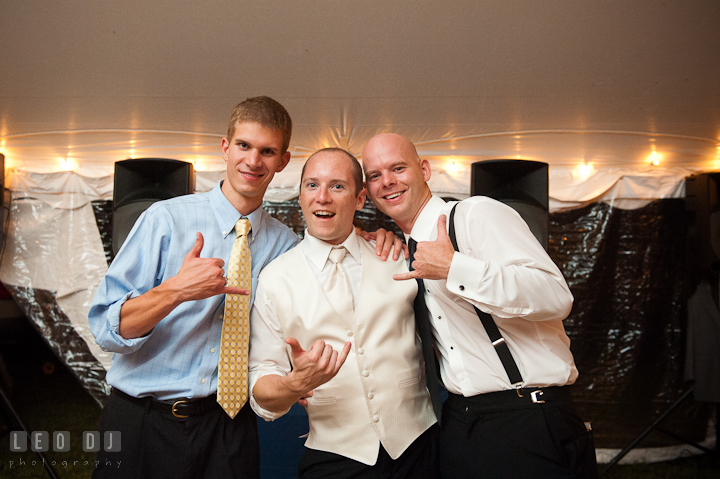 The Mother of the Bride, Linda, also gave a speech.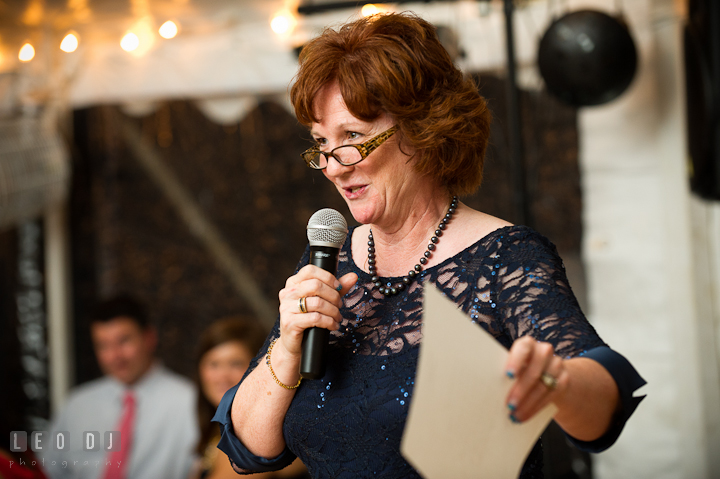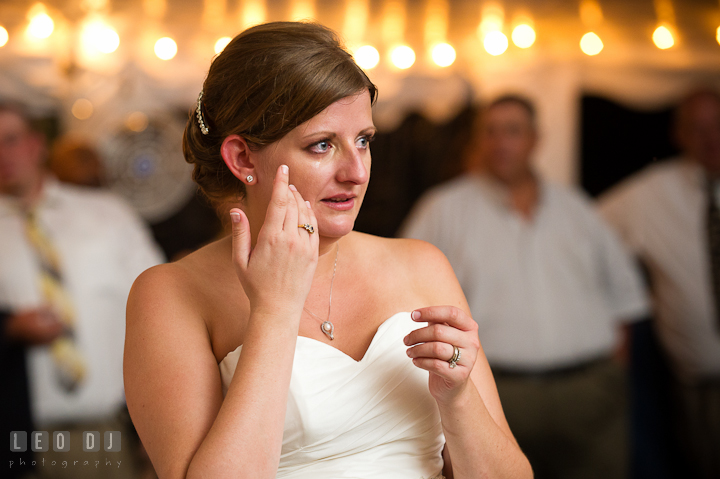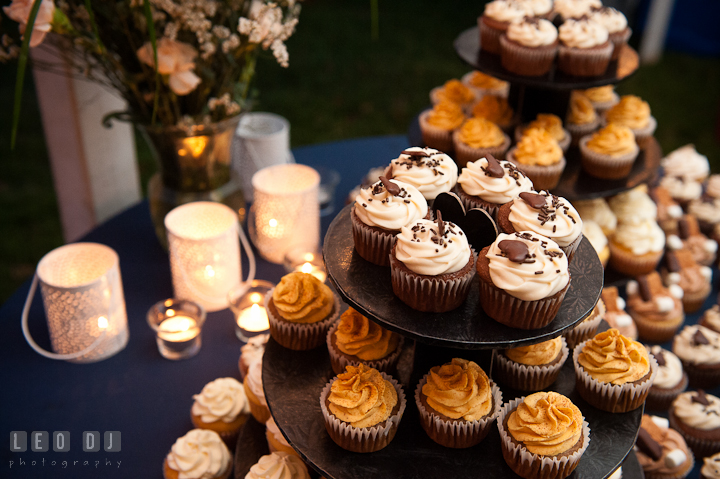 Danielle and Josh had cupcakes instead of the traditional wedding cake.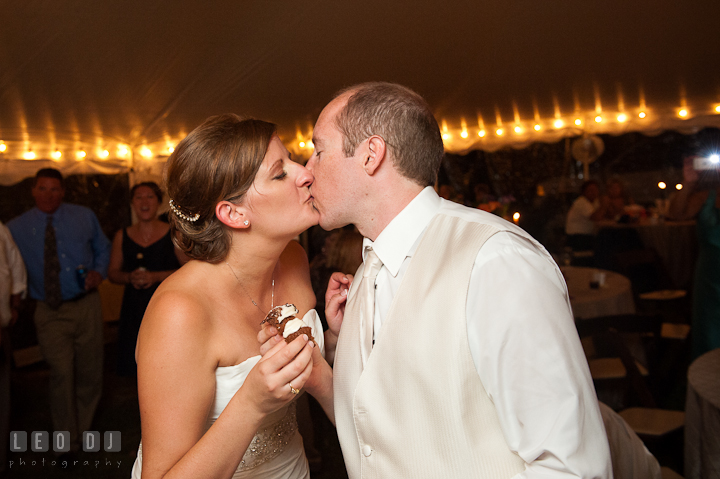 Hula get to taste the cupcake as well! 😀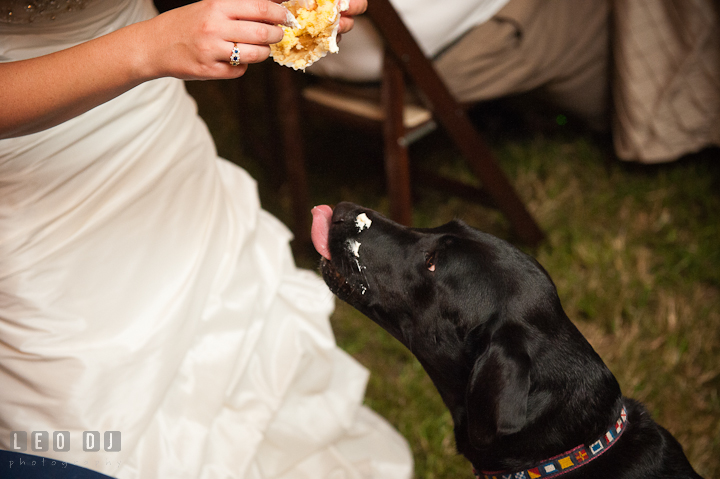 The DJ of the night, Jimmy Higgins. 🙂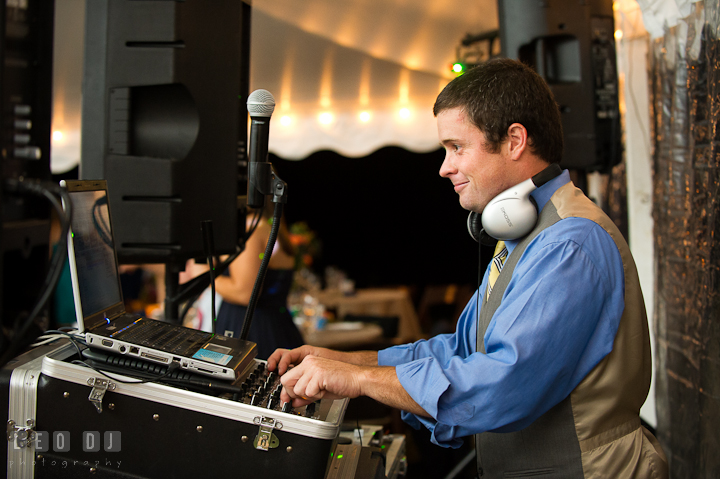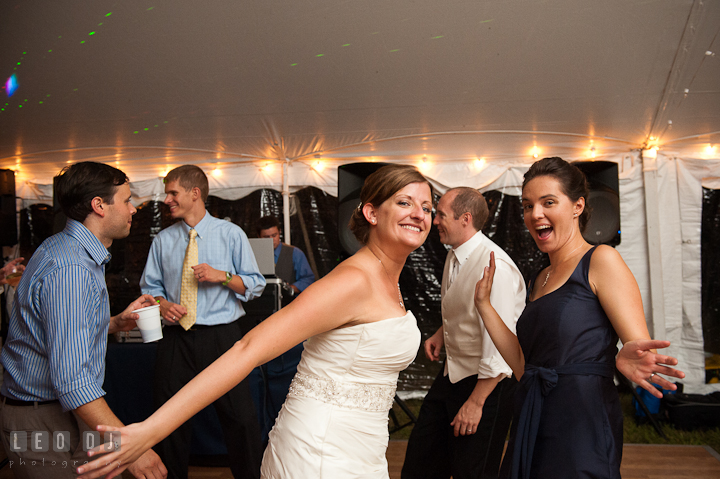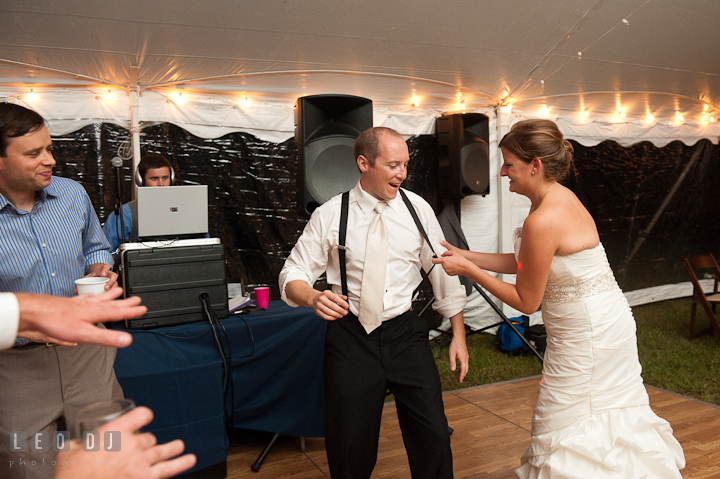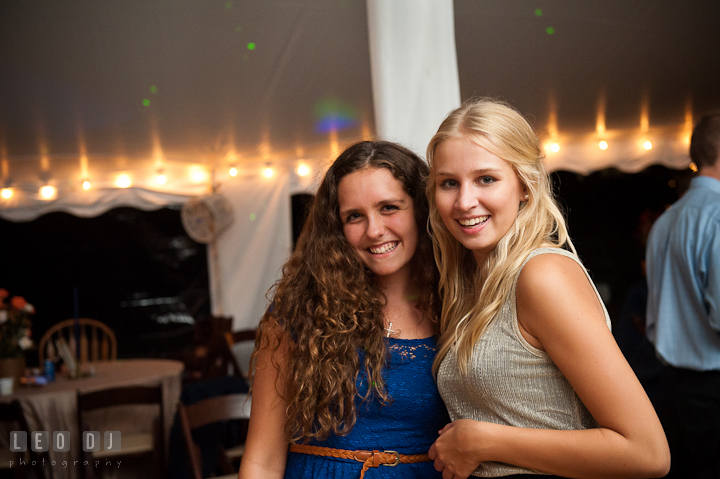 Check out this sequence below of the Bride and her Mother-in-Law.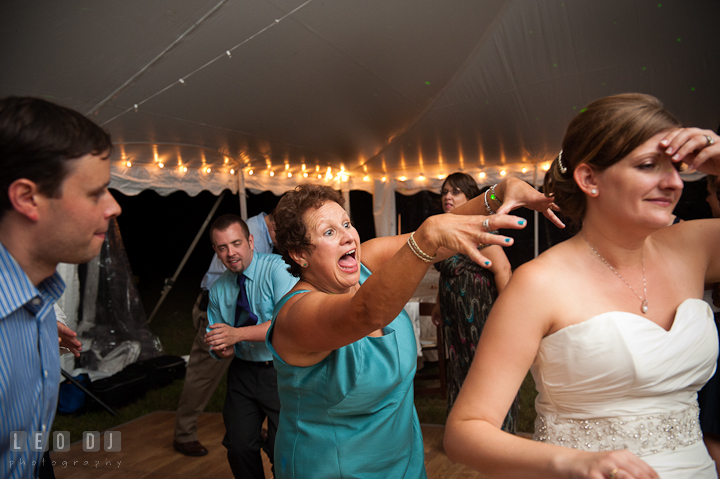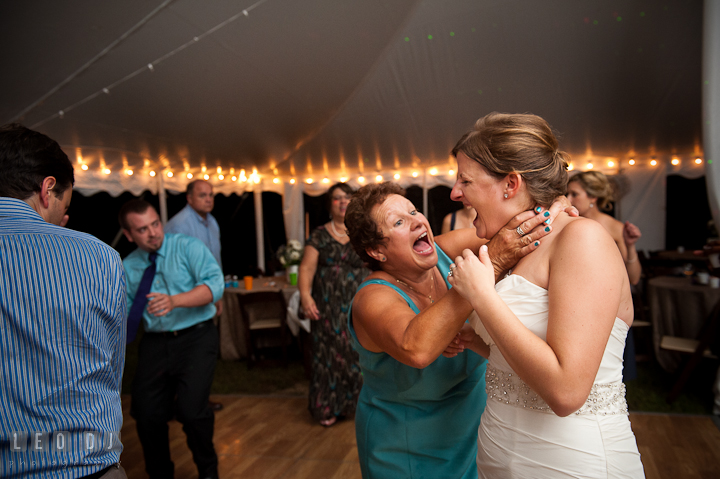 No, it's not what you think. 🙂
What actually happened was that the DJ was playing Thriller from Michael Jackson, and the Mother of the Groom, Diane, pretended to be a zombie and teased the Bride. 🙂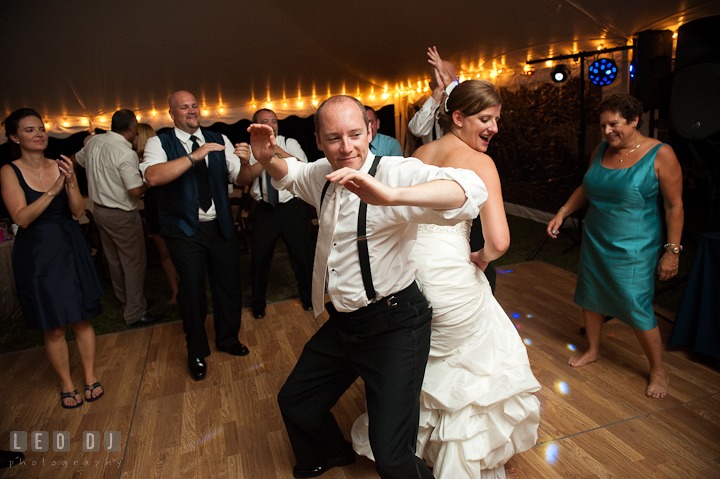 As you can see, everyone's happy and got along well, so no one got hurt. 🙂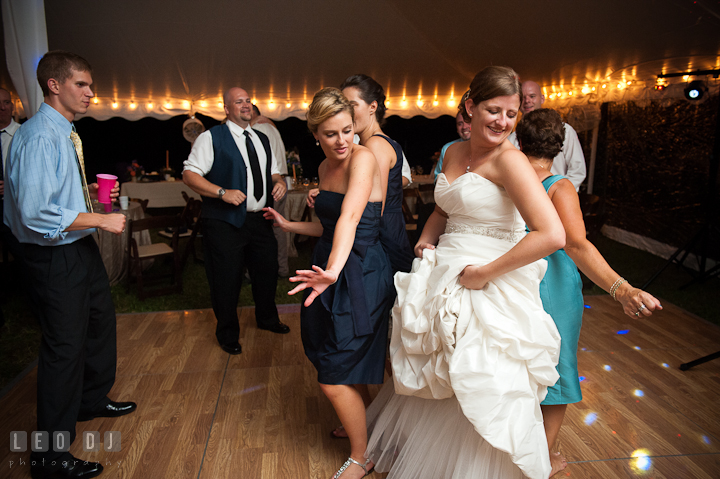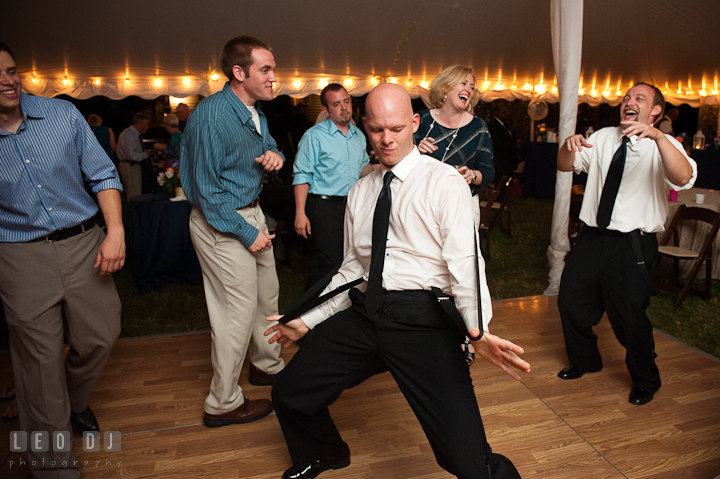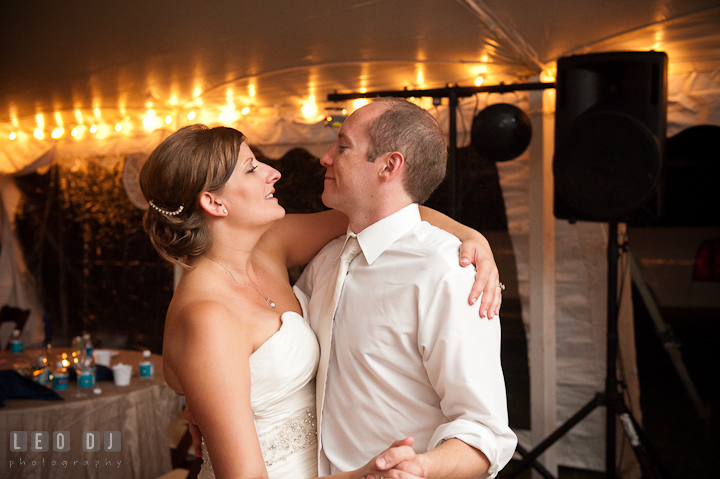 Congratulations Danielle and Josh!
May you both live happily ever after!
Leo Dj
—
Vendors
Officiant: Pastor Mark Farnell and Pastor Karen Handy (United Methodist Bethesda Church, Preston MD)
Make up: Elijah Blue Salon and Retreat
Hair: Elijah Blue Salon and Retreat
Dress: Bridals by Elena
Florist: DIY
Decorations: Eastern Shore Tents and Events
Cupcake: Uptown Cupakes
Catering: Catering by Jamie; Jamie Petrides 410-924-0188
DJ: Jimmy Higgins from Its Your Day DJ
Cards: Allison Barnhill Designs
Wedding favors: DIY