After sharing Danielle and Josh's cute engagement session at Federal Hill Baltimore, I'm excited to also share these images from their beautiful wedding at a waterfront private estate in Preston, Maryland. Preston is in Maryland's Eastern Shore area, not too far from Easton.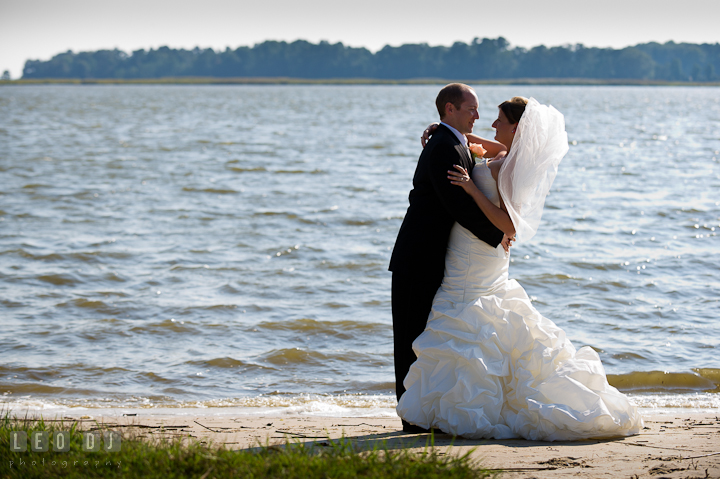 Check out the gorgeous details and the emotional moments during the getting ready.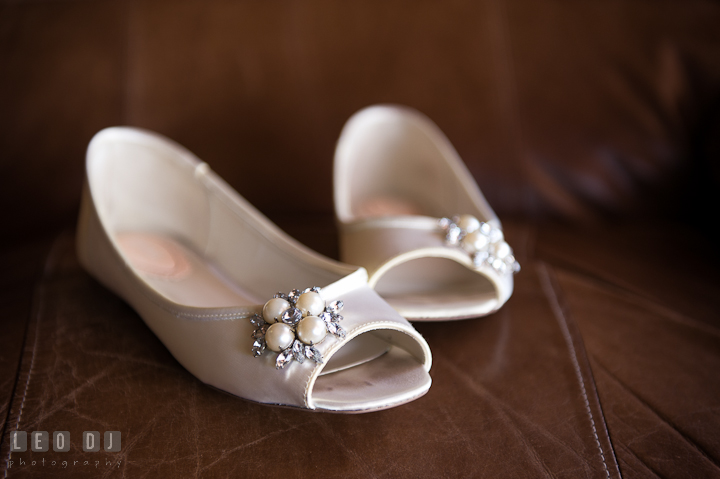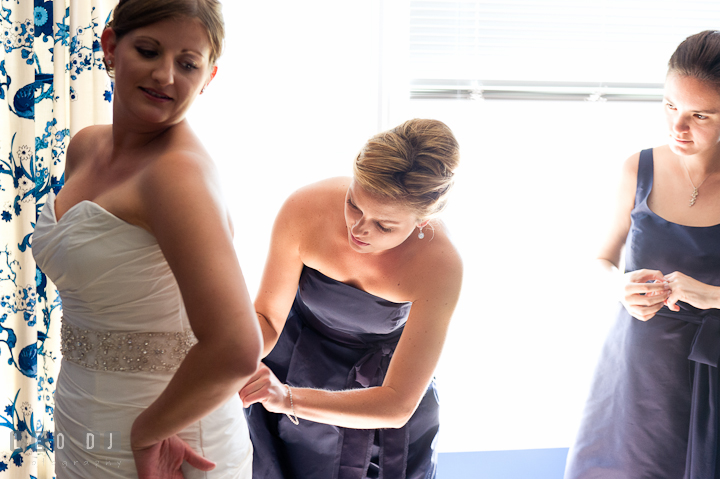 Mother of the Bride seeing her daughter in her wedding dress the first time.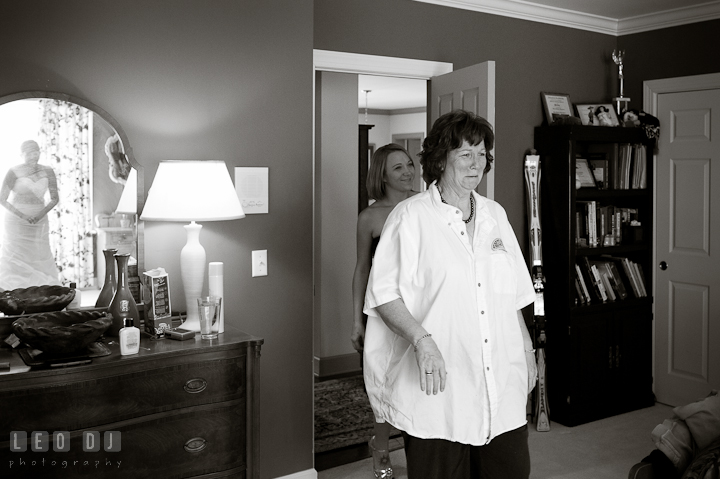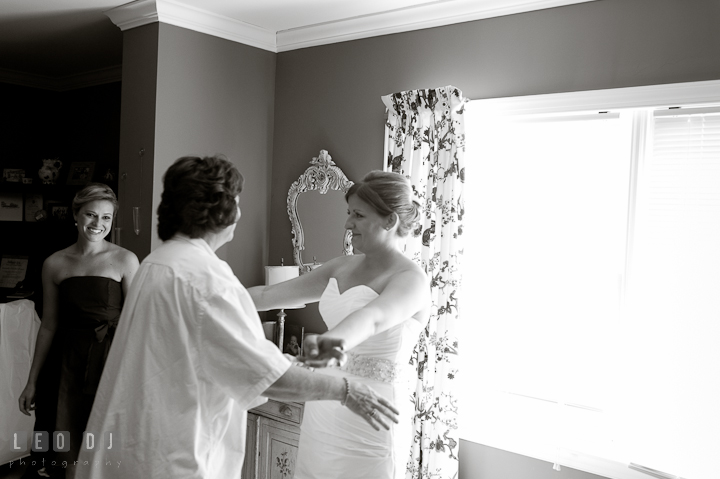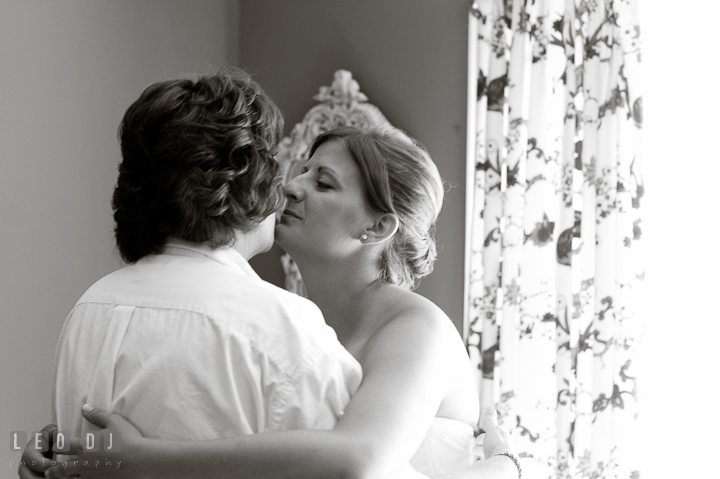 It's usually Mother of the Bride's job to help putting on the veil on her daughter's hair.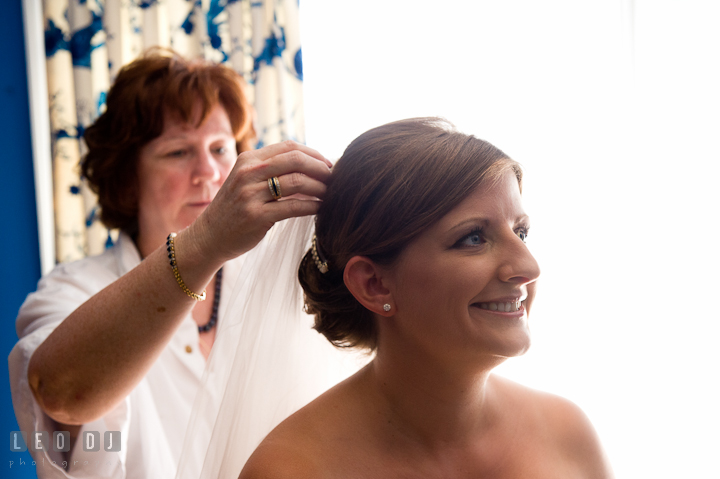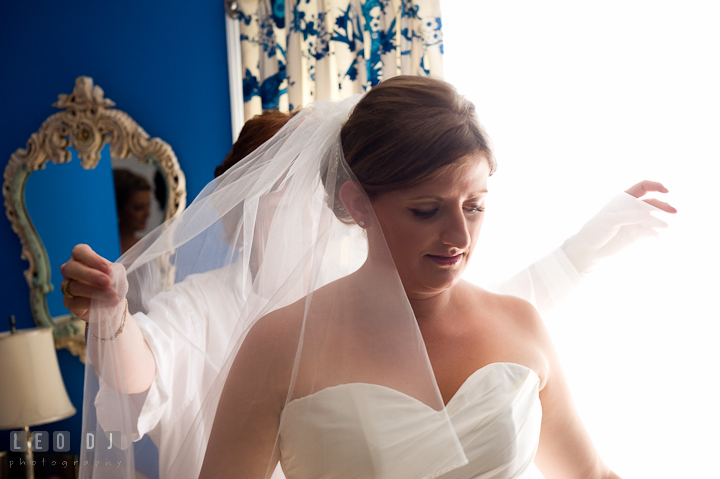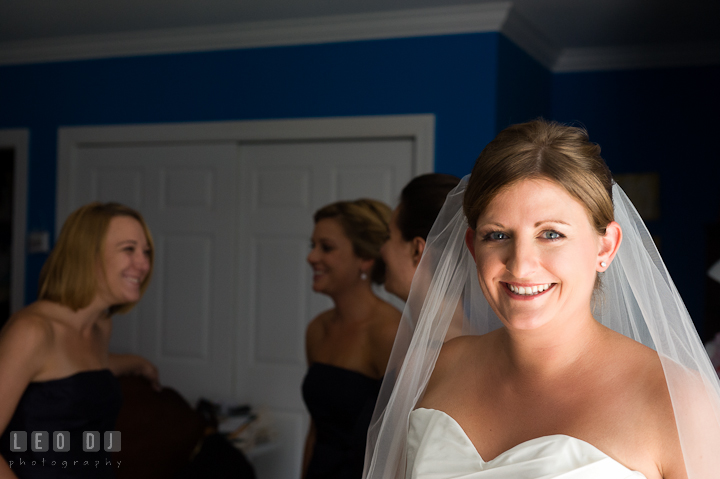 Groom usually needs help putting on the boutonniere.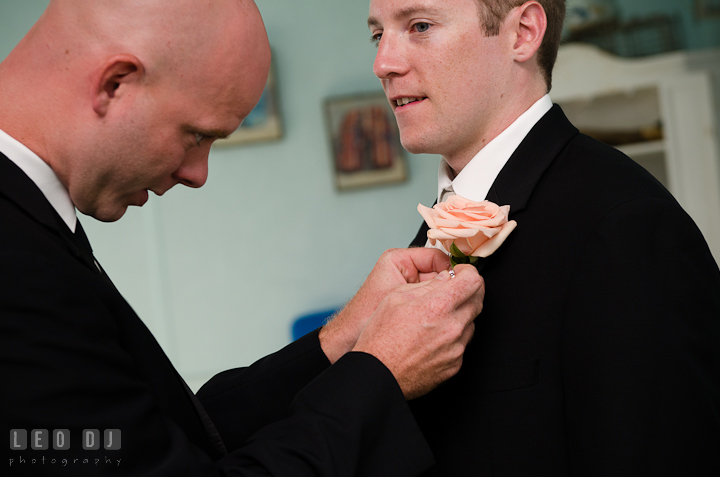 I'm always excited when the Bride and Groom decided to do the first glance before the ceremony. It's the one chance for them to see each other for the first time in a private moment without all the guests watching.
Check out this touching sequence from Danie and Josh's first glance.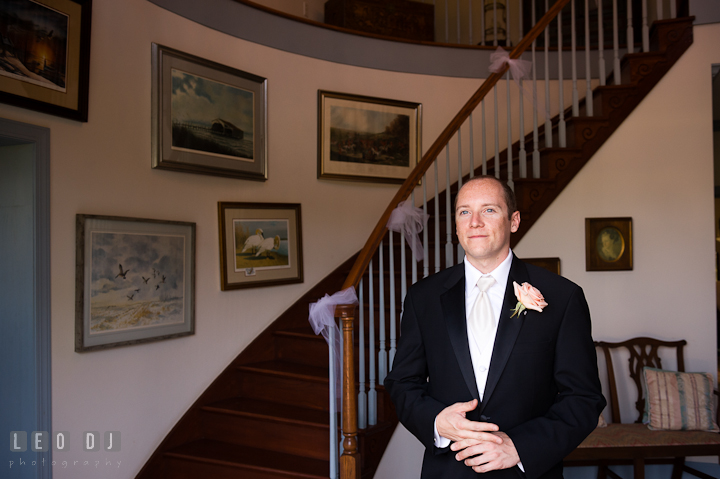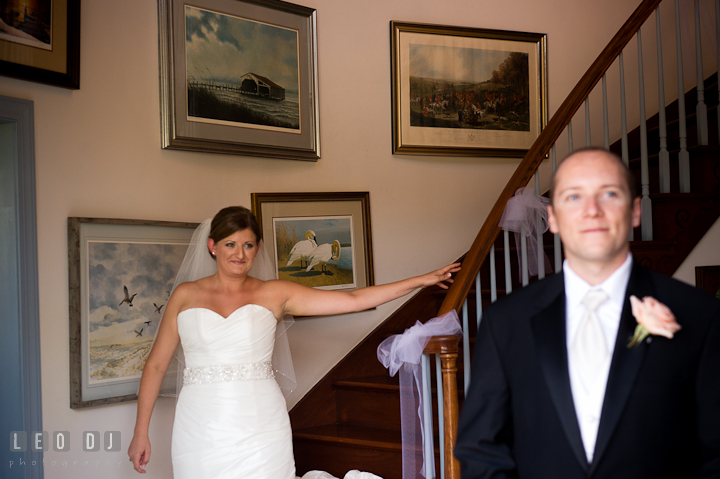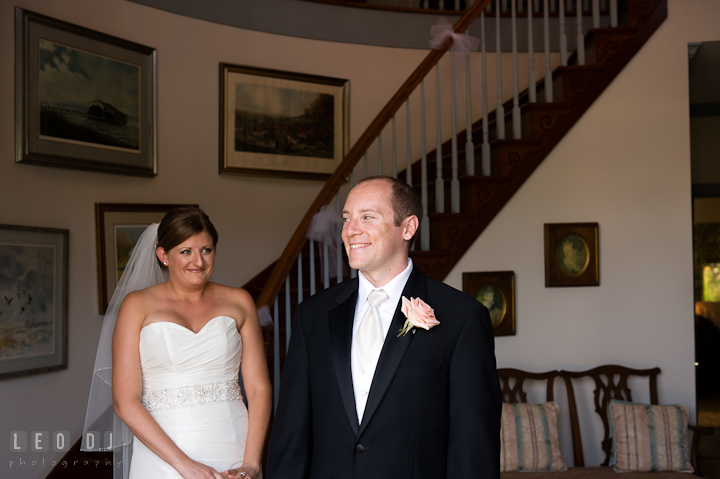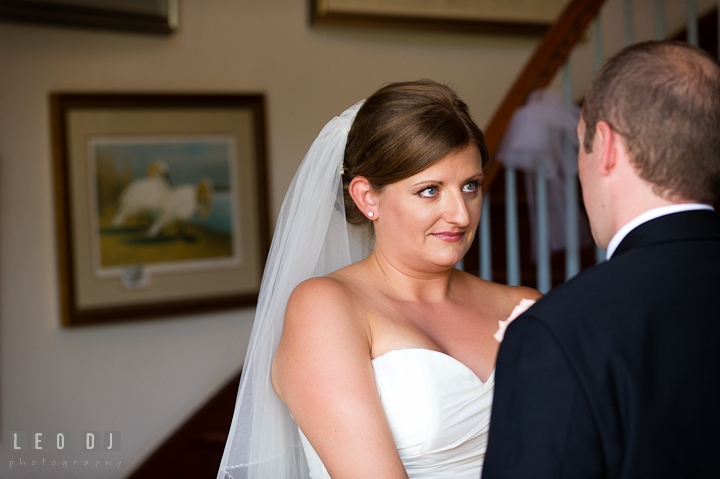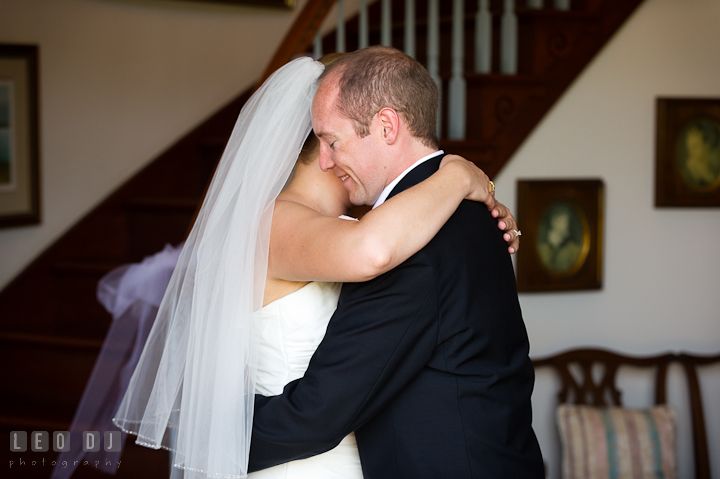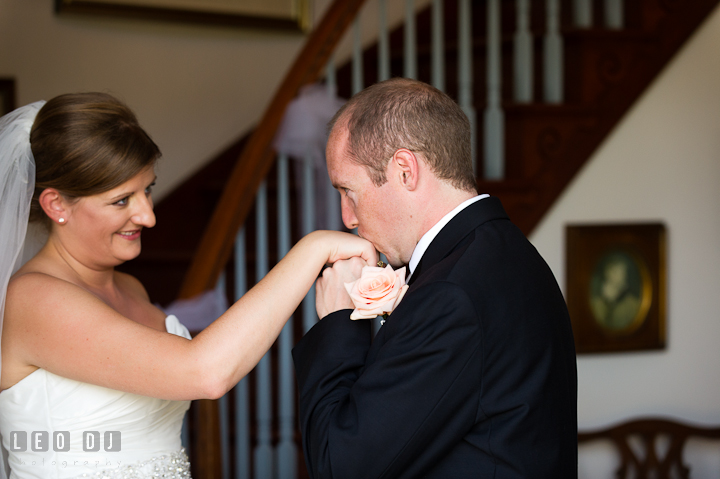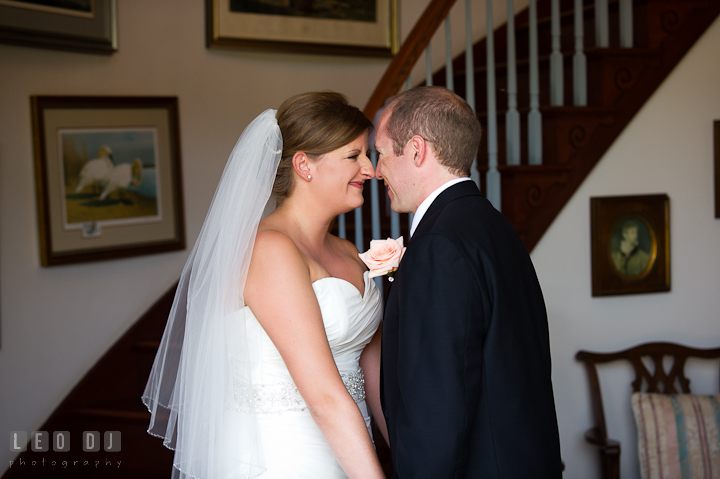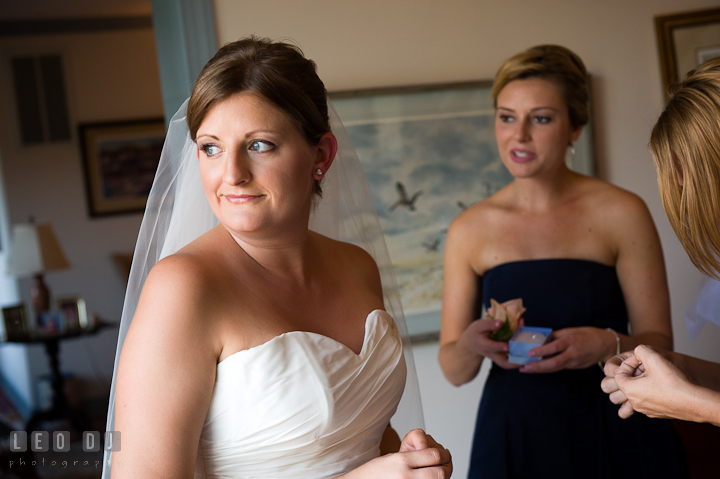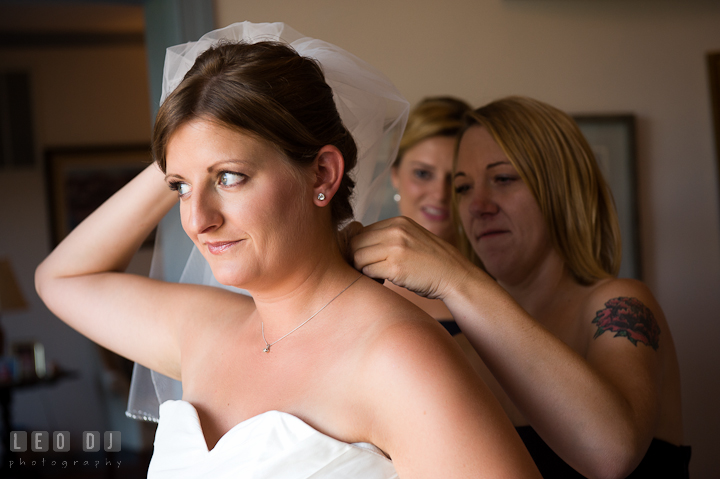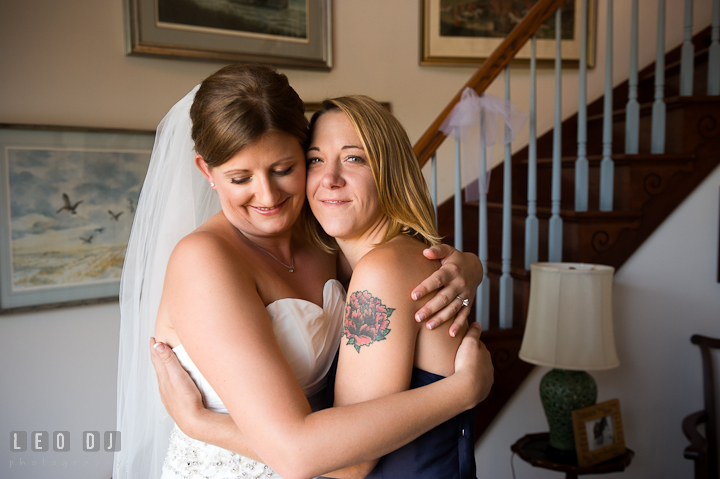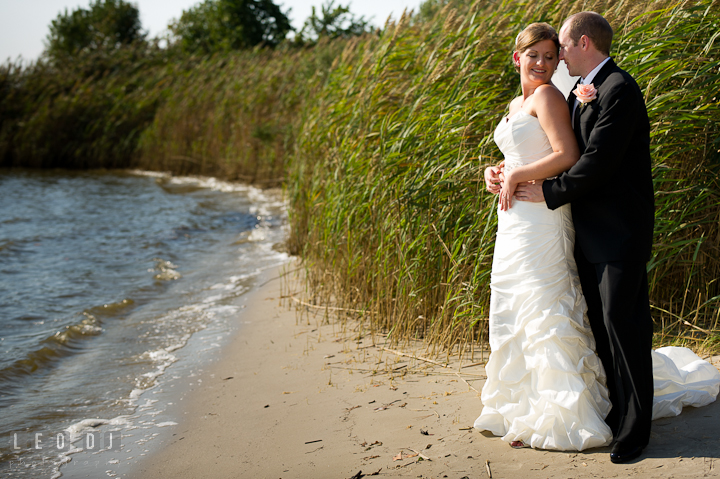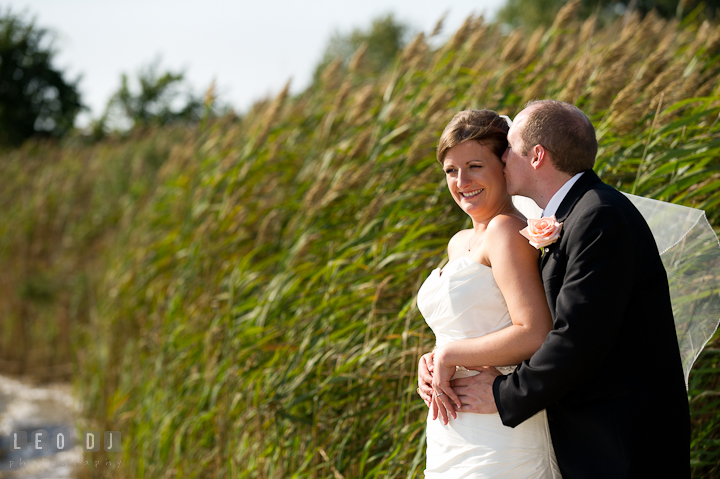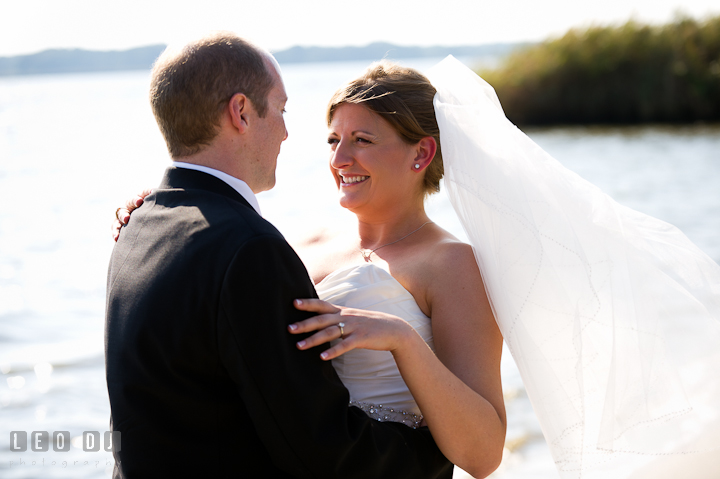 Josh gave Danie a beautiful pearl necklace to wear during the wedding.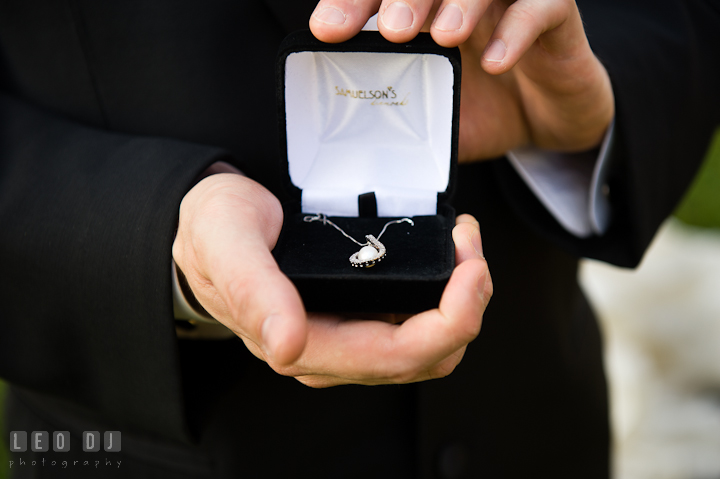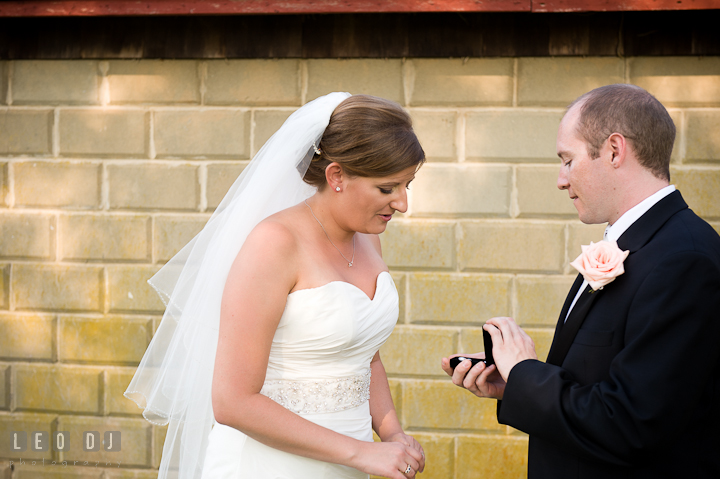 This was the Bride's bouquet, roses on a little Bible. What a cute non-traditional idea!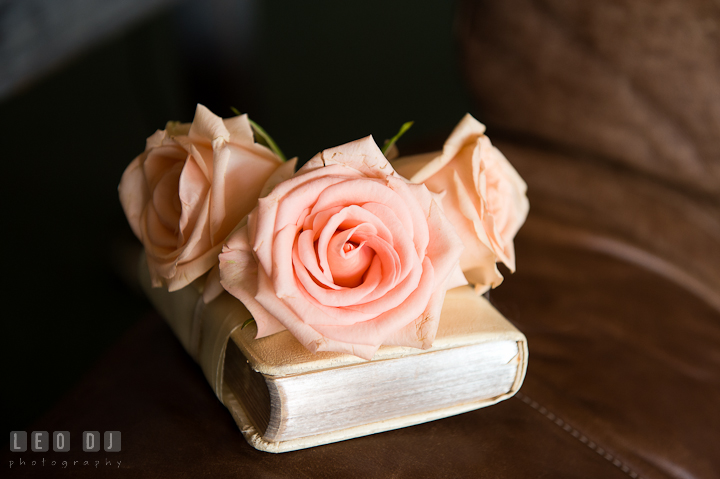 Here is one of the floral bouquet for the Maid of Honor and Bridesmaids.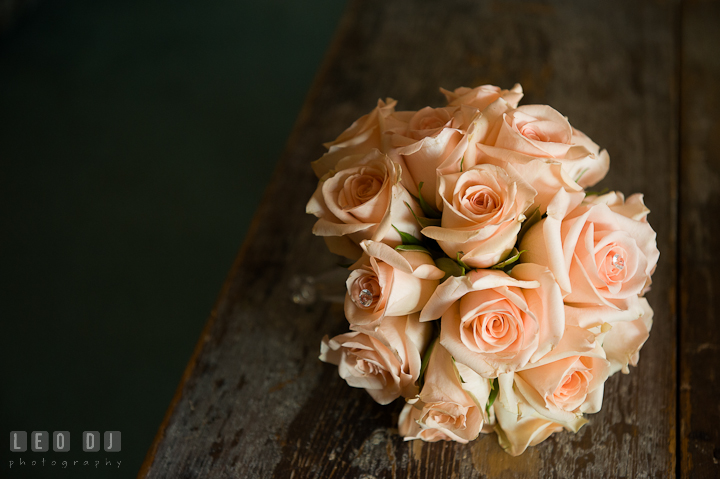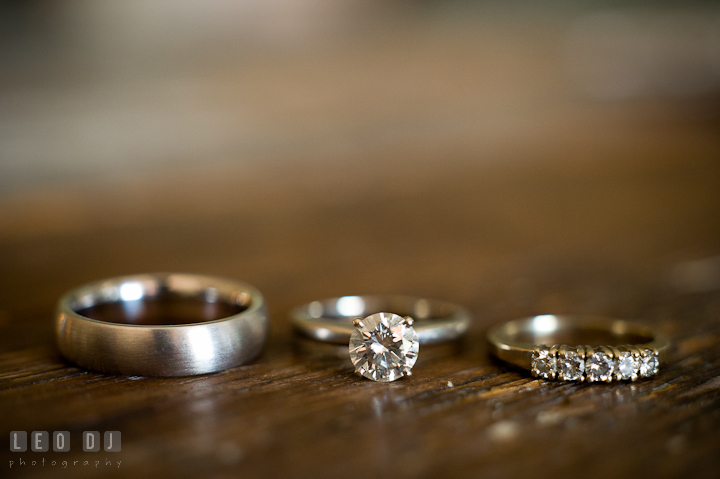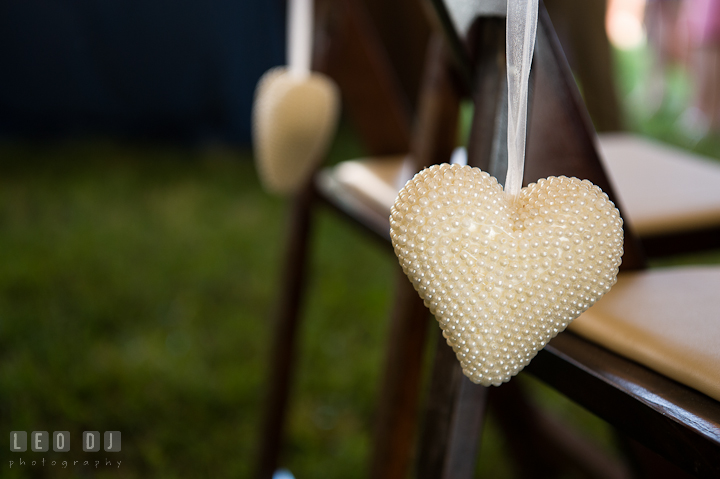 While waiting for the ceremony, the guests were served some hor d'oeuvres.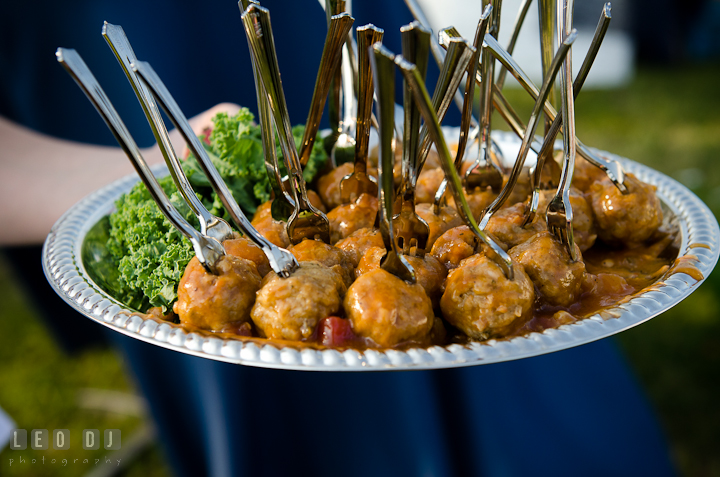 You may remember Danie and Josh's dog, Hula, who watched them cooked during the engagement session at their home. Hula seemed to be happy to be a part of the wedding.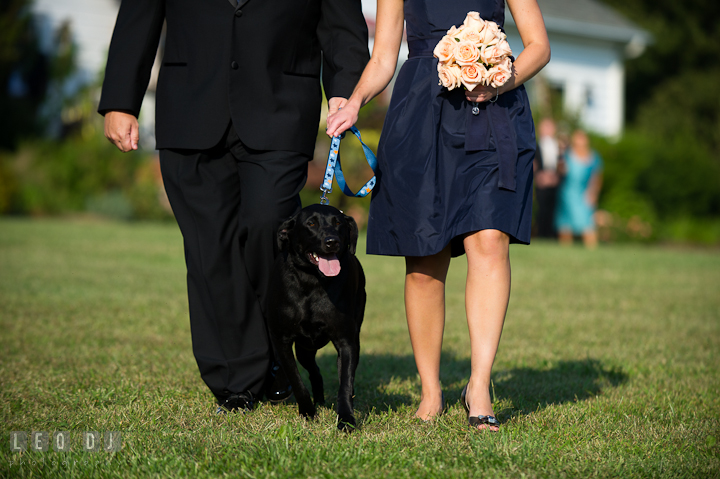 The Father and Mother of the Groom escorted their son to walk down the isle.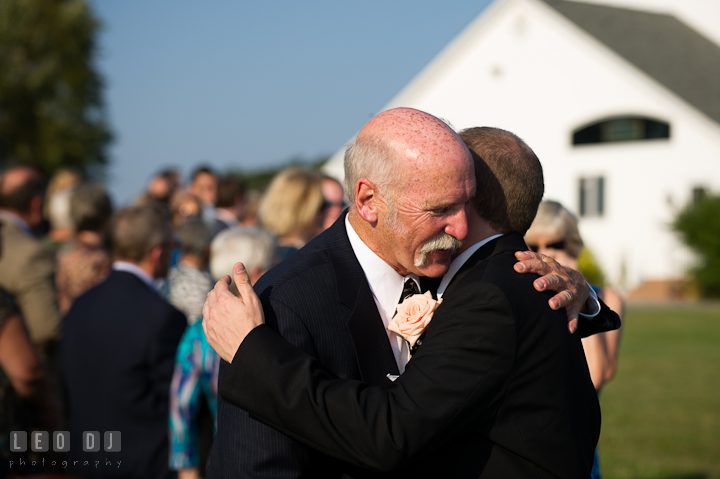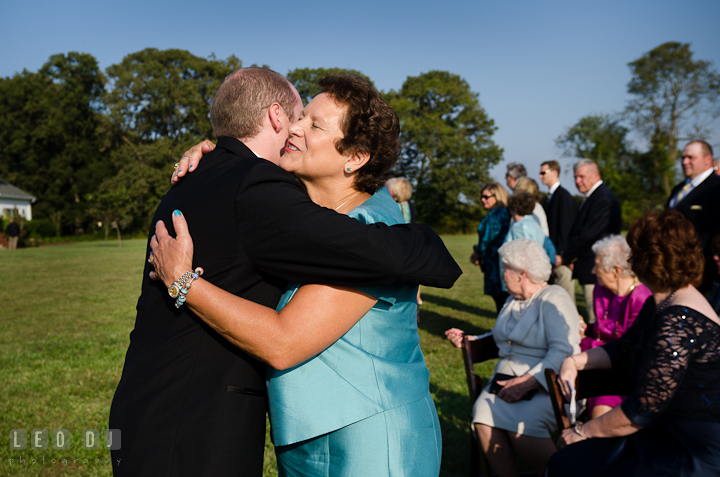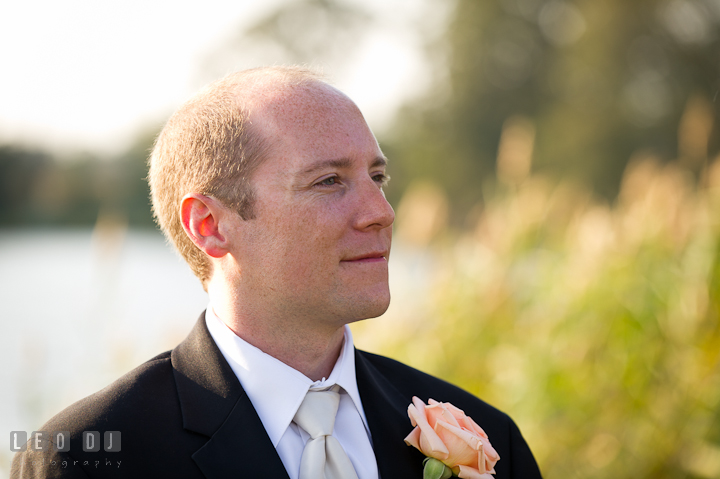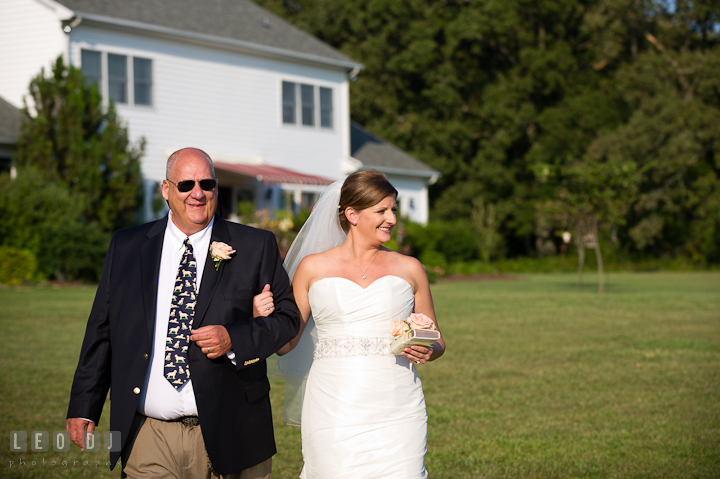 It's usually an emotional moment when the Father of the Bride had to give away his daughter.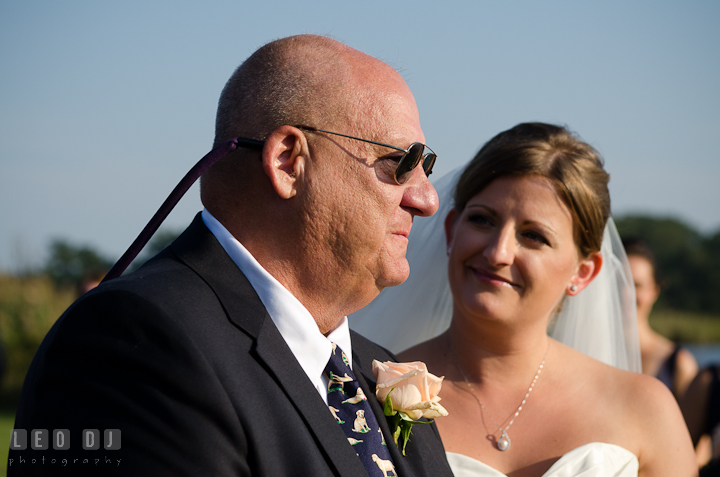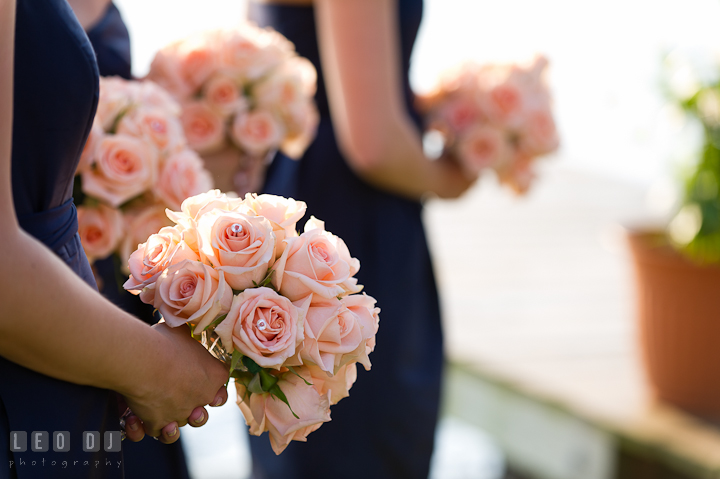 Exchanging of the wedding rings.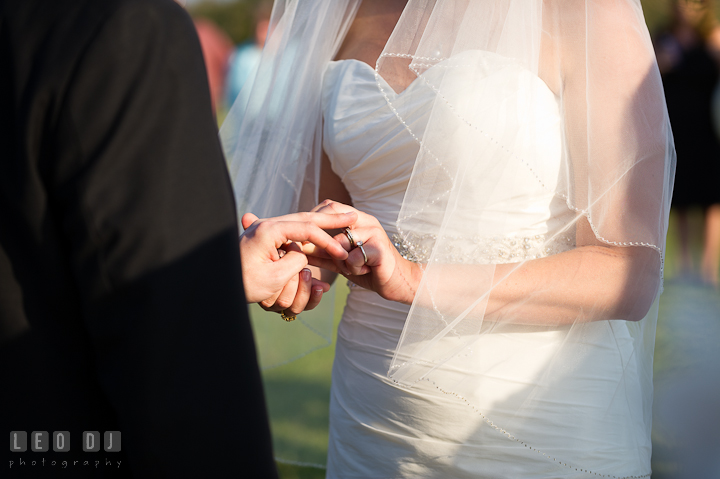 Hula was too tired to sit through the whole ceremony, or maybe just bored because nothing fun is going on. 🙂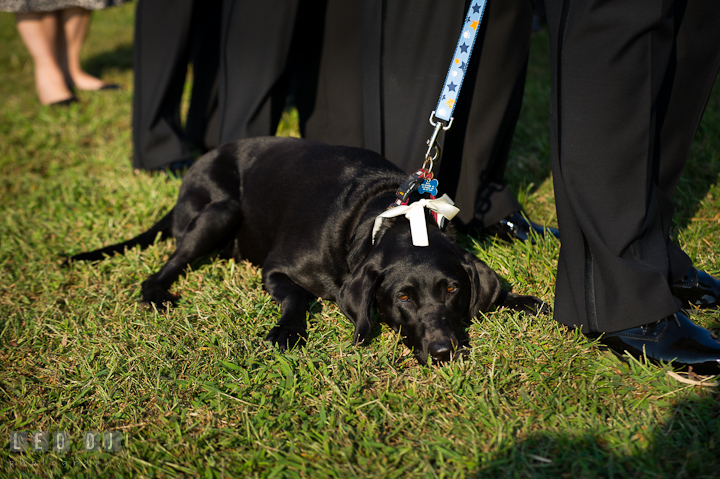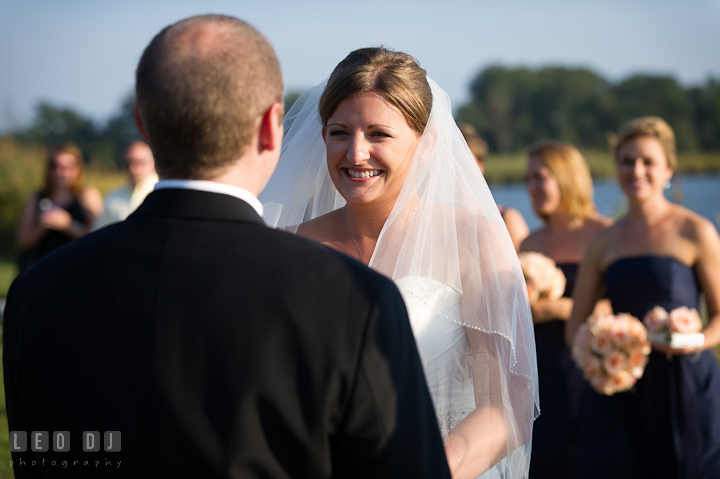 I just love capturing emotional moments like these that only last for a split second. Danie's Dad seemed to be very proud of his then baby girl, leaped into a new chapter in her life.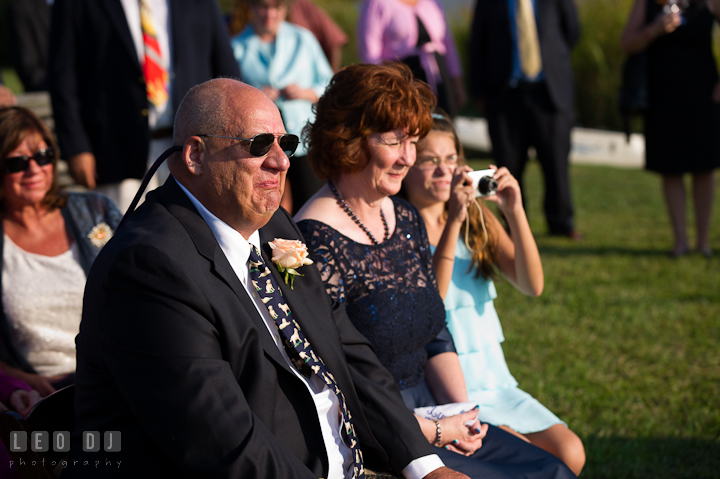 Danie saw her Dad's expression and got emotional as well.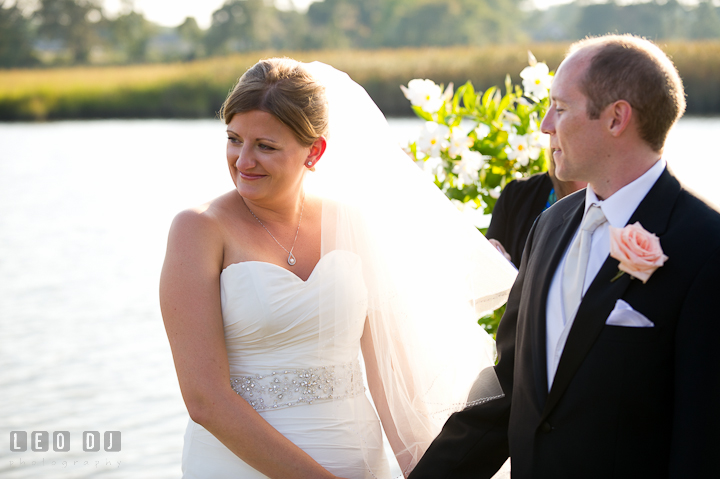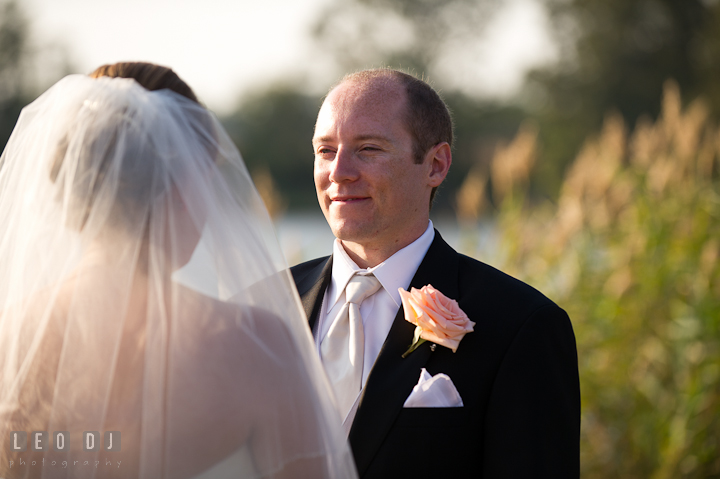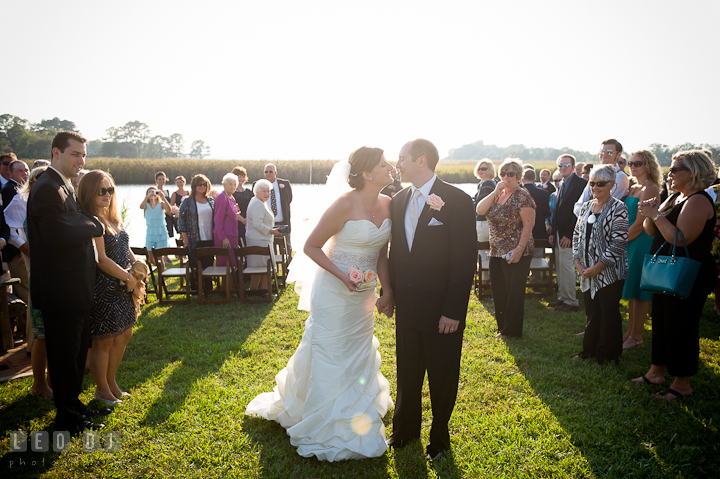 To be continued to Part 2!
Leo Dj
—
Vendors
Officiant: Pastor Mark Farnell and Pastor Karen Handy (United Methodist Bethesda Church, Preston MD)
Make up: Elijah Blue Salon and Retreat
Hair: Elijah Blue Salon and Retreat
Dress: Bridals by Elena
Florist: DIY
Decorations: Eastern Shore Tents and Events
Cupcake: Uptown Cupakes
Catering: Catering by Jamie; Jamie Petrides 410-924-0188
DJ: Jimmy Higgins from Its Your Day DJ
Cards: Allison Barnhill Designs
Wedding favors: DIY