I just can't get over how I loved doing Danielle and Josh's engagement session. It was something that I had never done before. Because they both loved to cook, I suggested "Why not do a pre-wedding photo session where you both are cooking?" They loved the idea! I then couldn't wait to do session with them.
I also love their story of how they met and finally got engaged. However, rather than have me tell the story, I'll just quote what Josh told me:
Danielle and I first met at a restaurant called Sweet Basil in Vail, Colorado.  At the time I was a chef at the restaurant and Danielle showed up one day interviewing for a job as a cook in the kitchen. Once Danielle got hired I would walk by and see her cutting peaches and singing "Millions of Peaches" and would sing along to flirt with her. The secondary color at the wedding is peach because of this.  Once I left the restaurant we started dating spending our time skiing, hiking, and enjoying all the activities Colorado has to offer.  After a year of dating we moved to Boulder, CO and lived there for one year working at sister restaurants.  Since I am from Cape Cod, Massachusetts and Danielle is from Maryland, we decided that we both missed the East Coast and moved back to Baltimore near where Danielle was from. We got a black lab then, named Hula. In May and June, Danielle was out of town, so that gave me time to ring shop and come up with an idea for the proposal. It was Monday, June 13, 2011 and instead of walking home from work with Danielle, I went home "sick" early. When Danielle got home she followed a trail of red roses that I had left leading up to the roof top deck. She followed the roses up where I was waiting.  There on top of the roof deck I got down on one knee and asked Danielle if she would marry me and she said "Yes!".
What a lovely and romantic story!
Anyway, here are some of my favorite images from the session. Check out what they were cooking. 🙂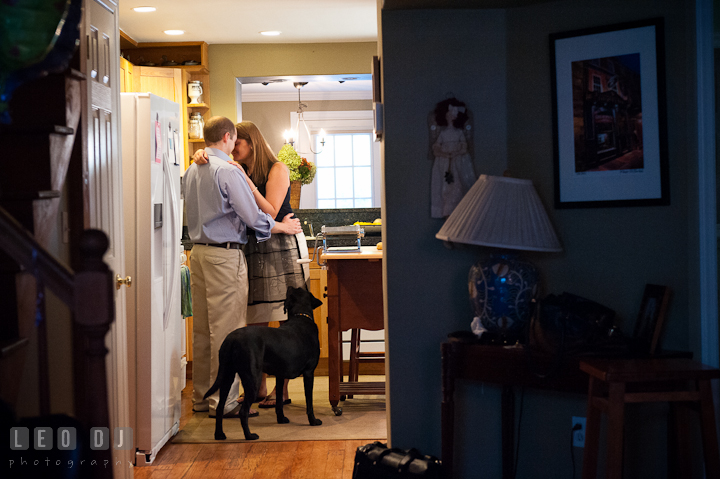 Josh started out by making a pasta from scratch using whole wheat flour.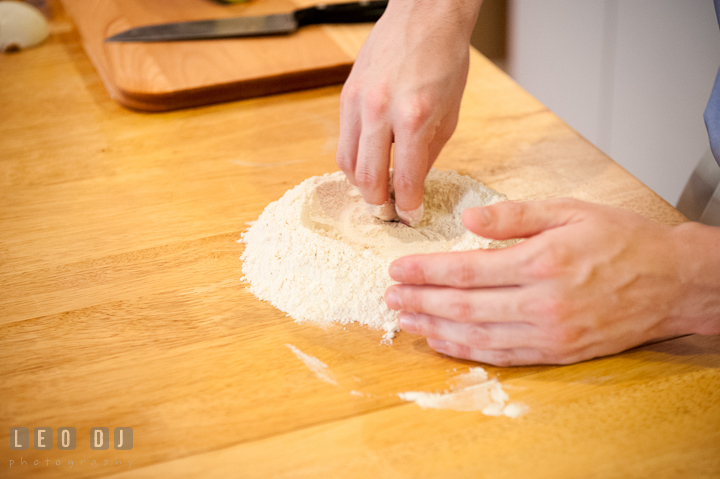 In the mean time, Danielle cut some vegetables. The orange and yellow peppers were from their rooftop garden.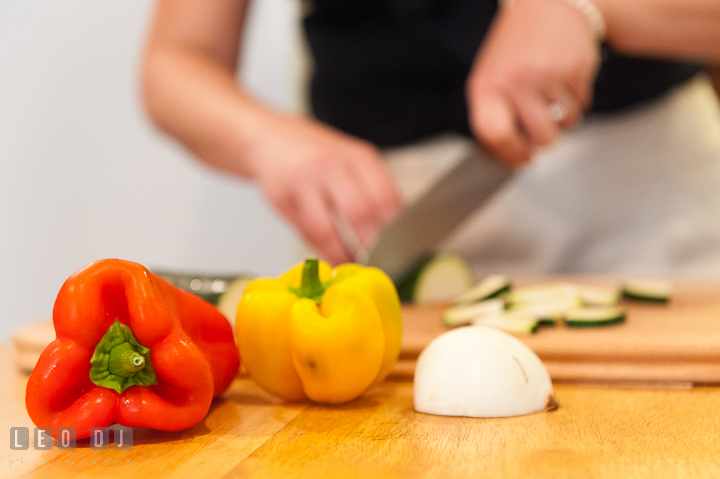 Next, Josh mixed some eggs with olive oil.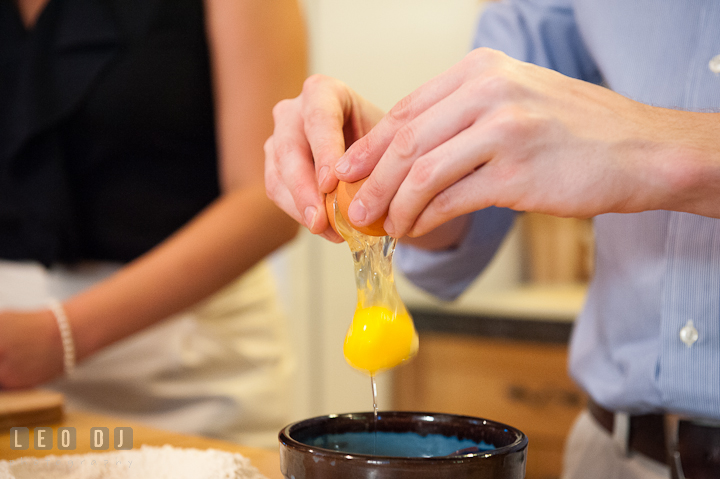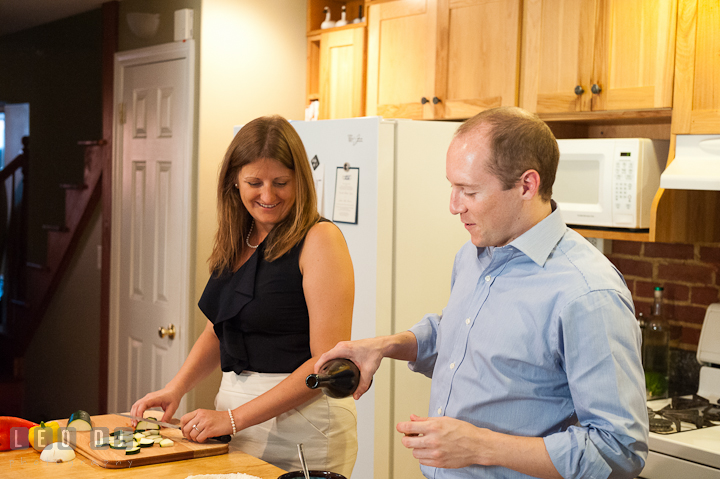 The mixtures is then poured onto the flour.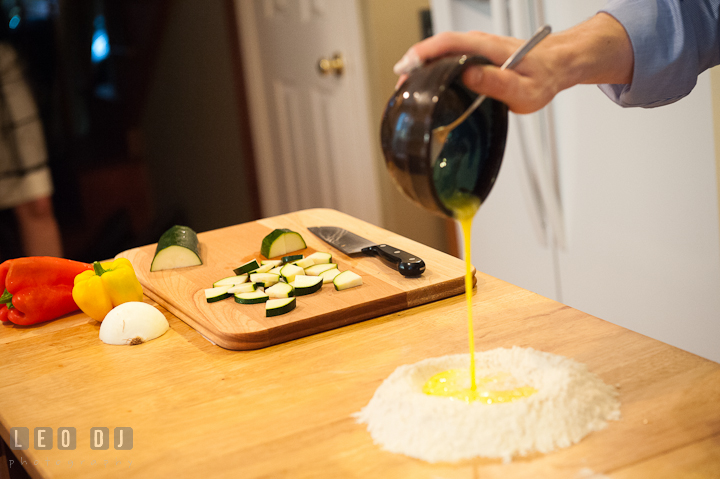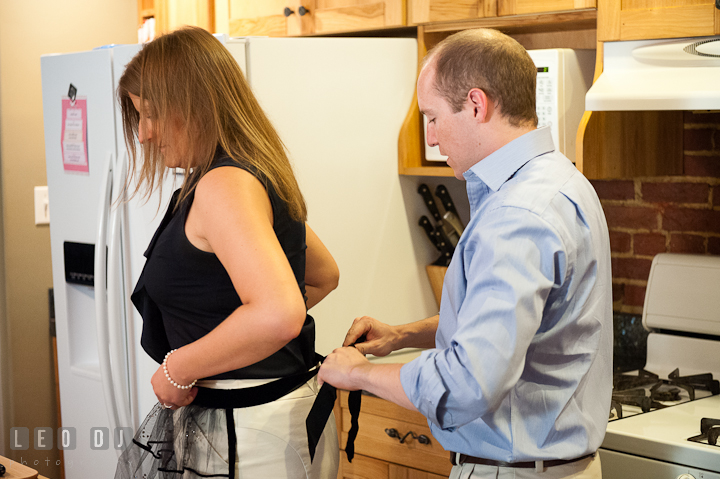 Check out Danielle's cute apron!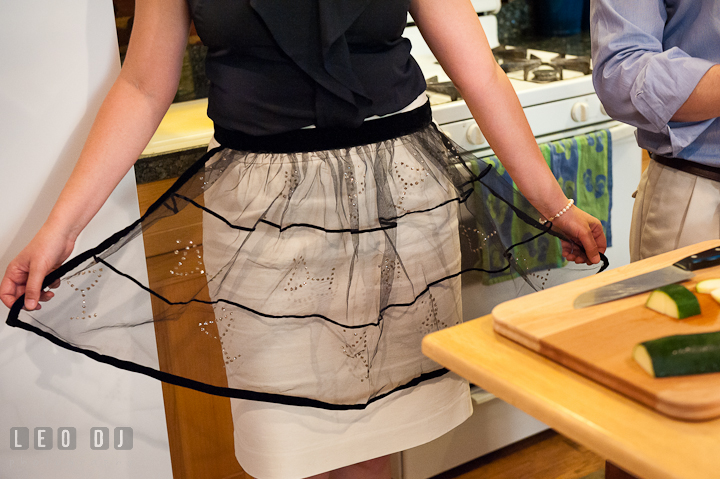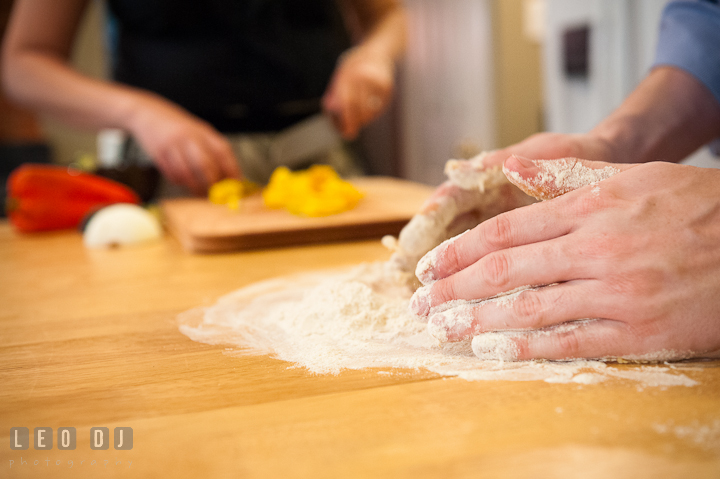 The mixture now has become a pasta dough.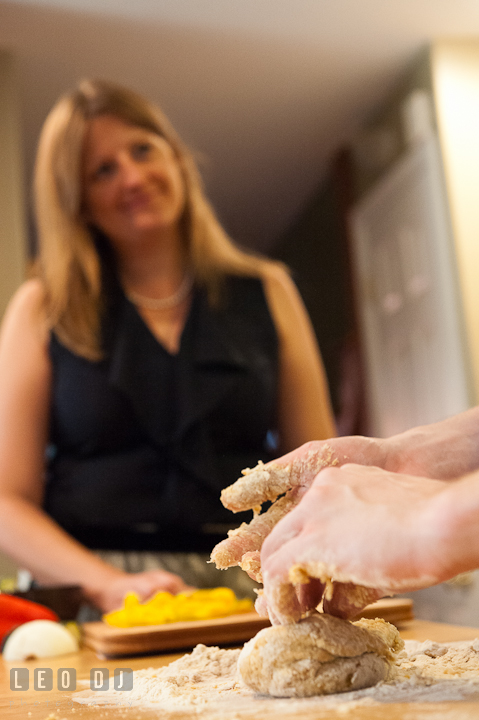 This engaged couple were playful. At one time, they threw some flour at each other. 😀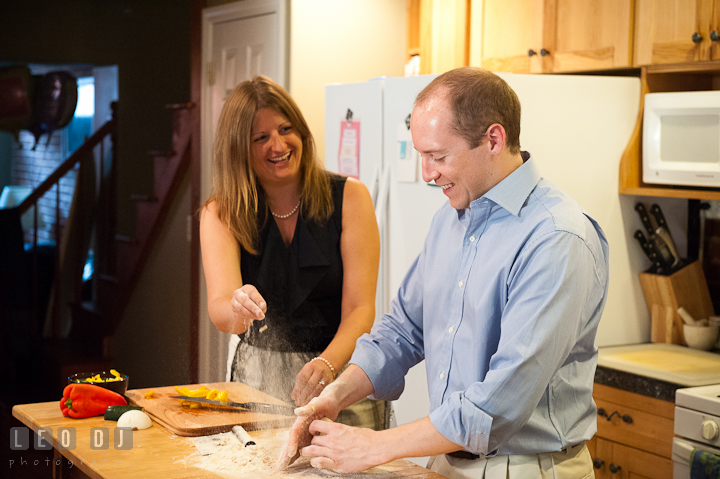 Their dog, Hula, watching her masters cooking.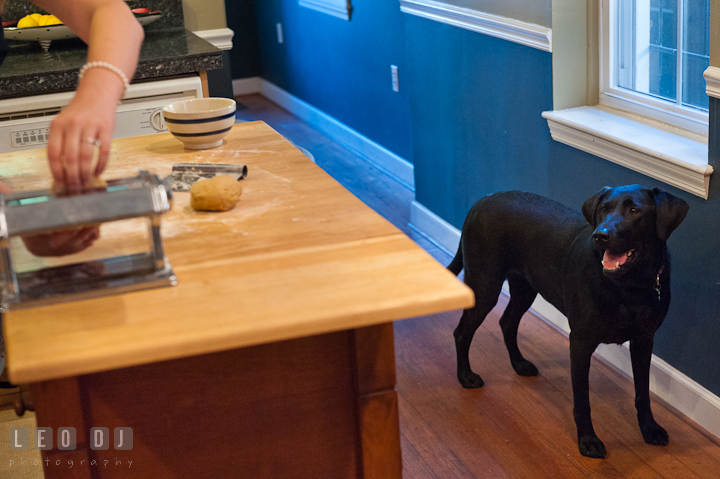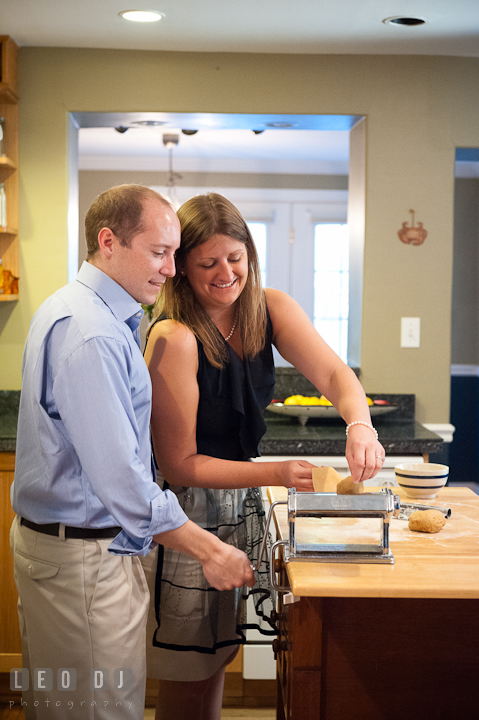 The dough then goes into a roller several times to flatten it.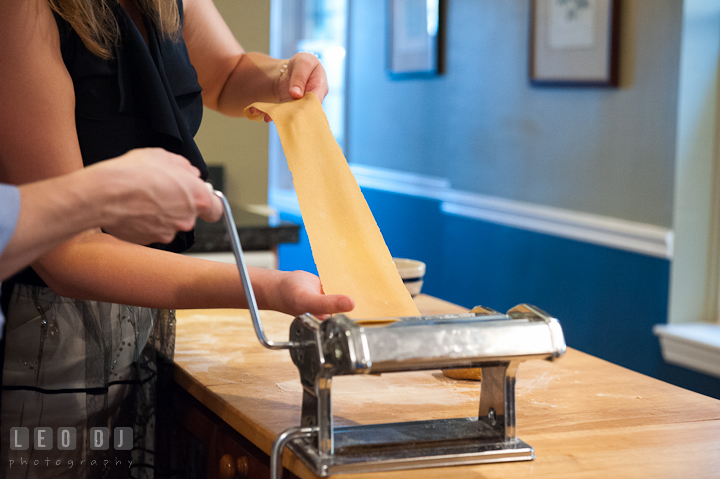 Then they cut the dough sheet to pasta noodles, linguine.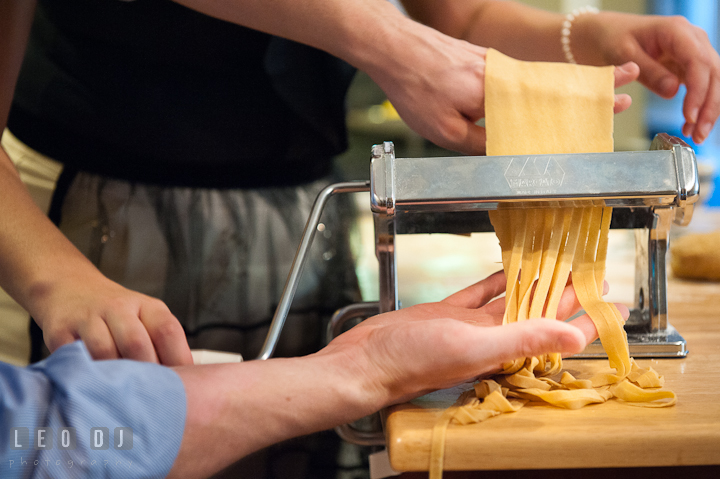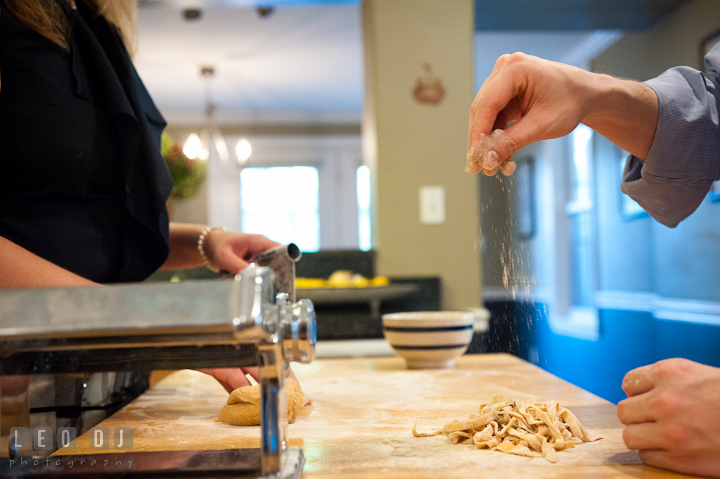 The finished linguine. 🙂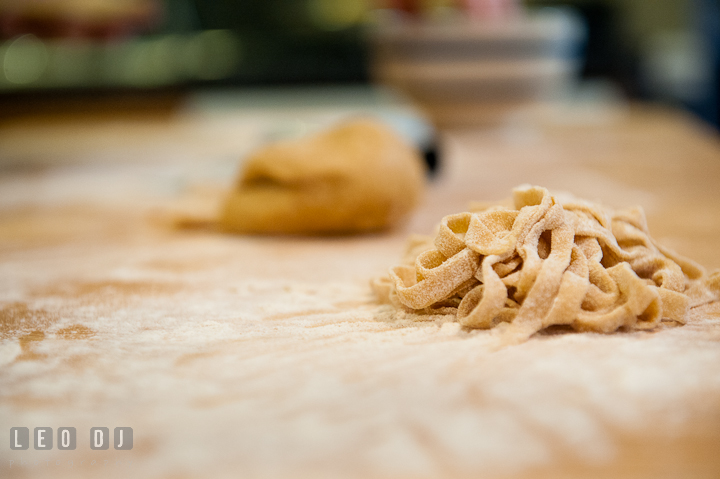 Of course Hula can have some. 🙂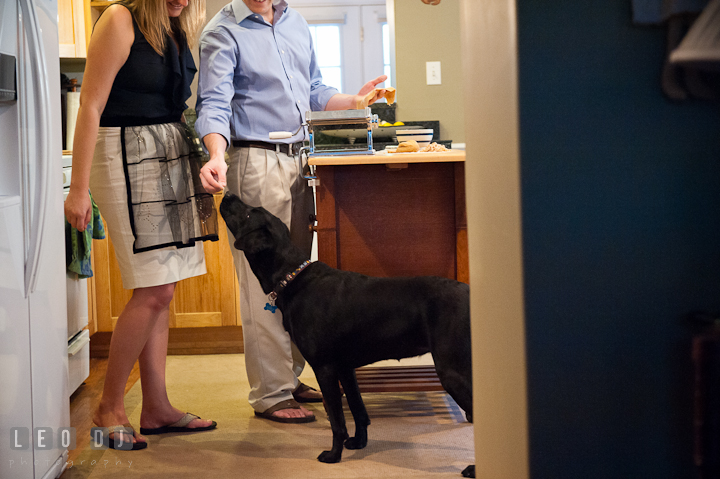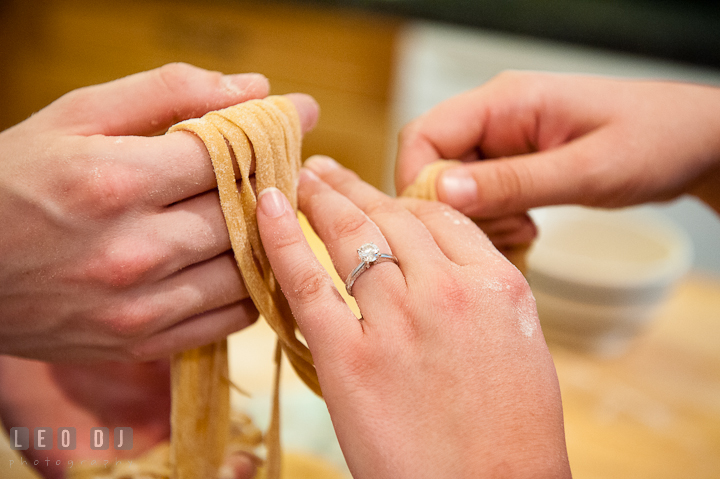 They also made capellini afterward.
Danielle told me that making pasta or bread was one of their favorite things to do, but they only do it every so often when they have extra time, since it does take quite a while, so it would be special when they do have time to spend together doing it.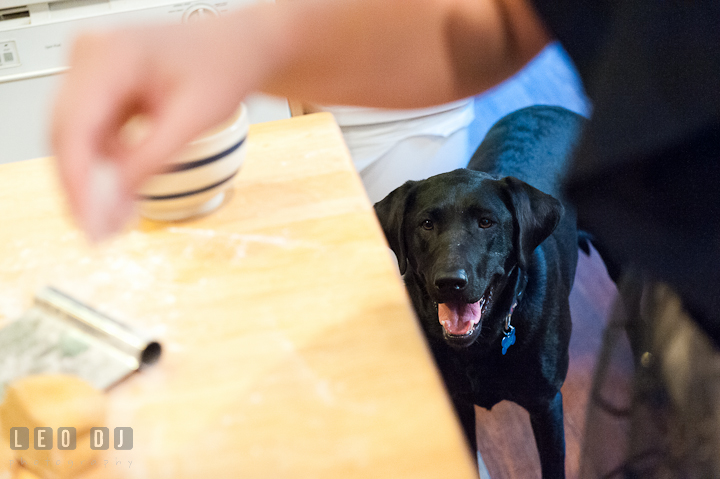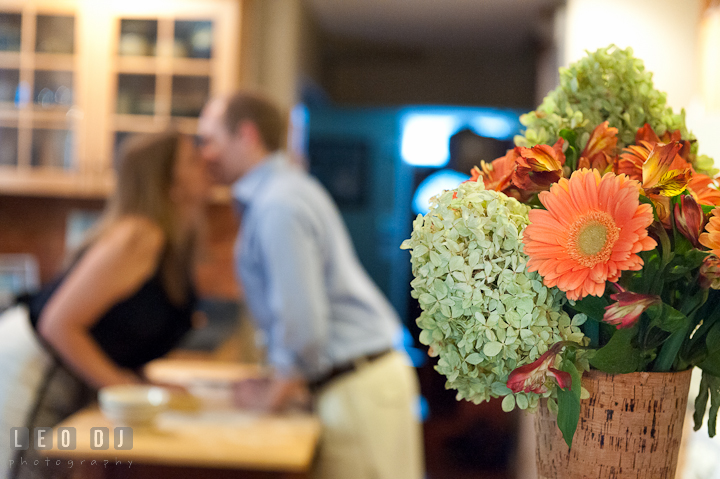 After cooking, we went to their rooftop deck. This was where Josh proposed to Danielle.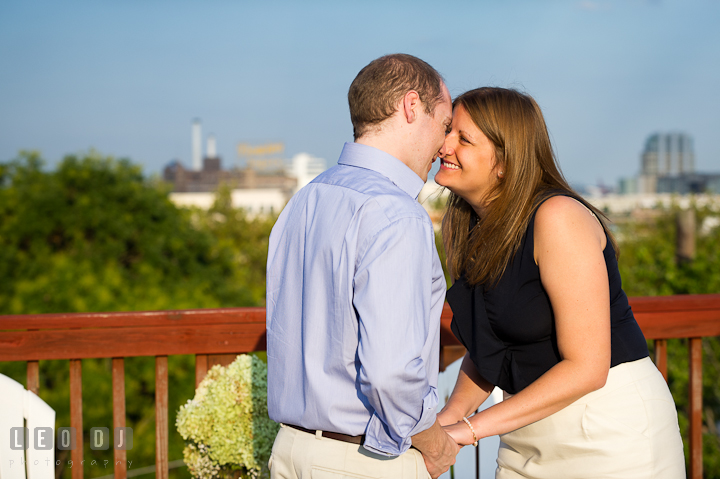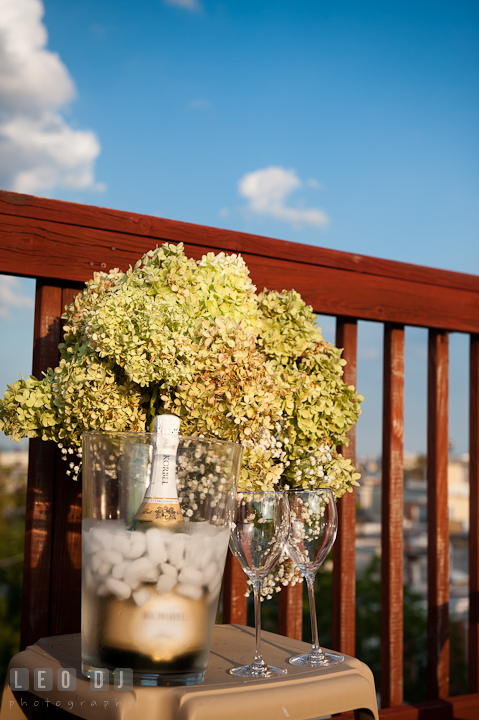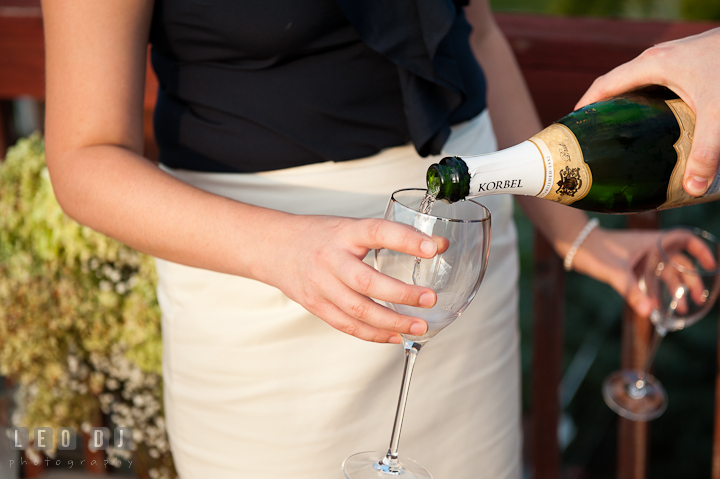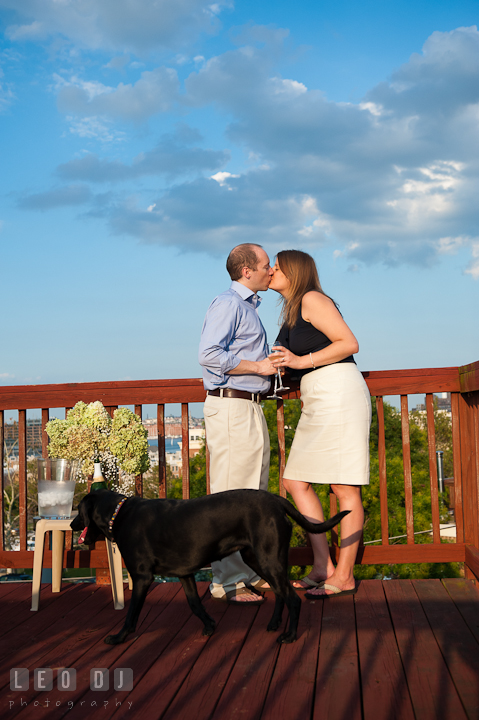 After a little celebration on the rooftop, we went to Federal Hill, overlooking at the Baltimore Harbor and downtown skyscrapers.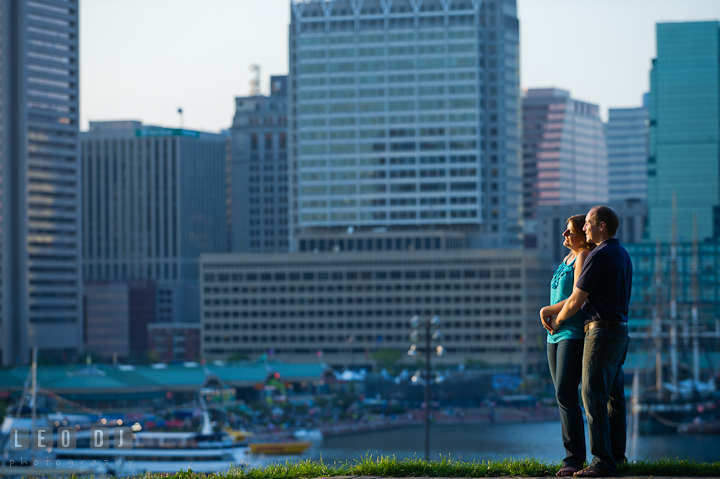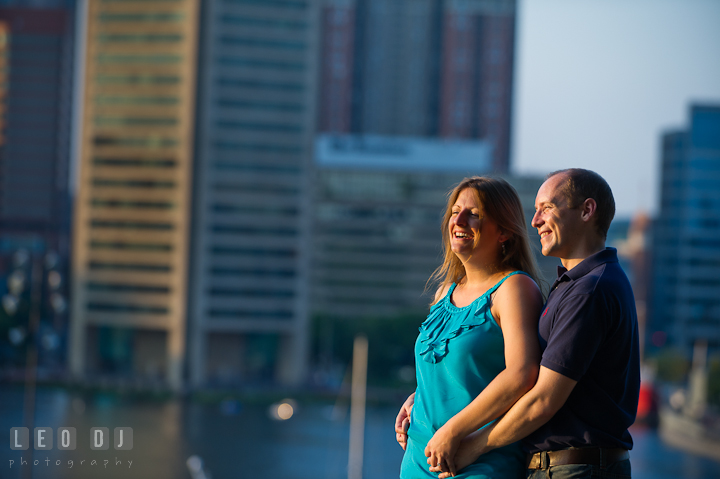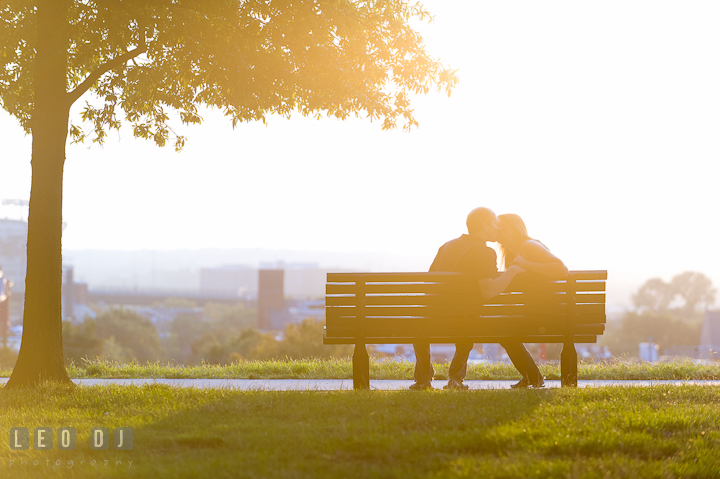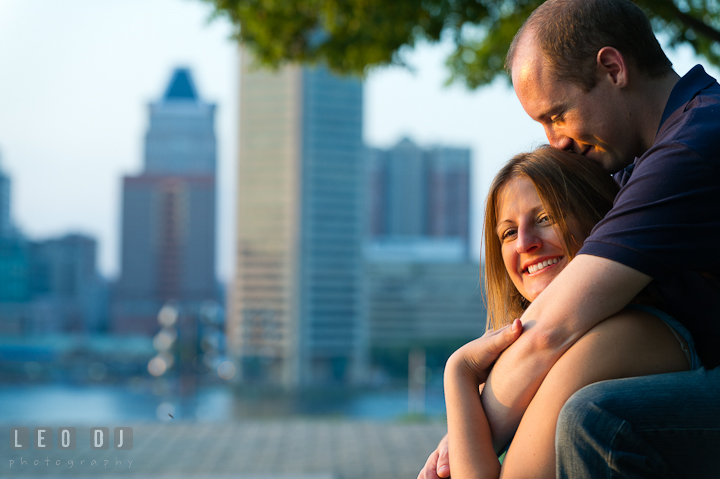 We were there until sunset.
Congratulations on your engagement Danielle and Josh!
I look forward to photograph your wedding!
Leo Dj