Aimee and Brian met about two and a half years ago in Bowie, Maryland over dinner and milkshakes. Brian must have made an impression on her, because after only two dates, Aimee took a chance and flew all the way to Seattle to visit Brian during a lengthy work trip. A weekend adventure filled with good food and bad coffee followed, with the two of them happily exploring downtown Seattle and continuing to get to know each other. Fast forward about a year and half, it came to Brian that he couldn't let this one go. He knew that he wanted to spend the rest of his life with Aimee.
In early February 2014, they spent their engagement weekend in Washington, DC for what Aimee "thought" was her Christmas gift; a stay at the historic Willard, a show at the Kennedy Center for the Performing Arts, and a dinner at their favorite Italian restaurant. "Plan A" was to propose on the roof of the Kennedy Center just before the show, but the weather didn't quite cooperate as it was a hair below freezing and a bit windy. Aimee, who was dressed to the nines, was less than enthusiastic over Brian's suggestion to stroll around the roof. As it turned out, "Plan B" (which Brian made up as they went along) was the far better option. They spent the afternoon ice skating in the National Gallery of Art Sculpture Garden and then went for a walk around the Tidal Basin, which they had entirely to themselves. When the time seemed right, Brian finally asked her. Aimee said, "OF COURSE!". Needless to say, it was a memorable weekend for the two of them.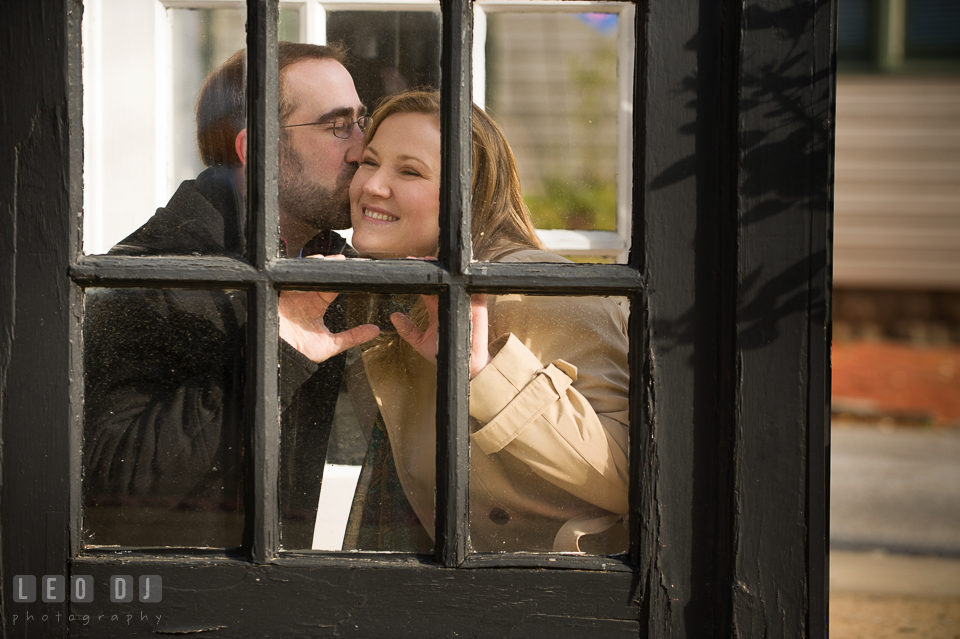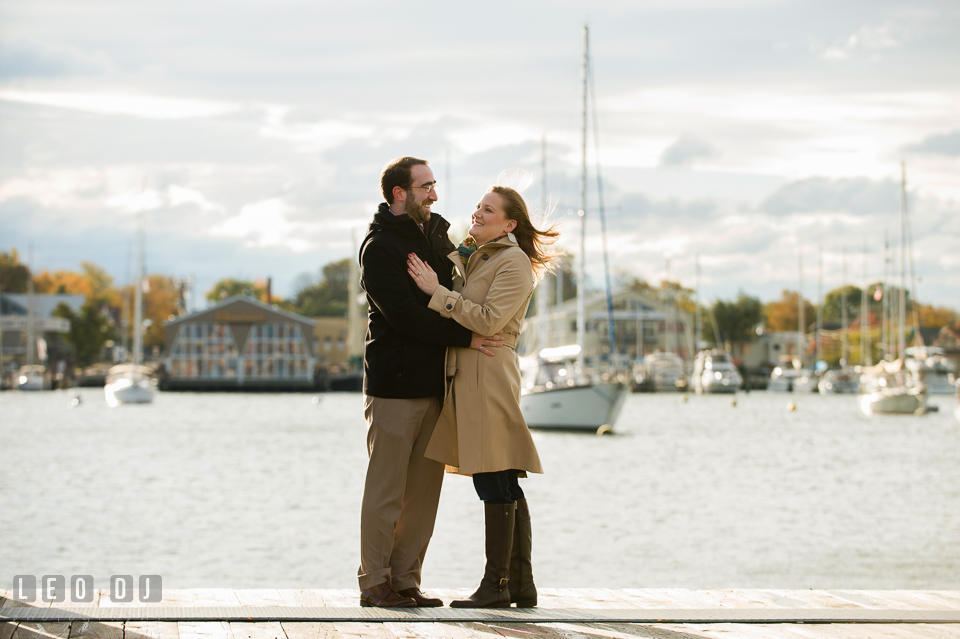 For their engagement photo session, Brian and Aimee picked Annapolis downtown because they both love hanging out around that beautiful historic town in Eastern Shore Maryland. Although it was still early November, it was really cold and really windy the day we did the session. However, we did manage to have fun and made the best of it!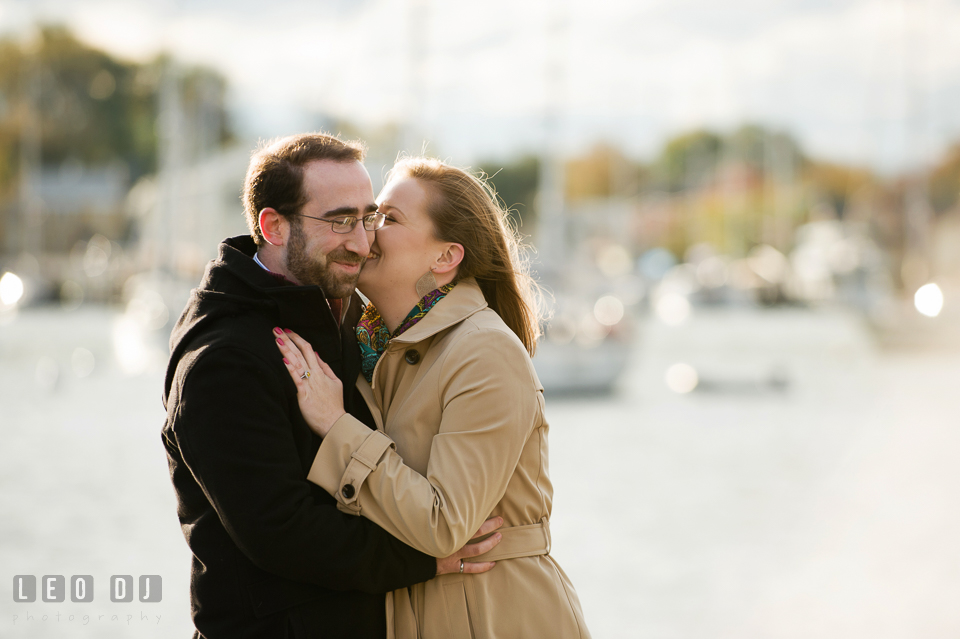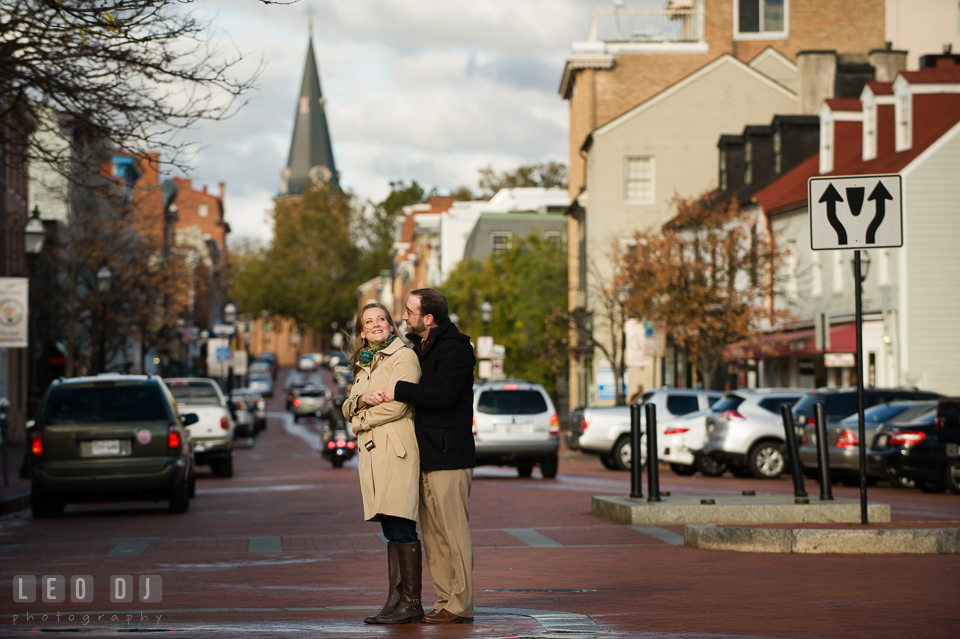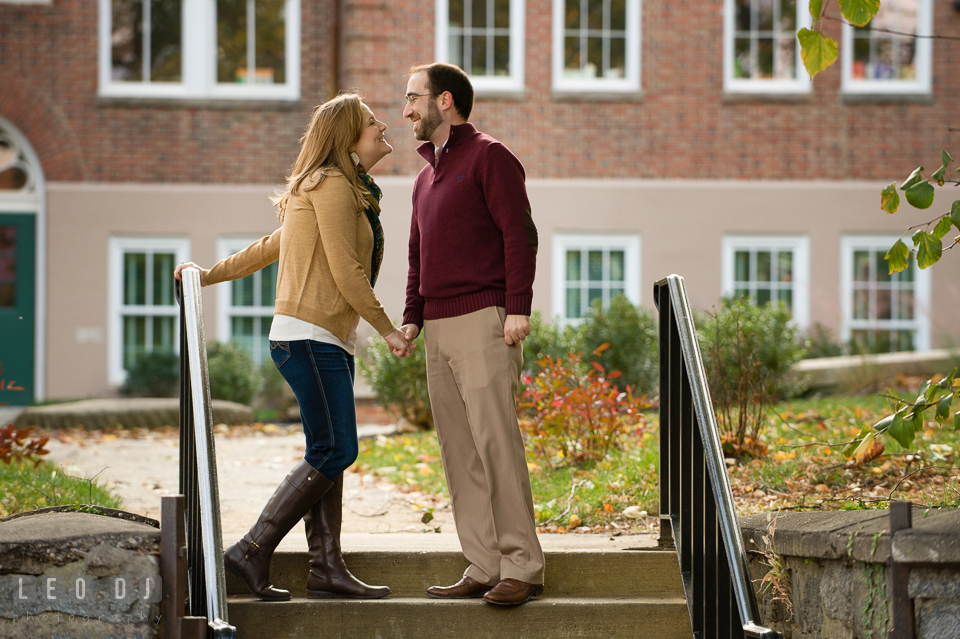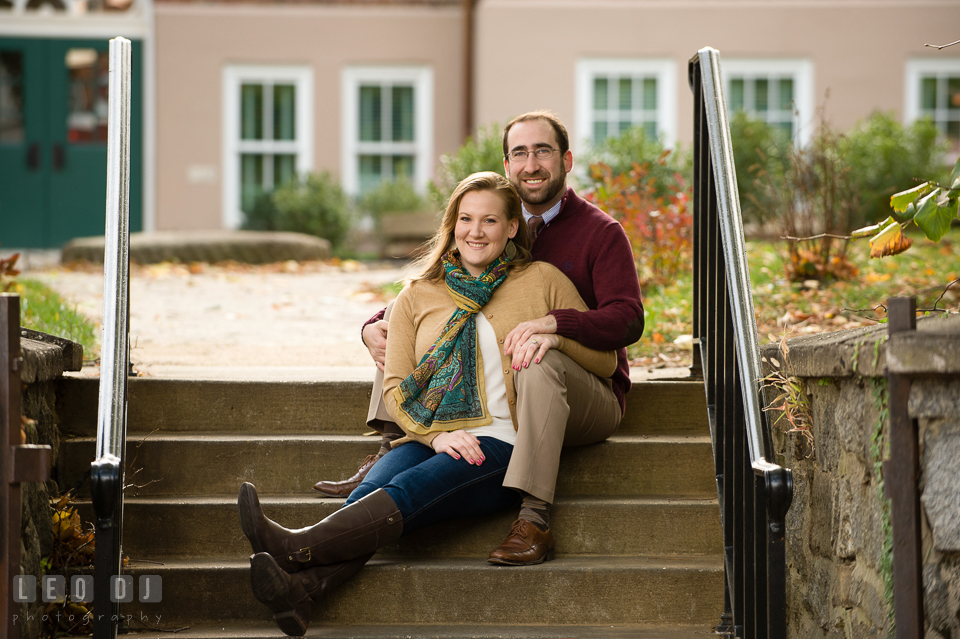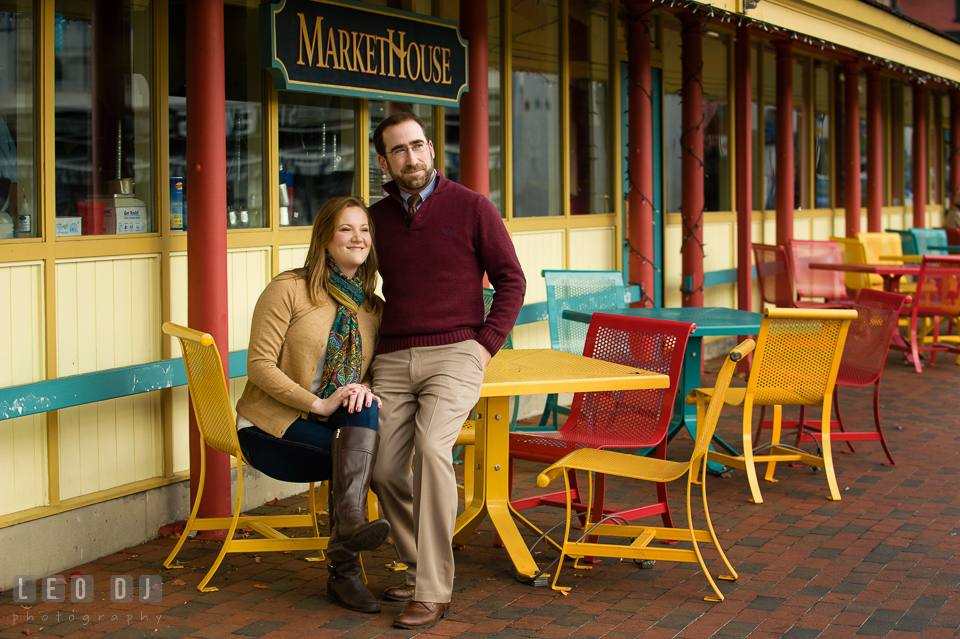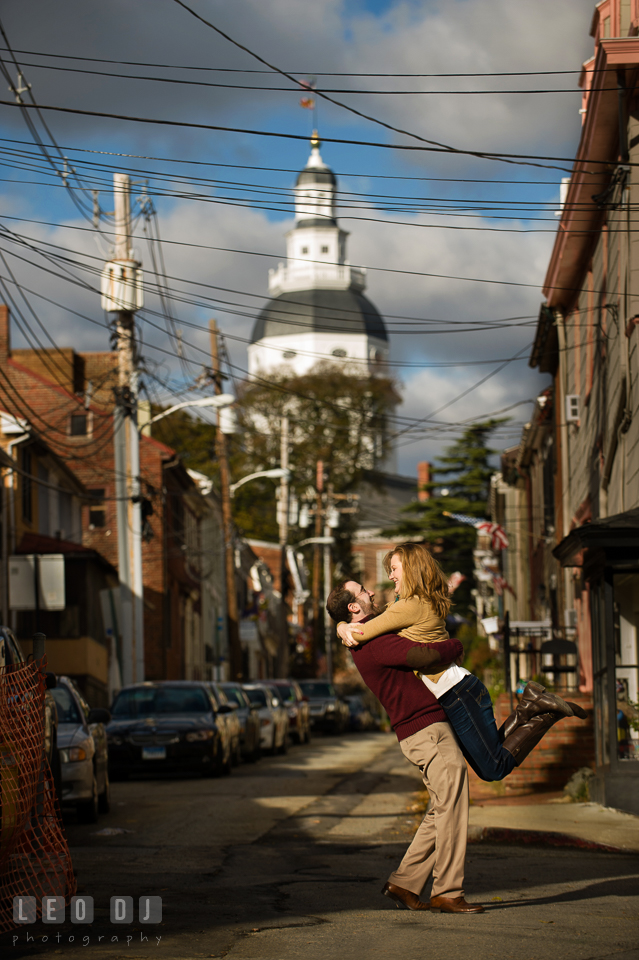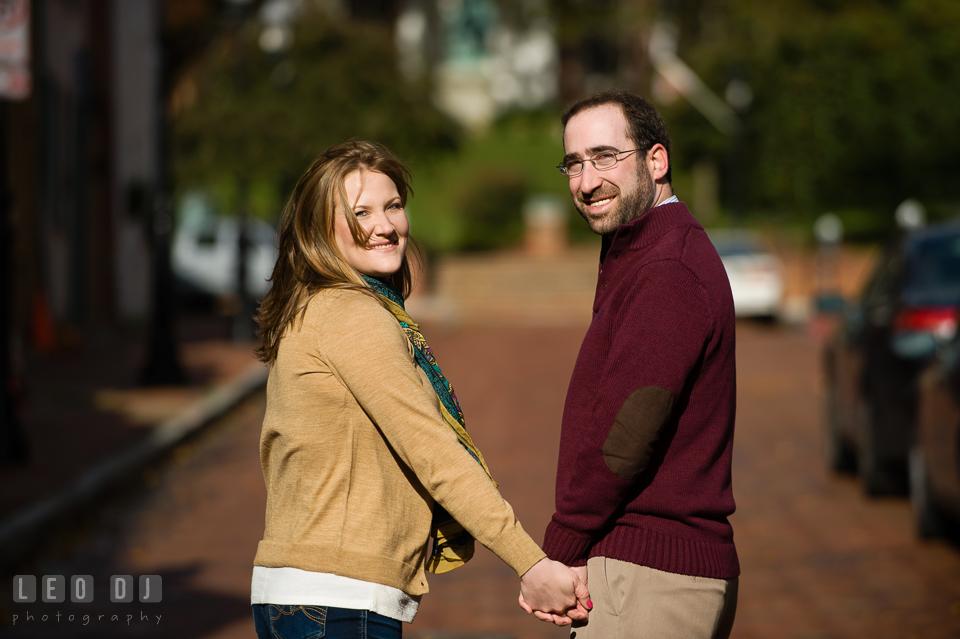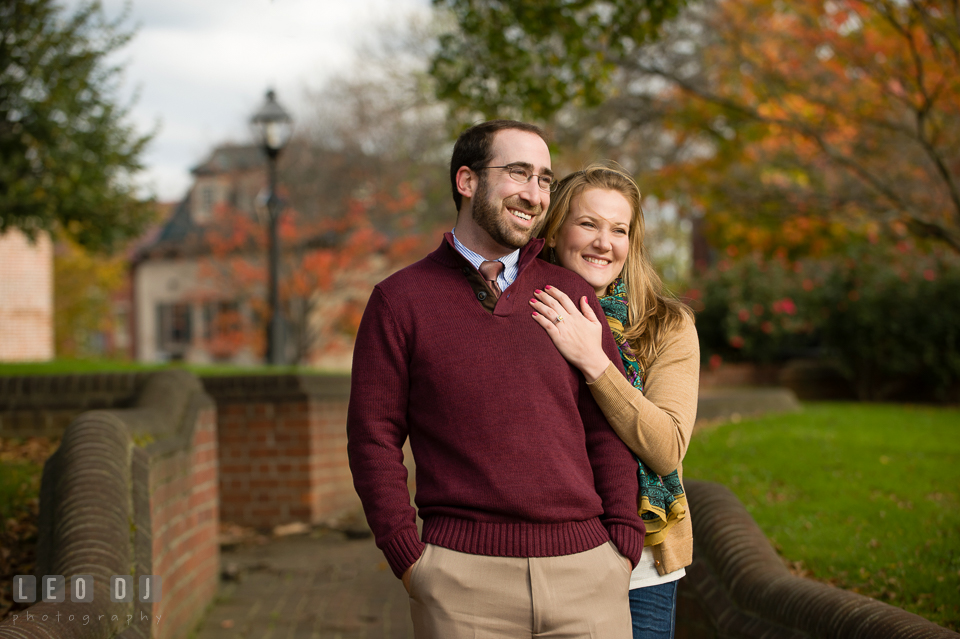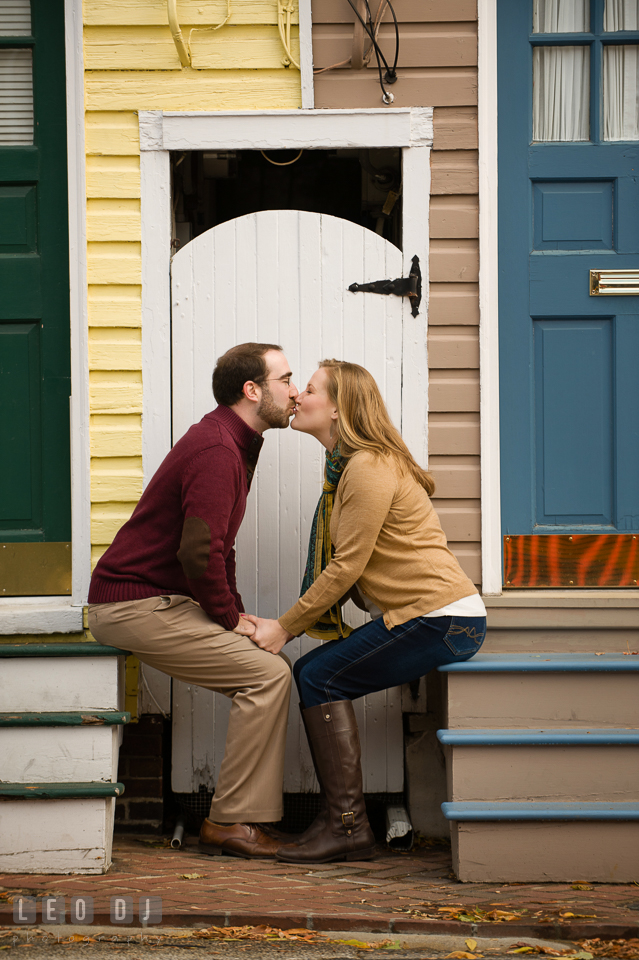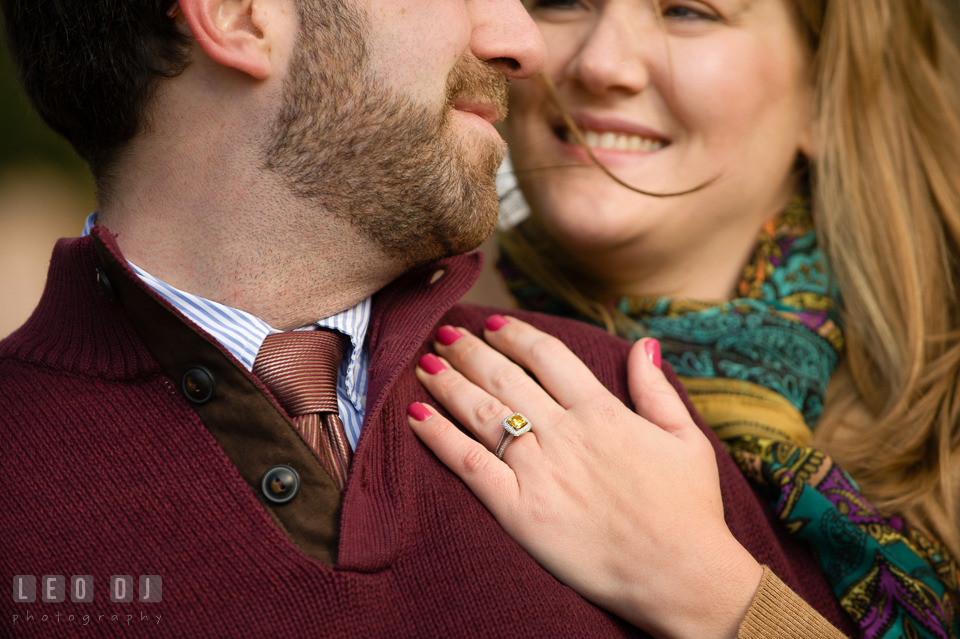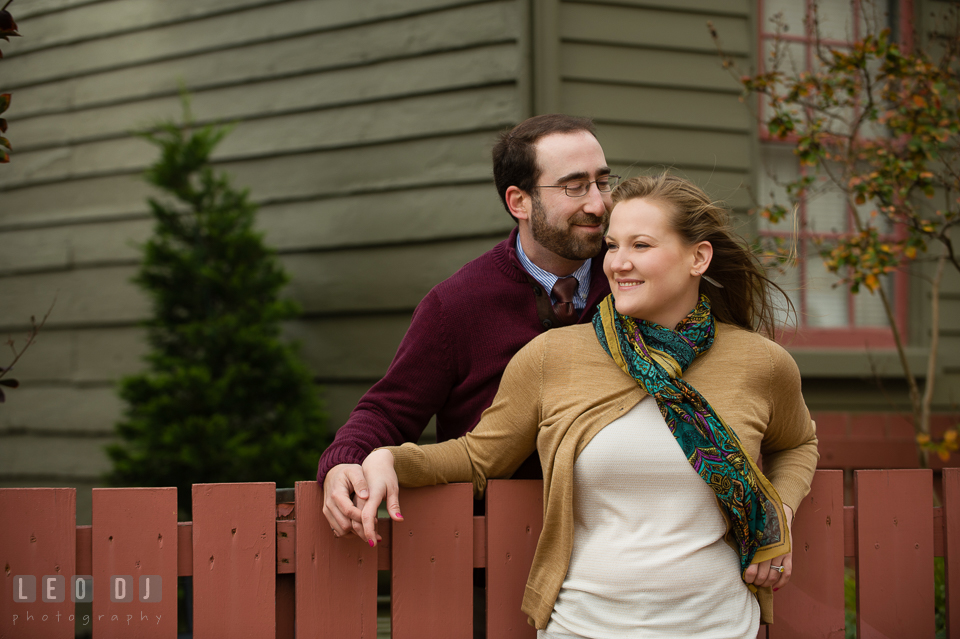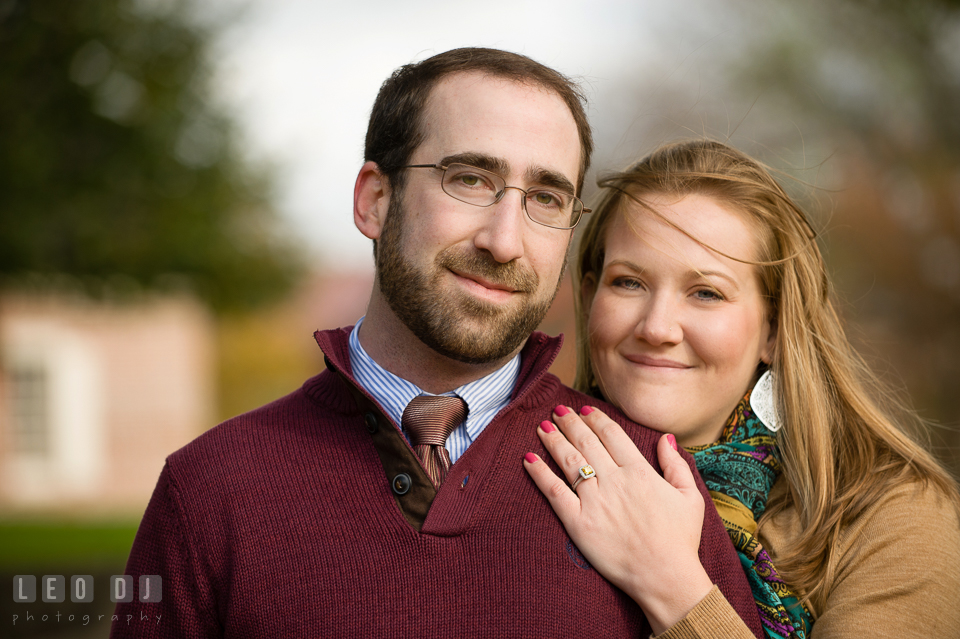 Congratulations on your engagement, Aimee and Brian!
I look forward to photographing your wedding at The Tidewater Inn!
Leo Dj