Fausta and Omar first met in mid November about 5 years ago at Atomic Billiards, a local pool hall in Cleveland Park, DC.  As per his usual Saturday night, Omar worked at Atomic checking IDs at the door.  Fausta had just started her night going to a friend's birthday party at The Big Hunt in DuPont Circle.  The plans changed when she got there. The birthday girl wanted to go to Atomic Billiards, which Fausta hadn't been to in years.  As they got to the bar, Omar checked her ID and in she went.  The birthday girl and other friends were trying to find Fausta a "date" and asked if anyone caught her eye. Looking around, she replied, "Not in here, but the door guy was kinda cute." Before she knew it they were dragging her outside to get her to talk to Omar.  Standing around, she noticed him wearing an Italian Jacket, so naturally, she approached him and asked, "Are you really Italian, or just wearing the jacket?".  Omar paused then said, "Yes, I am", and before she said anything, her best friend Emily shouted out, "She's Italian too!"  They all laughed, and her friends quickly went back inside without her.  Omar and Fausta began a conversation, which lasted throughout the entire night and is still going strong.
In August 2013, After months of Omar and his parents planning, the couple finally made it to Italy. They arrived to his dad's hometown of Nusco, and Fausta was introduced to all of his wonderful family. During those 2 weeks, they also went sightseeing for a couple of days to Venice, Florence, Pompeii and Amalfi Coast, before returning back to the family. A day after they got back from sightseeing, Omar asked if Fausta wanted to go walk around the town, as they often did. They kept walking, enjoying the beautiful sights and each others' company, and finally reached in front of the mill that Omar's father once worked at as a child, located in front of an amazing view of the mountain side.  Thankful that they got a chance to rest for a bit, Fausta just leaned against the rail and began taking pictures.  A couple of minutes later, Omar took her hand and said, "You know I love you so much", to which she responded, as if nothing new, "Yeah, I love you too". Then to her surprise, he got down on one knee holding up a beautiful ring, and asked her to marry him.  In her moments of disbelief, she repeatedly asked if he was serious, before finally saying "Of course."
After having a fun adventure with this lovely couple for their engagement photo session in Washington DC, I am thrilled to finally be able to capture their wedding at Harbour View, Woodbridge, Virginia. Omar and Fausta chose the venue for many reasons. They fell in love with the beautiful indoor and outdoor settings just as what they wanted to include, such as a separate ceremony location, cocktail hour space and reception area. Everybody at the venue was also so great and helpful from the beginning. It's the perfect place for their memorable day.
The great night ended with grand exit full of sparklers.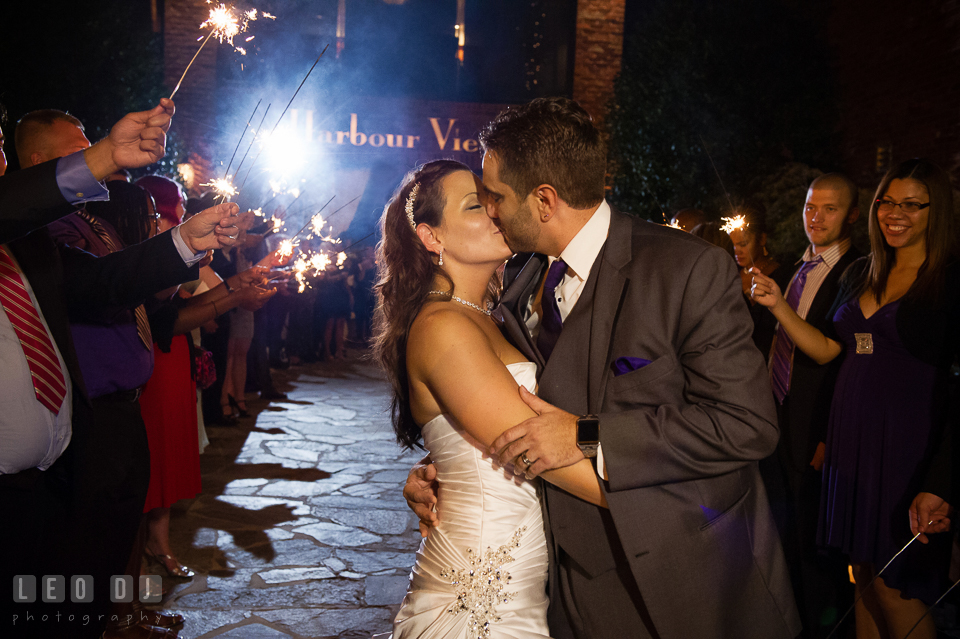 But let's watch how their story unfold from the beginning of the day.
Fausta's lovely wedding bouquet from DaVinci Florist contains photo of her with her late brother and late father.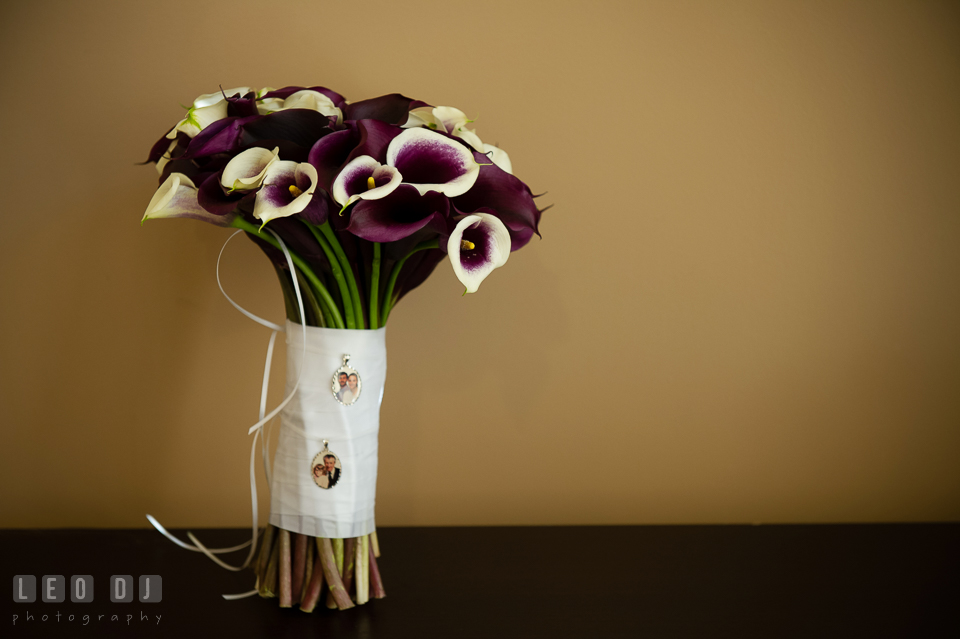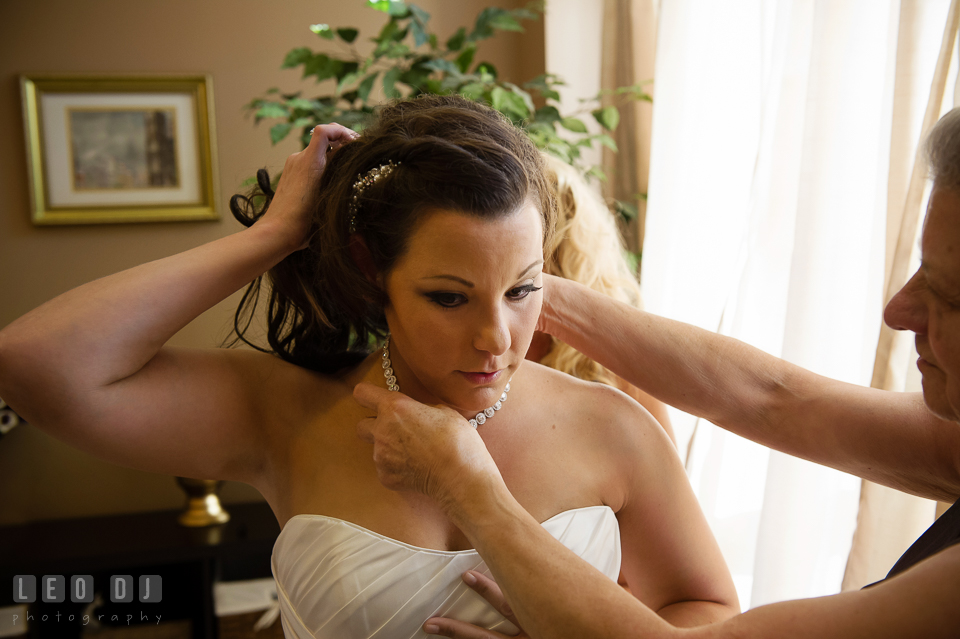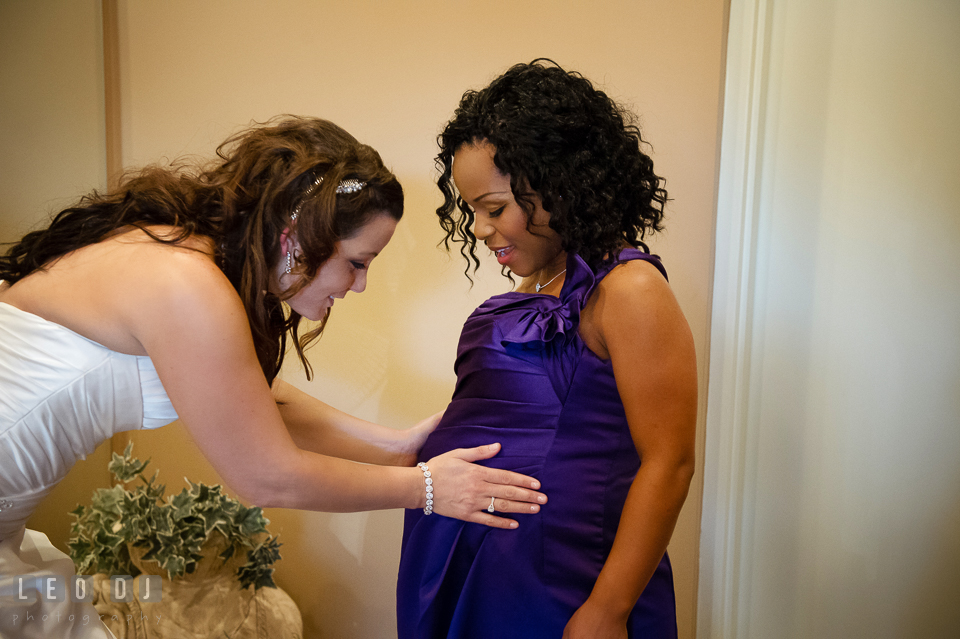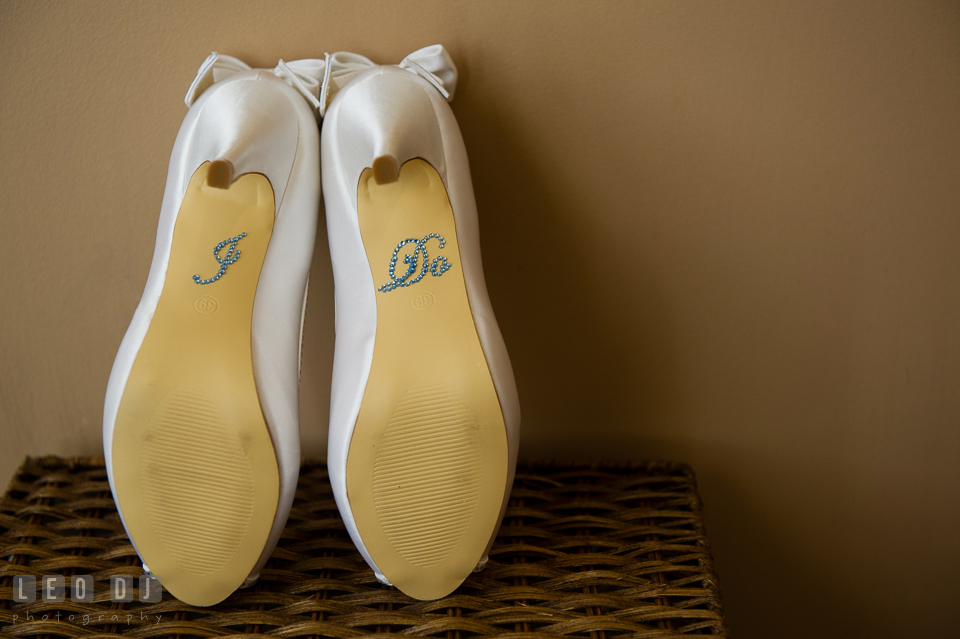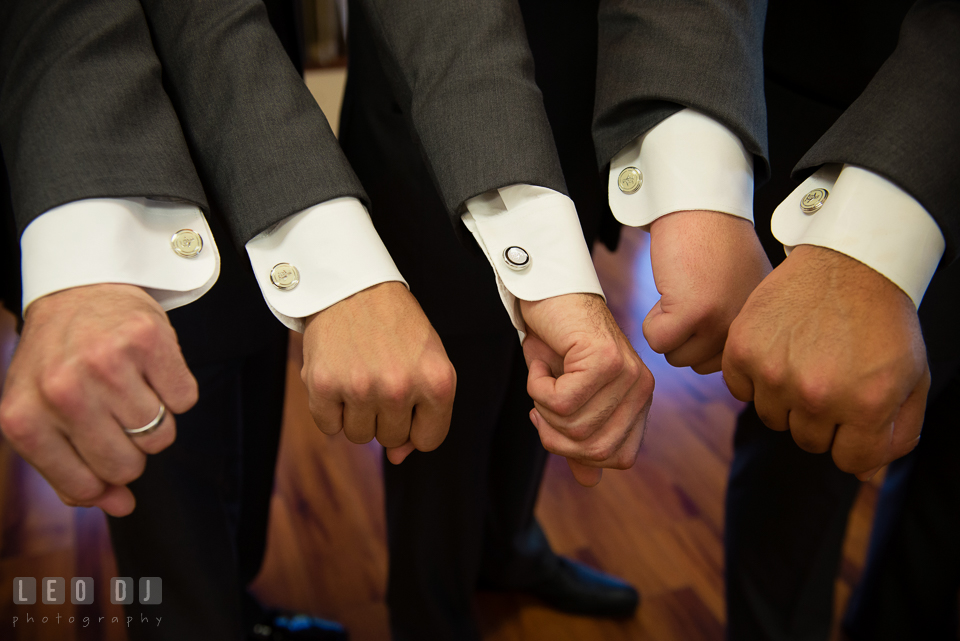 Groom and the Groom's party showing of their cufflinks and flask bottle from An Original Penguin by Munsingwear.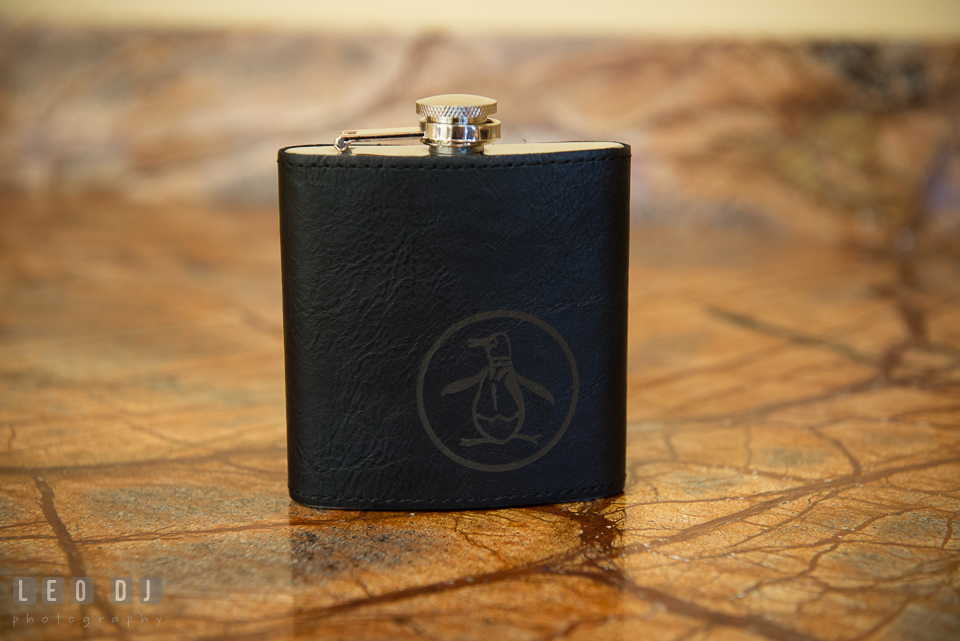 Omar's expression upon seeing Fausta for the first time when she walked down the aisle escorted by her twin brother.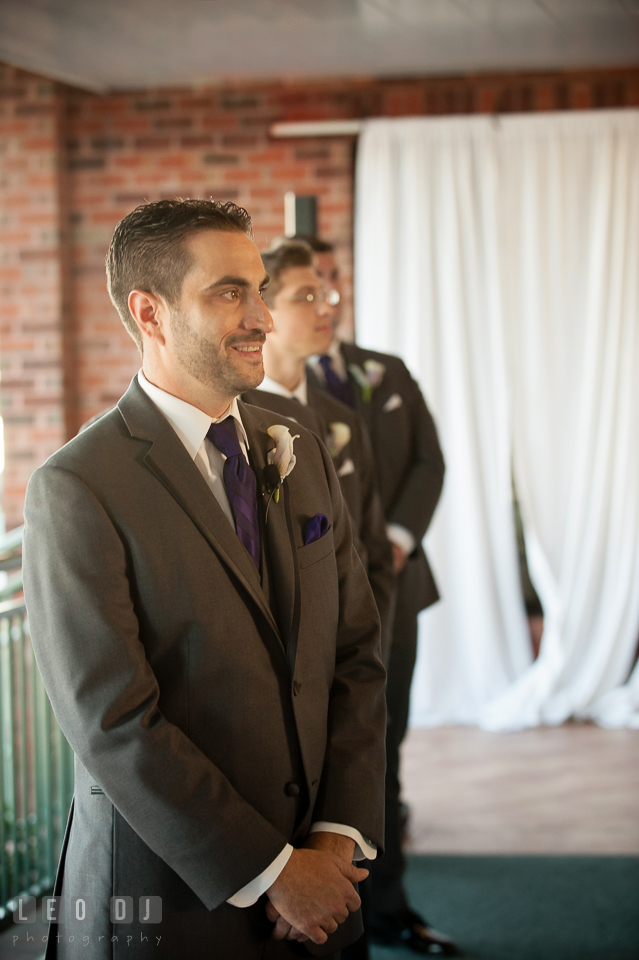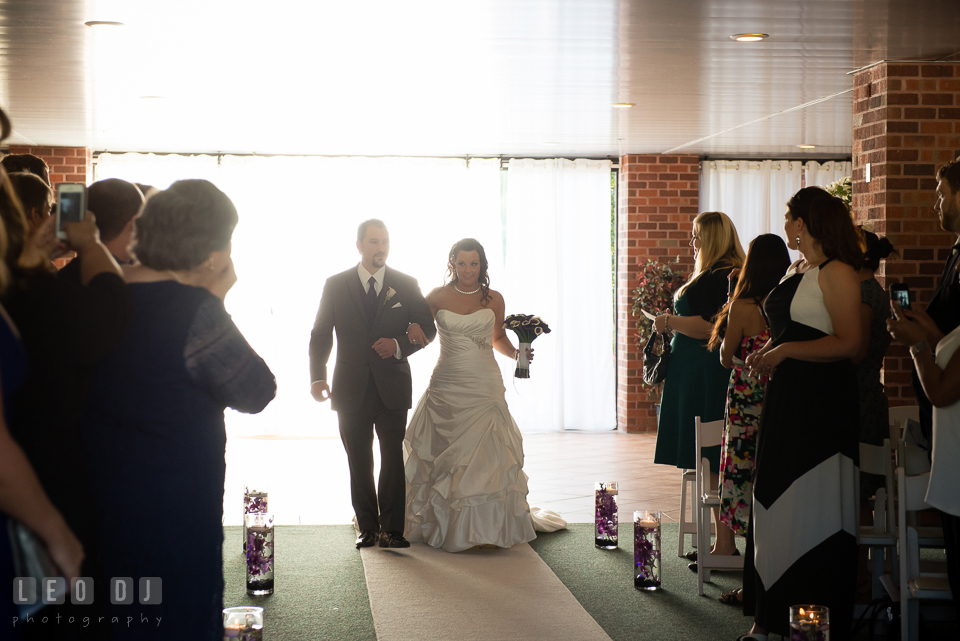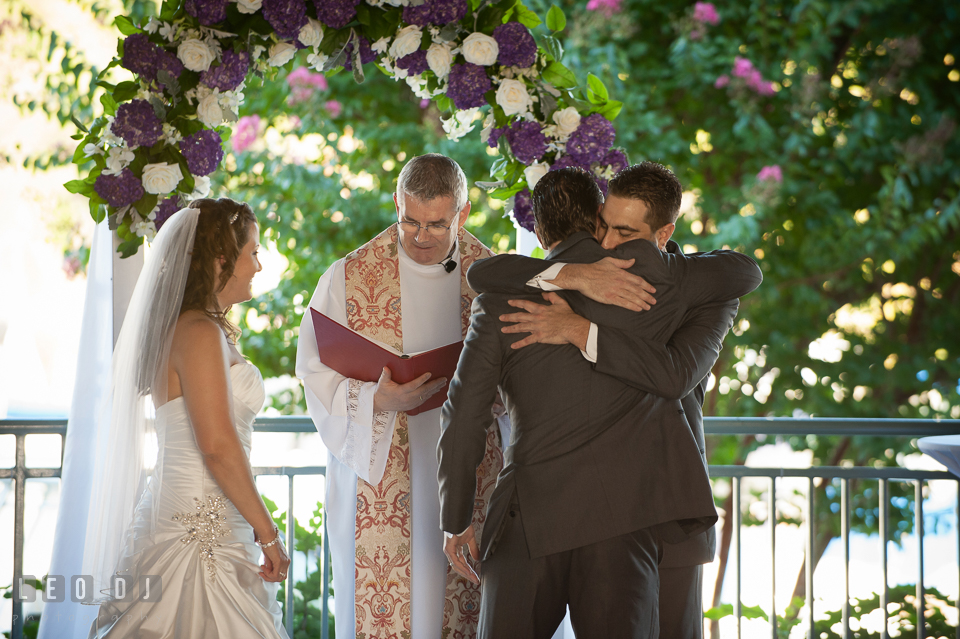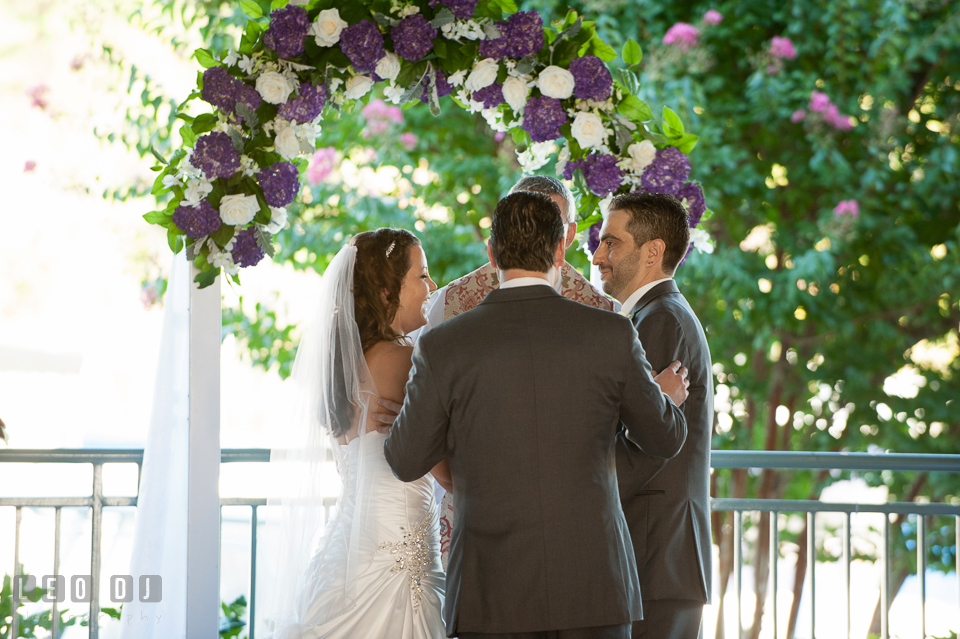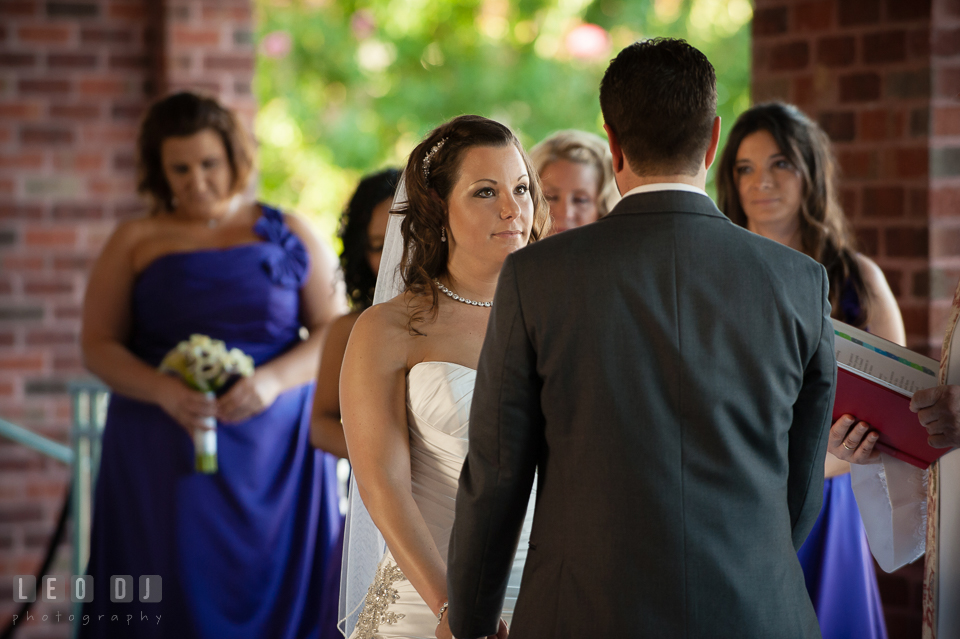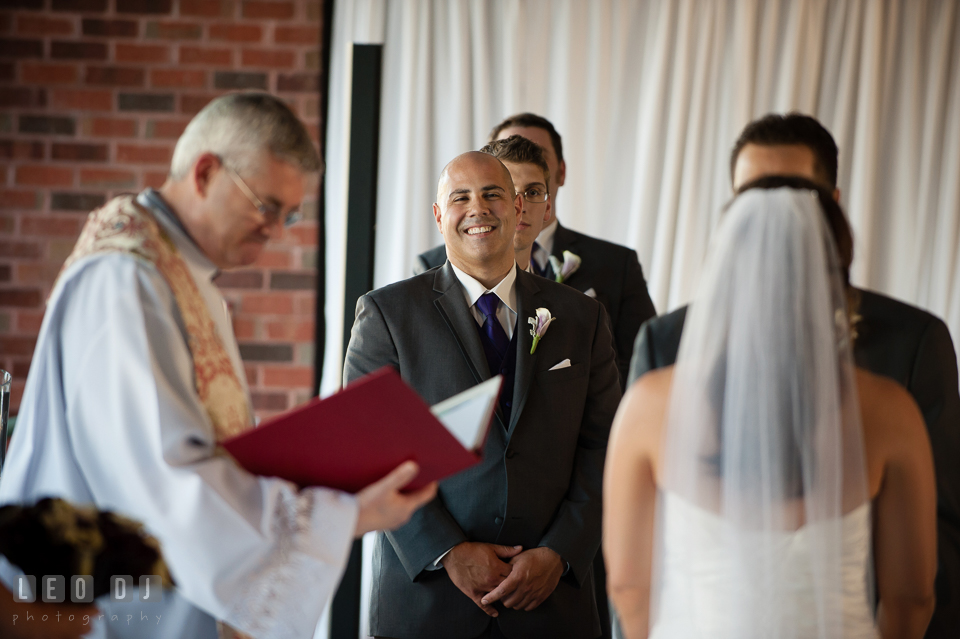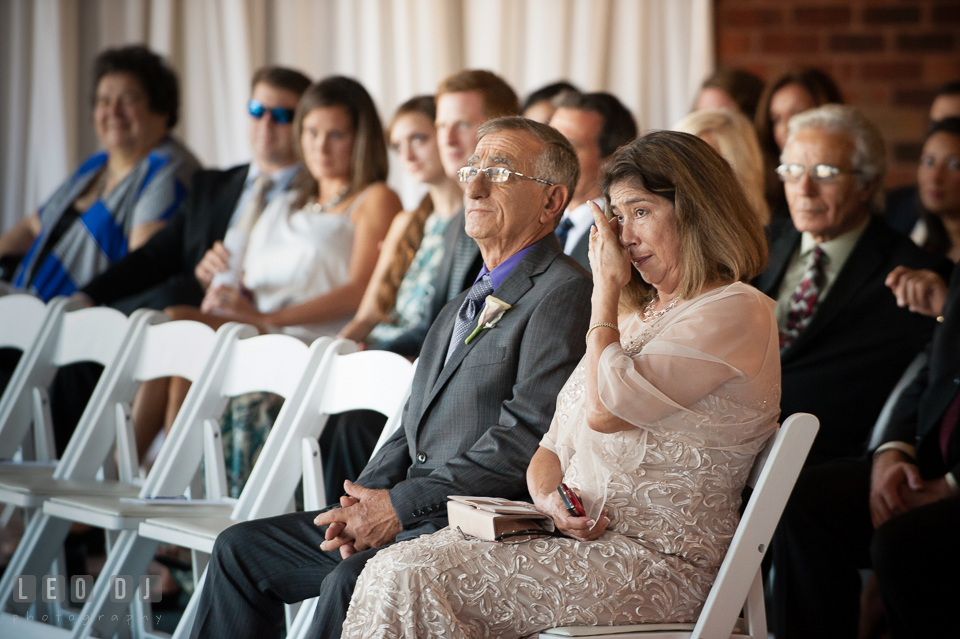 The Unity Sand Ceremony. It's the uniting of two different people, the Bride and the Groom, into a single, inseparable marriage. Hard as it would be to separate out those grains of sand, that's how difficult it is to separate them. It's the joining of their lives.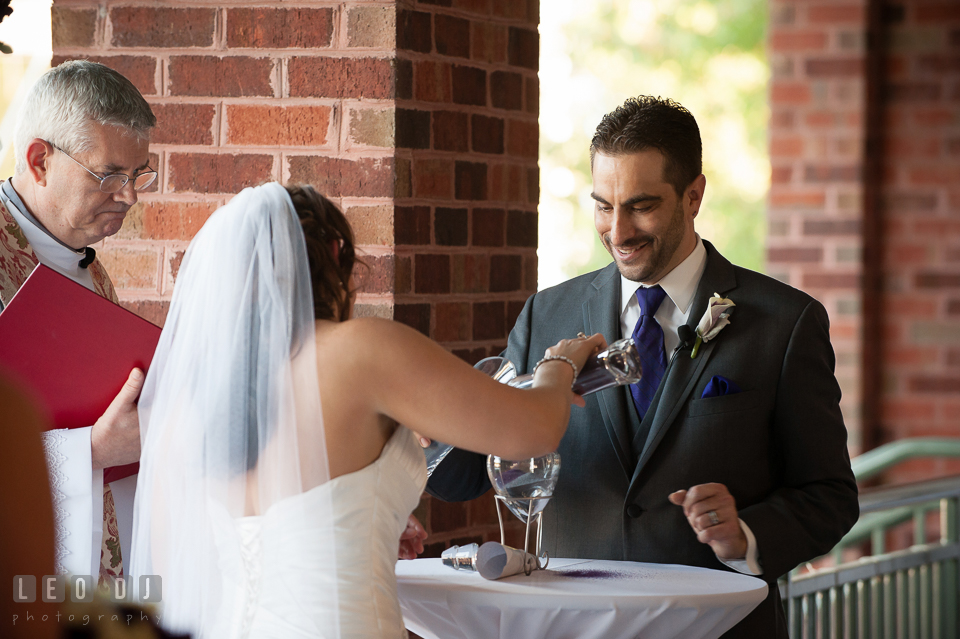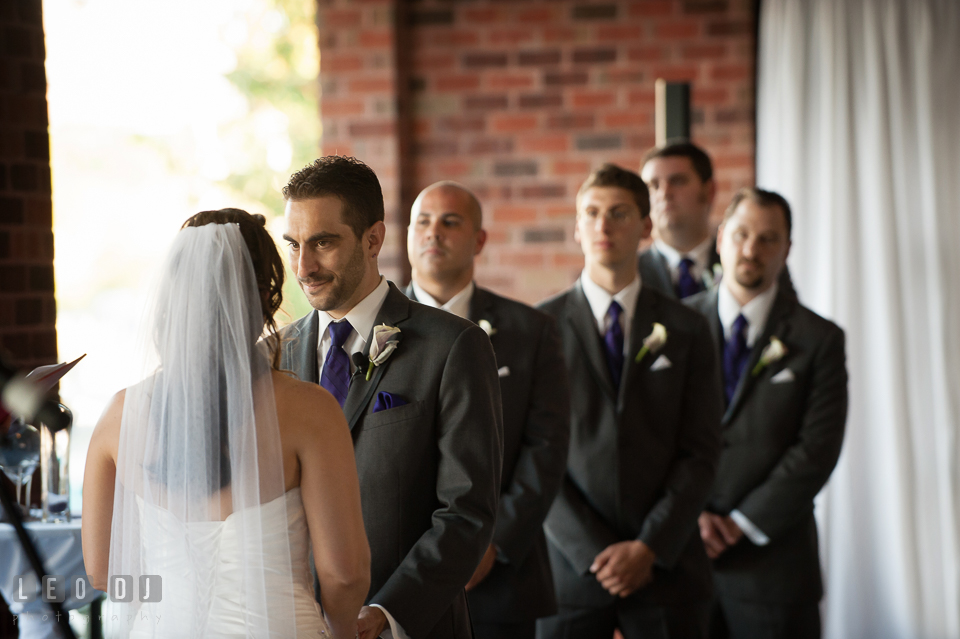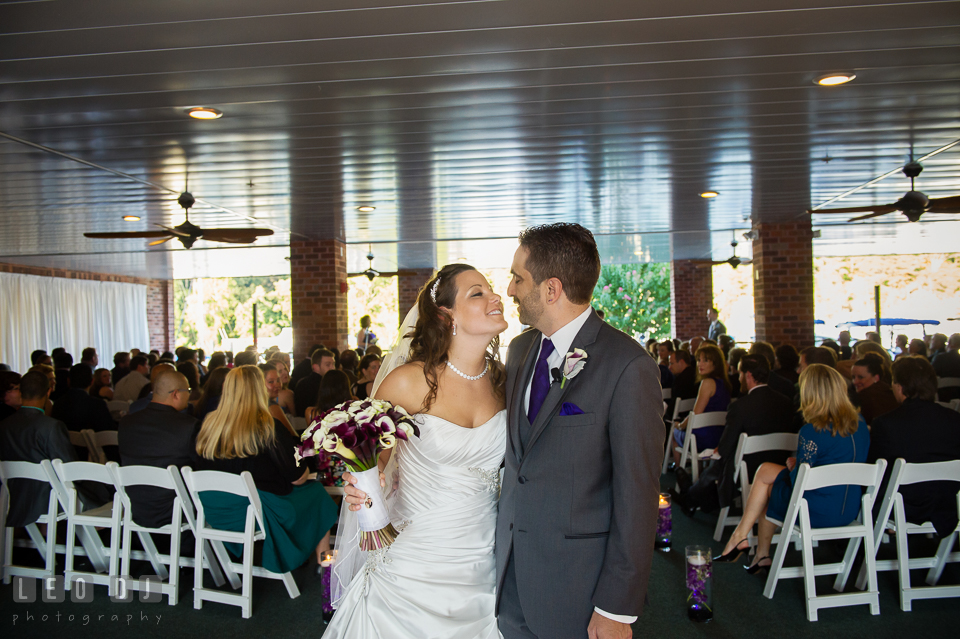 The couple kissing in front of the Limo from International Limousine Service.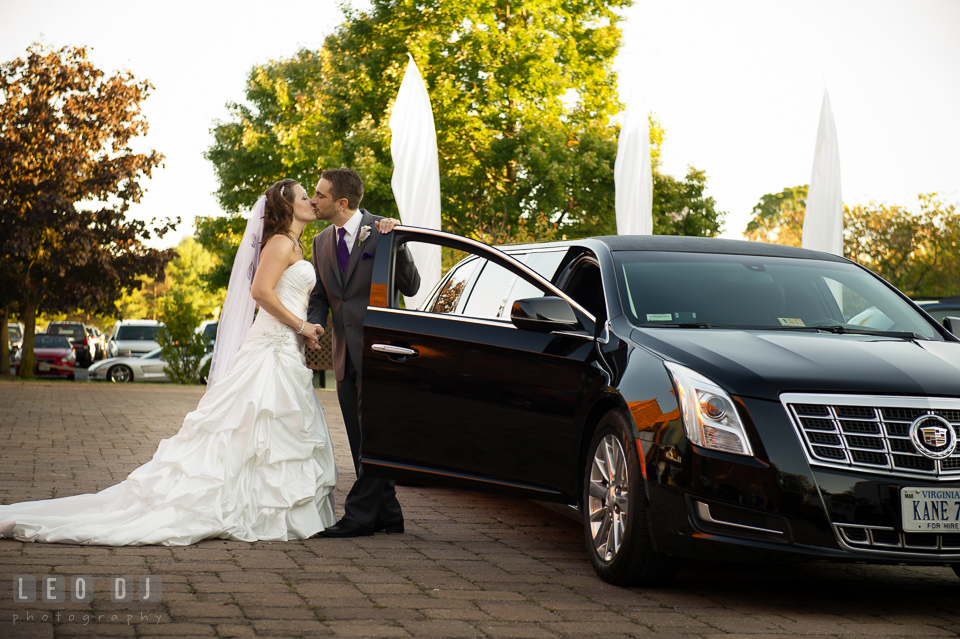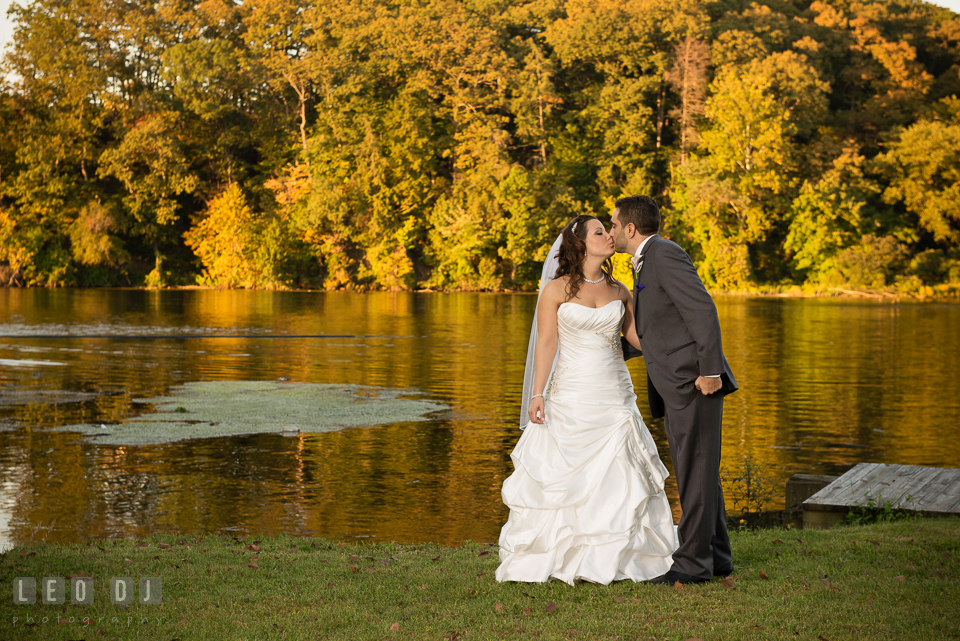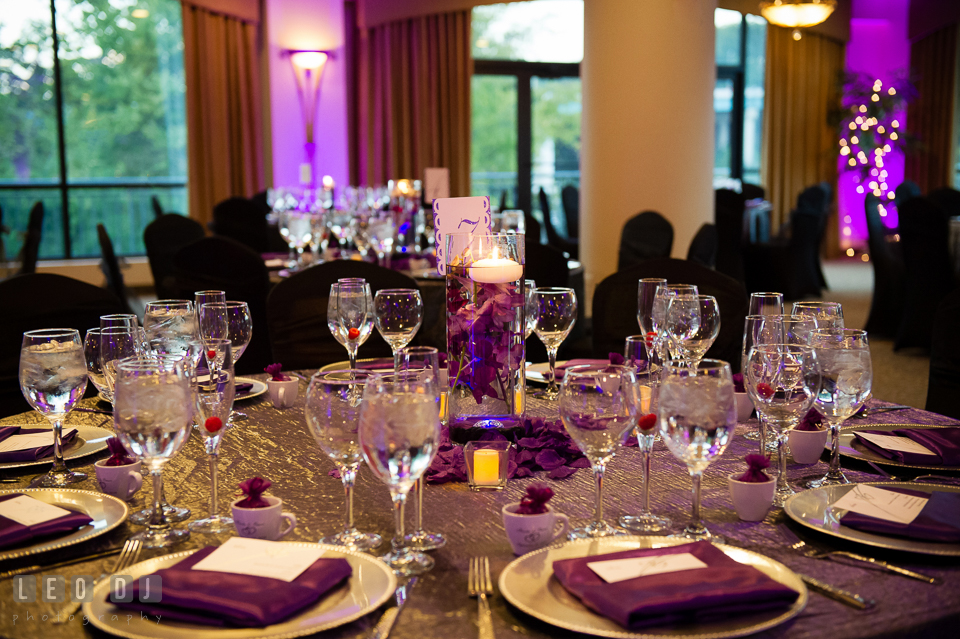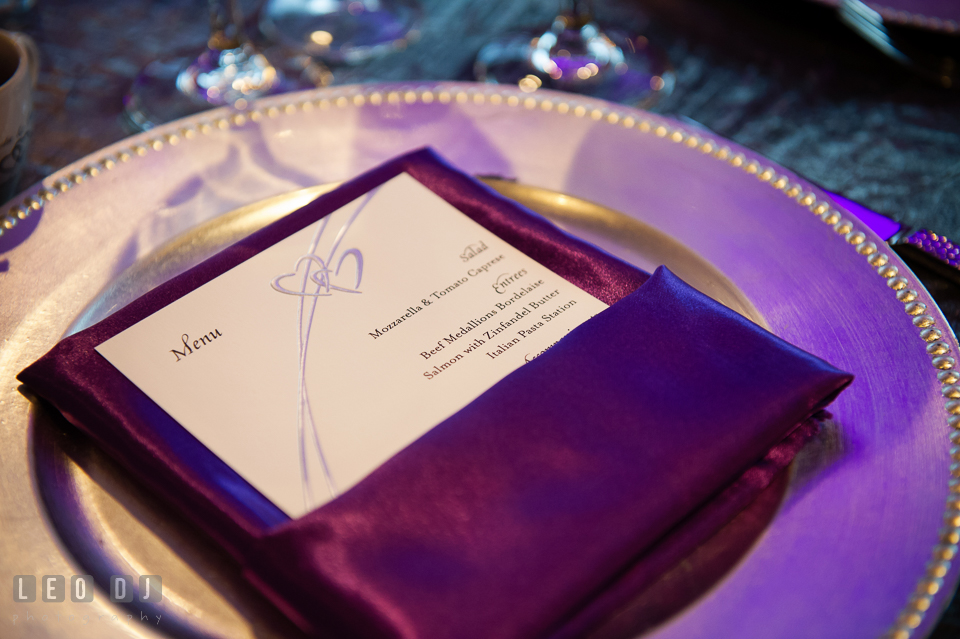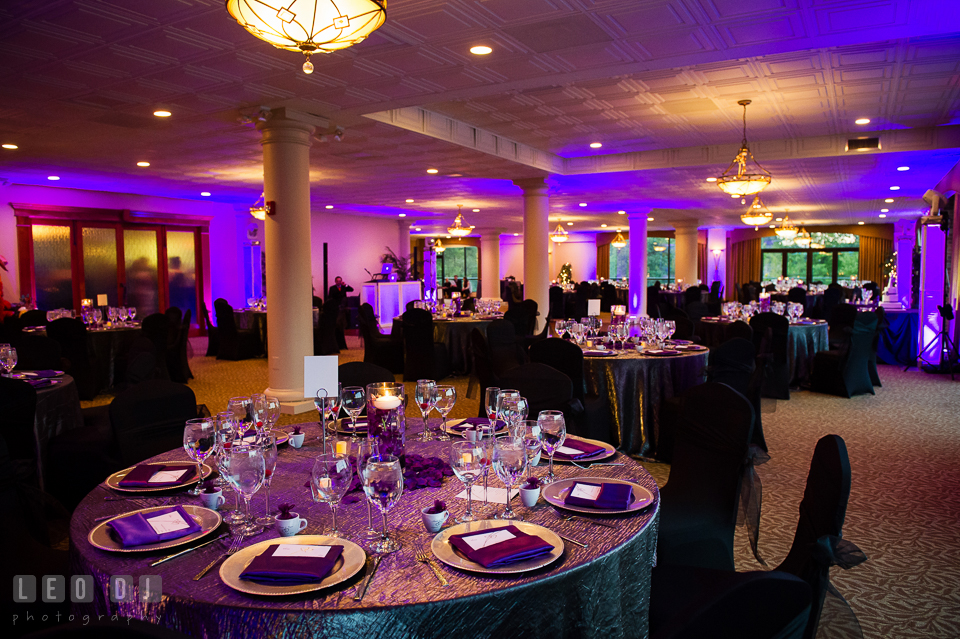 Striking table centerpieces adorned with purple orchid blooms from DaVinci Florist.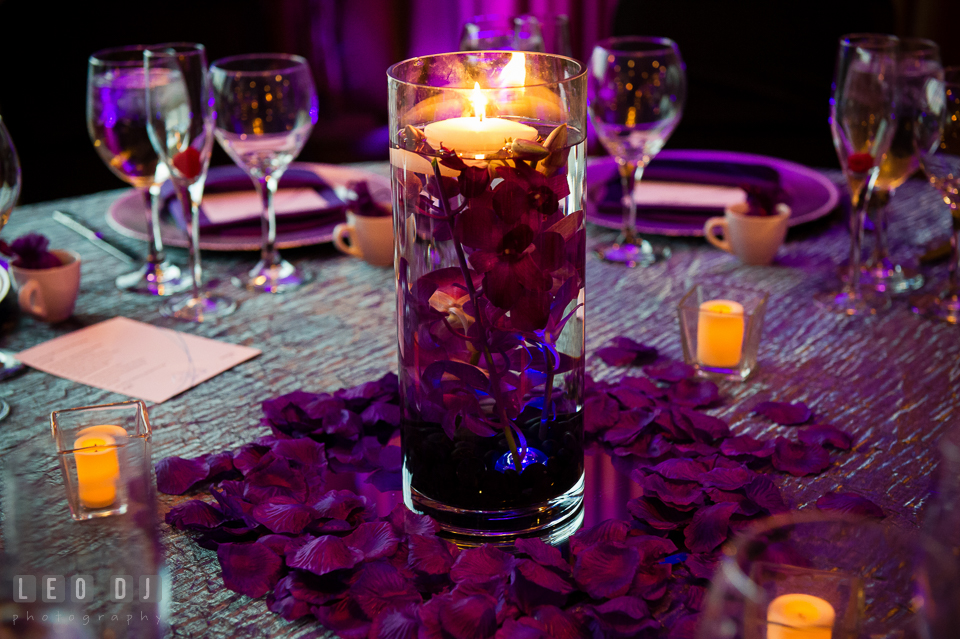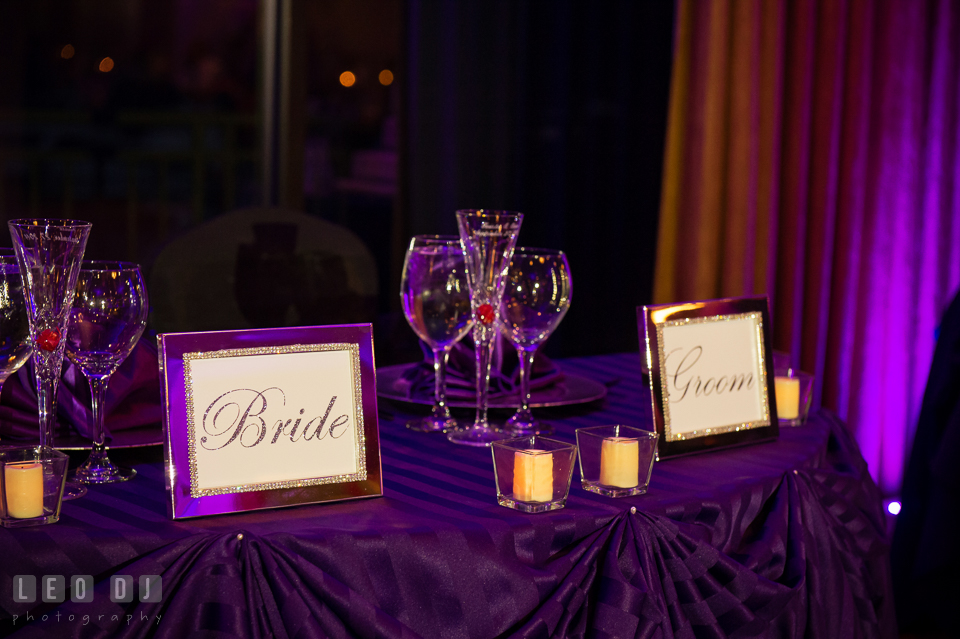 The Groom, all cheers with his Best Man and Groomsmen.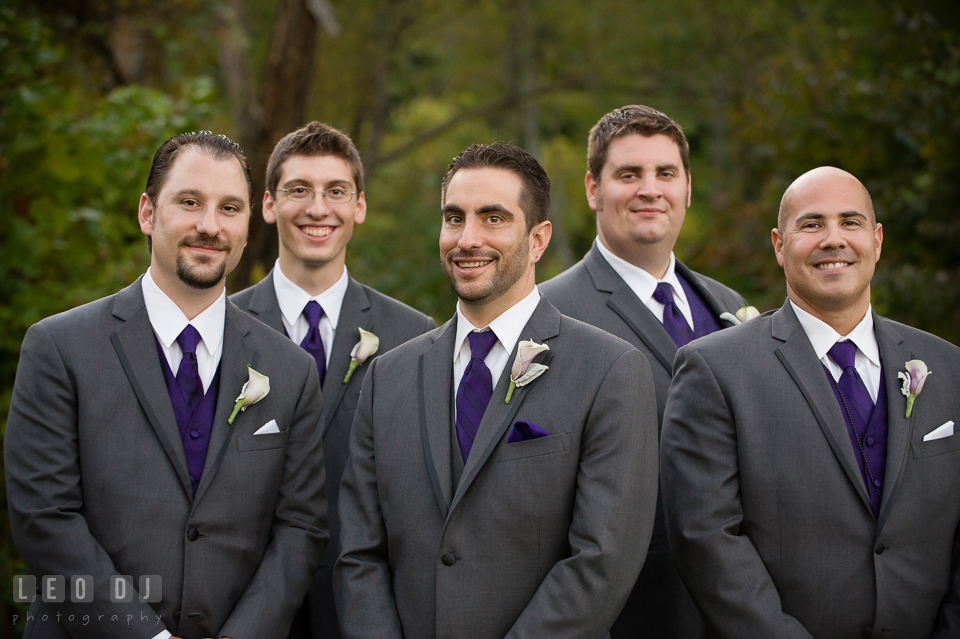 The lovely Bride with her Maid of Honor and Bridesmaids.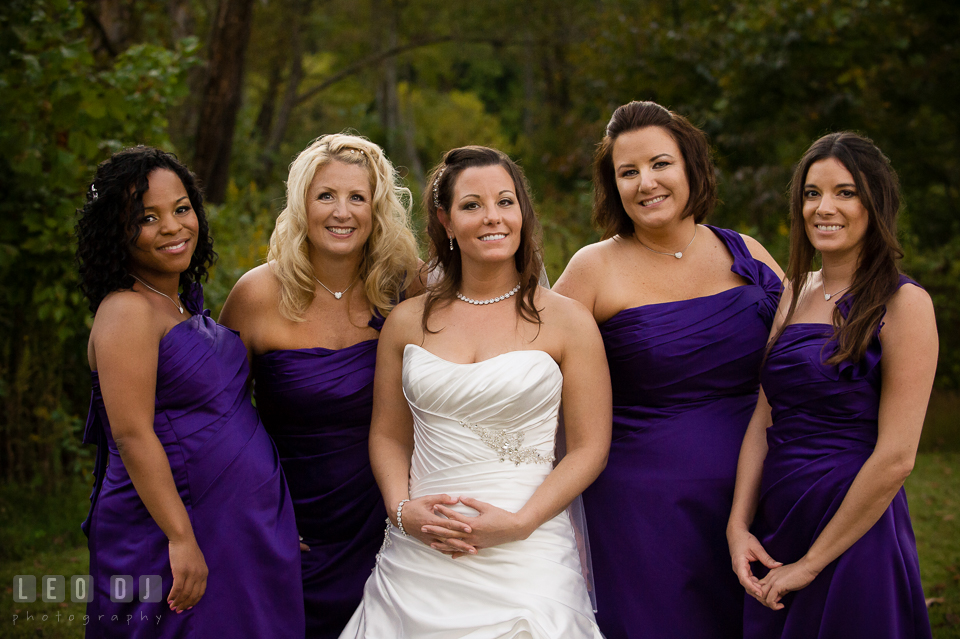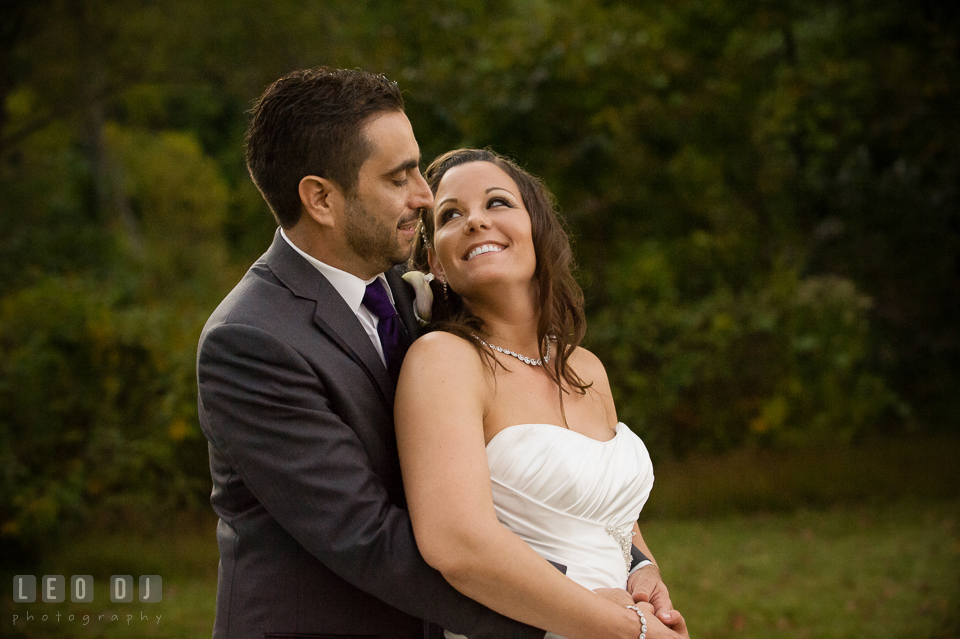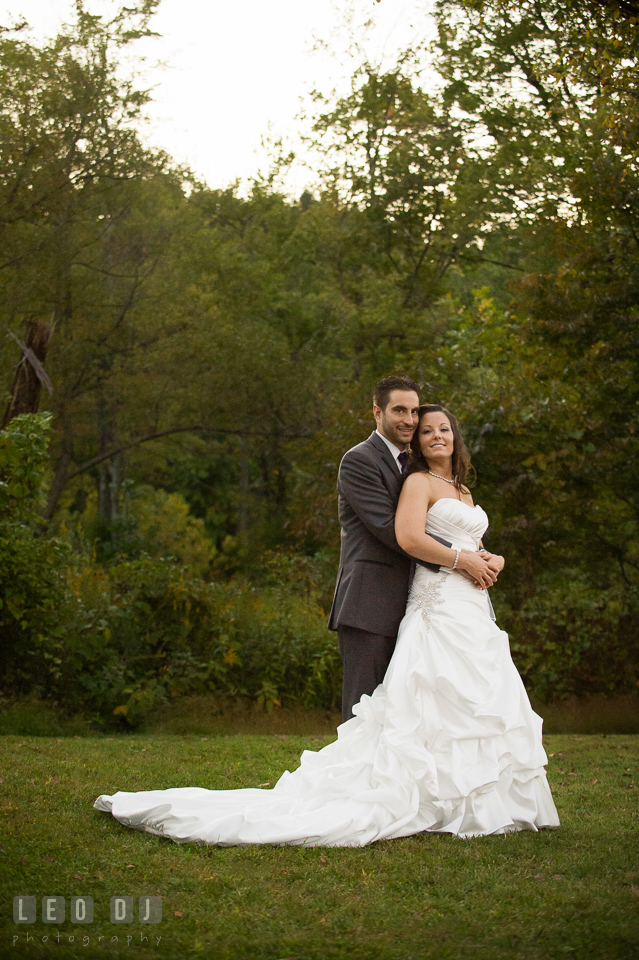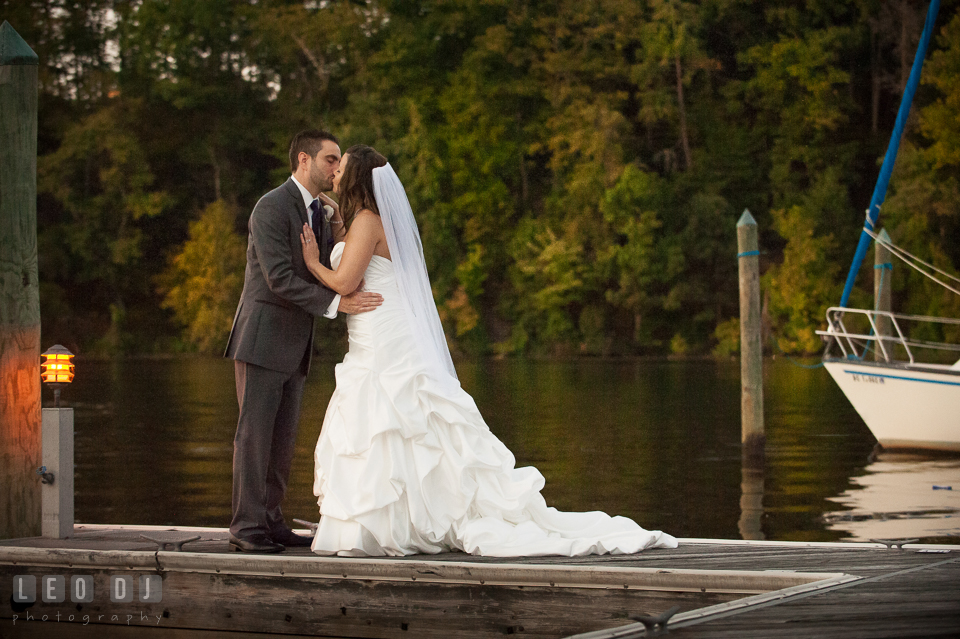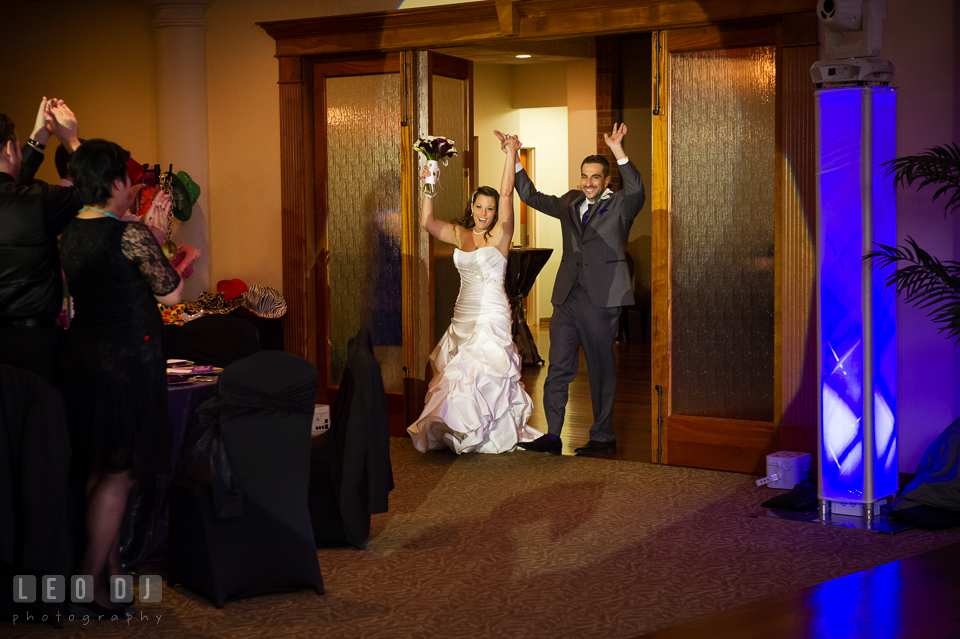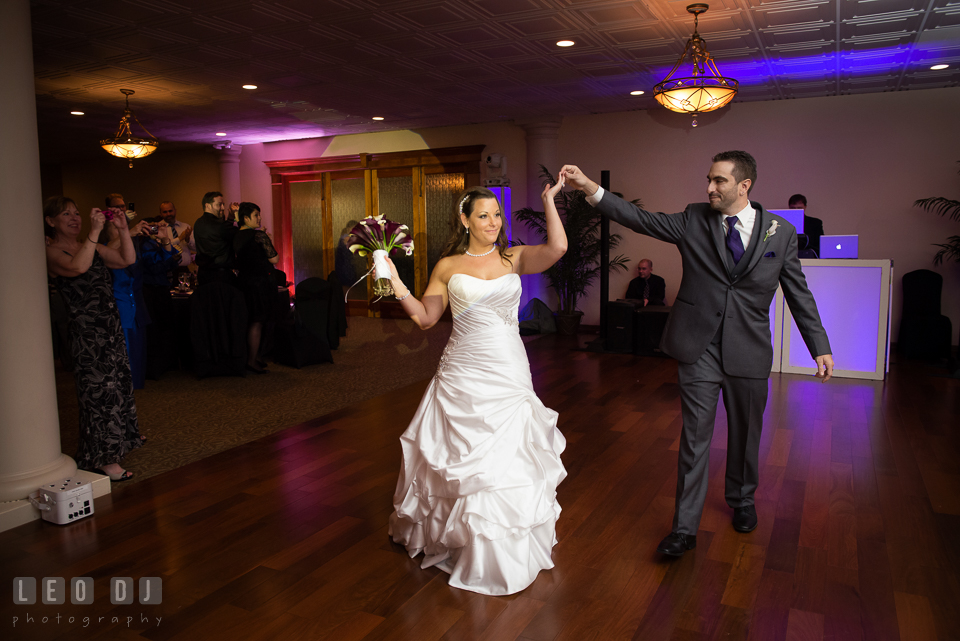 Omar and Fausta's first dance.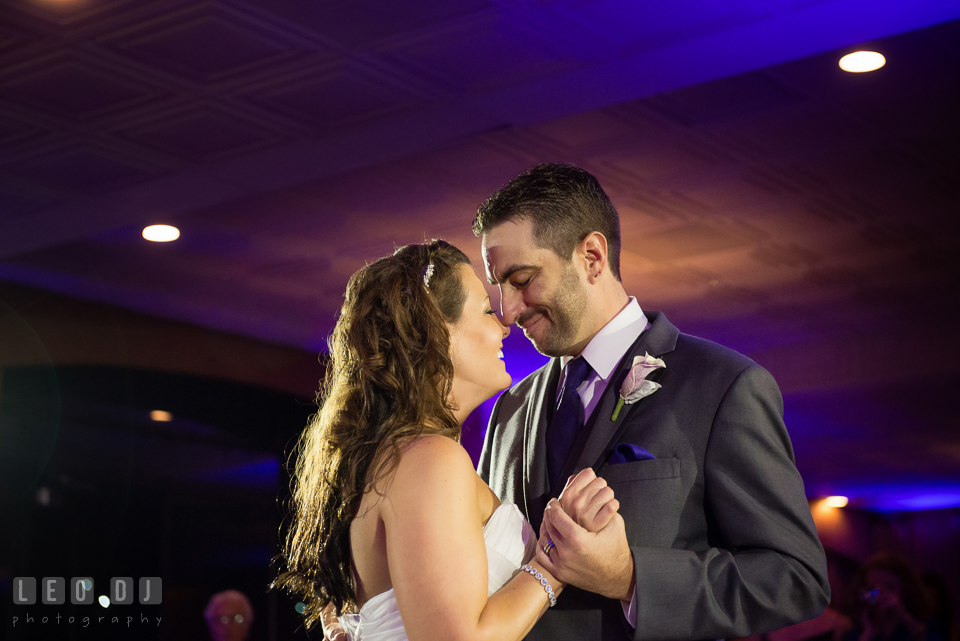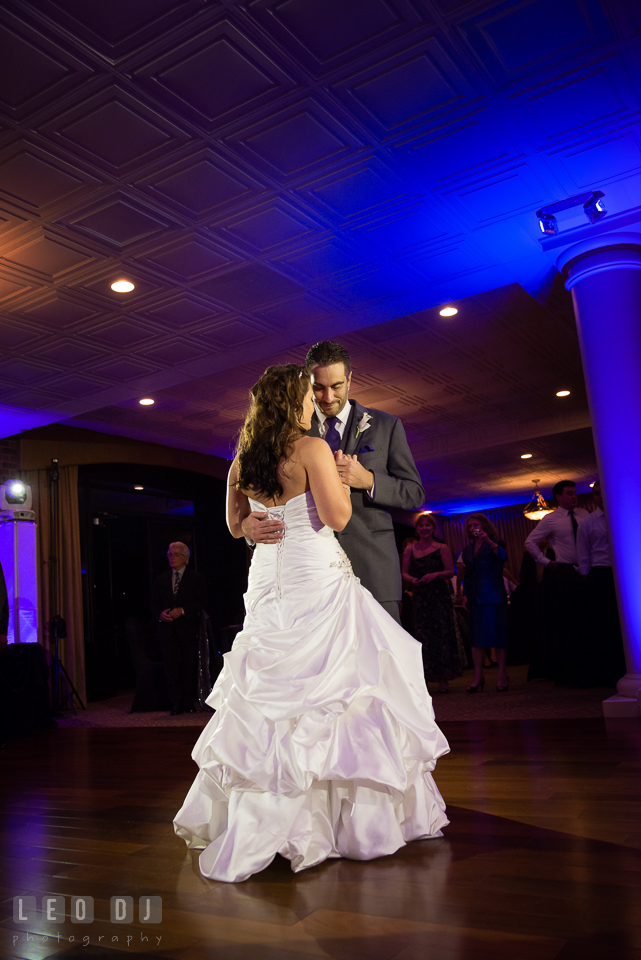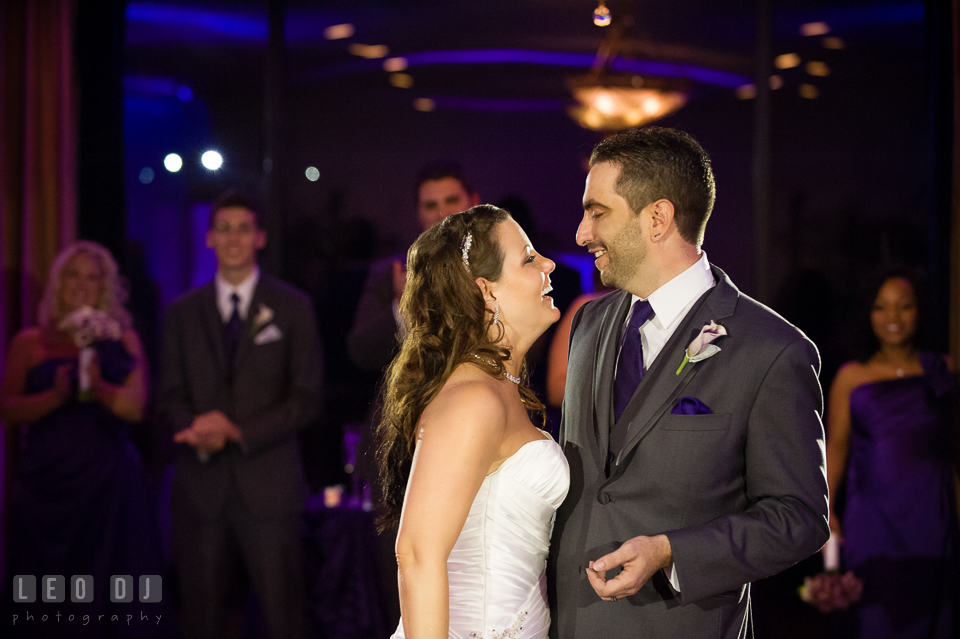 The simple but cute wedding cake from The Icing Baking Company.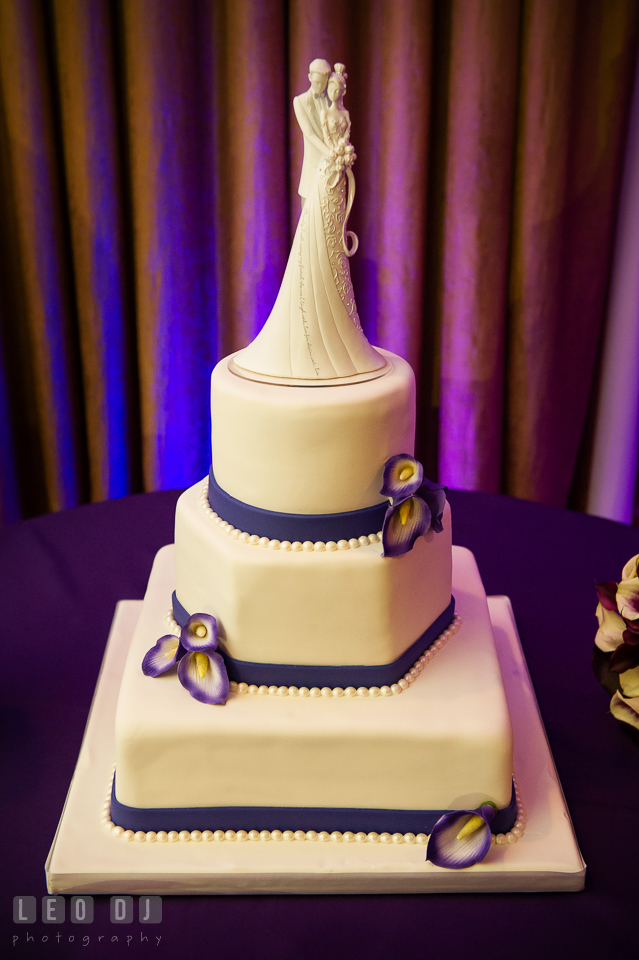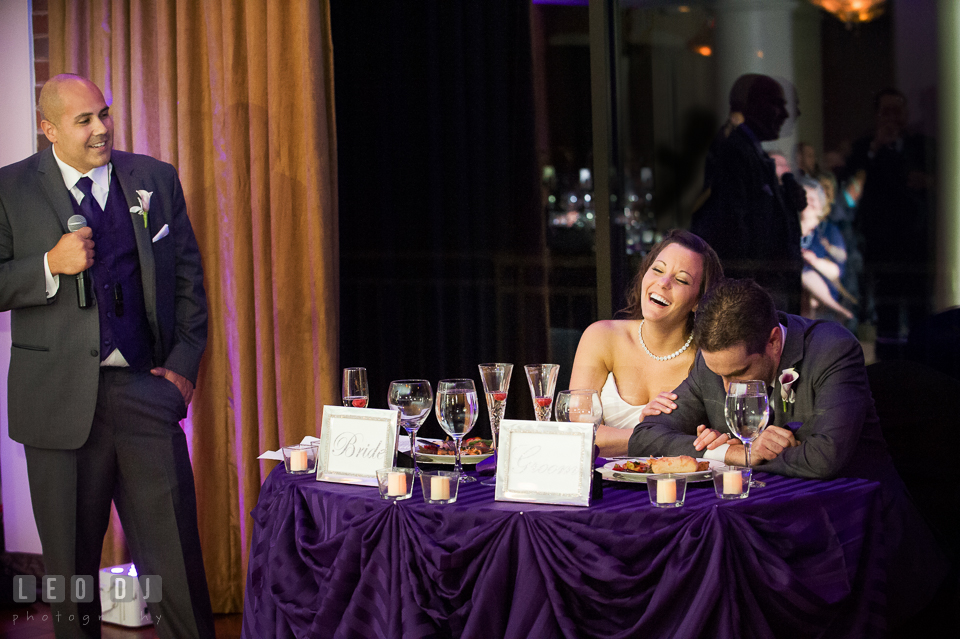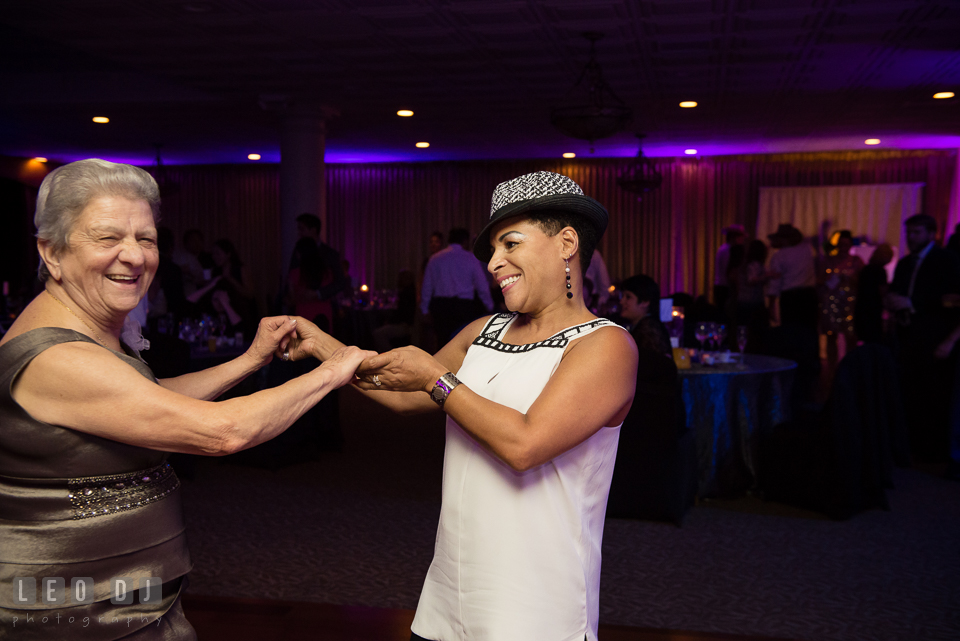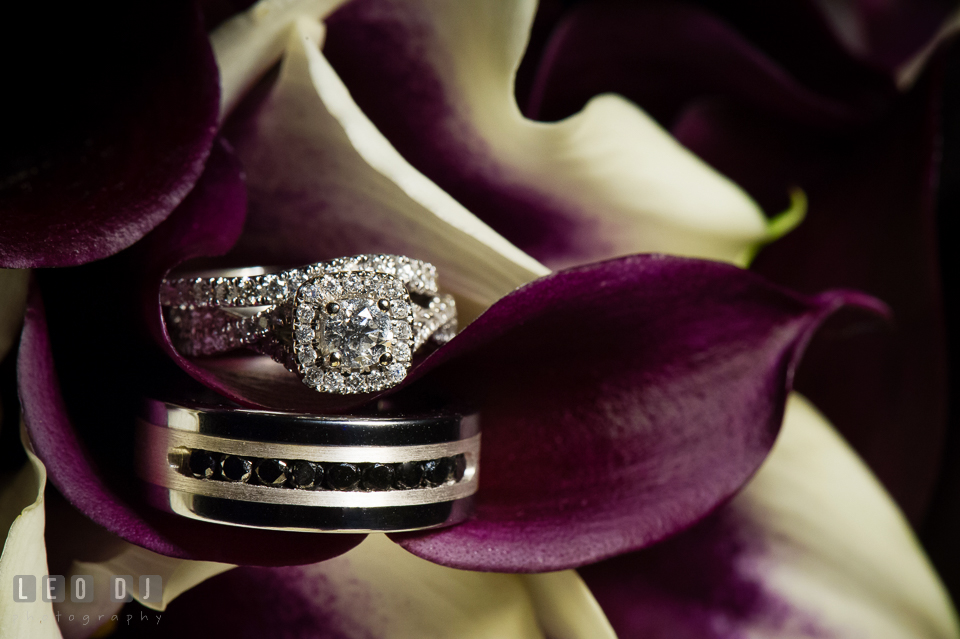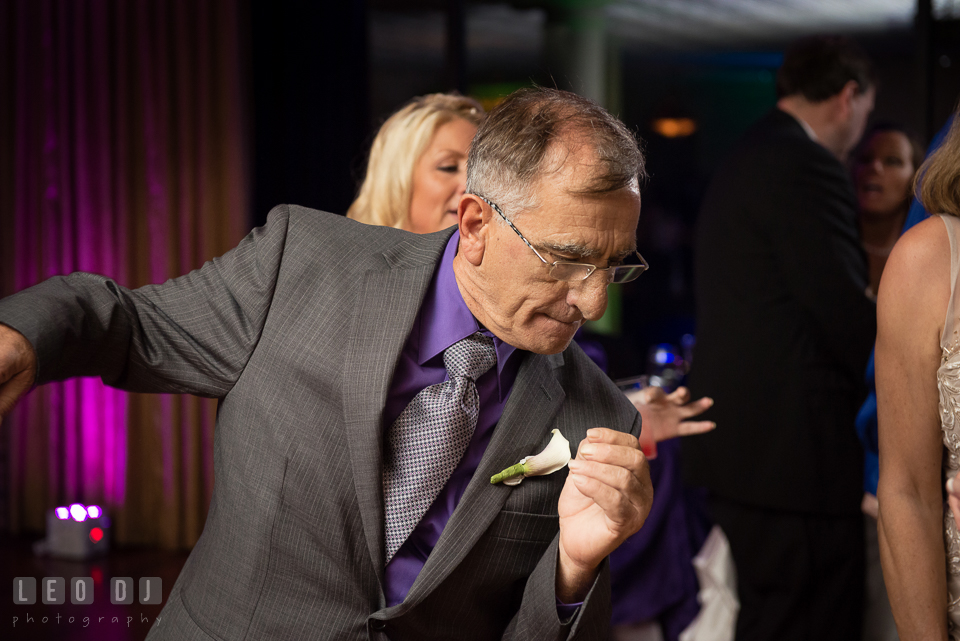 Next in the agenda was the much anticipated bouquet and garter toss.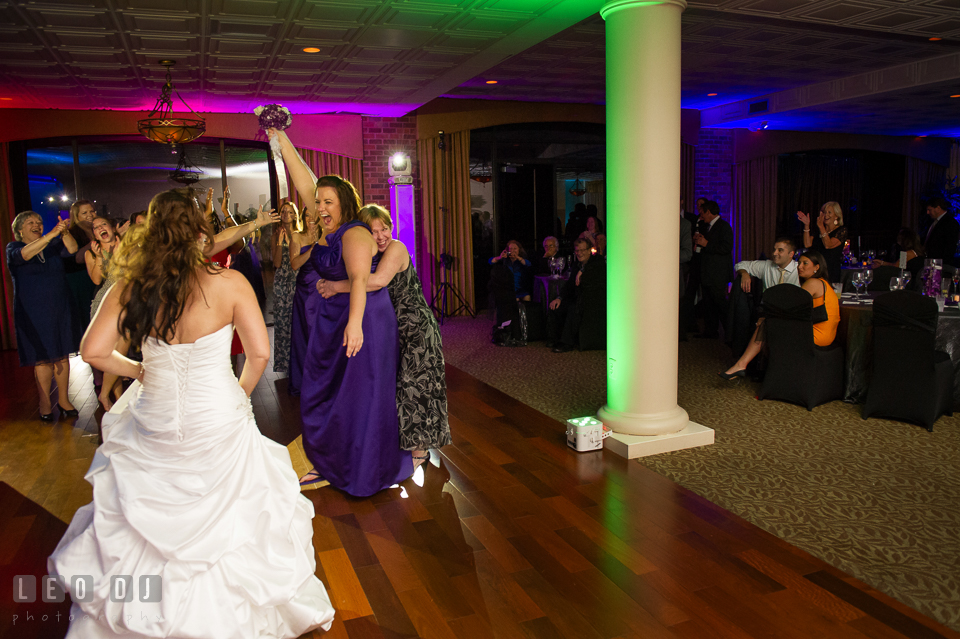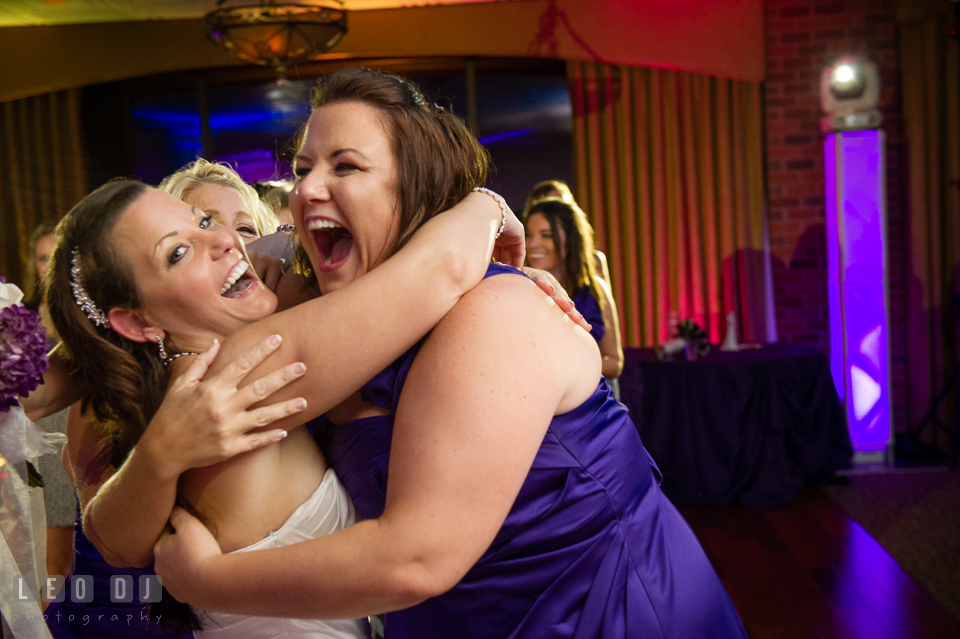 The Groom was looking for the Bride's garter, but instead he found billiard balls and cue sticks. The guests were astounded.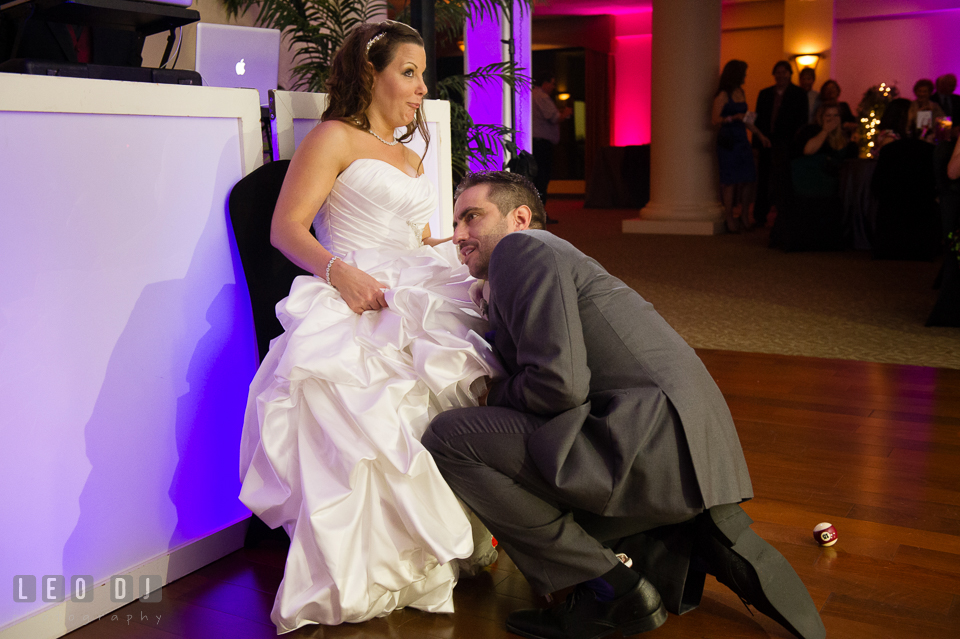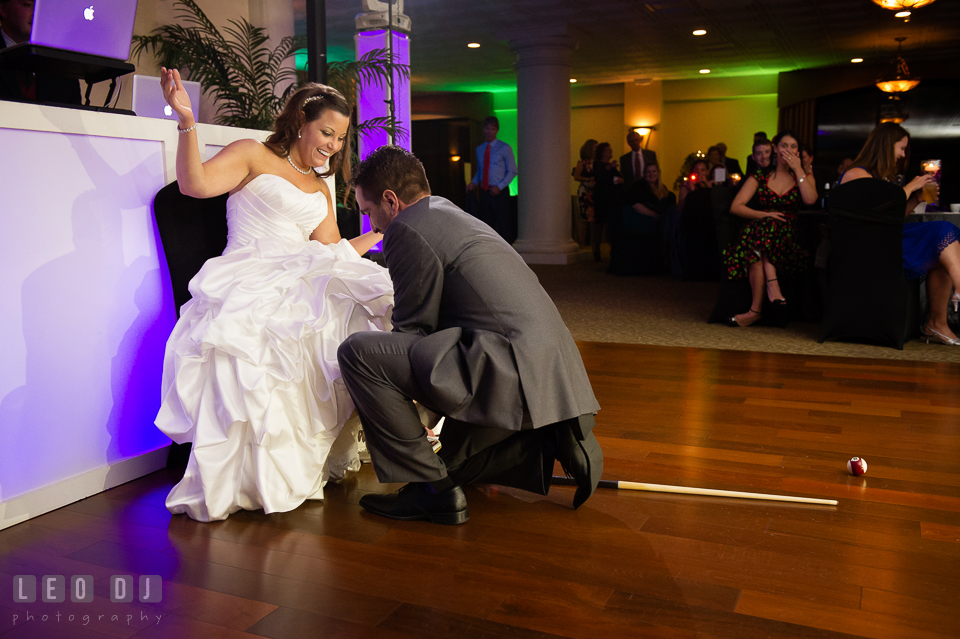 At last! He found the garter.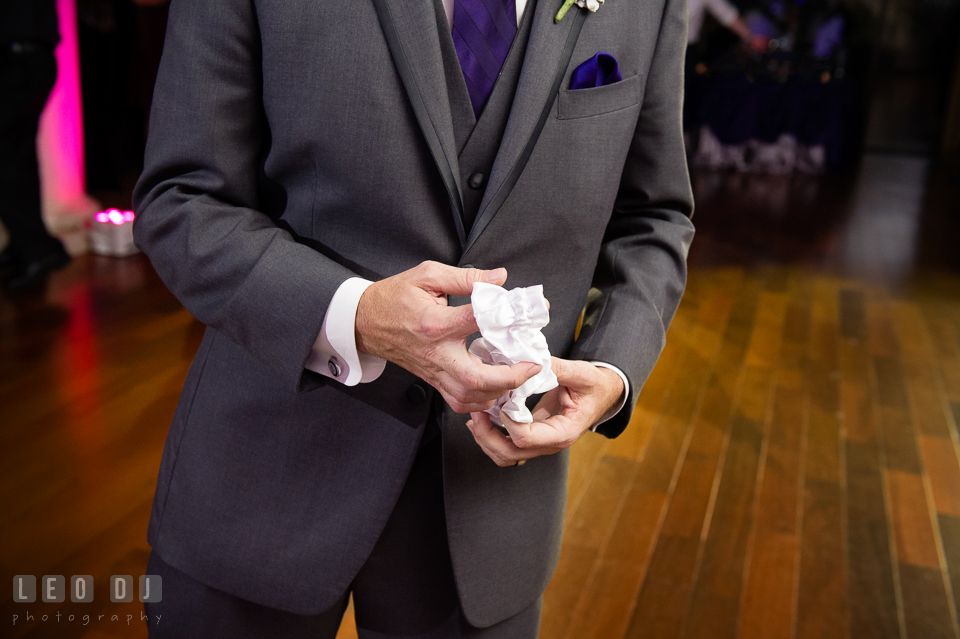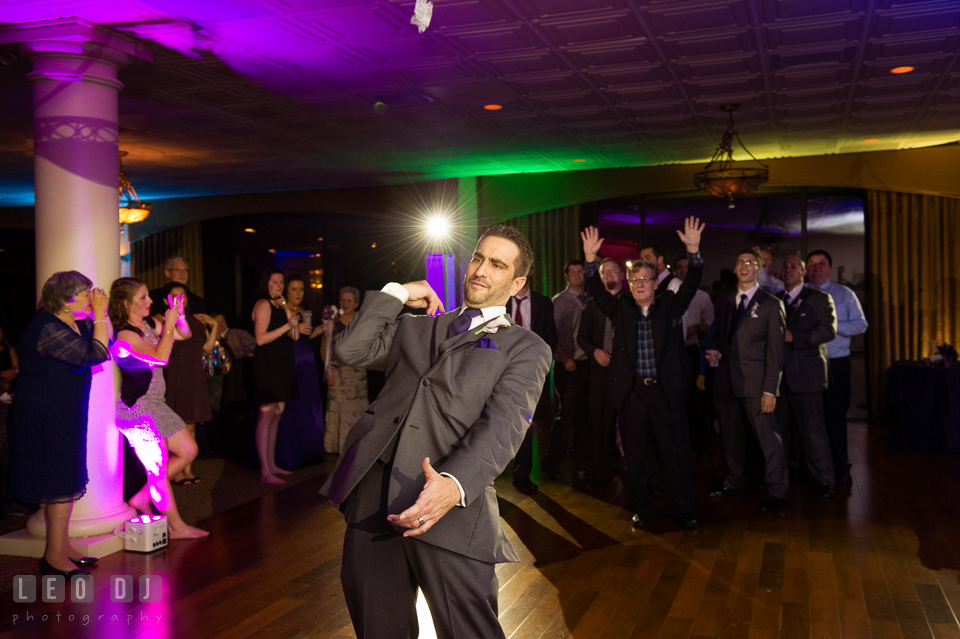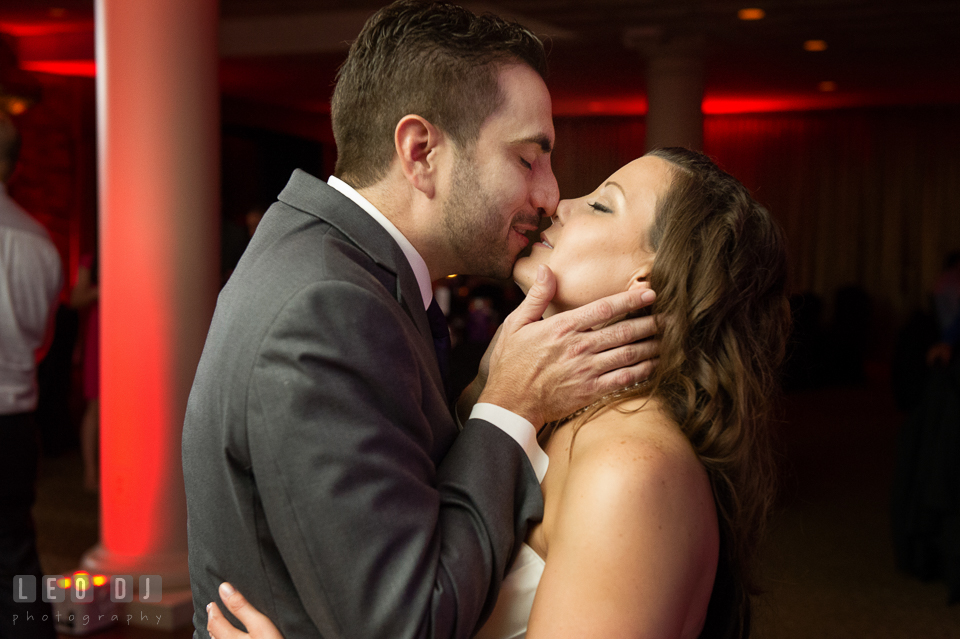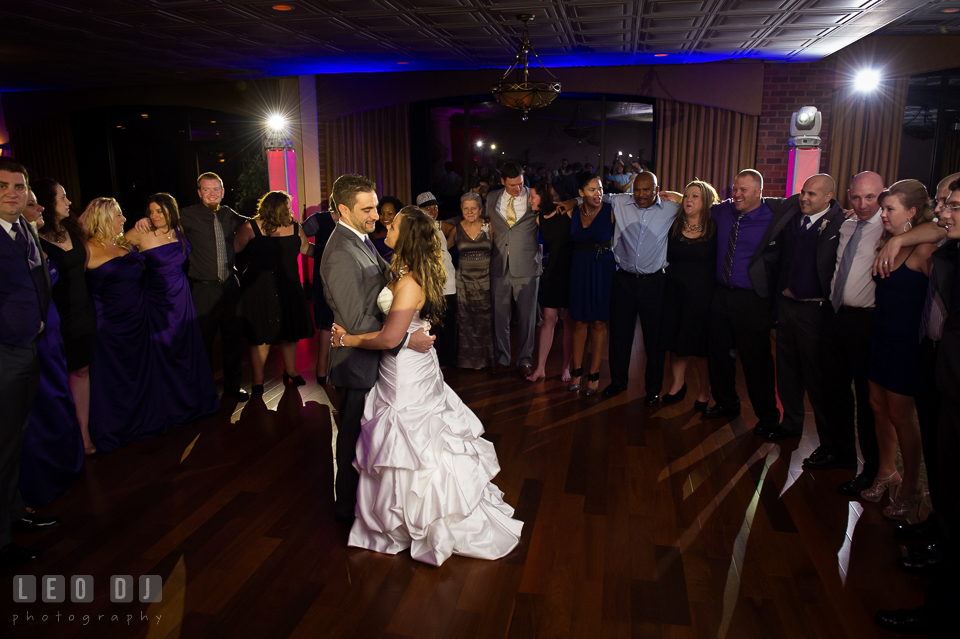 Congratulations, Fausta and Omar!
May you both live happily ever after! 🙂
Leo Dj
—
Vendors
Venue: Harbour View
Coordinator: Brooke Stokes from Harbour View
Officiant: Reverend William Freeman from Progressive Catholic & Interfaith Weddings
Dress: Katherine's Bridal Boutique in Alexandria, VA
Tuxedo: Men's Warehouse
Florist: DaVinci Florist & Lighting
Cake: The Icing Baking Company
Catering: R & R Catering
DJ: John Howard from A2Z Music Factory
Photobooth: A2Z Music Factory
Limo and Shuttle Bus: International Limousine Service