Debbie and Matt first laid eyes on each other in a 1920s themed house party in early January 2011. It was a night with epic ice storm, but that did not deter the two of them from attending the party in their own way – by driving and walking. After a second time of introduction, they could barely stopped talking for the rest of the evening. Shortly after that, both of them started seeing each other almost every week in group settings, mainly so they could see each other again. That led to more and more frequent meetings until they finally kissed and officially started dating.
In 2014, after months of painstaking planning, Matt planned to pop up the question. He chartered a small plane to Outer Banks, followed by a short drive to Jockey's Ridge State park. Debbie and Matt hiked up to the top of the highest sand dune, and while Debbie got distracted by Matt, he fished out the ring box and dropped on one knee. In her excitement, she almost knocked him over but Matt held her at bay, and just asked Debbie to marry him. Of course the answer was yes!
Afterwards, the couple searched for a their wedding venue. They fell in love with Aspen Wye River Conference Centers immediately. In Debbie's own words, "We immediately knew it was a perfect fit for us. Driving up to the property feels like a scene from Gone with the Wind. The property offers a plantation feel and is surrounded by a beautiful river. Also, the venue offered a private space for us to be with our family and friends for the entire weekend. It was a weekend long wedding rather than the traditional five hour wedding. The fun never ended!"
This moment of the first dance below is one of my favorite shots of the day.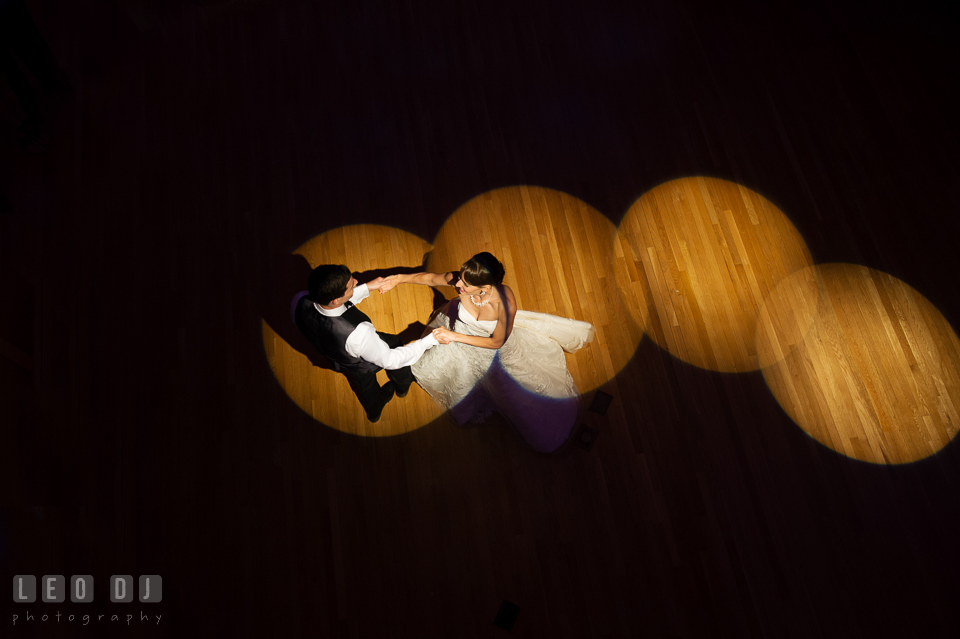 Matt was almost speechless when he first looked at Debbie in her wedding attire.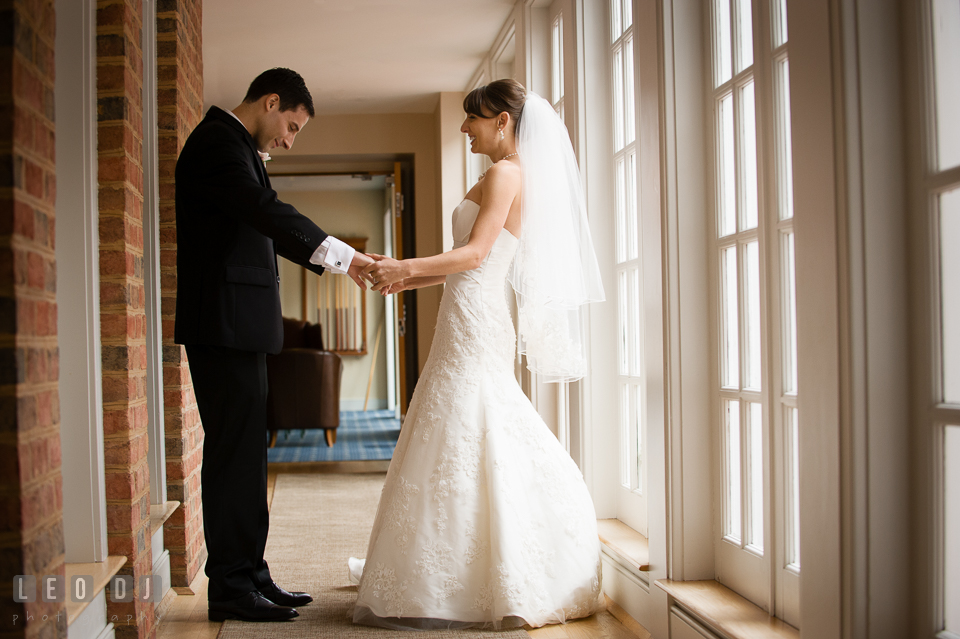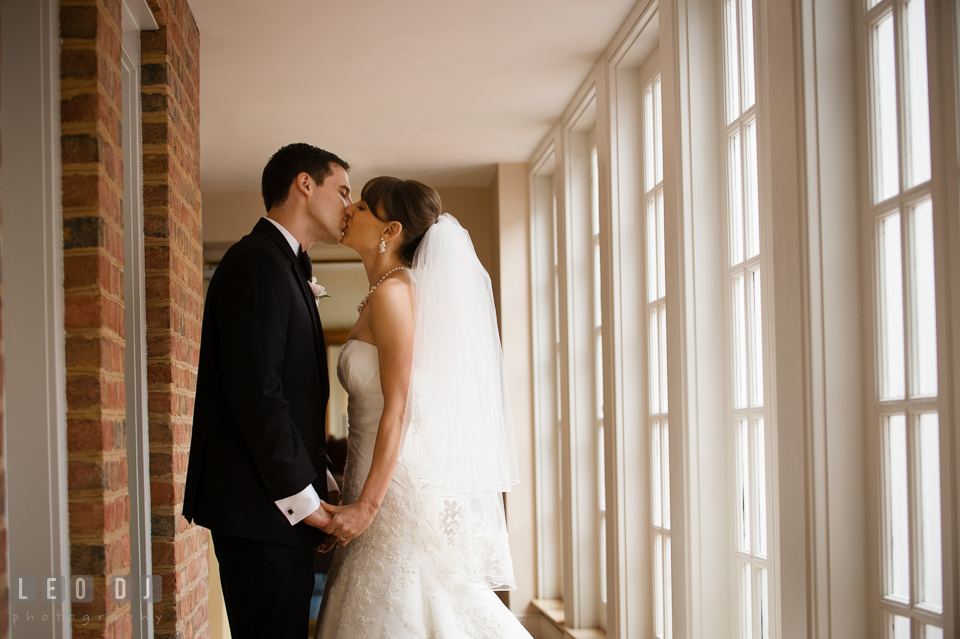 Debbie's gorgeous wedding dress from the Enzoani collection.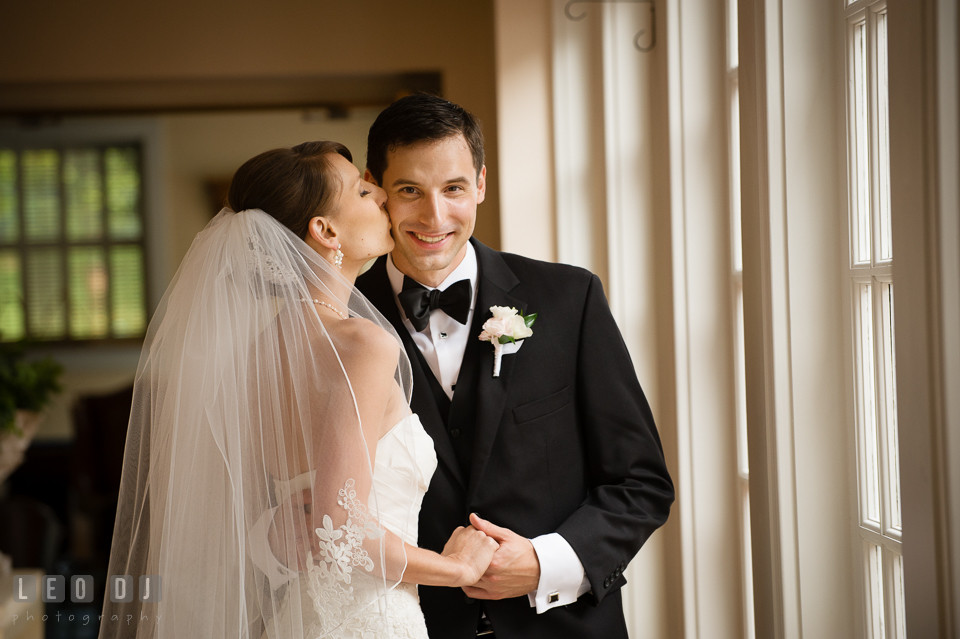 Matt posing with his Best Man and Groomsmen.
Debbie with her Maid of Honor, Bridesmaids, and Bridesman.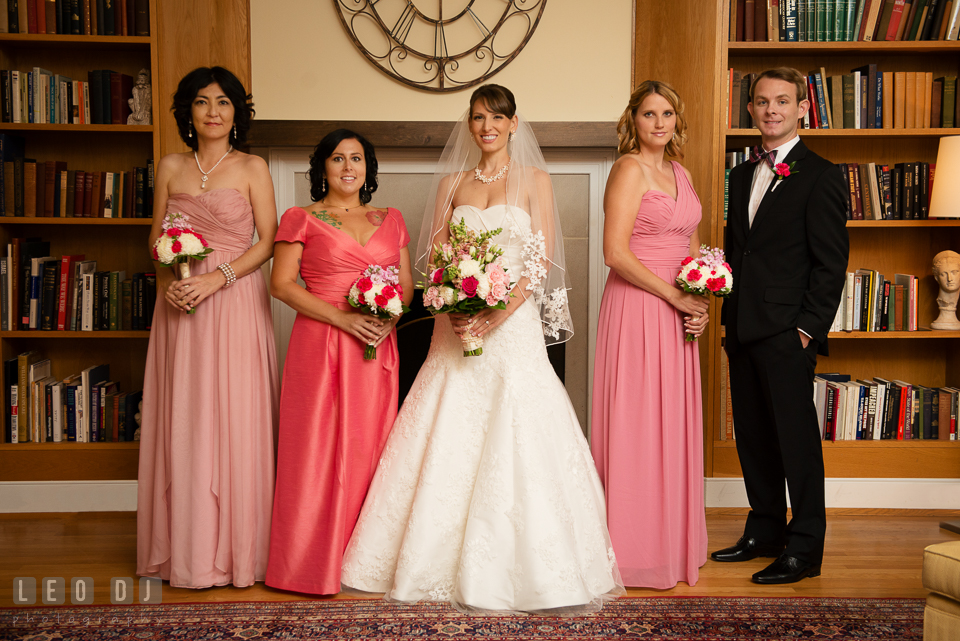 I love being able to witness and capture Matt's expression upon seeing his wife-to-be, Debbie, walking down the aisle.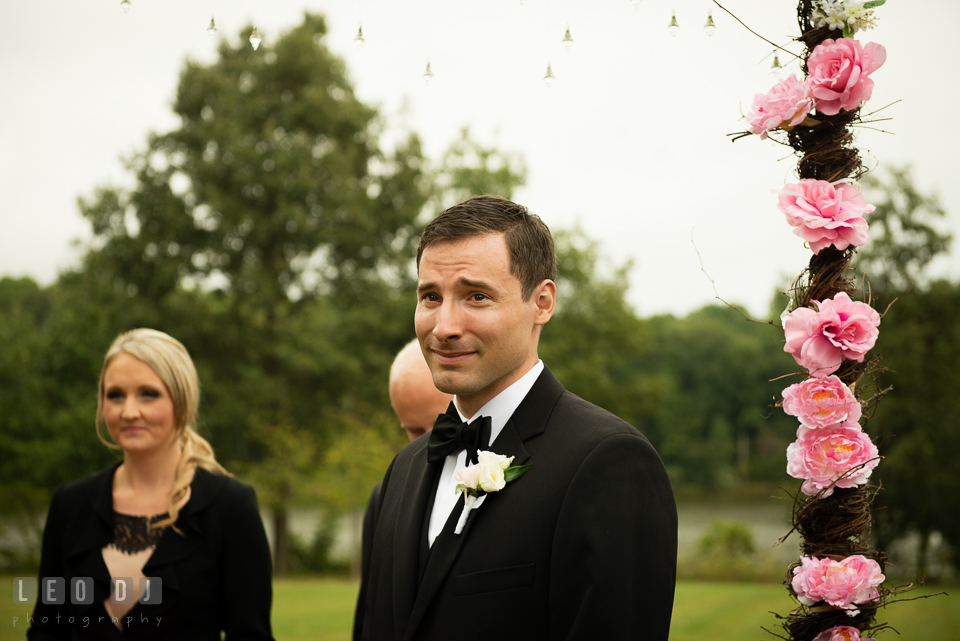 Debbie walked down the aisle escorted by the Father of the Bride while her Mother looked on with a beaming smile.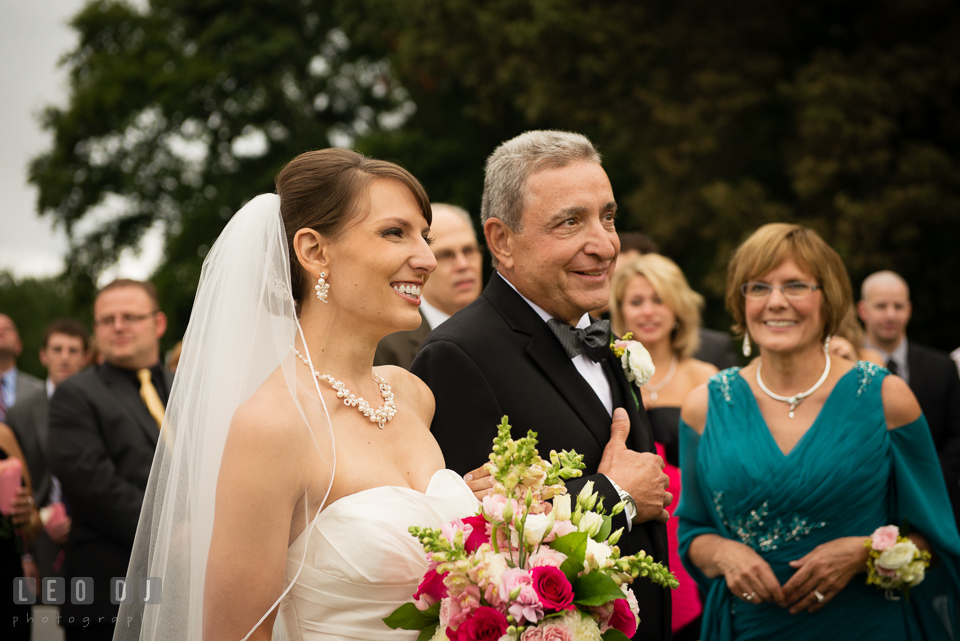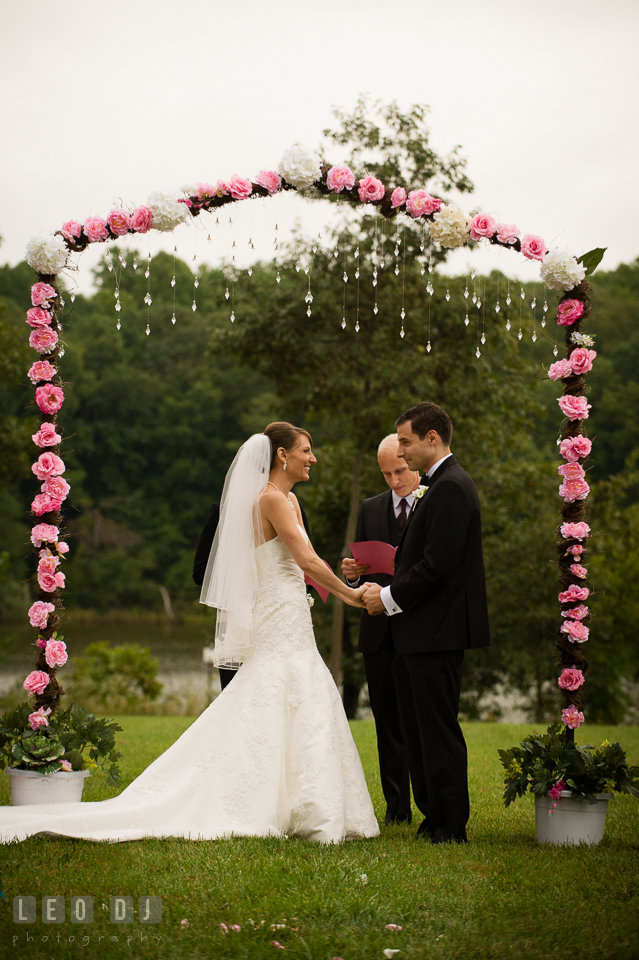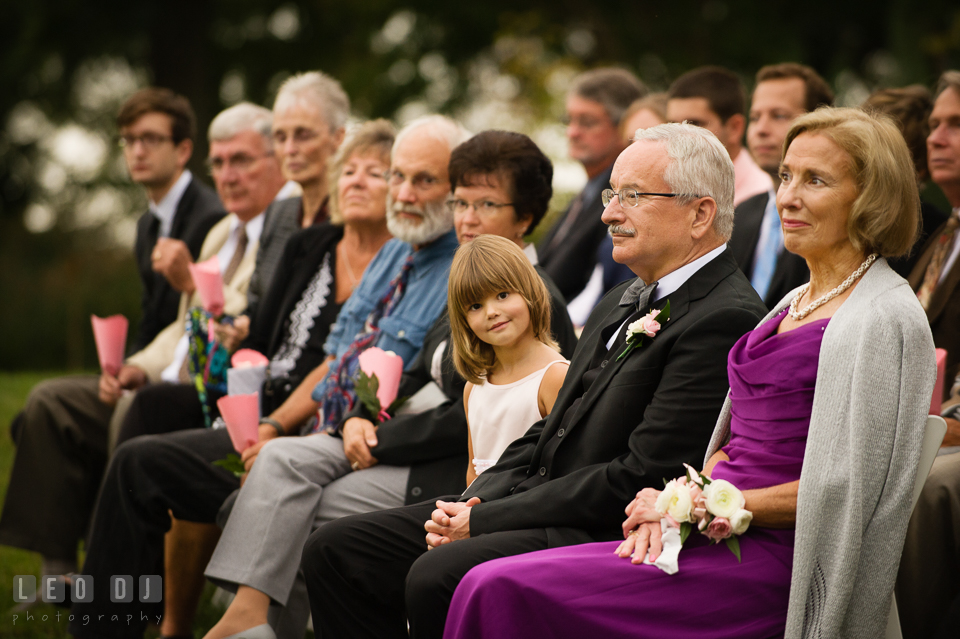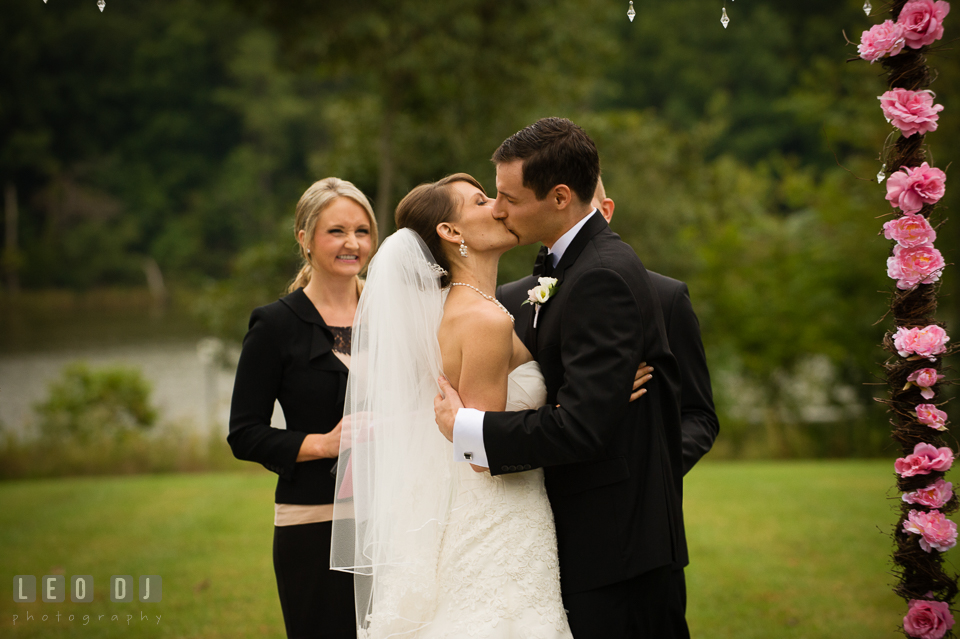 They're officially Husband and Wife! The newlyweds walked together while guests tossed rose petals during the recessional.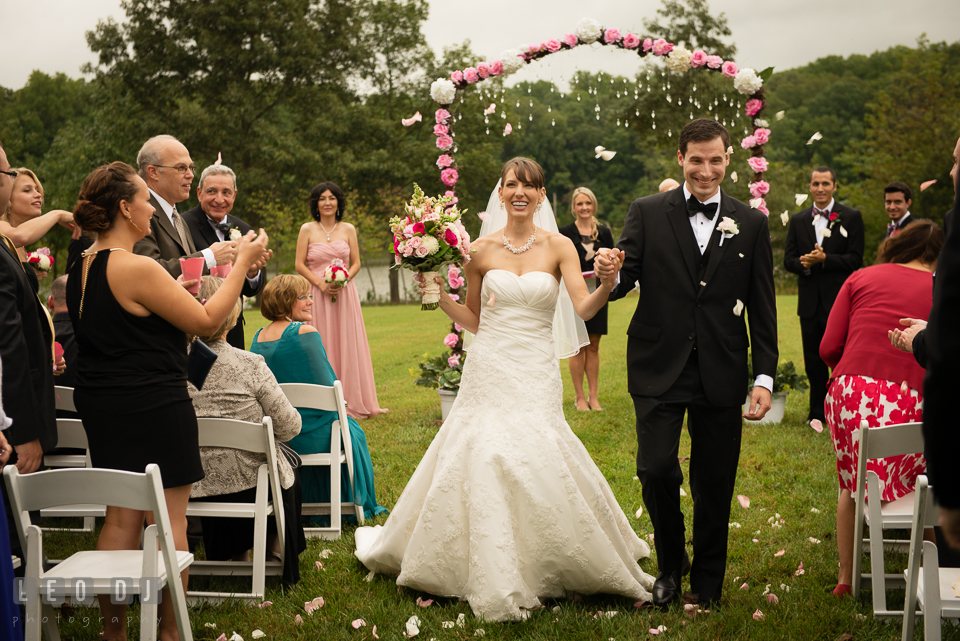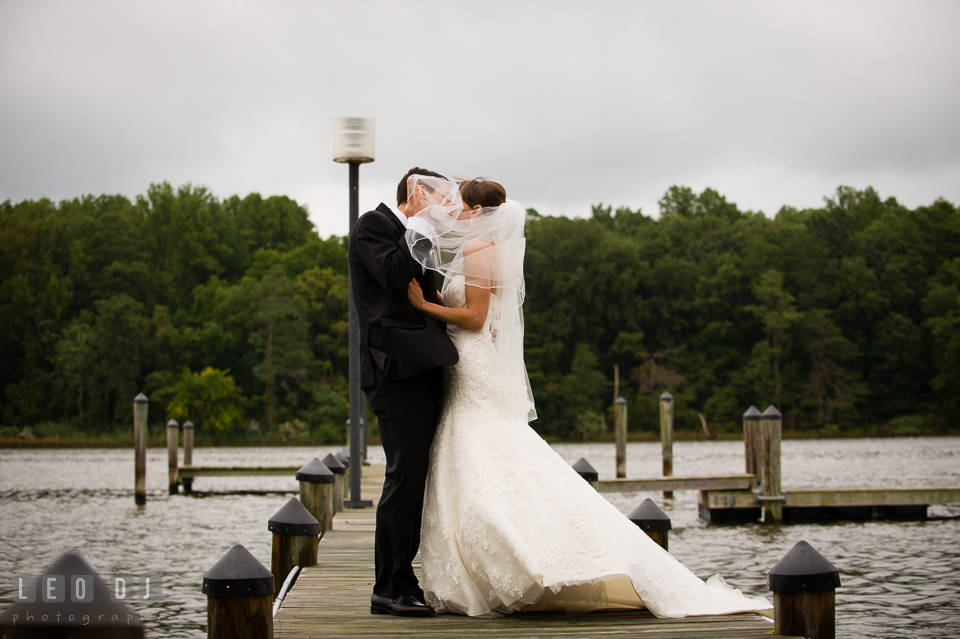 Love the way the playful wind blew the veil. The effect was simply breathtaking.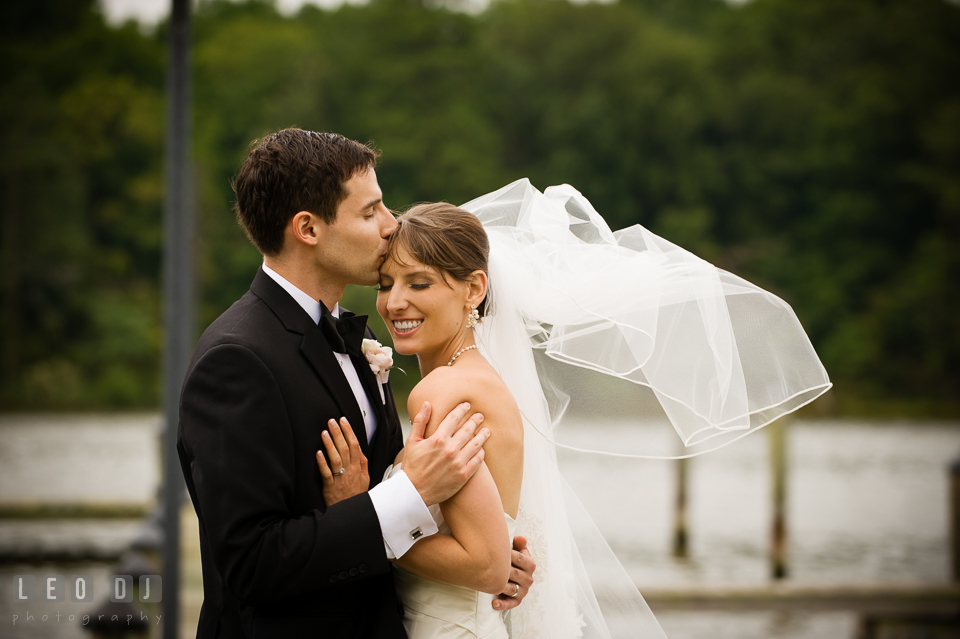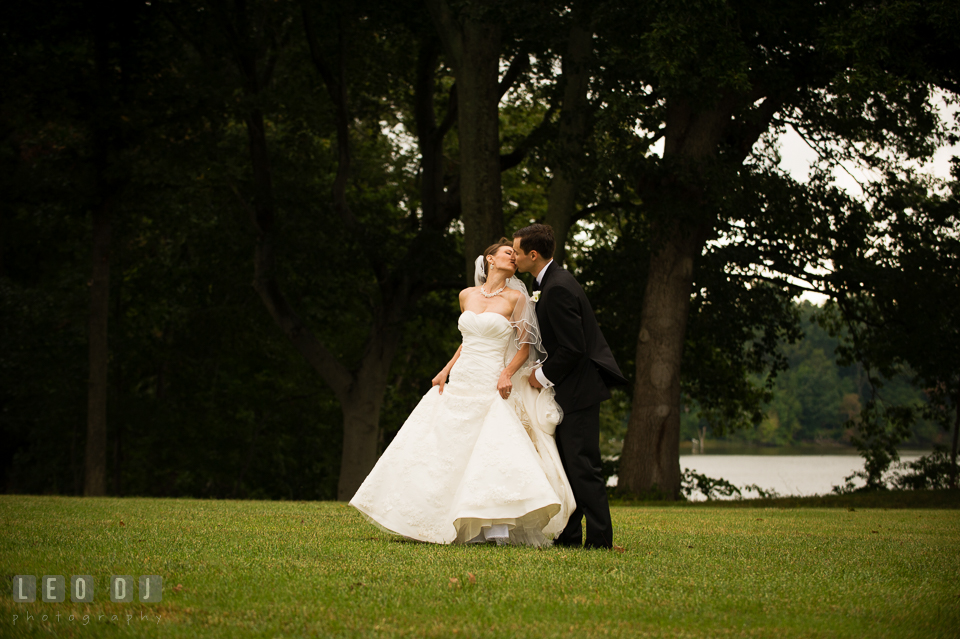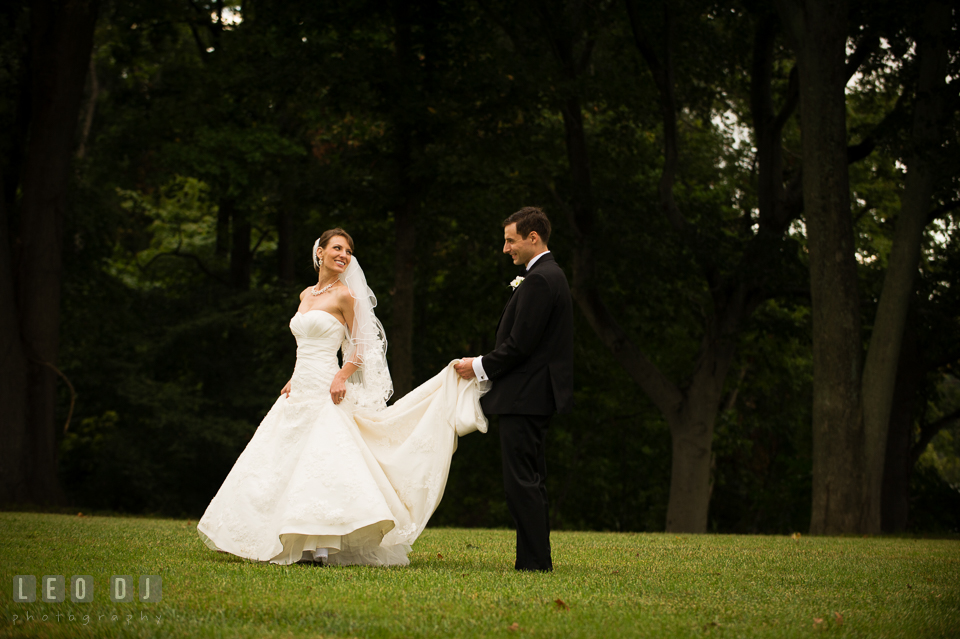 Lovely blossoms served as table centerpieces created by florist Seasonal Flowers.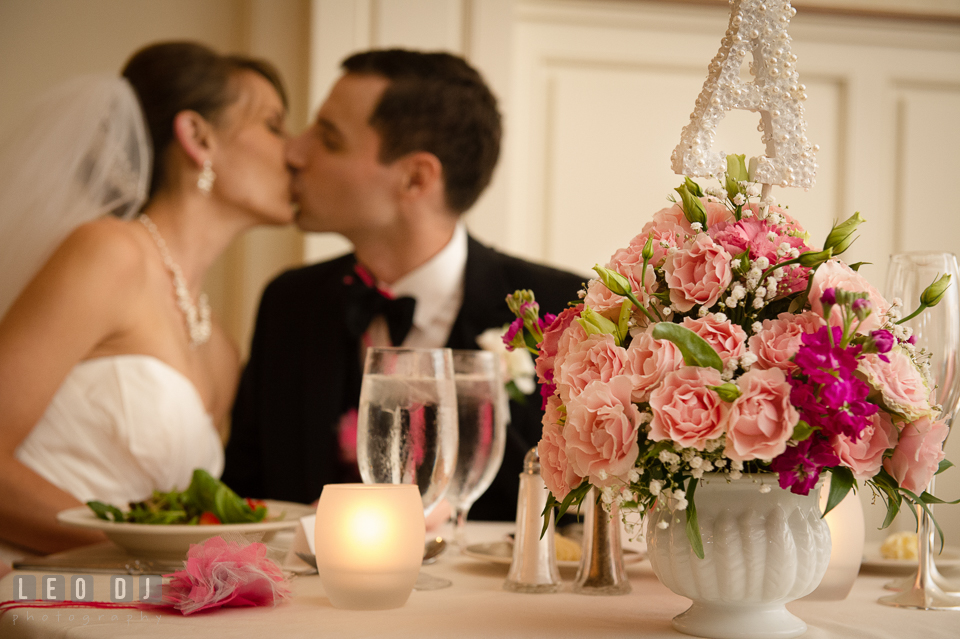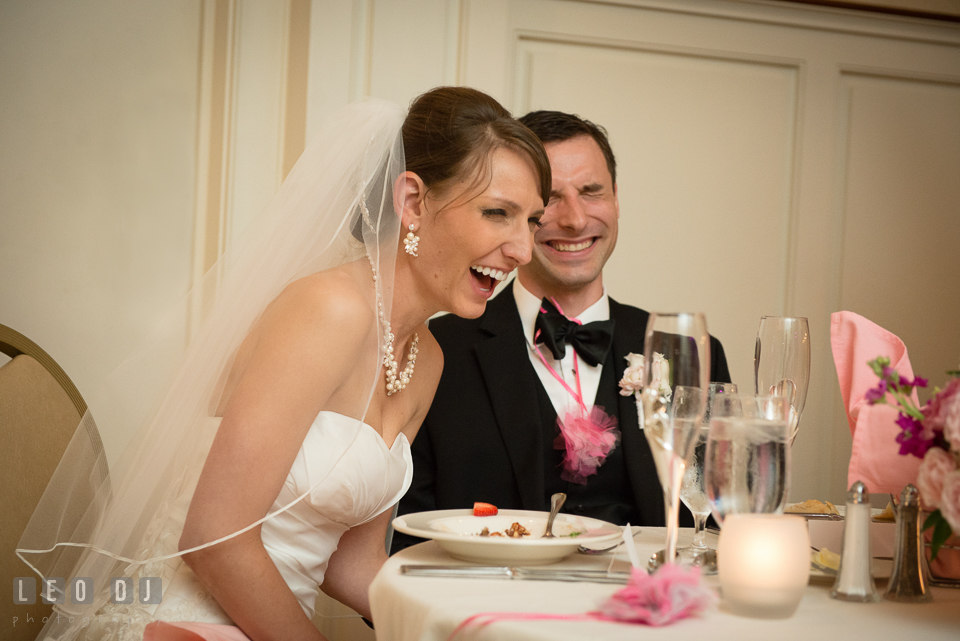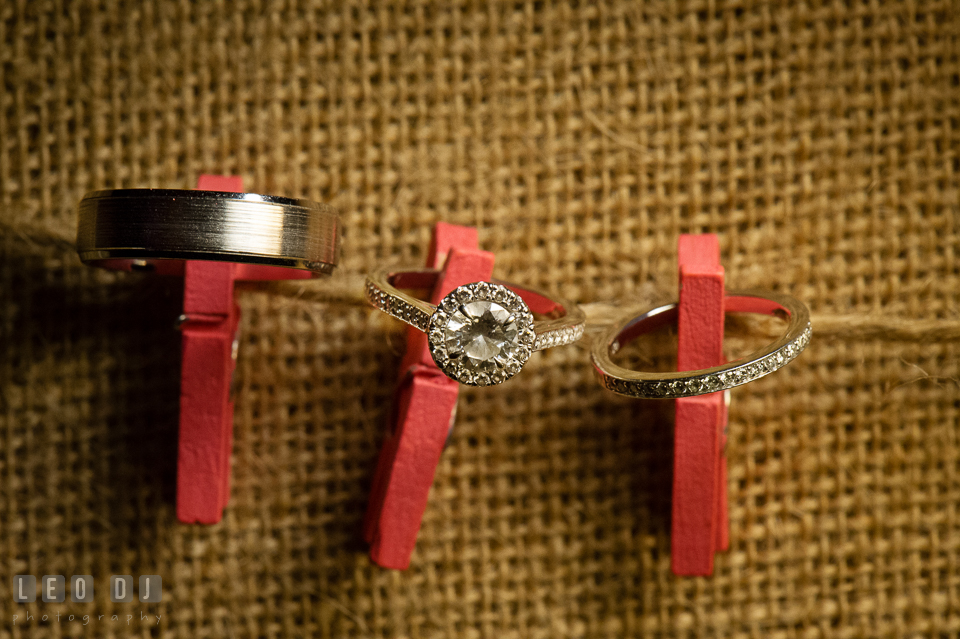 Romantic and hilarious moments during the cake cutting.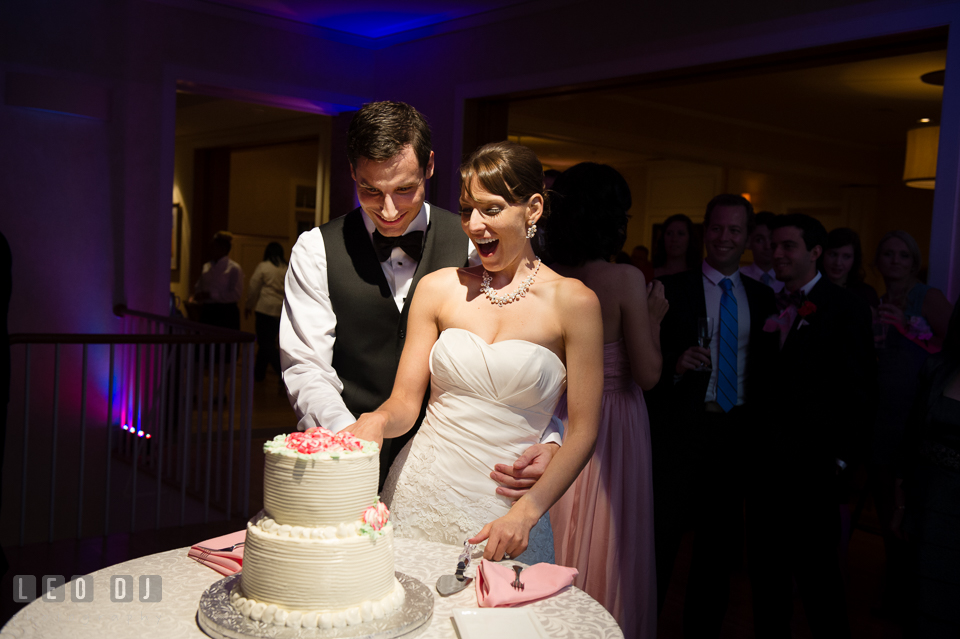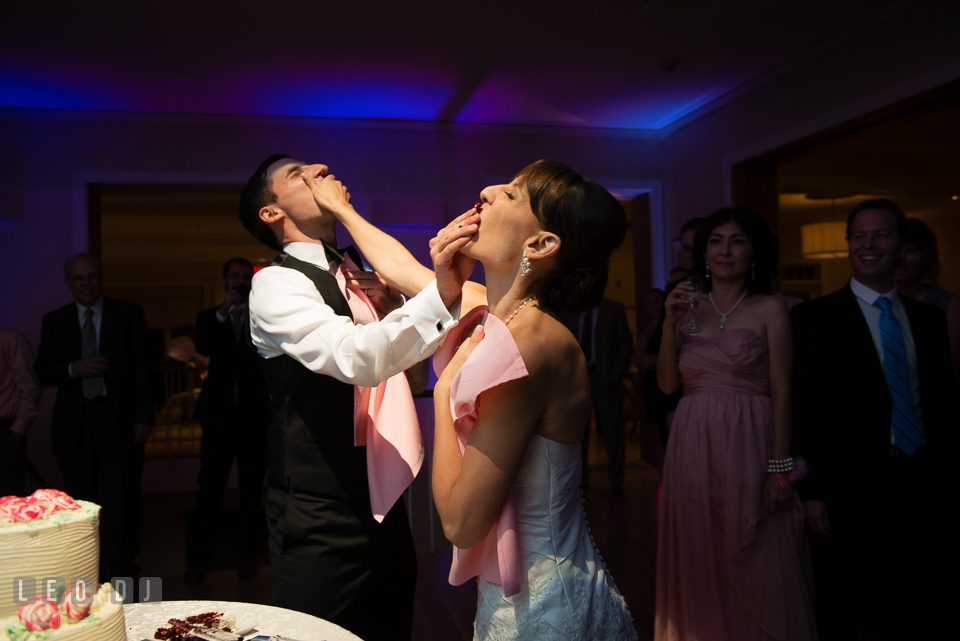 The two-tier wedding cake and cupcakes were designed by Fraiche Cupcakery.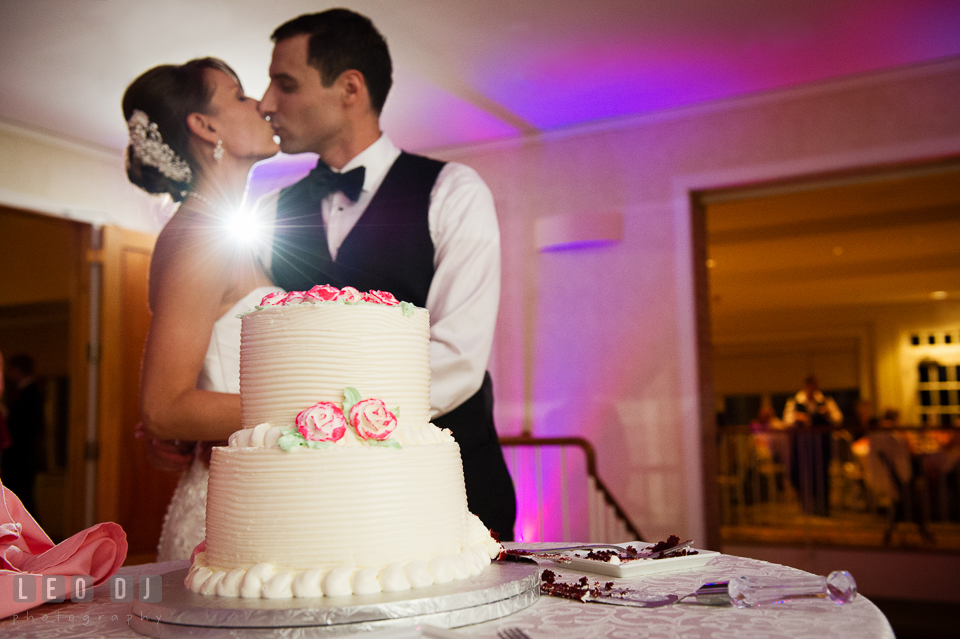 Debbie and the Father of the Bride performed a surprise fun dance in the middle of a serious Father-Daughter dance.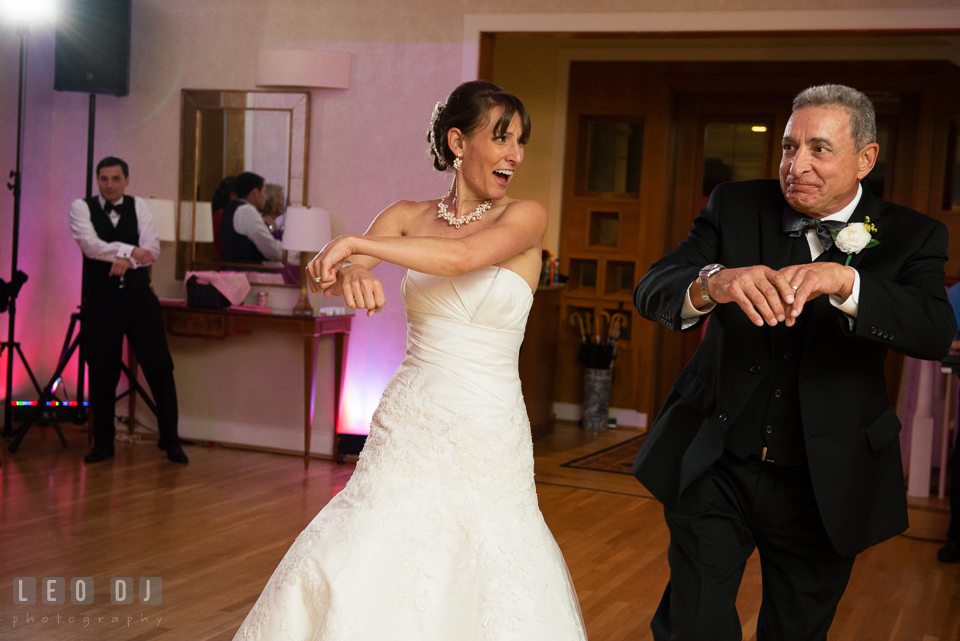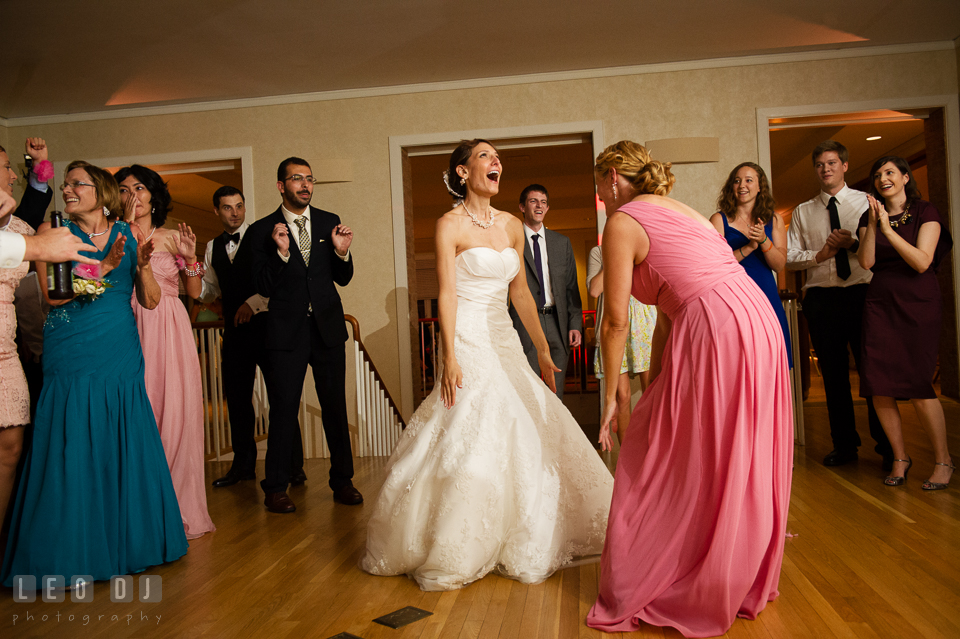 Check out this bouquet-tossing sequence. Watch what happened among the ladies in waiting.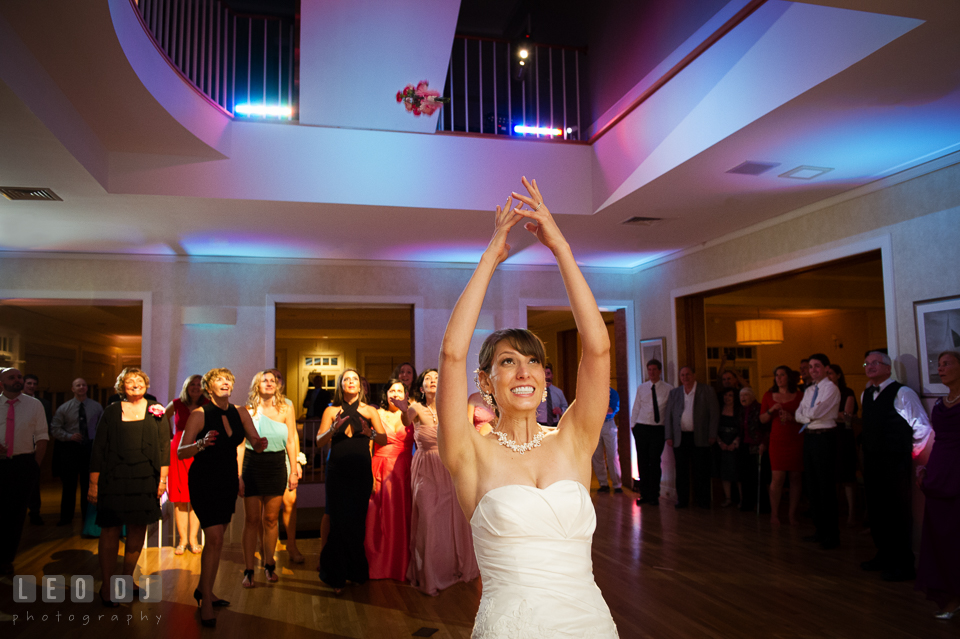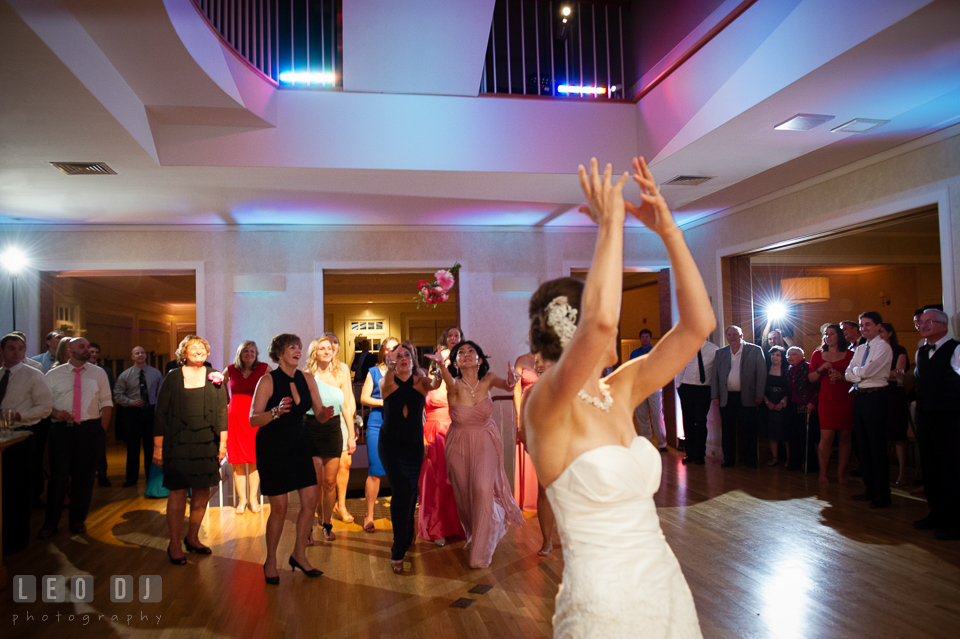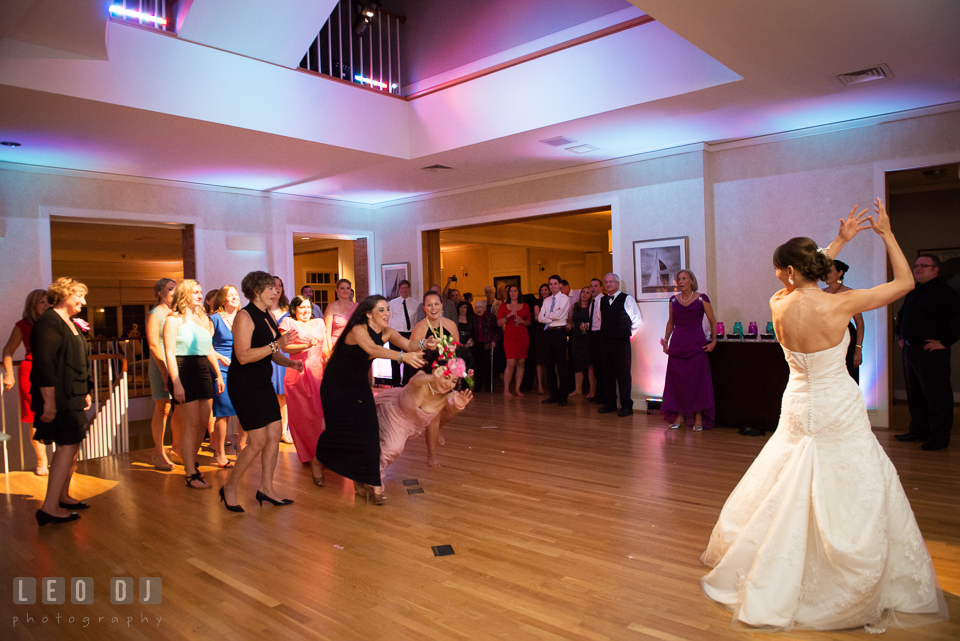 Omg! And here's the winner!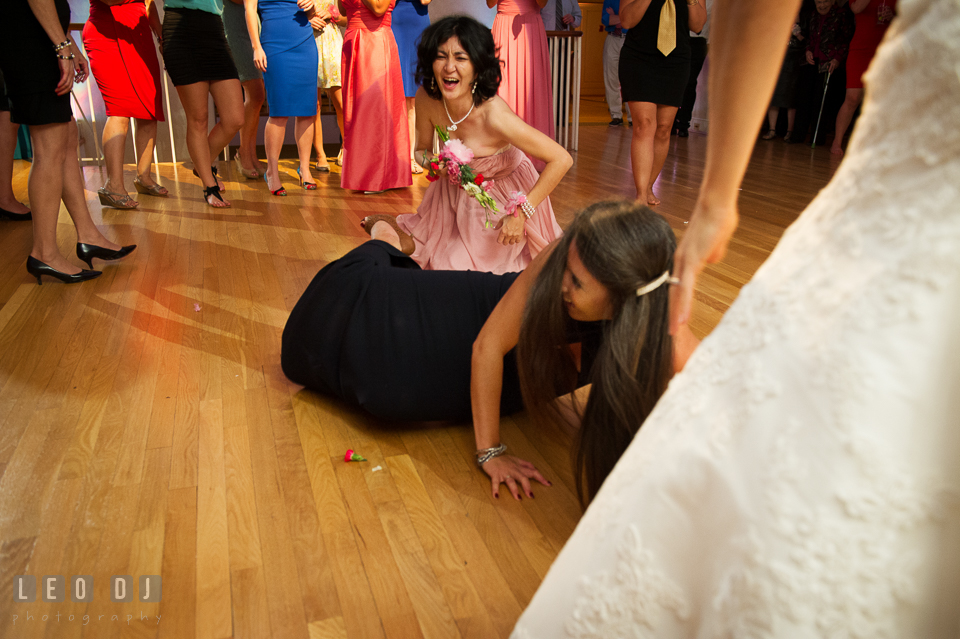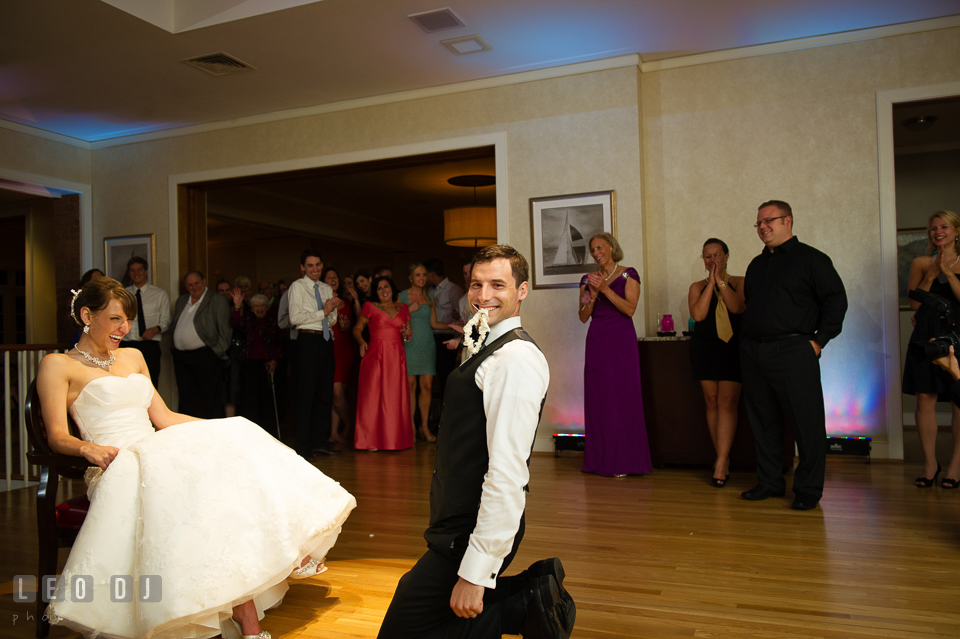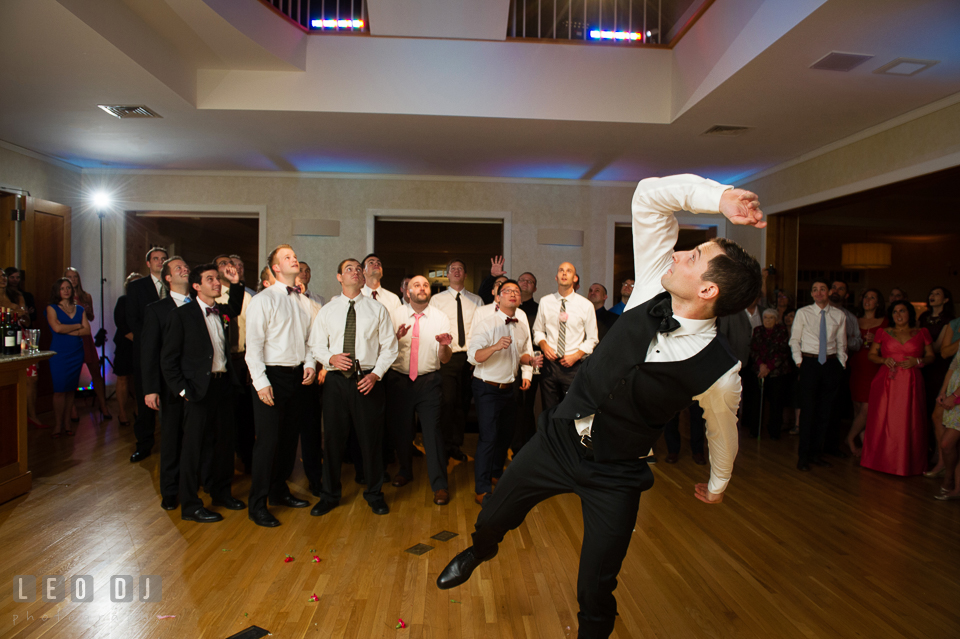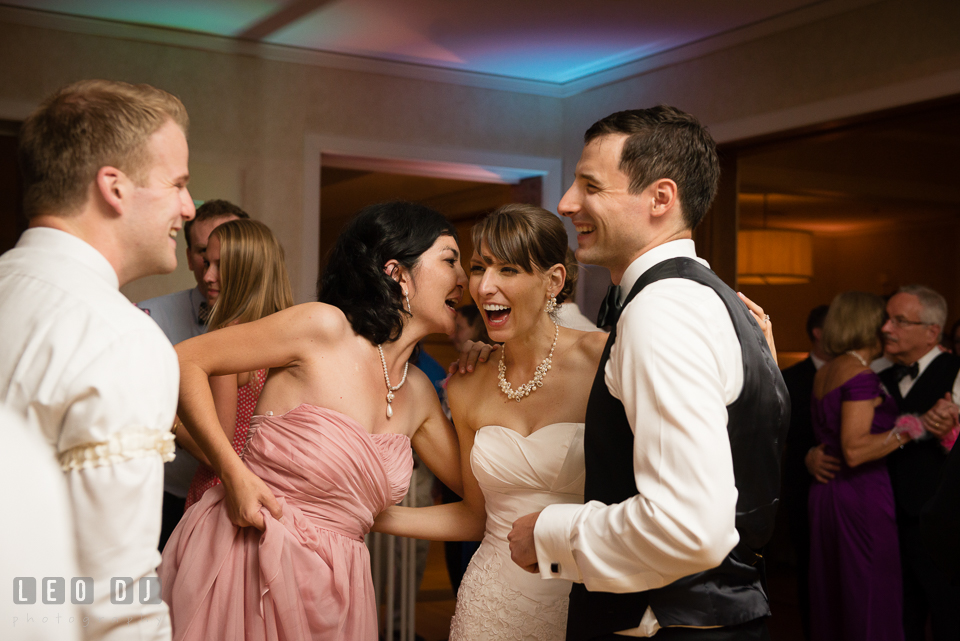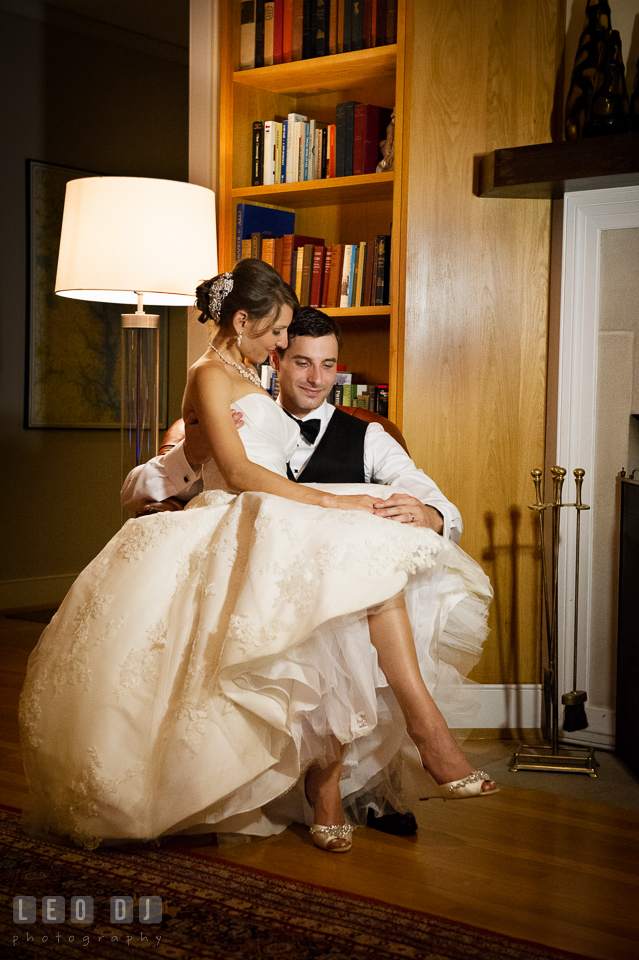 Congratulations, Debbie and Matt!
May you both live happily ever after! 🙂
Leo Dj
—
Vendors
Venue, Hotel, and Catering: Aspen Wye River Conference Centers
Coordinator: Kathie Cowell
Officiant: Brennon York and Kristine Fargotstein (friends of bride and groom)
Hair and Make up: Bridal Beauty Associates
Dress: Enzoani
Tuxedo: Mens Wearhouse
Florist: Seasonal Flowers
Cake and Cupcakes: Fraiche Cupcakery
DJ: Mark Maskell
Cards: Wedding Paper Divas
Decorations: DIY