After the beautiful wedding ceremony at the Historic Kent Manor Inn, Laura and Kevin continued with their fun-filled wedding reception at Kent Manor Inn.
Some tender moments ensued during the dance between the Father of the Bride and Laura, also when Kevin danced with the Mother of the Bride.
But the rest of the evening was simply superb, fun and memorable.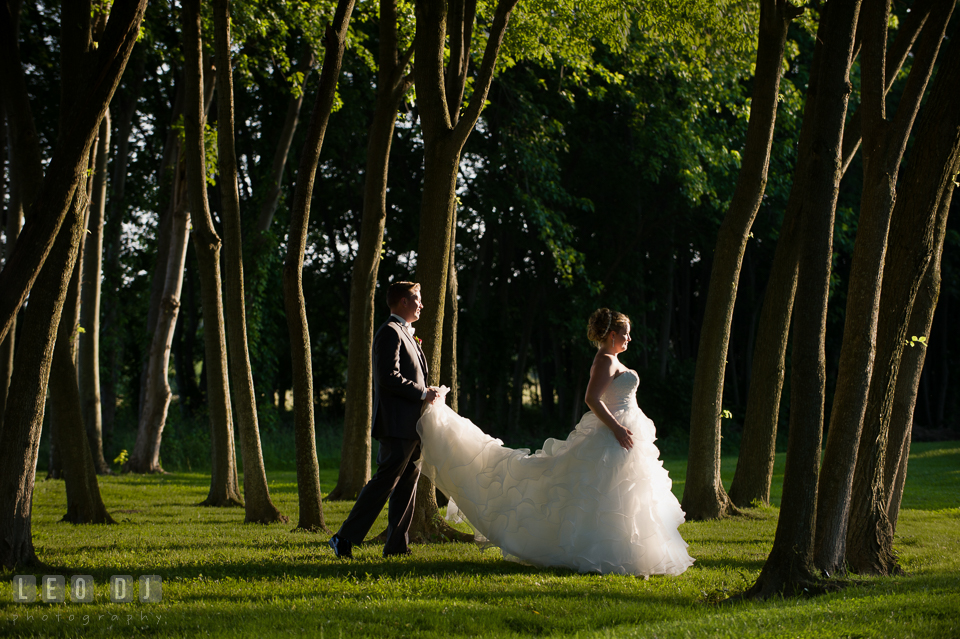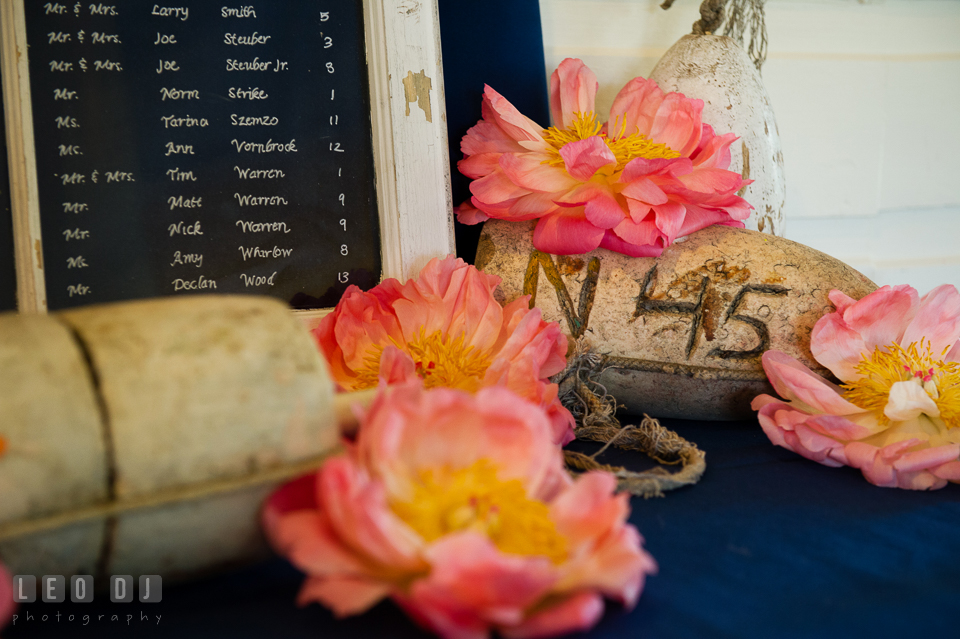 An artistic combination of floral arrangements, candles and lantern with traces of nautical themes for the table centerpieces.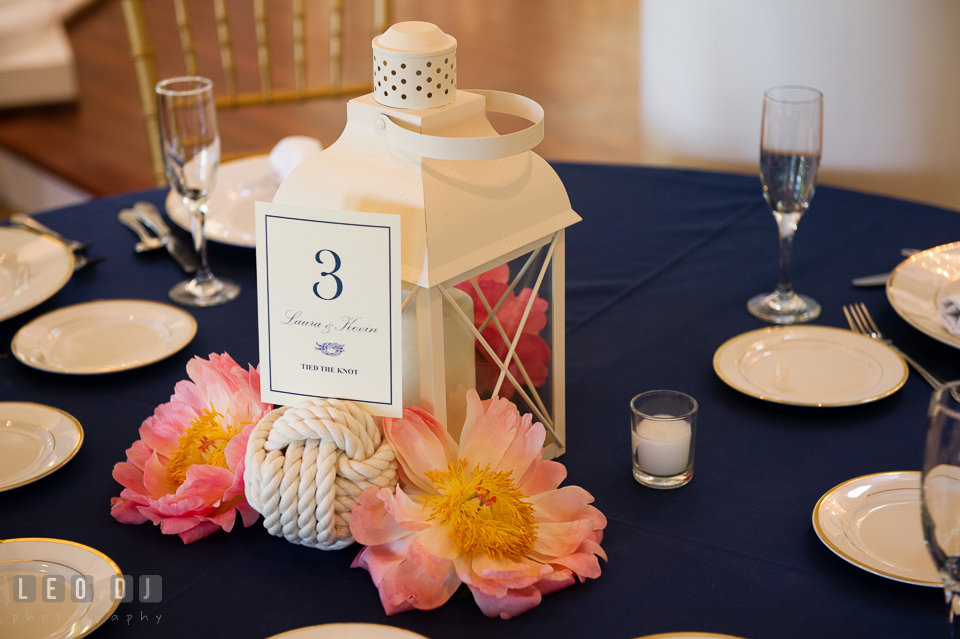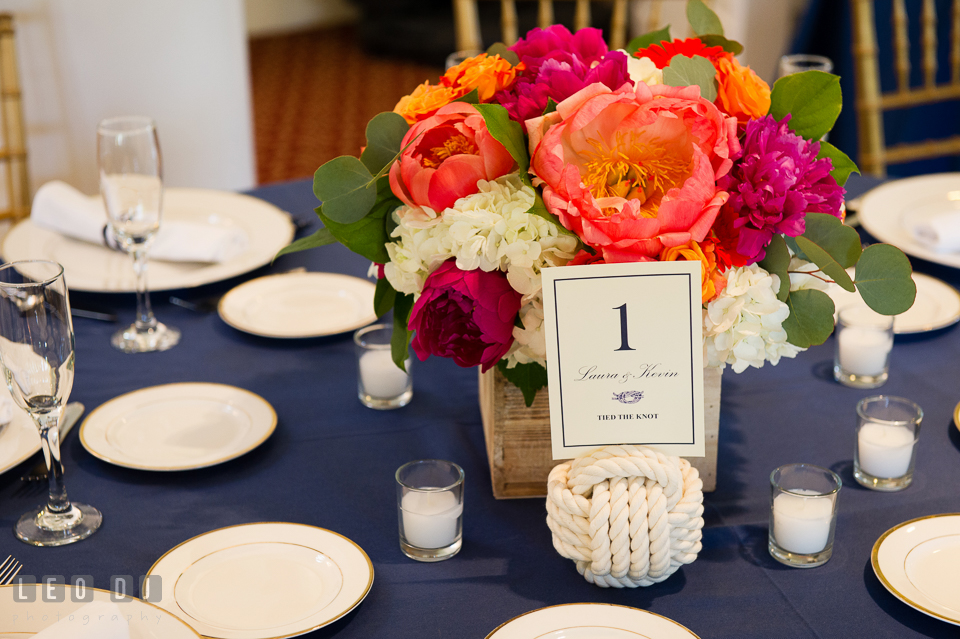 Fully bloomed peonies added romantic allure to the 3-tier wedding cake, made by Sugar Bakers.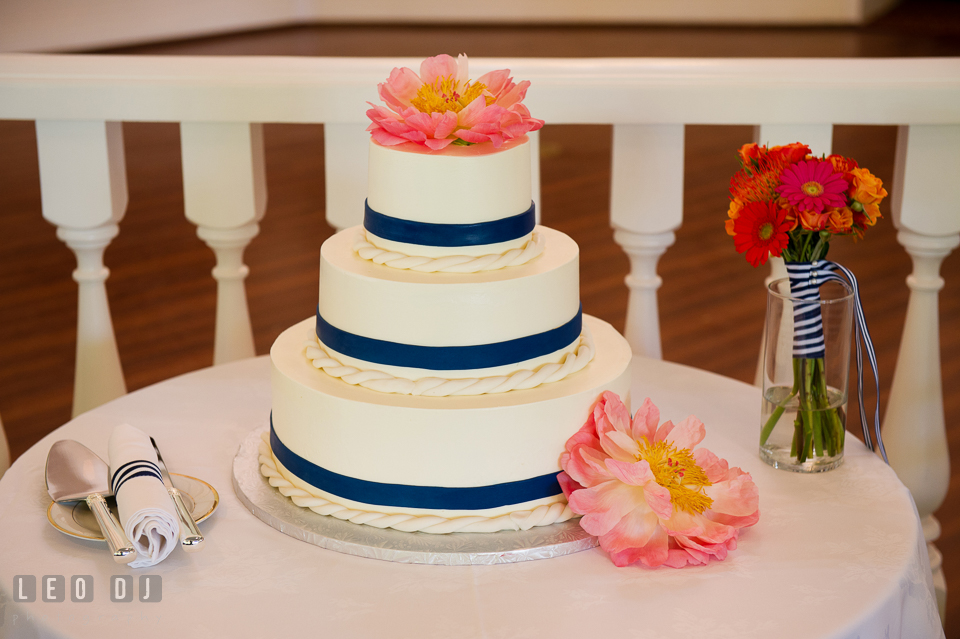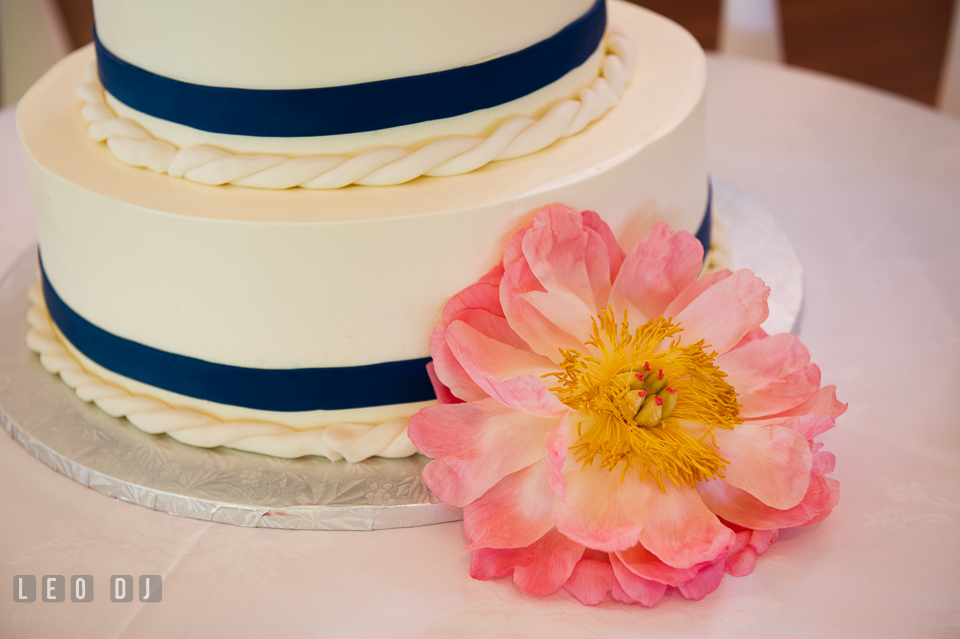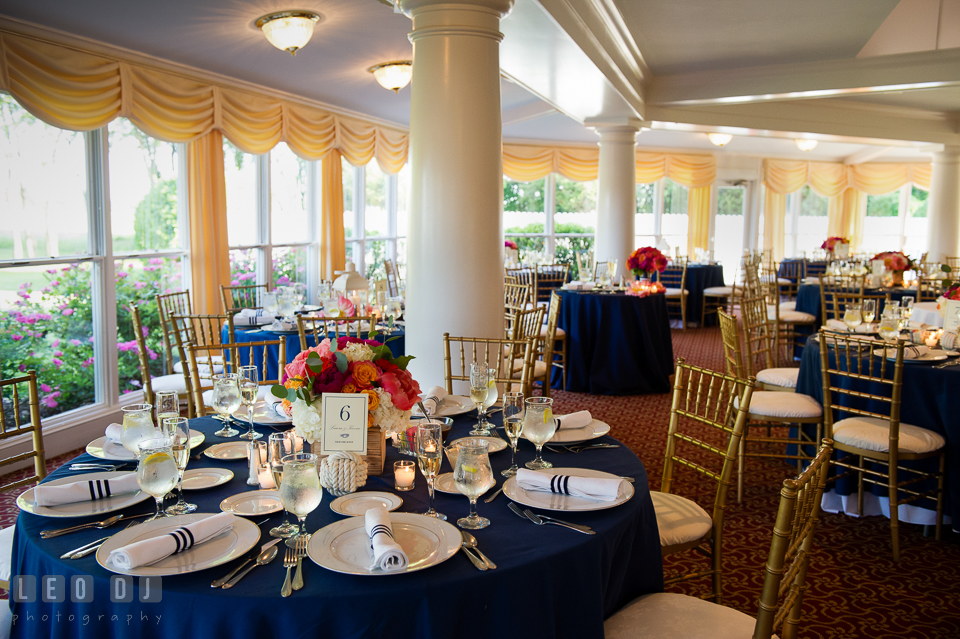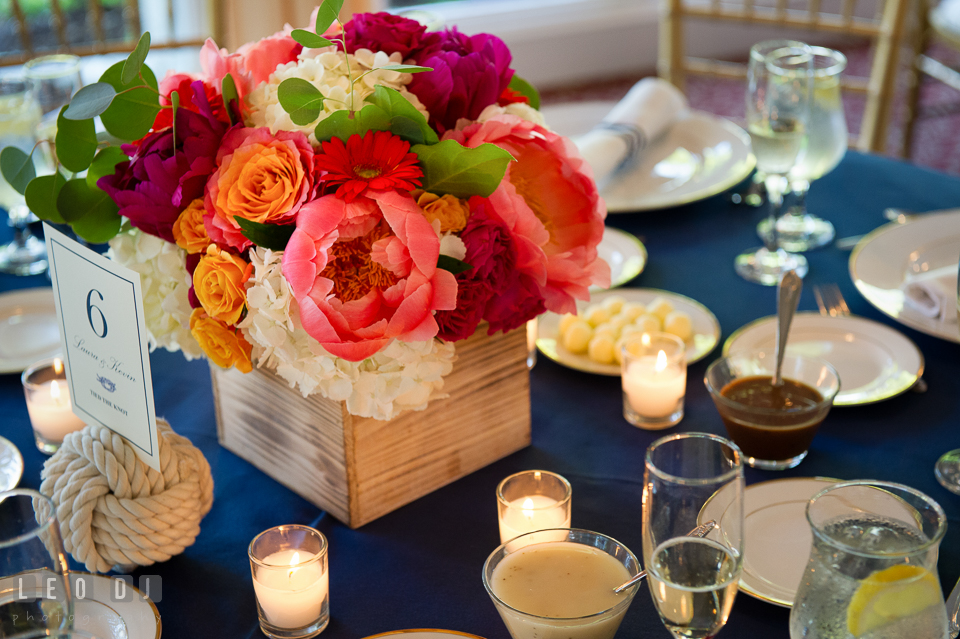 Endless rows of peonies among the exquisite floral arrangements from Intrigue Design and Decor on the sweetheart table.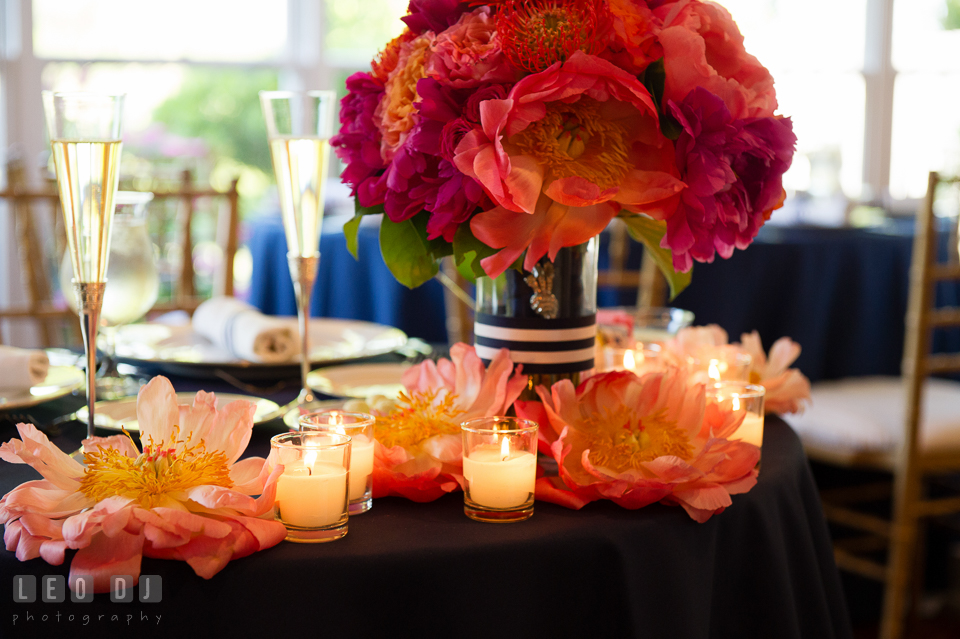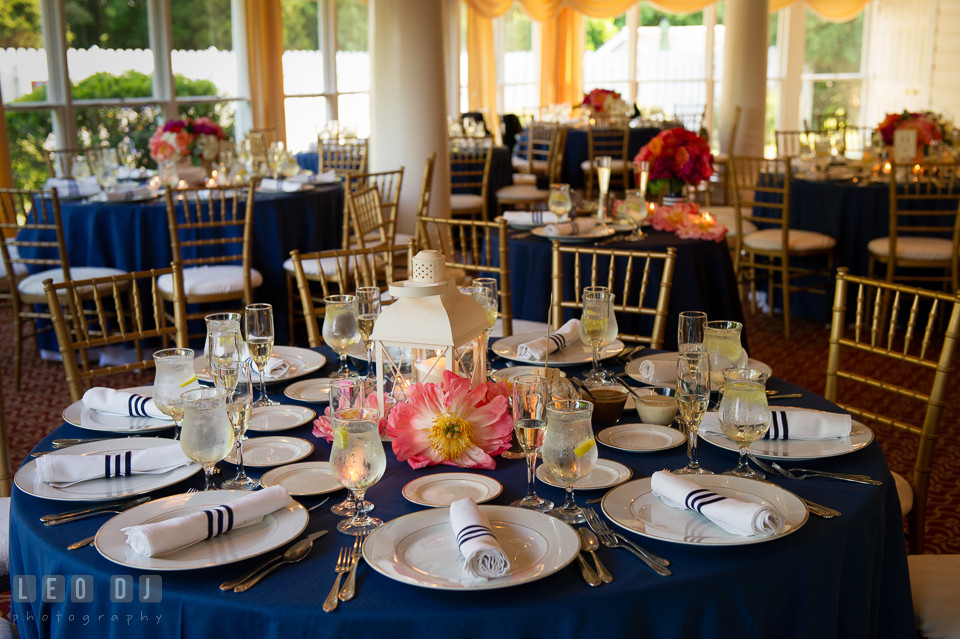 Here comes the Bride and Groom, accompanied by their favorite tune, "I Got a Feeling" by the Black Eyed Peas.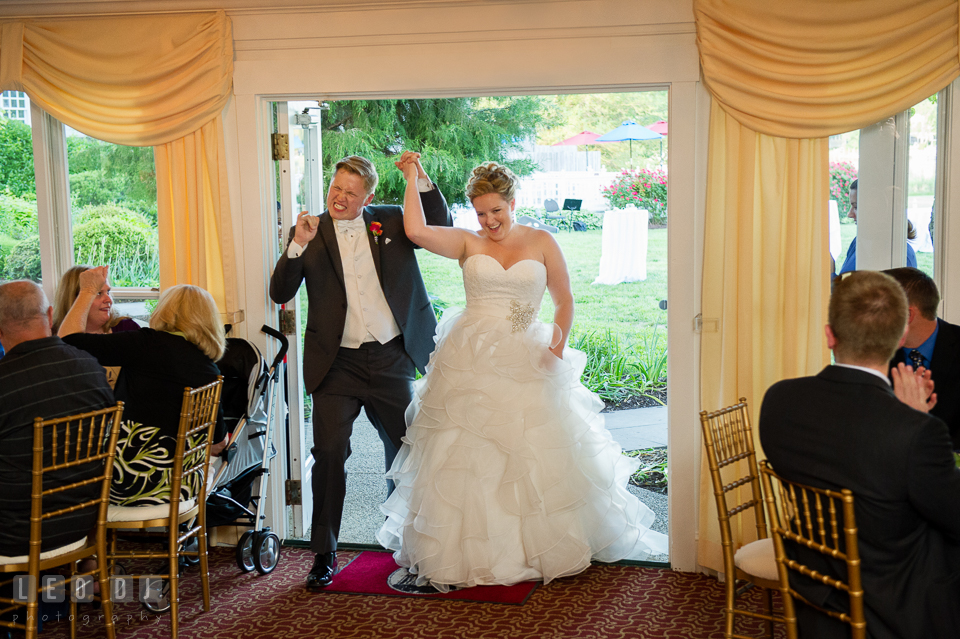 Laura and Kevin's first dance, full of exchanging smiles and loving stares between the couple. The song "All of Me" by John Legend was just perfect to describe their love for each other.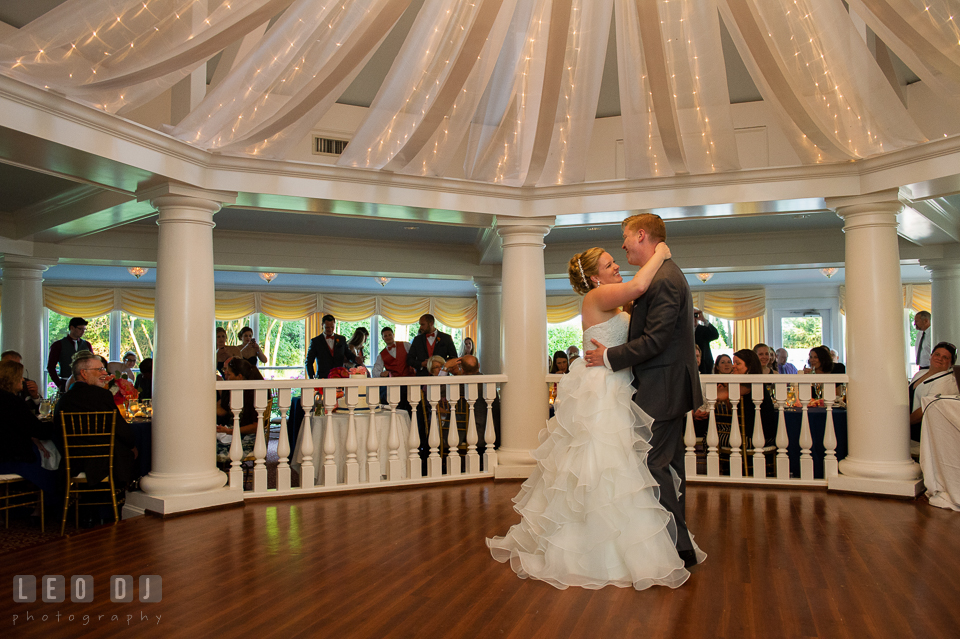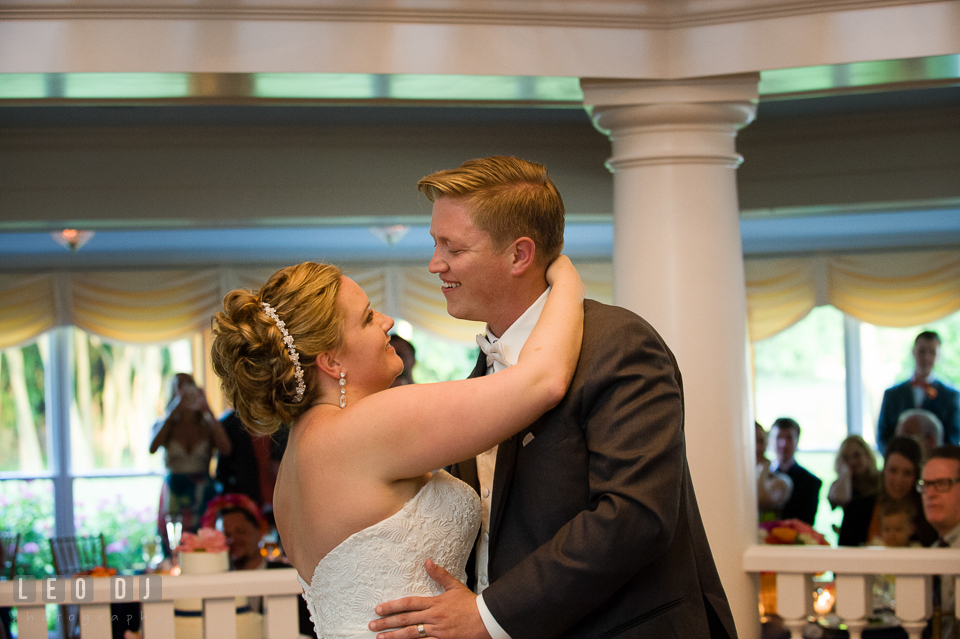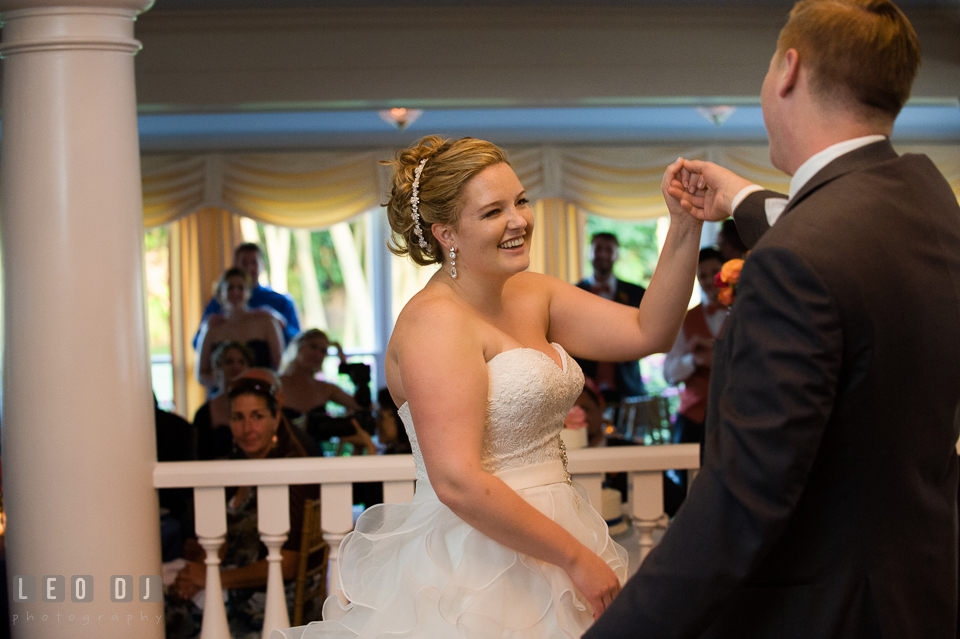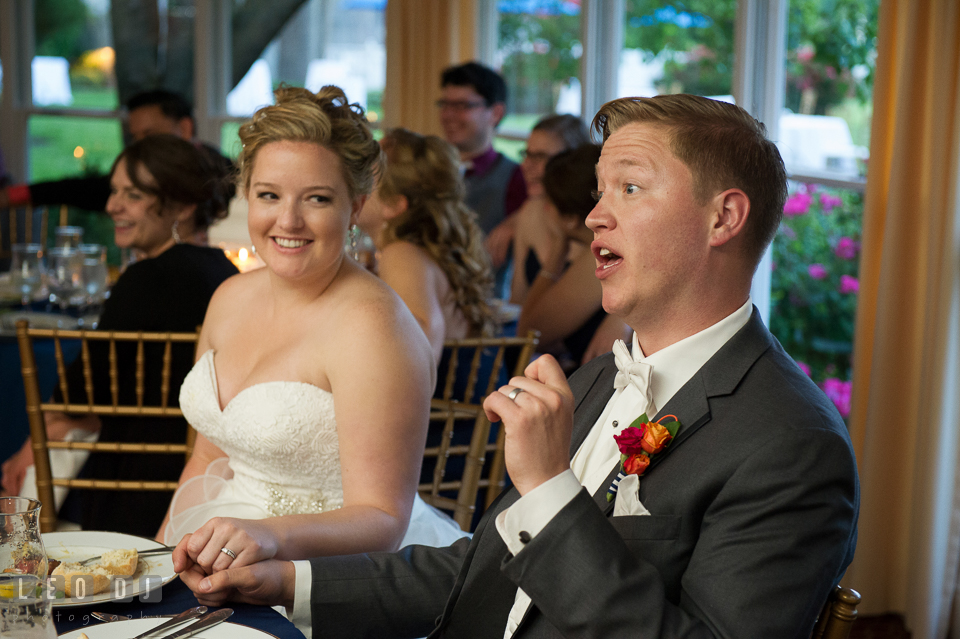 Toast to the Bride and Groom from the two Matron of Honors.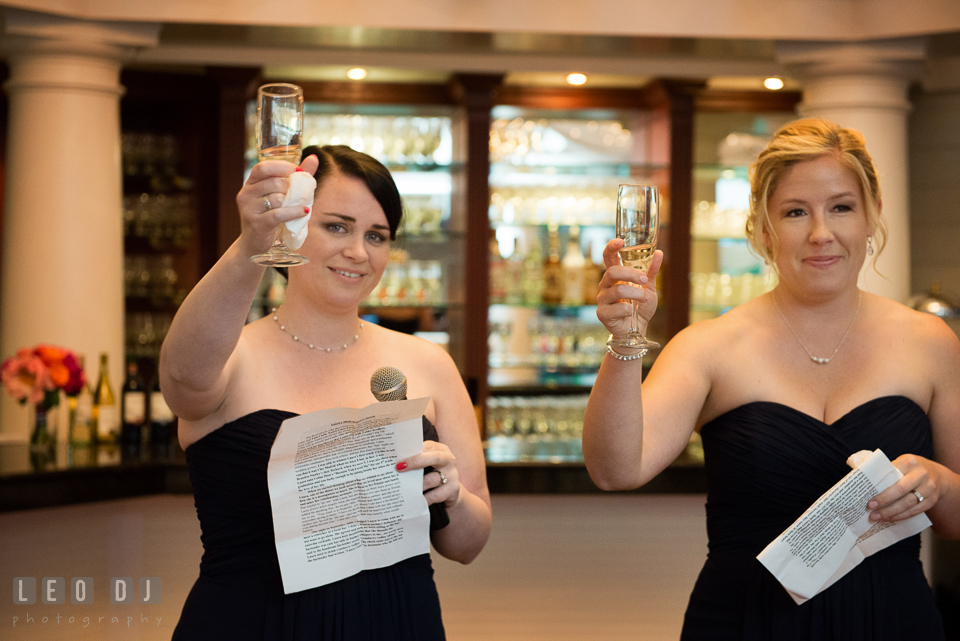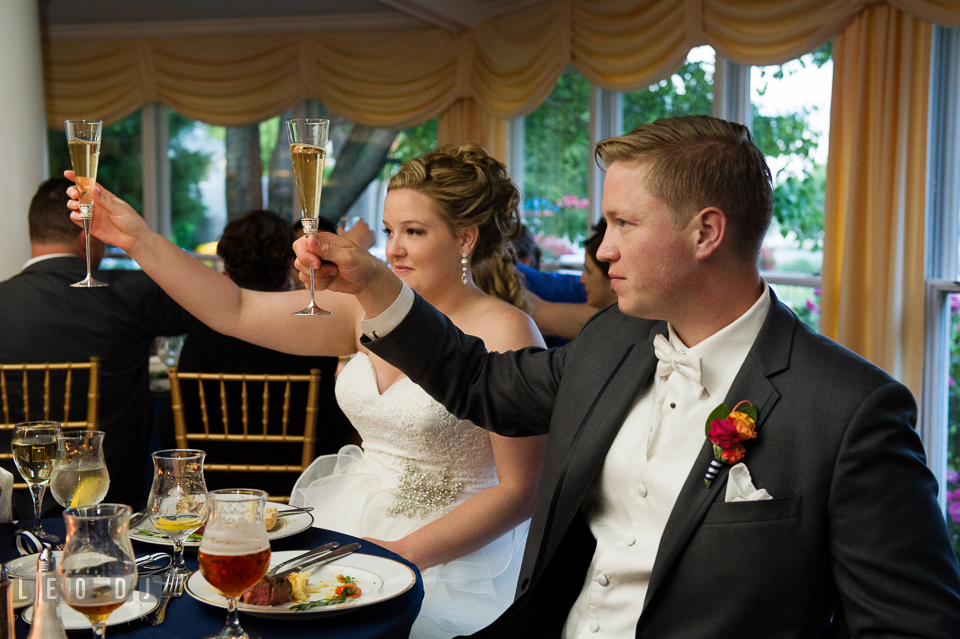 Next was the toast from the Best Man, who was actually the Groom's brother.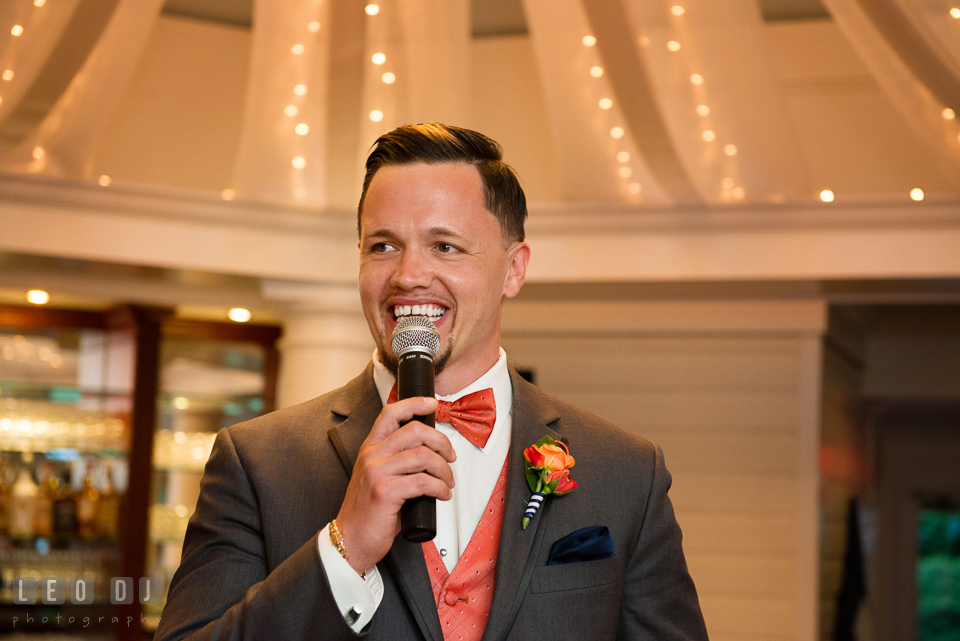 The Best Man's toast speech was one of the most touching speeches I've ever heard. He told me that he didn't prepare or even rehearsed it. It all came out spontaneously.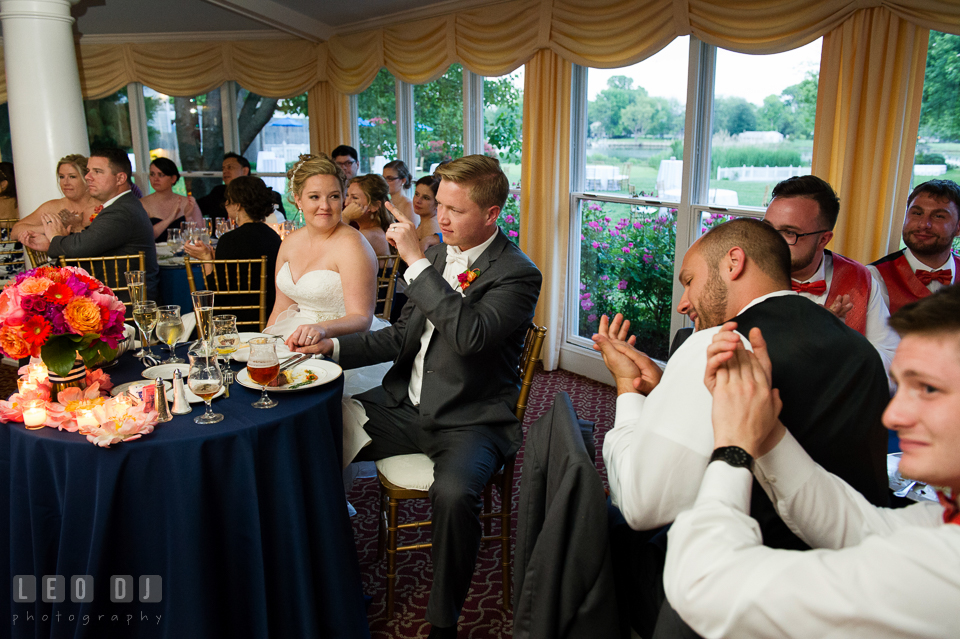 One of the tender moments captured upon Laura the beautiful Bride.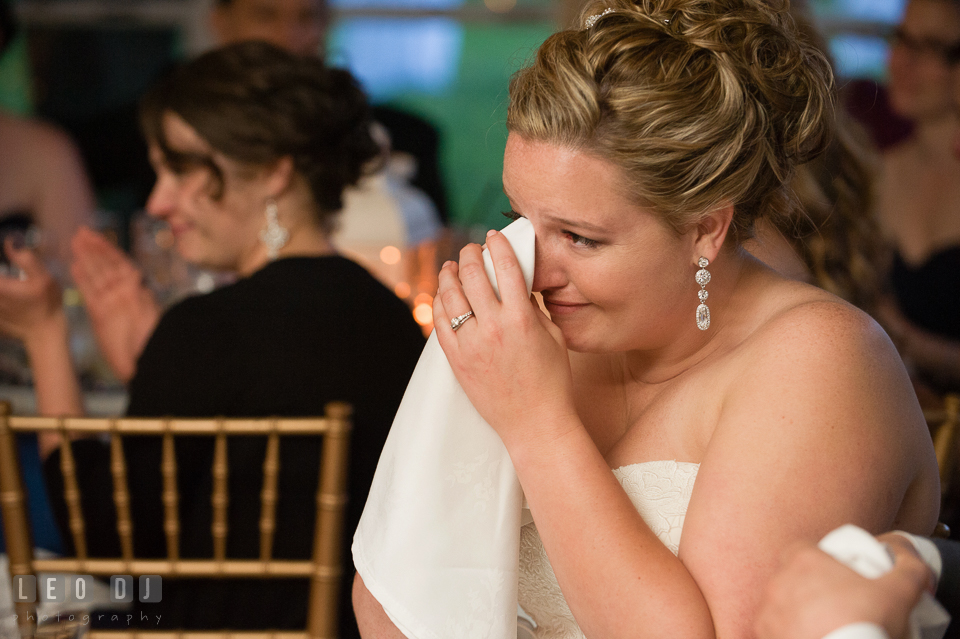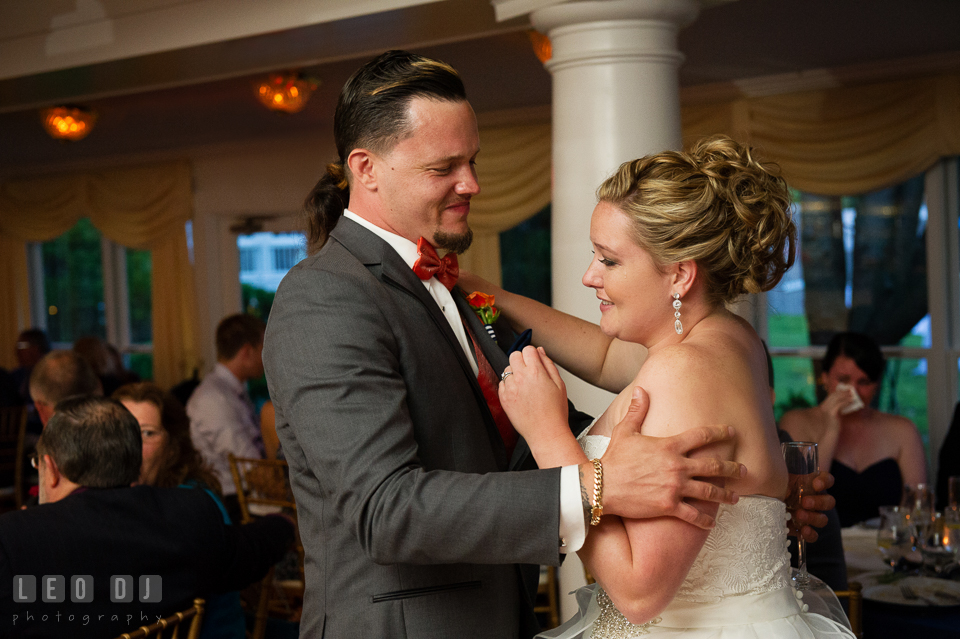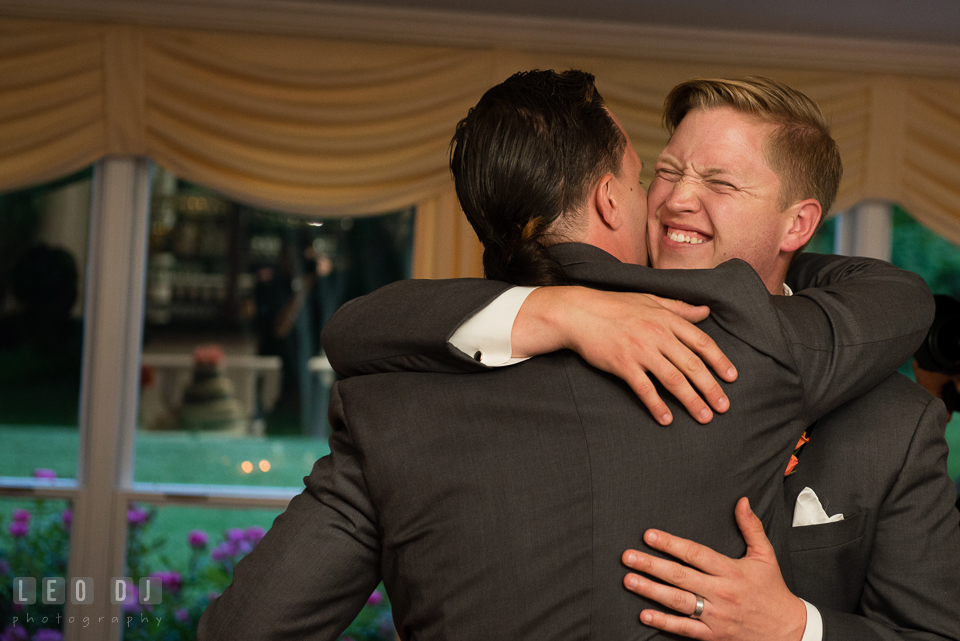 Laura and her sister, Allison, were so moved by Andrew's endearing speech that they went over to compliment him.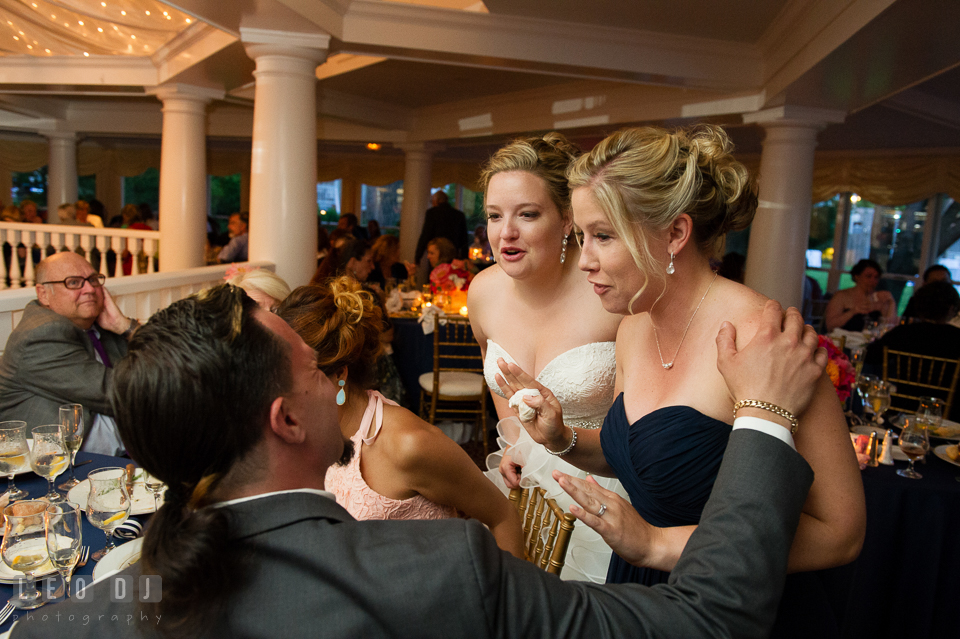 It sure was a beautiful evening that night at the Kent Manor Inn.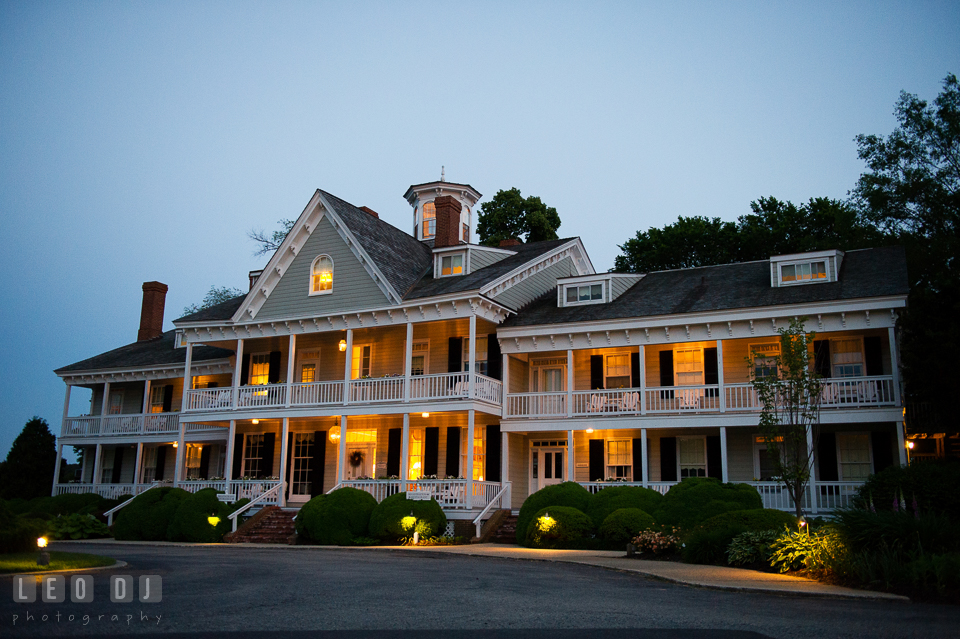 After the delicious servings of beefsteak and crab cake, the night continues with the parent dances, starting with the Father of the Bride and daughter dance which was very touching.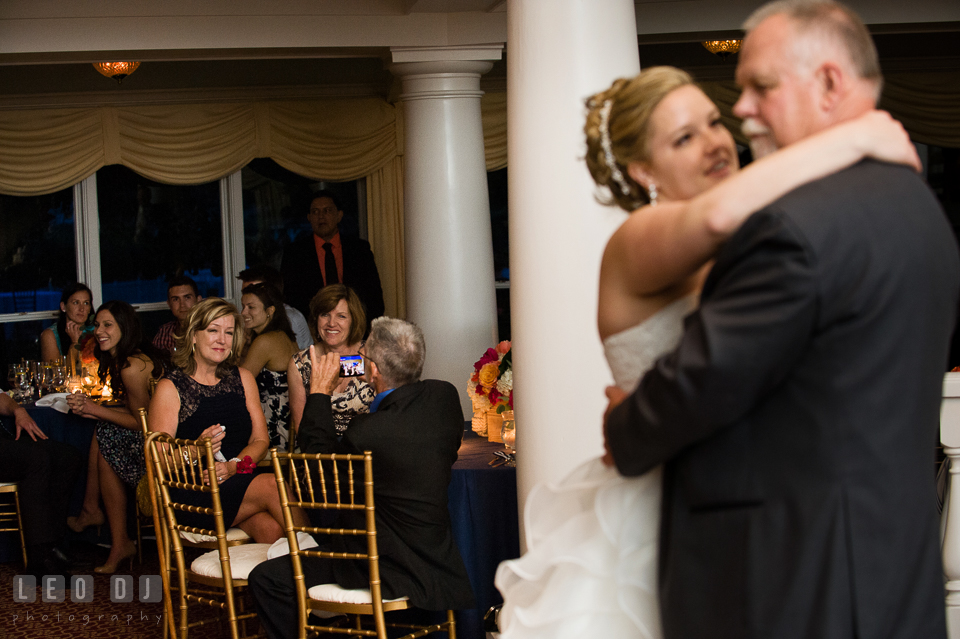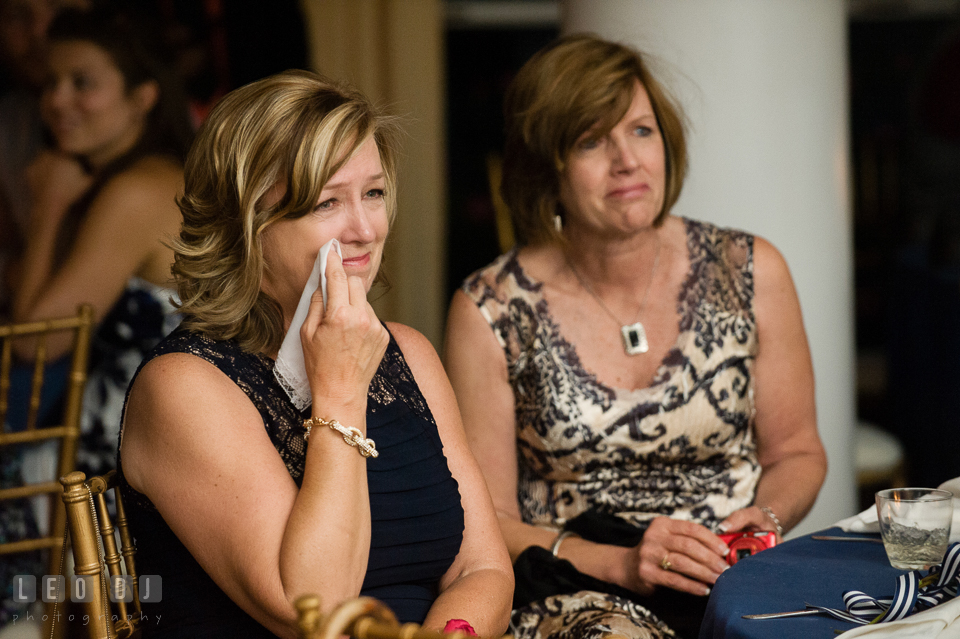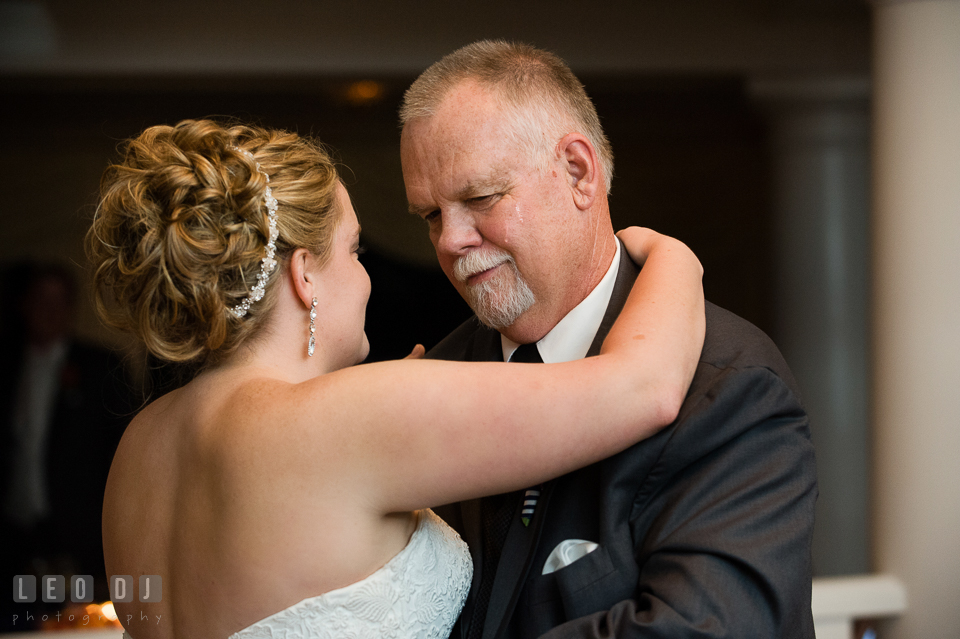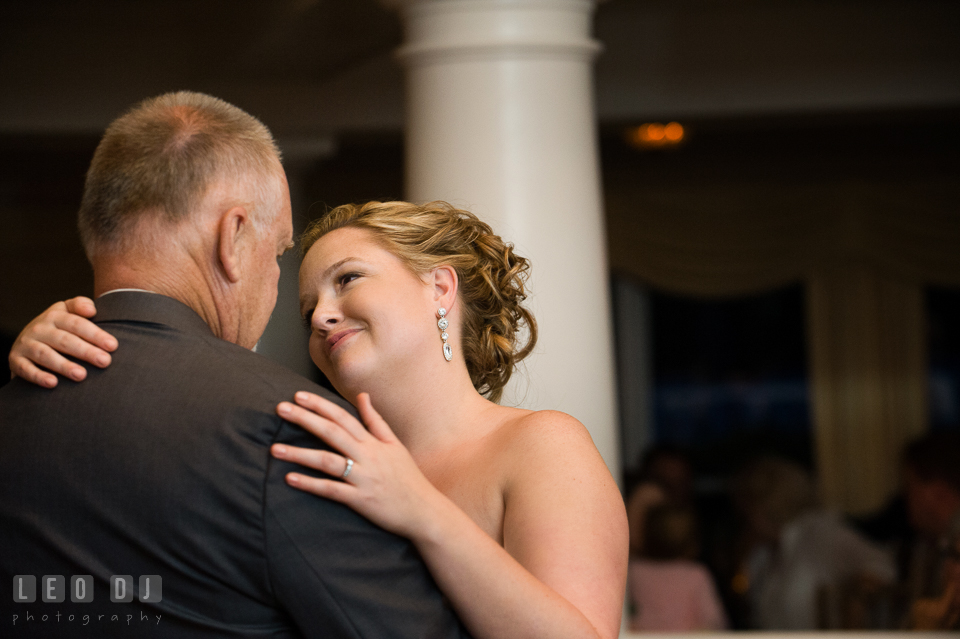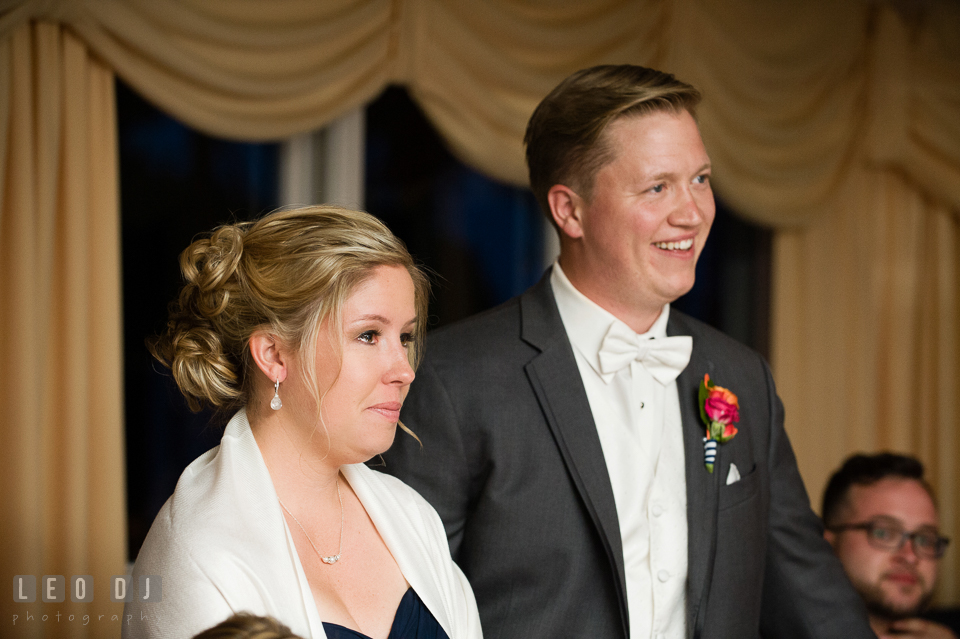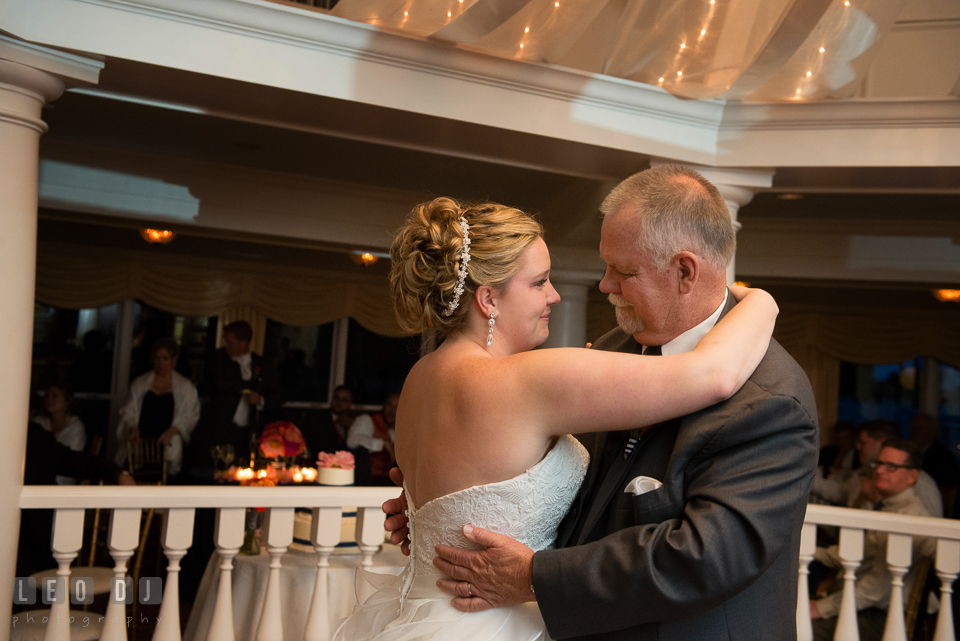 Another poignant moment of the night was when Kevin danced with Edey, the Mother of the Bride, seen here holding a single red rose representing Kevin's late mother. Half of the room were in tears during that particular dance.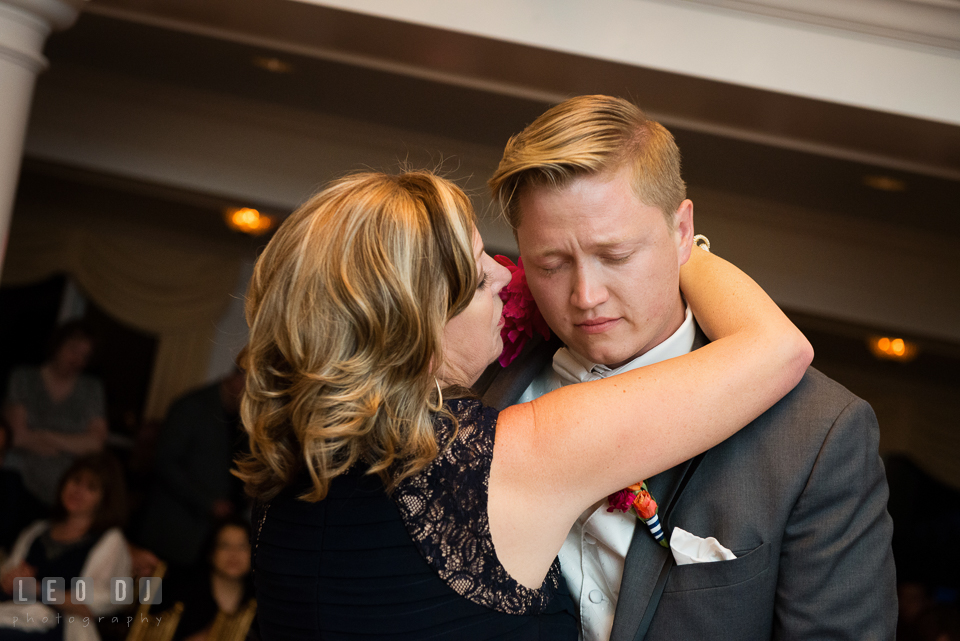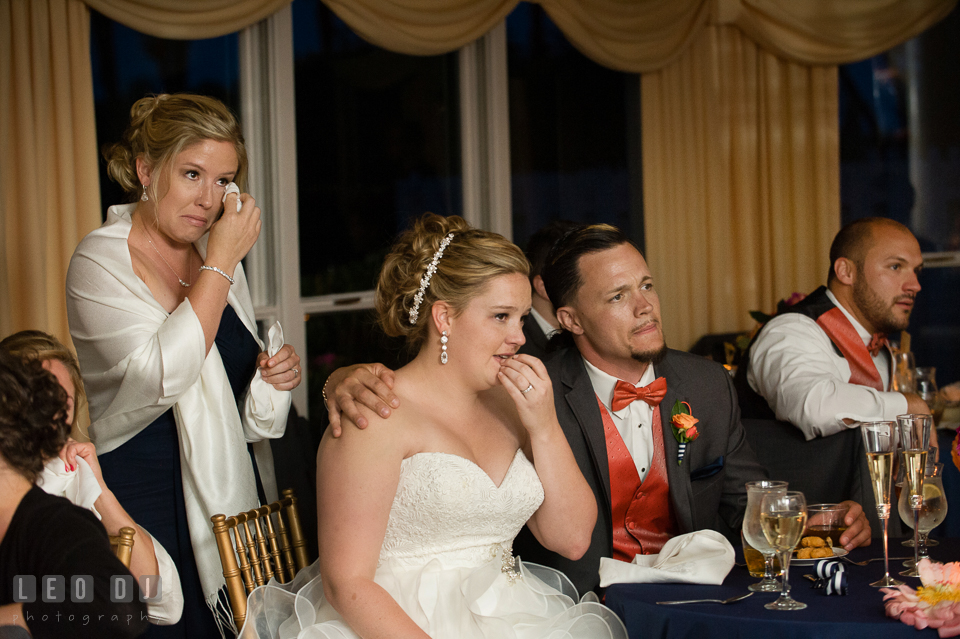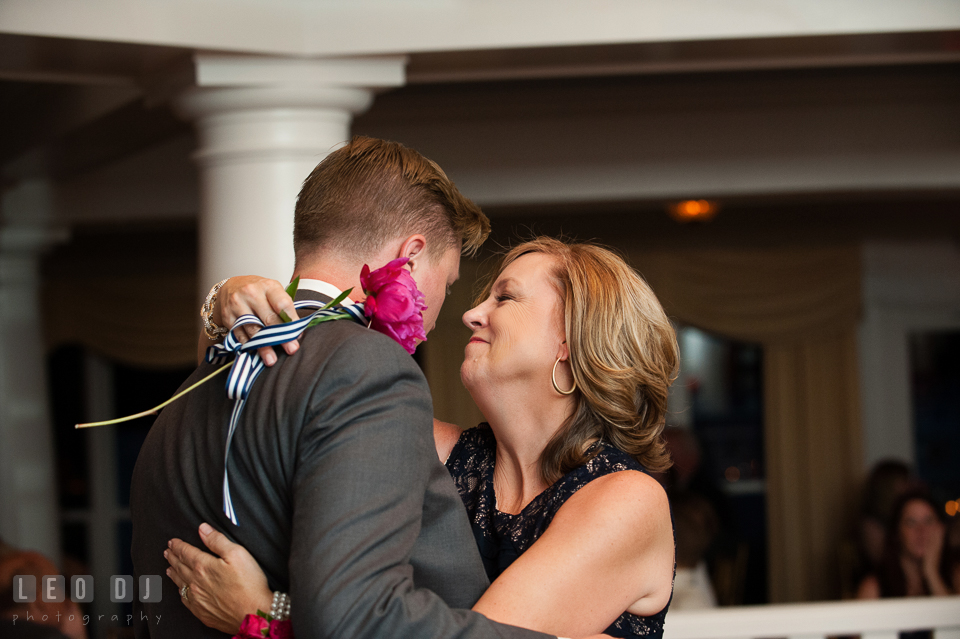 Next was the anniversary dance which singled out the oldest married couple that evening.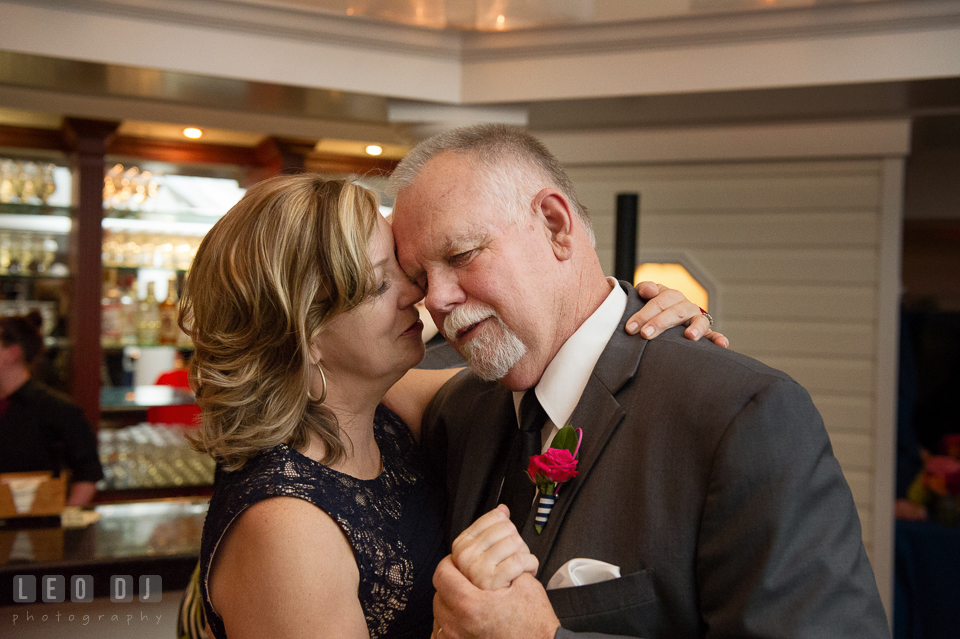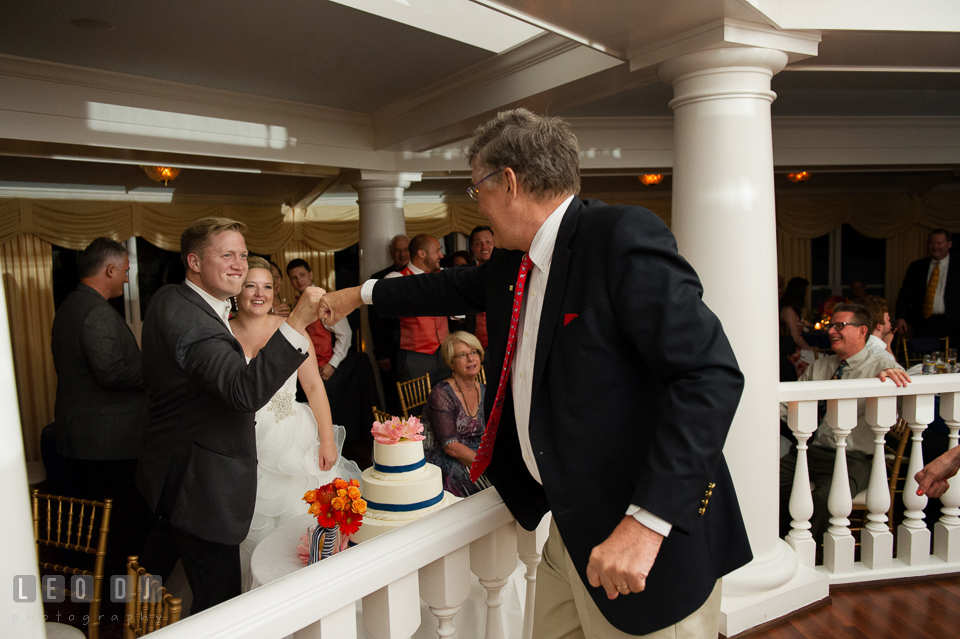 A song performed live by the Best Man and his partner, dedicated for the Bride and Groom.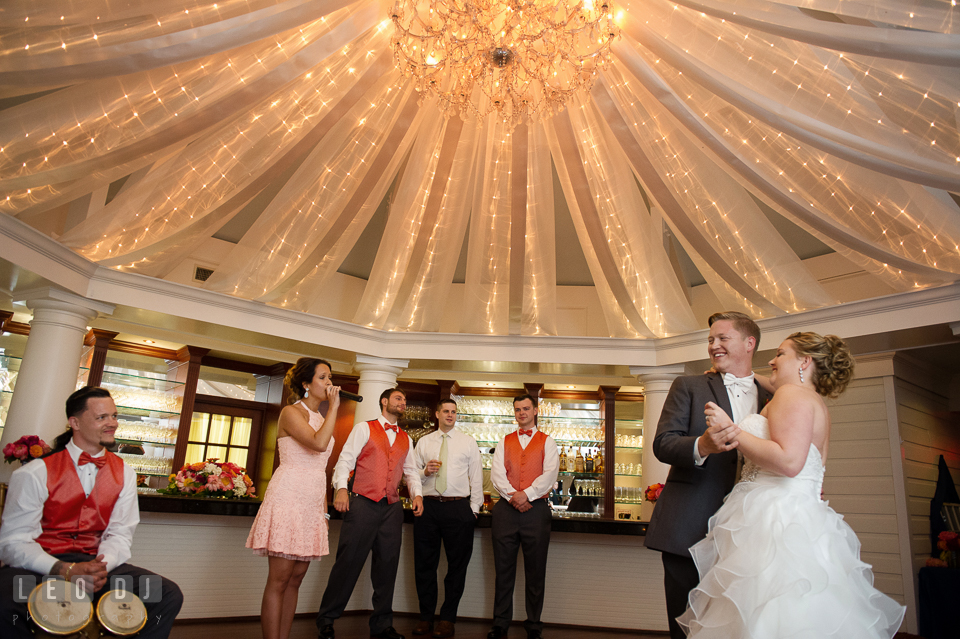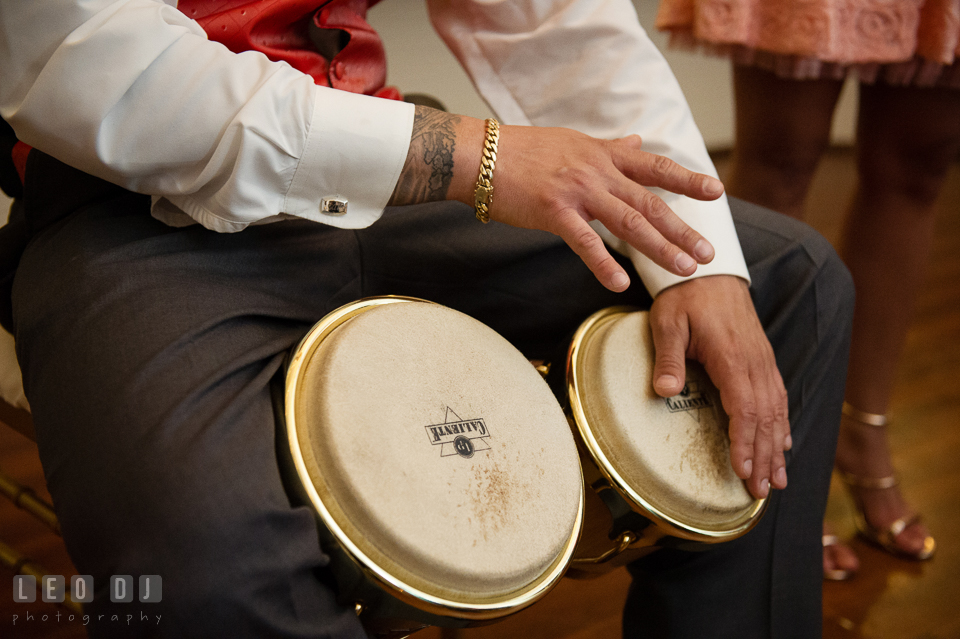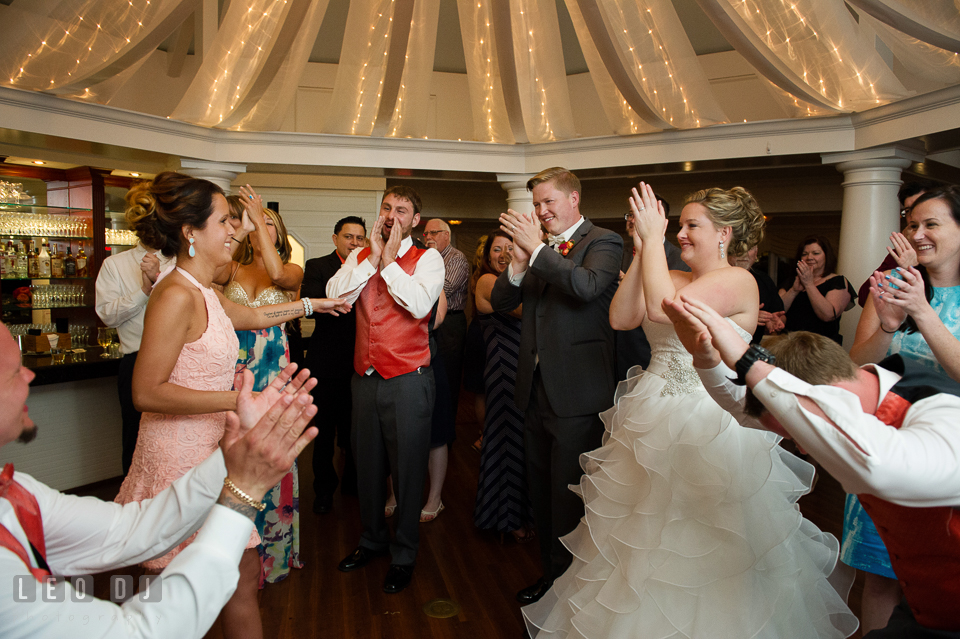 All fun and laughter during the garter throwing and bouquet tossing.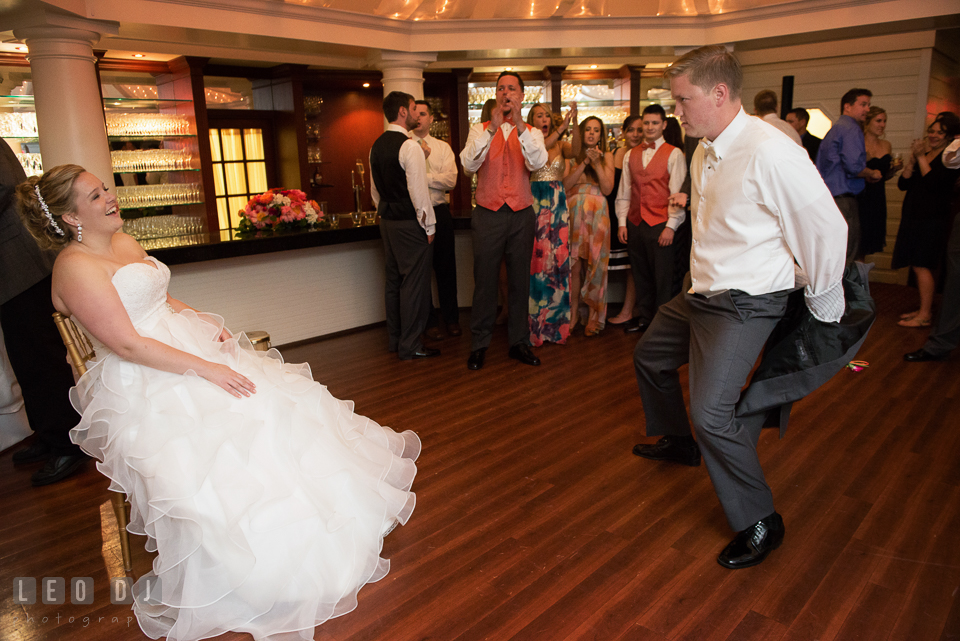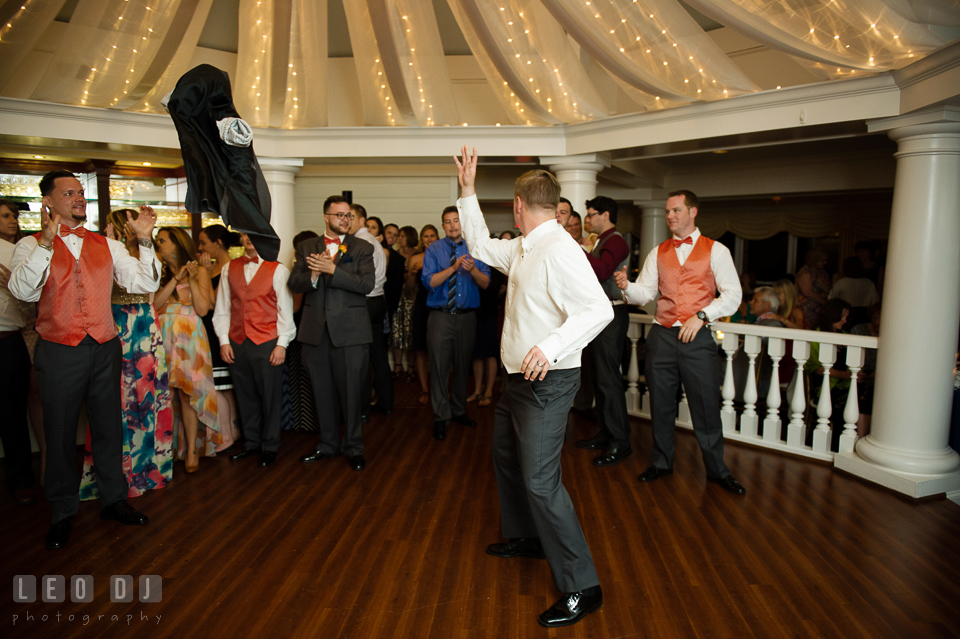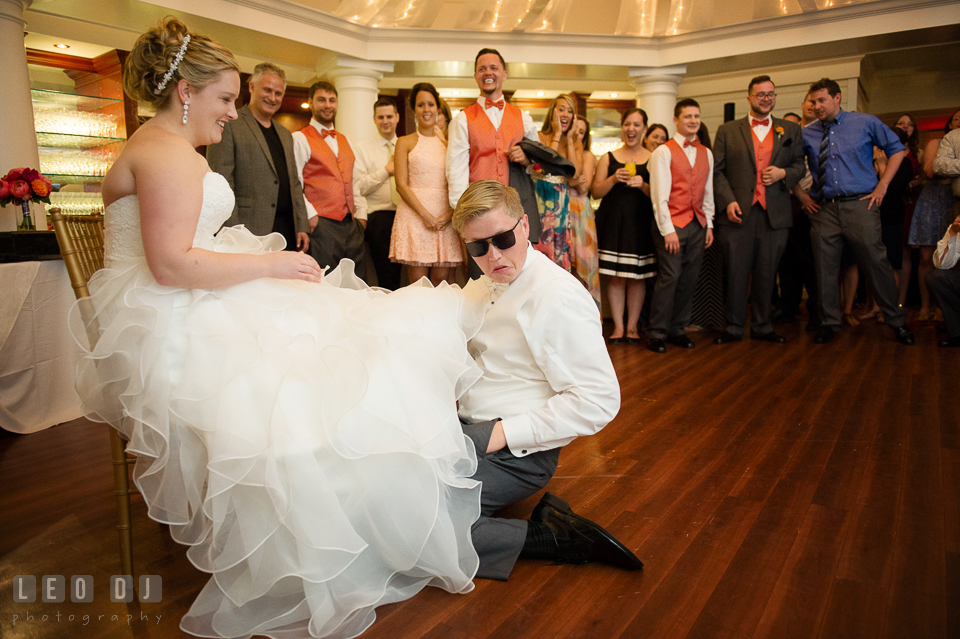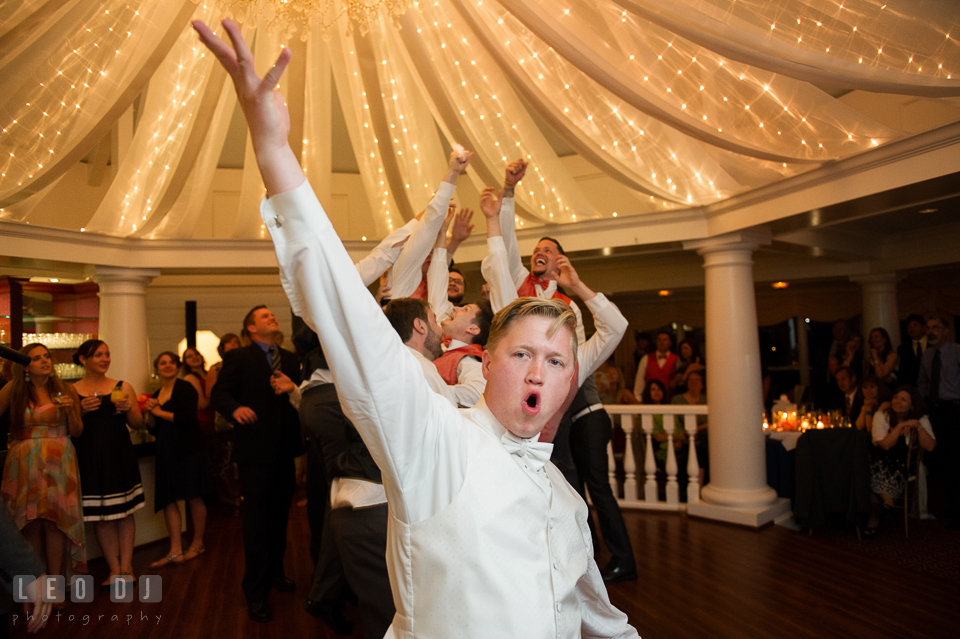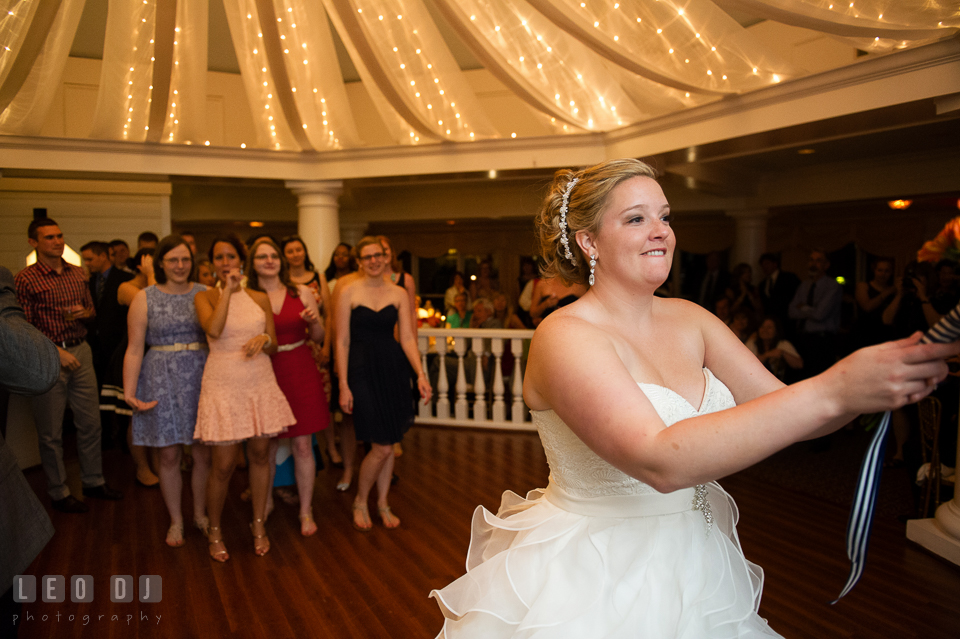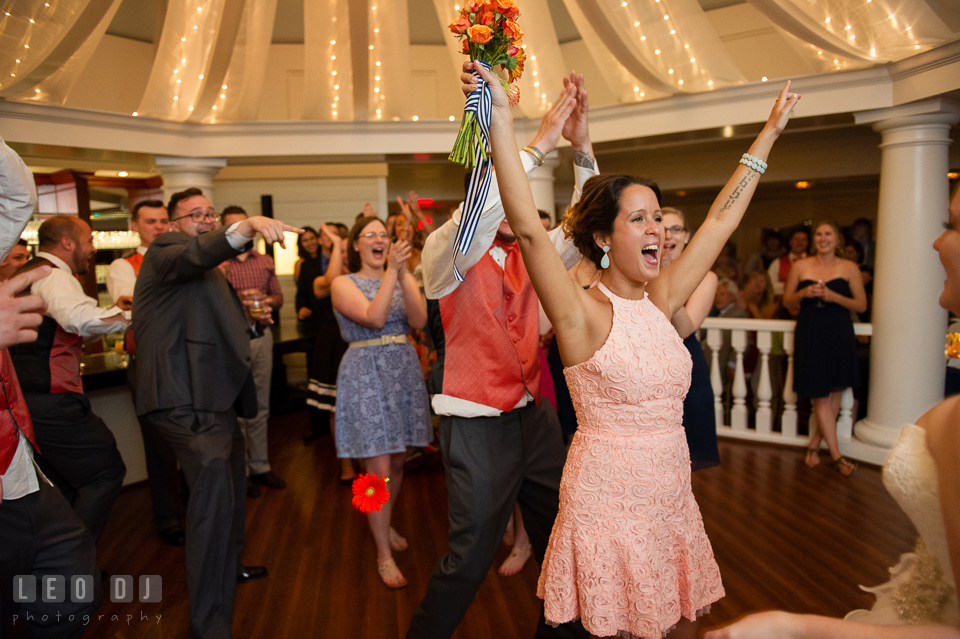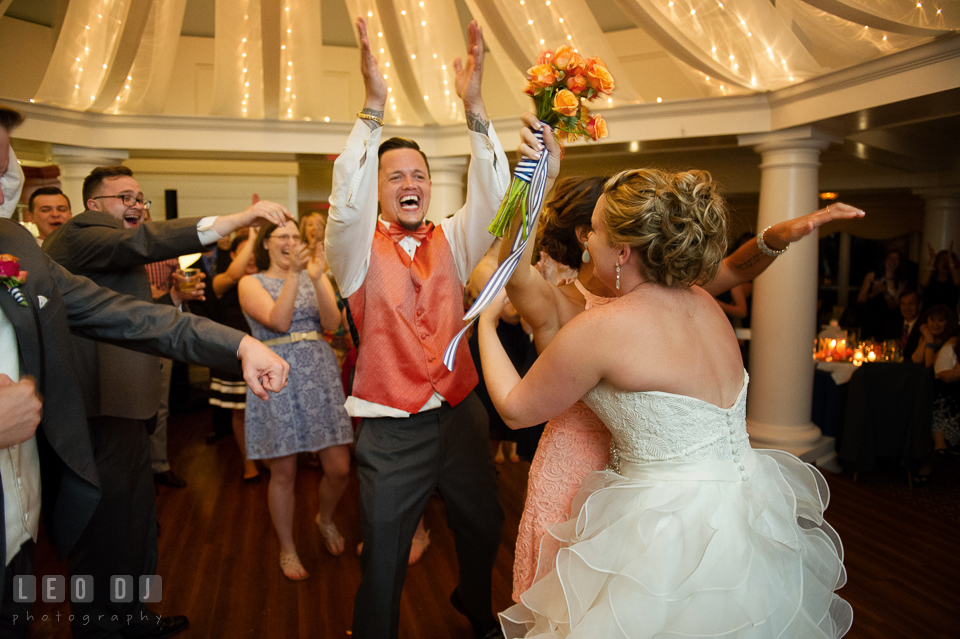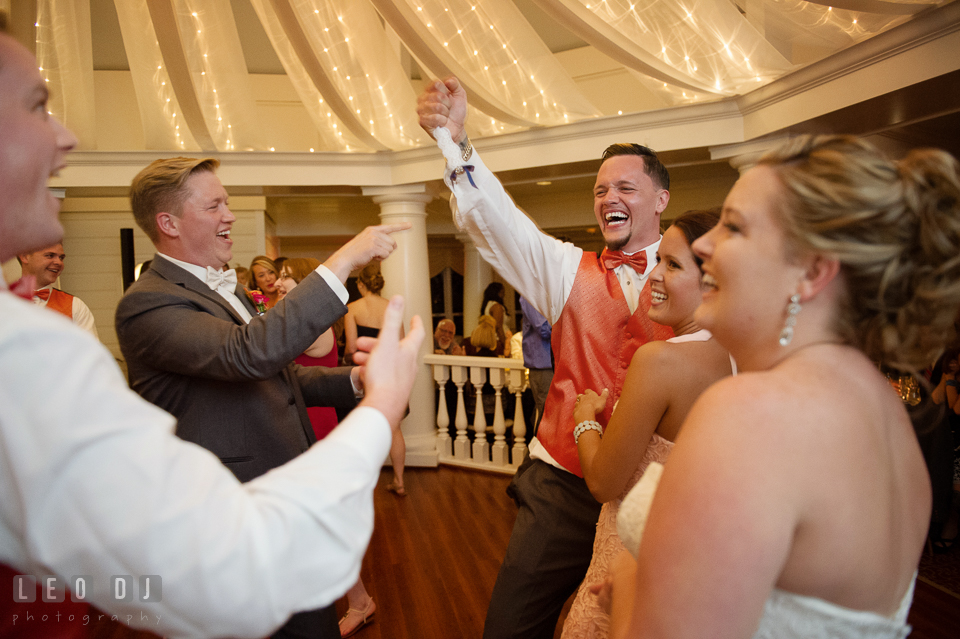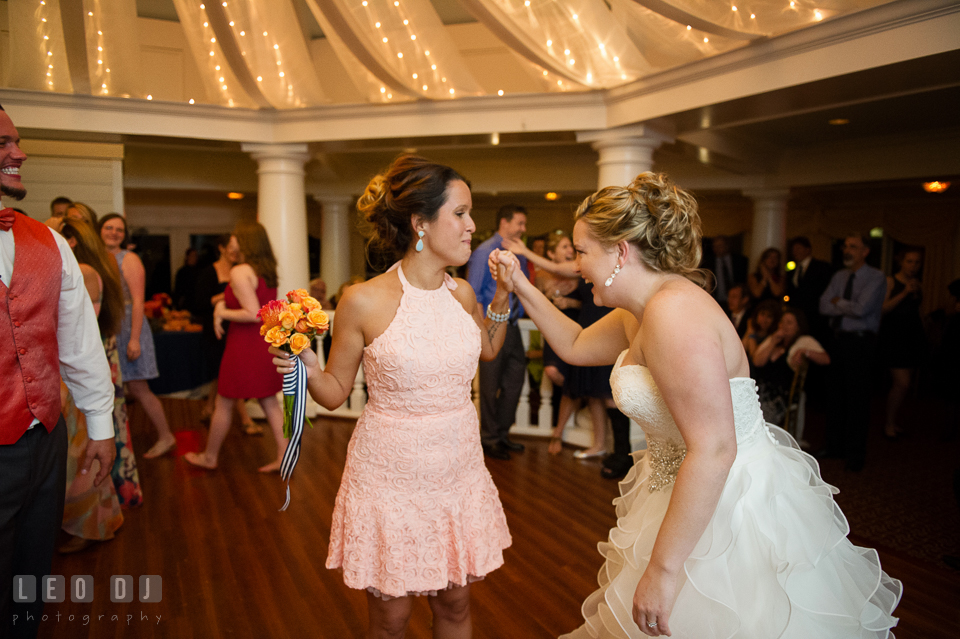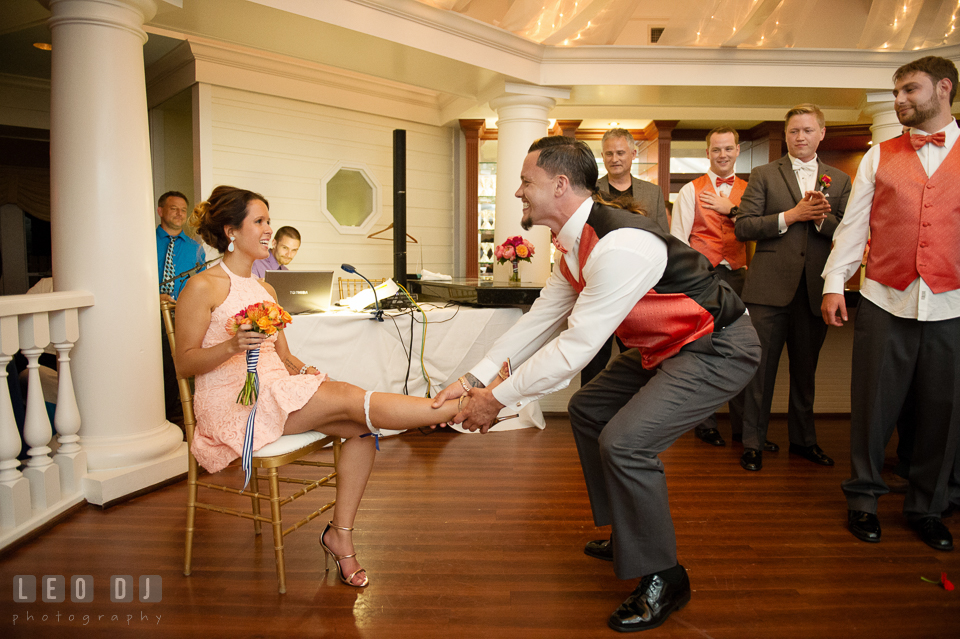 It's cake-cutting time!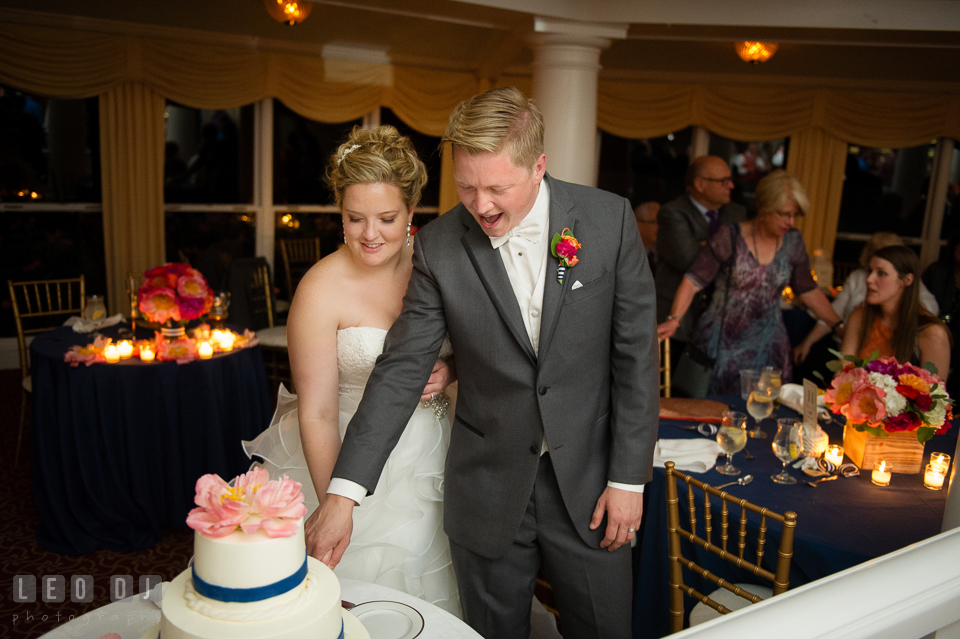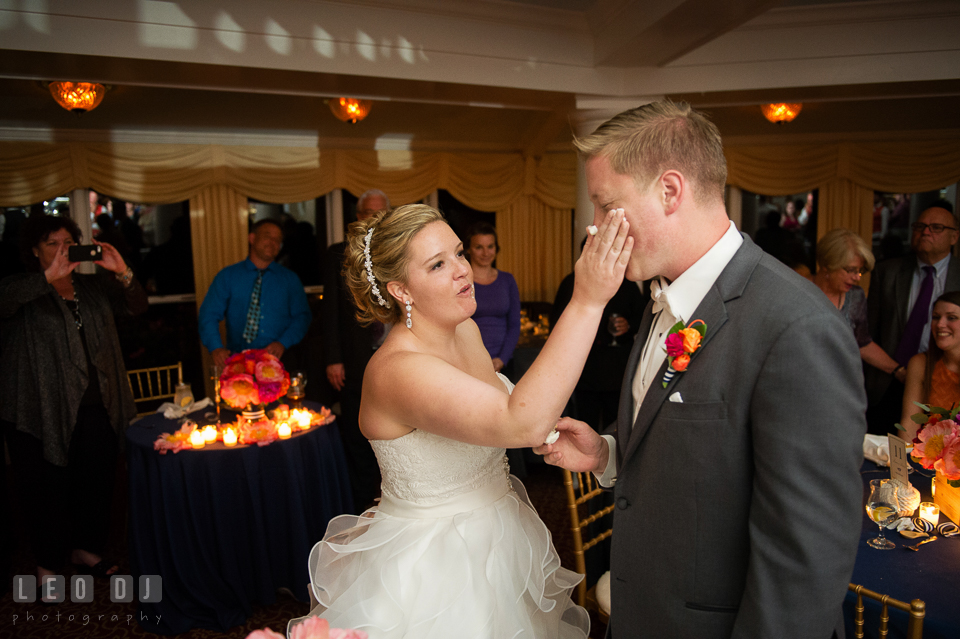 Whoops! 😀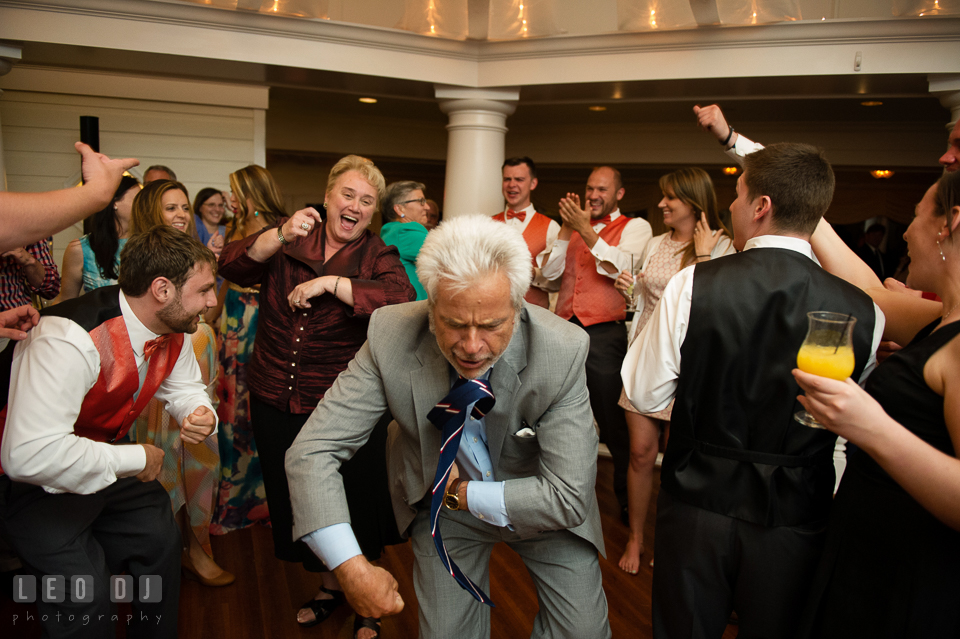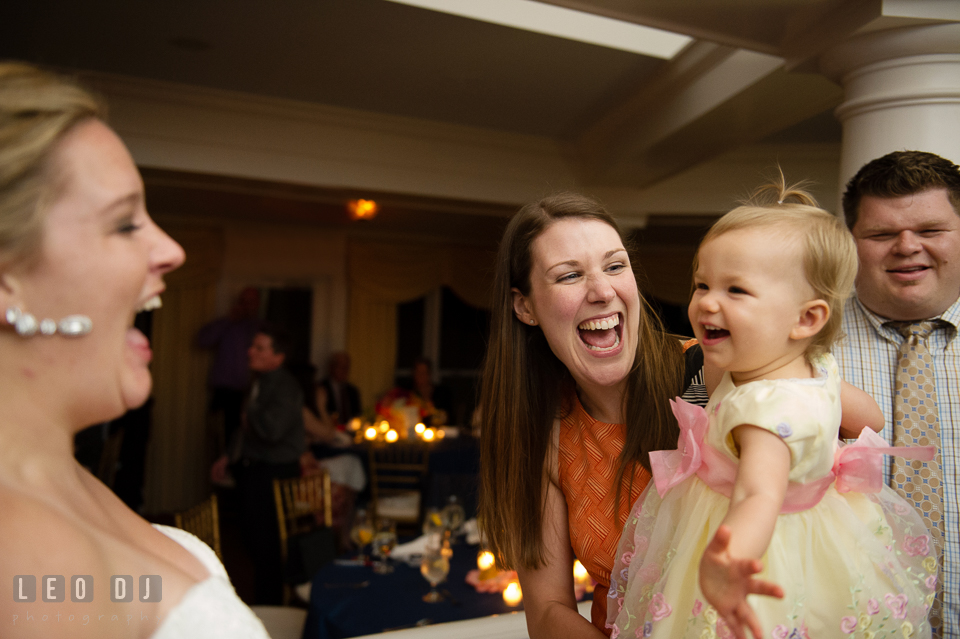 Everybody's dancing the night away with fun music led by DJ Dean Schroyer.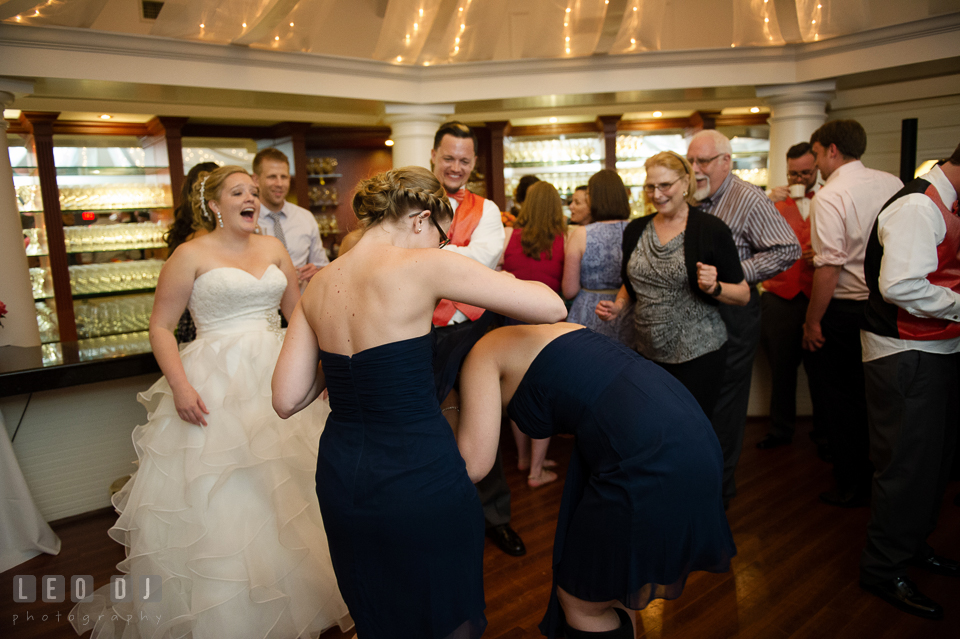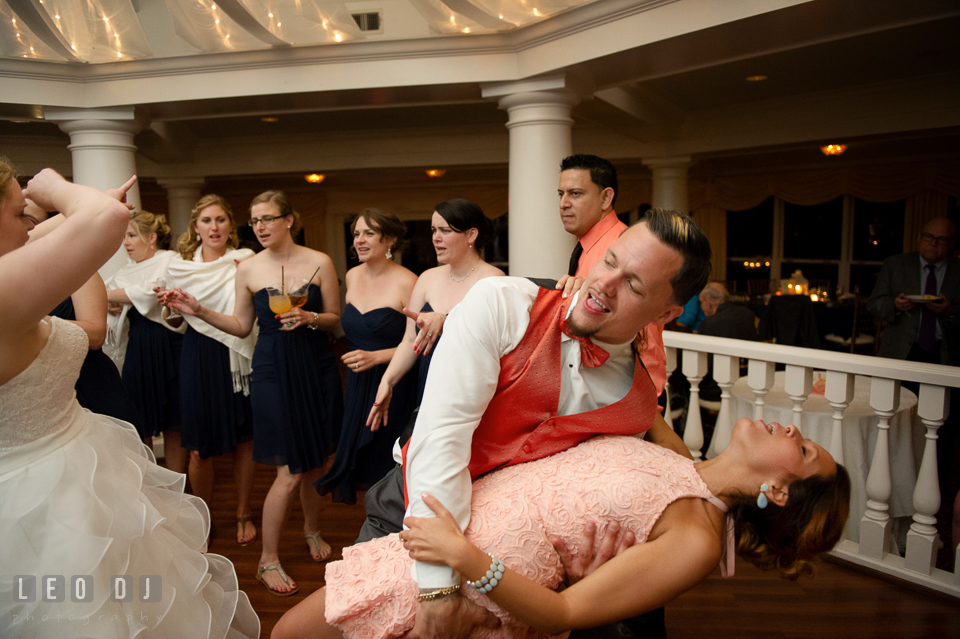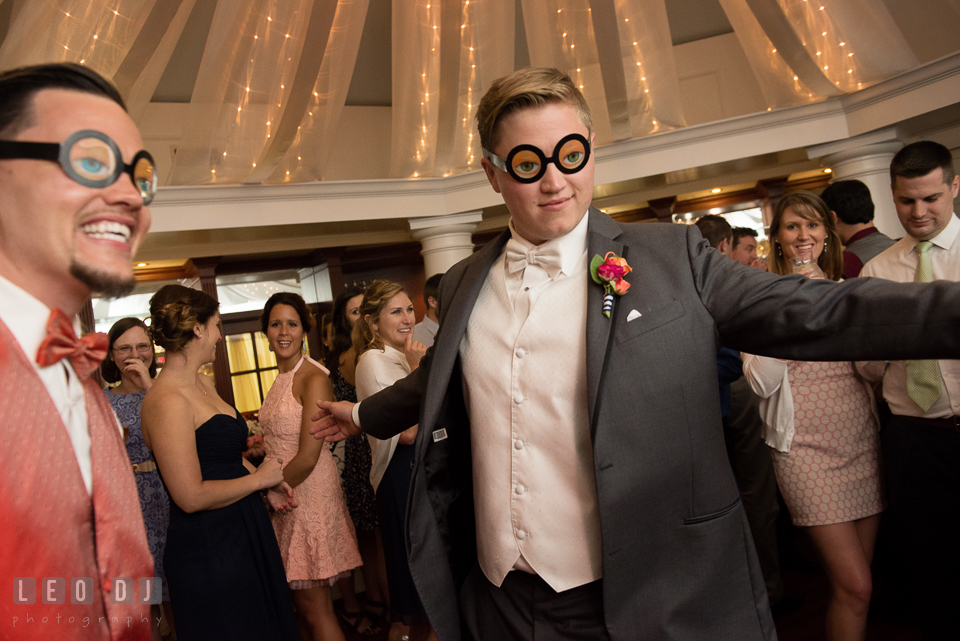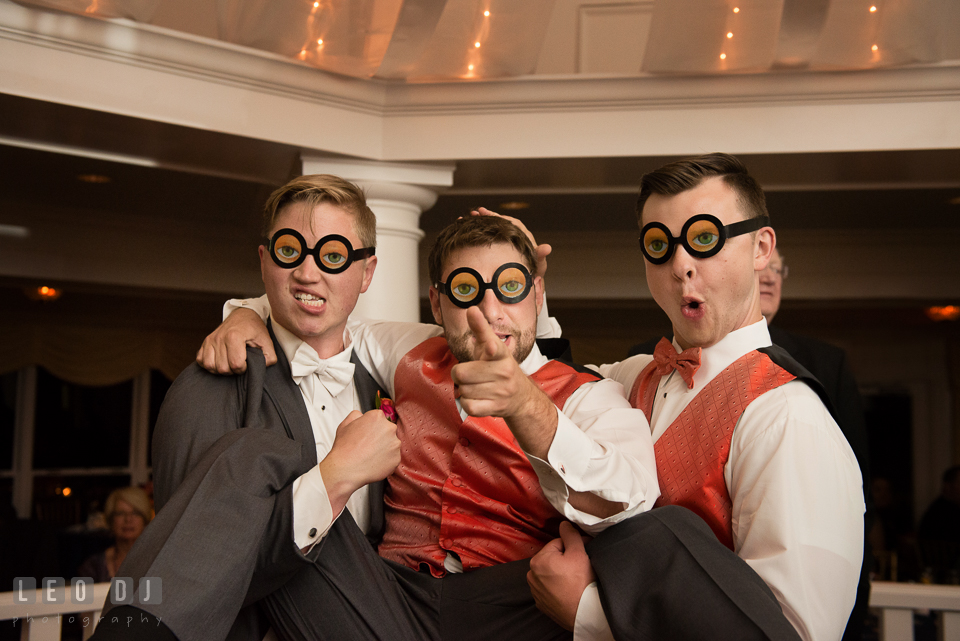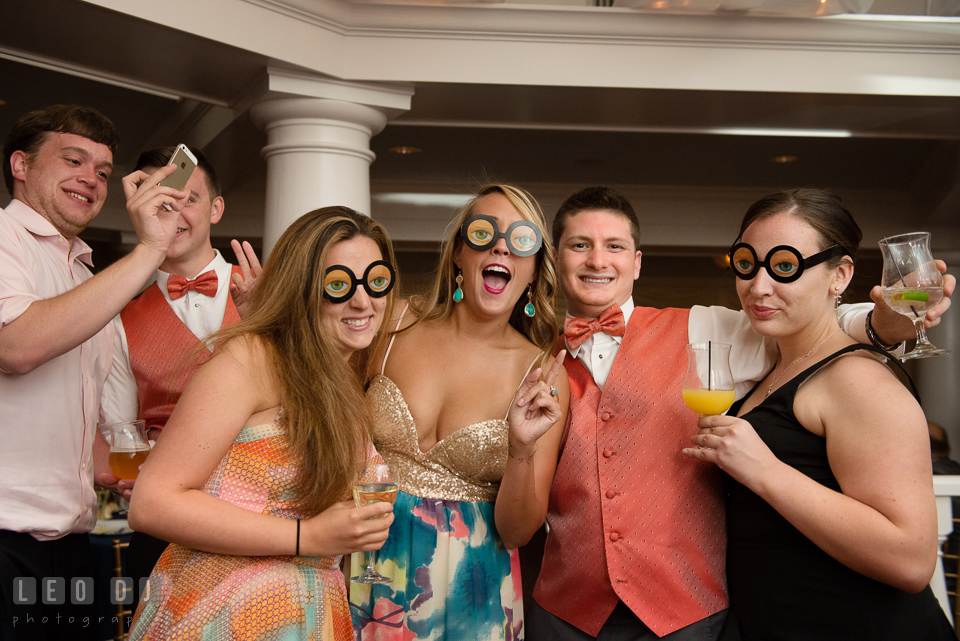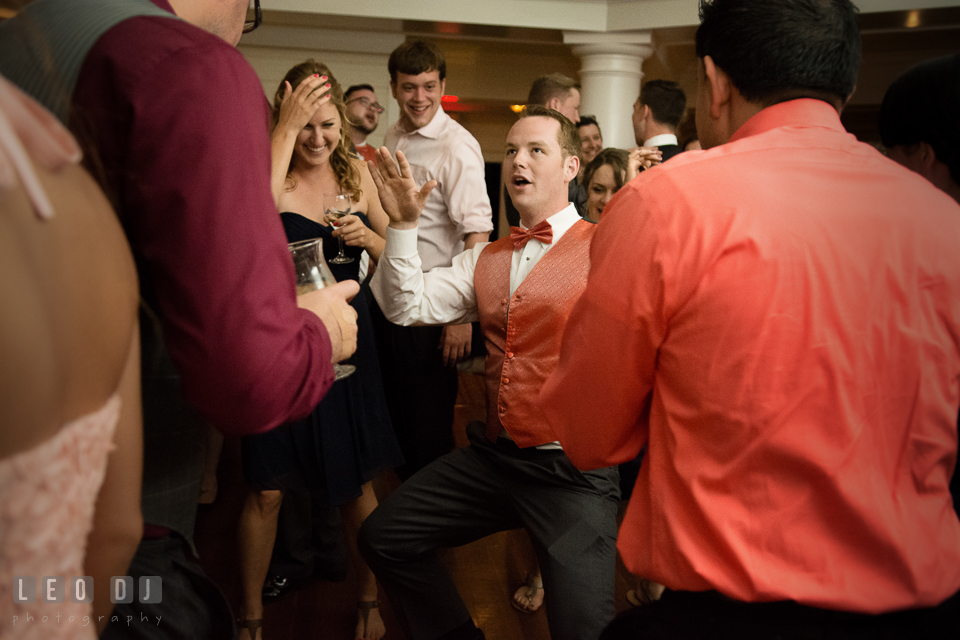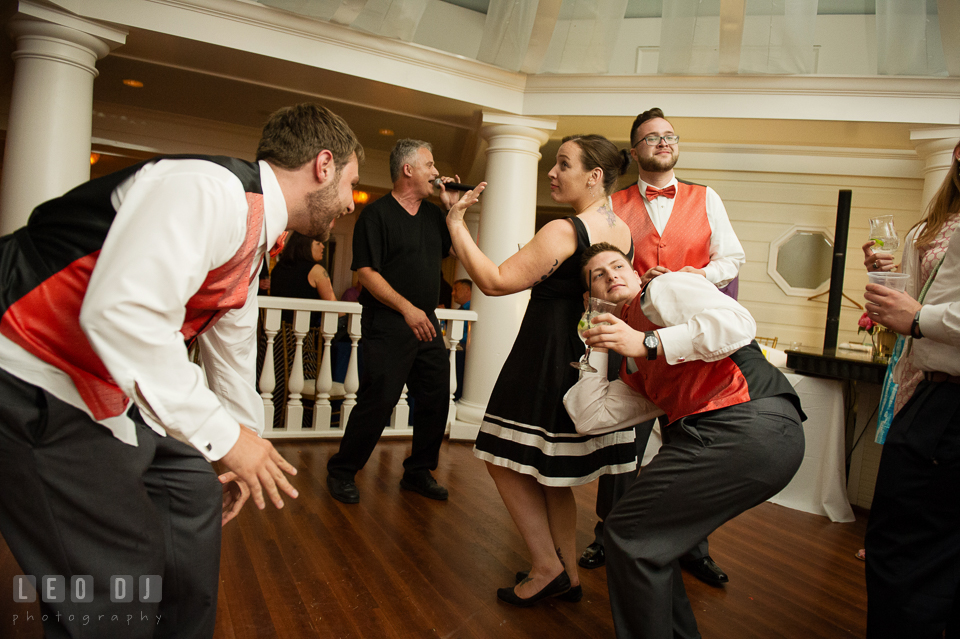 Congratulations Laura and Kevin!
May you both live happily ever after! 🙂
Leo Dj
—
Vendors
Venue and Catering: Kent Manor Inn
Hotel: Hilton Garden Inn, Kent Island
Officiant: Renada Eustis
Hair and Make up: Gloss Salon, Newark, DE
Dress: Allure bridal gown from Betsy Robinson's Bridal
Tuxedo: Vera Wang from Men's Warehouse
Florist: Intrigue Design and Decor
Decorations: Intrigue Design and Decor
Cake: Sugar Bakers
DJ: Dean Schroyer
Guitar: Chris Wyton
Cards: Wedding Paper Divas