Jennifer and Roger met through a common friend in college, although interestingly they were not in the same college. So you may wonder how did they meet?
Jenn and Roger met their common friend, Chat, at separate states although both during their college years. Jenn met Chat at the college that they both went to, University of Virginia. Meanwhile, Roger, who went to Carnegie Mellon, met Chat during an internship at North Carolina. Interestingly, they all moved to New York City within a year after they graduated.
Chat always included Jenn and Roger in his group emails when he organized activities. However, it took two years for Jenn and Roger to actually meet in person, which was at a joint birthday party celebration for Jenn and Chat. Roger initially was reluctant to go. However, because Chat was persistent and the venue was only a couple of blocks away, Roger finally gave in. It was love at first sight for Roger. 🙂 Jenn also found Roger interesting. Then the rest is history. 🙂
Jenn and Roger's wedding would be at the 2941 Restaurant in Virginia next year, because VA was Jenn's hometown. However, Jenn and Roger had been living in New York City and thus had wanted their engagement photo session in the city that they loved.
I was really excited when they wanted me to come to do the engagement session in NYC because it would be my first time doing a pre-wedding photo session there. We initially wanted to do it a month earlier. However, it was supposed to rain, so we postponed it to a month later. We almost had to cancel this session too because New York had just undergone a major storm, which some people call the perfect storm, Hurricane Sandy.
The photo session was just four days after the storm. There were a lot of areas in Manhattan that were still closed. Some of the Metro lines were not operational as well. However, we had no problem getting around the rest of the spots that we wanted to go to. We went to Central Park, Grand Central Station, and finally Times Square.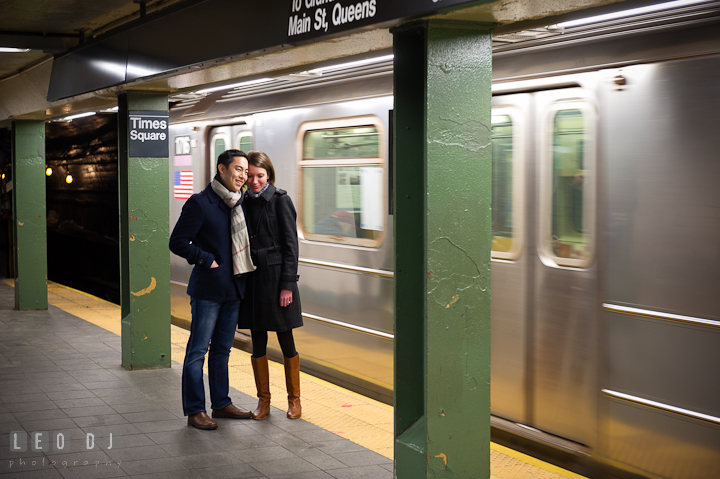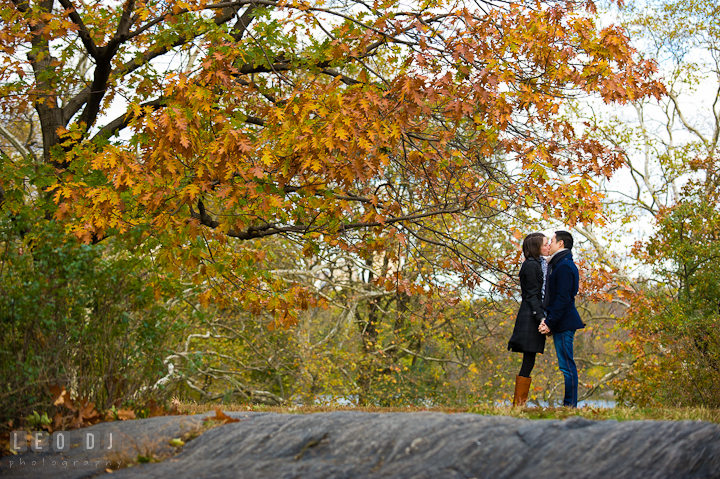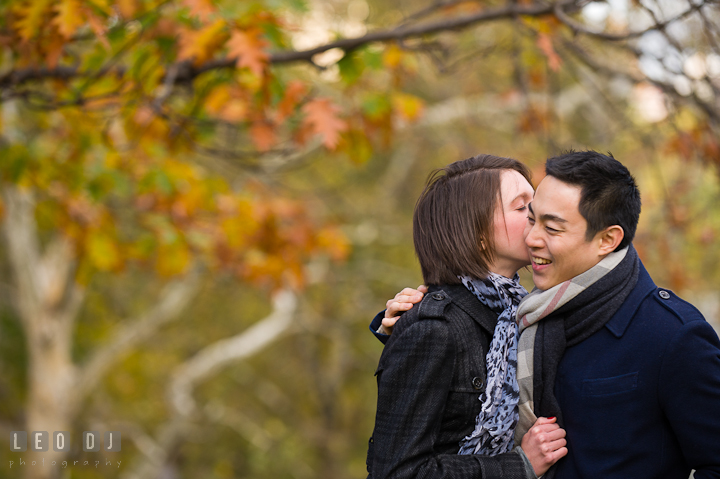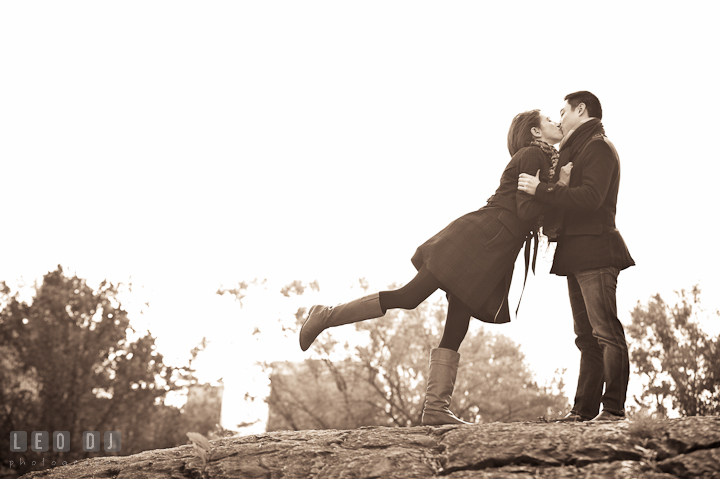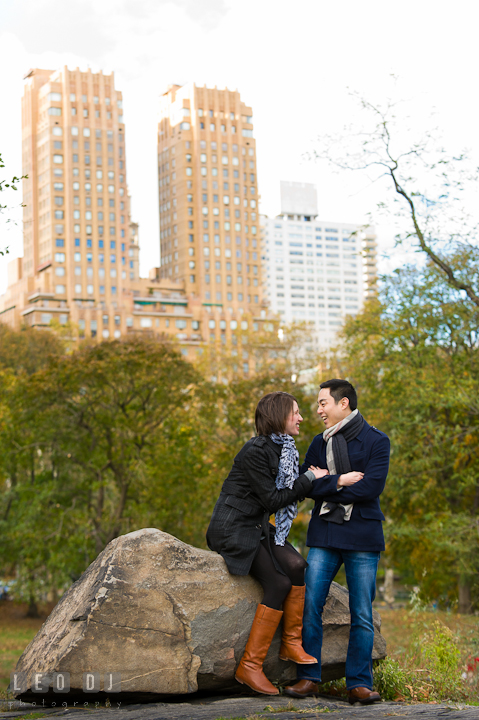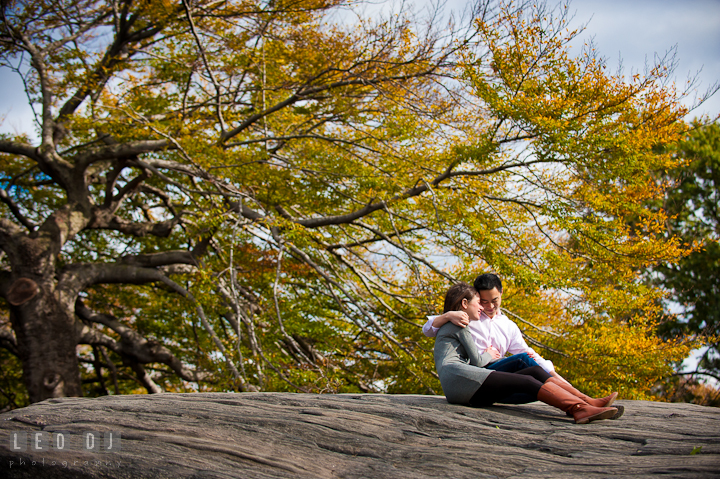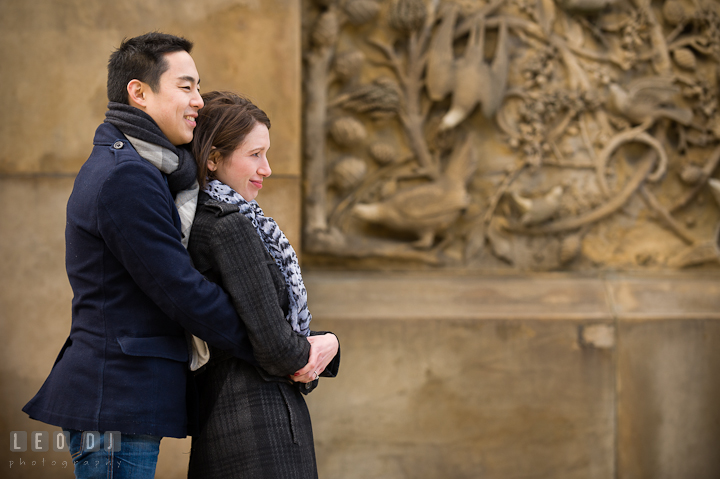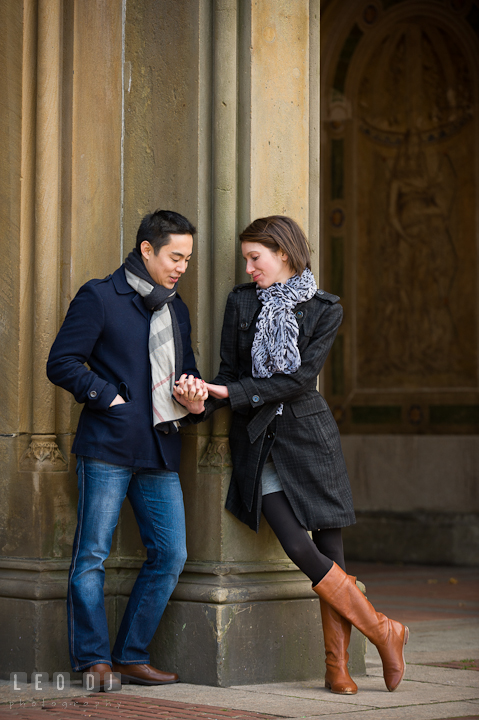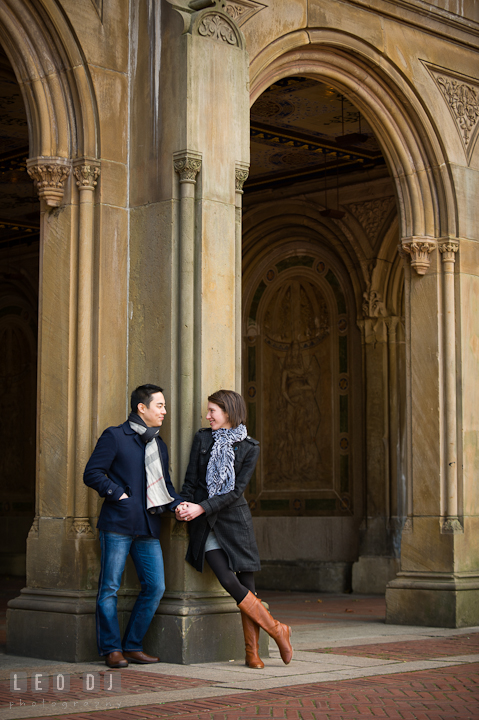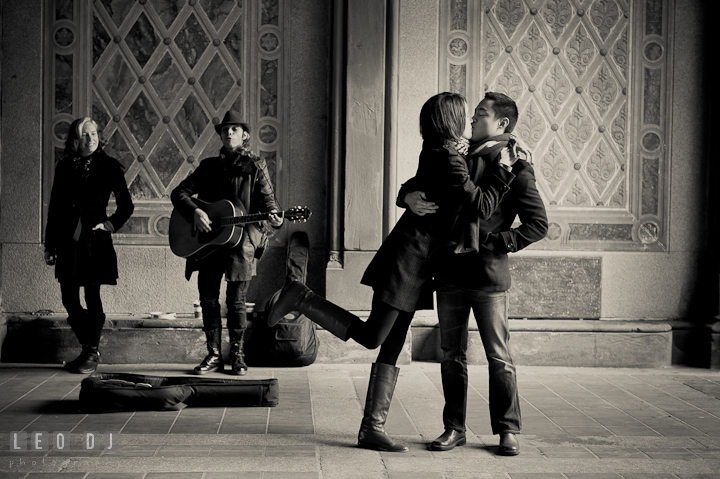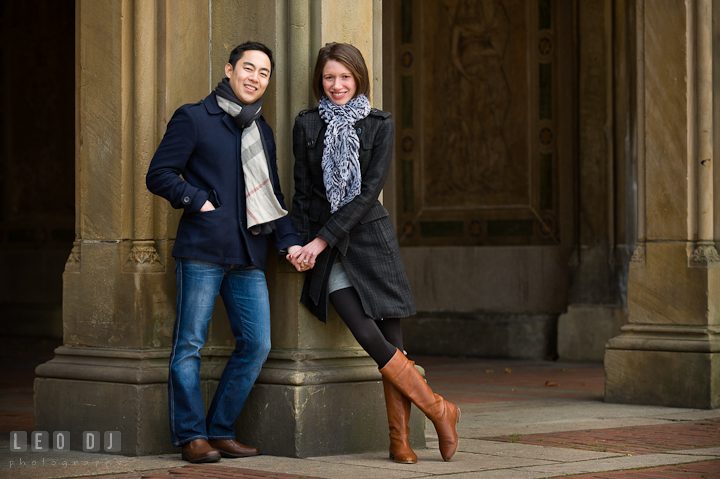 The beautiful fountain at the heart of Central Park, the Bethesda Terrace.
This was a really popular spot, so there were so many people there. "Luckily" it was not long after the storm, so there weren't as many tourists there as it normally would have.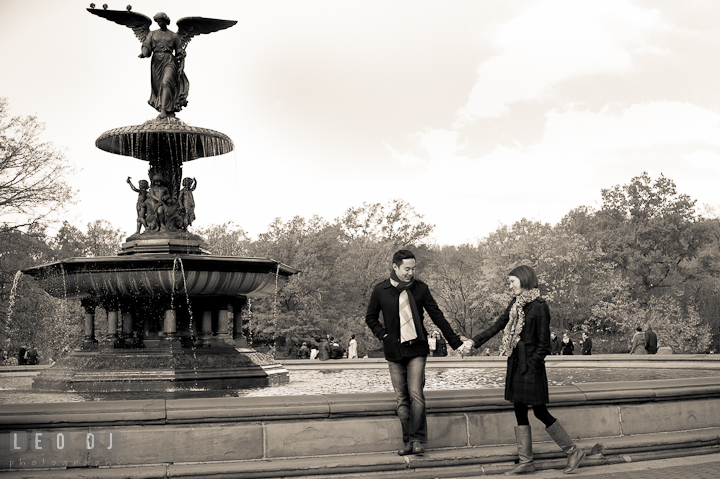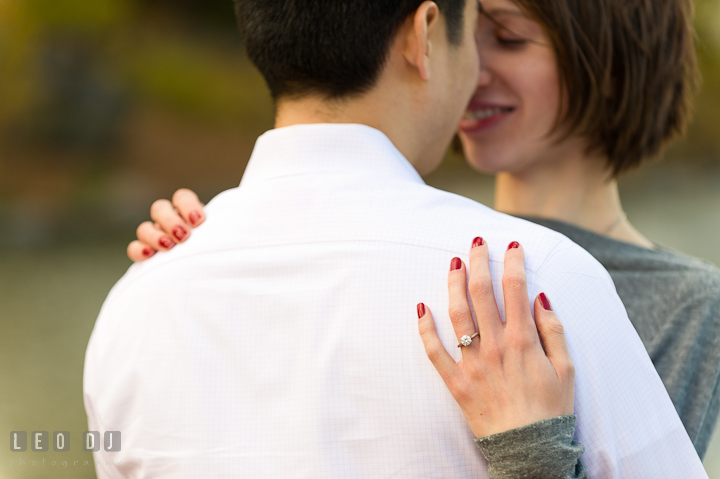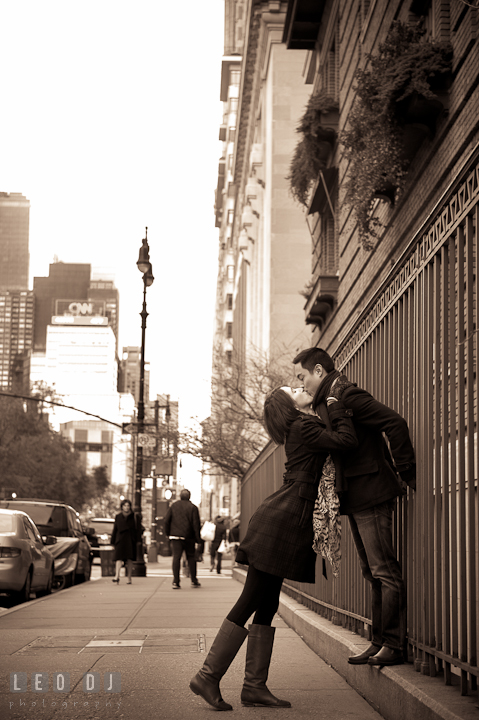 There's funny story for this shot below.
While I was taking their pictures from outside of the cupcake cafe, a stranger came up to me and ask who the couple was. With my large DSLR cameras and lenses, he thought I was a paparazzi and was taking pictures of some celebrities. I explained to him that it was an engagement photo session. It was a good over one minute long conversation with him. Finally, satisfied with the answer and convinced that the couple was not a celebrity, the guy moved on. 🙂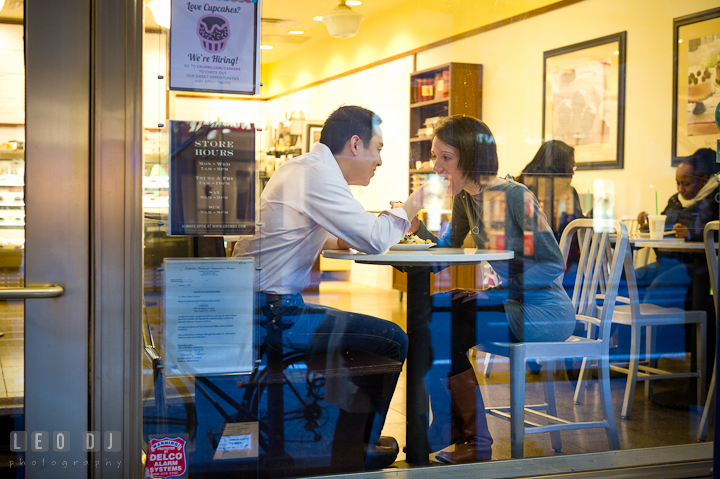 As you can see, it was still crowded at Grand Central despite the storm that hits NYC hard just few days before.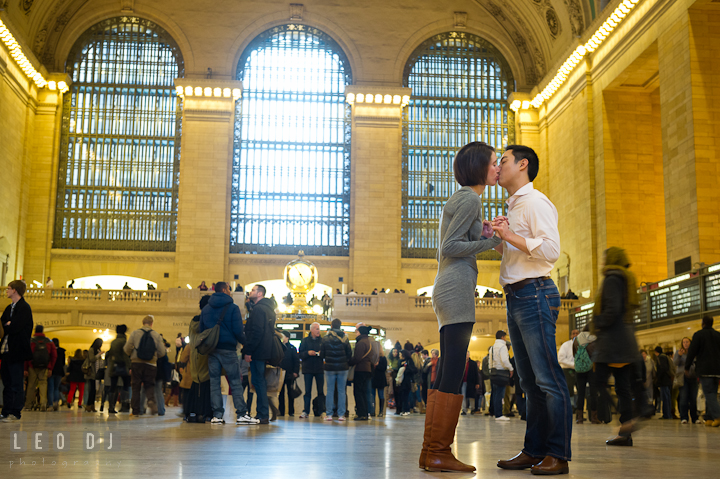 Last but not least, we went to New York's Times Square!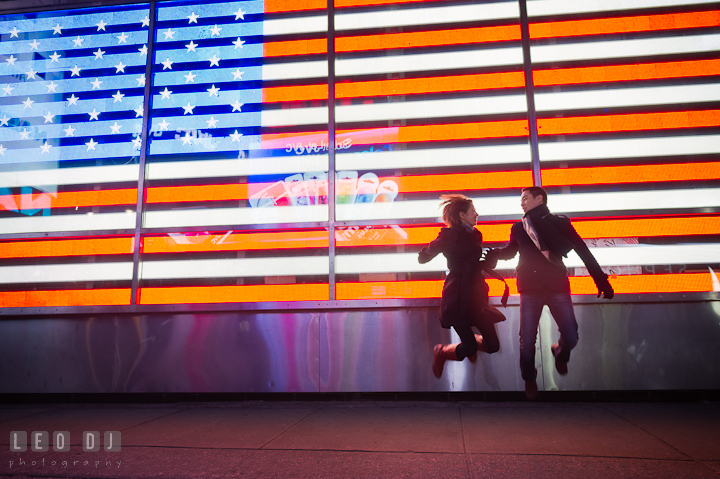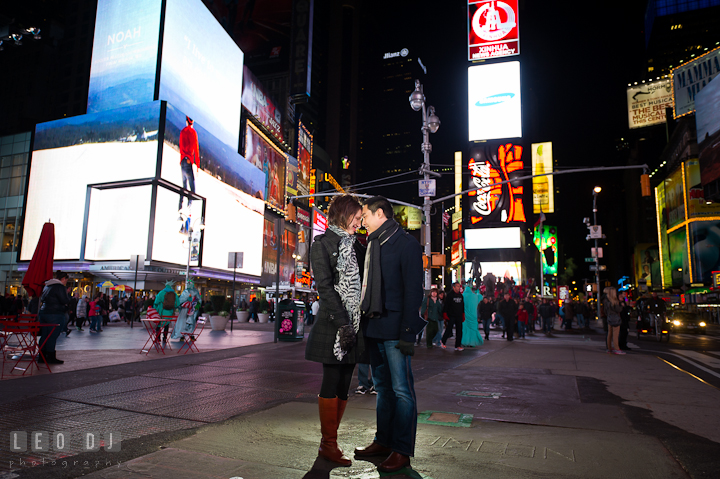 Congratulations on your engagement Jenn and Roger. Can't wait to photograph your wedding next year! 🙂
Leo Dj