Mike is a book writer and Kimmy is a dolphin trainer. Yes, that dolphin, the mammal that swims in the ocean. 🙂 Kimmy works at the National Aquarium in Baltimore.
I was surprised when Kimmy recognized the dolphin in the profile picture I used on my Facebook. It's actually a picture of my son looking at a dolphin behind the glass. Kimmy told me the dolphin's name was Maya. Wow, I'm really impressed! They all looked the same to me. Haha! 😀 Well, apparently not. She told me that each dolphin have their own characteristics. Until today, I am still impressed that Kimmy recognized the dolphin on that small picture. 🙂
Anyway, let's go back to Mike and Kimmy's story.
Kimmy and Mike met at Washington College. It was love at first sight for Mike when he saw Kimmy for the first time. It left a lasting impression for Mike. Unfortunately, that wasn't the case for Kimmy. 🙂
One day, Mike's friend told him that Kimmy was in this play and he was still looking for few more students for the cast. Mike was interested. It would be a chance for him to get close to Kimmy.
Mike's persistence finally paid off. On New Year's Eve of Kimmy's junior year, which was about two years from the first meeting, they officially began their relationship. 🙂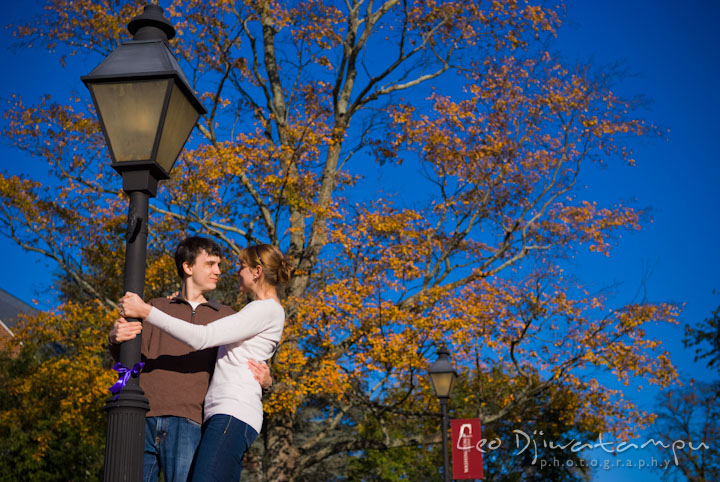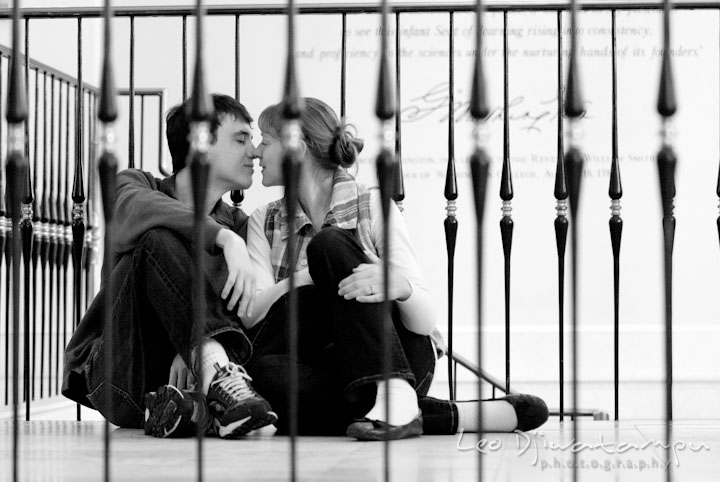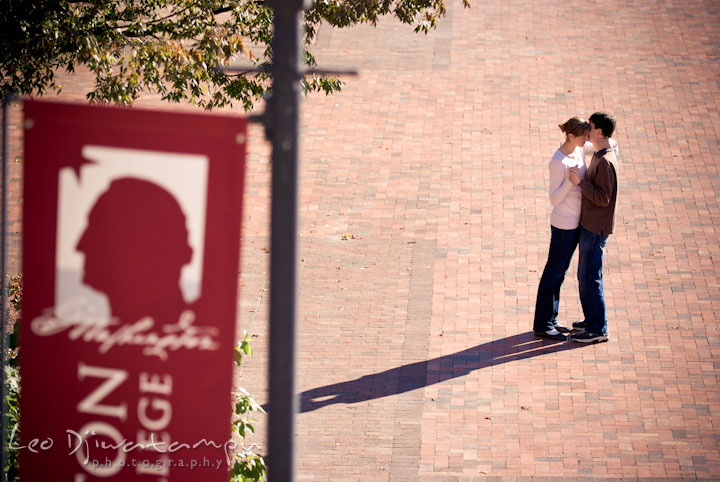 This spot has a special place in the heart of this engaged couple. One night in Fall of 2006, at 3 a.m. after a party, Kimmy and Mike danced here, just the two of them. Very romantic. 🙂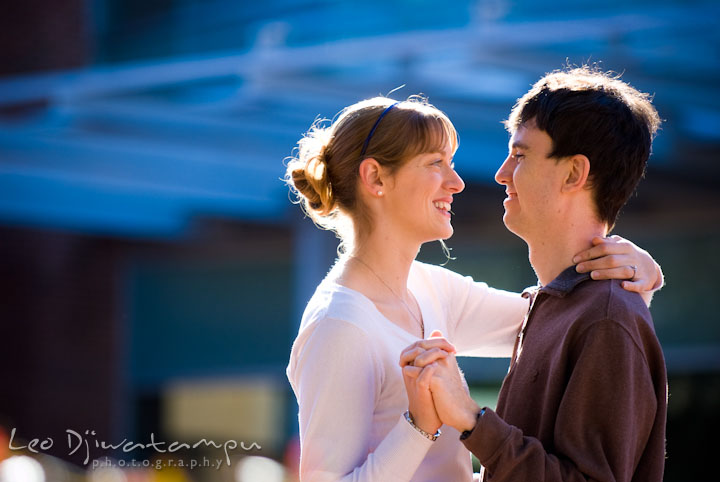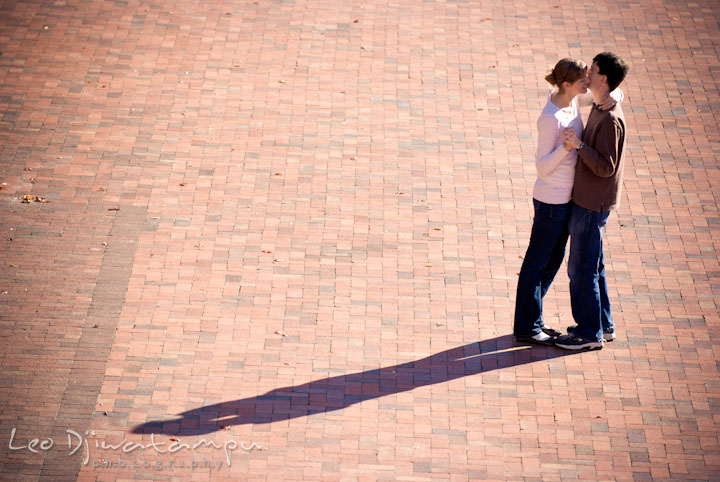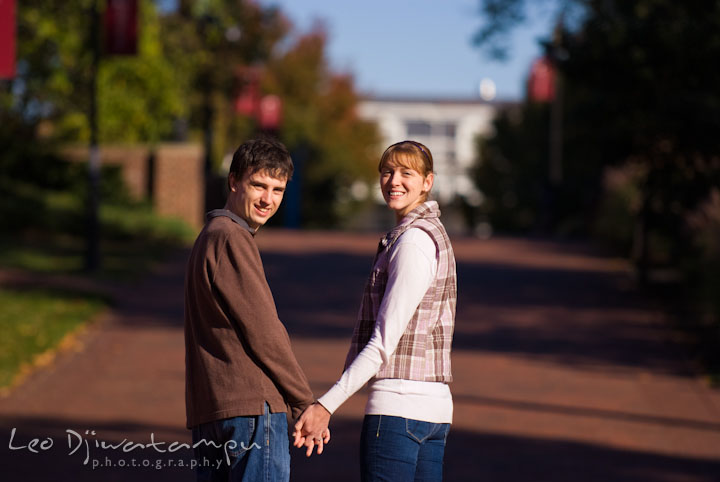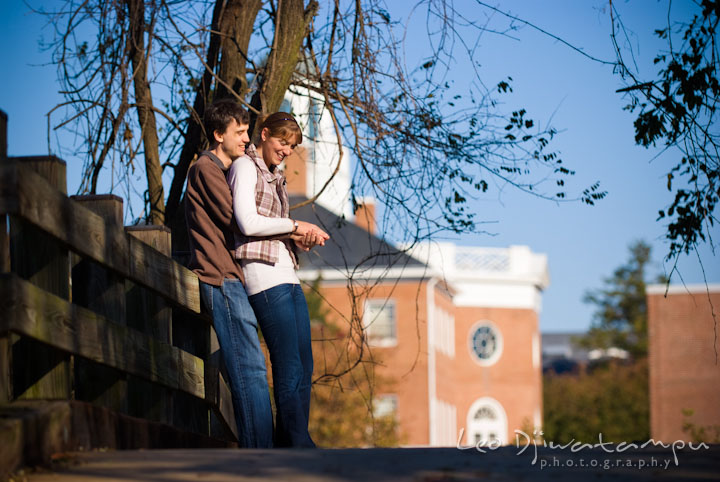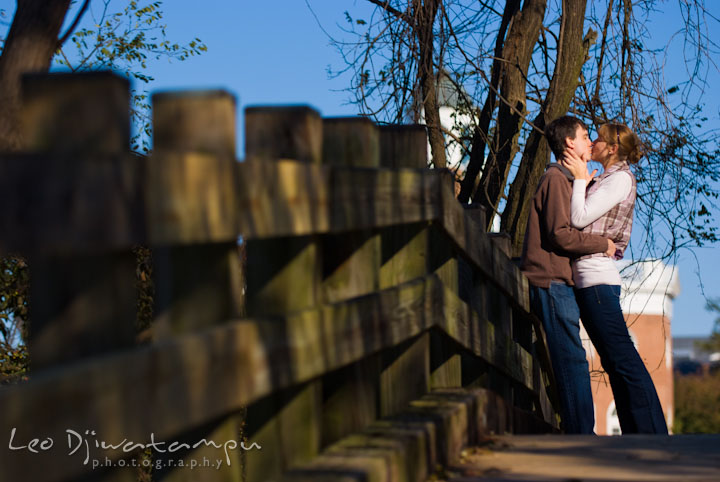 Mike popped out the engagement ring and proposed to Kimmy in July 2011. Of course Kimmy said "Yes". 🙂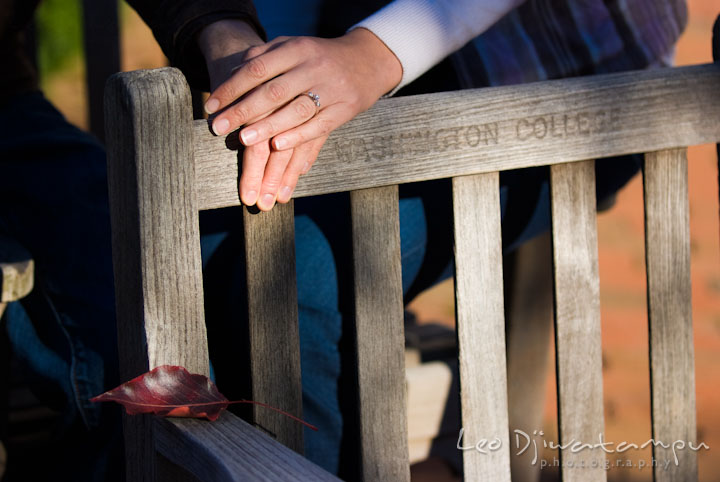 The picture that Mike and Kimmy are holding below has an interesting story. 🙂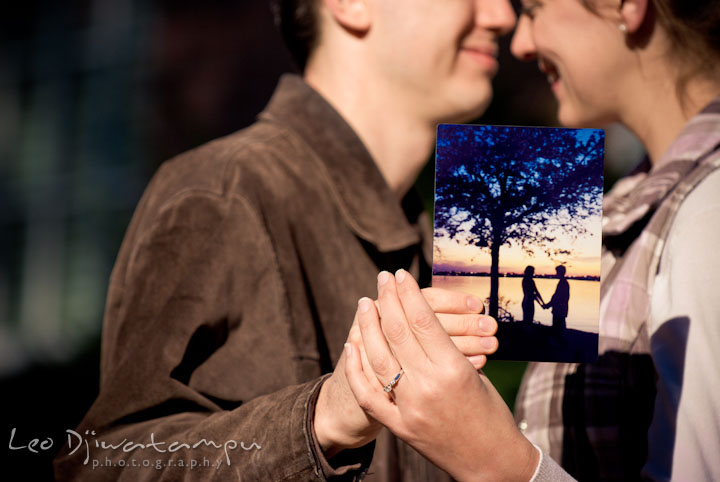 The photo was taken during a spring break in 2005 at Mike's parent's house in Vero Beach, FL. Kimmy, Mike and their friends went to this park around sunset.  Their friends who obviously knew that Mike liked Kimmy told them to go pose by this tree because they thought it would make a cute picture.  So their friends were definitely trying to set them up. 🙂
However, Kimmy told me that if she had to pinpoint a moment, that moment under the tree would be the moment when she basically fell in love with Mike.  Even though it would be almost a year before they started officially dating, that trip marked what was essentially the beginning of their relationship. What a wonderful story! 🙂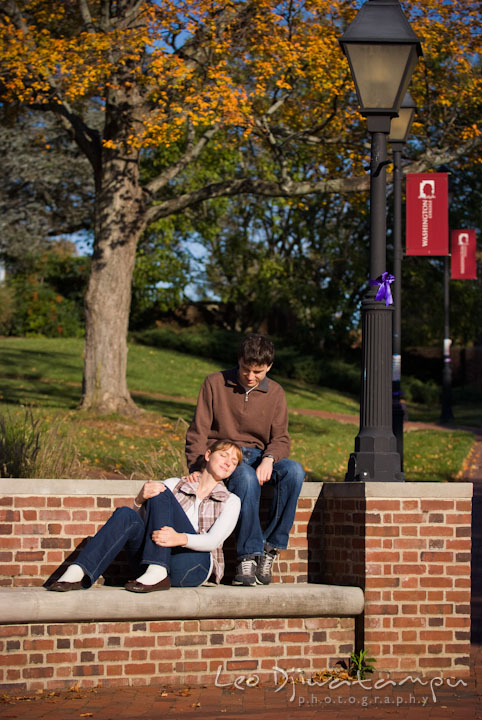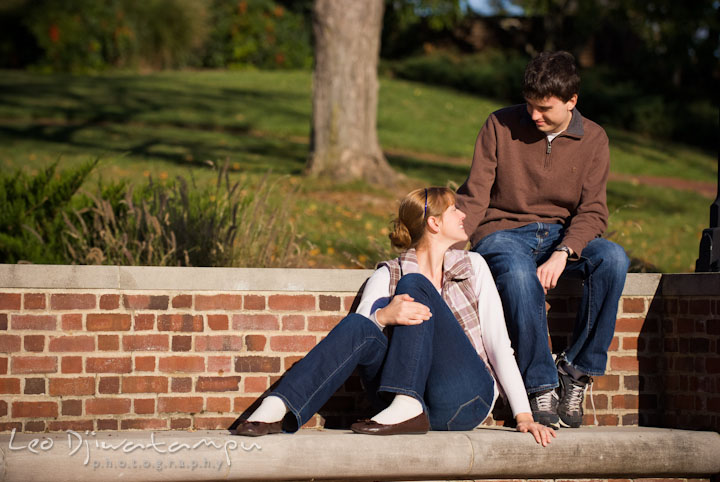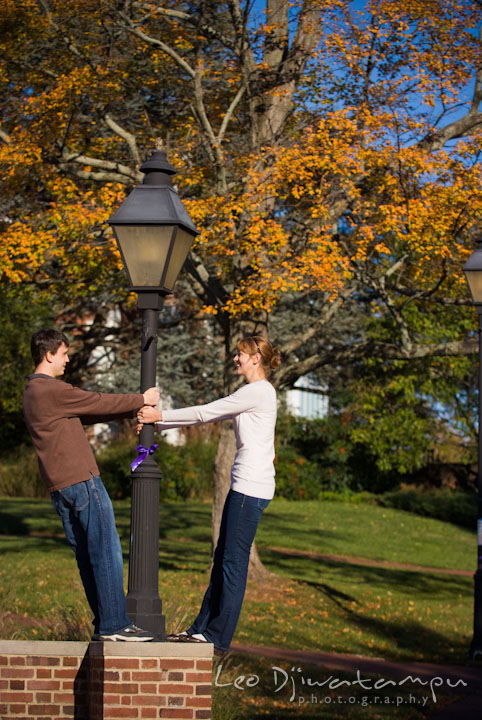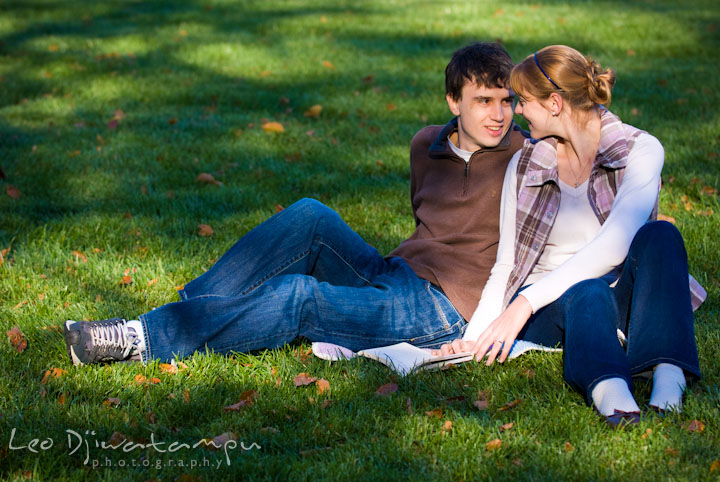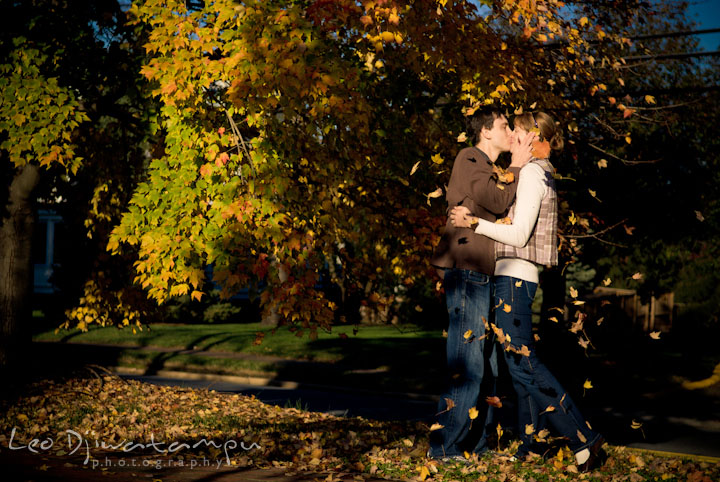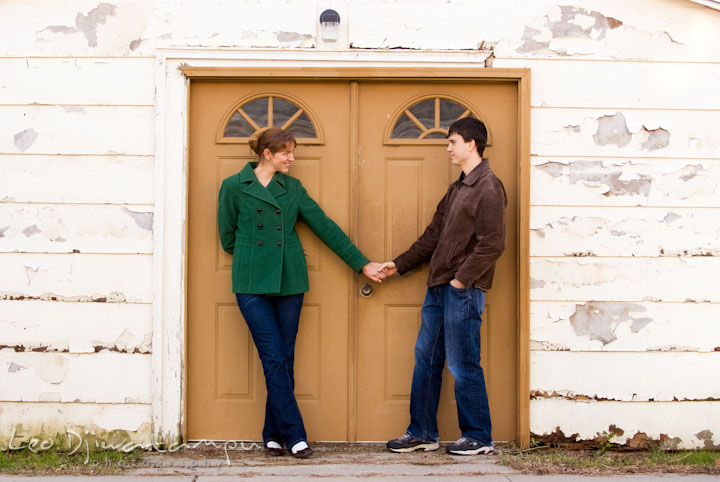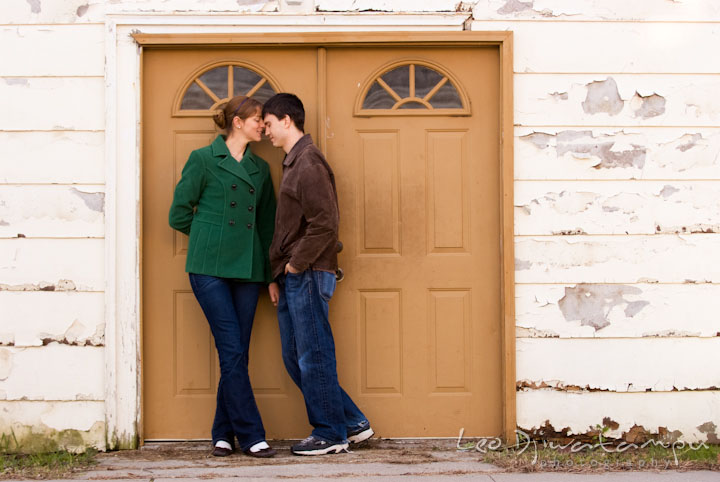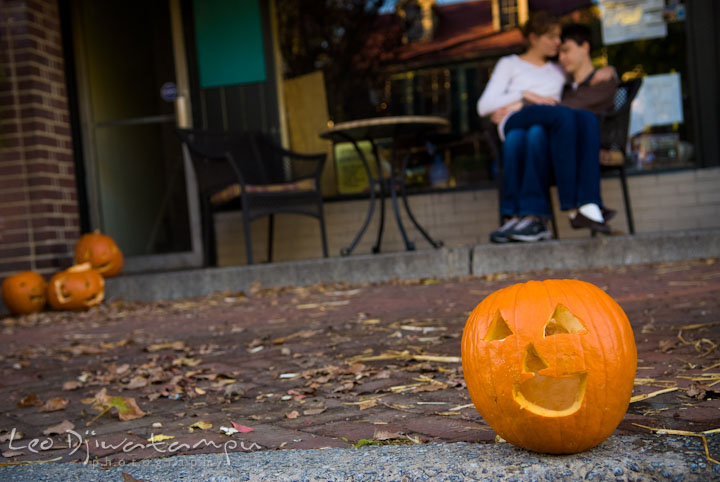 Play It Again Sam was one of the few places at Chestertown where they used to hang out together.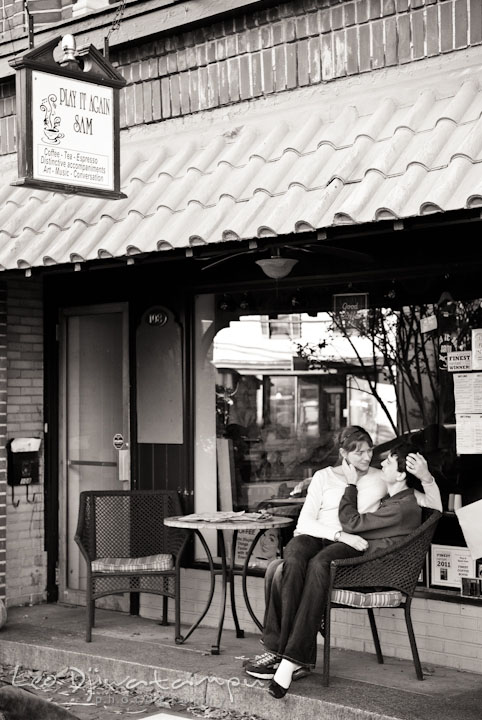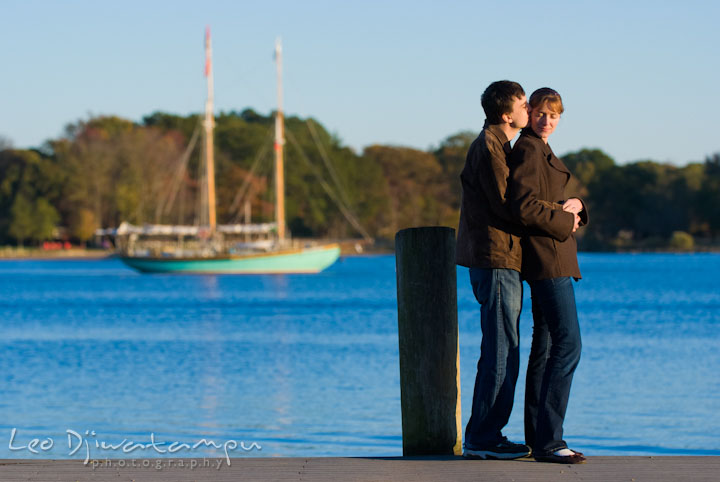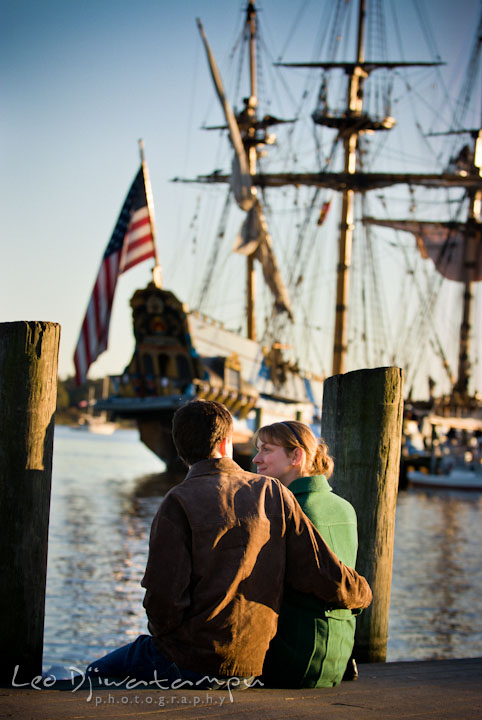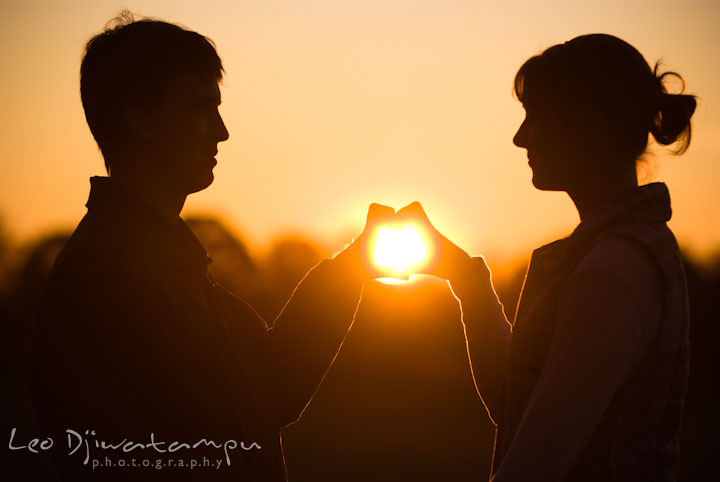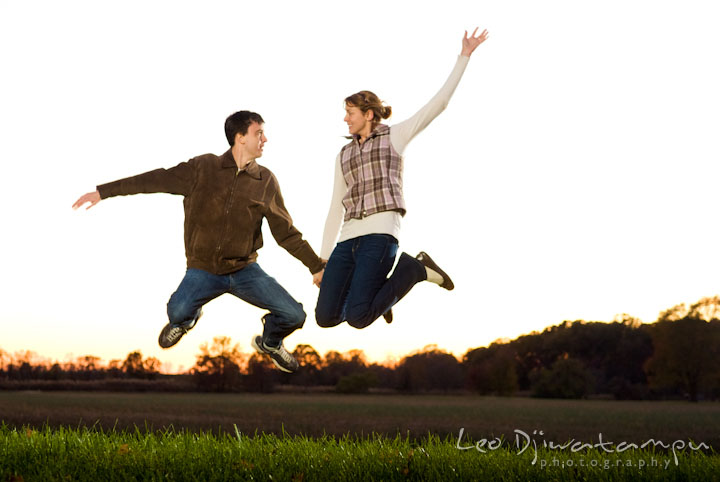 Congratulations Kimmy and Mike! I'll see you at your wedding! 🙂
Leo Dj