Nicole and Brandon met each other a long time ago.  In fact, they're high school sweethearts 🙂
That actually reminds me of someone else, well… yours truly… 🙂
Anyway, that's where Nicole and Brandon met, and they have been together ever since.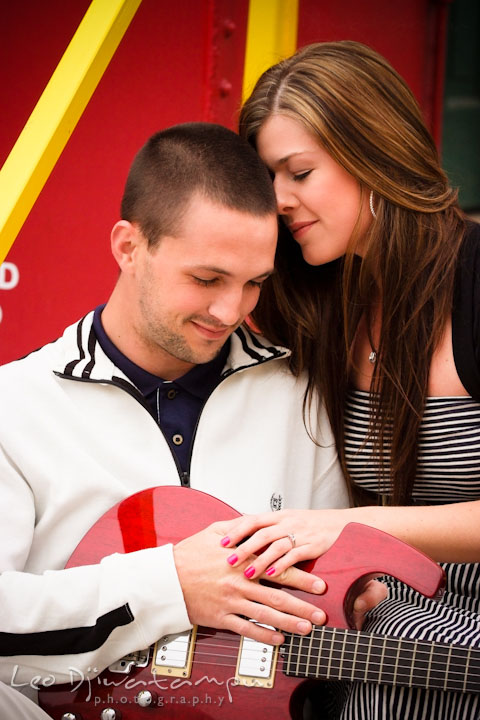 Brandon is an artist (graphic designer, painter, etc) and he plays guitar too! He is also a photographer. I always feel honored being trusted by another photographer to do their engagement and/or wedding pictures.
Nicole and Brandon wanted to do their engagement photo session with this interesting red B&O (Baltimore and Ohio) caboose and also with Brandon's red electric guitar.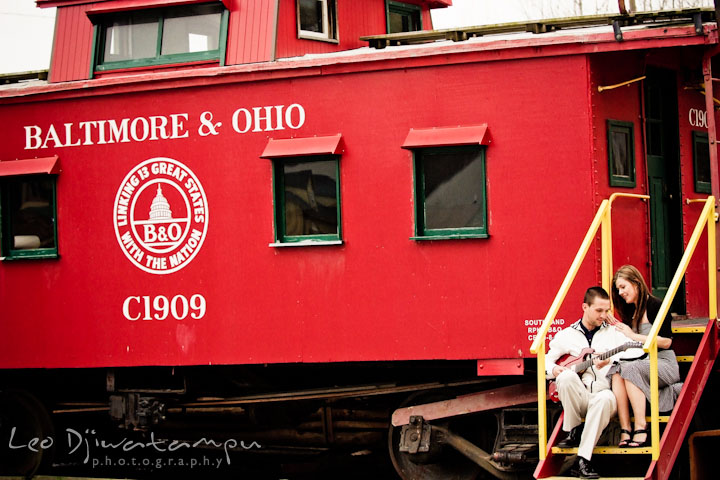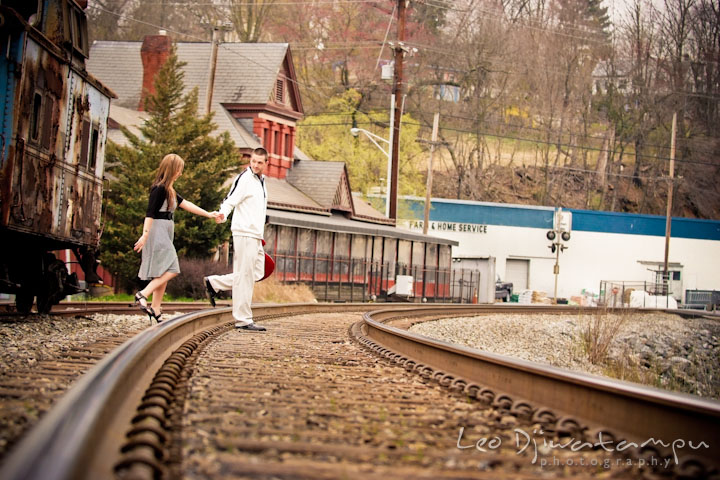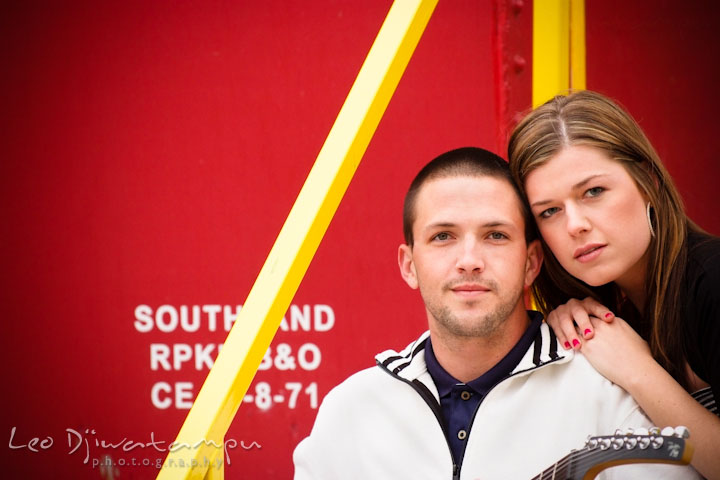 I don't know about you all, but Brandon reminds me of Eminem. Who's with me? 😀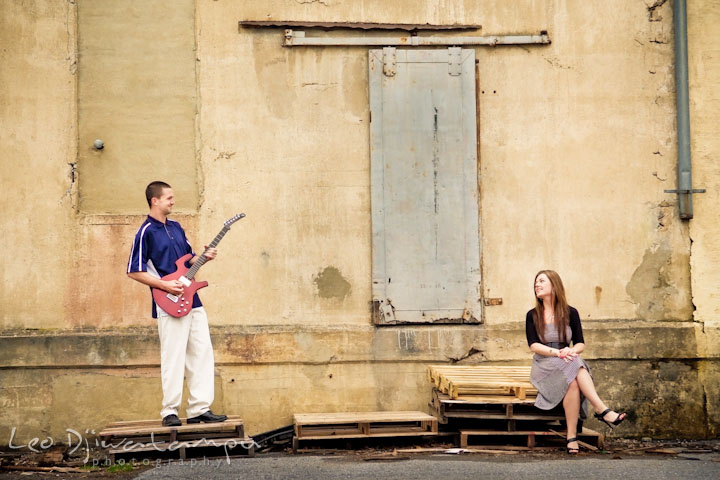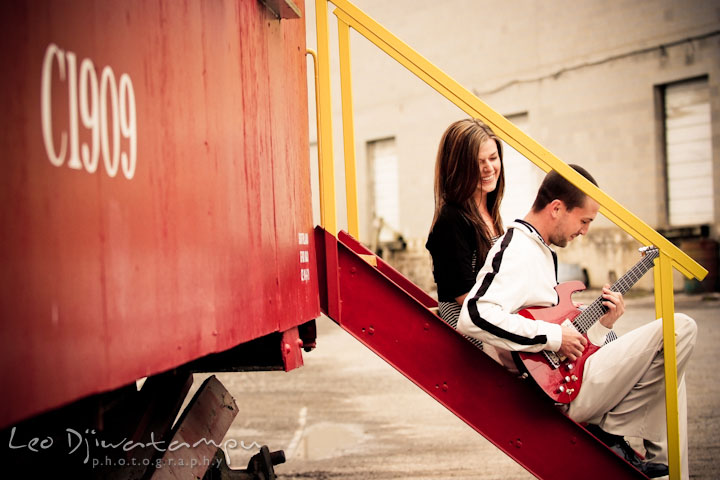 Nicole's engagement ring and Brandon's red guitar… 🙂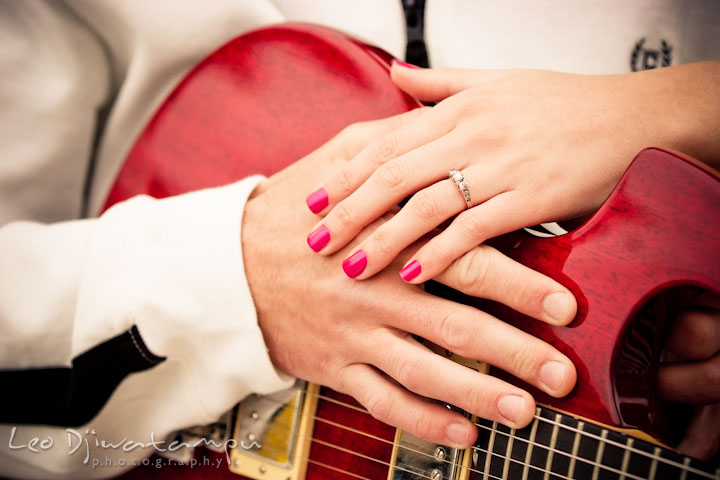 I sure love puddles… and so does my clients…
Just check out the few recent pre-wedding photo sessions. There are puddles there too! 🙂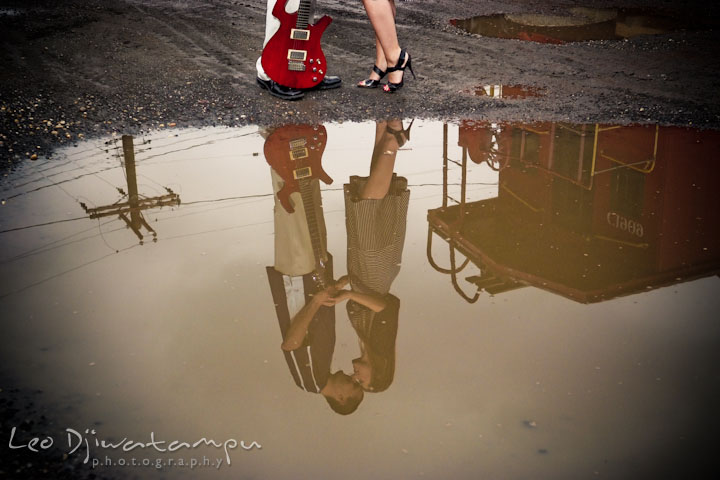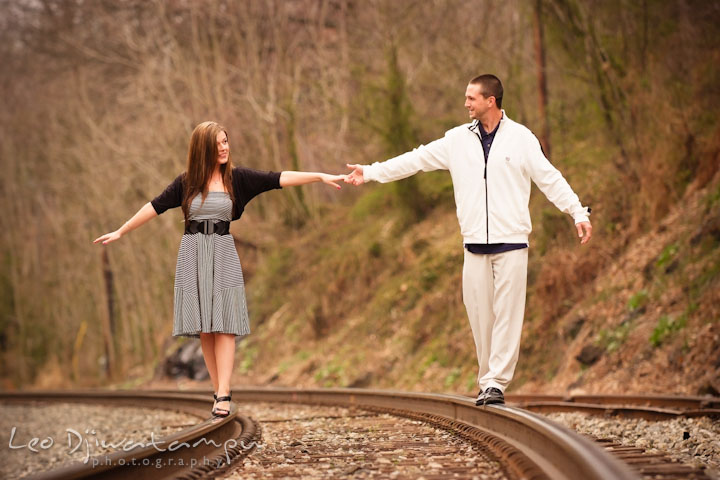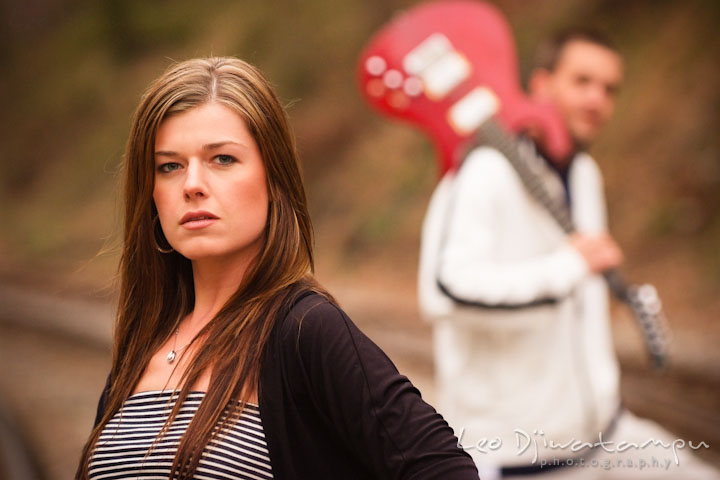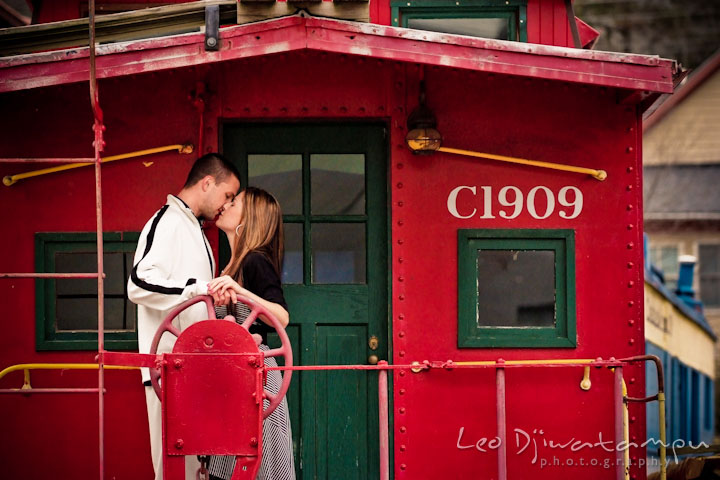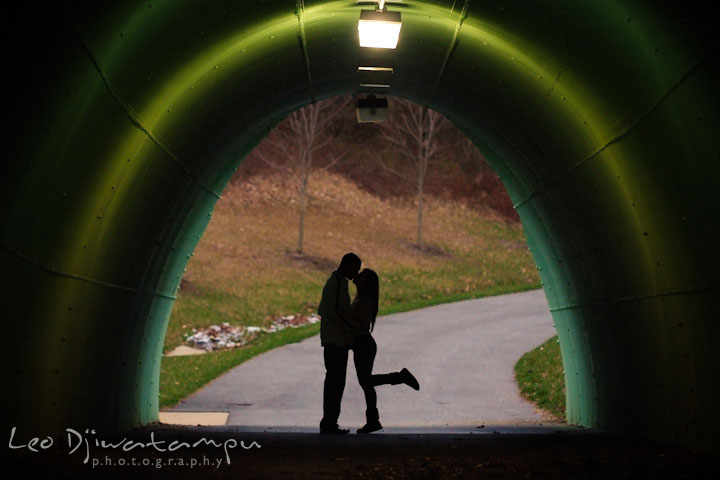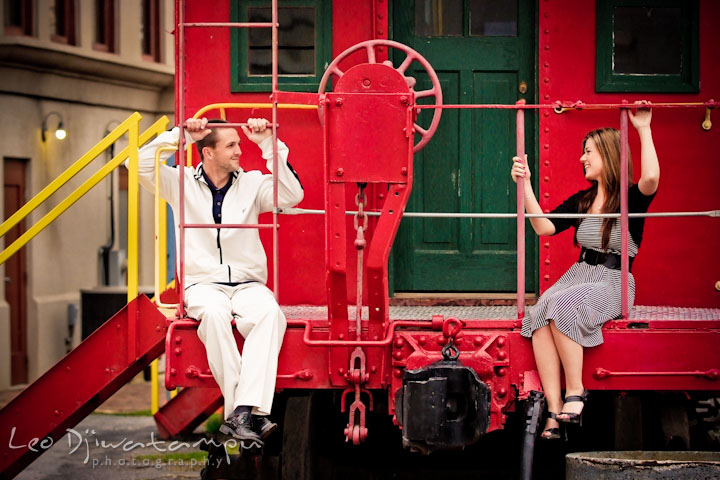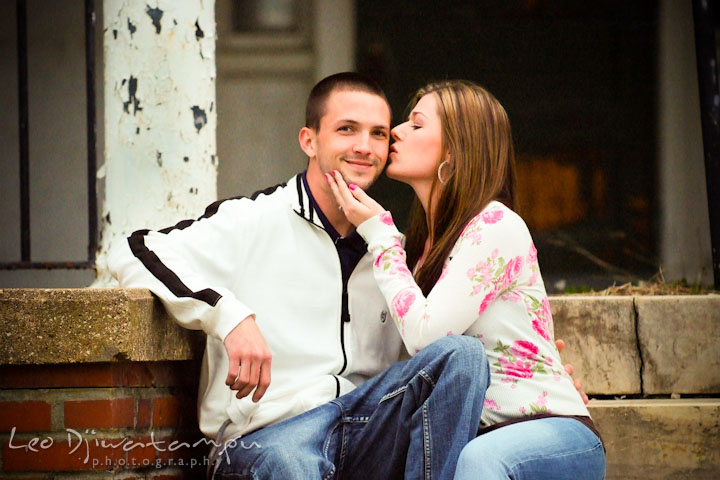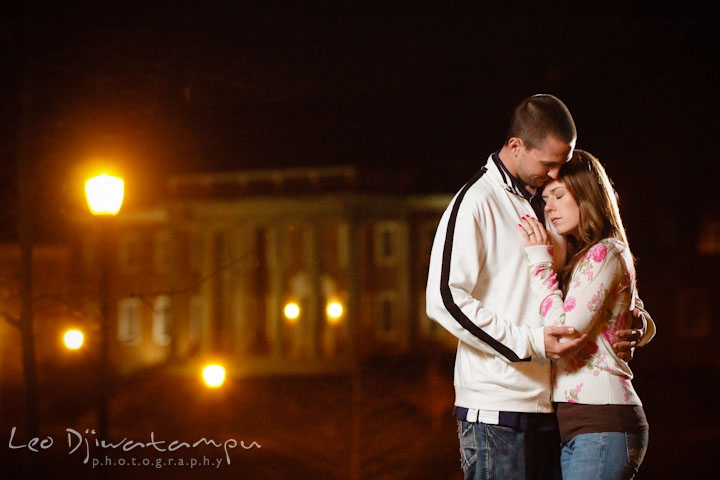 Nicole and Brandon, I had a great time spending time with and talking to both of you. You guys are awesome. 🙂
Congratulations for your engagement guys. I will see you at the wedding! 🙂
Leo Dj