Joanne and Chuck are kind, patient, and yet can be goofy sometime. At least that's my impression on our first meeting and after spending few hours with them during the engagement session. You can also see from these images below how they love and care for each other. 🙂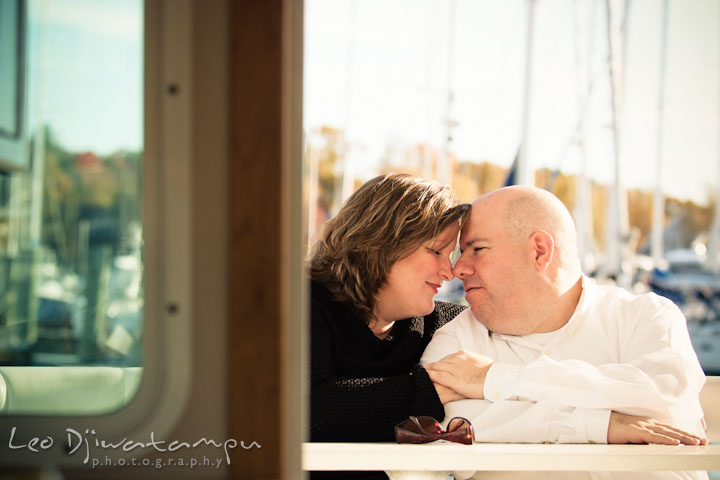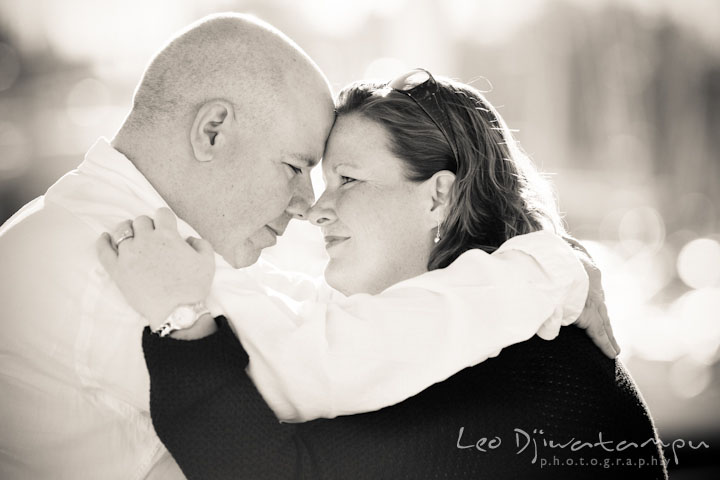 I have been getting a lot of couples that like boats and water lately. I sure don't mind though, because these things always provide interesting props and backgrounds.  🙂
Joanne and Chuck like boats and water as well. Well it's not surprising because sailing is a hobby that they both enjoyed doing together. So they wanted to do some of the pre-wedding session with these sail boats.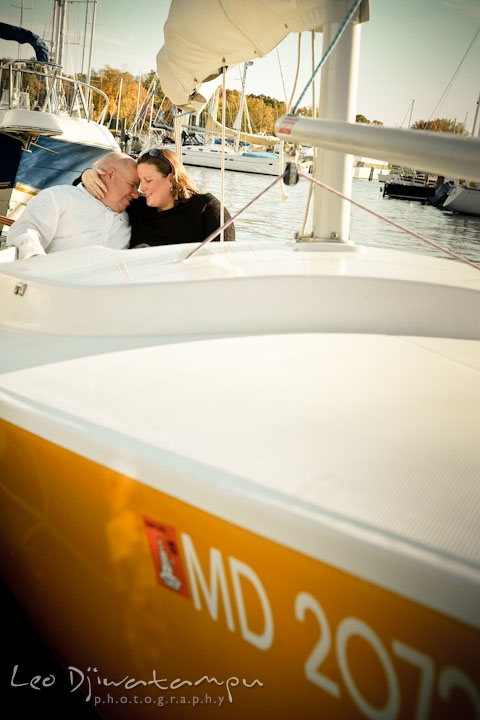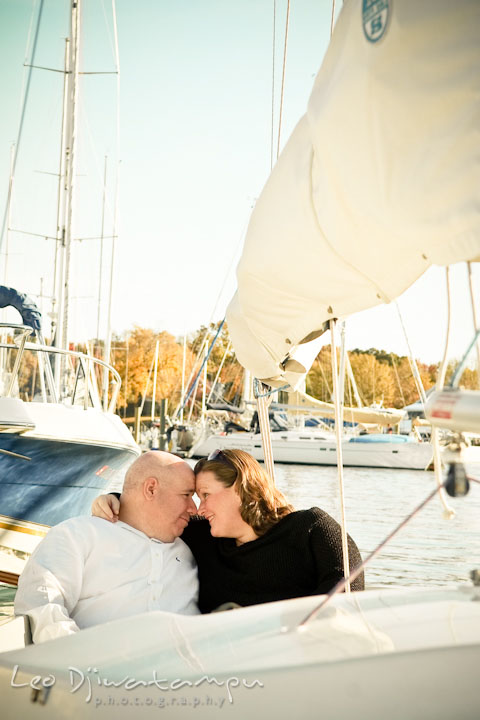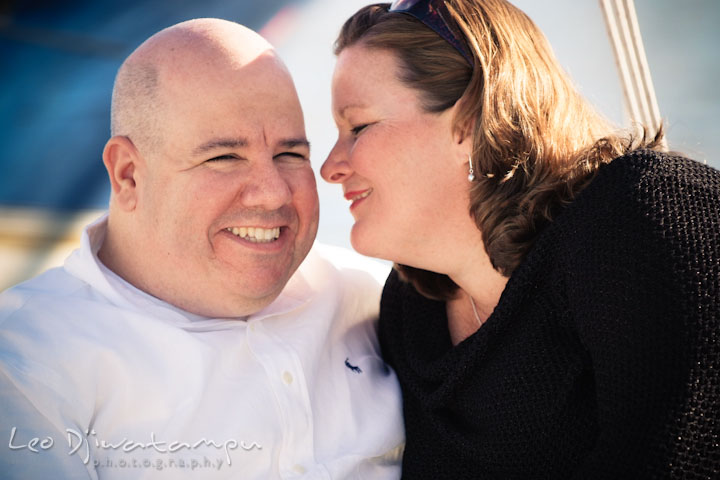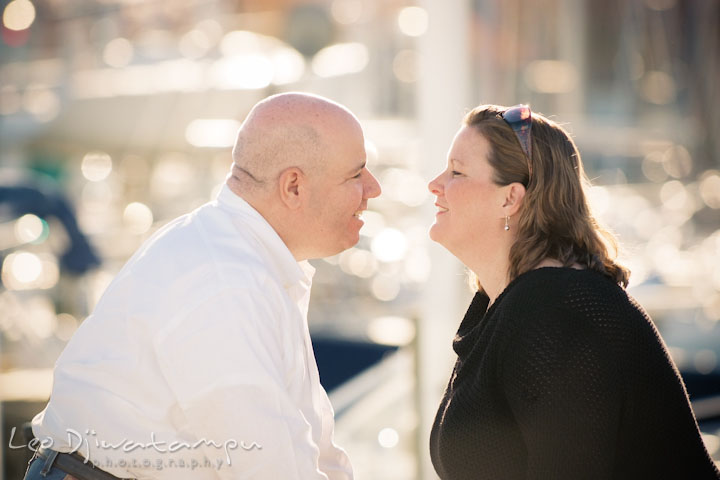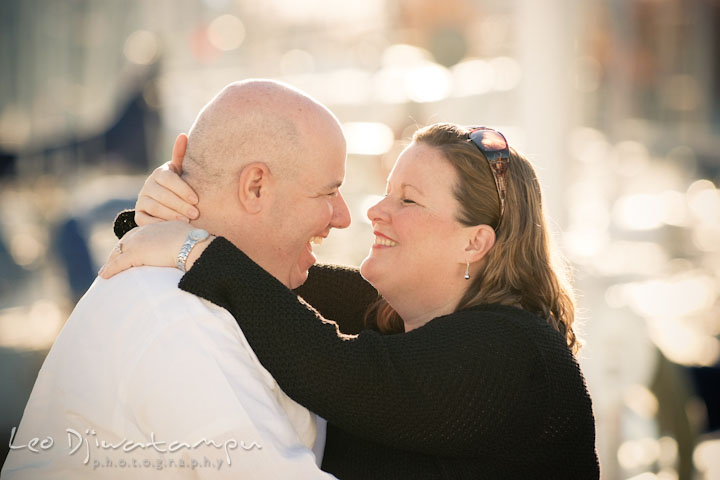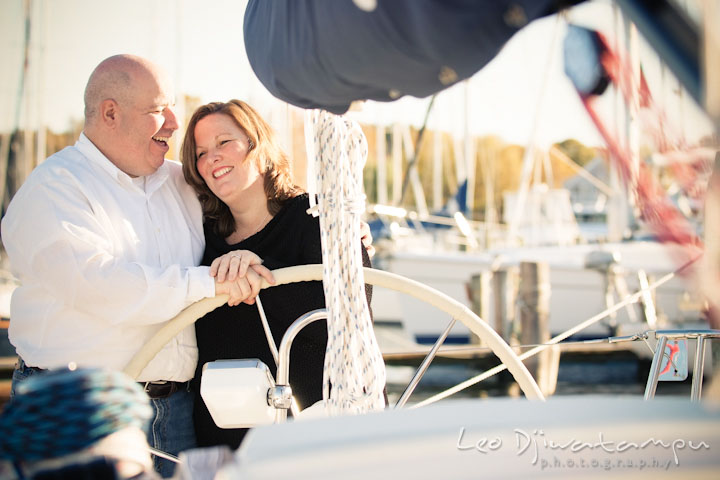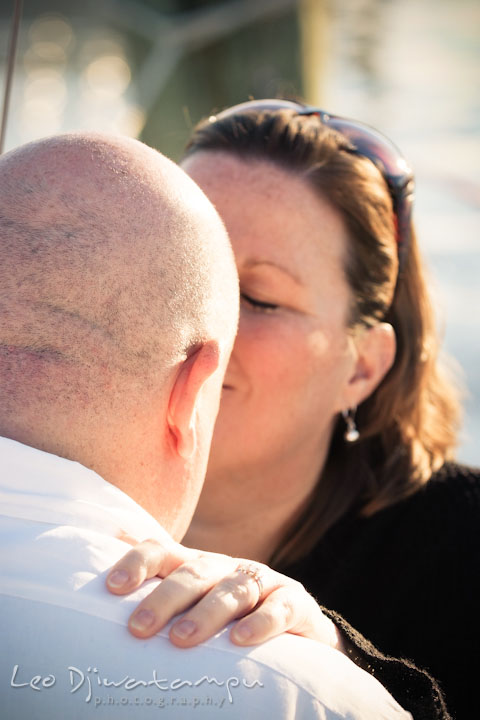 They also wanted to get some pictures at their favorite restaurant in Annapolis downtown, Aqua Terra.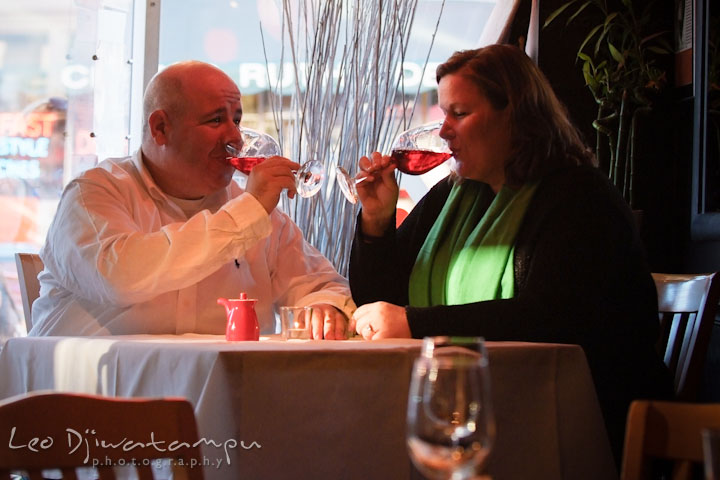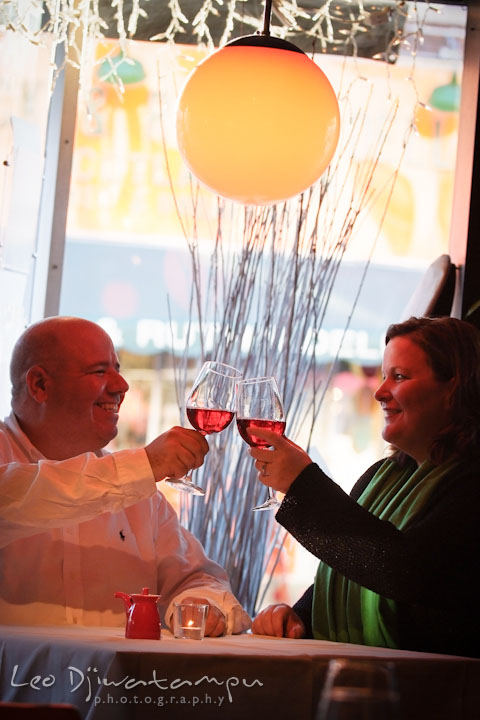 The engagement ring. 🙂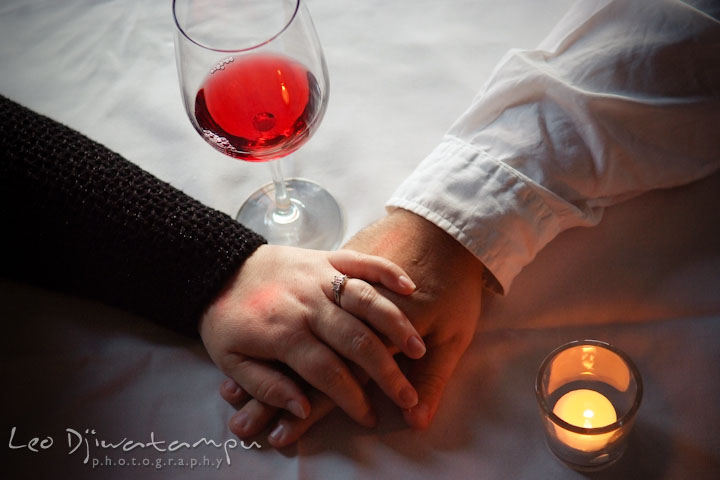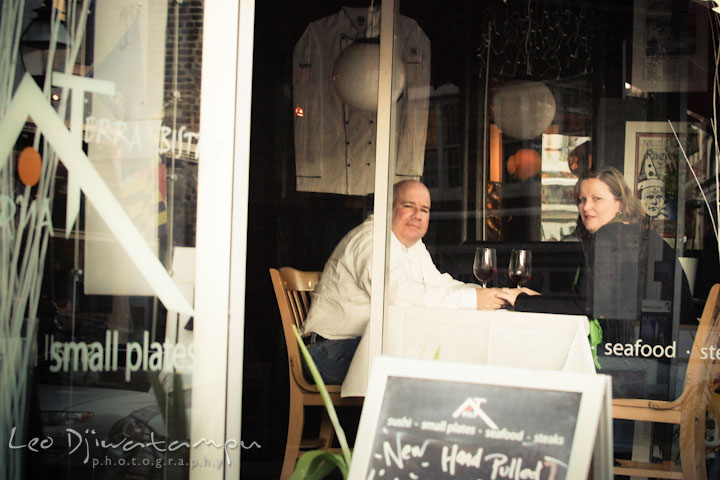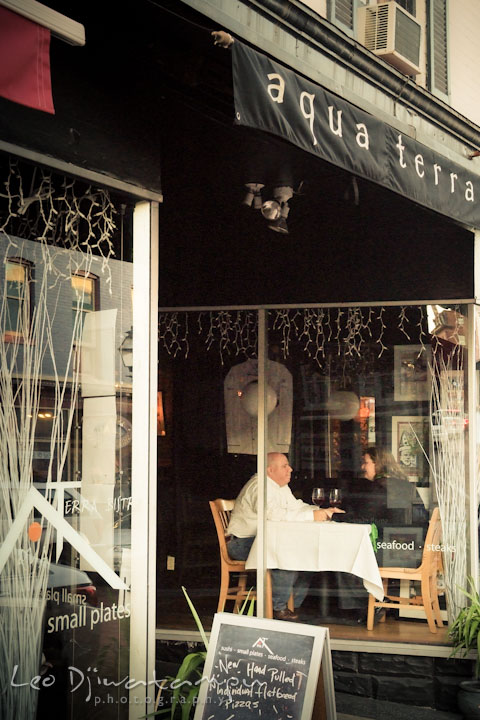 By the way, we want to thank you the staff, manager, and owner of Aqua Terra for being so accommodating and letting us use the restaurant for the engagement photo session. I heard from Joanne and Chuck that they're all really nice! Check it out: http://www.aquaterraofannapolis.com/.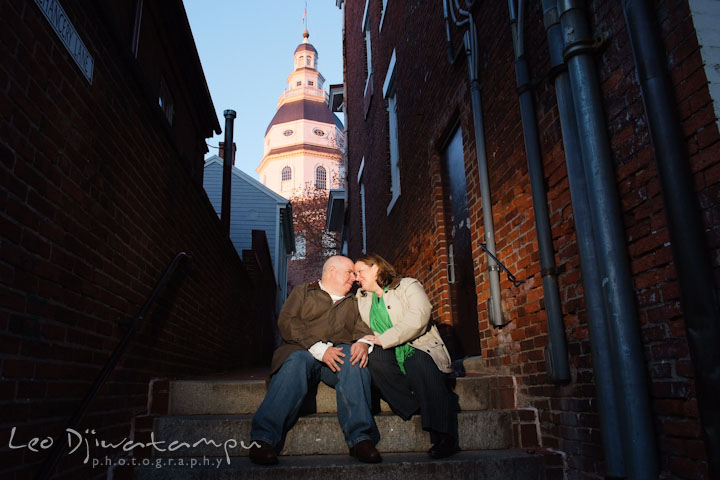 Our last stop was in this corner at the US Naval Academy. Can you guess why they choose this place? 🙂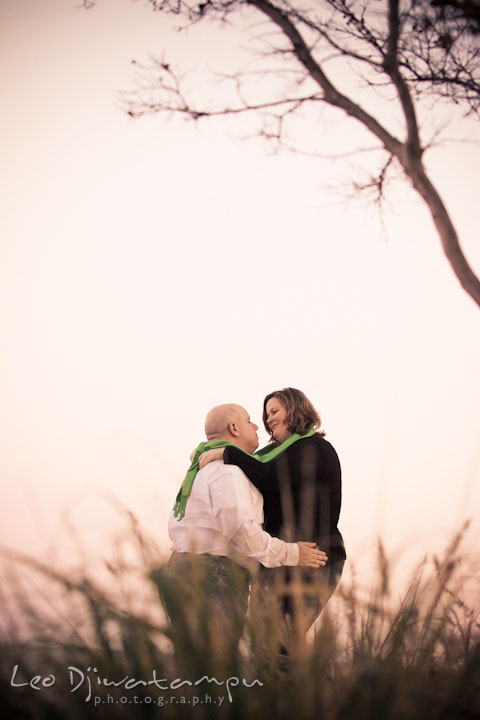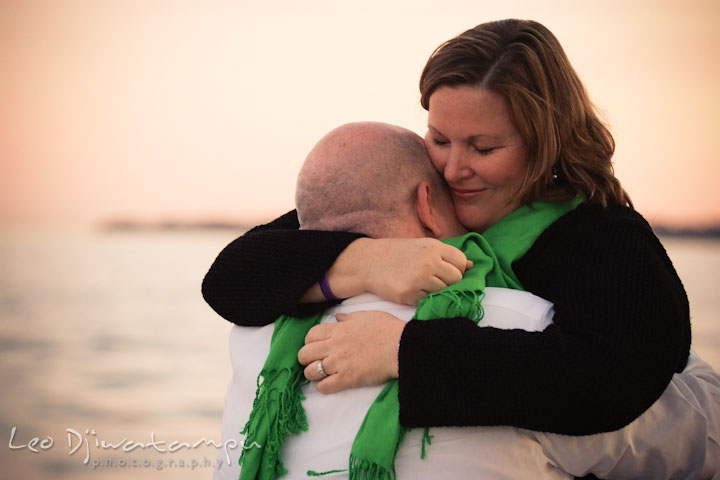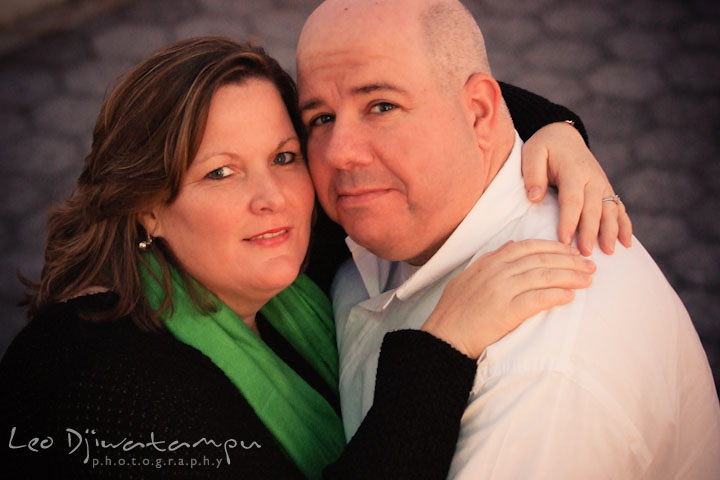 Chuck proposed to Joanne in this corner. Well actually there's a spot nearby (not seen here) where he proposed to her. So this place has a very special meaning to both of them. 🙂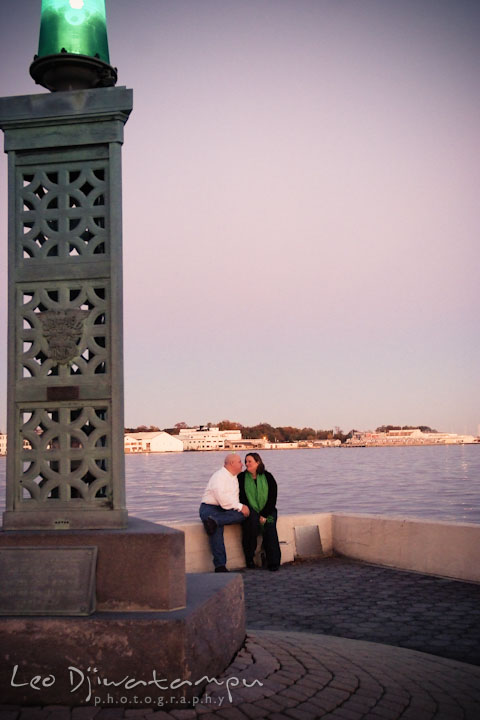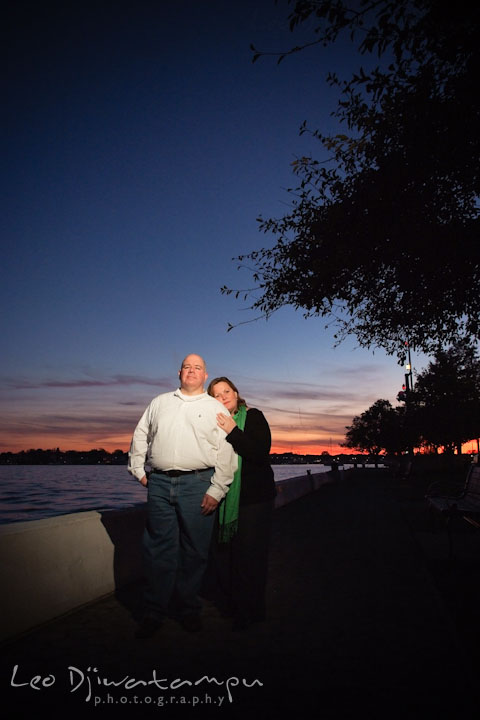 Congratulations Joanne and Chuck! I'll see you again at the wedding! 🙂
Leo Dj