Junelyn and Brad saw my portfolio on my site last year. They instantly fell in love with my style, did not want to look at any other wedding photographers, and decided to book me right away. It was love at first sight. 🙂 Don't you just fell in love with these kind of clients? Well I sure did… 🙂 They made me jump and said, "Yes!!"
They decided to do the engagement session this Spring. We were blessed to get such a perfect warm weather that afternoon. Although, it was a quite a struggle for them to get to the Eastern Shore. It took few hours for them to get here because it was during a weekday, Tuesday, and it was rush hour. Surprisingly there was a long backup at Annapolis and at the Bay Bridge too, which is not very common on a Spring weekday. Probably because it was still a spring break for few schools and probably lots of families decided to go to the beach.
Anyway, when Junelyn and Brad got here, the loved the beautiful and peaceful place and said that it made them forgot about the bad traffic they had. It was totally worth the drive for them. 🙂
I was actually sick on that day, although I was much better than the two days before, but I already made a promise. I also thought that there may not be another chance for a perfect weather where both of them can get a day off from work, so I forced myself to do it. It was worth it for me as well, as you can see from these images below. 🙂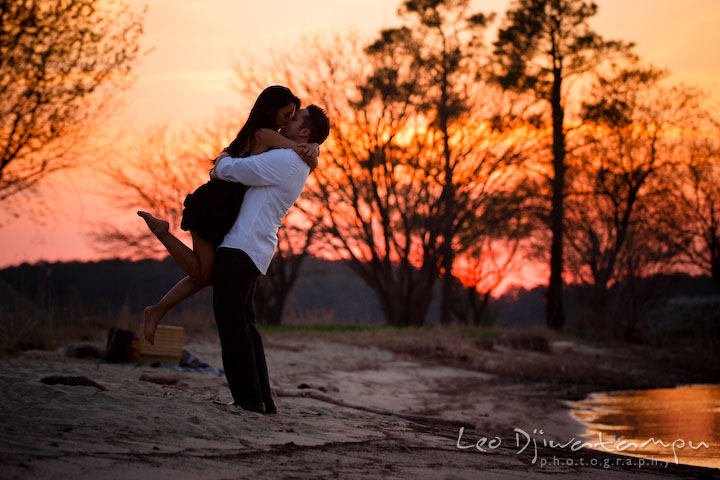 Brad likes playing guitar and both of them liked the idea of having a little picnic on the beach and play guitar while doing the engagement photography session. So they brought a wine, a couple of wine glasses, an apple, a cute picnic basket, and a blanket. 🙂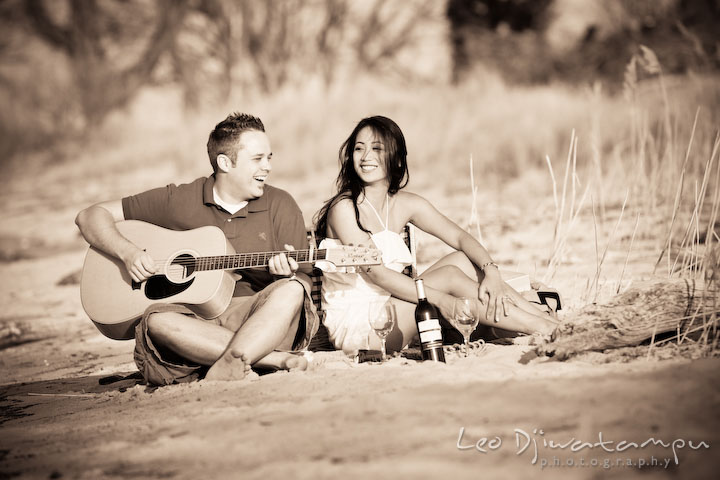 Two hearts… in love… 🙂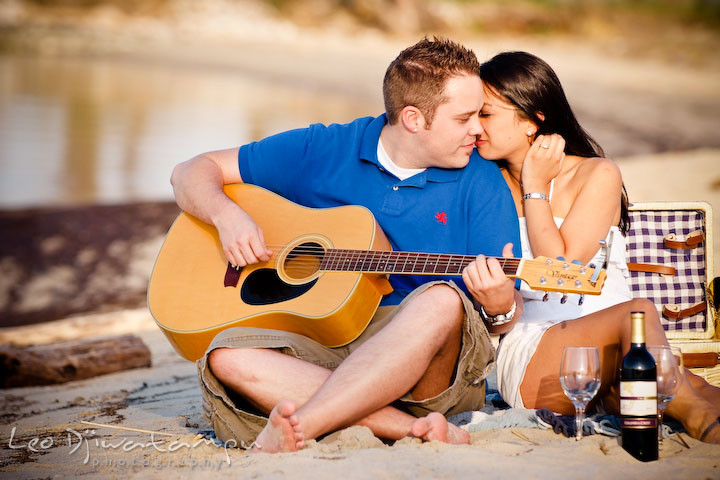 The stuff they brought…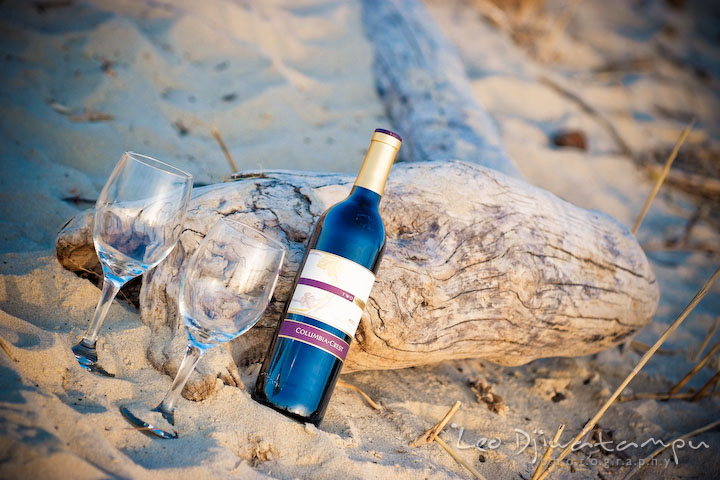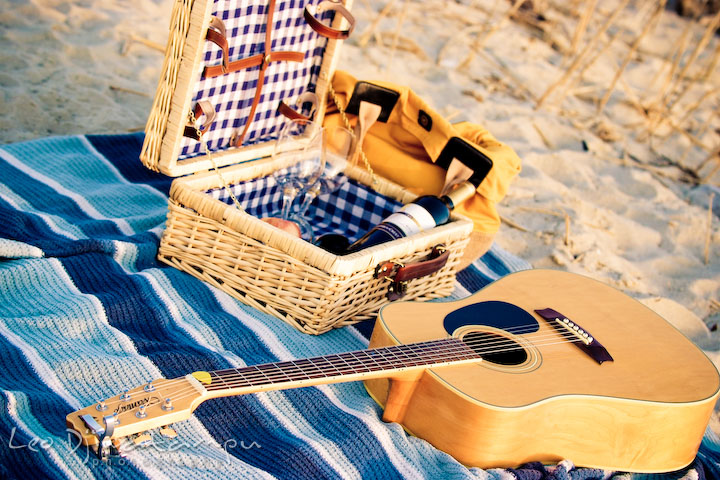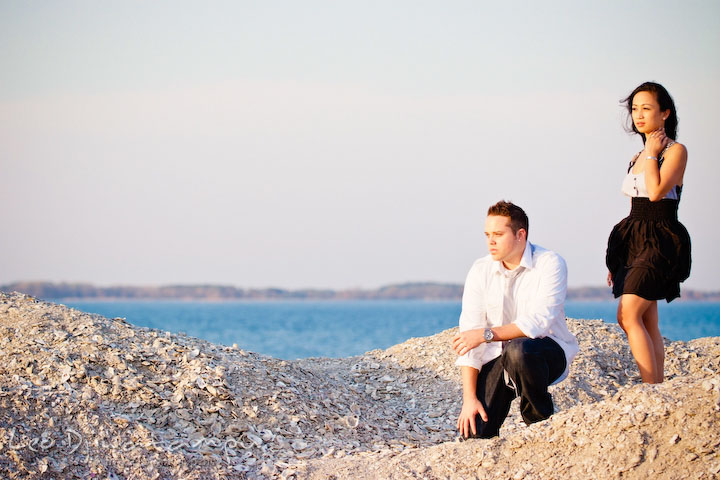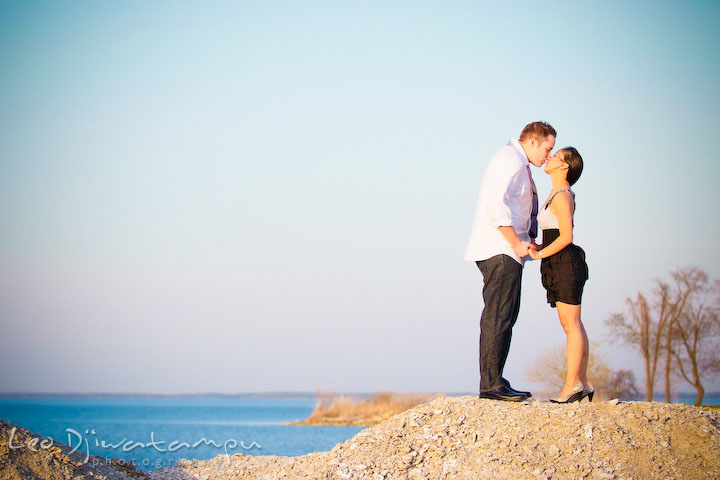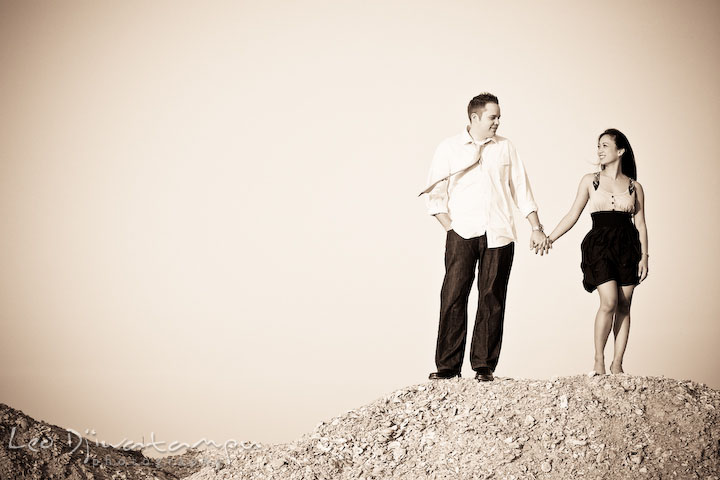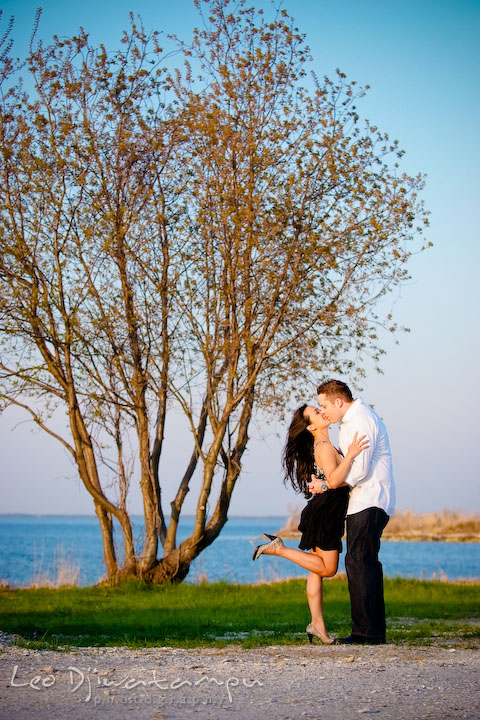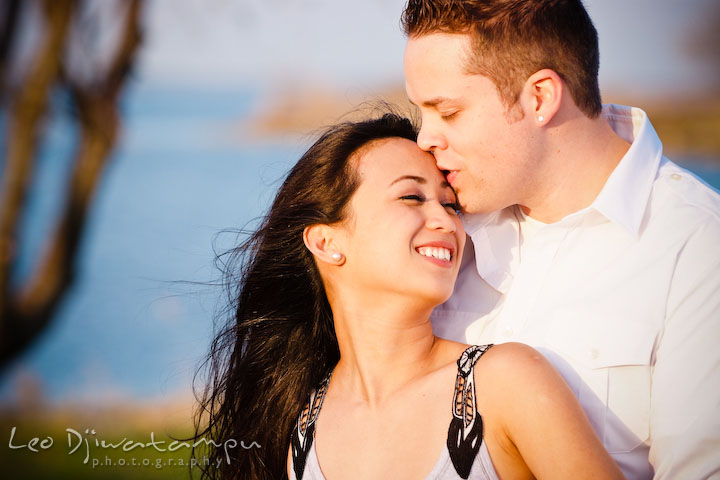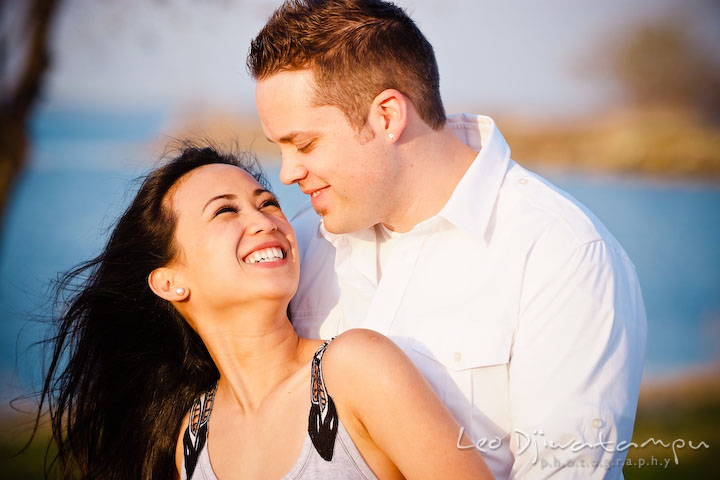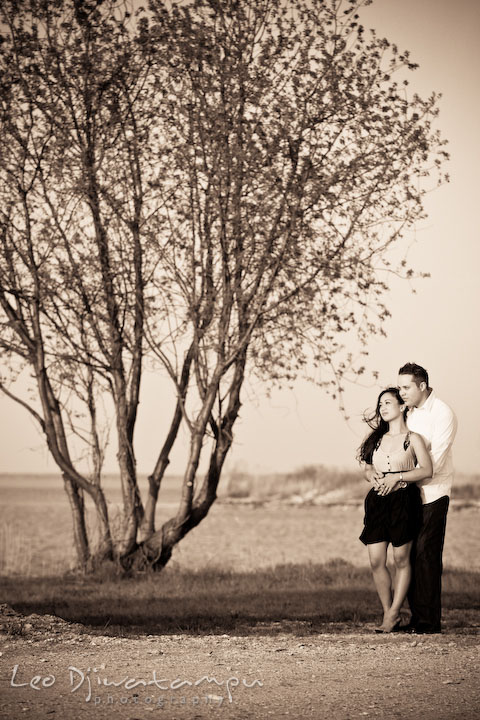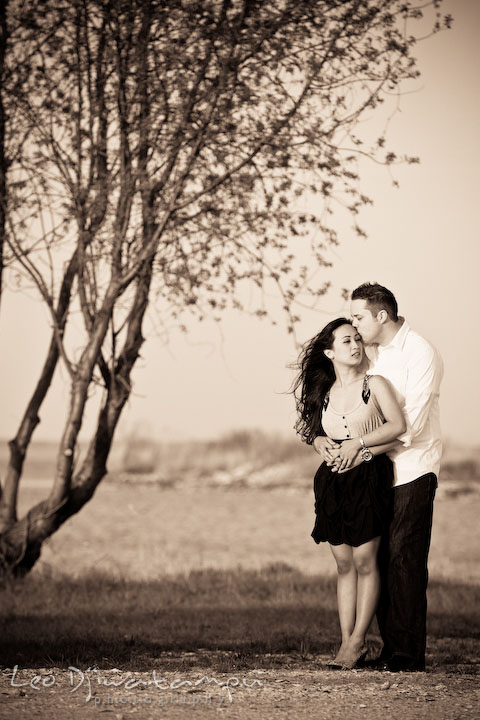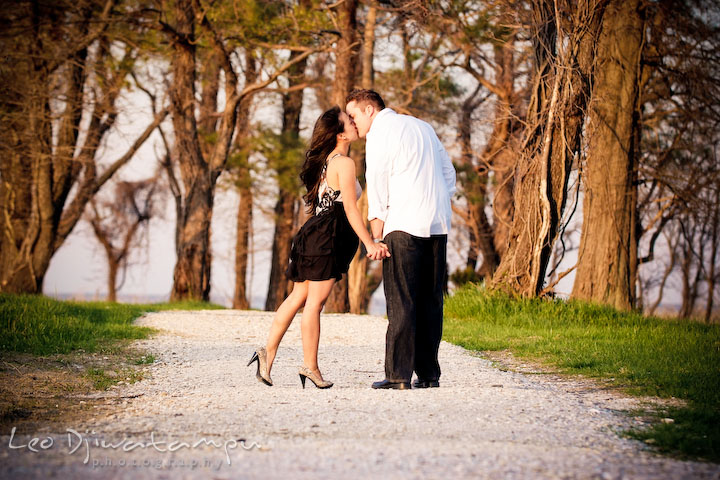 Enjoying the calm water with the sunset.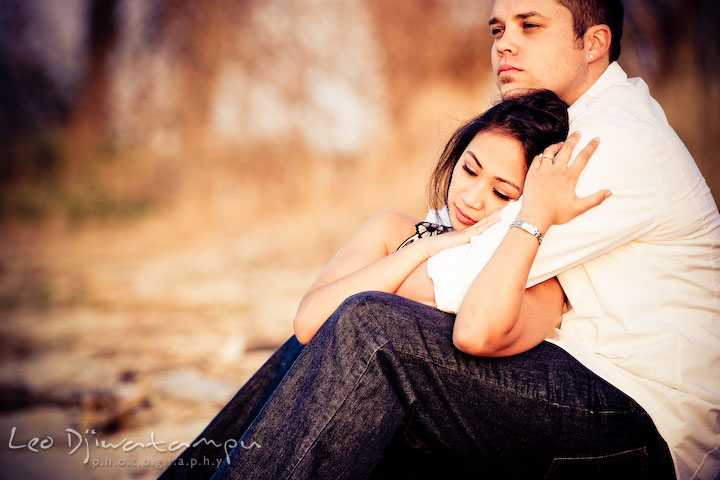 Wooo…!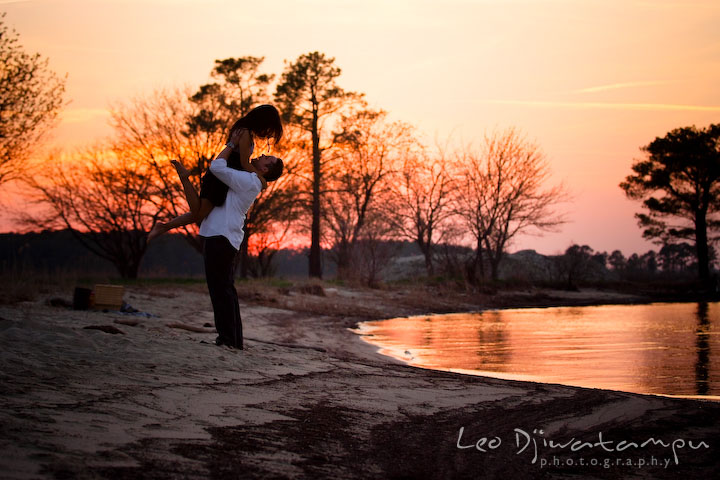 Congratulations on your engagement Junelyn and Brad! I look forward to do your wedding photography. 🙂
Leo Dj