One day, back in July, I got a phone call from a family in Washington DC who planned to have a birthday party and a family reunion at Tilghman Island, Eastern Shore Maryland.
They found me through Google and called me. After talking on the phone and discussed with the rest of the family, they thought that I would be the perfect photographer for the day to document the event.  They liked the fact that I have a child also and thus would be able to handle children. 🙂
Four beautiful girls…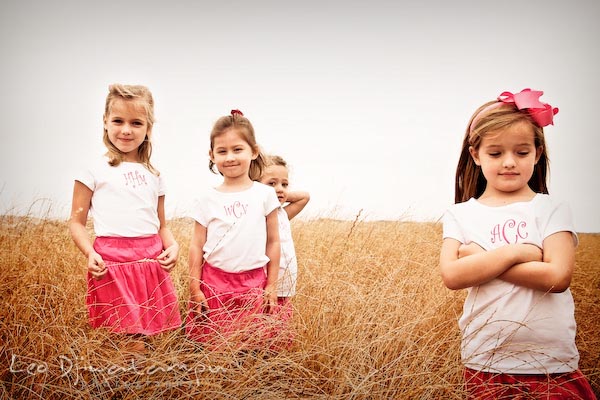 No wait… there are six!
All six grandchildren, all girls, all toddlers, and all have blonde or golden hairs. How about that! 🙂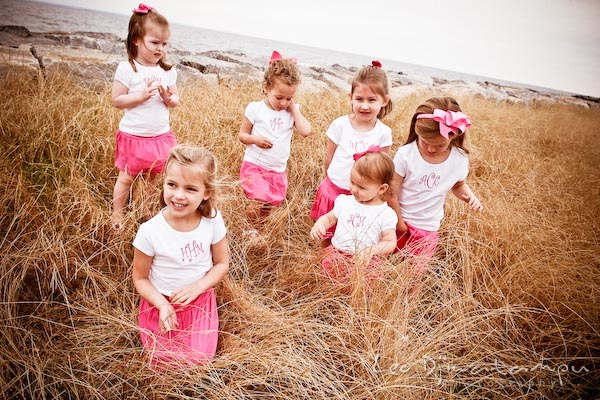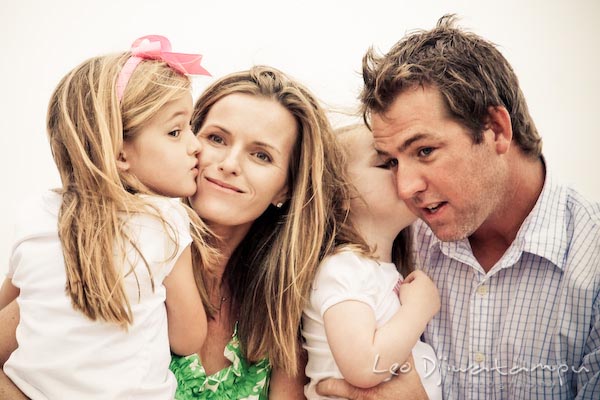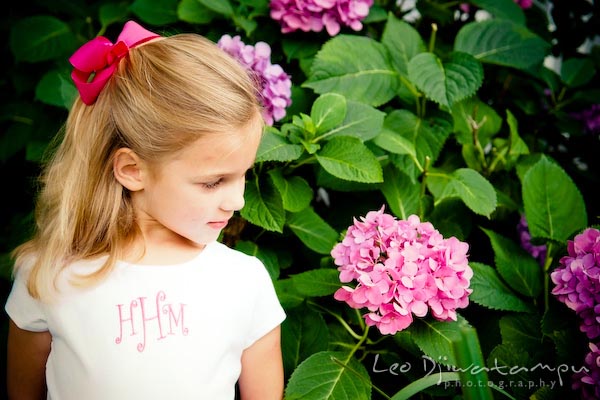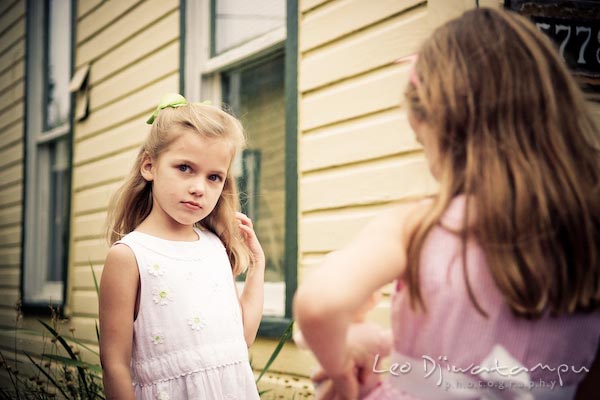 Showing me her favorite doll…
I asked her, "Why isn't she wearing any clothes?"
She said, "She is wearing clothes! This is her pajama!"
😀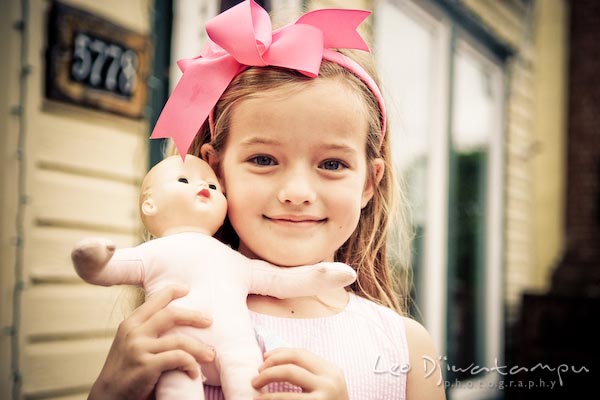 The party was at Two If By Sea restaurant. A cozy family restaurant. 🙂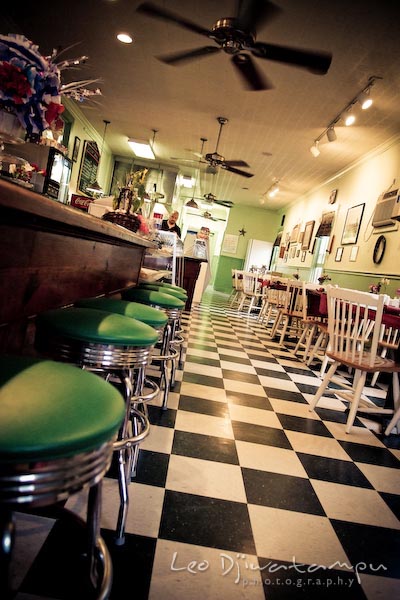 "Hi there…"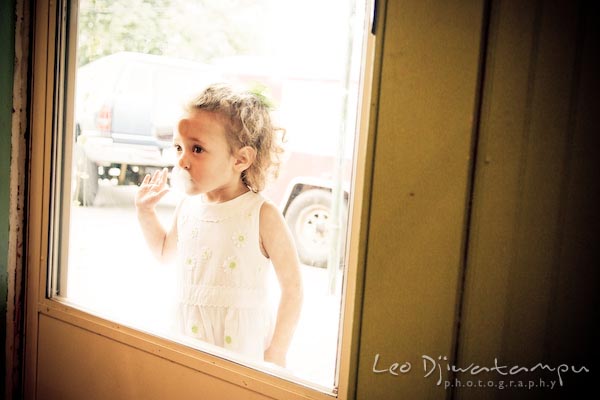 They also hired a DJ and had him played their favorite songs for dancing… 🙂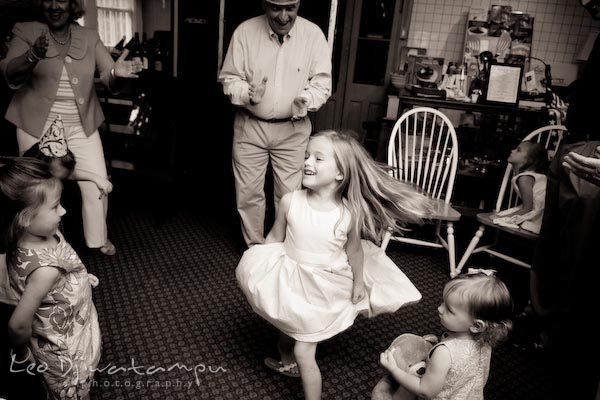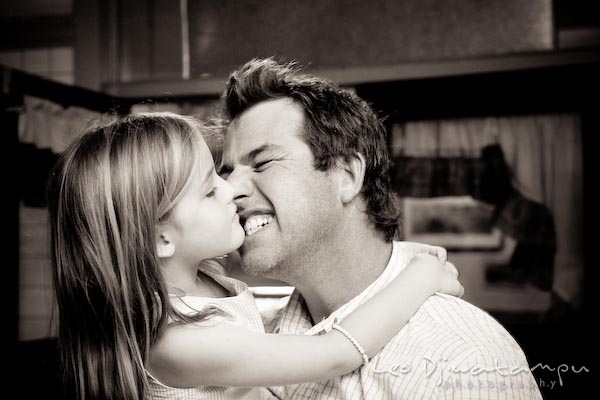 *gasp*…  "Look at the camera!"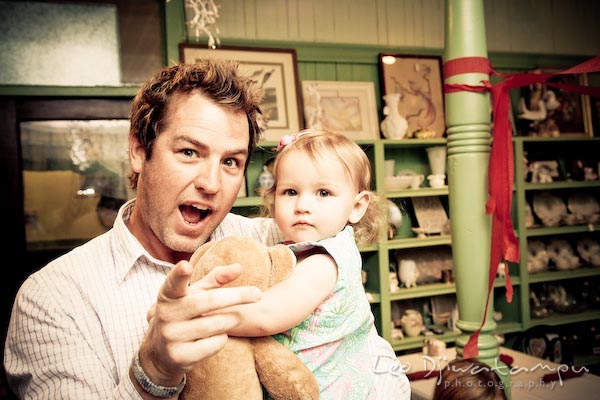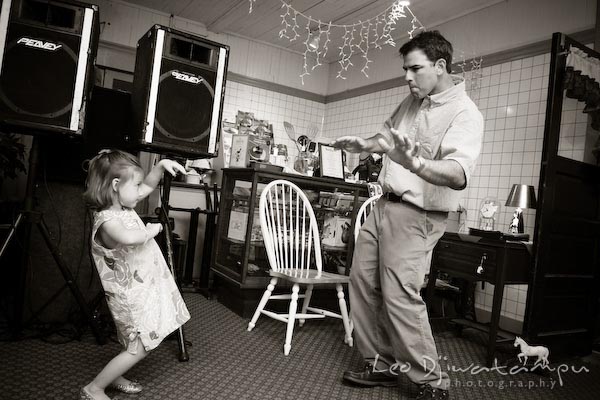 "Mommy… swing me upside down!"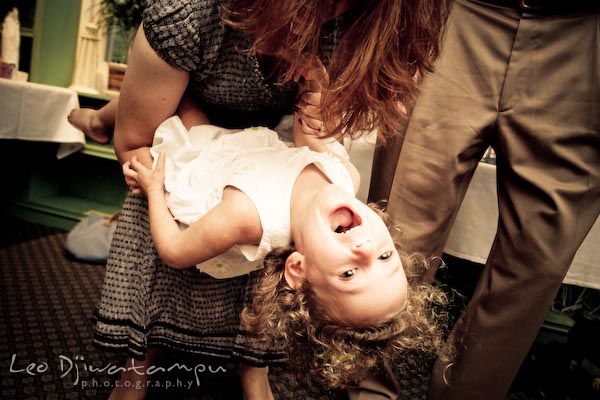 And now grandma's turn…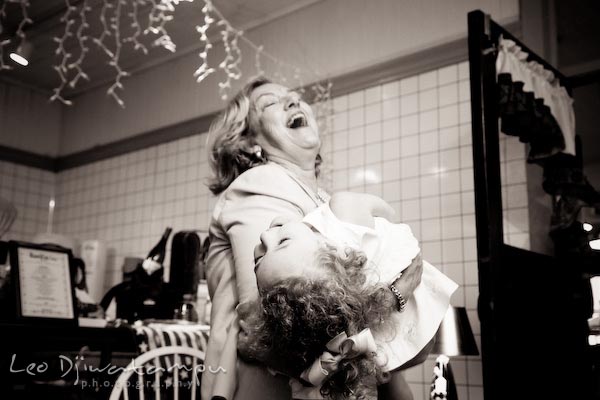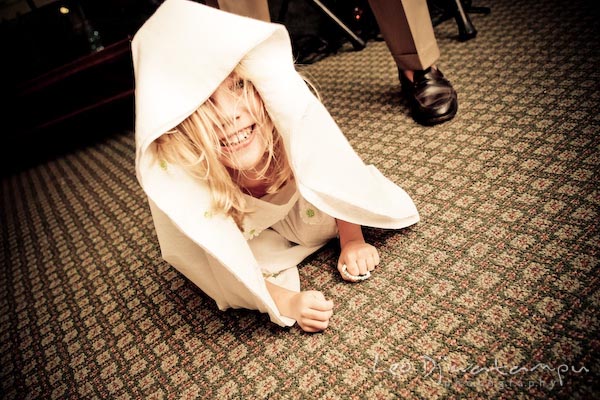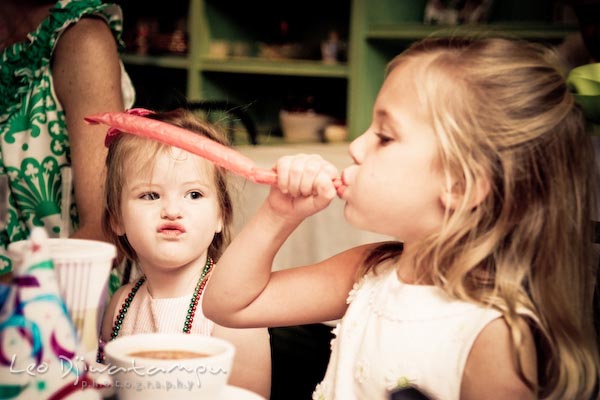 Sisterly love… 🙂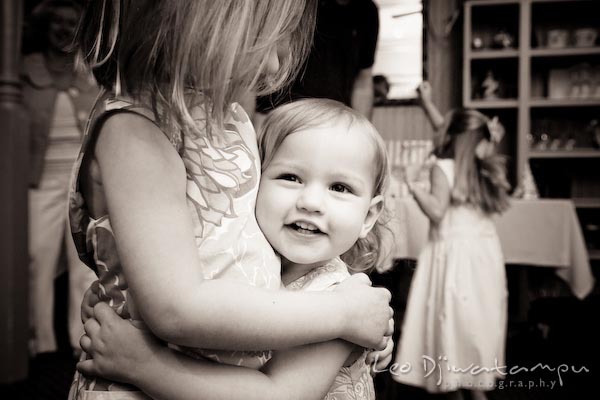 Dancing with grandfather… 🙂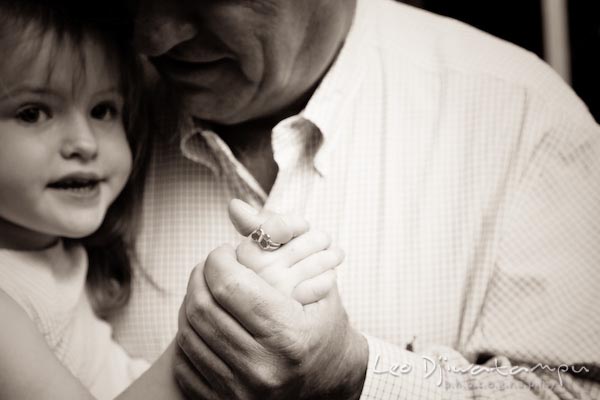 Decorating the cake for grandpa…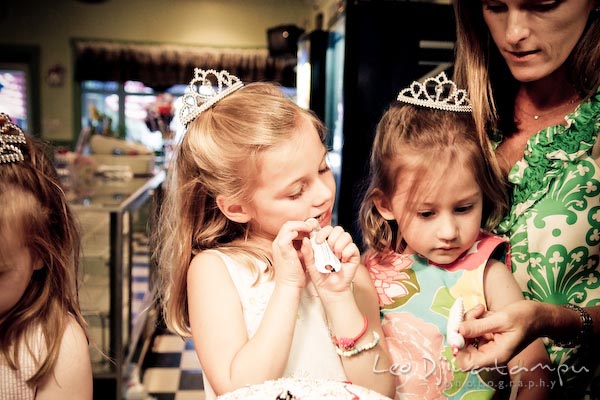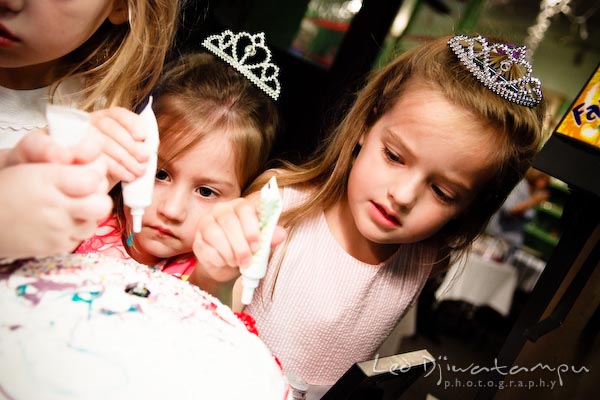 Four princesses decorating the cake… 😀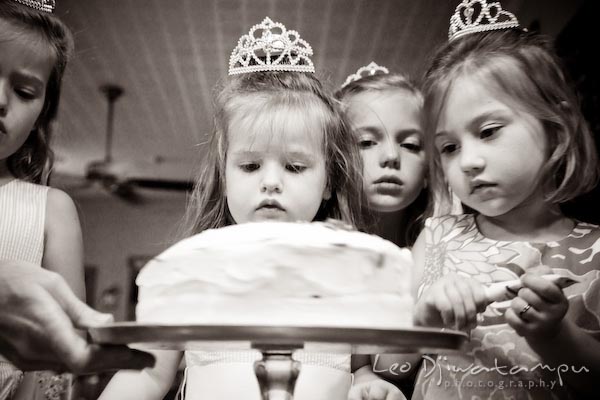 Add some sprinkles here….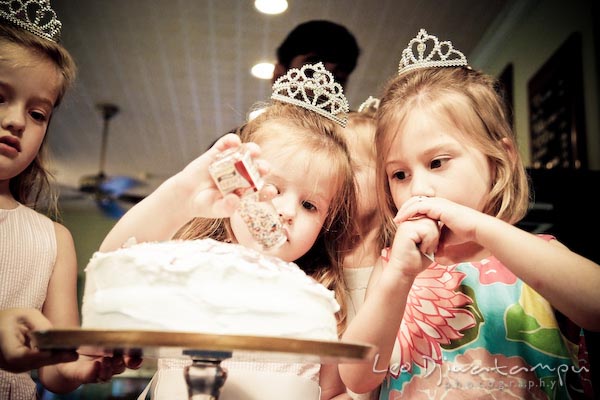 Add some colors there…
And voila… their masterpiece… 😀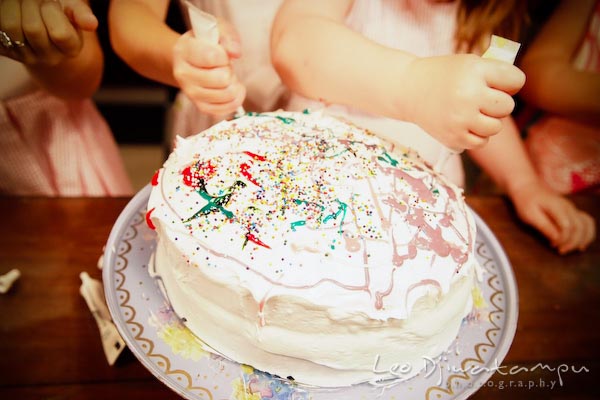 Leo Dj