Finally, I got a chance to breath and catch up with my blog again.  Phew… :p
Marcell's birthday was in March. BTW, see any similarities between his name and the month? That's exactly why we picked the name Marcellus. The name itself means "little warrior", which we realized later that it actually fits his character well.
Anyway, the party was bigger than last year because this time Marcell had his school friends as well. He actually wanted to invite everyone from school! But we told him we couldn't have everyone, since our house is small, and also due to budget constraint of course. Yup, it's never to early to teach 'em some money management. 🙂 So we settled with inviting friends from his grade and their siblings.

We rented a moonbounce so that the kids could have self-entertained fun. We got it from the same place as last year, Tents 4 Rent, but since there were more kids, we opted for a larger one plus that it has more added features i.e. slide and and basketball ring.
Birthday cake… custom made by Icing for Joy.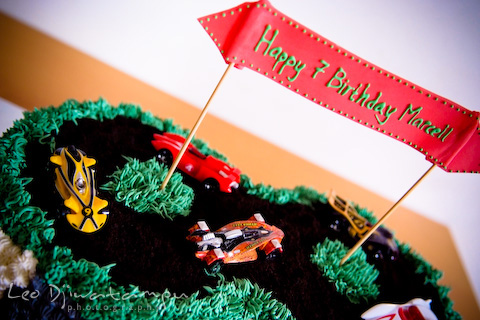 The first session…  friends from school. 🙂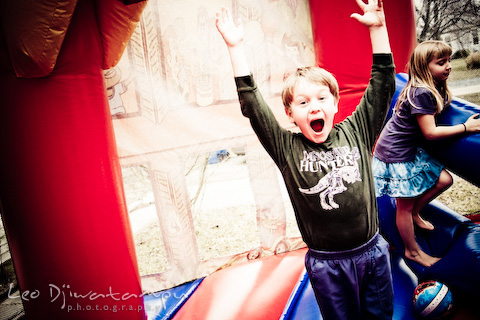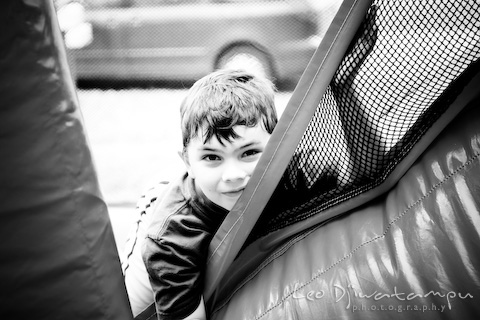 Goin' down the slide… 😀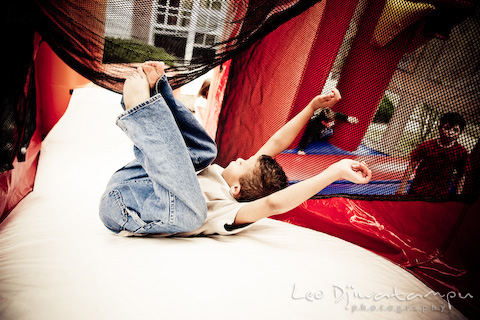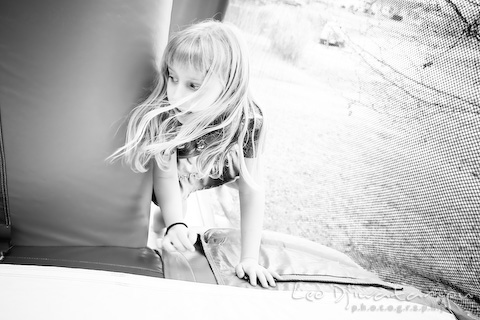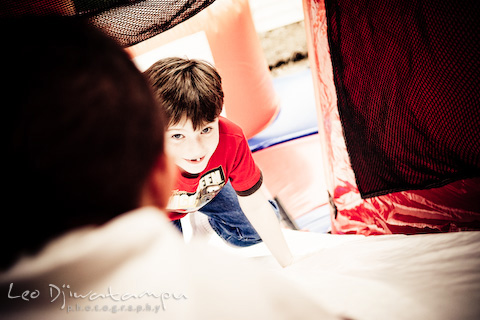 Pro NBA wannabe …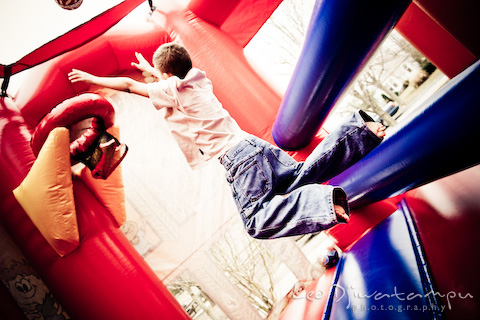 Mason showing off his backflip.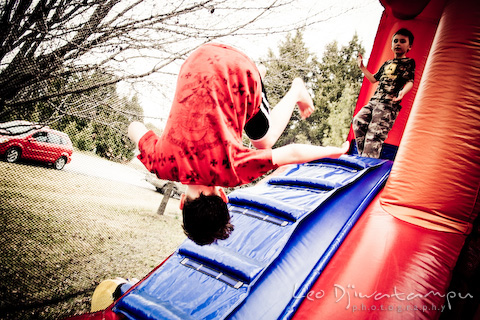 Marcell showing of too. 😀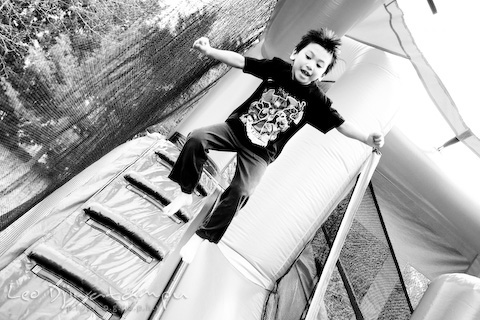 Time to blow out the candle. 🙂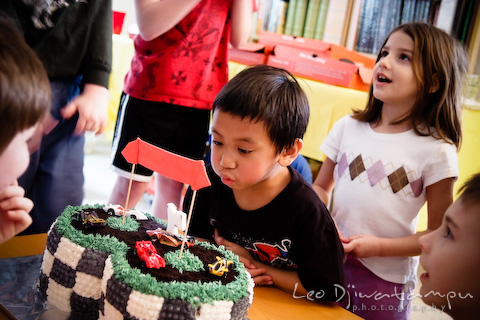 "Who wants cake?"
"Me! Me! Me!"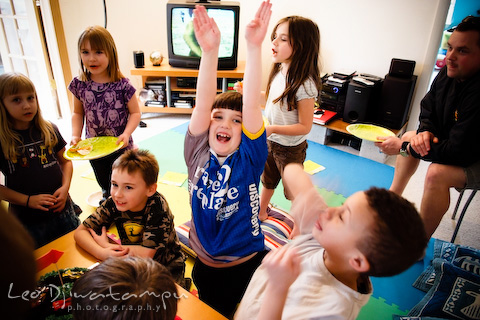 "I wonder what this banner tastes like?"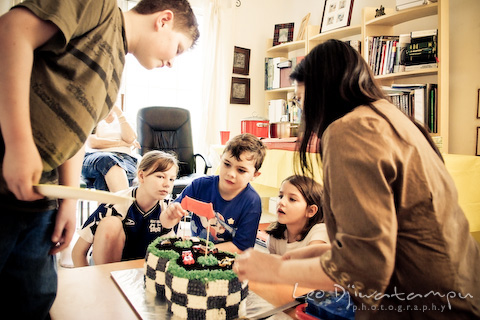 "So how was it?"
"Well… um…"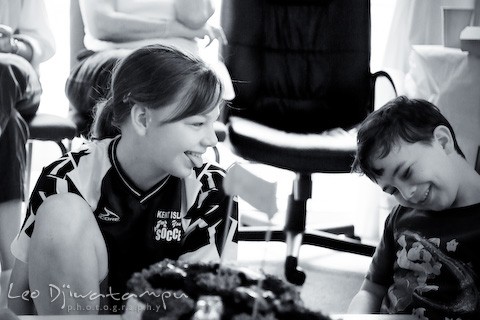 "Ooh… ooh… lemme try it too!"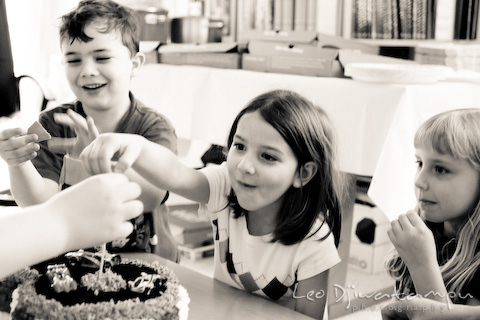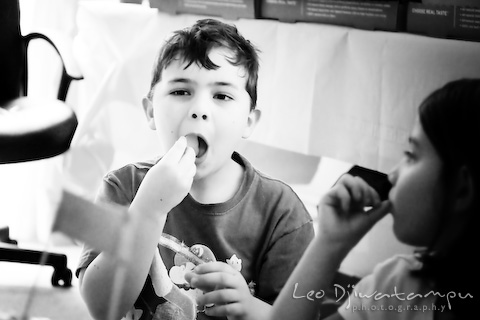 "Come here, you!"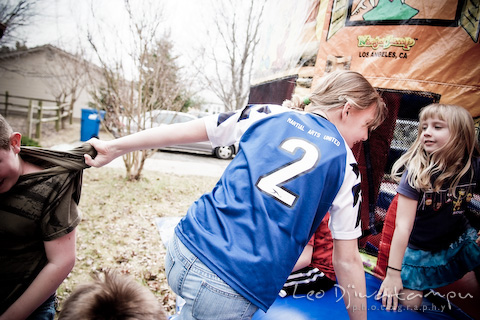 "Help!"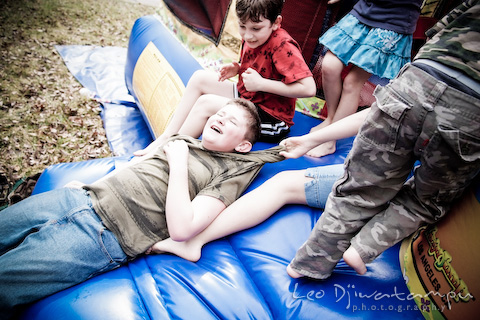 "Don't you ever tease me again!"
"Okay! Okay!… Sorry!"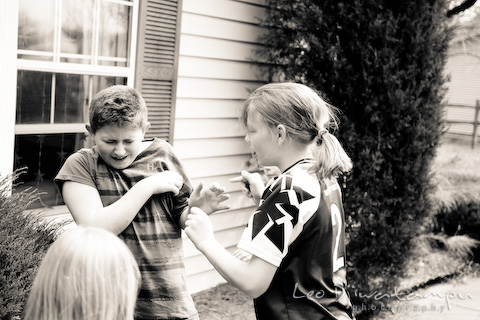 One of Marcell's favorite toys, Transformers! He got Lego Bionicles and Lego Star Wars as well. 🙂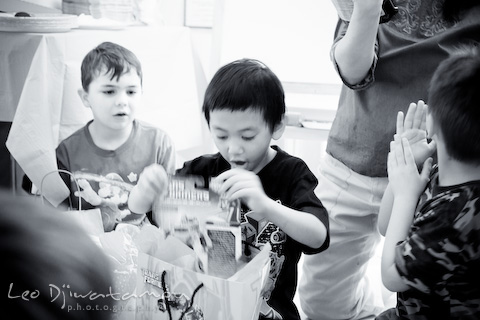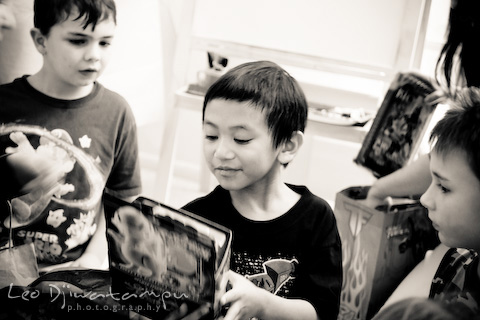 I wish I can be kid again, so I get lots of present on my Birthday. 😀
The second session… friends from the Indonesian Catholic Community.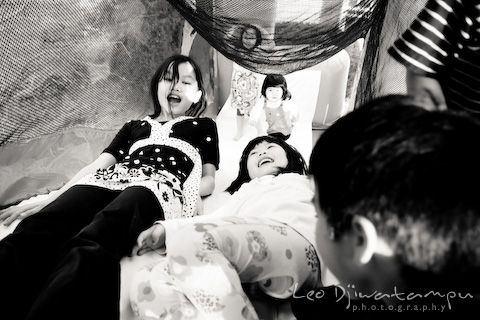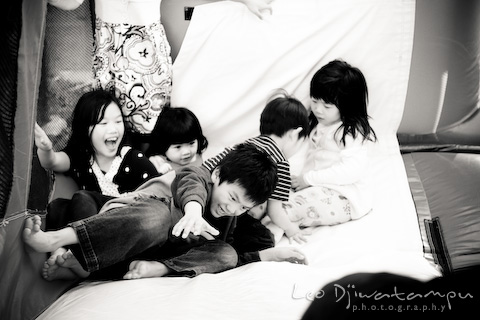 Kayla … curious of what presents were being opened.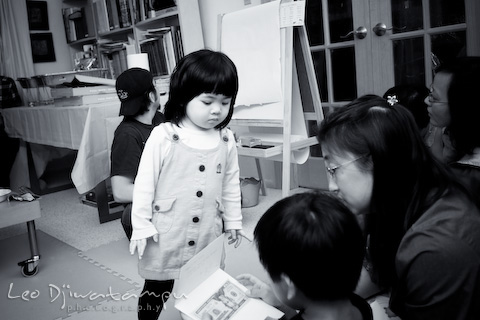 Pat couldn't resist pinching her chubby cheeks. 😀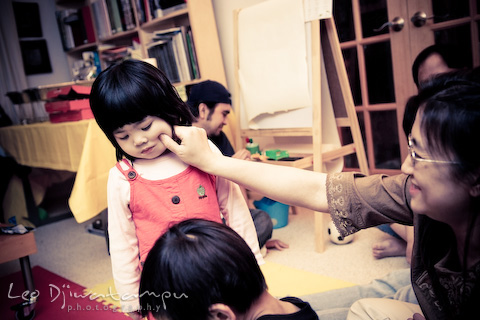 Don't ask…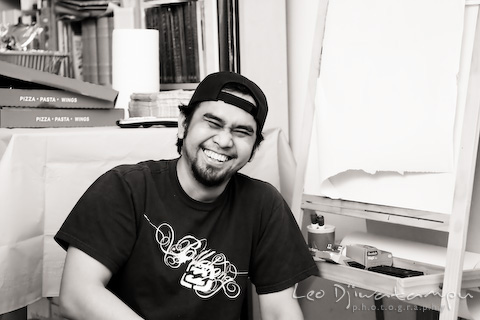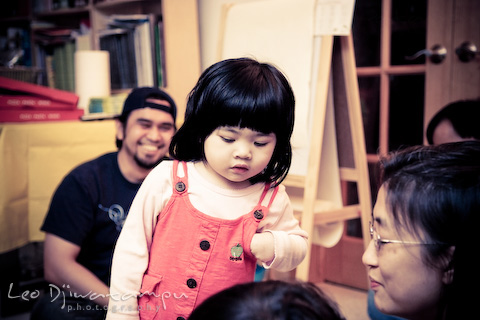 Marcell reading the cards both in English and in Indonesian.  And as his parents, we're damn proud that he's bilingual. 😀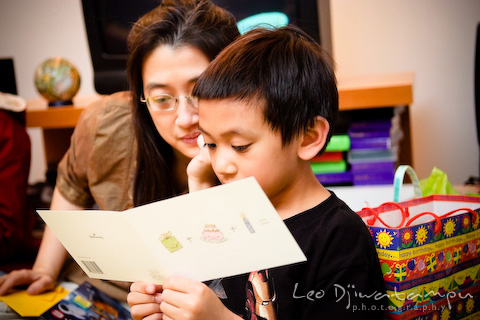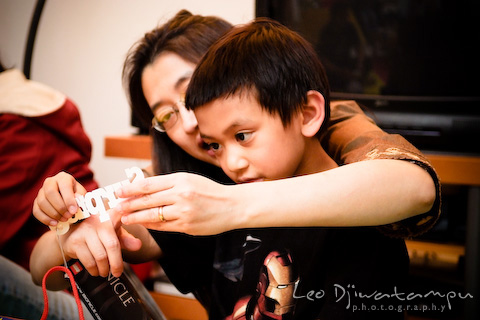 The naughty "aunt" who wrote the birthday message so small and going around the edges of the card. Look at her. She's so happy to give Marcell and Pat a hard time.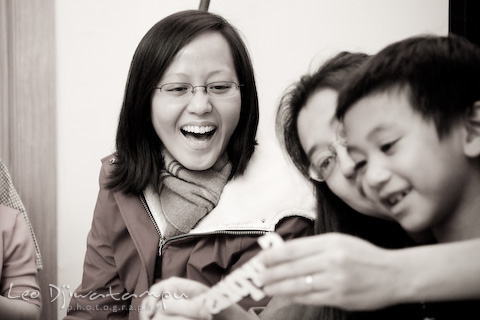 Boy, time sure flies. Not too long ago he was still in Pre-K, and now teenage years are looming around the corner.
Leo Dj