Clarine and Danny's wedding was my first destination wedding. It was in Ontario, California (no not Ontario, Canada. 🙂 ), which is about 40 minutes west of Los Angeles.
It's in a desert/mountain region in San Bernardino County, so they have very hot summer, but often get cold nights during winter. That's why you see the snow/ice cap on some of the high mountains. The mountain scenery is quite breathtaking there.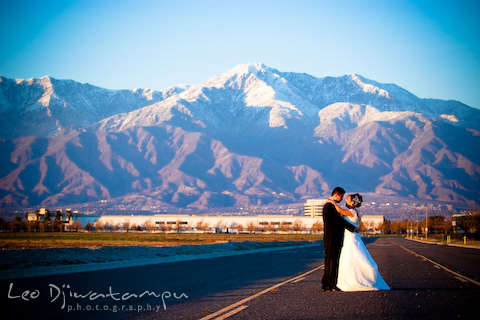 I started the photography coverage when the bride was getting ready.
Fatherly love.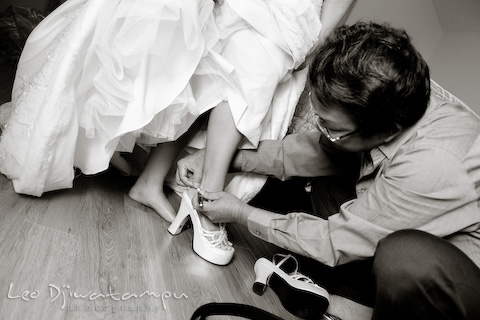 Next, maid of honor's expertise to fix things.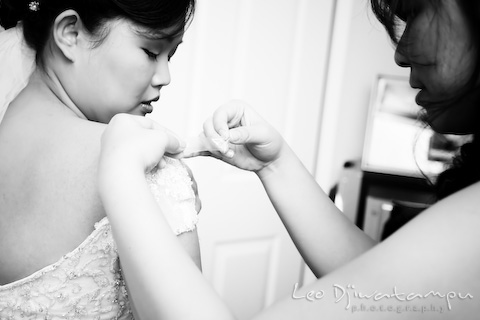 And last but not least, mother's touch.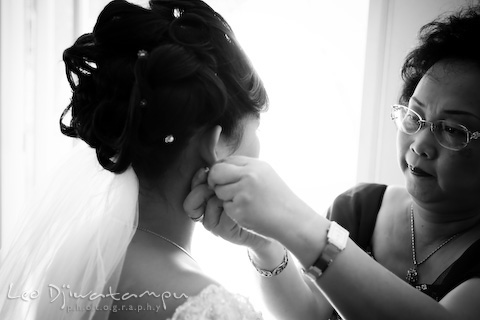 Next was the tea ceremony before the church ceremony.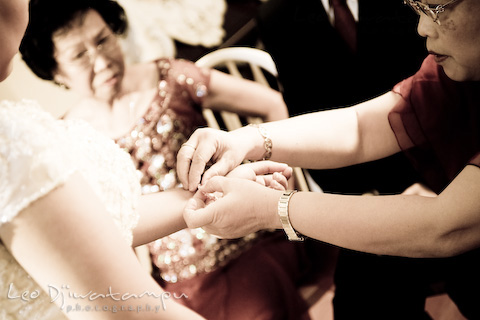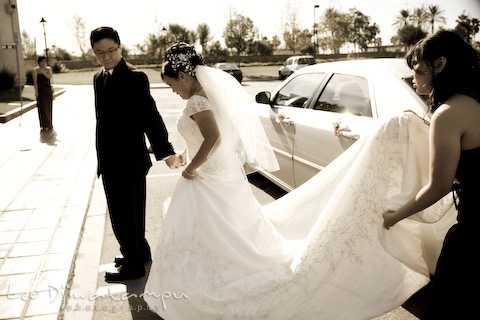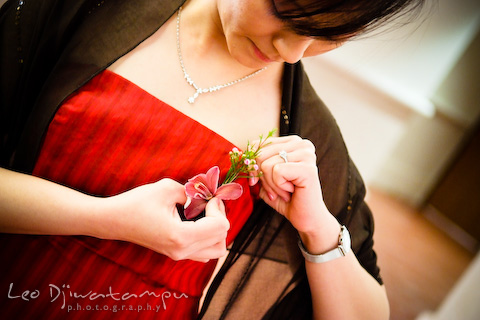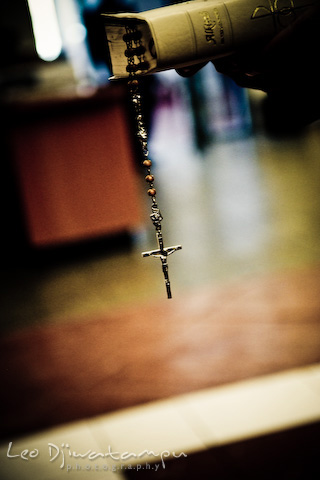 Danny and the groomsmen waiting for the bride.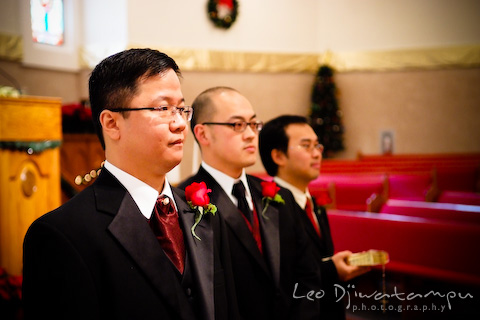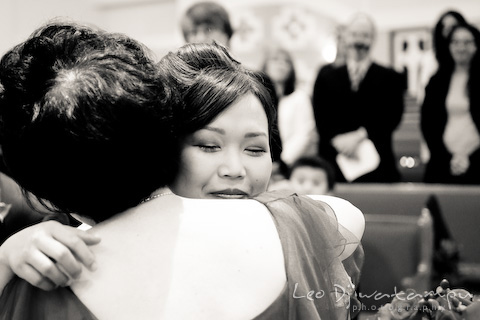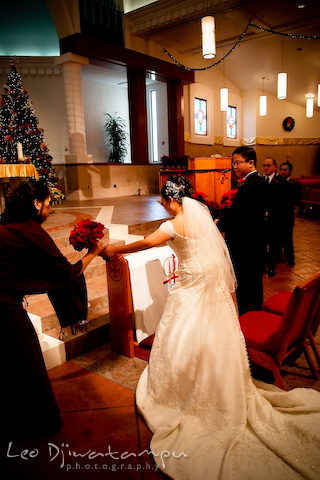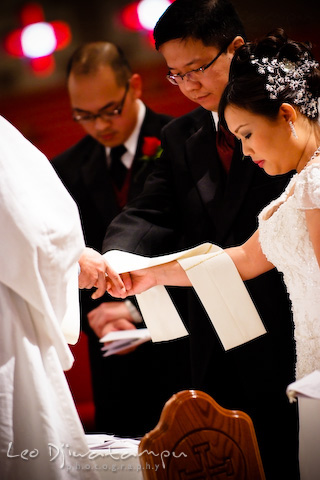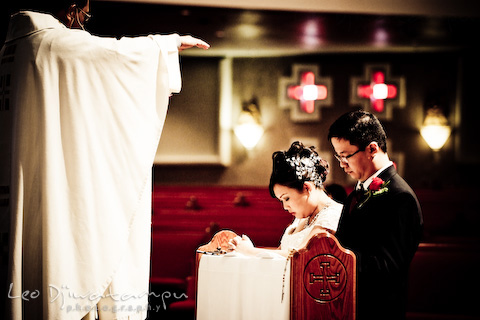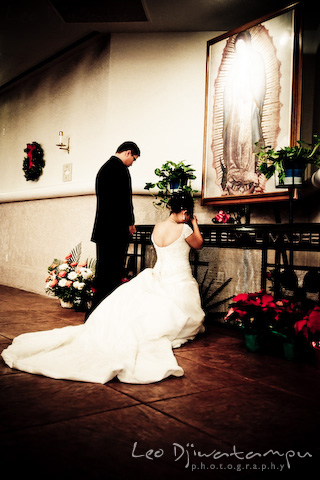 The wacky formal session…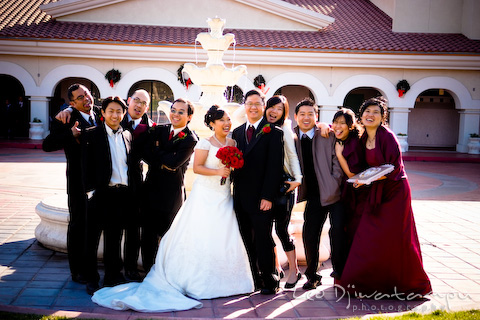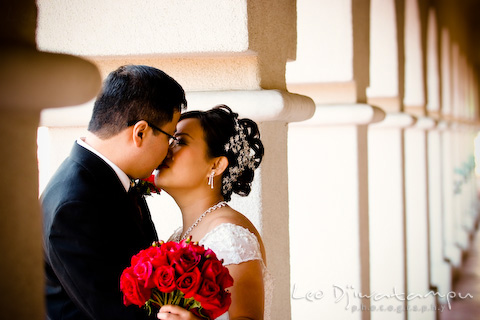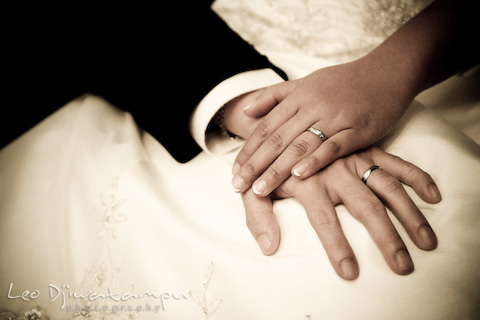 It's pretty cool how the wedding cake was displayed.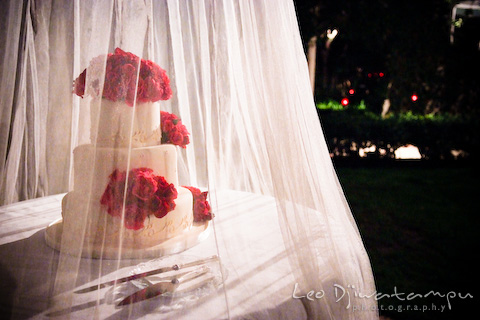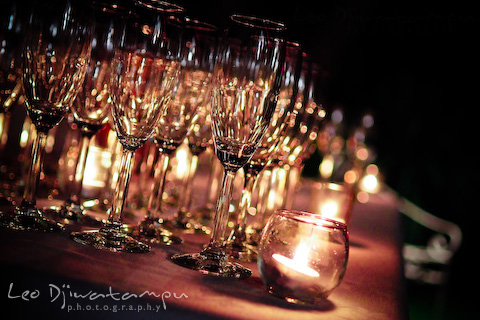 The first dance…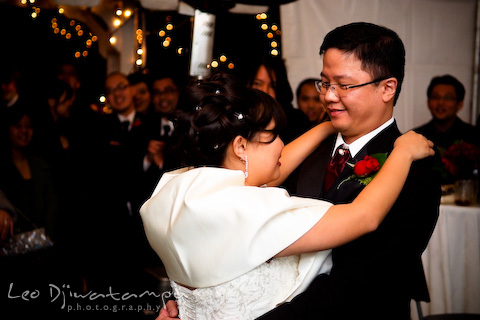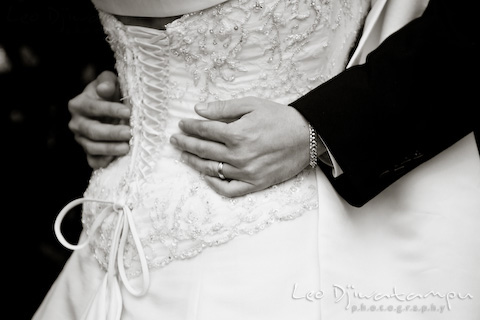 The groom and his wacko siblings. 😀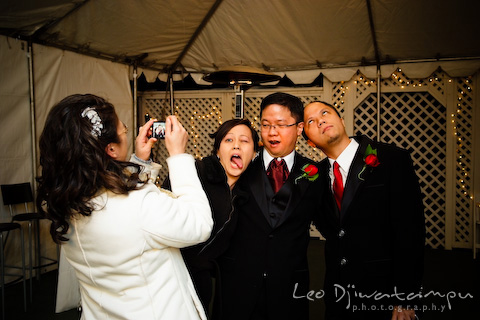 And finally, the bride, the groom, and the guests dancing the night away. 🙂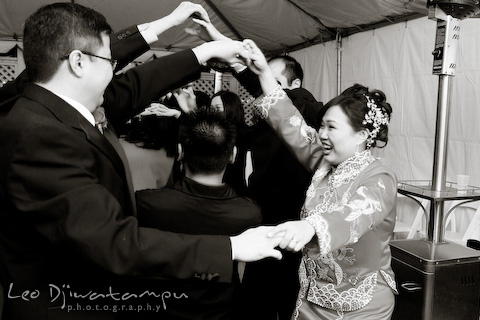 Congratulations Clarine and Danny! 🙂
Leo Dj