When my neighbor was renovating their house, one of the contractor guy brought along his dog, a female siberian husky. Her name was Hannah. She was an energetic dog yet friendly. She was very strong also. Her owner, Gary said that he always had to hold her leash really strong because she could really pull you. No wonder they were used for sled dogs. 🙂
Gary, allowed me to pet her and take her pictures. Fortunately, she was not camera shy at all. Believe it or not, there were some dogs that were camera shy or most probably feel awkward having a camera "stared" at them. 🙂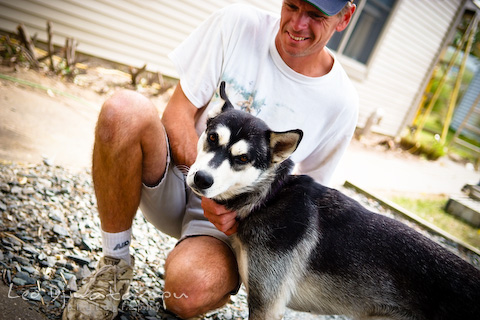 Isn't she super adorable? I love her eyebrows. It's as if like she's wearing a mask. I like the outline on her ears too.
Showing some tongue here.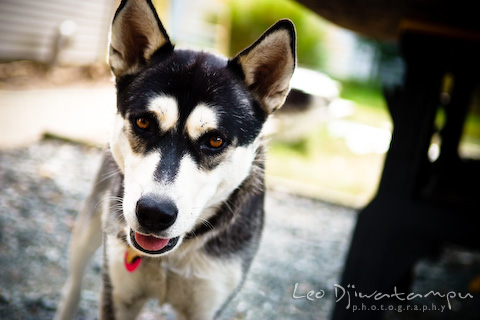 And some teeth….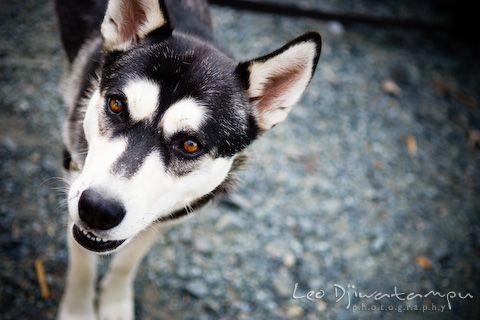 Gary had a ball ready for her to play with.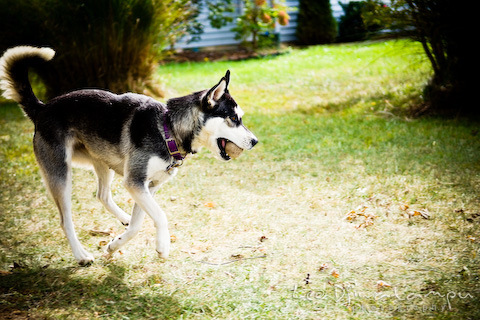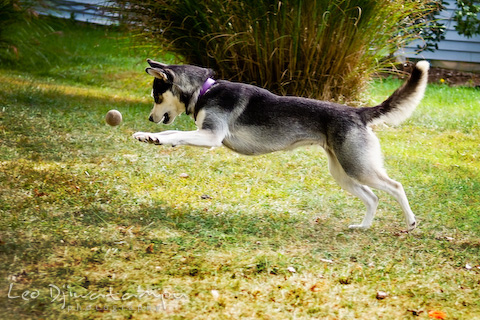 Unfortunately, I probably won't be seeing Hannah again. The renovation is done.
Goodbye Hannah!
Thanks for letting me pet her and take her pictures, Gary.
Leo Dj