Hey, not too bad. Three blog posts in one day! 😀
Our family went to see the annual Cherry Blossom Festival. It always held around the blooming period of the cherry blossom trees in Washington DC. We then went to meet our friends and had picnic under the trees.
My wife Pat and Marcell at the National Building Museum. Notice the giant pink cherry blossom balloons in the background.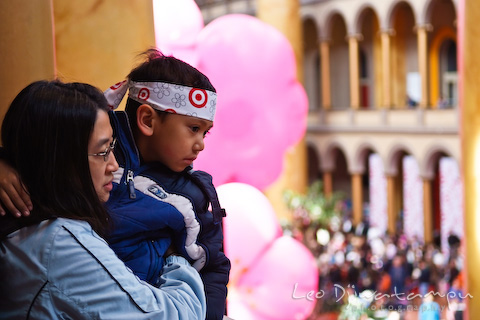 I love this shot. 🙂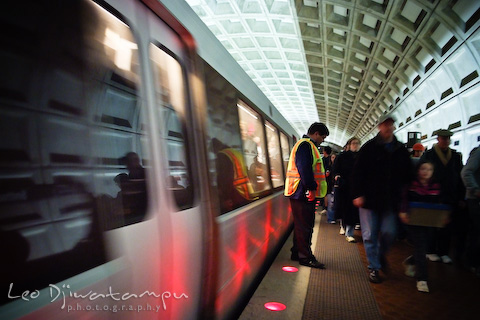 Look how crowded it was at the Smithsonian Metro Station.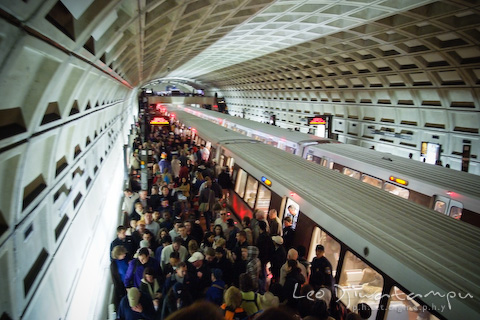 Bionicle inside a shoe. 😛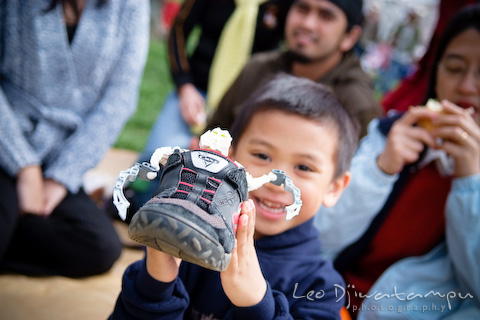 Leaning on top of a cherry blossom tree branch.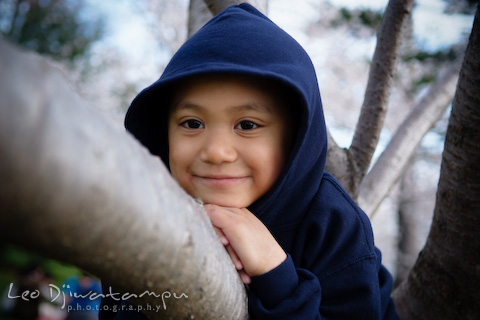 The pinkish white cherry blossom trees on the background.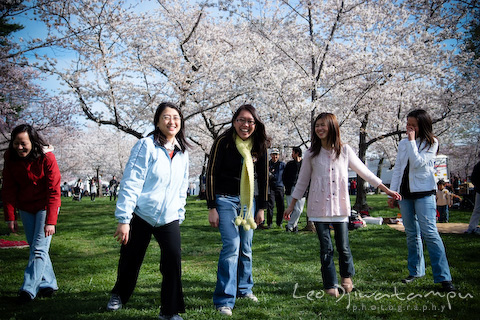 Testing my fish-eye lens. 😀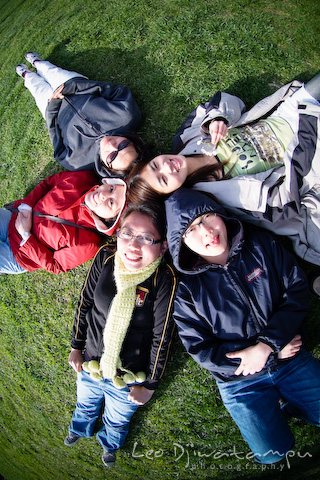 Leo Dj