Nancy and John met at work in July of 2014, when both were working as diagnostic sonographers for the same company in Colorado and covering the same office that one day. After that meeting, their friendship developed over the year.
In July 2015, they vacationed in Crested Butte together, where their friendship evolved into something more.
Subsequently they planned a trip back East to Maryland and D.C. for May 2016 to visit family and to celebrate John's birthday. Unfortunately, a month before their scheduled trip, Nancy stumbled down some steps and fractured both her left ankle and right foot.  However, with John's urging and reassurance, they proceeded with their trip, despite the fact that Nancy had bilateral leg casts and could only get around by wheelchair. They stayed with Nancy's parents at their idyllic Magothy riverfront home.
On John's birthday, the couple rolled (via wheelchair) around nearby historic Annapolis and ended at the Chart House on the Severn, where they met up with Nancy's family to dine and celebrate John's big day. Between dinner and dessert, he popped the question and presented her with a beautiful engagement ring! Nancy said yes! They celebrated their engagement with Nancy's family over dessert. It was a warm and loving time.
The Venue: Home Backyard
The next morning, the newly engaged couple awoke to the sounds of the leaves rustling in the trees, the gentle waves of the Magothy lapping the shore, and the harmonious chirps of the birds, crickets, and cicadas in the trees of the neighboring parkland. It was lovely. So lovely, in fact, that they decided it would be the perfect setting for their small intimate wedding. Nancy's parents agreed, and so, their dream became reality just a short four months later.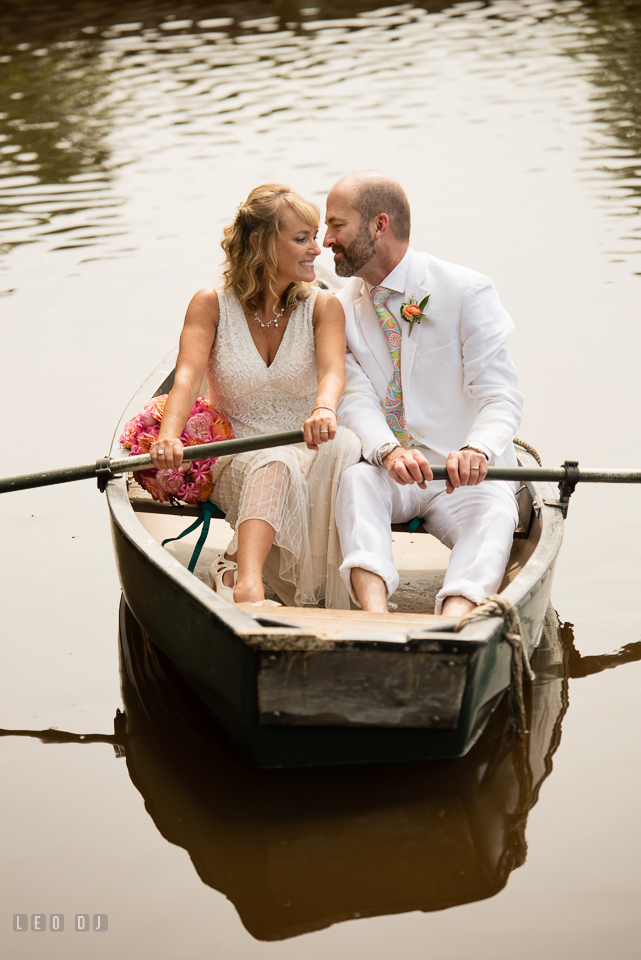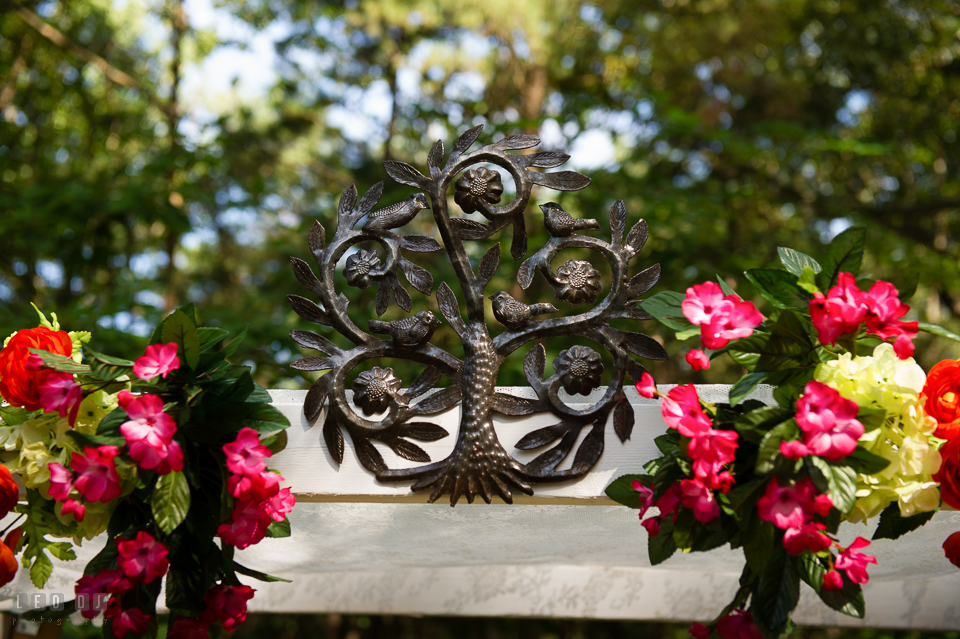 These metal ornaments adorning the chuppah were custom handmade by the Bride's sister.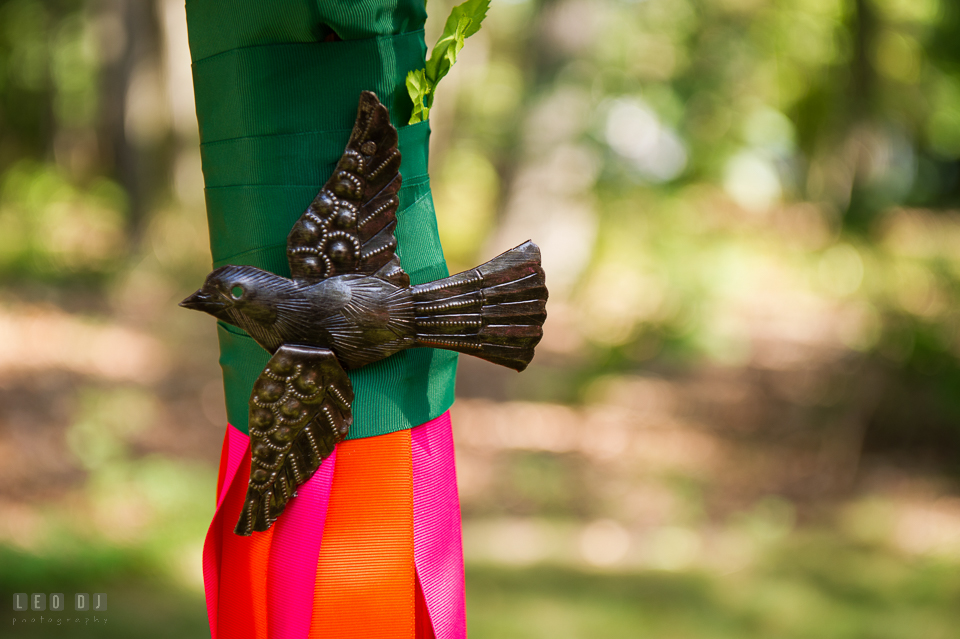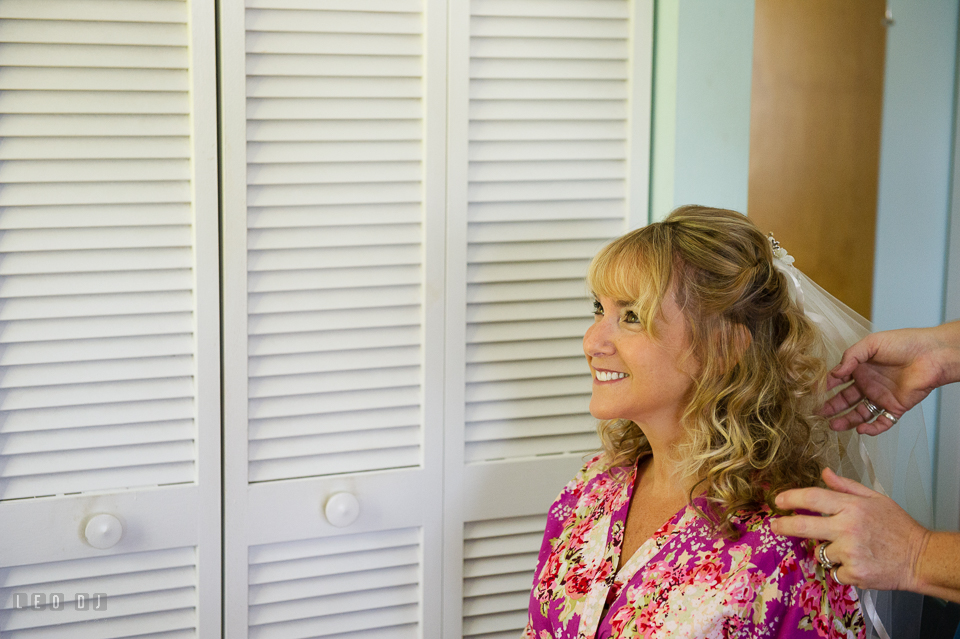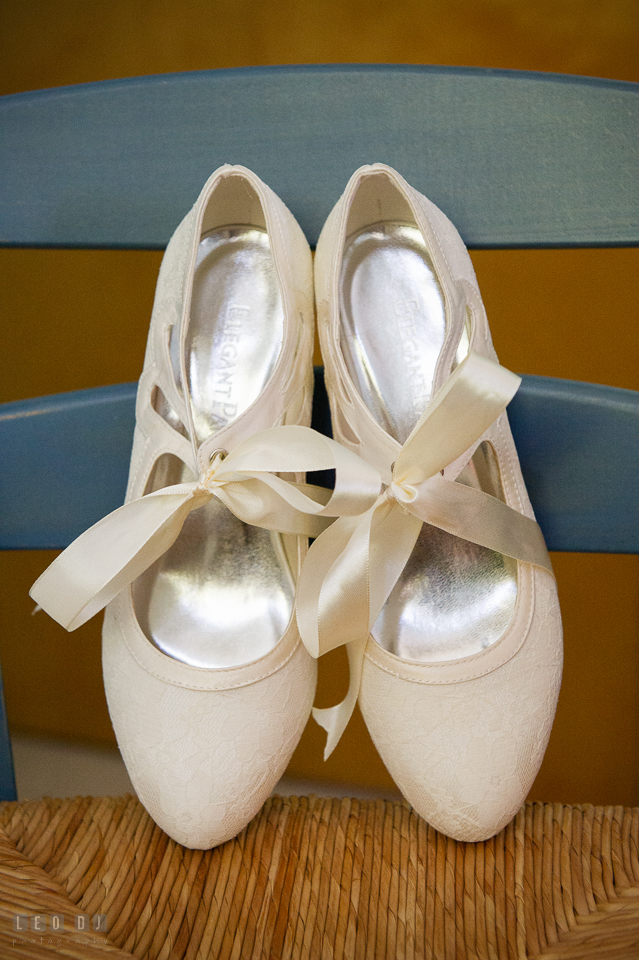 The Bride is wearing this simple yet beautiful beaded wedding gown from ModCloth.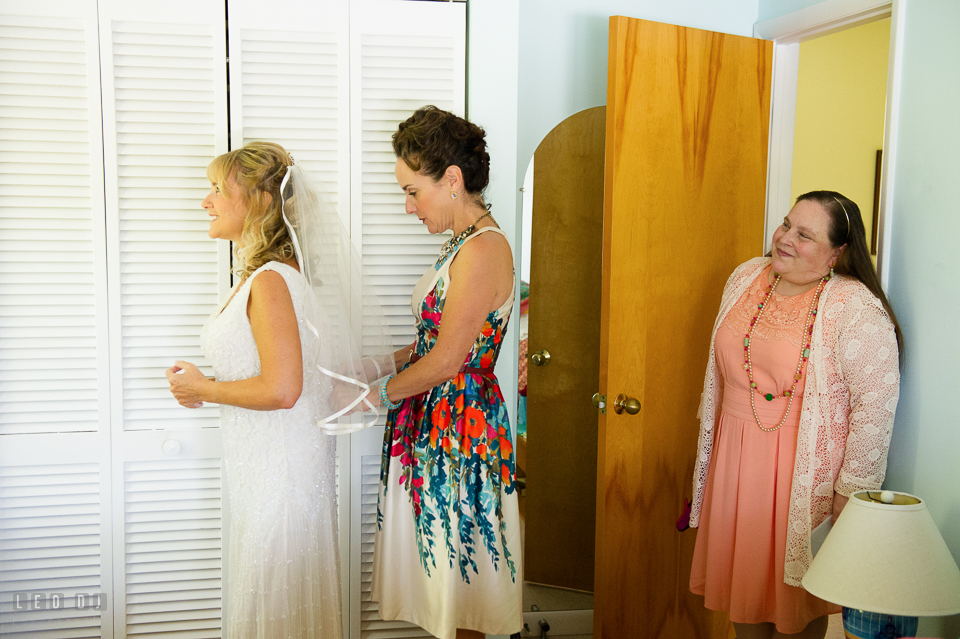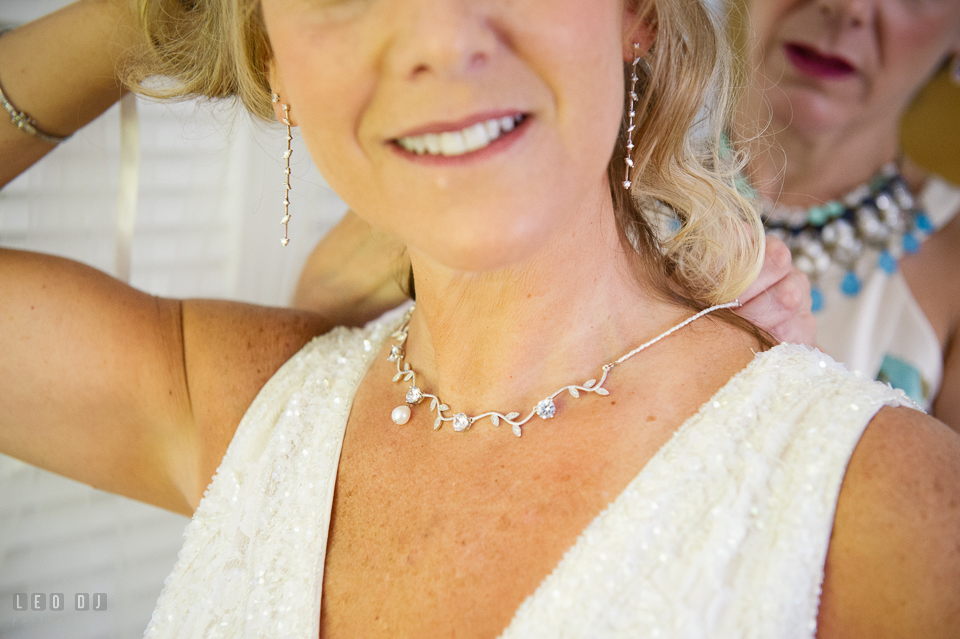 I love seeing the color and paisley pattern of the Groom's tie which matches the overall vibrant color theme, including the striking table cloth and the floral centerpiece from Simply Beautiful Flowers and Gifts.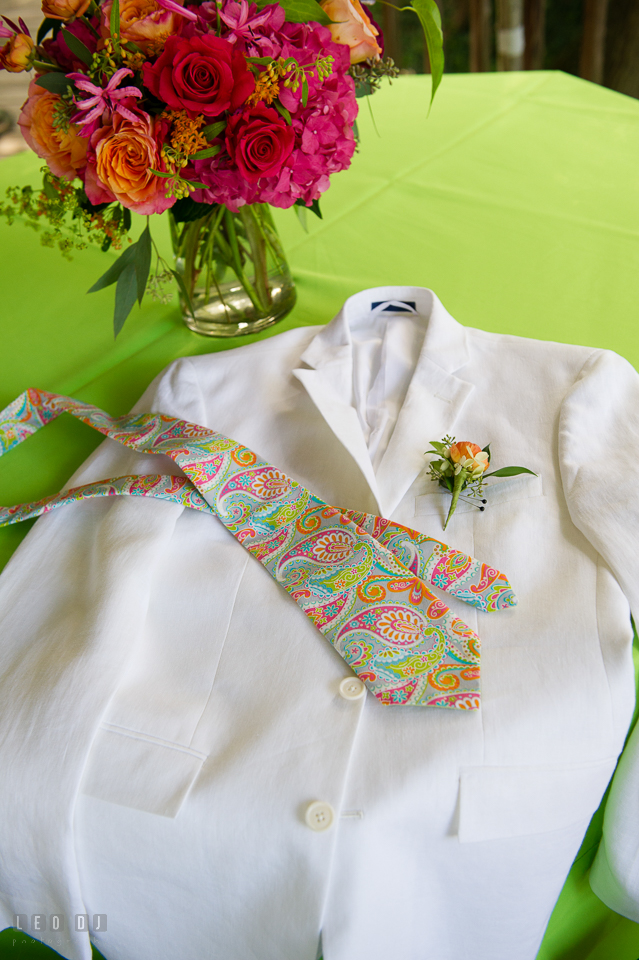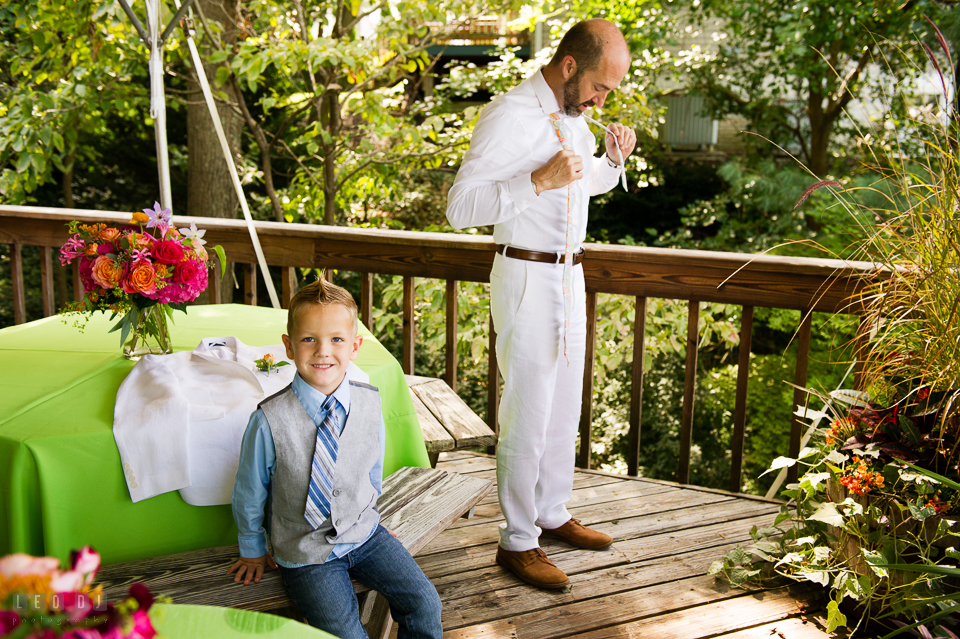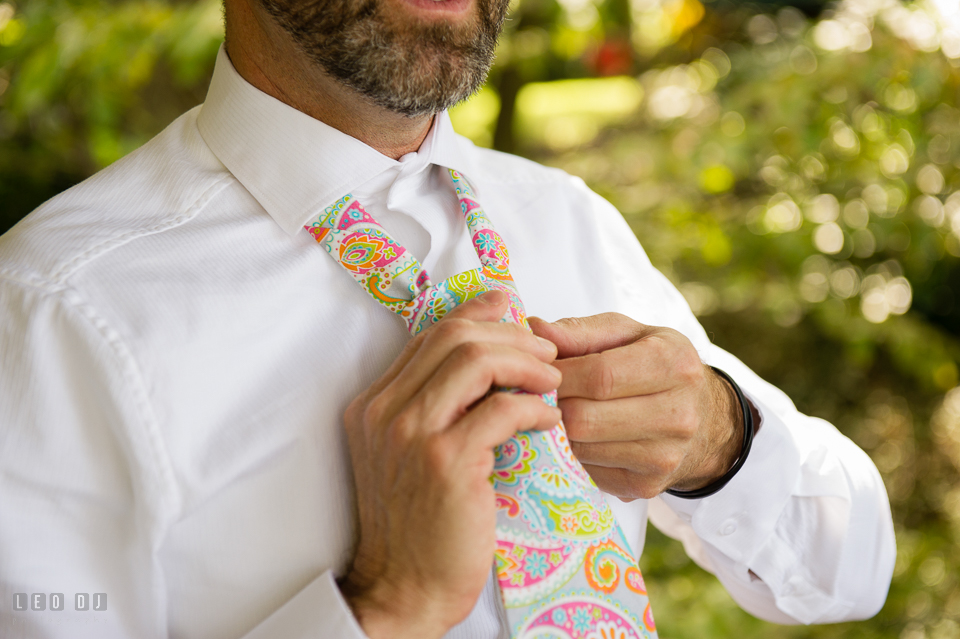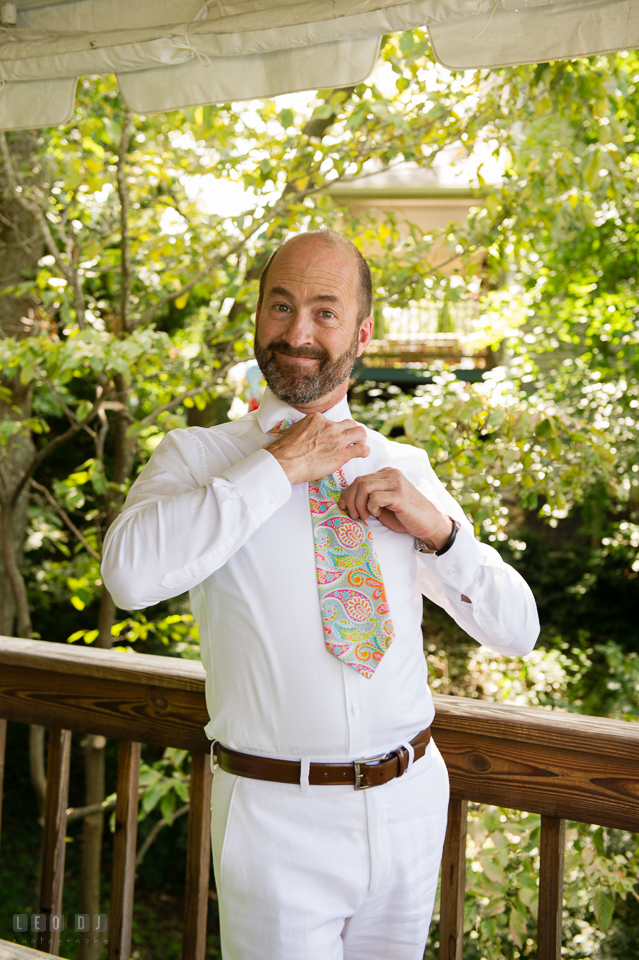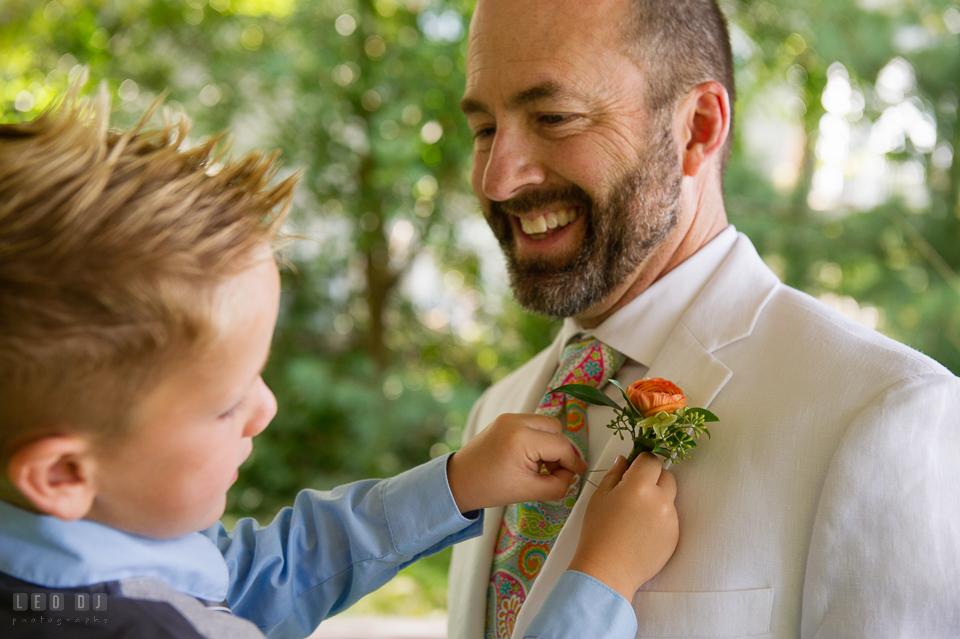 Nancy and John hung various photos from their travels and adventures.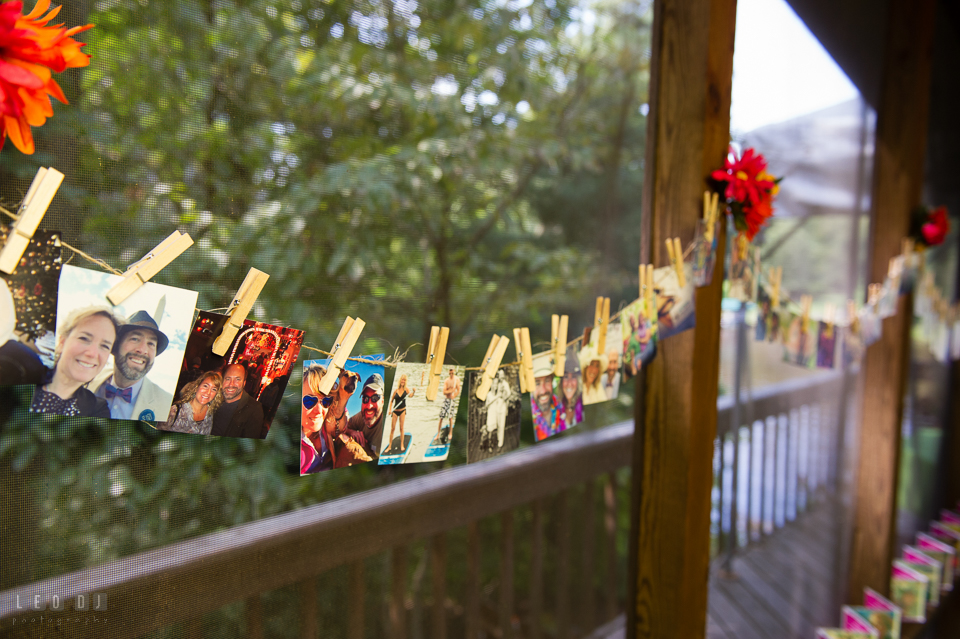 John, the Groom, was all smiles upon seeing his Bride, Nancy, for the first time, as she walked down the aisle escorted by her Mother and Step-Father.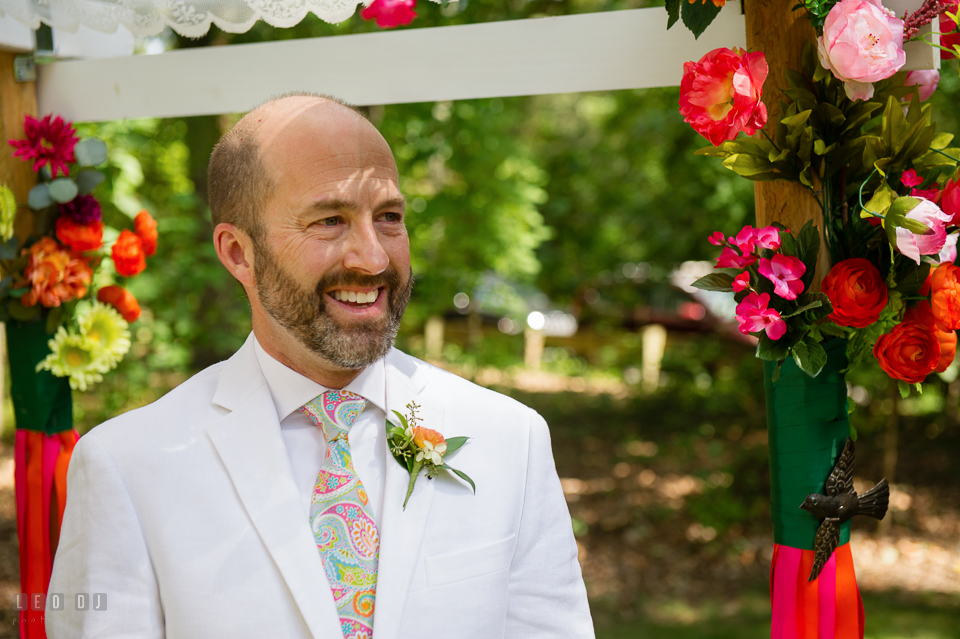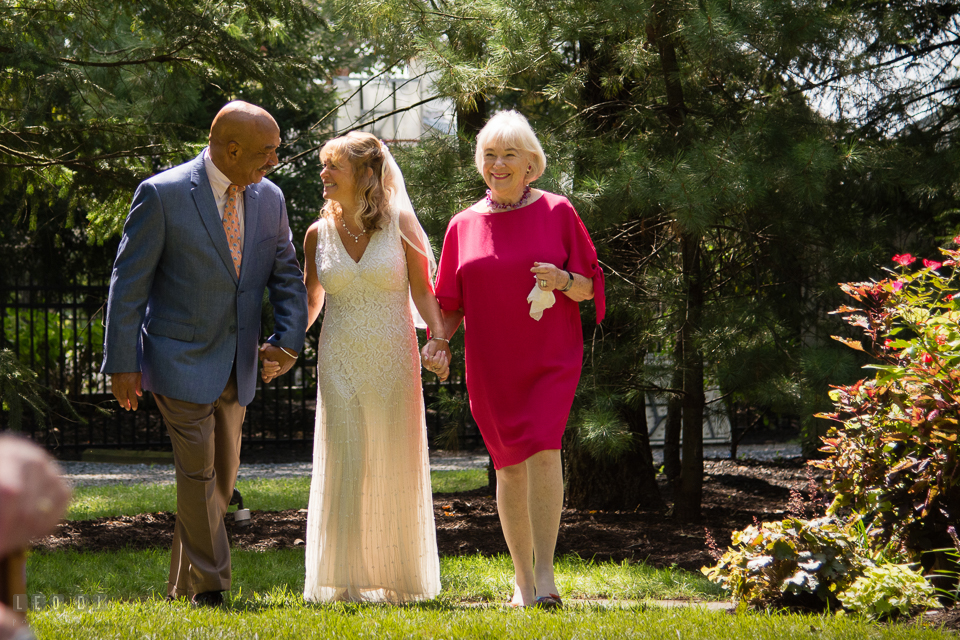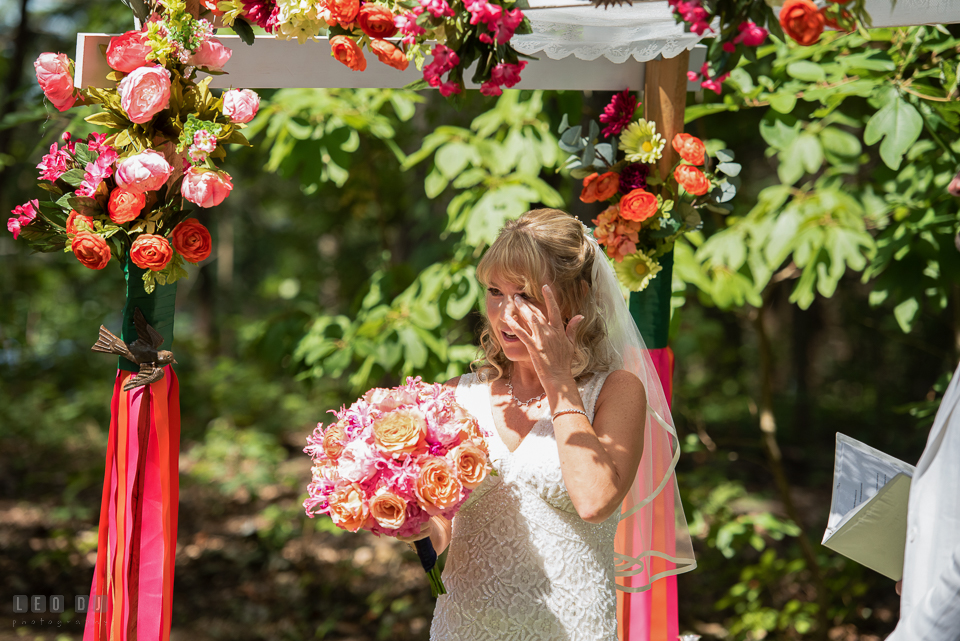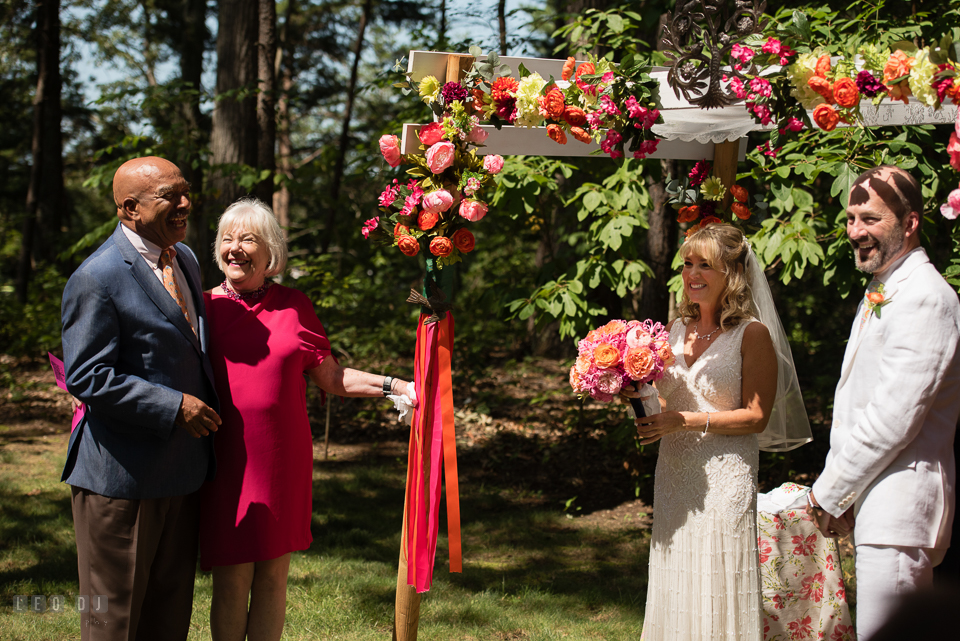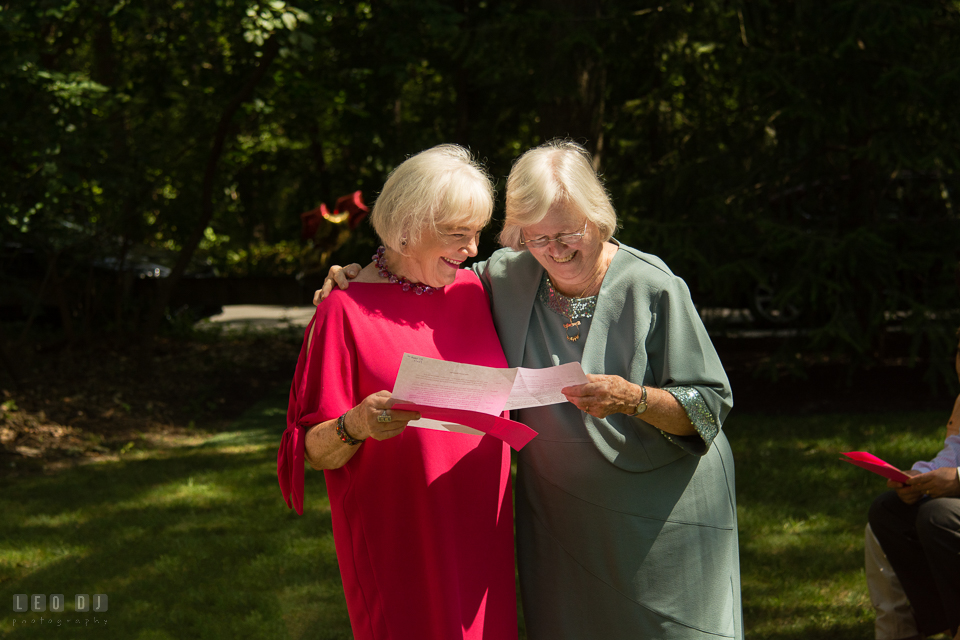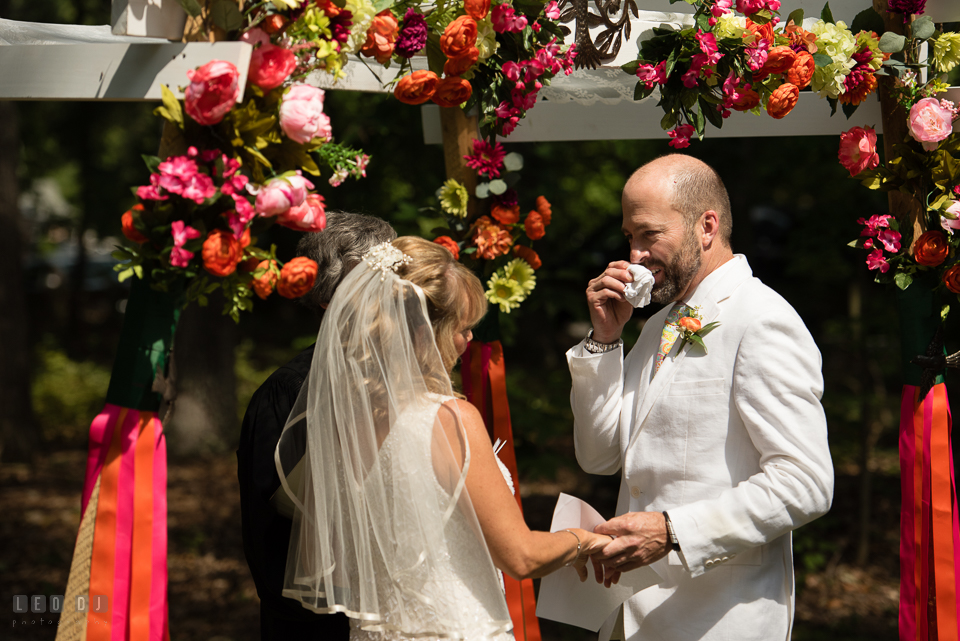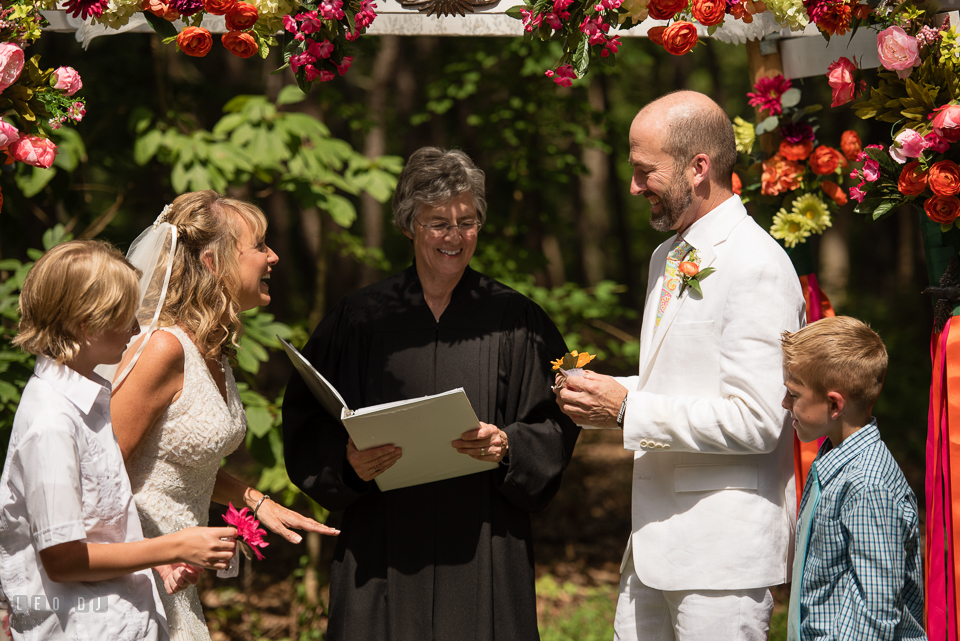 Just as any other Jewish wedding, the Groom would stomp a glass at the end of the ceremony. Mazel tov!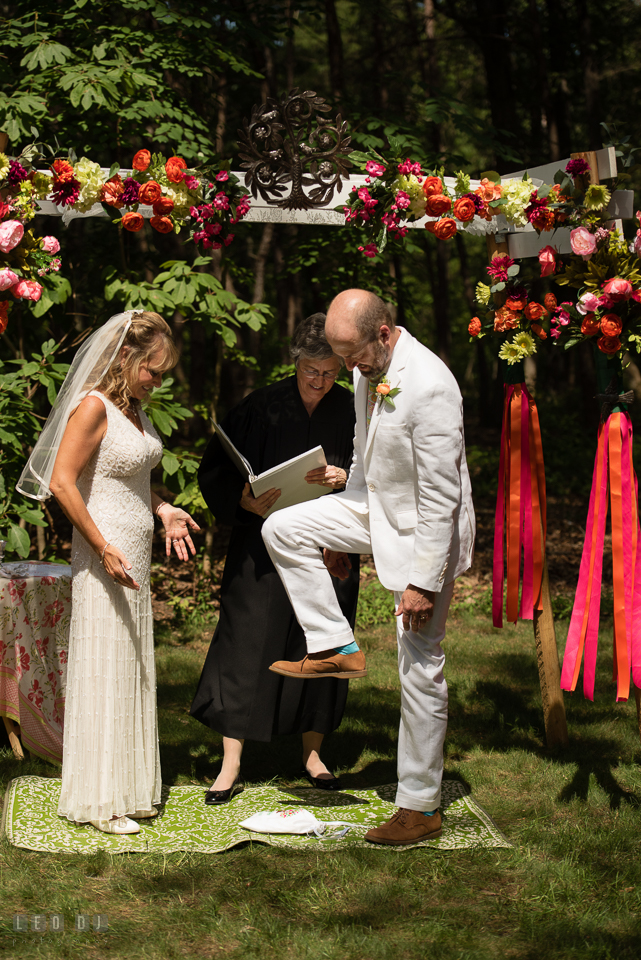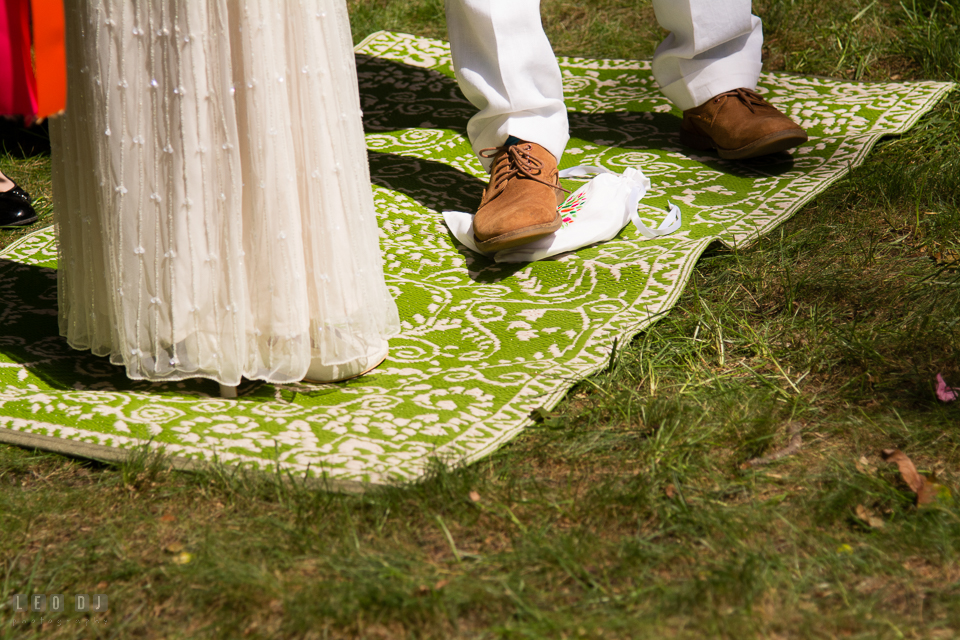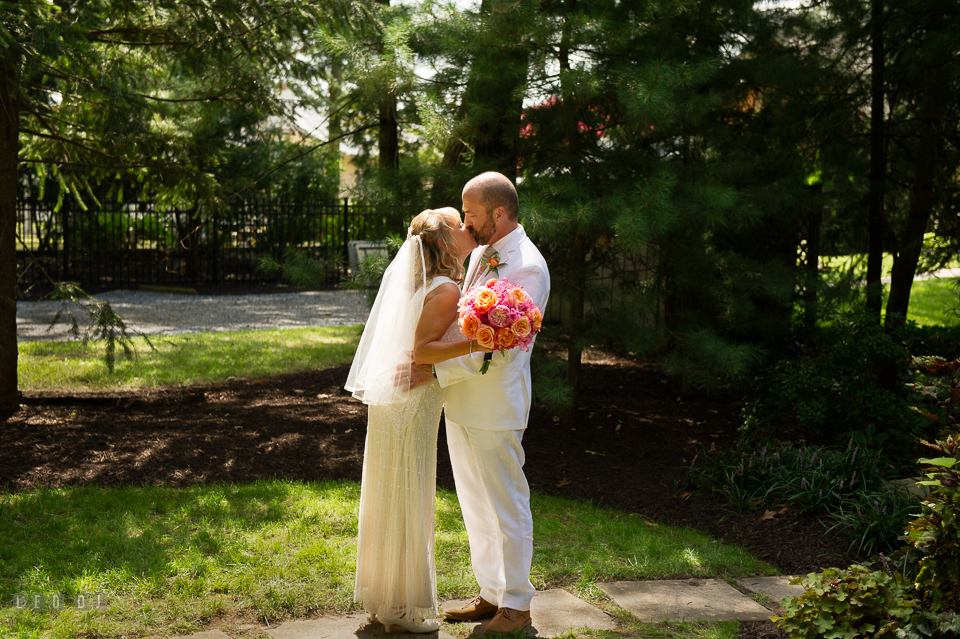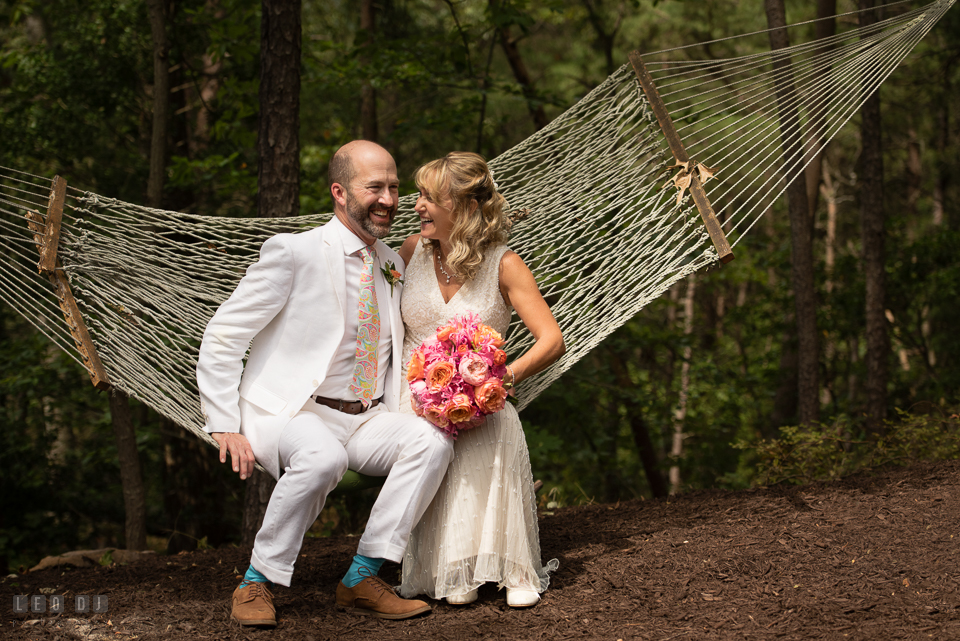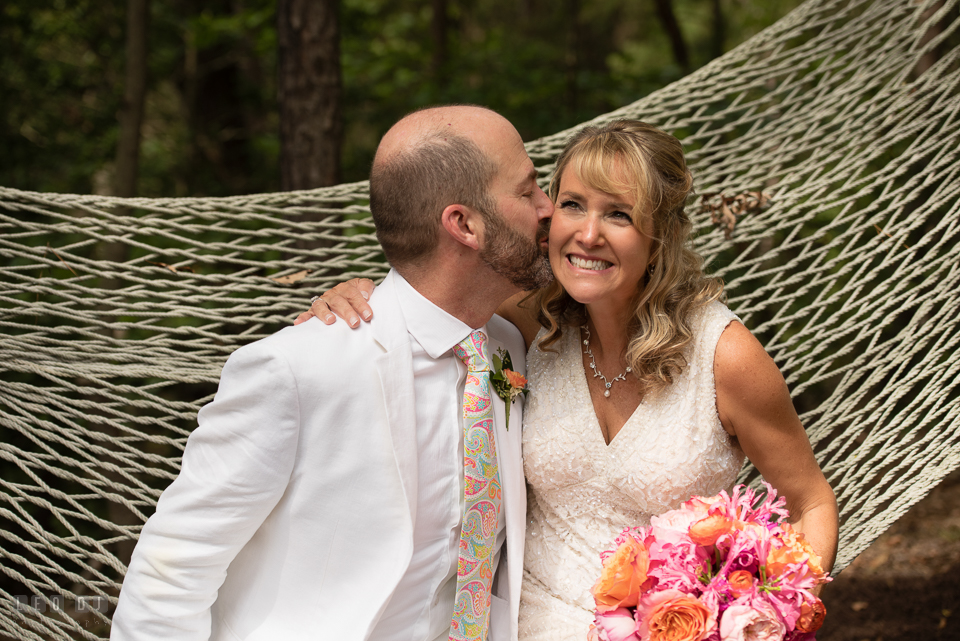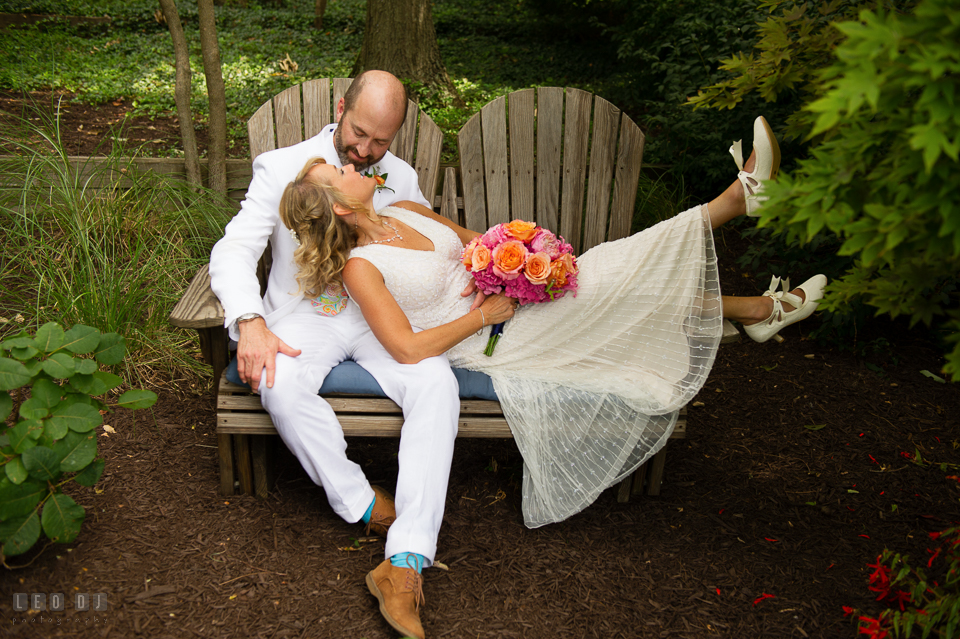 Nancy's parents' waterfront home has this great view of the Magothy river.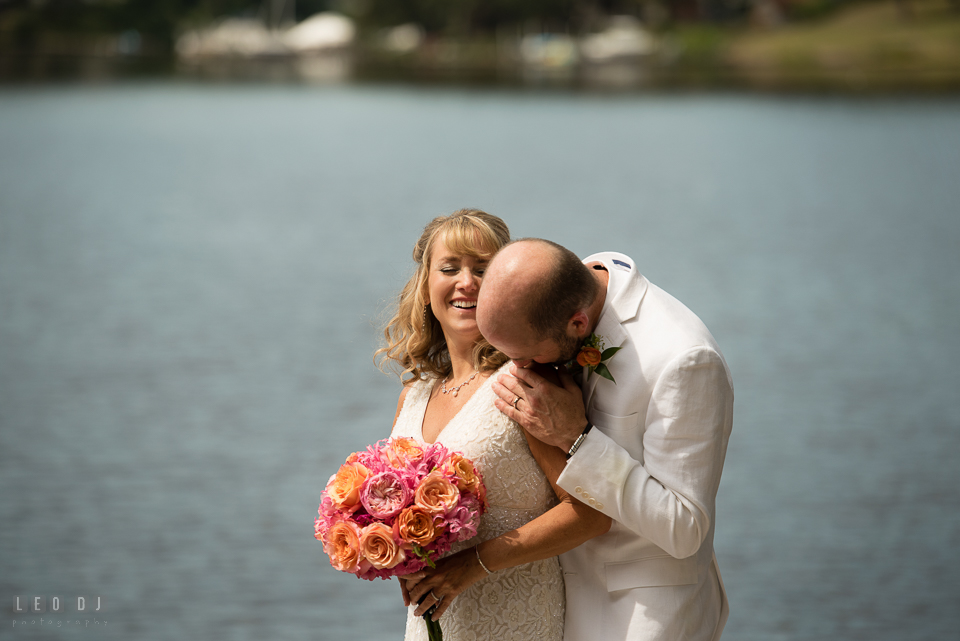 The Bride's lovely bouquet were designed by the florist Simply Beautiful Flowers and Gifts.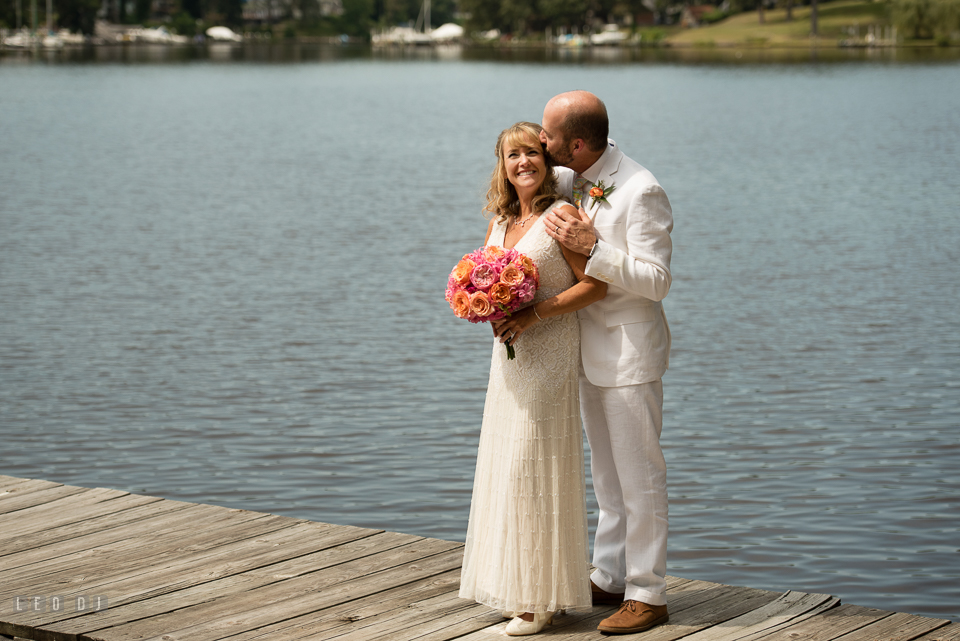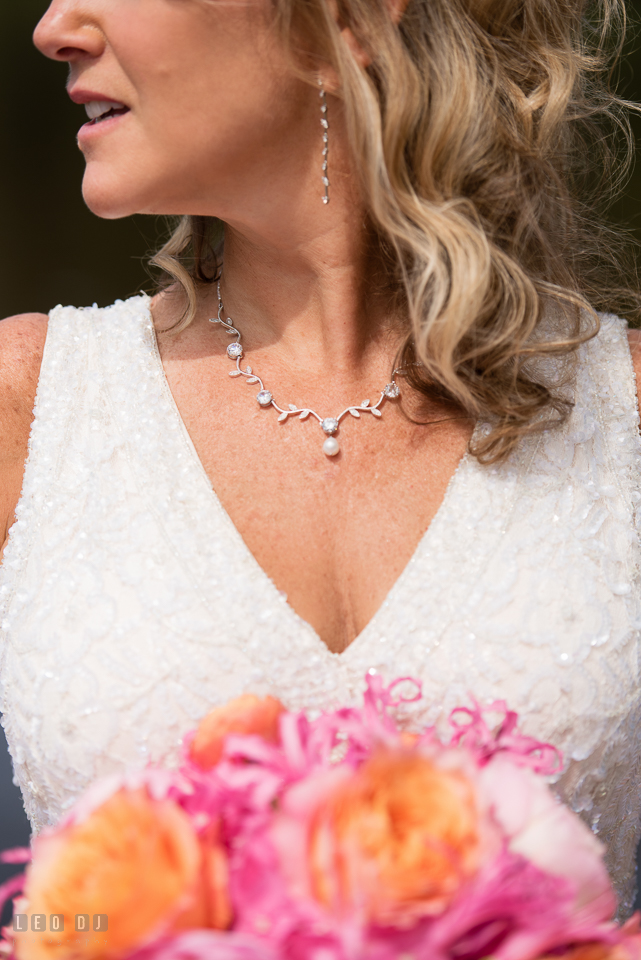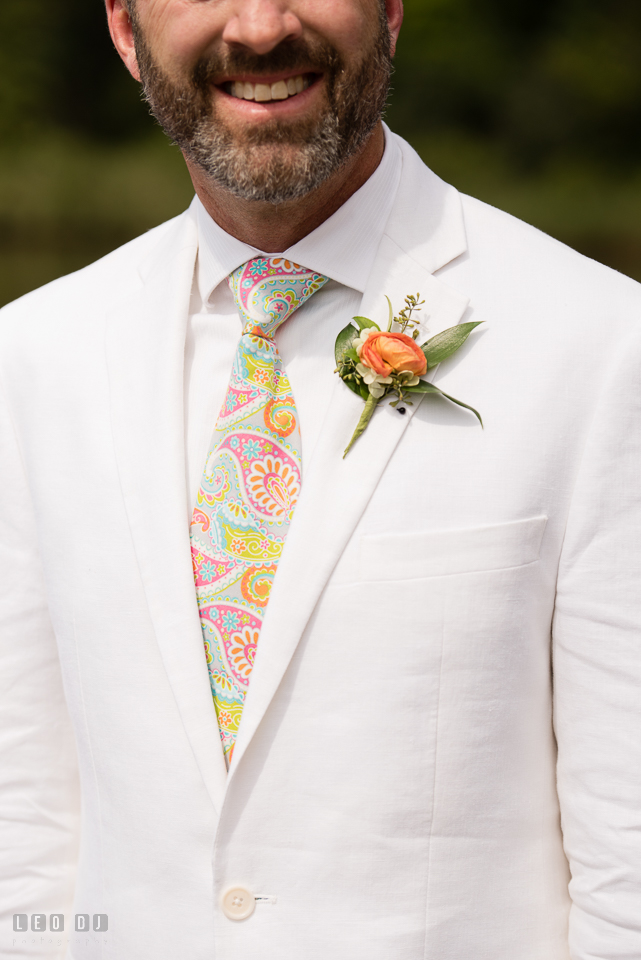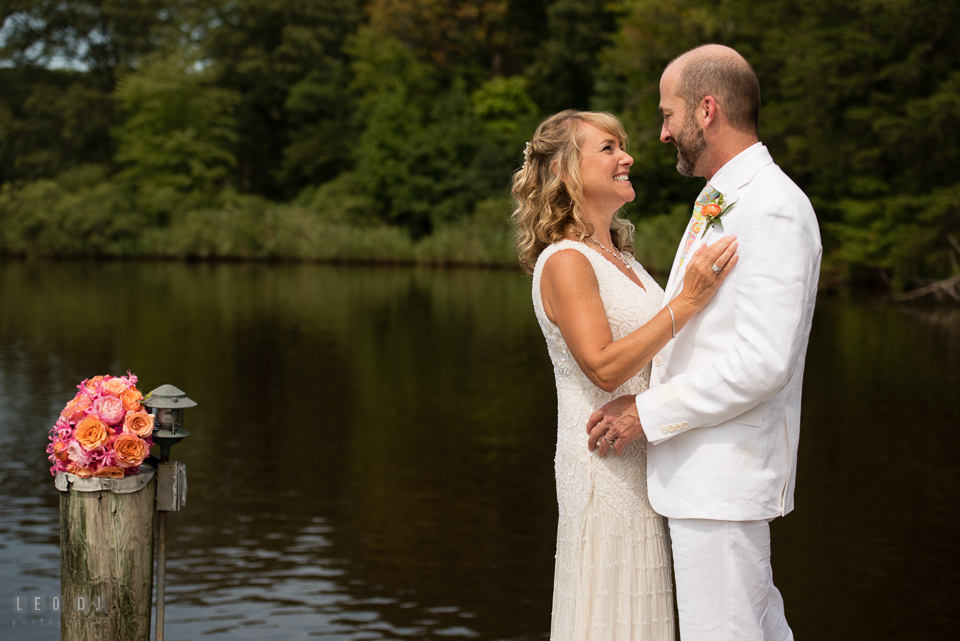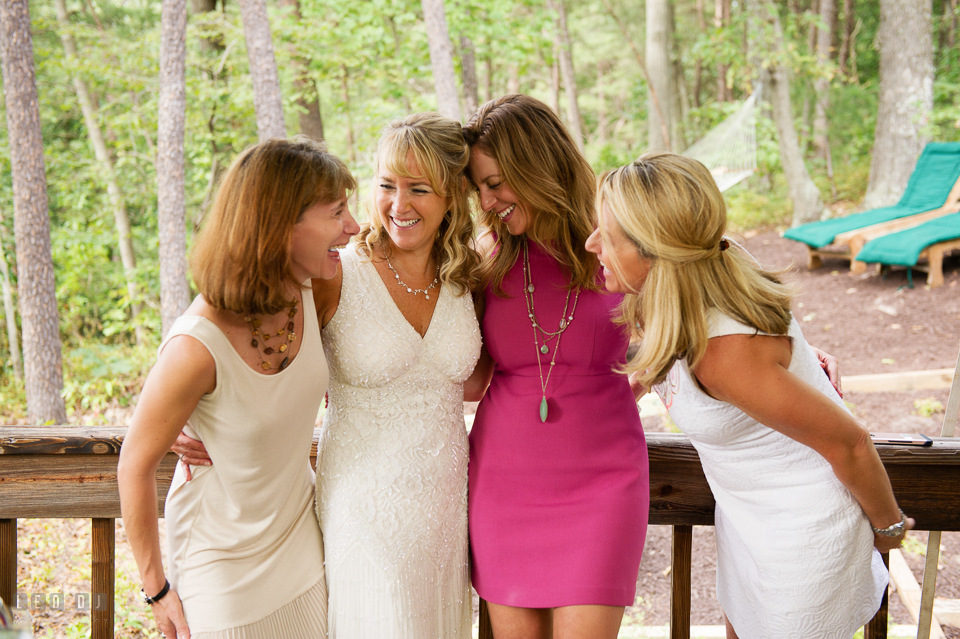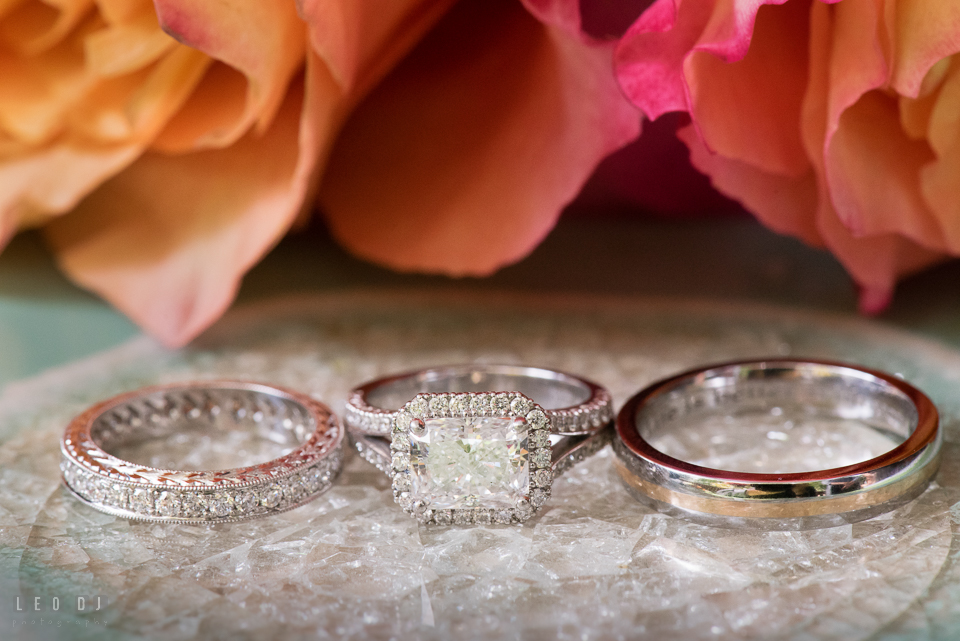 I really enjoy working with adventurous Bride and Groom who would go the distance rather than do the ordinary photo shoots. In this case, they agreed to ride and paddle the boat in the river!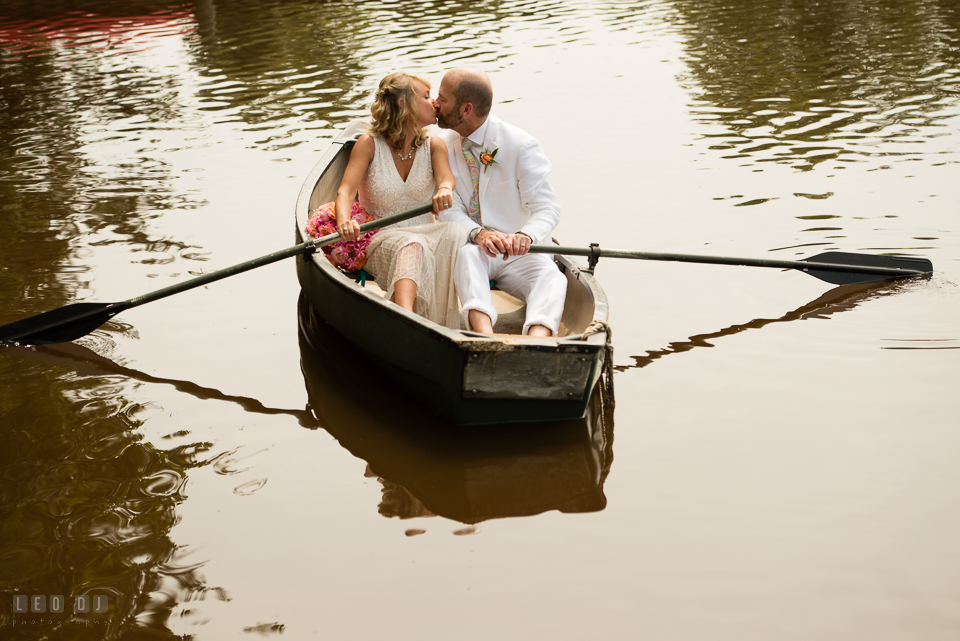 May you live happily ever after! 🙂
Leo Dj
—
Vendors
Officiant:  Bride's second cousin, the Honorable Judge Nancy B Shuger | Make up and Hair: DIY | Dress (designer name and store): ModCloth | Groom's Tuxedo/Suit: Macy's | Florist: Simply Beautiful Flowers and Gifts | Cake and Catering: The Classic Catering People | Chuppah: DIY | Decorations: DIY | Wedding favors: Music CDs, DIY