Blake and Barbara had the quintessential post millennium meet cute since they found each other on a dating site. Their first date was on a Friday, followed by the second one on that Saturday, and by Sunday night they were three dates in and never looked back. They bonded over Star Trek, books and a shared belief that Blake was the funniest person in the world. Less than two years later Blake slipped a ring on Barbara's finger. Despite this, on September 3rd, 2016 Blake and Barbara will be married at the Maryland Science Center, Baltimore.
Interestingly Barbara and Blake decided that instead of doing their engagement photo session elsewhere, they should do it at home. Their reason was simple but just right. One of their favorite things was spending time at home together, and they liked the idea of recording that, so that someday they'll be able to look at these pictures and remember their first home together.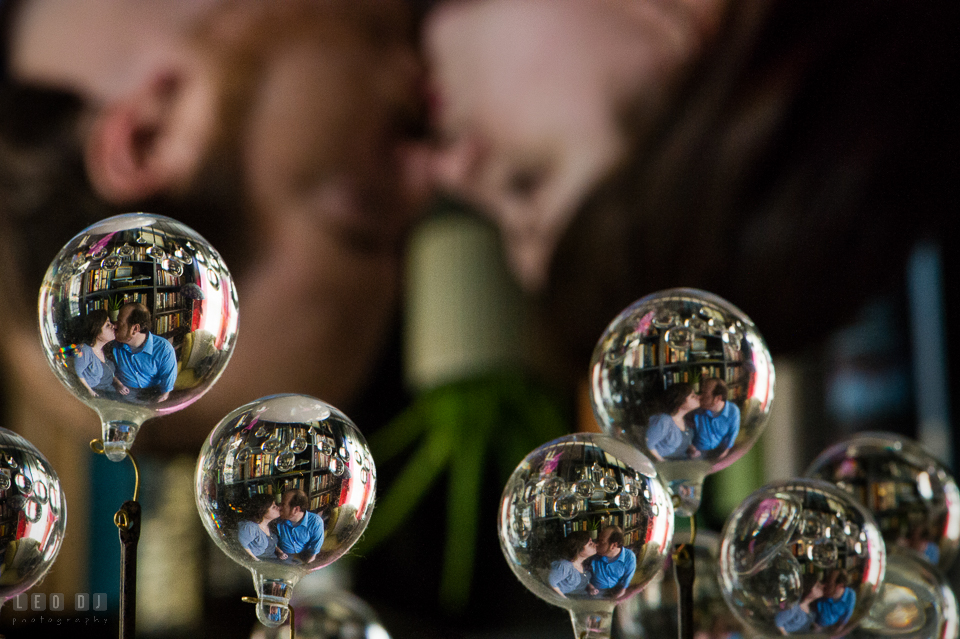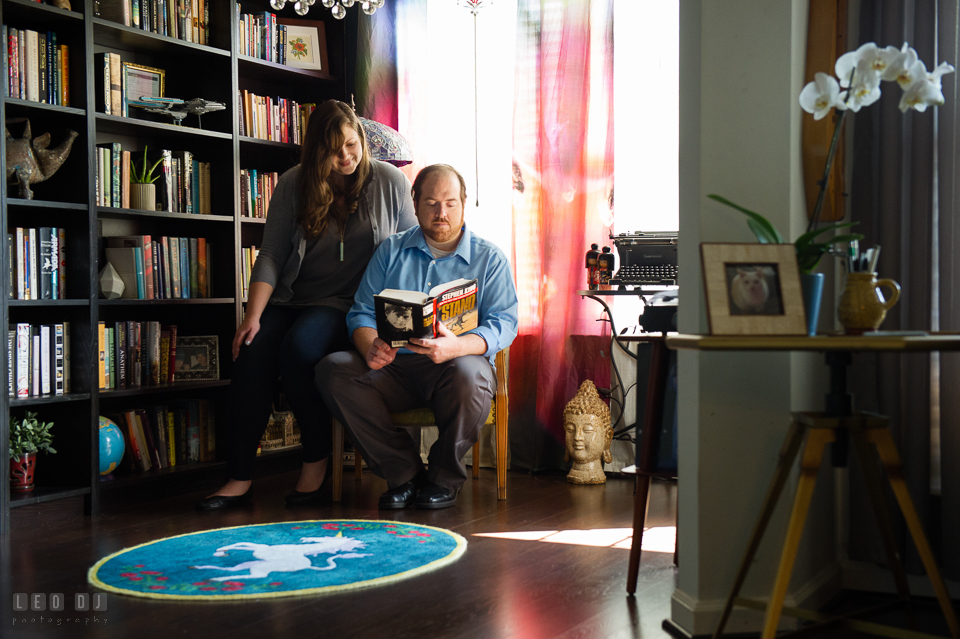 On the shelf, you could see a Star Trek USS Enterprise ship which Barbara made from Lego, not from a set but from her own creativity by figuring out the pieces needed to build the ship. She then posted the starship on Reddit to share with other fans. Surprisingly William Shatner responded and liked her creation! Barbara screen shot the conversation, printed it, and framed it behind the Lego ship. 🙂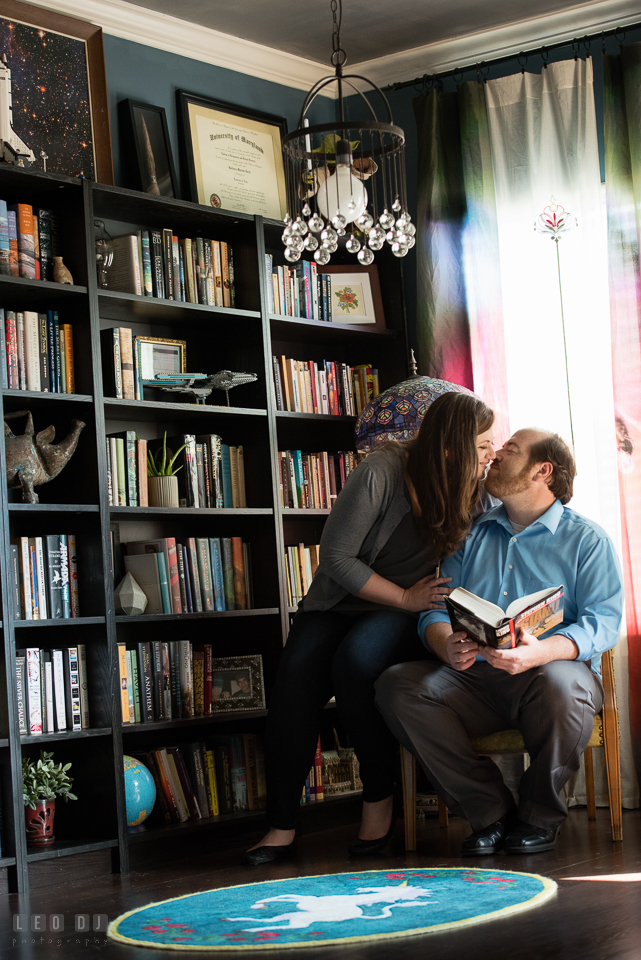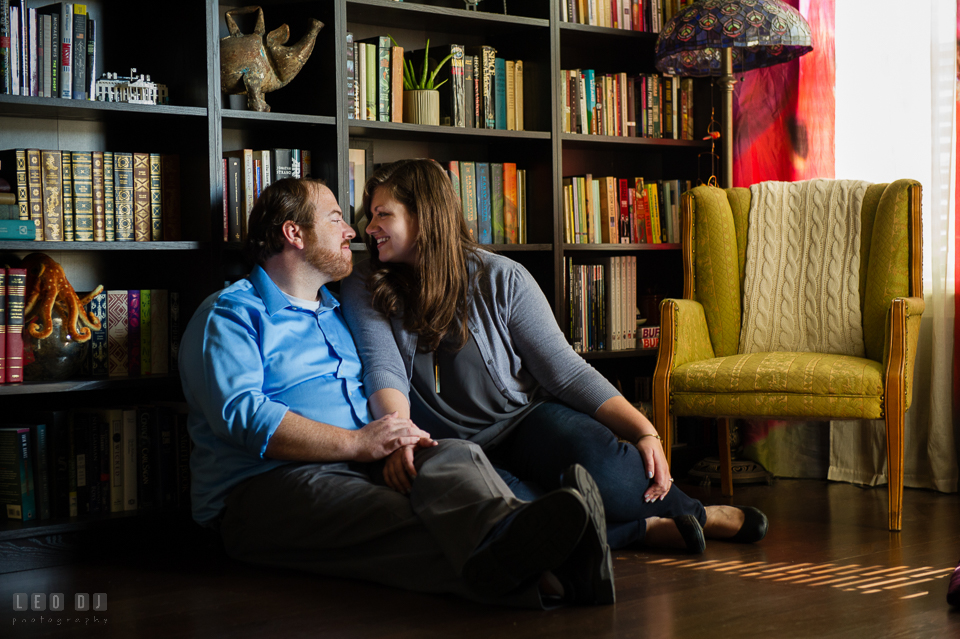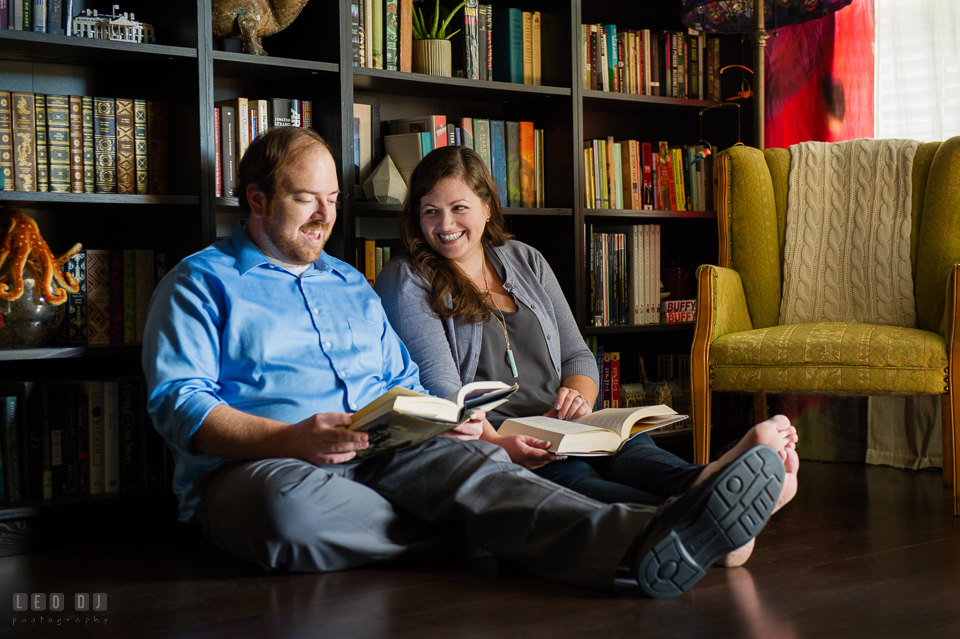 Barbara and Blake had lots of interesting decor for their home including this light above their dining table. The T-rex skeleton on the chalkboard behind them was drawn by Barbara. She is quite an artist. Which was why their furniture and decorations are stylish.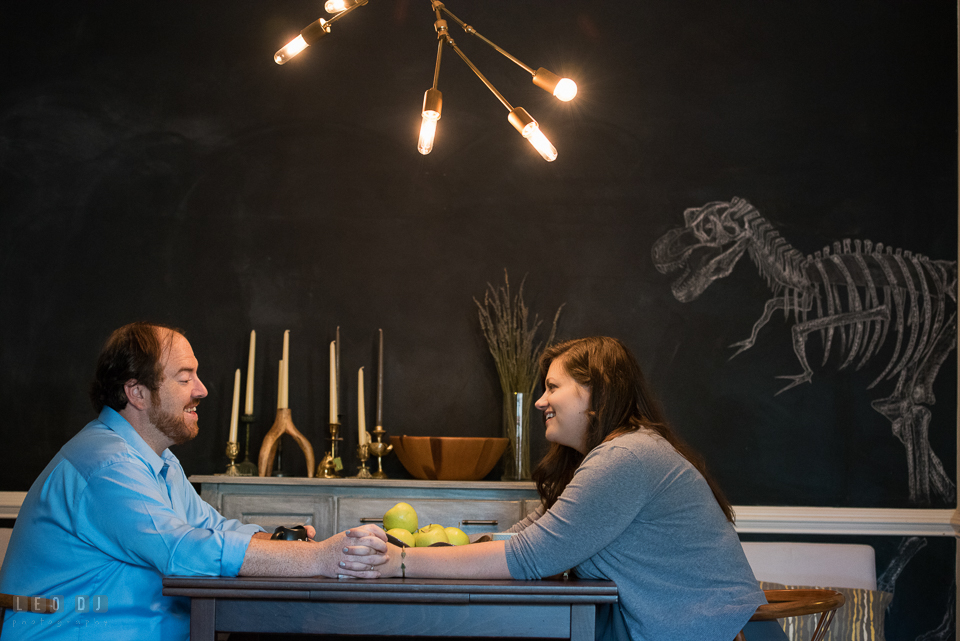 See if you can read or recognize the signature on this Star Trek uniform before reading my description below.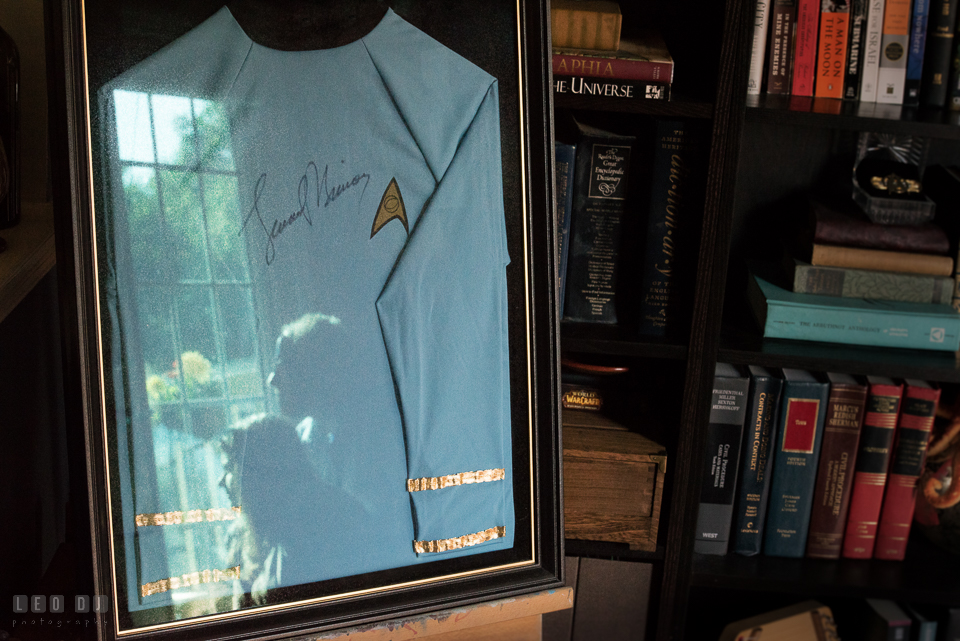 Yes, the costume was signed by the late Leonard Nimoy. Isn't that awesome?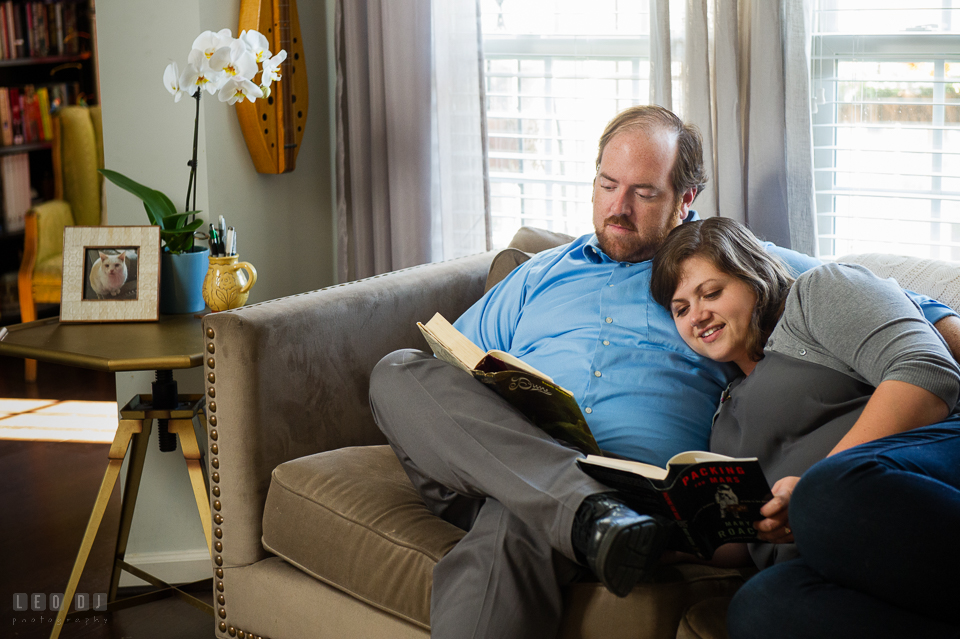 Blake and Barbara love to spend time together reading books.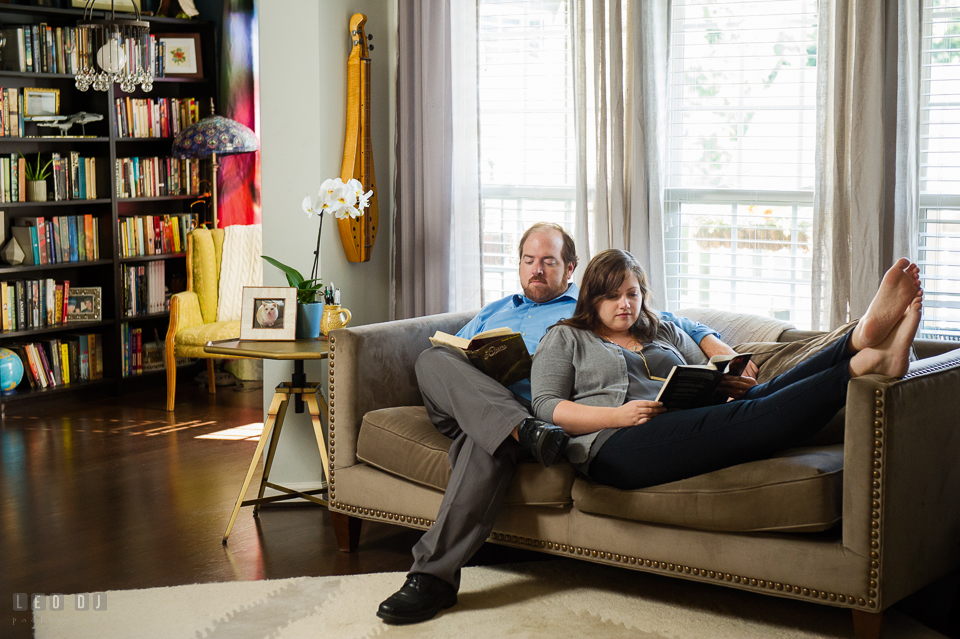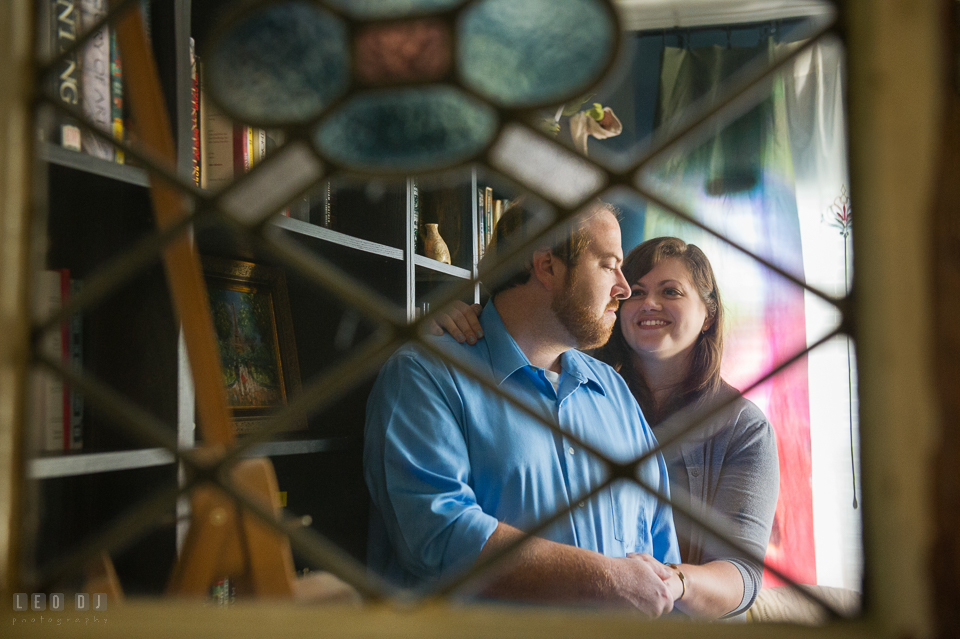 Congratulations on your engagement, Barbara and Blake!
See you soon at your wedding!
Leo Dj