Jessica and Dan's engagement photo session at the Baltimore Rowing Club was one of the most unforgettable experience I ever had for any photo session I've ever done. It sure was like one-of-a-kind adventure I don't think I would experience again, at least not in the near future. I would love to have the chance to do it again, of course! Nonetheless, after the fun we had during the pre-wedding session, I couldn't wait to photograph their wedding at The Historic Kent Manor Inn. 🙂
The Venue: Kent Manor Inn
The couple chose Kent Manor Inn as their wedding venue for its natural beauty and simple elegance. Moreover, the management and staff made everything from the ceremony to the reception easy to plan with little stress!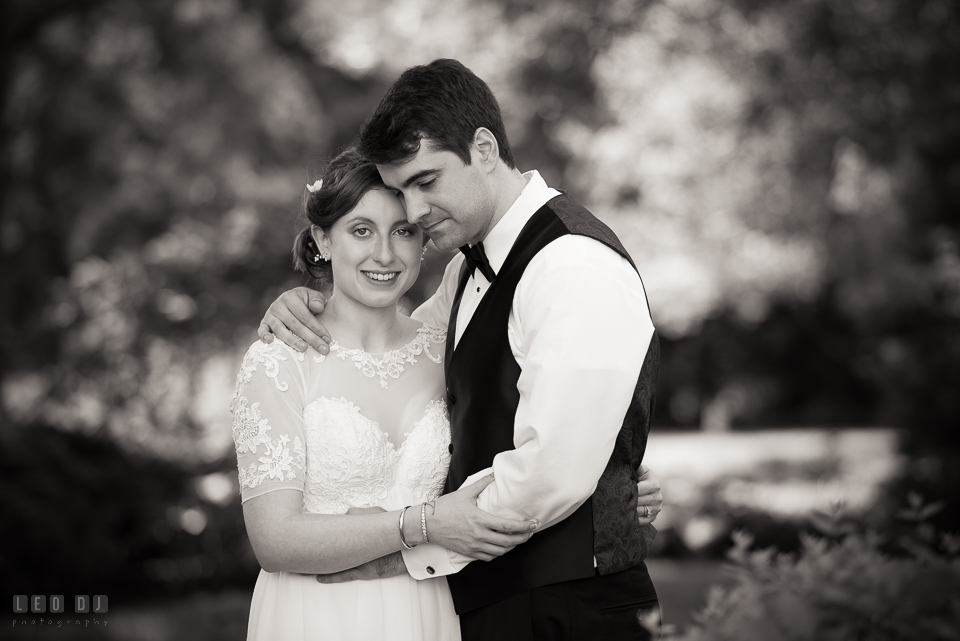 A gorgeous and sunny day at the Kent Manor Inn. Just perfect for a summer wedding!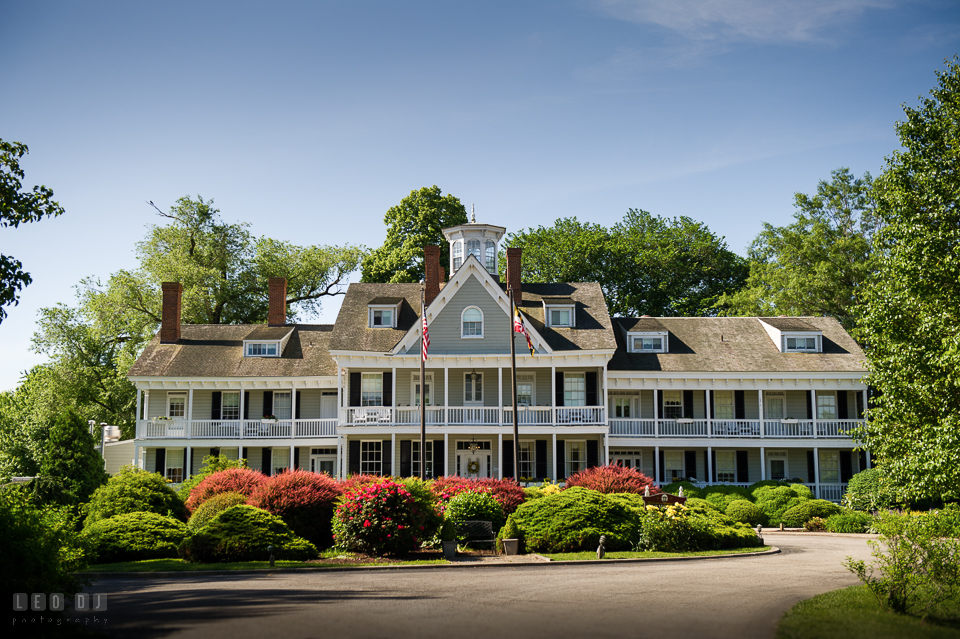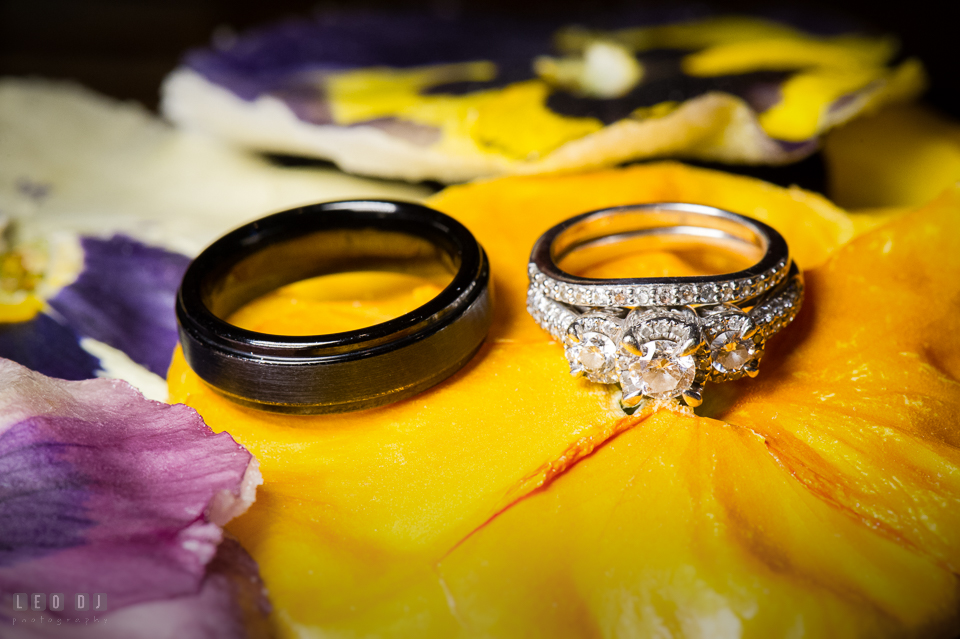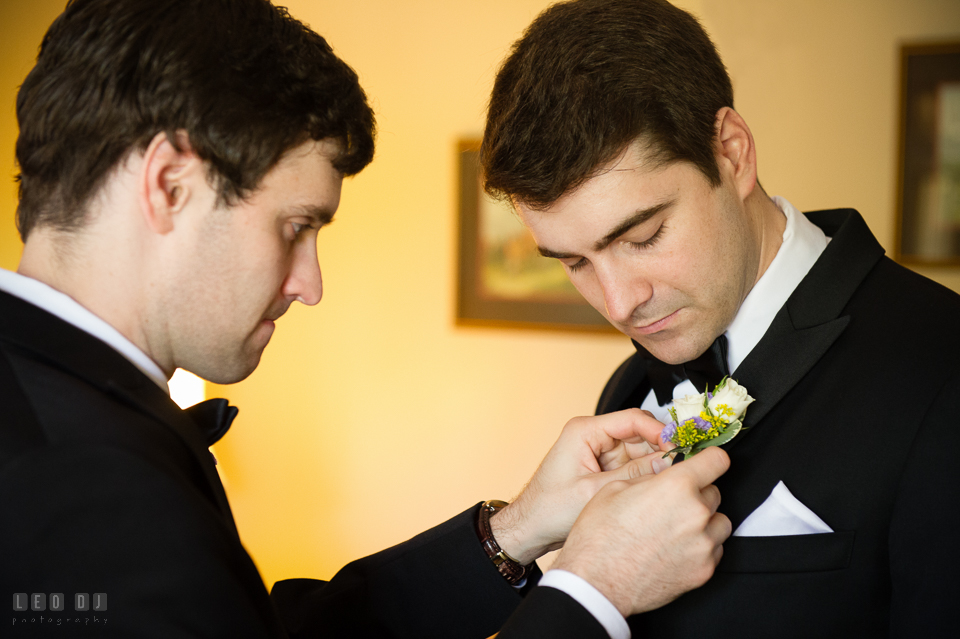 Love seeing these mini-newspapers programs from KoTwoDesigns using the photos from their engagement session.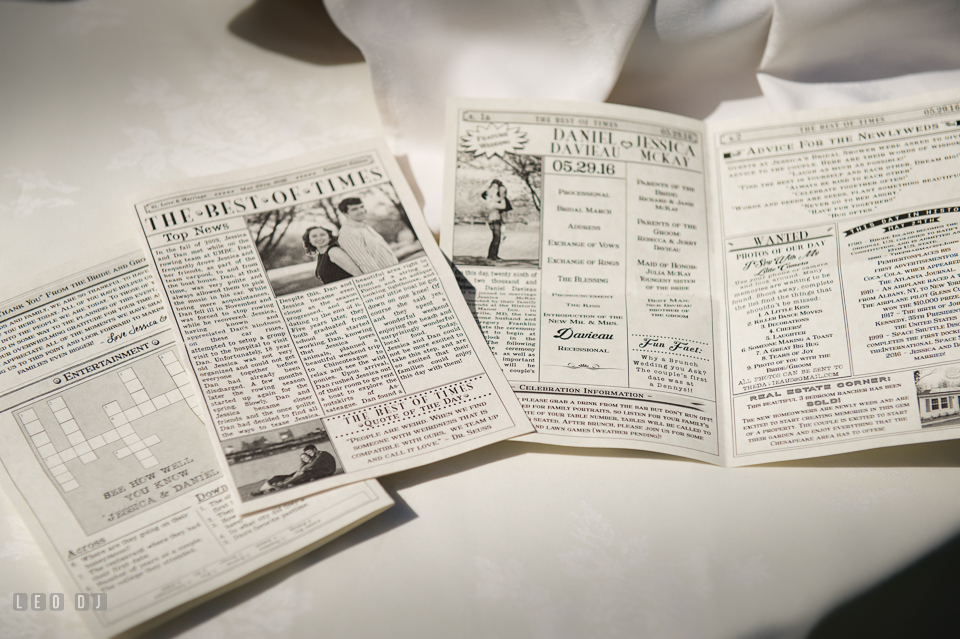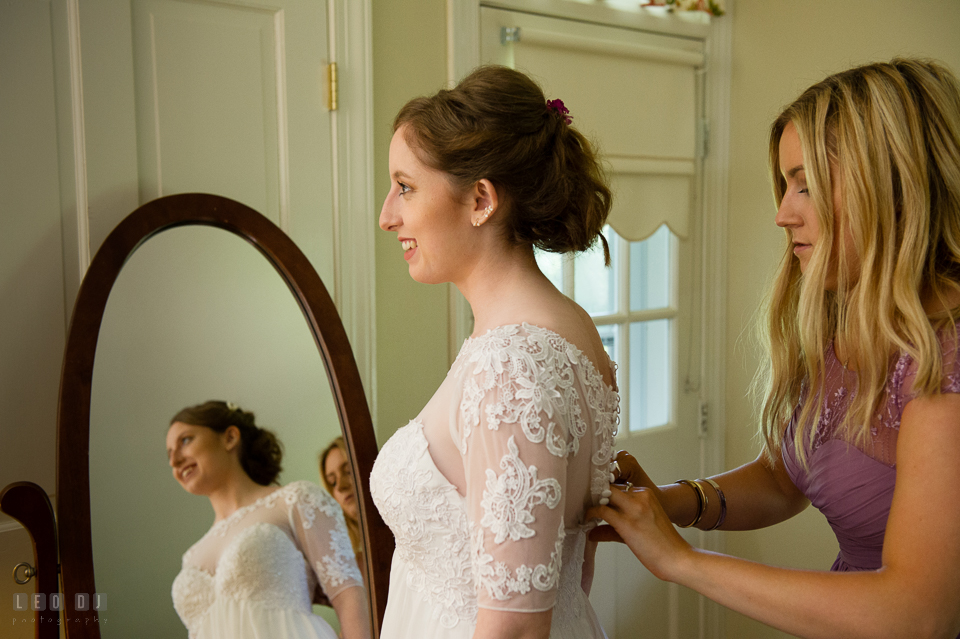 After Jessica finished dressing up in her lovely laced wedding gown, she had her first look with Dan.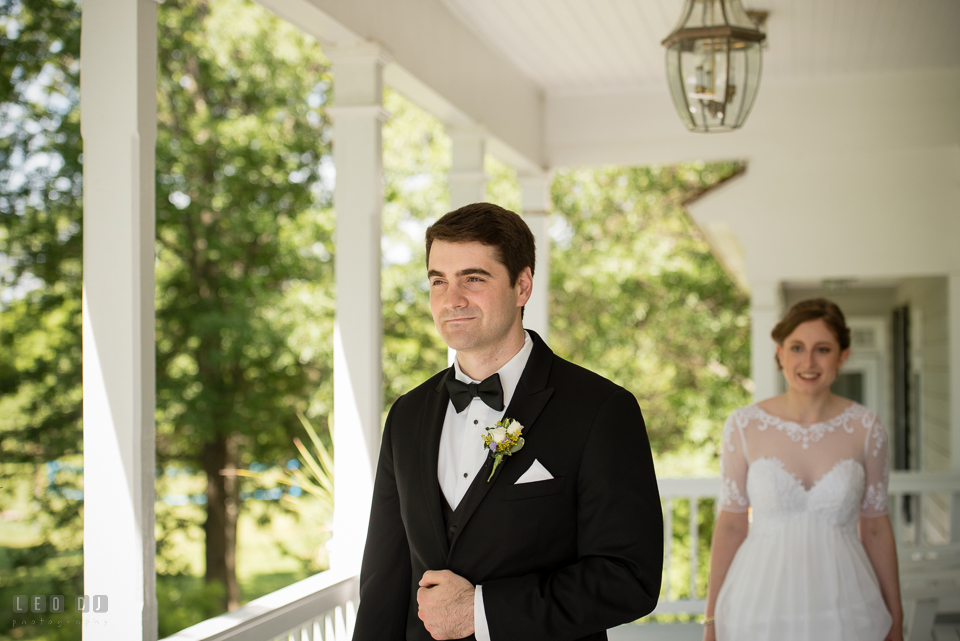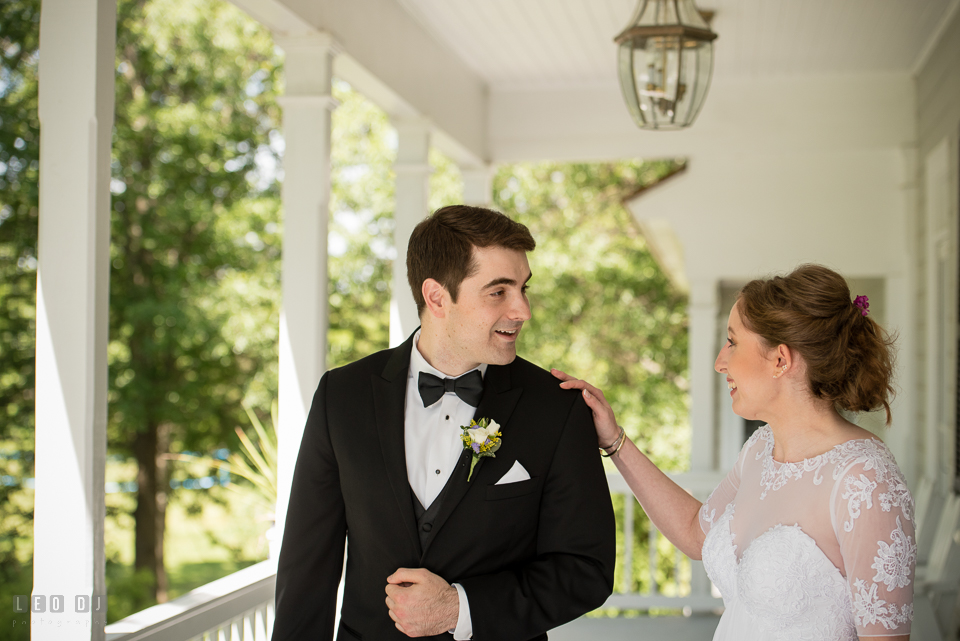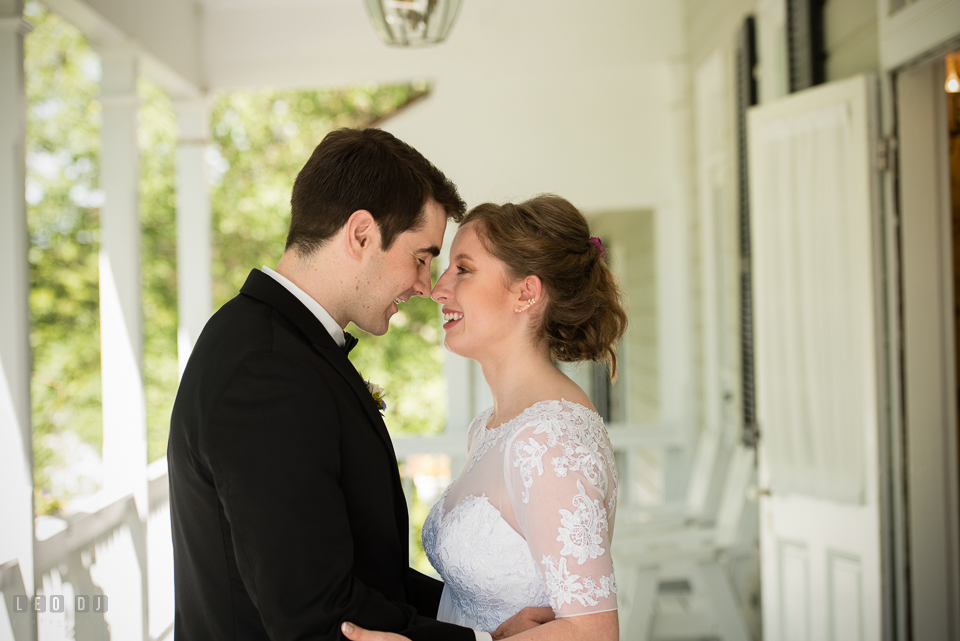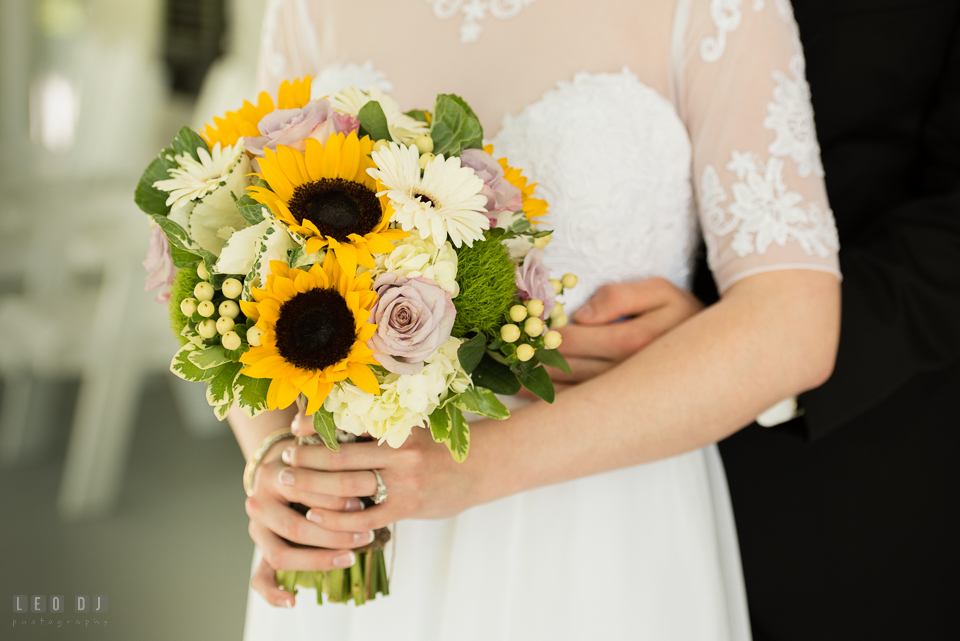 The boutonniere and the sweet summer themed bouquet with sunflowers were designed by the florist Fleur De Lis.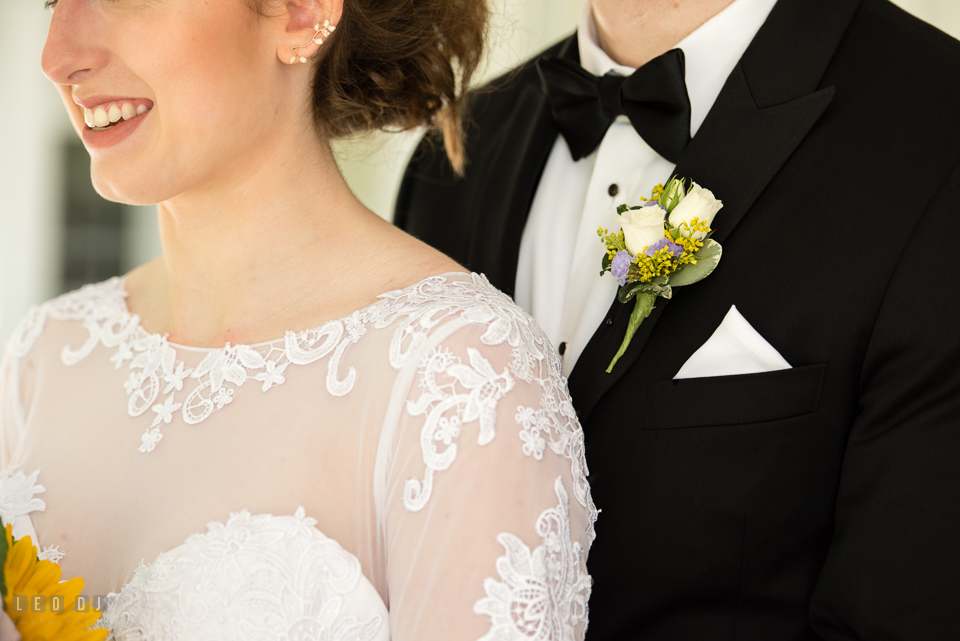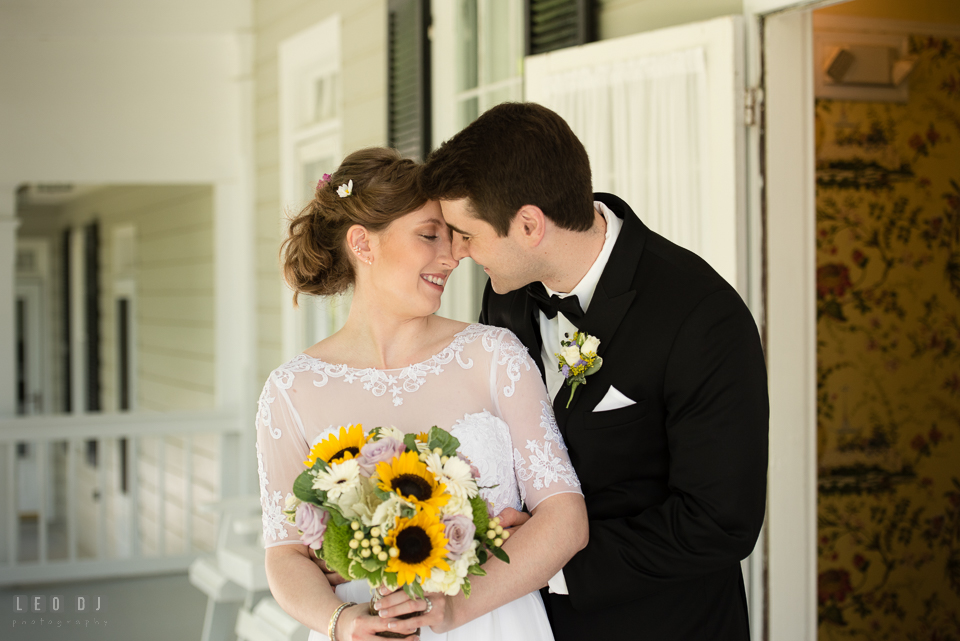 The lovely Bride and Groom with the Maid of Honor and Best Man.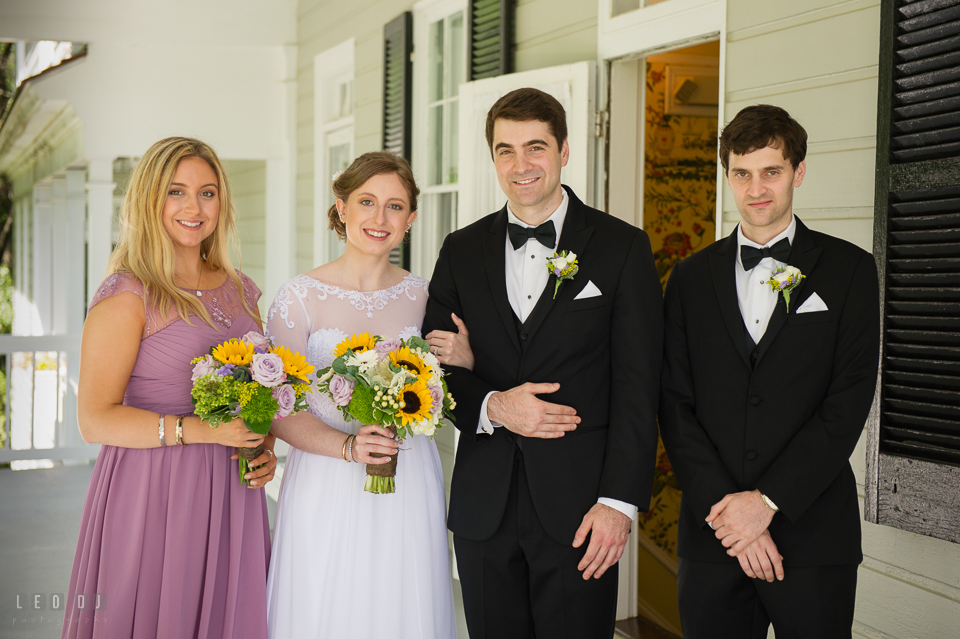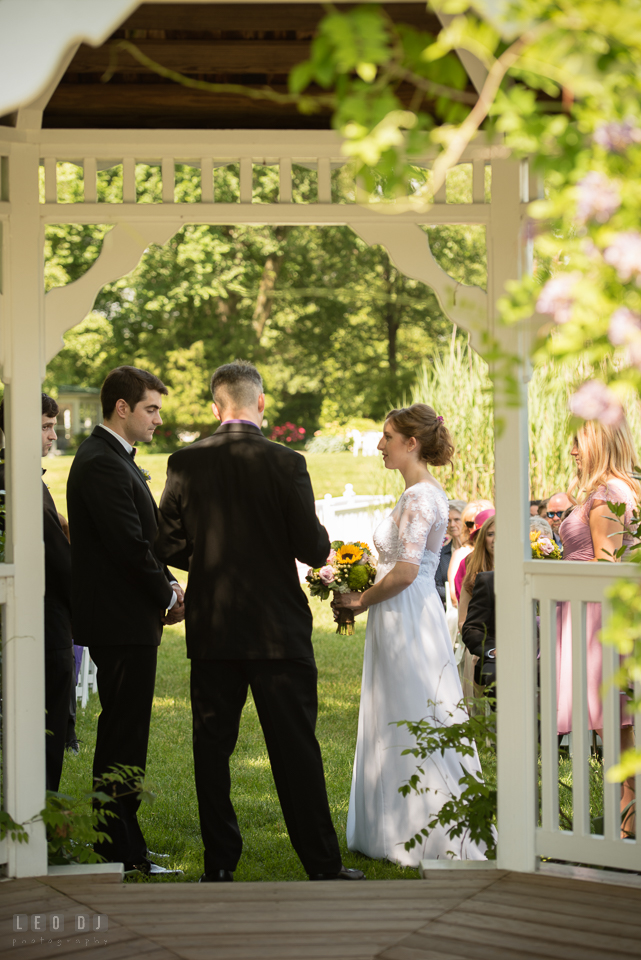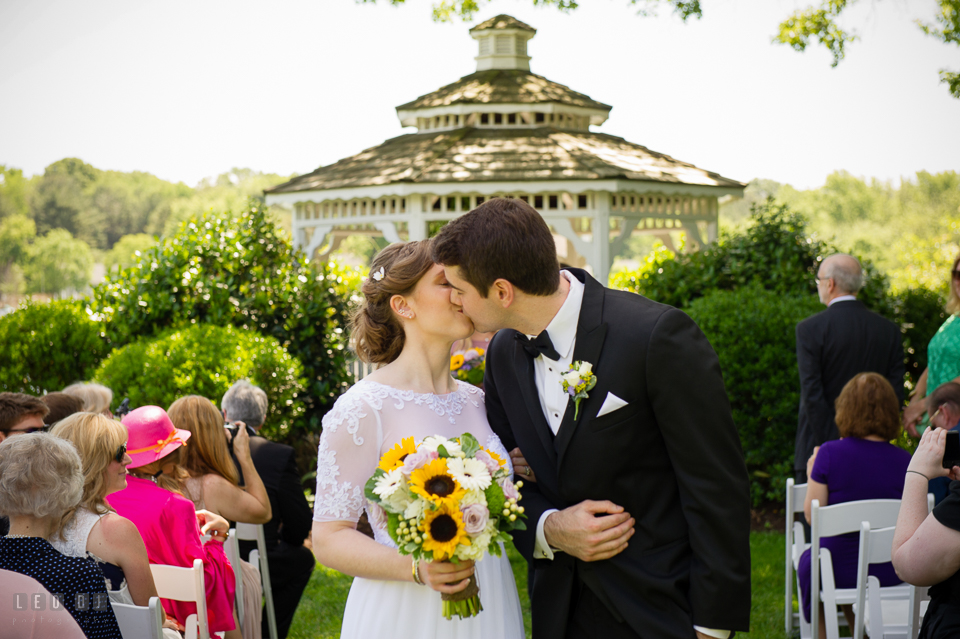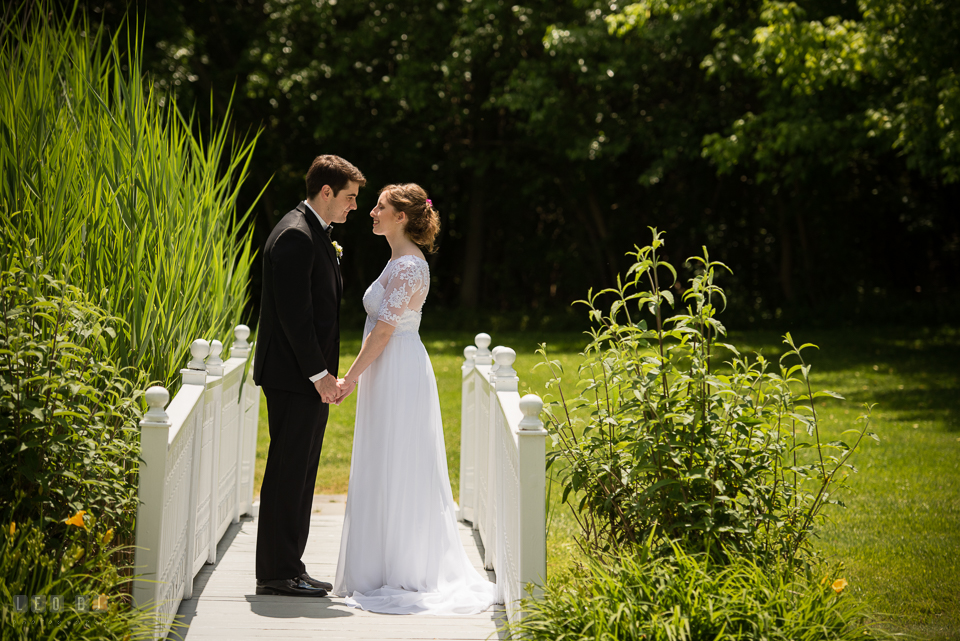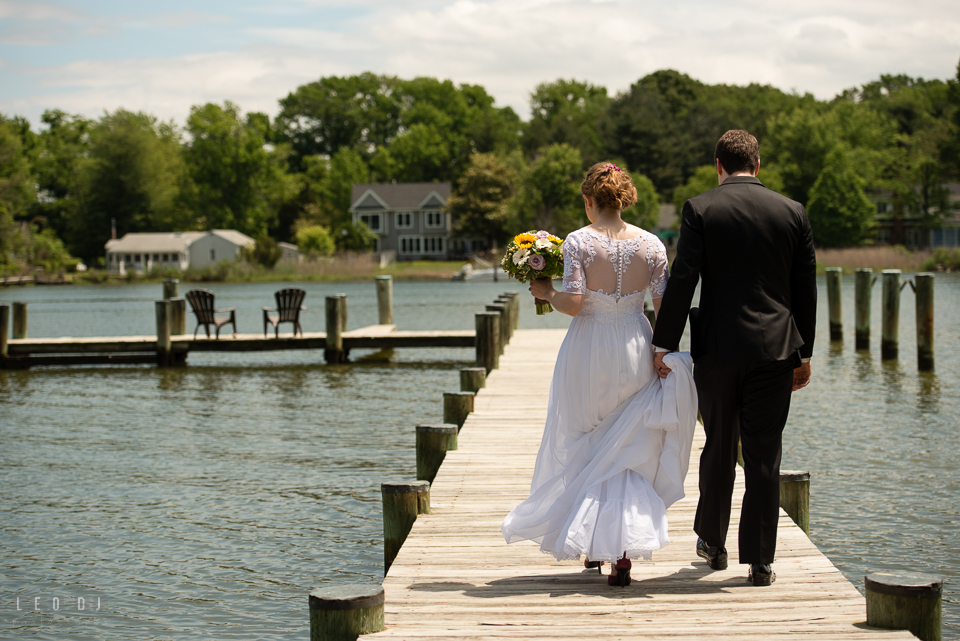 The buffet style brunch also featured a food station which provided custom order omelette with choice of ingredients by the guests.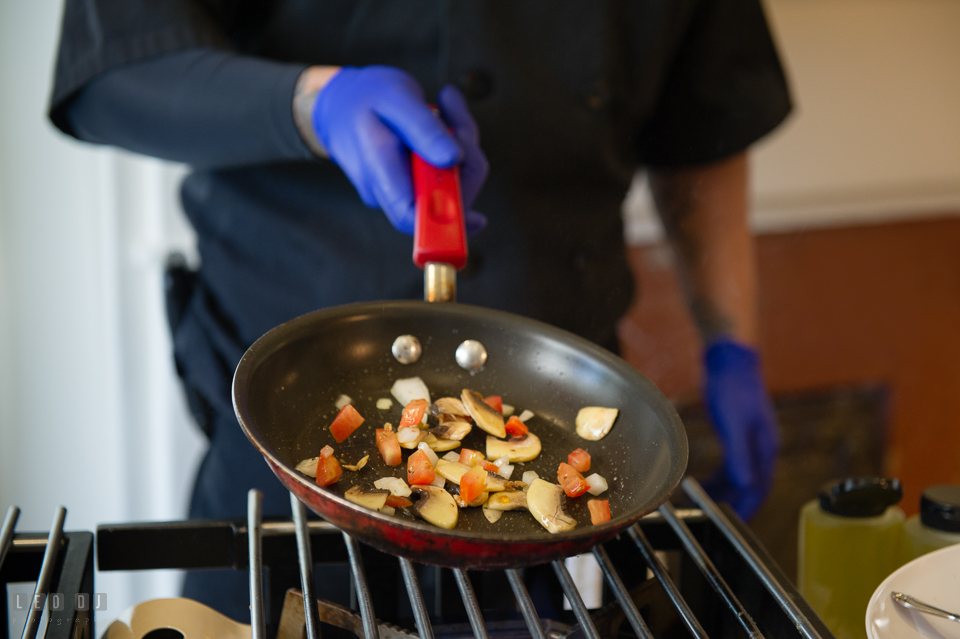 This wooden cake topper from Wooden Heart Buttons is really cute!
This is one of the most gorgeous cake I've ever seen! The wedding cake was from Fiona's Cakes, decorated with real edible flowers from Gourmet Sweet Botanicals.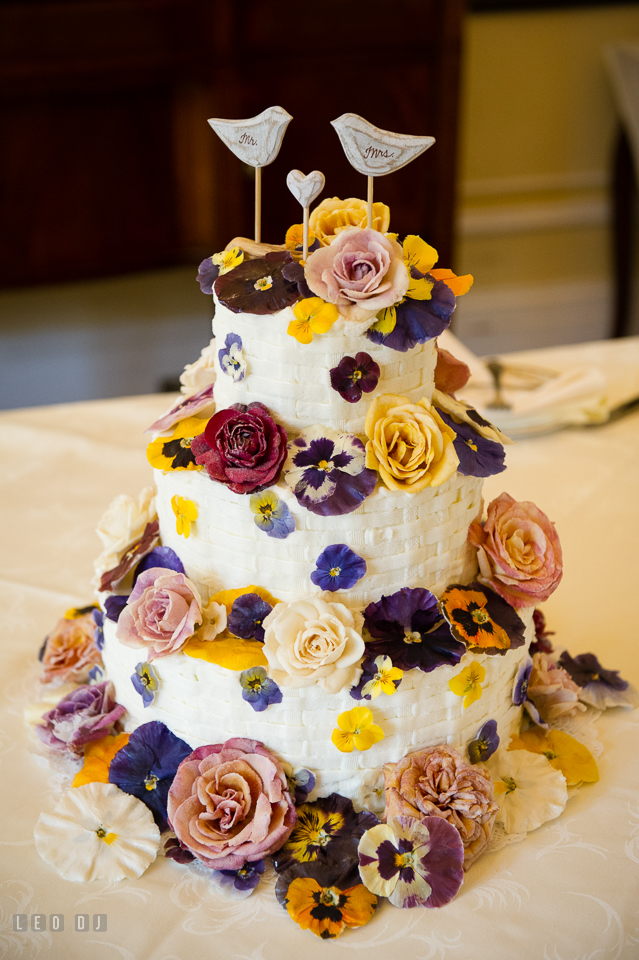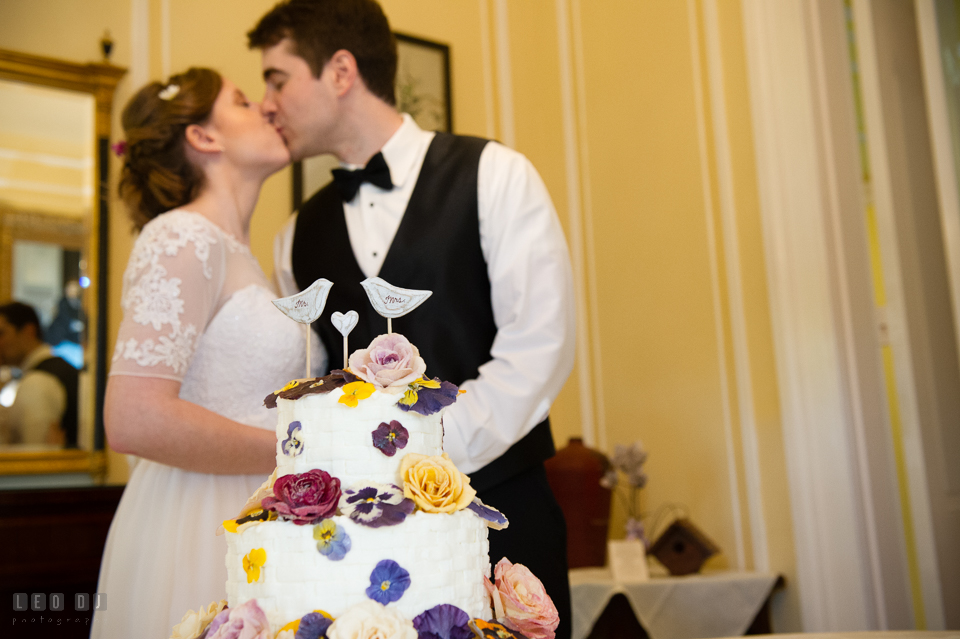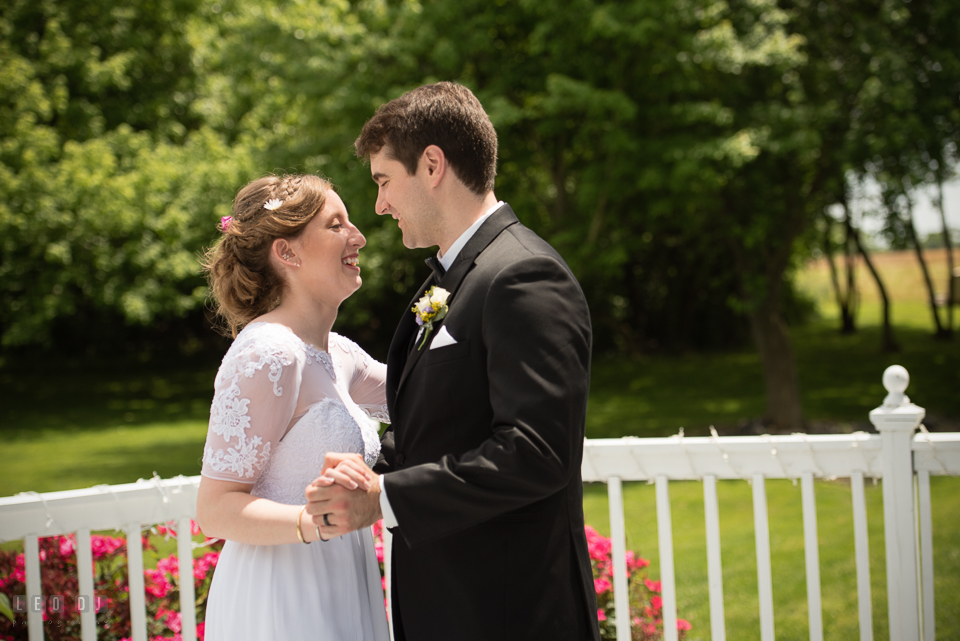 The Bride and Groom's first dance was done outside on the patio and later joined by their parents and siblings.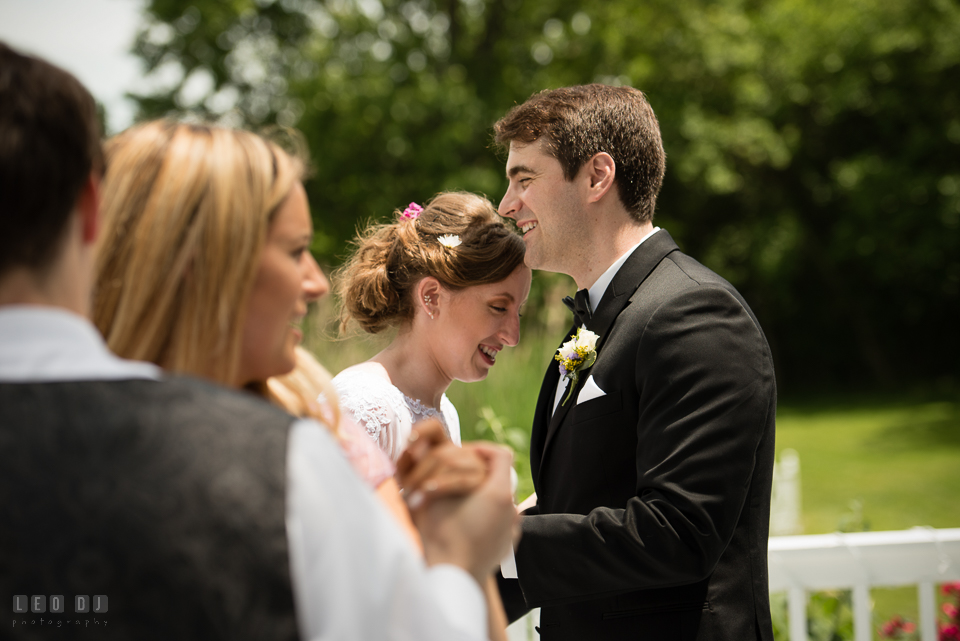 Some activities for the Bride, Groom, and the guests during the reception includes playing football and corn hole.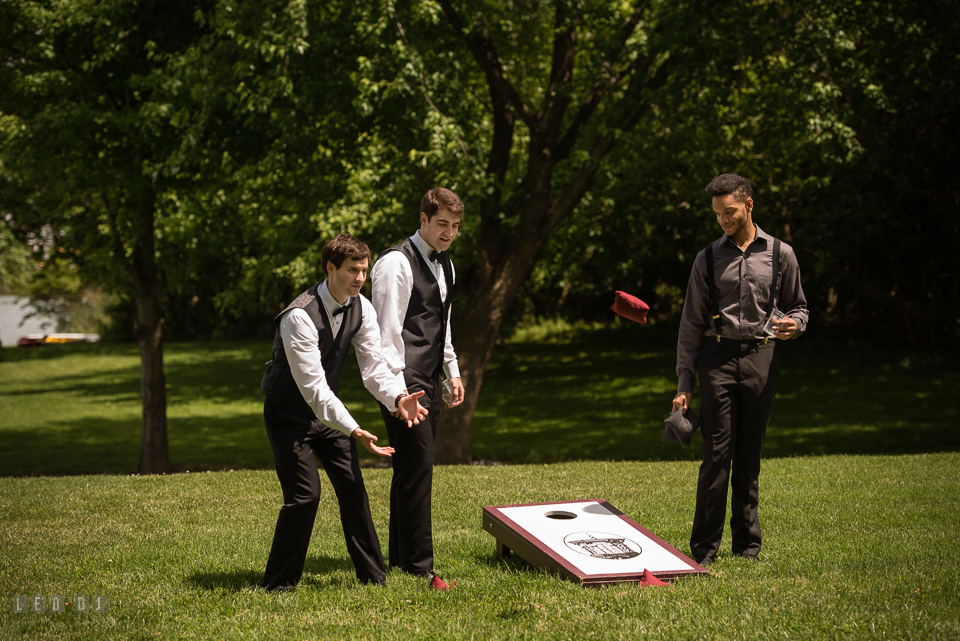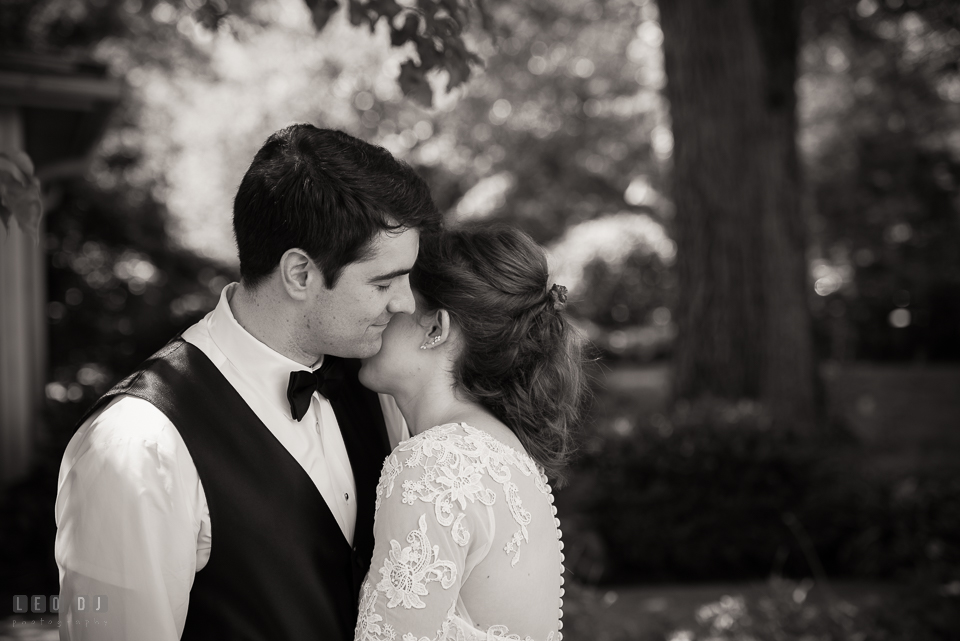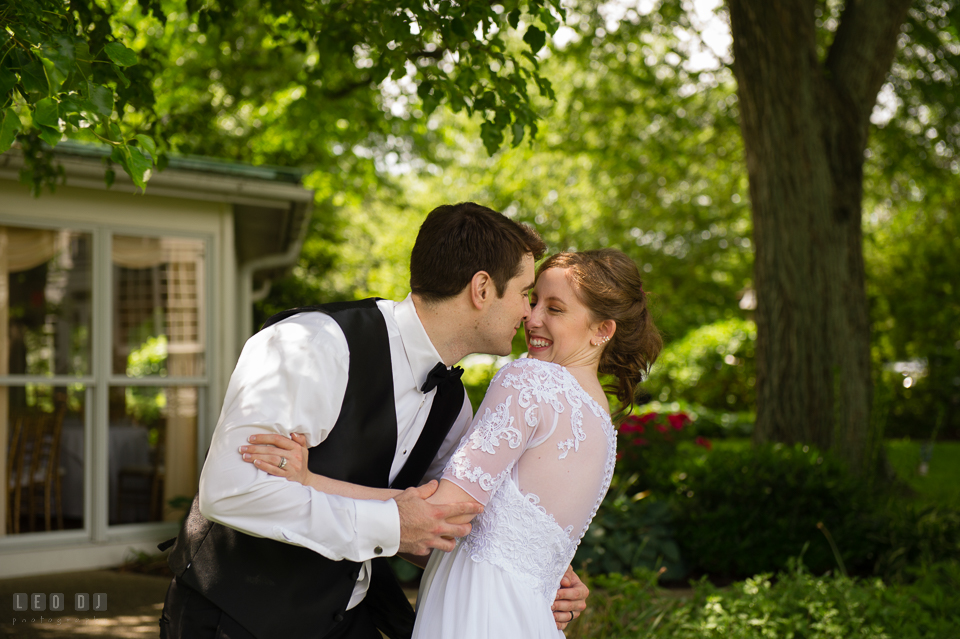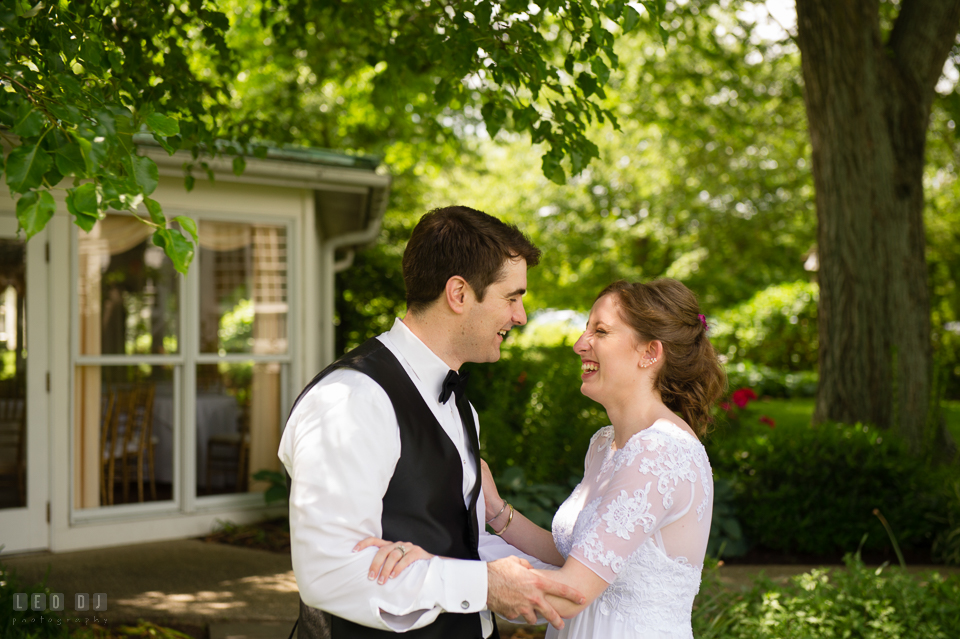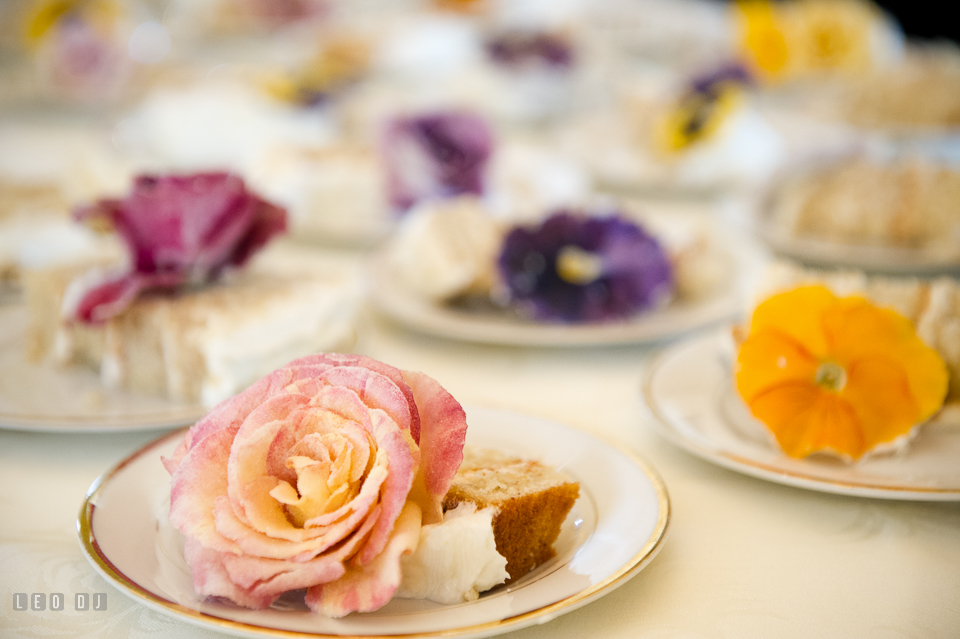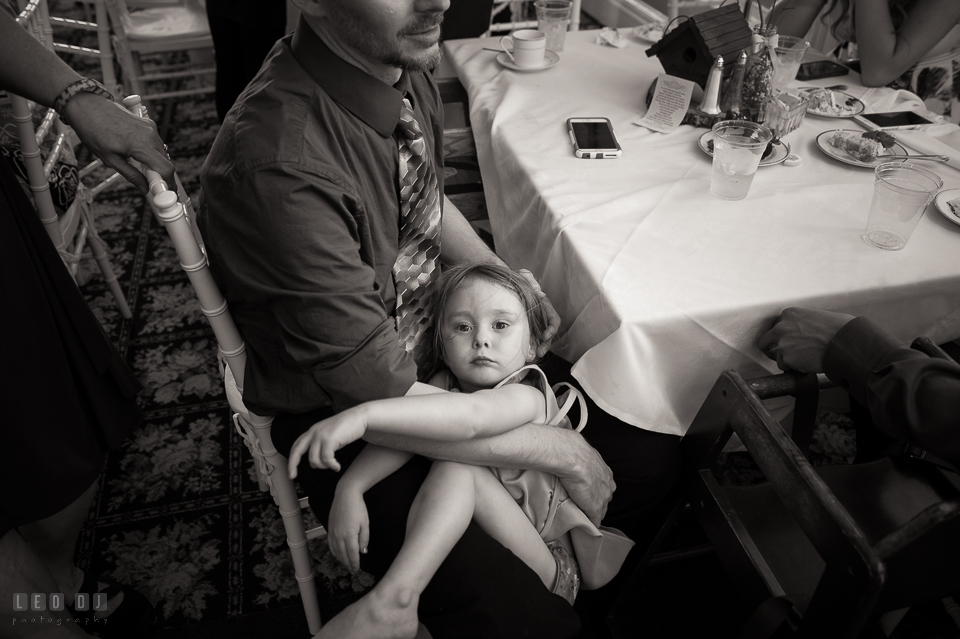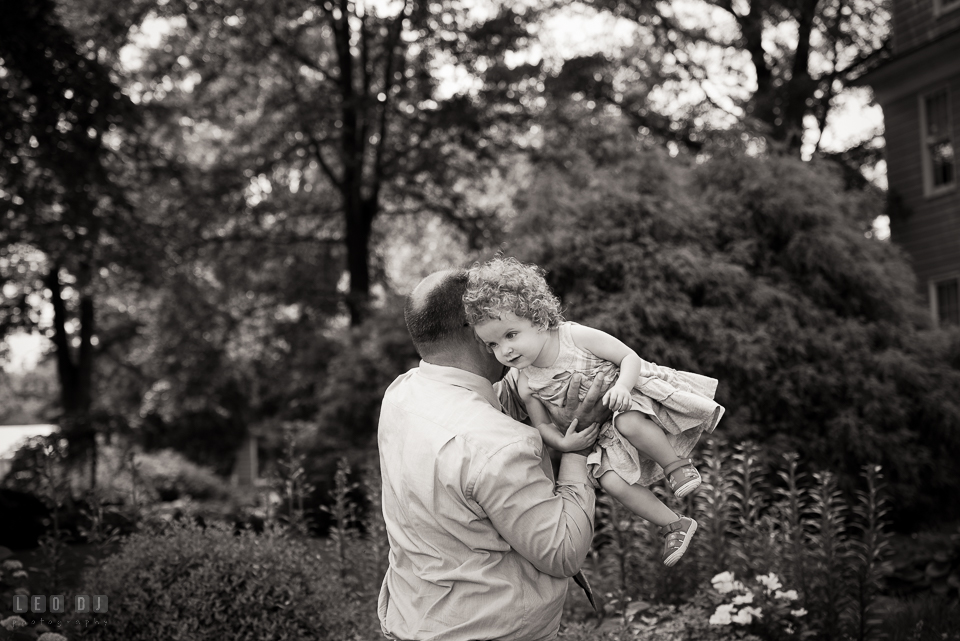 I always enjoyed capturing children and their activities amidst the hustle and bustle during the wedding.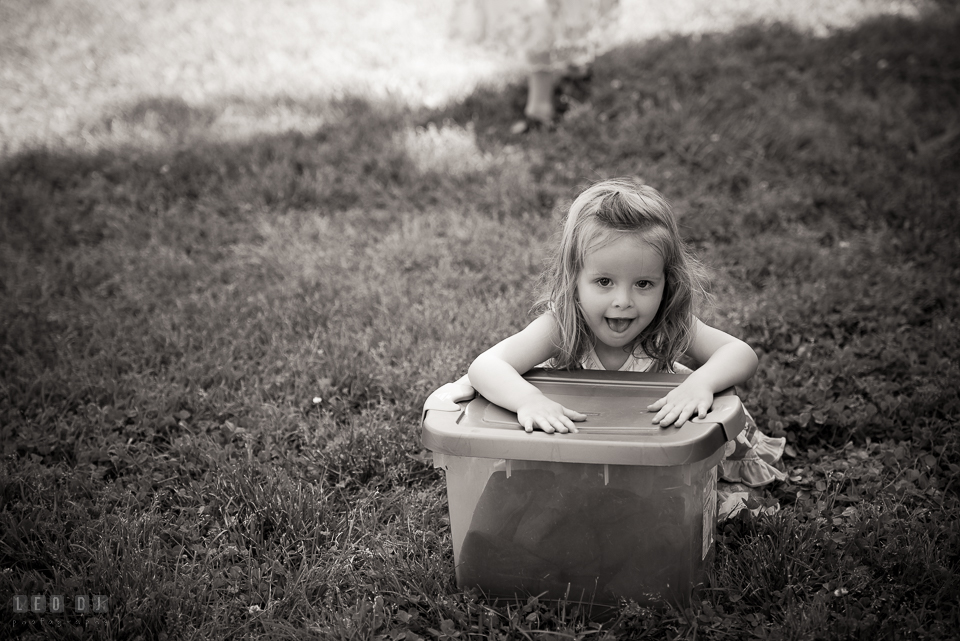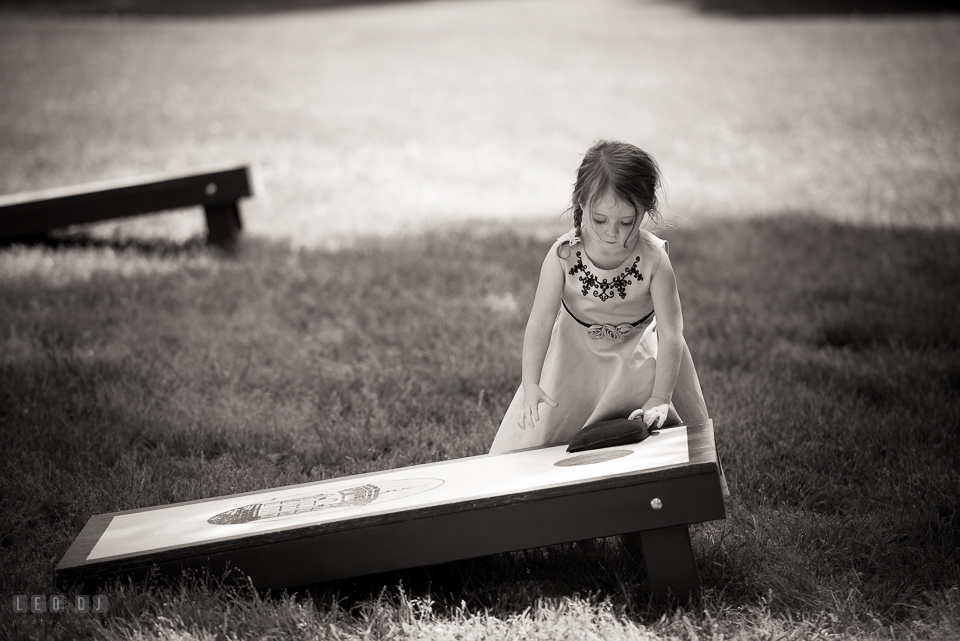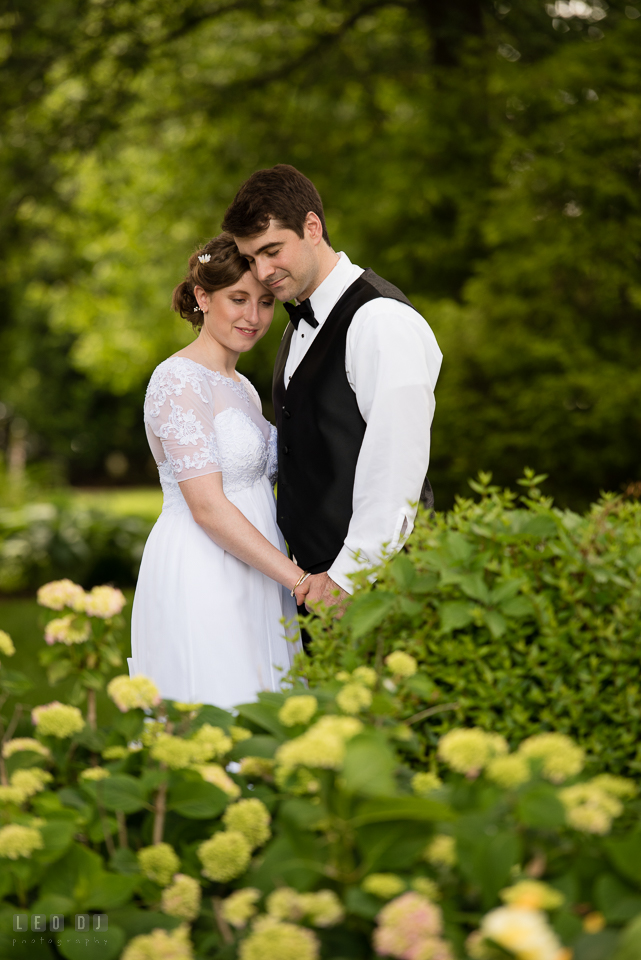 Congratulations Jessica and Dan!
May you live happily ever after! 🙂
Leo Dj
—
Vendors
Venue, Hotel, and Catering: Historic Kent Manor Inn | Coordinator: Ashley Clough and Kelley Adams | Officiant: Gregory Franklin (sibling of Bride) | Make up: Julia McKay (MOH) | Hair: Julia McKay (MOH) | Dress (designer name and store): David's Bridal | Tuxedo/Suit: Men's Wearhouse | Florist: Fleur De Lis | Decorations: DIY with the help of Sarah & Gregory Franklin (siblings of Bride) | Cake: Fiona's Cakes | Wedding favors: Rebecca Davieau (MOG) | Wedding cake topper: Wooden Heart Buttons on Etsy | Mini newspapers/programs: KoTwoDesigns on Etsy | Edible flowers on cake: Gourmet Sweet Botanicals – arranged by Fiona's Cakes