It was awesome to capture Jenna and Lee's love for each other during their stylish romantic engagement in downtown Annapolis, Maryland. However, their wedding at the Loews Annapolis was super fun! They sure knew how to party, not to mention that they hired a 26-piece music band!
Jenna and Lee looked all over the DC and Maryland area for a wedding venue. They didn't know exactly what they wanted. However, as soon as they walked into the Loews, they knew that it would be perfect. Despite the Loews being a large corporation, nothing about the hotel felt corporate. Suitably located in Downtown Annapolis, it felt more intimate than any other location they had visited. Everything about the hotel was beautiful, especially its atrium with the open ceiling and natural light, a unique place to hold a ceremony.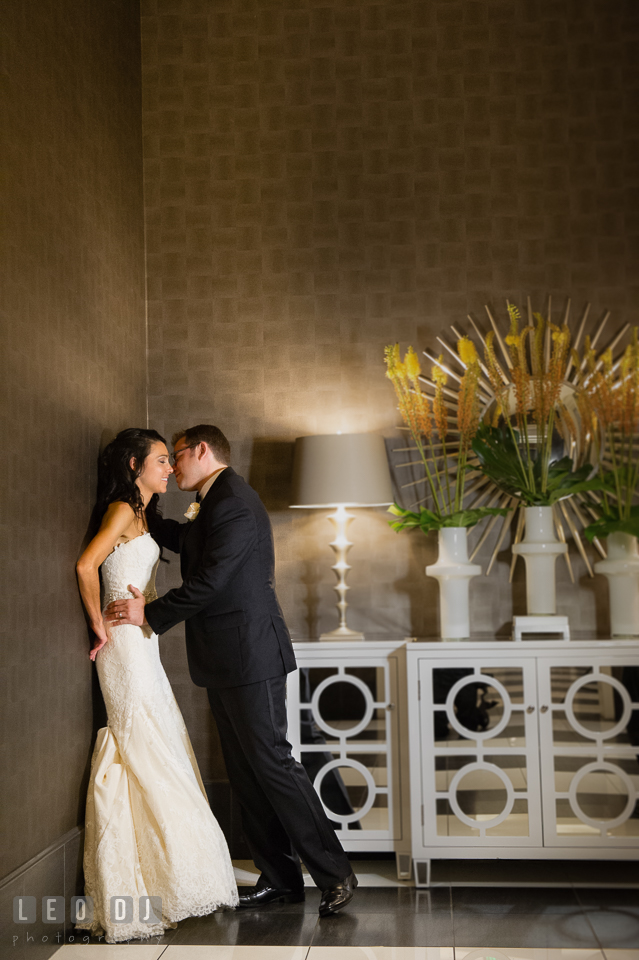 I was in awe the first time I saw this beautifully detailed wedding gown from Love Couture Bridal designed by Matthew Christopher.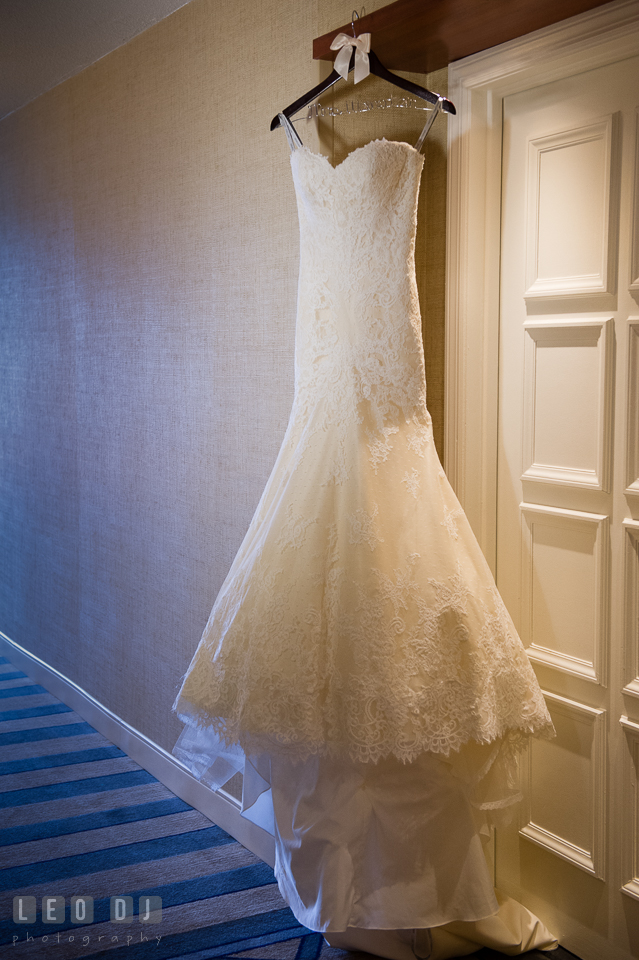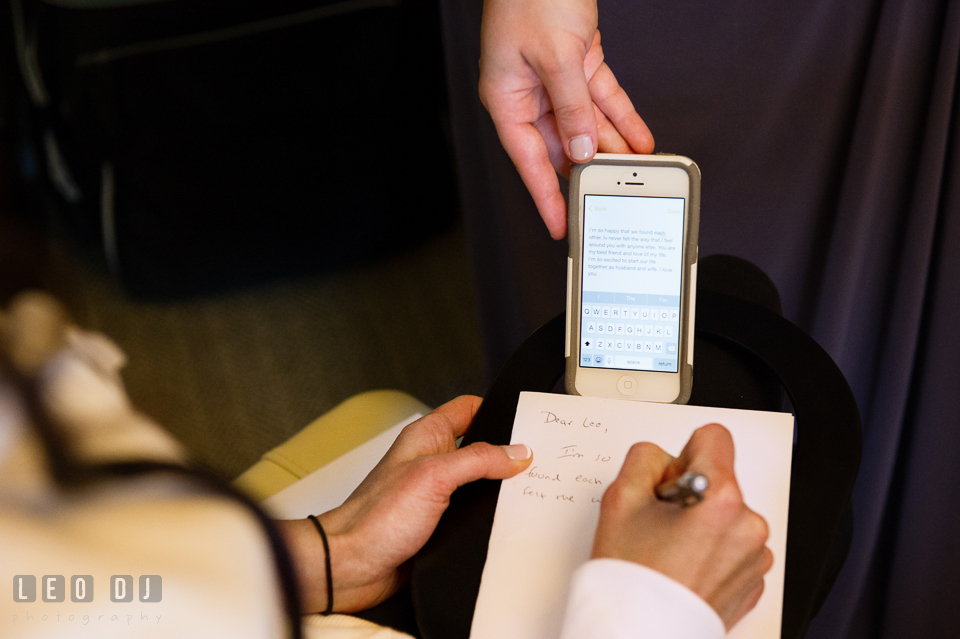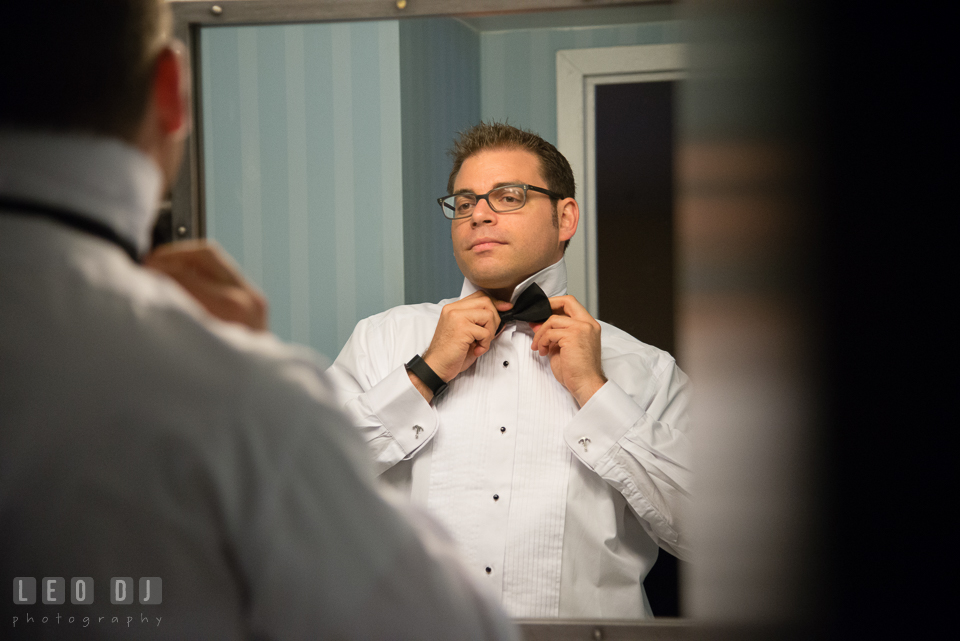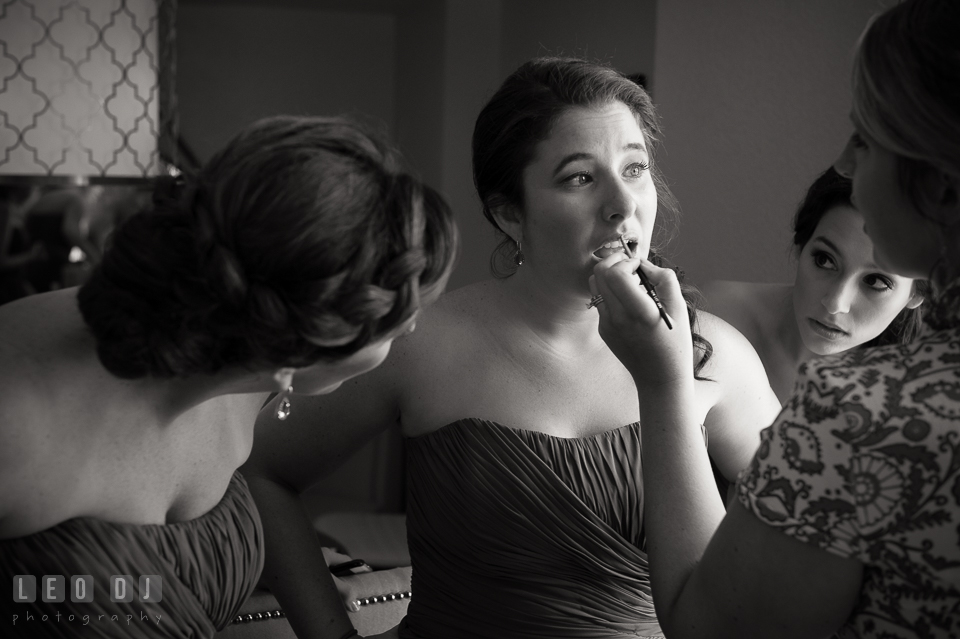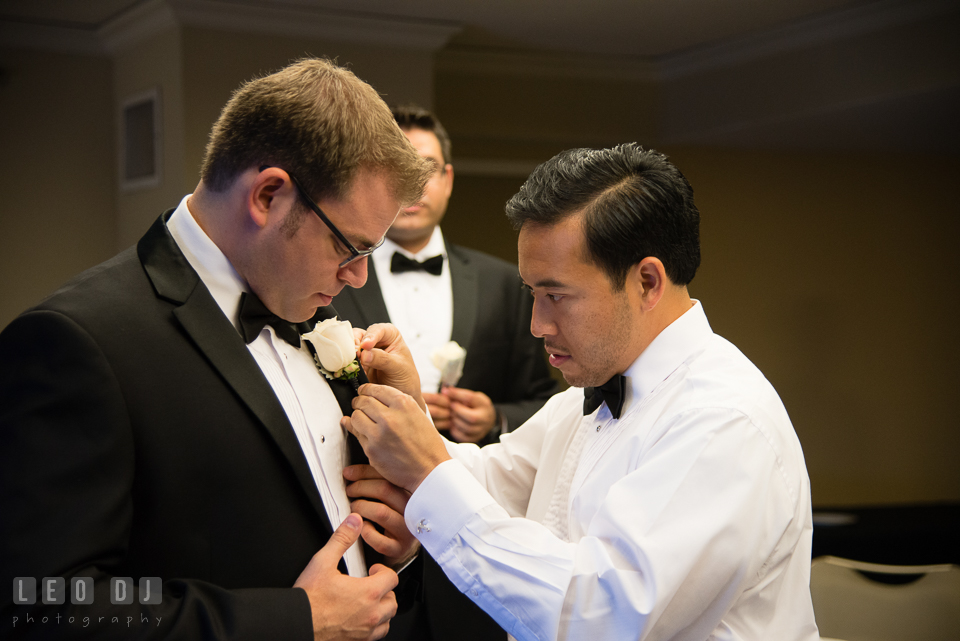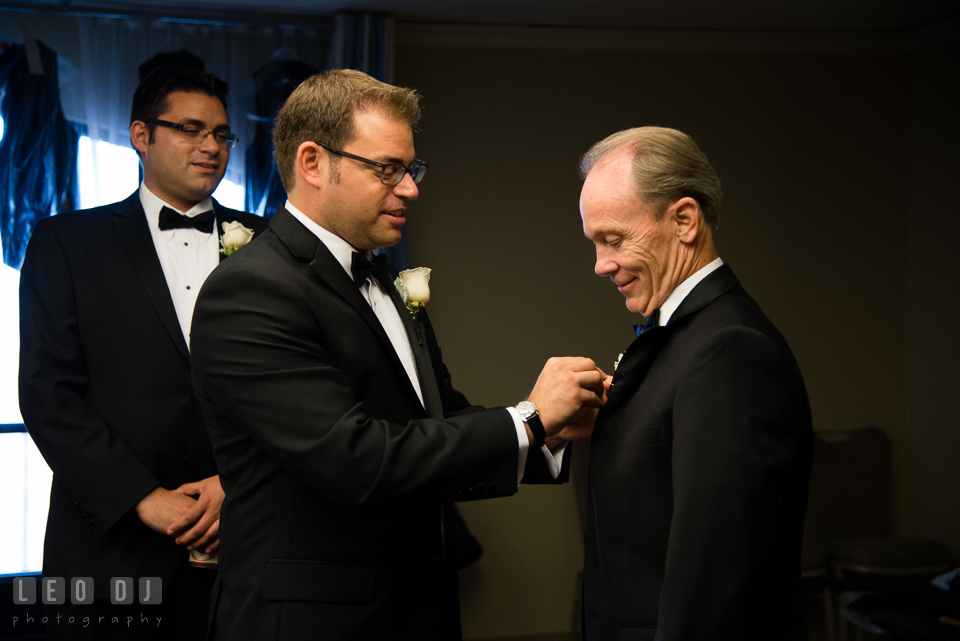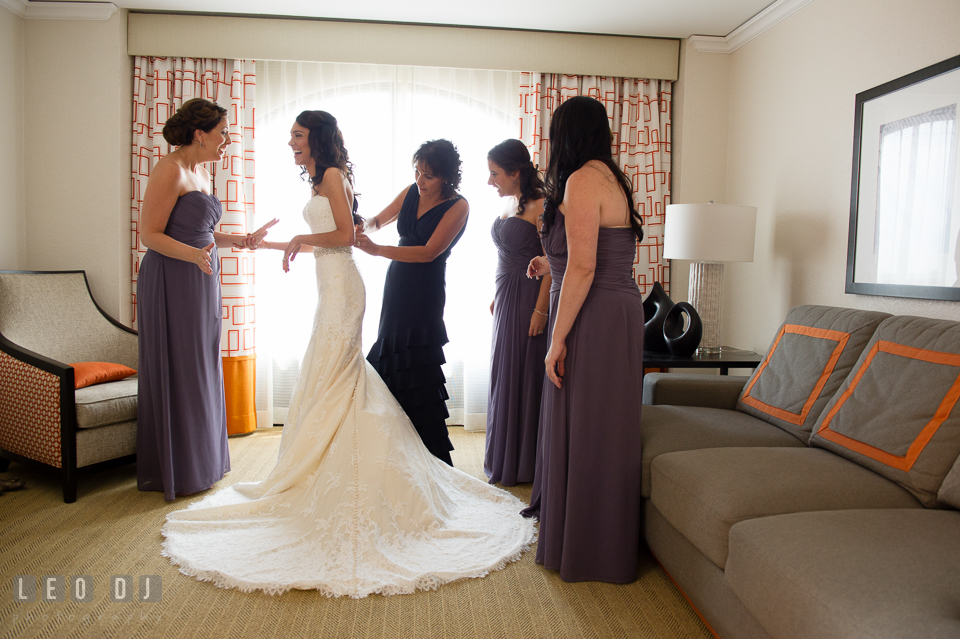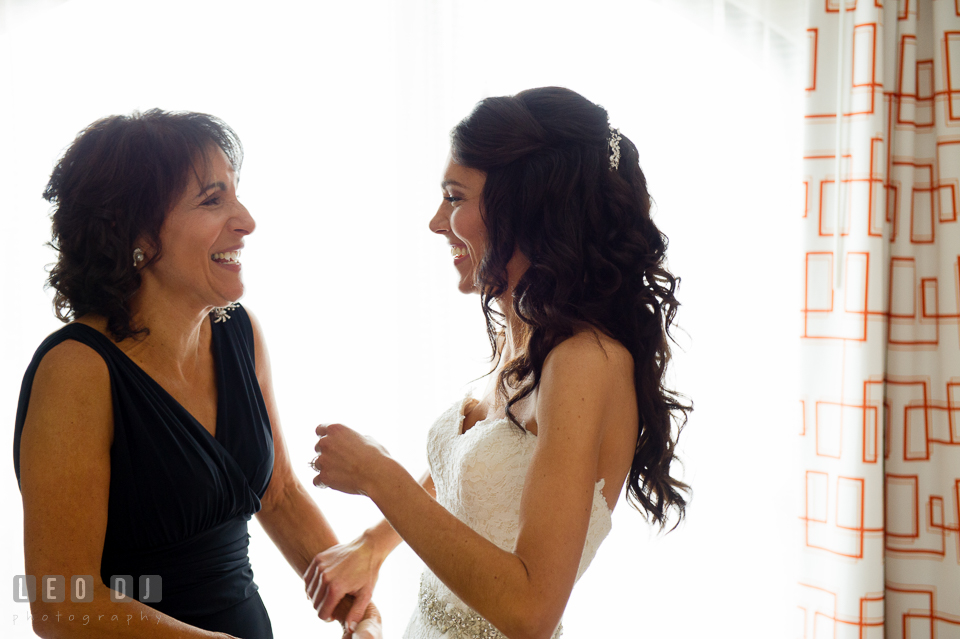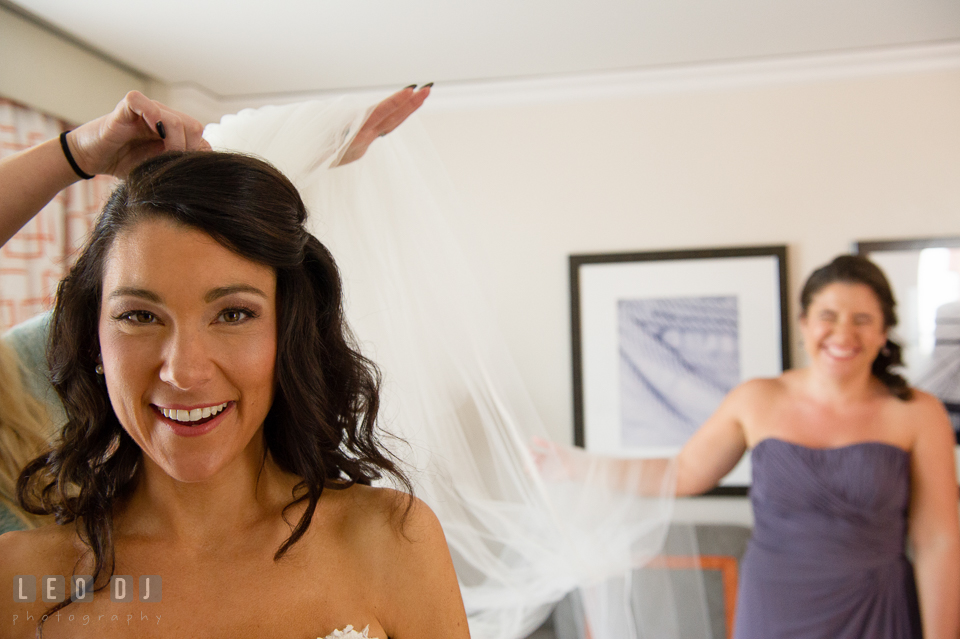 Jenna's first look with Dad was not like what I had expected. 🙂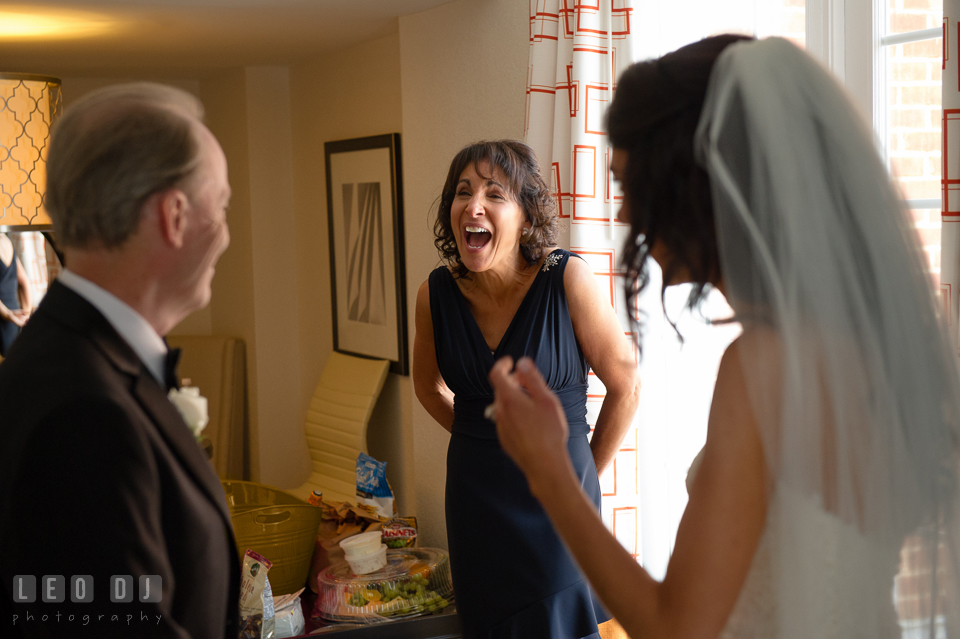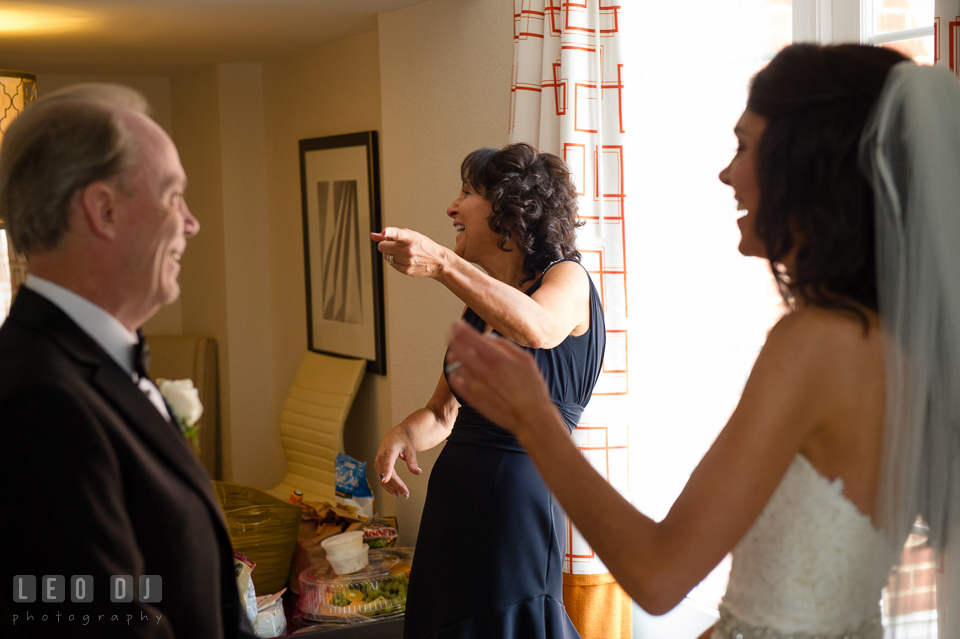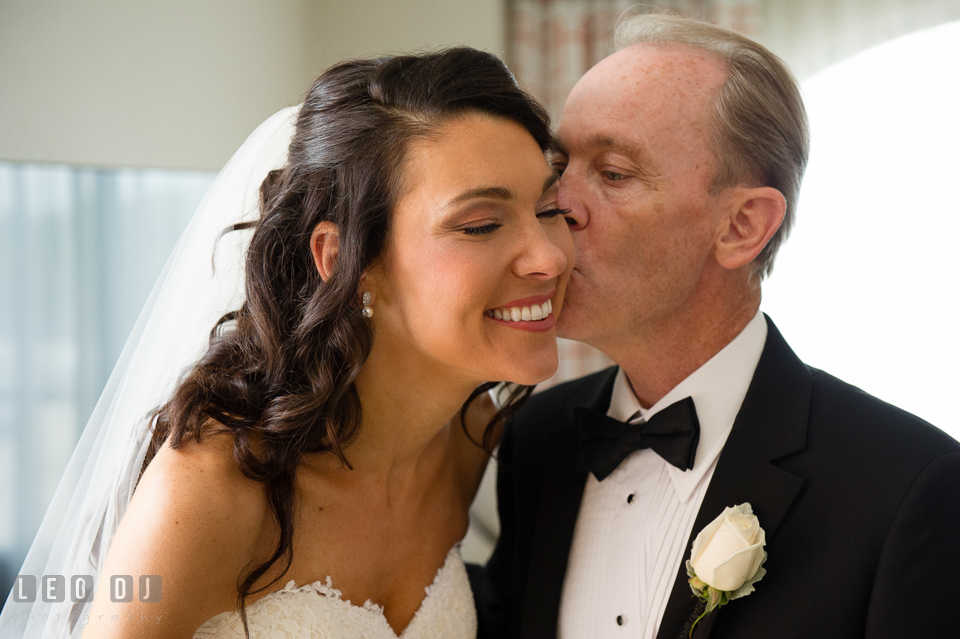 All in all, it was a tender moment for everyone. 🙂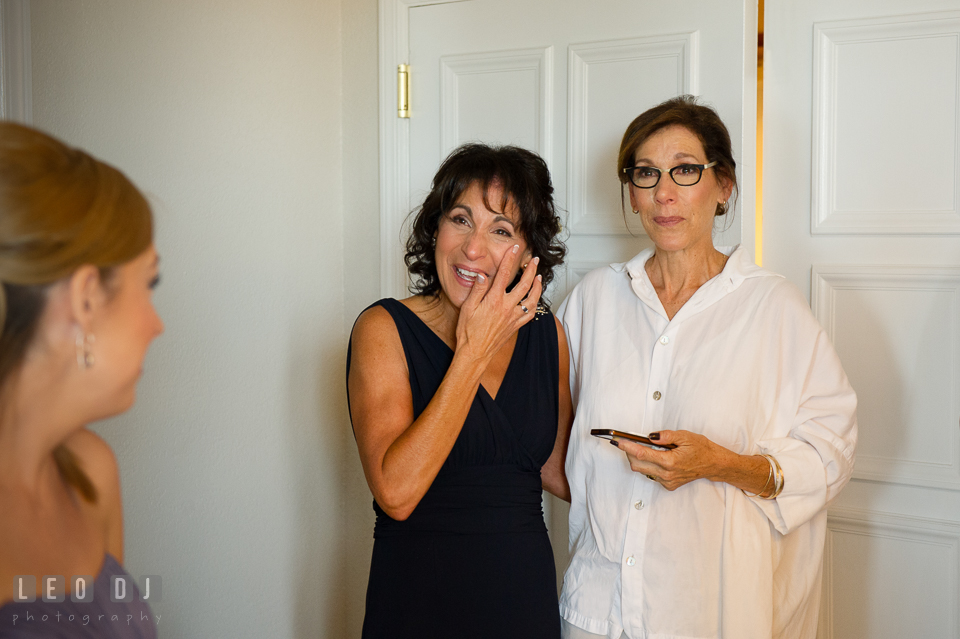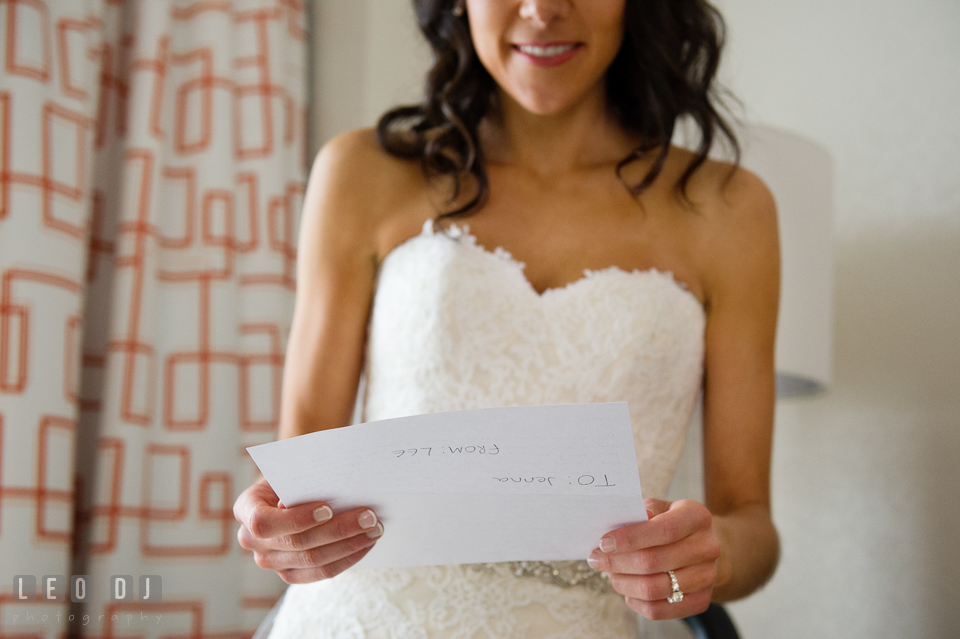 Then it was time for the Bride and the Groom to do their First Look.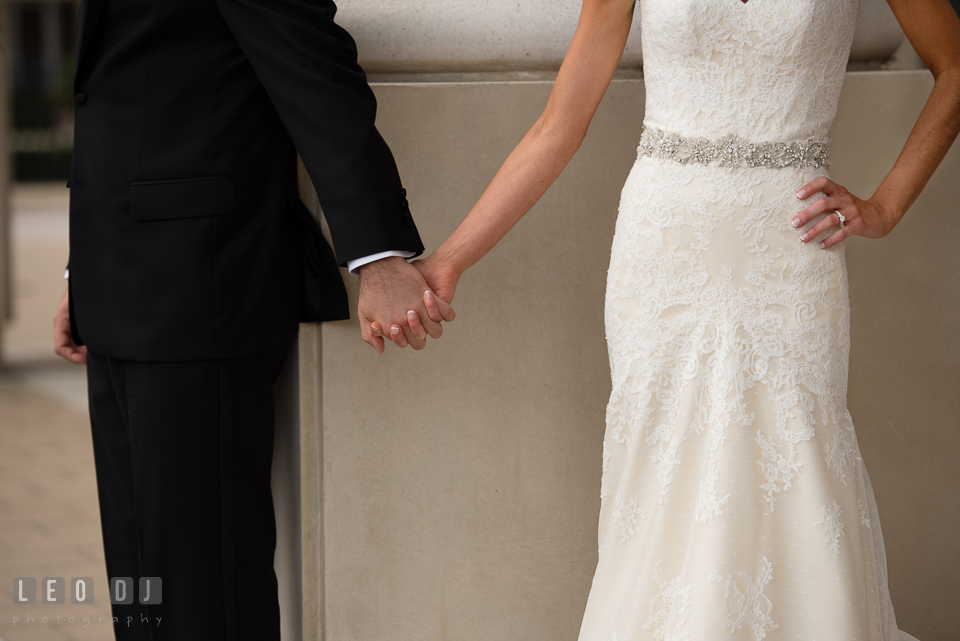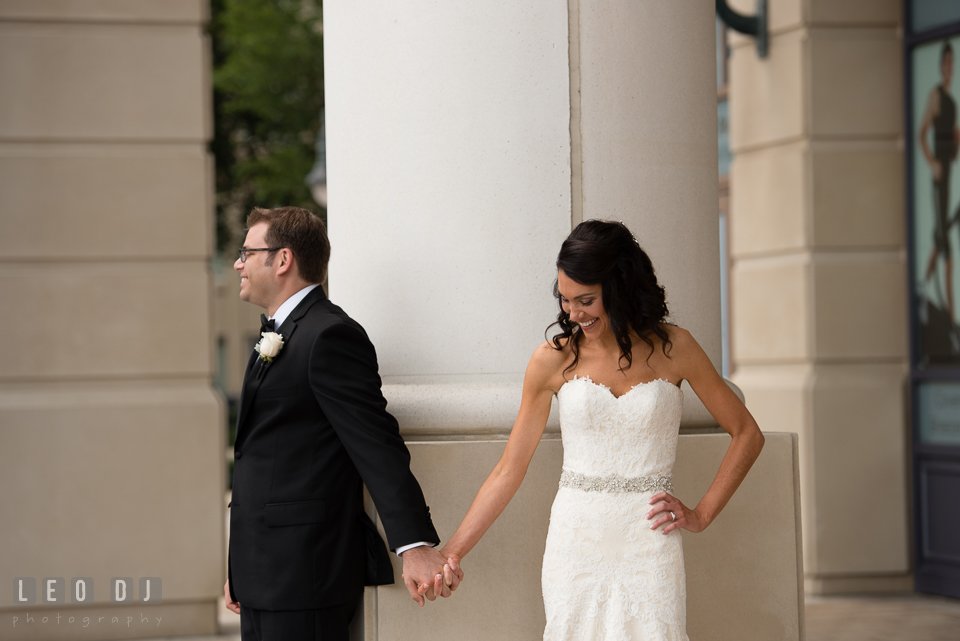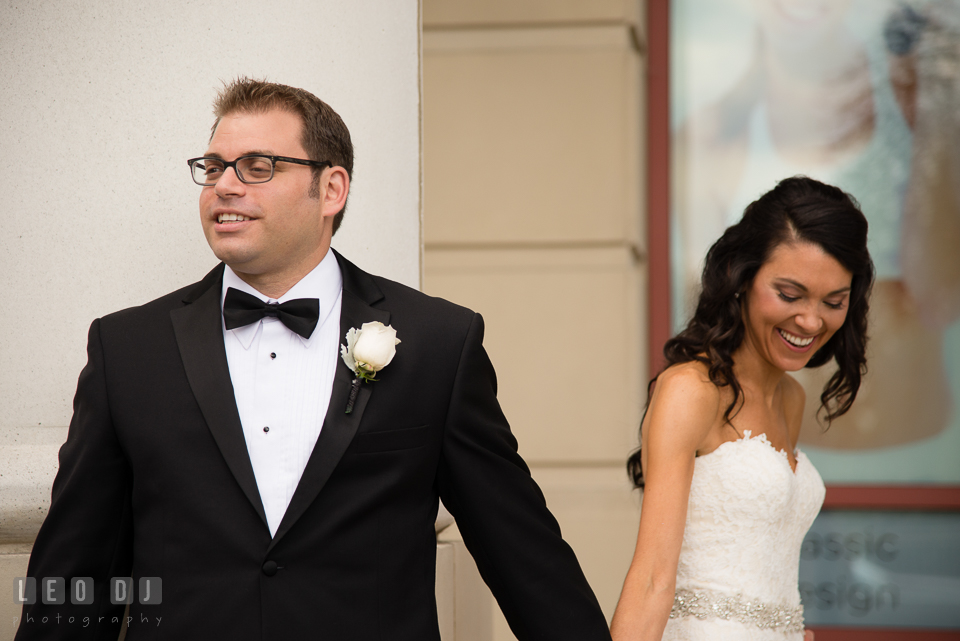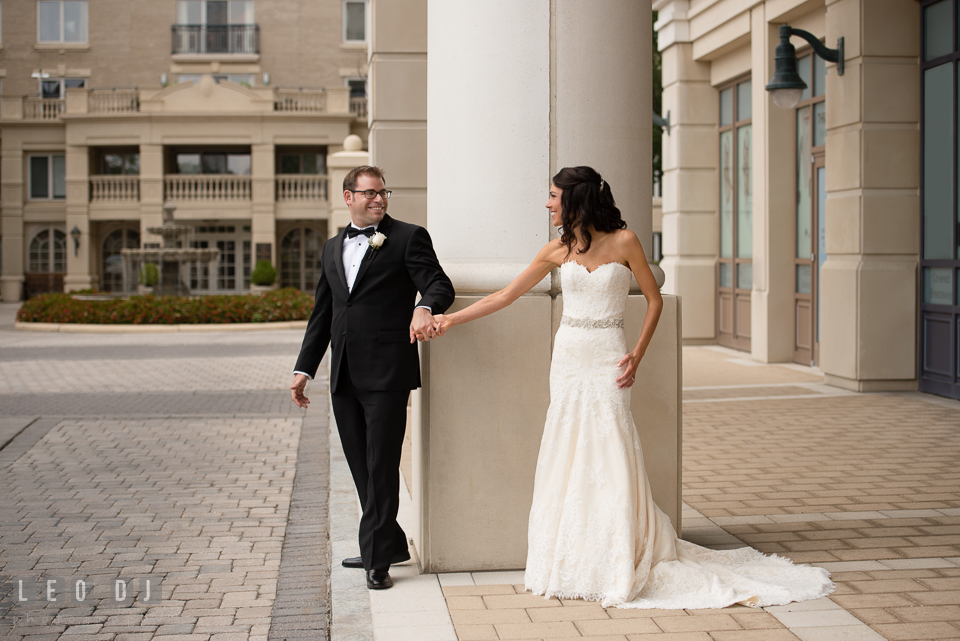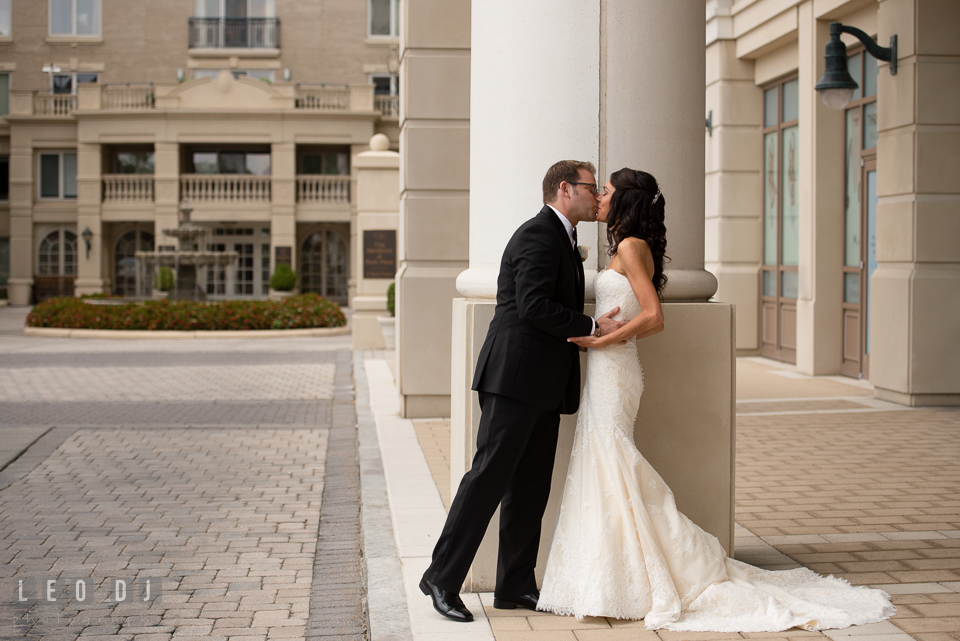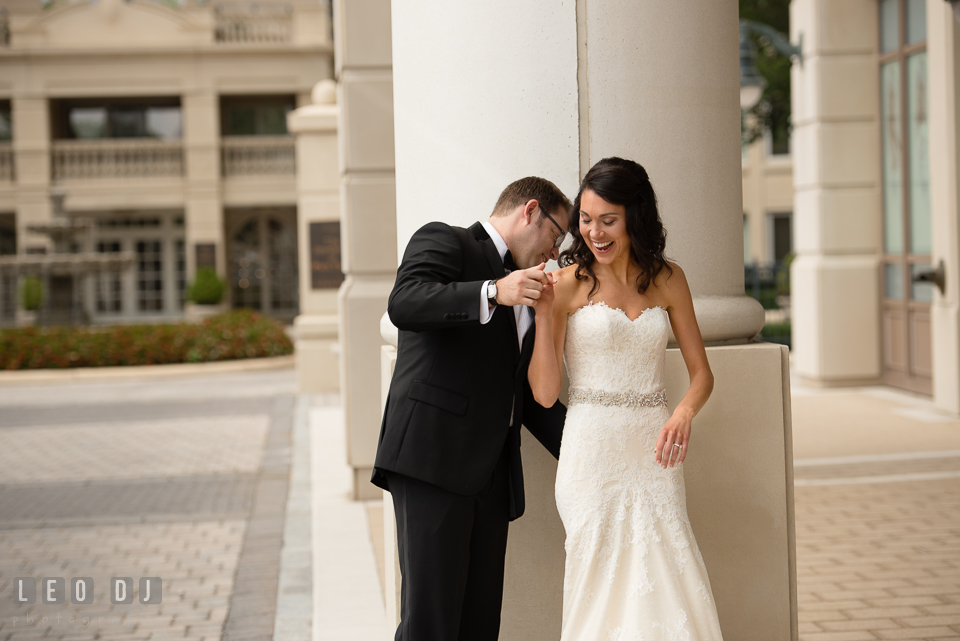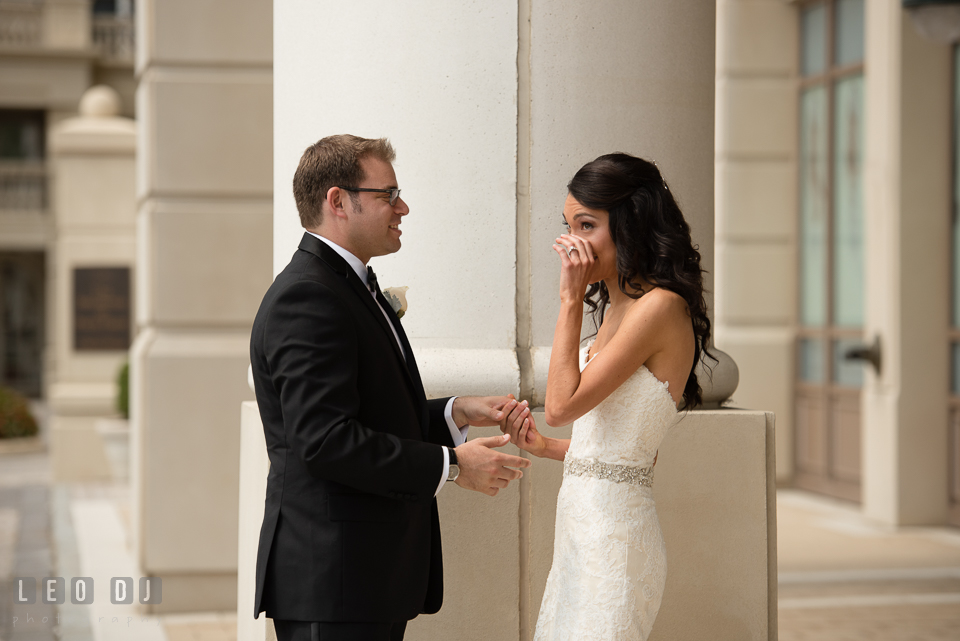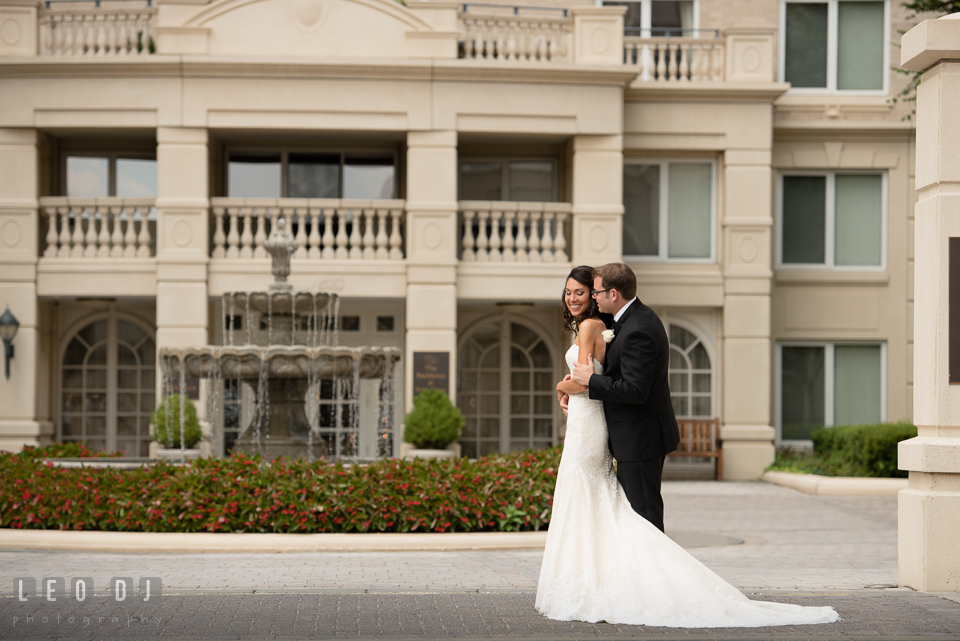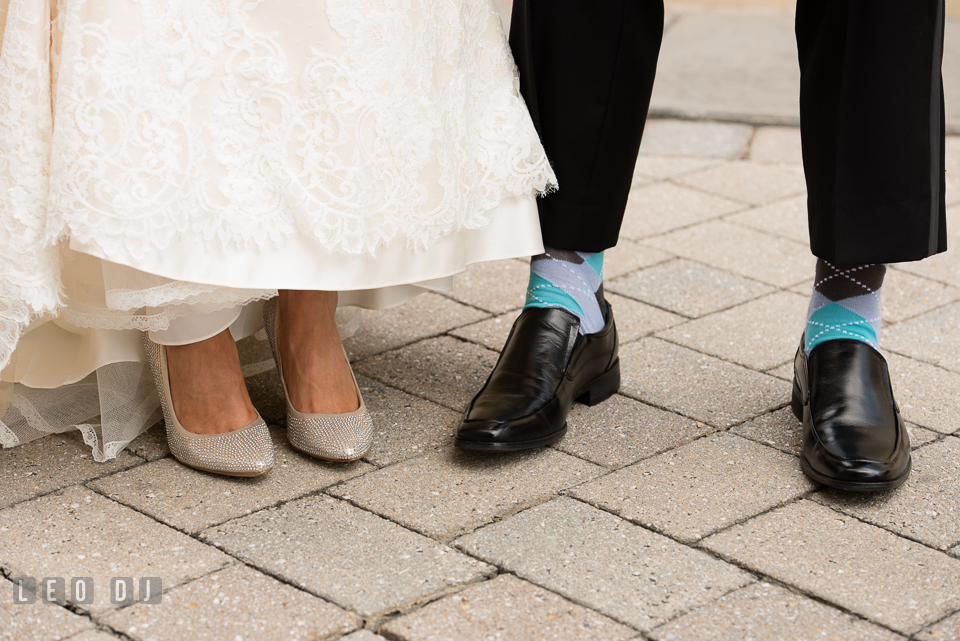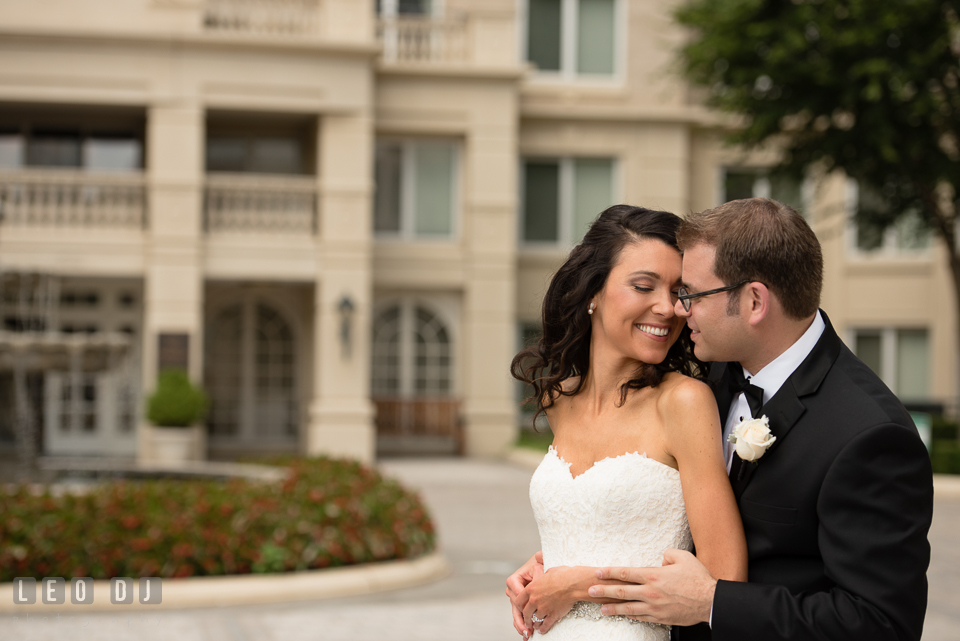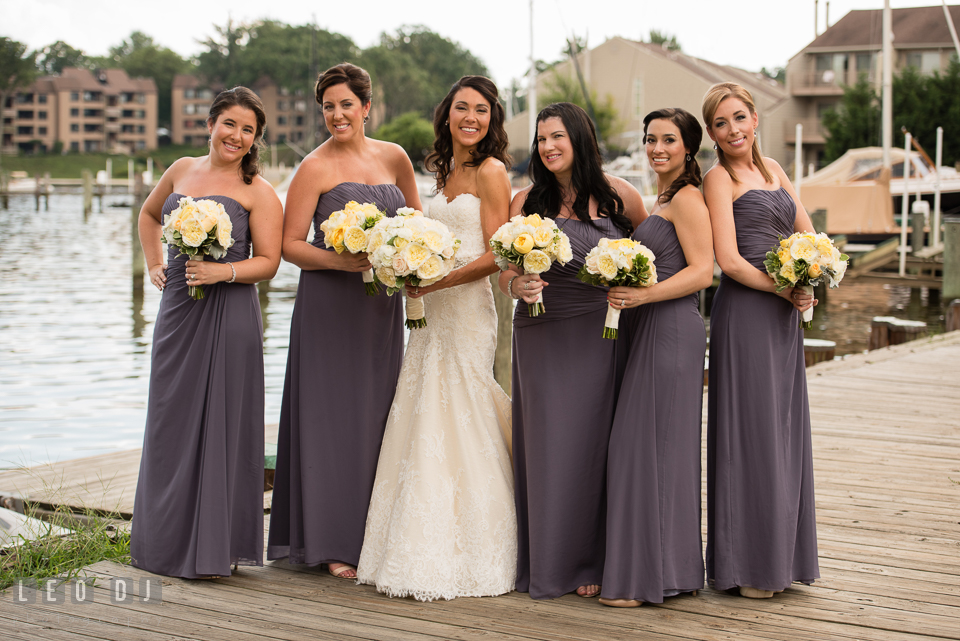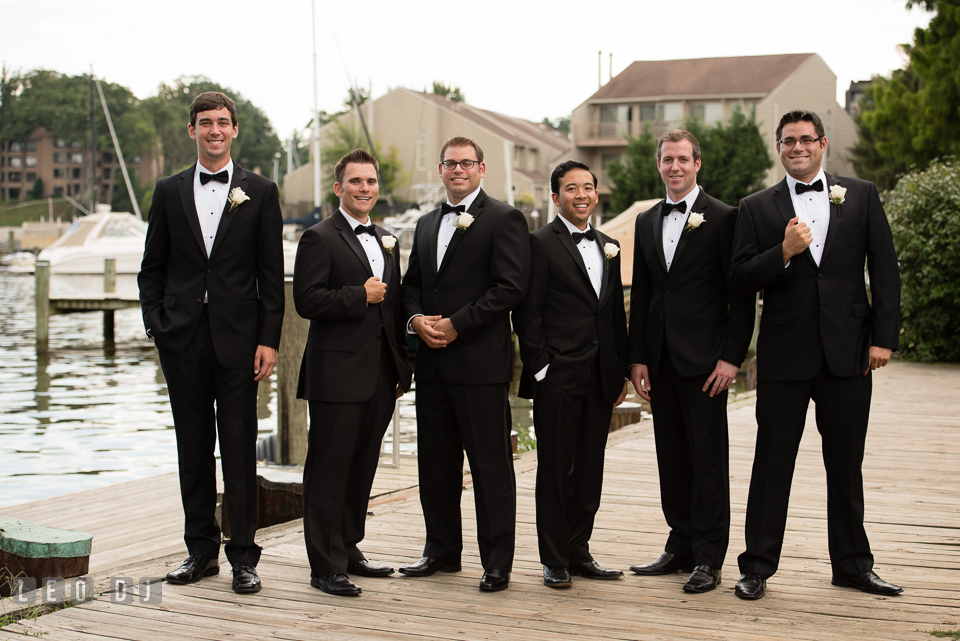 I like how there were two different sets of socks for the Groom, Best Men, and the Groomsmen.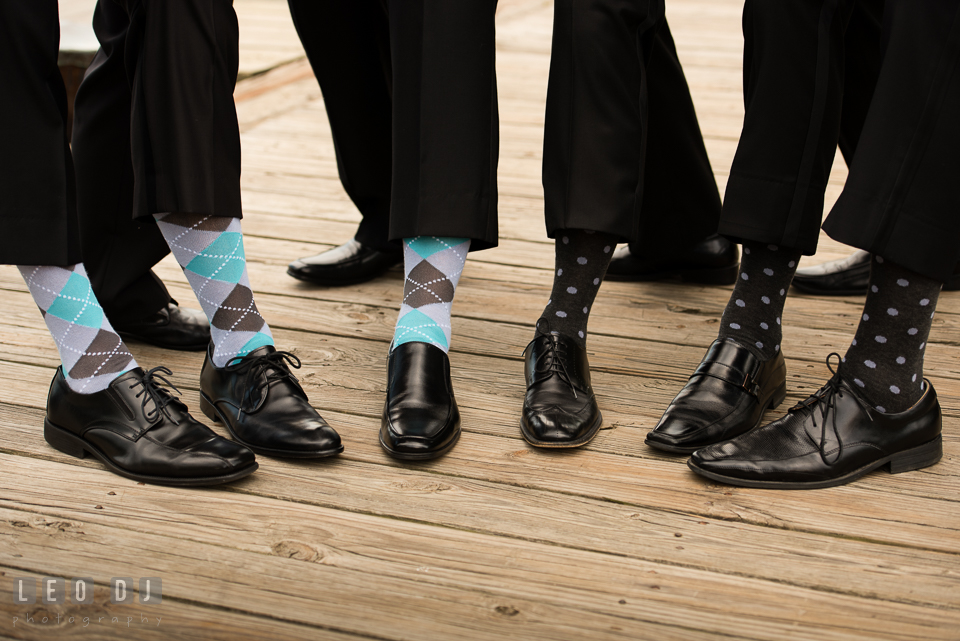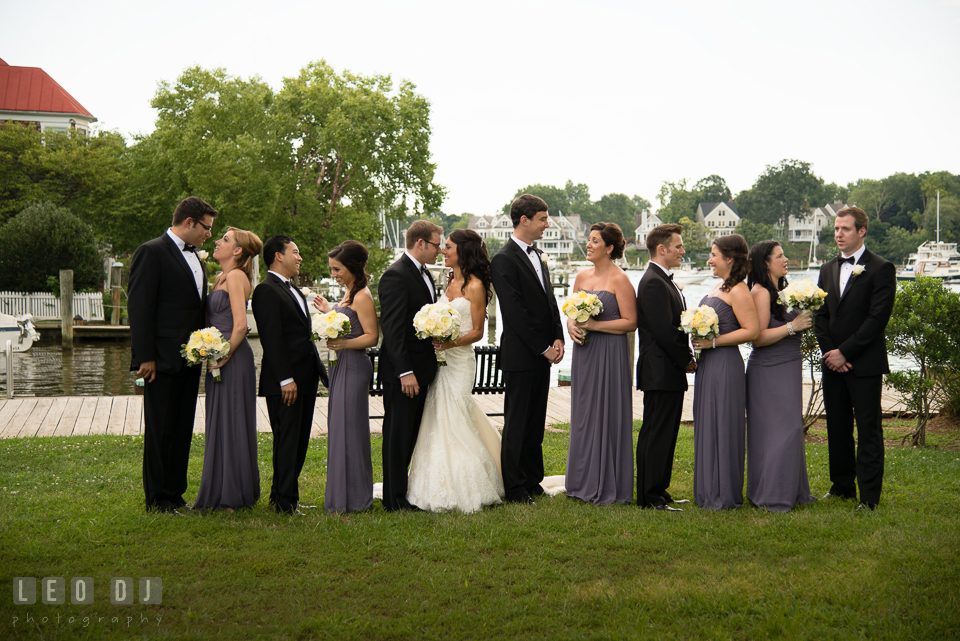 This beautiful flower bouquet was designed by the talented florist Connie Clark of Violets Florists.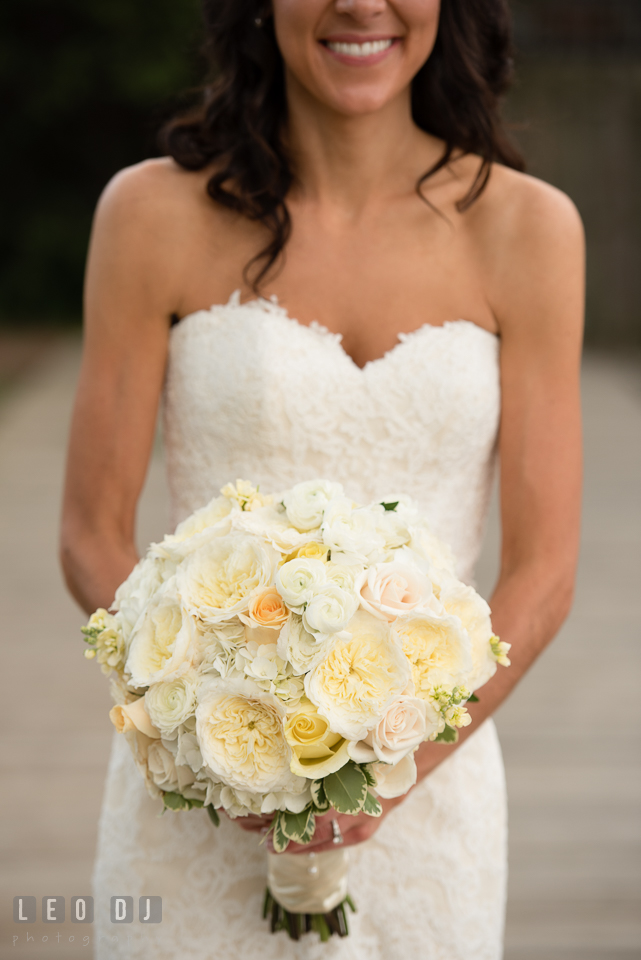 The ceremony was held in the hotel's majestic atrium.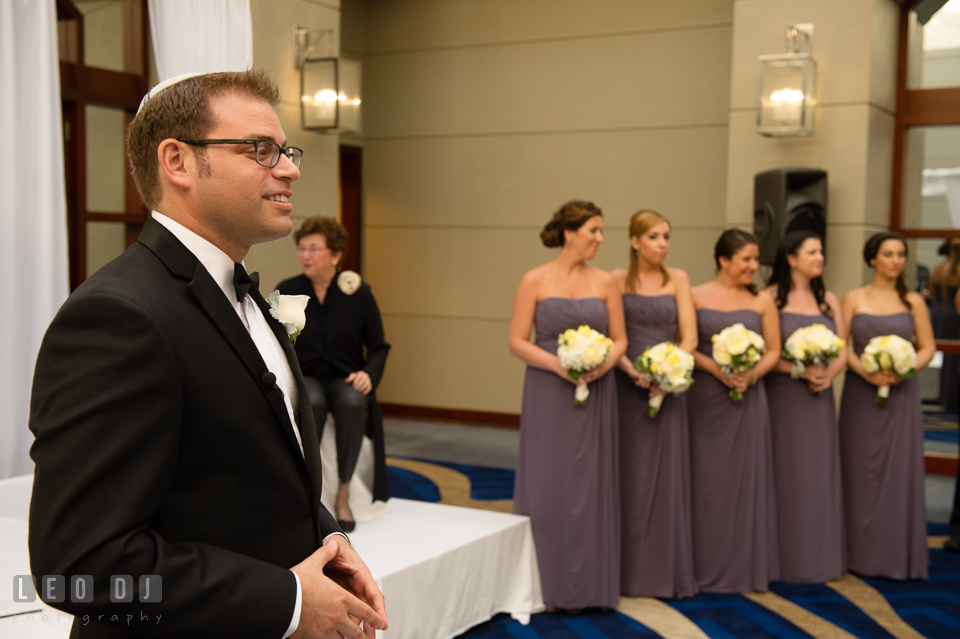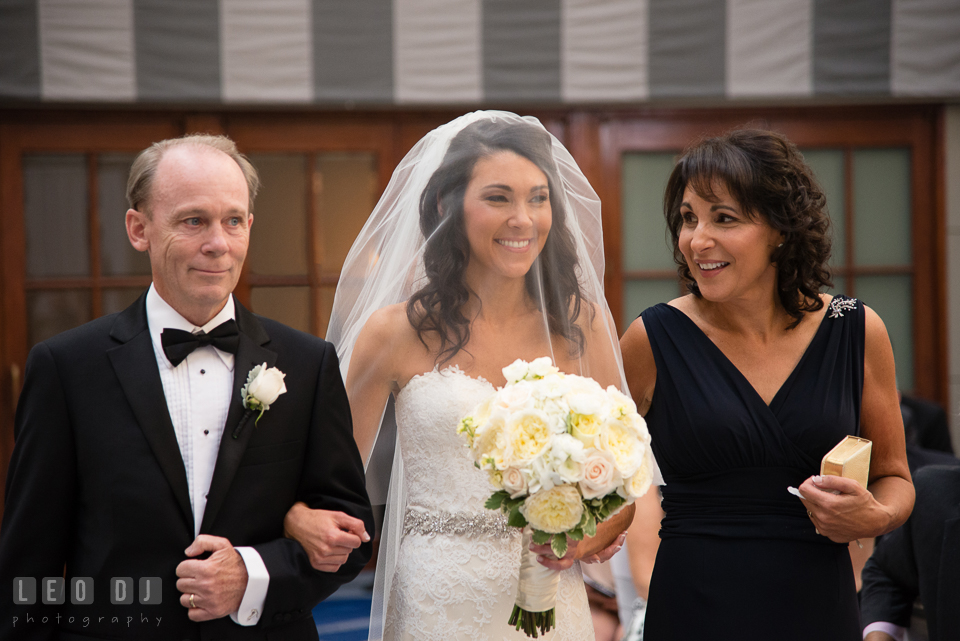 Lee and Jenna were doing a traditional Jewish wedding ceremony, Ritual of Circling, where the Bride circled the Groom for seven times. The same goes for the Groom before they entered the chuppah.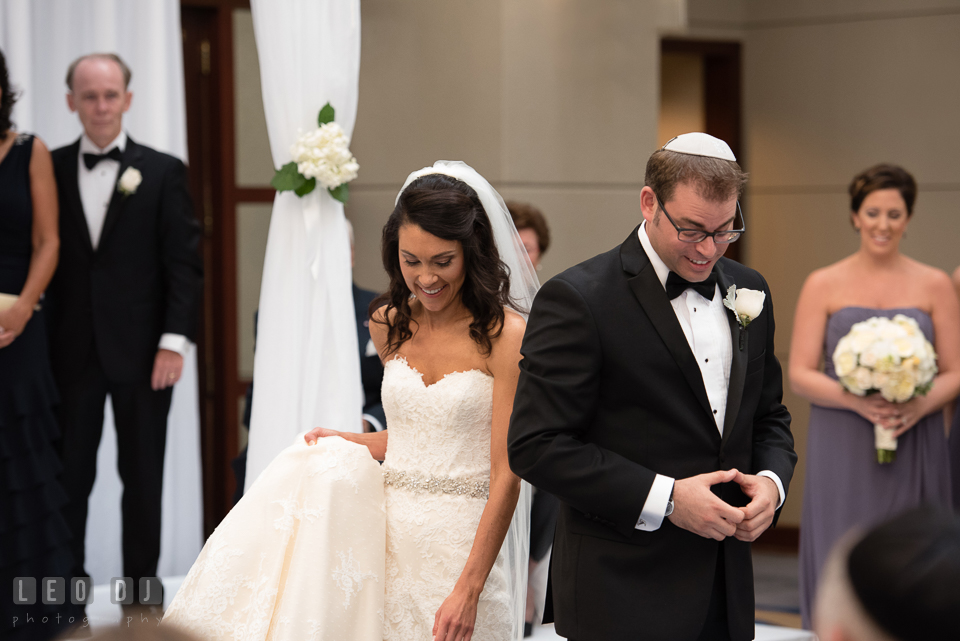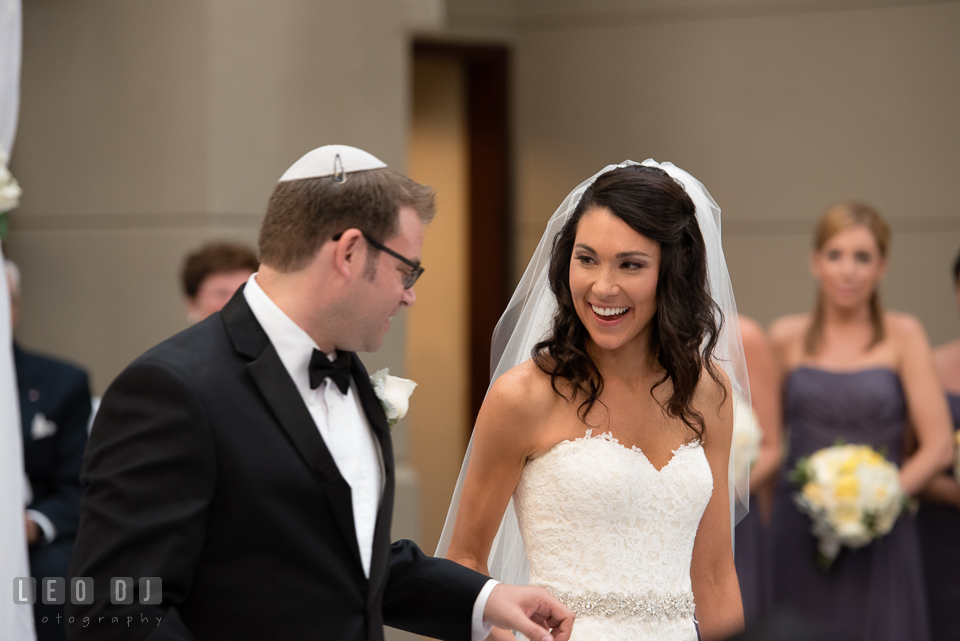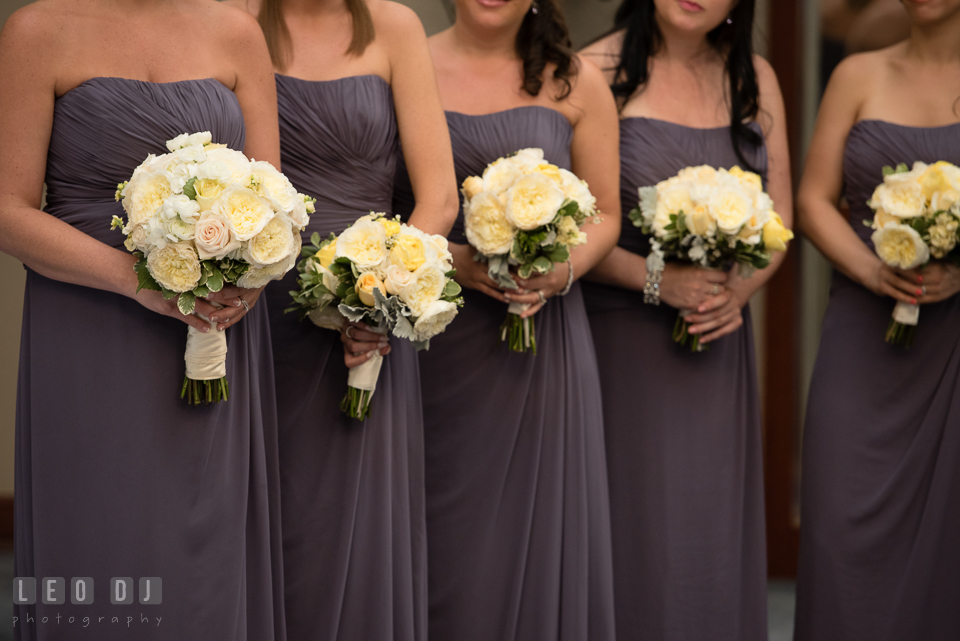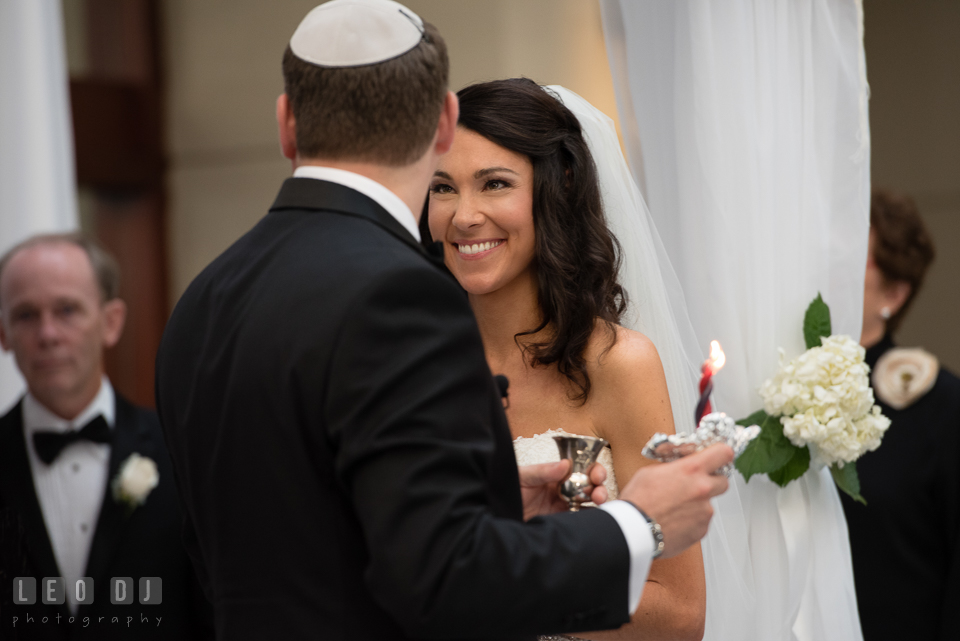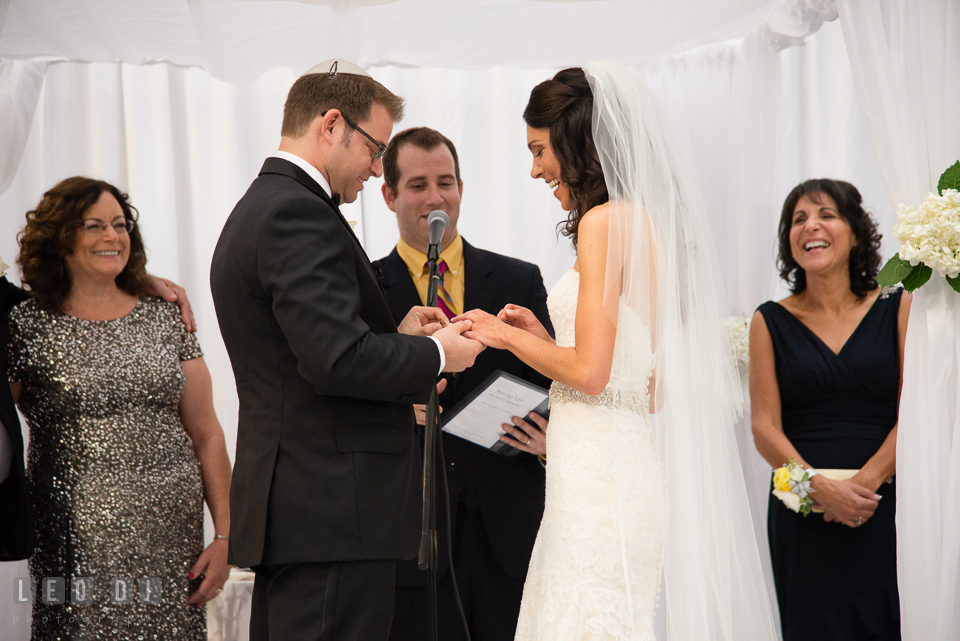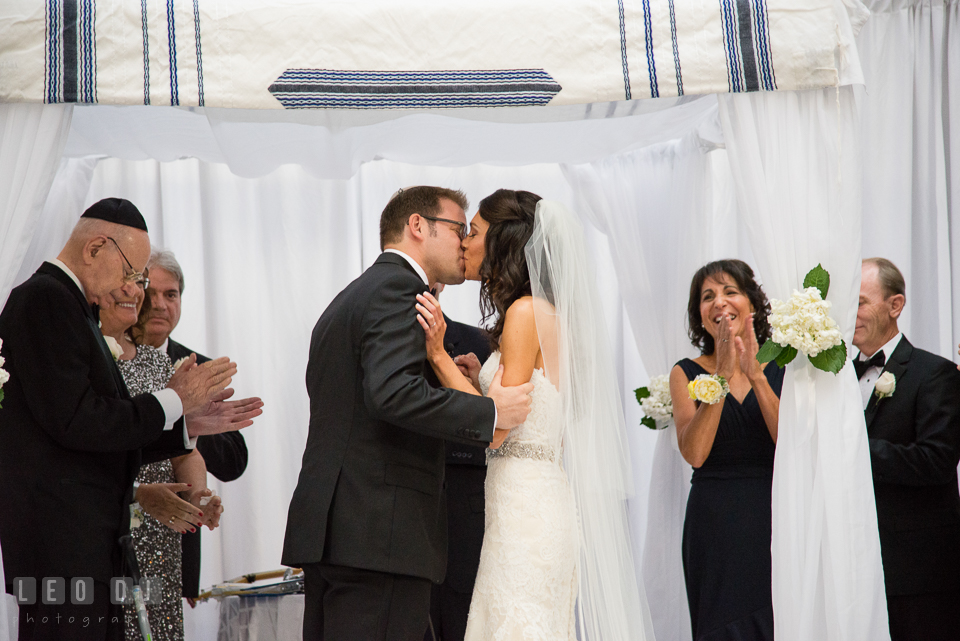 The ballroom was beautifully decorated for the dinner reception, including the elegant table centerpieces created by Violets Florists.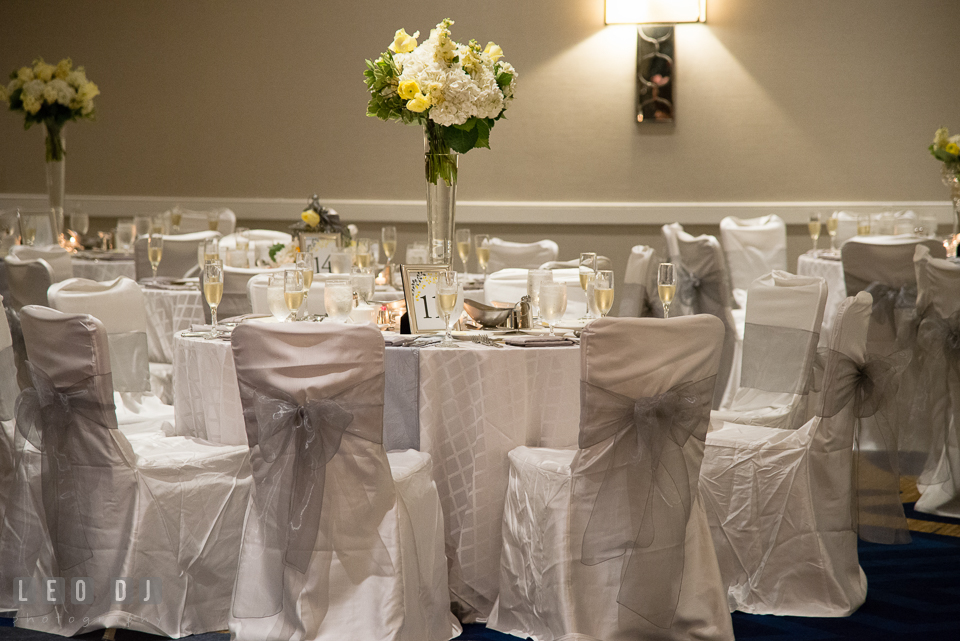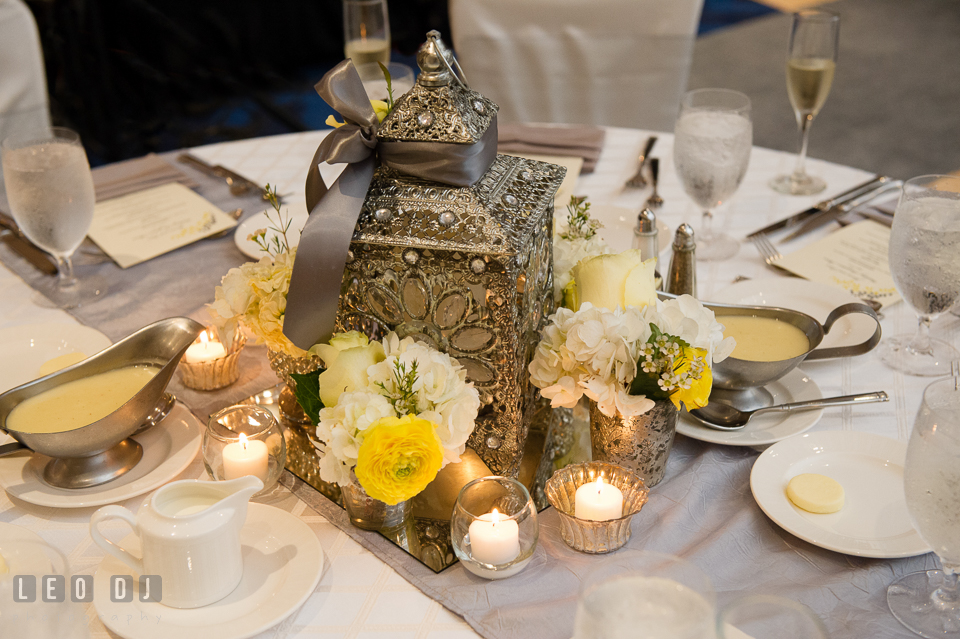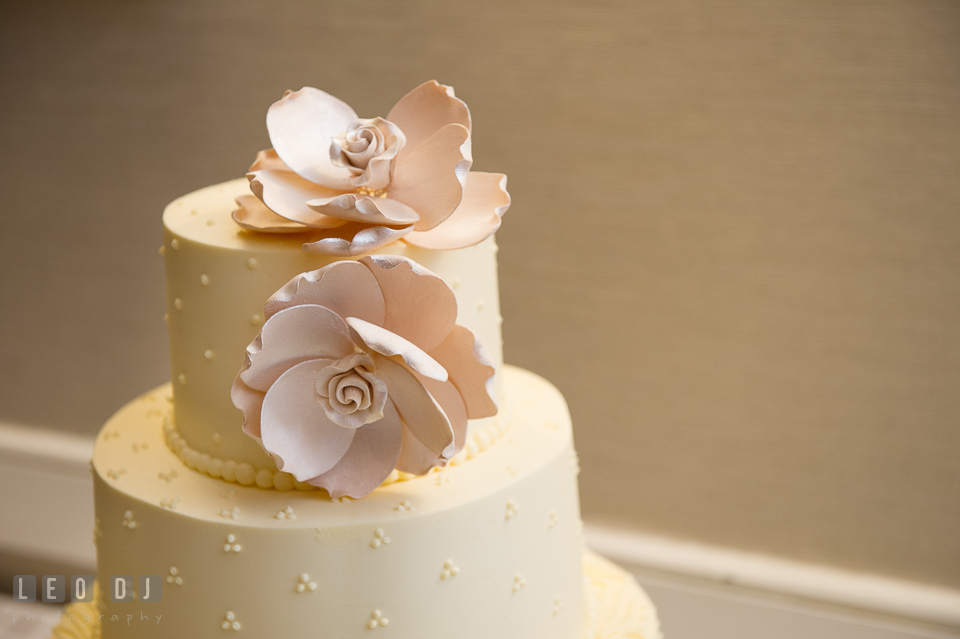 This elegantly designed wedding cake was made by Sugar Bakers Cakes.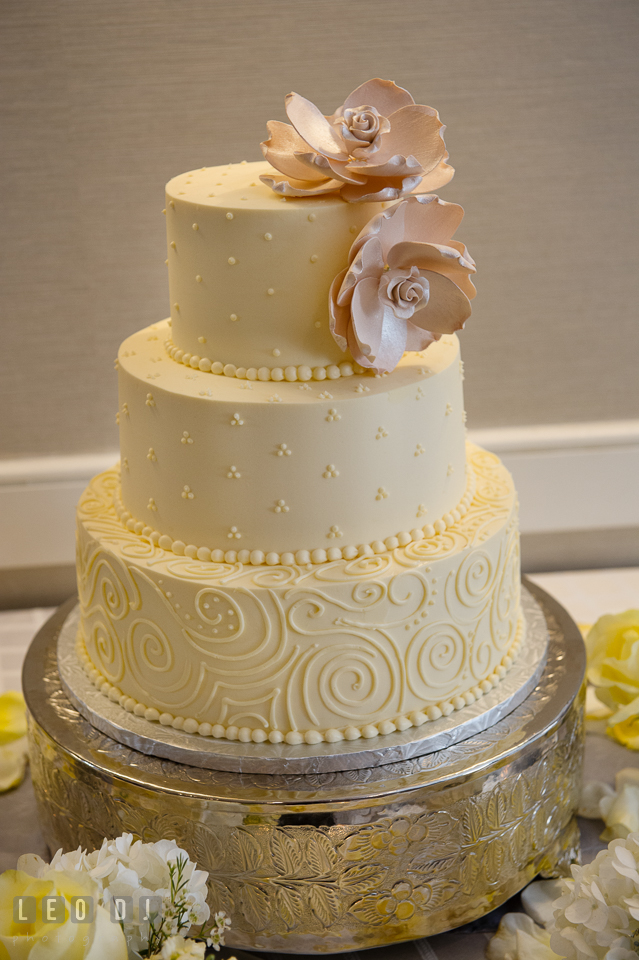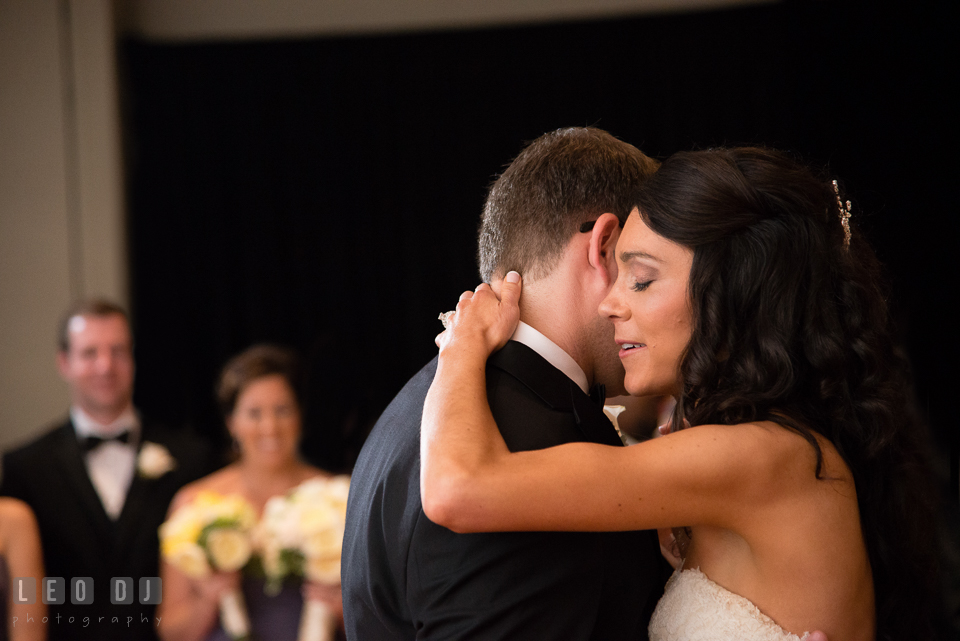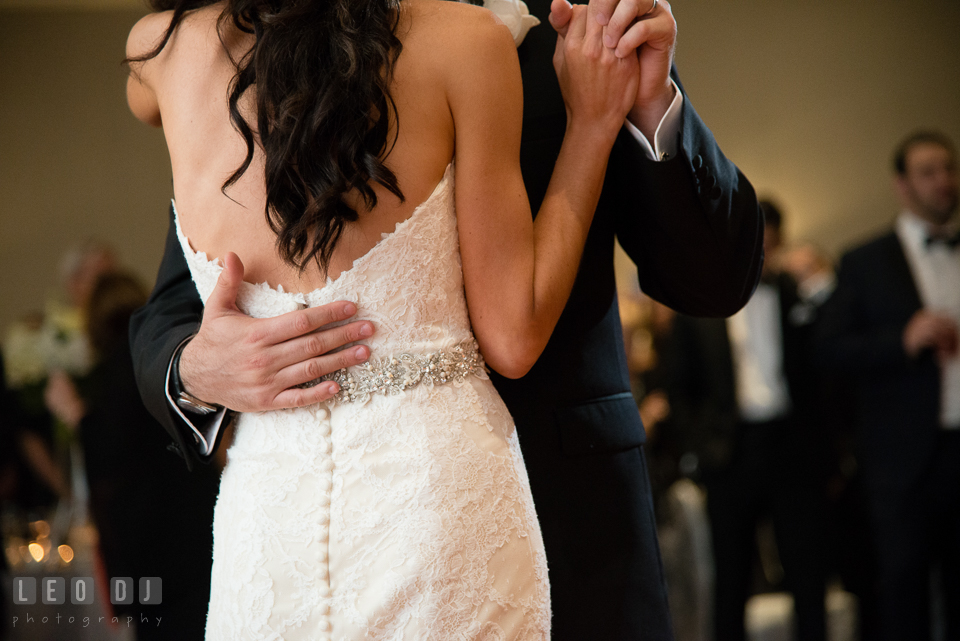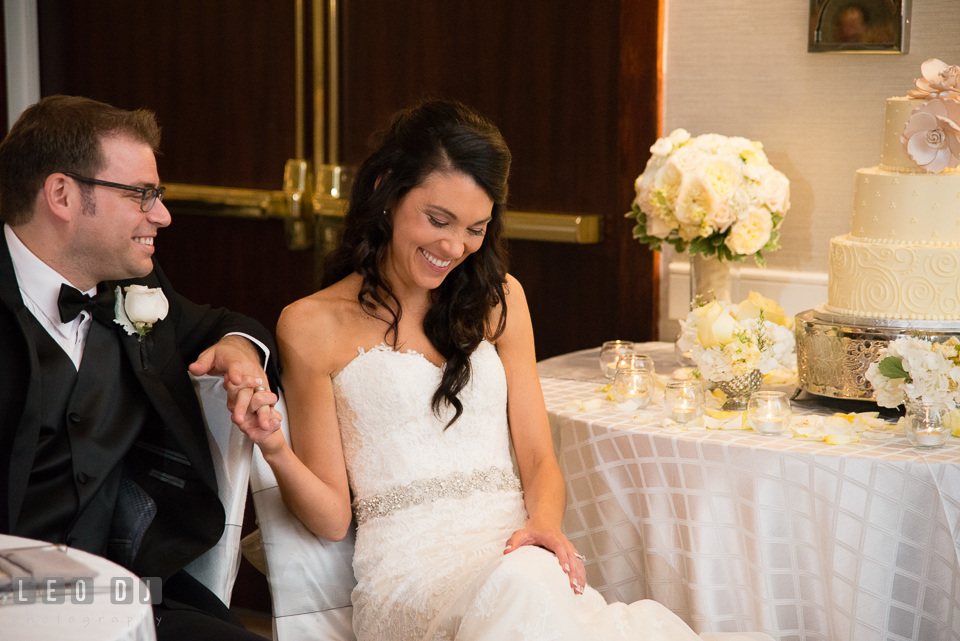 After the first dance and the toast speeches by the Fathers, Best Man, Co-Best Man, and Maid of Honor, they proceeded with blessings over the challah bread before the meal.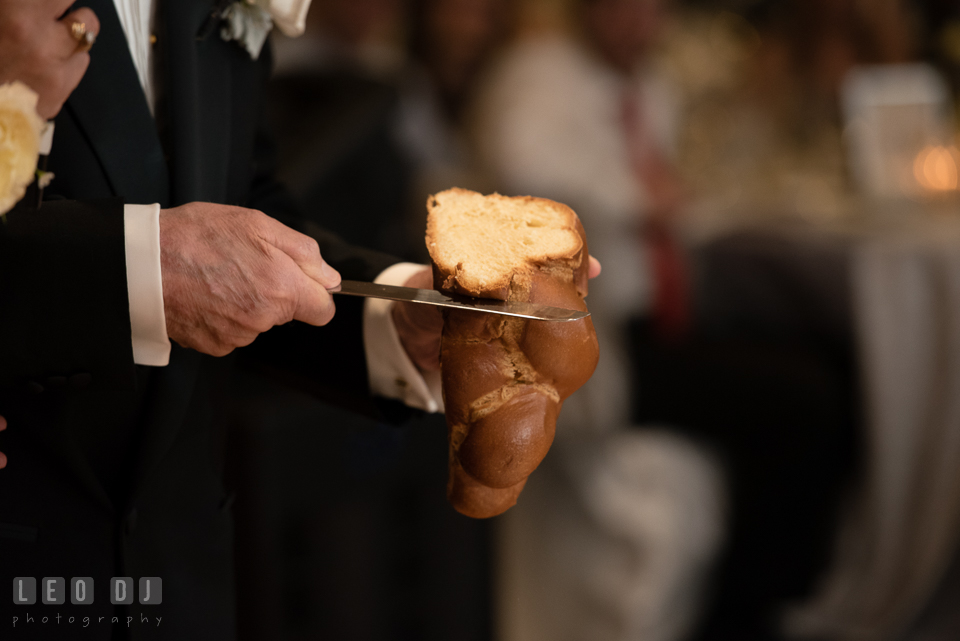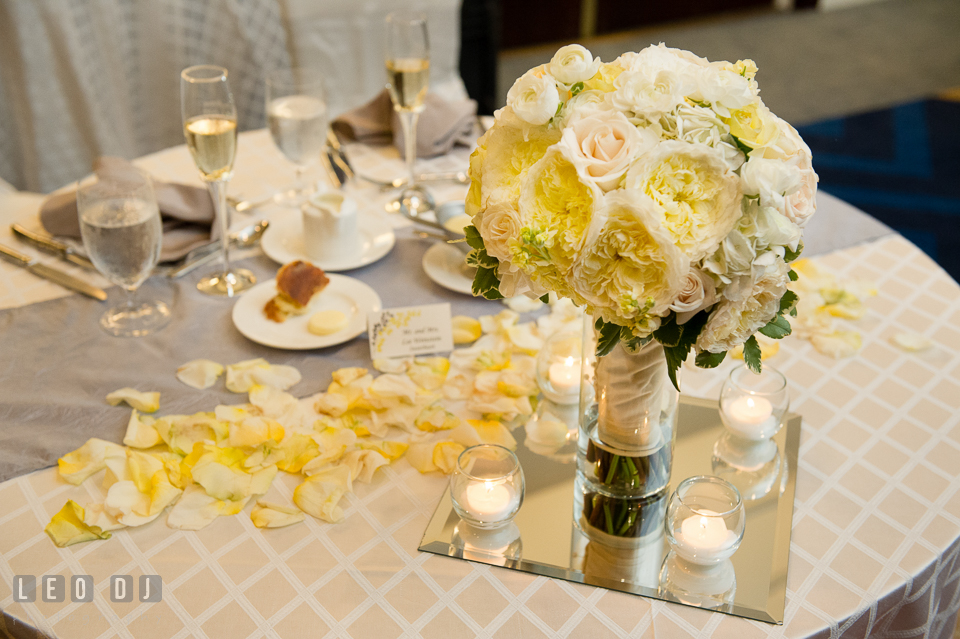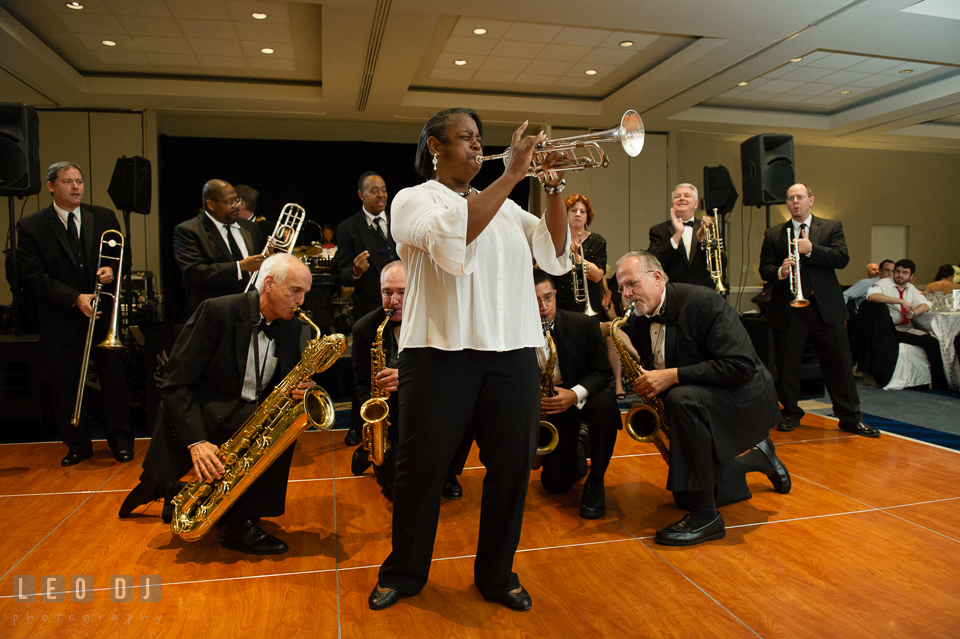 One of the features during the reception was an impressive, live and dynamic performance by the big band, Mood Swings. I was surprised to find out the day before that the wedding would have this big band with 26 members. Apparently, Mood Swings had performed at the Inauguration Gala for Governor Robert Ehrlich and two Presidential Inauguration Galas for President George W. Bush. It was a rare privilege for everyone including myself to see them perform live!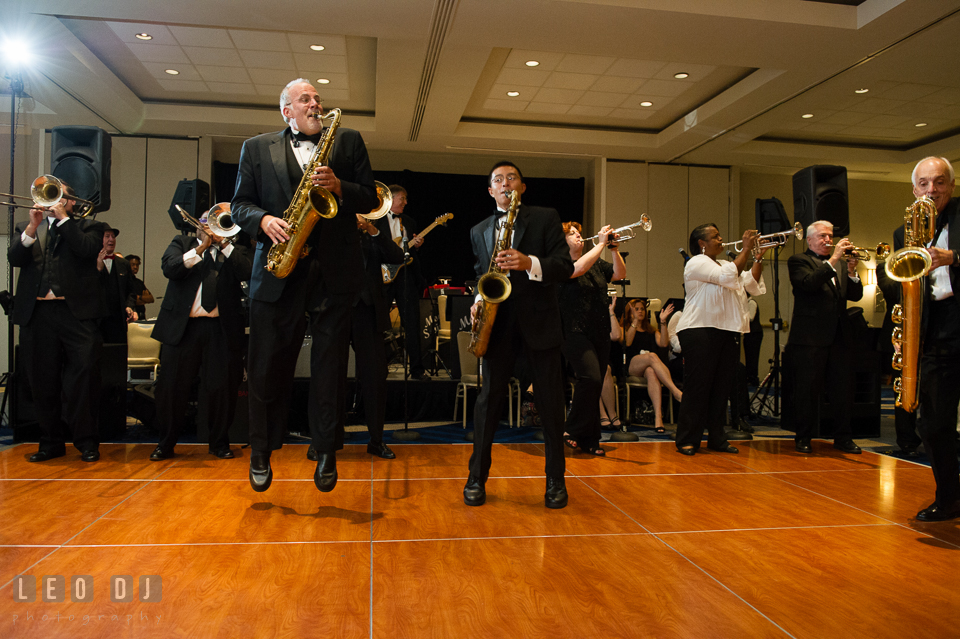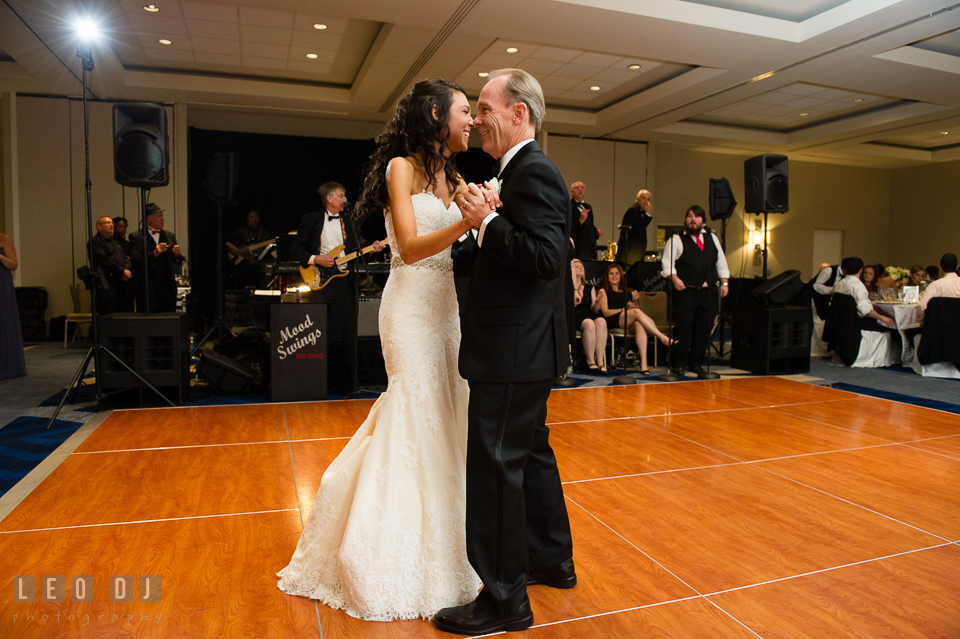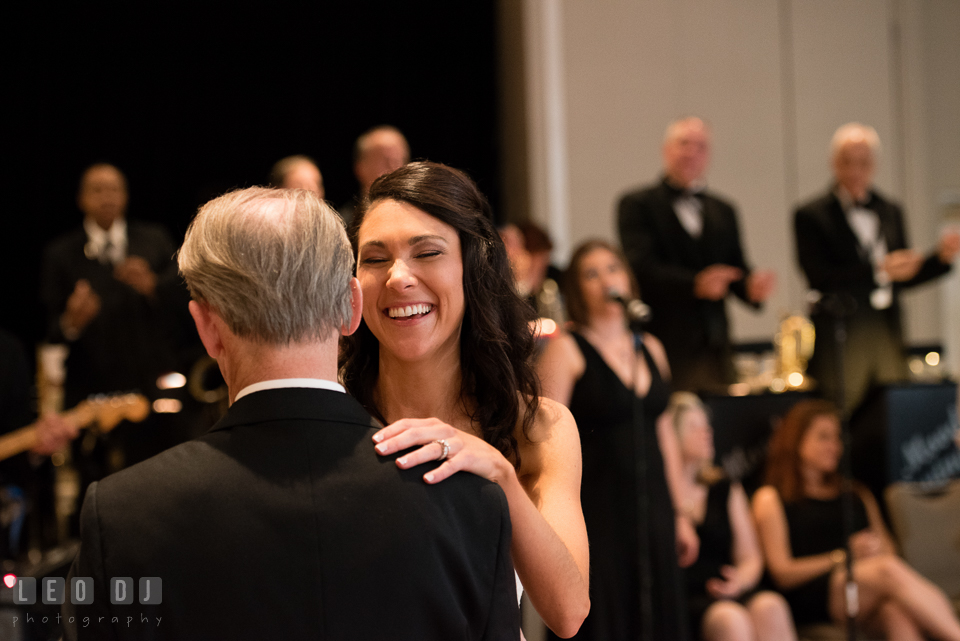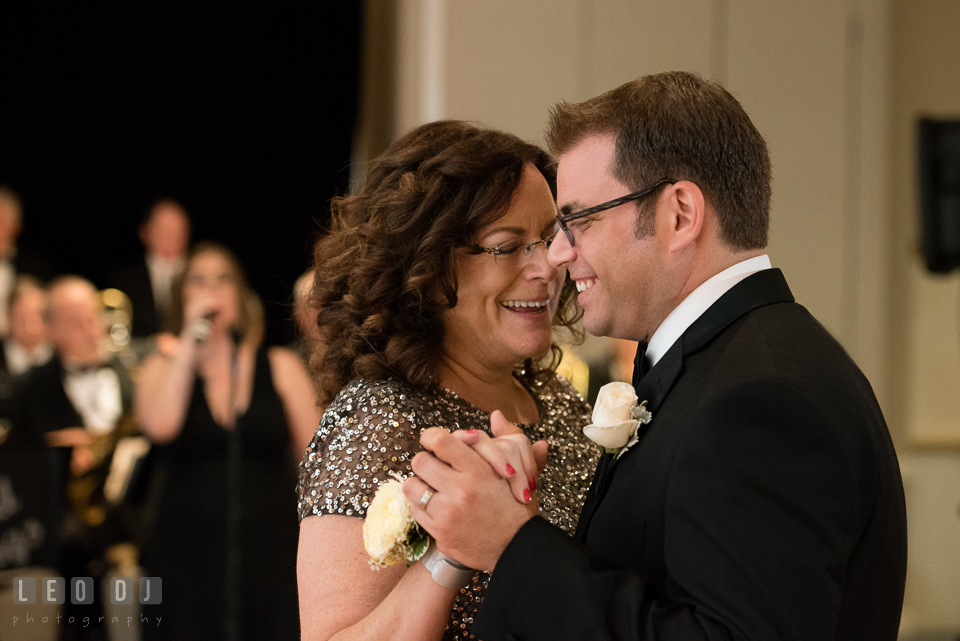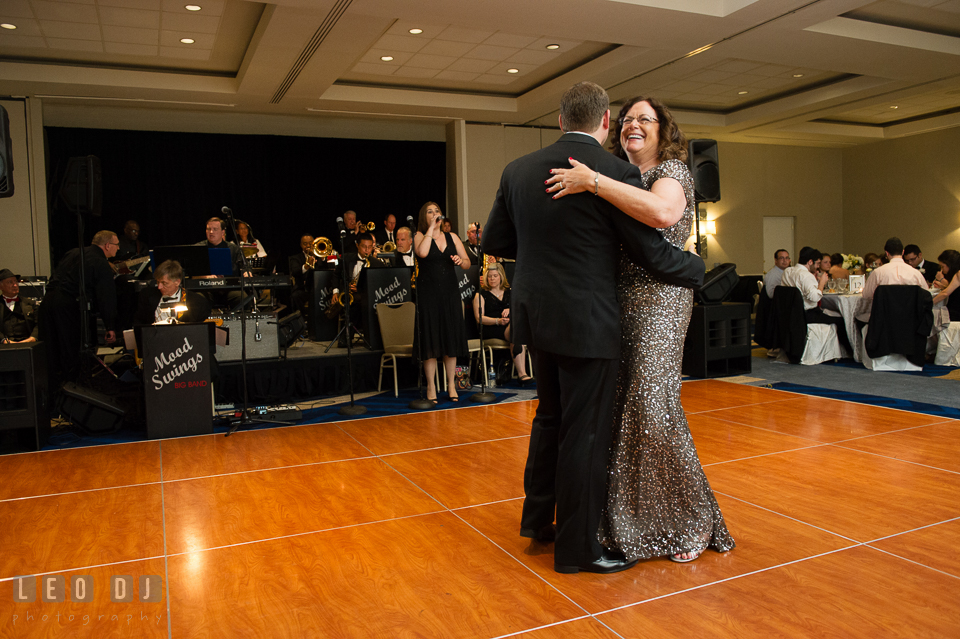 After the parent dances, they proceeded with Mezinke Tanz, which honored the parents who had married off their last child. In this case, the Mother of the Groom was the one who had the honor of receiving the flower crown.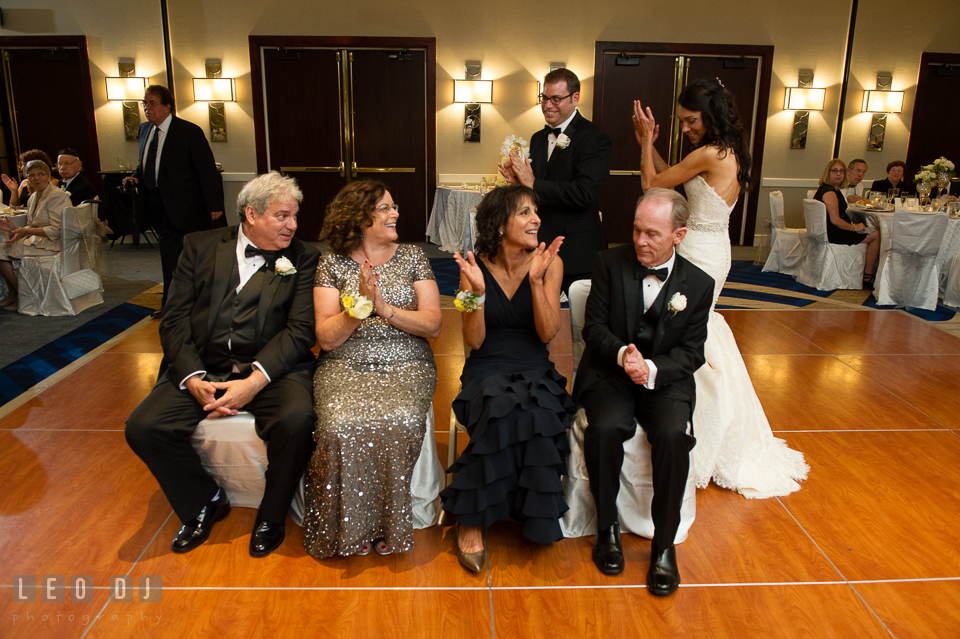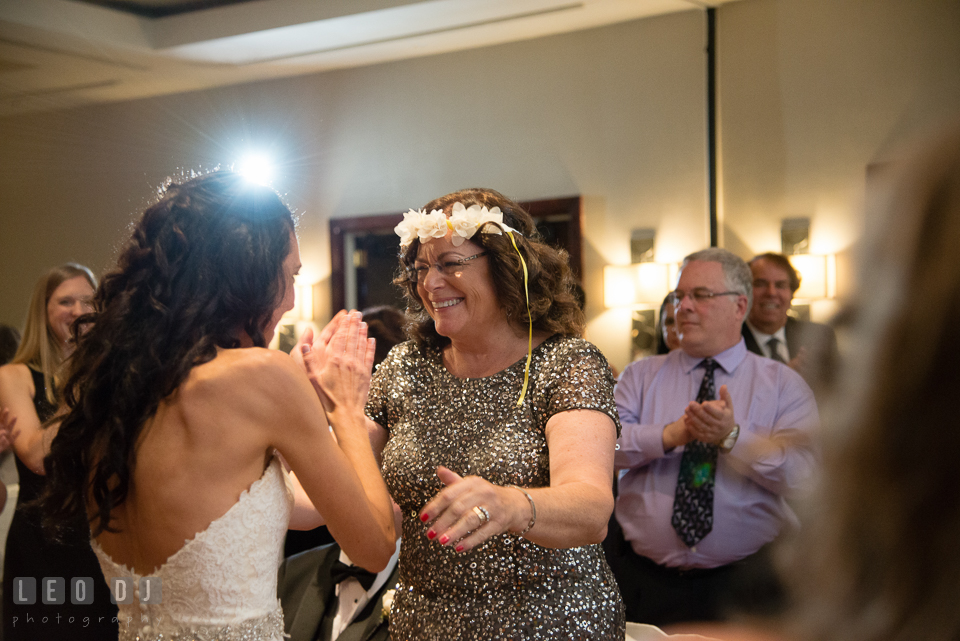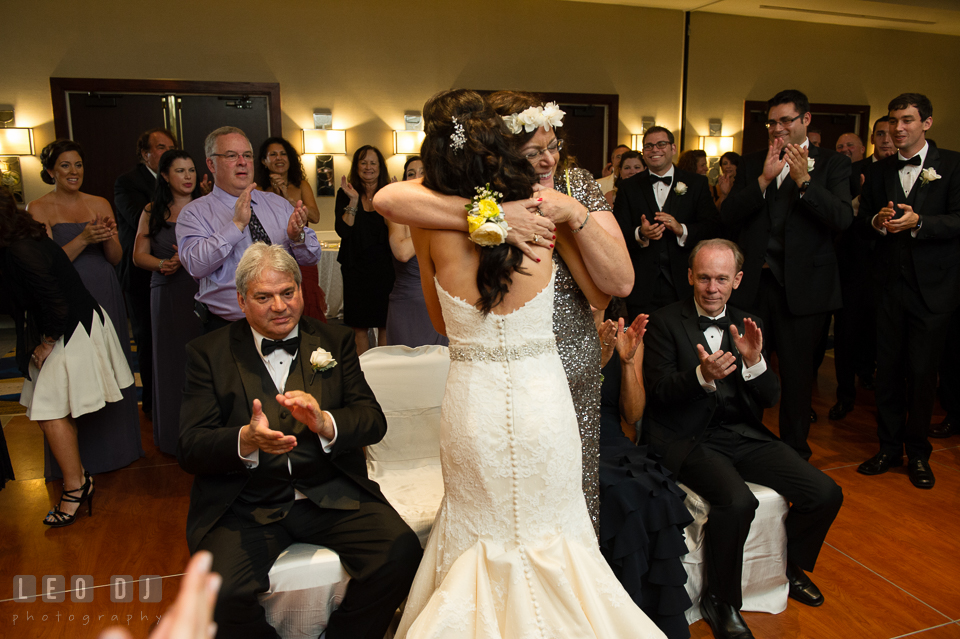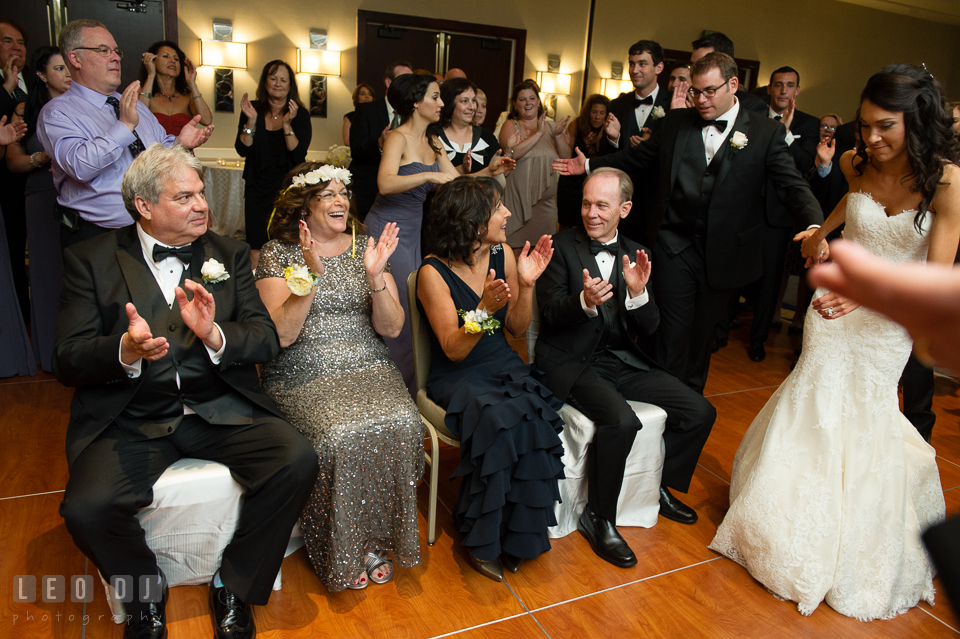 And of course the wedding would not be complete without the Hora dance!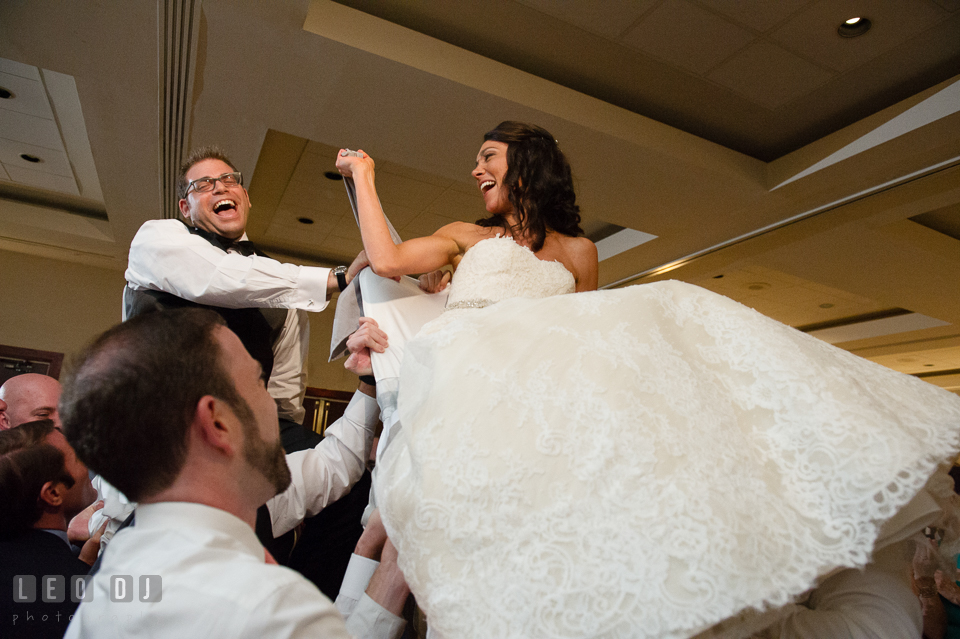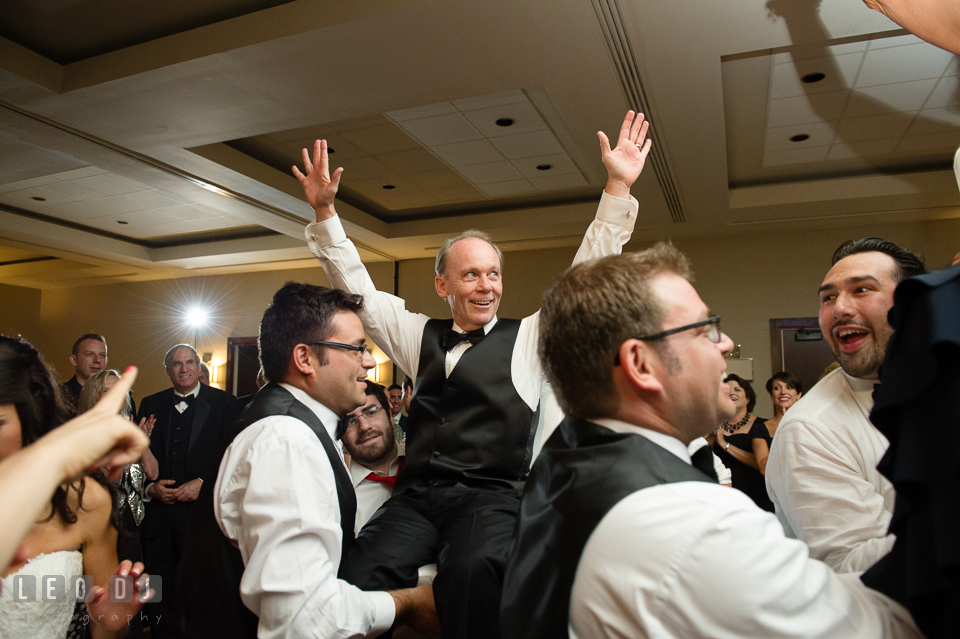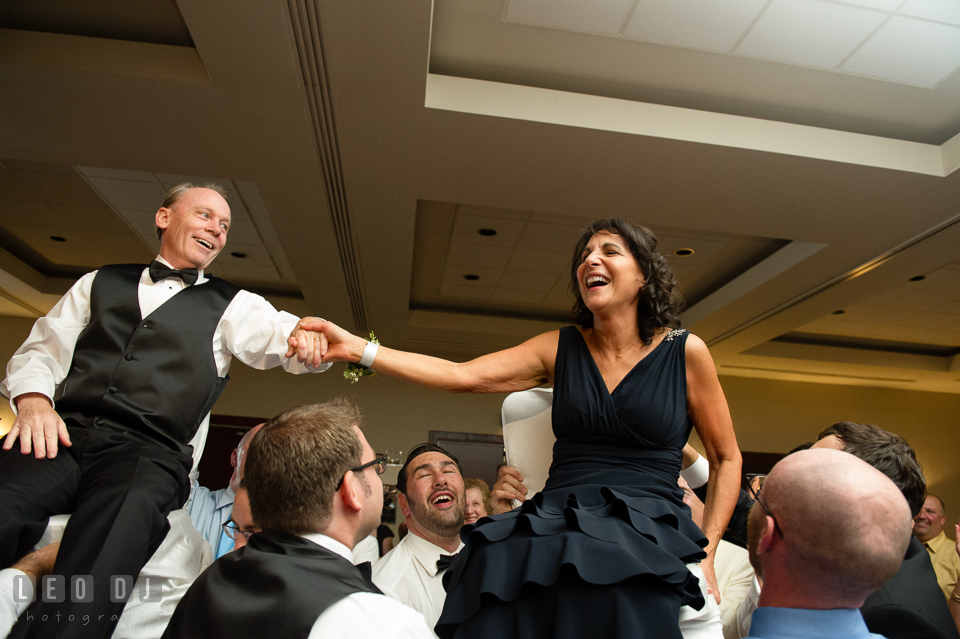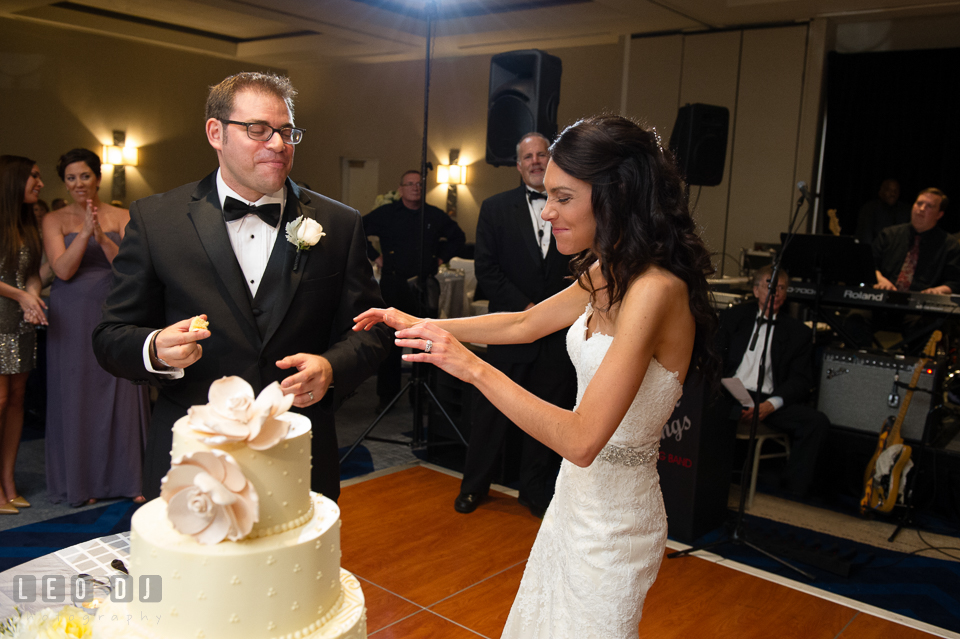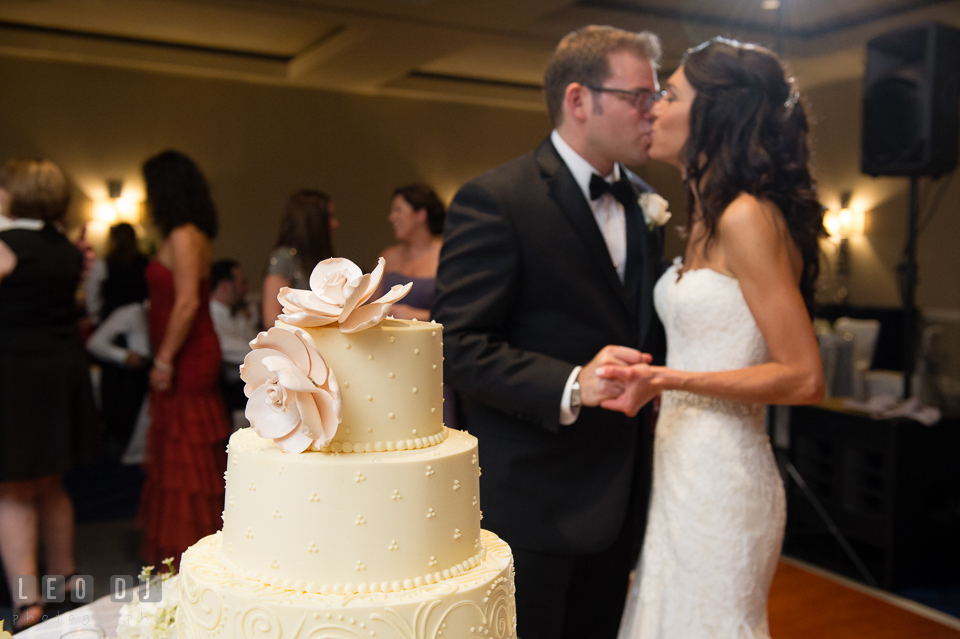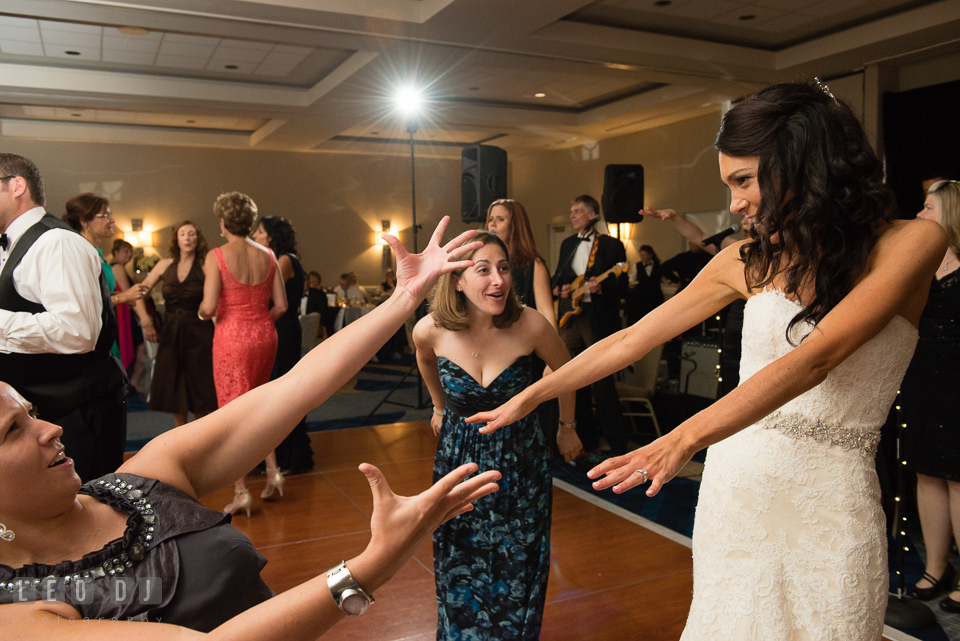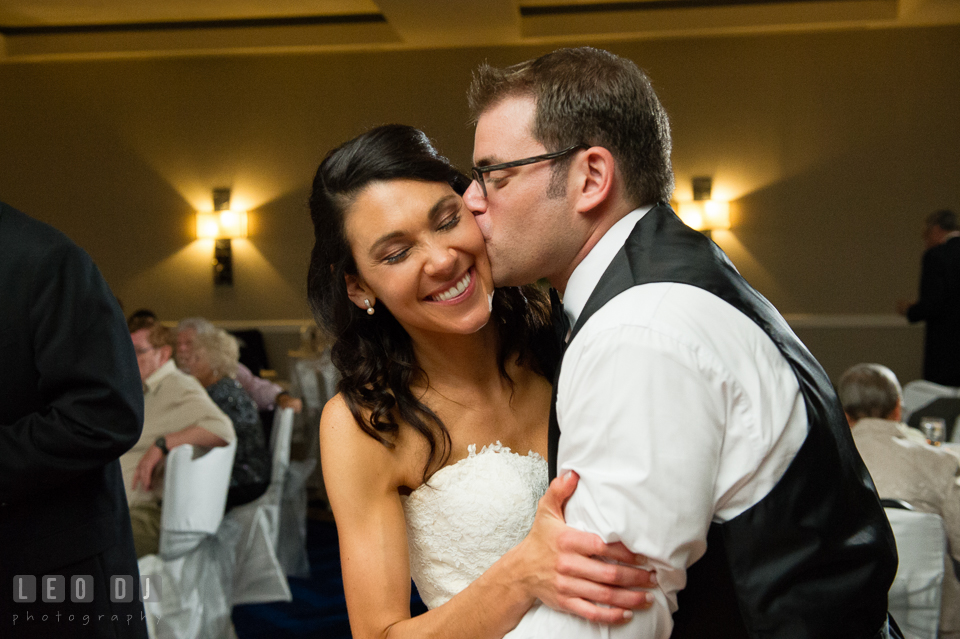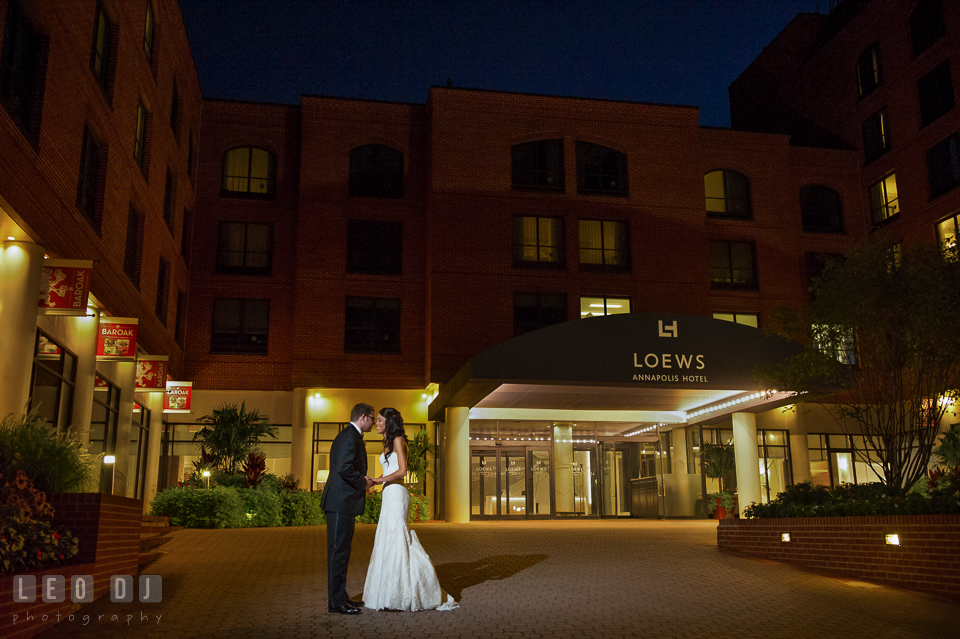 Congratulations Lee and Jenna!
May you live happily ever after! 🙂
Leo Dj
—
Vendors
Venue/Hotel/Catering: Loews Hotel Annapolis
Coordinator: Holly Greve
Officiant: Rabbi Adam Rosenwasser
Make up: Nichole Jordan, Attomic Cupcake Make-up Artistry
Hair: Alexandra and Jaime, David Alexander Salon and Spa
Bride's Dress: By Matthew Christopher at Love Couture Bridal
Bridesmaids Dress: By After Six at Bridesmaids.com
Tuxedo/Suit: Rococo, The Store for Men
Florist: Violets Florists by Connie Clark
Cake: Sugar Bakers Cakes
Band: Mood Swings
String Trio: Bay Strings
Videographer: Matt Buerhaus, Buerhaus Design
Rings: Debs Jewelers
Kippahs/Yamaka: Weinfeld Skull Cap Mfg. Co
Invites: Paper in the Park
Paper Products: DIY
Wedding Favors: DIY
Decorations: DIY