Although Courtney and Zach grew up in the same town and attended high school together, they only knew each other as acquaintances. A year after college, both ended up back in Baltimore and ran into one another at a local bar when they were out with their respective friends. Six years later they owned an old farmhouse that they are slowly renovating, and are proud parents of 2 cats, 2 dogs, 3 goats and a mini pig!
On one fine evening, Zach popped up the question to Courtney. He proposed with her great-great-grandmother's ring while they were enjoying drinks and dinner on the edge of their property that overlooks the fields where the sun sets. A perfect setting for such a special occasion.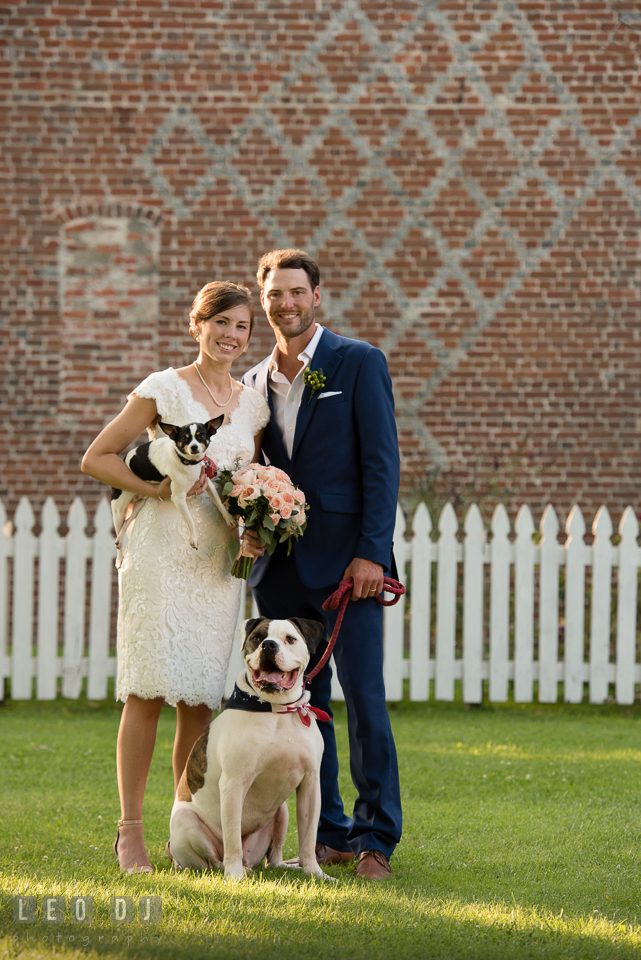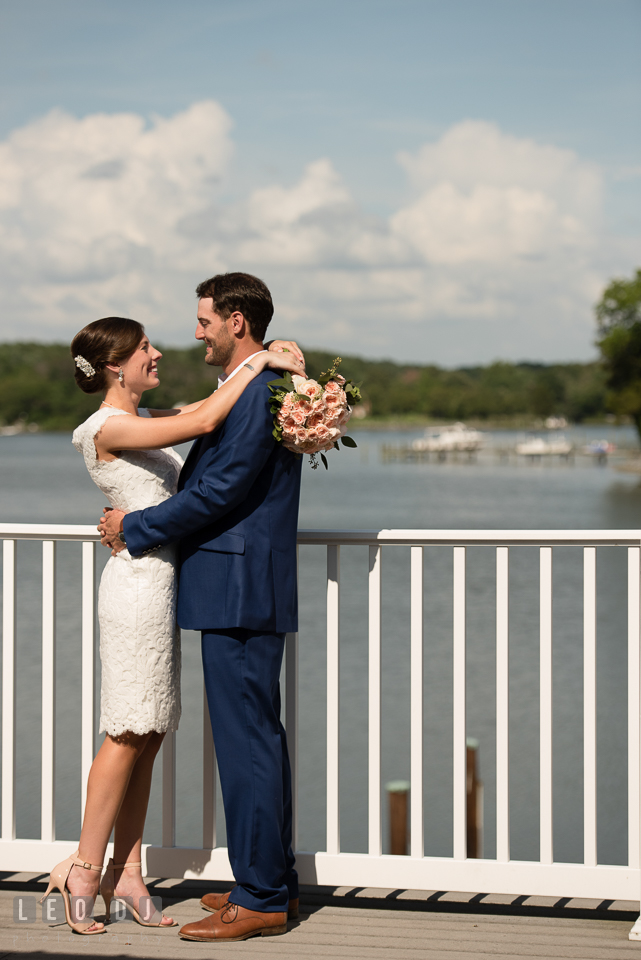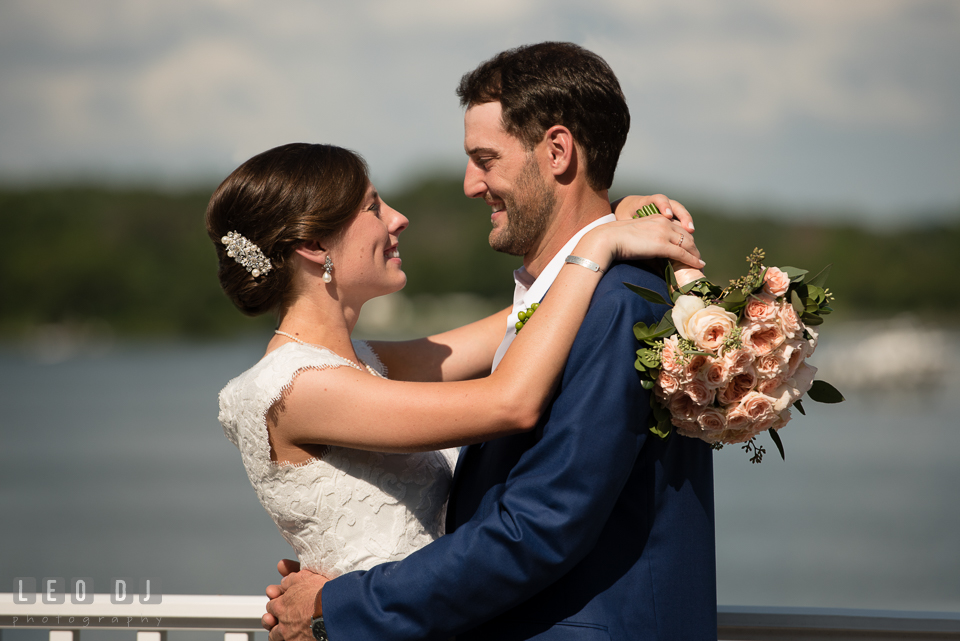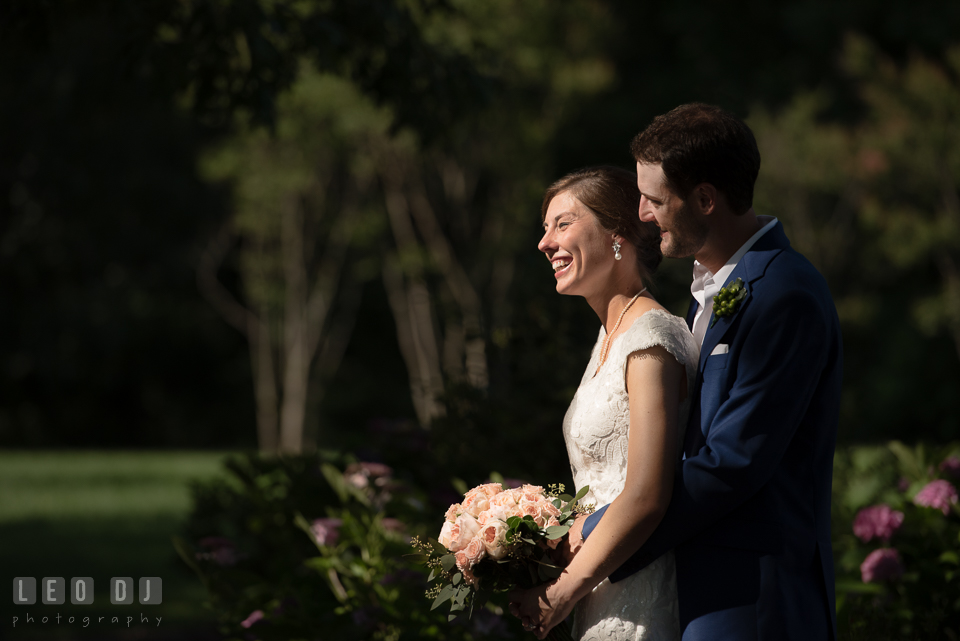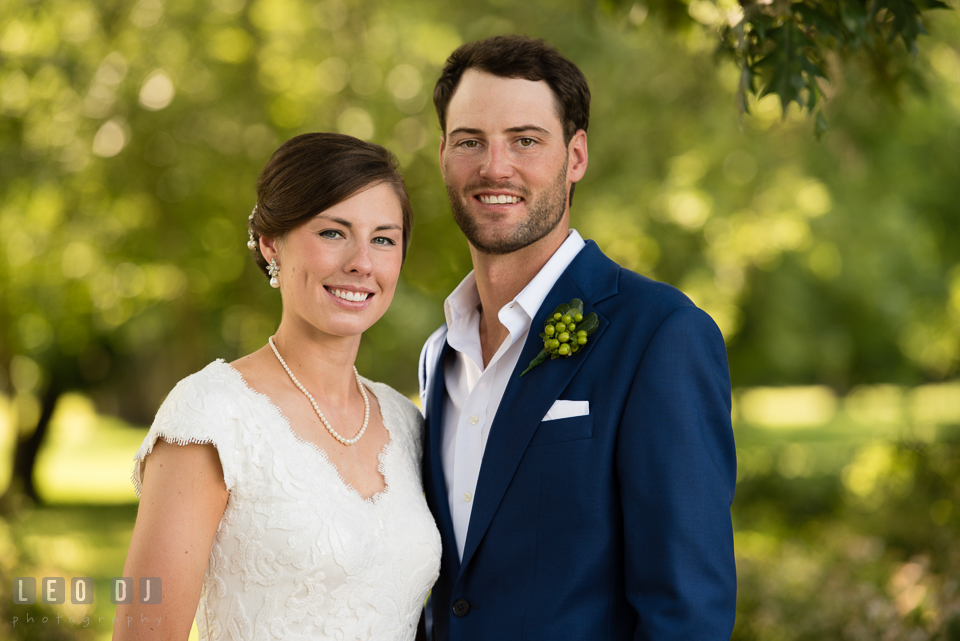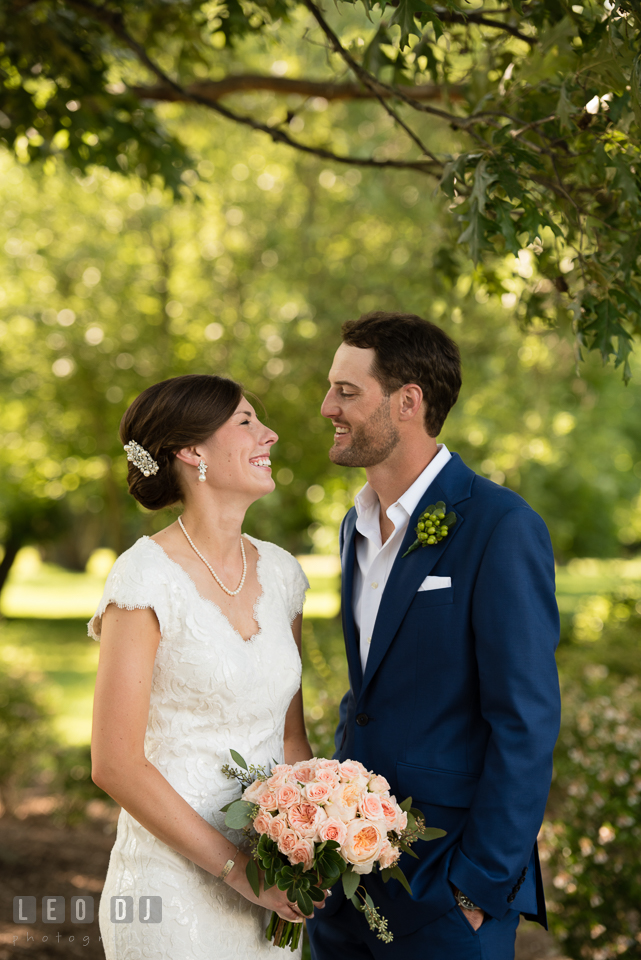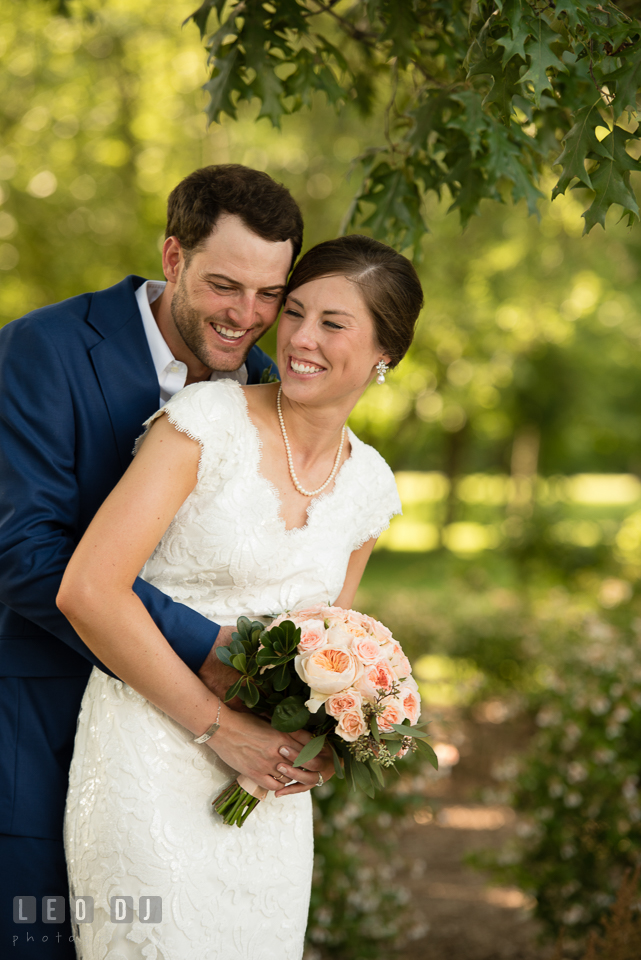 A beautiful pink wedding bouquet by florist Sophie's Poseys.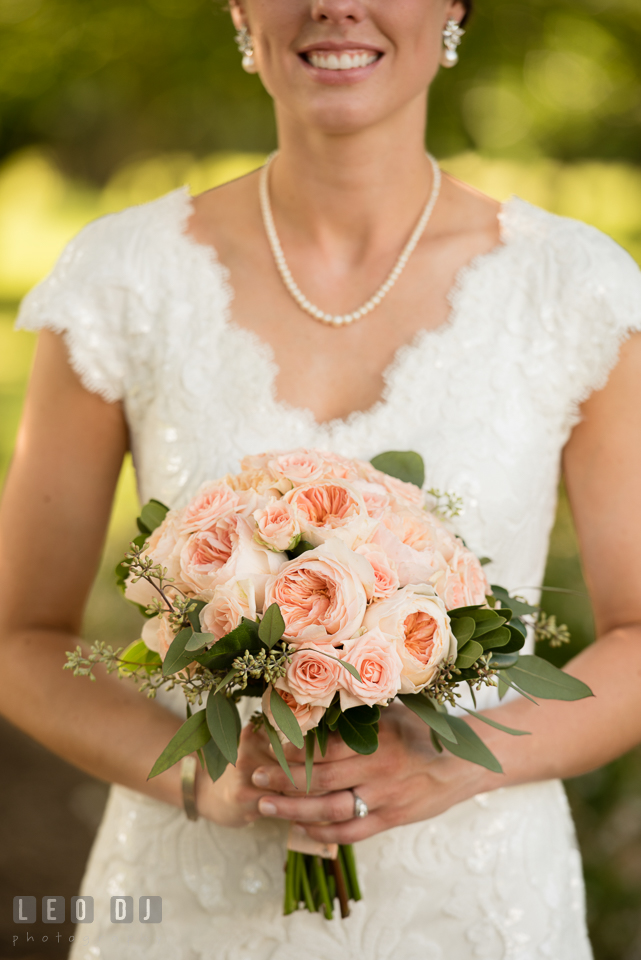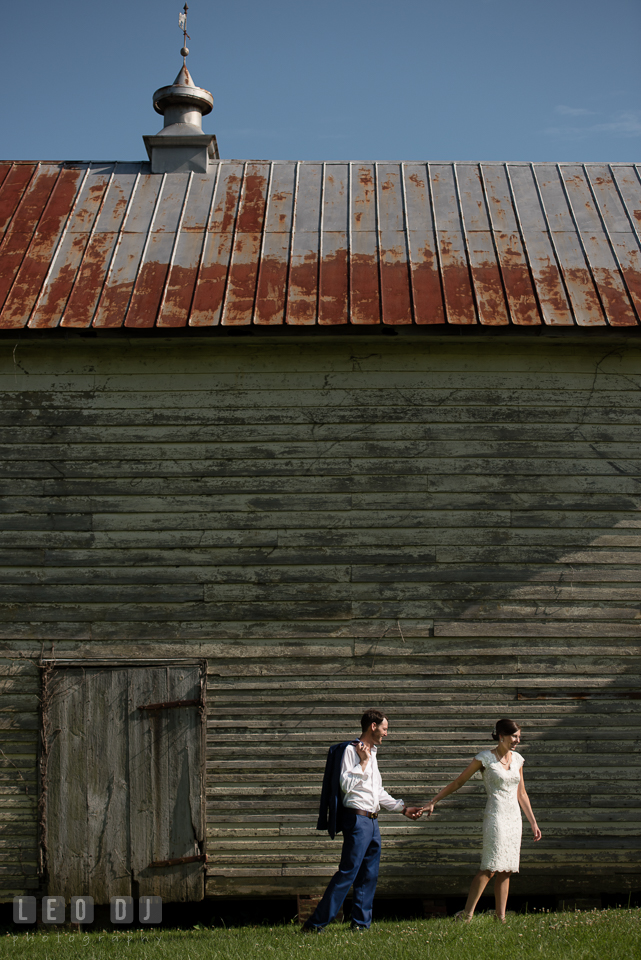 Zach and Courtney chose St. Michaels and specifically, The Oaks, for their ceremony because both wanted to feel like they were having a destination wedding with the convenience of only 1.5 hours away from home. Being near the water in a historical town on a holiday weekend allowed their families to celebrate the wedding and enjoy a long weekend in a beautiful place.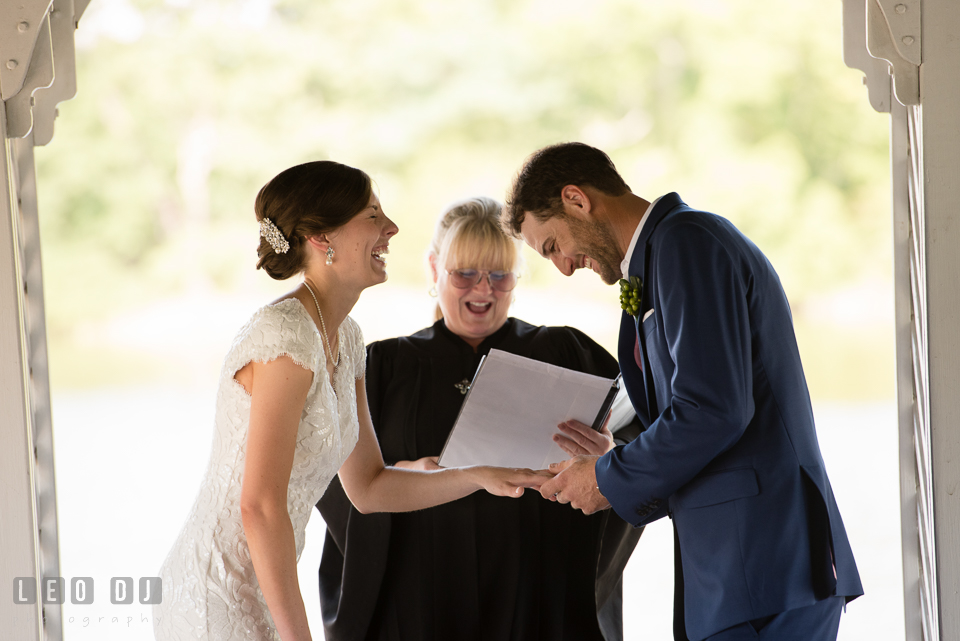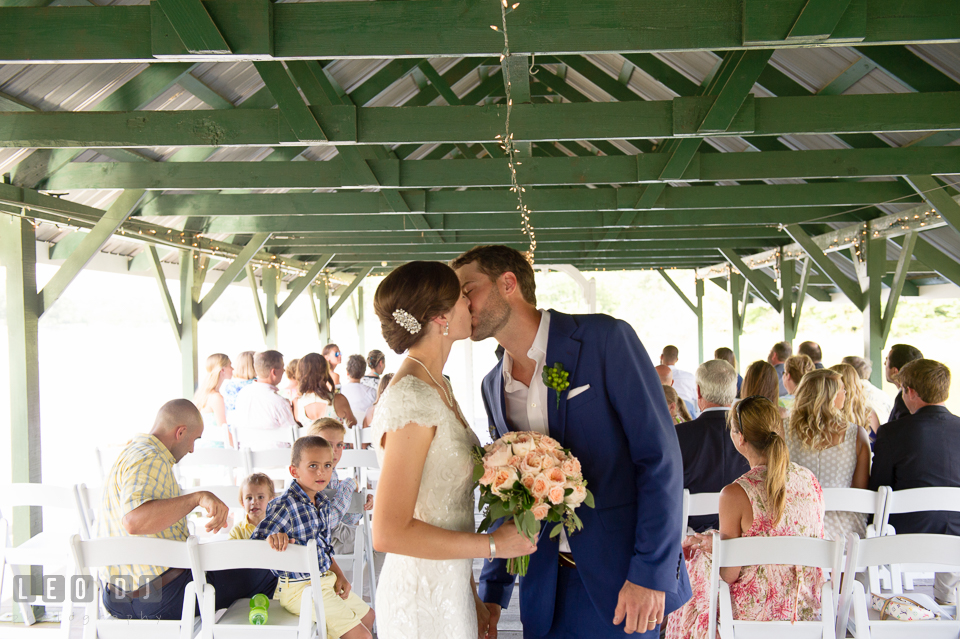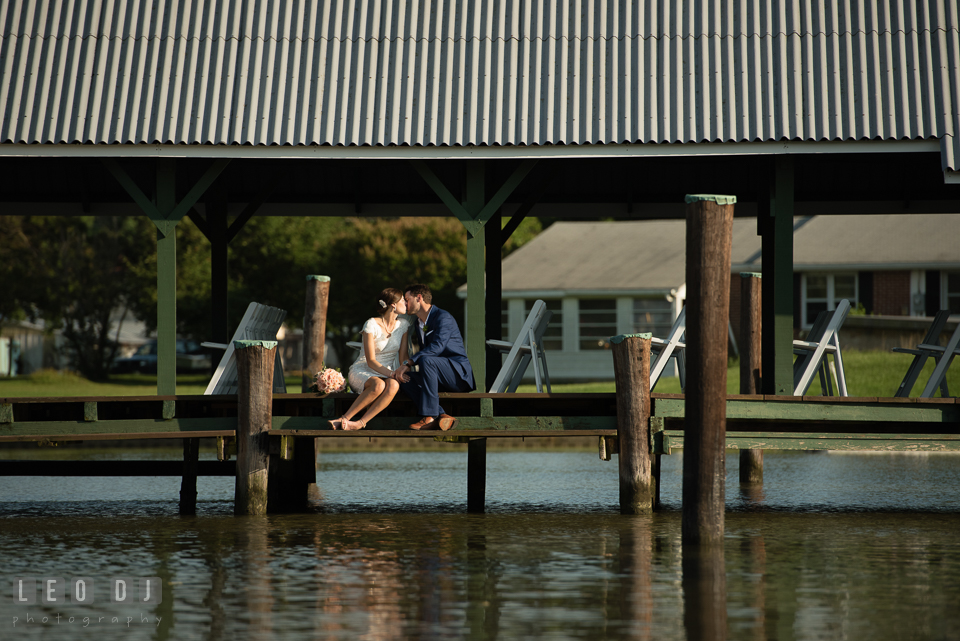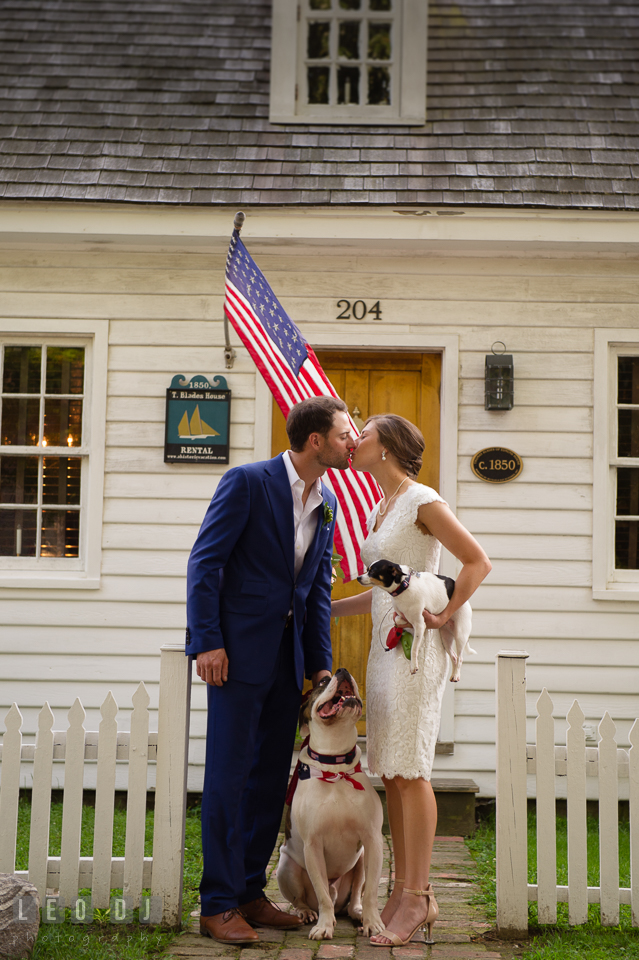 After the ceremony, the Bride and Groom took their dogs for a short stroll along St. Michaels pier area..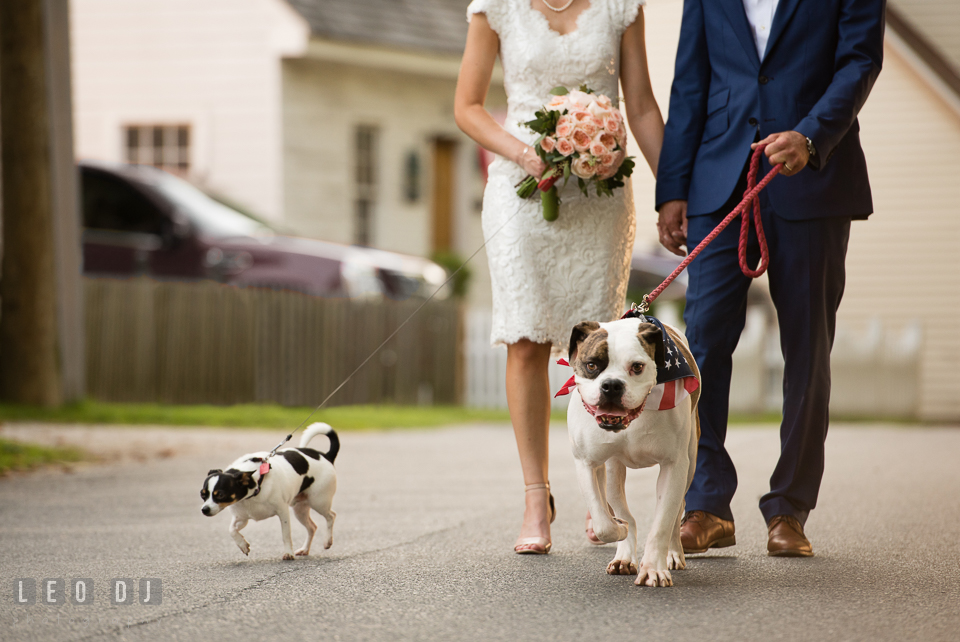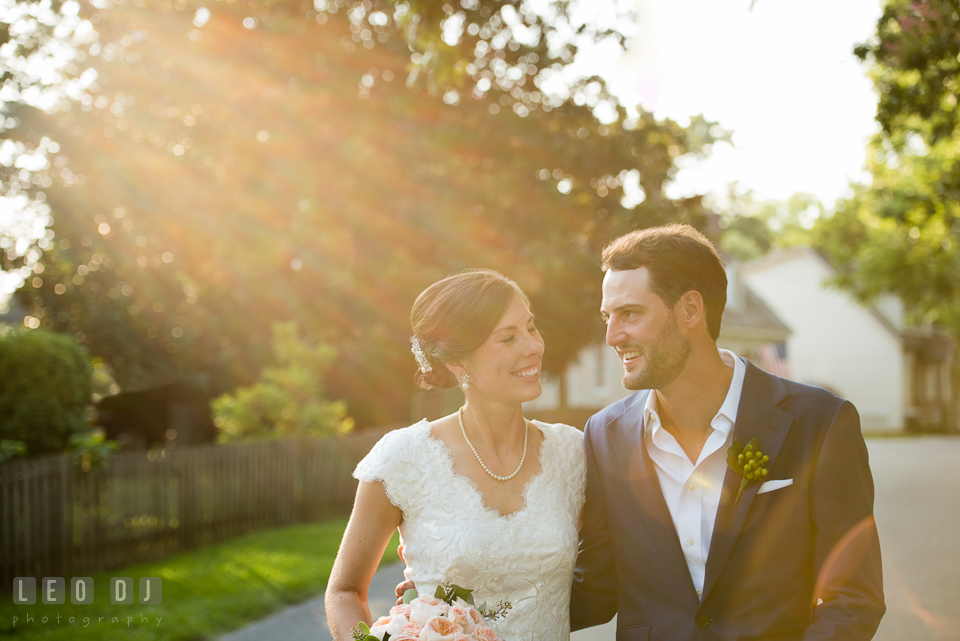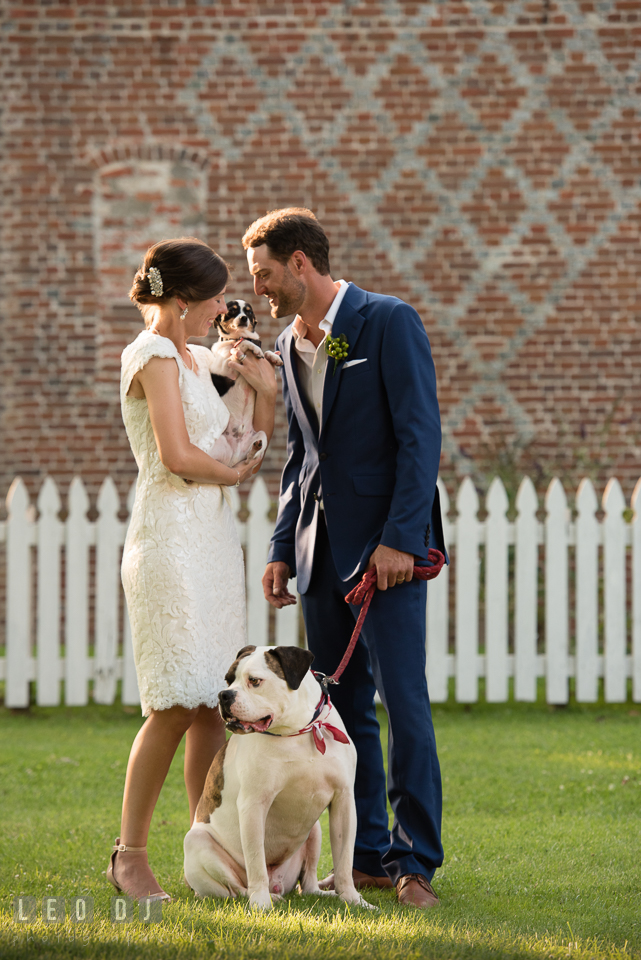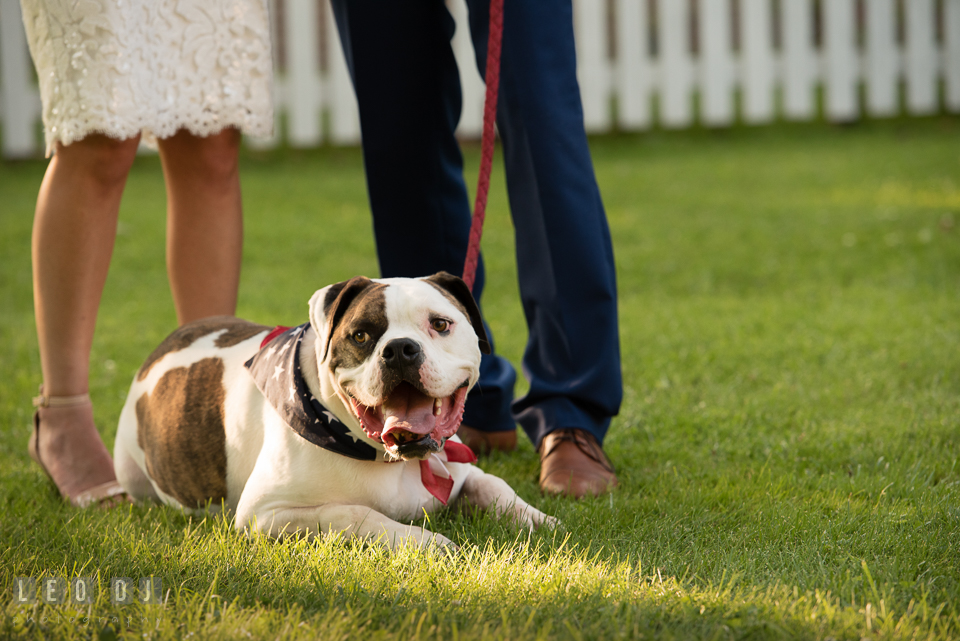 For the casually dressed wedding dinner, the Bride and Groom brought their families to The Crab Claw for a taste of local culinary such as the popular Maryland steamed crab and crab cake.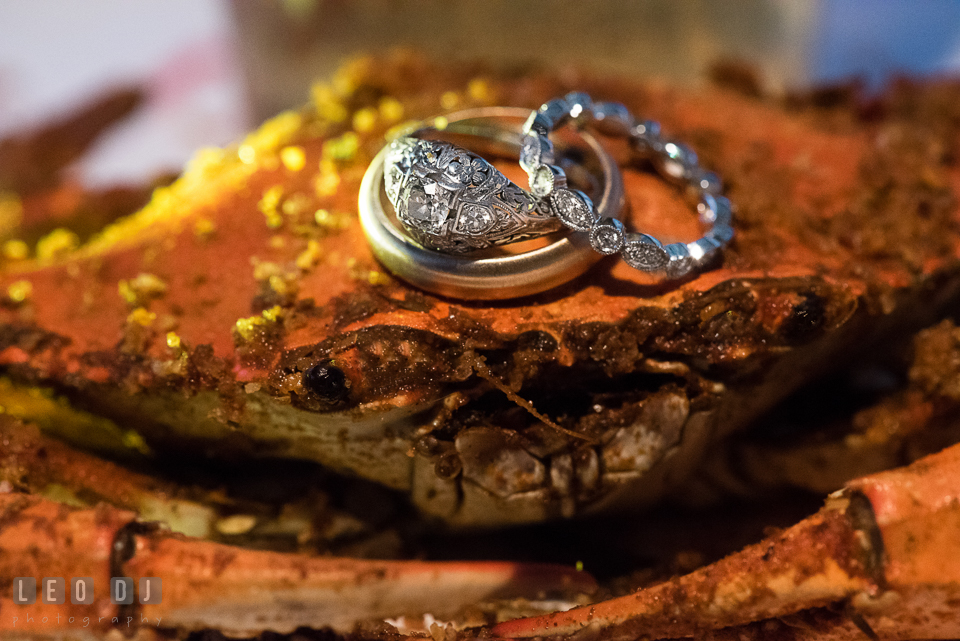 Congratulations Courtney and Zach!
May you live happily ever after! 🙂
Leo Dj
—
Vendors
Ceremony Venue: The Oaks Waterfront Inn and Events
Officiant: Rev. Mary Powers
Make up and Hair: Serendipity Salon
Dress (designer name and store): Tadashi Soji, Nordstroms
Tuxedo/Suit: Charles Tyrwhitt
Florist: Sophie's Poseys
Reception Dinner Venue: The Crab Claw
Wedding favors: St. Michaels Winery
Decorations: DIY
Cake: Grauls