I covered Megan and Phil's romantic engagement photo session at a private estate in Easton. If you haven't followed their stories, please see the blog and find out how they met leading up to the proposal. It's an epic journey involving a helicopter ride and walk in the canyon!
And now the day finally arrived for me to photograph their beautiful wedding at the Hyatt Regency Chesapeake Bay.
Both Megan and Phil were from the Eastern Shore and preferred a local venue where their guests would enjoy the option of having somewhere to stay on site. When they visited the Hyatt, they were extremely impressed by the gorgeous setting, wonderful amenities, and attentive staff. All the things which eased their choice in selecting the Hyatt as their wedding venue.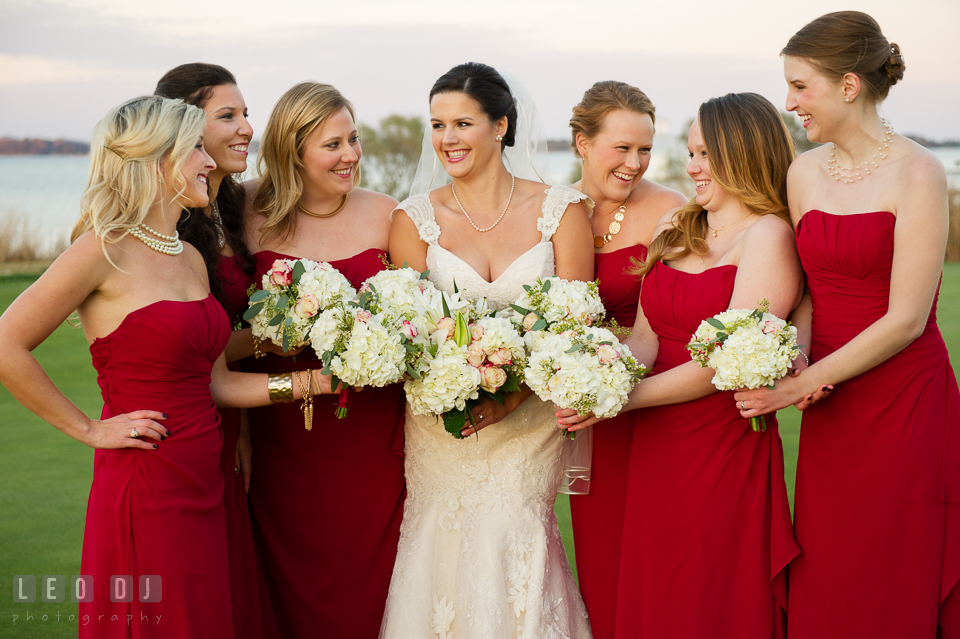 The Best Man helps putting boutonniere on the Groom.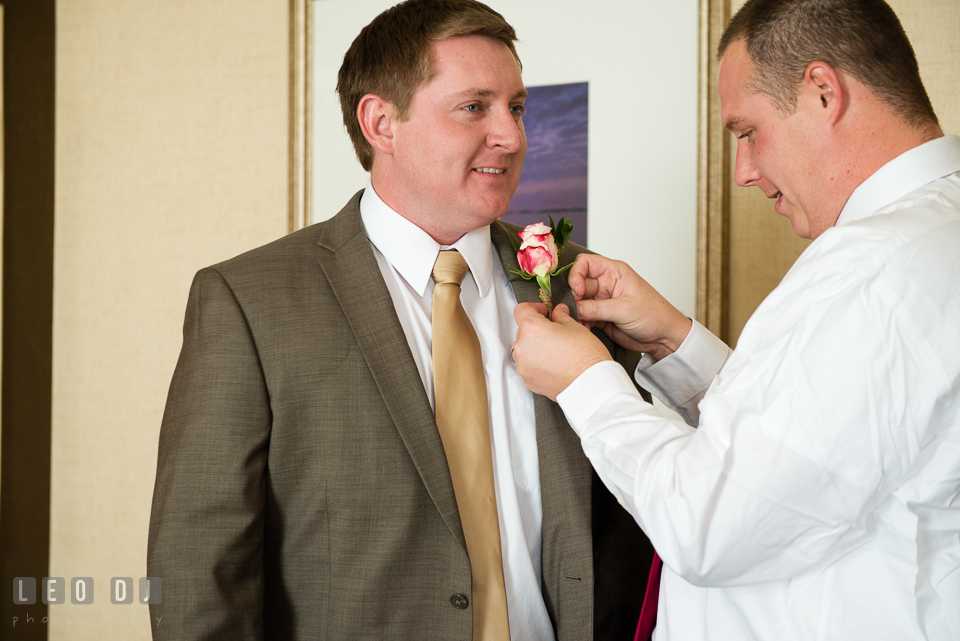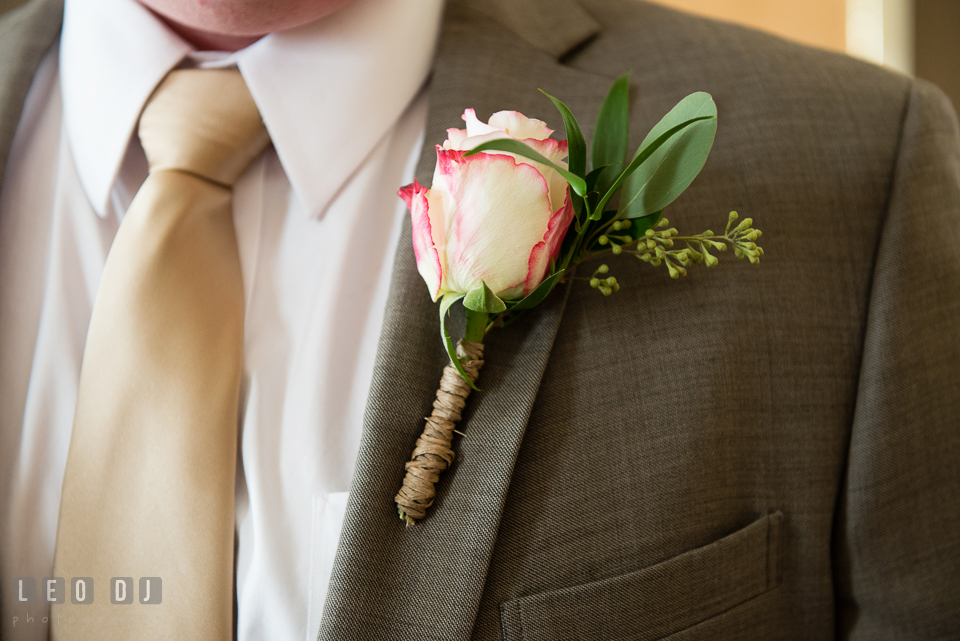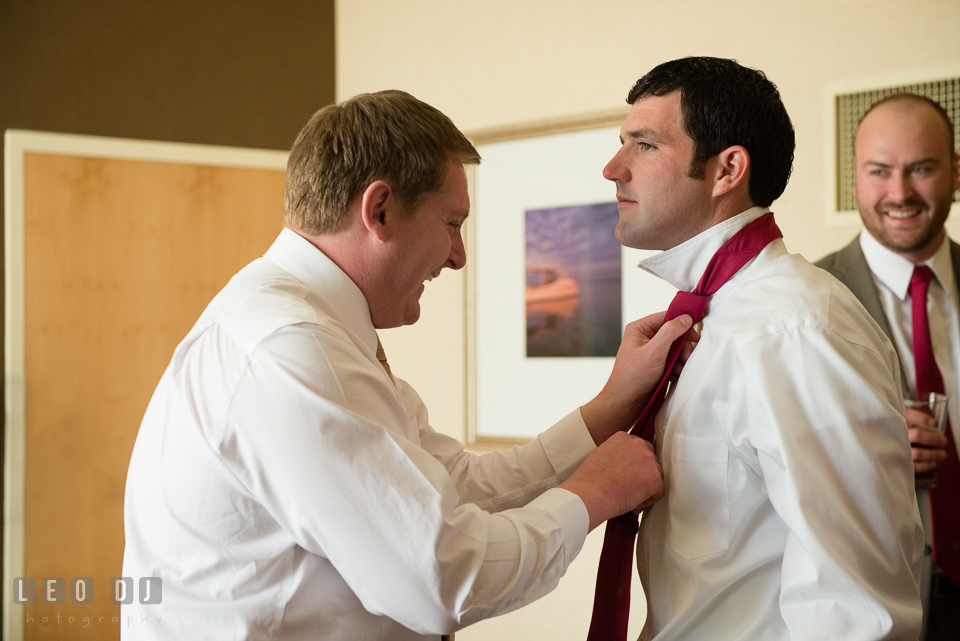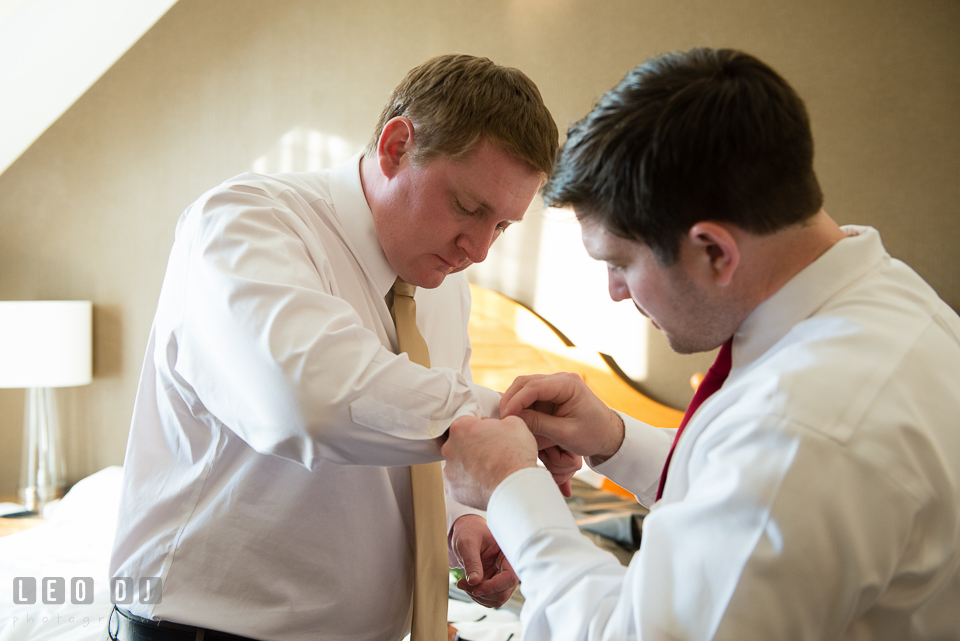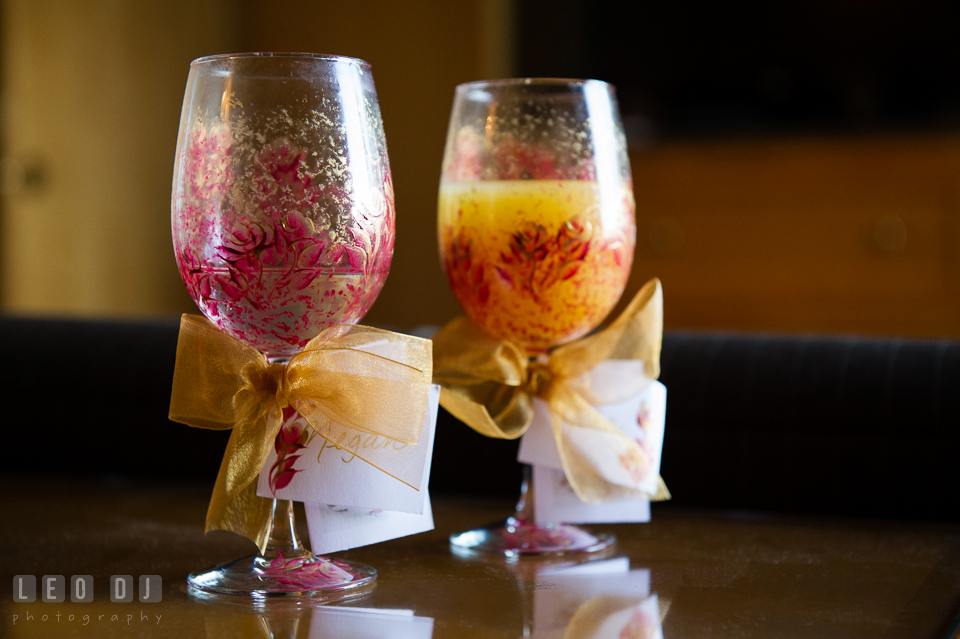 The beautifully laced wedding gown from Dryden Dress.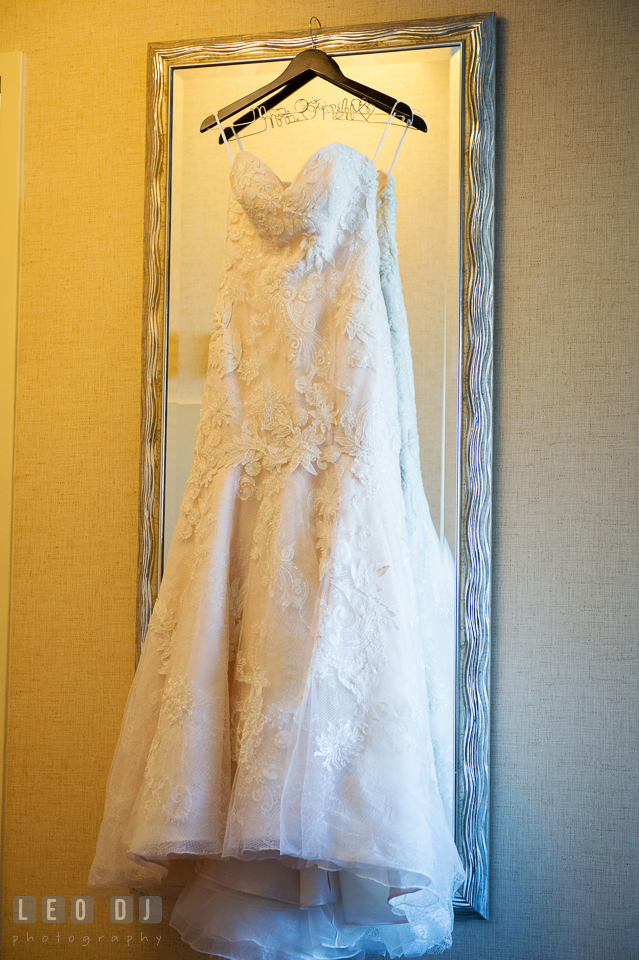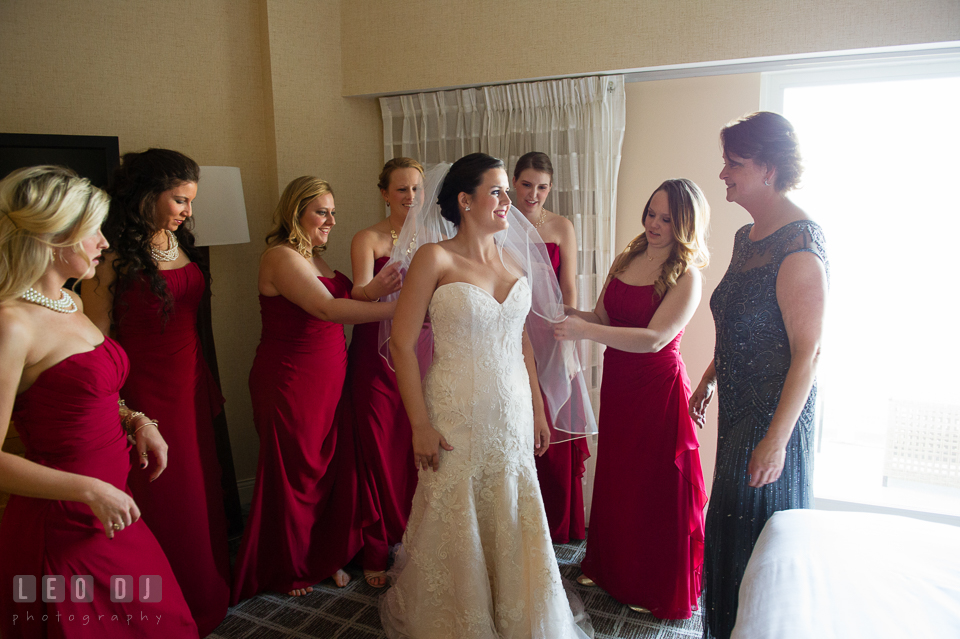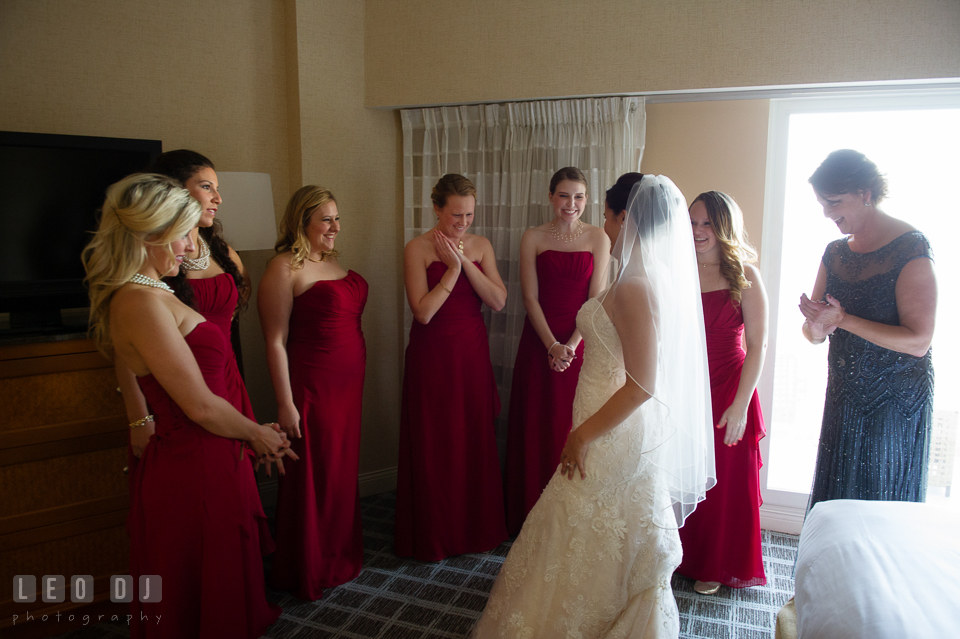 The Bride was full of emotion when reading the letter from her Groom.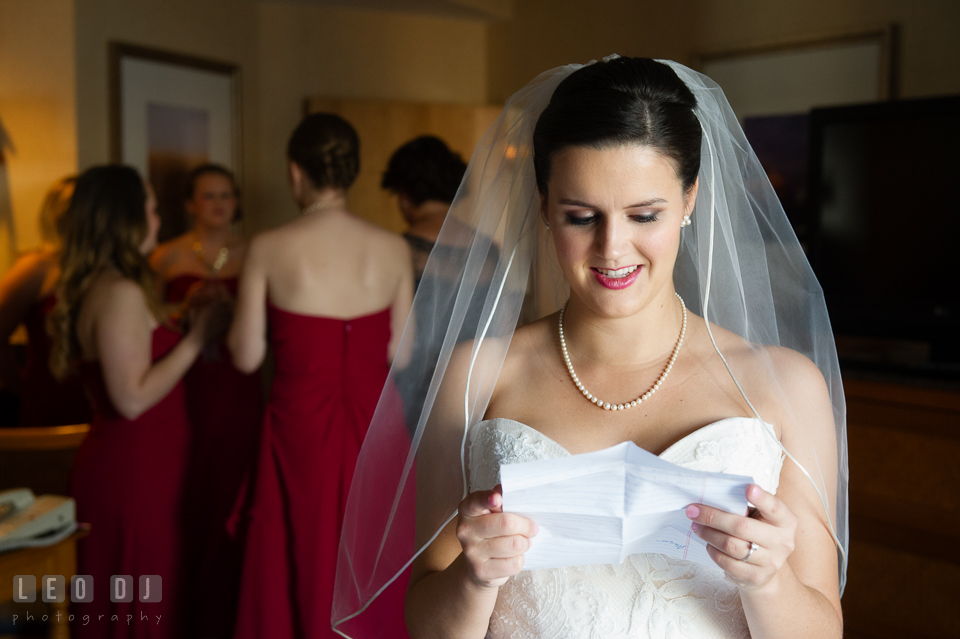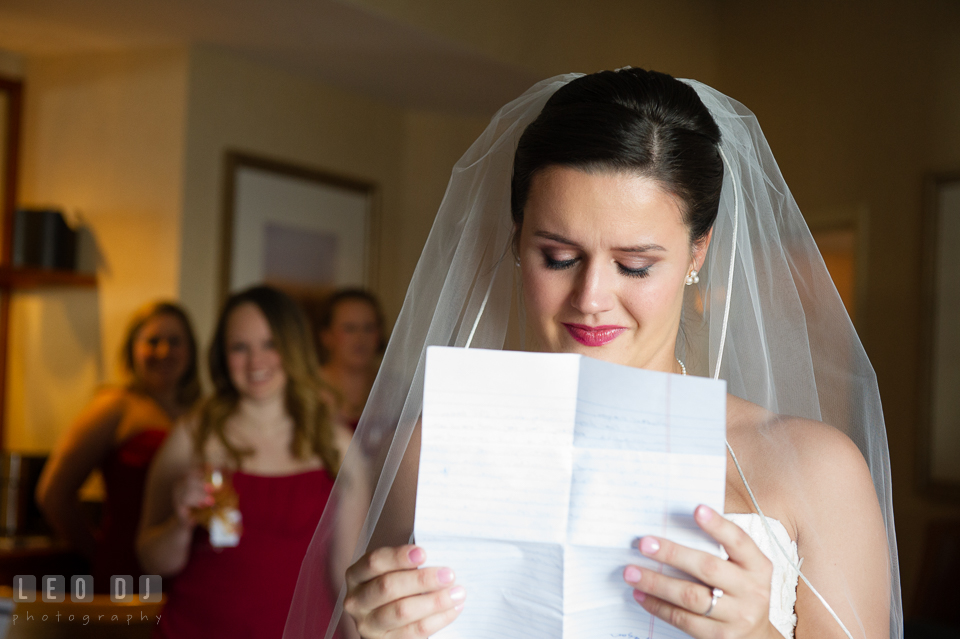 A little help from the Mother of Bride, putting on the shoes for her daughter.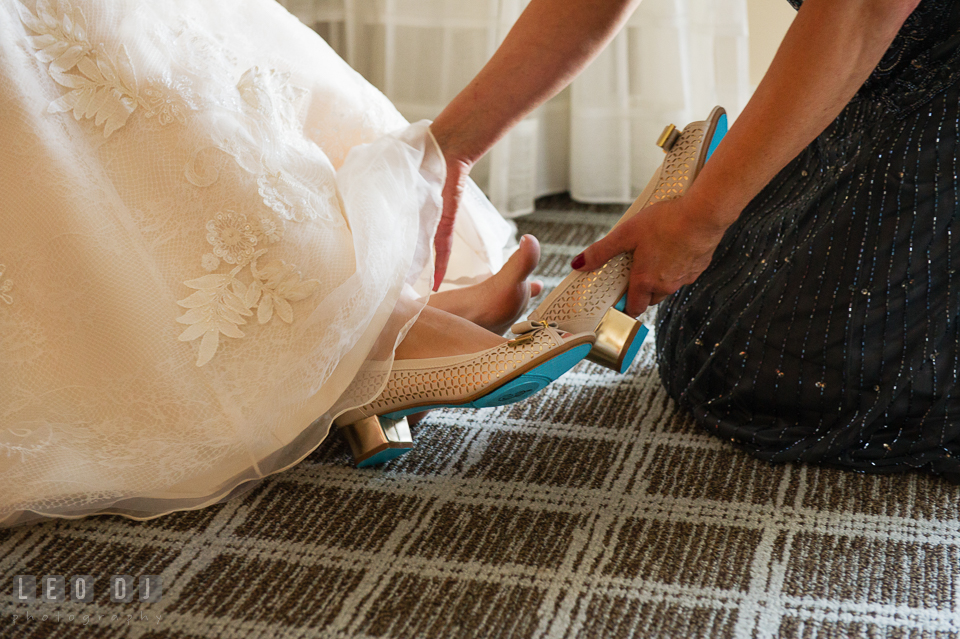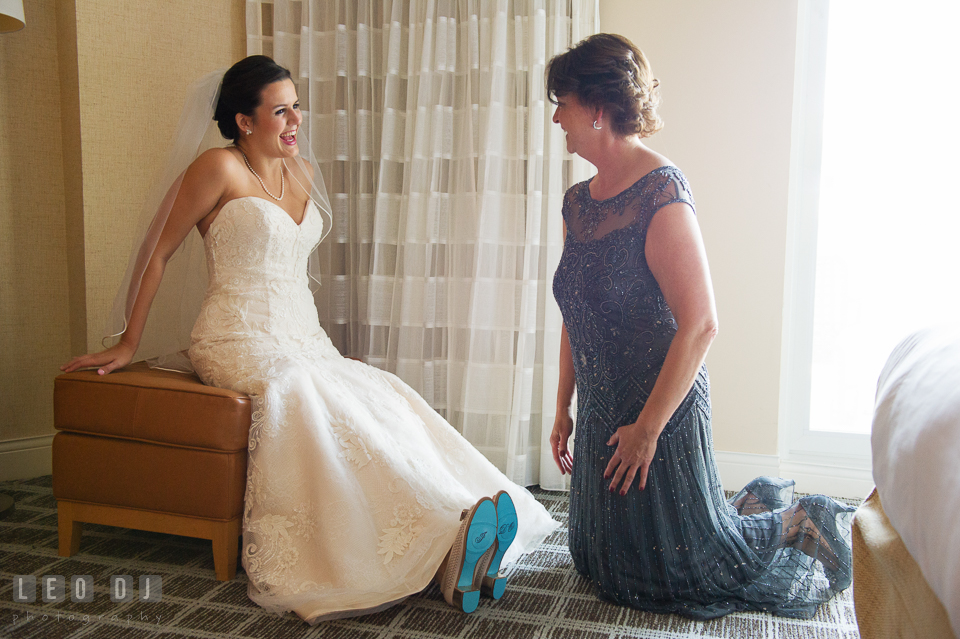 Father of the Bride is all smile upon seeing his lovely daughter in her wedding gown for the first time.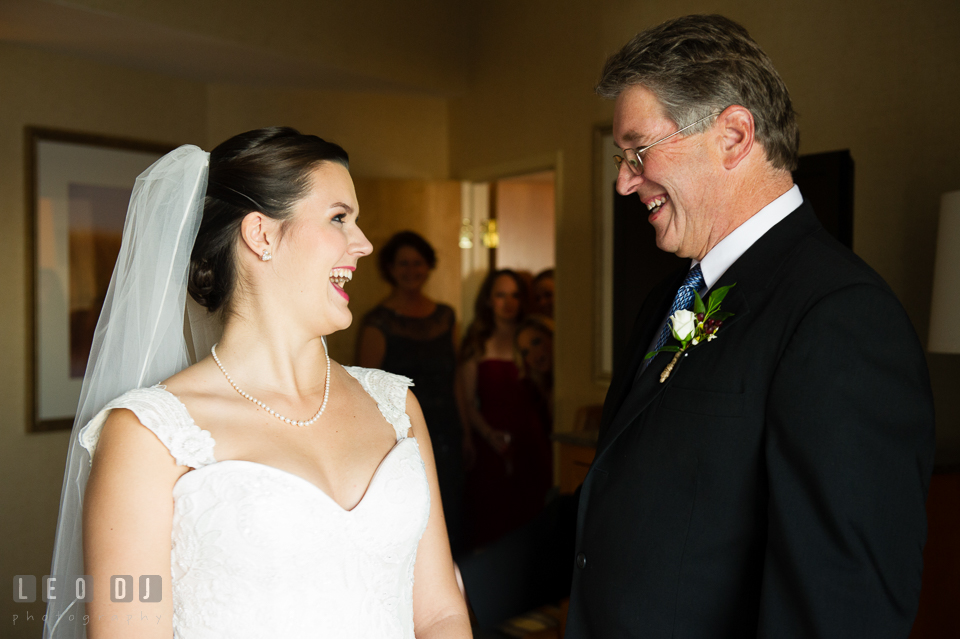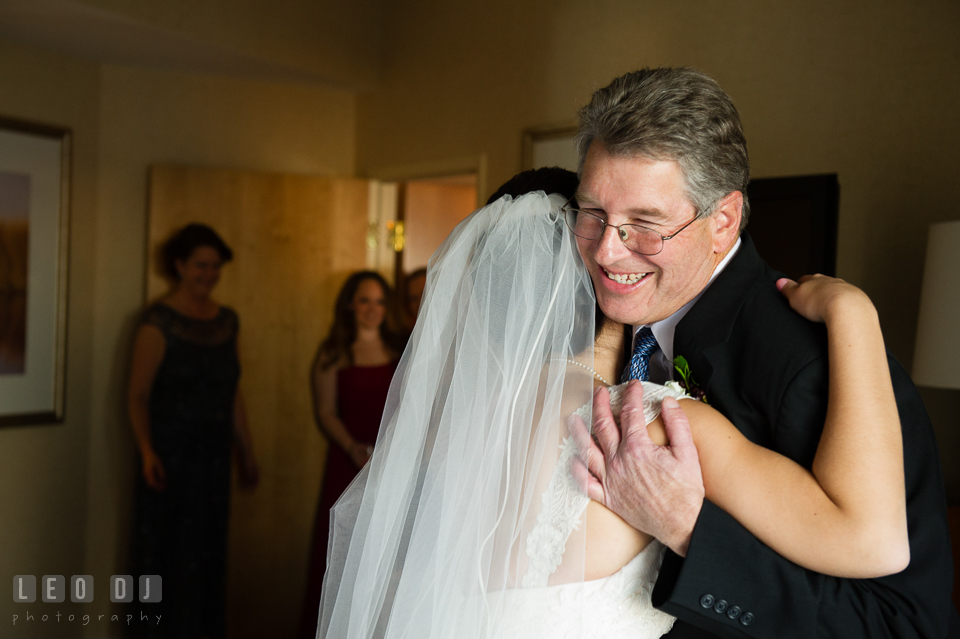 Grandmother of the Bride is so touched by the sight of her beautiful granddaughter in her wedding dress.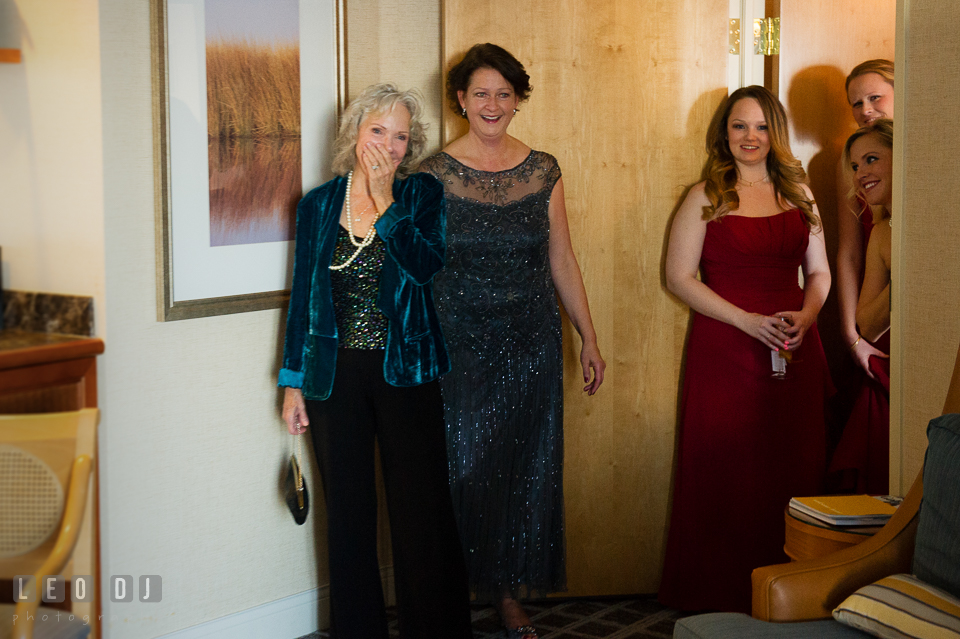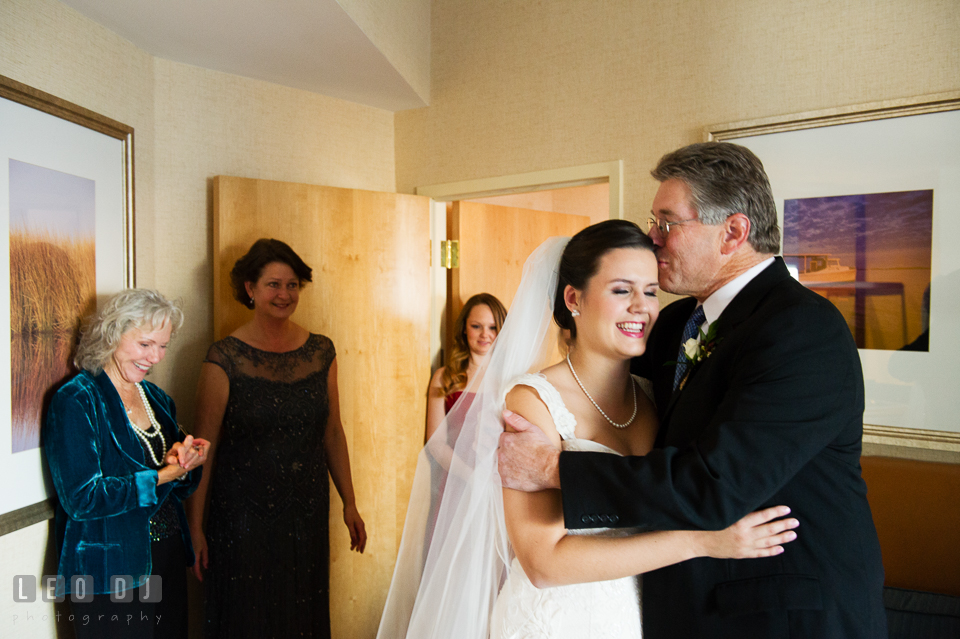 Grandfather of the Bride's joyful expression upon seeing his granddaughter in her wedding attire.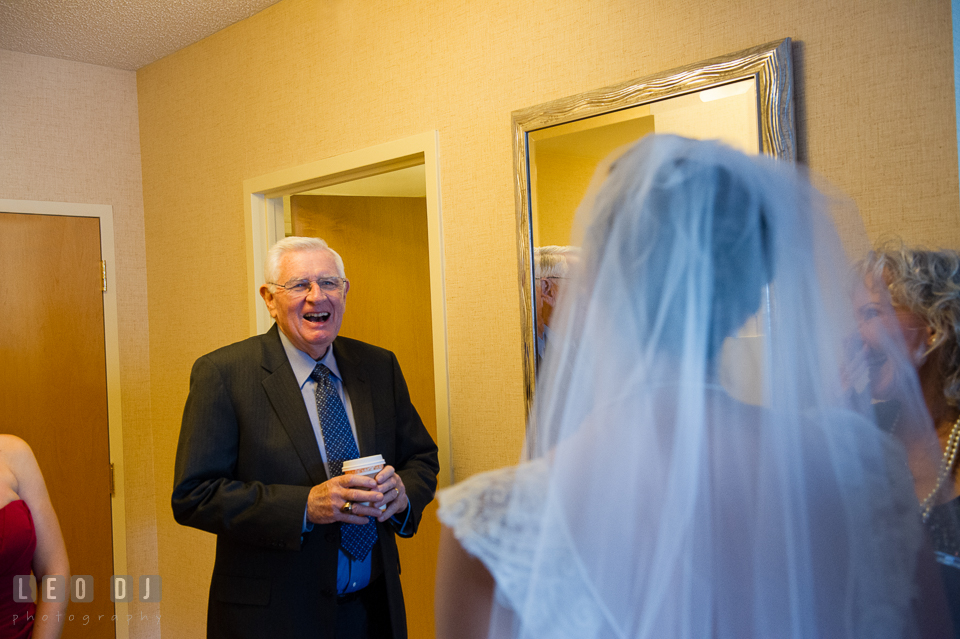 Private moments between the Bride and Groom during their first look.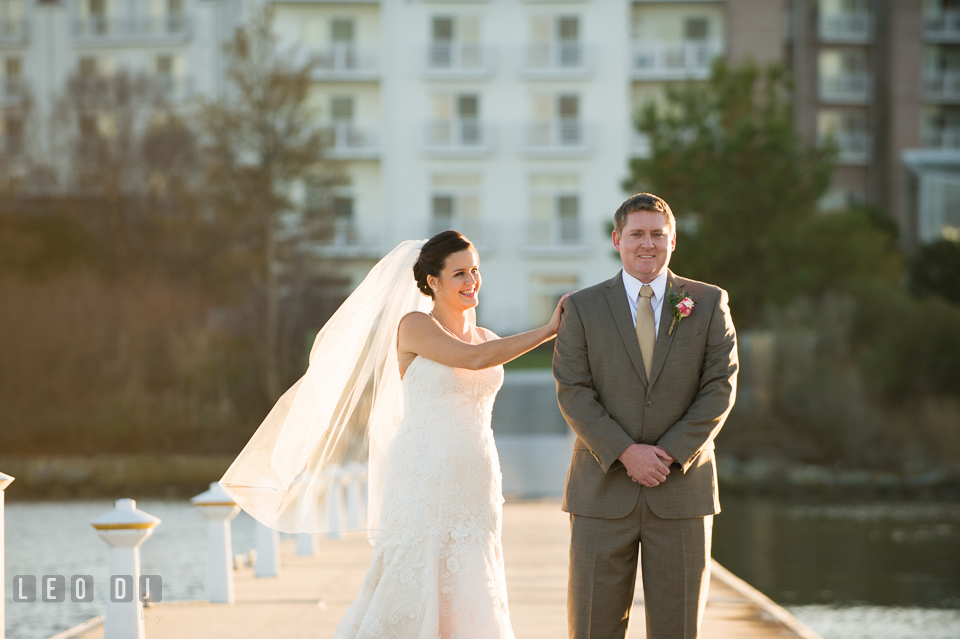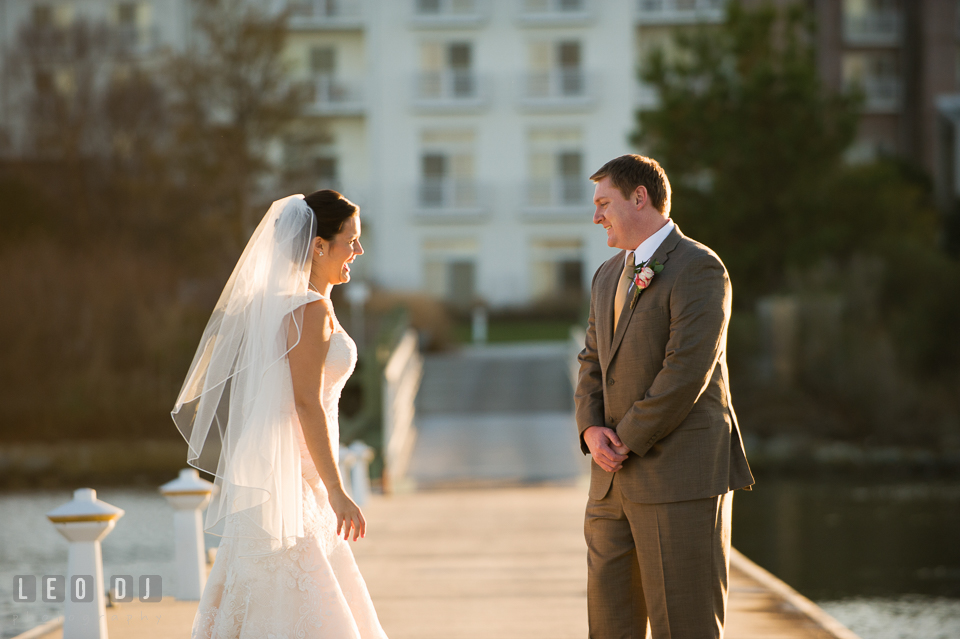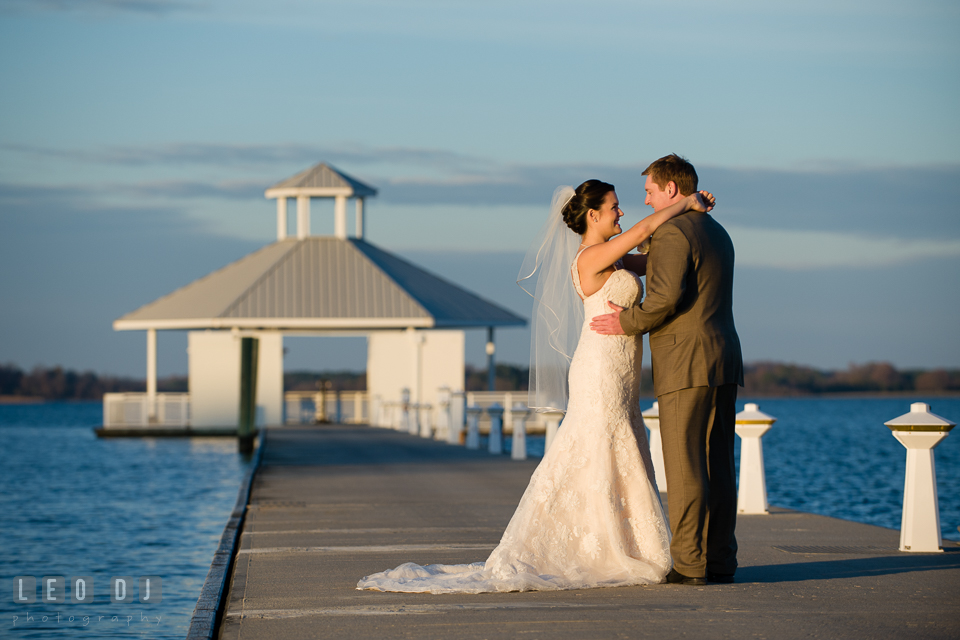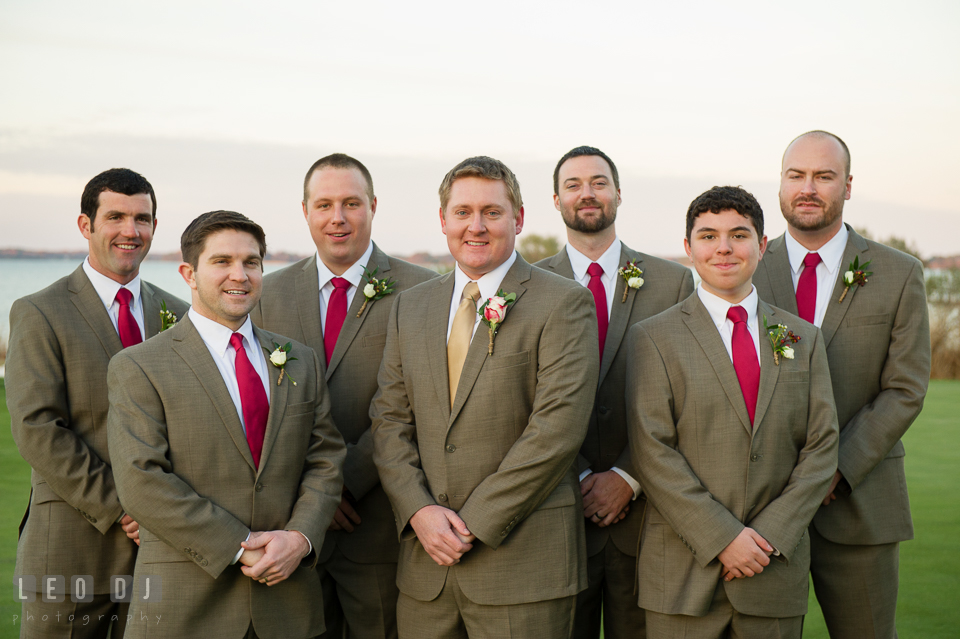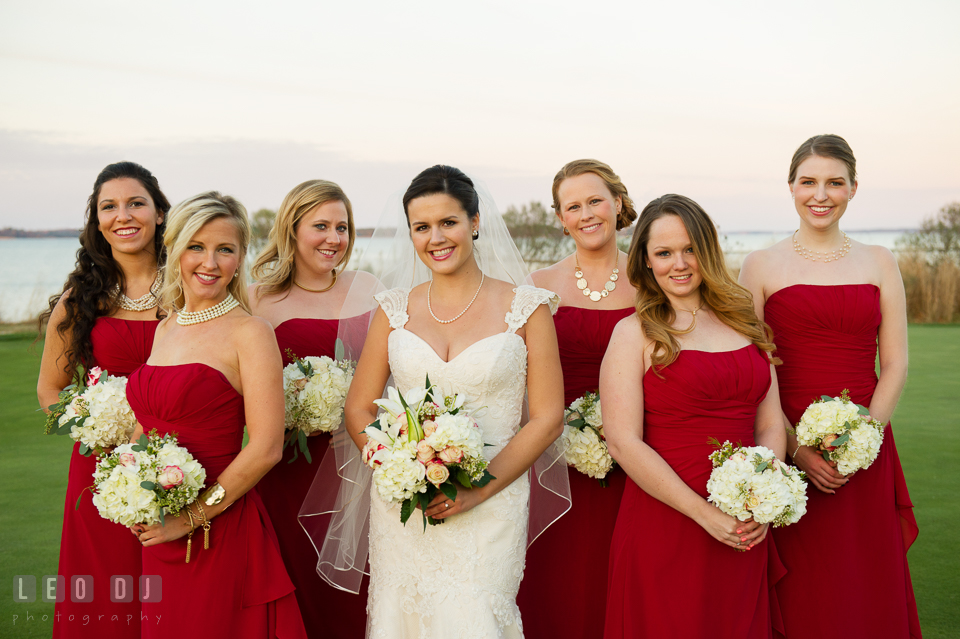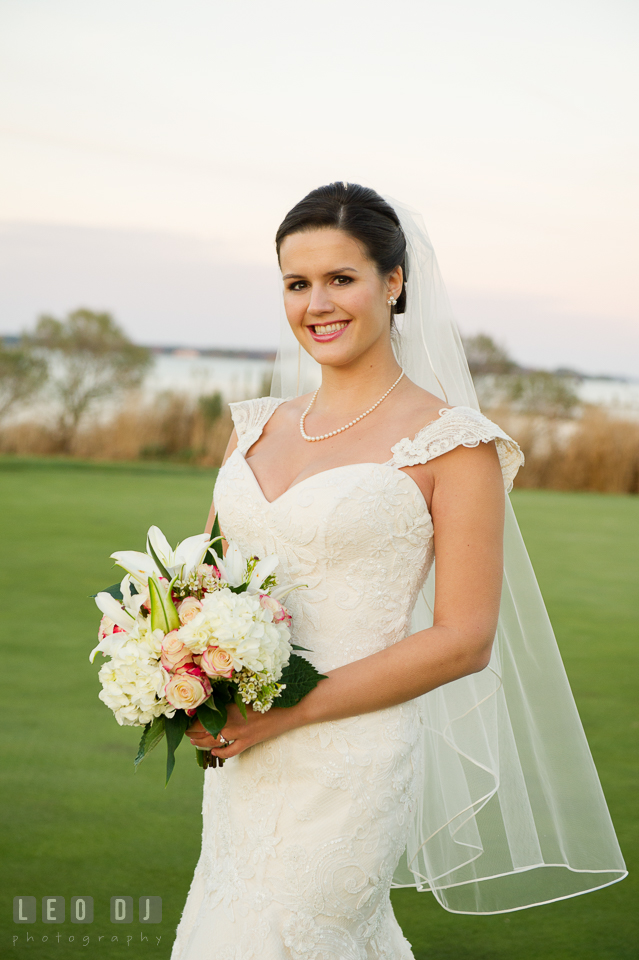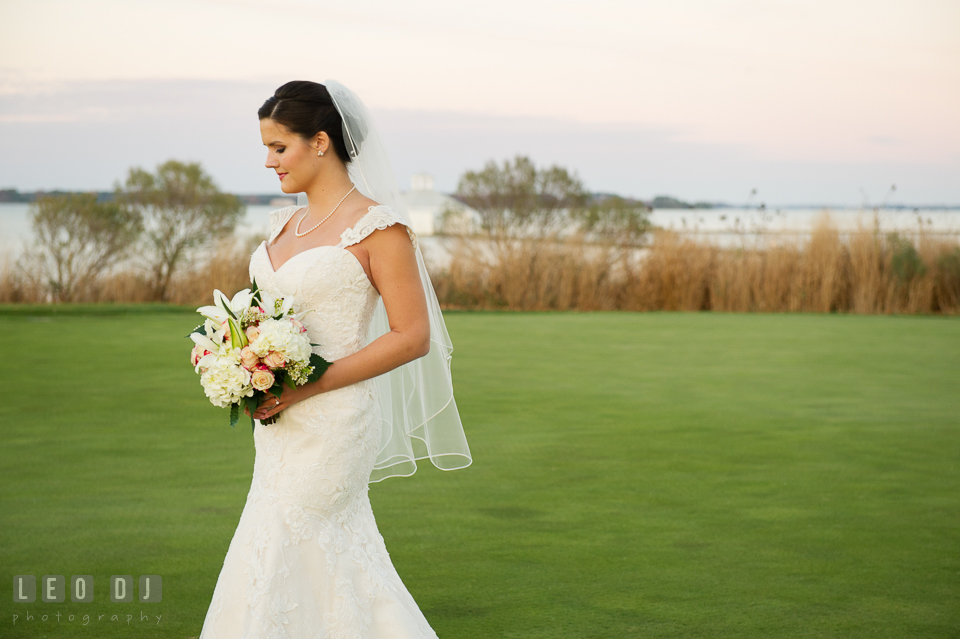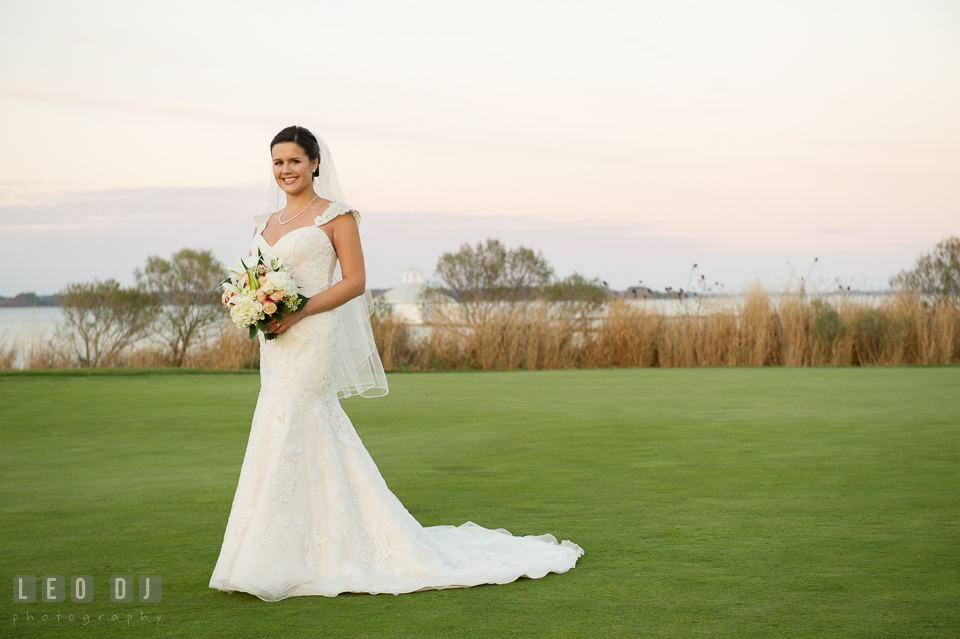 And finally, the wedding ceremony began!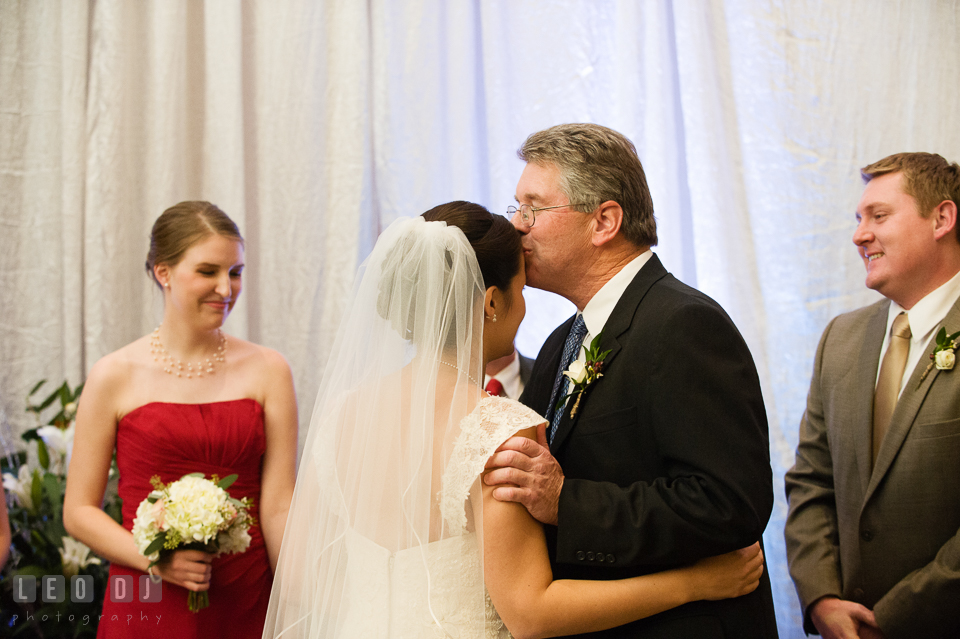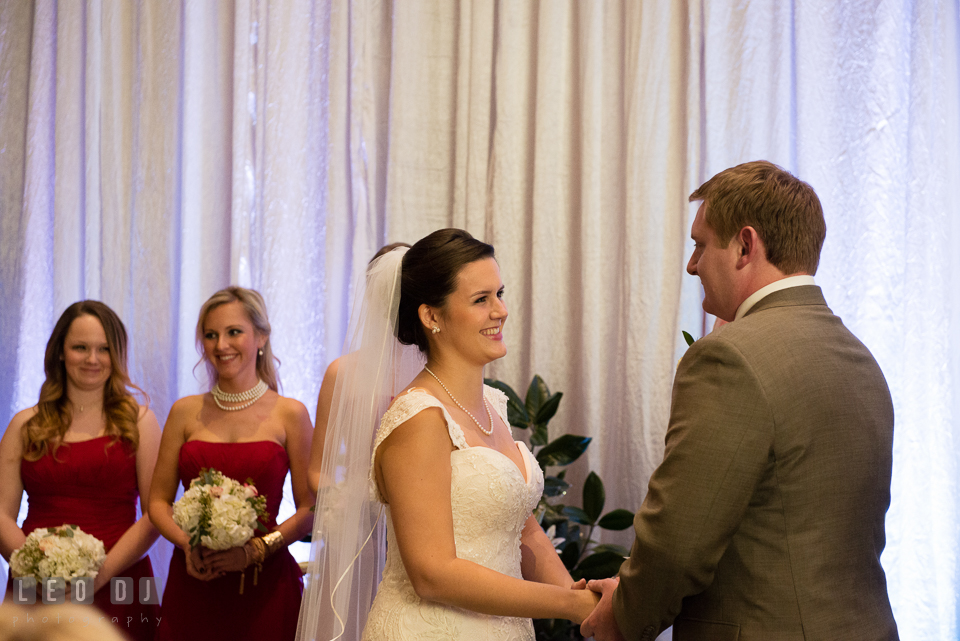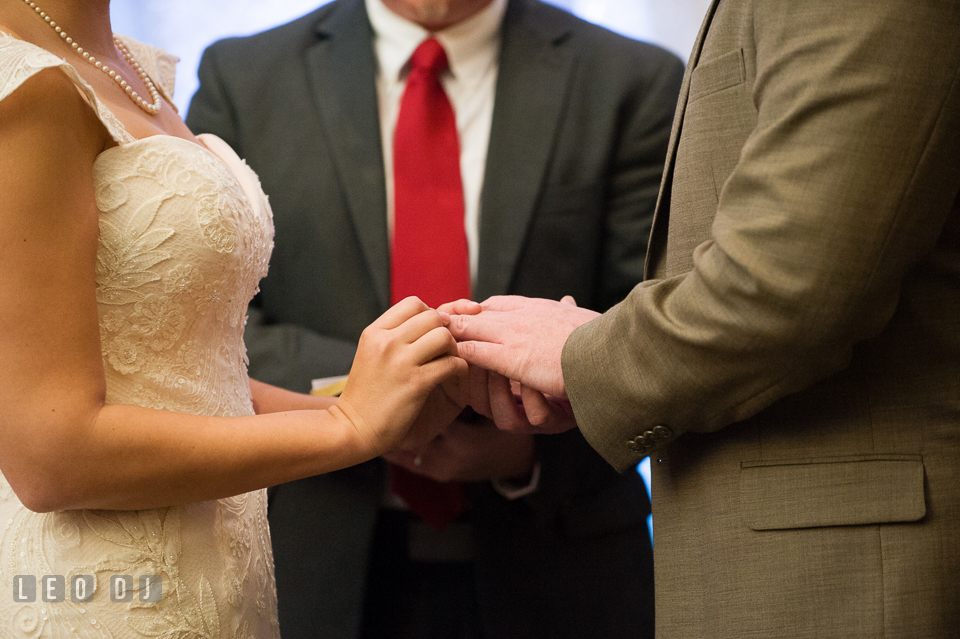 They have tied the knot!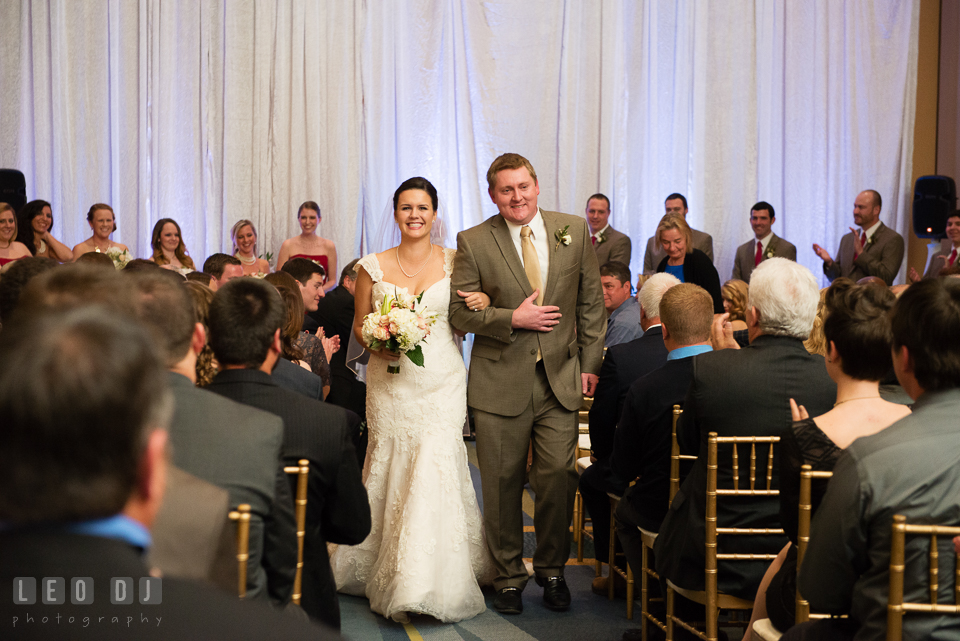 The gorgeous view inside the Choptank Ballroom at the Hyatt Regency Chesapeake Bay.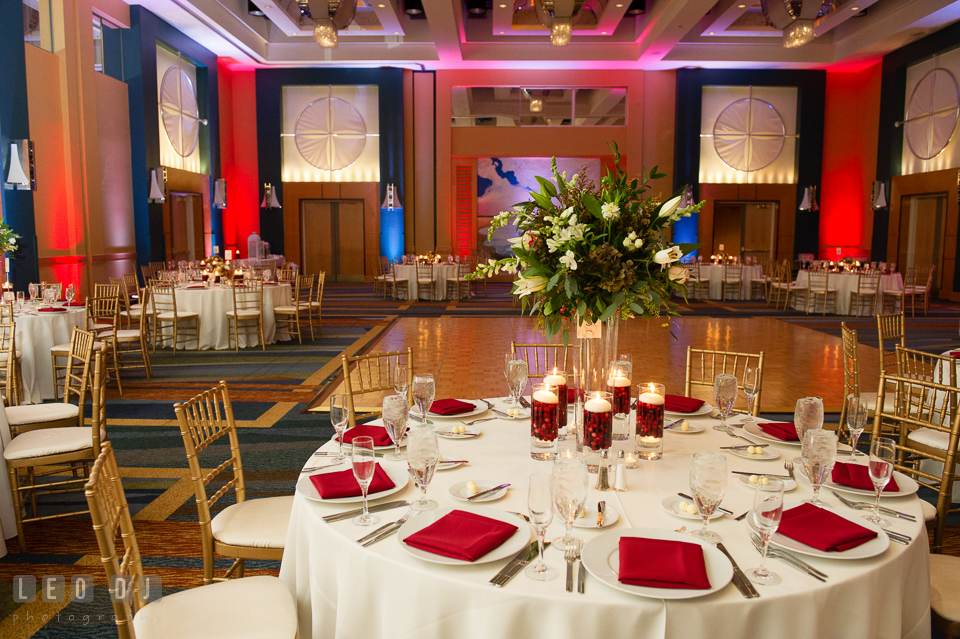 Beautiful decors and table centerpieces assembled by florists April Walter & Jackie Westerfield. The flower arrangements matched the Bride's hand bouquet.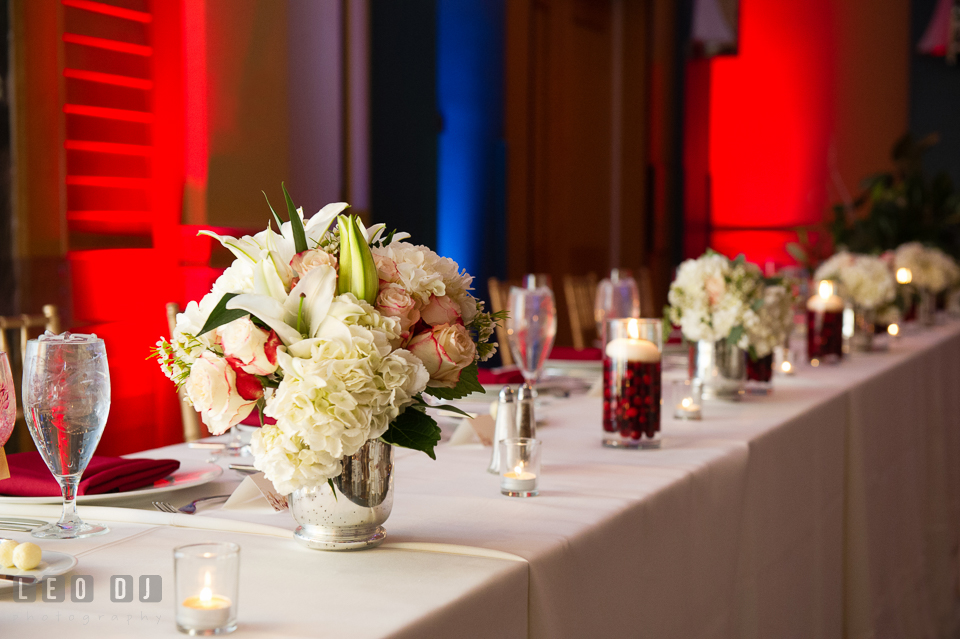 The lovely four tier wedding cake from Bay Country Bakery, still with the matching flower decors all around it.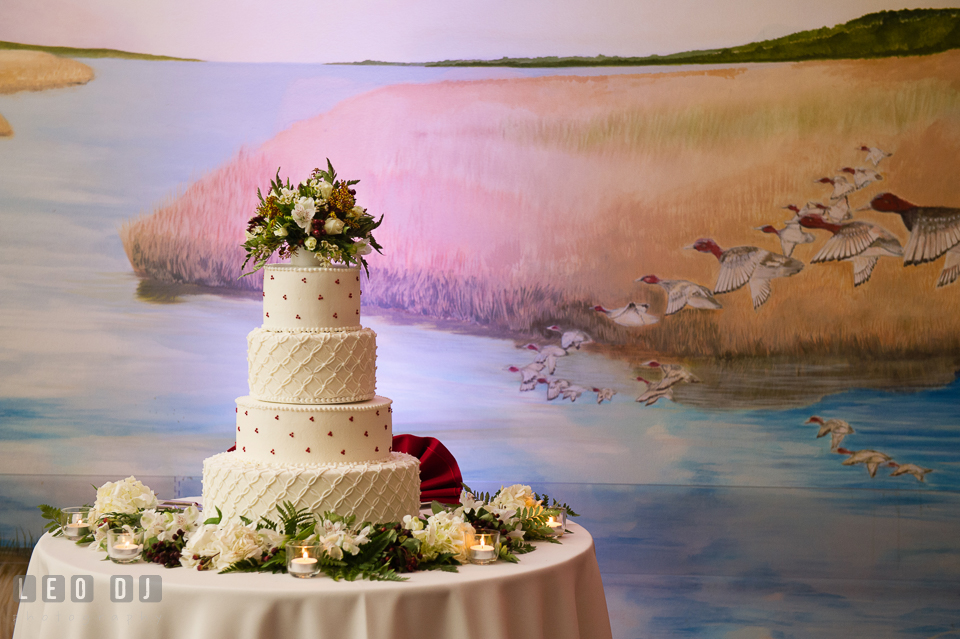 At last Megan and Phil get to do their first dance.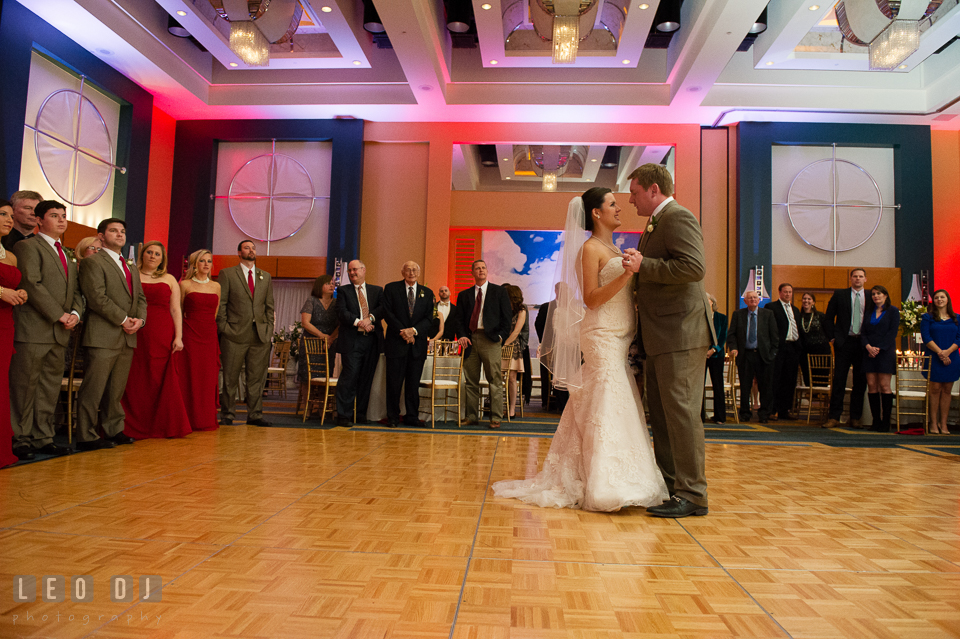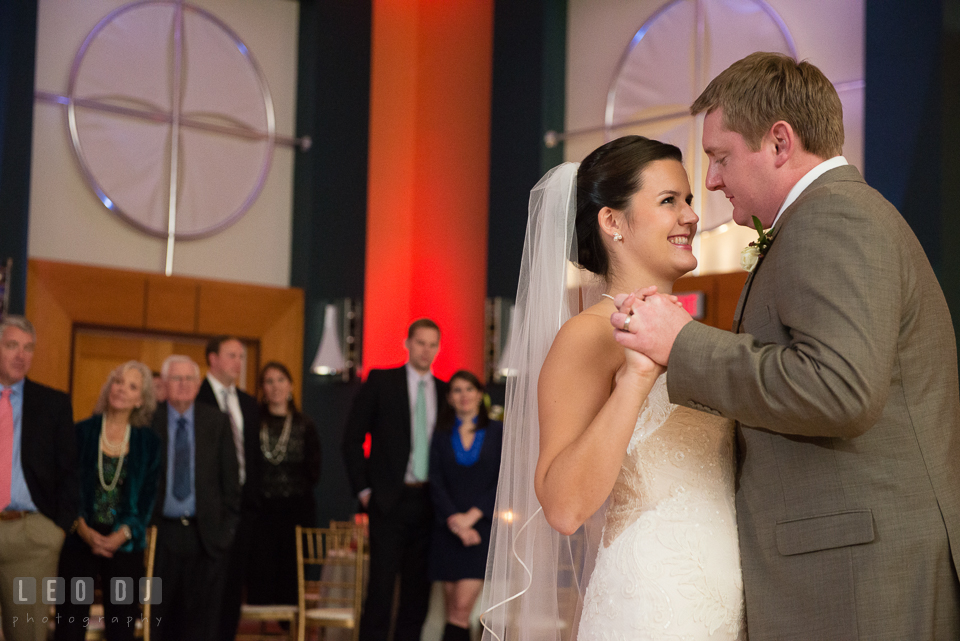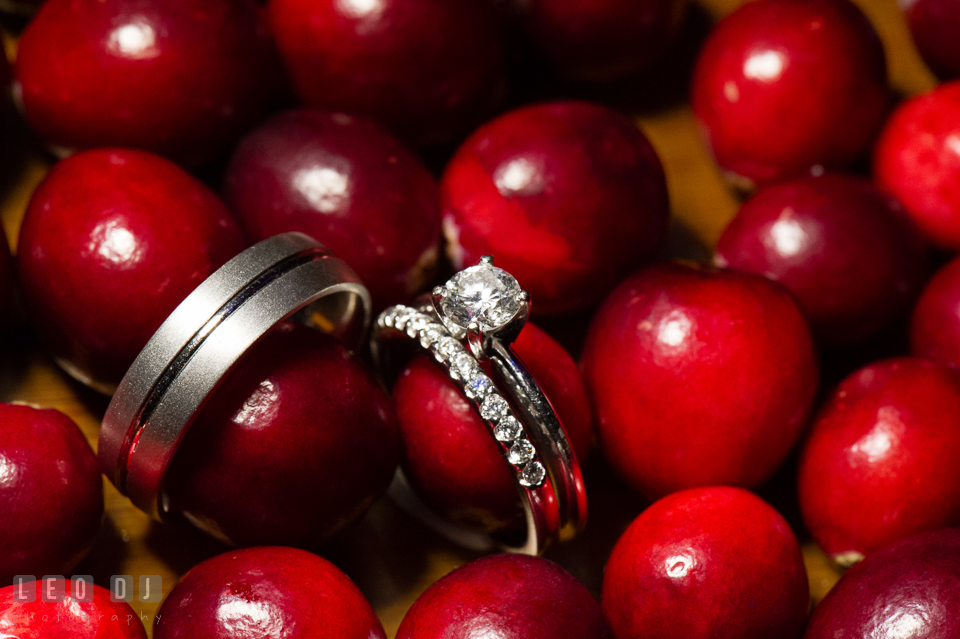 Megan and The Father of the Bride during the father and daughter dance.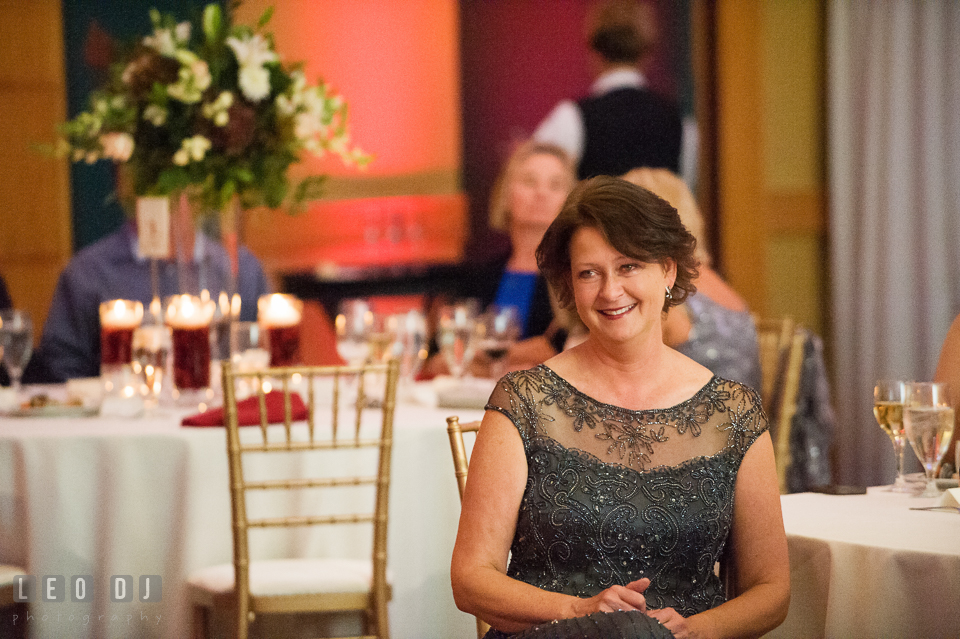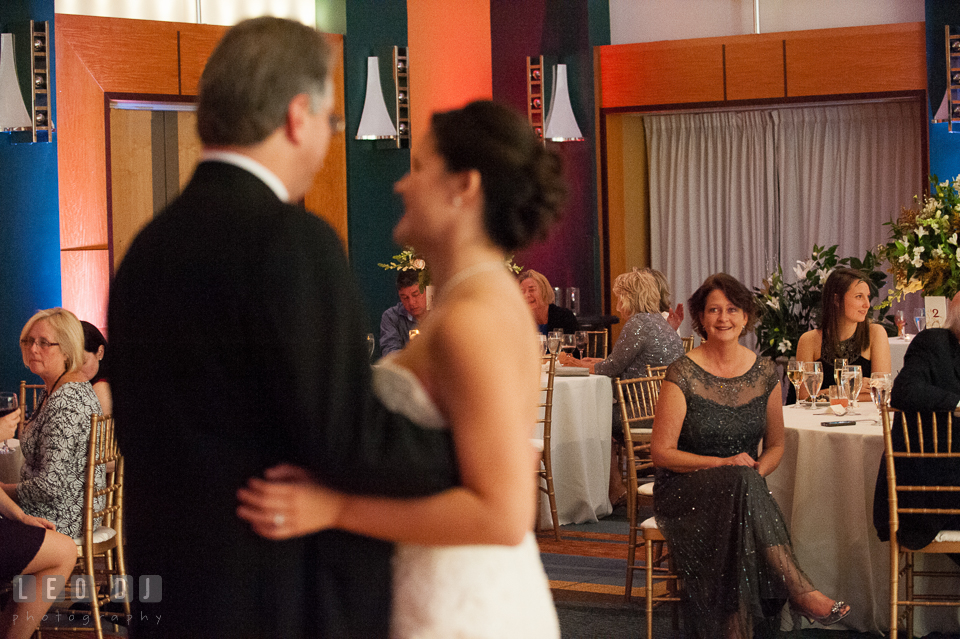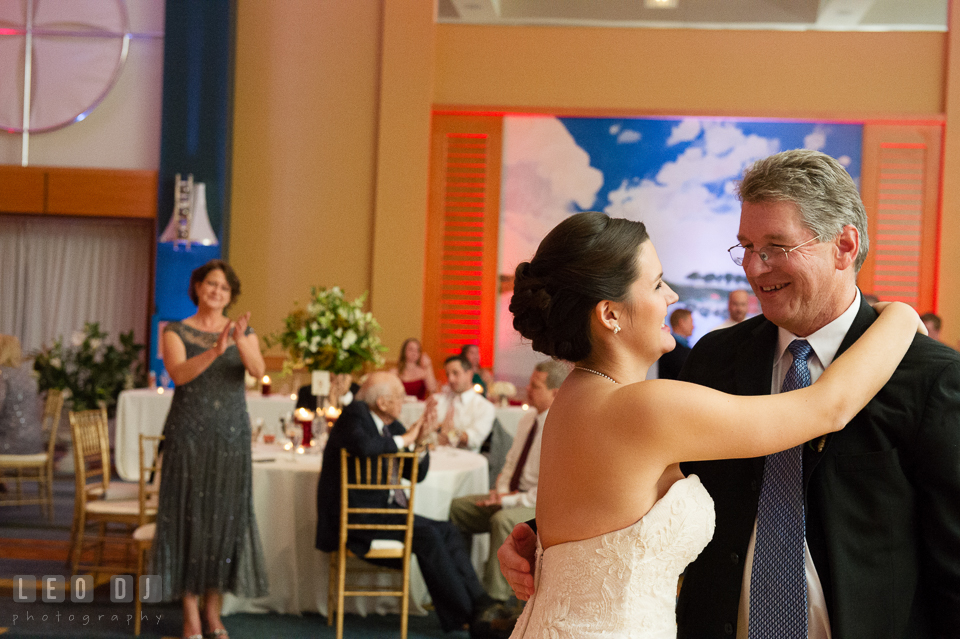 Phil soon continued with the Mother of the Groom and son dance.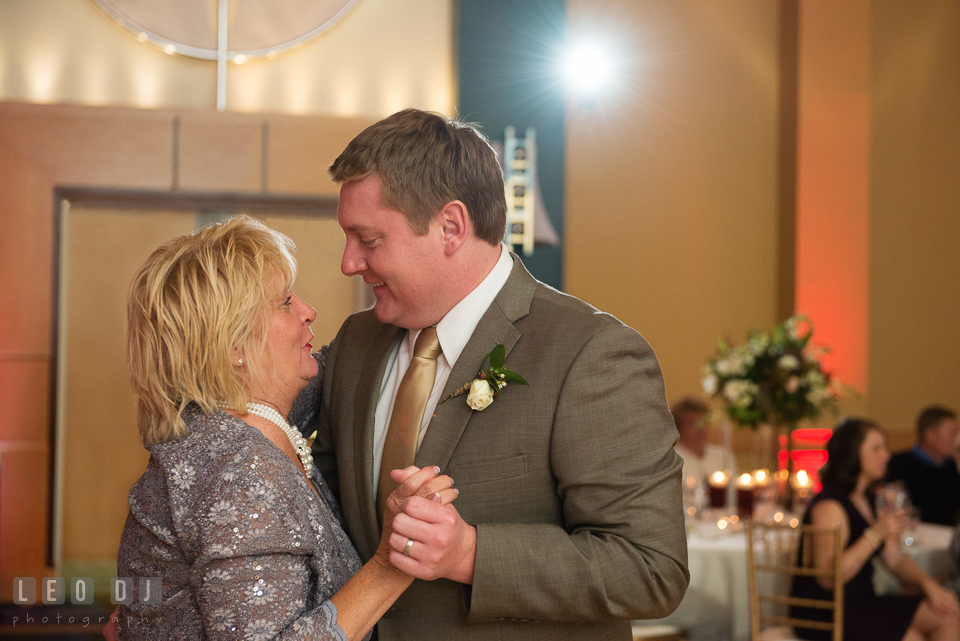 Some of the delicious dessert pastries.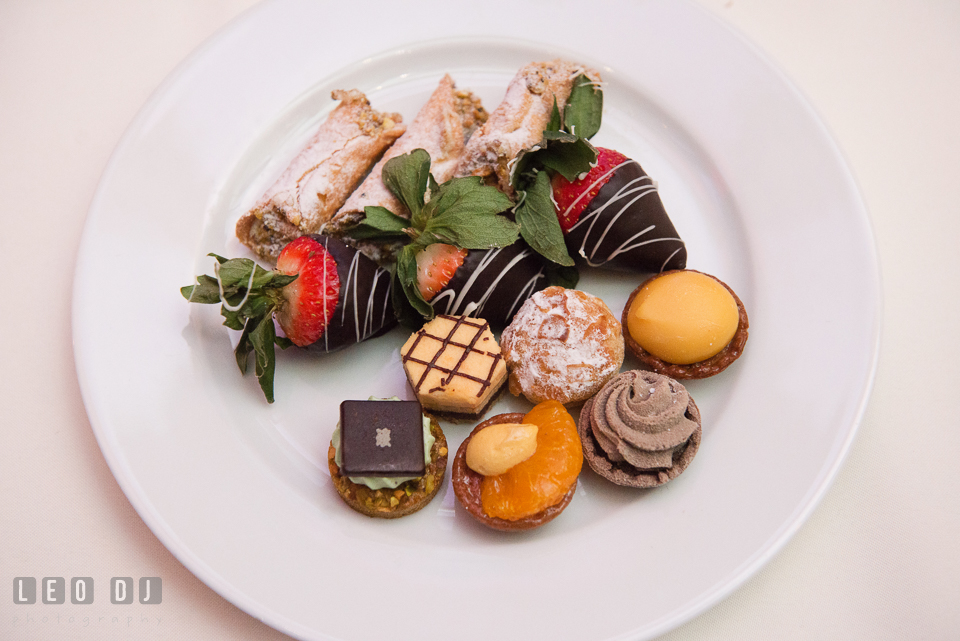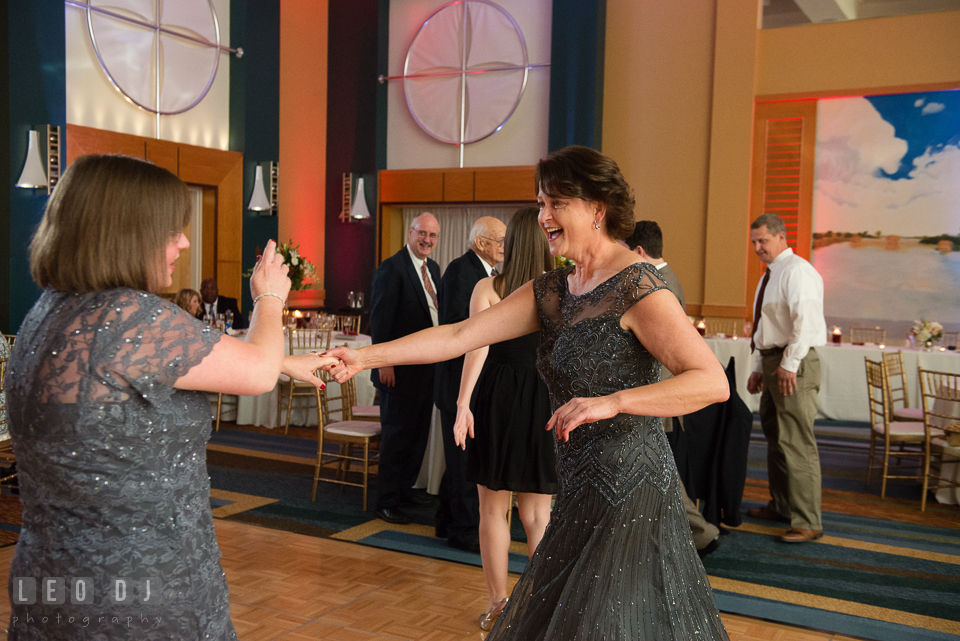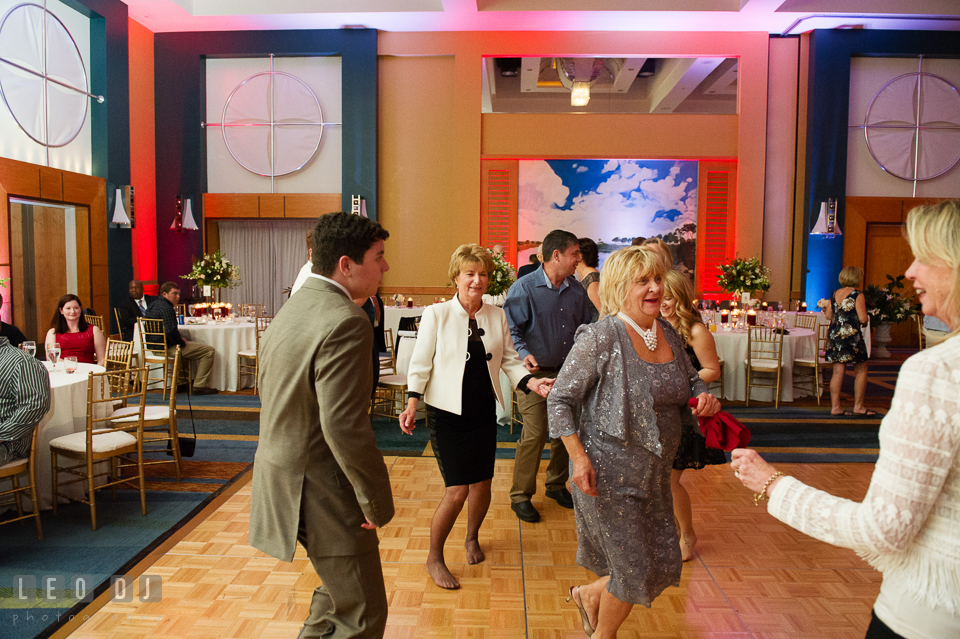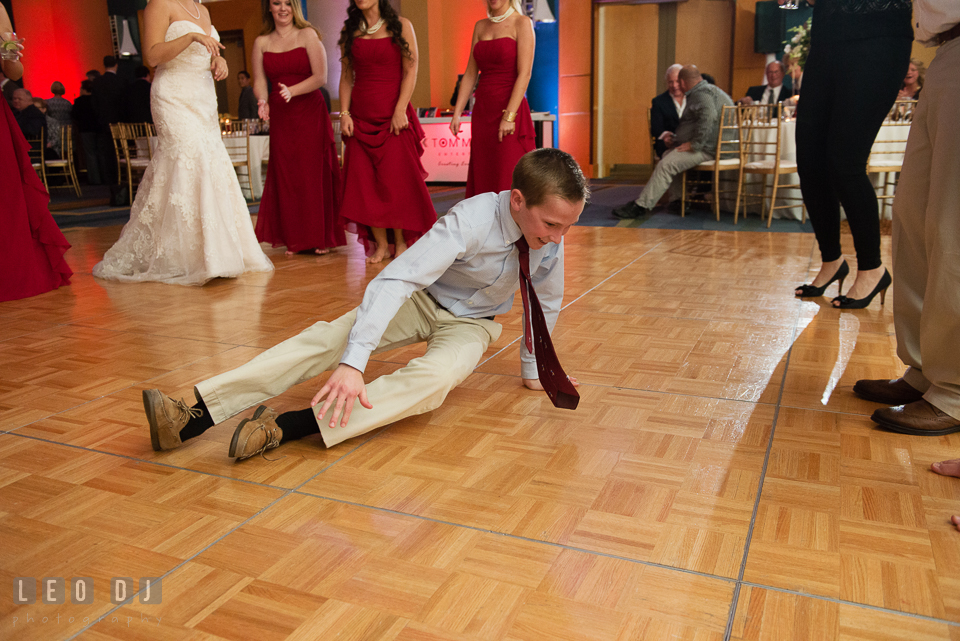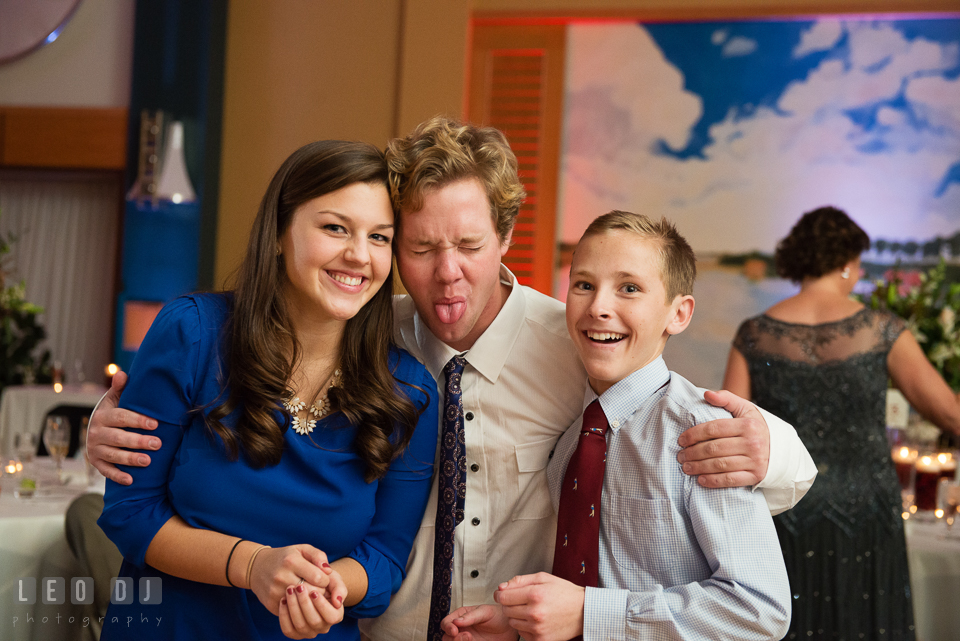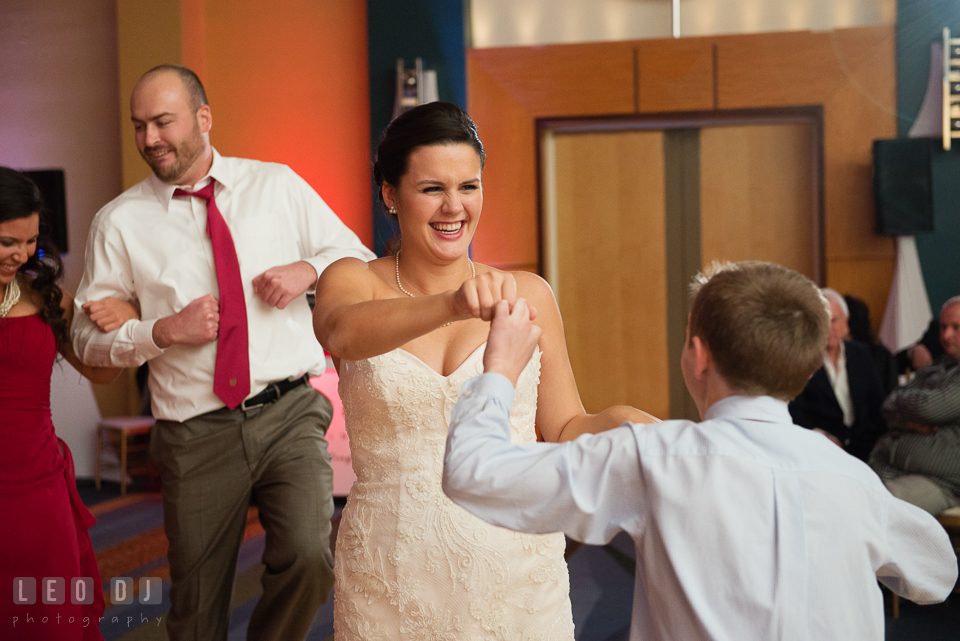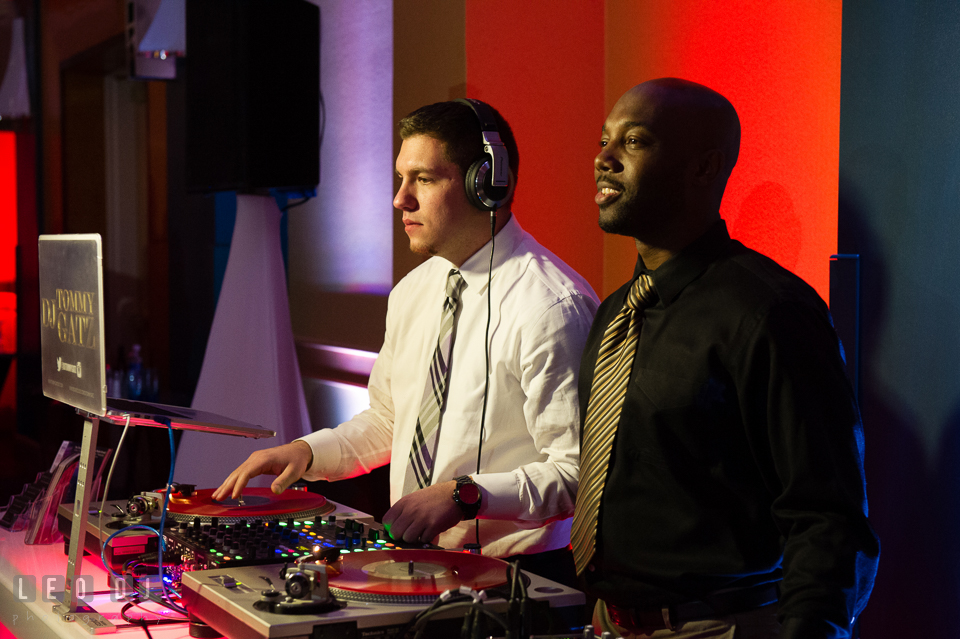 DJ Tommy Gatz mixing the music for the guests to jam, moving almost every single person in the room to dance.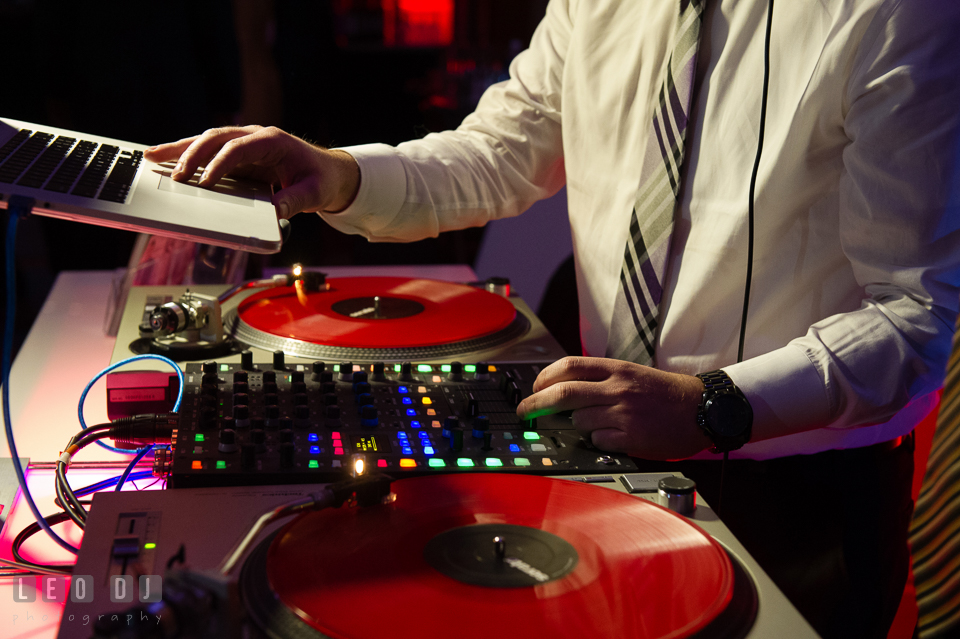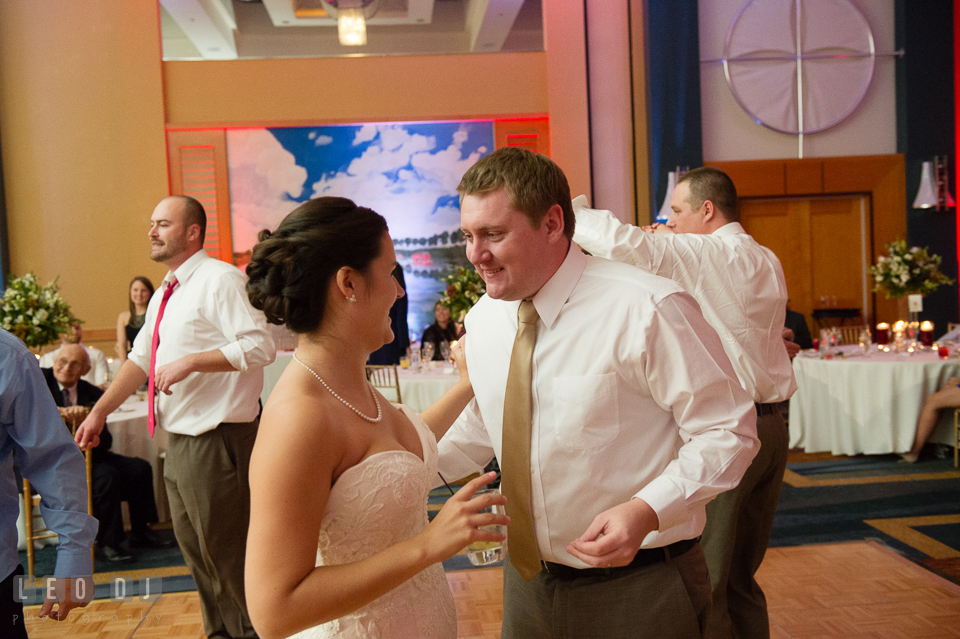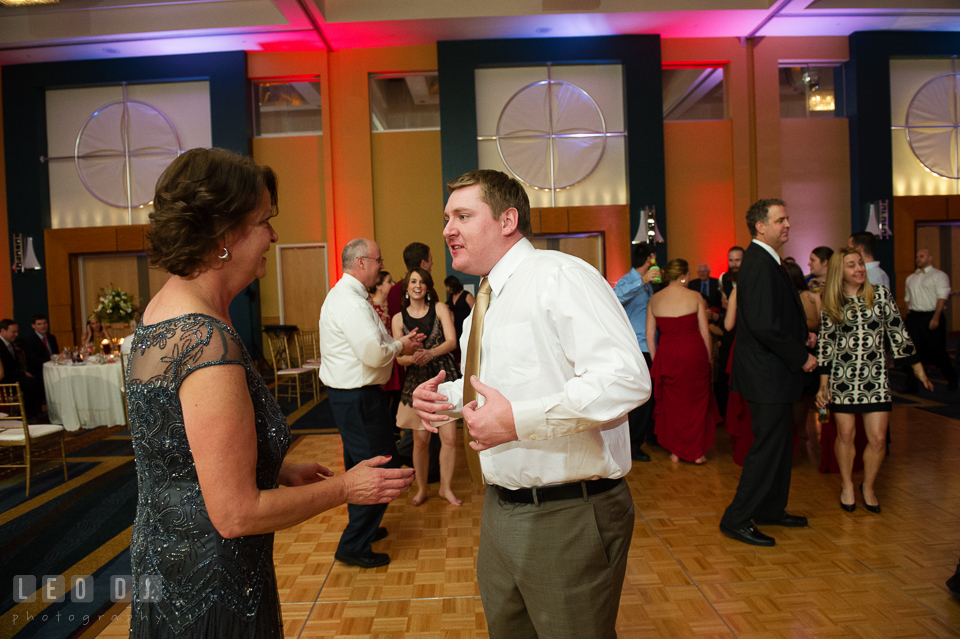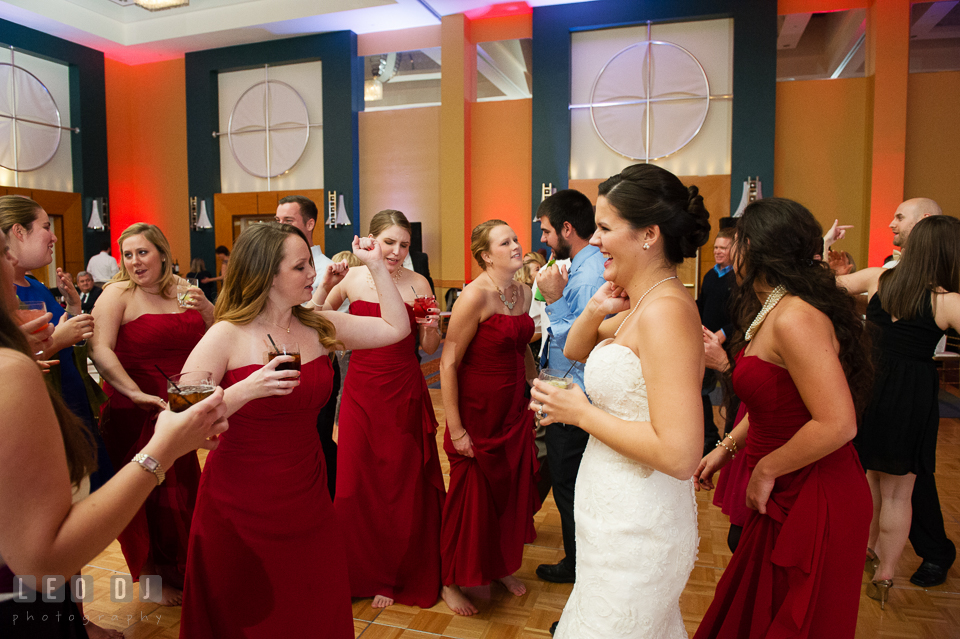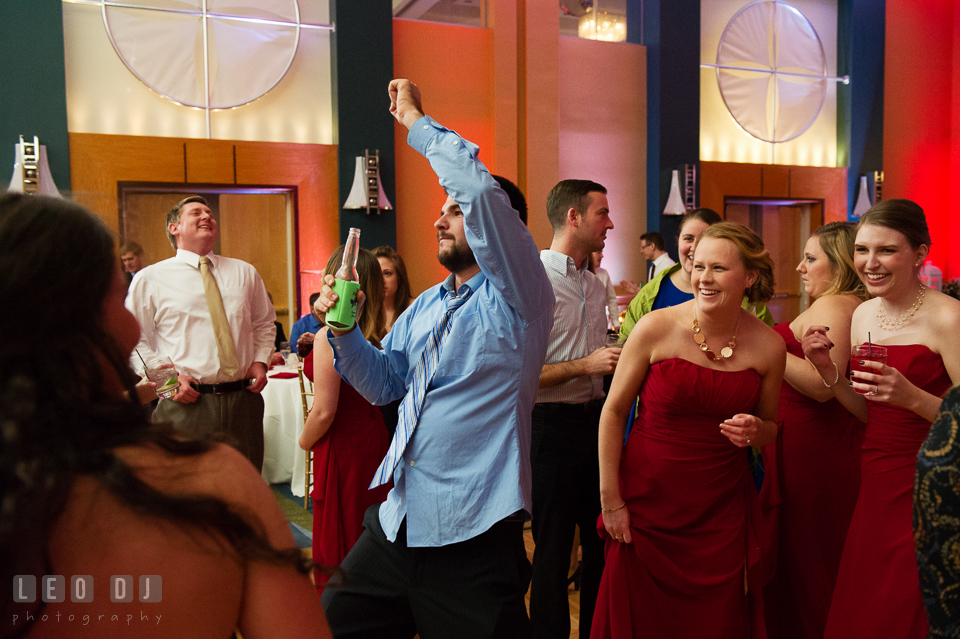 Congratulations Megan and Phil!
May you live happily ever after! 🙂
Leo Dj
—
Vendors
Hotel/Venue/Catering: Hyatt Regency Chesapeake Bay
Coordinator: Amanda Lawson of Hyatt Regency Chesapeake Bay
Officiant: Frank Short
Make up and Hair: Sago Salon & Spa at the Hyatt
Dress: Dryden Dress
Suit:  Jos A Bank
Florist: April Walter & Jackie Westerfield (family)
Decorations: Uplighting by Tommy Gatz Entertainment
Cake: Bay Country Bakery
Place cards/table numbers: Magnet Street