Jorge and Nikole met in 2009 at Fortis College where they worked together for 2 years. After several unfruitful attempts to get Nikole into a date, Jorge organized a skiing trip for the whole office but unbeknownst to Nikole, everyone canceled. Jorge and Nikole were the only persons in attendance. It was Nikole's first time skiing so she was a little nervous and she fell.  Jorge offered to carry her down the slope and at that moment Nikole knew that he was the one. They started dating in early 2010.
Jorge proposed to Nikole on Christmas morning of 2012 in an intimate and romantic moment. He wrapped the ring box in a bigger box to throw her off. She unwrapped one box only to have to unwrap another lovely surprise.
For their wedding, Jorge and Nikole chose 2941 Restaurant because of the exquisite cuisine and services, and the ambiance of waterfalls reminded them of Costa Rica where they were going to honeymoon.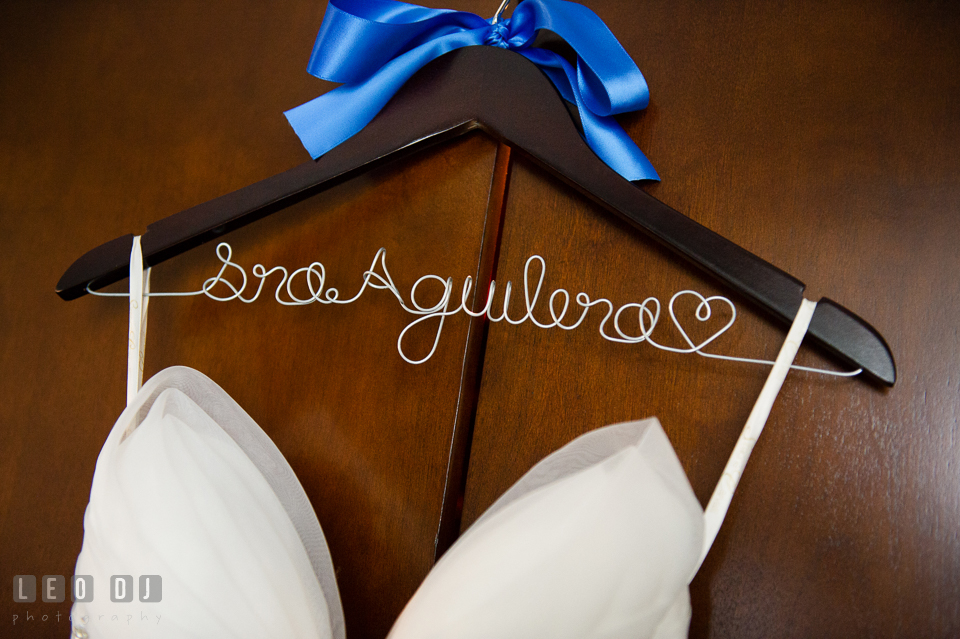 The stunning wedding dress with simple but beautiful details by Simone Carvalli from Jeanette's Bridal.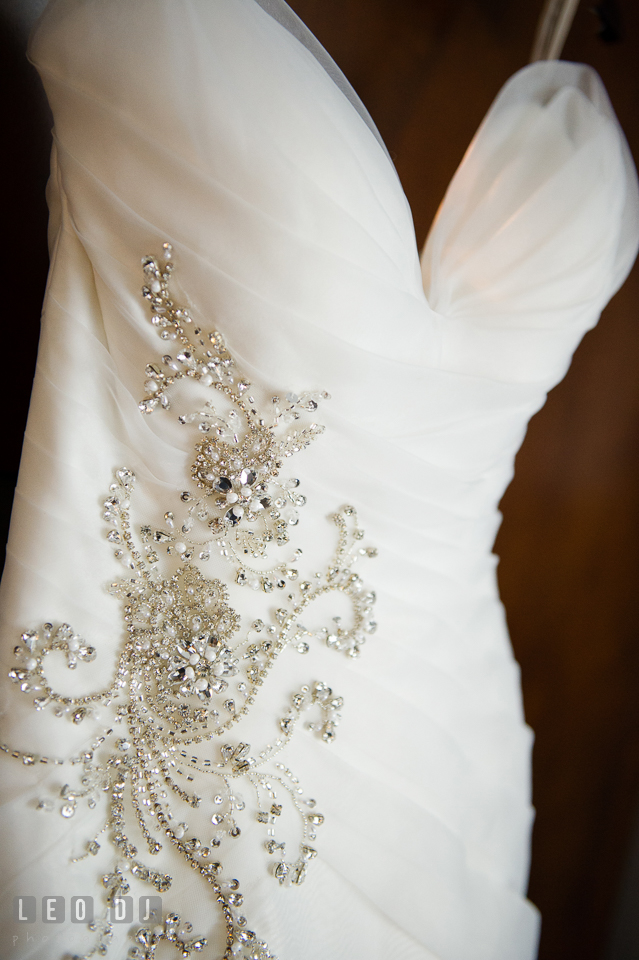 Lovely shoes and heart-shaped purse decorated with beads to match the gown.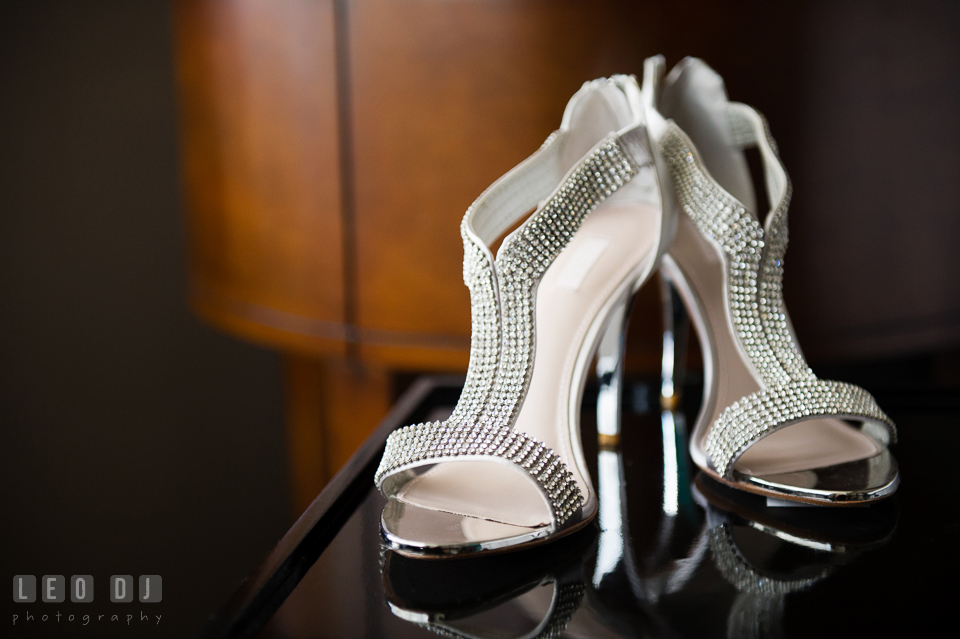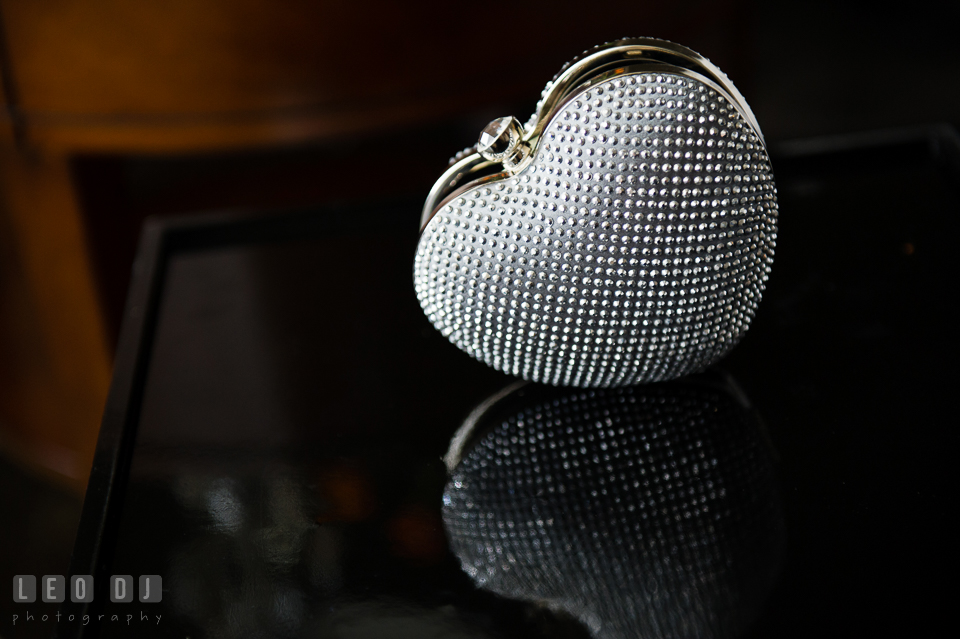 Nikole wore this beautiful marquise cut diamond ring!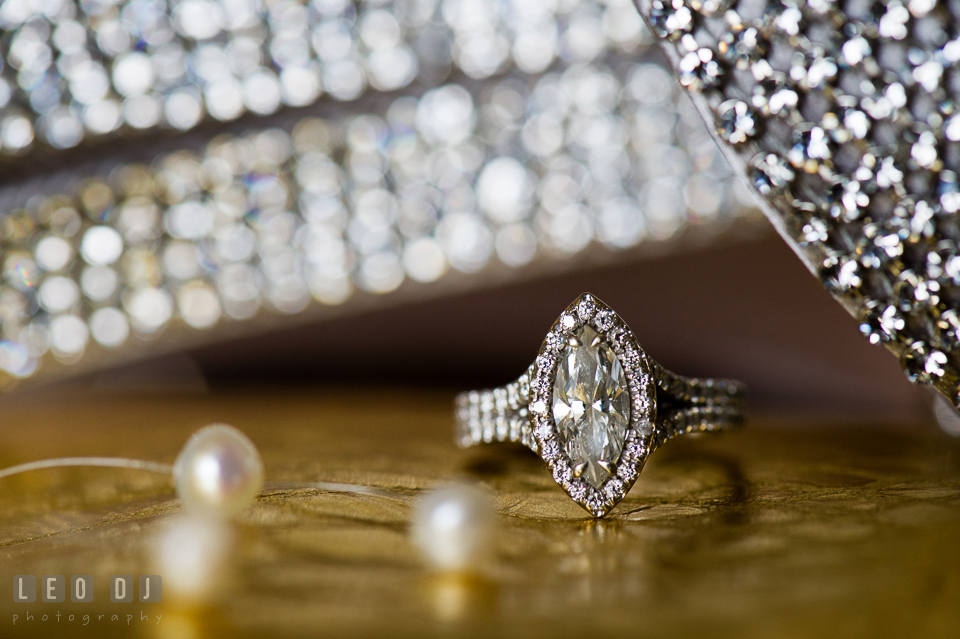 A helping hand to assist the Groom.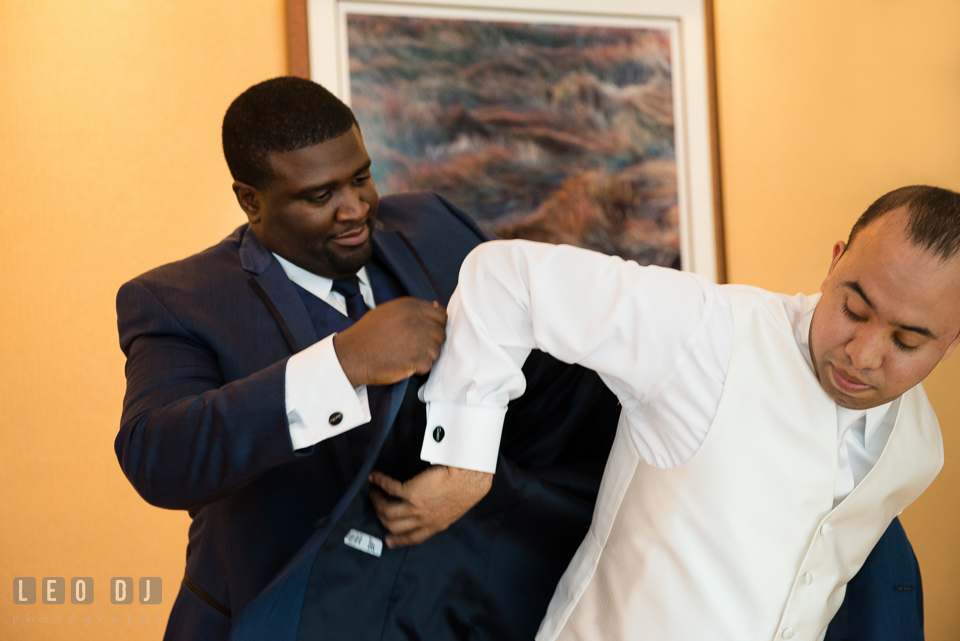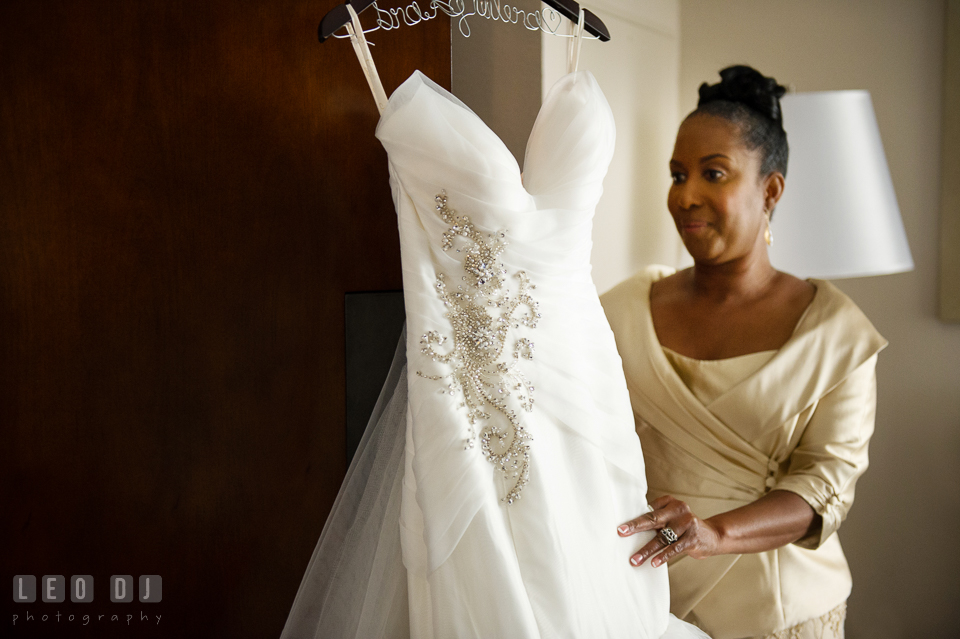 Blooms of peonies adorned with striped ribbon and buttons for the Bride's flower bouquet, from florist Highway to Hill.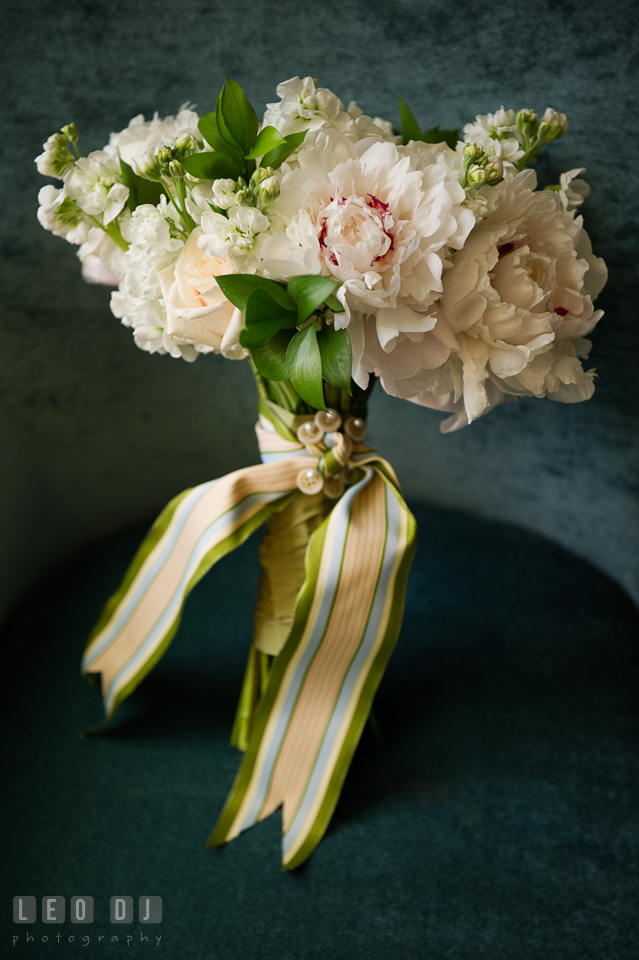 Something old, something truly treasured. Buttons taken from Nikole's father's shirt adorned the Bride's hand bouquet, a sweet memento to her late father who passed away in 2006, a memory she held on to remember her father who loved to dress up.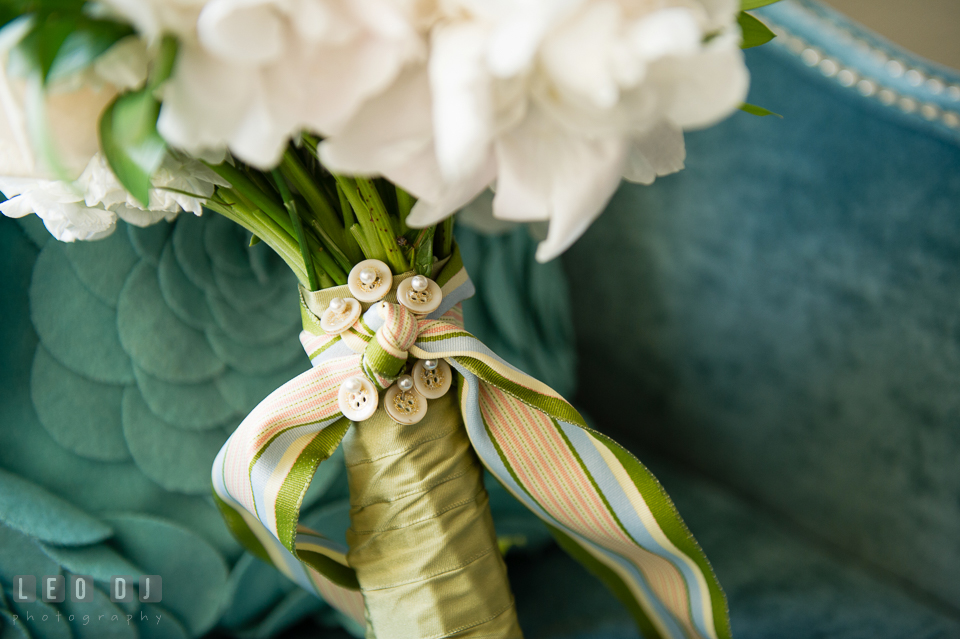 The Groom with his Best Man and Groomsmen.
The Bride with her Maid of Honor and Bridesmaids.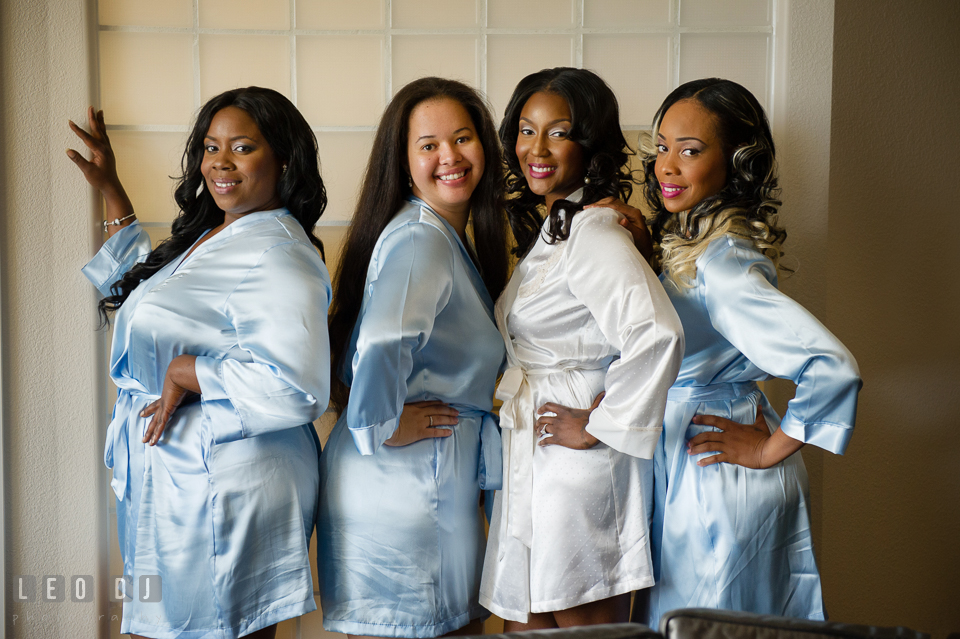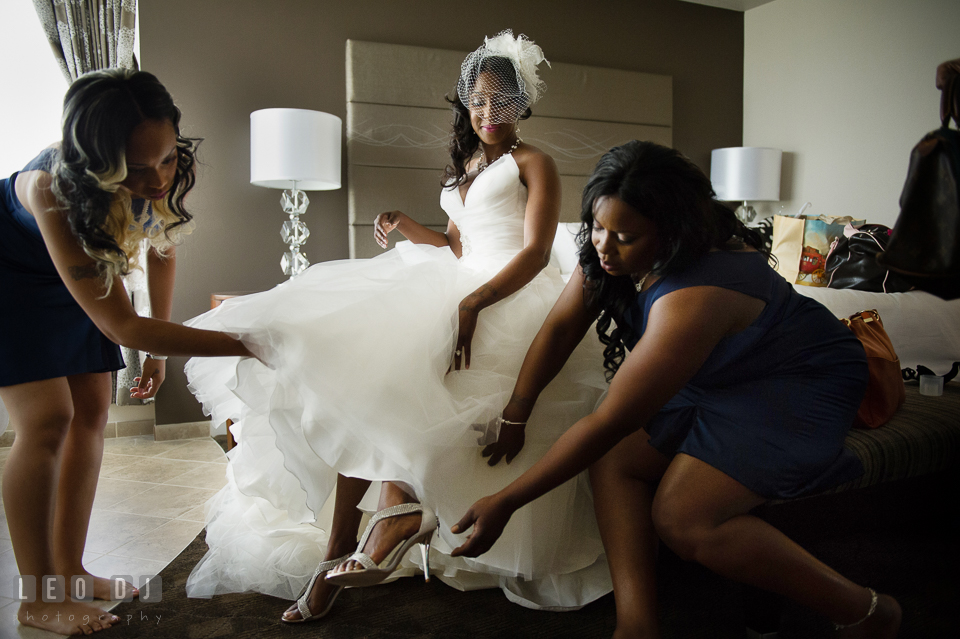 The ceremony was accompanied with beautiful tunes by guitarists Duo Caliente from Bialek's Music.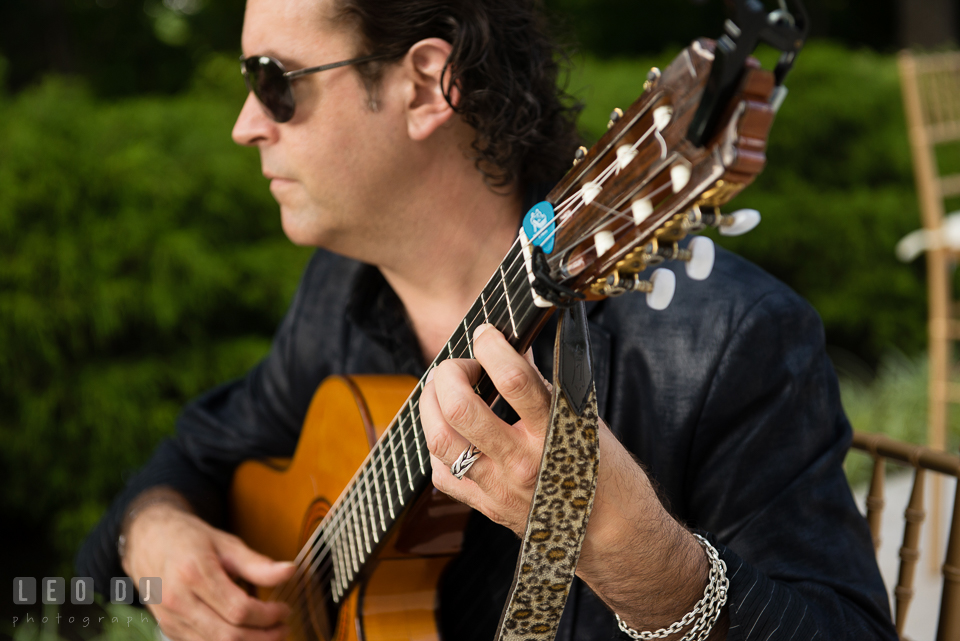 The Uncle of the Bride was happy and excited to finally see the Bride appeared.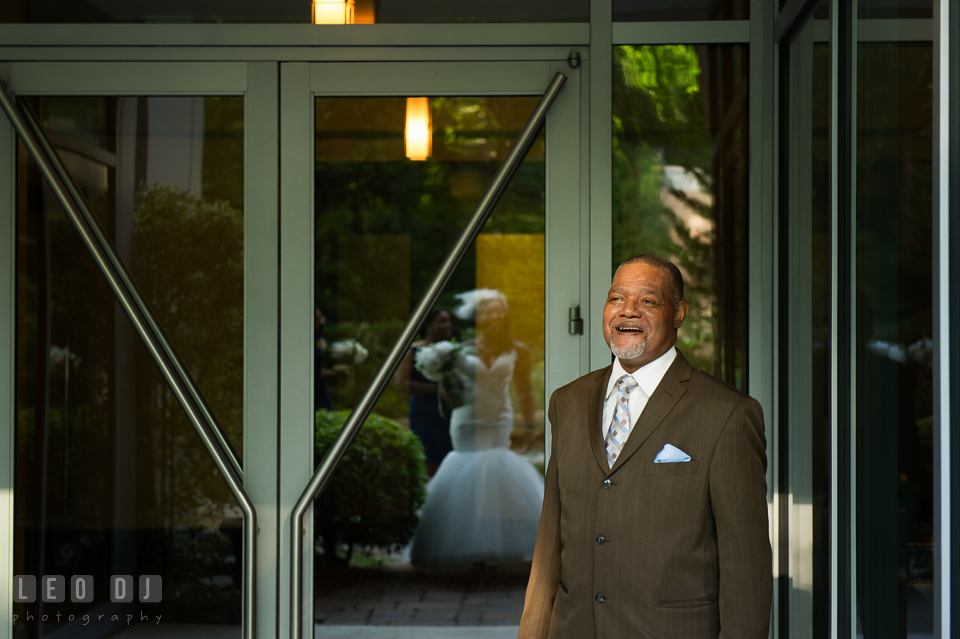 The Groom, Jorge, was elated to see Nikole for the first time in her beautiful wedding dress walking down the aisle escorted by her uncle.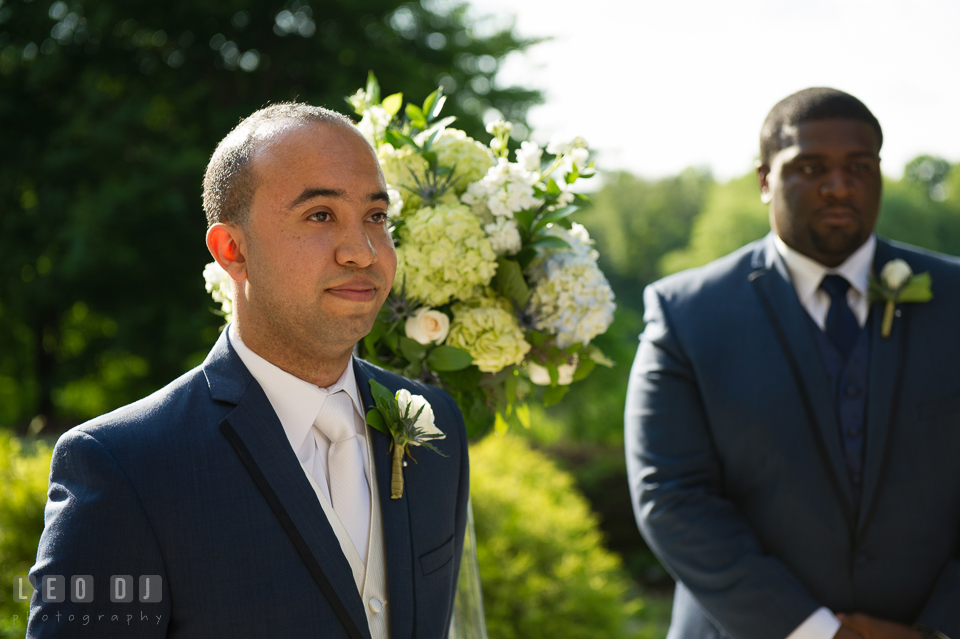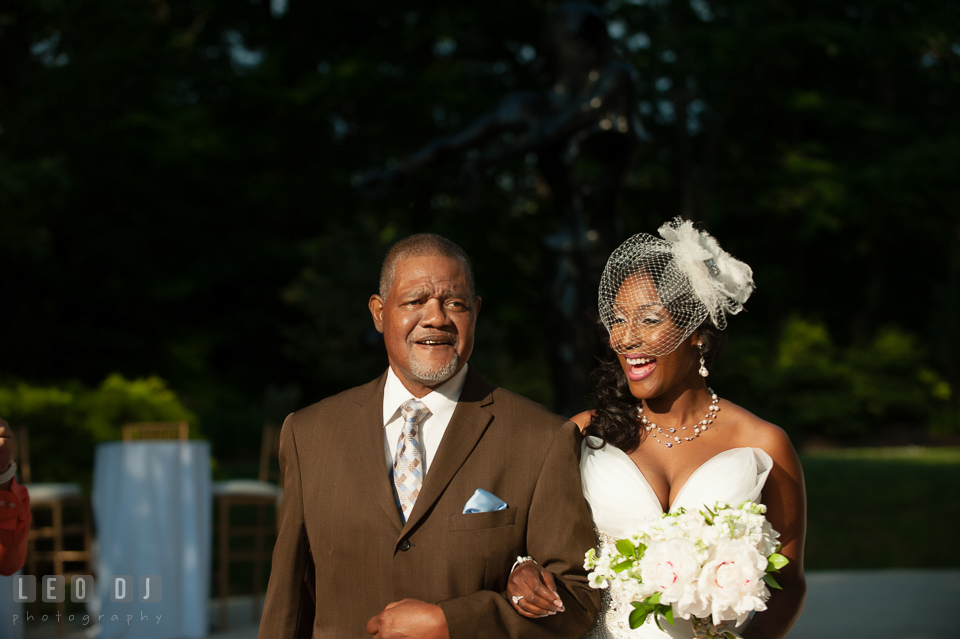 The Bride and Groom passing Arras de Boda.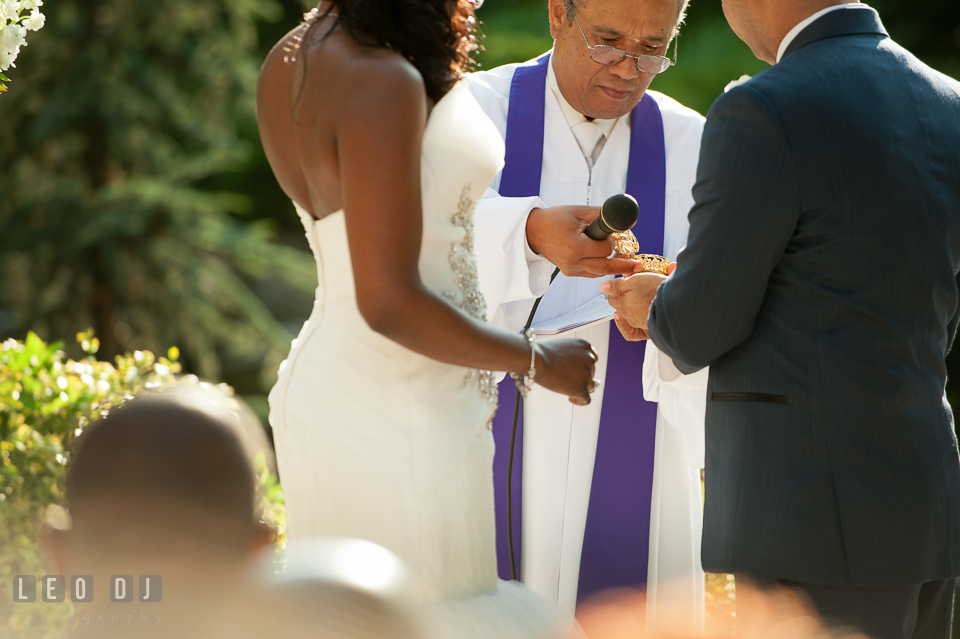 Both Jorge and Nikole were all smiles during the wedding ceremony.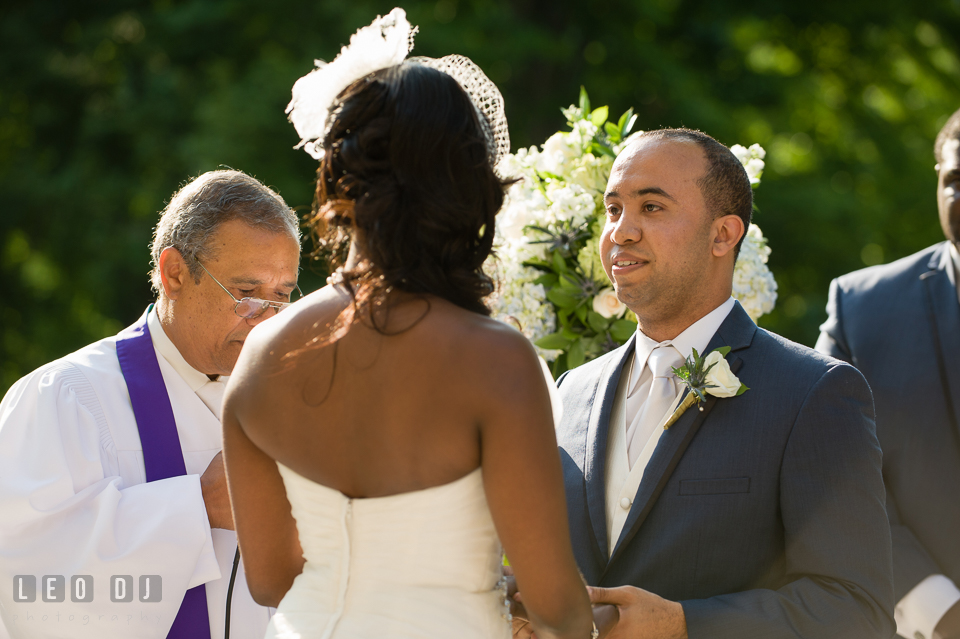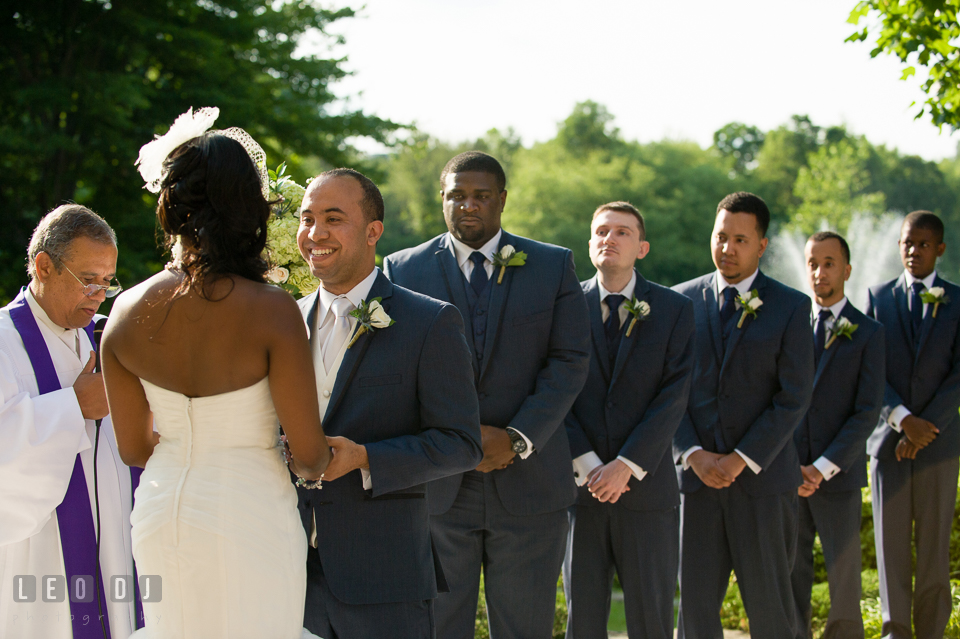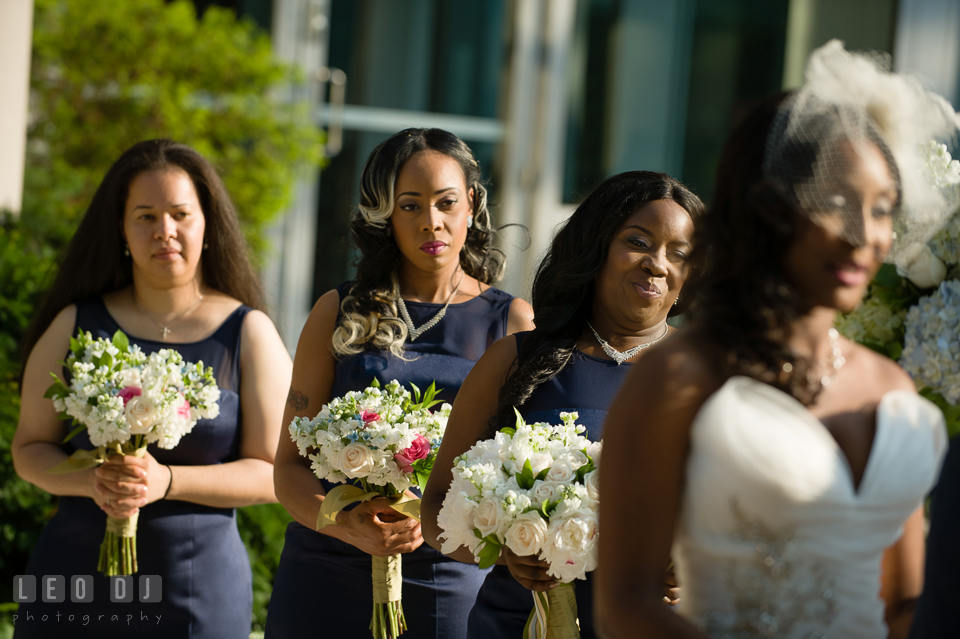 Nikole proudly showed of El Cofre, the treasure box containing Arras de Boda from Jorge.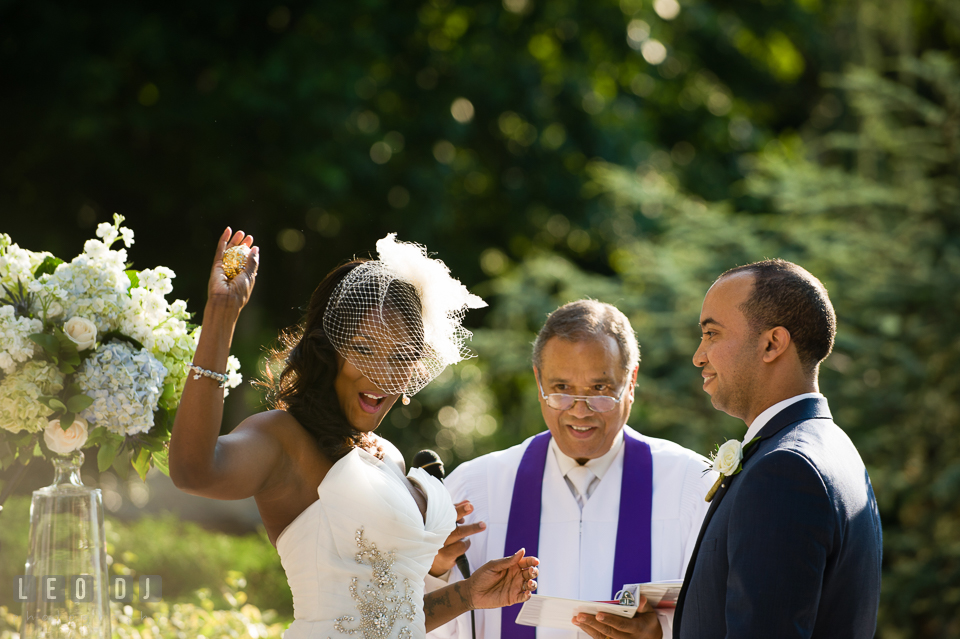 And he may kissed the Bride.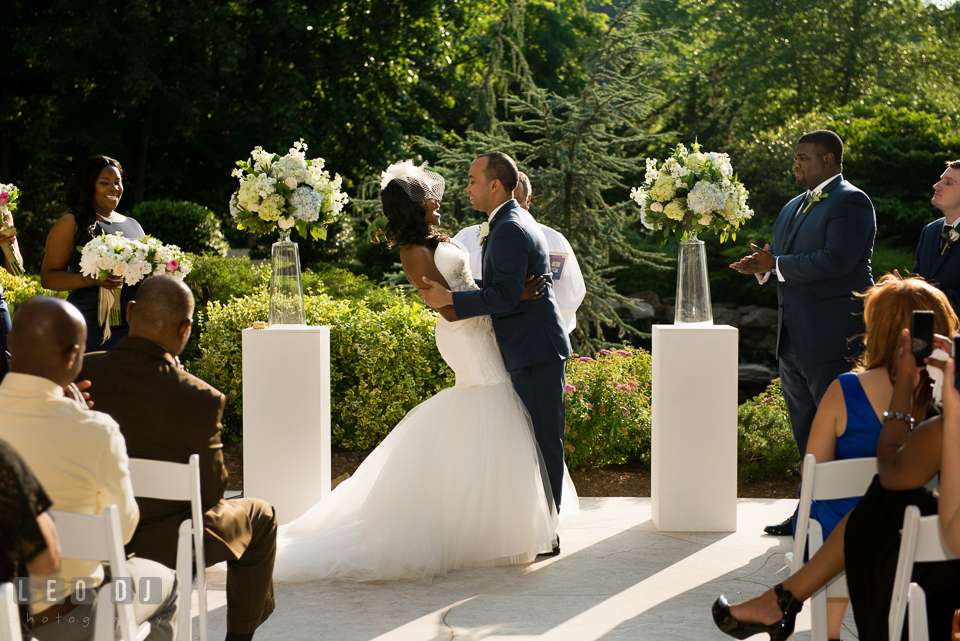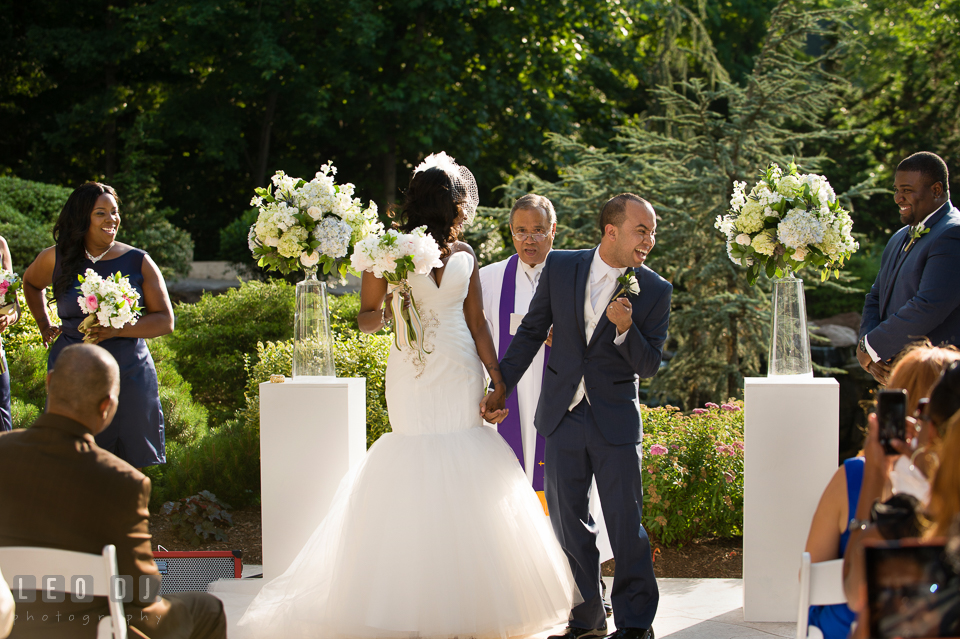 Platters of delicious hors d'oeuvres from 2941 Restaurant.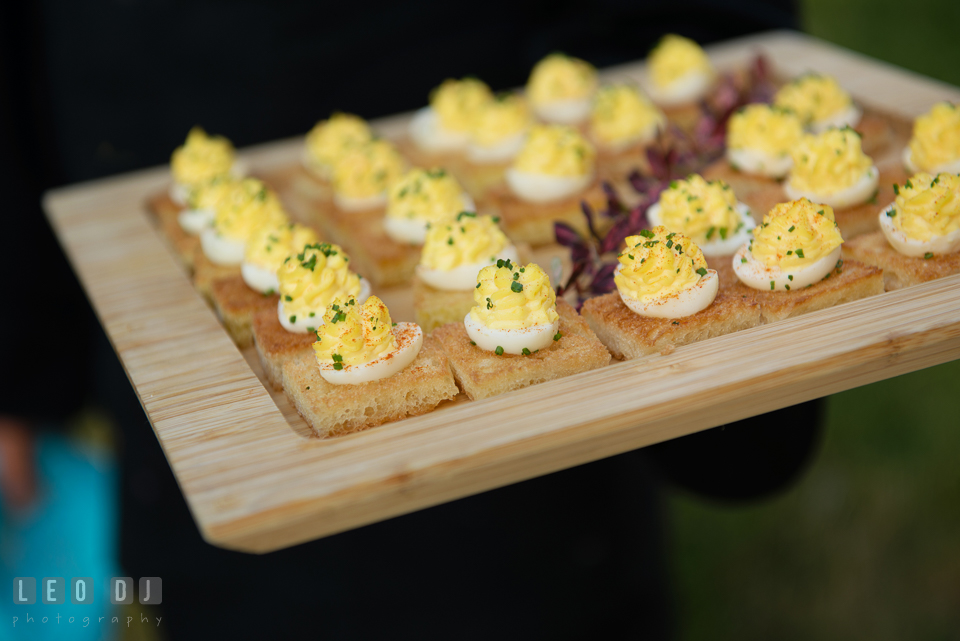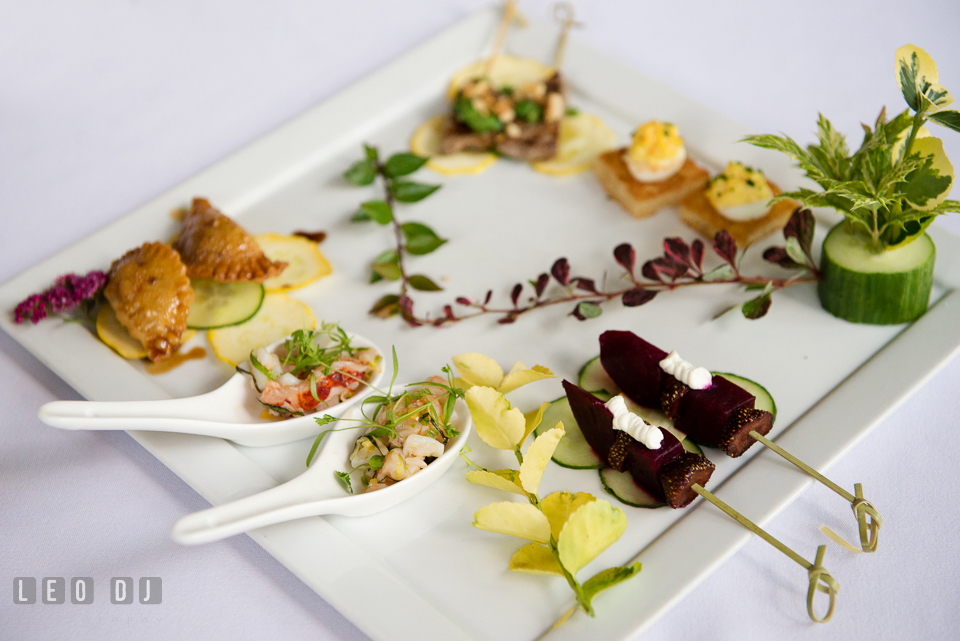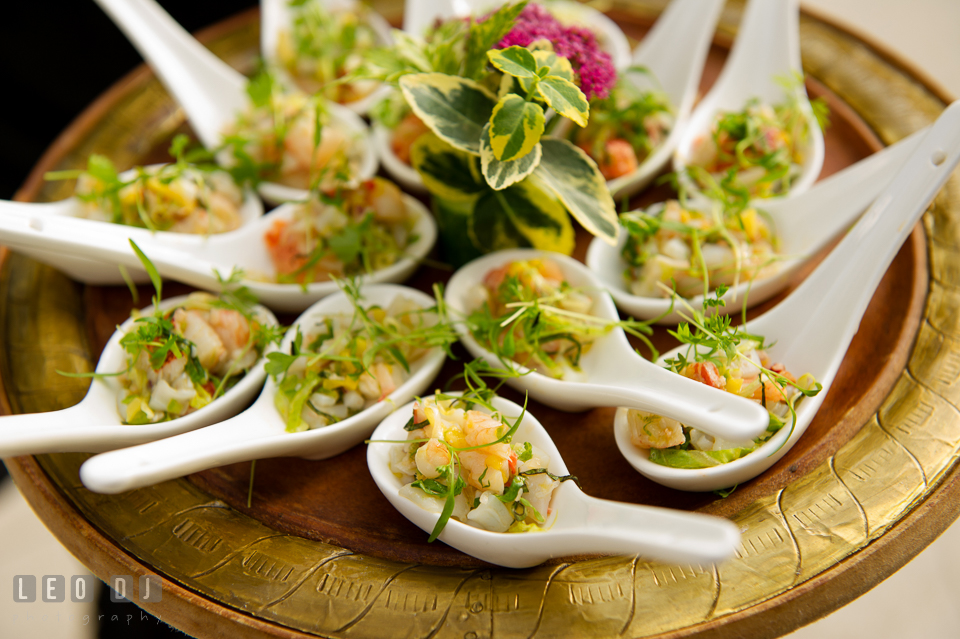 Here's the entire wedding party of Jorge and Nikole!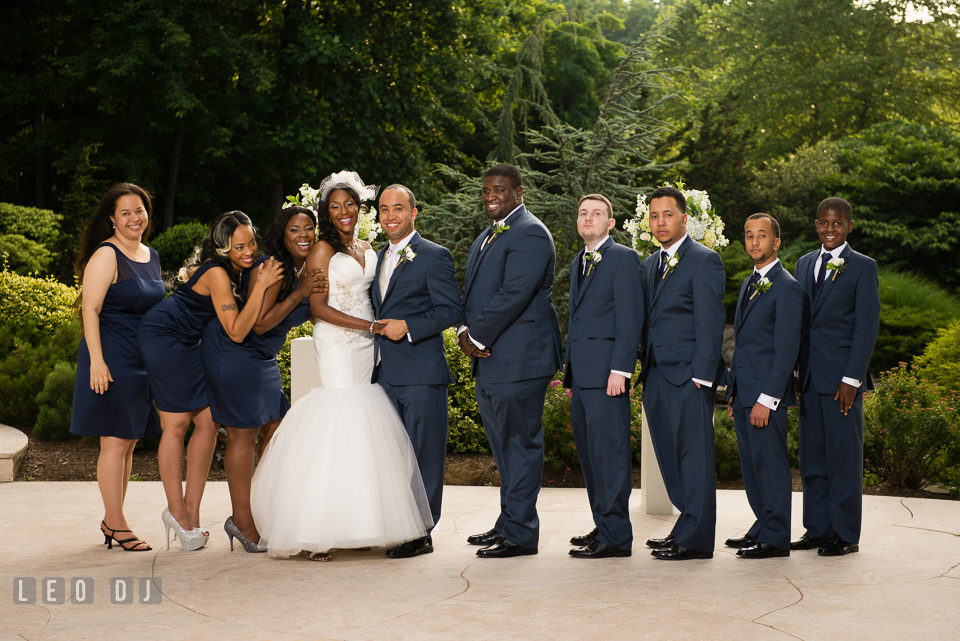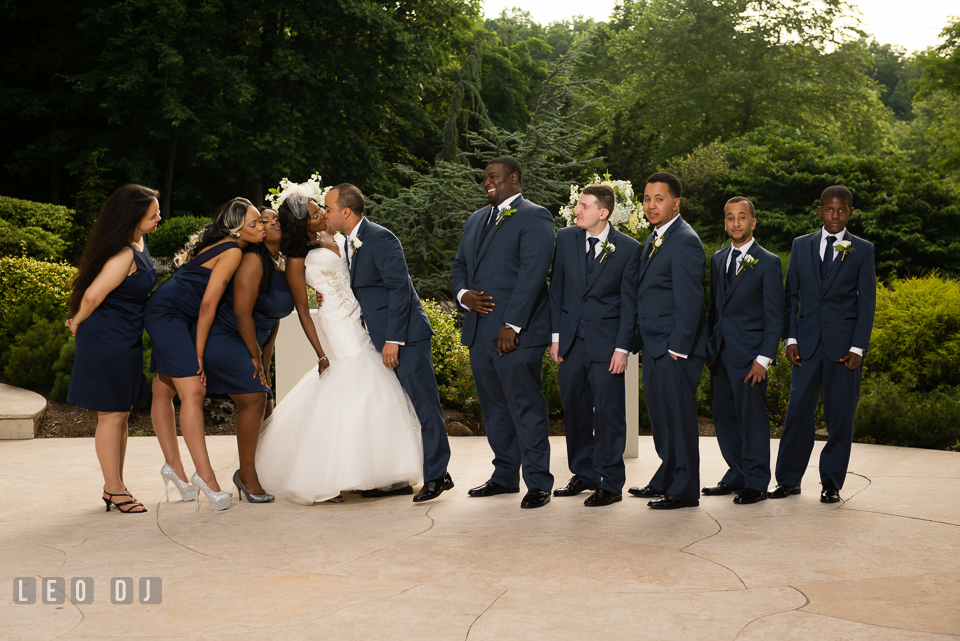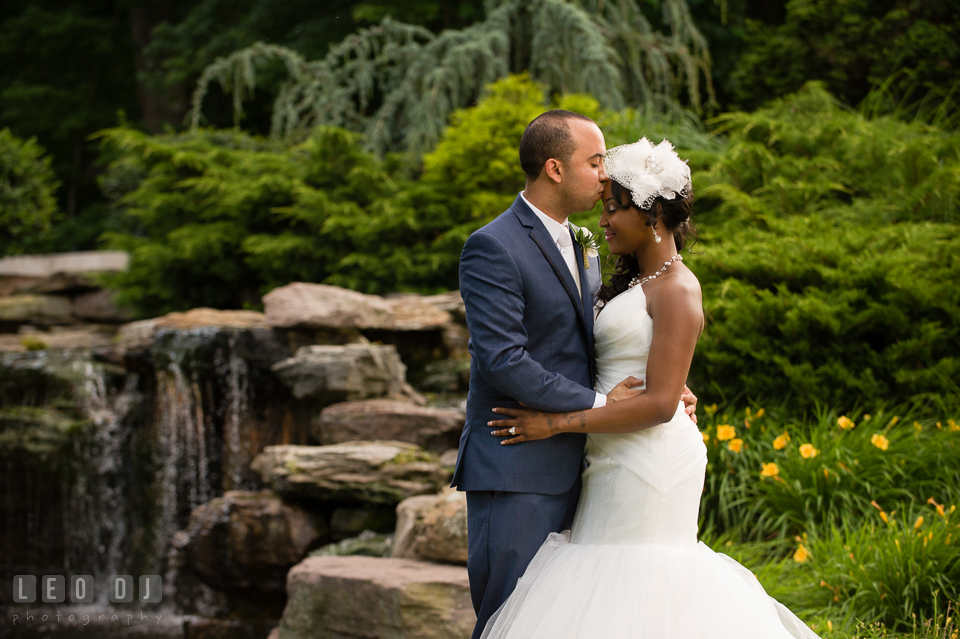 Then finally after the ceremony, the receptions starts with the first dance of the Bride and Groom. 🙂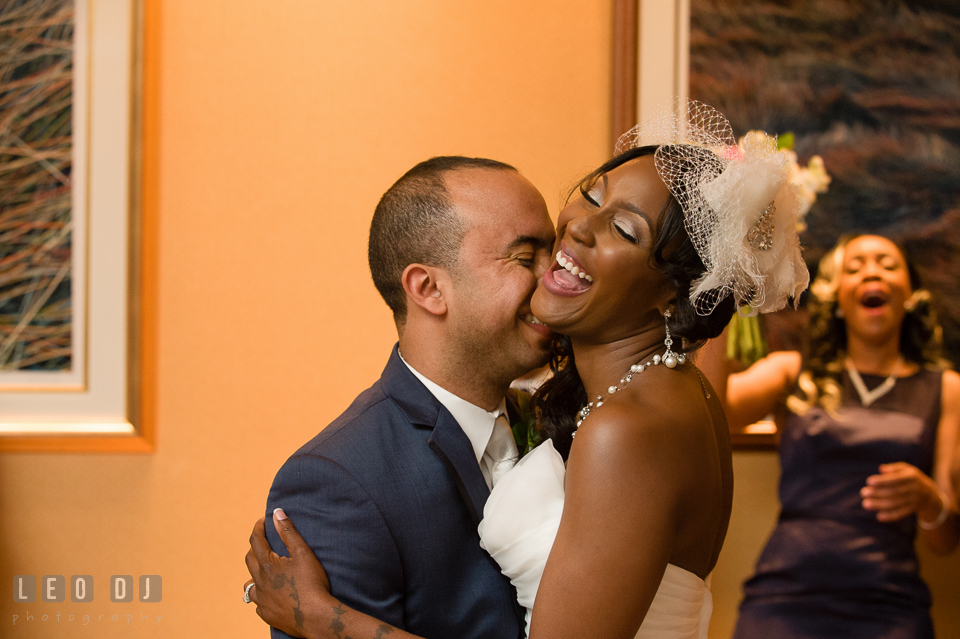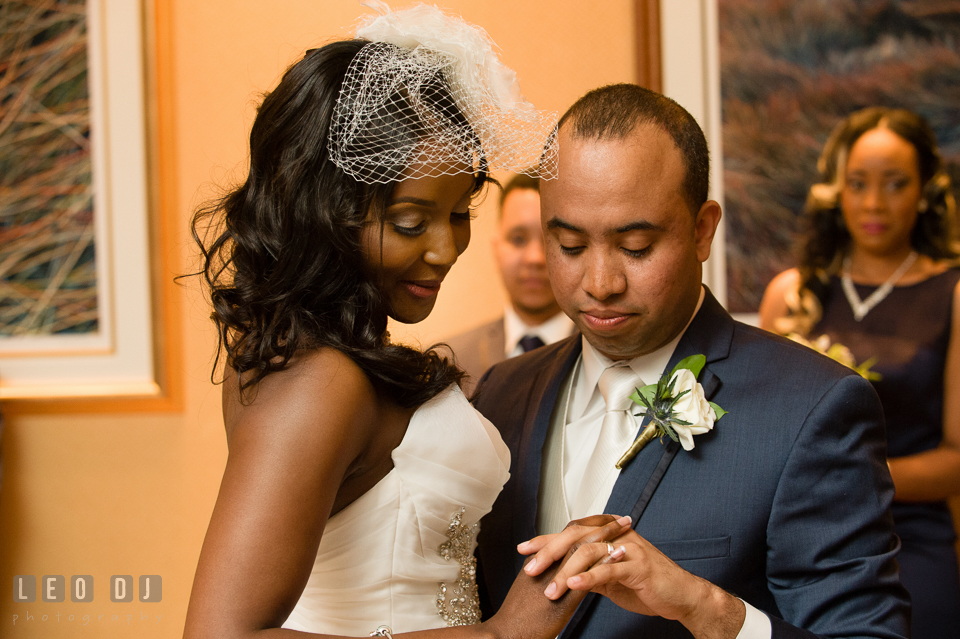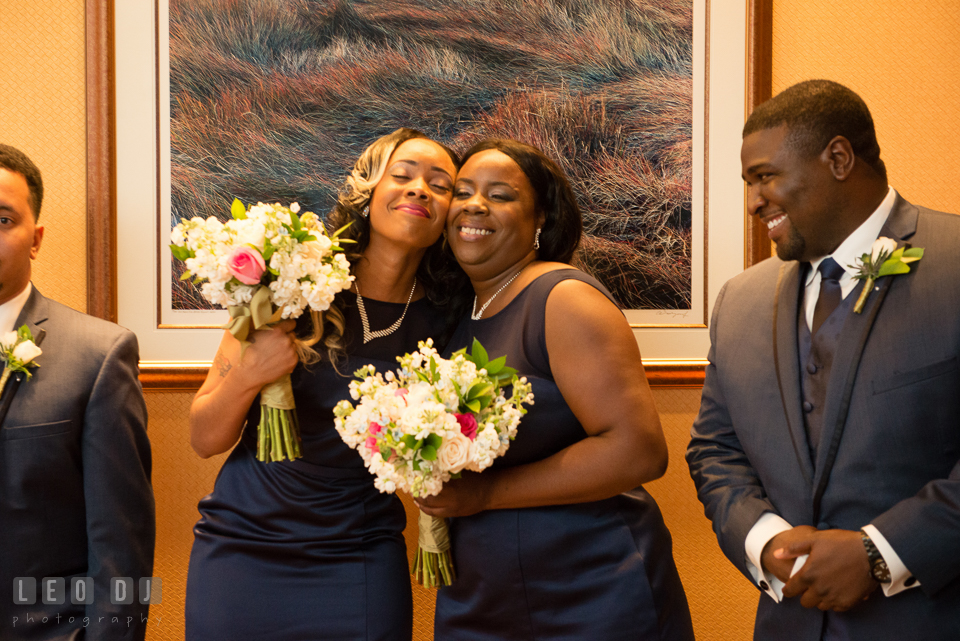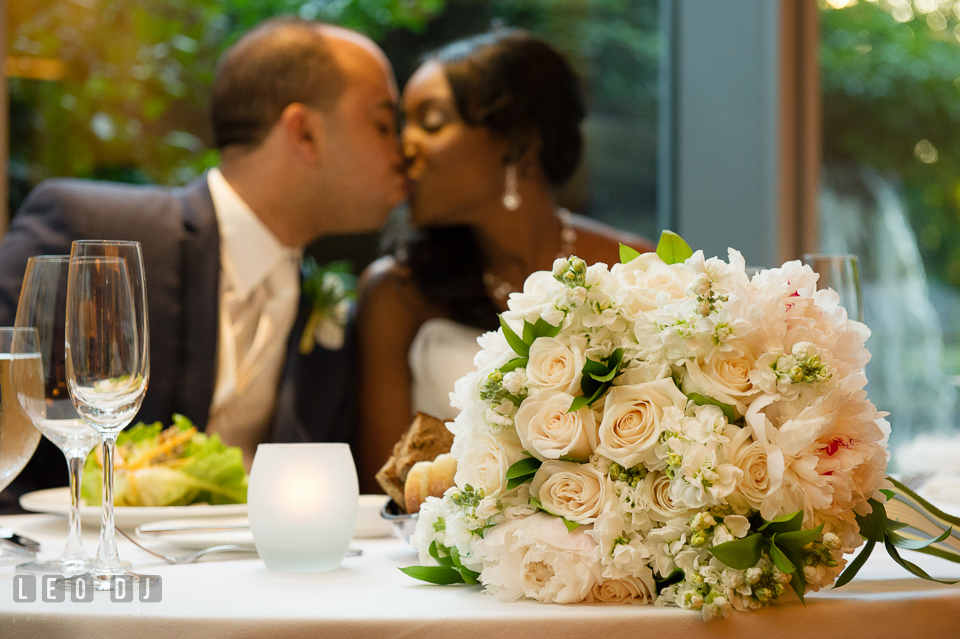 The traditional 3-tiered wedding cake with a touch of lace and plenty of blue petals, from Layered Cake Patisserie.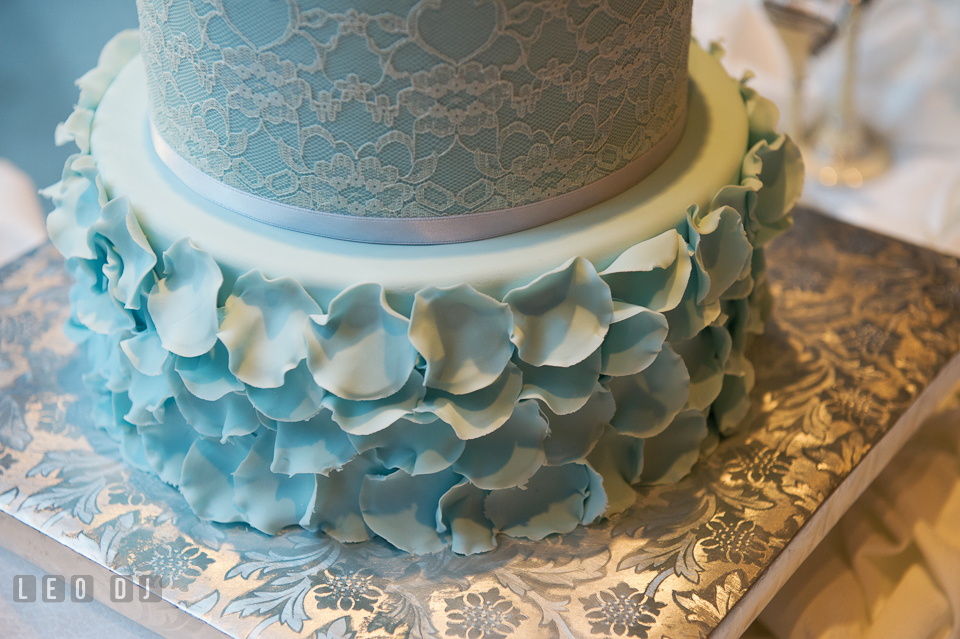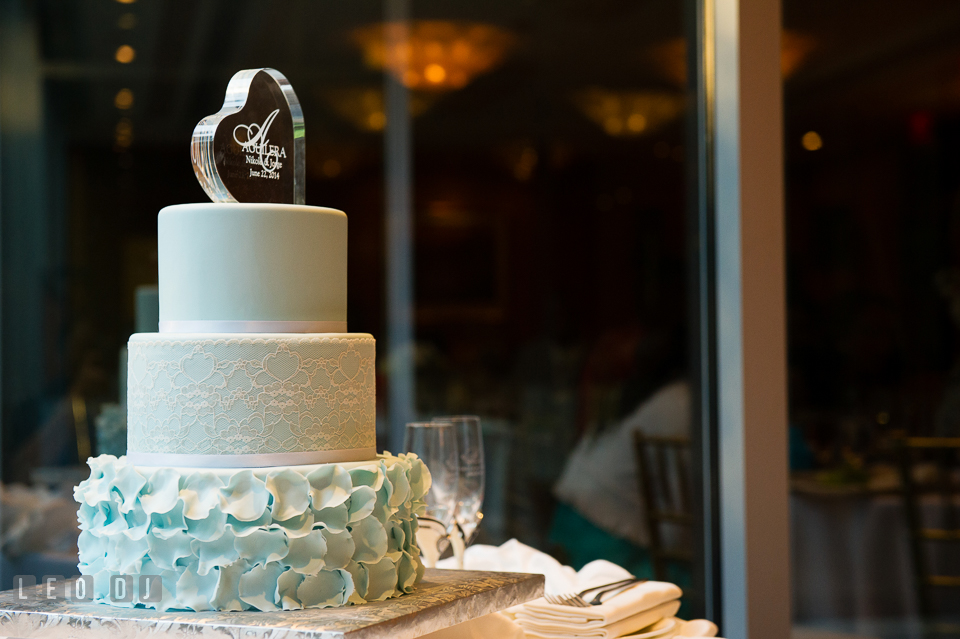 The beautiful signature waterfall of 2941 Restaurant.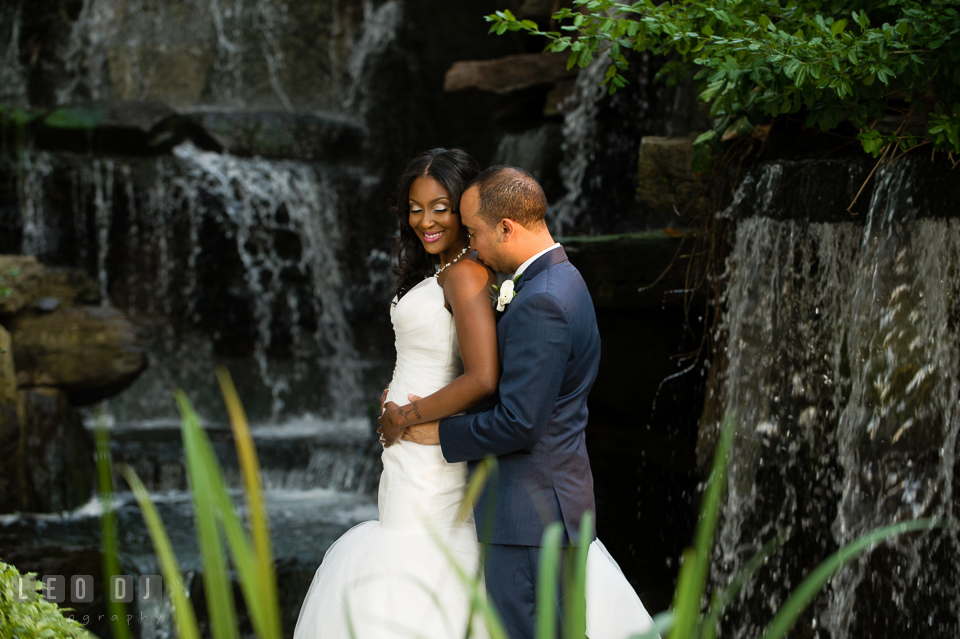 Small dance by the side of the pond, a walk among the trees, Jorge and Nikole spending private times together during the romantic session.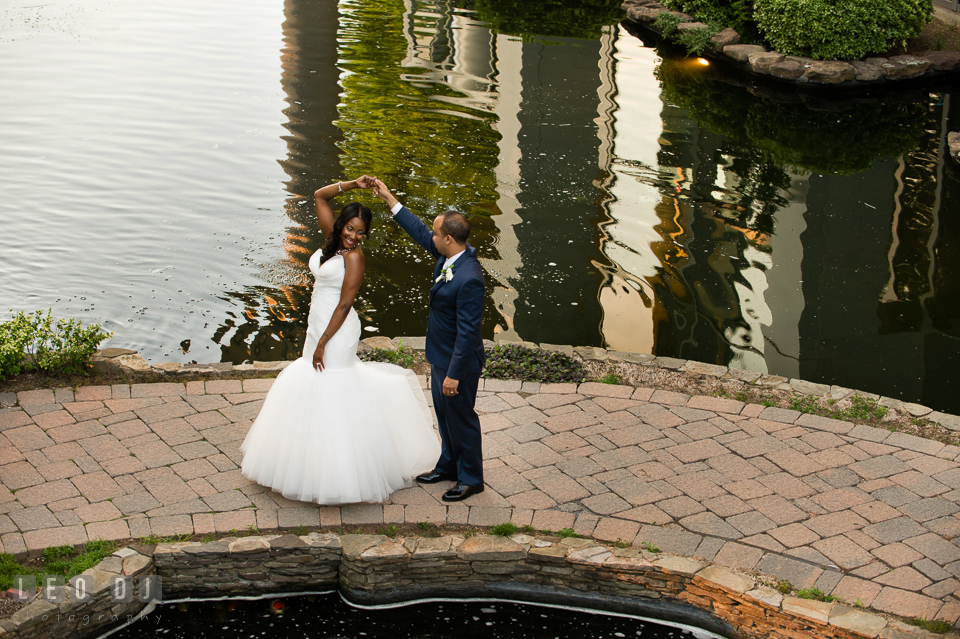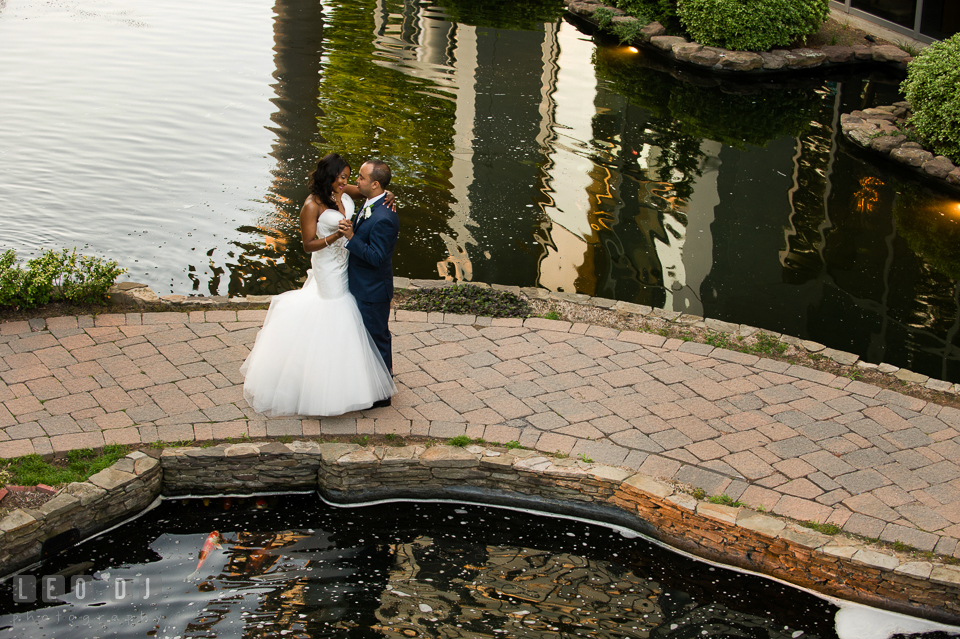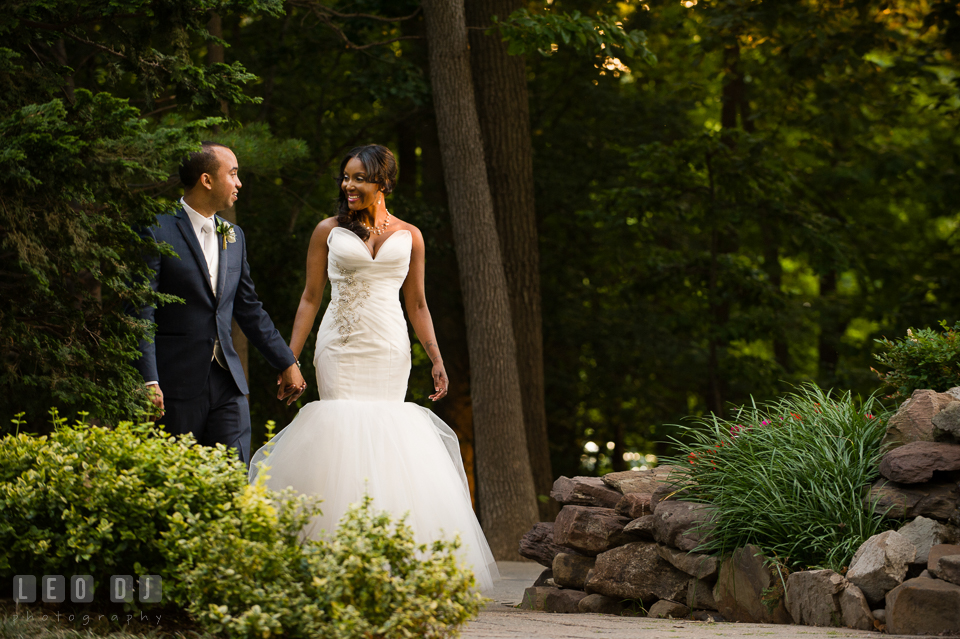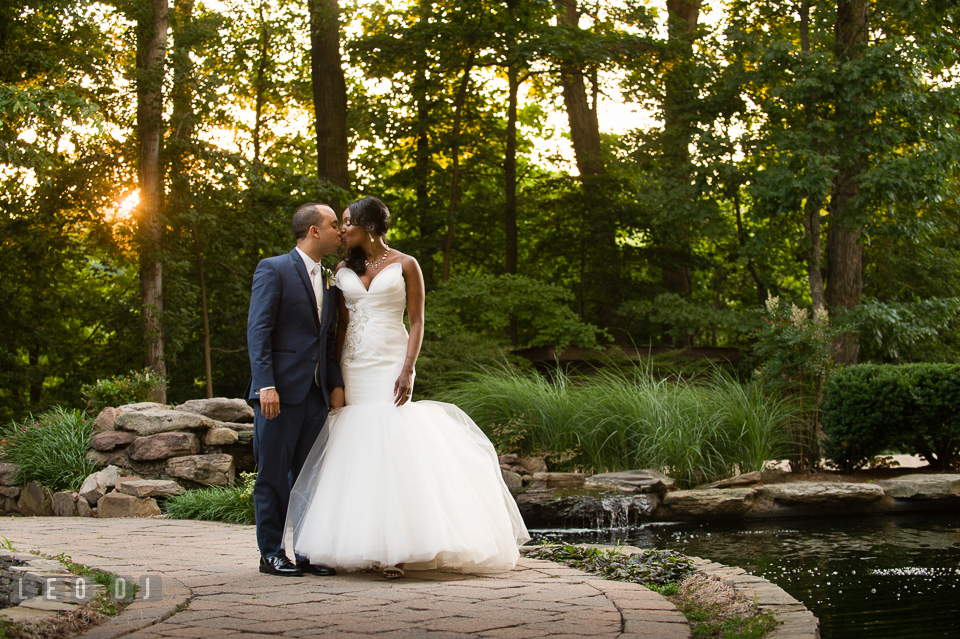 Steak and scallop, one of the three delicious main courses prepared by 2941 Restaurant.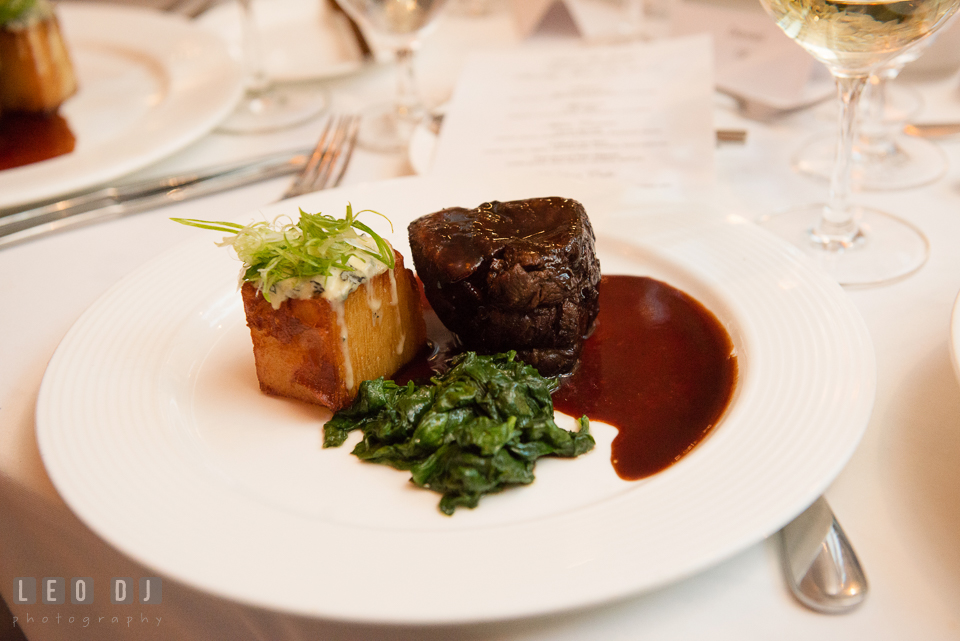 Arras the Boda, or Wedding Coins. Thirteen coins in a gorgeous golden heart-shaped box adorned with jewels as a gift from Jorge to Nikole, symbolizes the Christian Latin American wedding. To cherish and to hold, to provide and to share.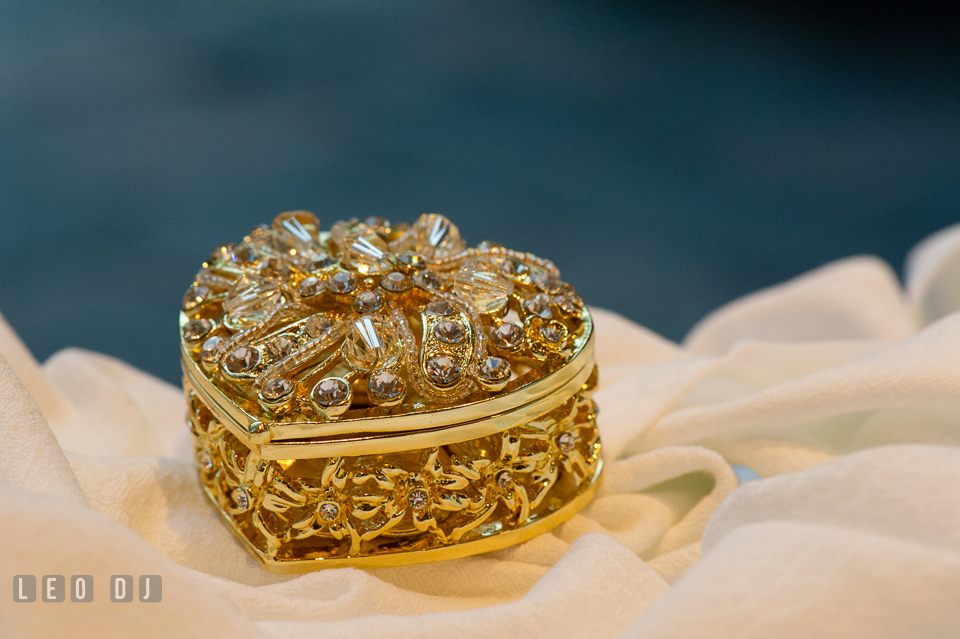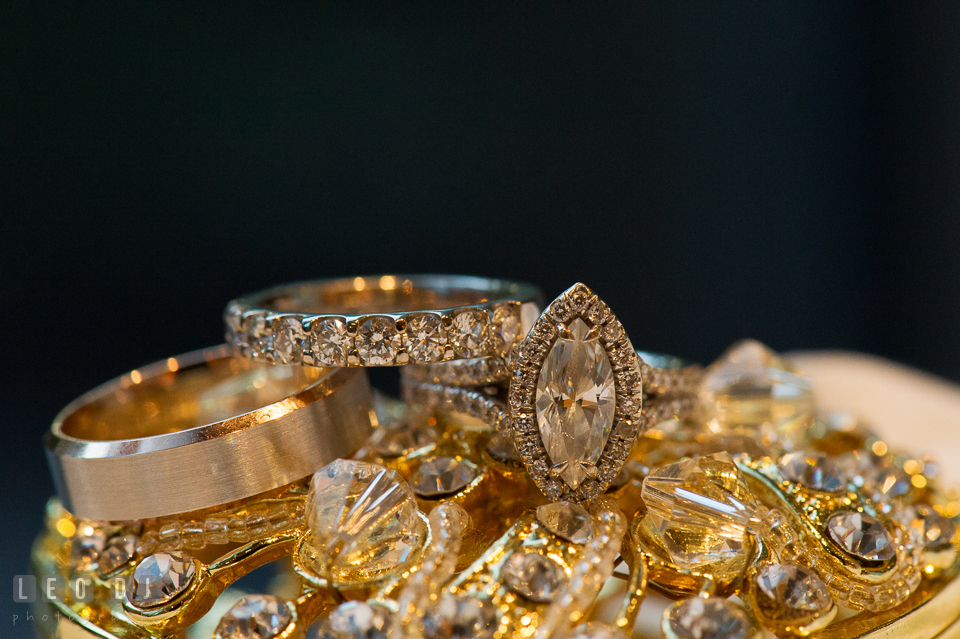 The Bride and Groom enjoying their dance with music from DJ Michael Cruz from Bialek's Music.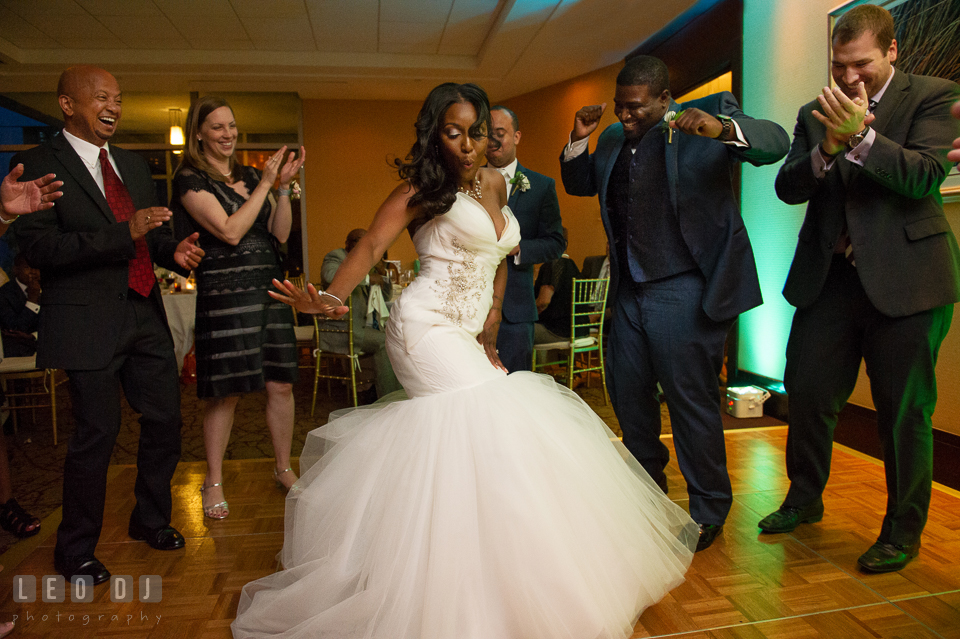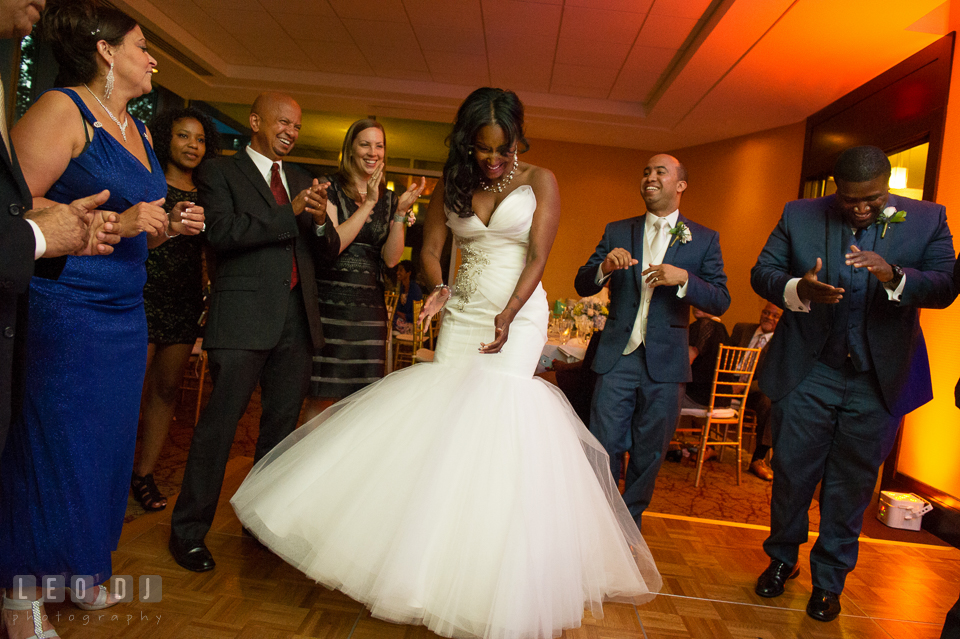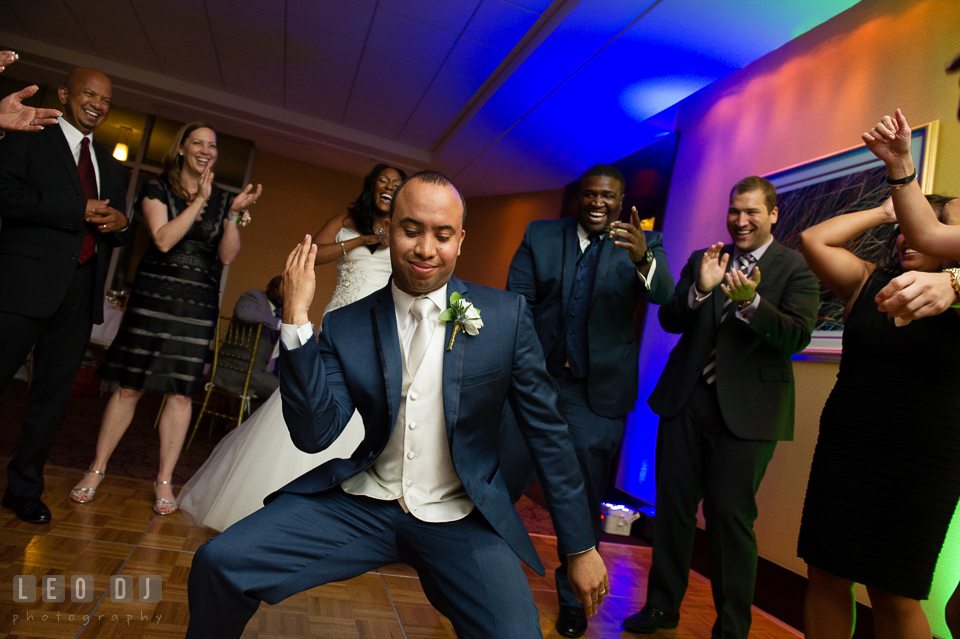 Congratulations Jorge and Nikole!
May you both live happily ever after.
Leo Dj
—
Vendors
Venue and Catering: 2941 Restaurant
Hotel: Hyatt House- Falls Church
Officiant: Reverend Julian Bermudez
Make up: Legally Beat by Zsa Zsa
Hair: Jhovani Jefferson-bridesmaid
Dress: Simone Carvalli from Jeanette's Bridal
Tuxedo: Bethesda Custom Tailors
Florist: Highway to Hill
Decorations: DIY
Cake: Layered Cake Patisserie
DJ: DJ Michael Cruz via Bialek's Music
Guitars: Duo Caliente via Bialek's Music
Limo: Uber
Rolls Royce: Vintage Limos
Invitations: WeddingPaperDivas
Wedding favors/Place Cards:  Beau-Coup