Ryan caught Larona's eye on the eve of 2009.  She made a point to get his attention that night, and she has kept it ever since.  They were engaged on December 31st, 2012 when Ryan proposed to Larona atop of Mount Tremblant during a snowboarding trip.  This was one of many adventures they had been on together around the world, and they are sure to have many more to come.
To celebrate their big day with their friends and families, they decided that Chesapeake Bay Beach Club would be the perfect waterfront venue for their wedding.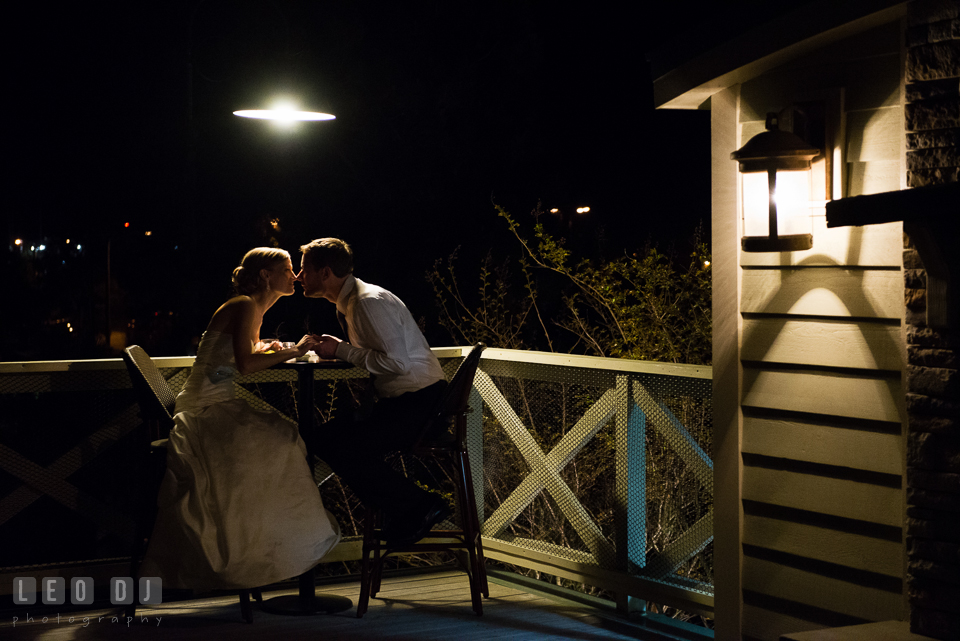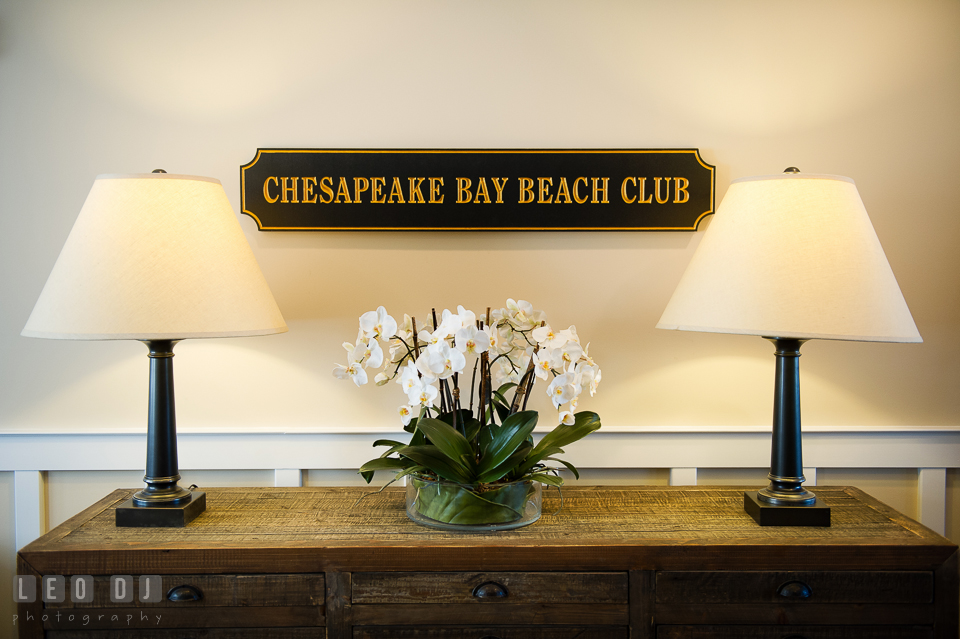 It was a perfect sunny day with some clouds, making the sky a perfect backdrop for the ceremony site overlooking at the Chesapeake Bay and the Bay Bridge.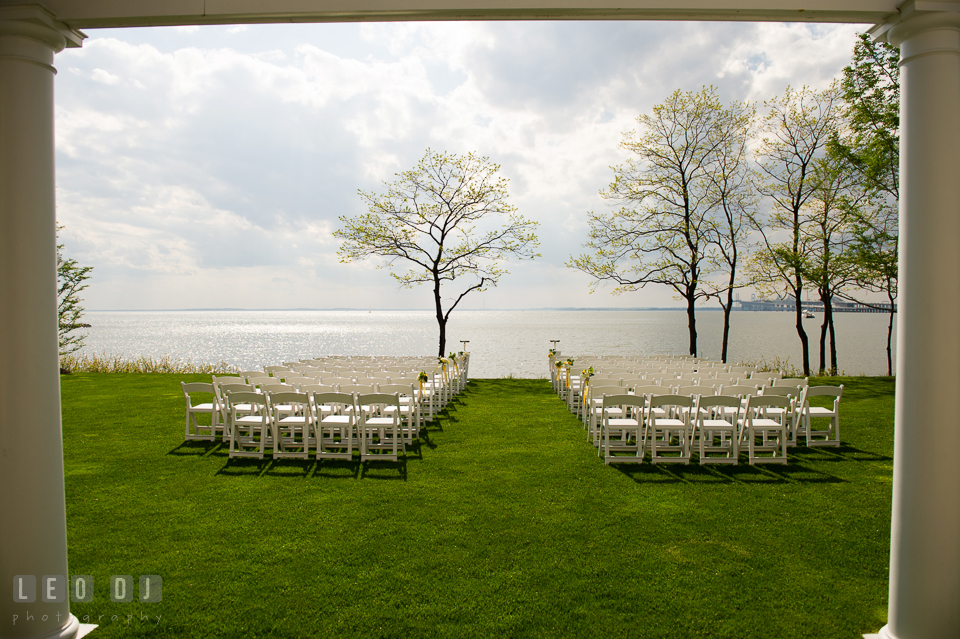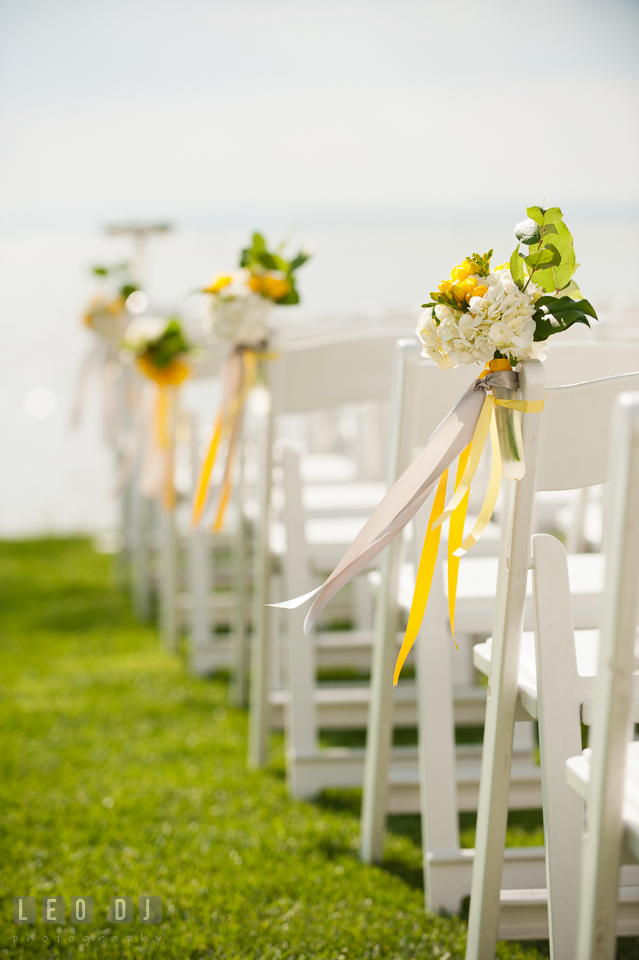 The beautiful yellow and white themed flower bouquets, decors, and table centerpieces were designed by the florists from Contessa Flowers.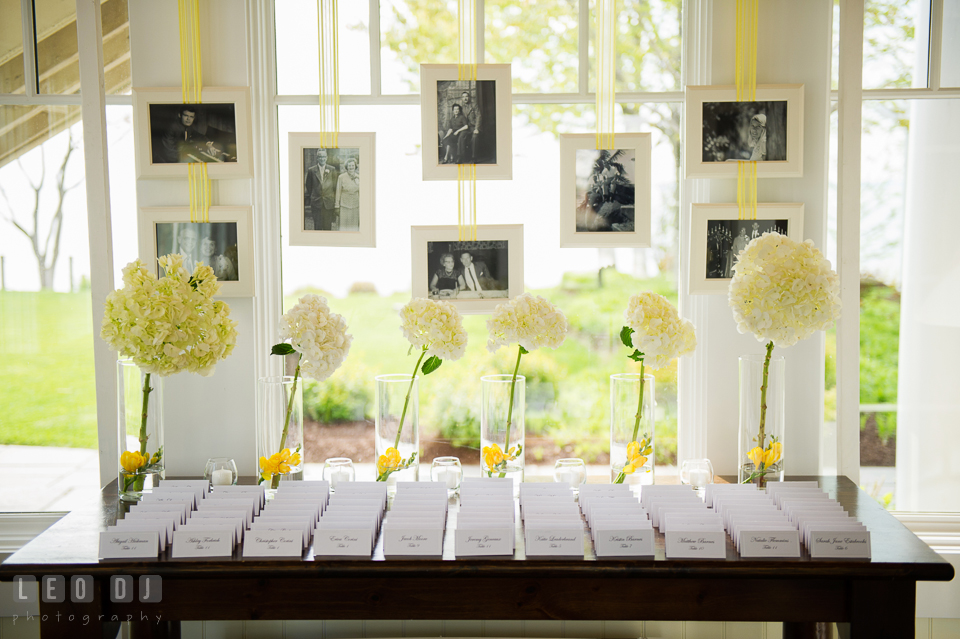 Gorgeous details on the Bride's wedding gown.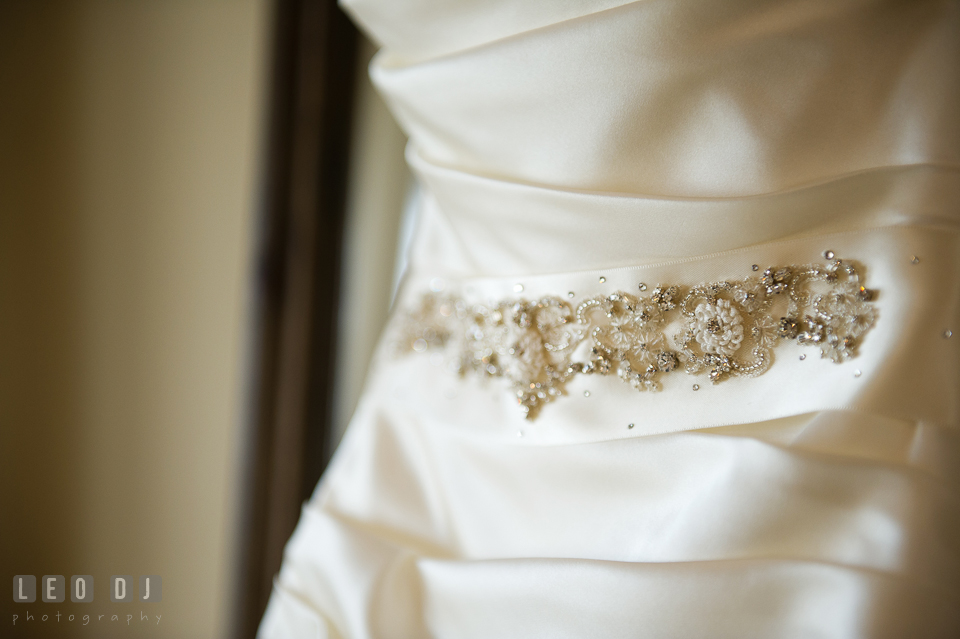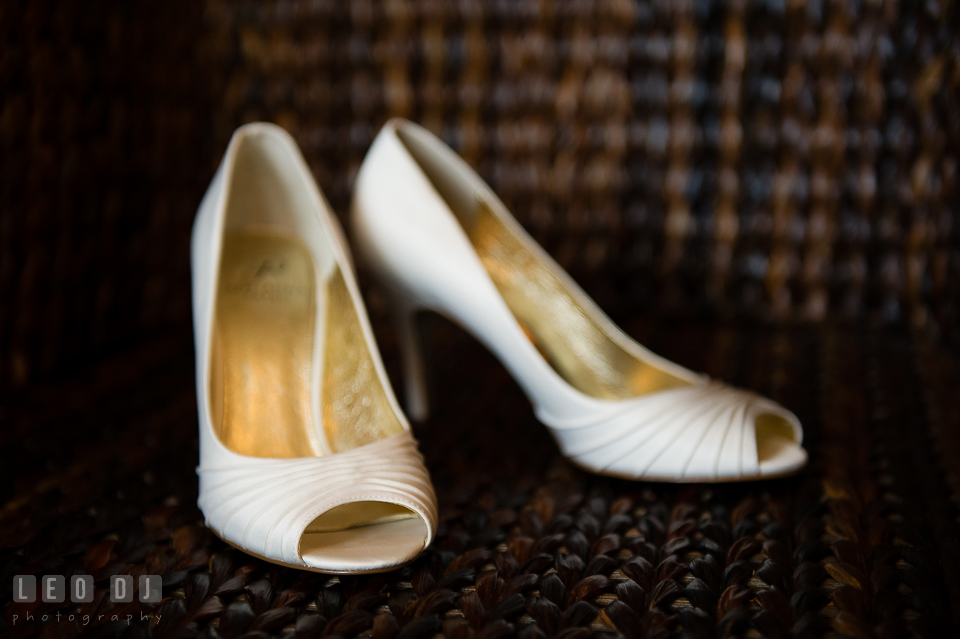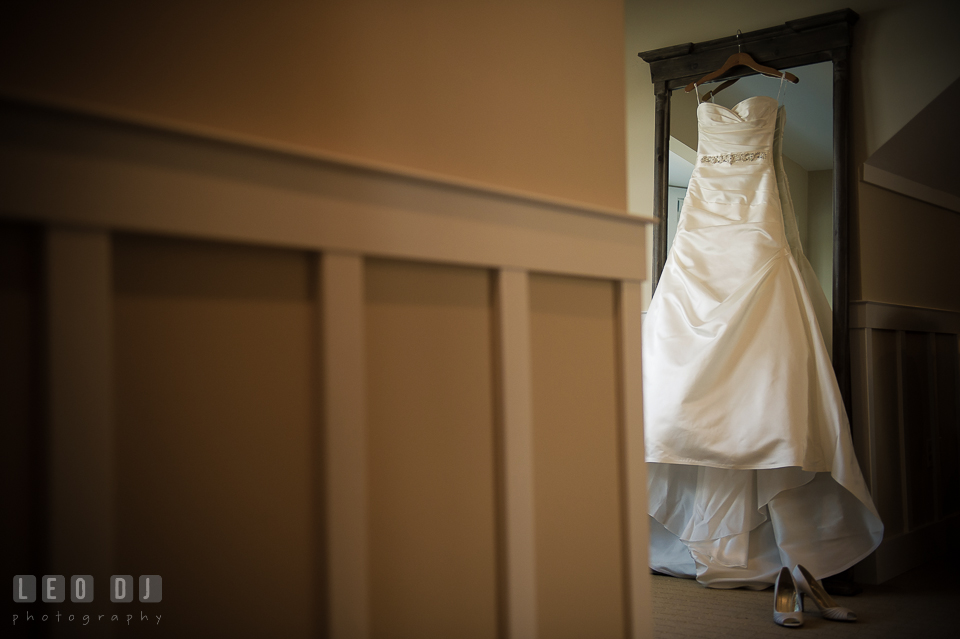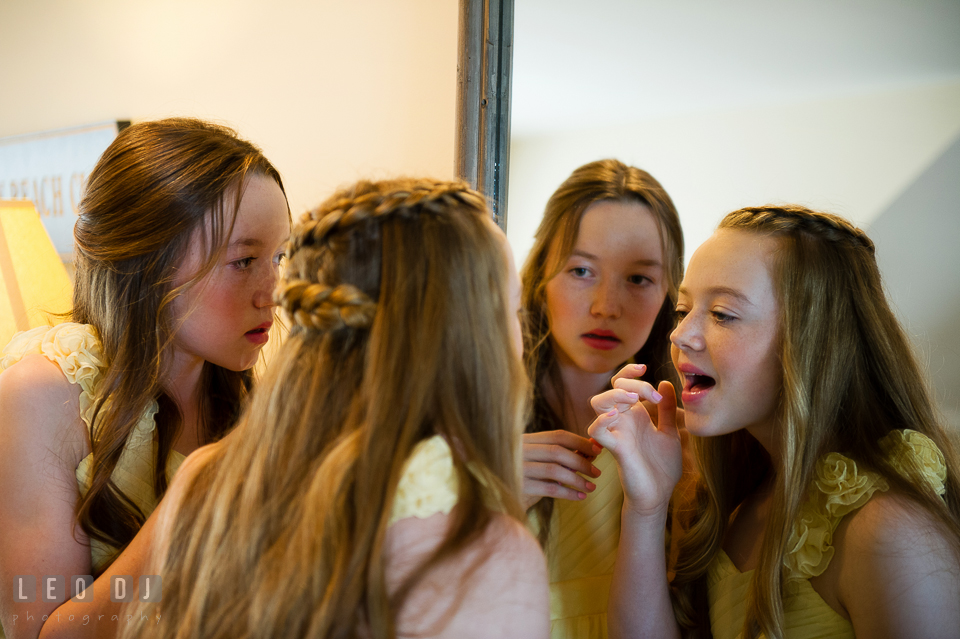 The Bride and Groom did not have any Bridesmaids and Groomsmen, but they have these two beautiful junior bridesmaids.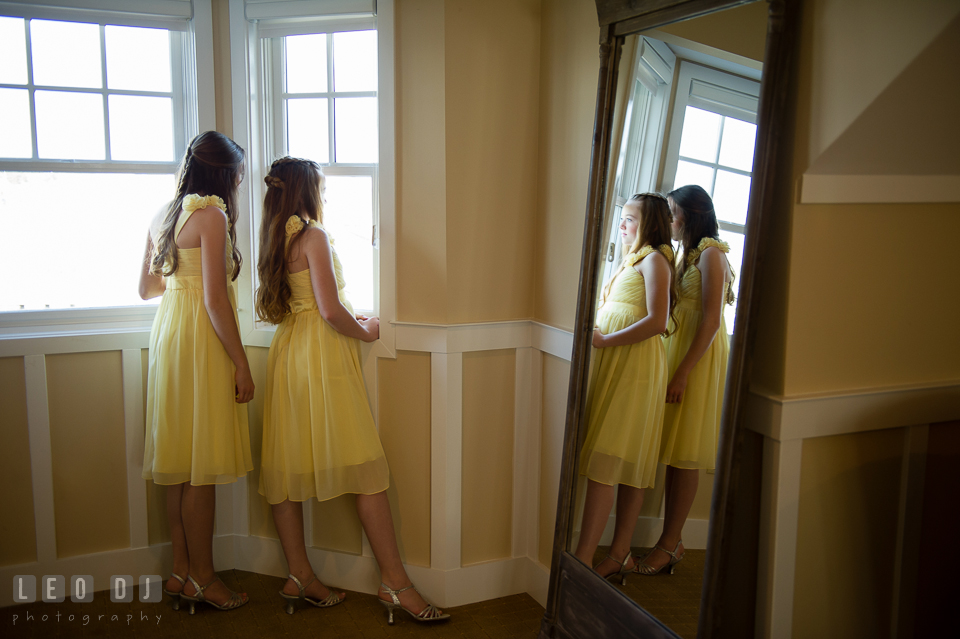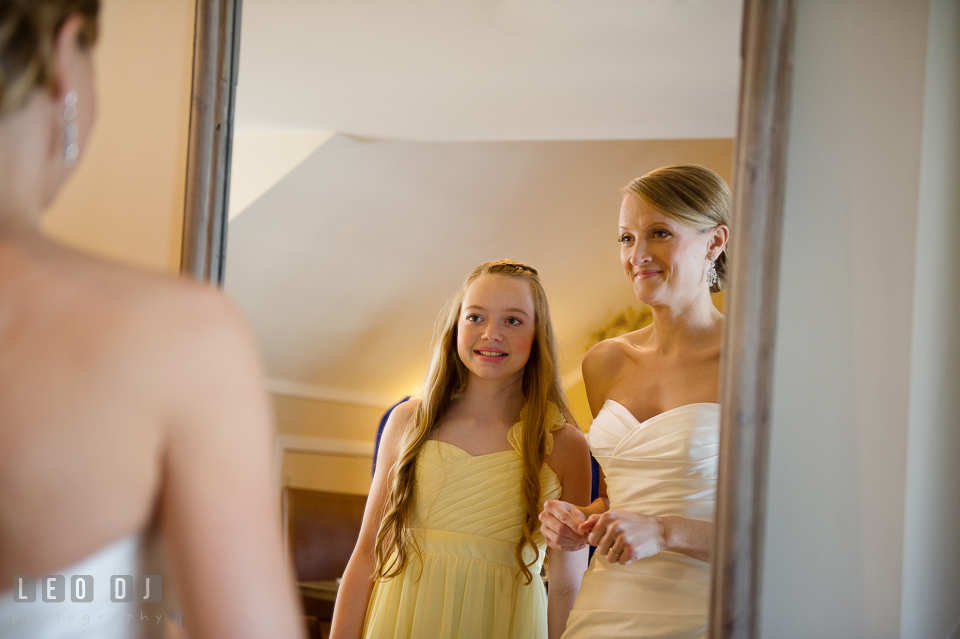 Last check before walking down the aisle. 🙂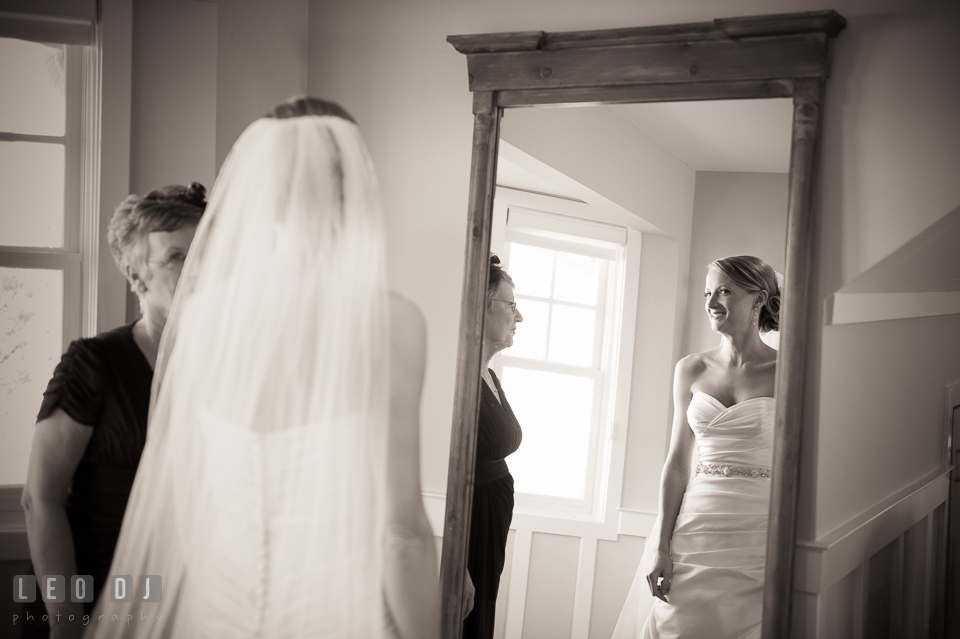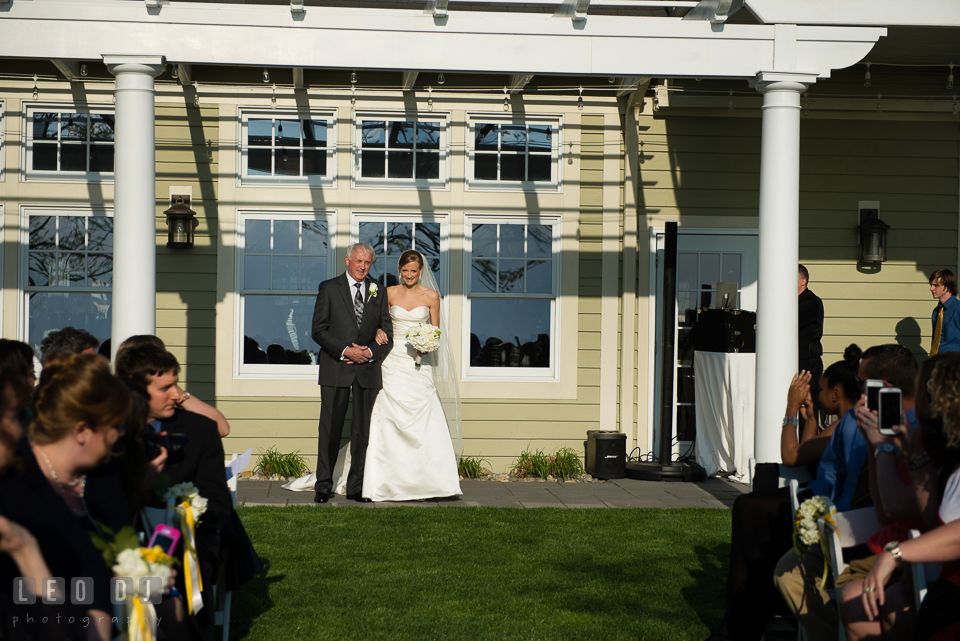 Love seeing Ryan's expression seeing Larona the first time in her wedding dress, walking down the aisle escorted by her Father.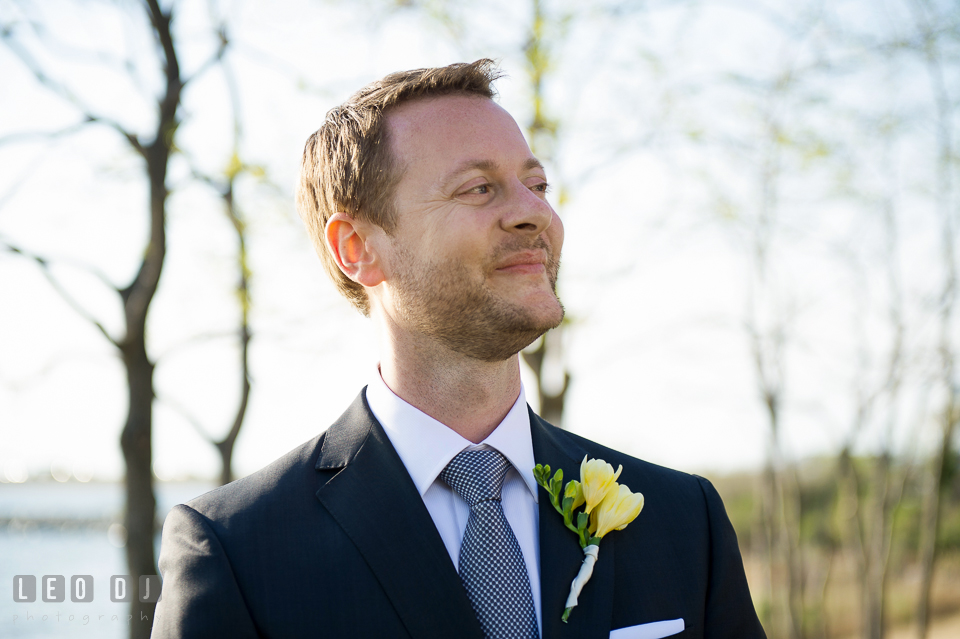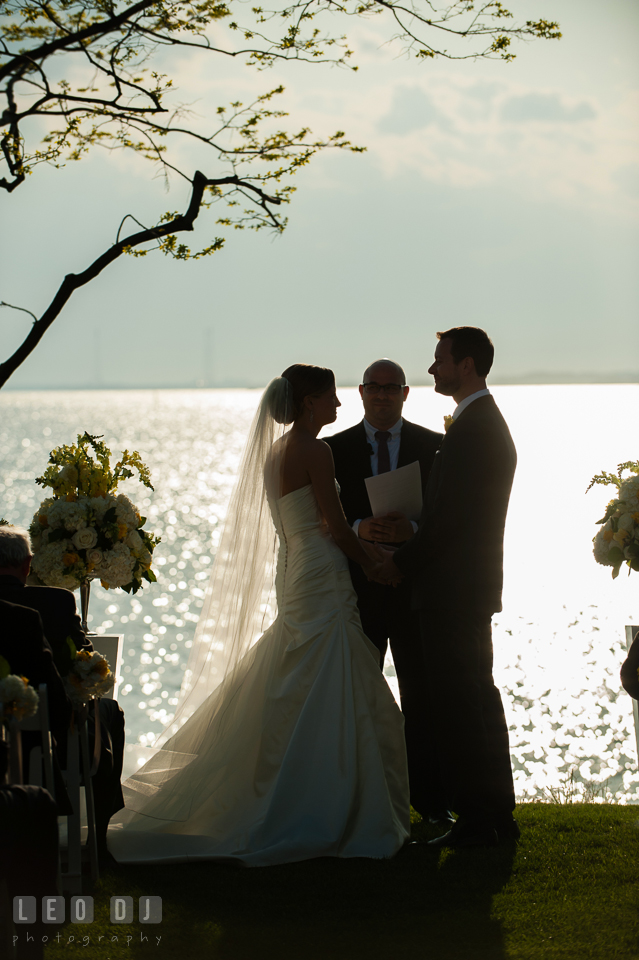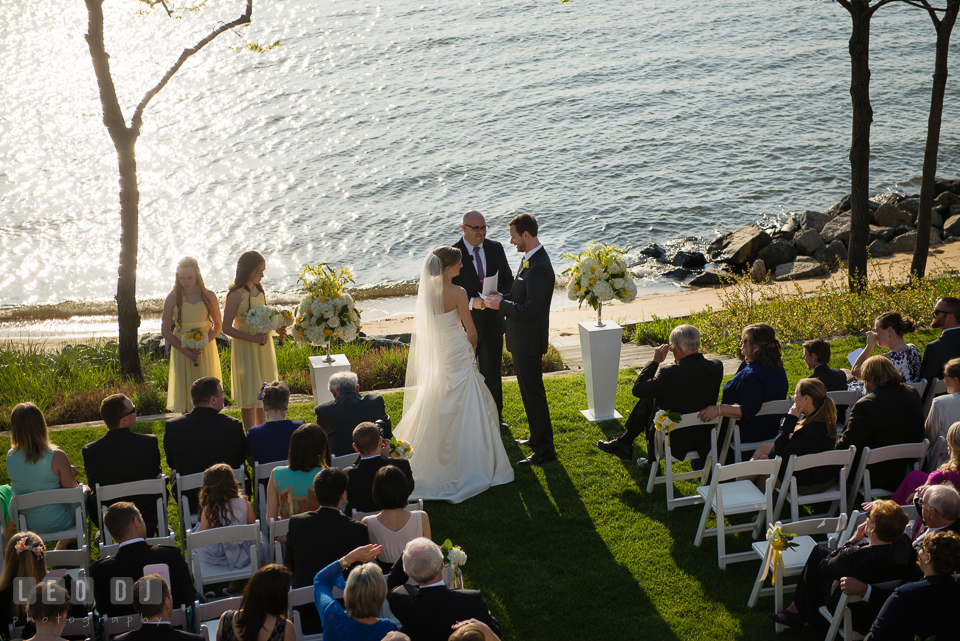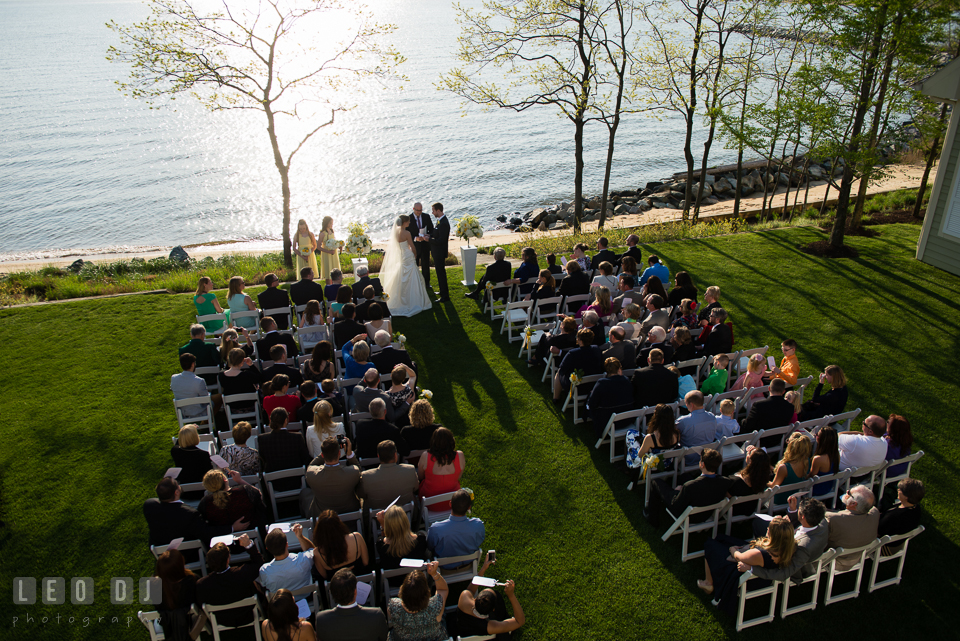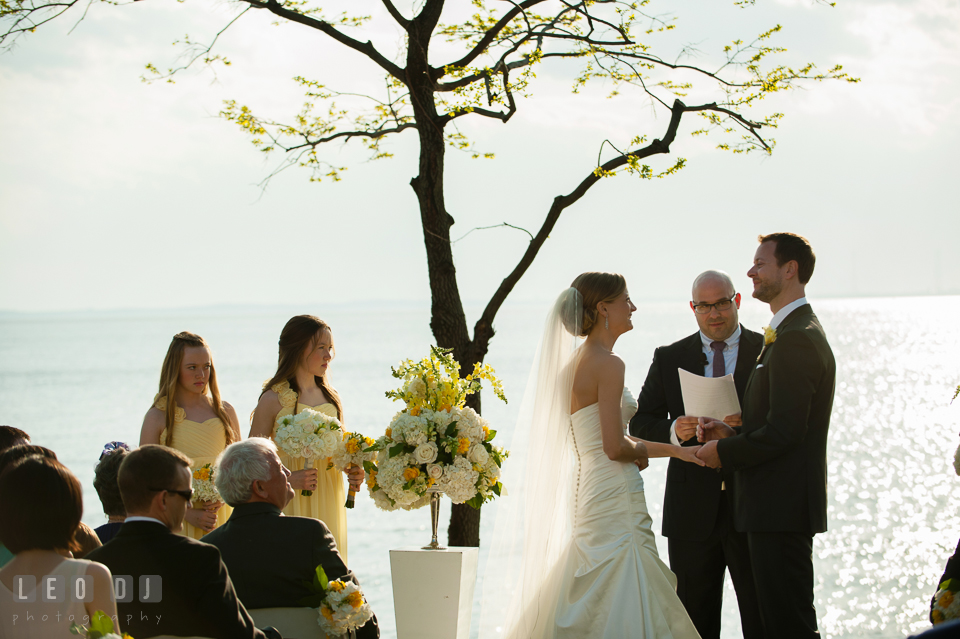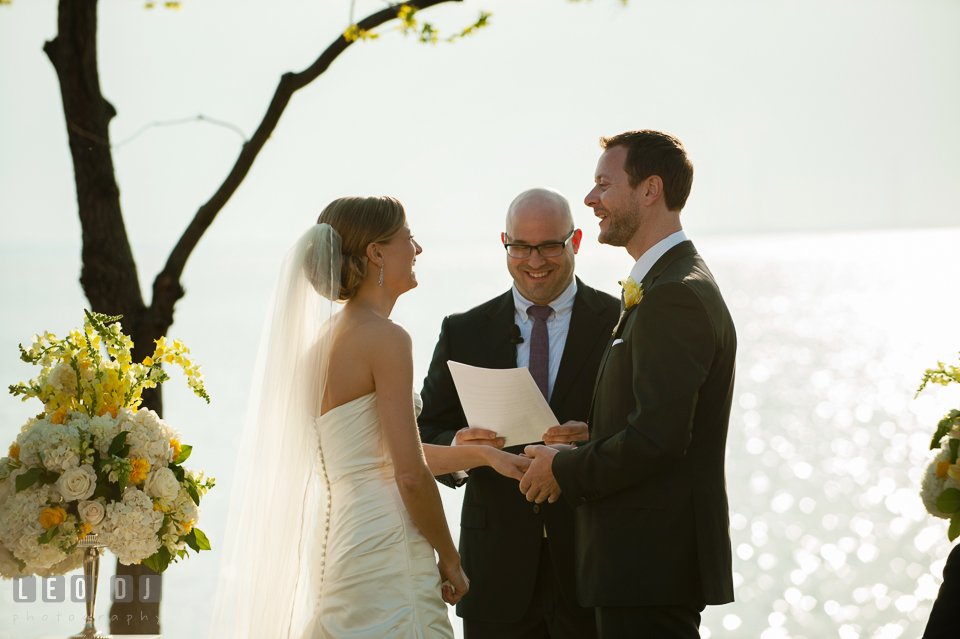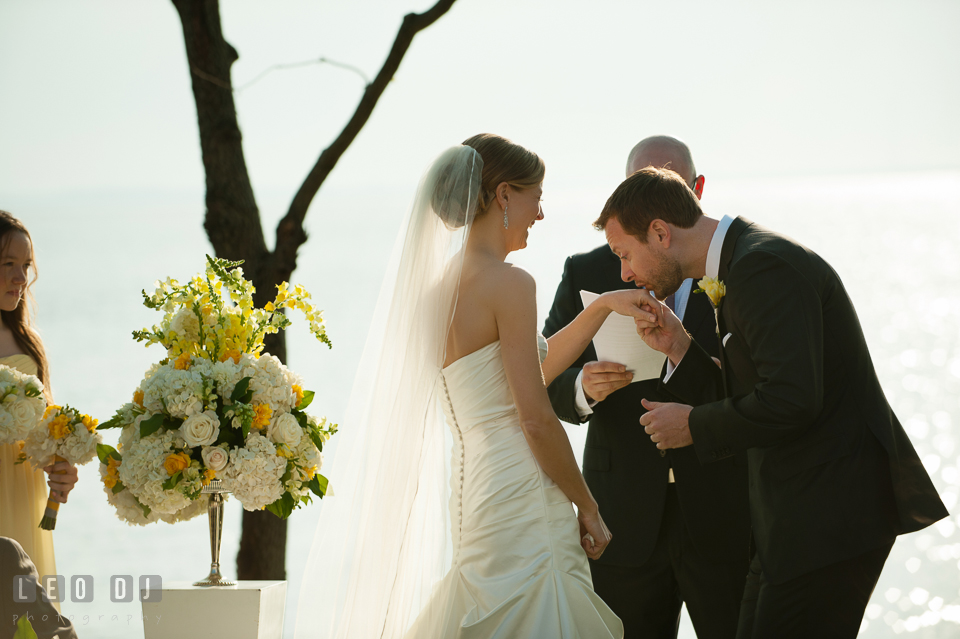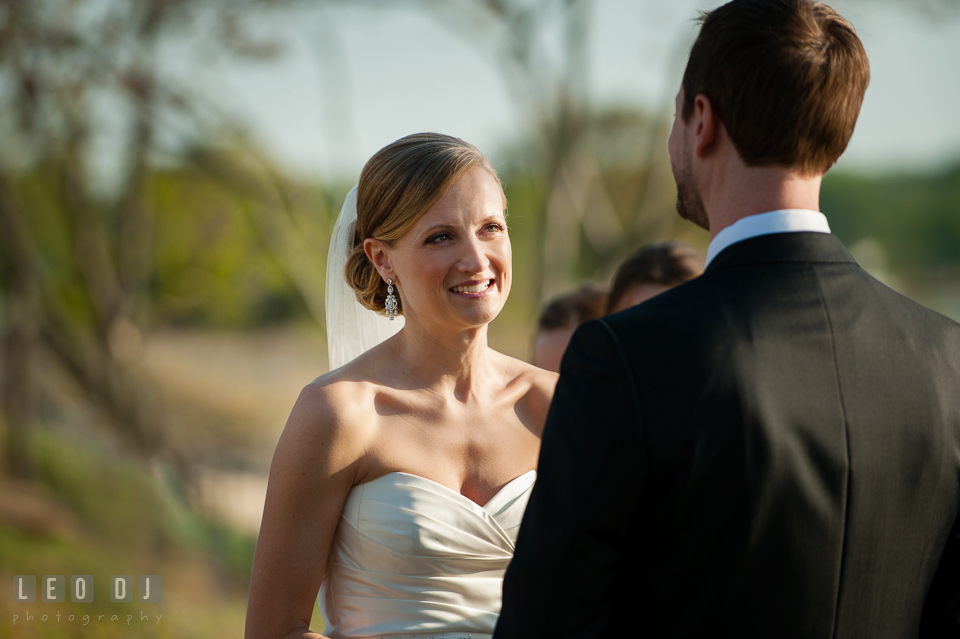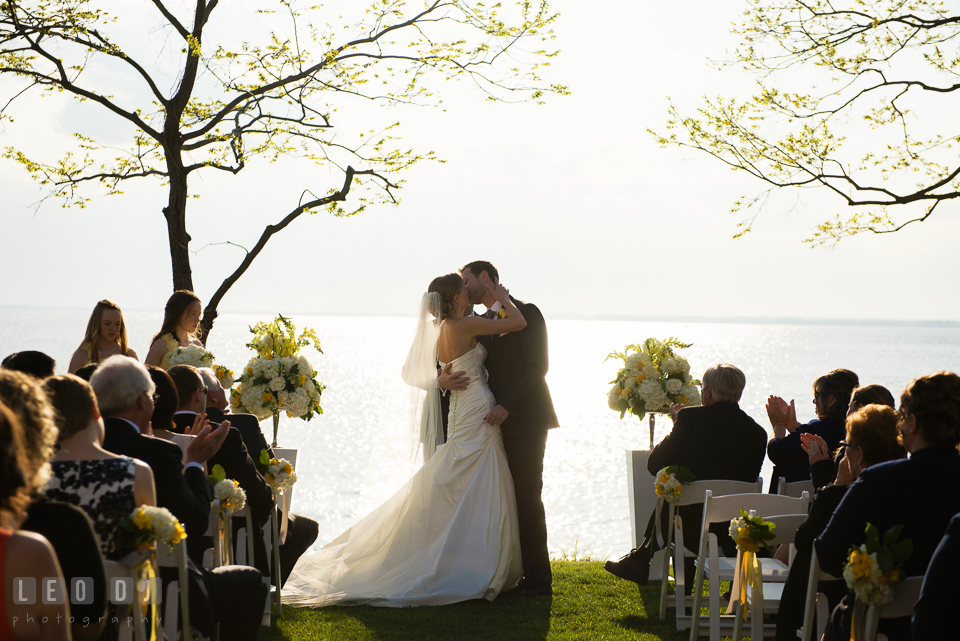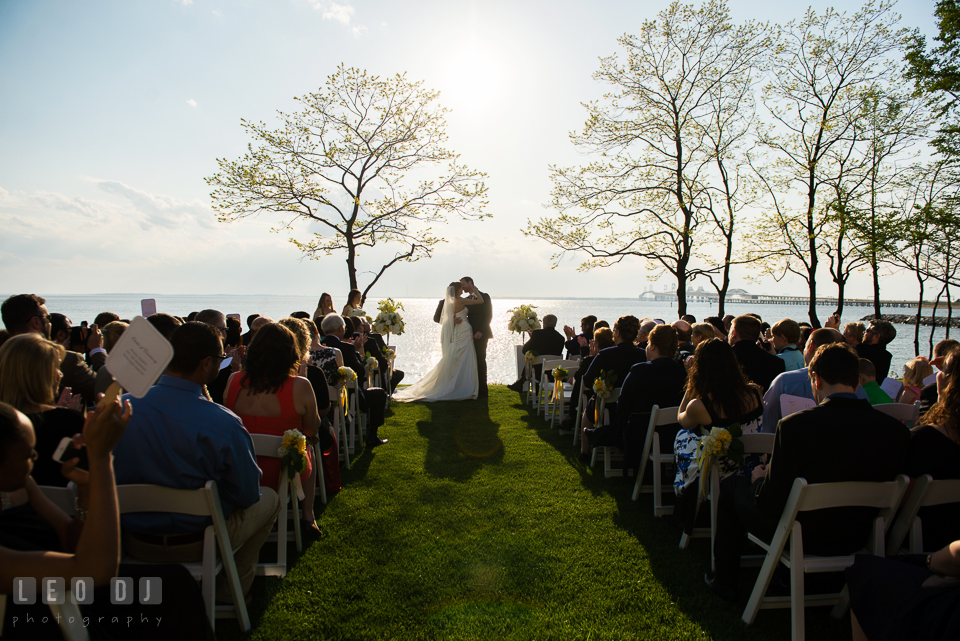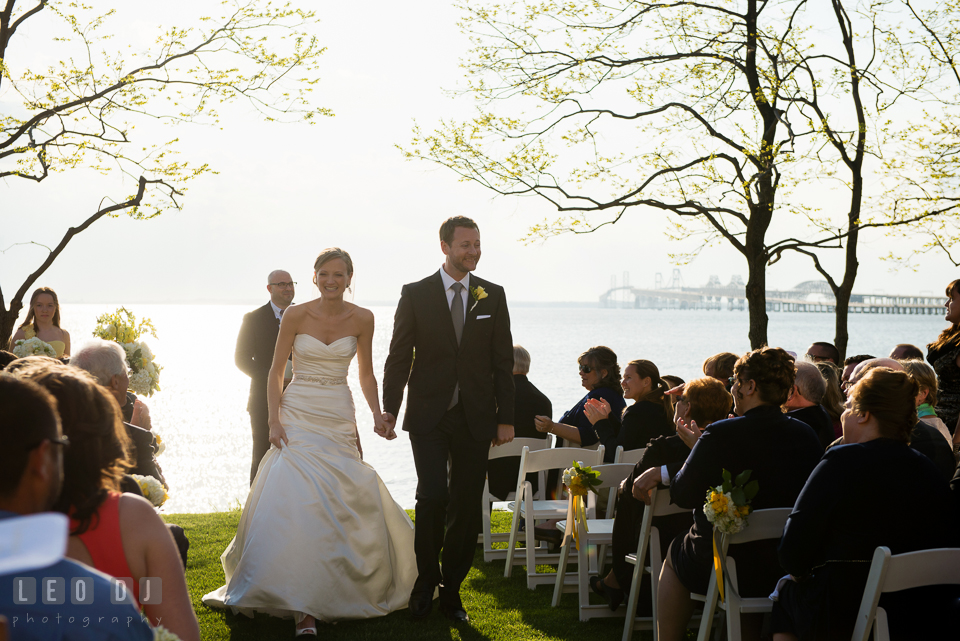 The Bride and Groom embraced parts of Scottish tradition and culture to their wedding. One of the highlights in this beautiful occasion was the bagpipes during the processional and recessional.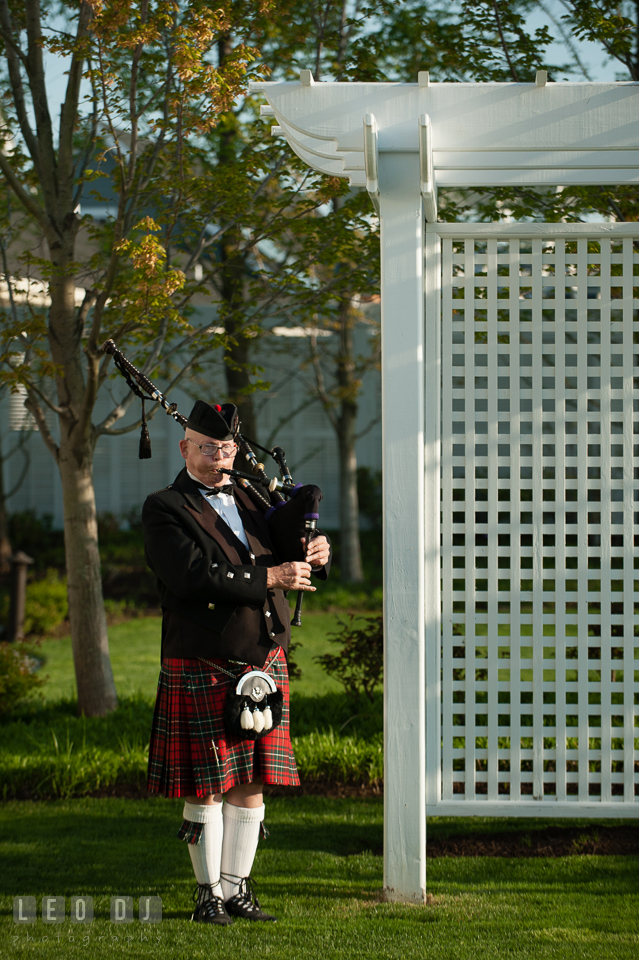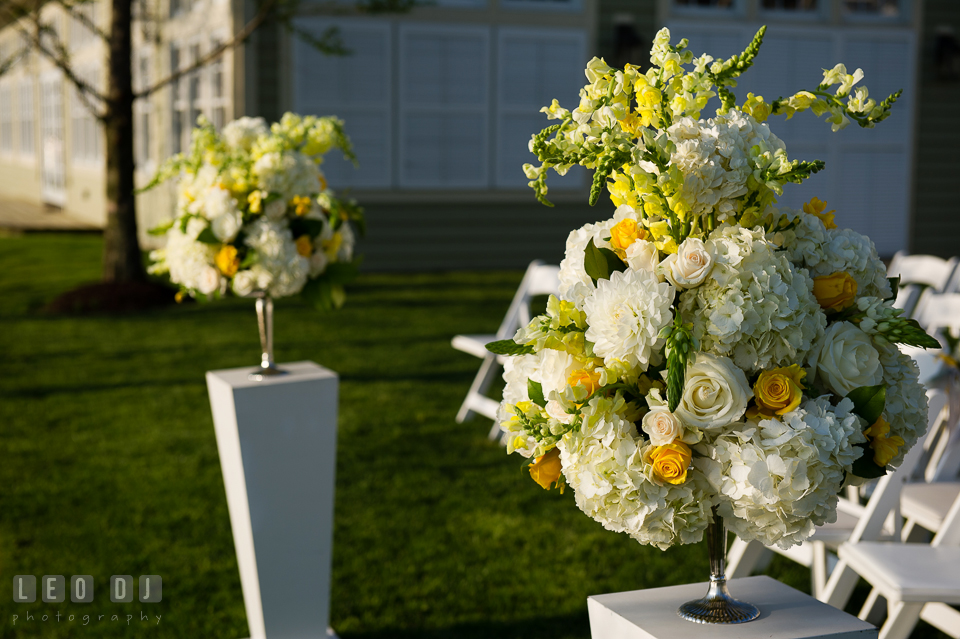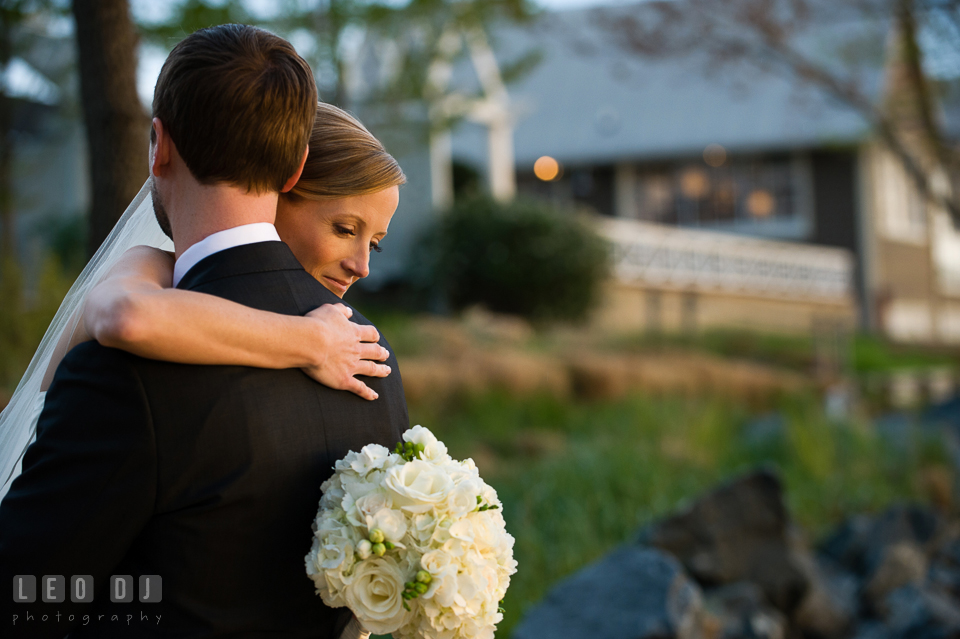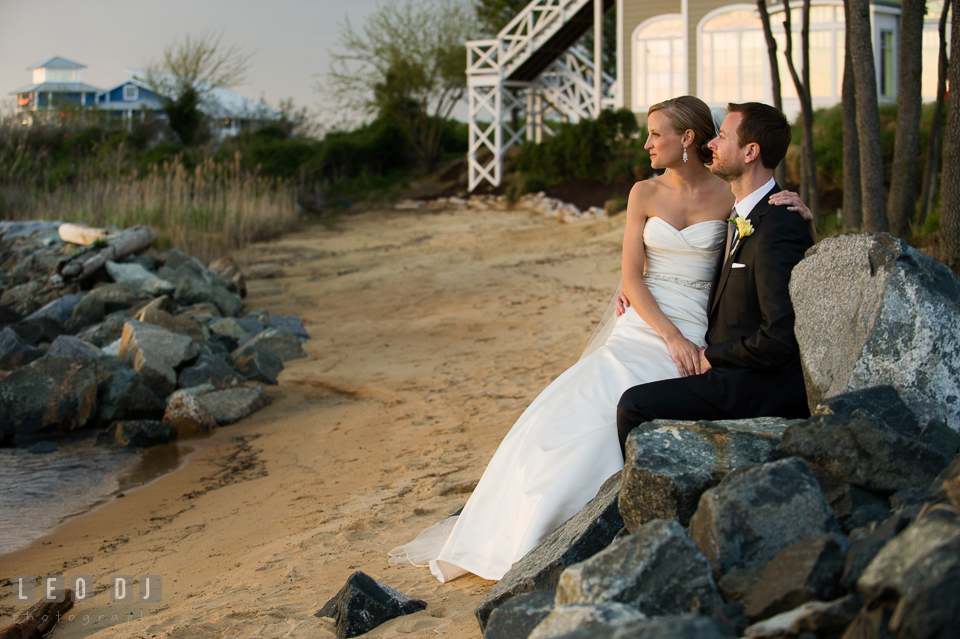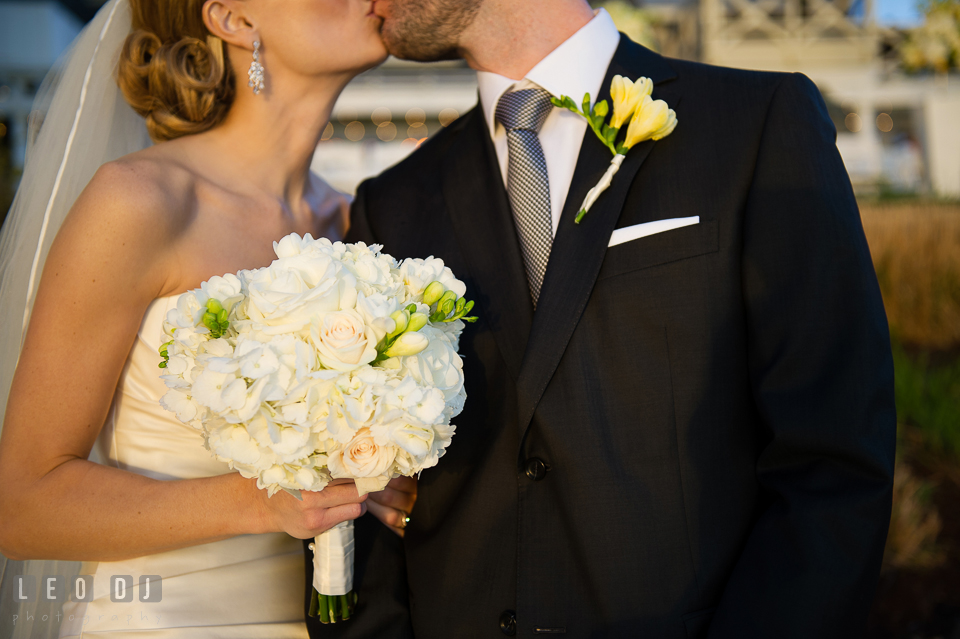 The sunset provided a beautiful warm glow of light for their romantic photo session.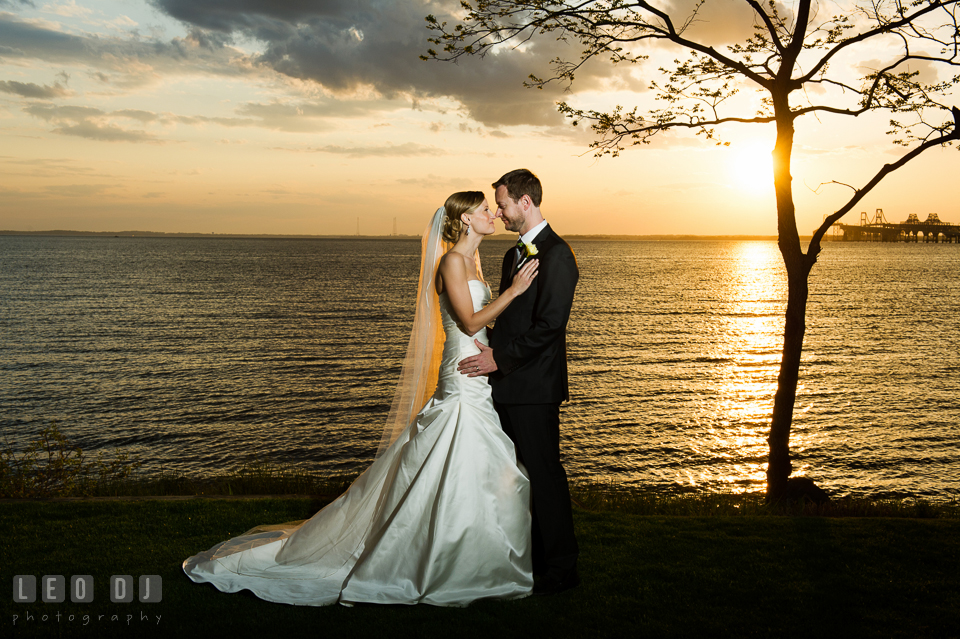 For their first toast, following Scottish tradition, they would drink from the quaich.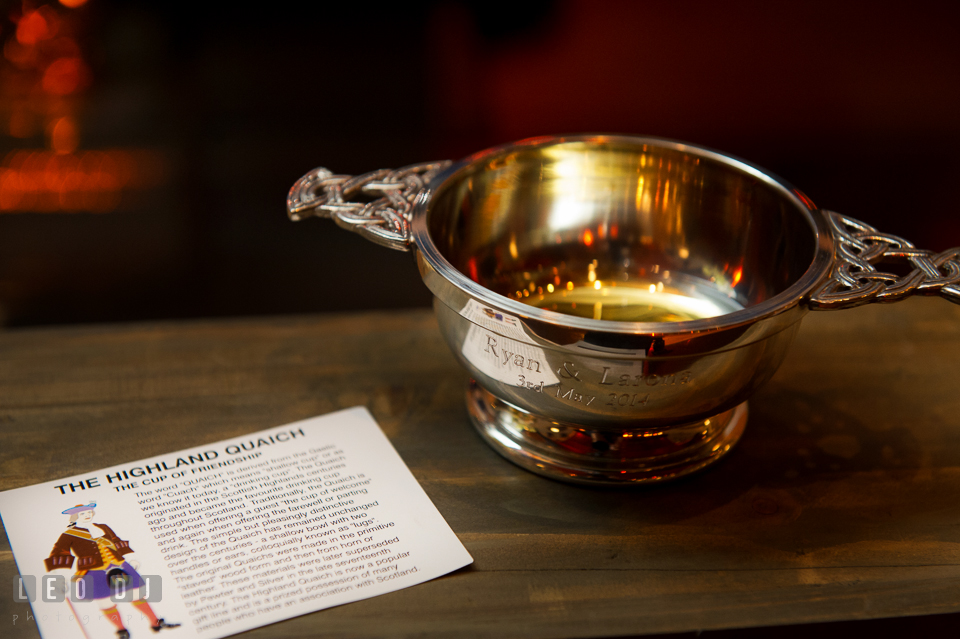 The Mother of the Bride welcomed the Groom into their family.
Looks like Ryan like the drink a lot and decided to drink more than just a sip. 😉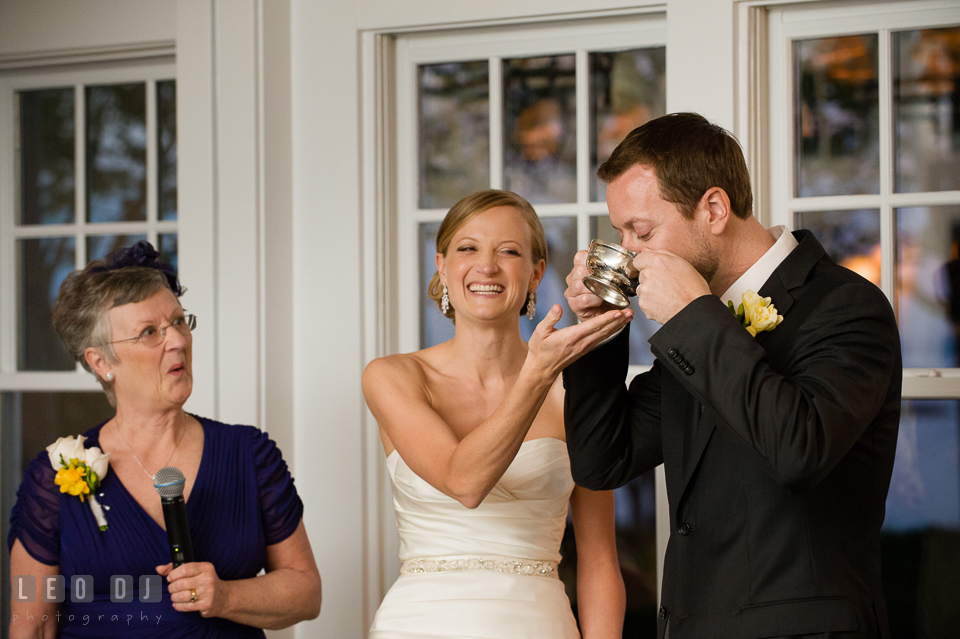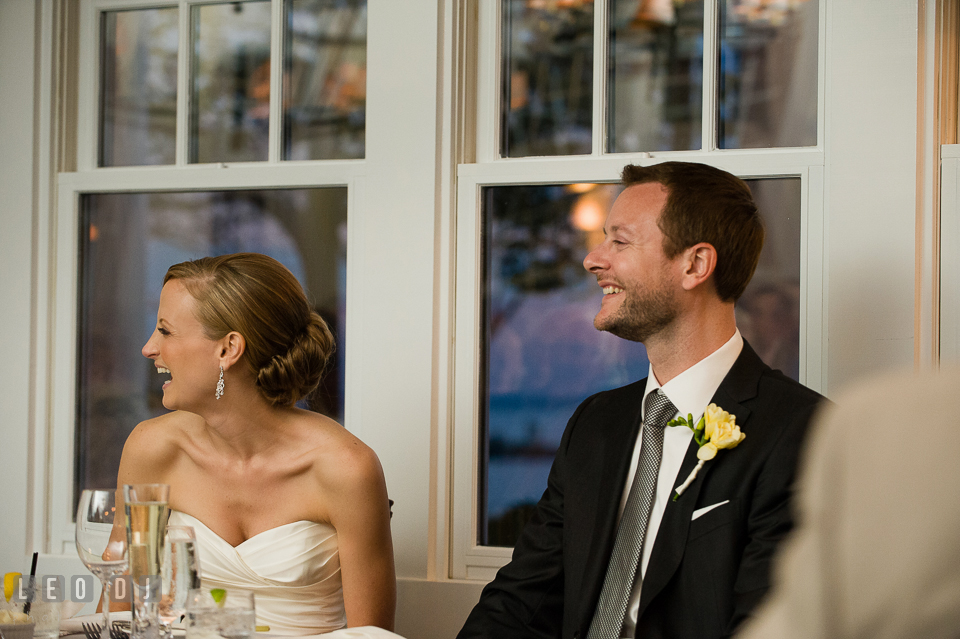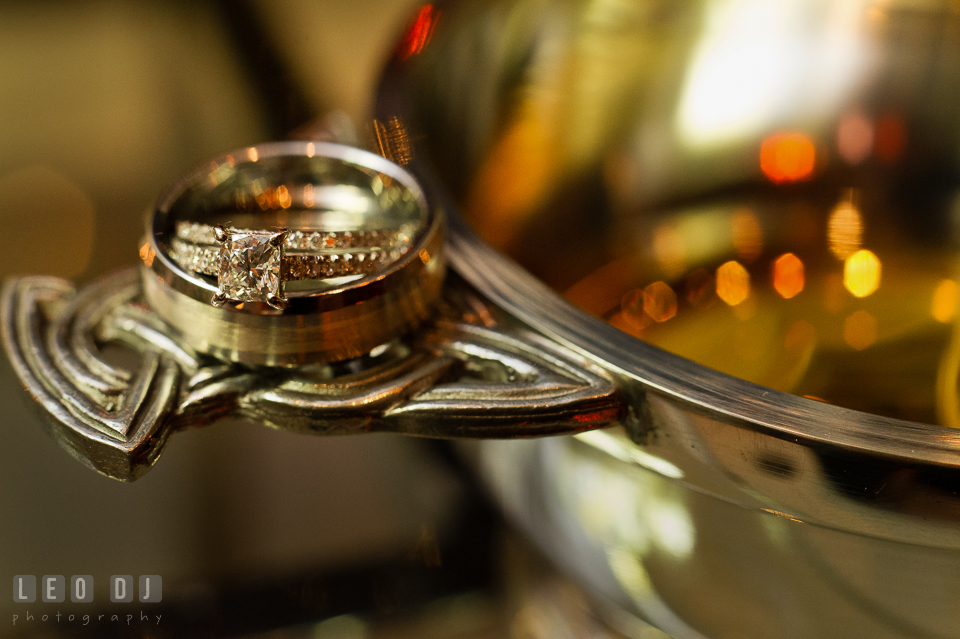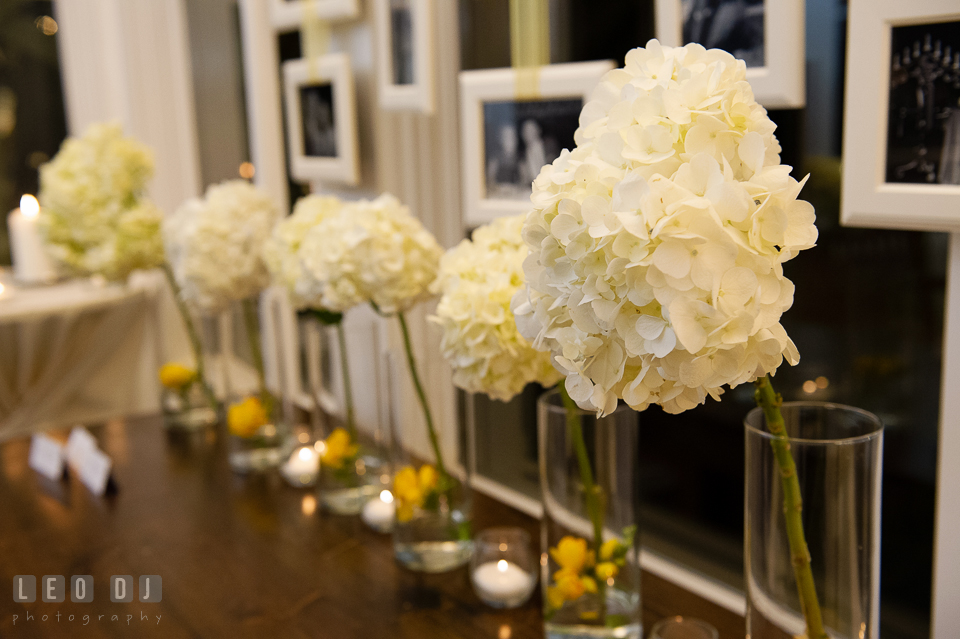 The beautiful wedding cake was designed by Peace of Cake.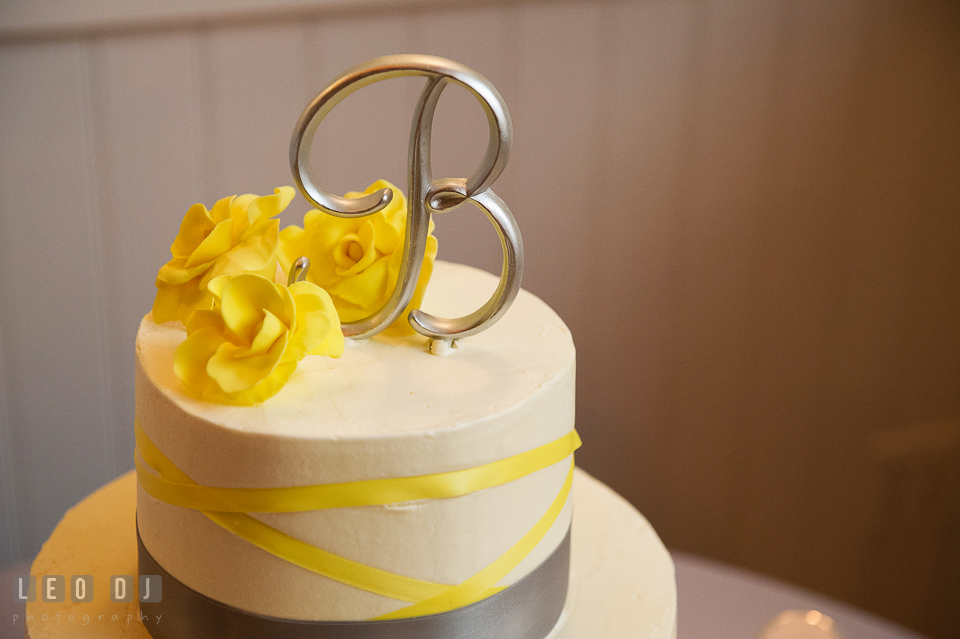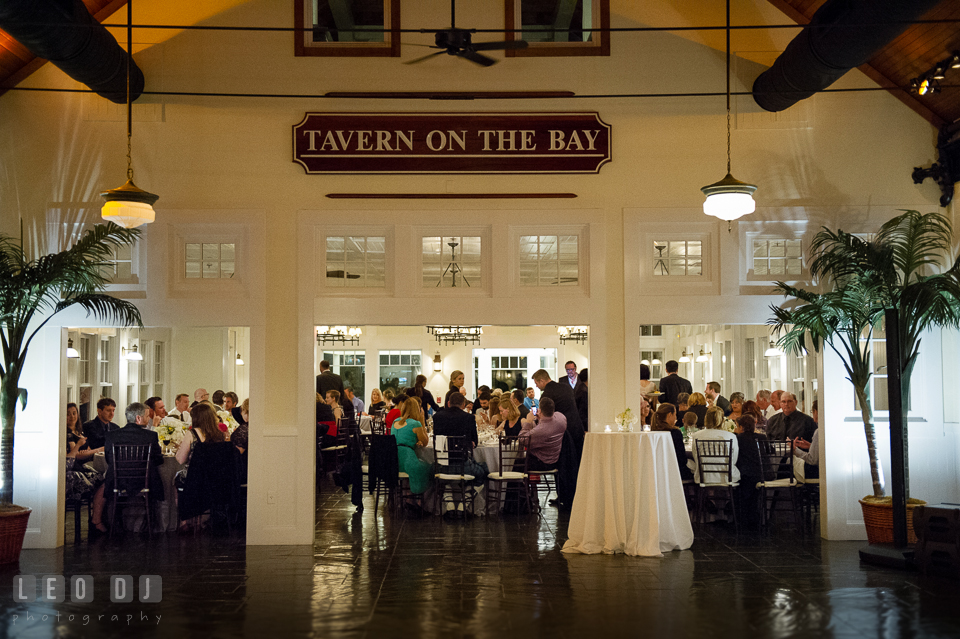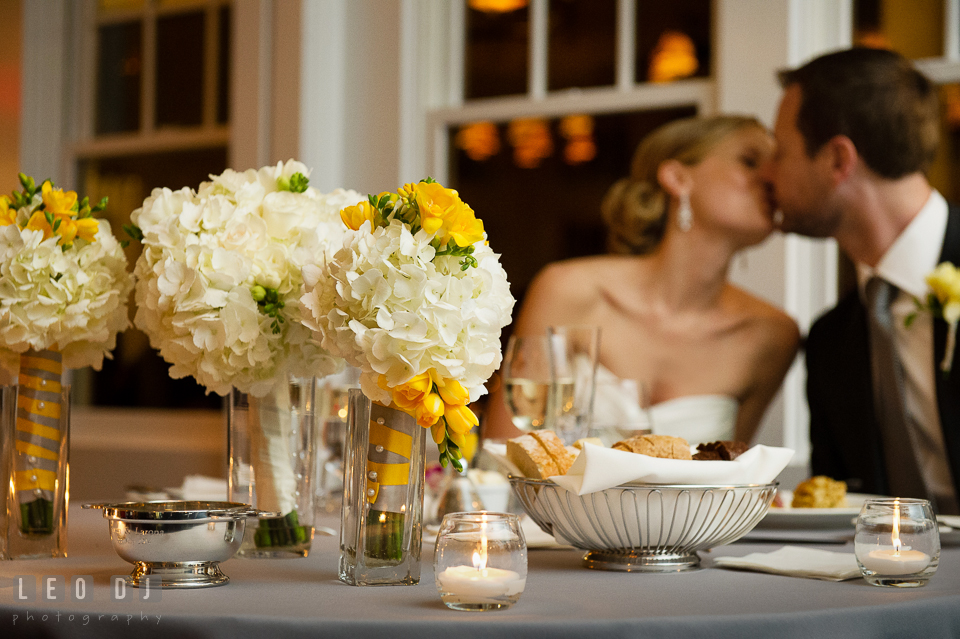 Really delicious and popular menu selection from the Beach Club, crab cake and beefsteak!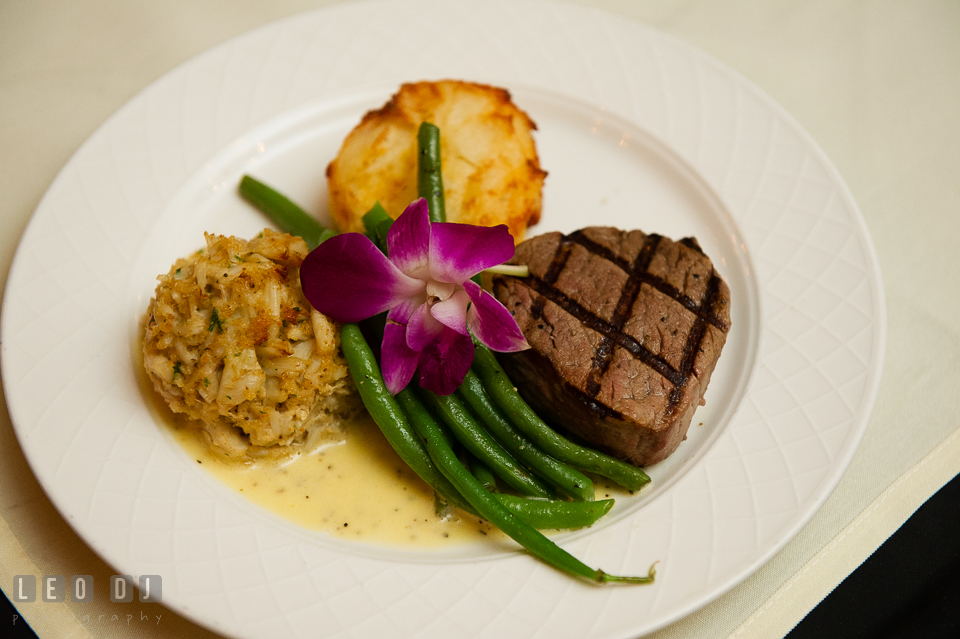 Following the dinner, the Bride and Groom did their first dance.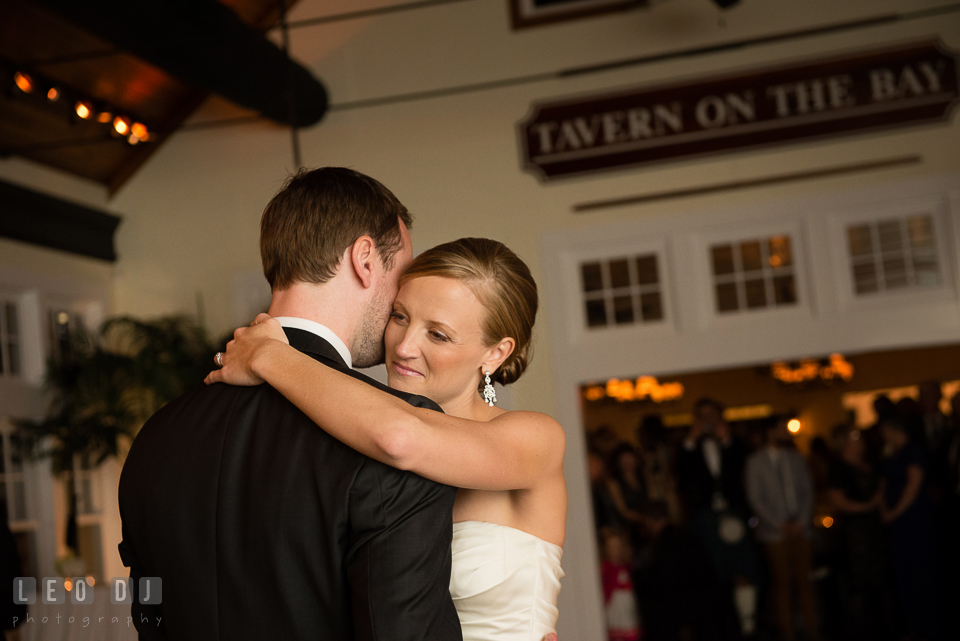 It's so touching to see the look in their eyes, when they looked at their partner. You can see how much they adore each other.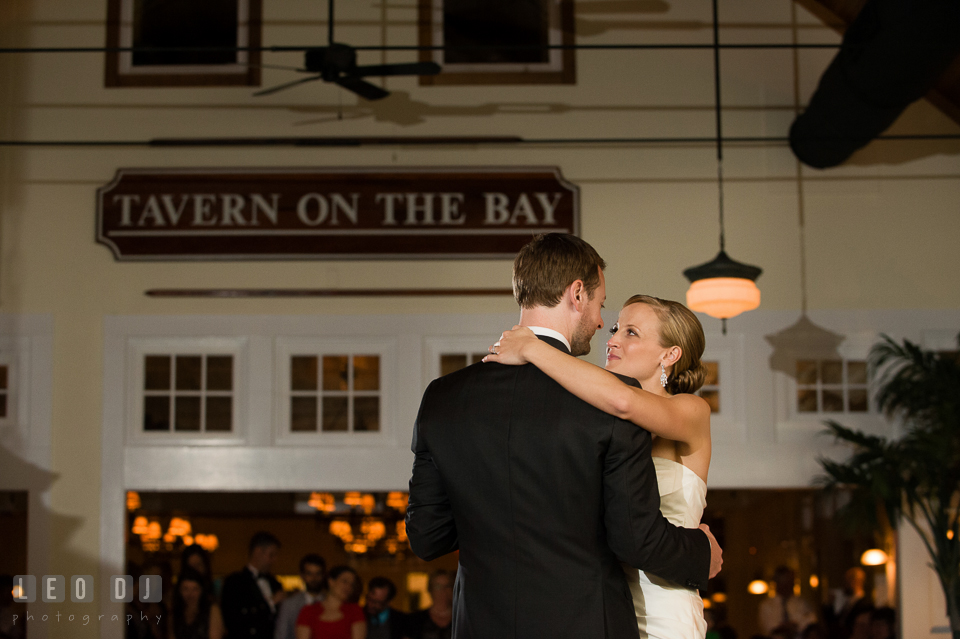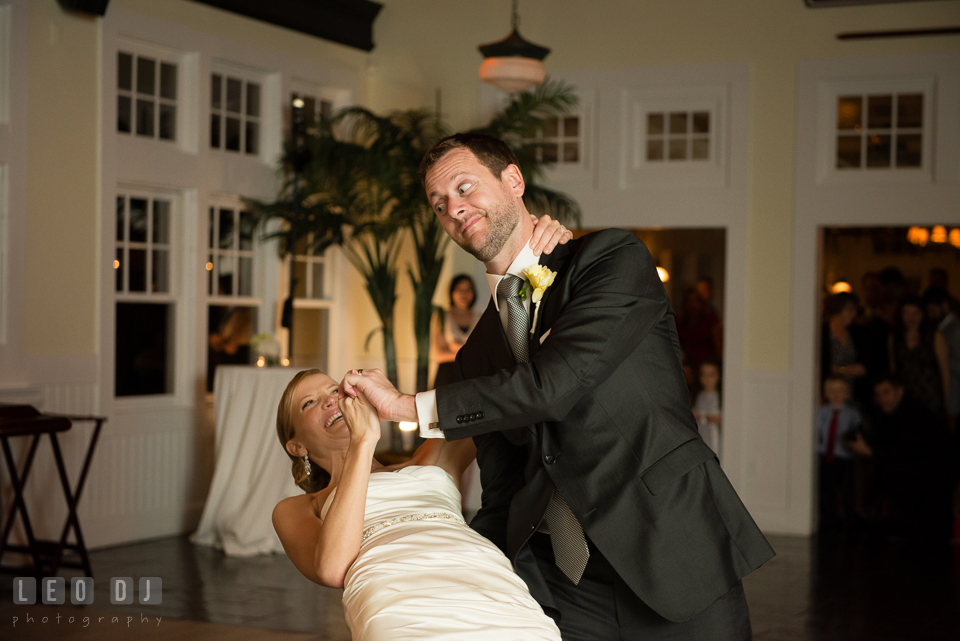 Next on the agenda was the Father of the Bride and daughter dance and followed by the Mother of the groom and son dance.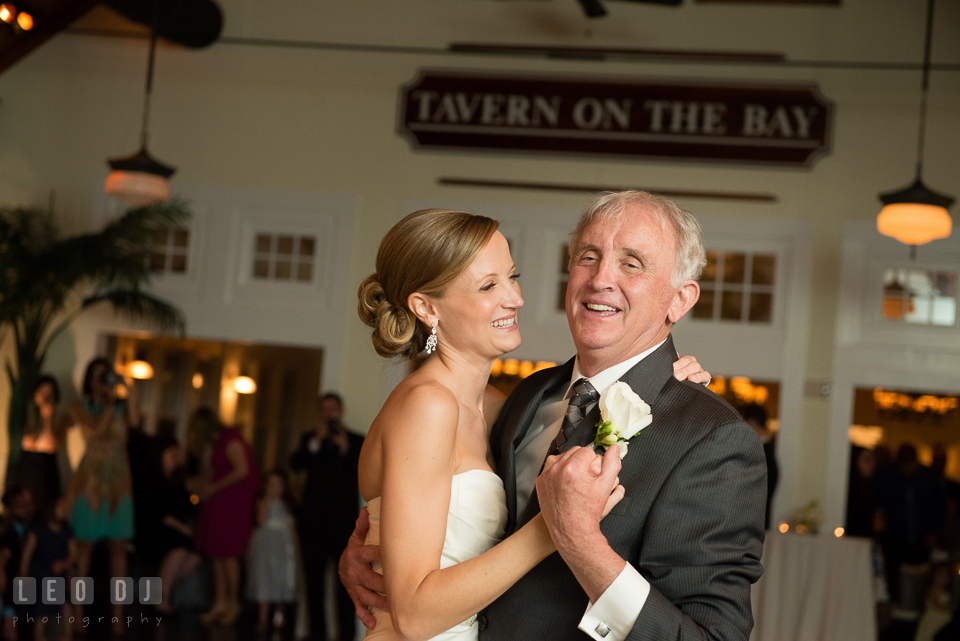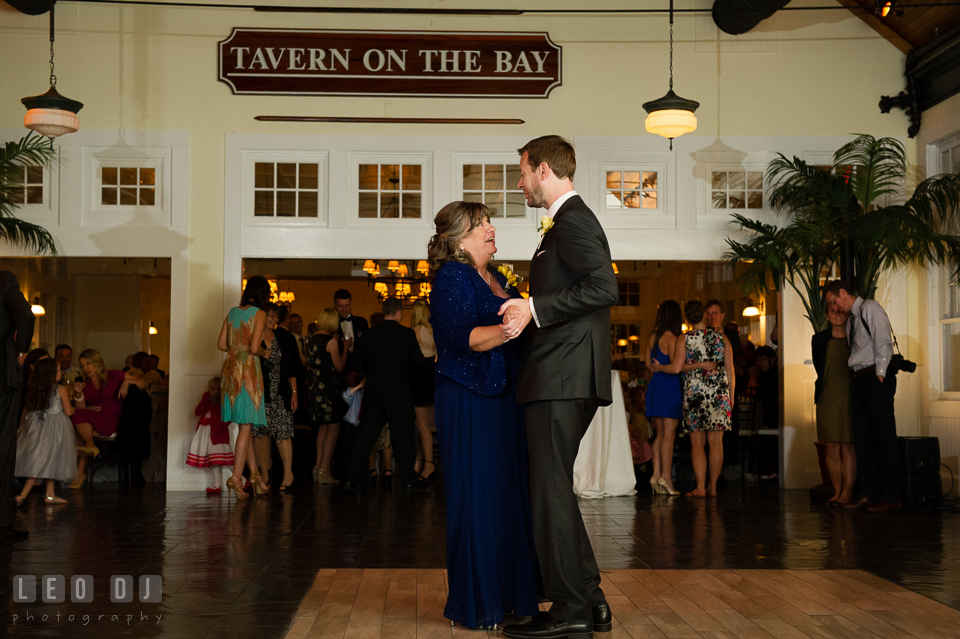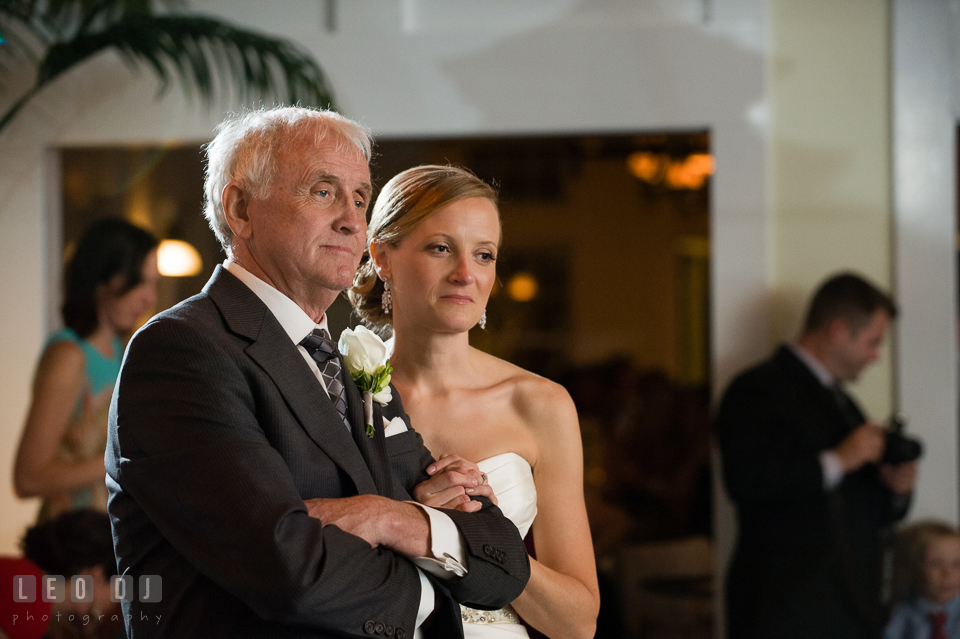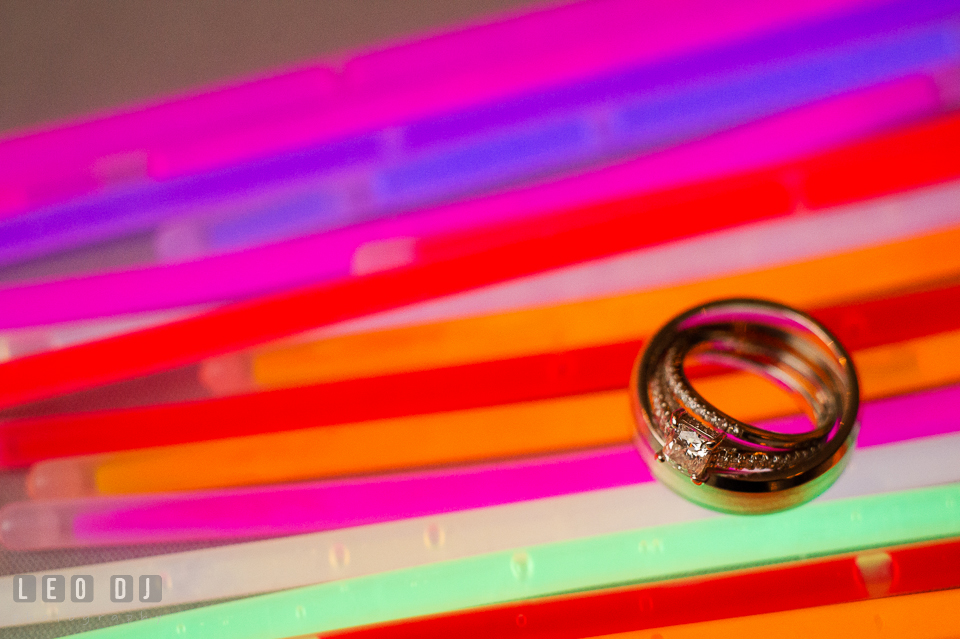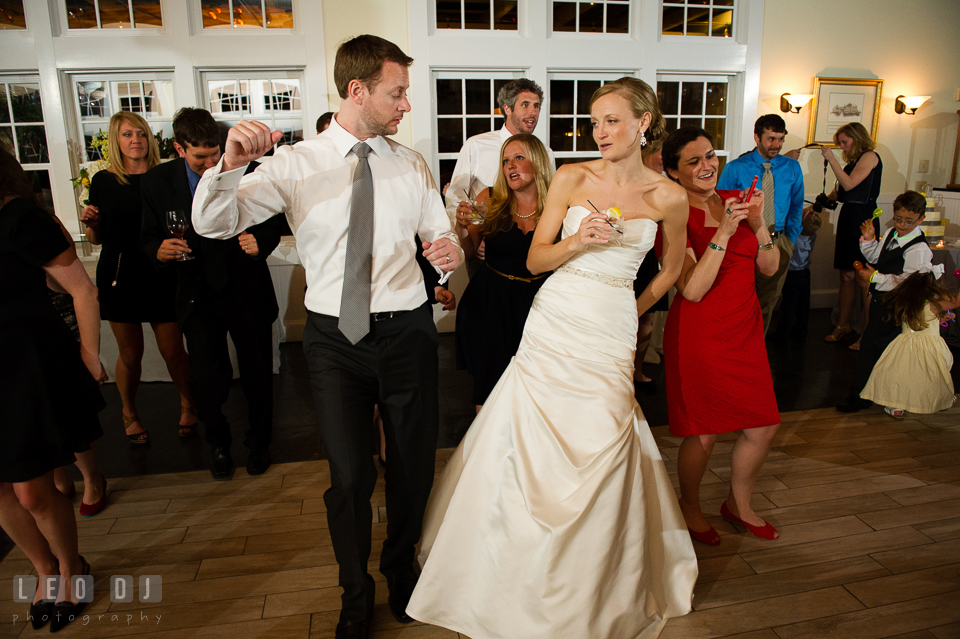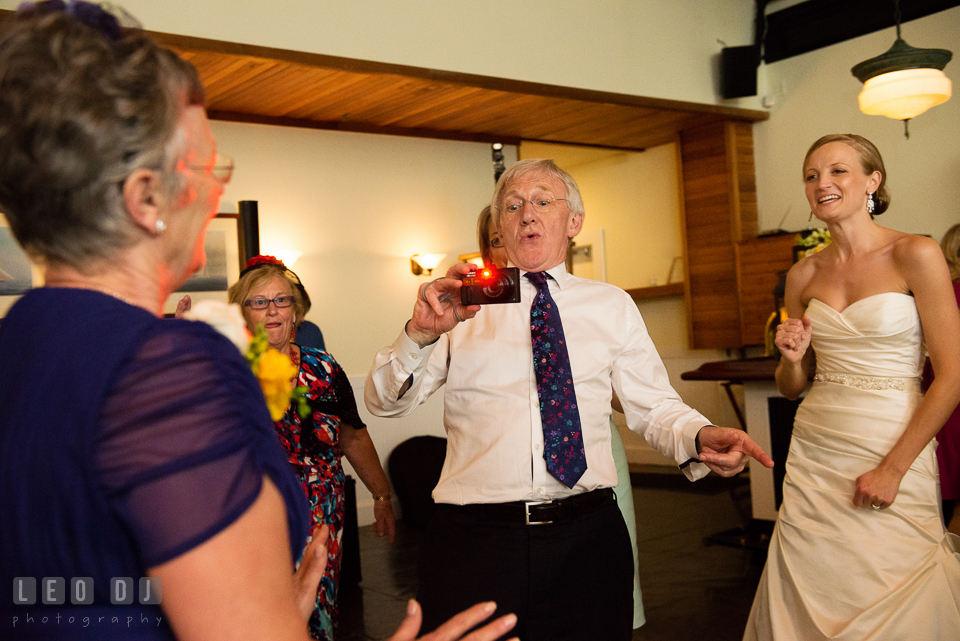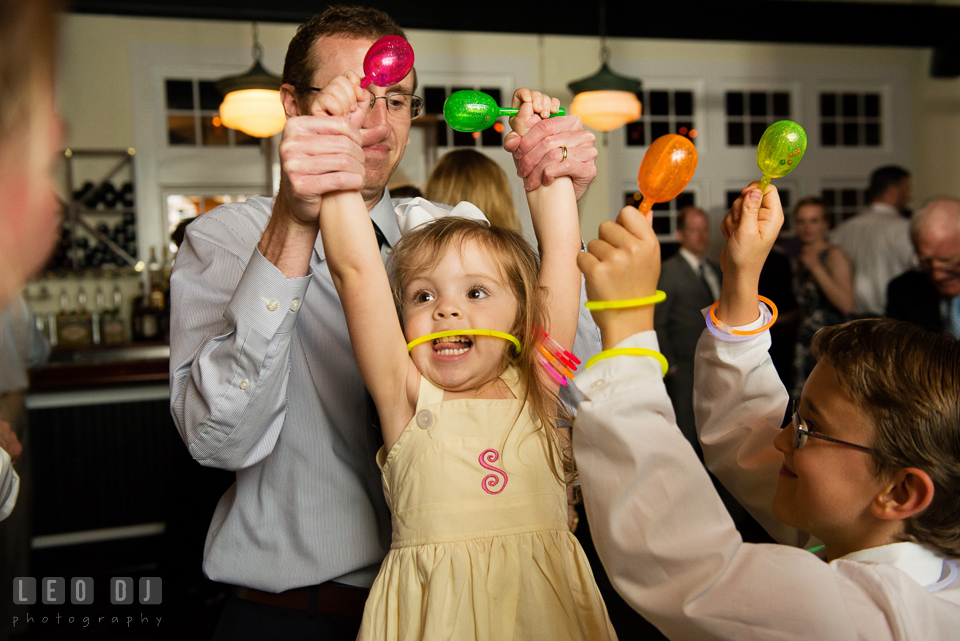 Then it was cake cutting time in between the open dance floor.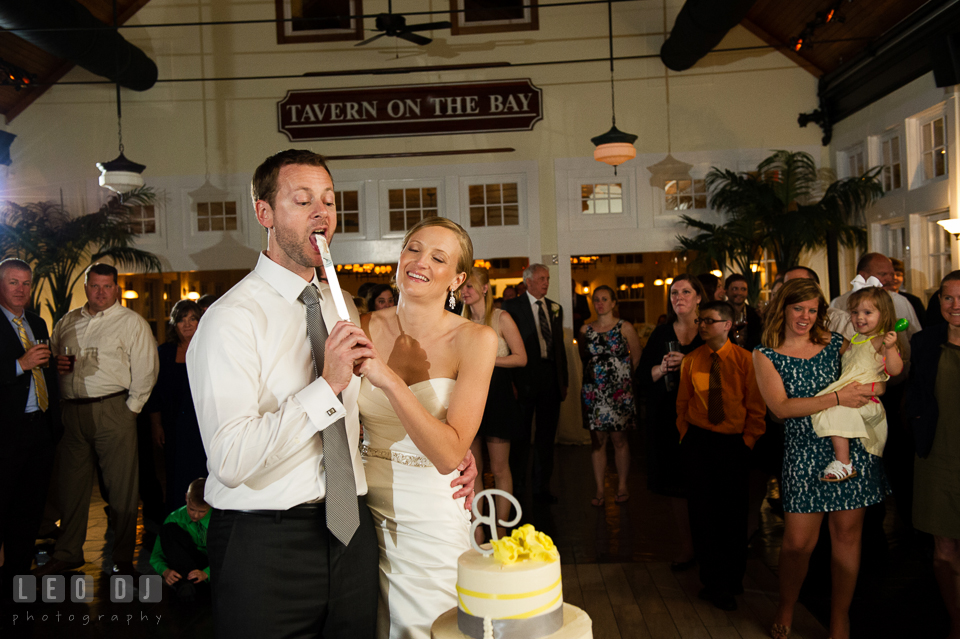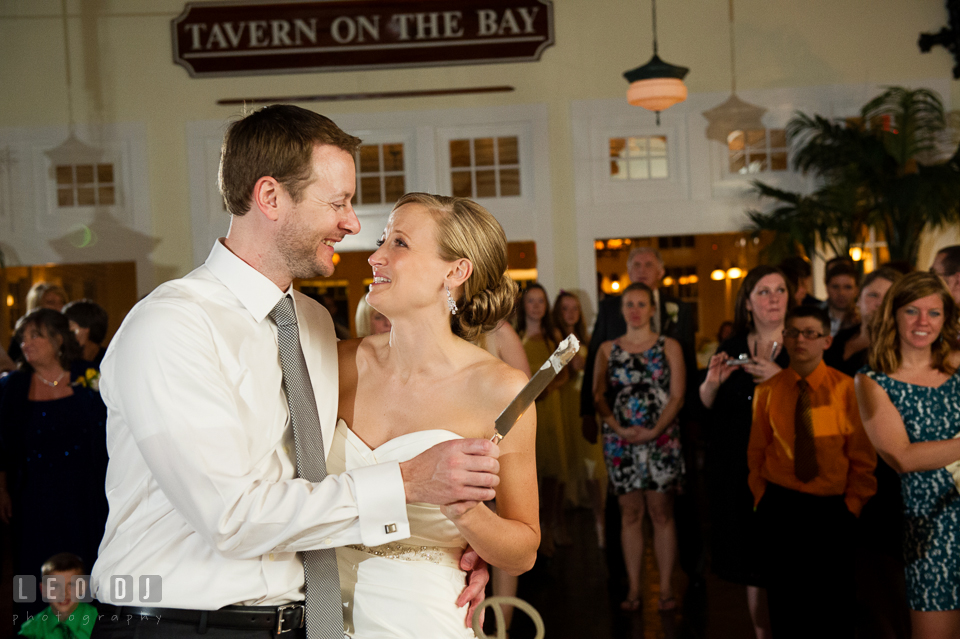 This happy couple won the anniversary dance being the longest married couple on the floor that night. They had been married for over 50 years but was the most energetic couple on the dance floor throughout the night!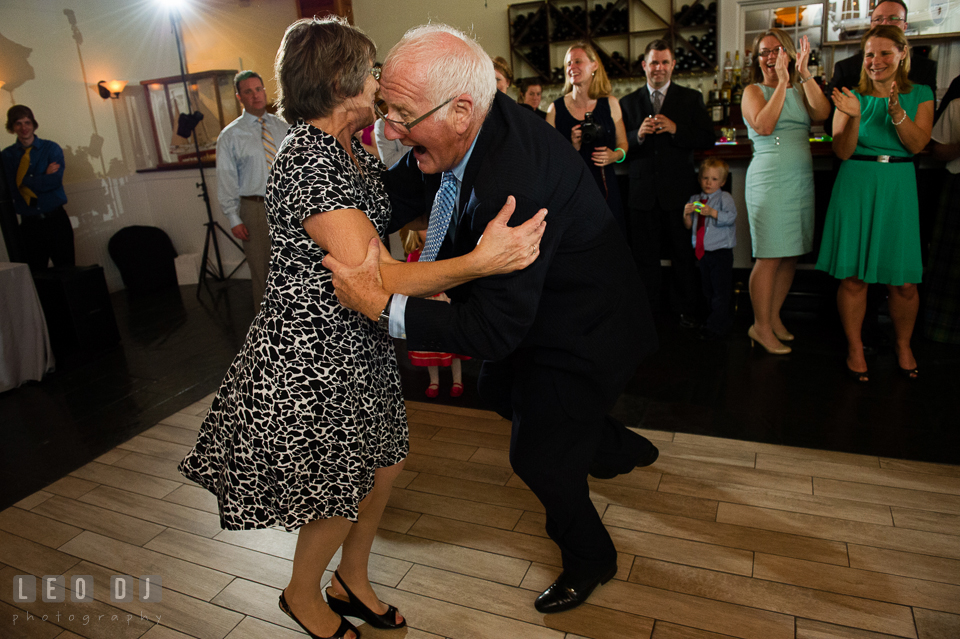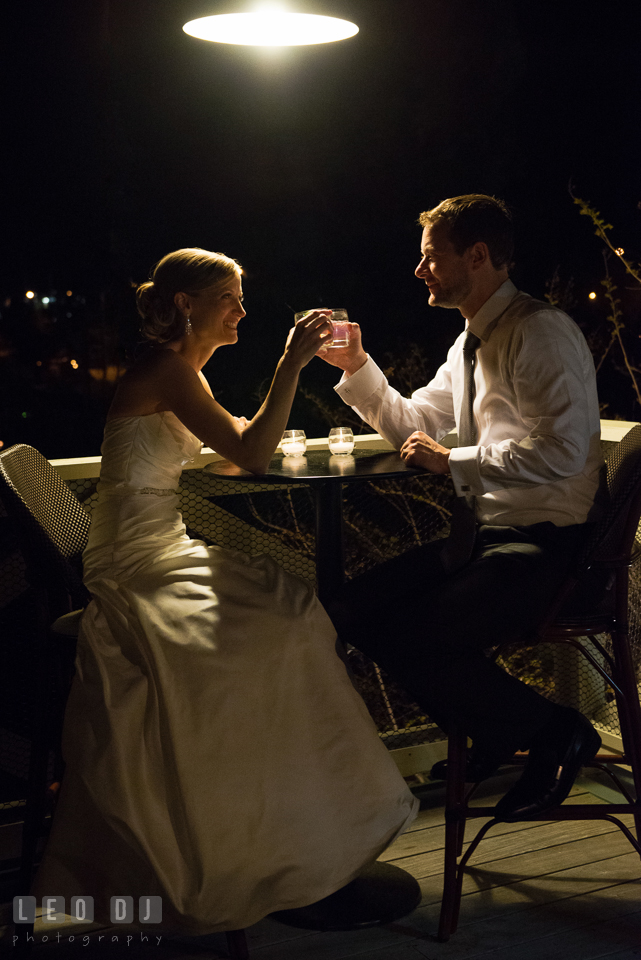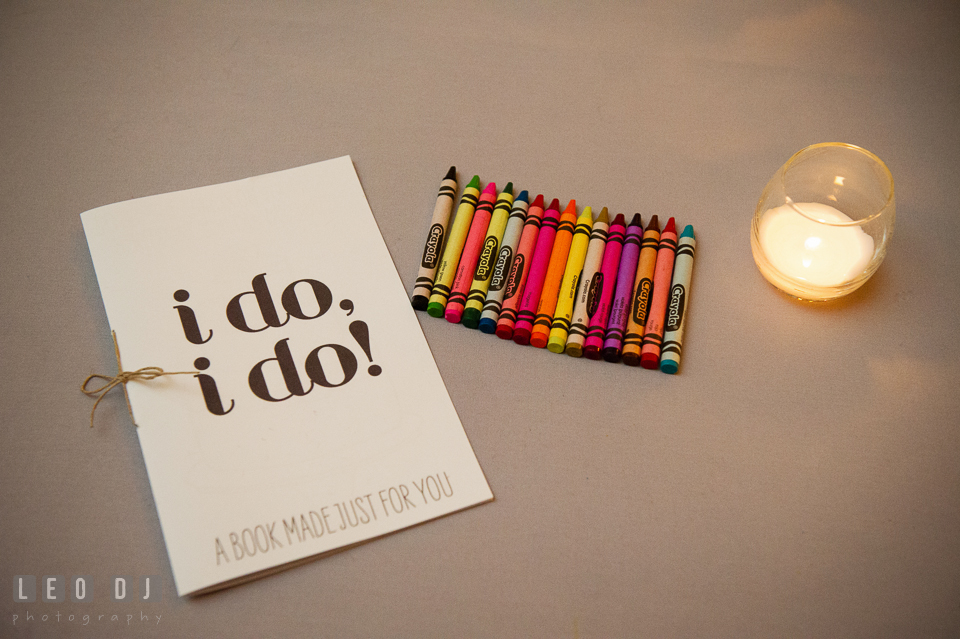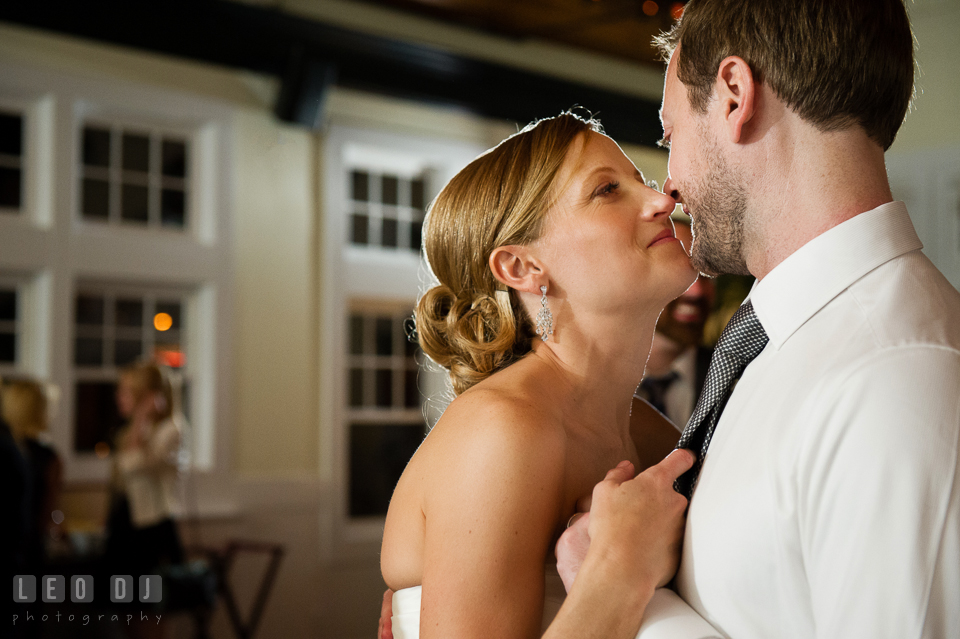 Congratulations, Larona and Ryan!
May you all live happily ever after! 🙂
Leo Dj
—
Vendors
Venue:  Chesapeake Bay Beach Club
Make up and Hair: Beyond Brides
Dress: Carine's Bridal Atelier
Florist: Contessa Flowers
Cake: Peace of Cake
DJ: DJ Jason Burns
Bag piper: Hal the Piper found at Gigmasters
Limo:  Extraordinar Limo
Yacht:  Watermark Cruises
Cards:  Fingers in Ink