I was very honored when Erin Janes of the Chesapeake Bay Beach Club called and asked me to document the Bridal Tasting event they would be having.
I was really excited to do it not only because it was an awesome waterfront wedding and event venue, but also because a lot of Bride and Grooms dreamed to have their wedding here at the Beach Club.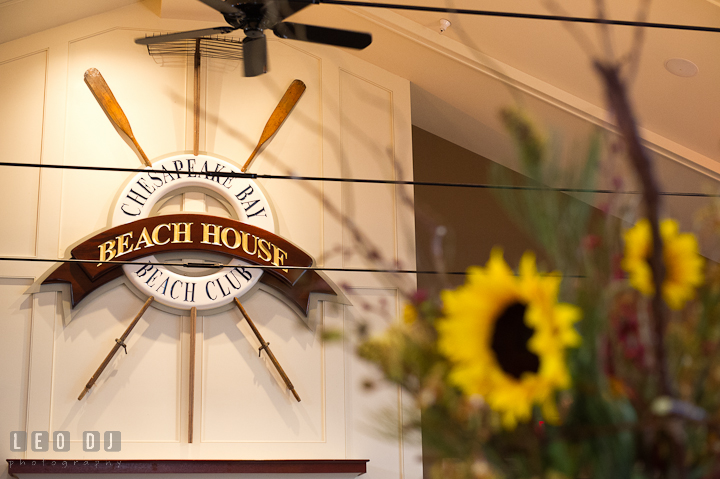 During the Bridal Tasting, the attendants get to see few samples of the table centerpieces, linens, china, and silverware.
An awesome sand dollar, star fish, and white orchids table centerpiece.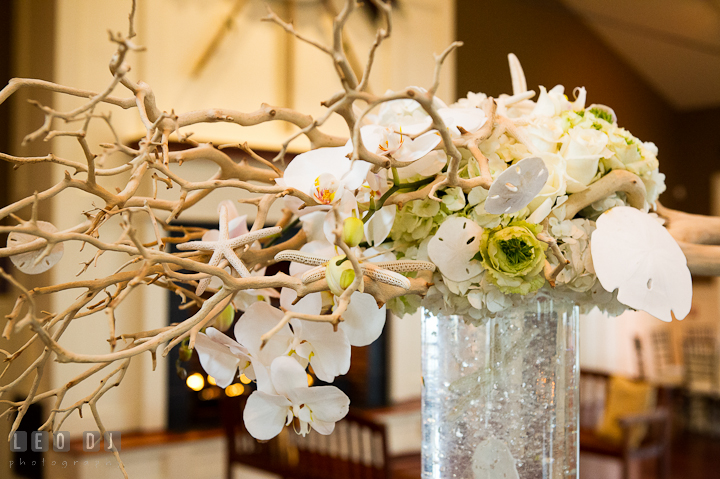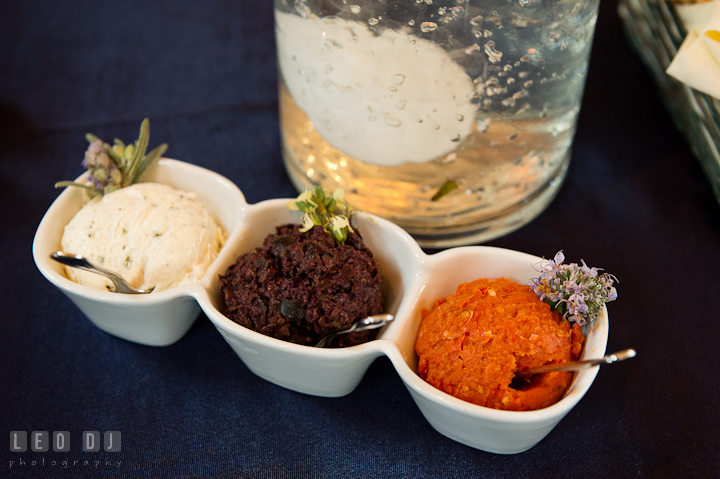 A lot of the decorations and flowers you see below are the work of the Intrigue Design and Decor team.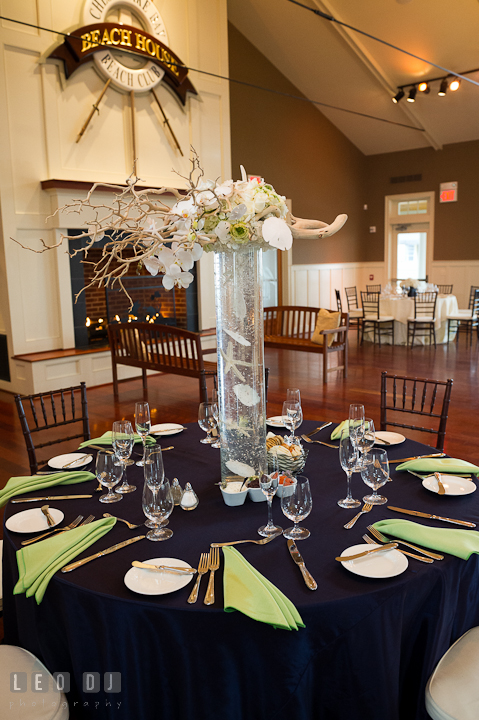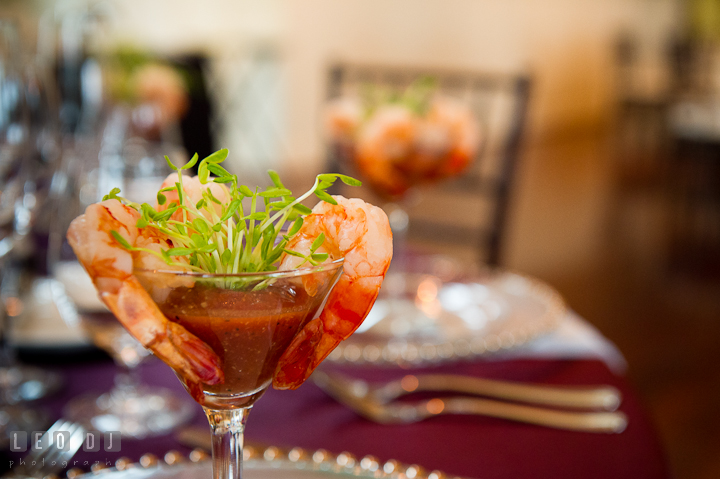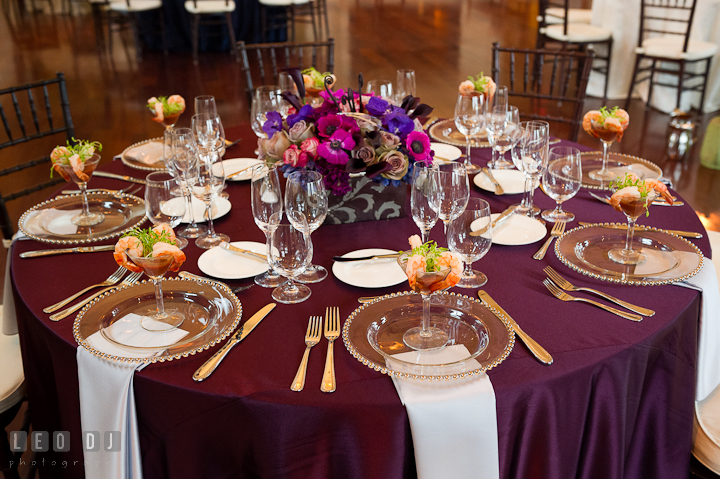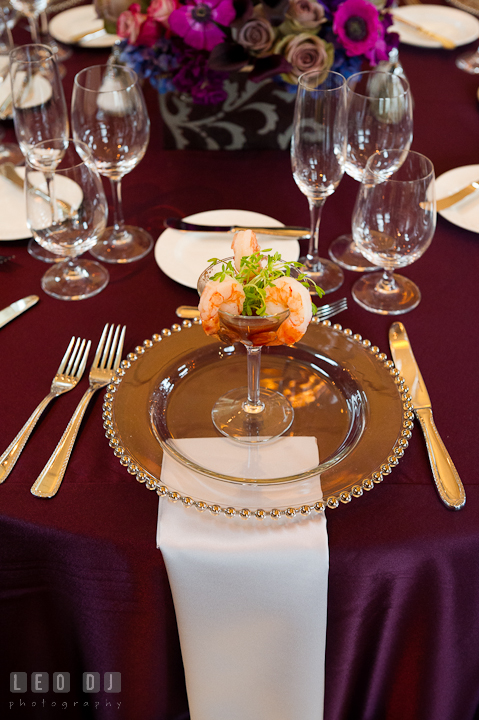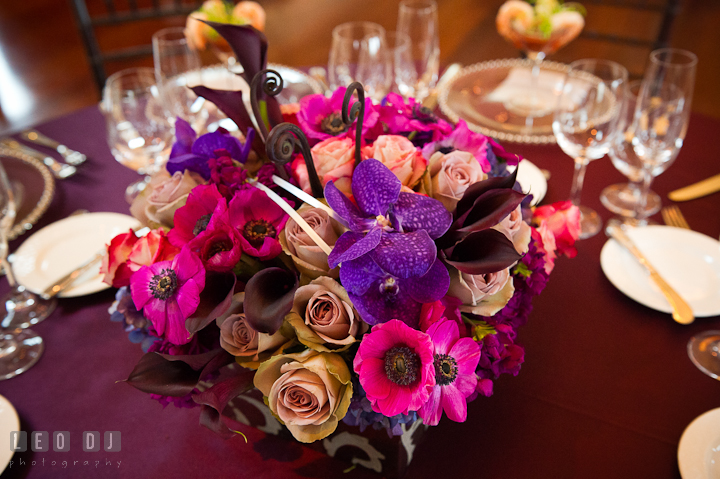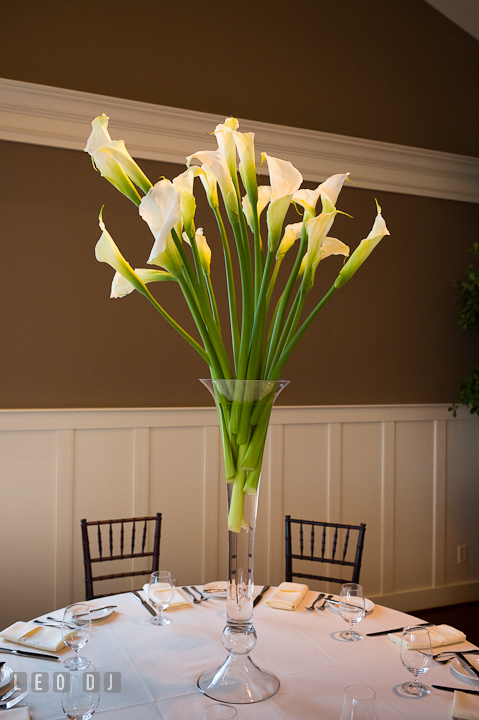 Sarah of Intrigue Design and Decor doing some finishing touch up for the table centerpiece.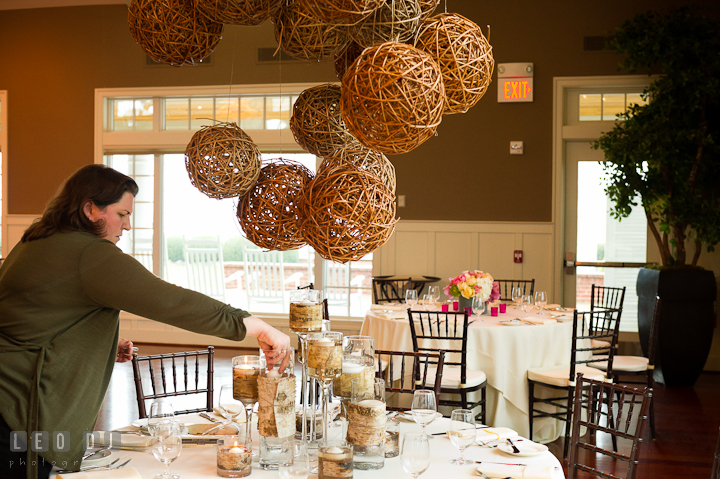 Gorgeous floral bouquet that matches the table cloth.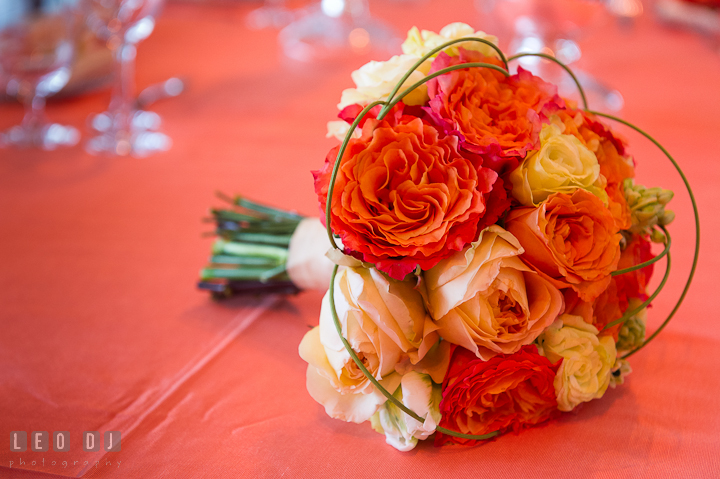 I love these suspended rattan balls and the glass candle holders covered with birch tree barks.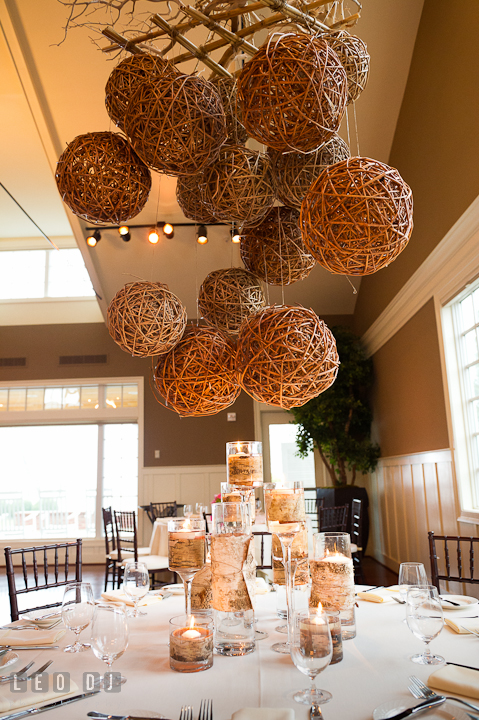 The sunflower floral arrangement brought warmth feeling to the table.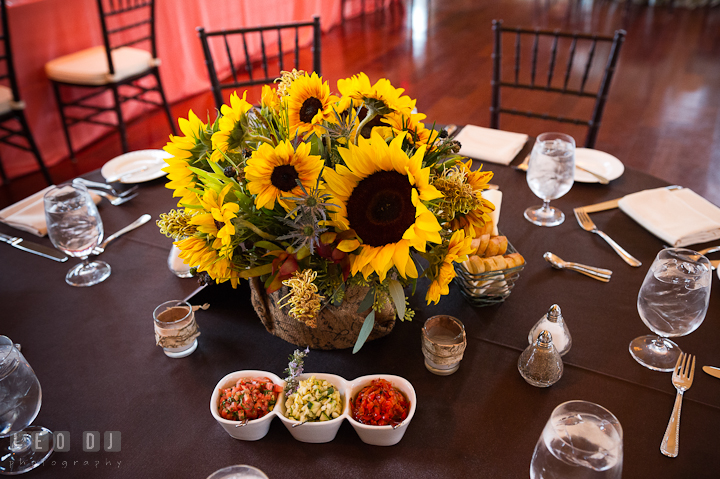 I was really fascinated with these sand dollar and starfish filled vase.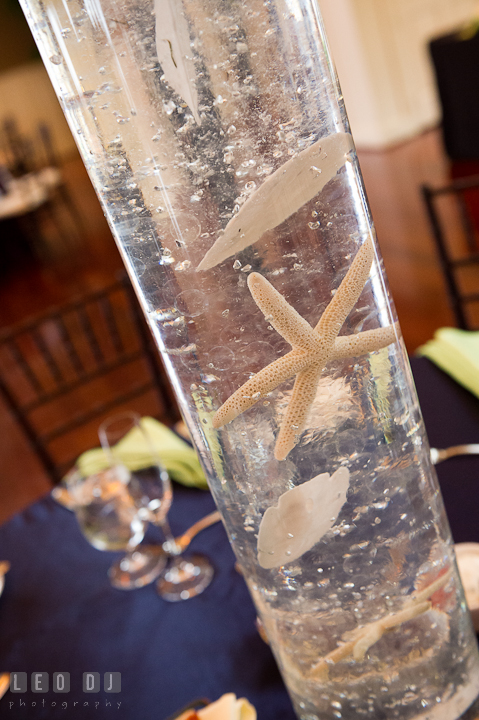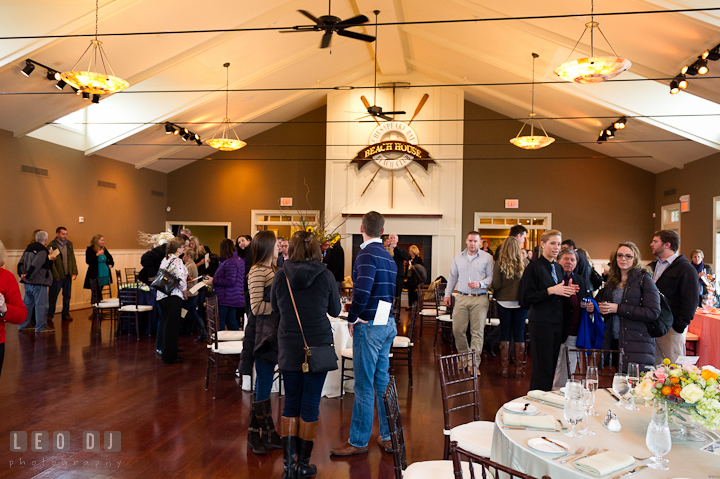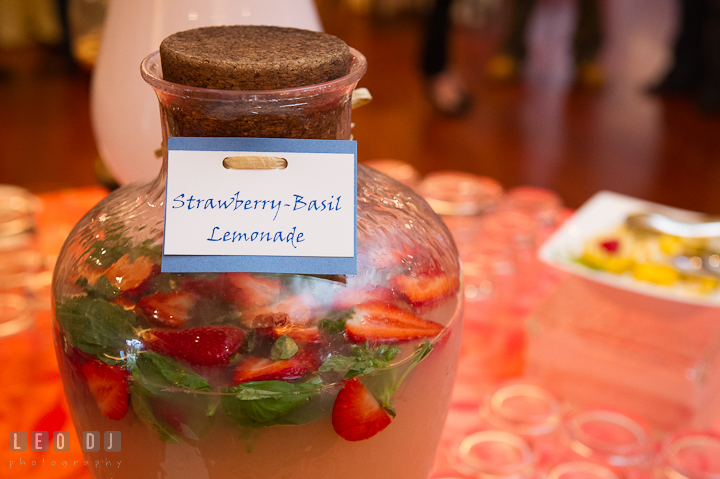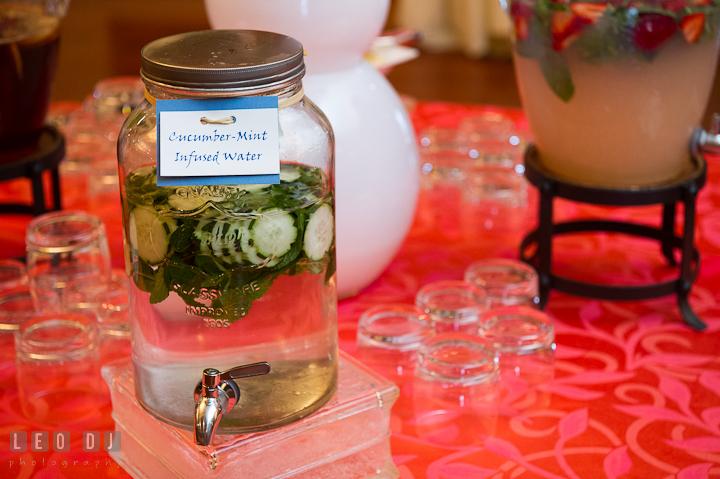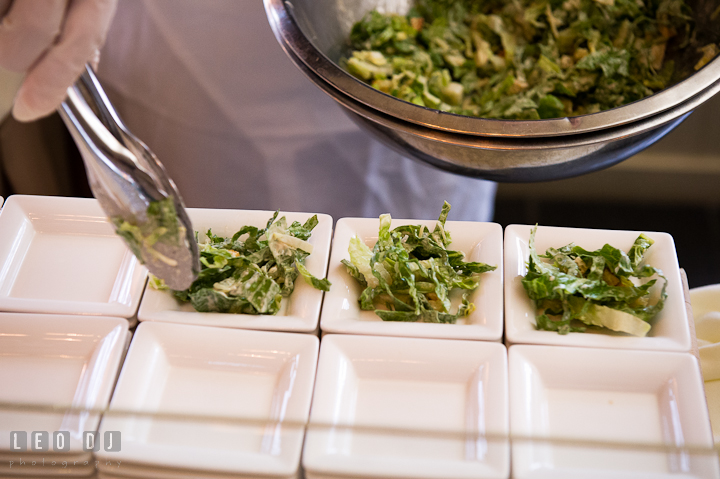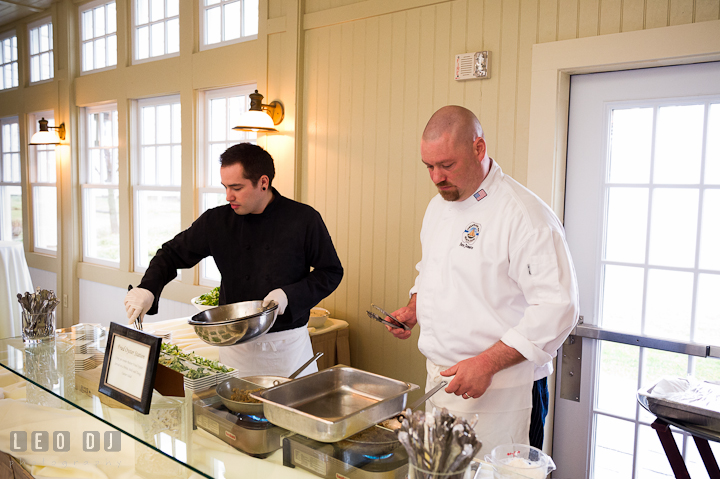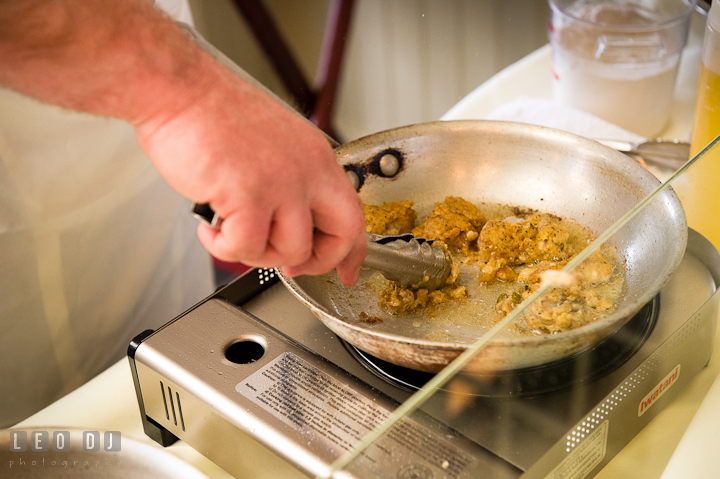 Next, the Brides and Grooms-to-be get to taste delicious hor d'oeuvres and drink samplers for the cocktail hour.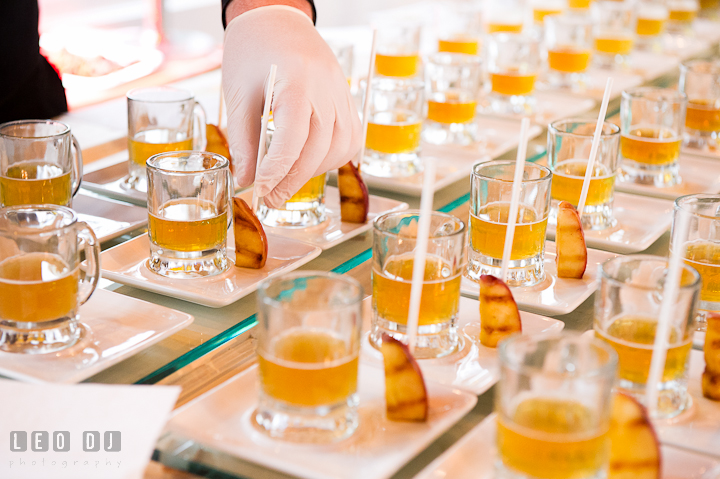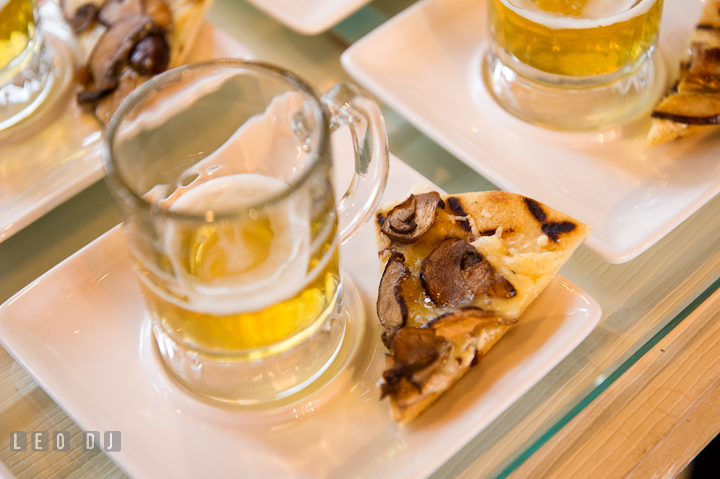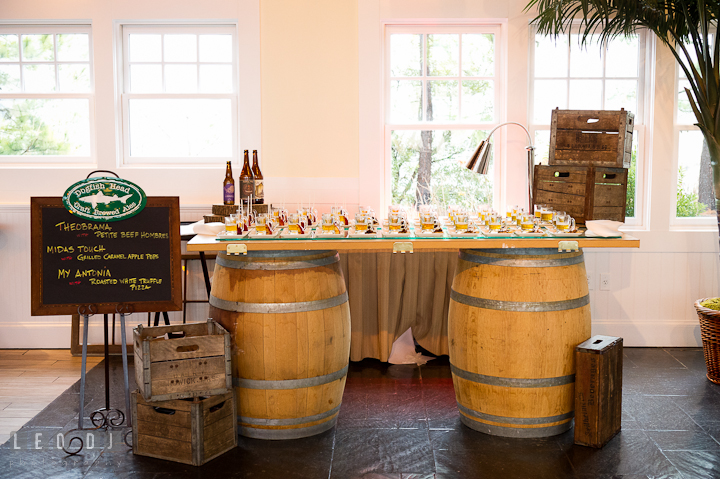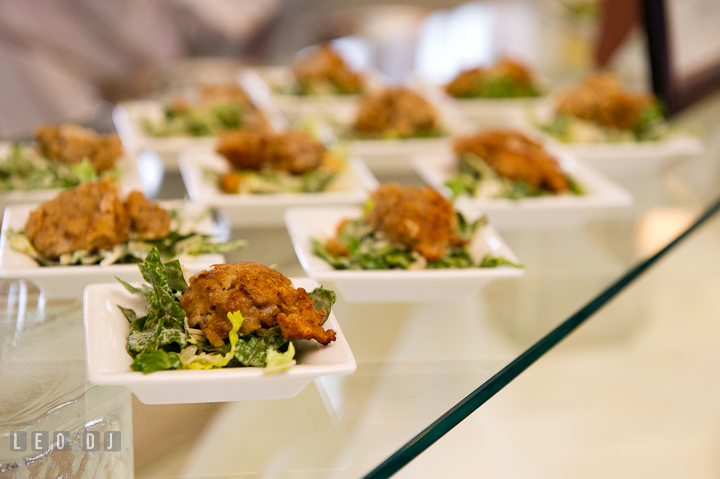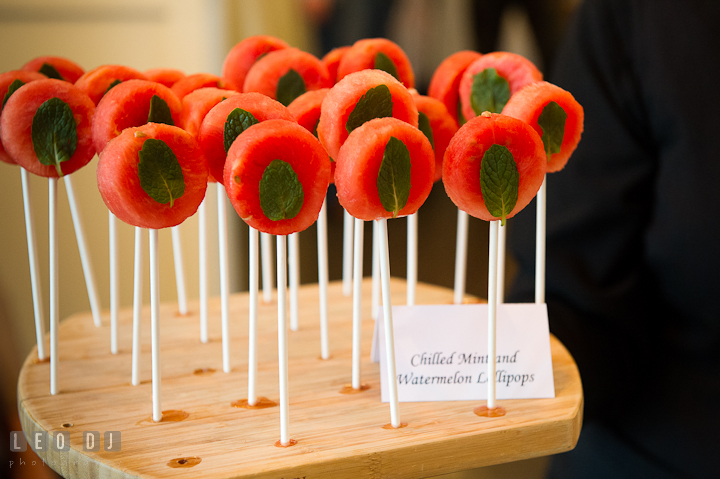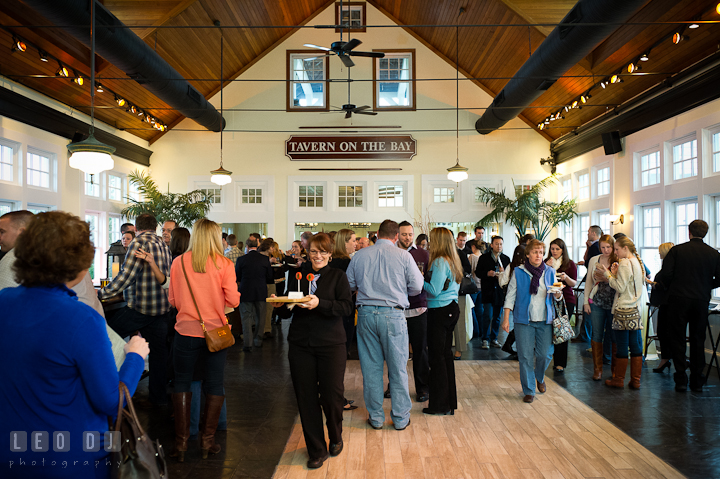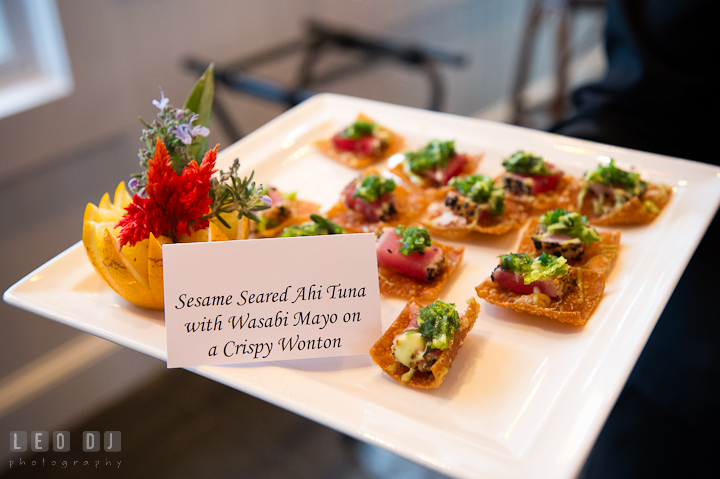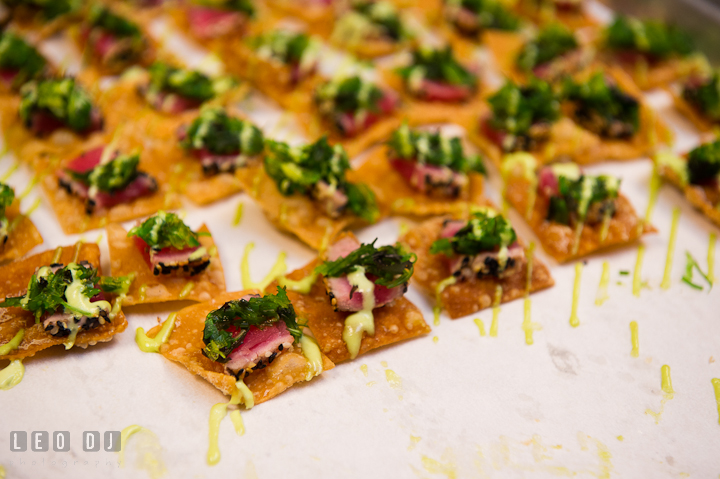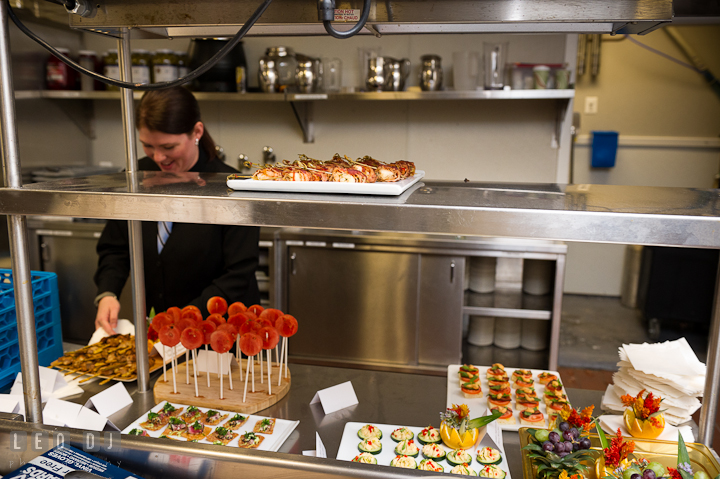 The team inside the kitchen, including the General Manager, Dereck Janes, were all super busy providing continuous supply of hor d'oeuvres and drinks for the guests.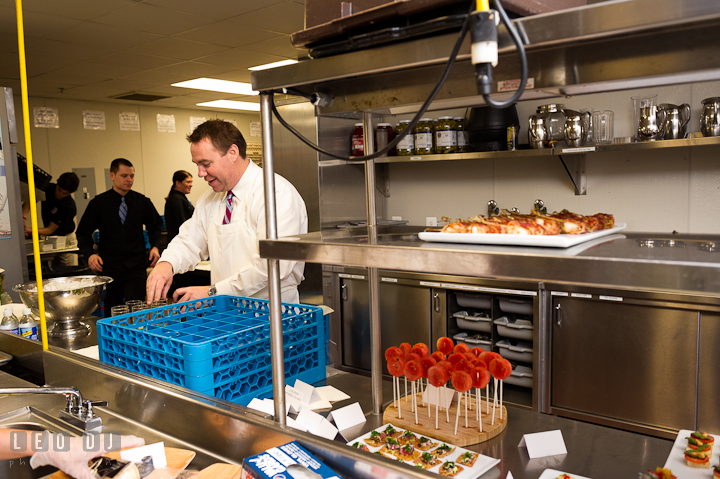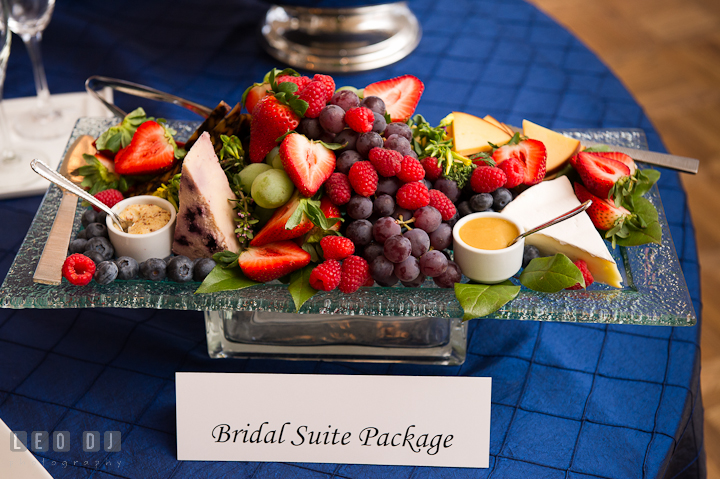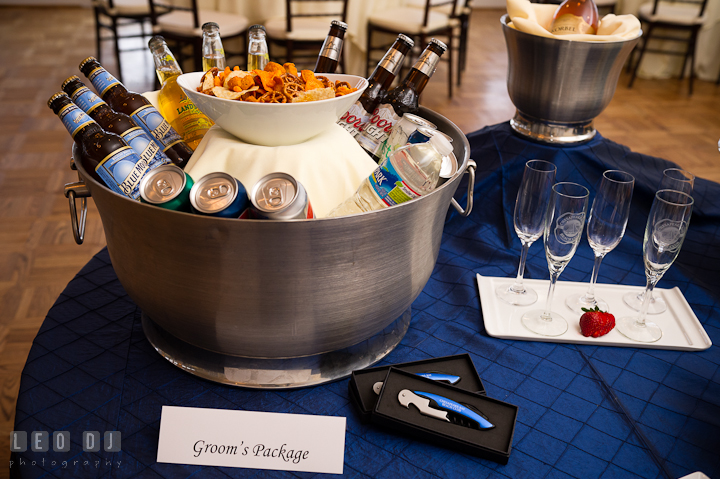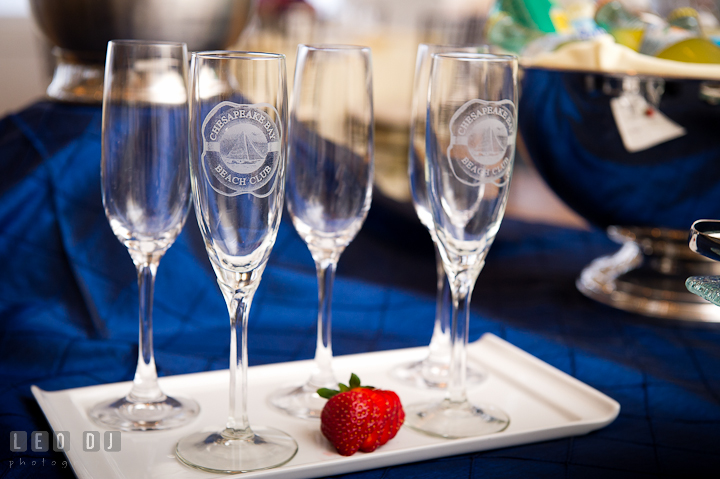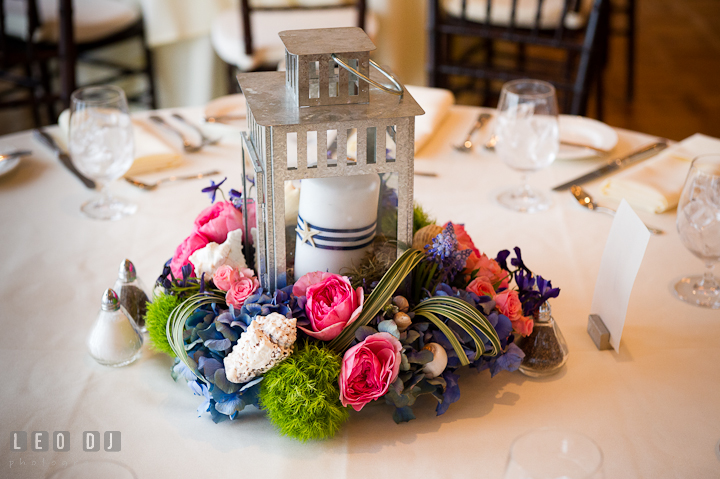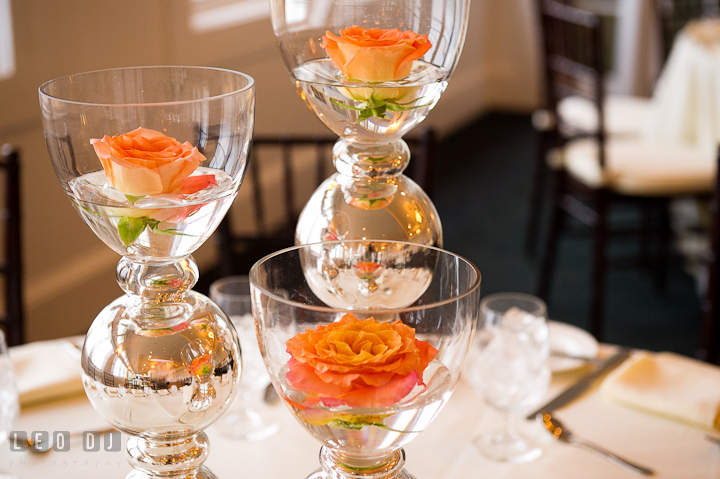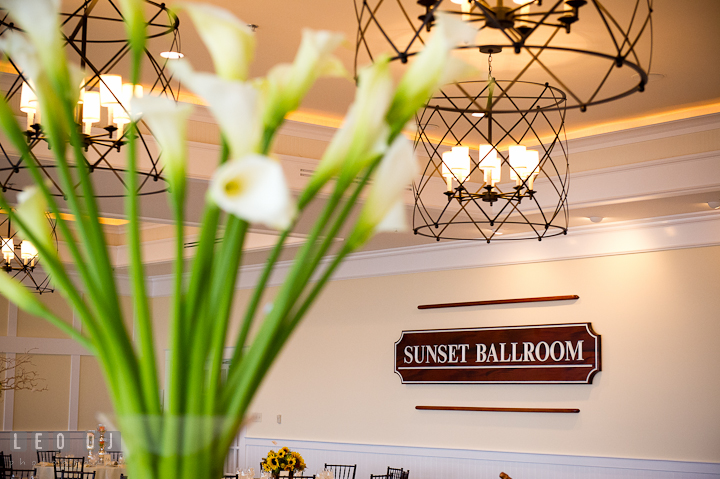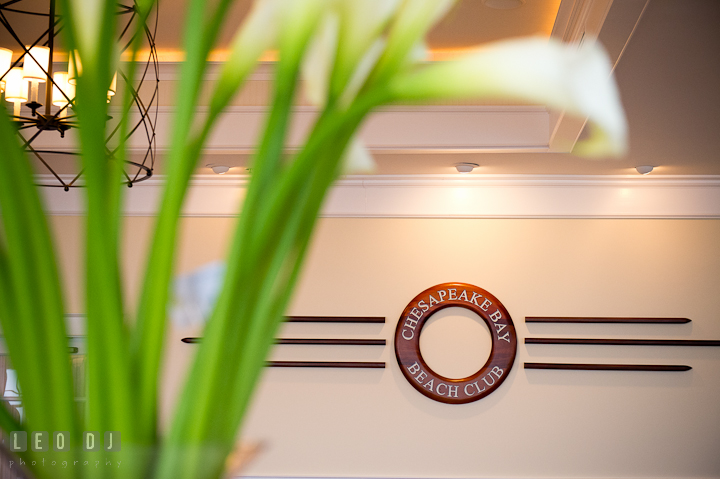 During the next session, the guests get to taste the dinner menu.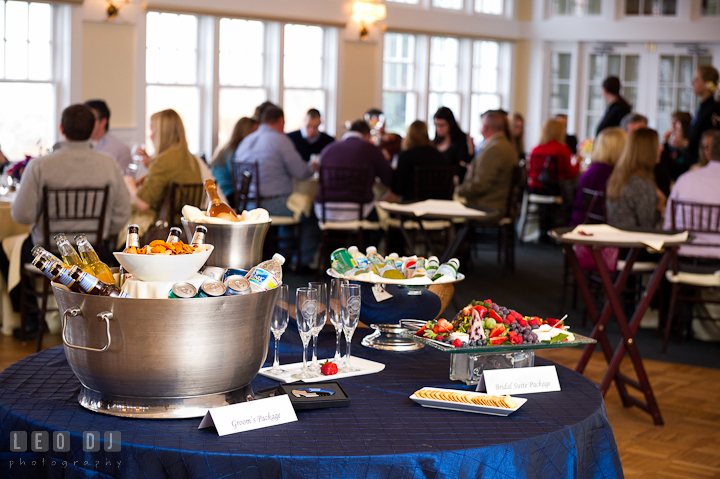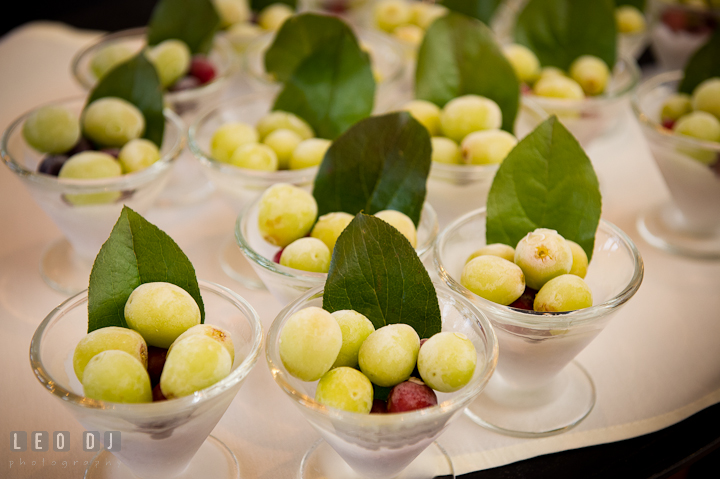 Fruit and salad appetizers.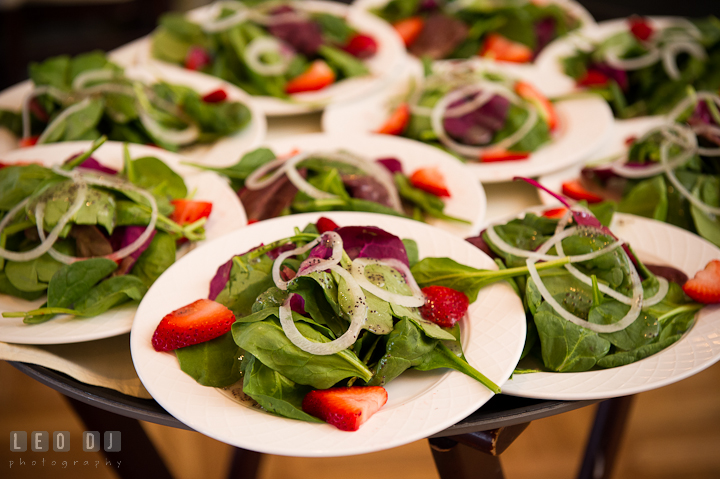 On of the many selections to choose from for the dinner menu. Here they had the delicious crab cake, beef steak, mashed potato, red bell pepper and green beans.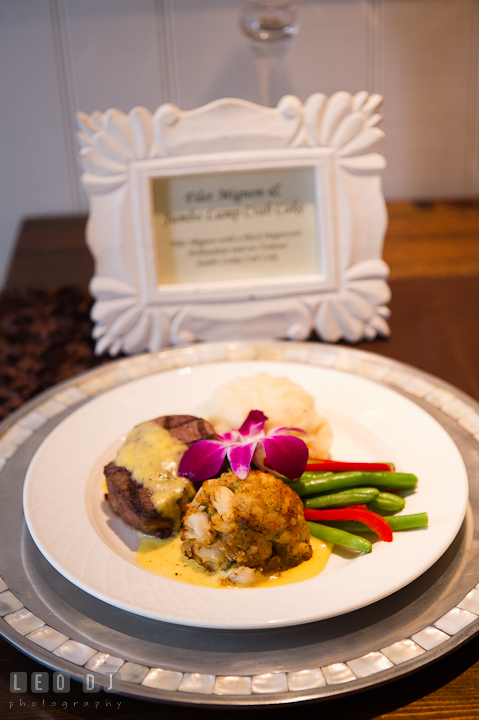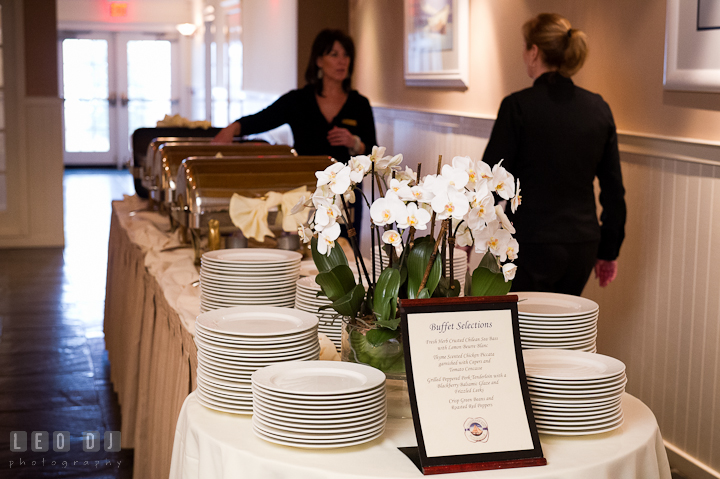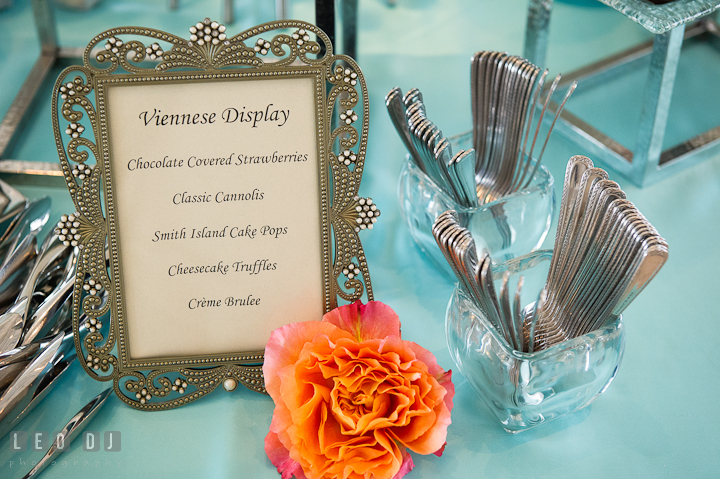 Last but not least would be the delicious desert samplers. 🙂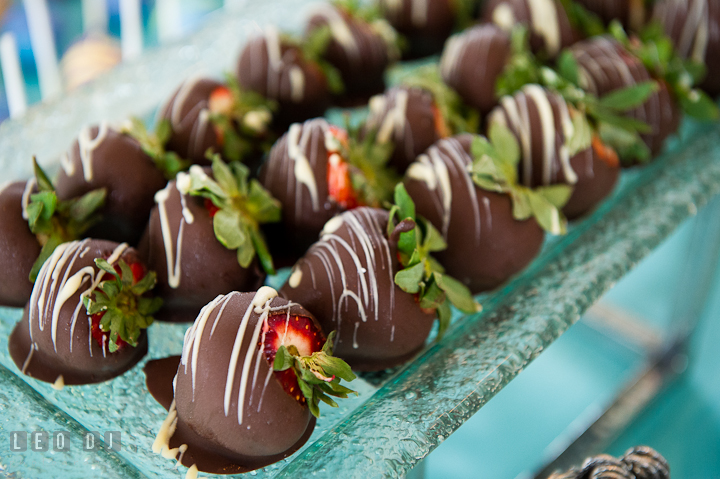 Not only they're delicious, but they looked awesome as well!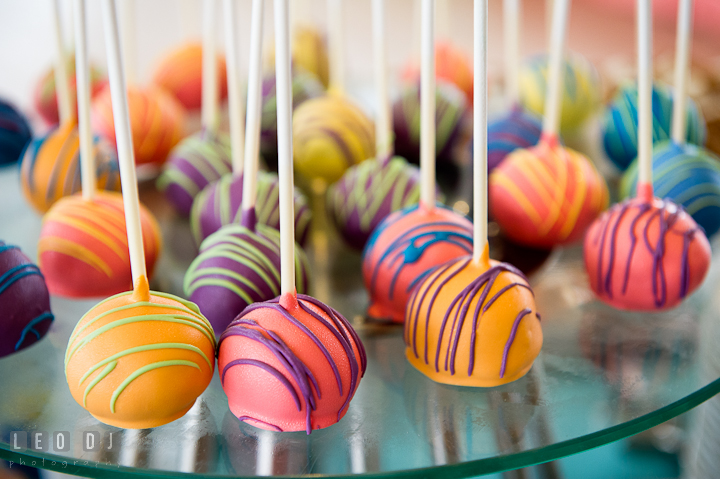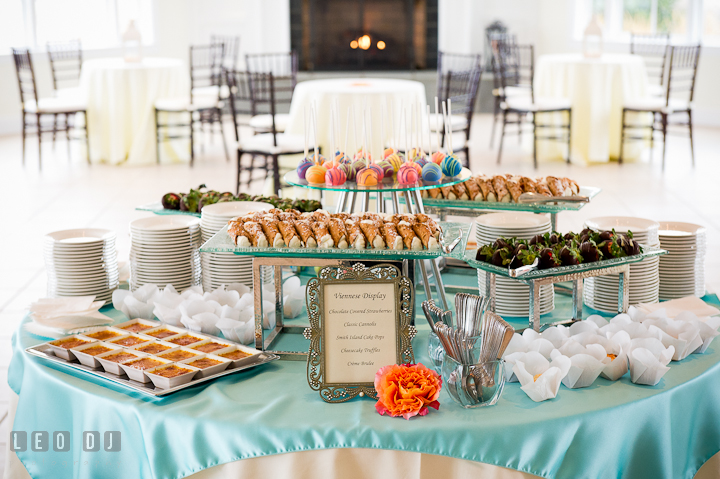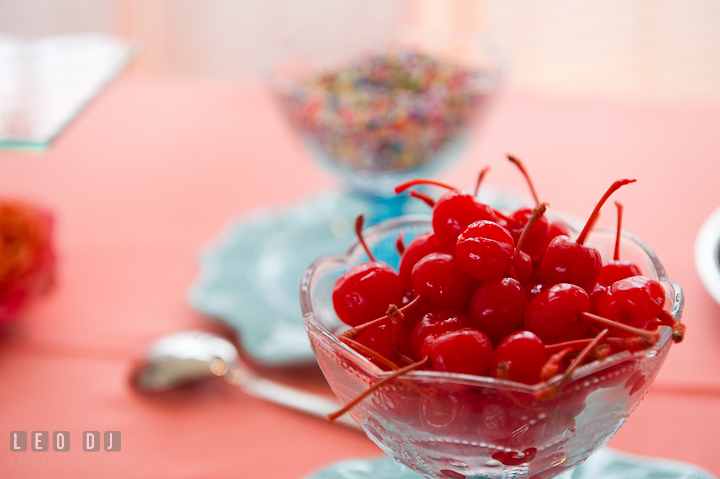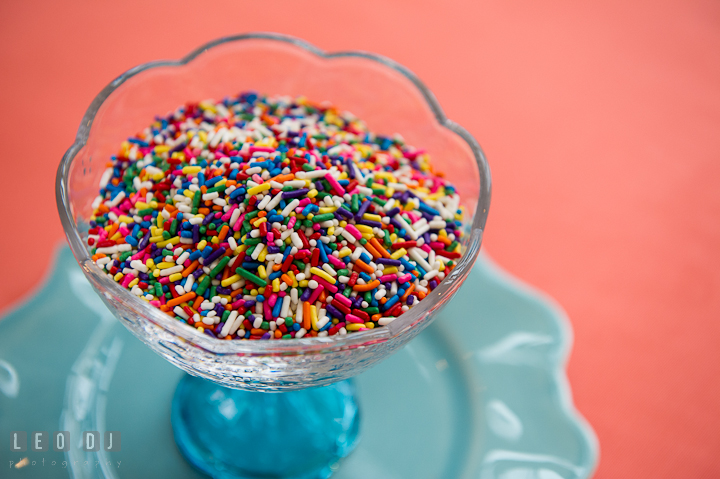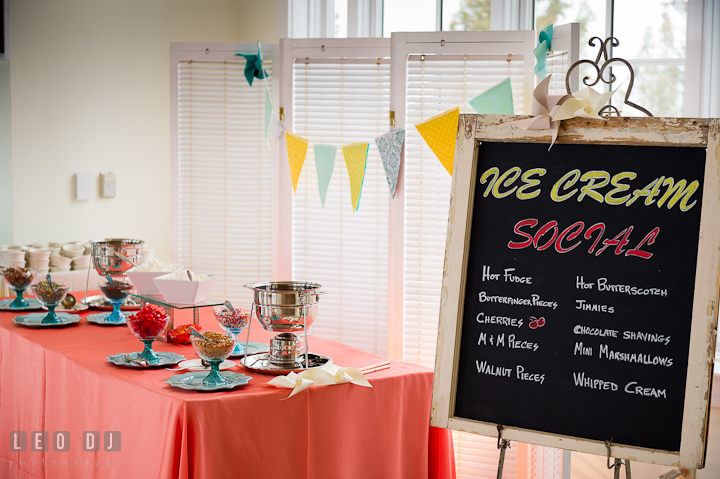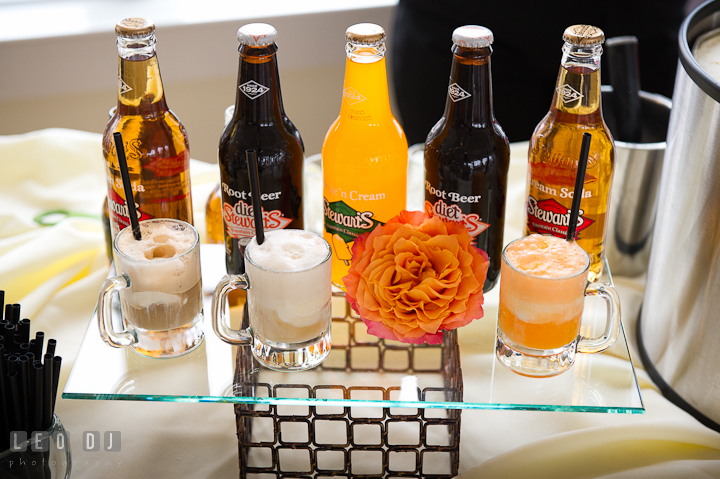 This would be the root beer float station. 🙂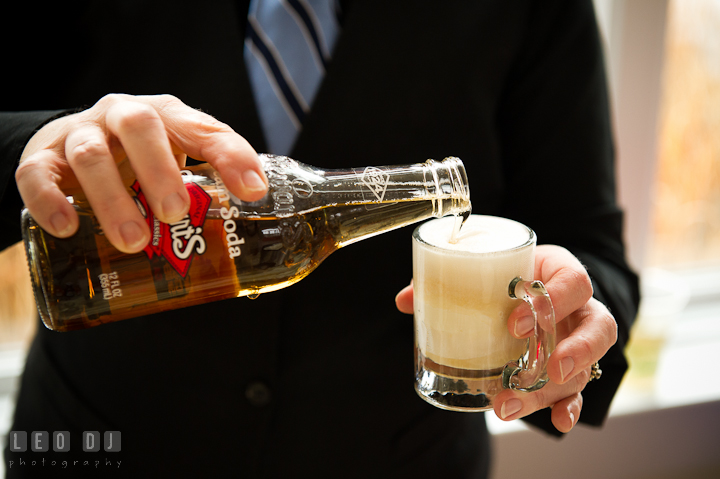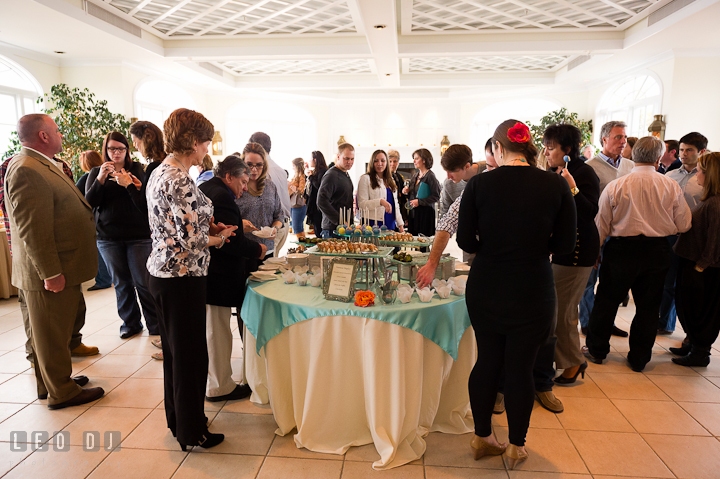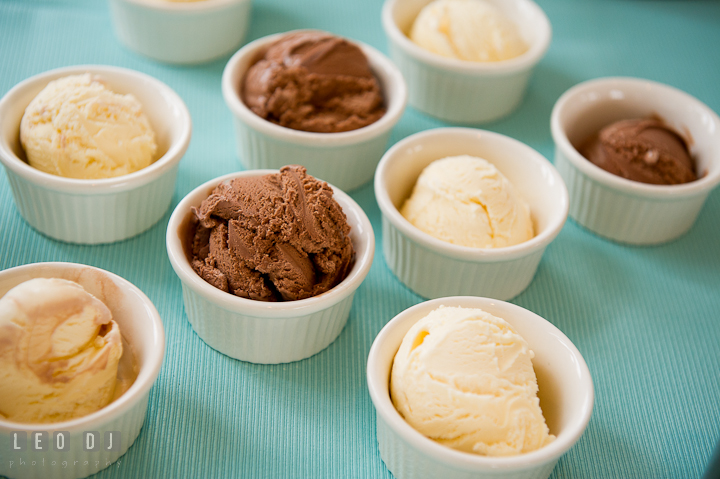 The fabulous and hard-working wedding manager and coordinator team from the Chesapeake Bay Beach Club, Teresa, Erin, and Carrie. 🙂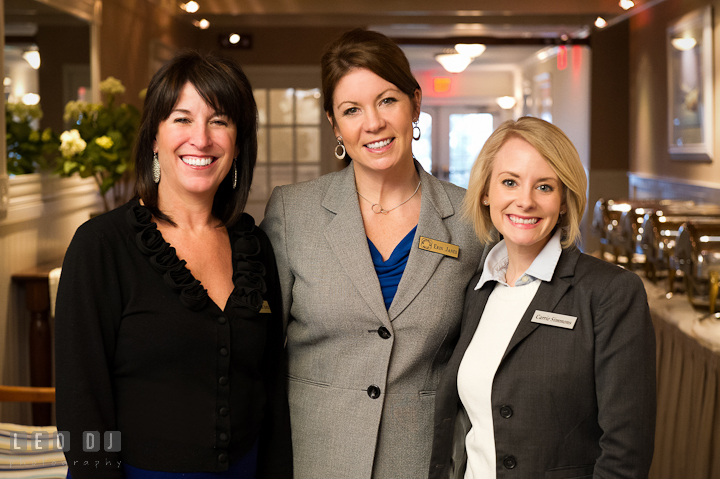 It was quite a long day for the whole event, but I sure enjoyed it! All the staff at the Beach Club were really nice and helpful and sure made my job easier.
I sure wouldn't mind doing it again next time! 🙂
Leo Dj
—
Vendors
Venue and Catering: Chespeake Bay Beach Club
Decor designer and florist: Intrigue Design and Decor