If you haven't seen Chelsea and Michael's engagement photo session on Kent Island, go check them out! You can also learn how they started their relationship.
I was so excited when the big day finally came. I knew that it's going to be a beautiful wedding! I was so happy to be a part of it and be able to document the story. 🙂
This is one of my favorite shot from the day, which was taken after the ceremony.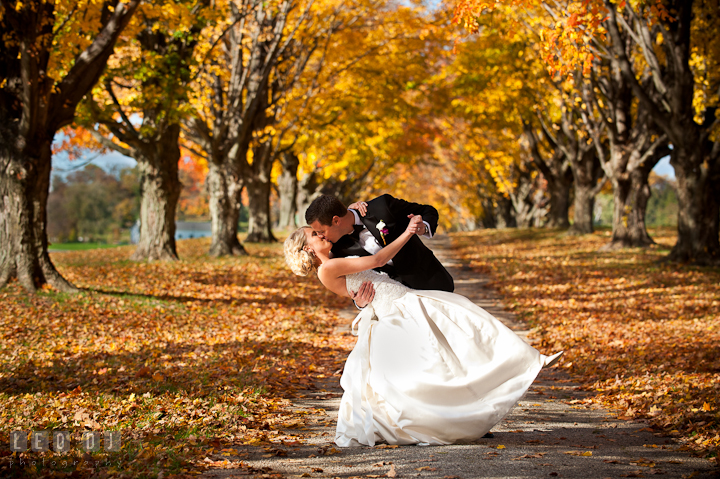 But let's rewind a bit to see what's going on during the getting ready.
Chelsea, her parents, the Matron of Honor and the Bridesmaids were getting ready at the Baltimore Marriott Waterfront Hotel.
After the make up and hair do by the team from Amie Decker Beauty, Chelsea opened the gift from Michael.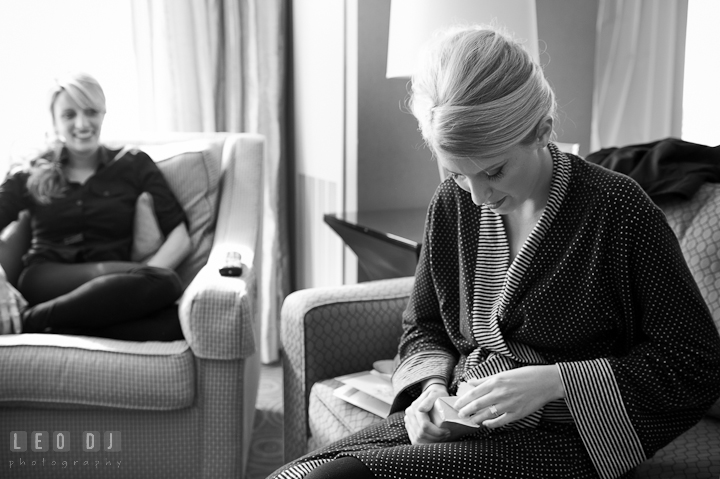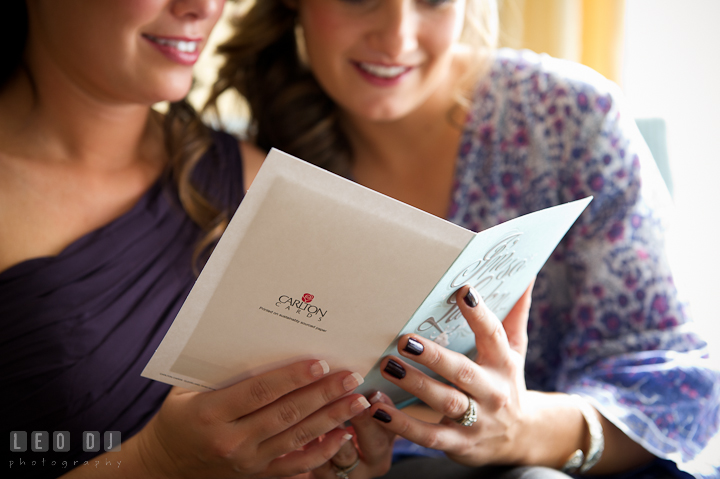 One last touch up for the Bride's hair do.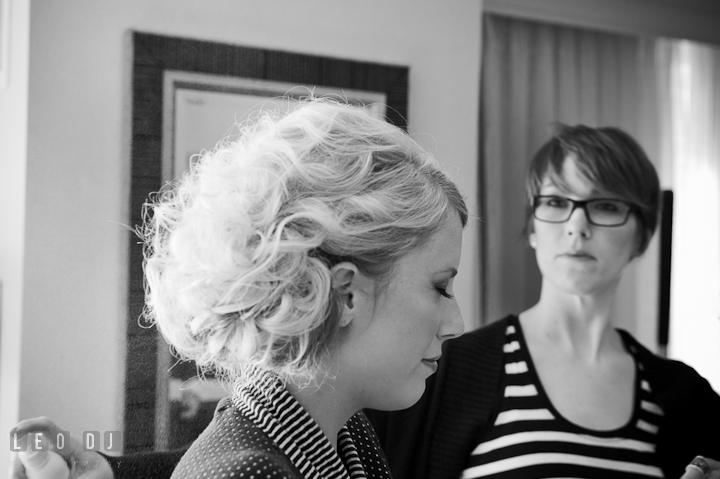 This gorgeous wedding dress would be worn during the reception.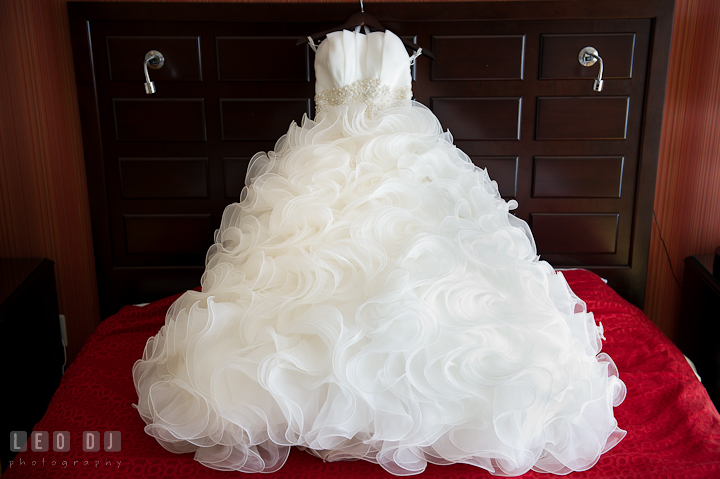 This necklace, however, would be worn throughout the day.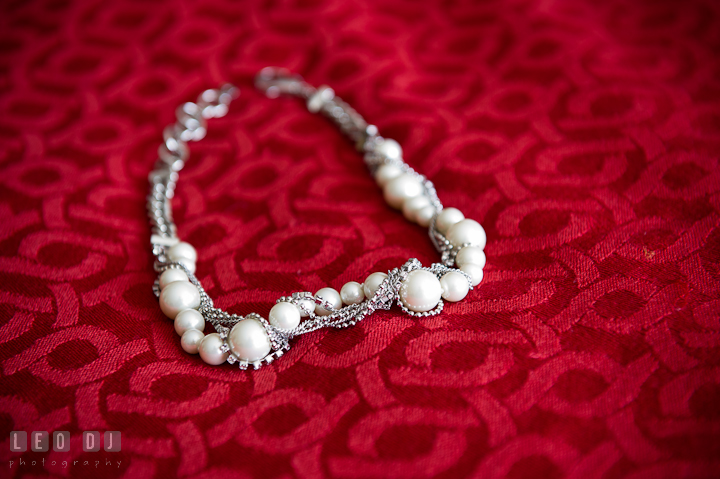 Chelsea had prepared gifts for the Matron of Honor and the Bridesmaids.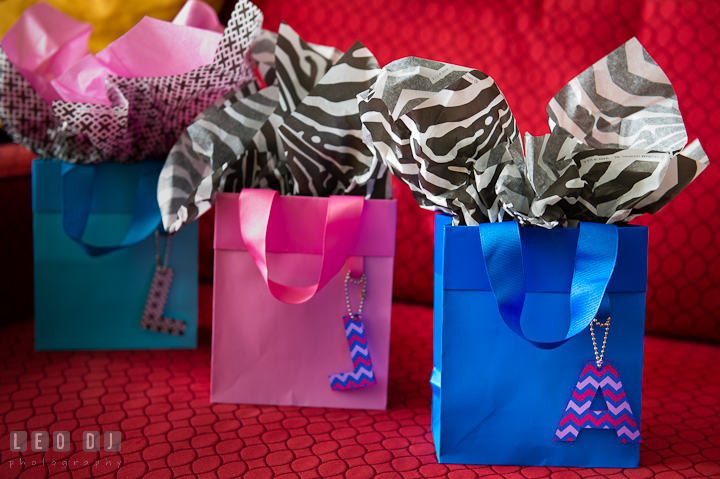 The gifts consist earrings …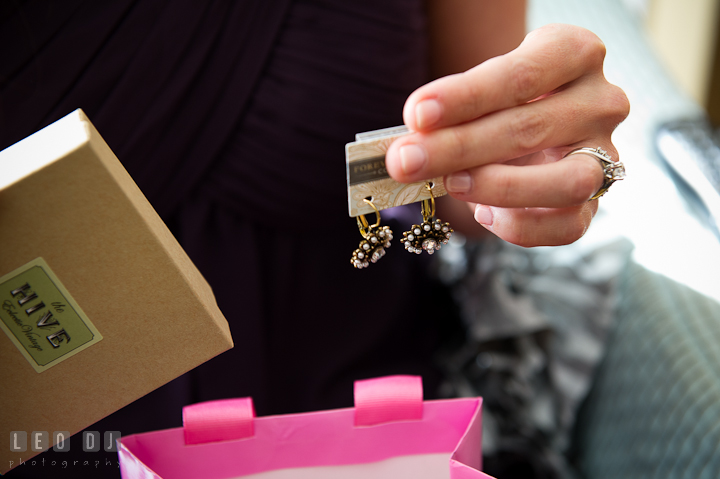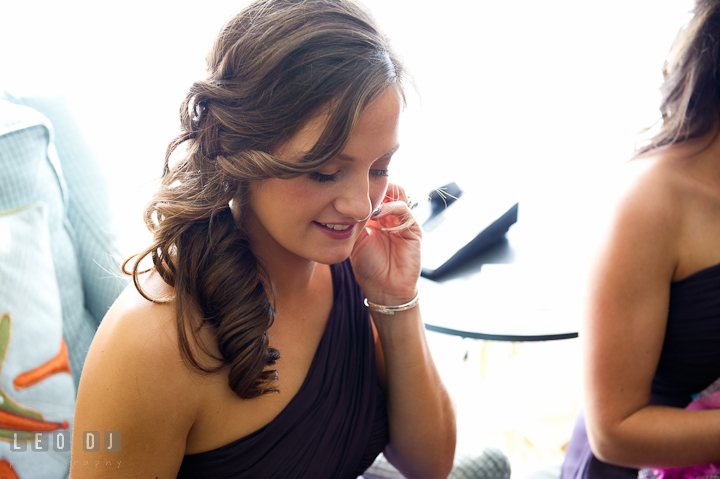 … and chocolate mustache!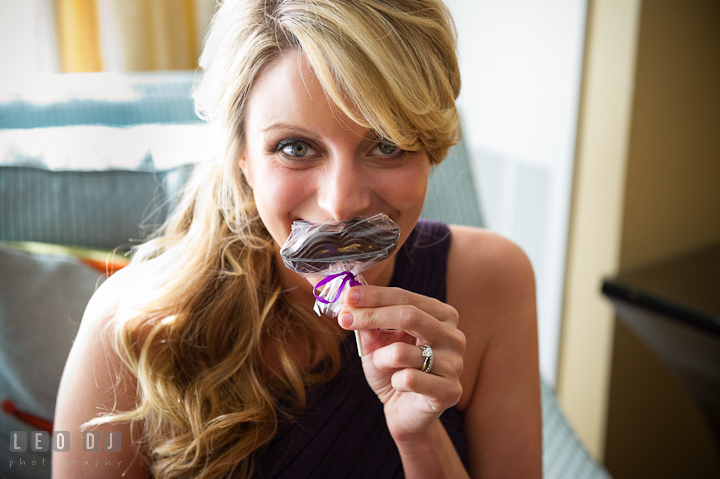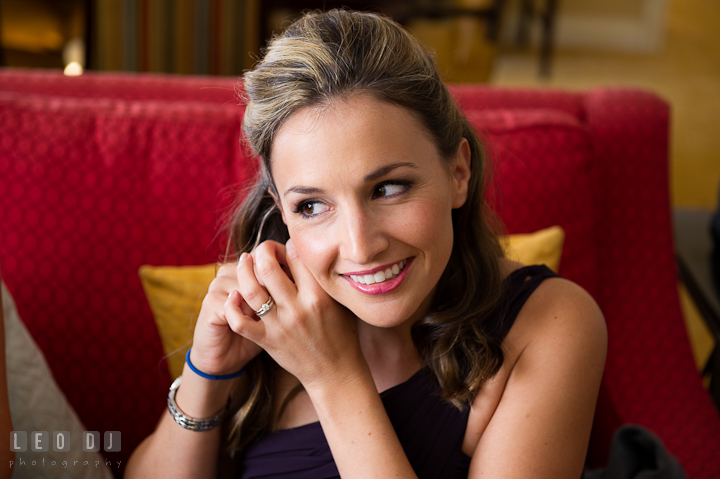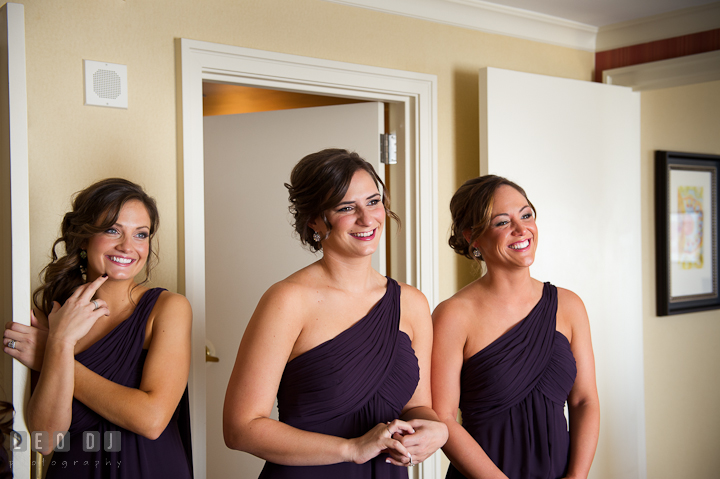 The Matron of Honor, Lauren, helped buttoning up the wedding dress that would be worn for the ceremony.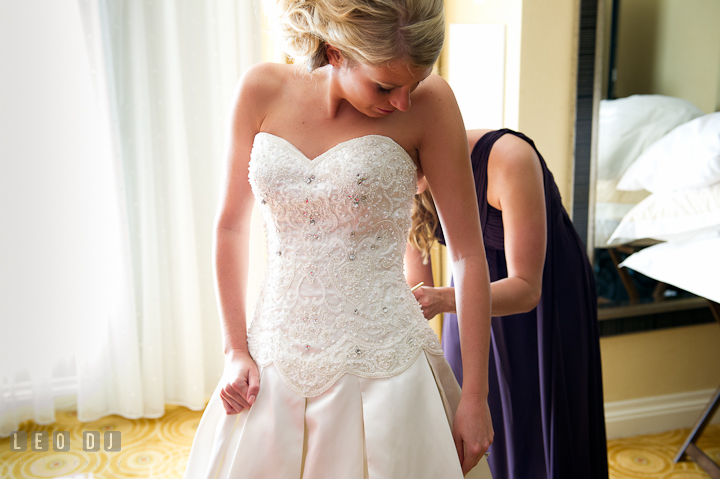 I love the gorgeous details on this wedding gown.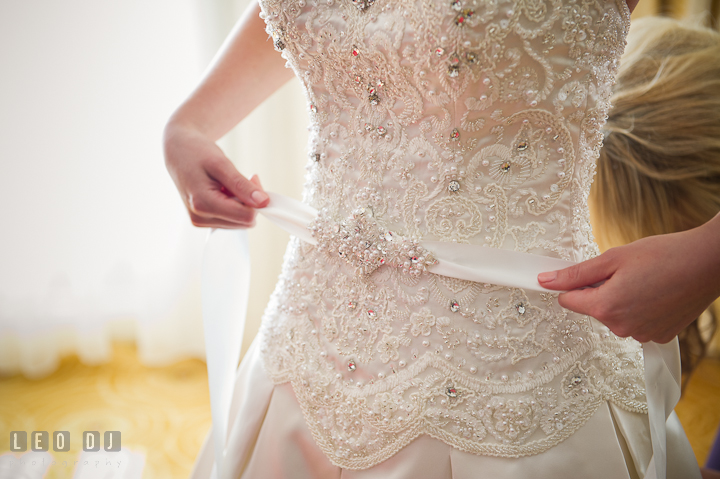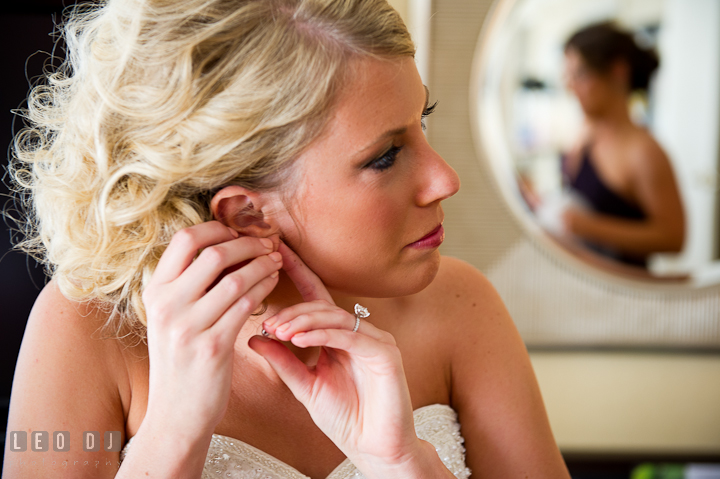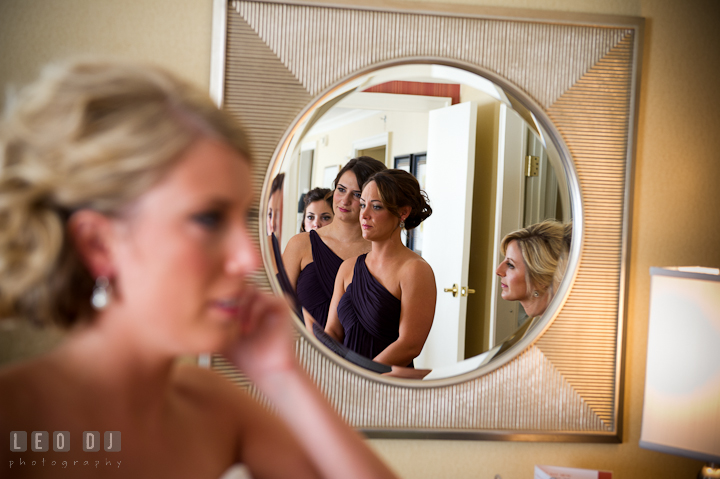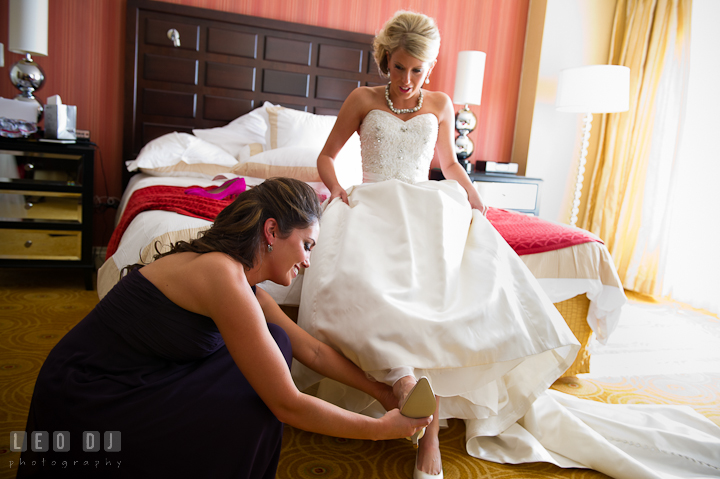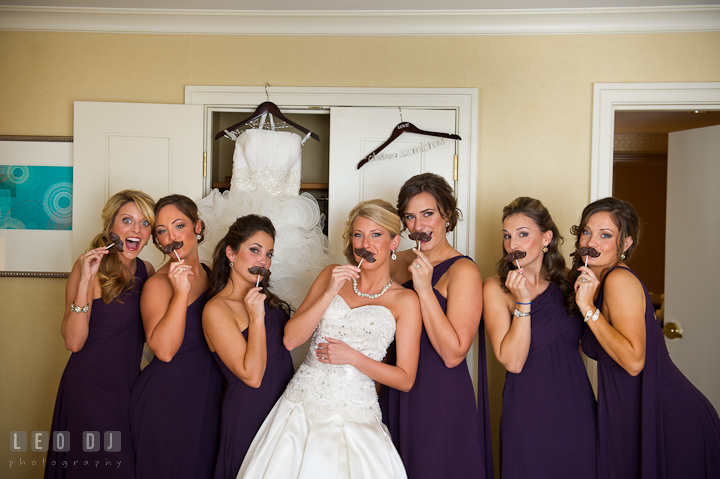 I laughed when the girls decided to do these silly poses. Too cute! 😀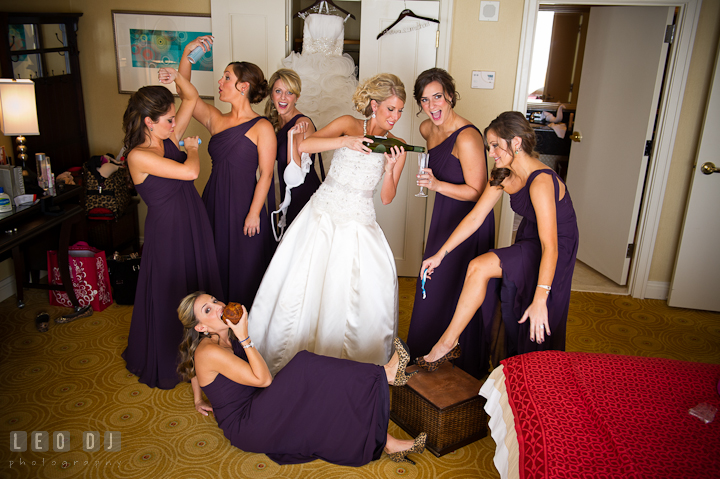 Meanwhile, the Groom, Michael, the Mother of the Groom, the Best Man, and the Groomsmen were getting ready at a private residence.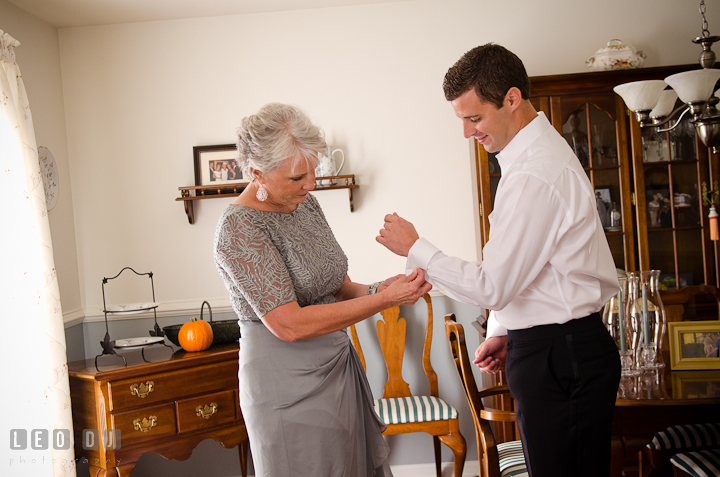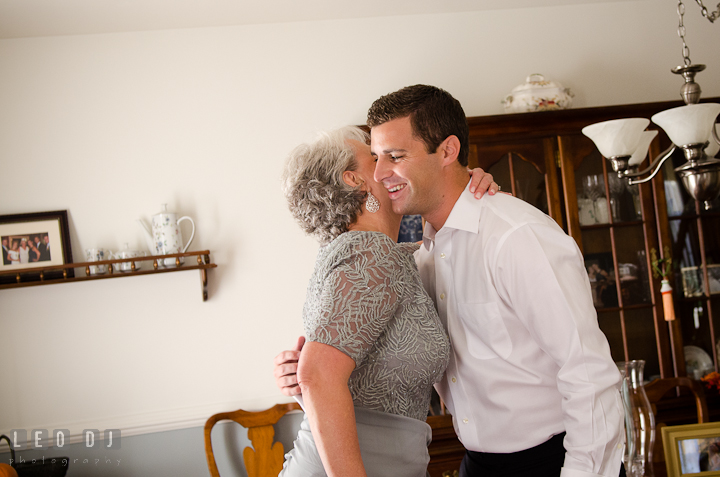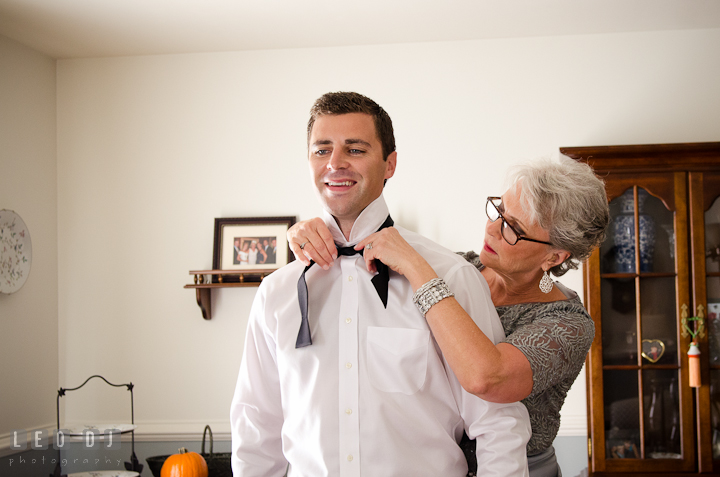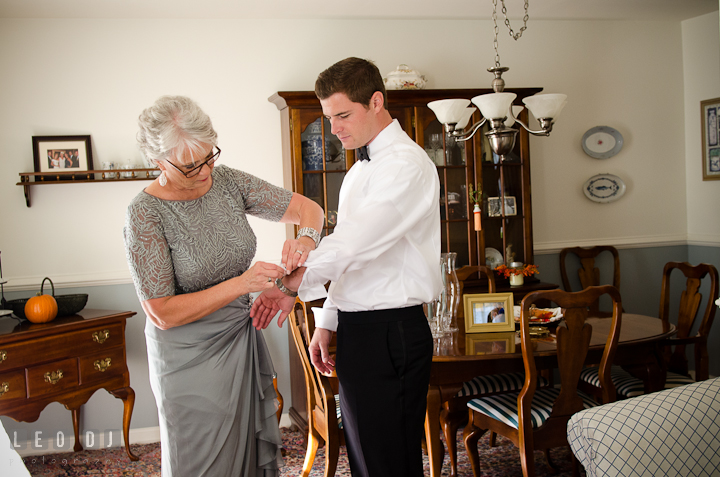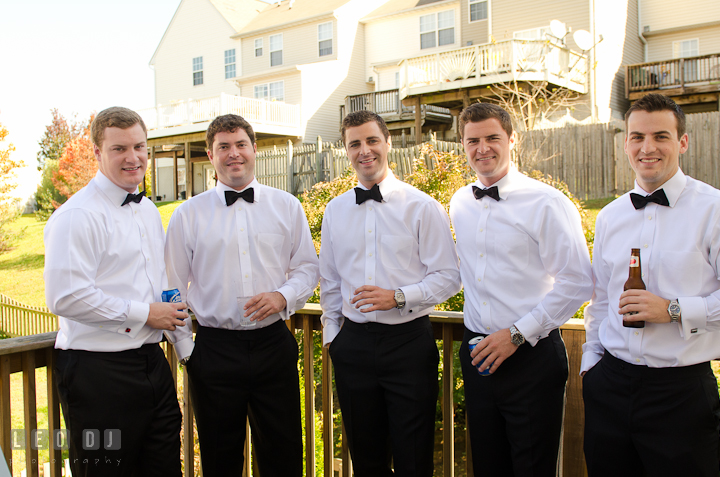 The Father of the Bride, seeing his daughter the first time in her wedding dress.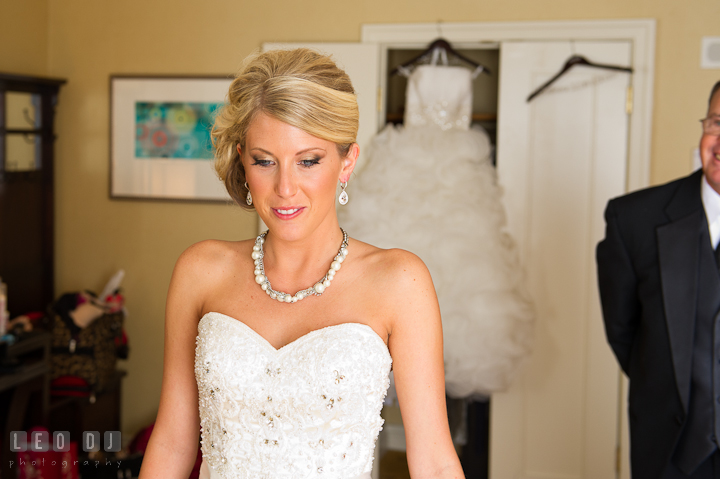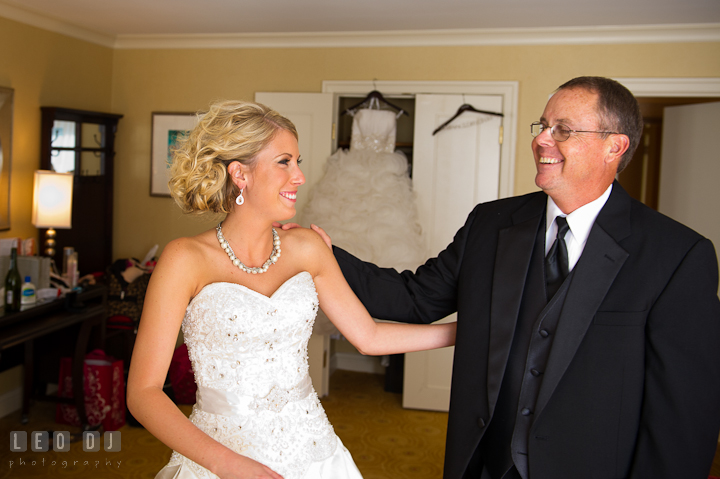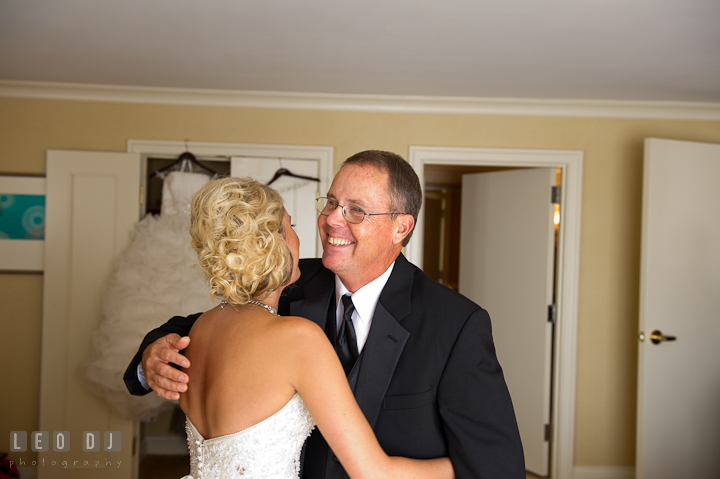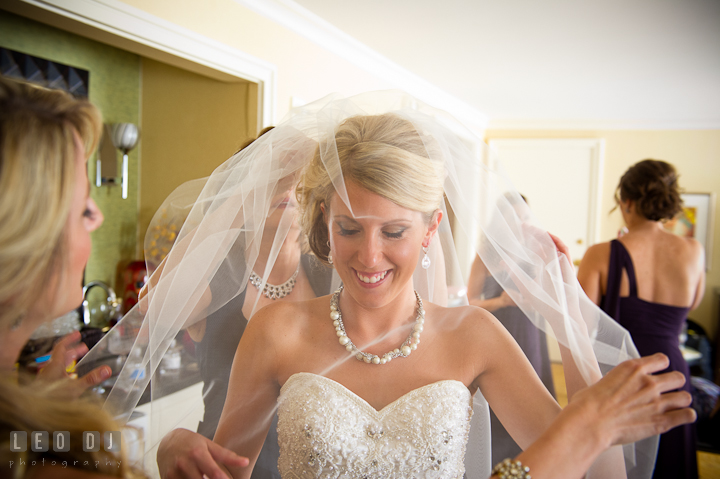 The Father of the Bride practicing on opening the veil.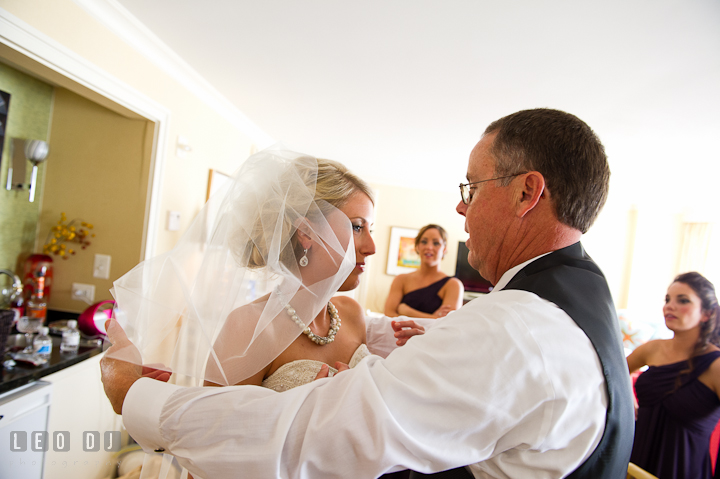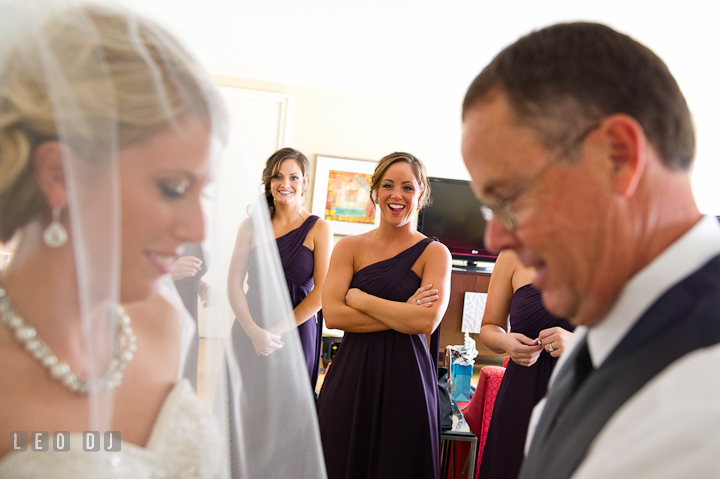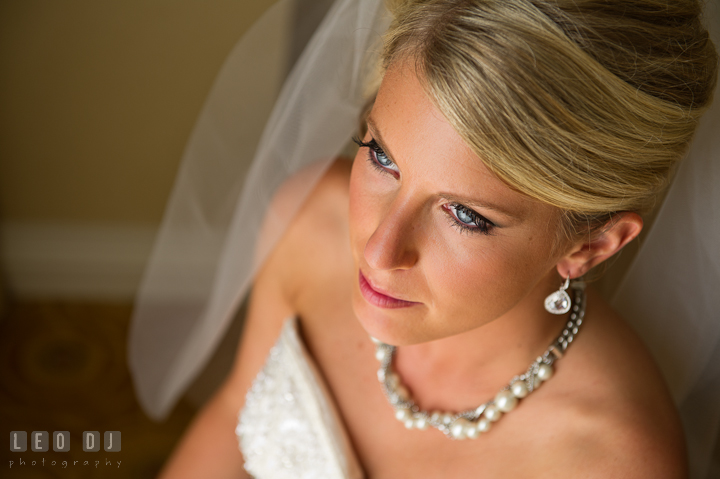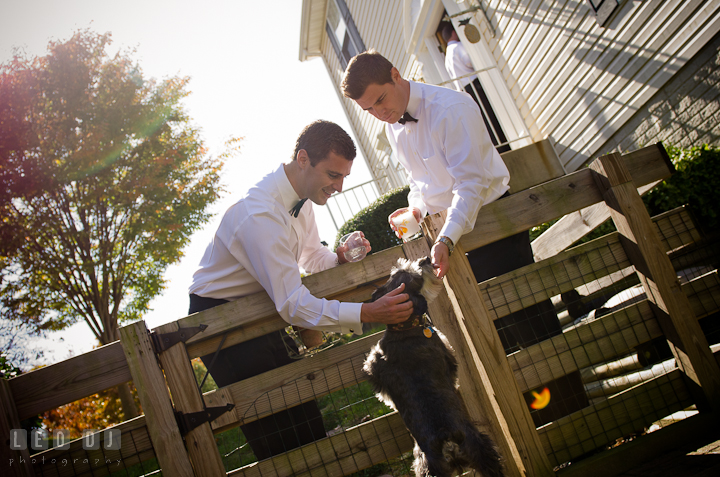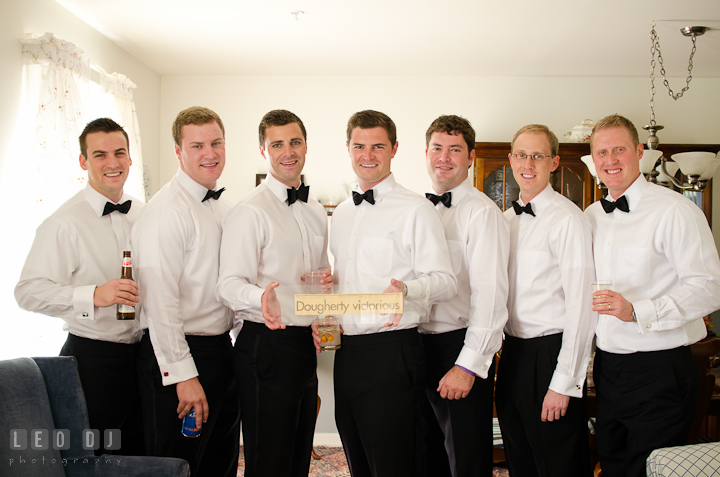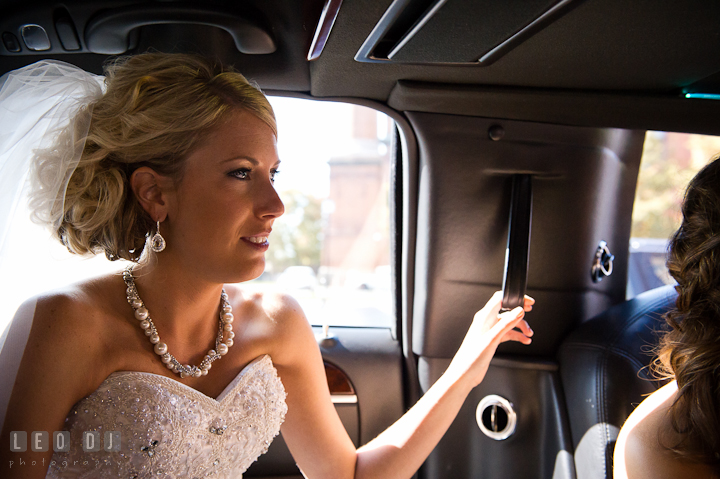 On the way to the church, the girls were already having a party in the limo, listening and dancing to the music. 🙂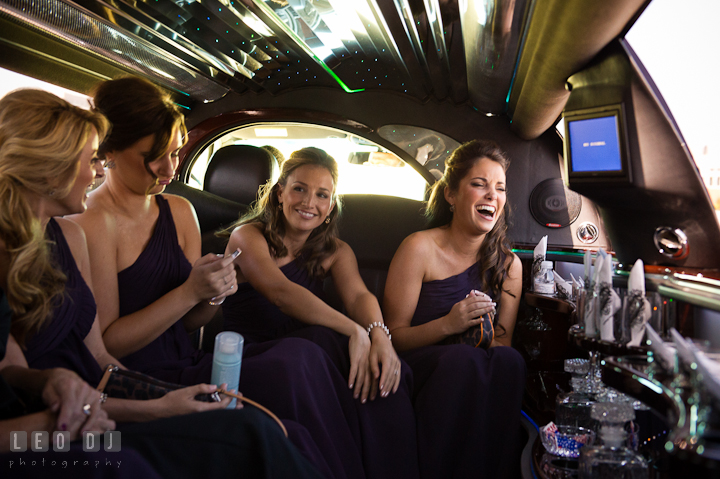 The girls have these cute leopard print shoes.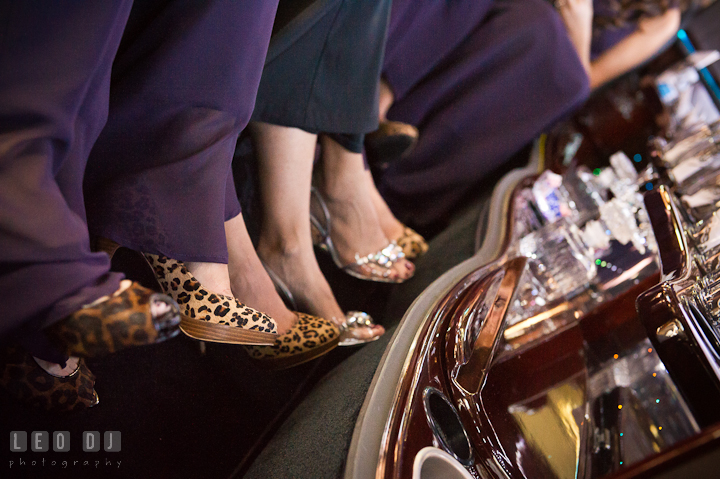 The ceremony was at Sacred Heart Church, Glyndon, Maryland.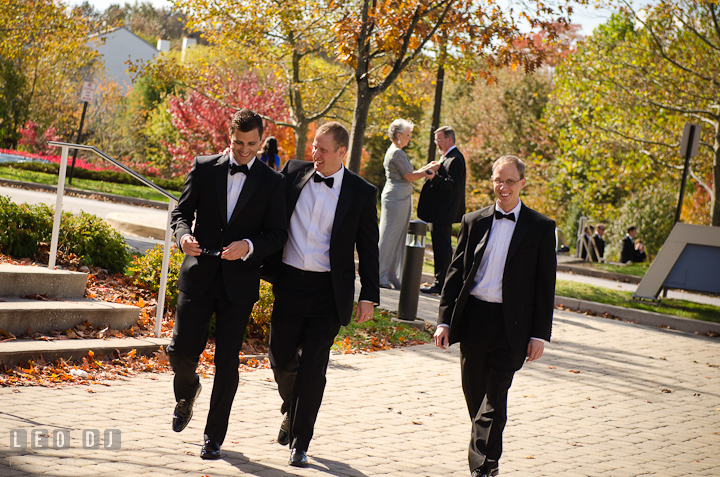 Michael seeing Chelsea the first time in her wedding gown.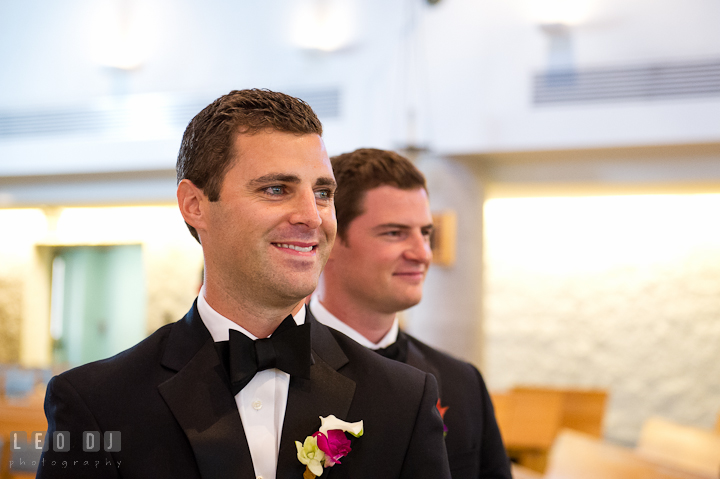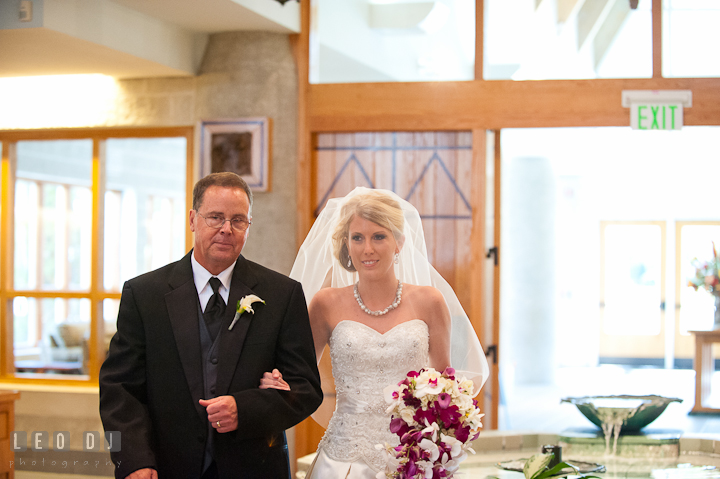 The Father of the Bride, Chuck, giving away his daughter.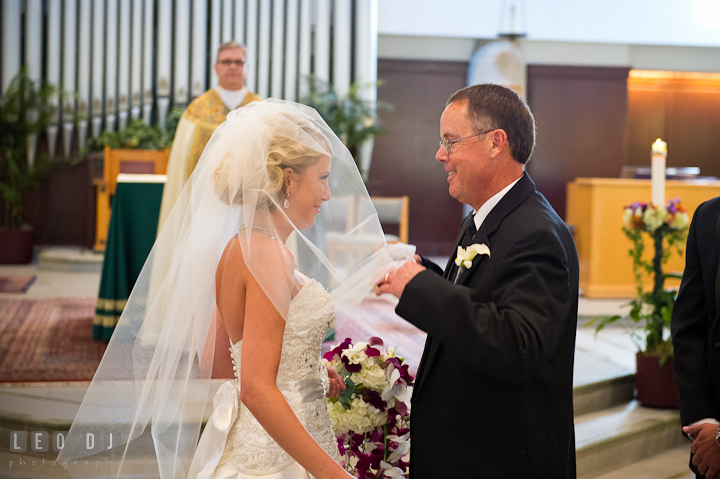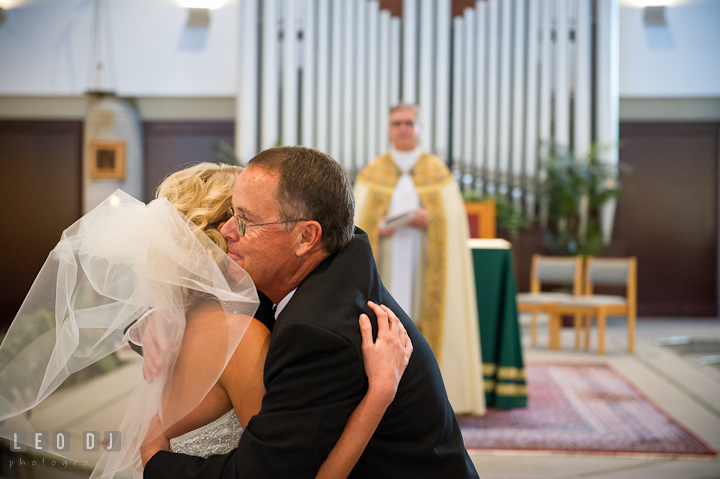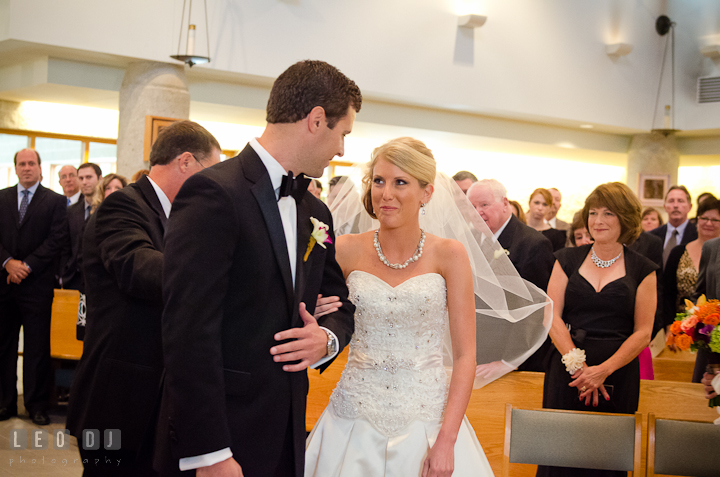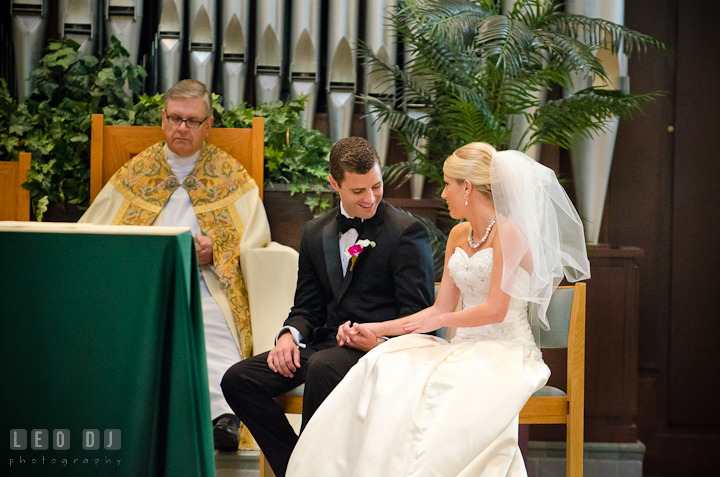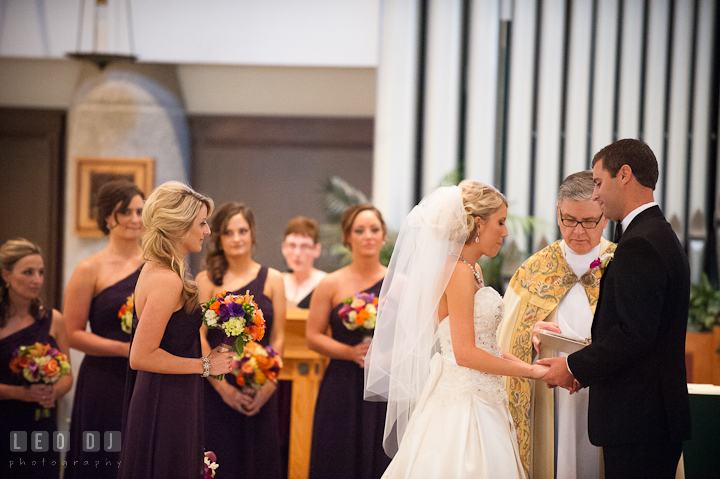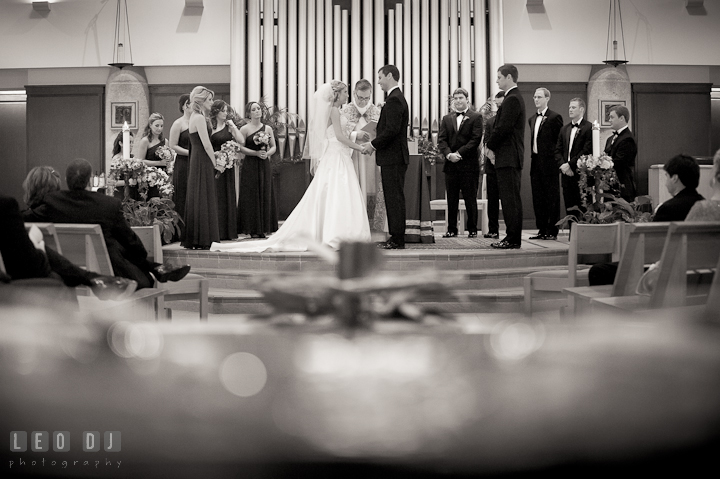 And finally the Bride and Groom were officially husband and wife!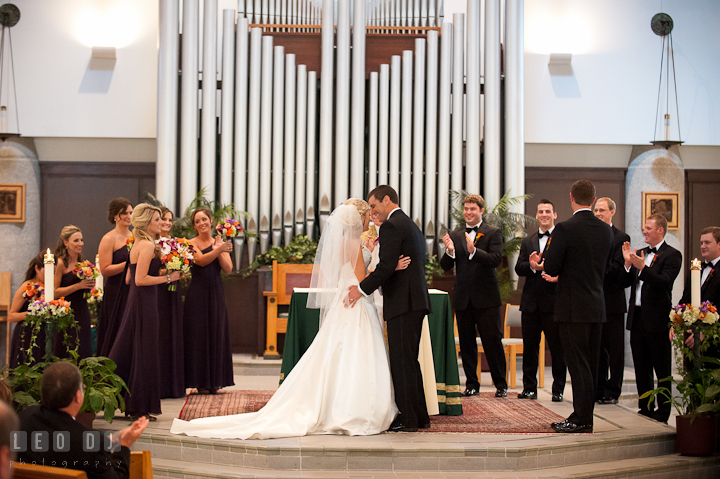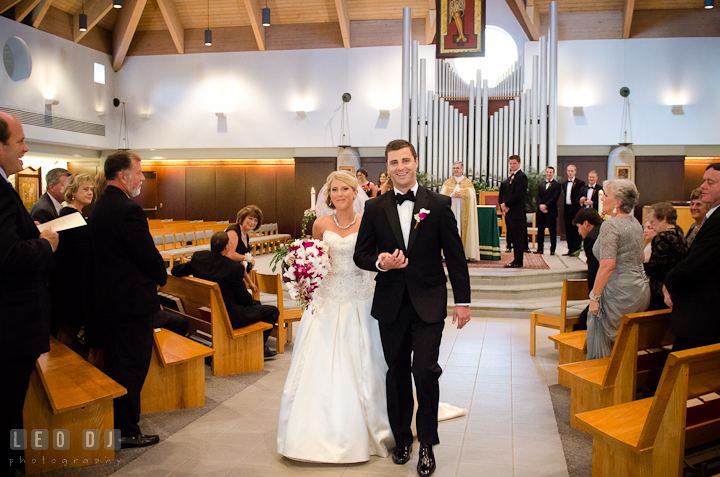 To be continued to Part 2!
Leo Dj
—
Vendors
Church: Sacred Heart Church, Glyndon, MD
Venue: The Baltimore Museum of Industry
Makeup and Hair: Amie Decker Beauty
Dress: Terry Warfield, TLC Bridal Boutique, Frederick, MD
Tux: Jos. A. Bank
Florist: Roberta Salcedo, Bella Fiori Couture Floral and Events Design
Catering: Biddle Street Catering
Oyster Bar: Will Hahn, Faidley's Crab Cakes
Band: Spectrum
Trolley: American Limousine Service
Wedding Invitations: Gay Loskarn
Painting: Lisa Carnes X