After Kimmy and Mike's cute engagement photo session at Washington College and at Chestertown, MD, I finally had the honor to document their beautiful wedding at St. Mark's United Methodist Church and at River House, both at Easton, Maryland.
Here is one of my favorite shot of the day of the Bride and Groom.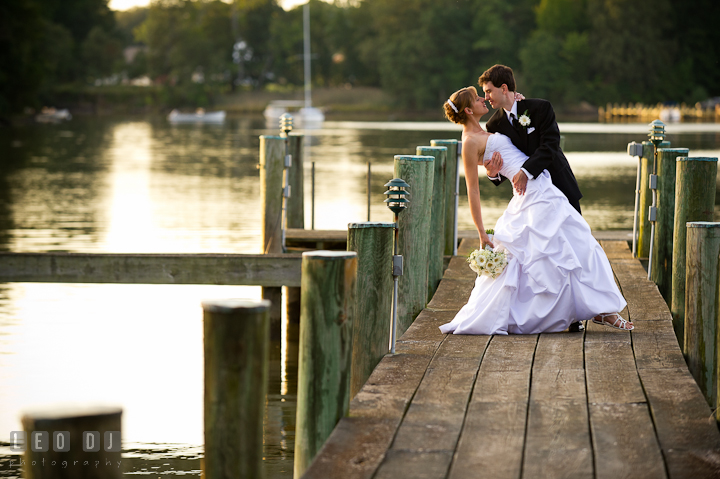 Gorgeous white flower bouquet for the Bride, designed by Monteray Farms.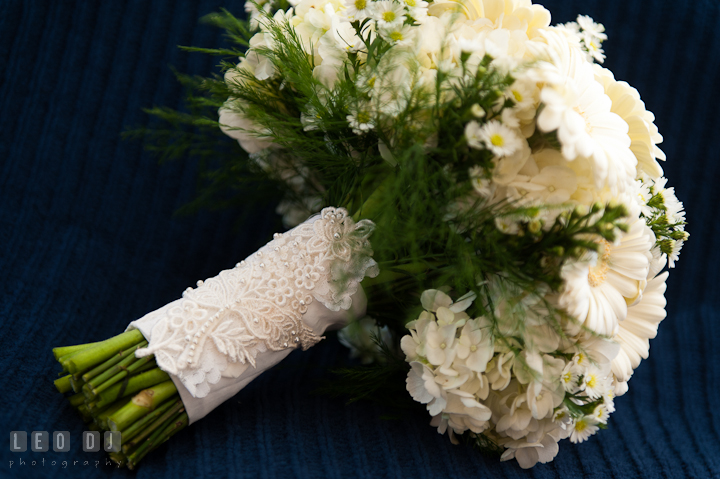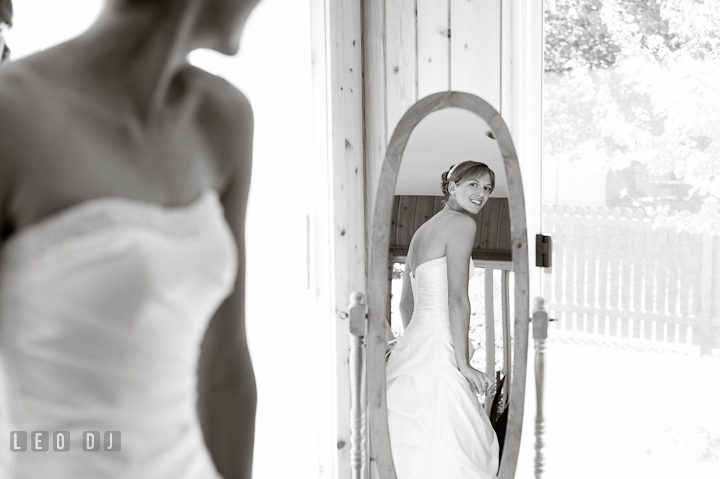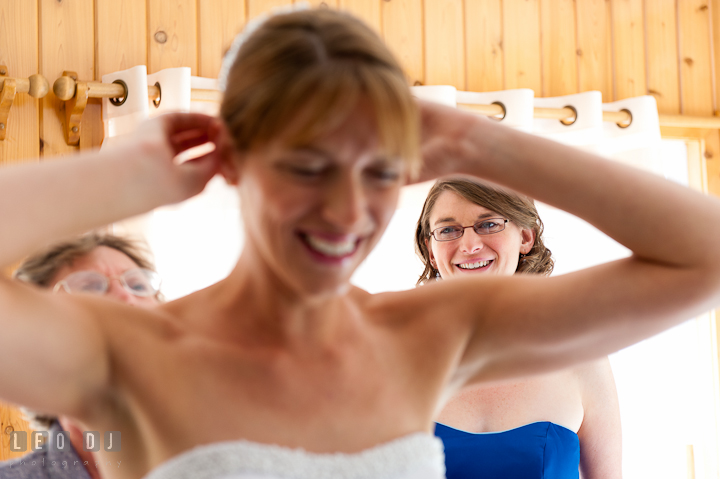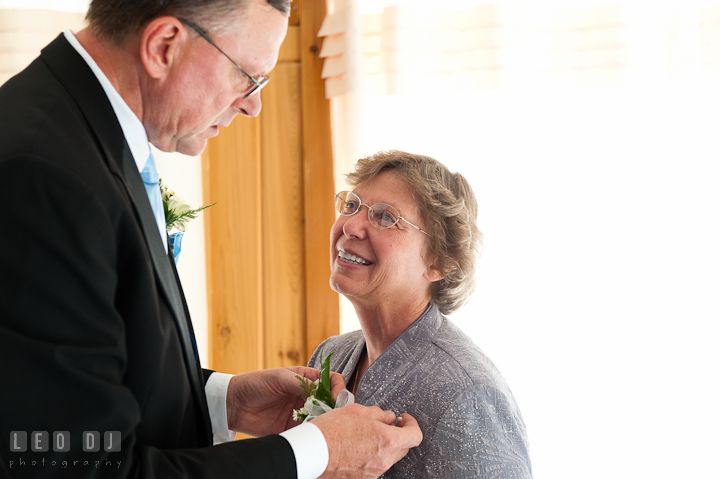 Kimmy, reading a letter from her then husband-to-be, Mike.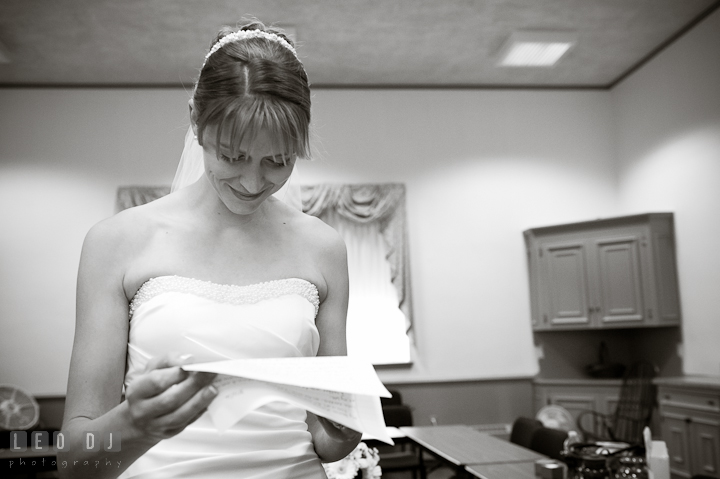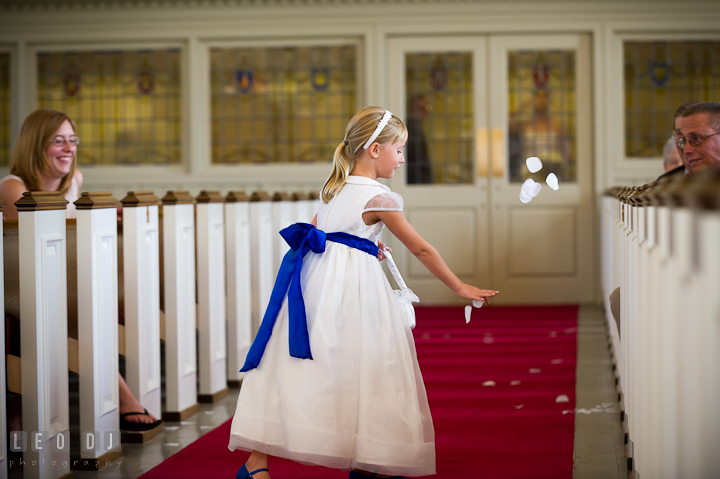 The flower girl insisted that the isle should be filled with flower petals even on the sides, so she walks, left to right, left to right, all the way to the altar. 🙂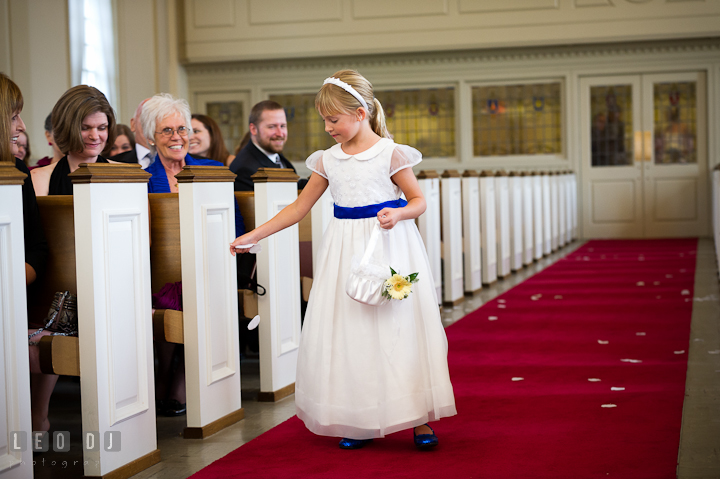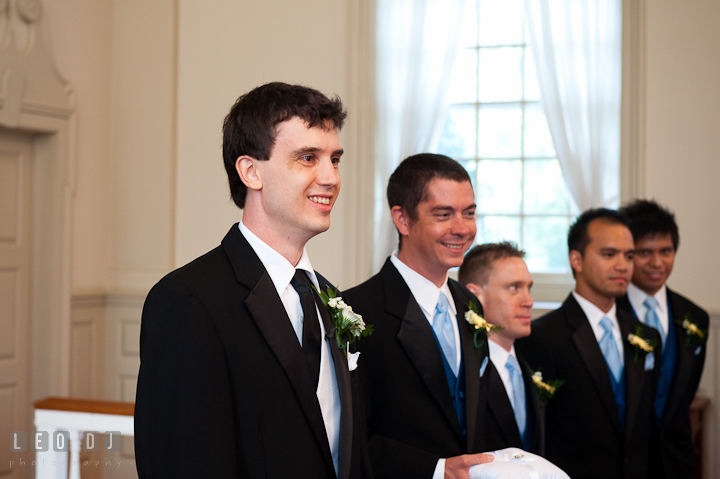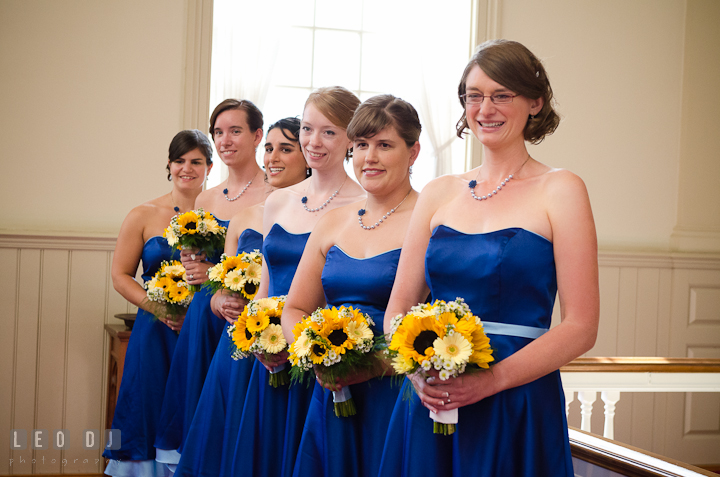 The Bride, escorted by her Father, ready to walk down the isle.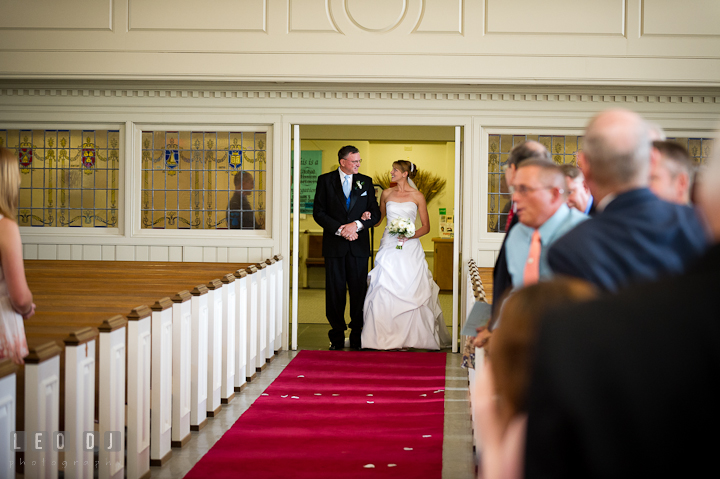 Mike's first reaction to see his beautiful Bride, Kimmy, in her wedding dress.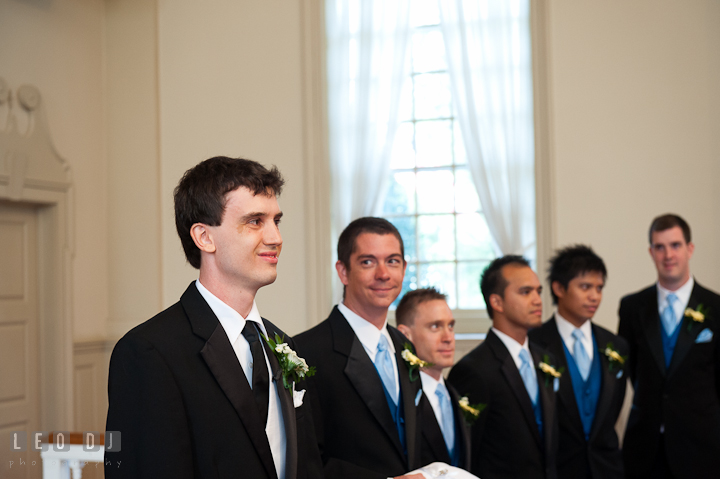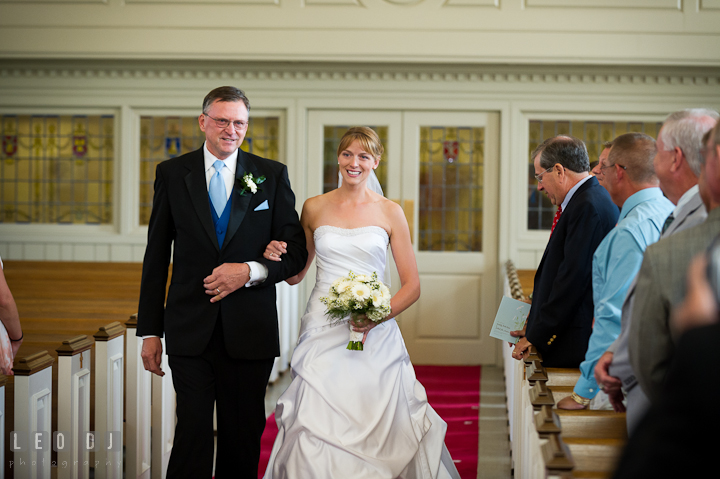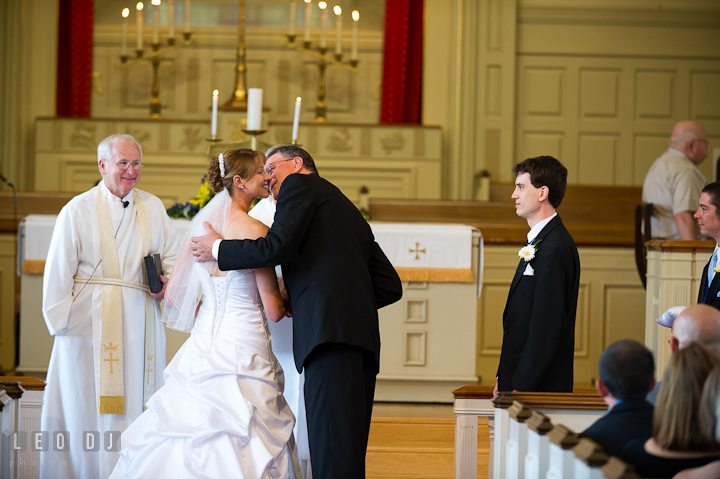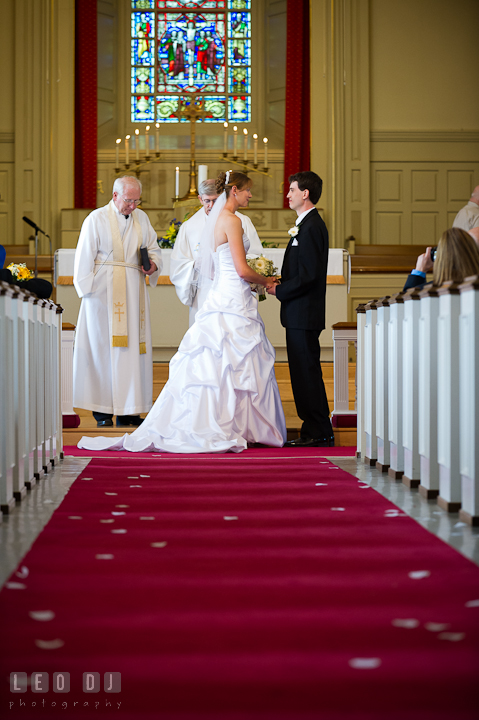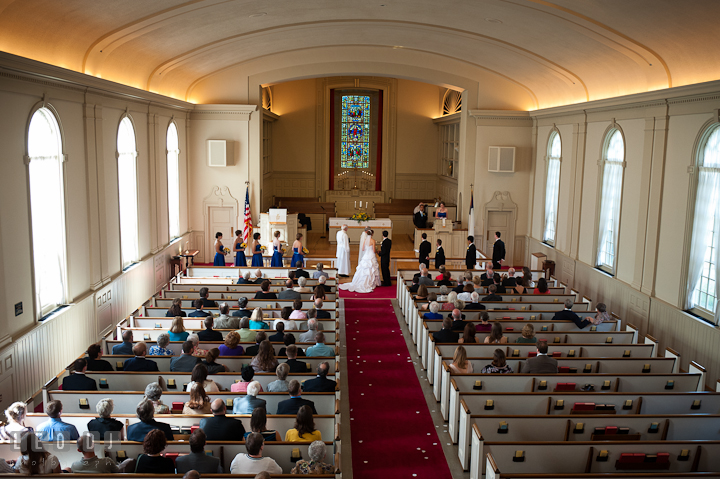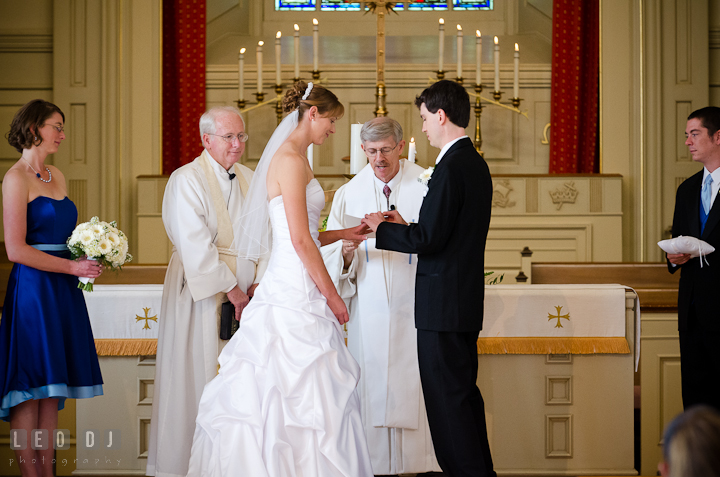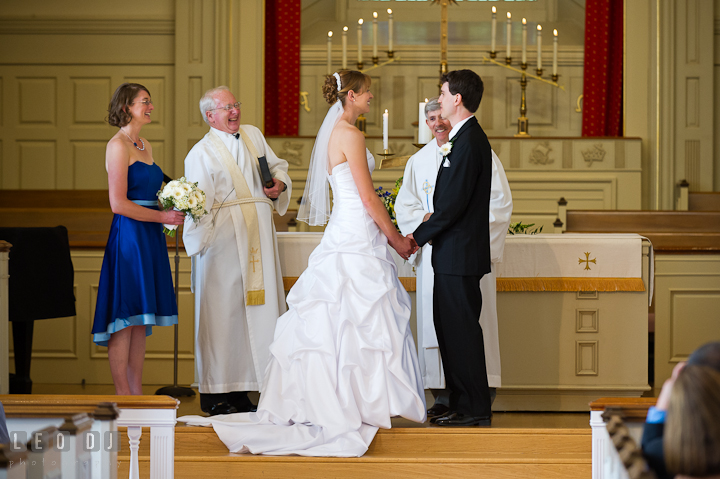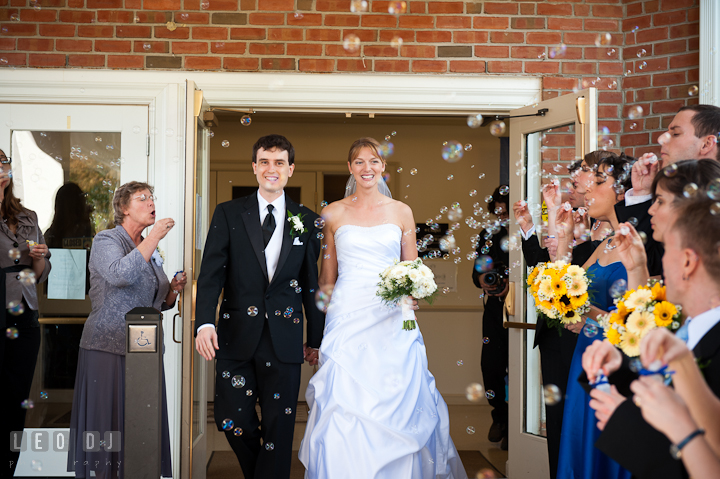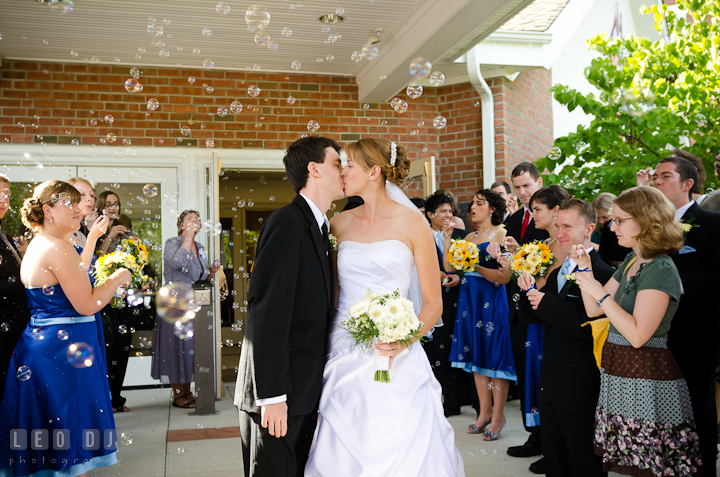 The reception which was at River House Pavilion, Easton, Maryland, had a great waterfront view overlooking the picturesque Tred Avon River.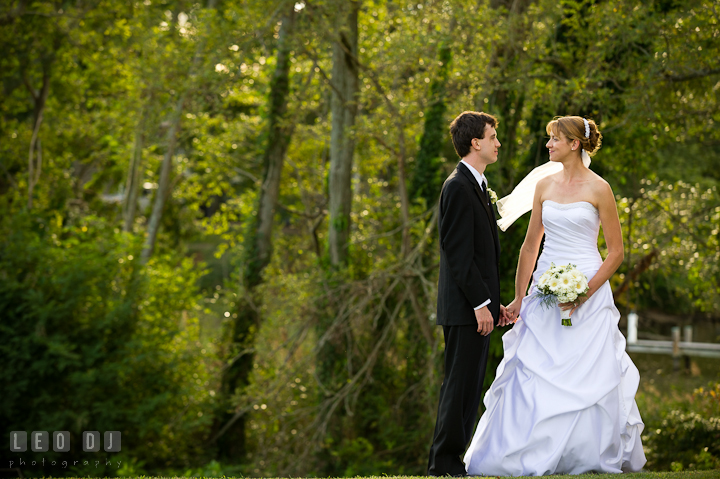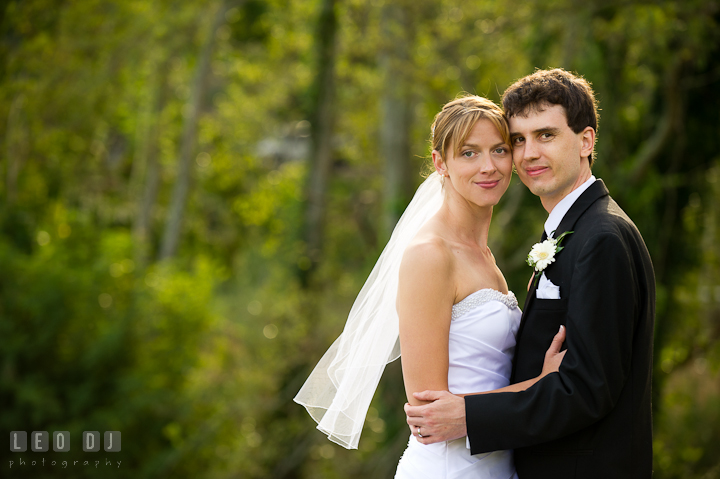 Their hobby includes reading books, so it's only natural that the table centerpiece decorations incorporated books. 🙂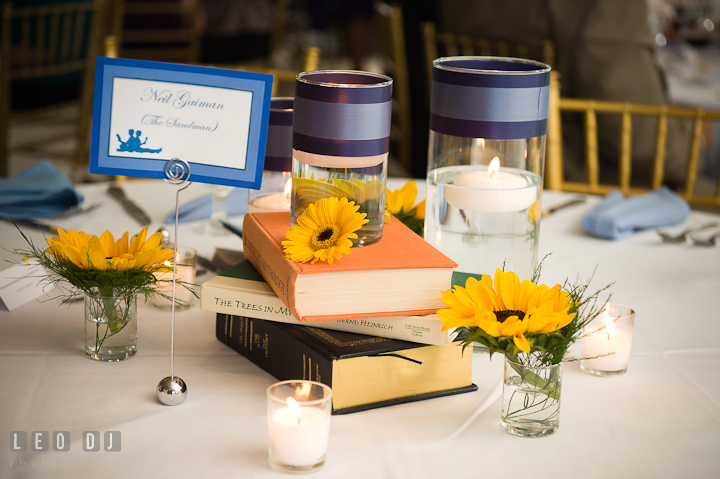 Finally it was time for the Bride and Groom to do their first dance as husband and wife.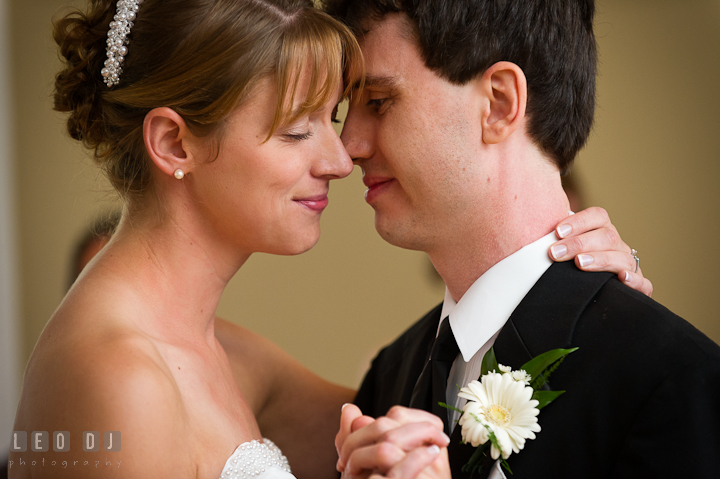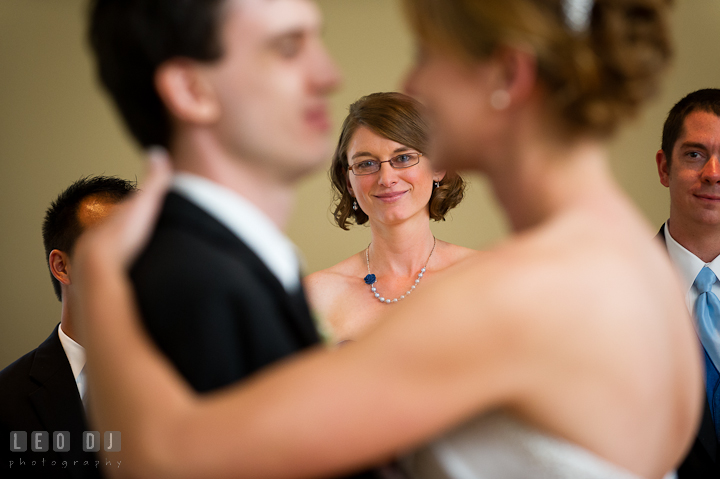 Followed by the Father of the Bride and Daughter dance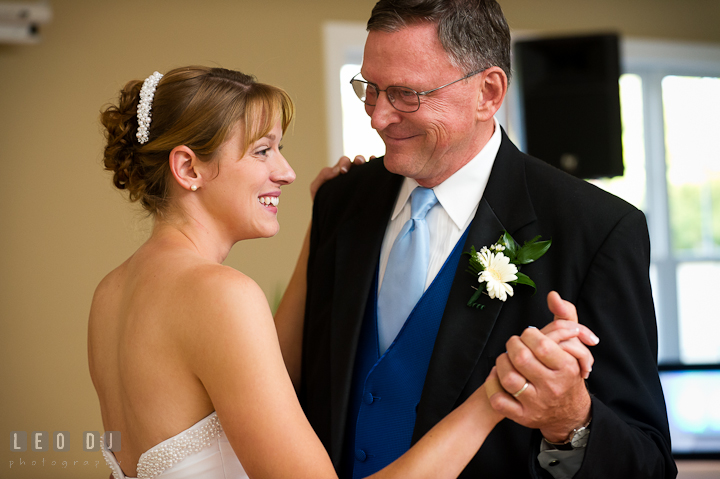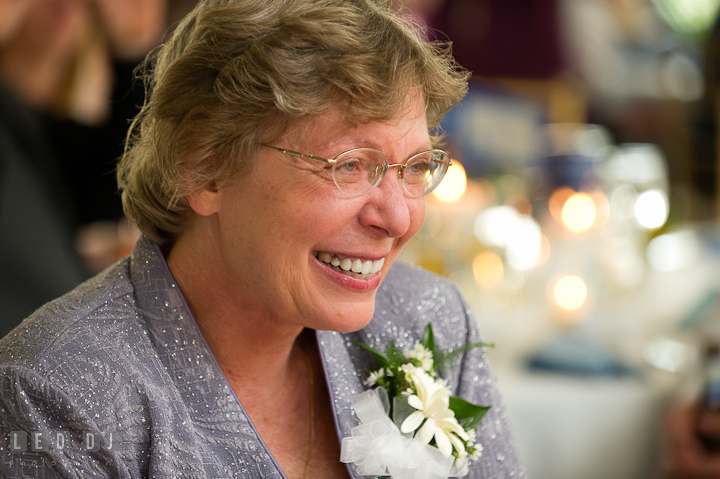 and the Mother of the Groom and Son dance.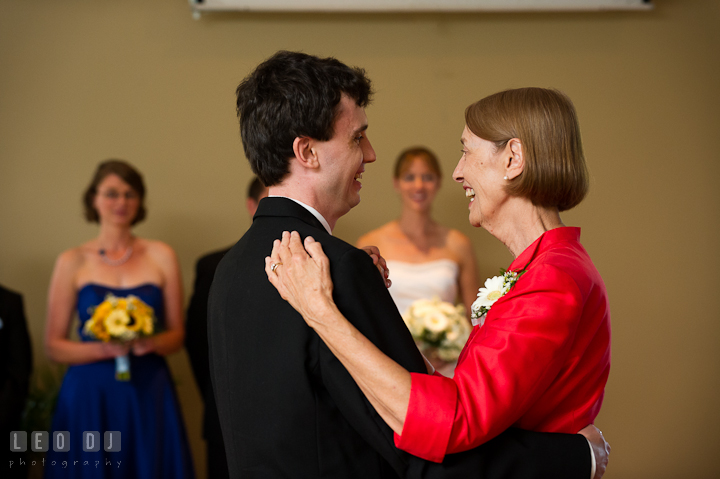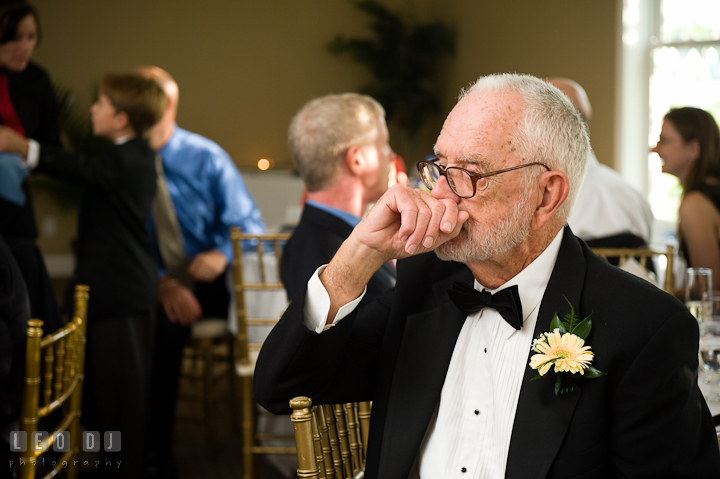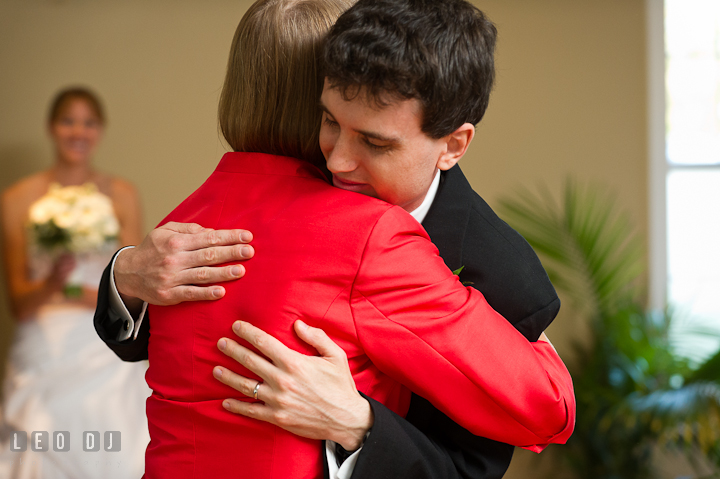 Next was speech from the Father of the Bride and the Father of the Groom.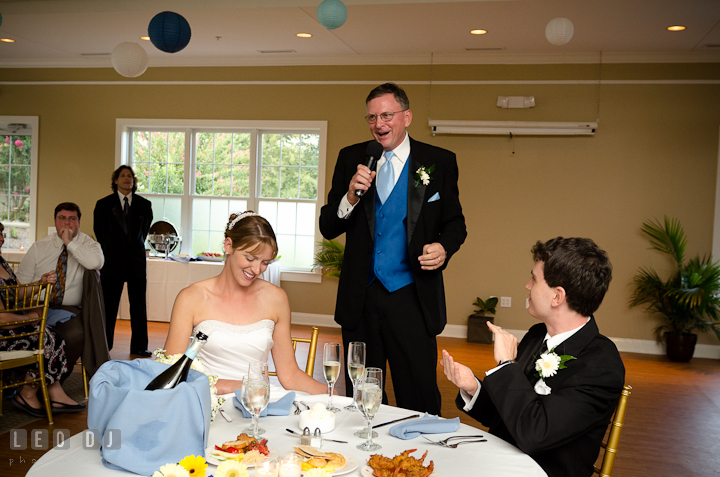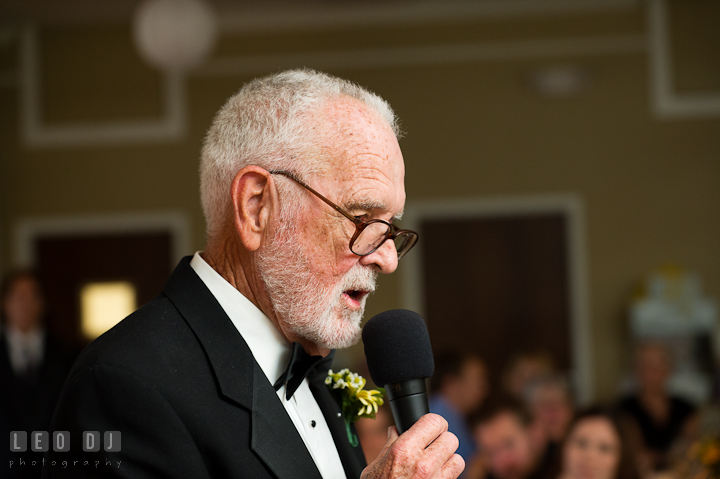 Introducing the Groom Party, Michael, his Best Men and Groomsmen.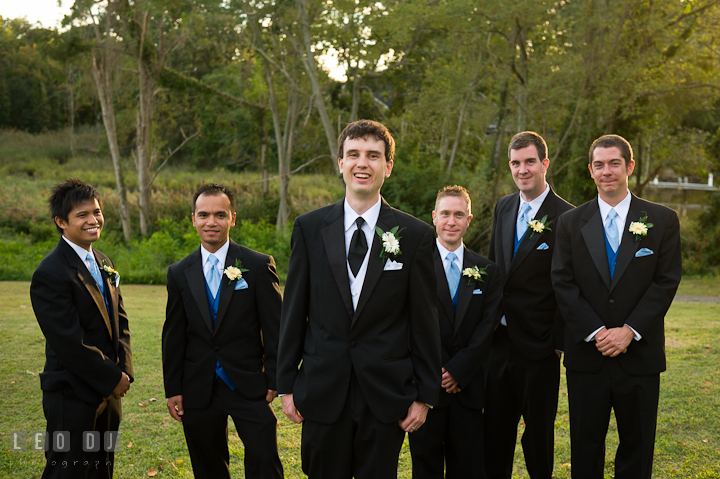 The Bridal Party, Kimmy, her Maid of Honor and Bridesmaids.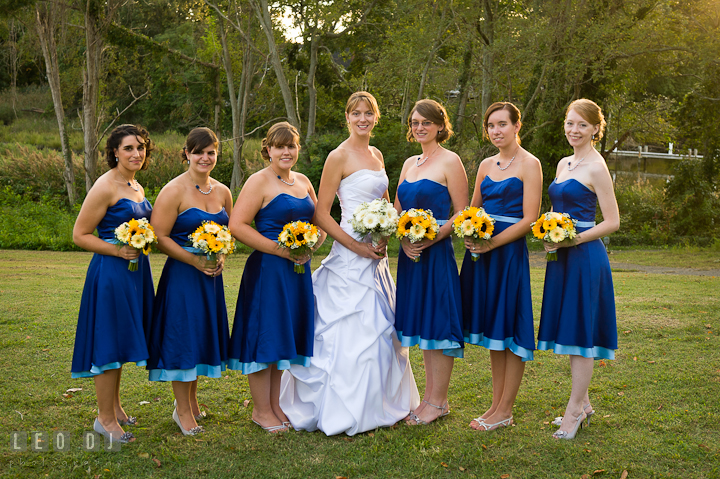 And here's the Bride and Groom with the whole Wedding Party. 🙂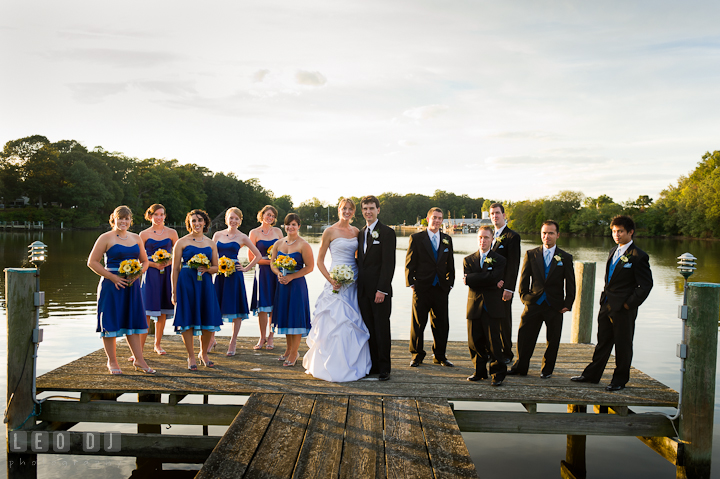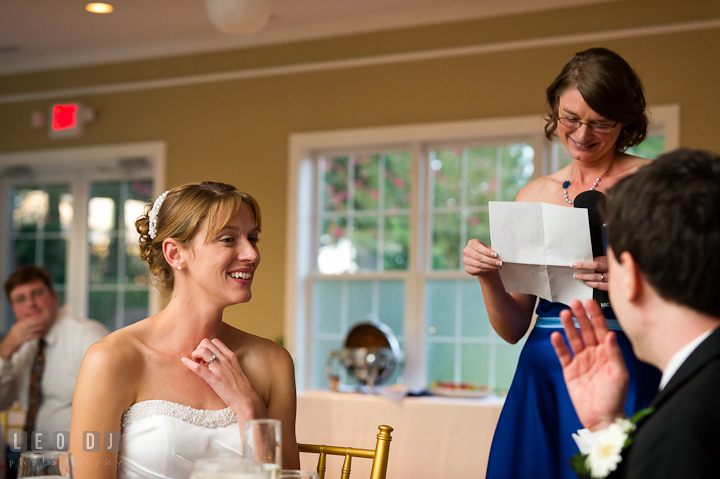 Speeches from the Maid of Honor and the Best Men.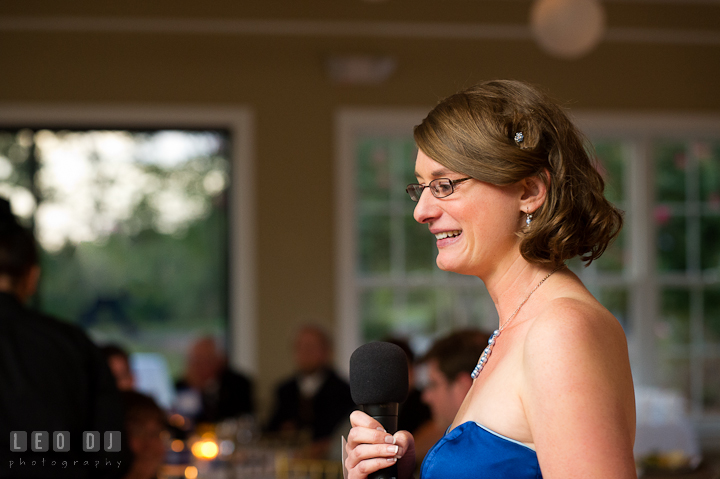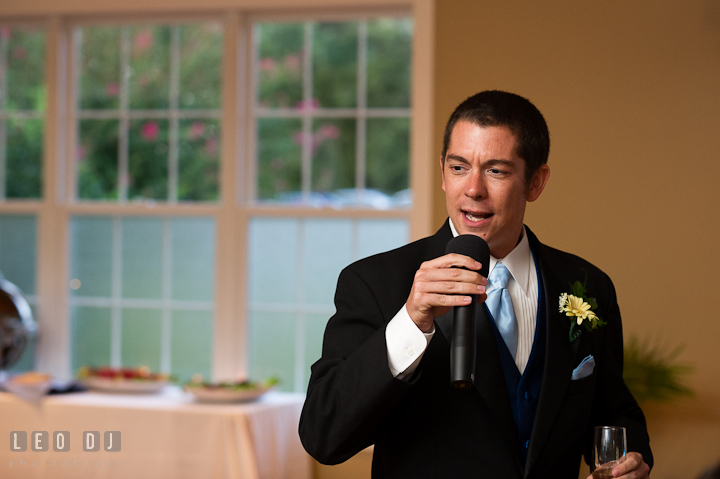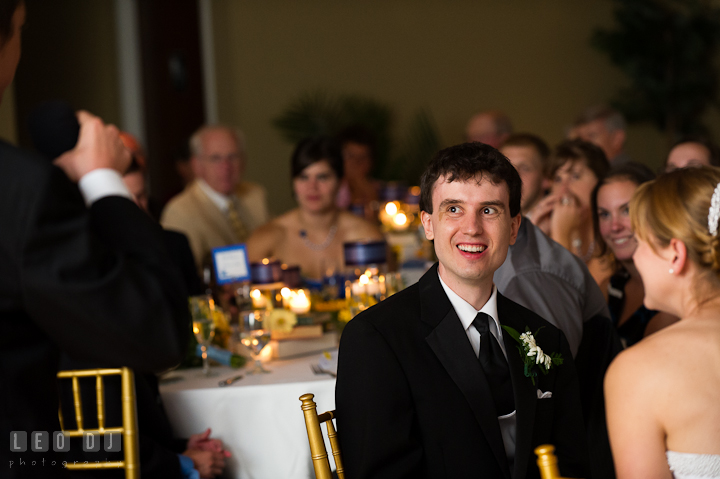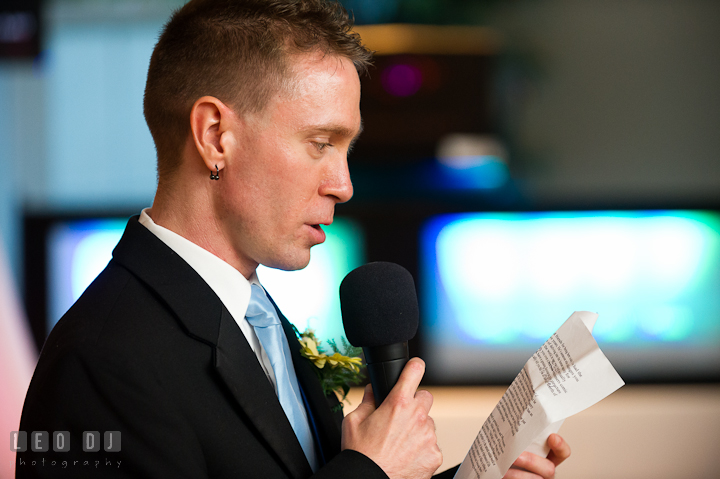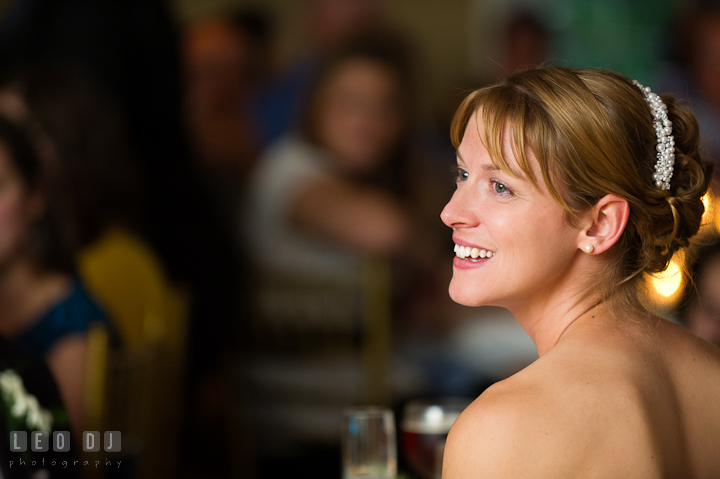 The beautiful cake from Bay Country Bakery.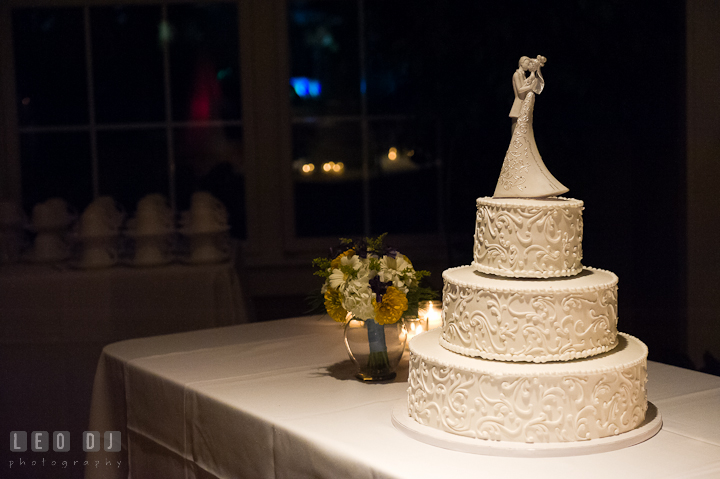 The wedding cake topper had a quote from Shakespeare "Now join your hands, and with your hands your hearts."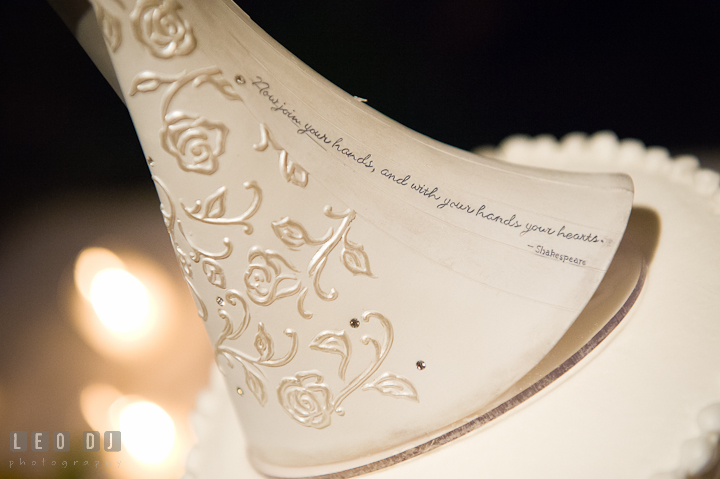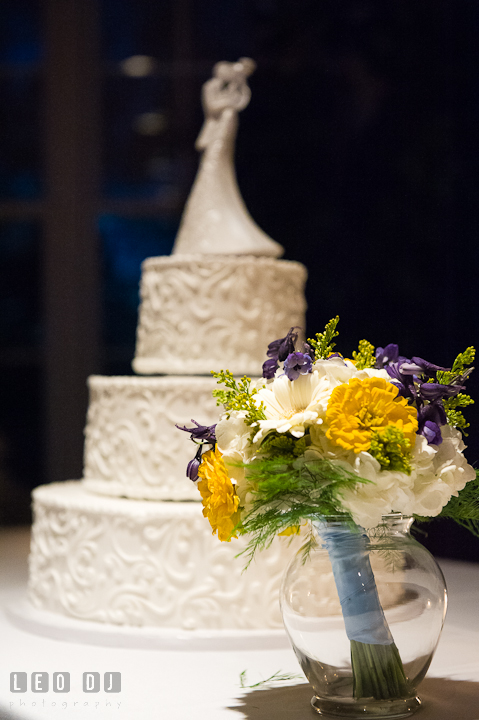 Time to cut the cake!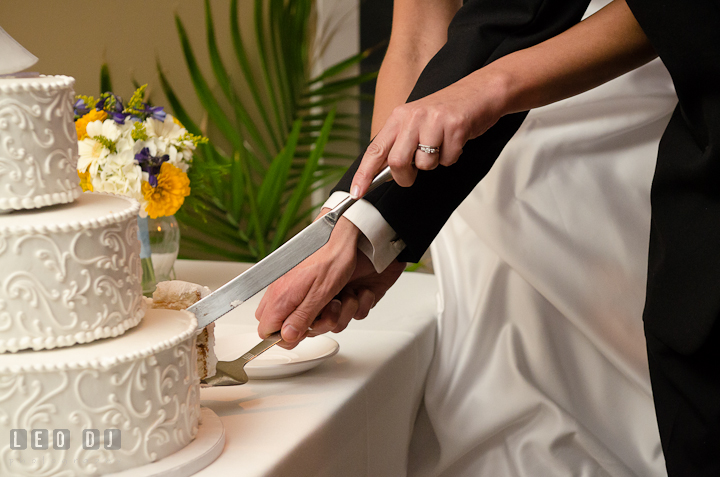 Bouquet toss! 🙂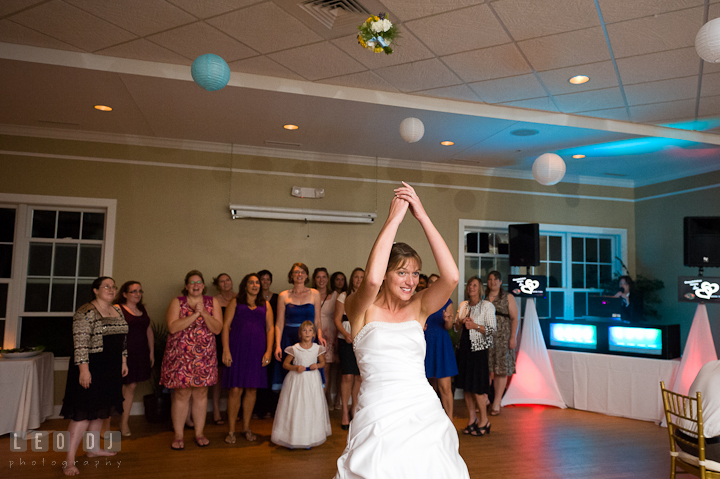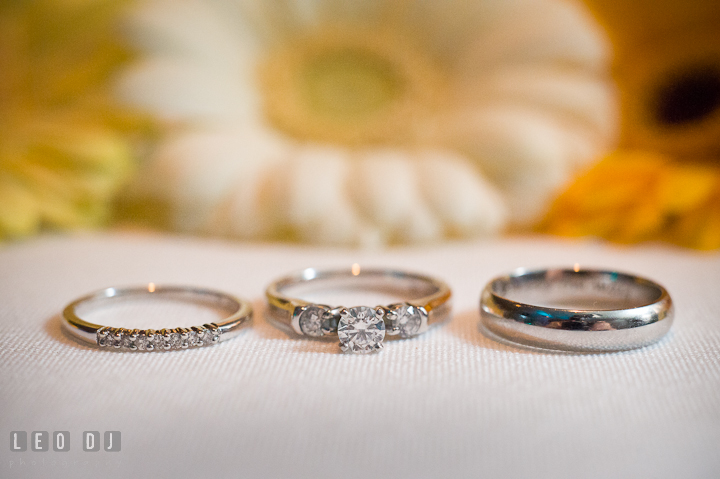 Next was the Anniversary dance.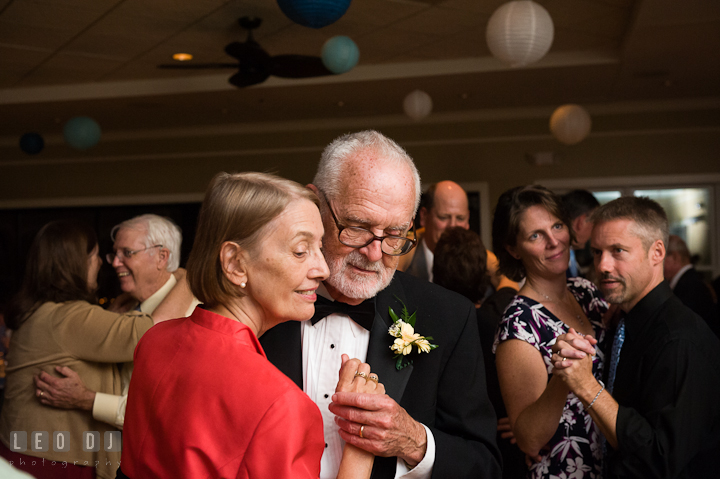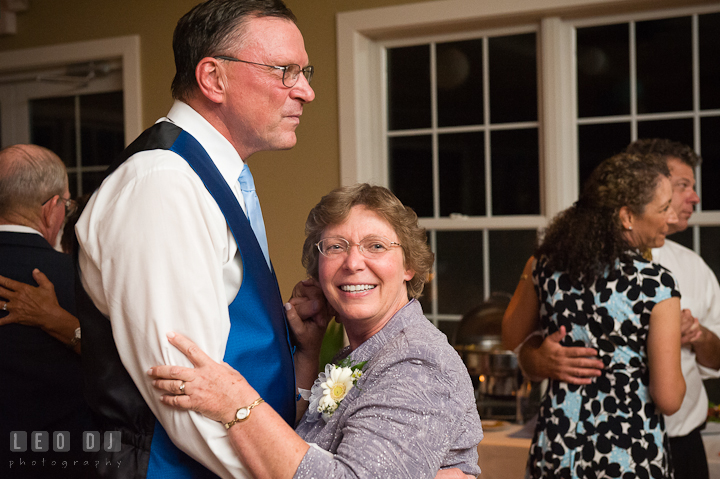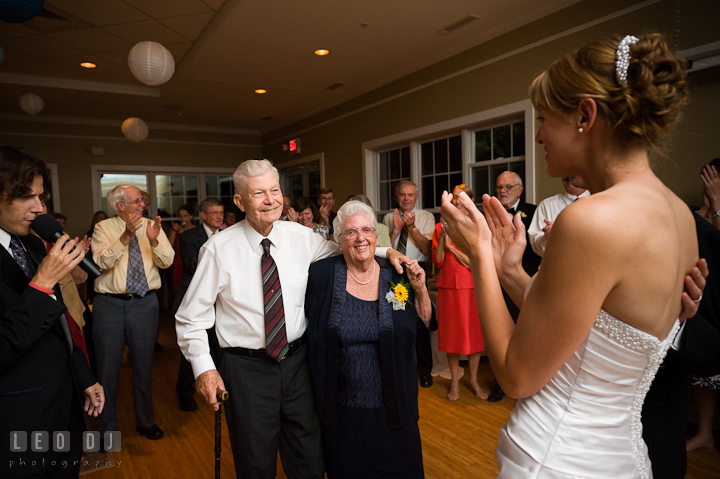 The Video Jockey, VJ, of the night, was Dereck Heckler.
The video clip being displayed here was "Another One Bites the Dust" from Queen.
It's cool that whatever music was on, the corresponding video clip would be played as well.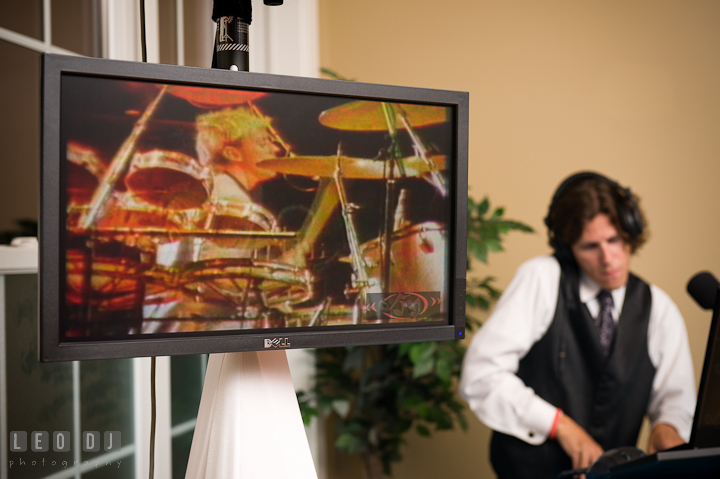 Huge group shot with Washington College Alumni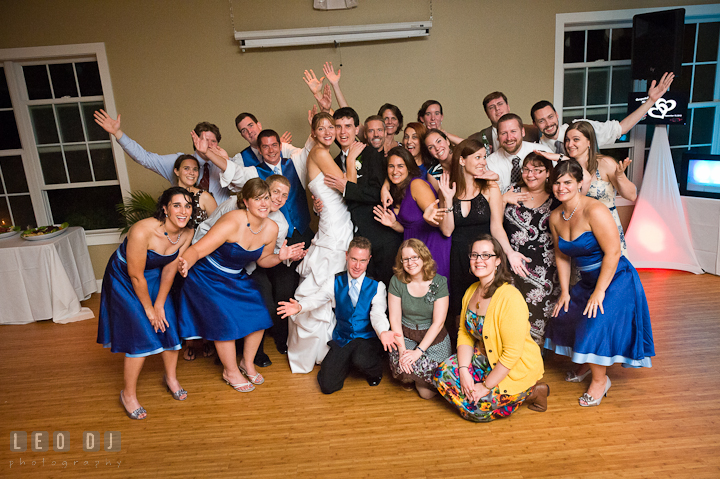 and American University Alumni.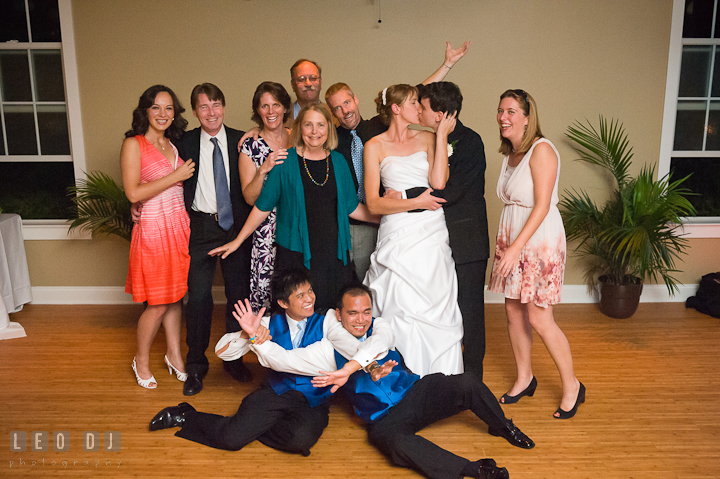 Mike and Kimmy, holding a photo of them holding another photo. Cool, right? 🙂
If you're curious when and where the small photo they're holding were taken, check it out their engagement photo session at Washington College.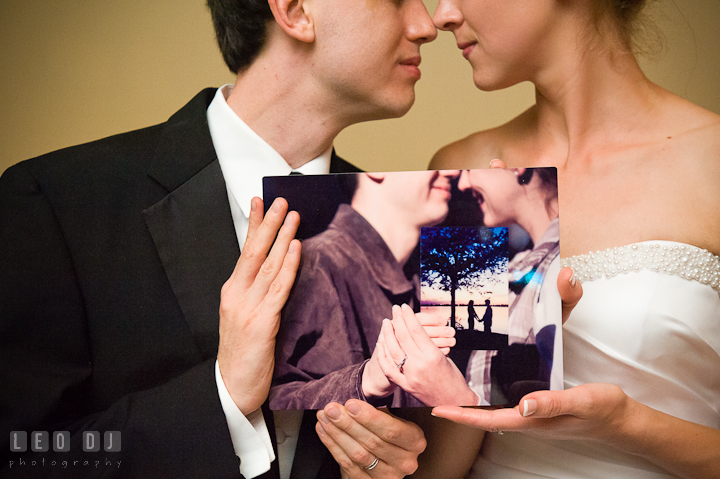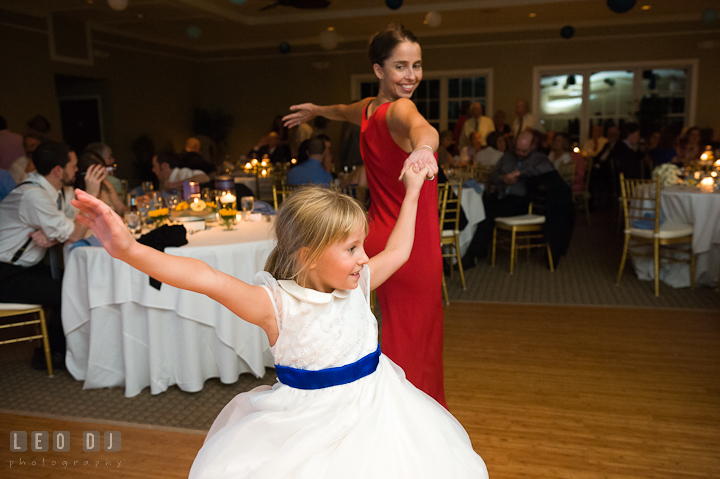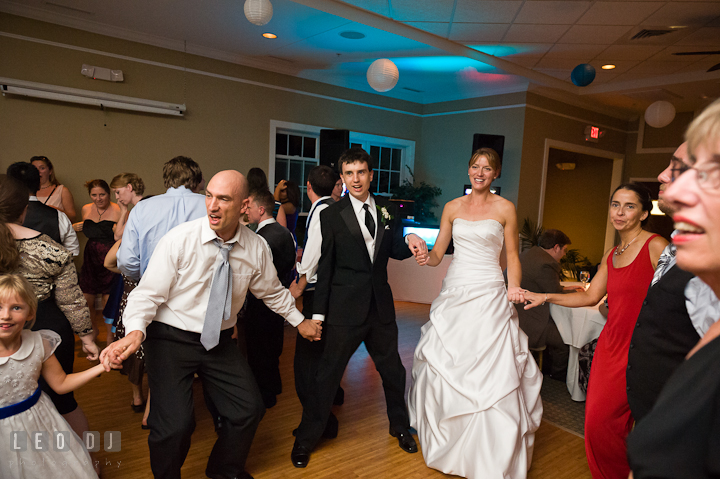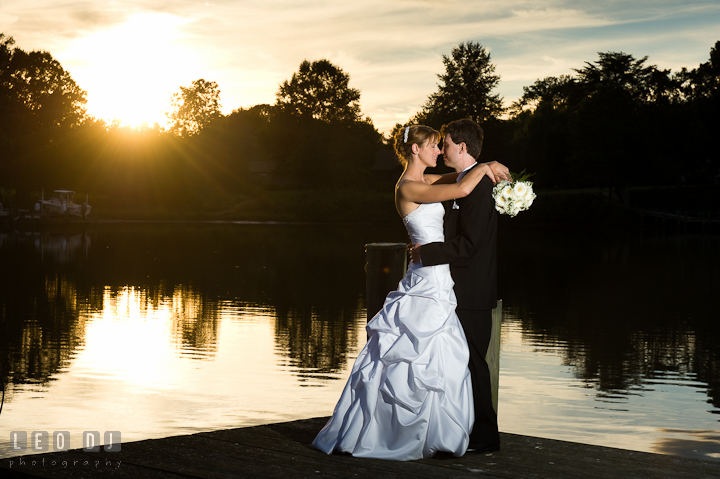 Congratulations on your new and happy journey, Kimmy and Mike!
May you live happily ever after!
Leo Dj
—
Vendors
Church: St. Mark's United Methodist Church, Easton MD
Venue and catering:  The River House
Make up and hair: Studio 2
Dress: Custom made Jacquelin Exclusive
Tux: Jos. A. Banks
Florist: Monteray Farms
Decorations: DIY
Cake: Bay Country Bakery
DJ: Derek Heckler, Dance Masters Entertainment
Cards: Wedding Paper Divas
Wedding favors: Donations to MDSPCA and Save the Children