Giovanni had known Rachael and her brother since they were little. Although Rachael and Giovanni used to live in the same neighborhood, they never really talked to each other until they finally met at a bar in New Jersey in 2008. Even though they each went there separately with their own groups of friends to watch the Phillies baseball game, they made their first real connection there. Then the rest is history.

Although their wedding ceremony would be held in Maryland, I was really excited when they decided to do their pre-wedding session in Philadelphia, since I have never done any in that city. I'm always excited to do a photo session in a new place whether it's for engagement session or for wedding.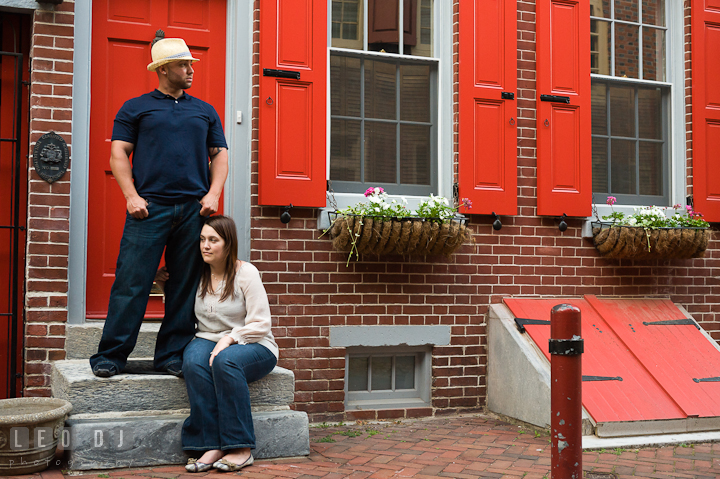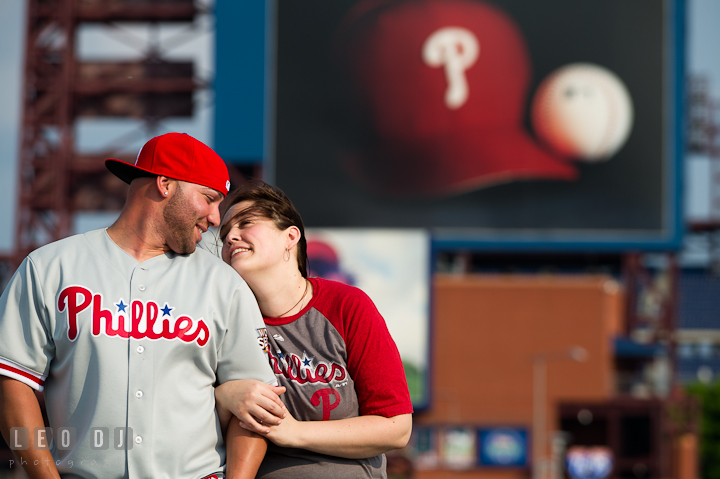 You can see already that they're a big fan of the Phillies baseball team.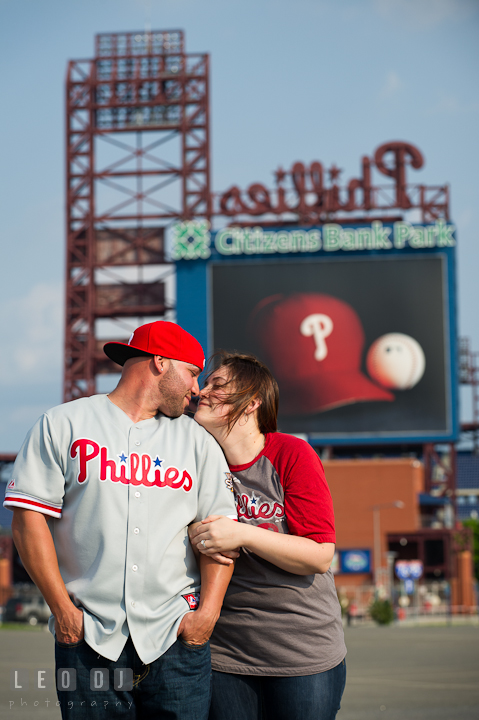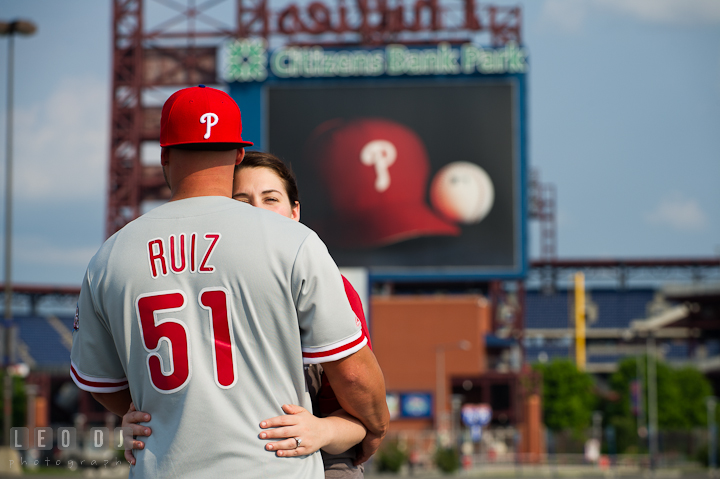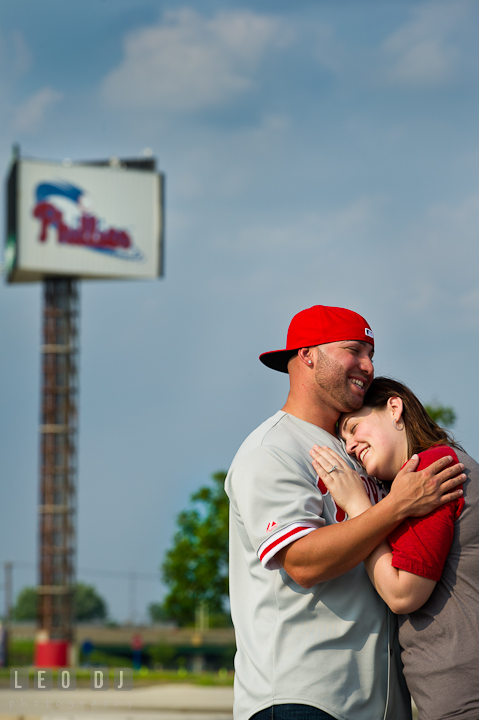 You can see the Philadelphia skyscrapers in the background here.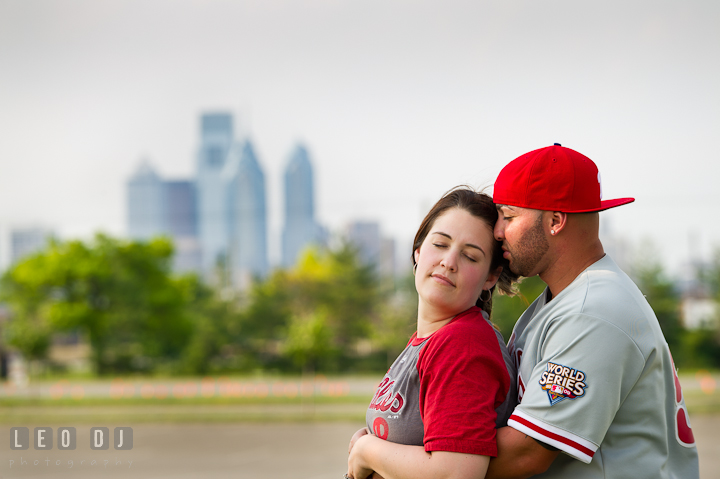 Next location was at the Love Park.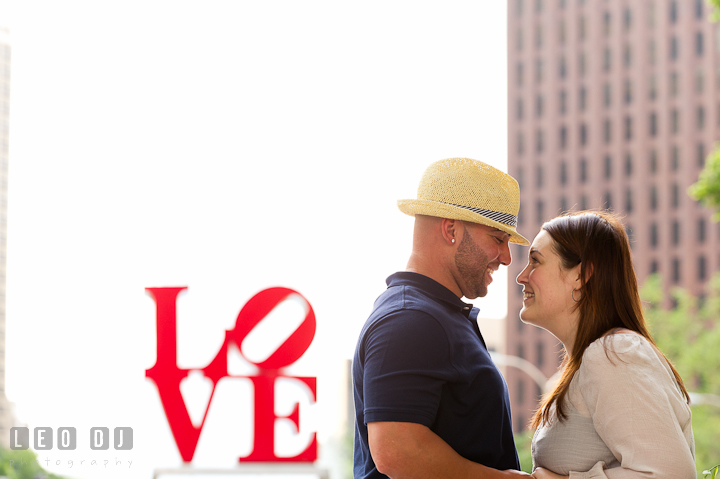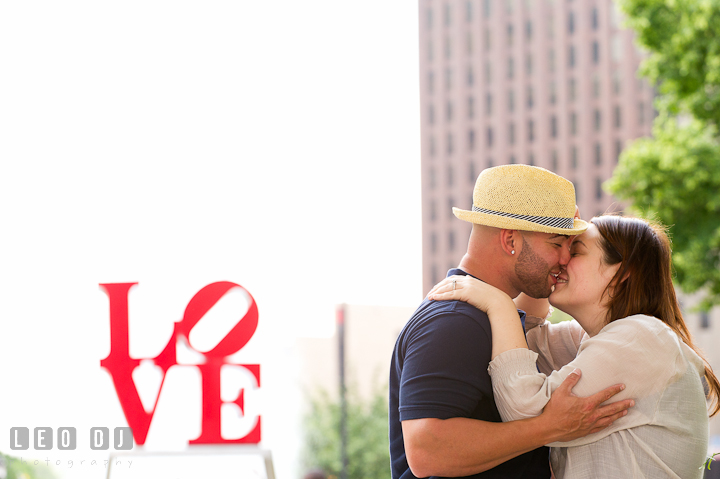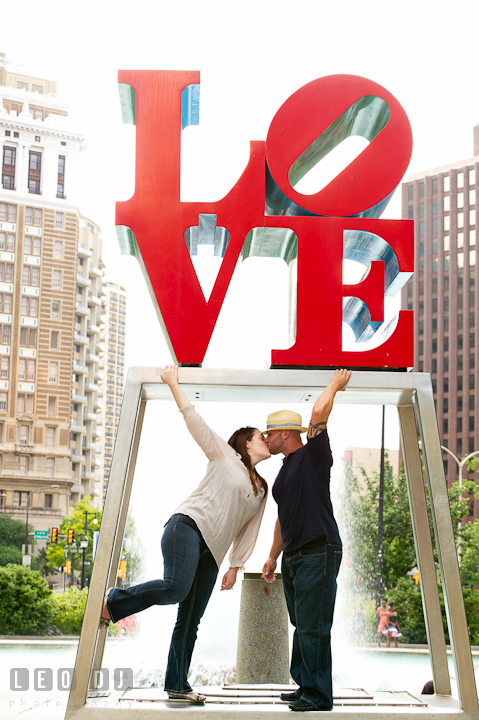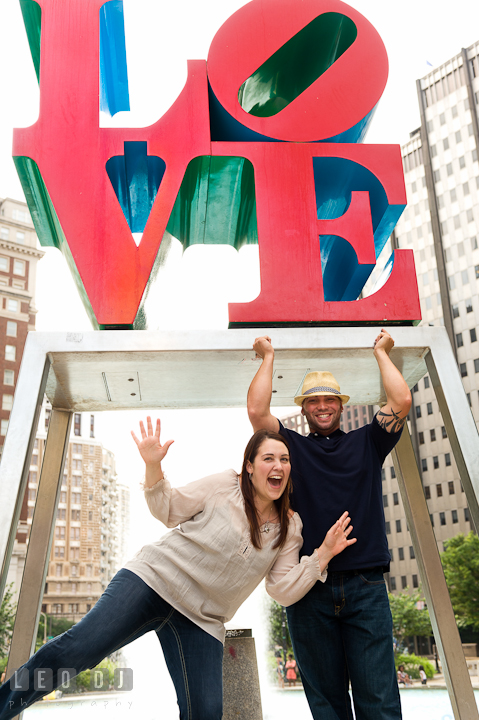 This beautiful diamond stone on Rachael's engagement ring was actually from Rachael's grandmother's ring. Interestingly, her grandmother used to be a jeweler.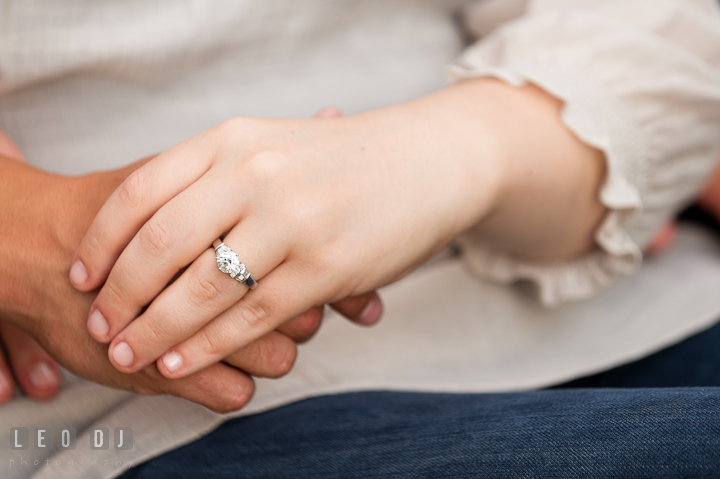 Then we went to the historical Elfreth's Alley for our last location.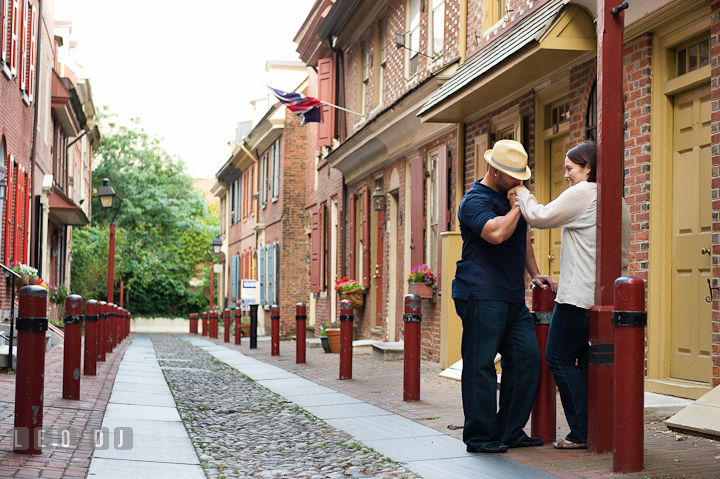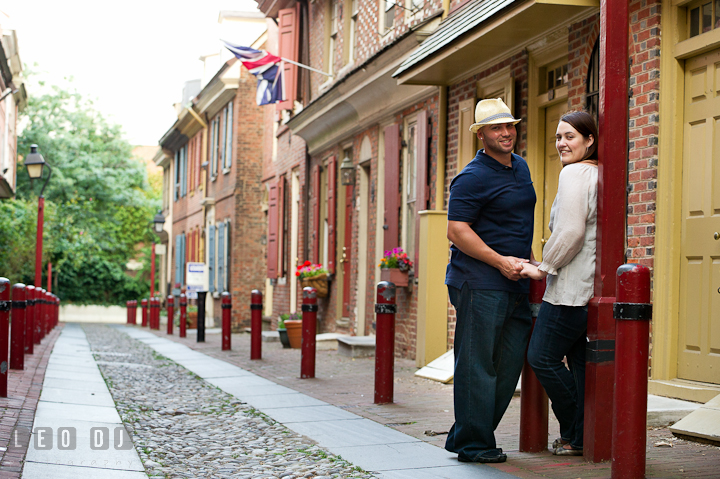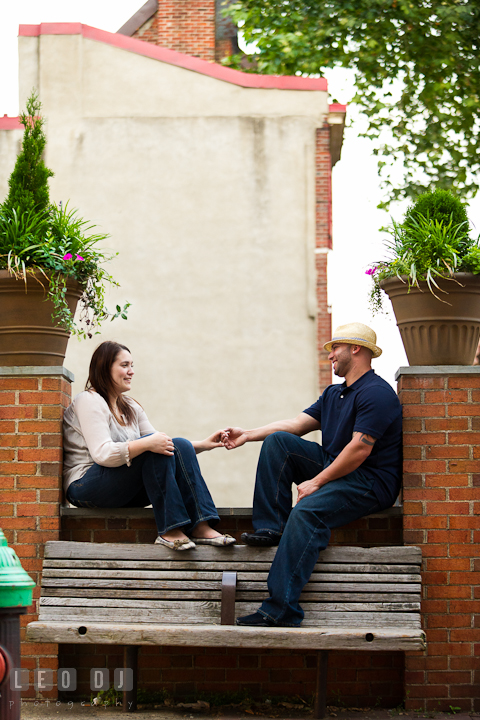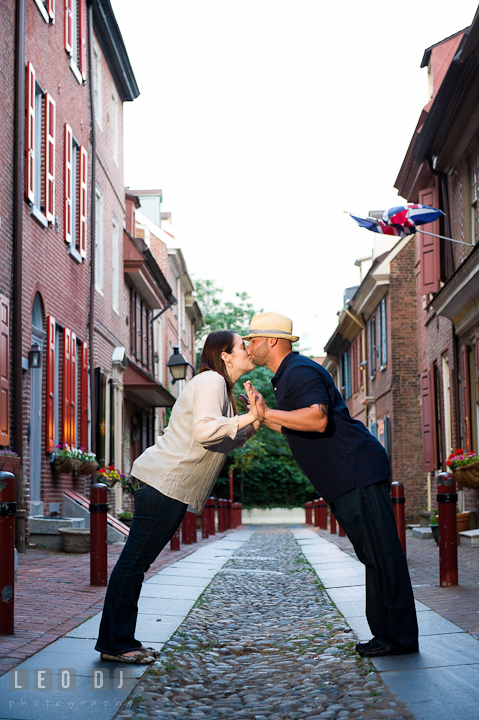 Congratulations again on your engagement Rachael and Giovanni!
Can't wait to photograph your wedding next year!

Leo Dj