While Jenna and Michael's engagement photo session at Annapolis was done during a mild November temperature, their wedding at The Ballroom at Chesapeake Inn at Chesapeake City was on a cold wintry January weather. It had also snowed few days before, which was actually perfect because they wished for a white wedding. 🙂
There were no snowflakes falling, but at least the ground and trees are still covered with snow. 🙂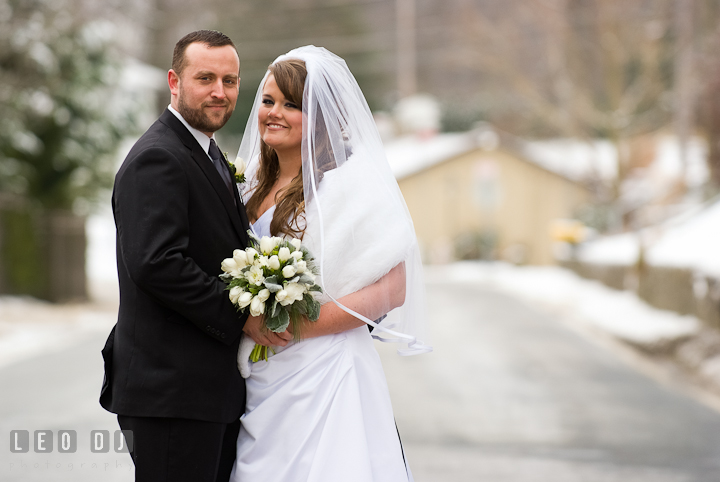 Jenna and Michael are a very creative, handy, and artistic couple. They love to make a lot of things with their own hands. You all should check out their blog Jenna Laughs. What a cute name too!
You should also know that they're great photographers as well. It is always a great honor for me if another photographer asked me to photograph their wedding. In this case, two photographers. 🙂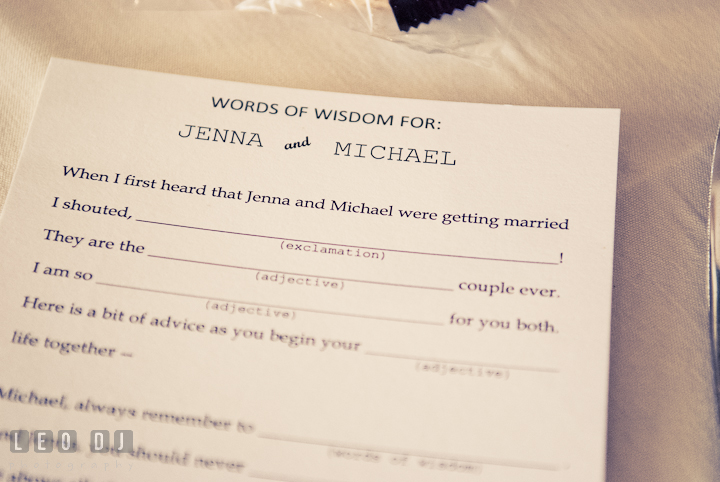 The mad libs, the decorations and floral arrangements were all done by Jenna and helped by her family. The custom made metal table numbering you see below was done by Michael.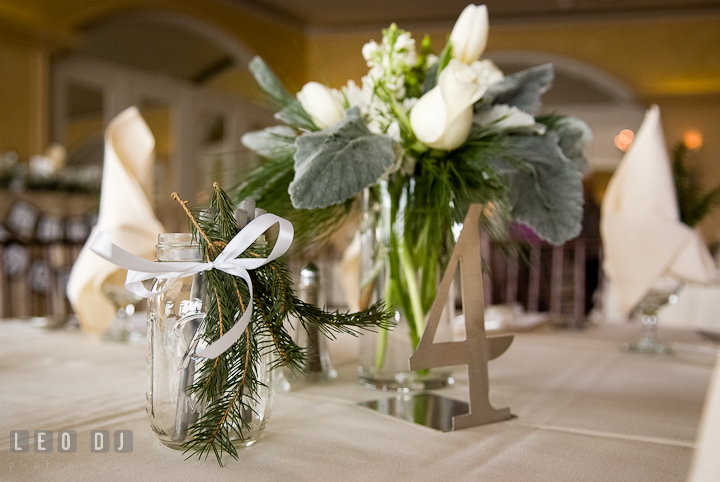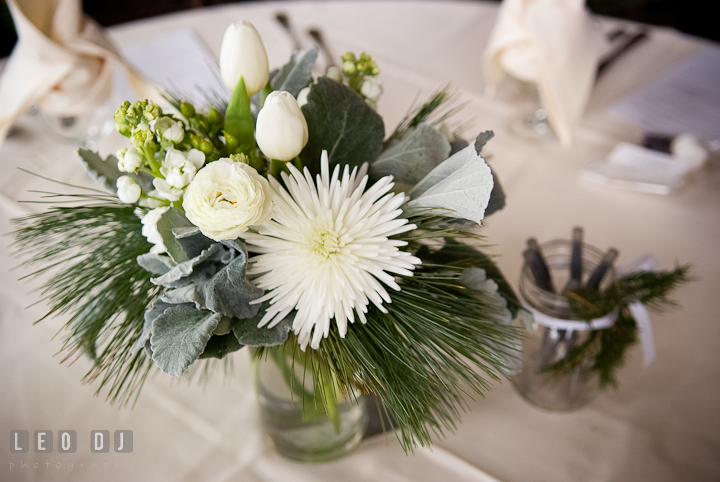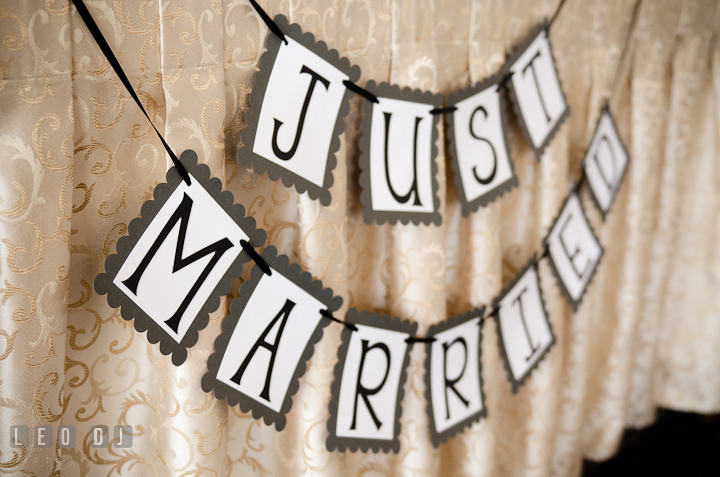 Check out the table seating assignment "board" they made. Very creative!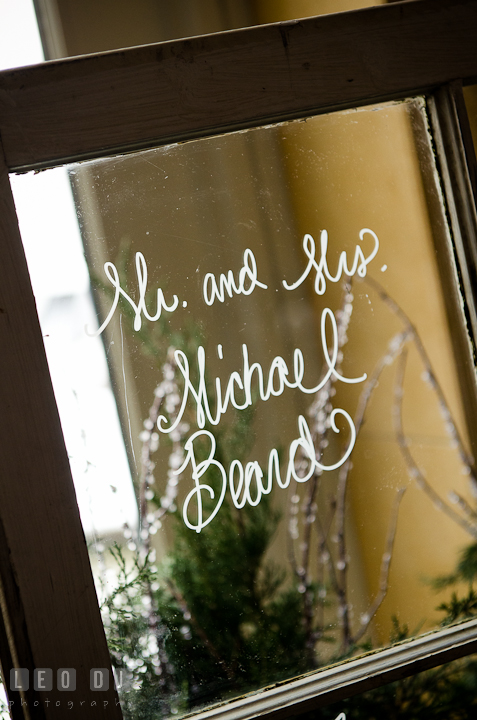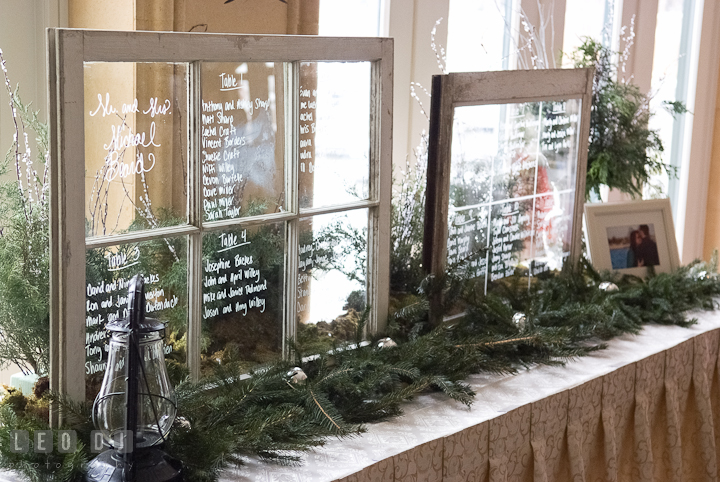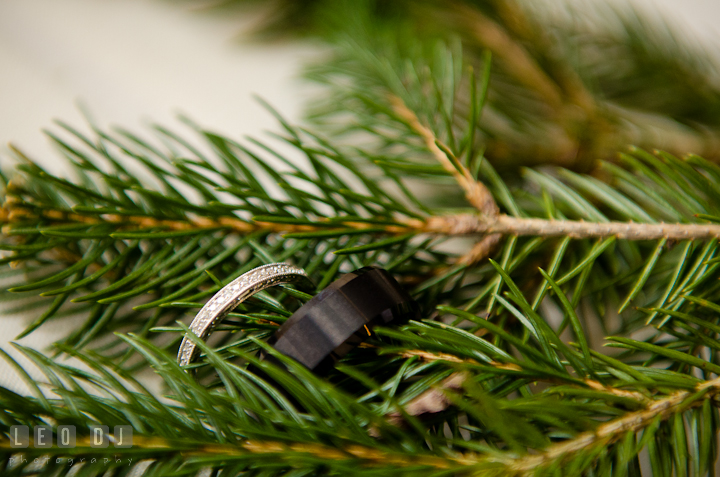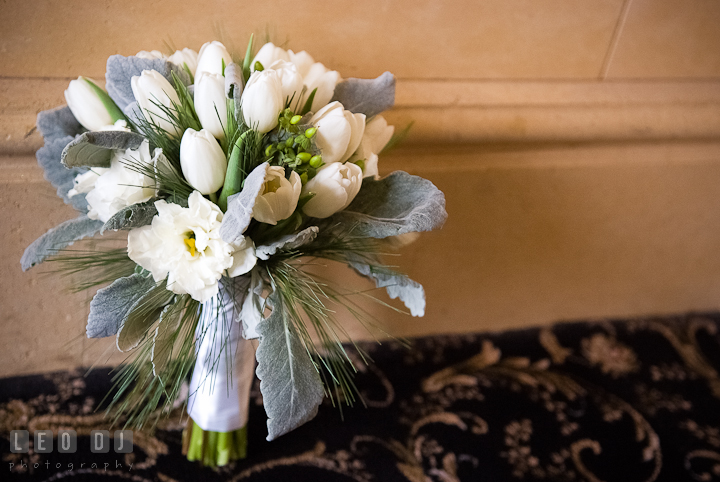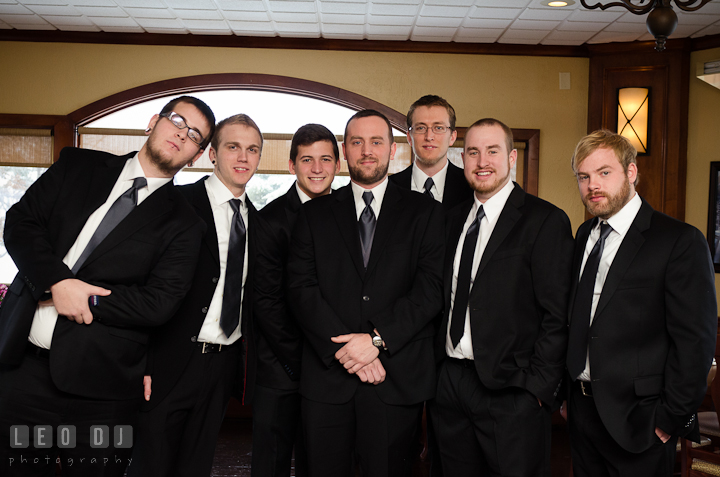 Time for gifts exchange between the Groom and Bride.
The Groom got a cool watch.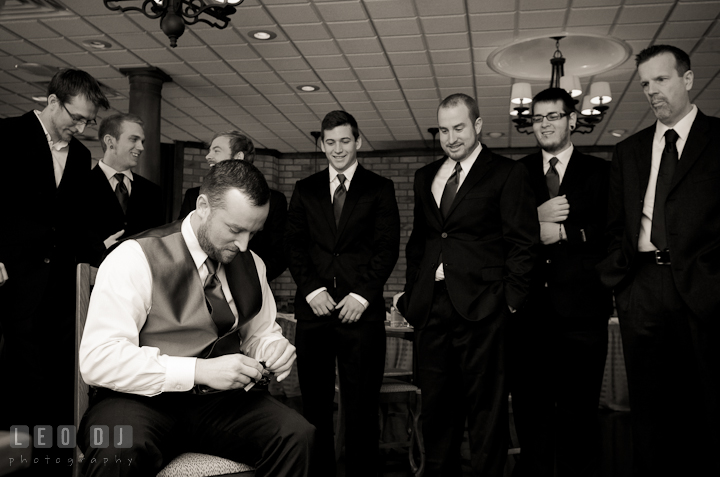 While the Bride got a beautiful set of earrings.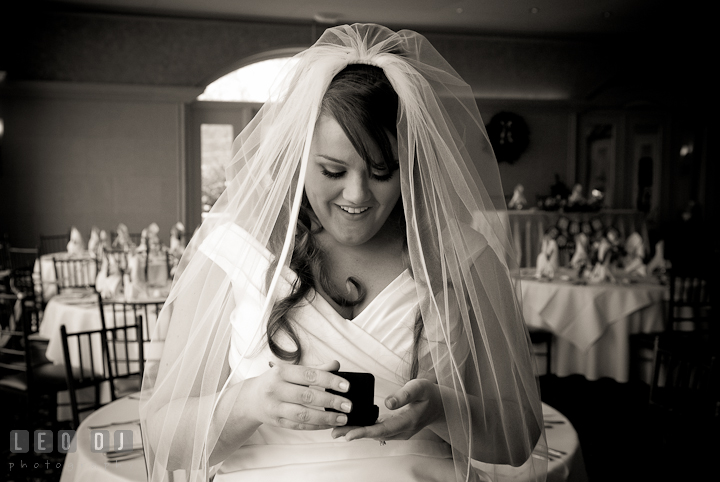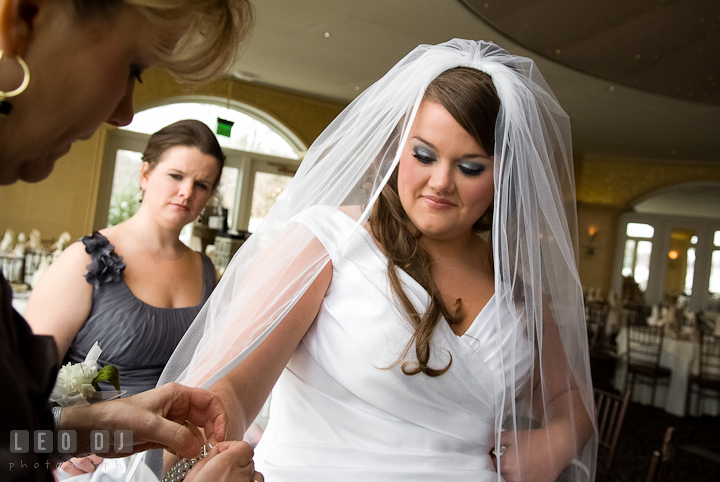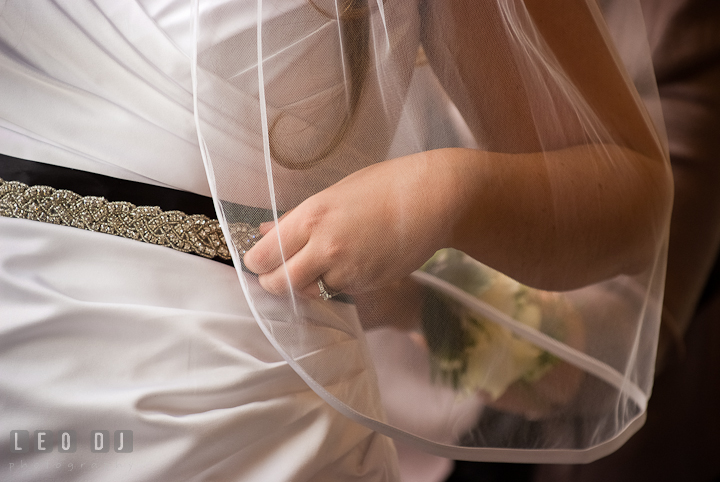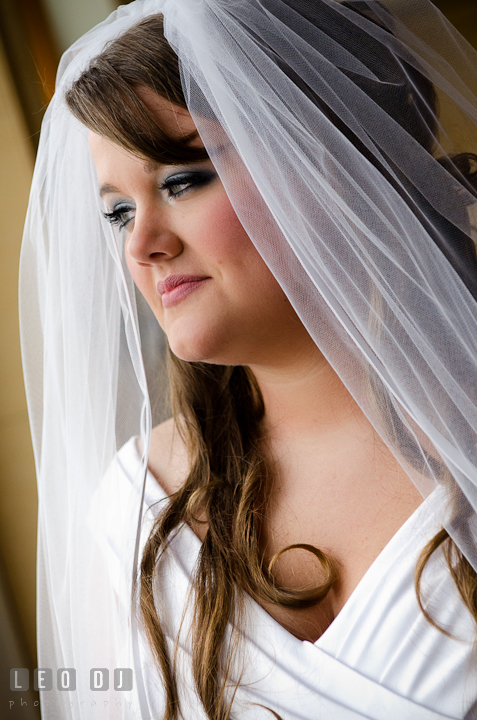 Here comes the Bride, Jenna, escorted by her Father, Dave.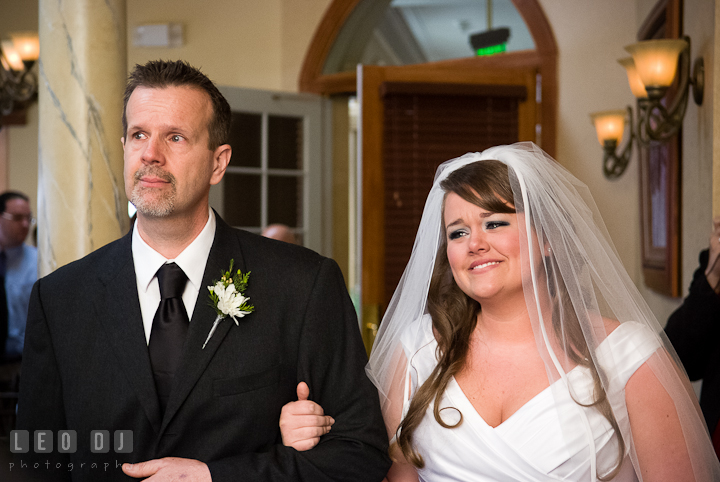 The Groom, Michael, was happy to see his beautiful Bride for the first time in her wedding dress.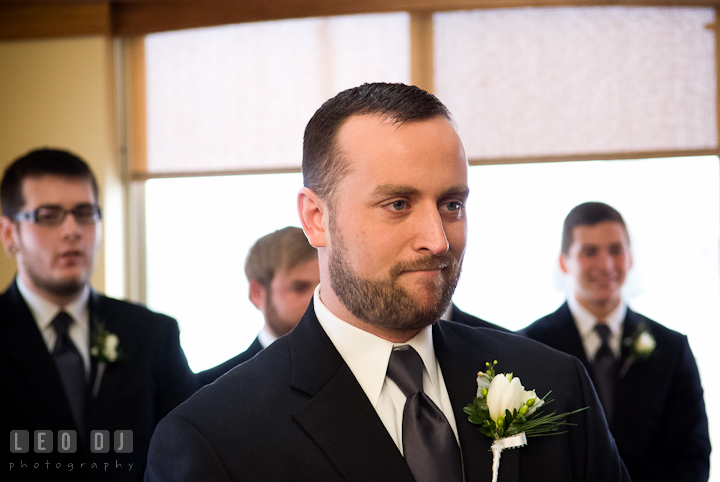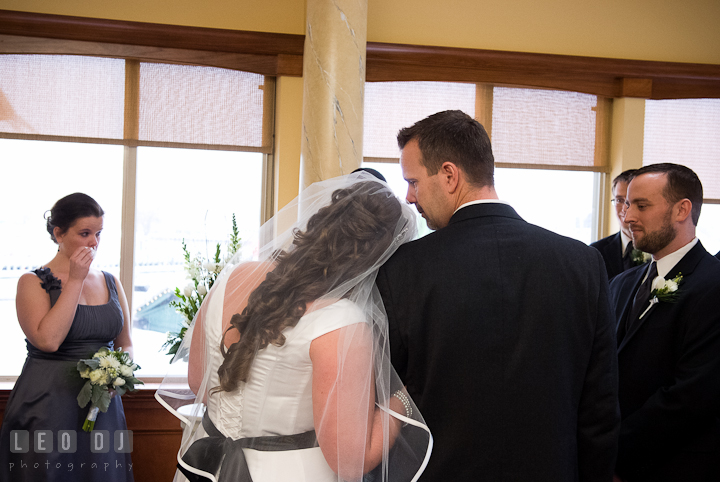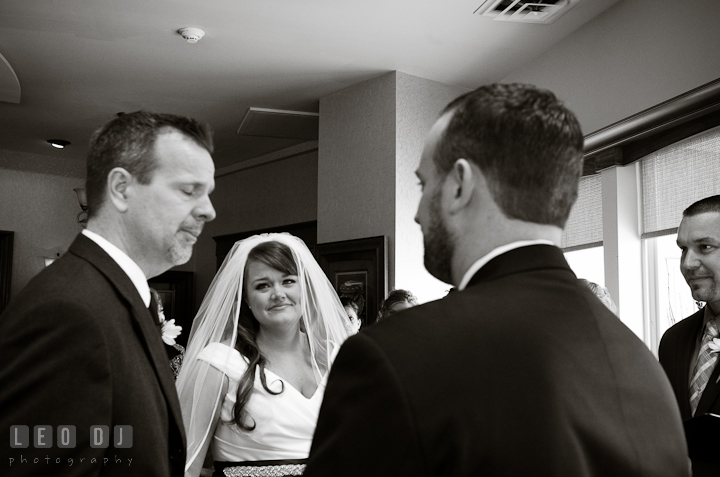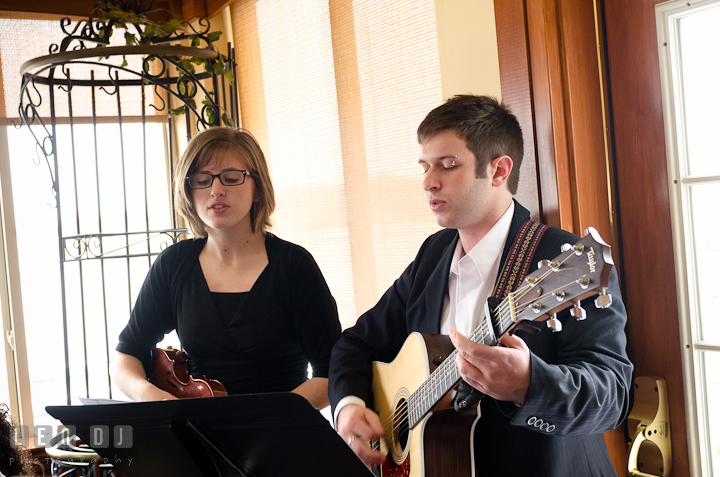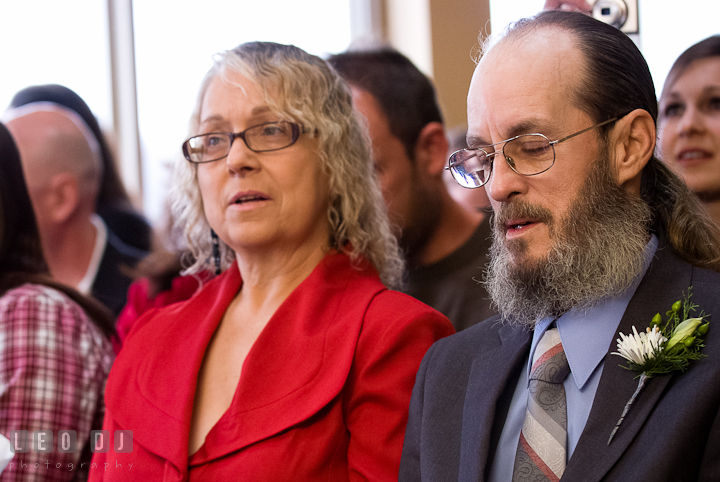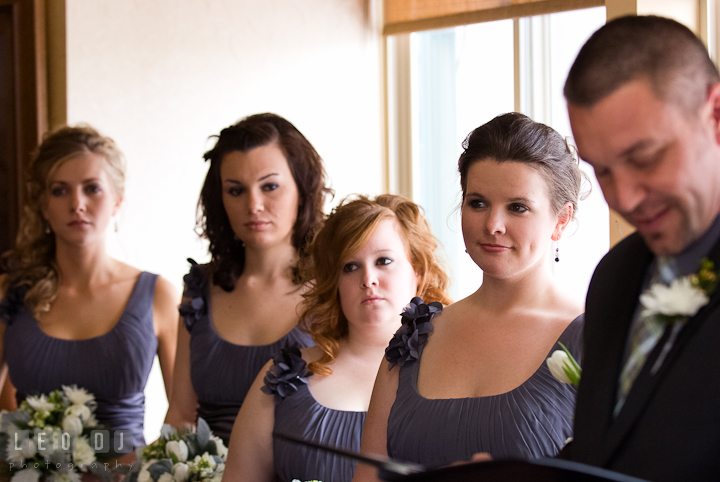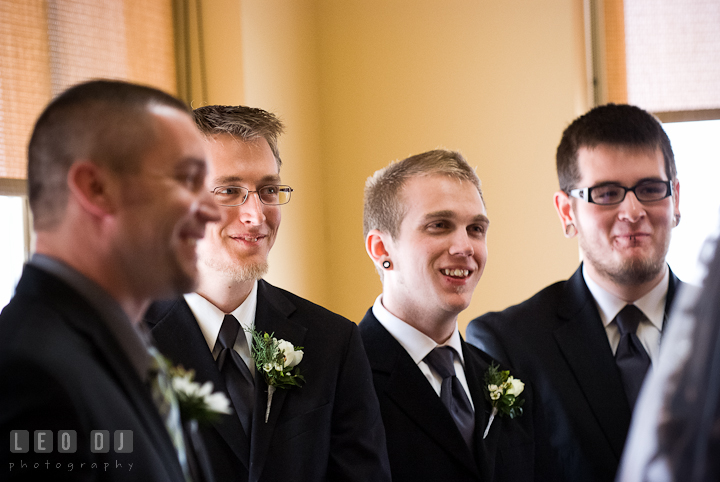 The Father for the Bride prayed for the lovely couple.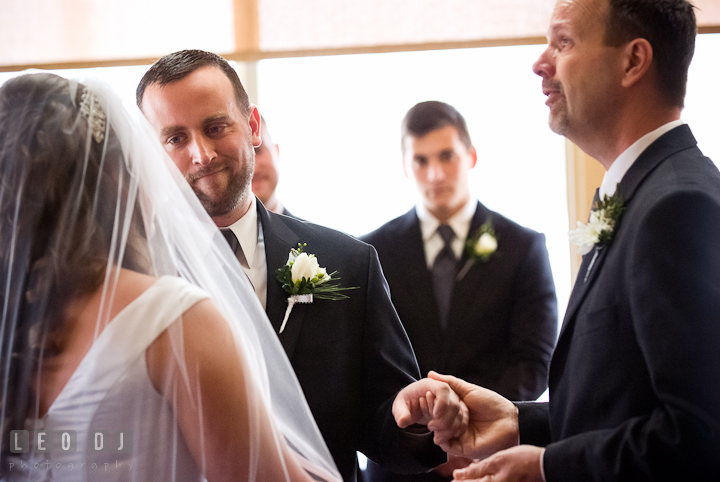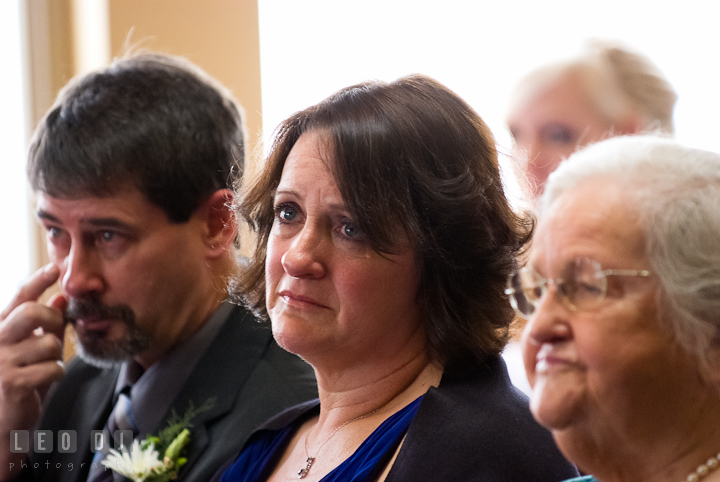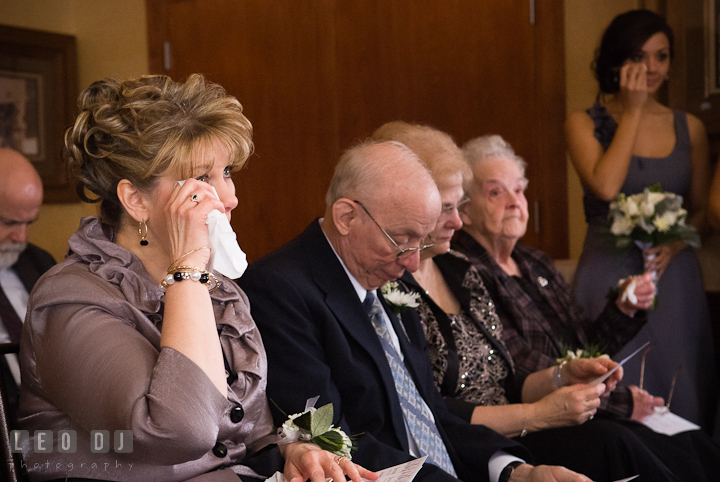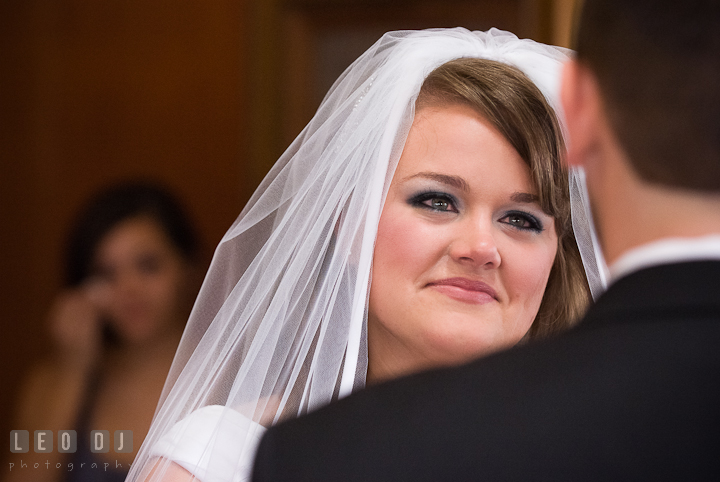 Wine and bread for the Bride and Groom.
I asked them what do these symbolizes.
Jenna answered:
"We wanted our very first act as husband and wife to be communion. Right after our pastor announced us man and wife, we took the communion together. To us, it was a way to represent how thankful we are to God for bringing us together and that we want Him to be the center of our marriage. The bread symbolizes the body of Christ broken on the cross to free us from sin, and the wine symbolizes the blood of Christ that was shed to cover us so we can have victory in this life and the next! We are so thankful. It is the best gift we could ever be given!"
Blessings from the pastor for the Bride and Groom.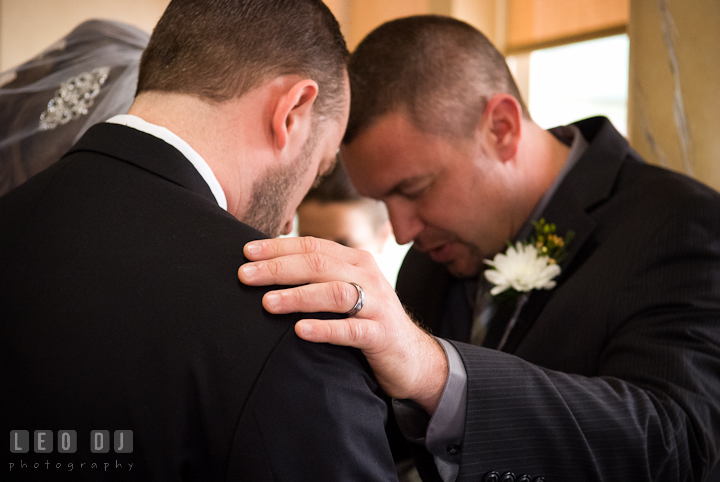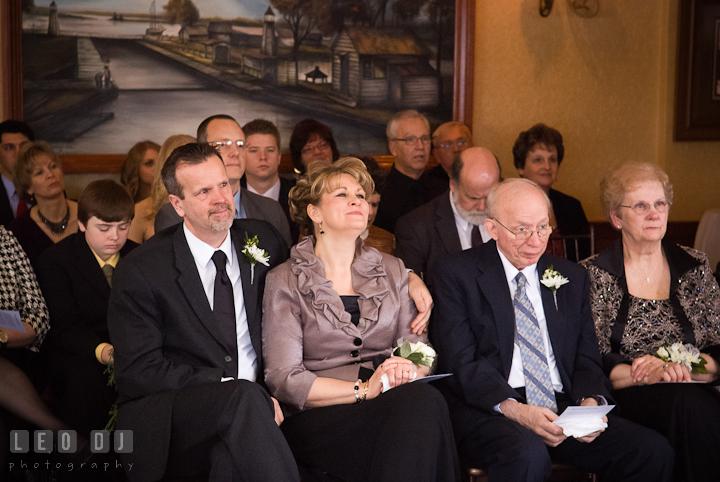 Jenna and Michael is now officially husband and wife!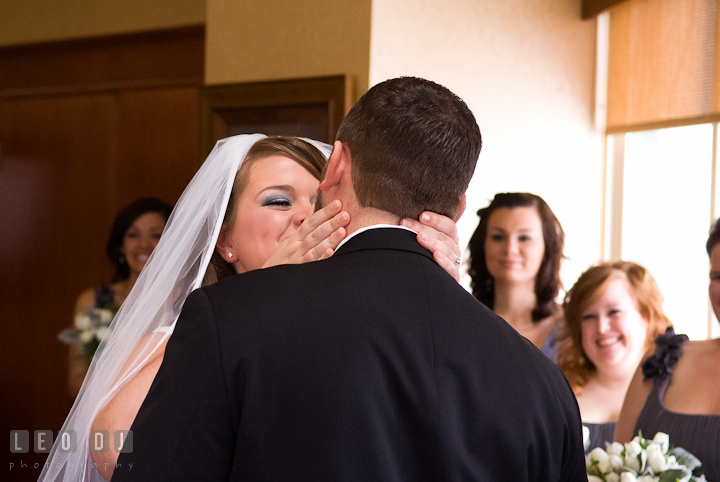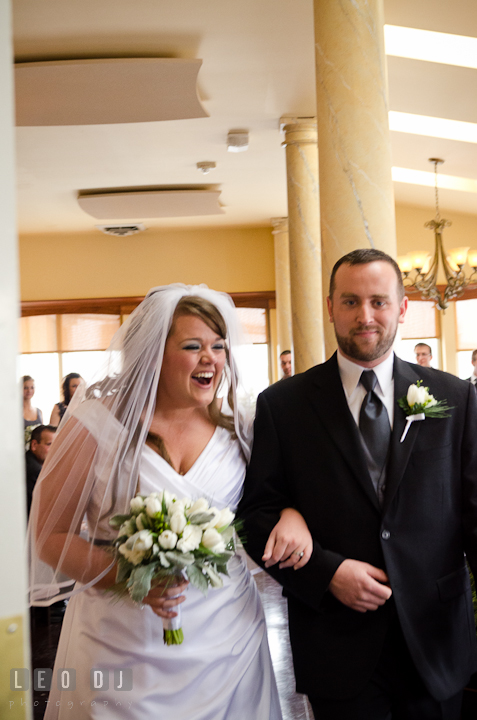 The beautiful Bride and her beautiful Matron of Honor and Bridesmaids. 🙂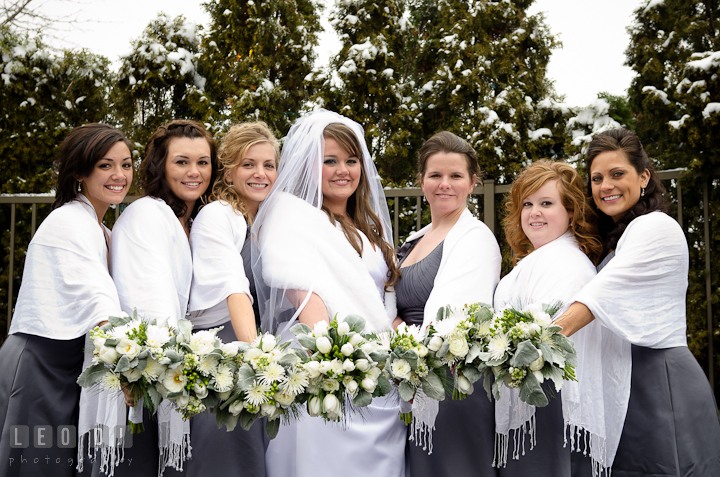 The whole wedding party! 🙂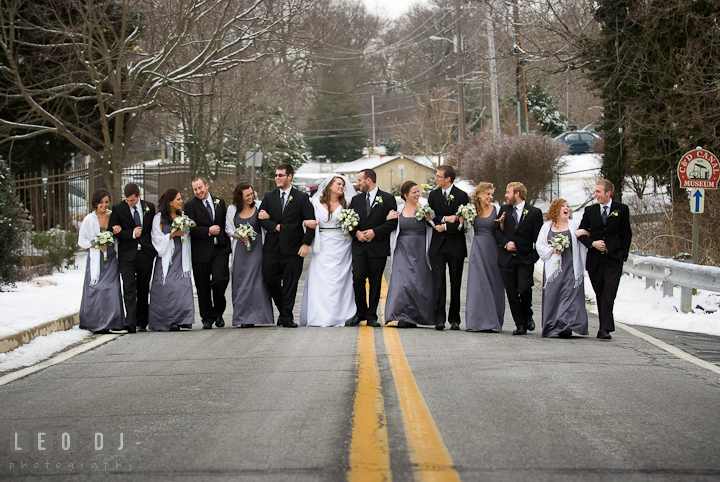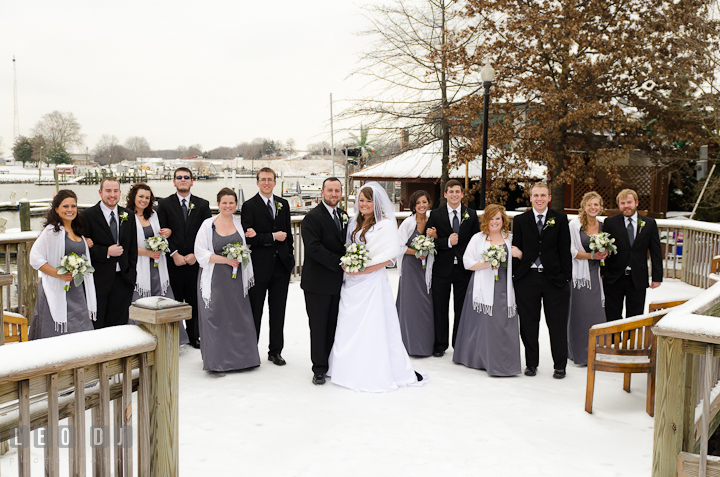 Love the snow!
Yes it was cold. The wind didn't help either, but what a perfect backdrop for their winter themed wedding!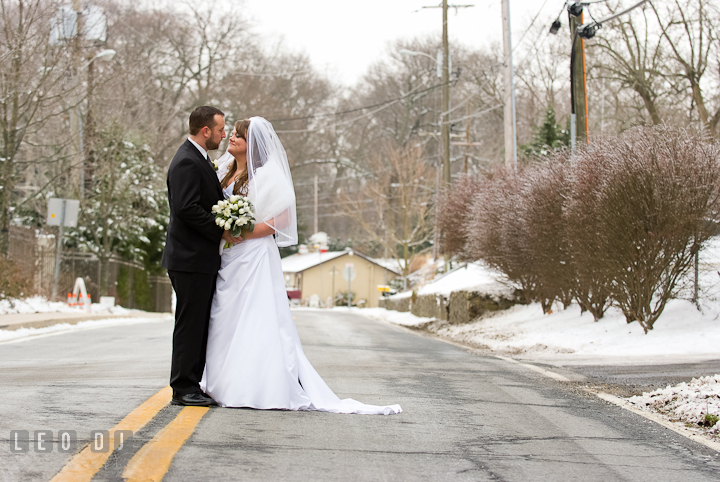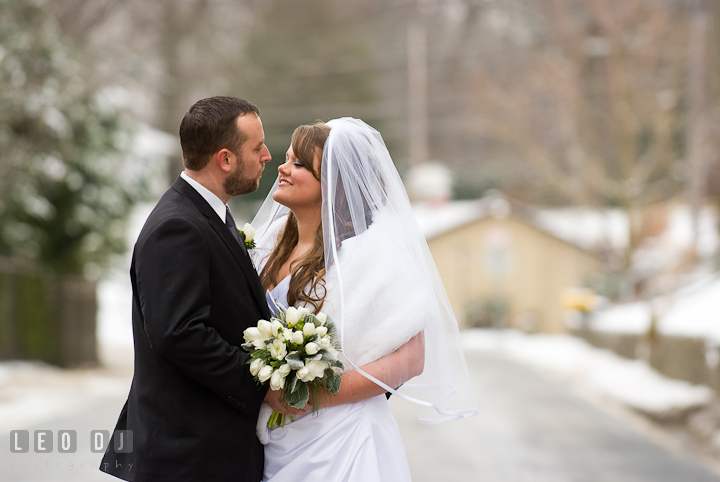 To be continued to Part 2!
Leo Dj
—
Vendors
Officiant: Matt Deputy, Tressler Mennonite Church
Venue: The Chesapeake Inn Ballroom
Hair: Courtney Trivits in Milford, Delaware
Groom and Groomsmen Ties and Vest: Brides 2 By By Hope
Florist: Act II Florist, Seaford, Delaware
Cake: Liz Marden Bakery
DJ: Rich Buchanan Entertainment
Bride and Bridal Party Jewelry: Elegant Chic Jewels , MyKonos, and Glam House
Just Married Banner: Crafty Earth
Decorations, Wedding Favors, Programs, Table Assignment: DIY
Table Numbers, Cake Topper: DIY by Groom through Miller Metal Fabrication