After their engagement session in Baltimore, finally I had the honor to do their wedding photography at Aspen Wye River Conference Center.:)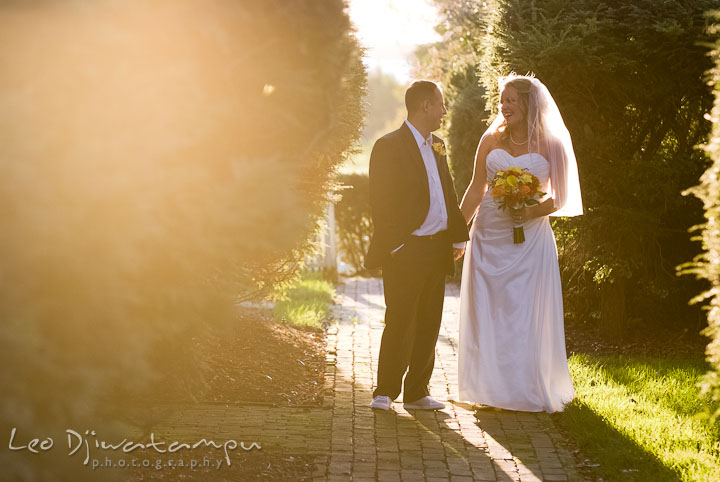 Let's see what's going on at the beginning of the day.
The Bride was getting ready at the Houghton House while the Groom was at the River House. I just love photographing weddings here because the rooms are beautiful.
Here are the colorful flower bouquet for the Bride and Maid of Honor arranged by Seasonal Flowers.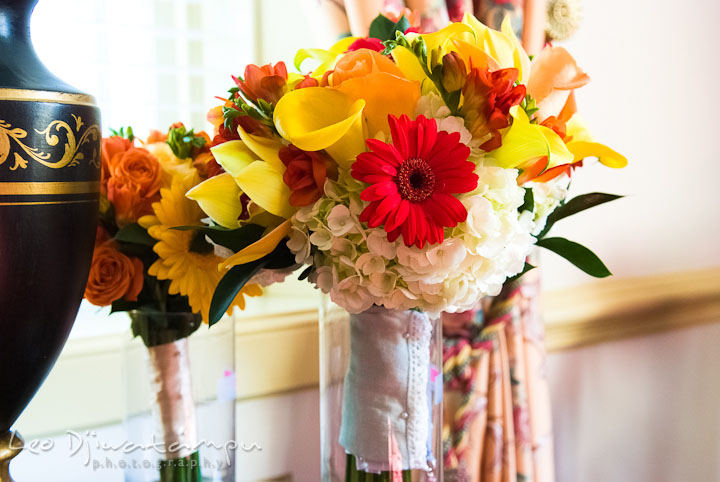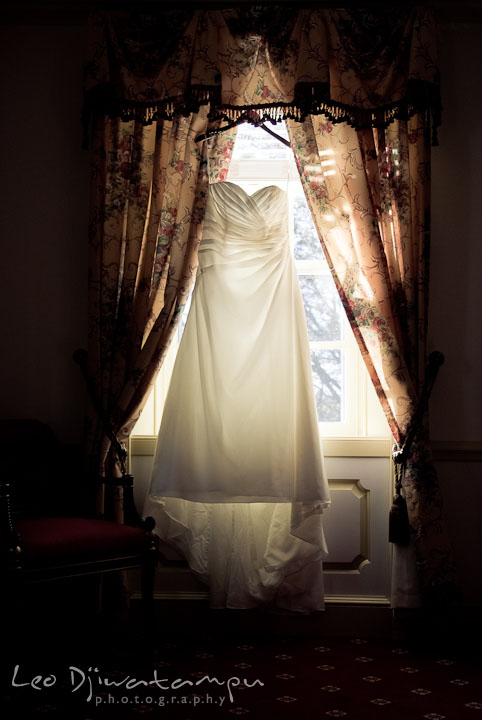 Morgan's beautiful wedding dress and shoes.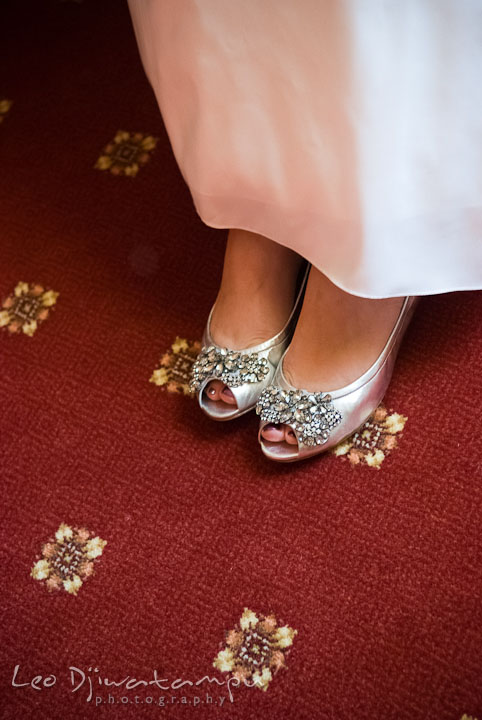 Morgan got help from her best friend to put on the veil.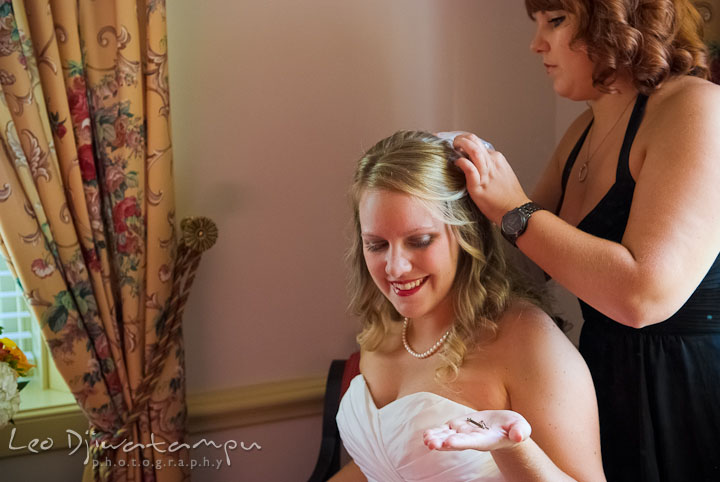 Spending time with her Father one last time before she walks down the isle.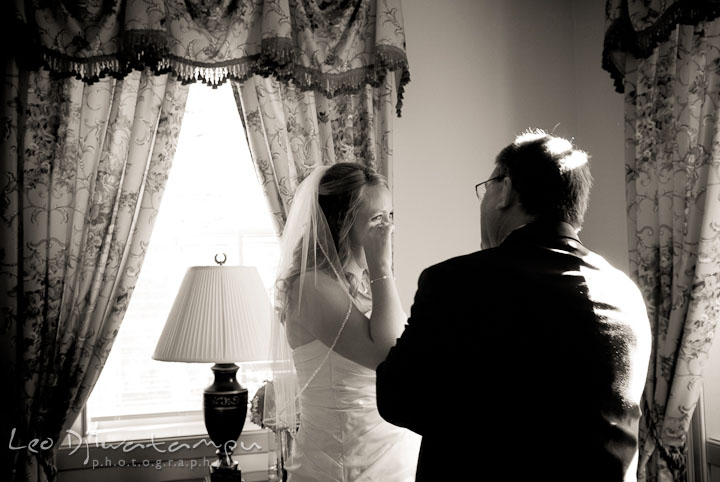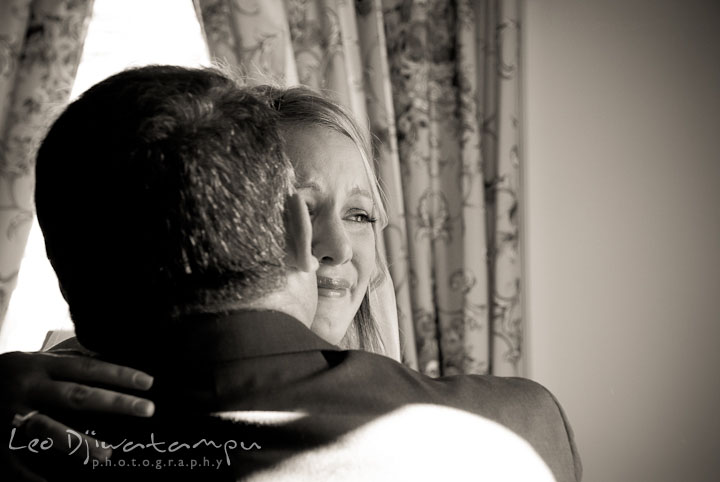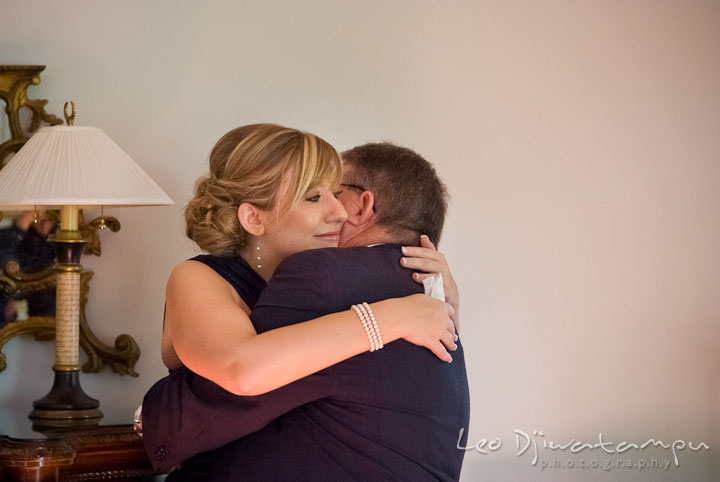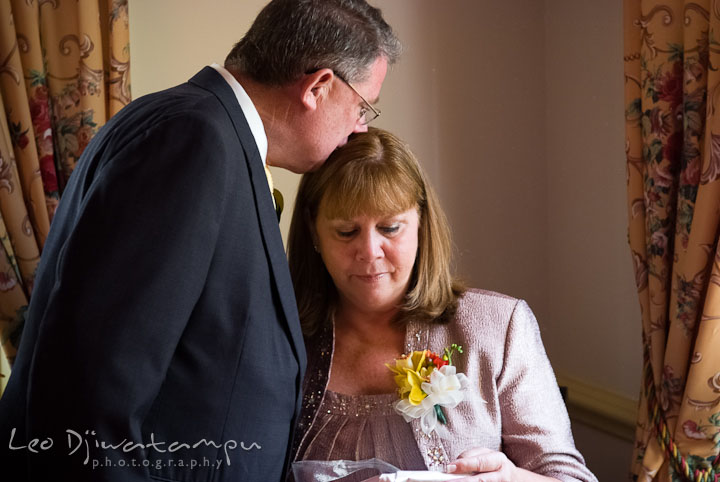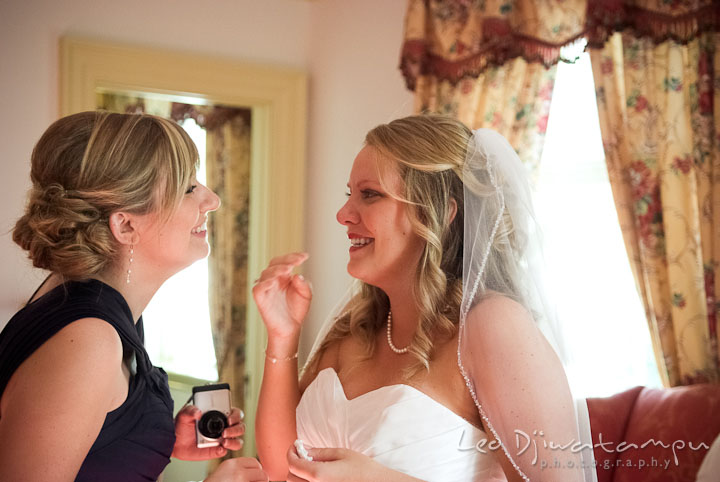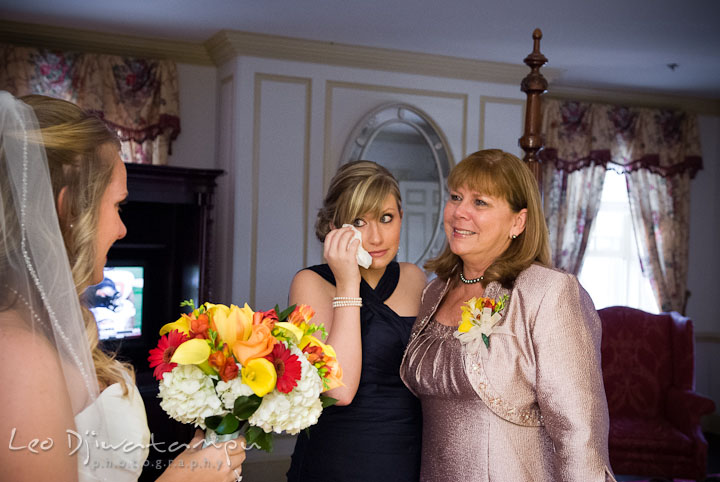 Boutonniere for the Groom, Grandmother, and Mother of the Groom.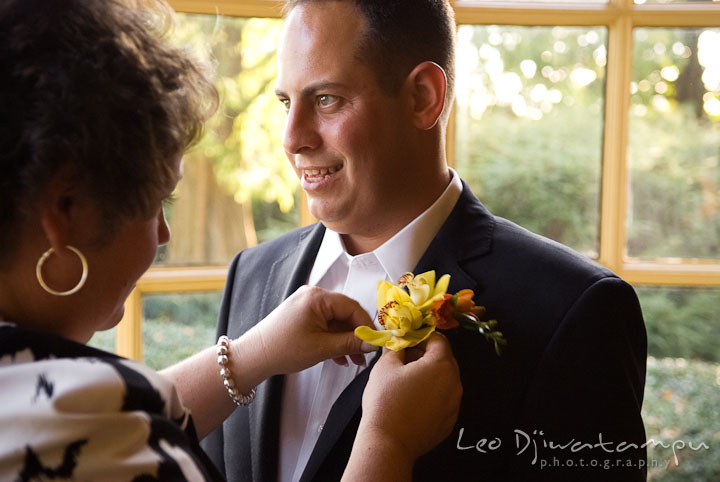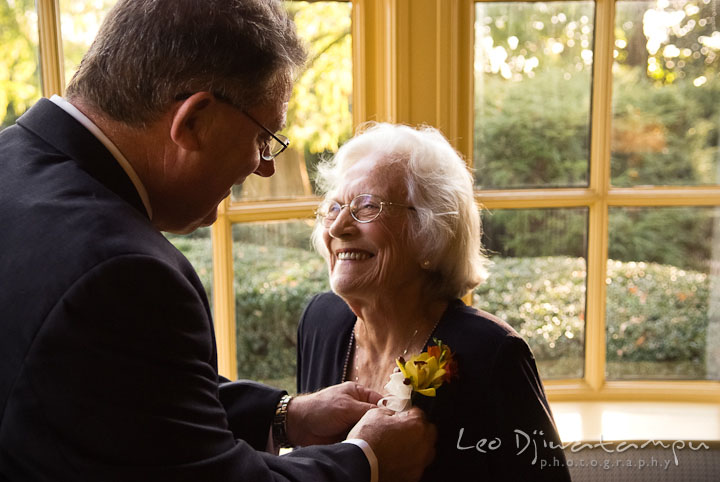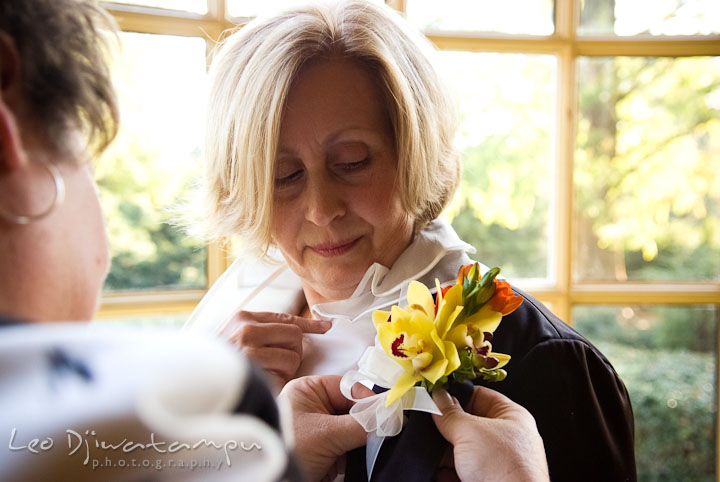 The ceremony was held at the garden by the Houghton House.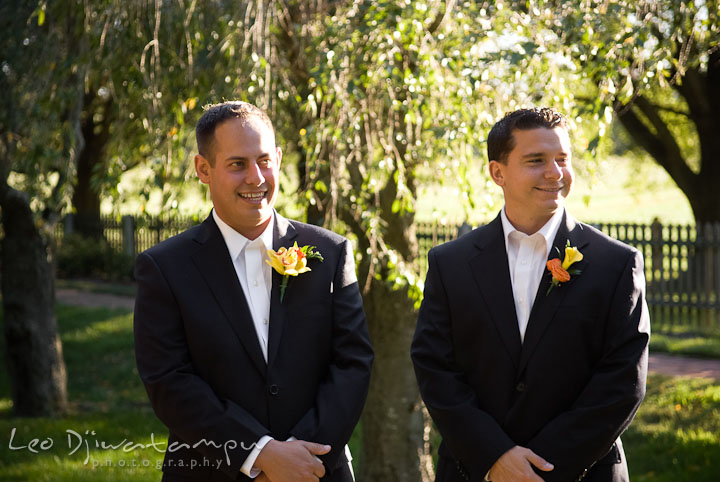 The Groom and Best Man had a big smile seeing the Bride escorted by her Father walking down the isle during the procession.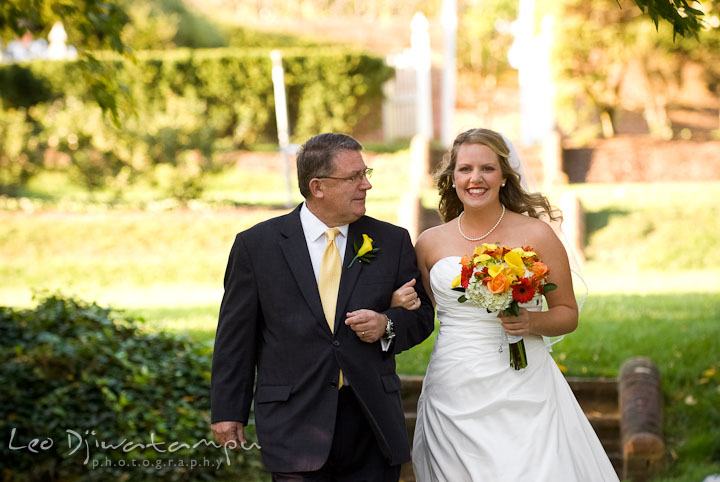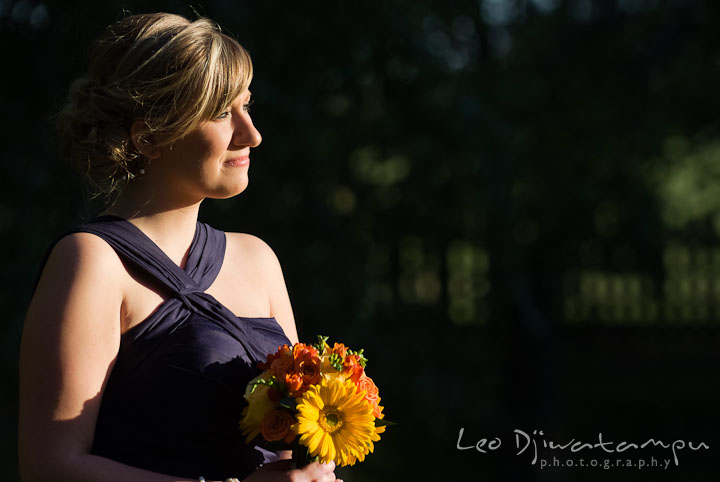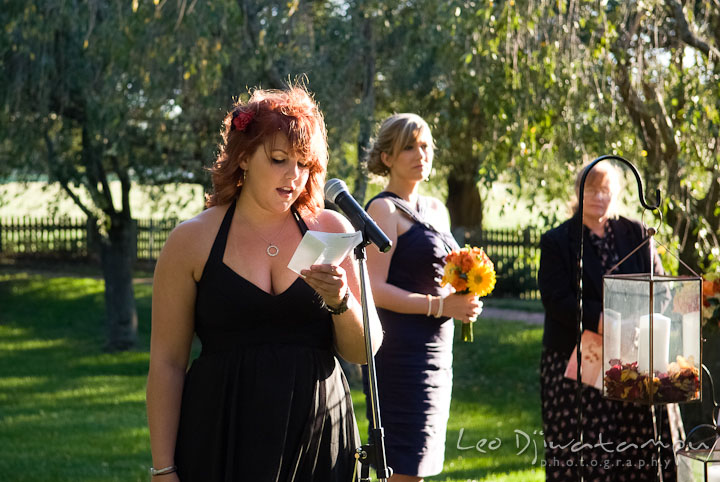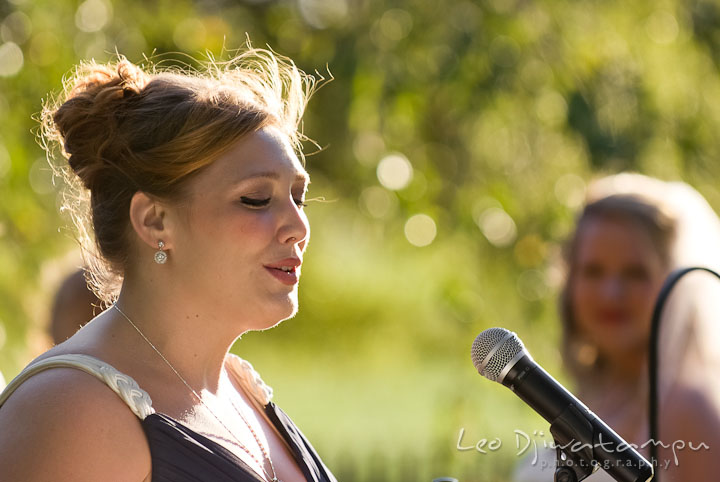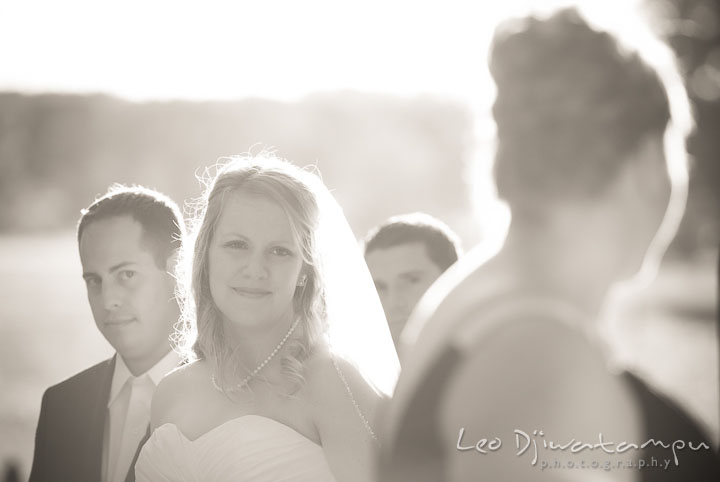 The Bride and Groom reciting their vows.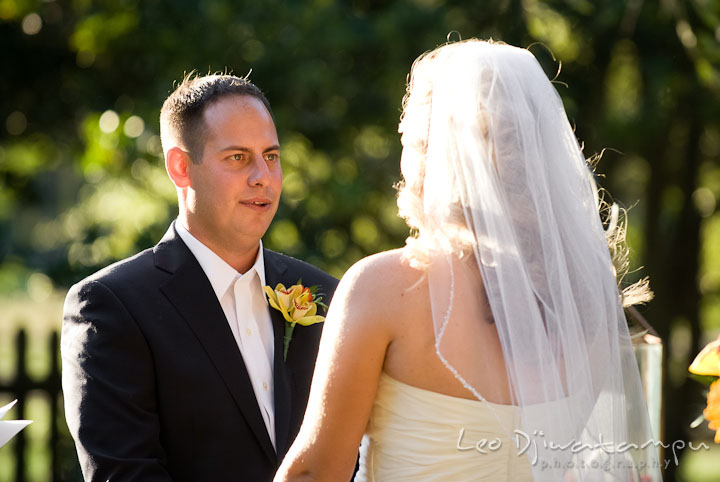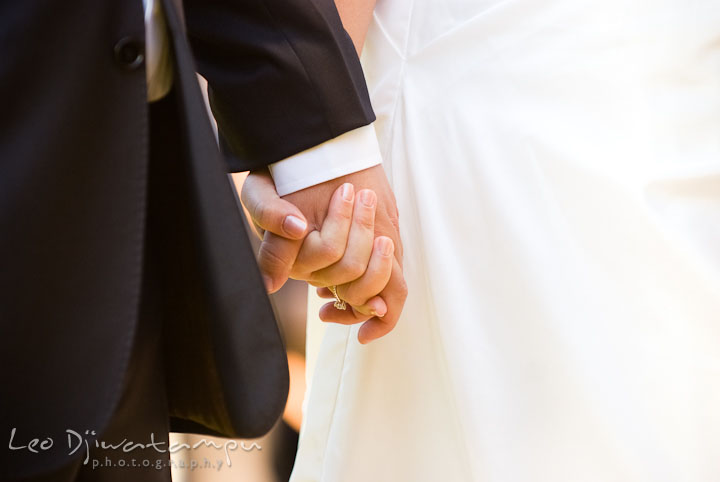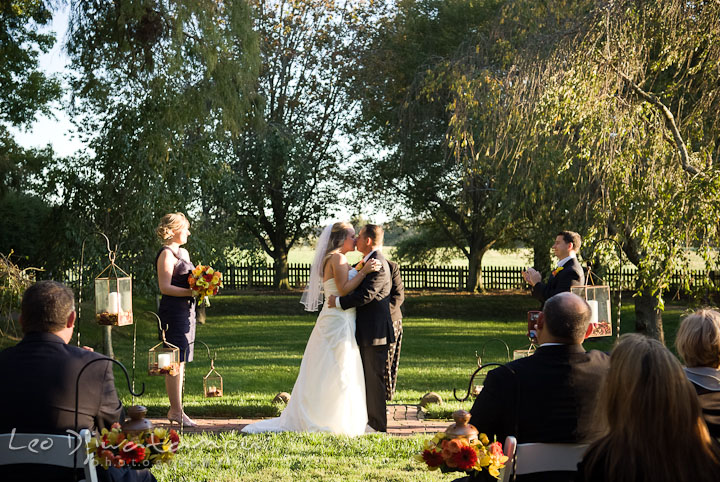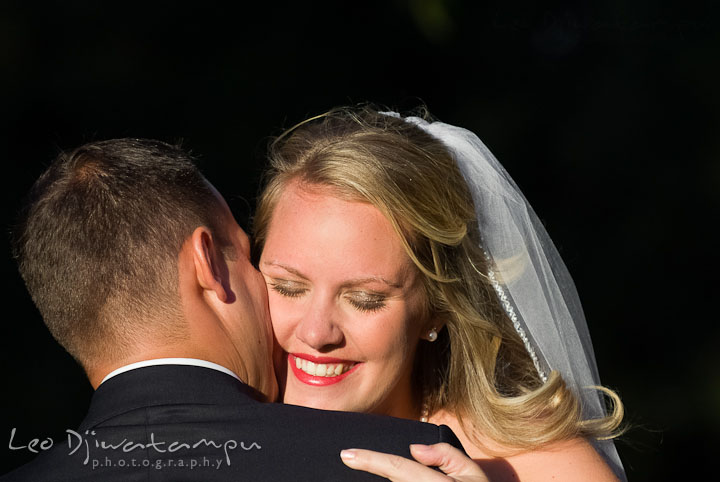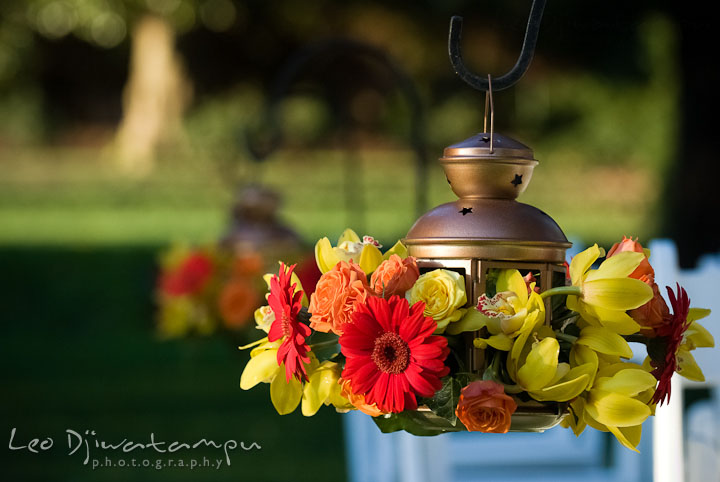 The beautiful floral decor at the ceremony site.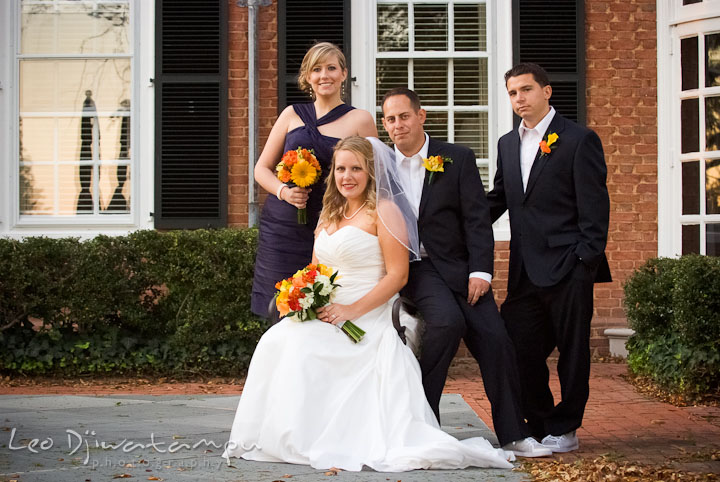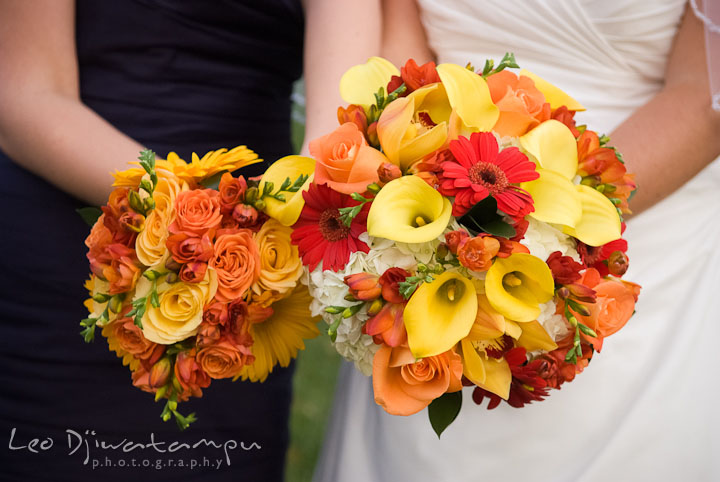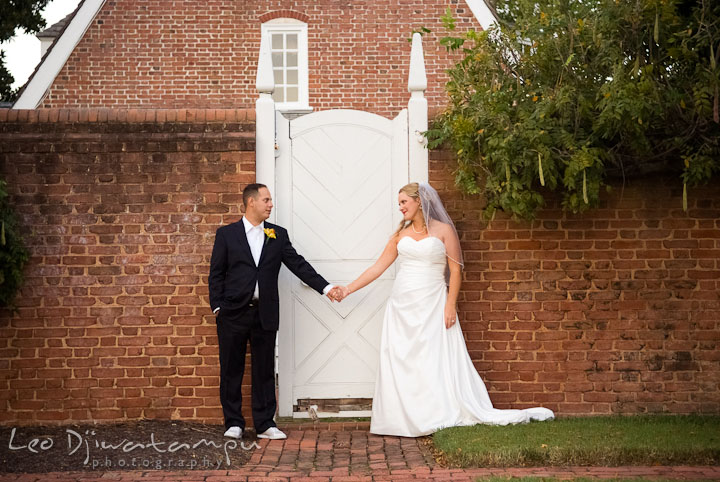 After the Bride and Groom finished the romantic photo session, they head out to join their guests and families. The cocktail hour and reception was at the River House.
Check out the gorgeous cake with floral decorations from Bay Country Bakery.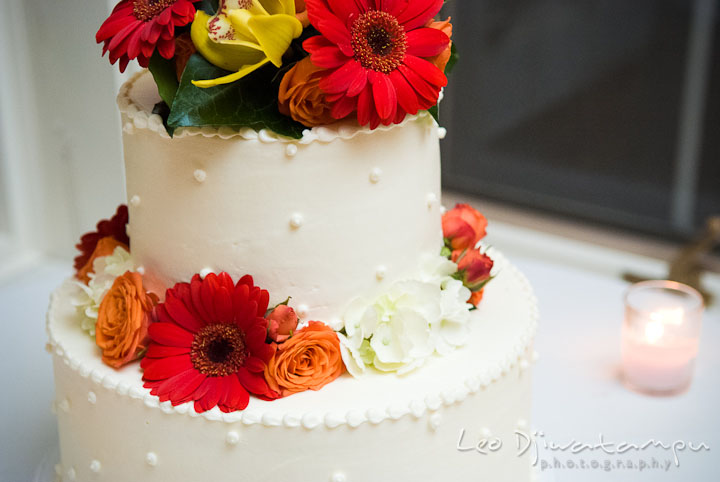 They also had delicious mini crab cakes for hors d'oeuvres during cocktail hour.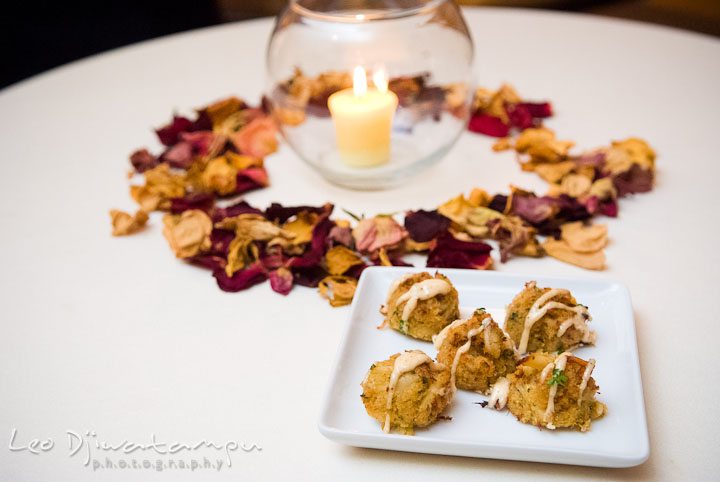 The Father of the Bride gave an introduction speech and a toast to the newly wed couple.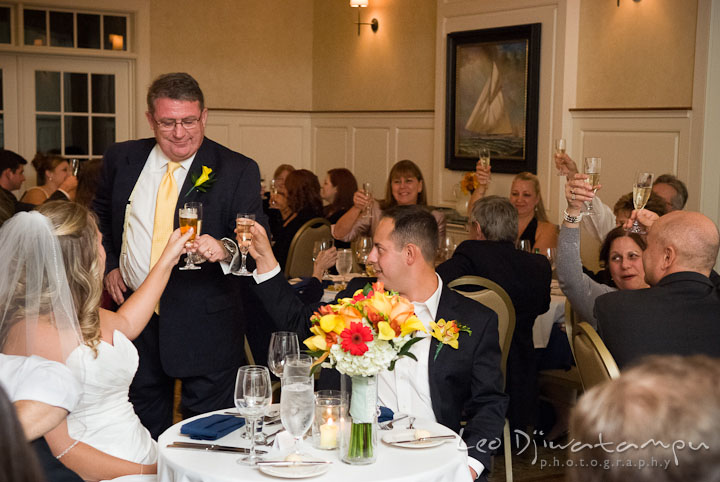 A speech from the Maid of Honor, which was also the Bride's sister, Chelsea.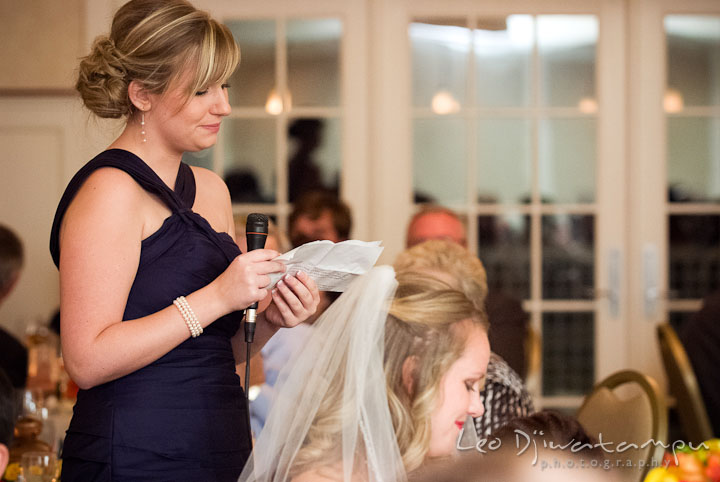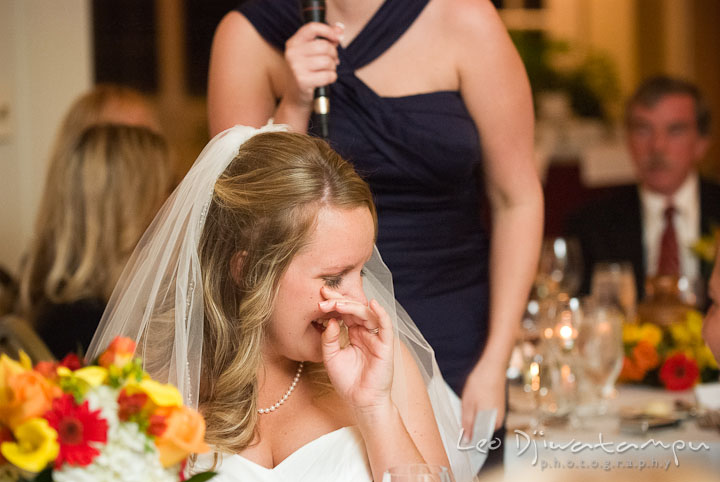 Chelsea then dedicated a photo slideshow of the Bride and Groom from the past to present.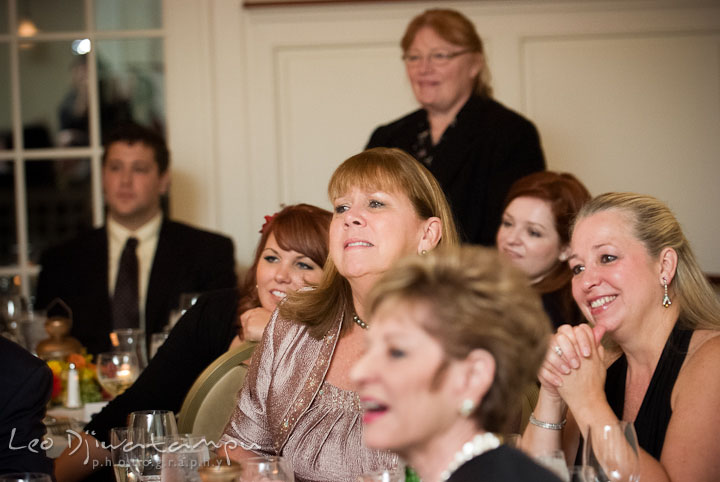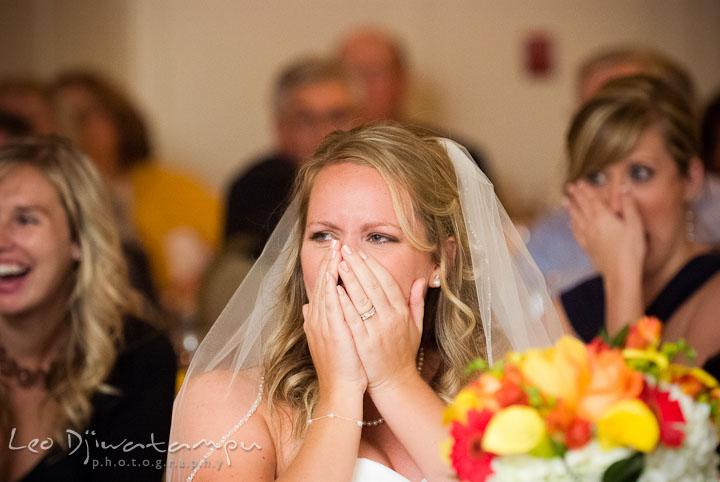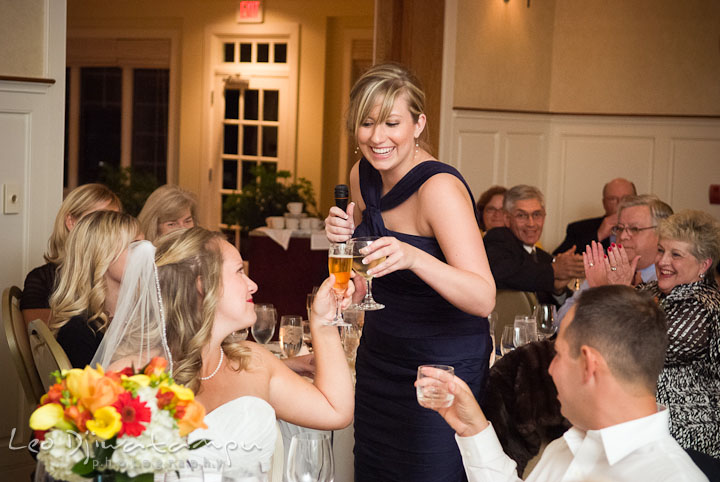 Then it was the Best Man's turn to give speech.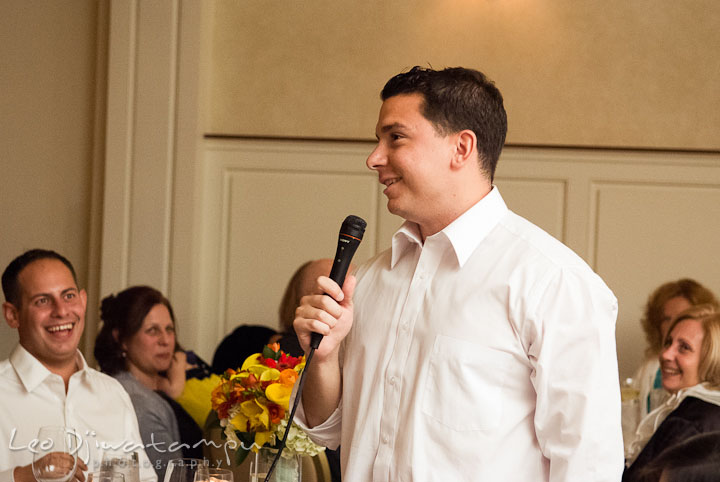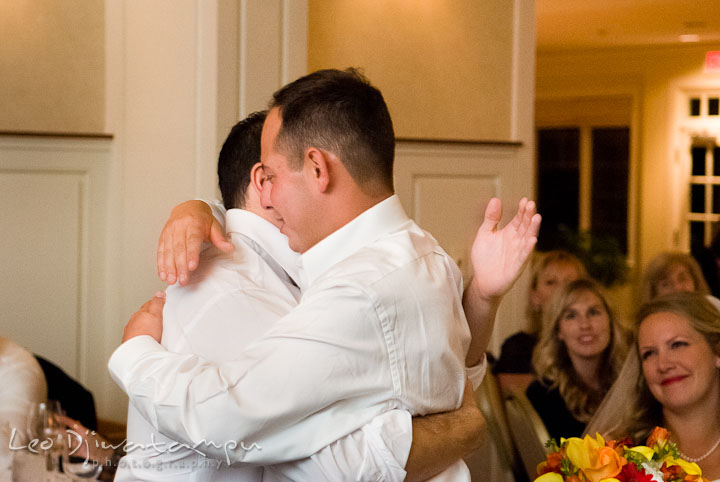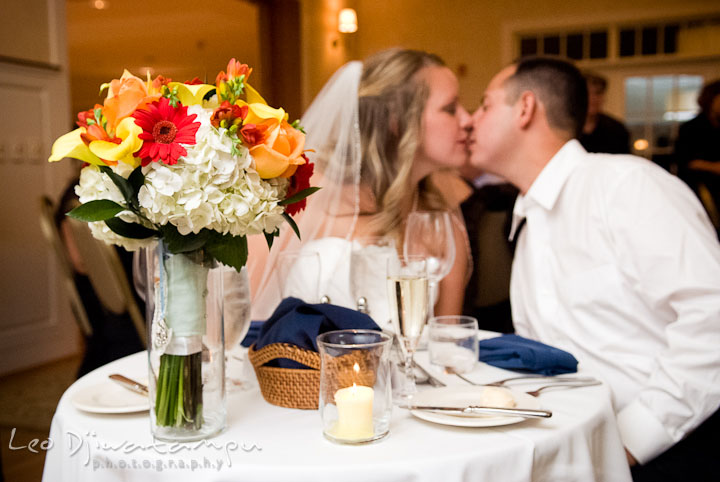 Looks like Jay was admiring Morgan's wedding ring.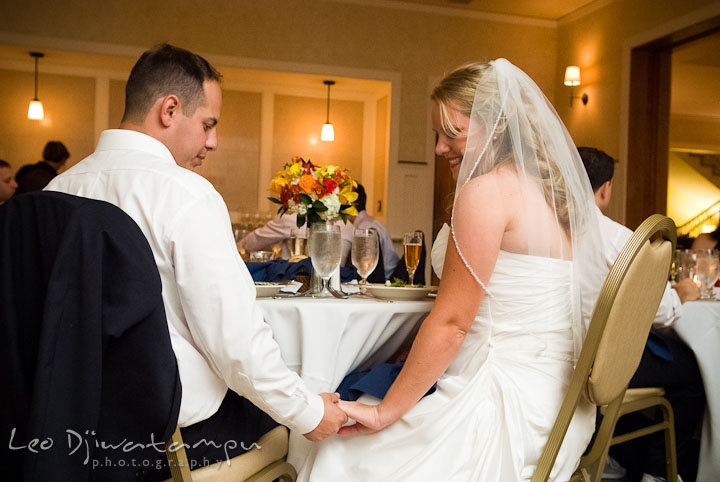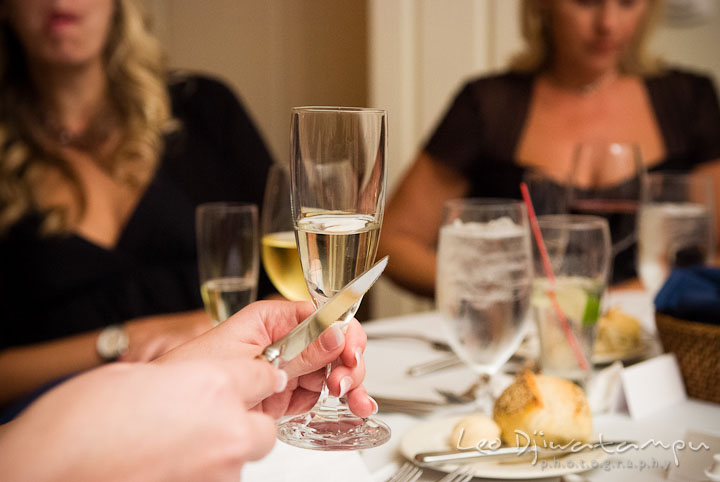 The guests demanding the Bride and Groom to kiss. 🙂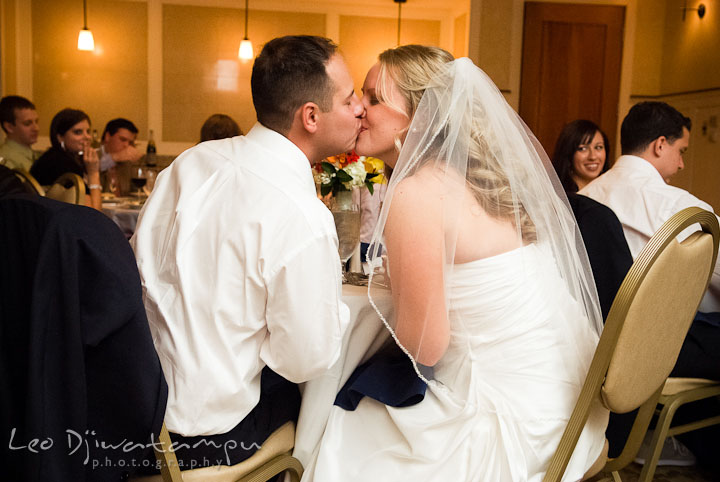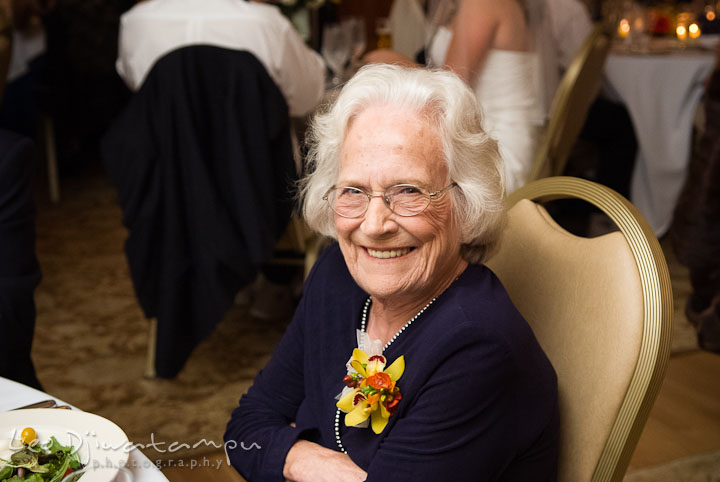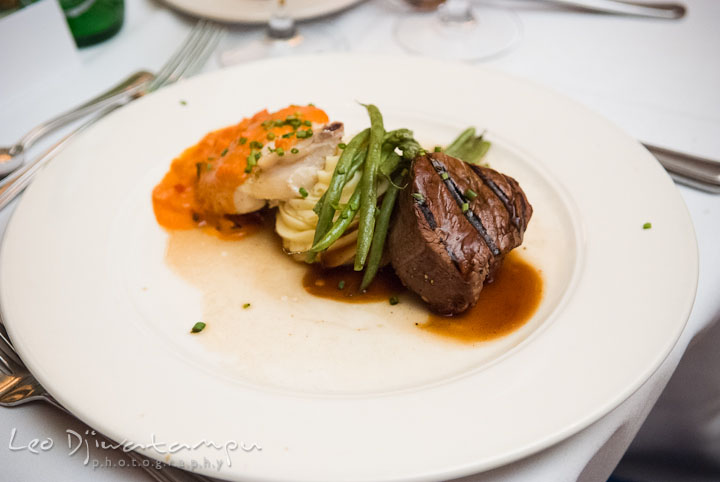 Morgan's best friend gave speech and read poem.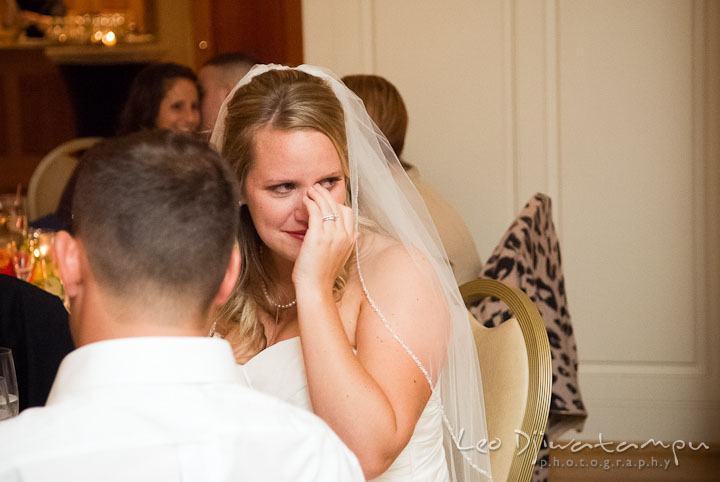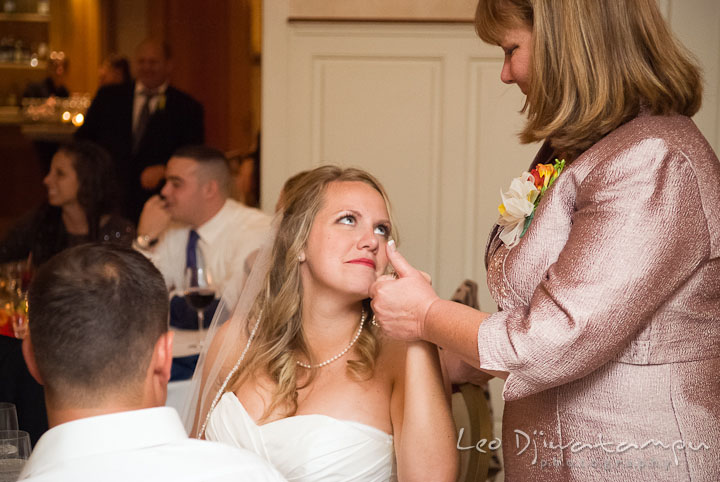 Then finally it's time for the Bride and Groom to do their first dance. 🙂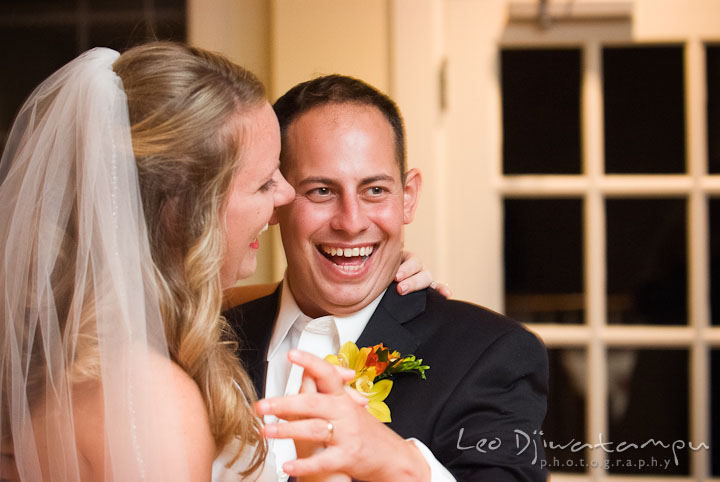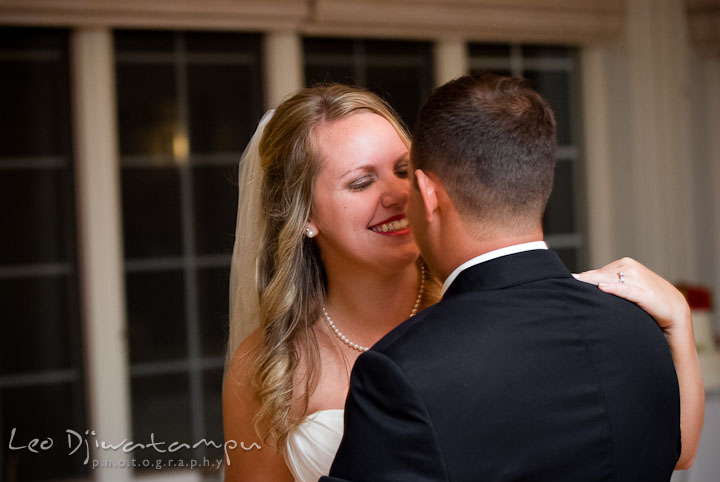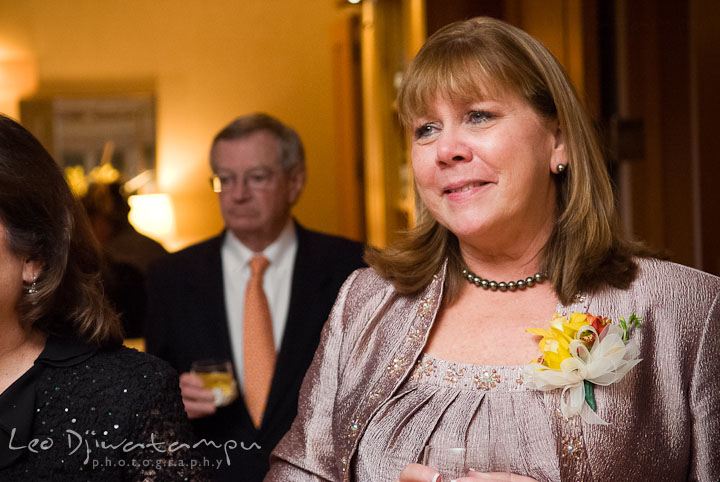 Followed by Father of the Bride and daughter dance,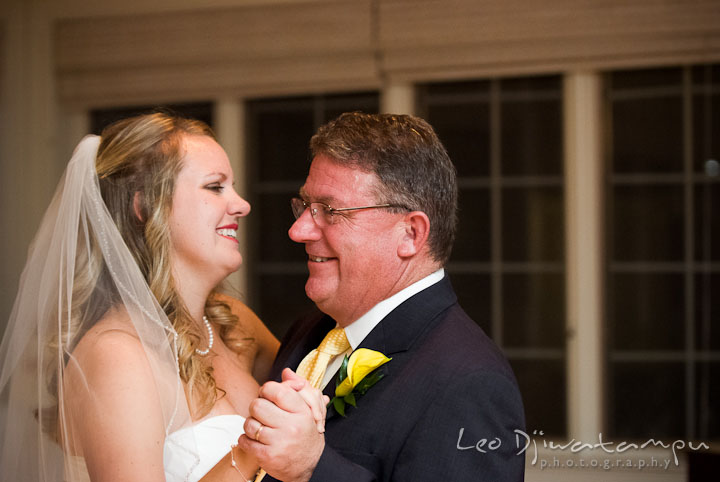 and Mother of Groom and son dance. 🙂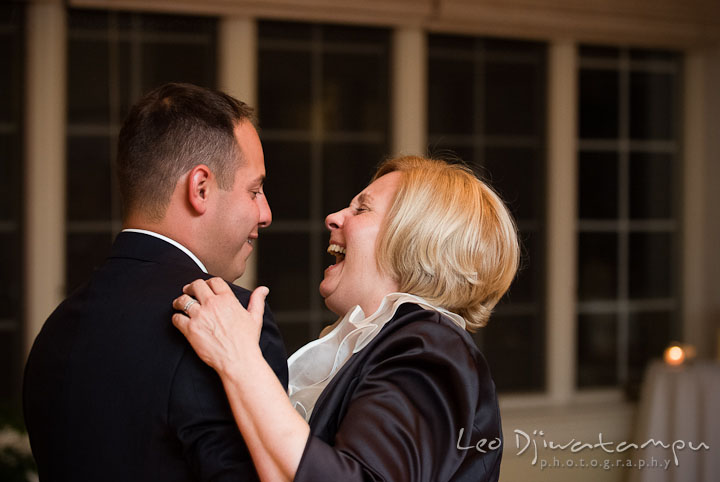 Outside on the patio, crackers, marshmallow, and chocolate were provided for everyone to make s'mores. Yum!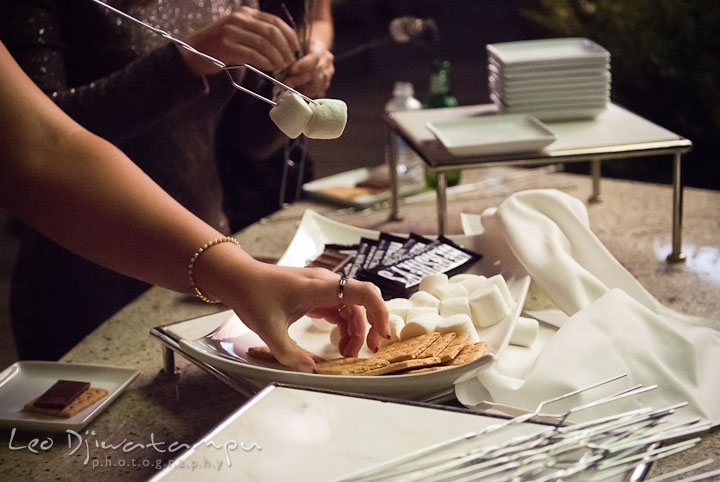 This was where they could roast the marshmallows.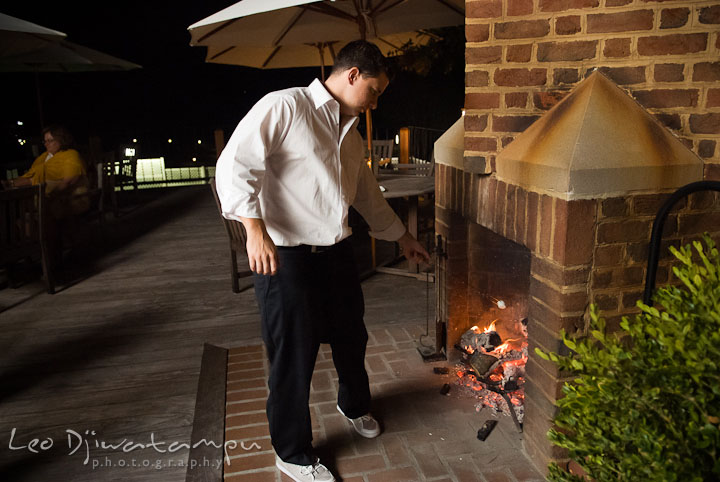 The floor was open for everyone to dance! 🙂
Cake cutting time! 🙂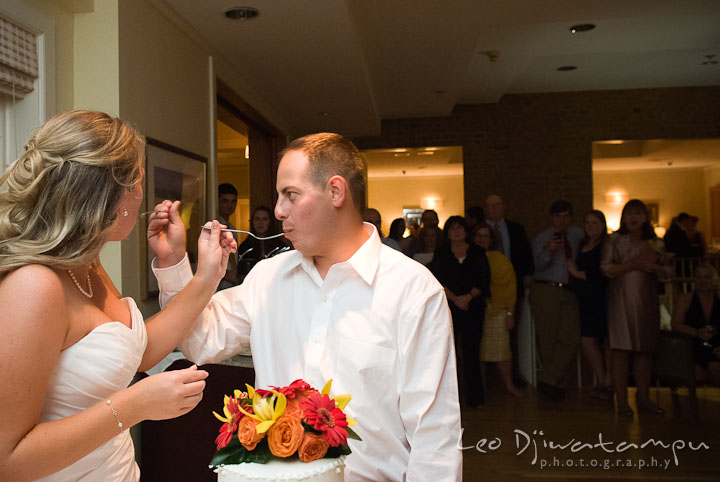 Drink and toast to the newly wed couple! 🙂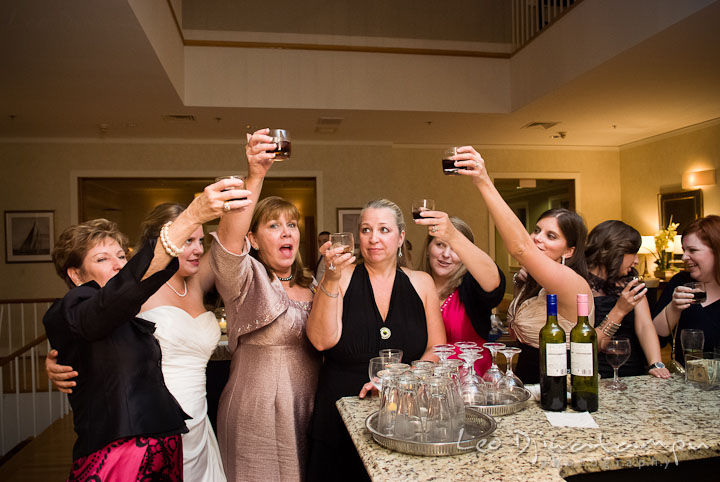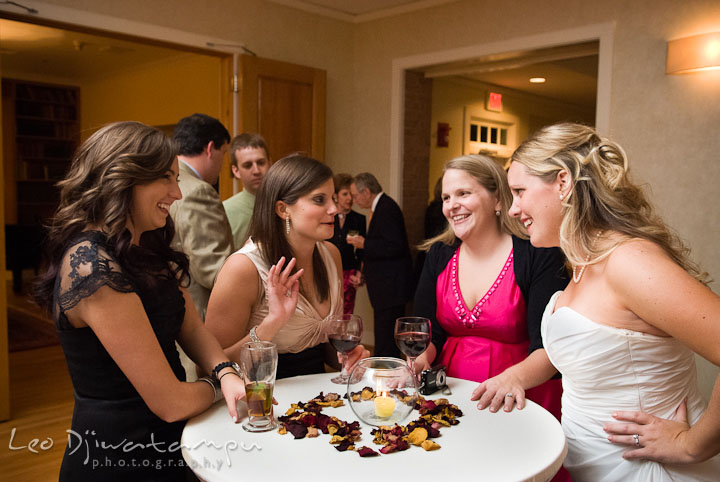 Time for the bouquet toss!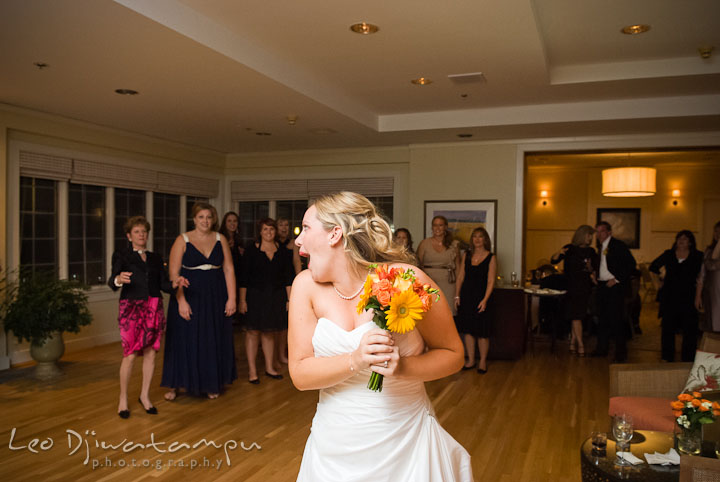 Apparently, Morgan's best friend caught the flower! 🙂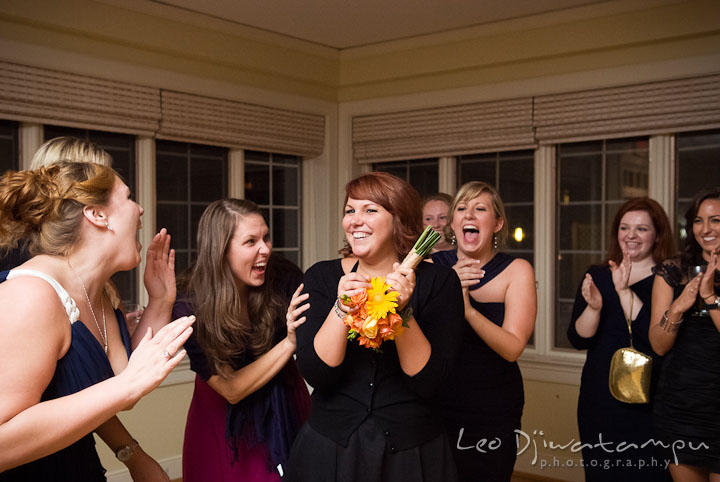 DJ Justin Darling in action. 🙂
Morgan and her best friend were a big fan of Britney Spears. Here they were dancing to one of their favorite song "Baby One More Time". 🙂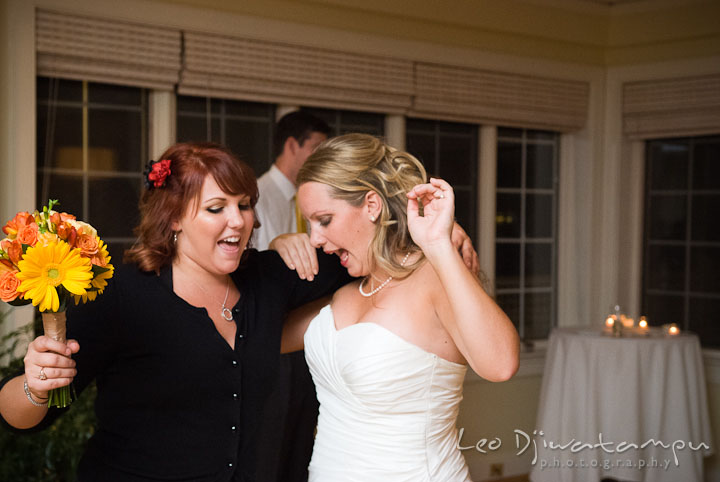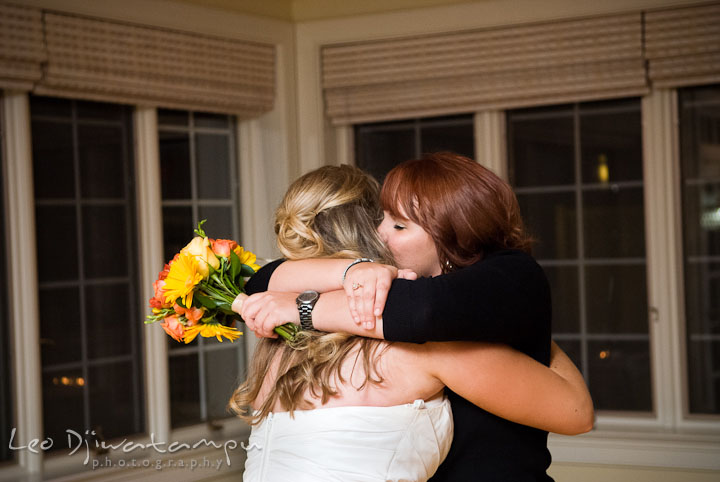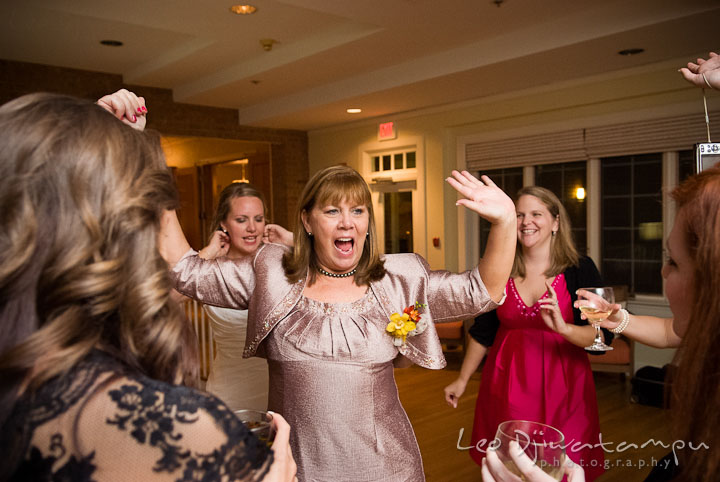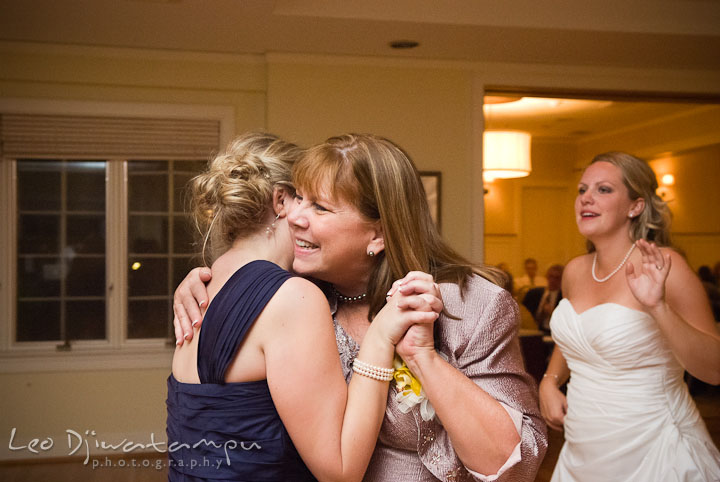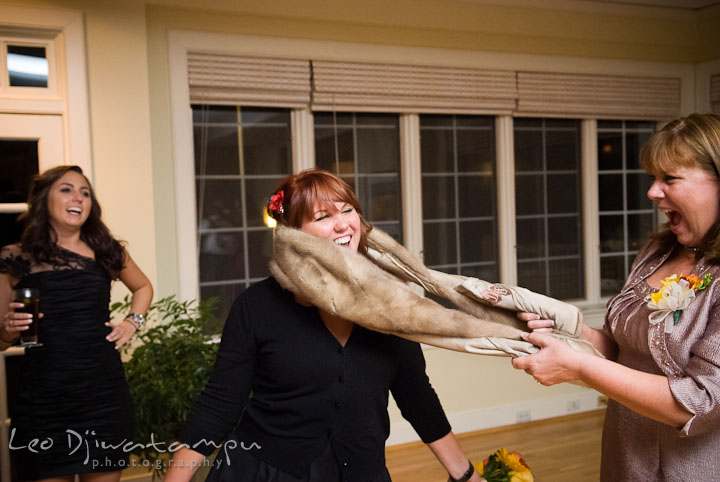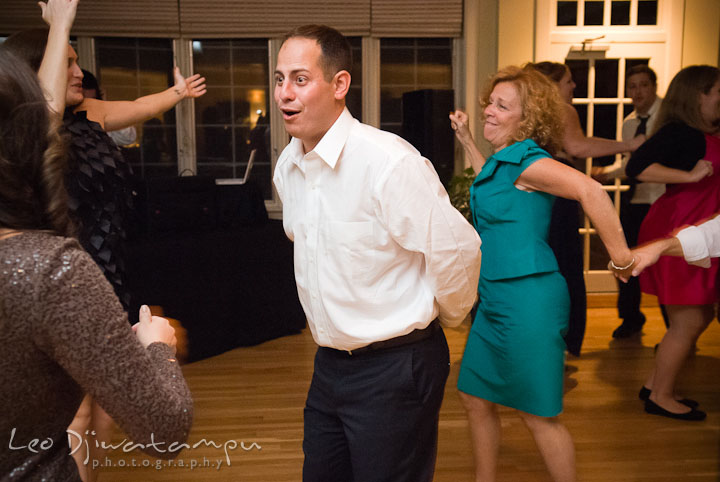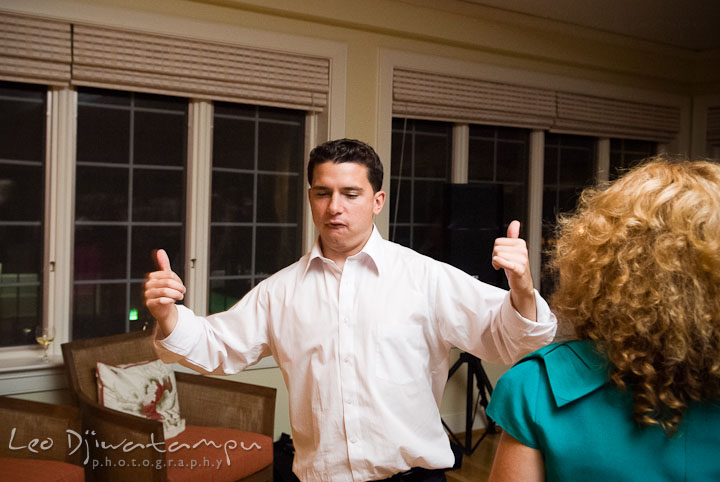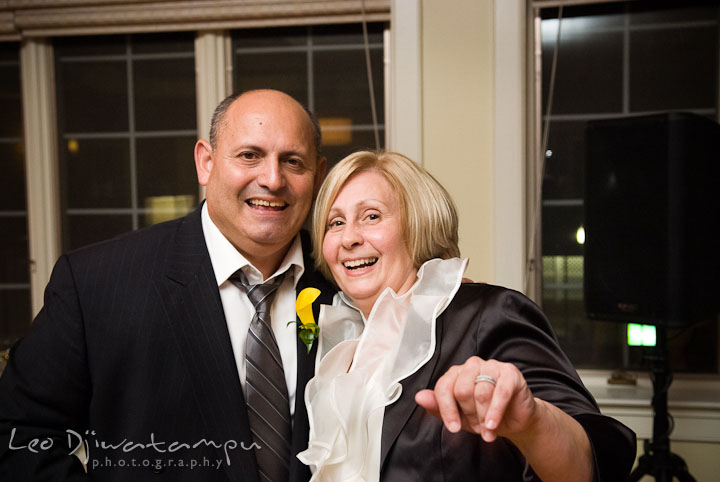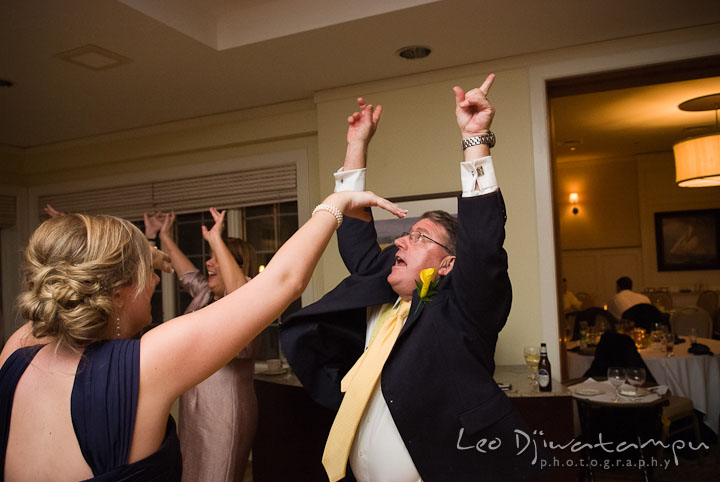 Time for the Bride and Maid of Honor to make their s'mores. 🙂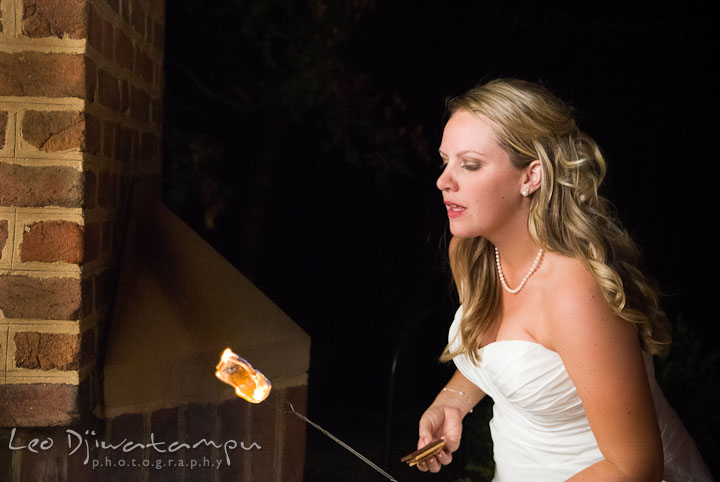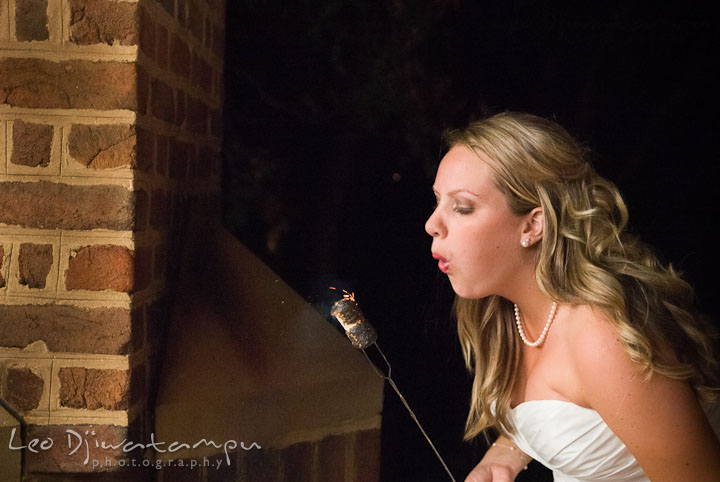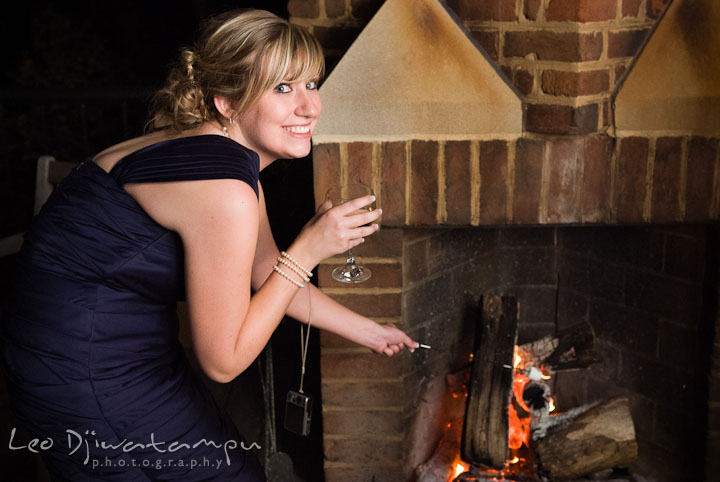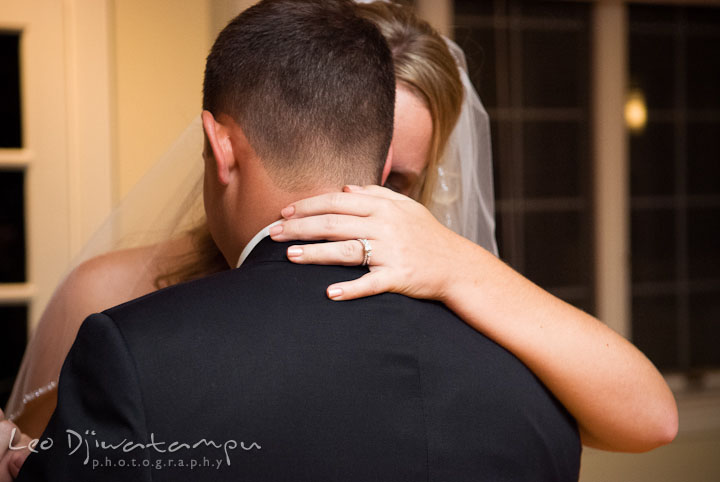 Congratulations Morgan and Jay! May you all live happily ever after. 🙂
Leo Dj
—
Vendors
Venue: Aspen Wye River Conference Center
Officiant: Reverend Lee Ferrell- Severna Park United Methodist Church
Hair: Kortney Haynes
Dress: Davids Bridal
Flower and Decoration: Seasonal Flowers- Cambridge MD
Wedding Cake and Cookie Wedding Favors: Bay Country Bakery- Cambridge MD
DJ: Justin Darling
Special Music, Soloist: Ashley Burke