After Kelsey and Jonnie's engagement photo session at Chestertown and Washington College, I finally had the honor to document their big day. 🙂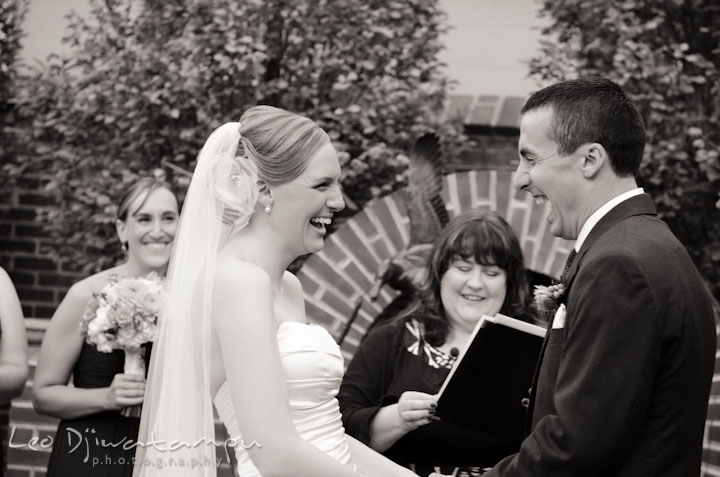 Kelsey and Jonnie's wedding ceremony and reception was at The Tidewater Inn, Easton, Maryland.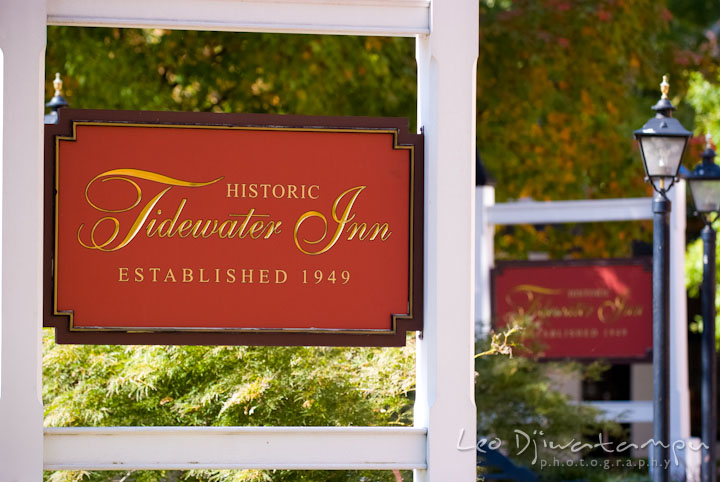 They got this certificate from The White House, signed by President Obama and the First Lady, Michelle Obama. Not sure how they got it, I forgot to ask. 🙂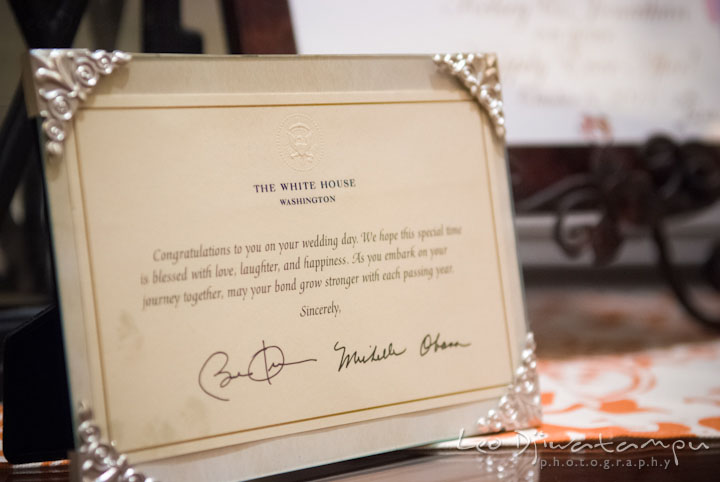 They got this certificate as well, which seemed to be from Disney? It was signed by Cinderella and Prince Charming. Haha…
I wonder who's Prince Charming's real name is. :p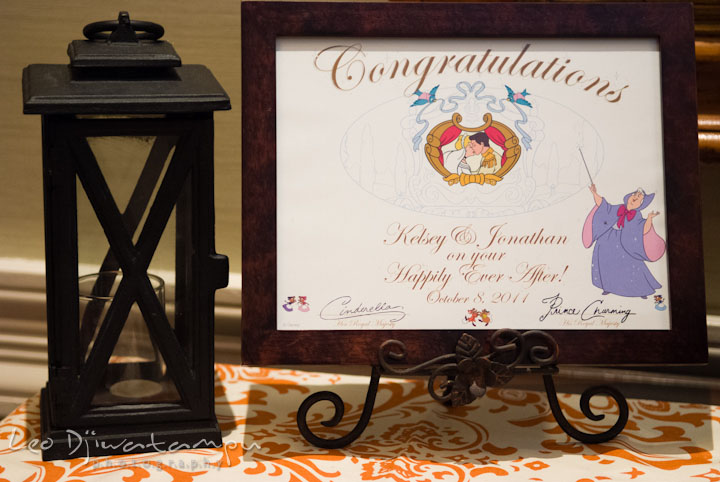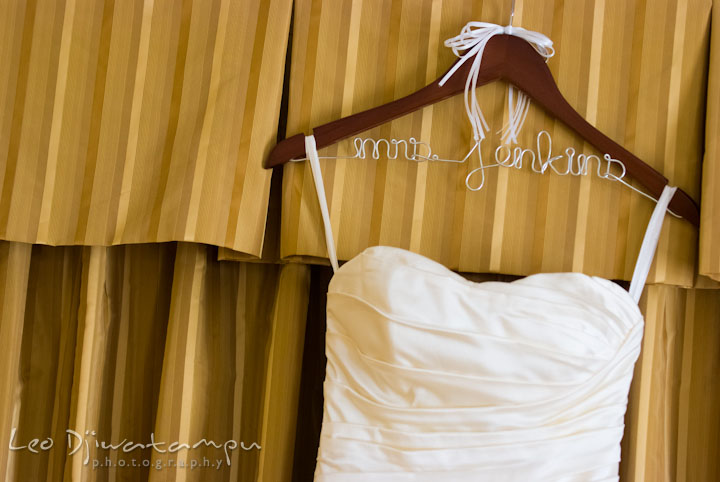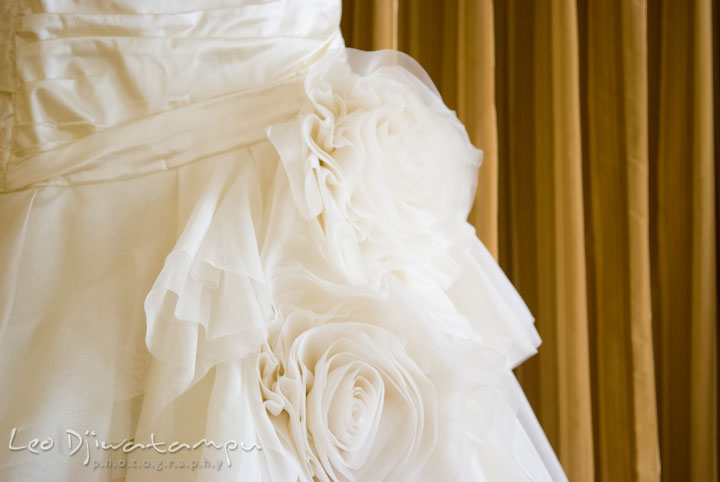 The bride's beautiful dress, shoes, …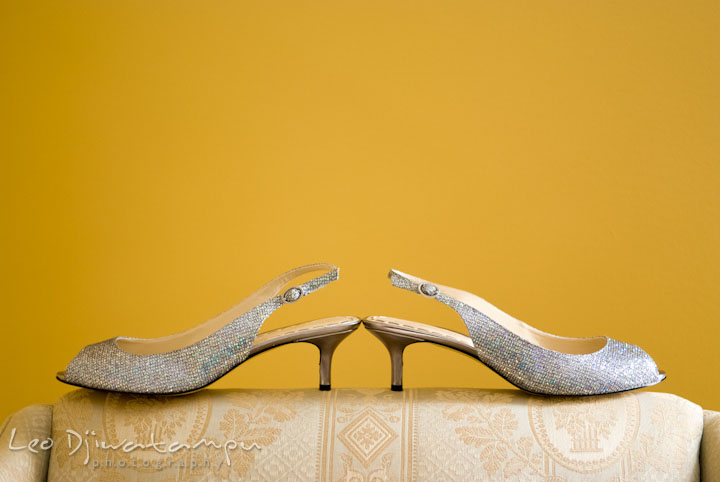 … and the flower bouquet.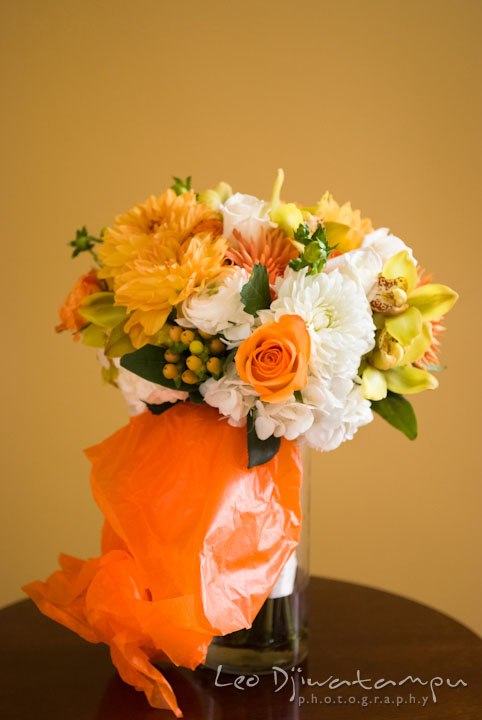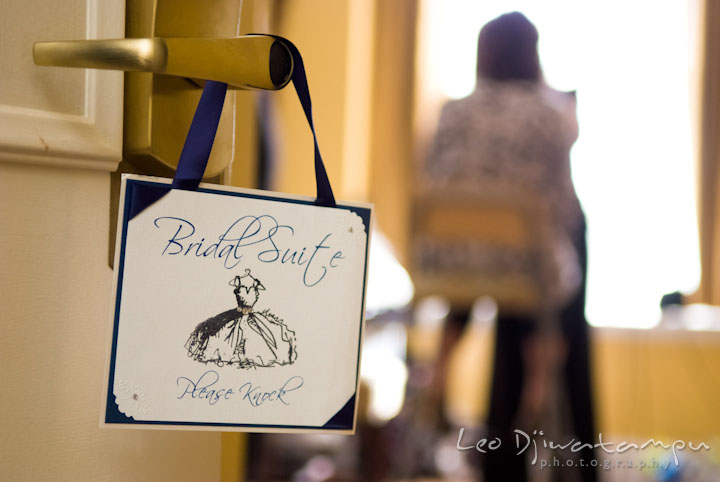 The Bride and Groom were getting ready in separate suites at the hotel.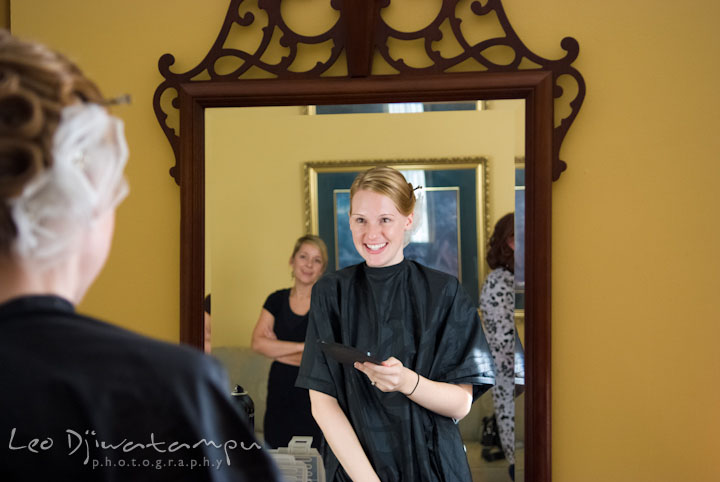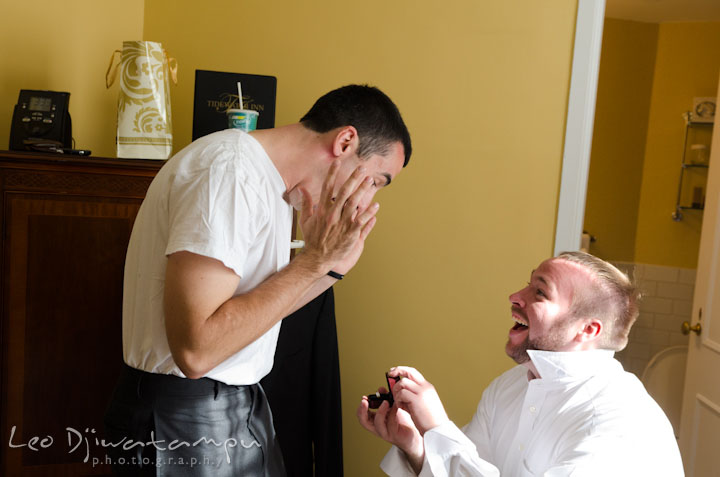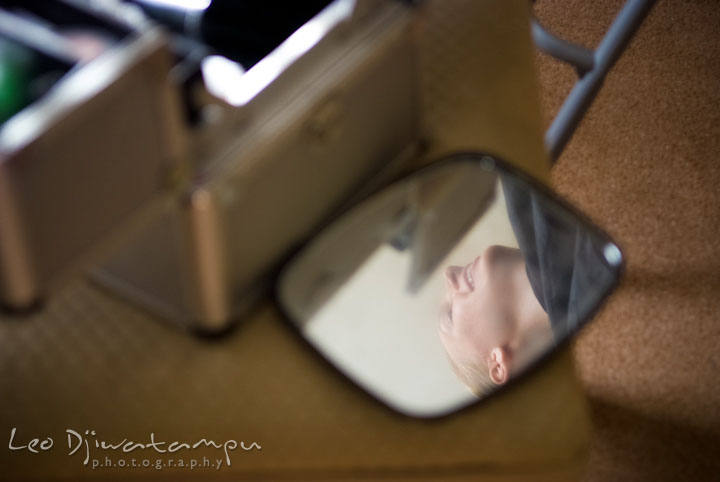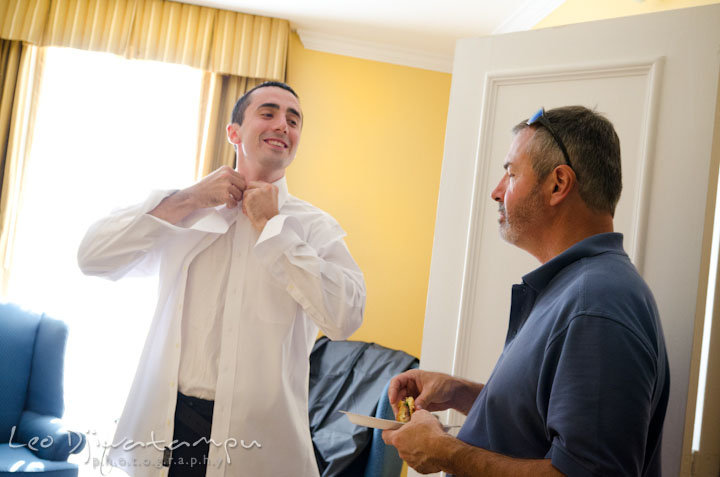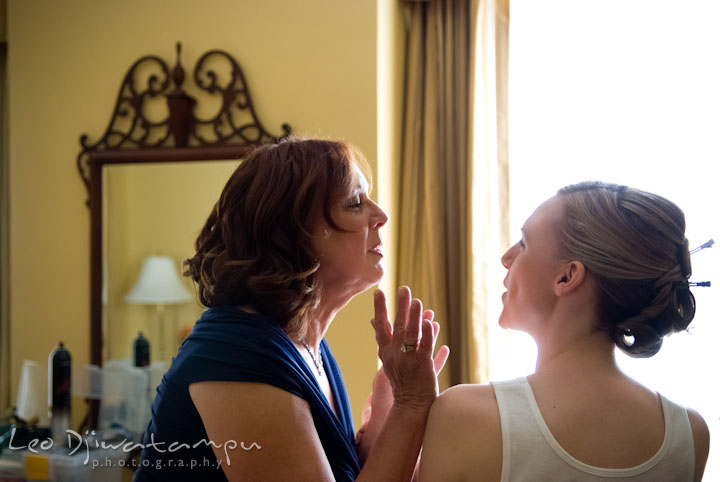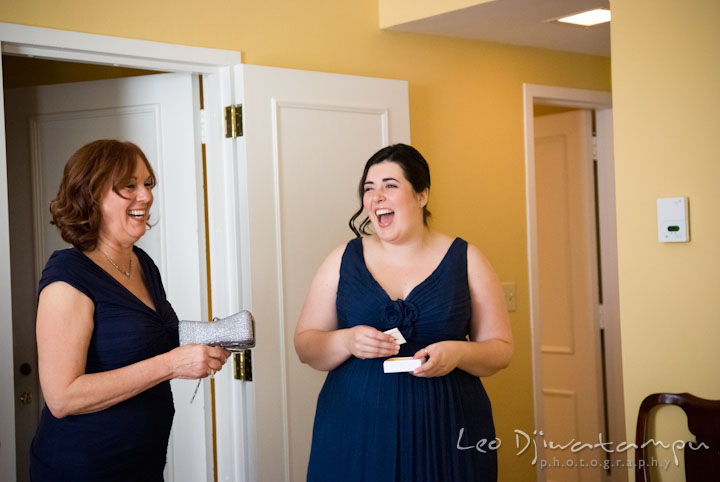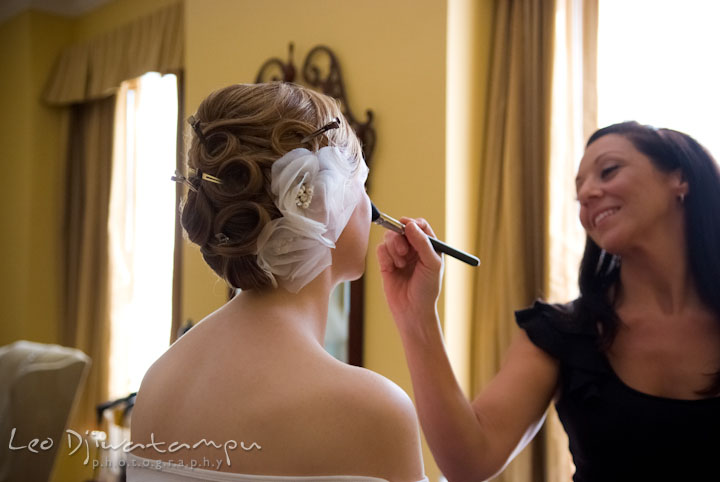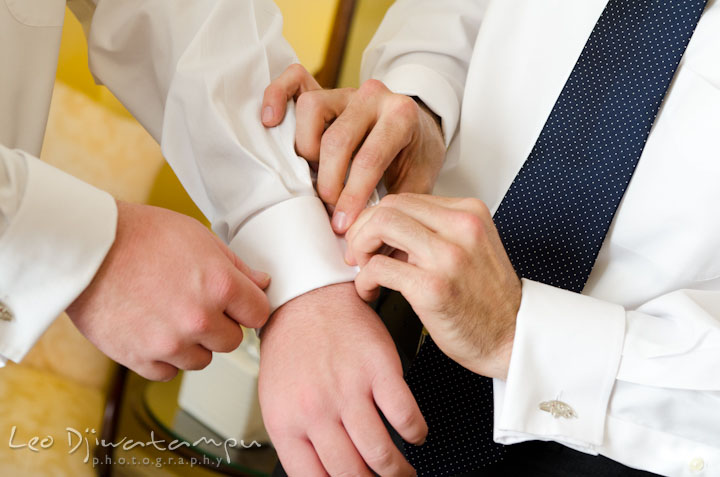 Jonnie opened the card and gift from Kelsey.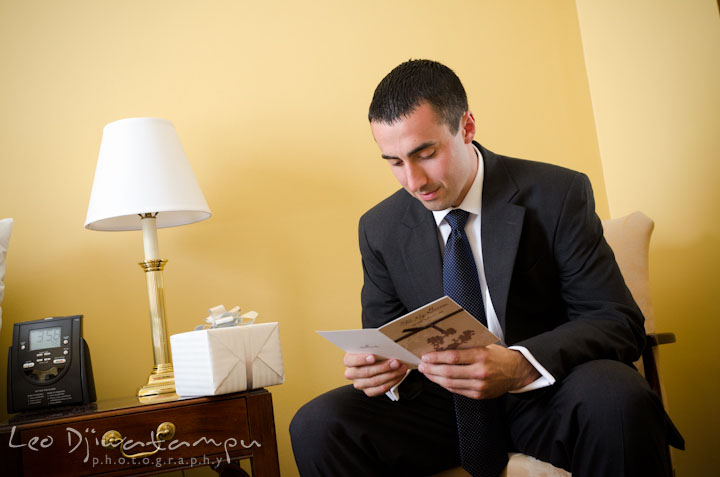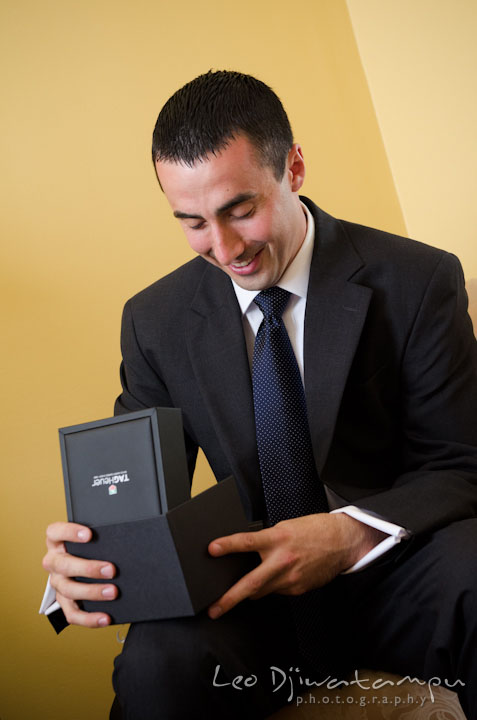 Kelsey's Mom was holding this handkerchief, a gift from Kelsey. It was custom made with custom embroidery.
The inscription was:
To dry your tears
as you have always dried mine.
Love always, Kelsey.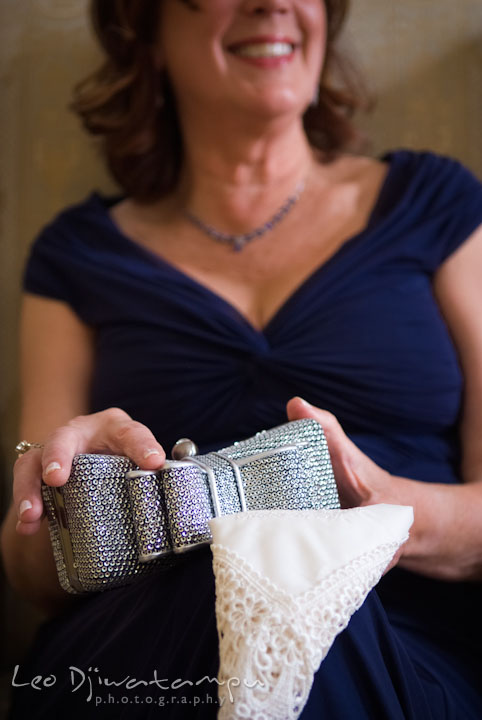 Jonnie's Mother was very proud and happy for her son.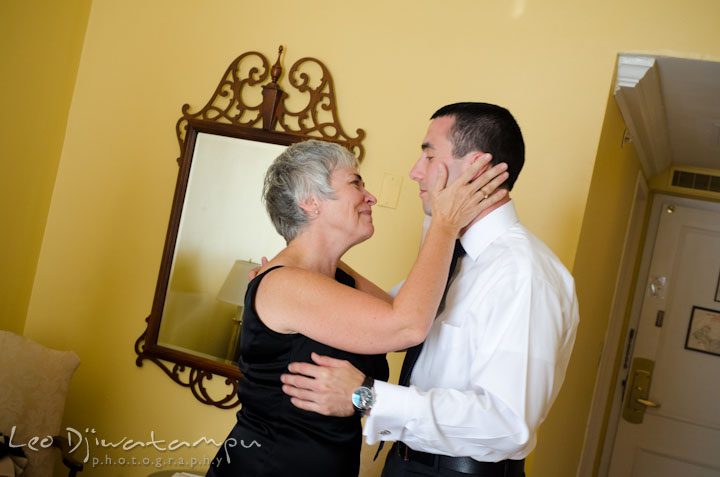 The ladies from Behind the Veil did an awesome job of make up and hair-do for the Bride, Maid of Honor, Matron of Honor and the Mothers.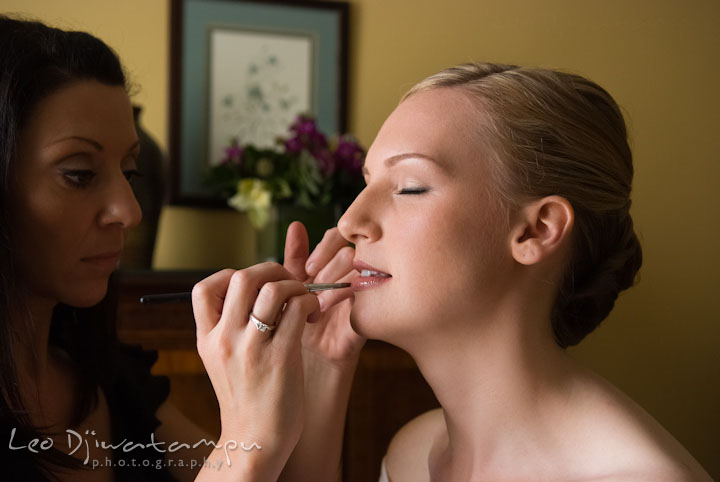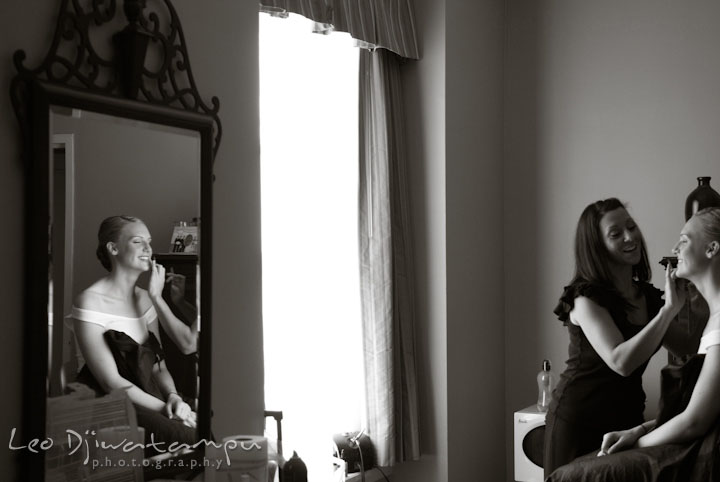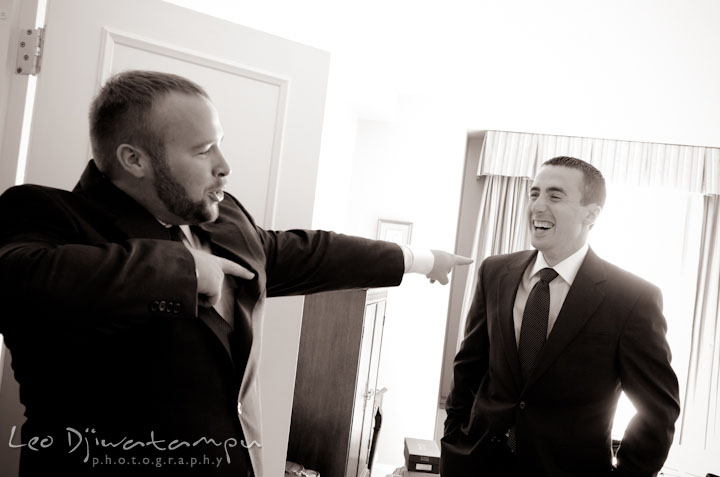 The Groom and Best Men were ready. 🙂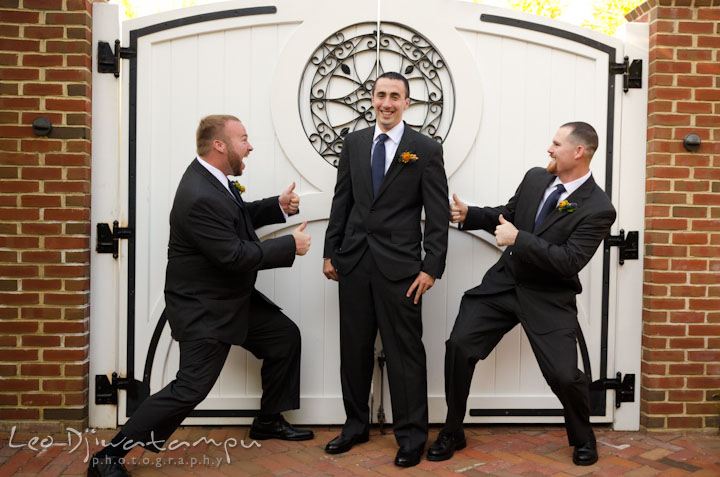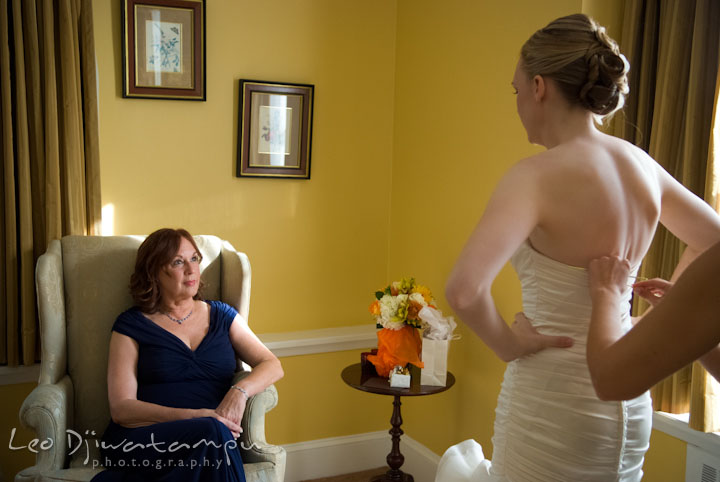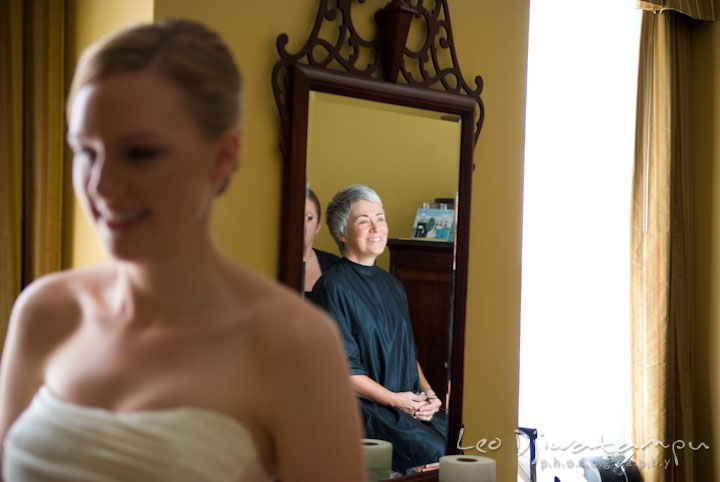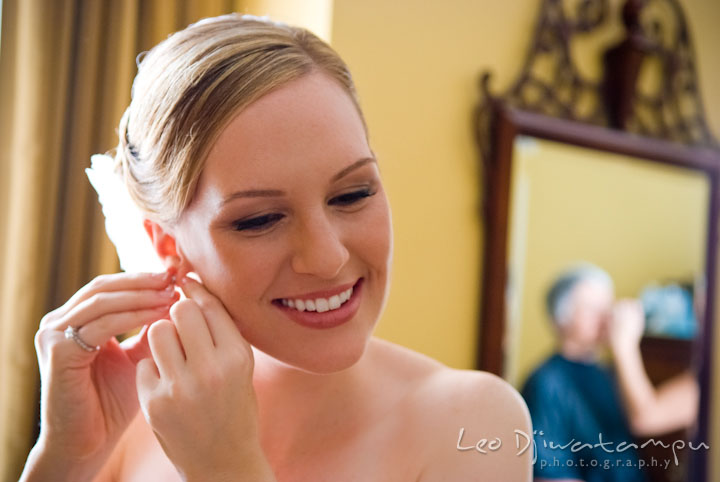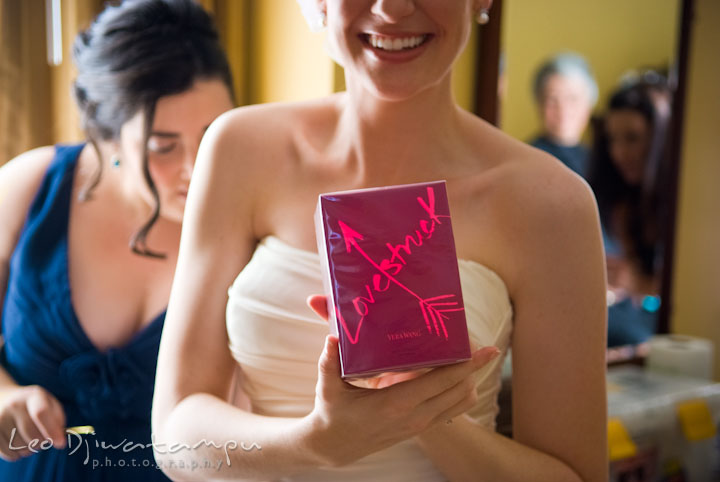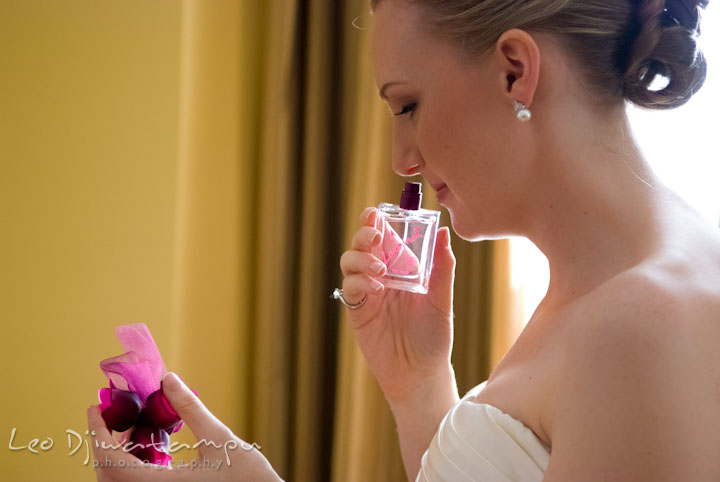 Opening the card, letter, and gift from Jonnie.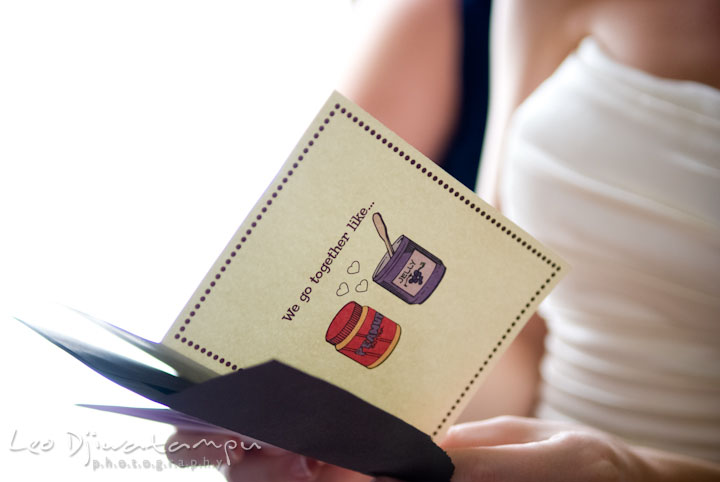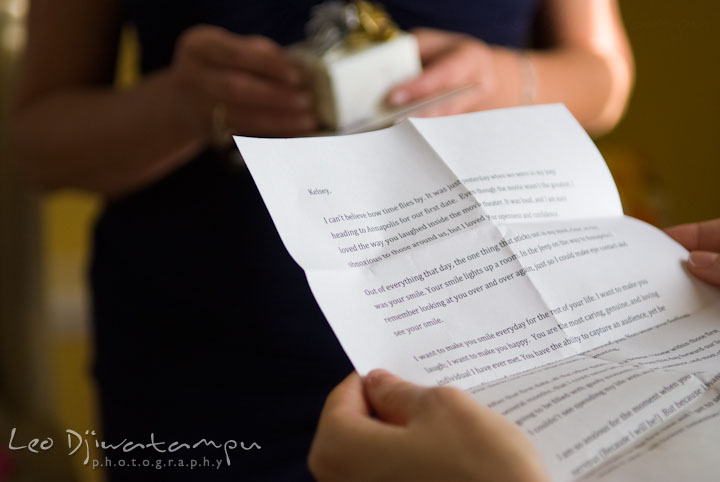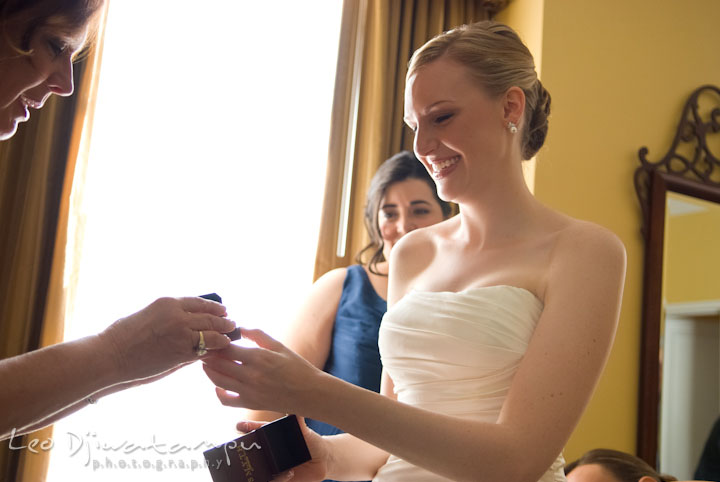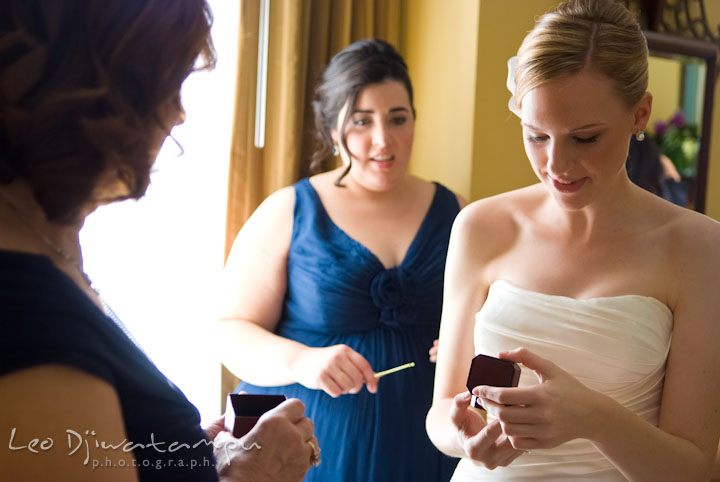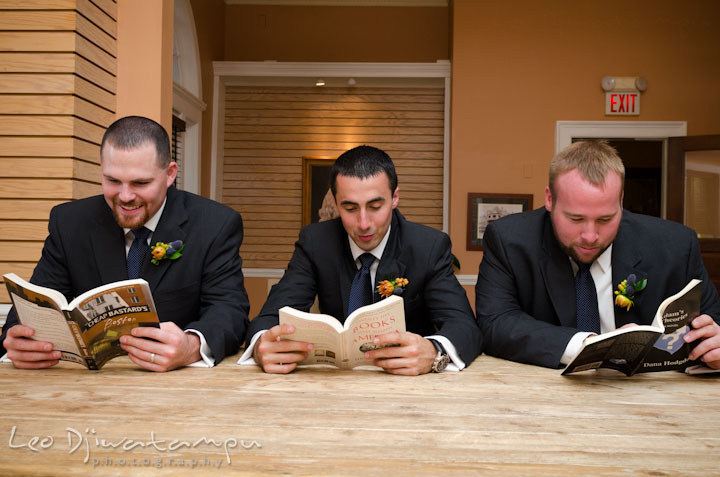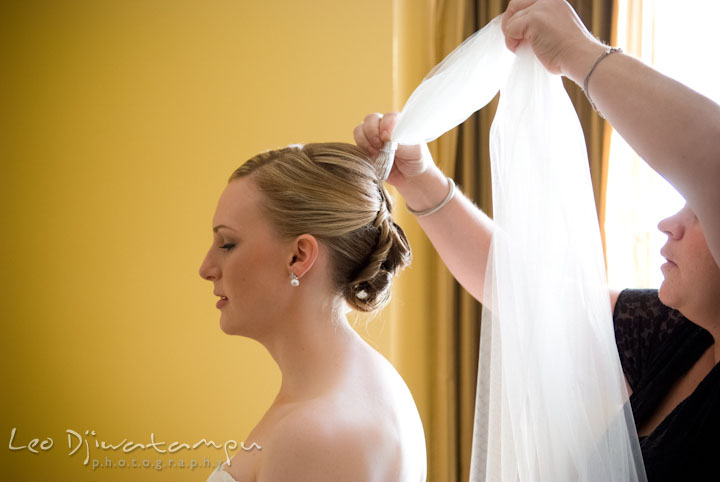 Jonnie helping his Father putting on the boutonniere.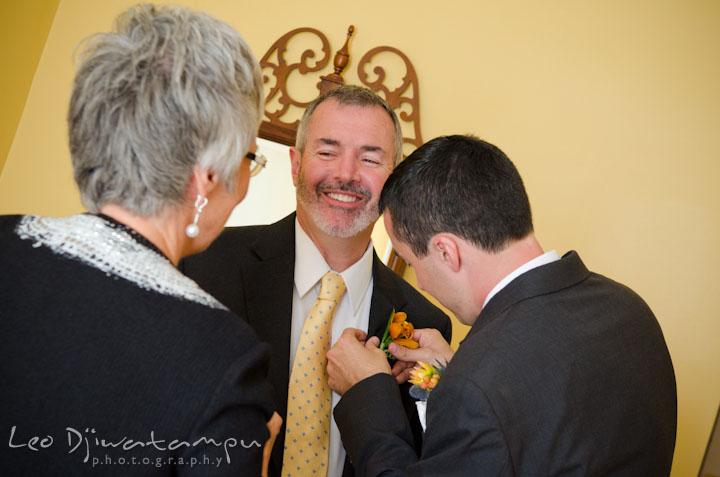 And this was how you help putting on the Bride's shoes. 😀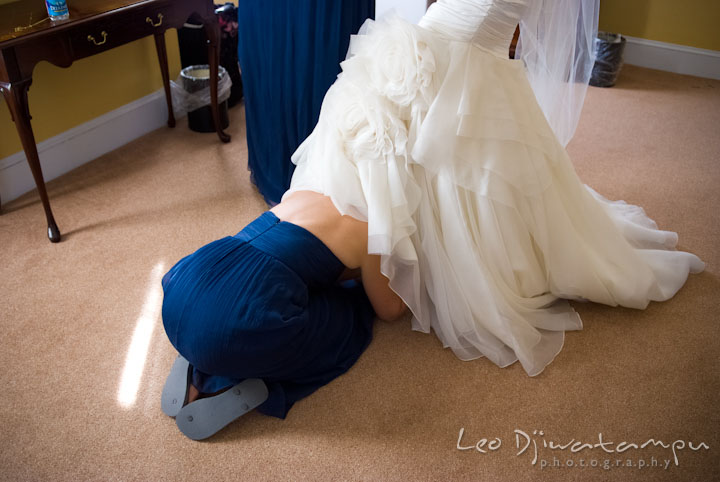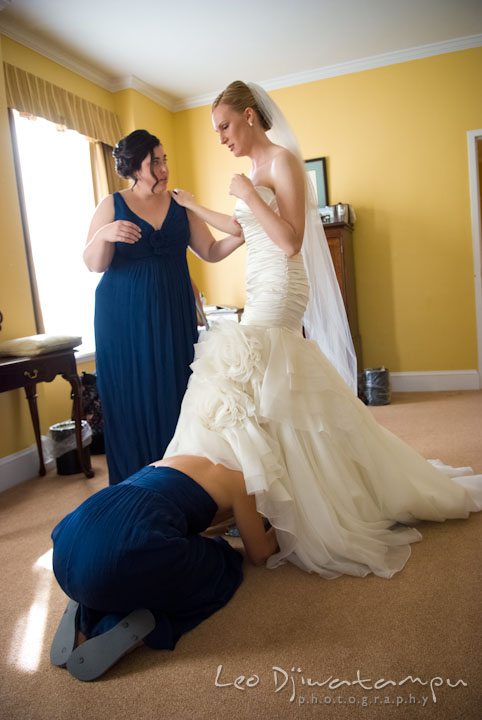 I just love long veils! I think they're very classy!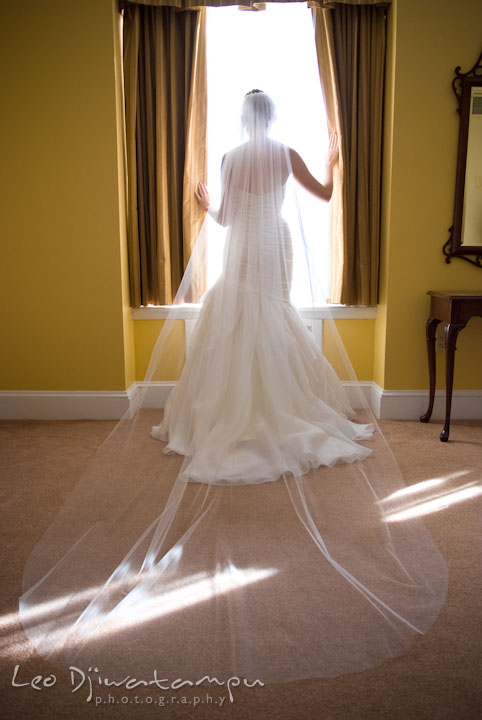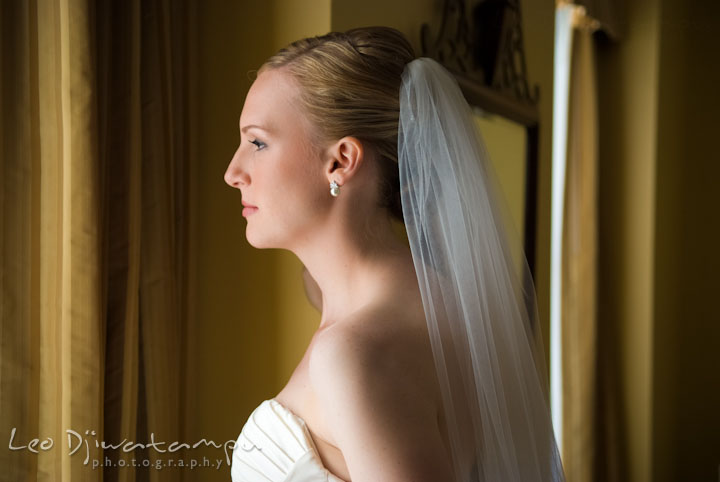 A locket which has Kelsey's photo when she was a baby with her late Dad, was attached to the flower bouquet.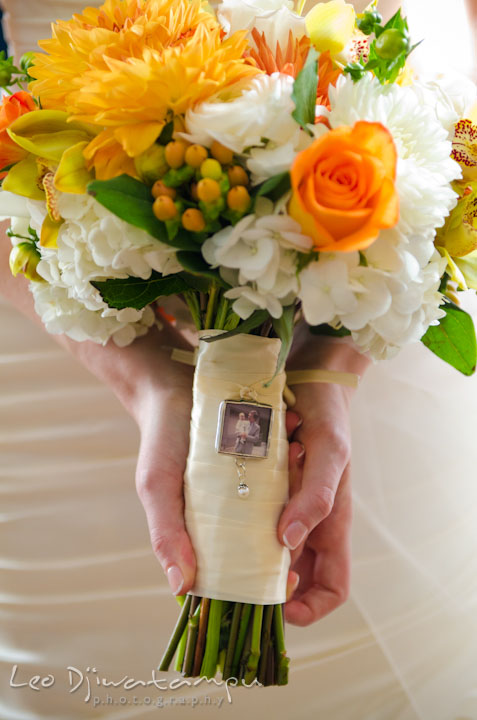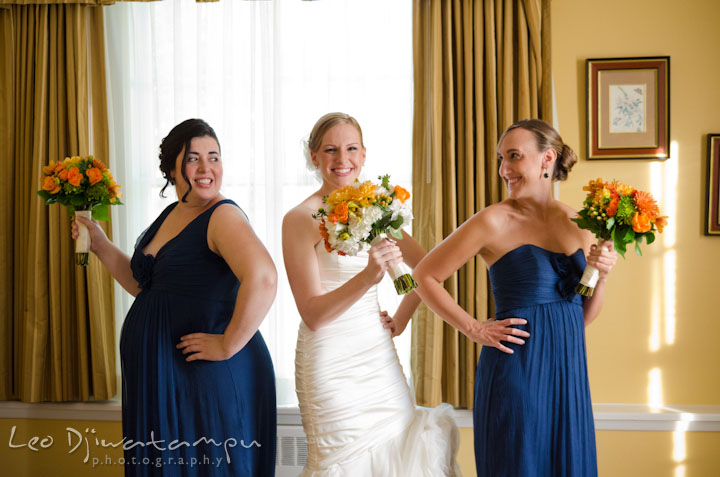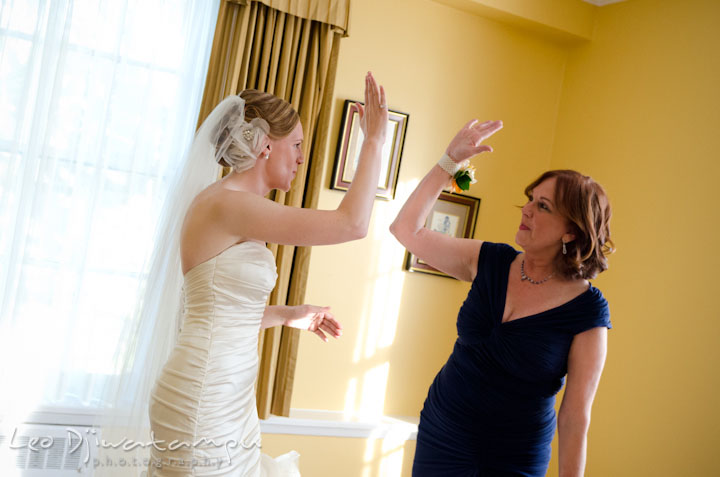 And the girls are ready to go!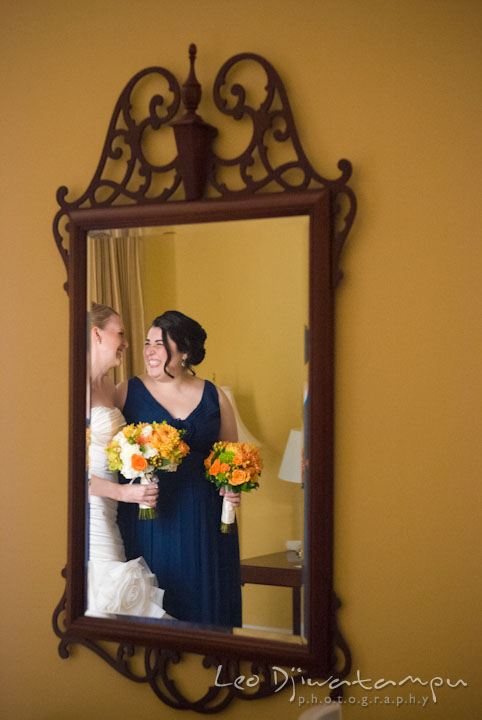 Here comes the Bride, escorted by her Mother.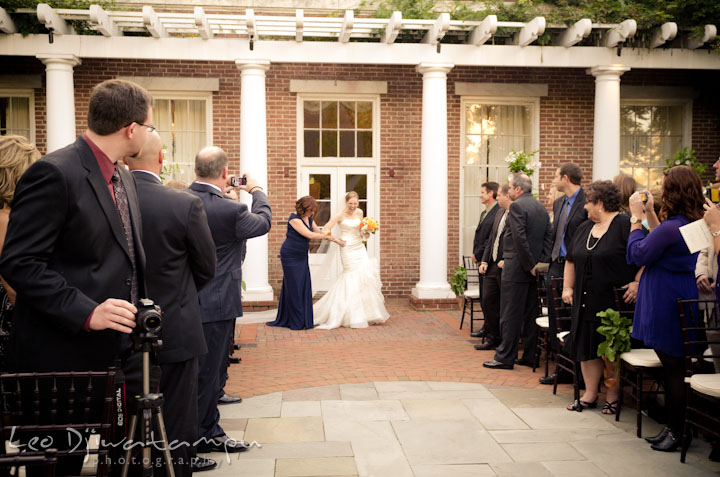 Jonnie seeing Kelsey in her wedding dress the first time. 🙂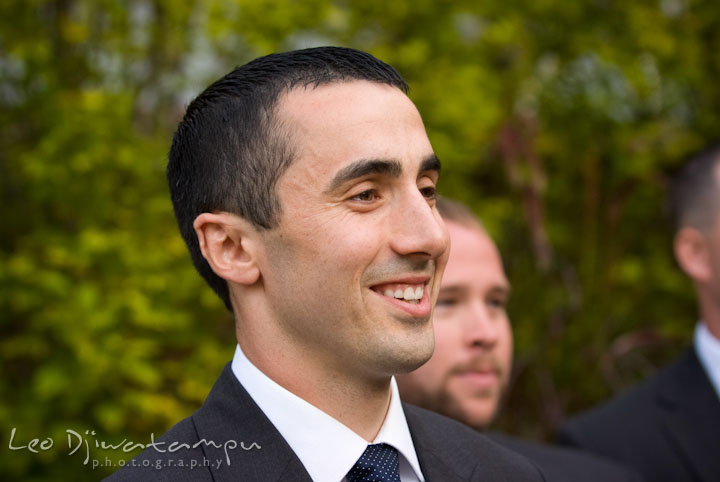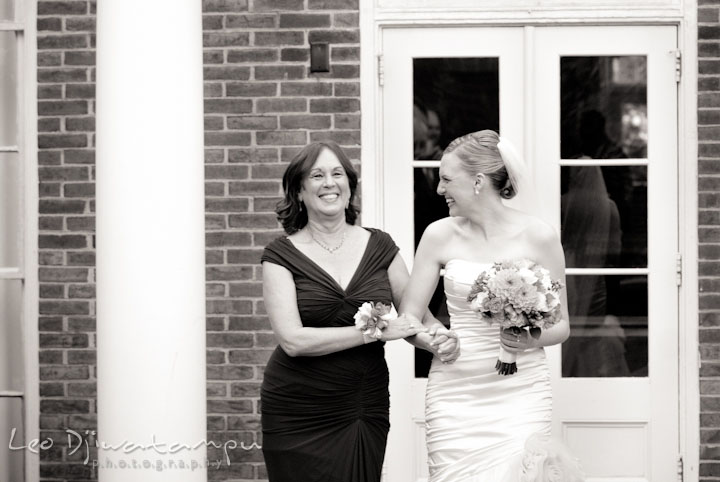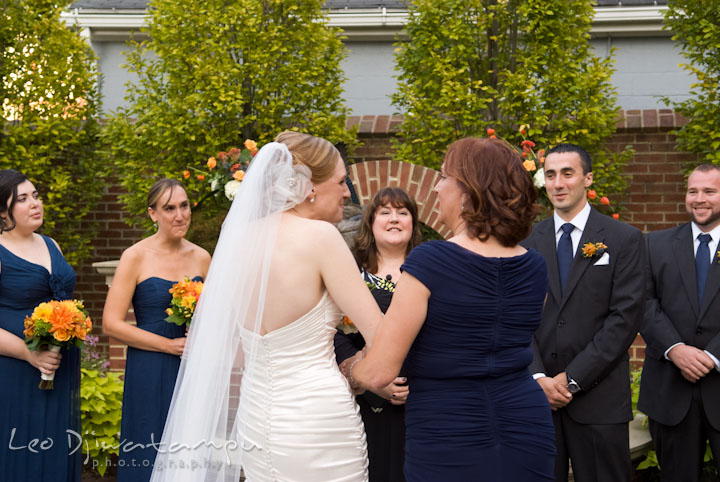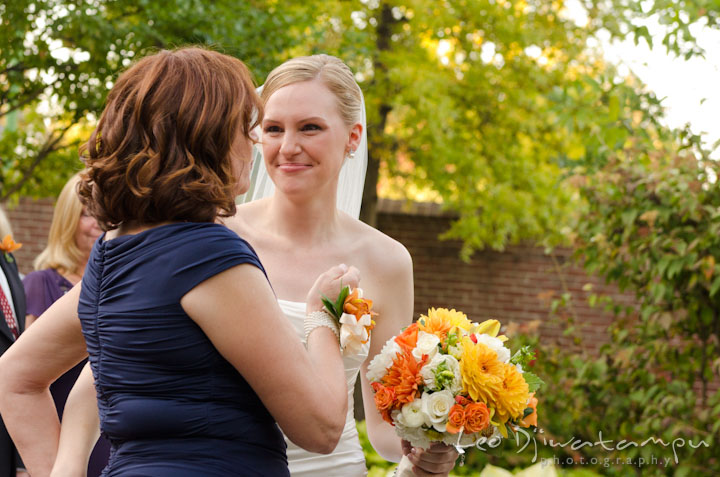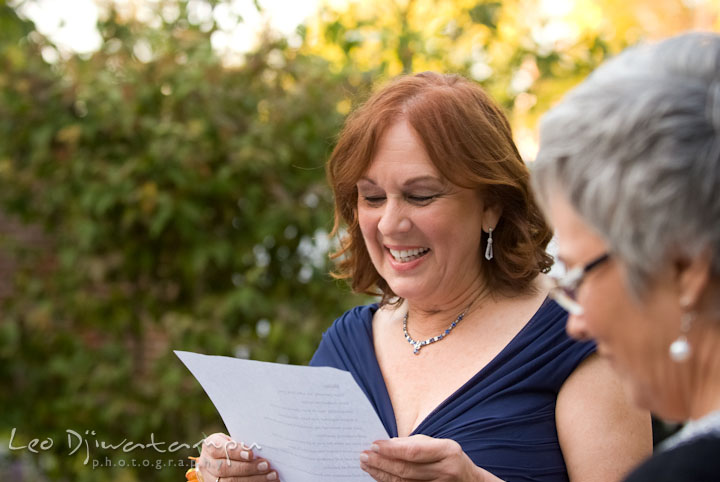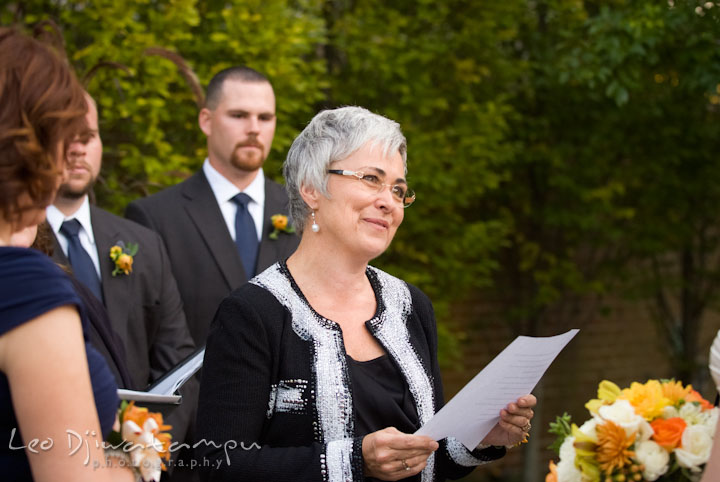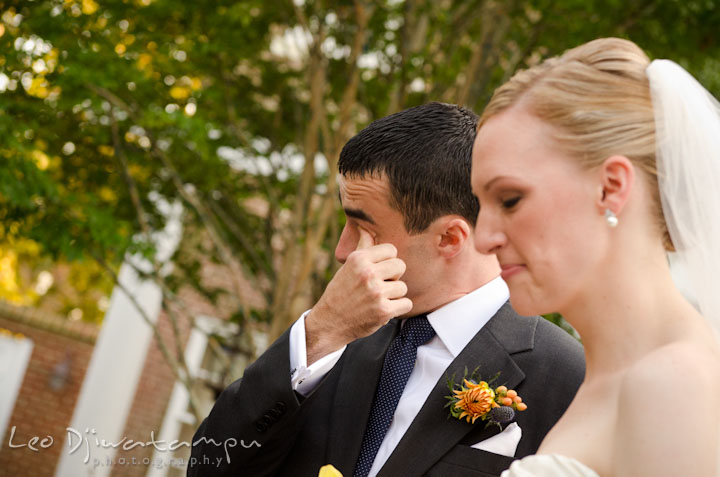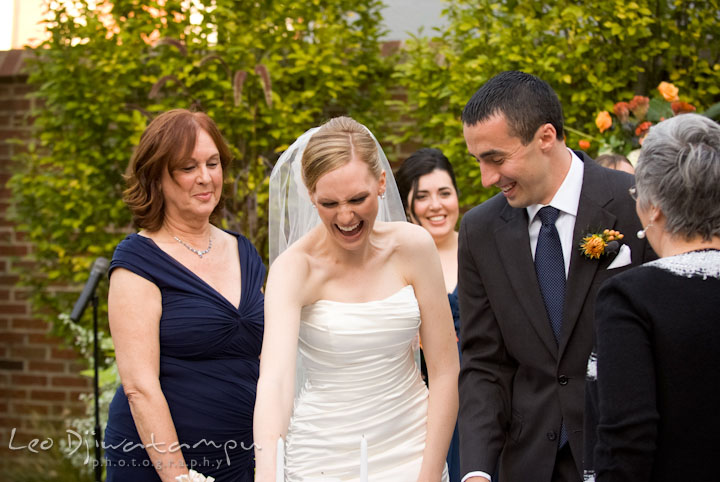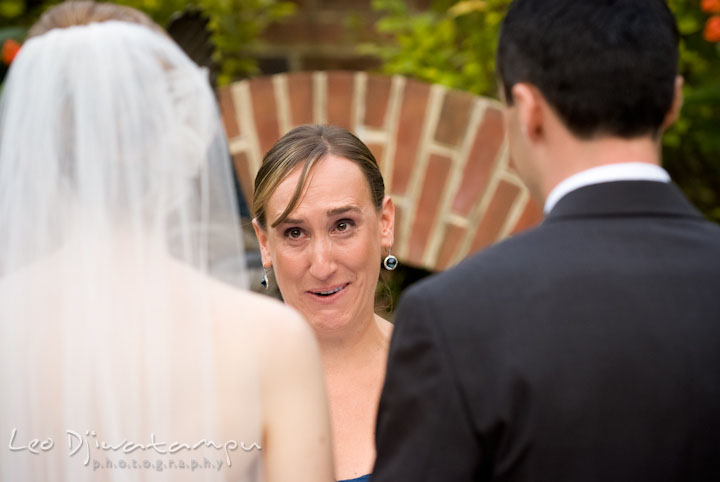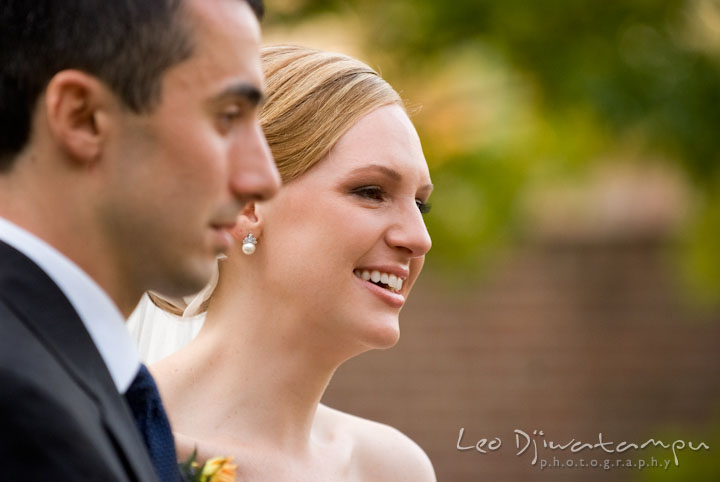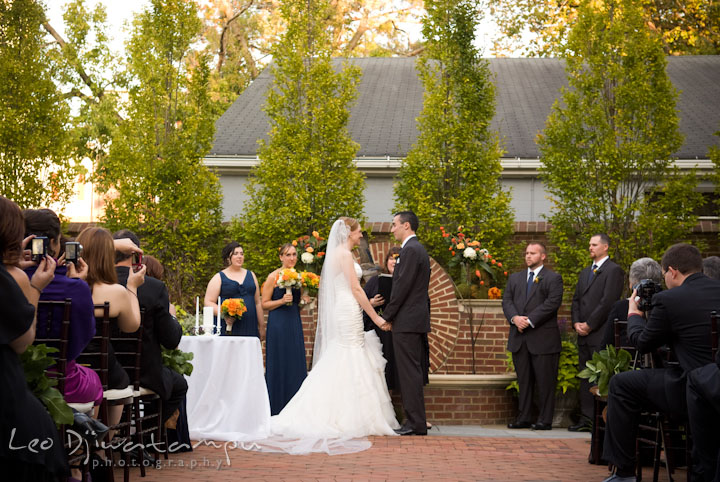 Finally it's time for the Bride and Groom to recite their vows.
I love how Jonnie looked at Kelsey here, as if it was his first time setting his eyes on her. 🙂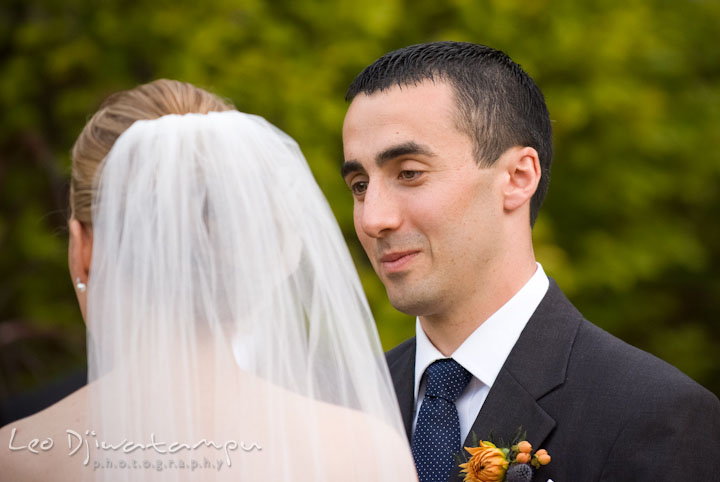 You can see the love in their eyes when they looked at each other. 🙂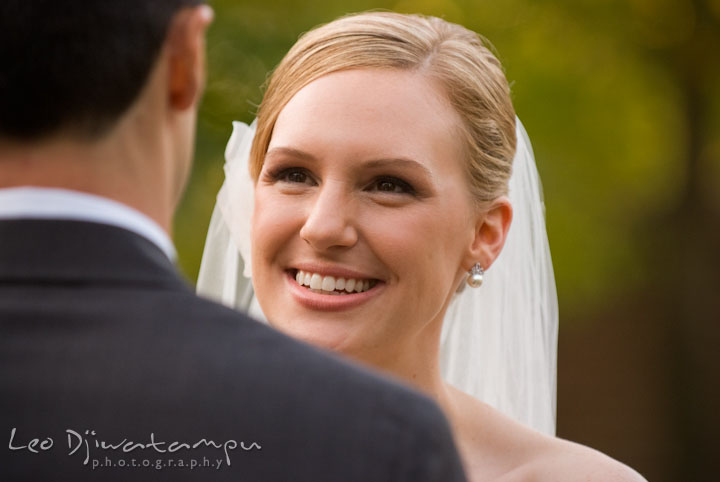 Then it's time to put on the wedding bands.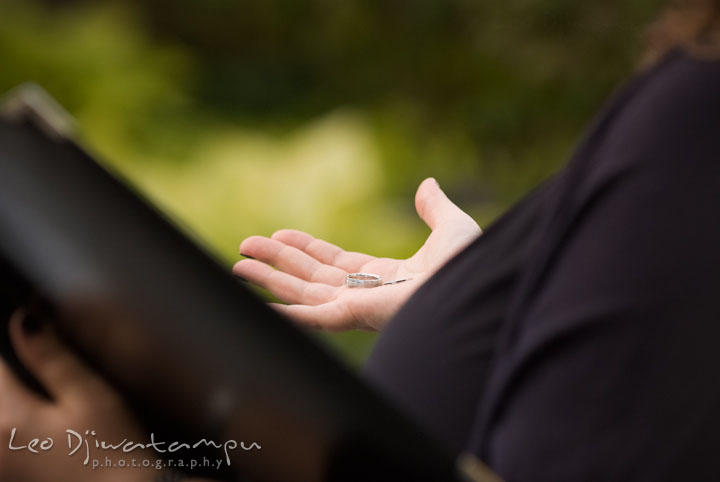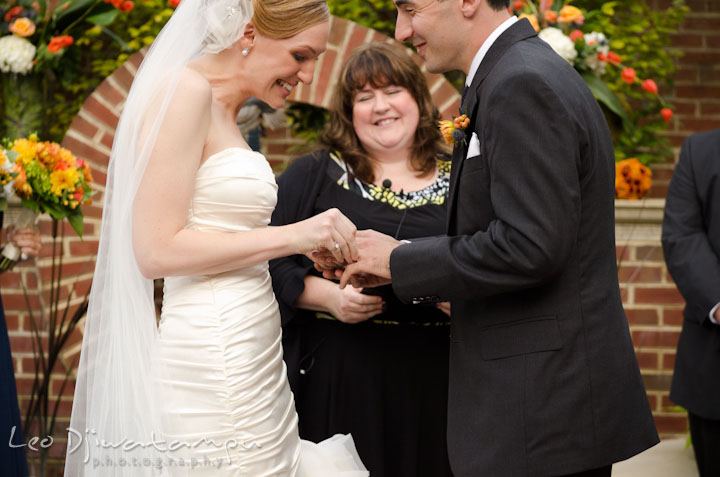 "You may now kiss the Bride!" 🙂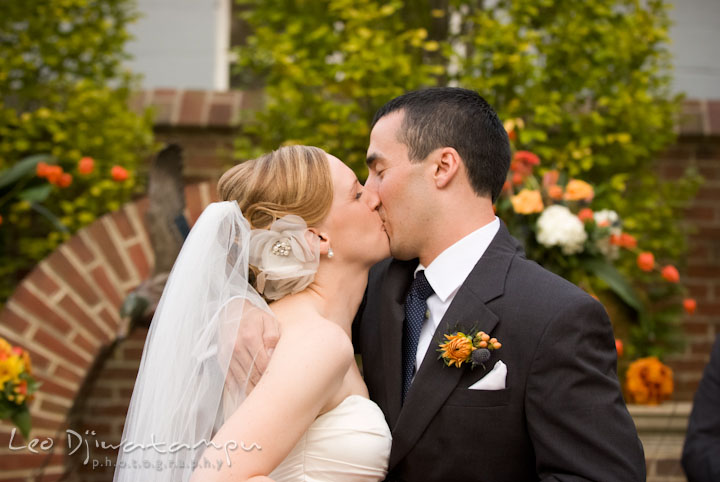 Introducing for the first time the married couple. 🙂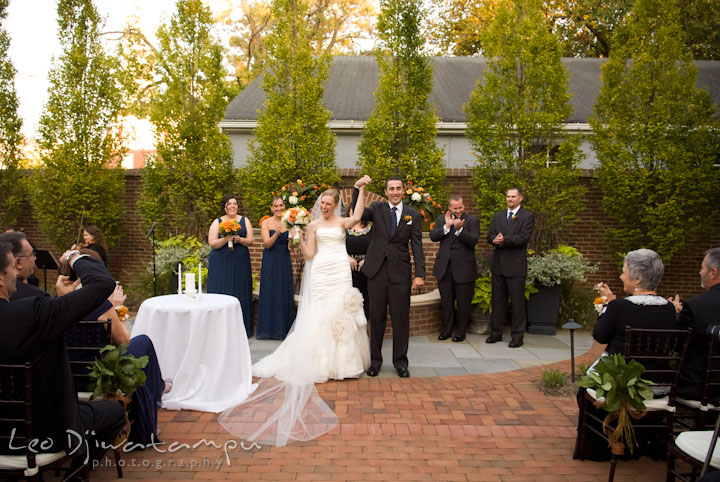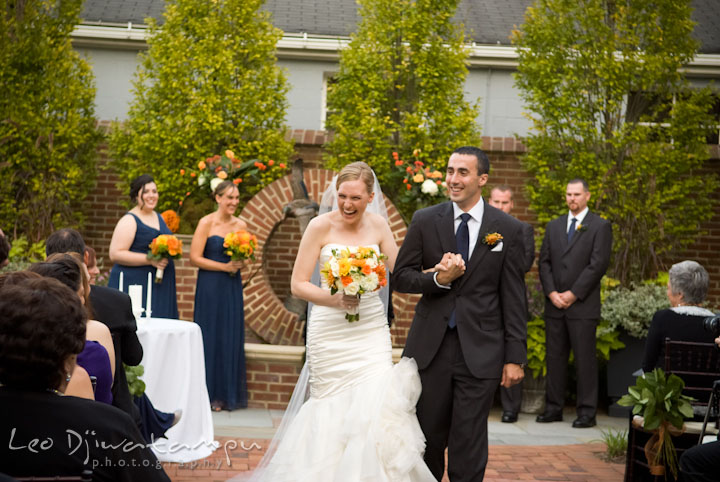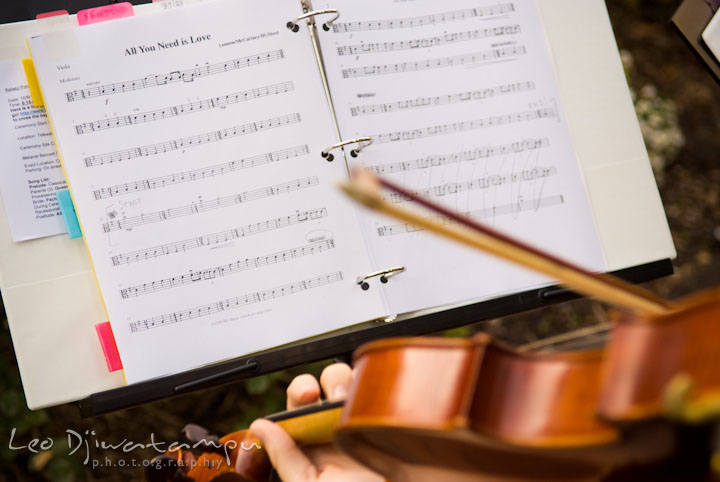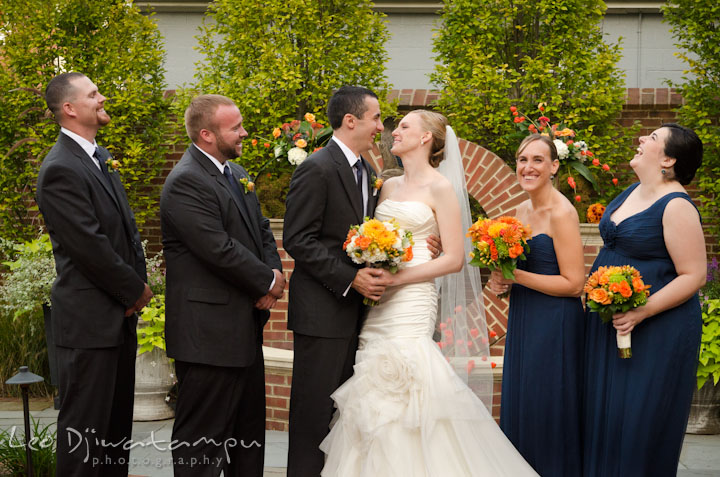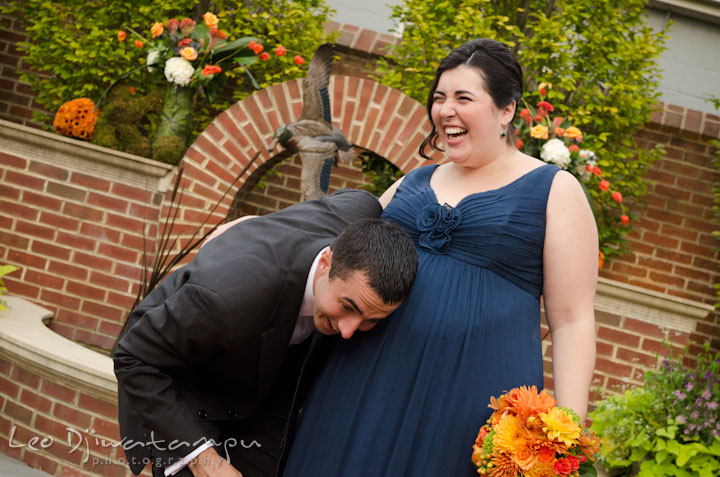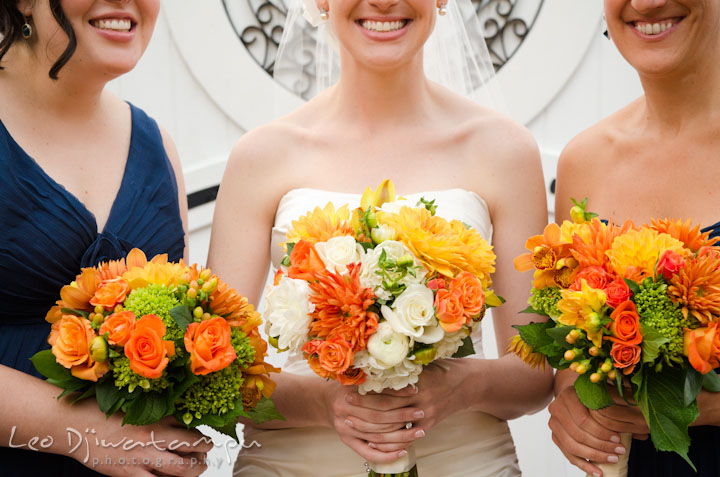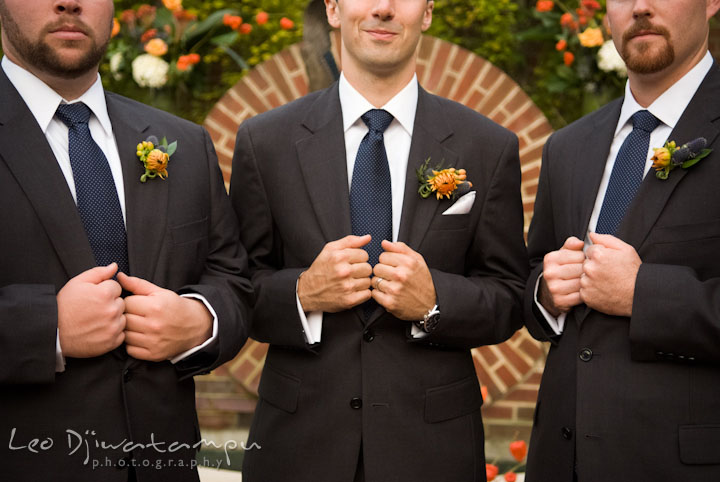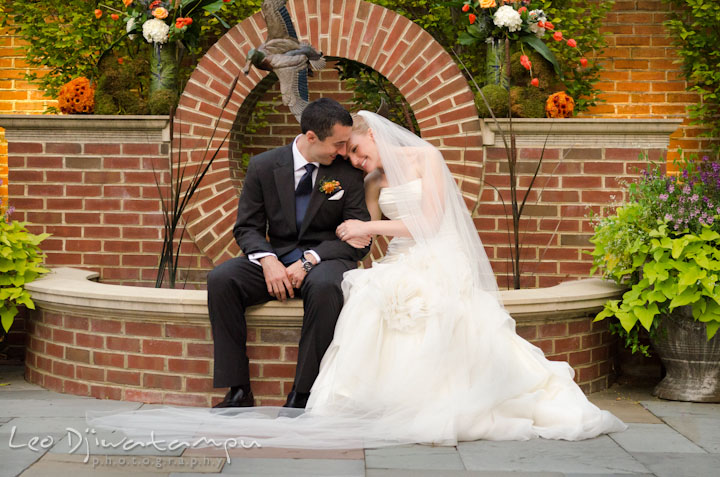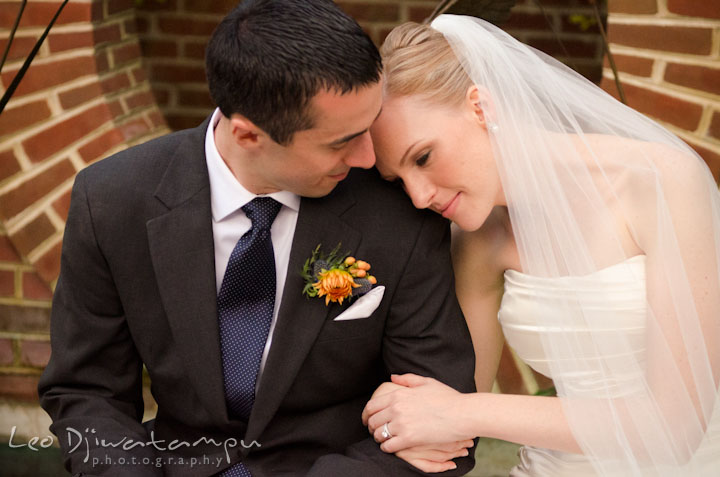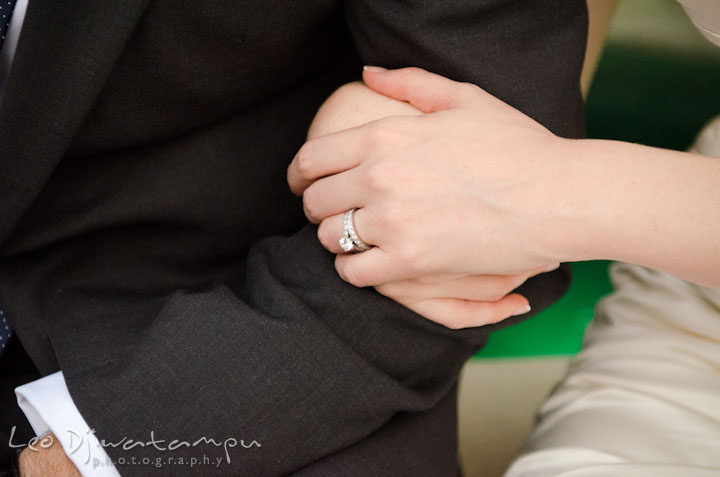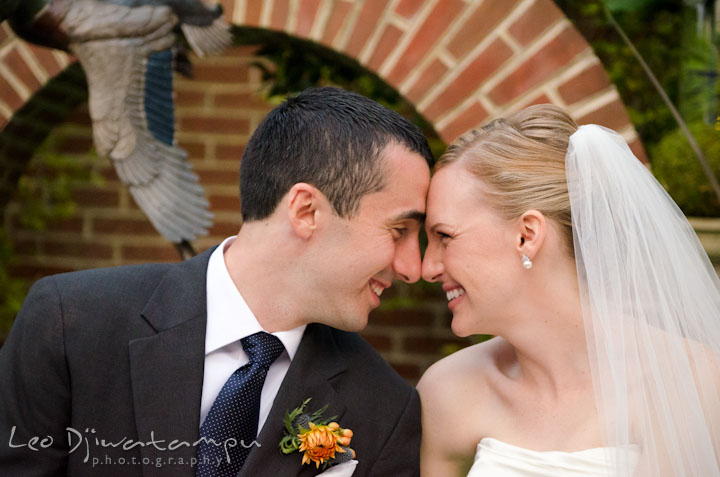 Congratulations Kelsey and Jonnie! May you live happily ever after! 🙂
To be continued to Part 2, the wedding reception!
Leo Dj
—
Vendors
Venue: The Tidewater Inn
Officiant:  Rev. Amanda Tate
Hair & Make up:  Behind the Veil
Dress:  Marisa
Suit:  Jos. A. Bank in Annapolis, MD
Florist:  Flower Child in Chestertown, MD
Decor:  DIY by the Bride and styled by Angela Ingram (Flower Child) and Melanie Bennett (The Tidewater Inn)
Cake:  Peace of Cake
DJ:  MyDeejay
String Trio:  Chesapeake Strings
Invitations:  Tie That Binds
Calligraphy:  Rachel Carl & Co.