I got a last minute call from a family whom I photographed the past summer (same year). They wanted me to do another session on Tilghman Island, but just the children this time.  They wanted the pictures for Christmas.
Unfortunately, they could only do it on the same day where I already had two sessions! However, the first session with Adele the book writer, was very early in the morning, and the engagement session would be late in the afternoon. So I was able to squeeze in another session for that day later in the morning, which works pretty well for all of us.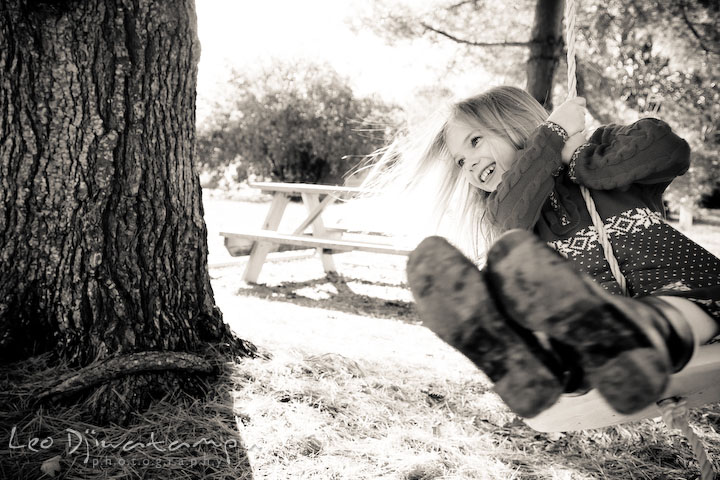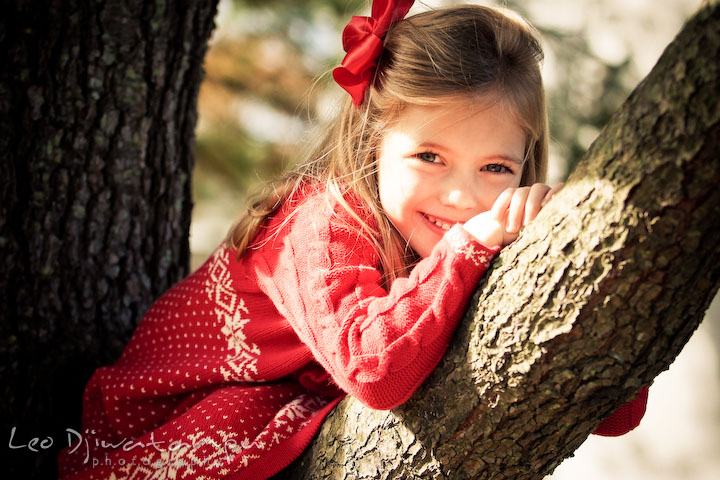 This is their favorite tree and they like to sit on the branches with the help of their parent. The branches are still to high for them to climb. 🙂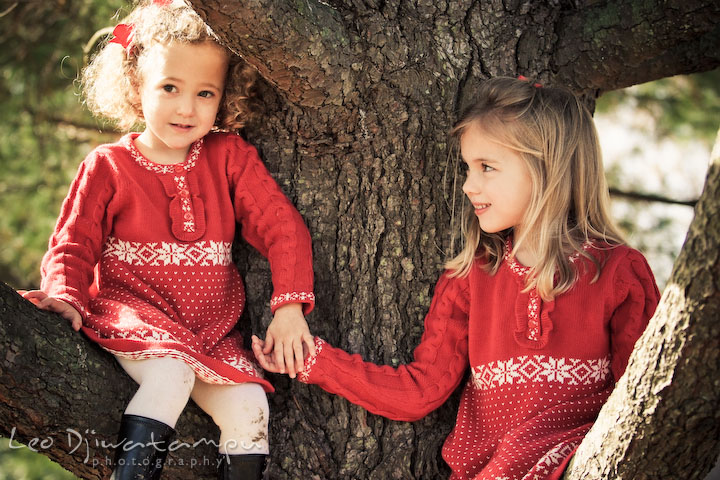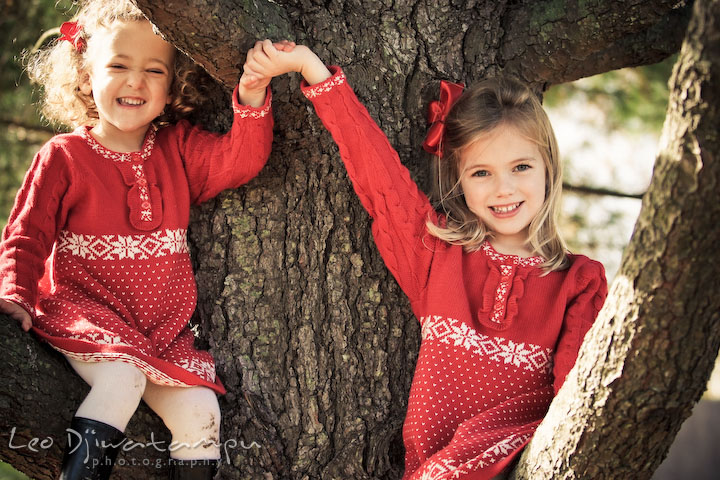 Oh, you might be wondering why their leggings were dirty. Well they were running around after I just came. Both of them fell down on a slippery mud patch. It was too late to change their clothes since they would have to leave soon.
I could easily edit out the dirt, but I think they're cute and adds character, so I left it just as is for this blog. Children are children and this is how they truly are. 🙂
I did edit them out for their Christmas pictures, though.
Here's Vivian with her cute curly hair. 🙂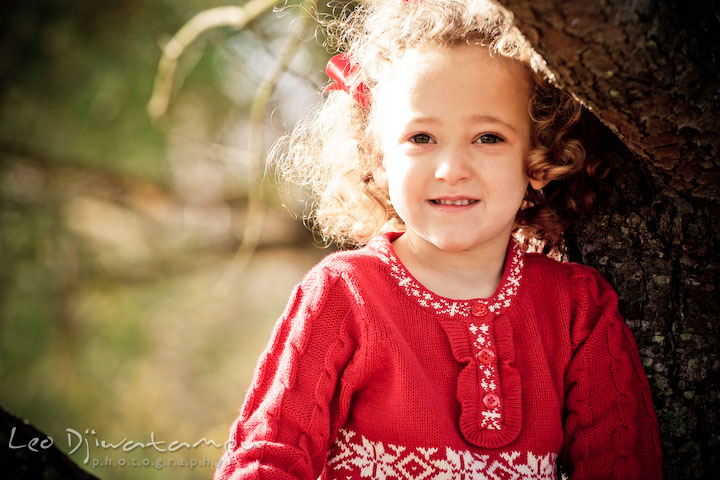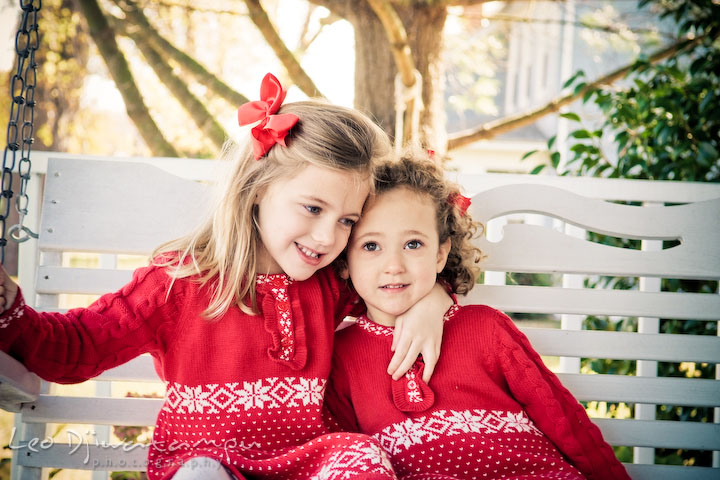 They also like to play on this swing on their porch.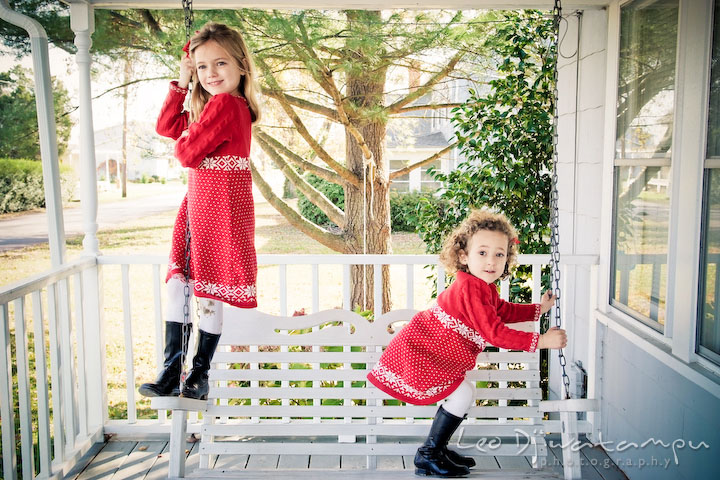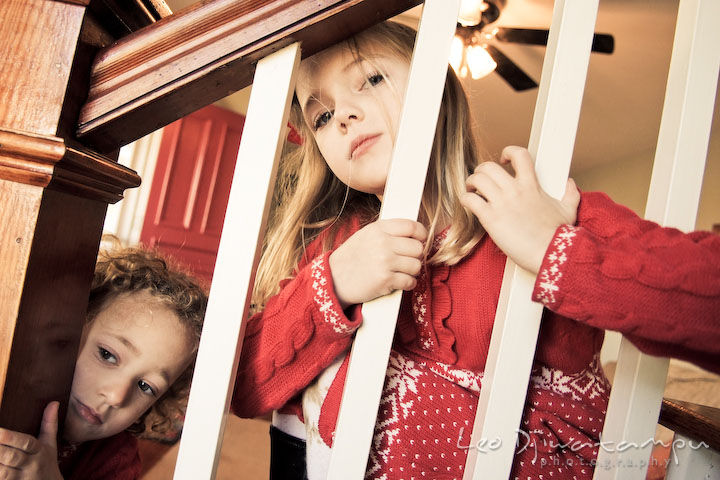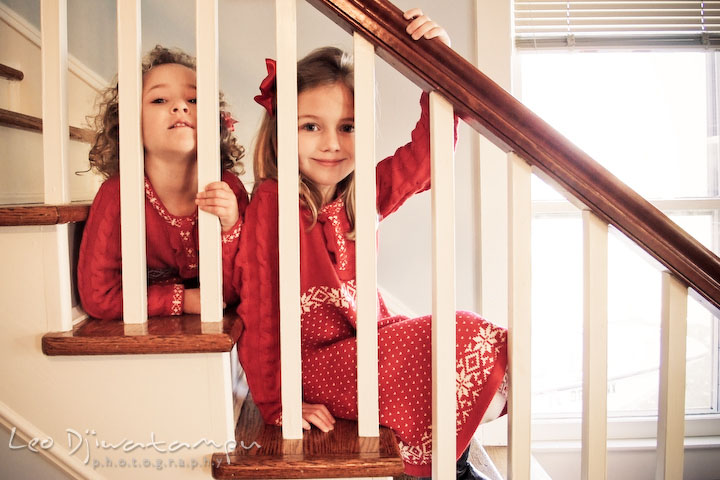 I asked them to pose by the stair railing, then they came up with their own cute poses. 🙂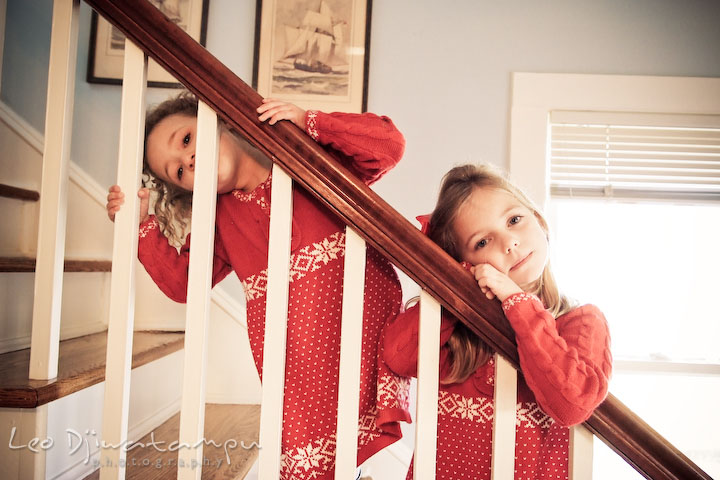 Helena likes to be photographed. Vivian, well…, not so much. So I had to bring out my skills to make her interested in the session and to make her looked at me. I'm glad my charm worked. 😀
After the session with both girls ended, Helena asked me if I could take picture of her playing the swing. I said, "Sure!" 🙂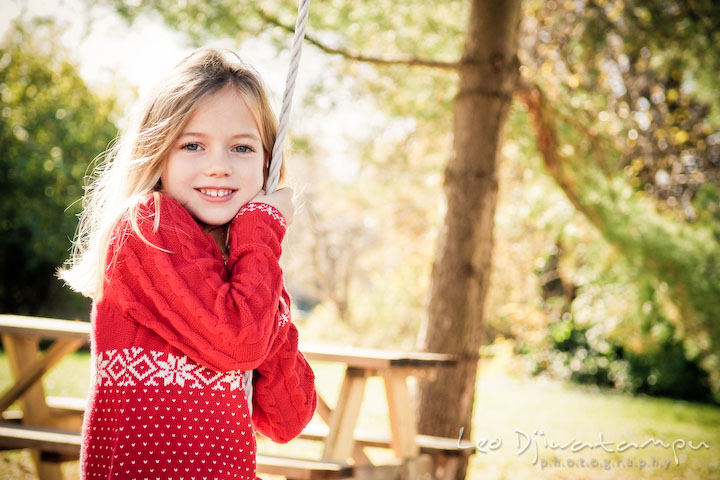 Don't you think Helena has gorgeous eyes? 🙂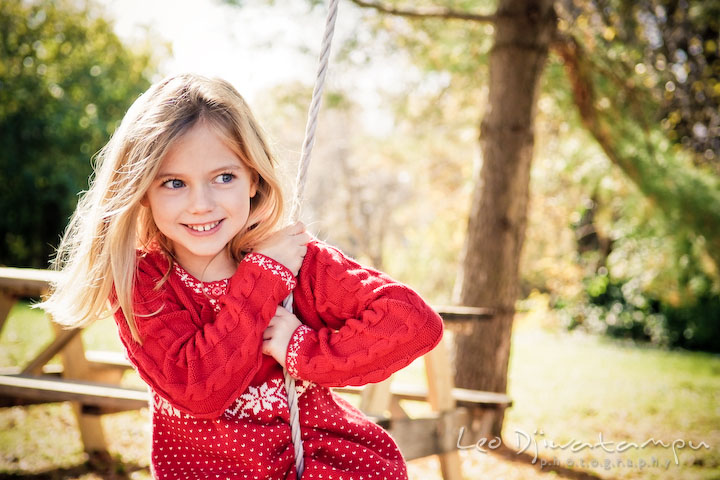 She's so happy… 🙂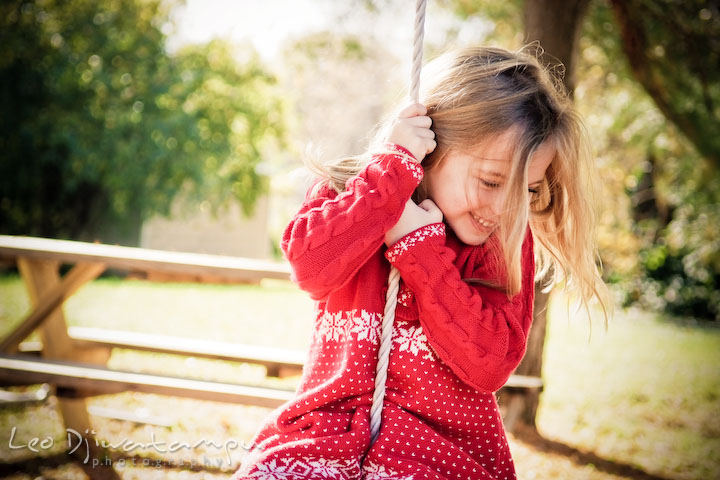 Caroline, thank you so much for trusting me to be your family photographer. You're the first one who booked me twice on the same year for a family/children session. I look forward to do another session with your family in the near future. 🙂
Leo Dj